RÜFÜS DU SOL's Inaugural Sundream Festival | 3 Days of Beachfront Musical Bliss
"Yeah sex is cool, but have you ever shown someone the song "Innerbloom" by Rufus Du Sol for the first time?"
Like millions of people around the world, I've become an absolute super-fan of Rufus Du Sol's music over the last 5 years or so. So when this divine trio announced they'd be curating their own special destination event in my favorite Mexican riviera destination of Tulum – I knew there was no chance in hell that I'd be missing it!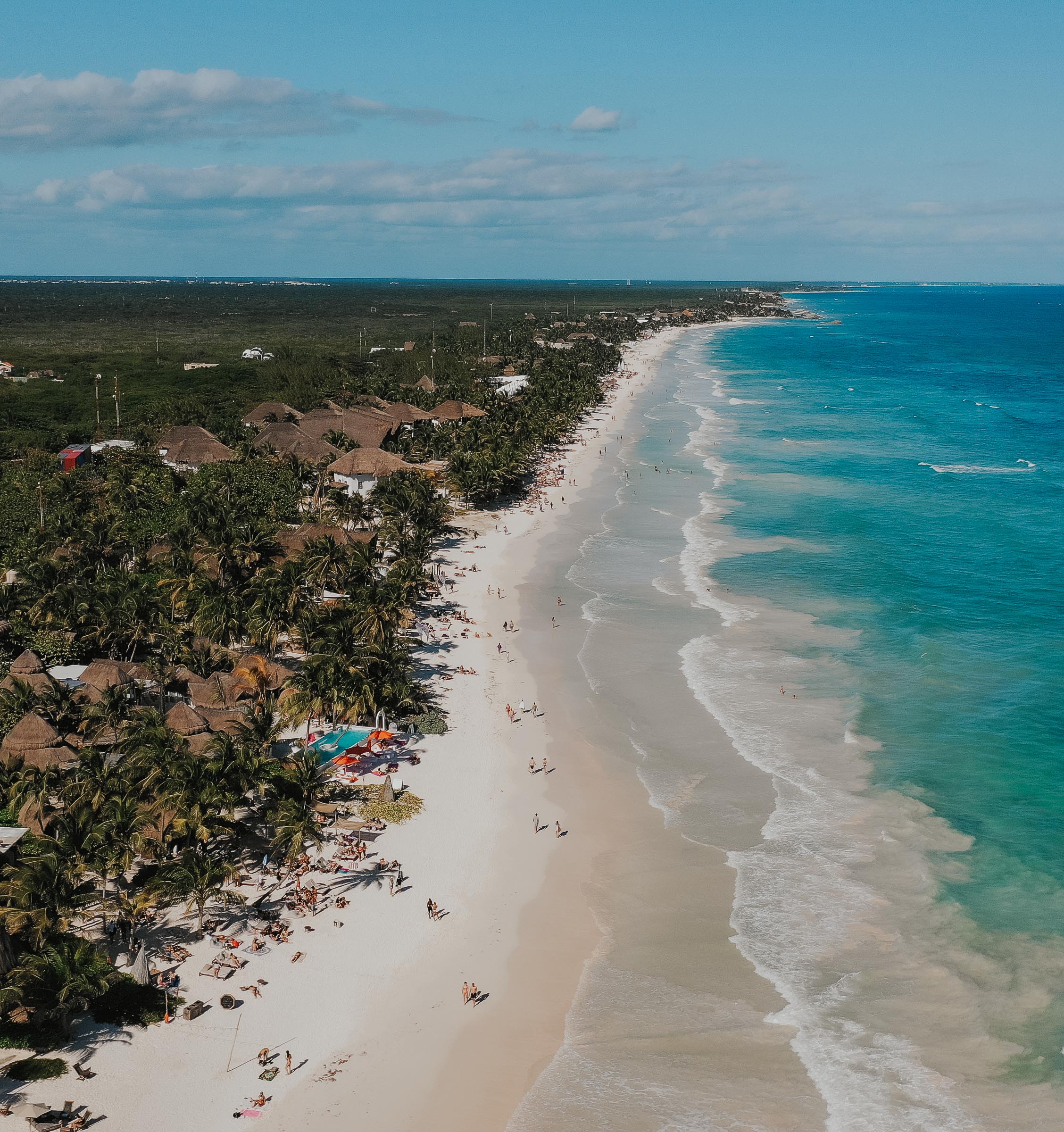 ---
As a shock to no one, the announced Sundream Tulum (hosted at the iconic beachfront venue, Papaya Playa Project) sold out in record time — leaving Rufus Du Sol & PPP no option but to add an opening weekend, each of which offering slightly different line-ups.
My group of friends attended the Closing Weekend of the festival, and I can easily say it was one of my personal favorite festival experiences I've had in recent years.
---
The music was perfect from start to finish, the beachfront venue was jaw-dropping, and the ATMOSPHERE in the crowd was so special being surrounded by fellow Rufus super-fans. It was just last week that I was dancing until sunrise with sand between my toes, and I'm still absolutely buzzing from the experience.
While the festival may have been a bit overcrowded at times, and the drinks were ridiculously overpriced (which Tulum is notorious for), it was an unbelievable inaugural festival – and I'm really hoping Rufus Du Sol keeps coming back to Mexico for an annual gathering!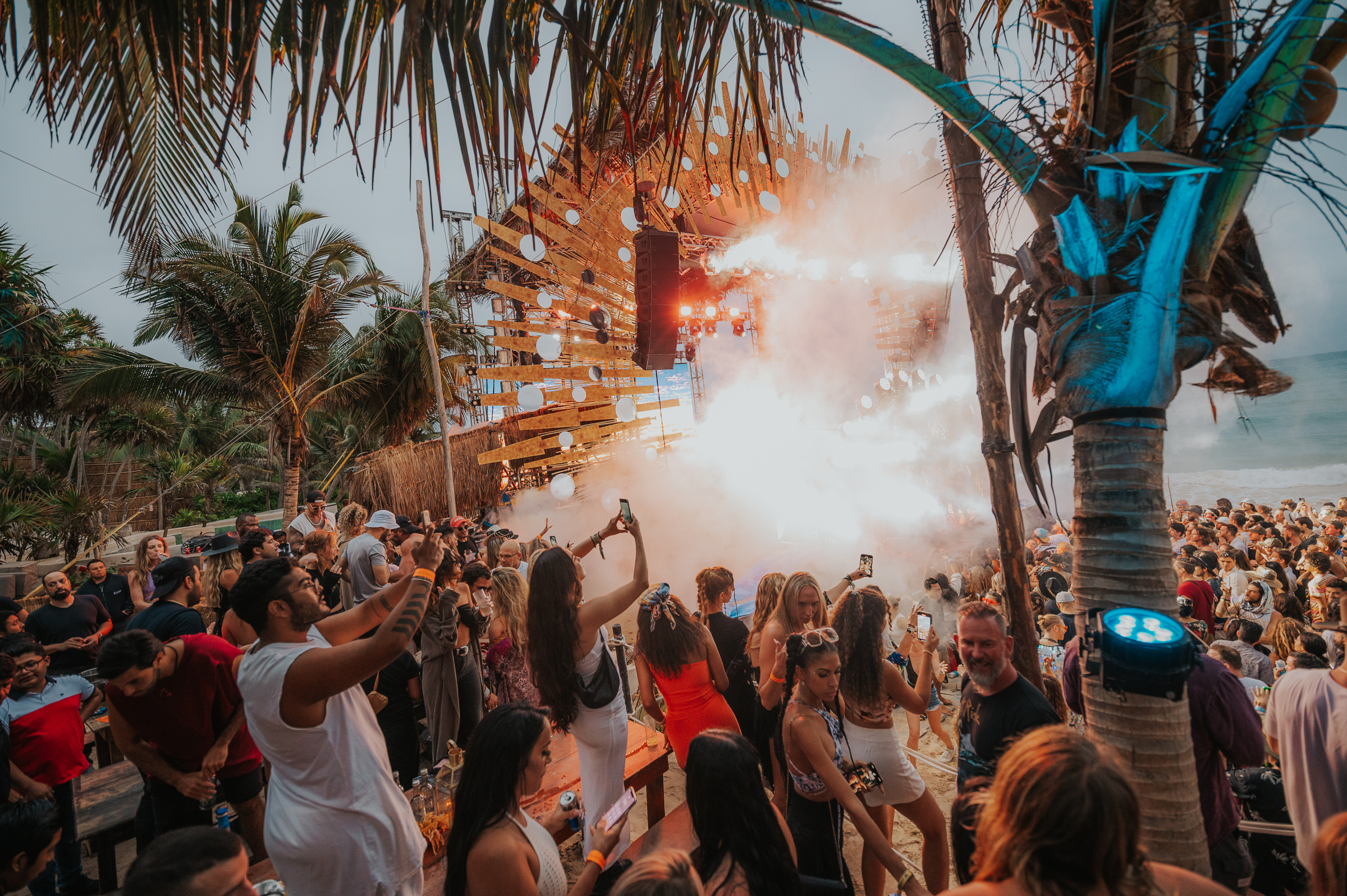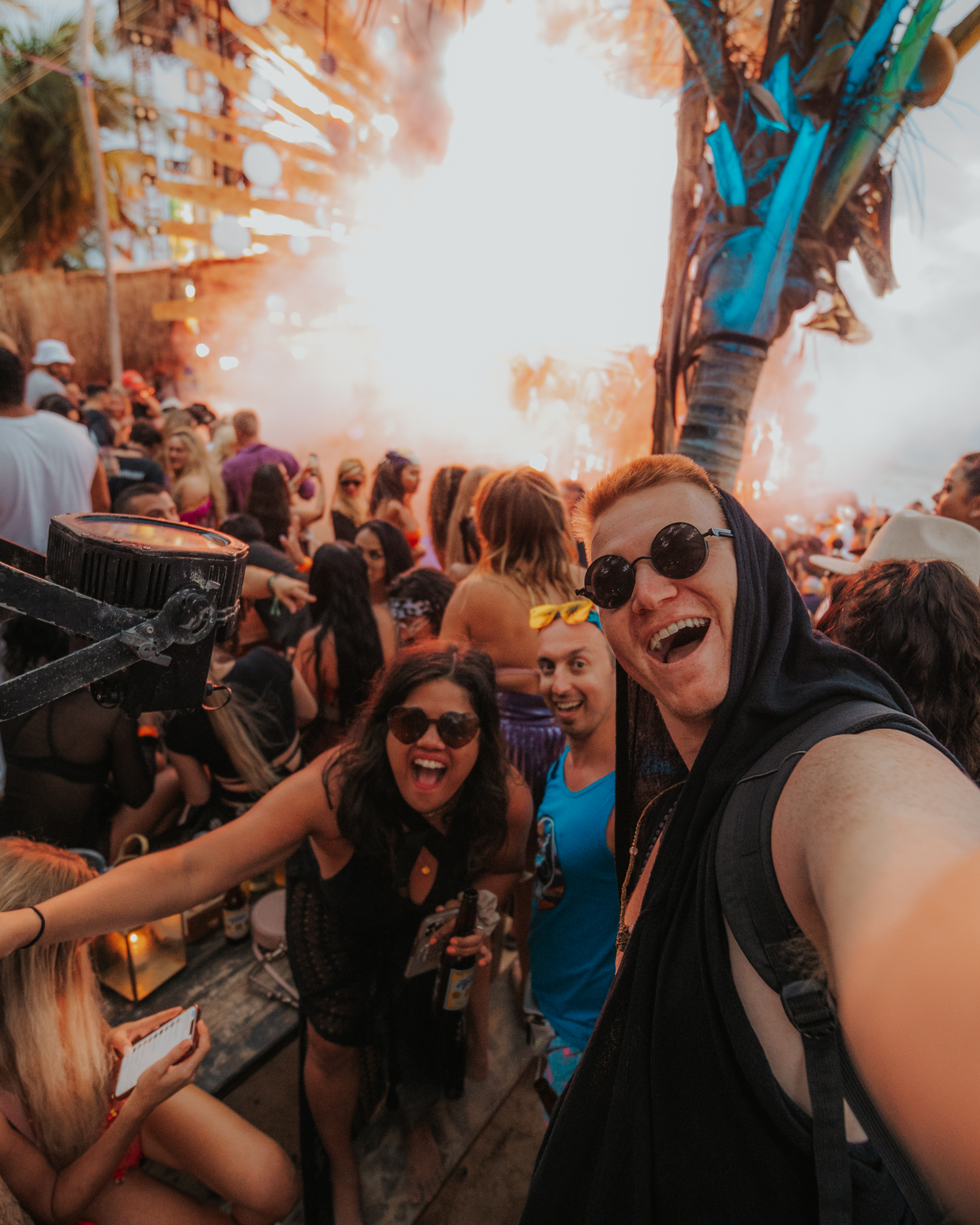 ---
Beginning Thursday evening, my friends and I entered the mystical Papaya Playa Project and wandered our way through the jungle decor and Tuluminati fashion to find our way to the relatively large stage located right on the beach.
With it's unique design, lighting set-up, and massive LED screen behind the artists – I knew the crowd would be in for a visual spectacle, as well as 3-days of incredible music at Sundream. While the festival certainly felt very crowded at times – having only one stage made the experience feel quite intimate.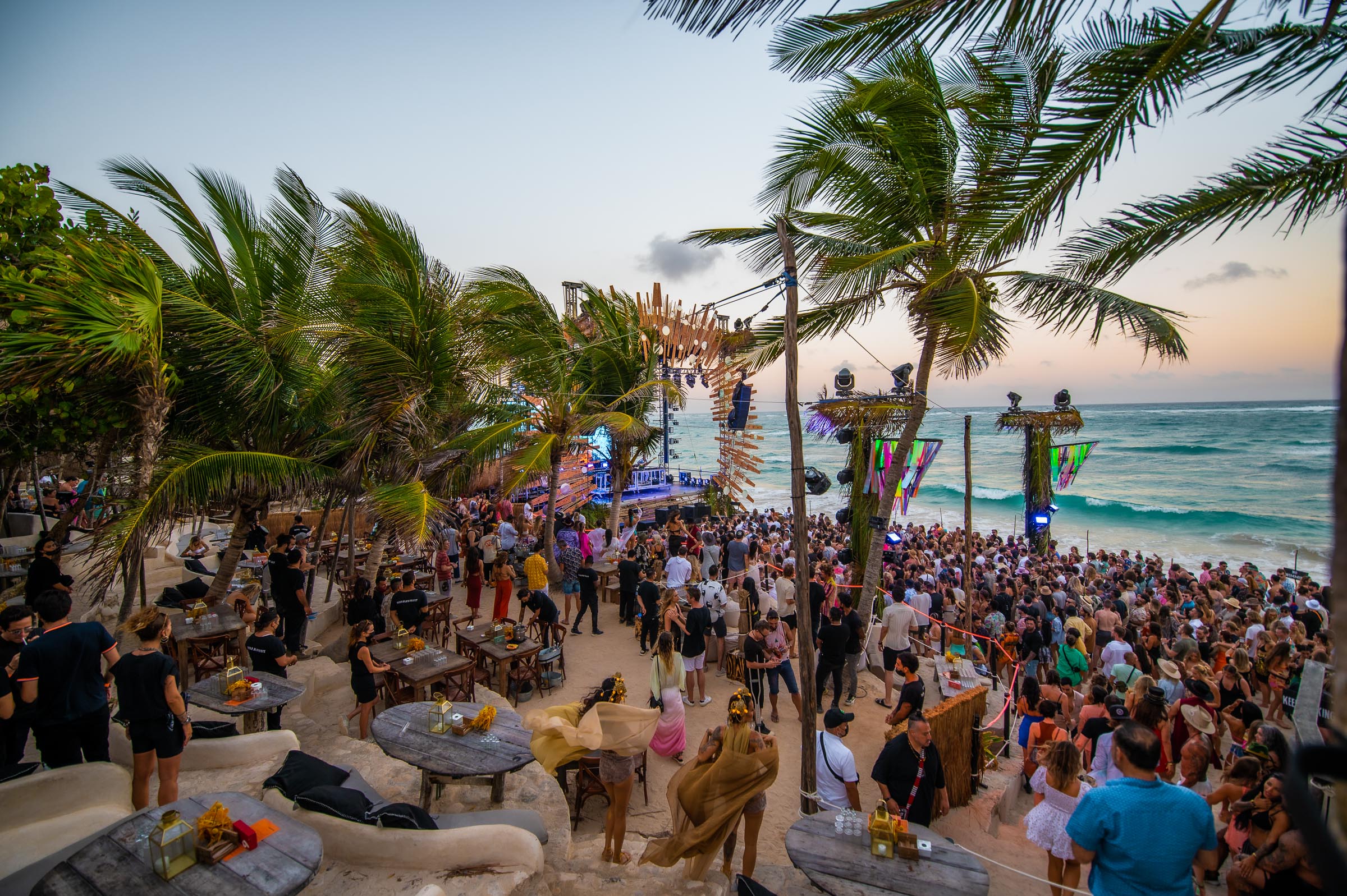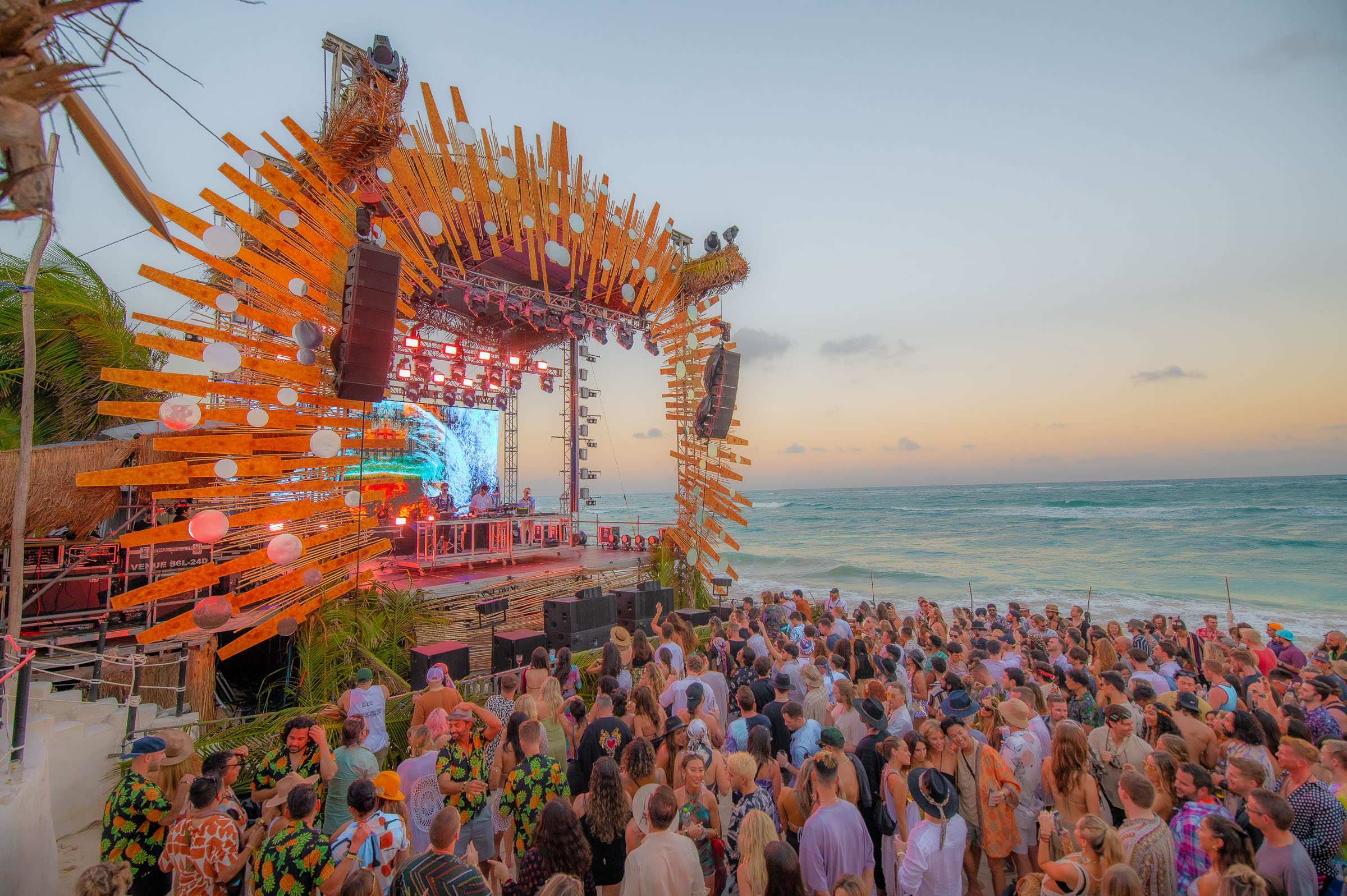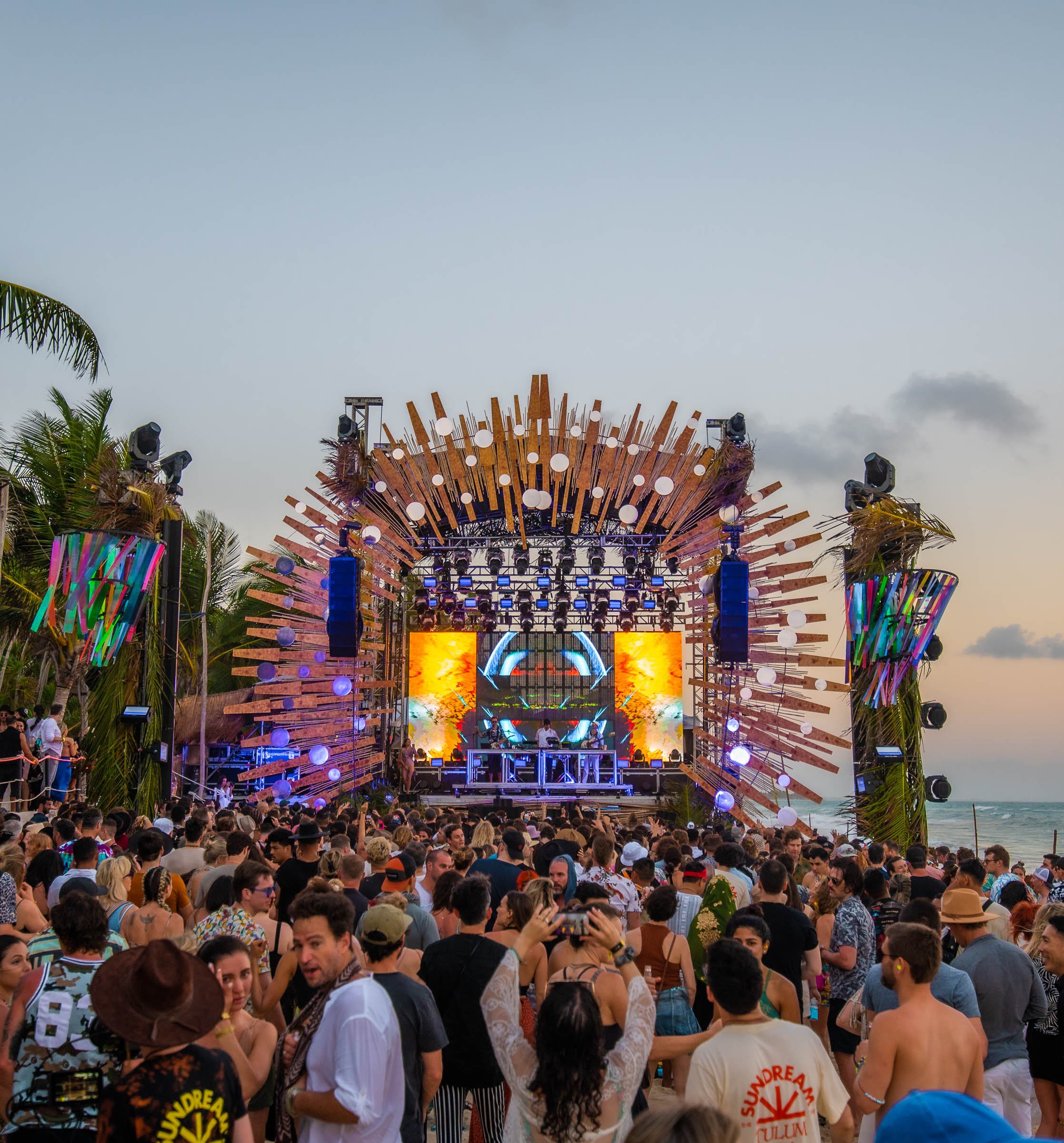 ---
I personally love attending smaller music festivals with only one stage, as you know you're not missing out on anything, and everyone is together connecting with the same music. If you missed a set, it was your own fault, lol.
SUNDREAM didn't really feel like a music festival to me though, it felt more like a family gathering of Rufus Du Sol fans who all flew into Tulum to reunite (especially because I talked with dozens of people who had all been to their 2021 shows at Red Rocks & Los Angeles).
---
Thursday night could not have started off any better; we arrived just in time to catch the full set of another talented trio, WhoMadeWho. While I had certainly heard of their music before (and enjoy listening to their Cercle set), I wasn't quite expecting to love their set as much as I did! They absolutely threw down, and really set the tone for the rest of the weekend. As I was joking that they would be a tough act to follow, the Bob Moses duo came on stage and performed a stellar 90-minute club set that really kept the momentum going.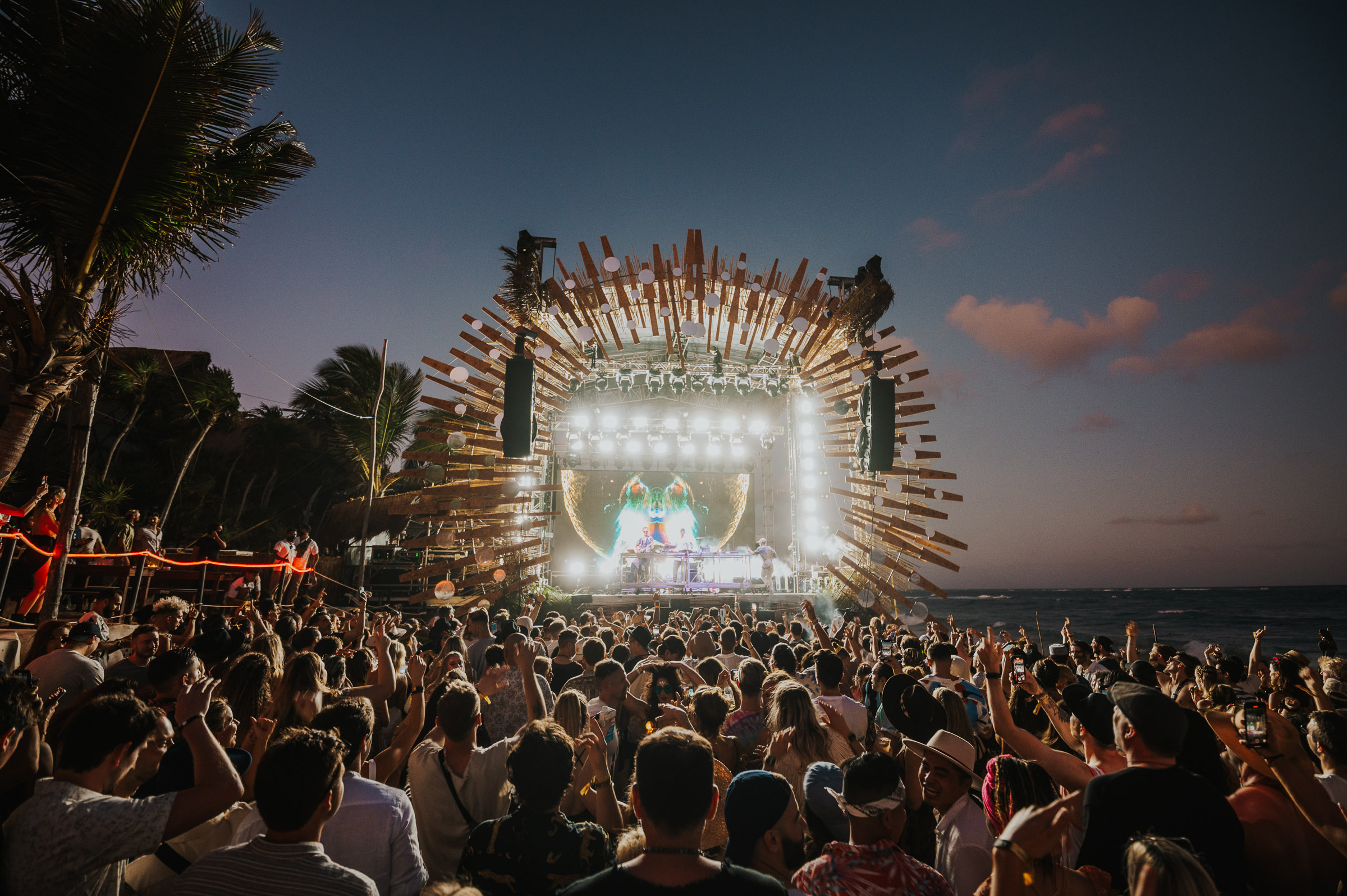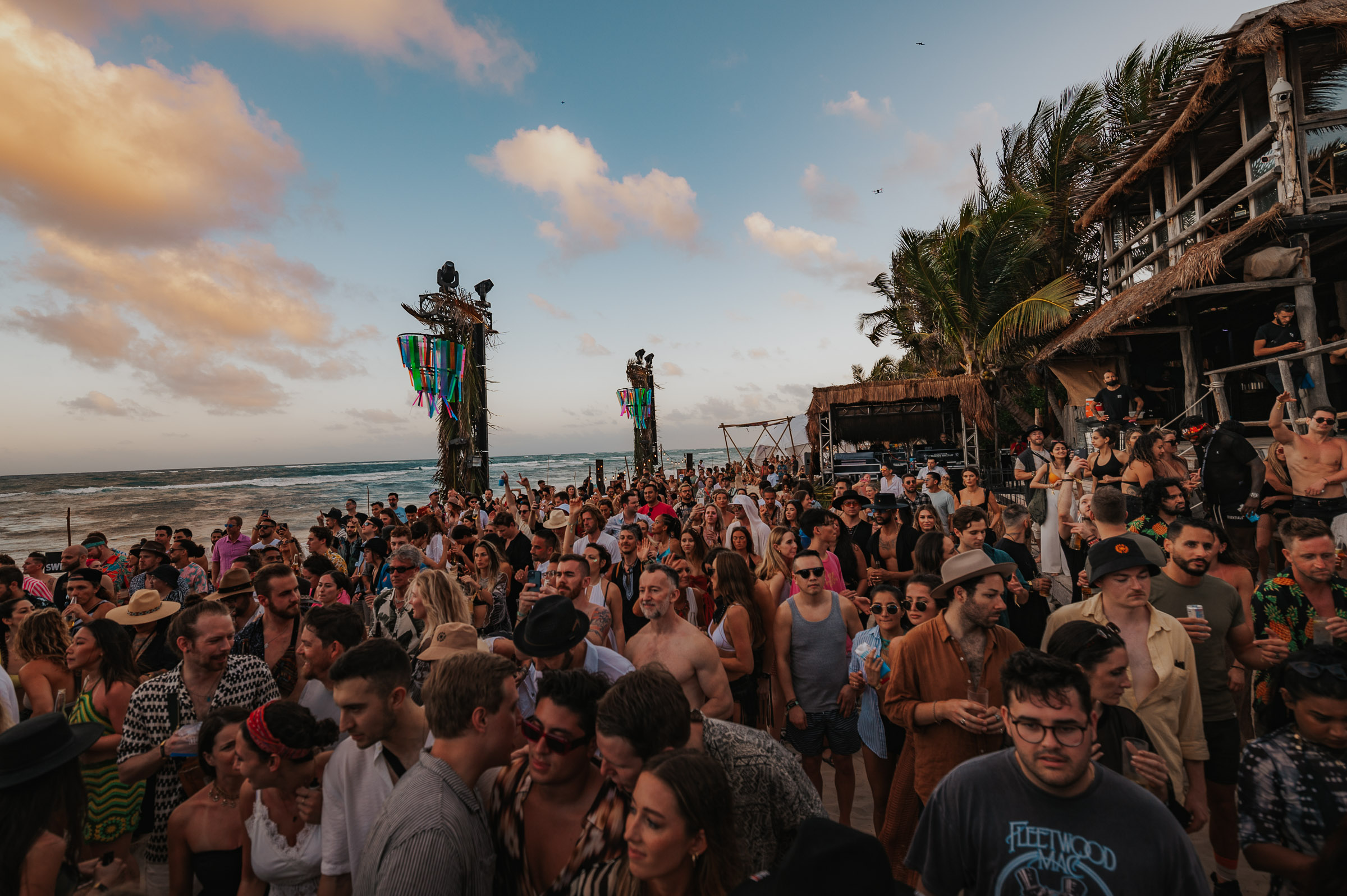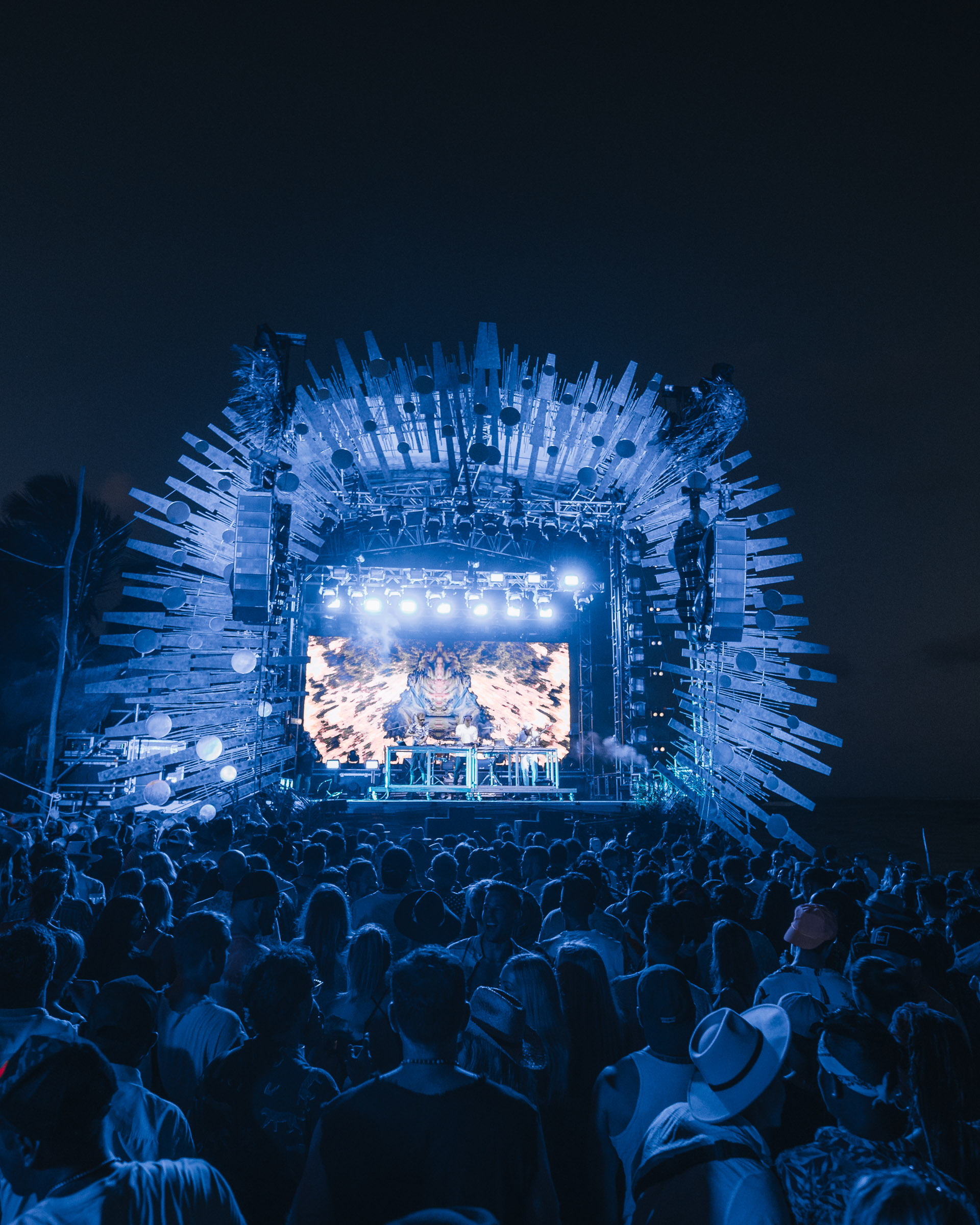 ---
After a 30-minute break to switch up the equipment, Rufus du Sol, also commonly referred to as "the boys," by their fanbase, came on stage and once again BLEW MY MIND with a two-hour experience I'll never forget. From the minute they opened up their set with their hit song "Eyes" — the crowd all felt completely connected to each other, and everyone was grooving, dancing, and singing along.
Dropping all their major hit tracks like "No Place," "Underwater," "Like an Animal," "Treat You Better," and "Innerbloom" — as well as an amazing selection of music from their recently released 4th studio album "Surrender," including "On My Knees," "Next to Me," and "Alive" – all of the Rufus Du Sol super-fans were in a complete state of euphoria.
The energy on that beach was something special, and that single Rufus du Sol live show alone made the journey to Tulum completely worth it.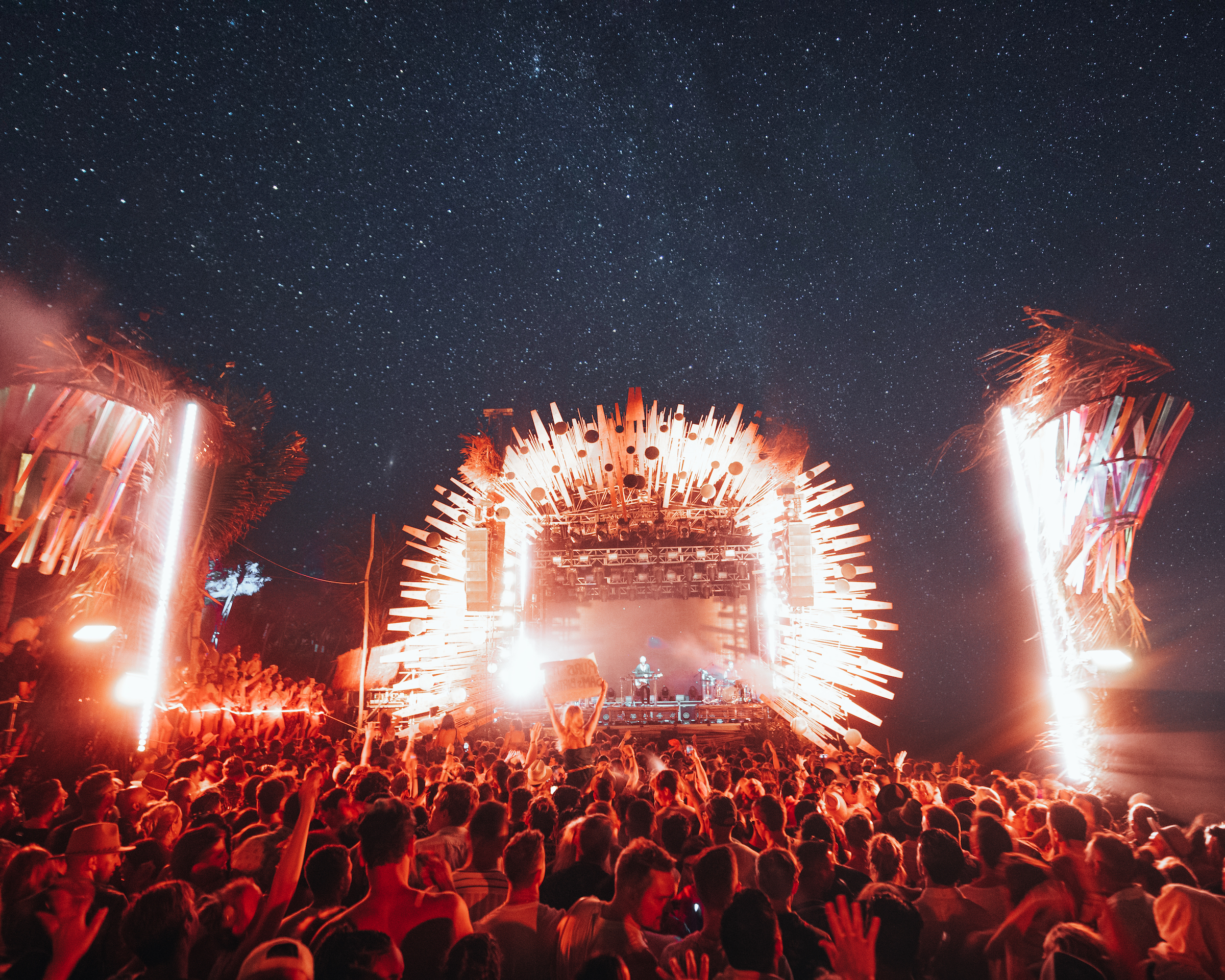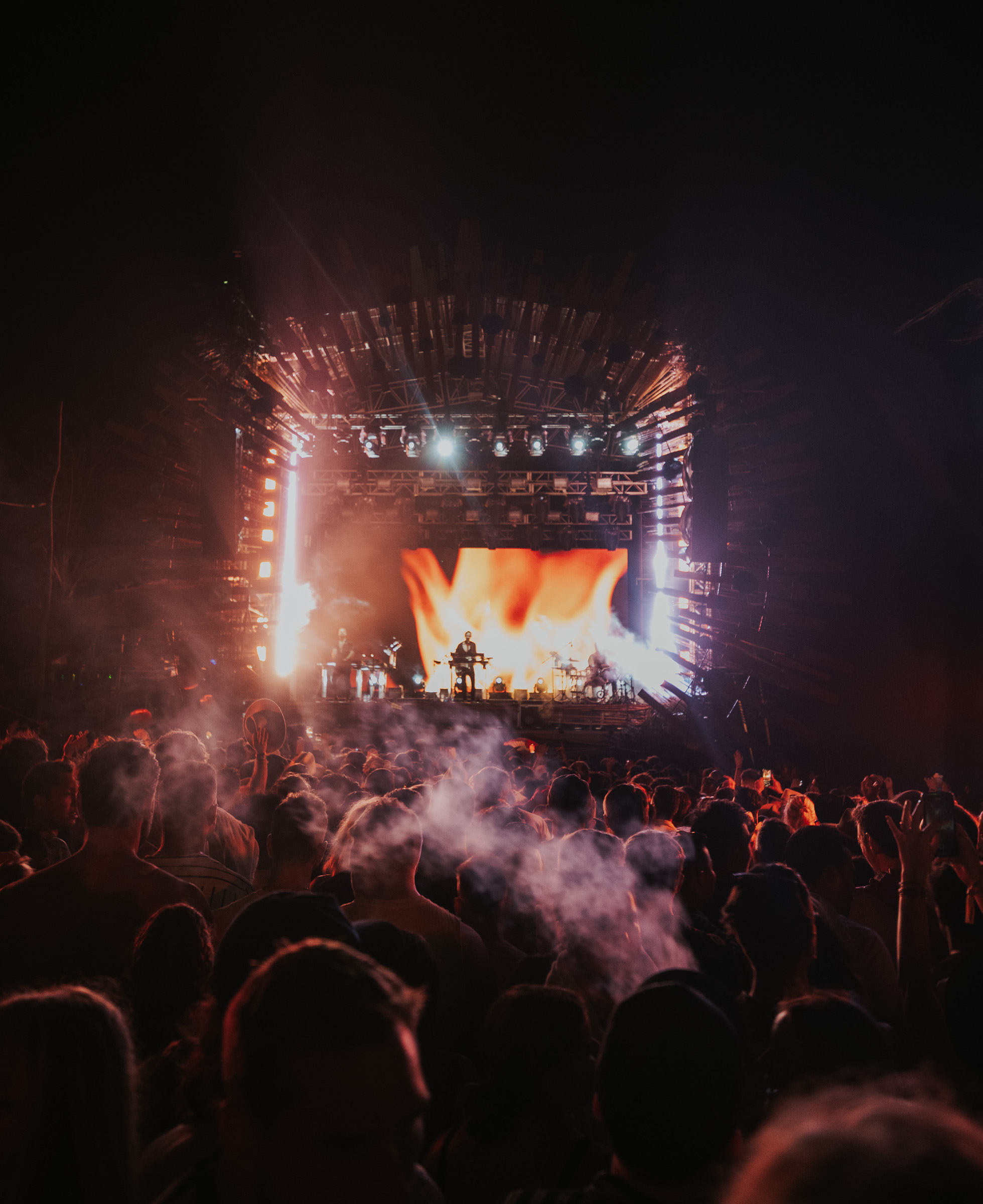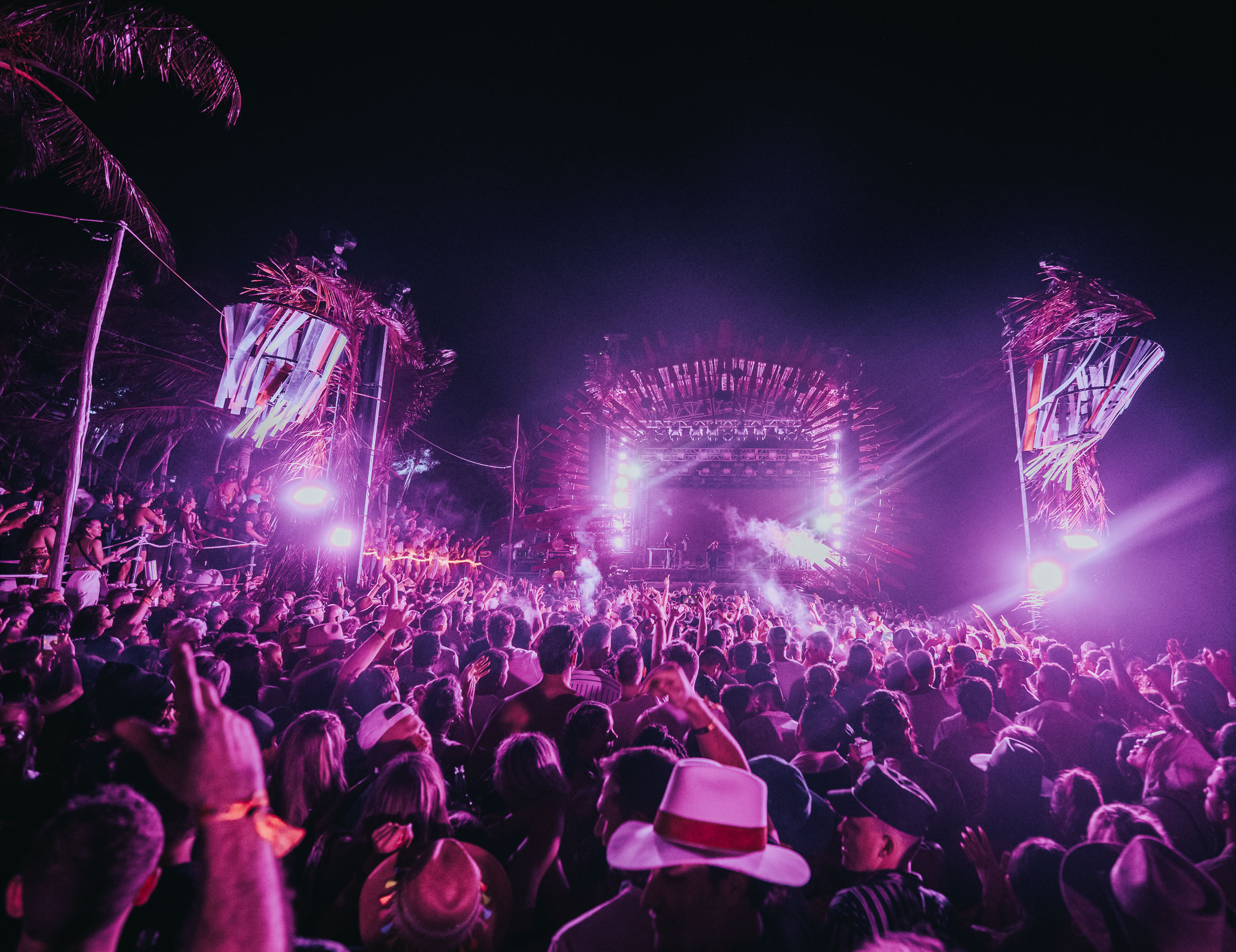 ---
Saturday night continued with phenomenal music, top-notch production, and beachfront dancing with outstanding sets by crowd-favorites Cassian & Monolink. Having seen both of them in the past, I knew the crowd was in for a treat.
Monolink absolutely crushed his closing set on Saturday, dropping heavy techno remixes of his own tracks while playing guitar and singing, which kept the crowd enthralled from start-to-finish. My only complaint about Saturday is that it didn't last long enough.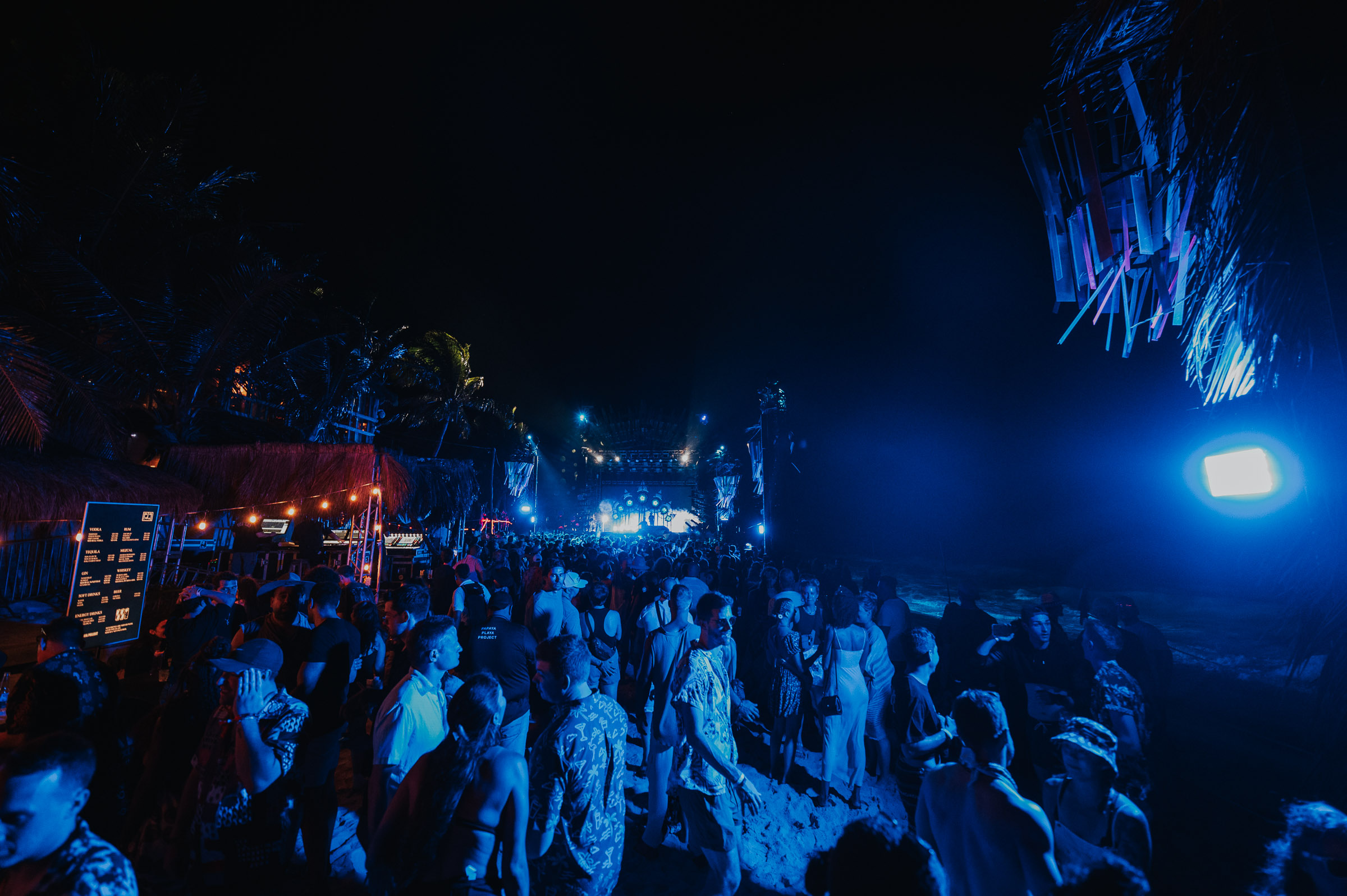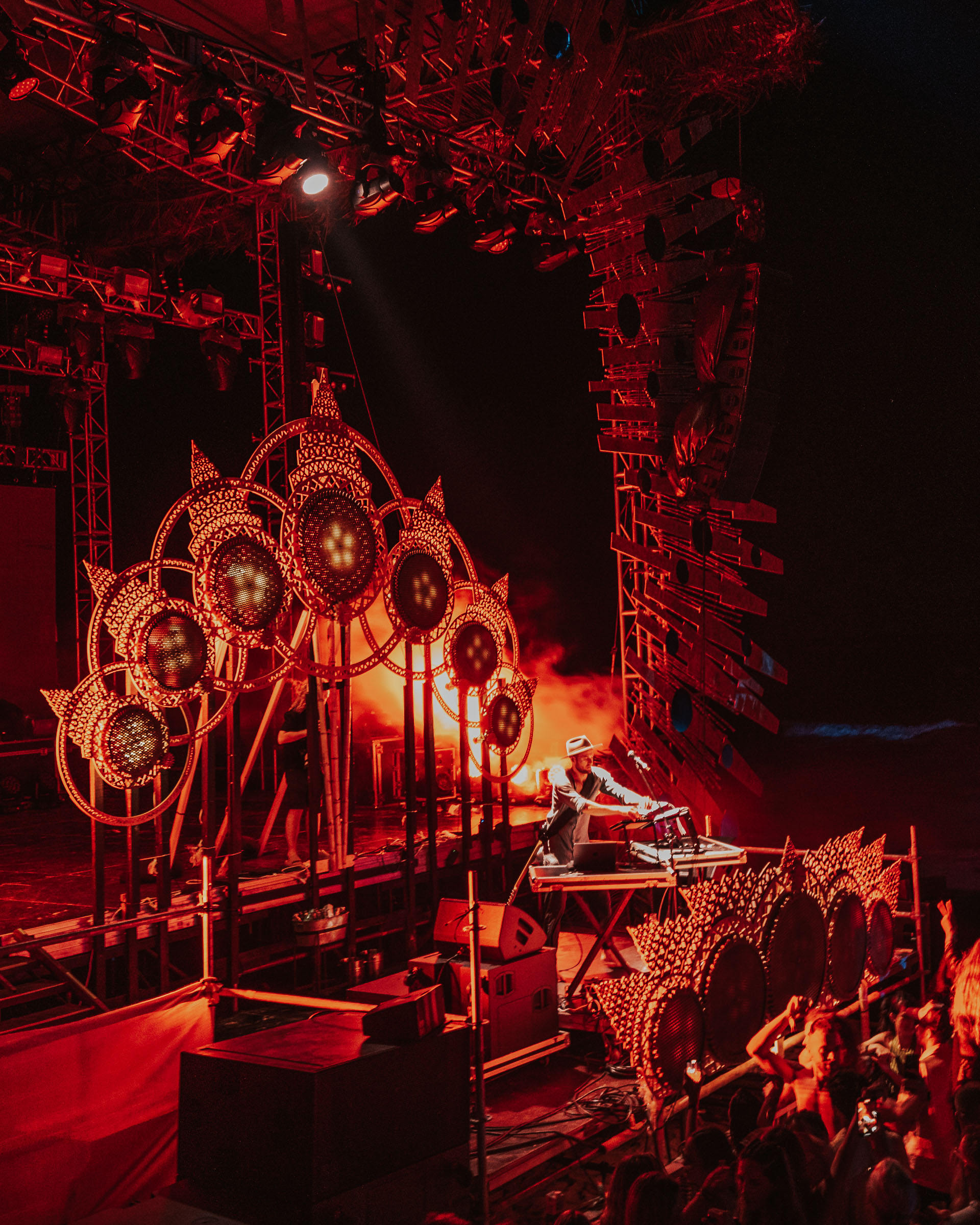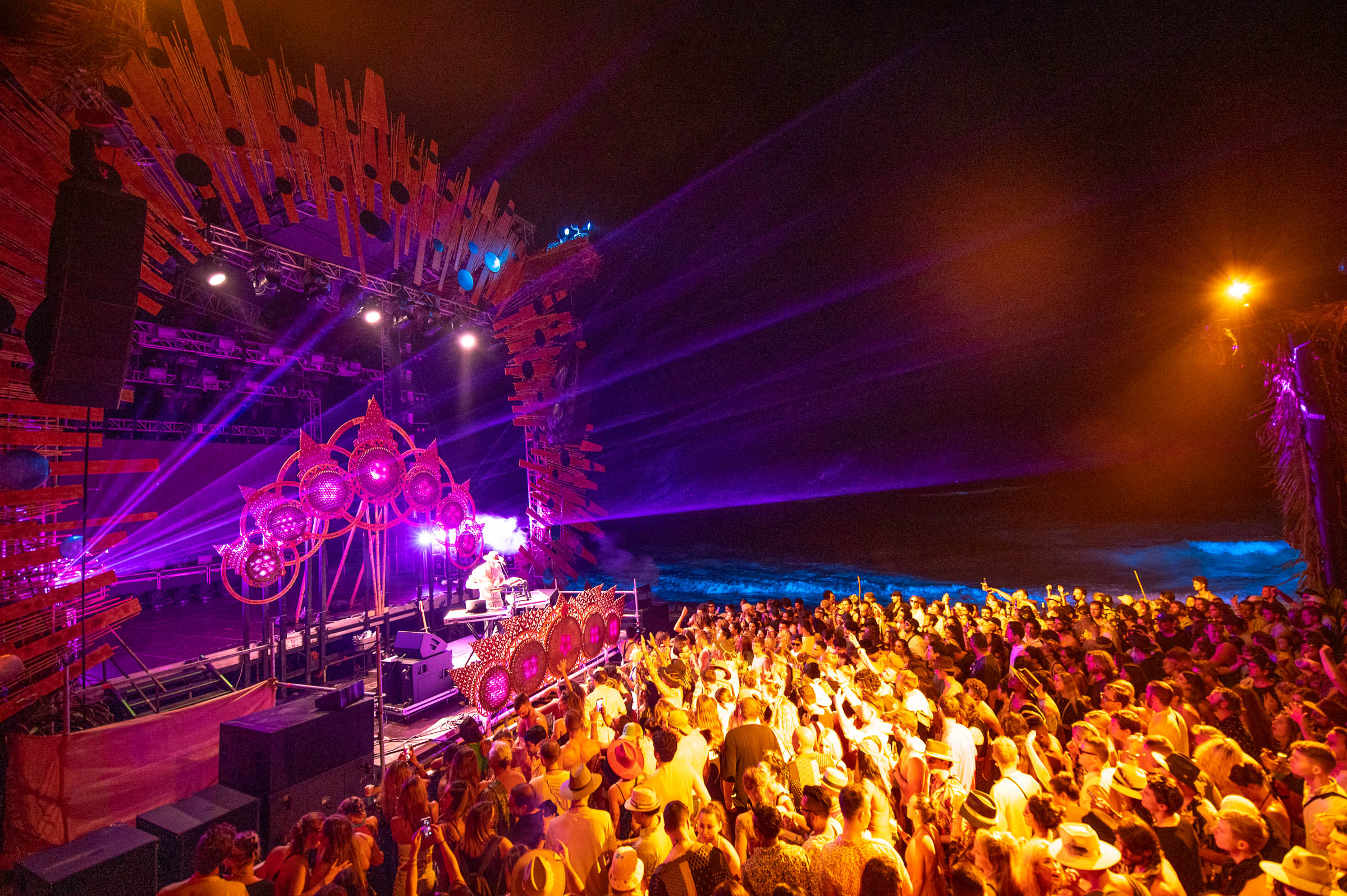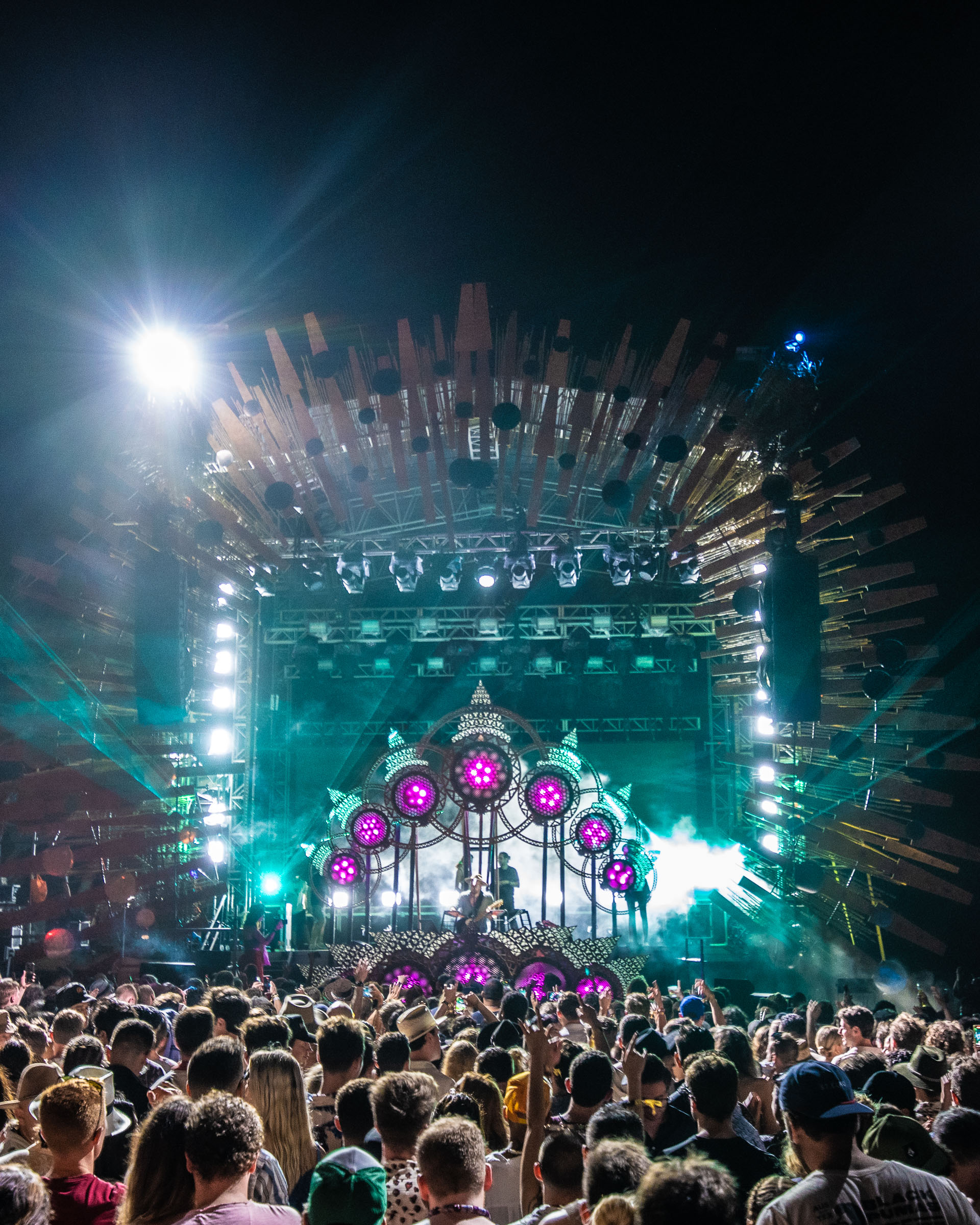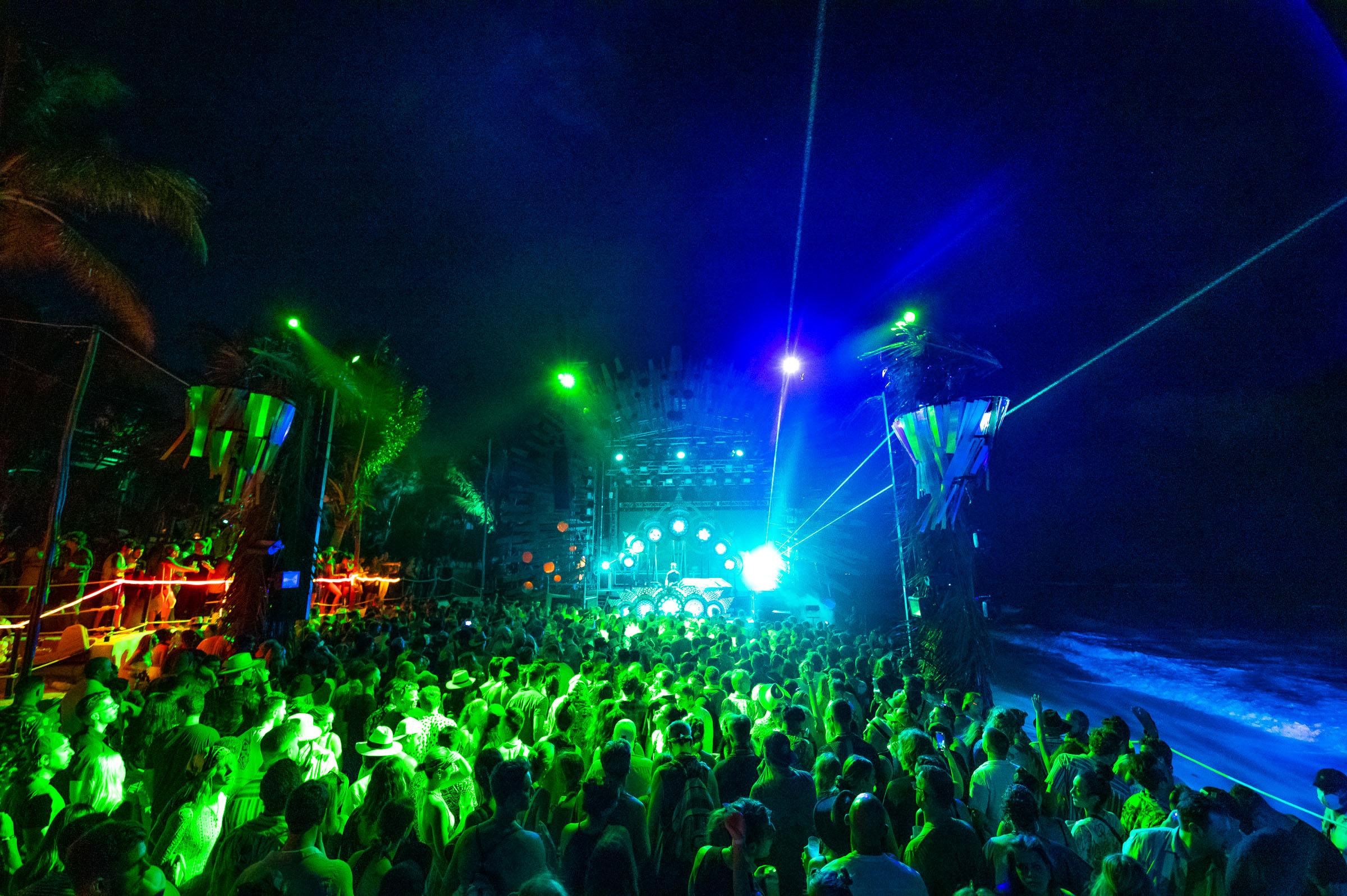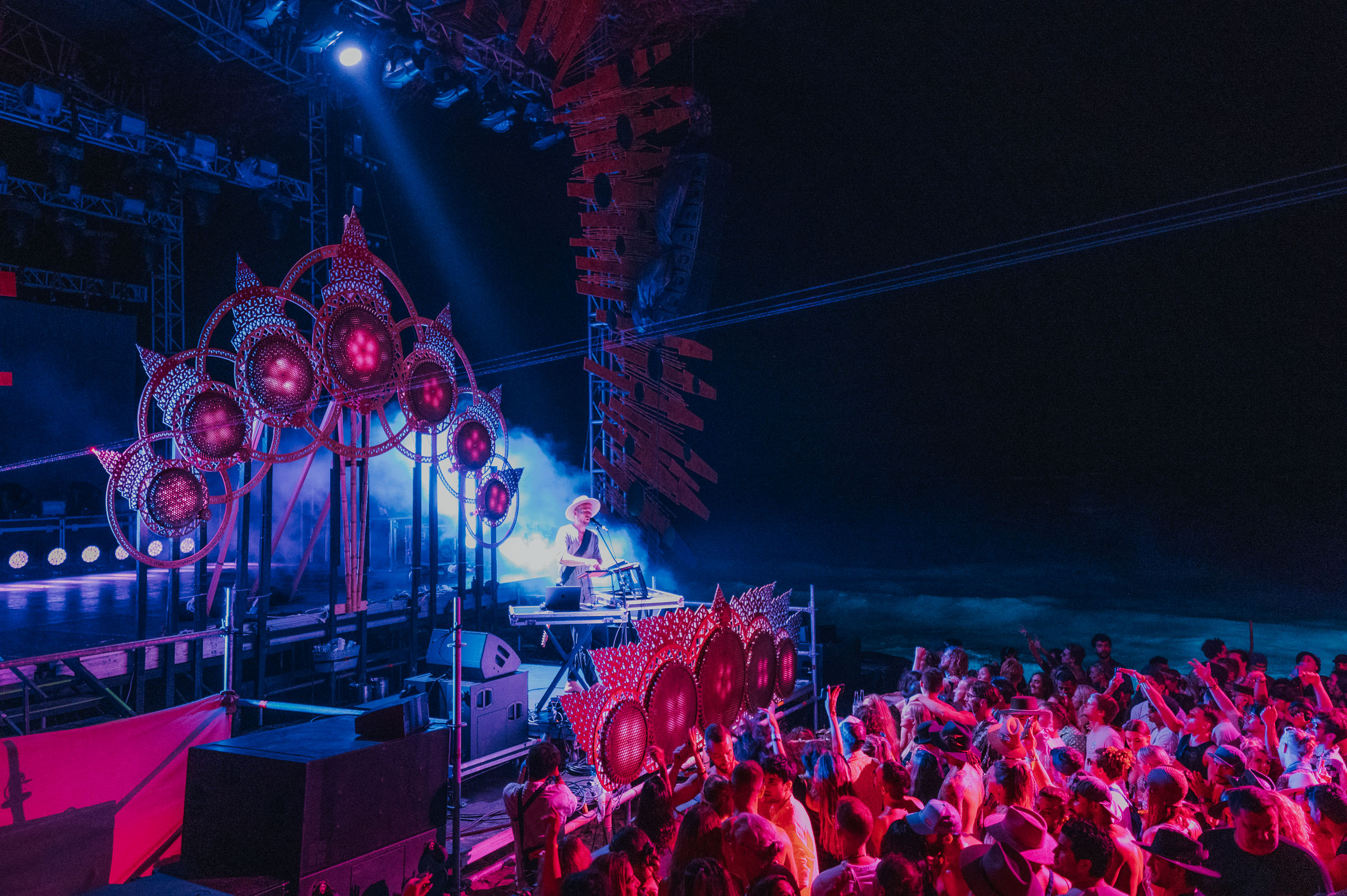 ---
To conclude the Sundream Tulum weekend, Sunday night began with the crowd completely swooning over Keinemusik's own Adam Port, who, besides Rufus, was my favorite set of the weekend. It was two hours of complete grooves, including his hit tracks "Muye," "Discoteca," and "Confusion," as well as a ton other of tracks filled with soulful vocals and heavy basslines.
This was my first time seeing Adam Port live, but it certainly won't be me last. He really did have me in awe with his flawless transitions and song selection.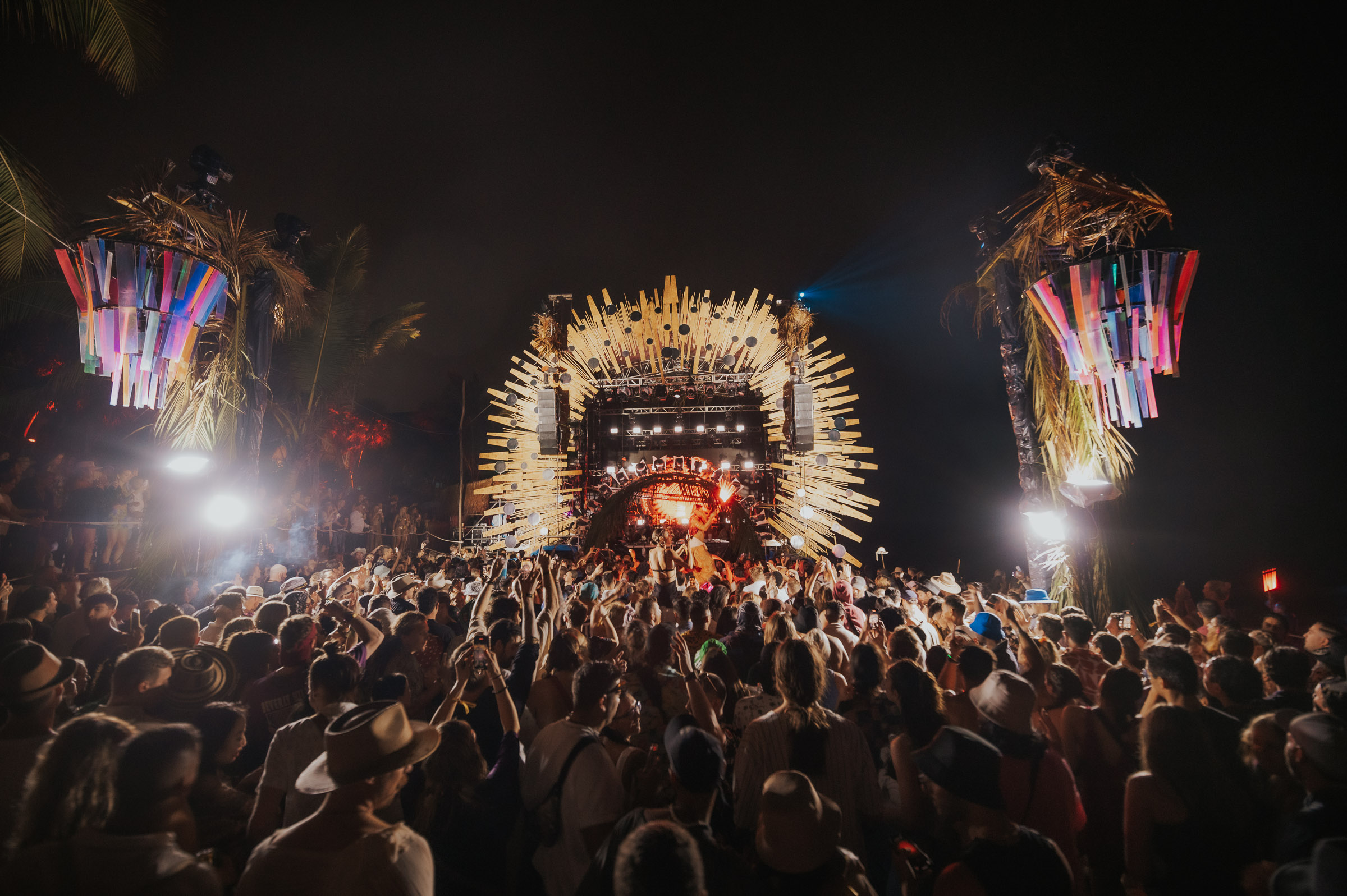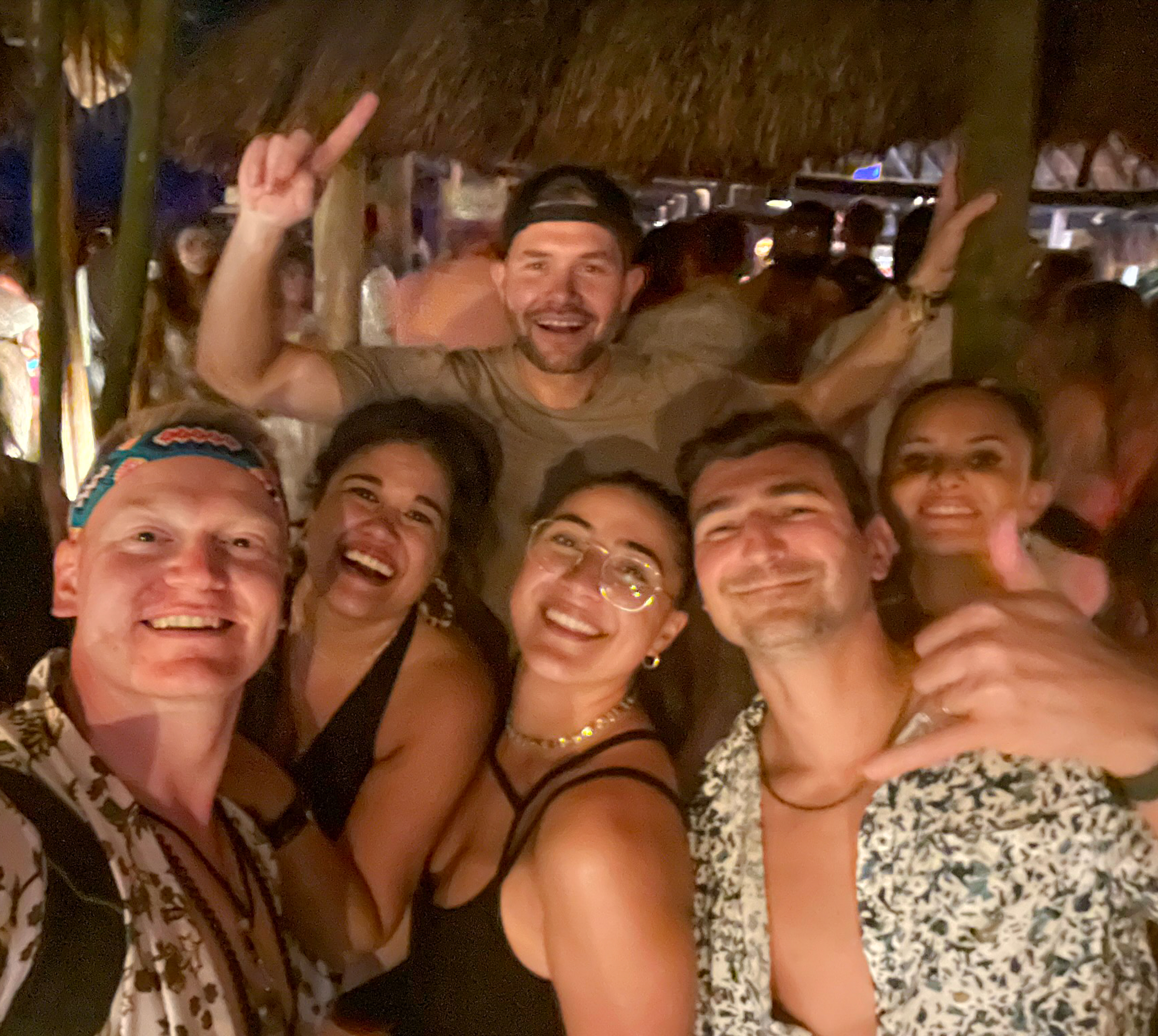 ---
Rufus du Sol then came on for a special 2-hour DJ set that was absolutely EPIC! Playing a ton of remixes of Rufus Du Sol tracks, an unbelievably unique edit of The Doors iconic "Riders on the Storm," and an extended special edit of "On My Knees" which had the crowd going completely mental.
Of course – it wouldn't be a Rufus show without holding your loved ones and singing, at the top of your lungs, the lyrics of "Innerbloom," which they dropped as their closing track, and it was truly a spiritual experience.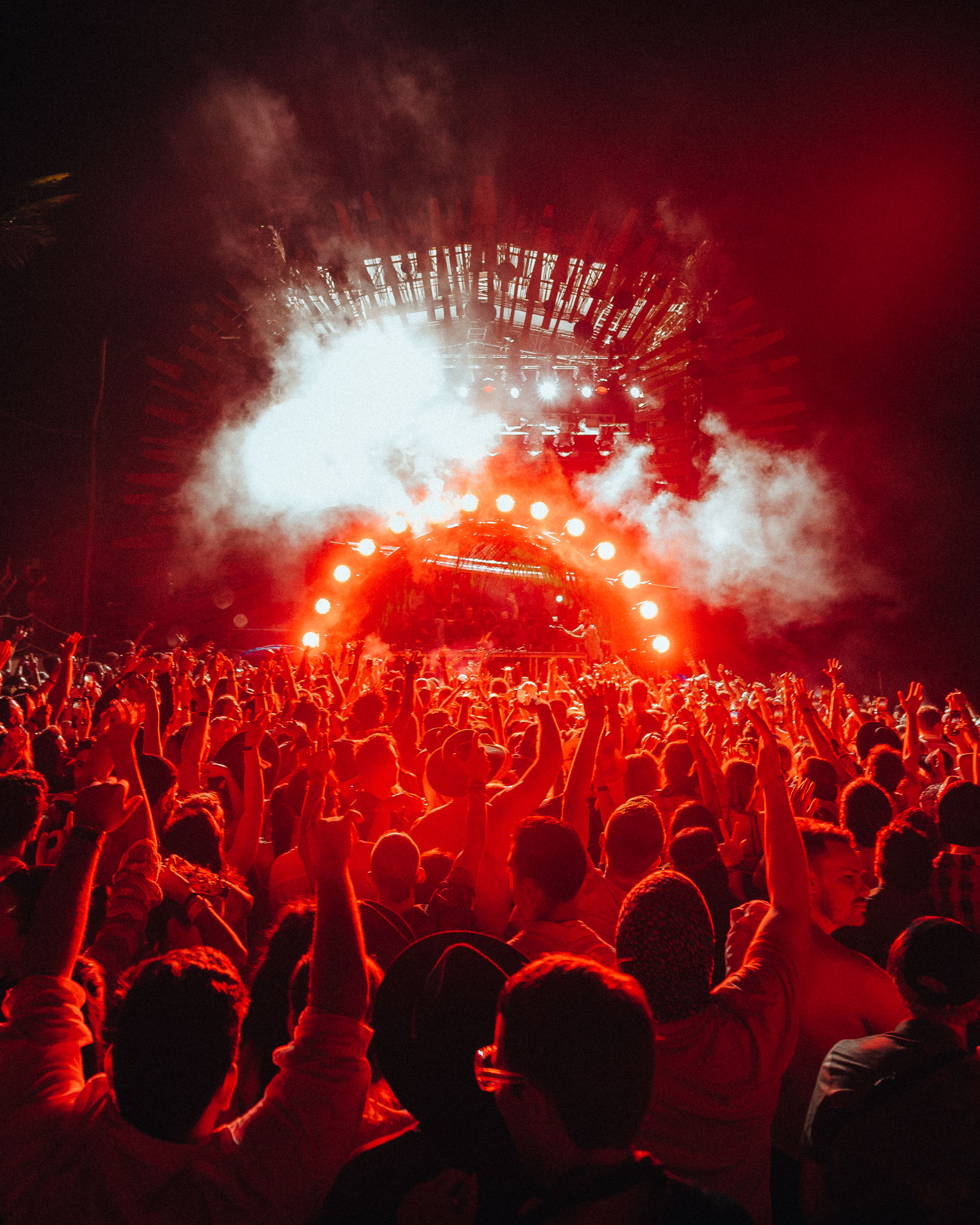 ---
At 4AM Magdalena came to the decks and blessed us with a 90-minute, late-night techno set that was heavy, funky, and eclectic. I had actually never even heard of her before, but she made quite the impression and I'm stoked to see her spin again in the future.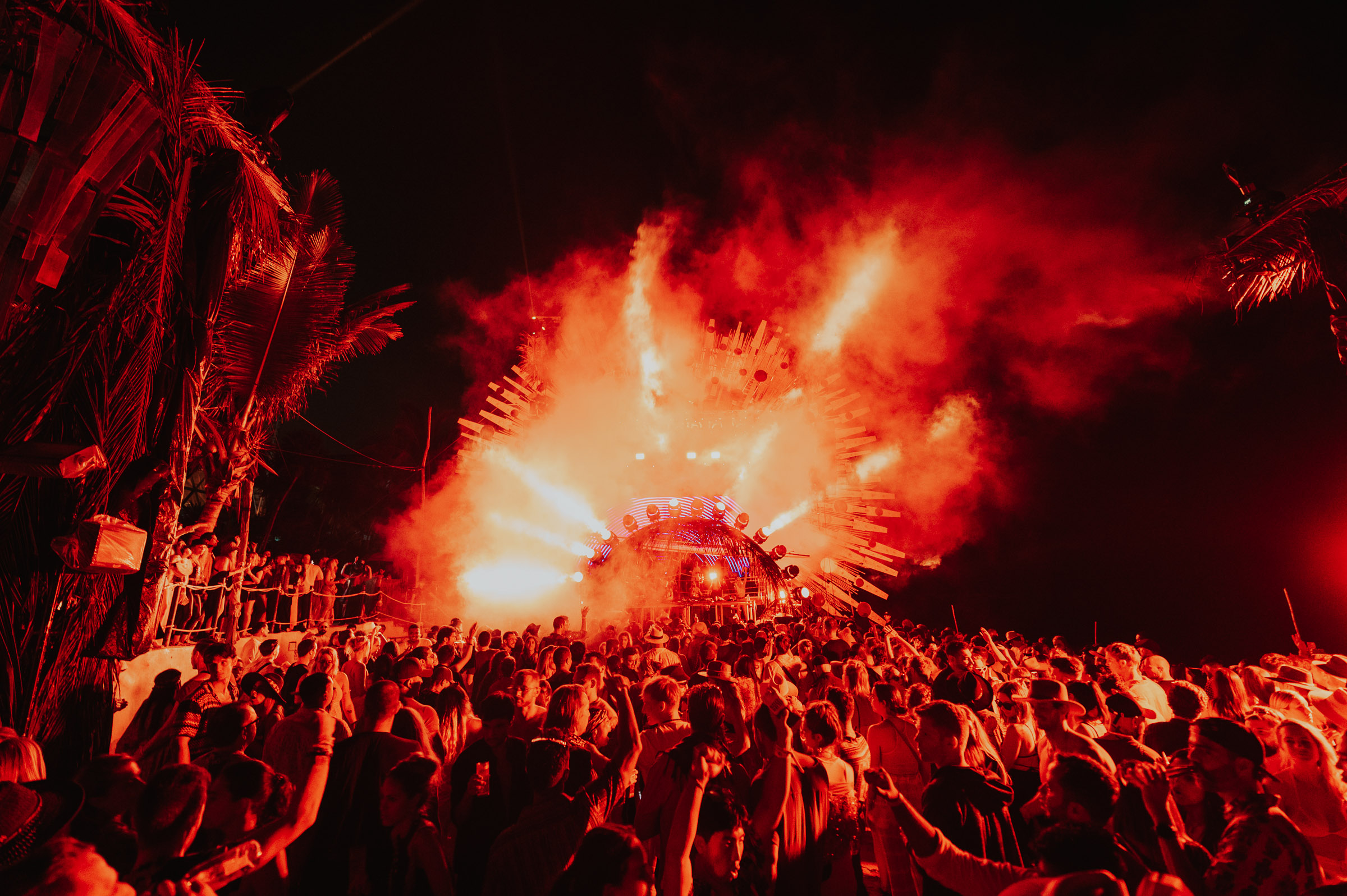 ---
The real magic began around 530AM though, which is when the festival was scheduled to end,  but thanks to social-media we learned that Rufus Du Sol would come back and play a special sunrise set, which led to a B2B with Adam Port. It's one of those experiences that you needed to be there to understand, but it was giving off "Burning Man on a beach" vibes.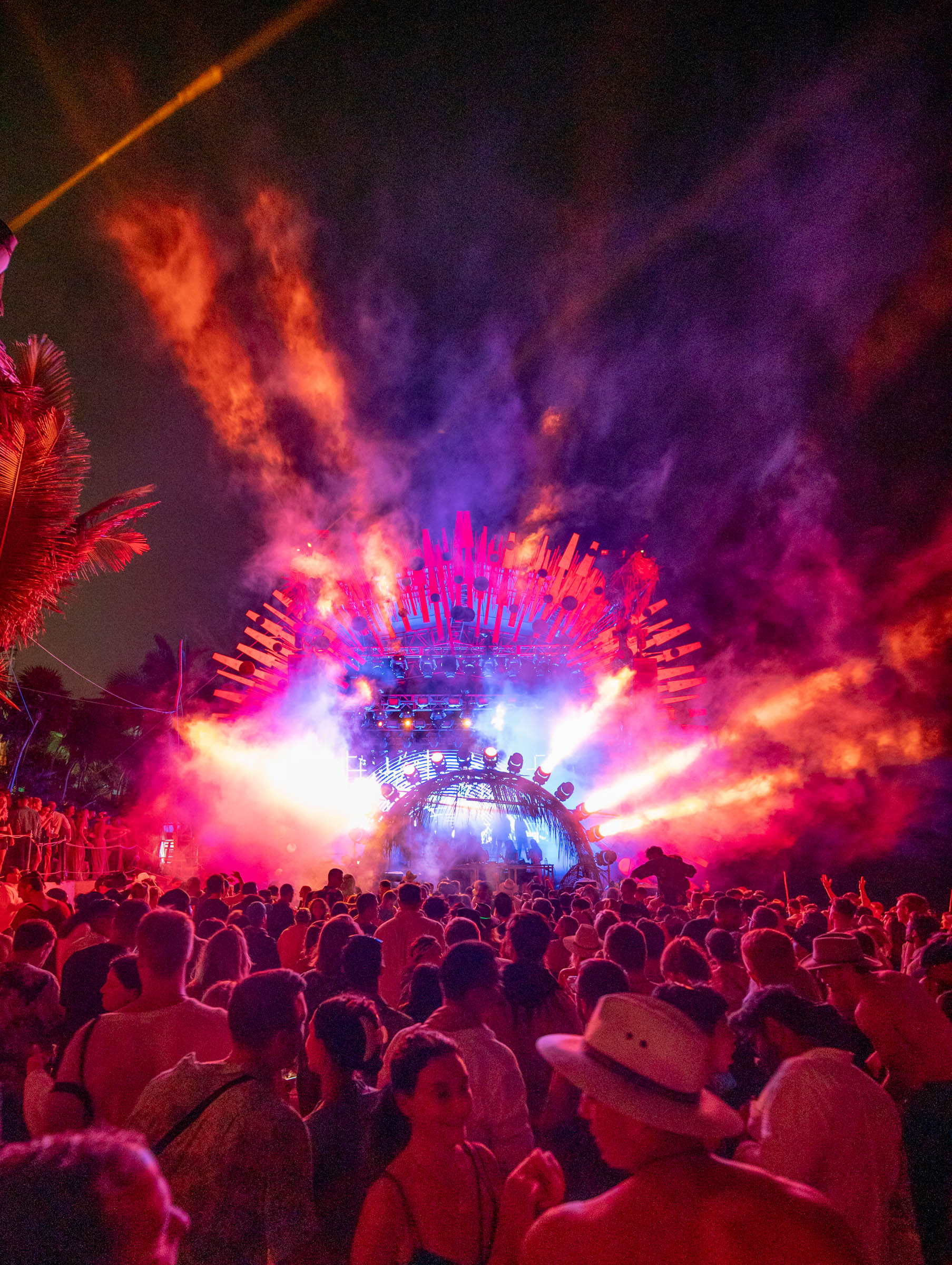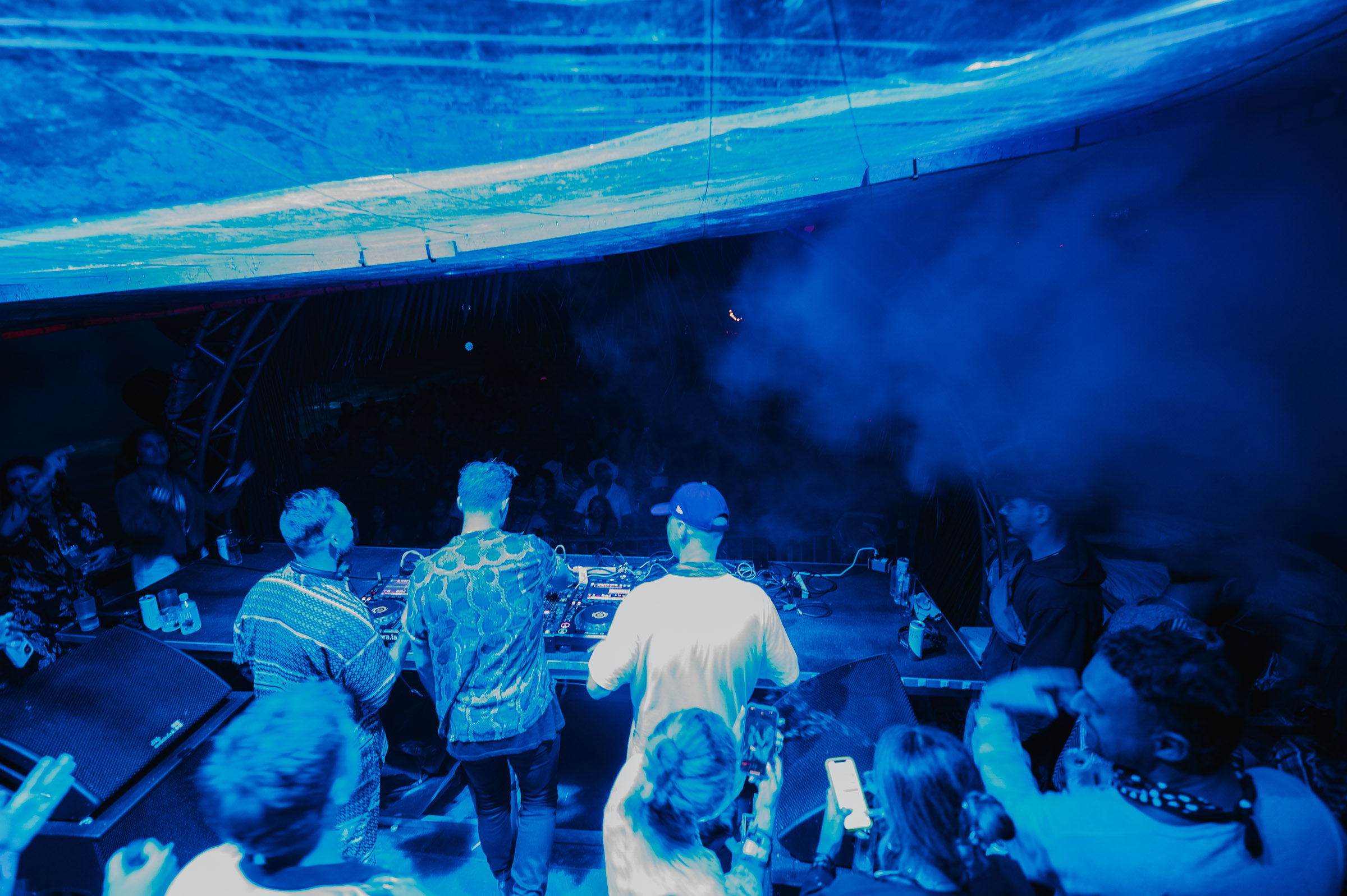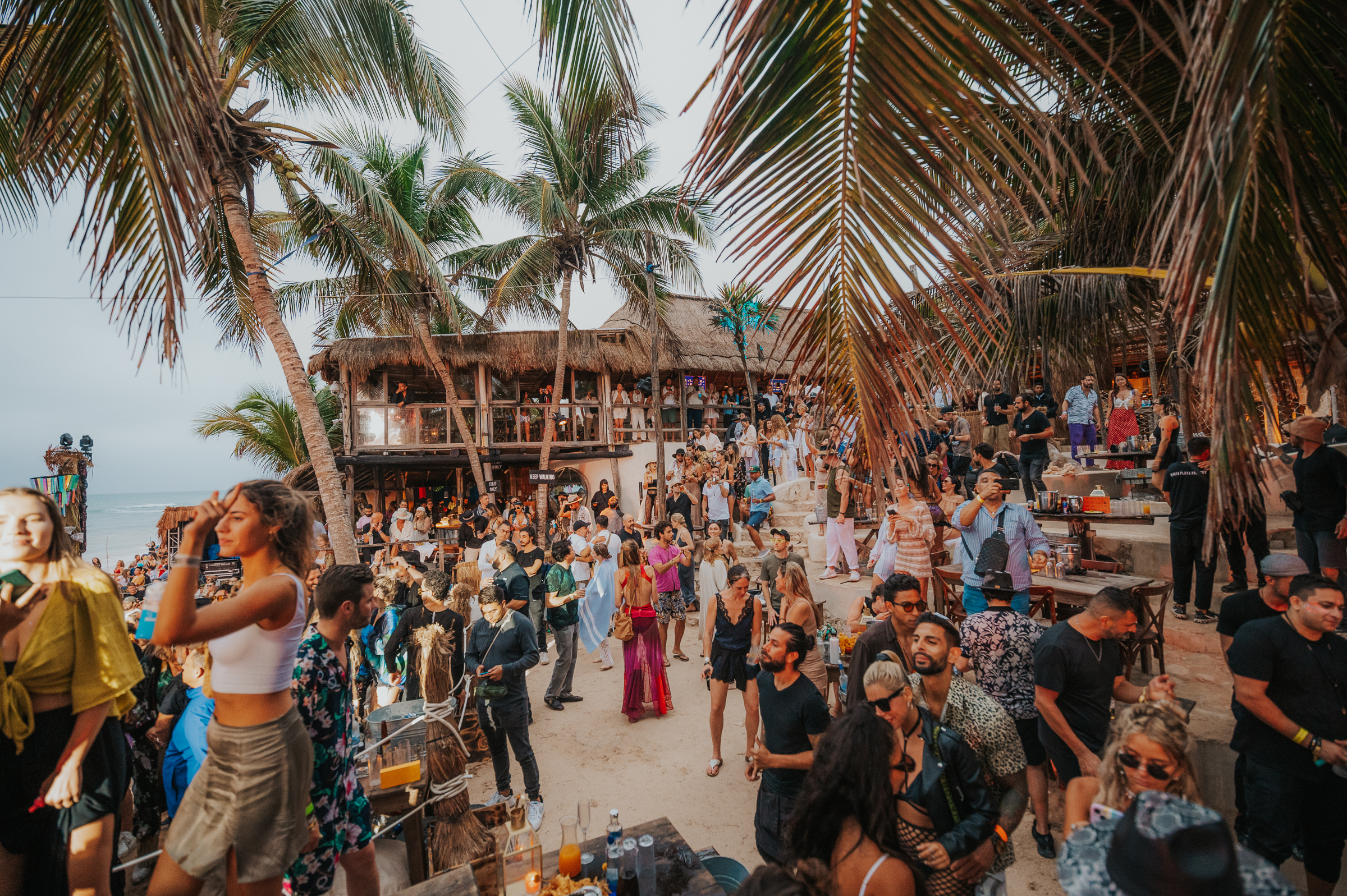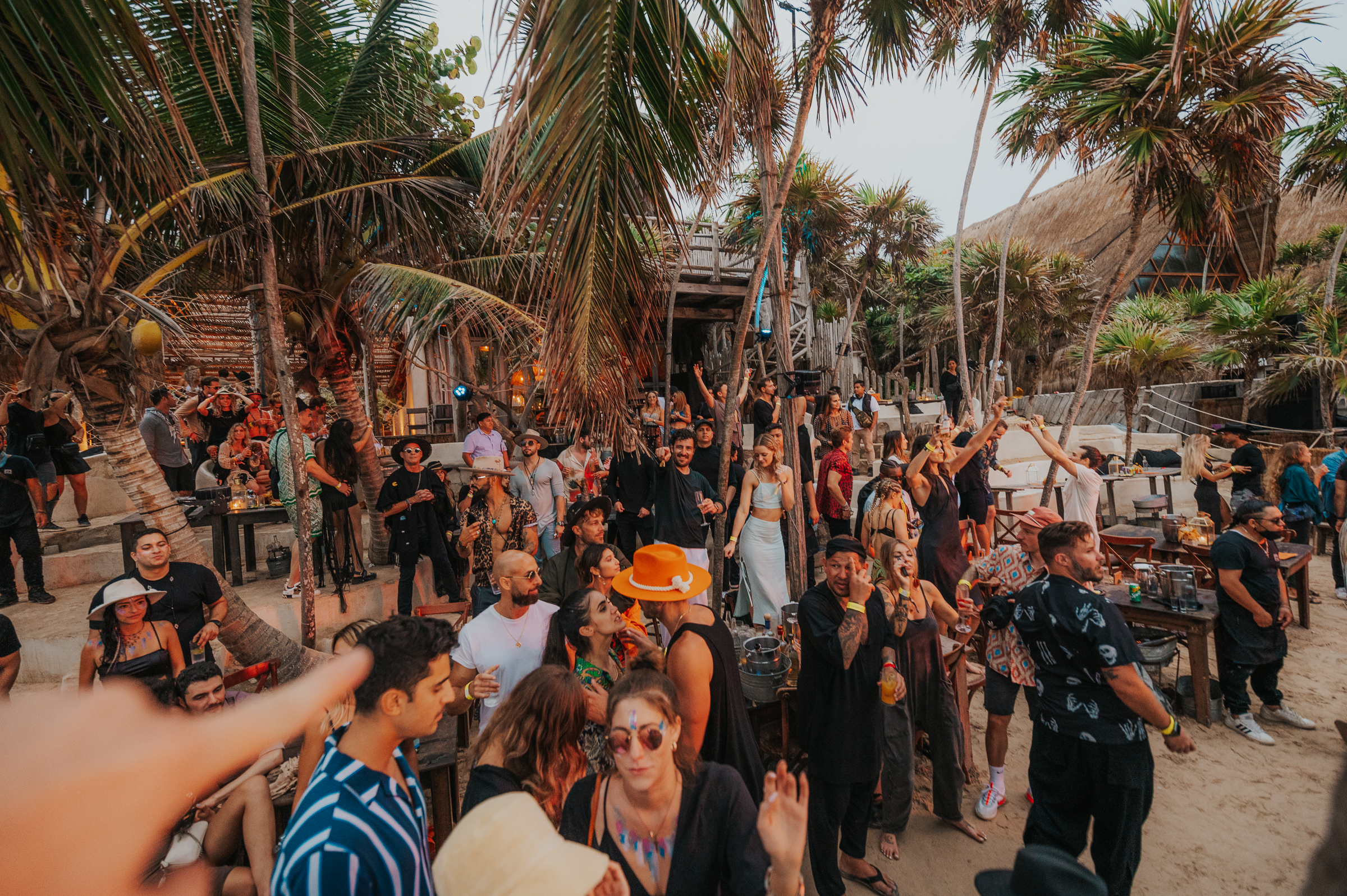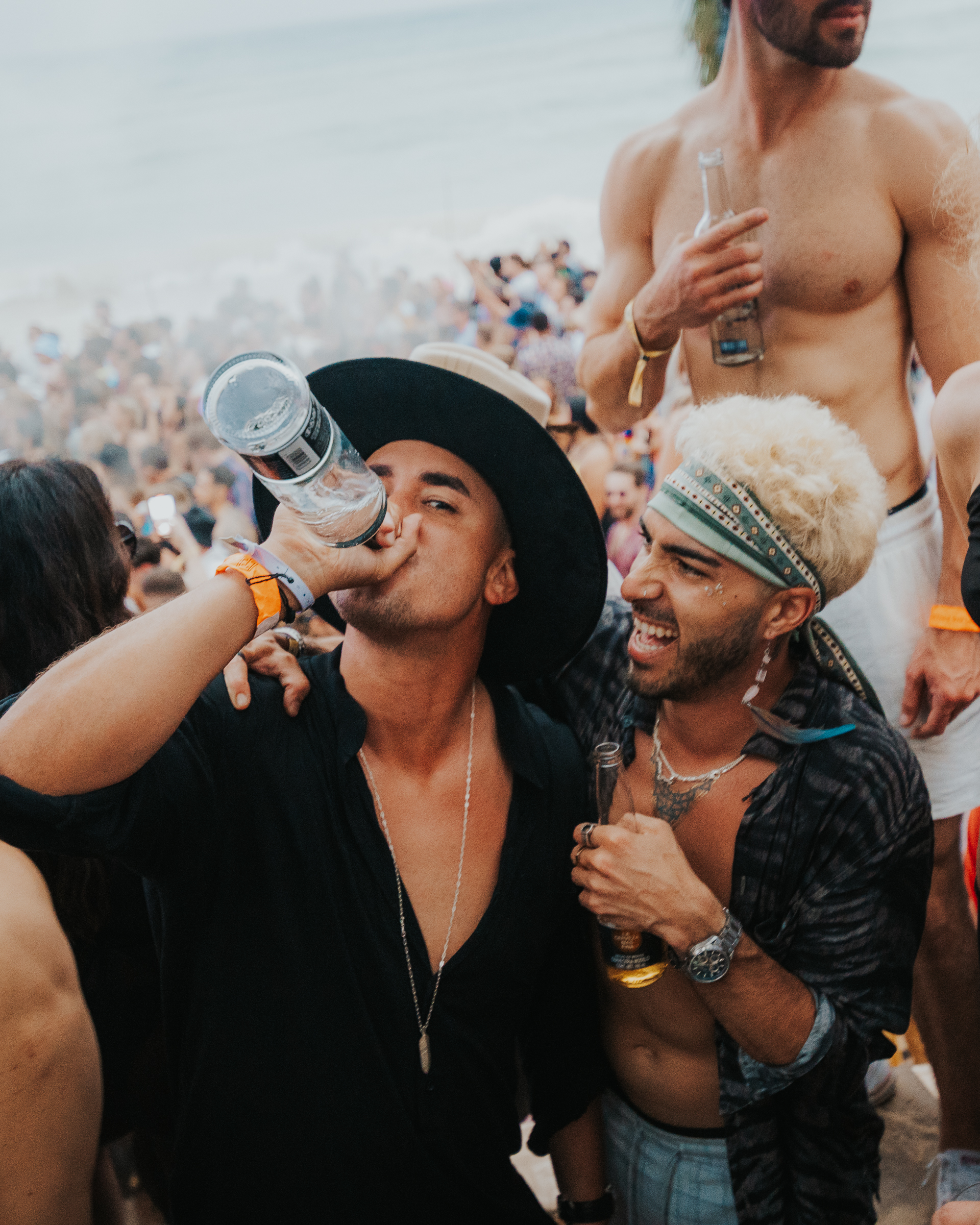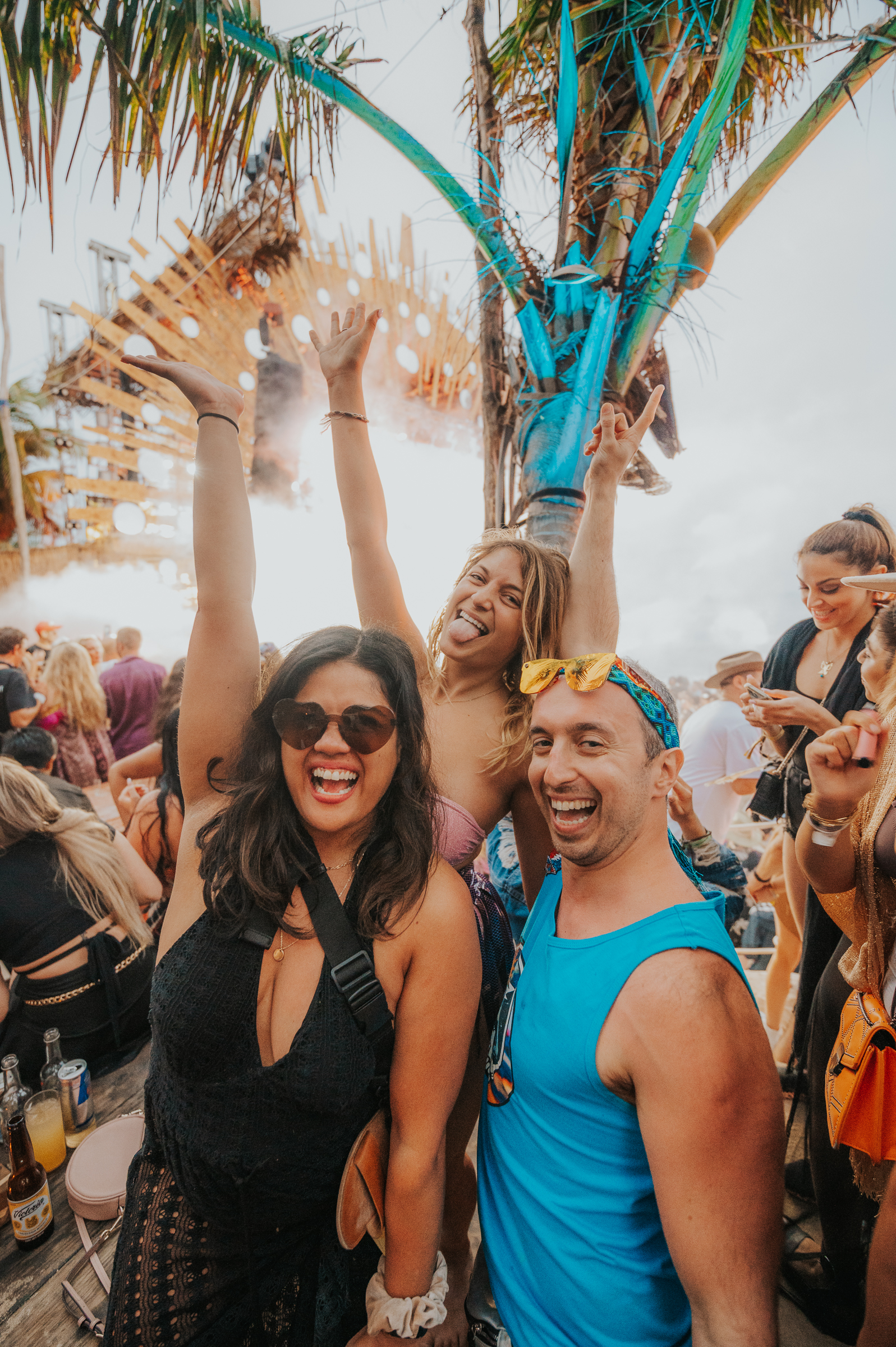 It was the perfect way to end this incredible festival weekend, and a morning that I'll never forget. If you were there, you know what I mean. It was special, and really was the cherry on top of a perfect Rufus du Sol/ Tulum getaway.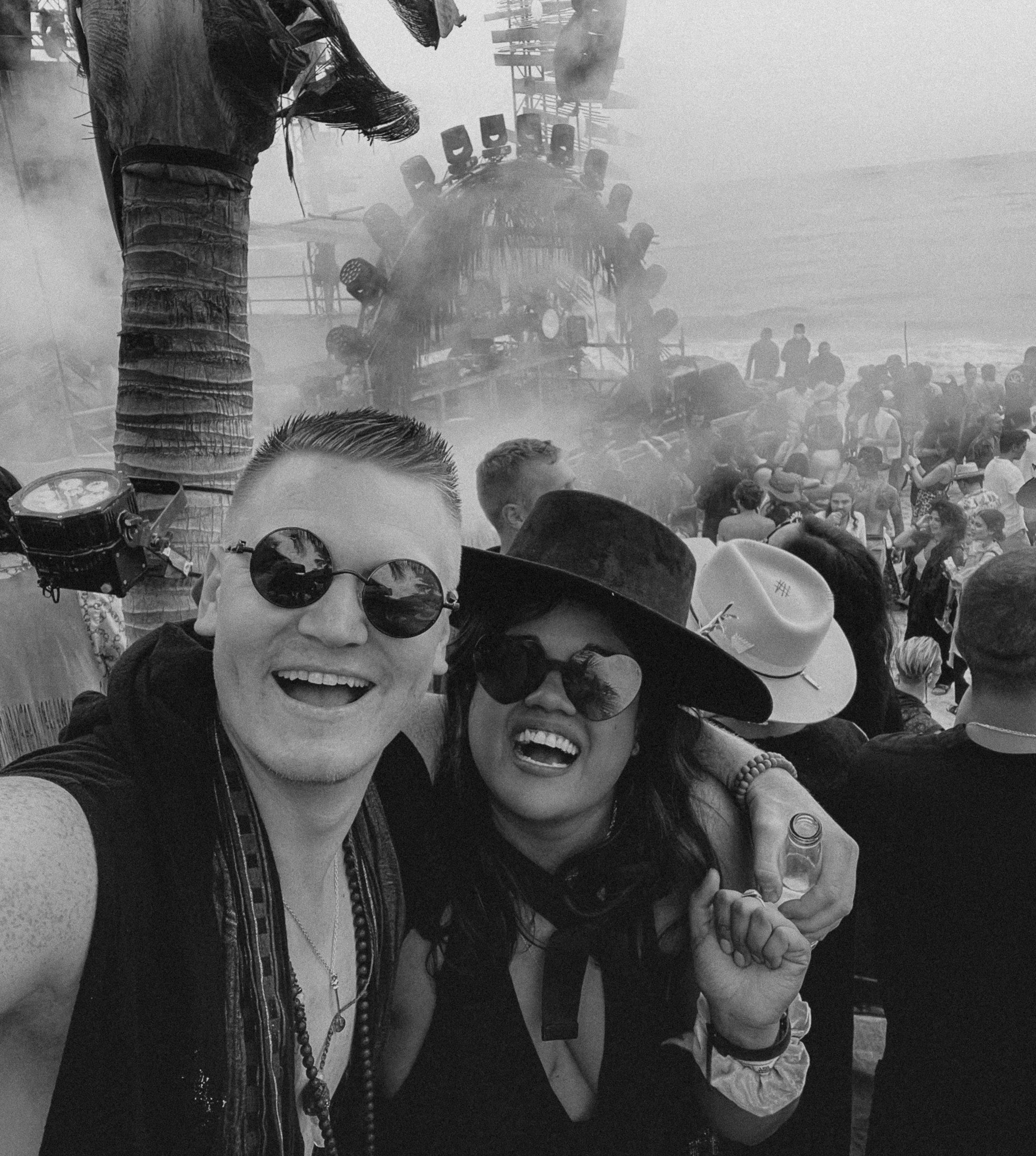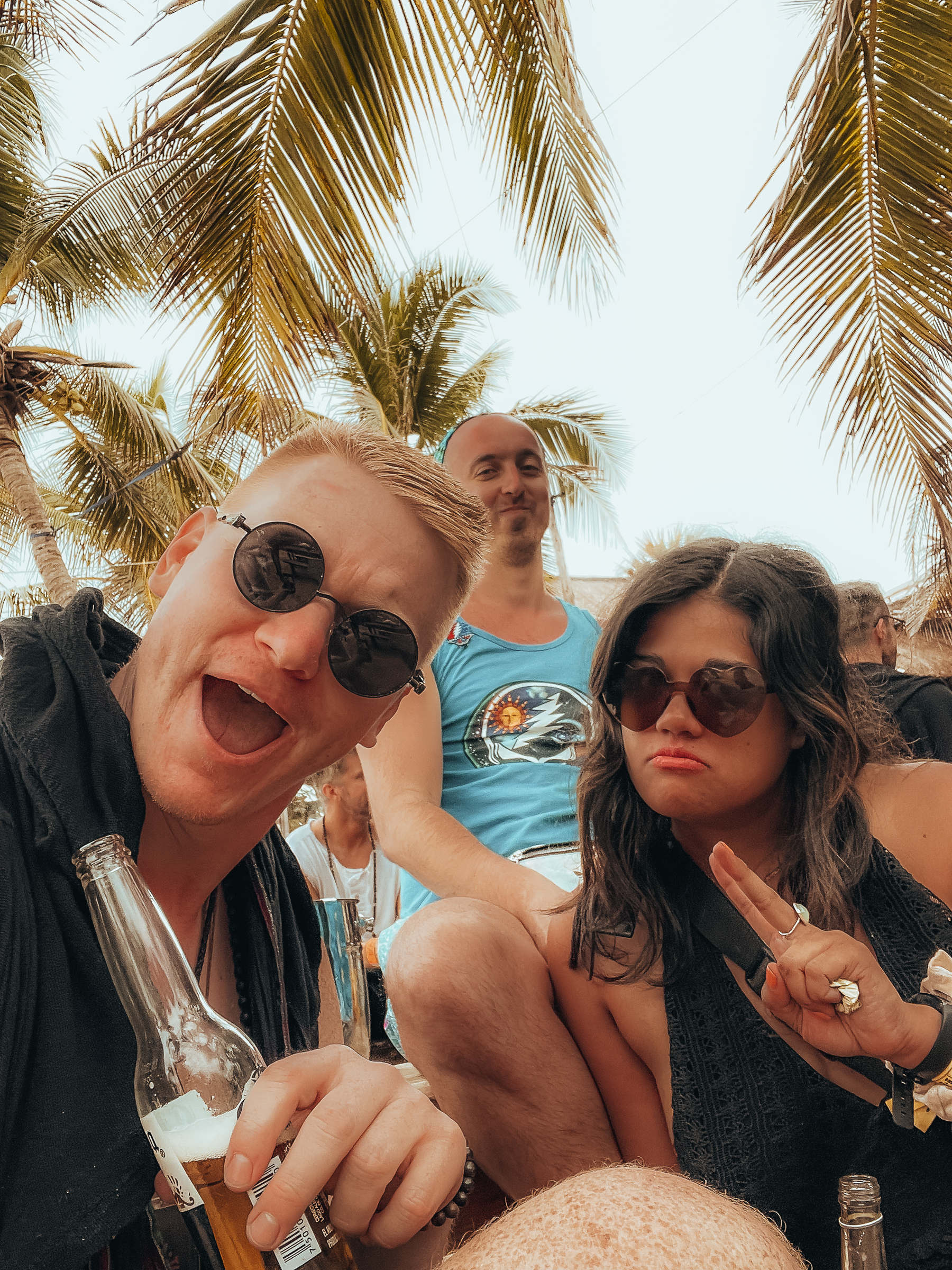 ---
My main questions is this — will there be a Sundream Tulum 2023, or was this just a once-off special event? 
At this point, no one really knows, but judging by the complete success from this inaugural edition – I wouldn't be surprised if Rufus Du Sol would be curating festivals here for many years to come (at least a guy can dream).
Thanks so much for reading — see you guys at the Gorge in October!
P.S – I have to give the BIGGEST shoutout to my Seattle crew for making this Tulum trip so truly unforgettable. Love you all so much, and can't wait to do it all again soon.