Music festivals in Cincinnati are a great way to experience the region while enjoying arts, culinary and music scene. Every year Cincinnati music festivals continue to grow and draw bigger & bigger names. Regardless of the genre – there's a music festival for you in this incredible city. So get out your calendar and start planning your visit to these top music festivals in Cincinnati!
And be sure to read my guides on Festival Hydration Backpacks, Festival Camping Packing List, Festival Shoes, and Festival Gadgets to help you make the most of your time!
---
1) Bunbury Music Festival 2022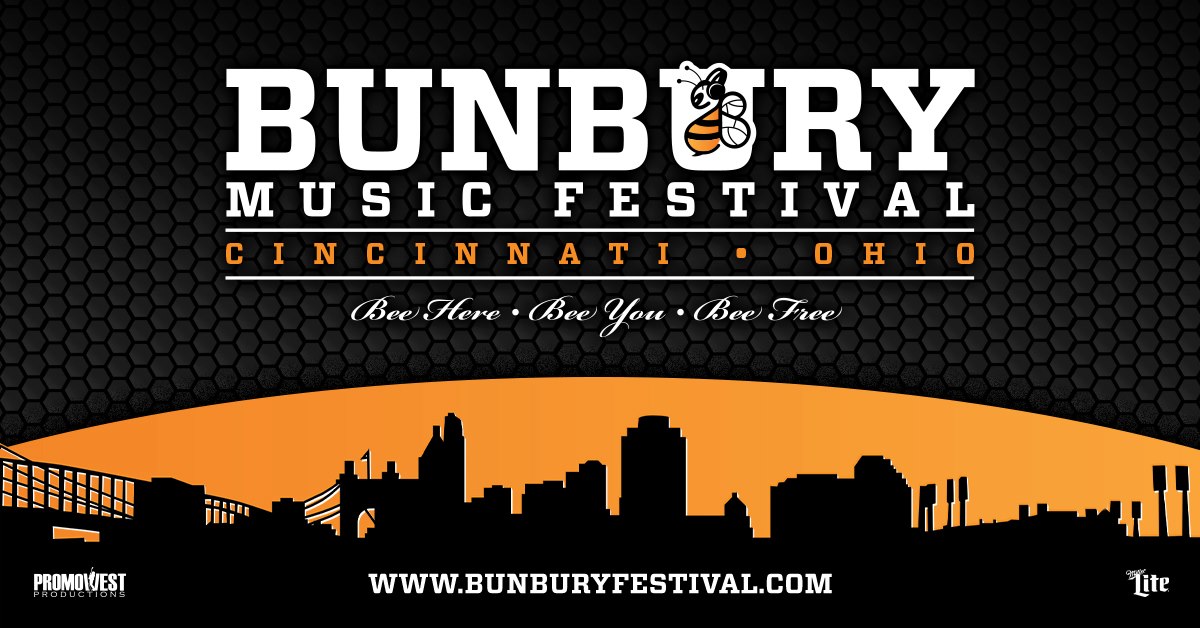 When: June 2022
Where: Cincinnati, OH
3-day, multi-stage music festival at Sawyer Point and Yeatman's Cove in Cincinnati, OH
"In past years, Bunbury Music Festival, which takes place along the Ohio River in downtown Cincinnati throughout Sawyer Point and Yeatman's Cove, has hosted top artists including Post Malone, Jack White, MUSE, Tom Petty, Ice Cube, Florence and the Machine, Snoop Dogg, and more.
Bunbury Music Festival boasts three main stages, one side stage and one acoustic stage.
AWOLNATION - Live from the 2019 Bunbury Music Festival
---
2) Knotfest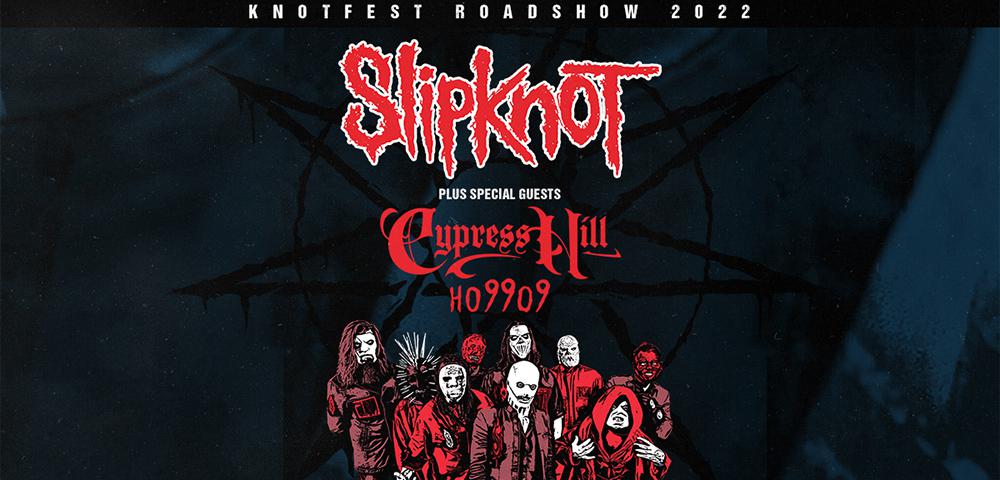 When: June 1, 2022
Where: Heritage Bank Center, Cincinnati
"A happening that will awaken your darkest senses. A one of a kind music and lifestyle festival that celebrates rock & metal culture. Knotfest is brought to the world by the multi-platinum and genre defining group – slipknot. Music is the pulse of Knotfest. The festival features the biggest and most cutting-edge heavy bands in the world.
KNOTFEST is evolving. It is no longer just a festival, but a celebration of loud music, art & culture. In an effort to expand the genre and grow the community, KNOTFEST aims to fully captivate this culture in all aspects, offering fans an elevated experience in visual, audio, and written editorial focused on their music needs, content wants and more. KNOTFEST.com looks forward to awakening your senses inside this amazing culture we've all built together."
KNOTFEST Roadshow Is Back [OFFICIAL TRAILER 2022]
---
3) Cincinatti Music Festival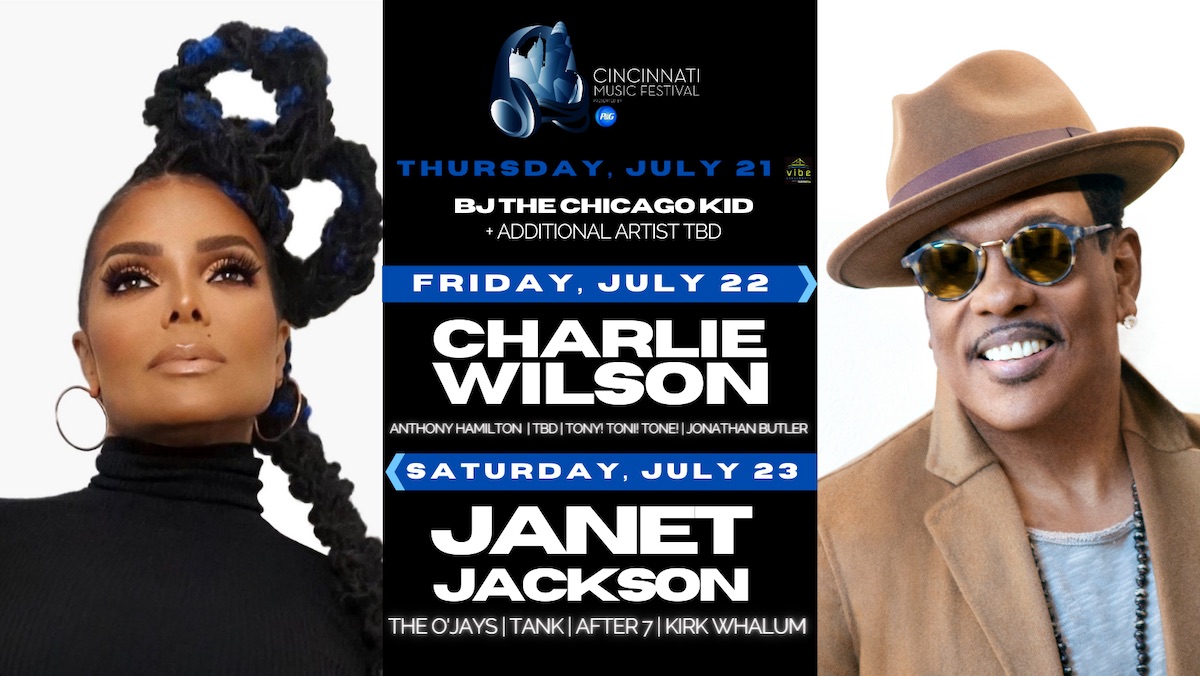 When: July 21-23, 2022
Where: Cincinnati, OH
https://www.cincymusicfestival.com/
"Originally called the Ohio Valley Jazz Festival when it was first held in 1962, the Macy's Music Festival has grown and evolved into a spectacular two-day event on Cincinnati's riverfront. Starting out as an all-jazz concert, it has evolved and grown into a two-day festival featuring great music from the hottest stars in R&B, jazz, soul, and hip-hop, as well as up and coming artists. Past performers include Aretha Franklin, Duke Ellington, Miles Davis, Luther Vandross, Gerald Levert, Patti Labelle, New Edition, Earth Wind and Fire, Lakeside, Whitney Houston, Stevie Wonder and many others.
By the year 2000, the festival was the largest of its kind in the United States, drawing more than 50,000 people annually from all across the country. The festival has been held at various sites through its 50 year history, including French Lick Indiana, the Carthage Fairgrounds, and the Hamilton County Fairgrounds before landing at its current home in Paul Brown Stadium on Cincinnati's river front. "
Cincinnati Music Festival
---
4) Cincy Fringe Festival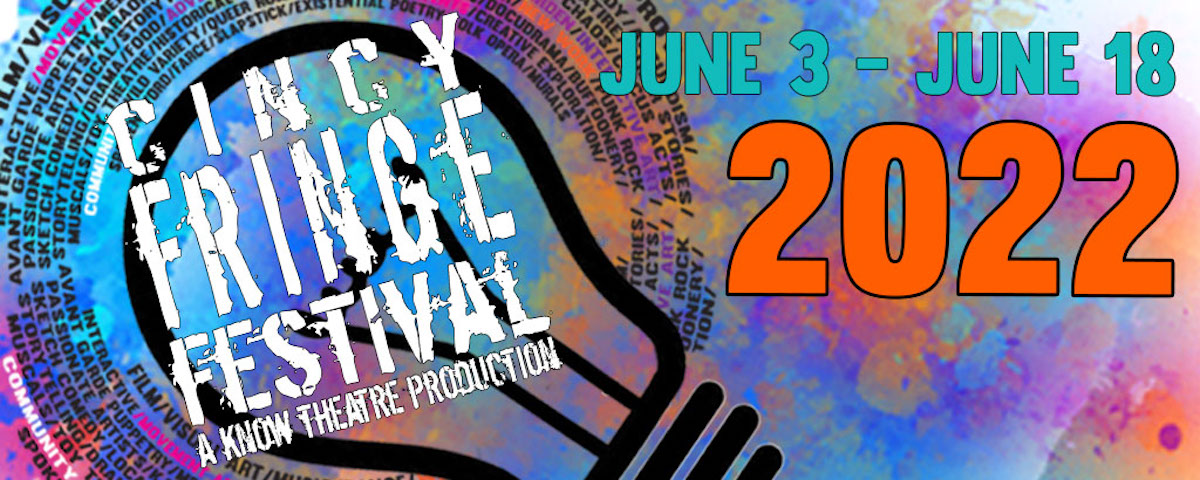 When: June 3-18, 2022
Where: Cincinnati, OH
"The Cincinnati Fringe Festival is produced by Know Theatre of Cincinnati as our final event of each season. All year-round Know Theatre staff work on the Festival. We also bring in part-time staffers and hundreds of volunteers to help make the magic happen.
A 14-day celebration of theatre, art, music, film, dance, and everything between — that's Kinda WEIRD. Like YOU! Heading into our 19th year, Cincy Fringe (as it's succinctly known) presents over 200 performances of 40+ theatre productions each May and June, plus art galleries, screenings, concerts, workshops, classes, and nightly parties."
Cincy Fringe Festival - Week 4 on Big Brainer
---
5) Cincinnati Juneteenth Festival
When: June, 2022
Where: Cincinnati, OH
http://www.juneteenthcincinnati.org/
"Cincinnati's Juneteenth tradition began in 1988 as a neighborhood festival in Kennedy Heights--attracting some 1500 participants to Daniel Drake Park. Over the years, the annual Festival has continued to reflect its origins in a racially integrated community, with both multi-racial organization and attendance.
In the following years the Festival has thrived. Festival features have included such diverse, family-centered (and free!) activities as traditional storytelling, magic acts, sack races, sweet potato pie bake-off, music (blues, African drumming & dancing, gospel, jazz, reggae, etc.)."
Juneteenth Celebration - A Virtual Experience - Part 1 of 5
---
6) Cincinnati Pride Parade & Festival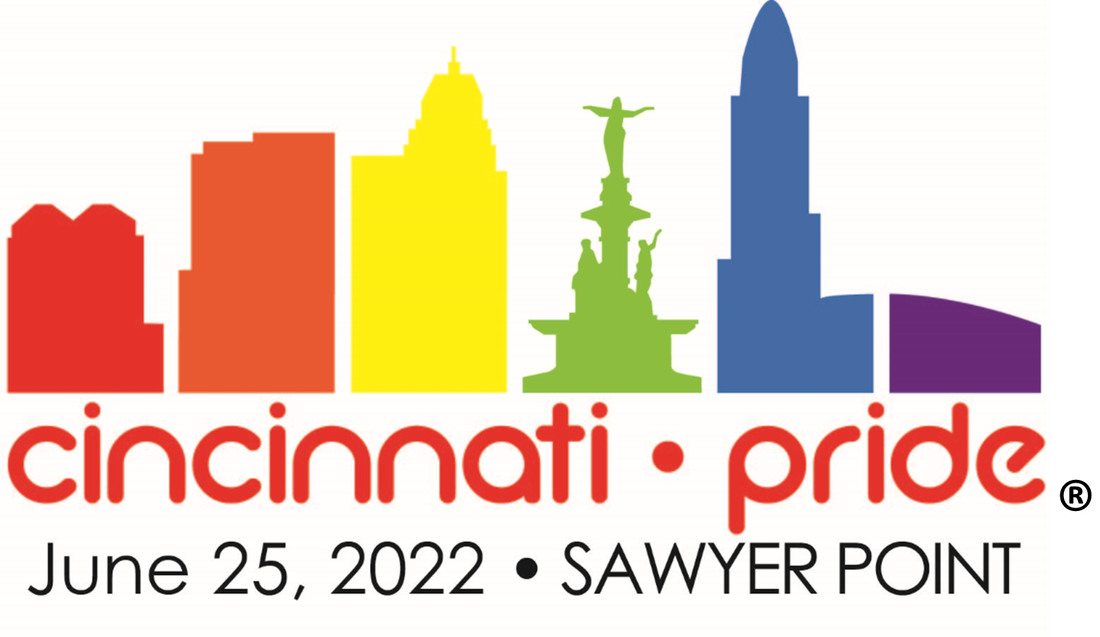 When: June 25, 2022
Where: Cincinnati, OH
https://www.cincinnatipride.org/
"It was the spring of 1973 in Cincinnati. The Reds were starting the season that would see them finish first place in the National League West with a 99-63 record; TV's "The Brady Bunch" had filmed their annual vacation episode at the newly opened Kings Island in Mason and a group of GLBT men and women gathered on Fountain Square to march for gay rights awareness.
This was all happening as the modern gay rights movement was in its early stages; growing out of the protest momentum in the wake of a raid of The Stonewall, a club in New York City in 1969.
From that first march and celebration, Cincinnati Pride has grown to include a week-long celebration of our GLBT diversity. Over the years, Cincinnati Pride has taken on several forms and names as a dedicated group of individuals and local GLBT organizations would take part in shaping its growth. There were tough times along the way and our local pride efforts would mirror those struggles seen across the nation and the world as we stood for acceptance and equality. The movement would face challenges from HIV, AIDS to marriage equality and "don't ask, don't tell" along the way.
Cincinnati Pride Parade and Festival draws big crowd
---
7) Winter Jam Festival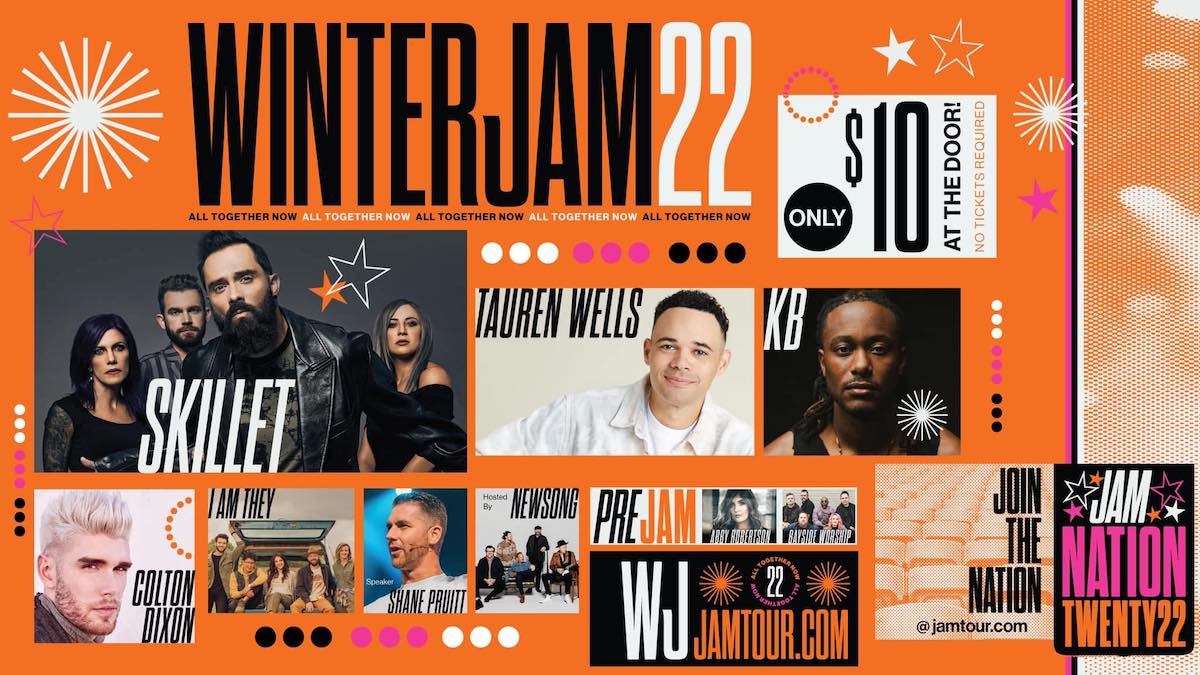 When: March 5, 2022
Where: CINCINNATI, OH
https://2022.jamtour.com/cities/cincinnati-oh
"Since its formation by NewSong in 1995, The Winter Jam Tour has featured many of the top names in Christian music, including TobyMac, Skillet, Hillsong UNITED, Crowder, Lauren Daigle, Newsboys and more! The tour has also been a launching pad for great artists such as for KING & COUNTRY, Francesca Battistelli, and Sidewalk Prophets.
When you attend a Winter Jam event, you can count on ministry being the main focus. From a single concert in Greenville to the largest annual tour in the world, God has continued to bless Winter Jam, so we are excited to continue to be a part of what He is doing and look forward to what He is going to do in the future!"
Skillet - "Monster" Winter Jam 2022 - Cincinnati, Ohio 3/5/2022 | MattSkilletGuy.
---
8) Rock The Boat Music Festival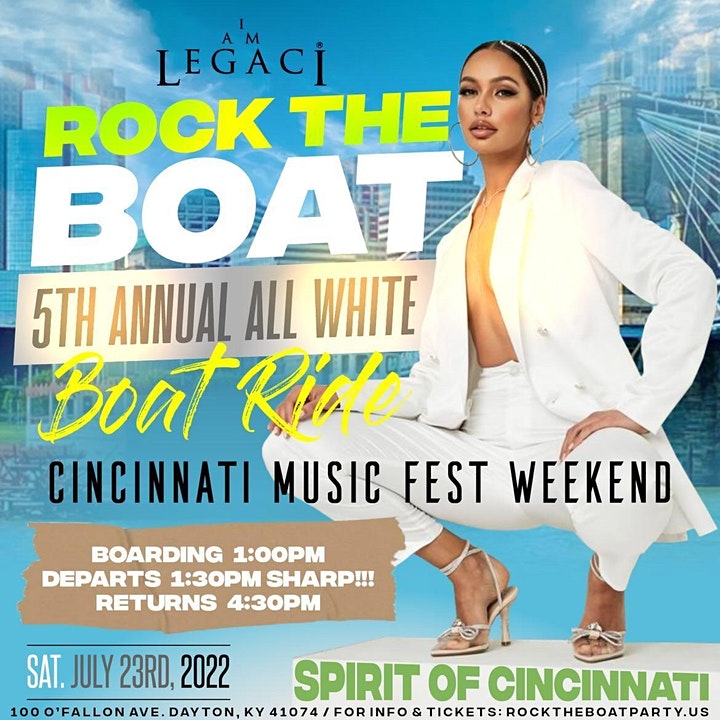 When: July 23rd, 2022
Where: CINCINNATI, OH
https://www.eventbrite.com/e/rock-the-boat-all-white-boat-ride-party-cincinnati-music-festival-2022-tickets-194707805287
"Get Ready for The Biggest All White Boat Ride Party During The Cincinnati Music Festival. This is a must attend event! We're going to Rock The Boat!!!
THE BIGGEST BOAT RIDE PARTY DURING THE CINCINNATI MUSIC FESTIVAL!!! Come party at the #1 all white boat ride with 300 people on 2 levels as we sail on the beautiful Ohio River. This is the one party during Cincinnati Music Fest that you don't want to miss!!!
Music by DJ SNAP of Da Union and DJ EAZY of Supa Sound. "
ROCK THE BOAT 2017 ANNUAL ALL WHITE BOAT RIDE DAY PARTY DURING THE CINCINNATI MUSIC FESTIVAL
---
9) Night Nation Run Music Festival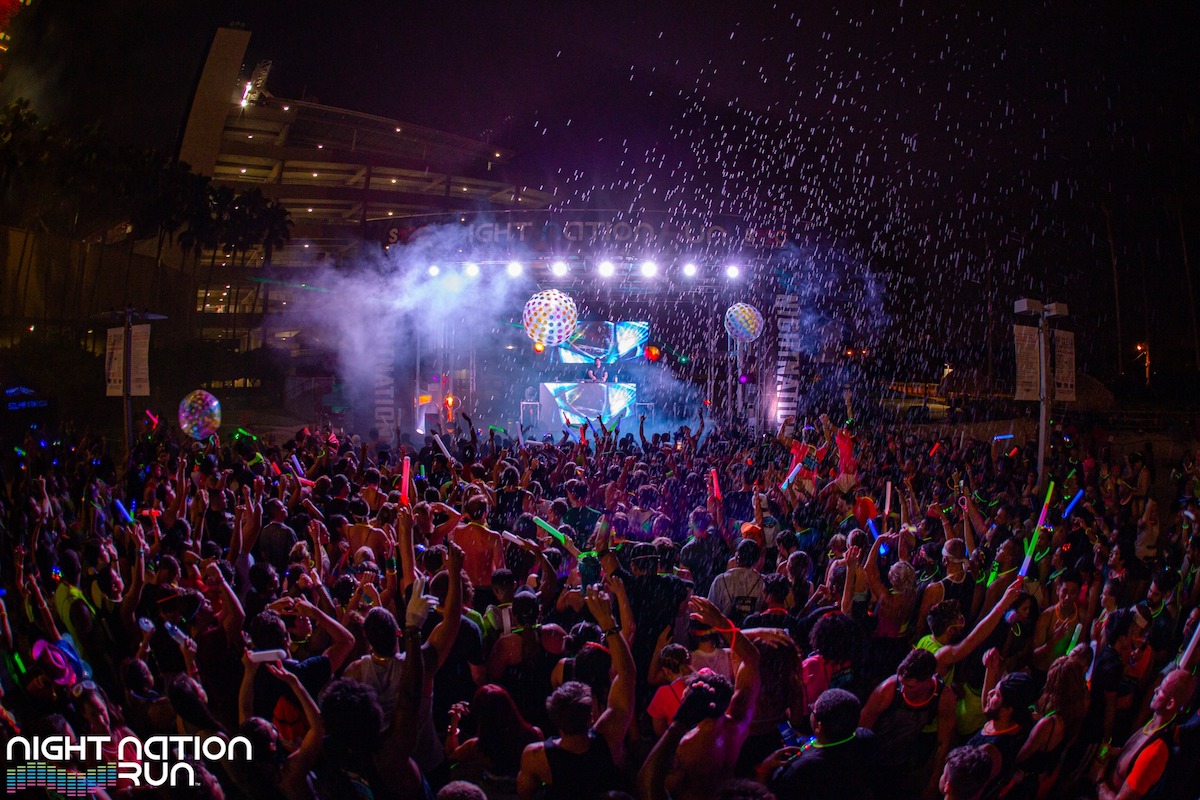 When: April 23, 2022
Where: Coney Island Amusement Park, Cincinnati, Ohio
https://nightnationrun.com/cincinnati/
Celebrate Life. Celebrate friends and family. Celebrate Music. Run with the Night Nation!
"The Night Nation Run is the World's 1st Running Music Festival an ultimate blend of a Music Festival and a Fun Run. Experience a music filled course with Live DJs, Light Shows, Bubble Zones, Neon and Black Lights. Cross the finish line into an Epic Main Stage After Party featuring Top Headliner DJs.
Enjoy a once in a lifetime running experience as we Light Up The Night together! To date over 1 million people across the World have become a member of the Night Nation!"
Night Nation Run 2017 Official Video
---
10) Jimmy Buffett & The Coral Reefer Band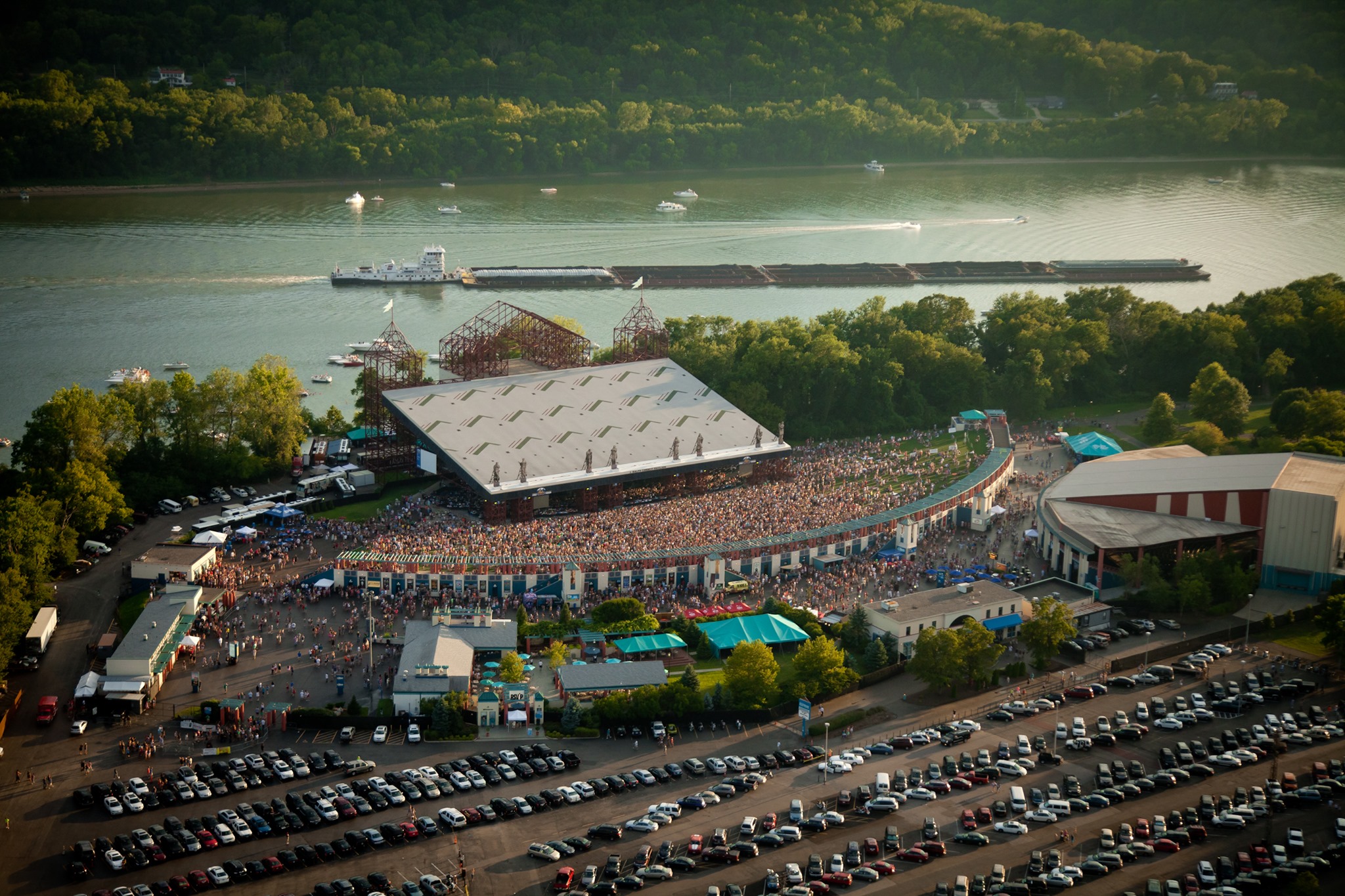 When: July 2021, 2022
Where: Riverbend Music Center, Cincinnati, Ohio
https://riverbend.org/concerts/2022/07/jimmy-buffett-the-coral-reefer-band
"Cincinnati, the wait is over. Jimmy Buffett and the Coral Reefer Band will perform at Riverbend Music Center for one night only THURSDAY, July 21 at 8pm, as part of Jimmy Buffett's Life On the Flip Side Redux Tour 2022. Local Parrot Heads won't want to miss their chance to soak in the full Margaritaville experience.
2022 brings much to celebrate! The tour, aptly titled Life on the Flip Side – Redux, as Jimmy and the Coral Reefer Band continue to live Life on the Flip Side, which has had many meanings this past year! We are also celebrating Jimmy Buffett's 75th trip around the sun and the 50th anniversary of his journey to Key West, the magical spot that provided (and continues to give) much inspiration behind the legend's songs and infectious attitudes."
Jimmy Buffett & The Coral Reefer Band
---
AM I MISSING ANY CINCINNATI FESTIVALS 2022?
If you've heard of any cool festivals, events, or concerts that deserve a place on this list, be sure to reach out!
I'd love to keep my list of music festivals in CINCINATTI as up to date as possible!
---
LOOKING FOR MORE INCREDIBLE FESTIVALS IN THE USA?
Check out some of my favorite posts below for more incredible live-music events and festivals around the world!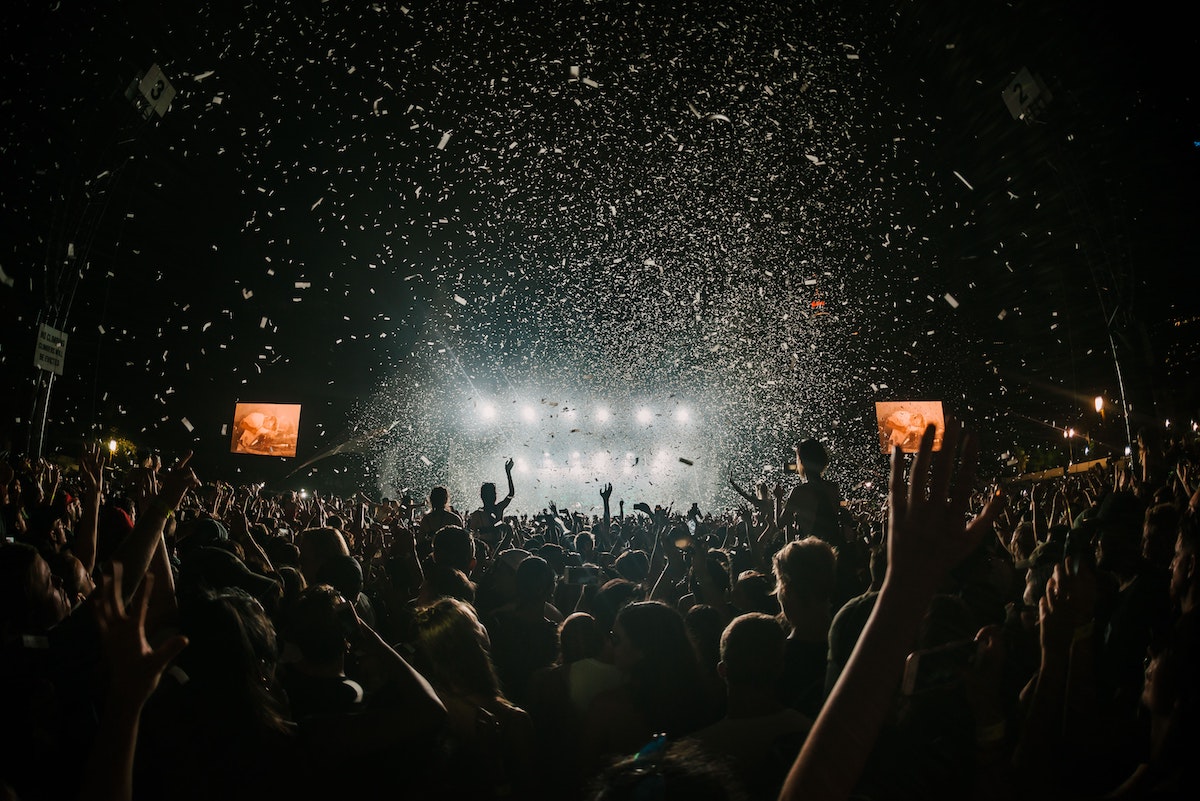 ---
THANKS FOR READING MY GUIDE TO FESTIVALS IN CINCINATTI!
https://www.jonesaroundtheworld.com/wp-content/uploads/2022/03/Night-Nation-Run-Music-Festival.jpg
800
1200
Dave
https://www.jonesaroundtheworld.com/wp-content/uploads/2017/03/logotry-1-1-300x106.png
Dave
2022-03-18 14:55:04
2022-03-21 00:52:27
TOP 10 Music Festivals in Cincinnati, Ohio