Looking for the coolest and best music festivals in Georgia in 2023? Well, look no further, as I've put together this guide to the best upcoming festivals events around this amazing state.
Georgia is buzzing with a lively mass of music festivals that keep tourists and locals on their toes throughout the summer. Each year, the Peach State offers world-class talent at music festivals that boaster the city's momentous vicinities, iconic venues and not-very-far-away fields. So, if you are scouring in hopes of discovering the best Georgia music festivals , this is the list for you!
And be sure to read my guides on Festival Hydration Backpacks, Festival Camping Packing List, Festival Shoes, and Festival Gadgets to help you make the most of your time! I know that 2023 is going to be a HUGE year for the festival industry, so plan ahead and start getting your tickets now!
---
1) Imagine Music Festival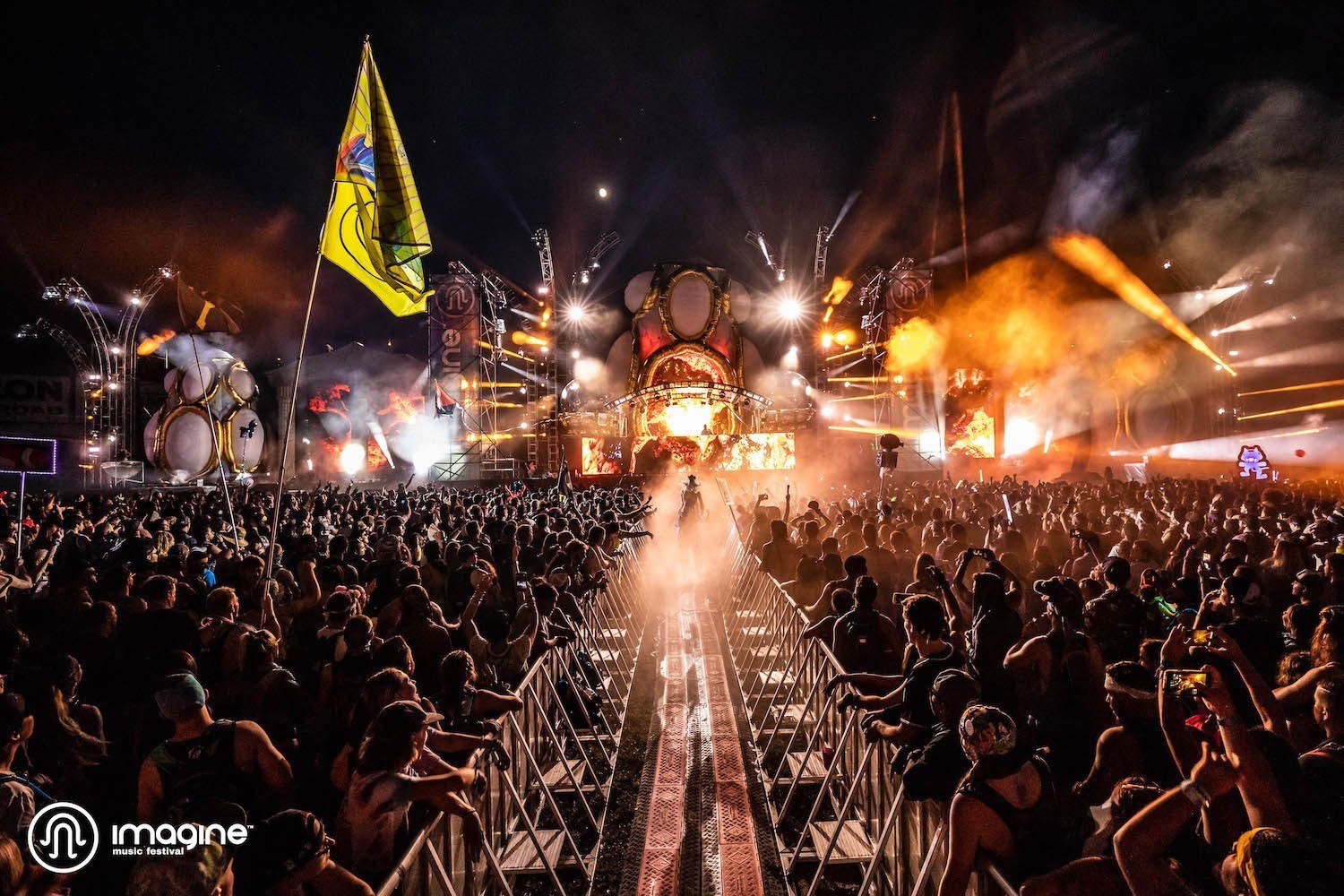 When: September 15-17, 2023
Where: Rome, Georgia
https://www.imaginefestival.com
https://www.facebook.com/imaginemusicfestival/
"When Imagine Music Festival arrives, the event will transport festival-goers to an immersive aquatic fairytale featuring multiple magnificent stages with world-class sound and lighting production. Wander through fantastic atmospheres filled with mind-bending circus performers, mermaids, sea creatures, art installations, vendors, CAMPING and more, creating an unforgettable 360-degree experience.
"Imagine Music Festival is moving to an absolutely spectacular new home, Kingston Downs. This organic wonderland, familiar to many, features the safety and security of paved roads throughout, and land resilient to inclement weather. The new site encompasses all the beauty of nature with sprawling grass fields and pastures, rolling hills, untouched woodlands, nature trails, and many other extremely unique outdoor experiences."
Imagine Music Festival 2019 (Official 4K After Movie)
---
2) Savannah Music Festival
When: March 23-April 8, 2023
Where: Savannah, Georgia
https://www.savannahmusicfestival.org/
https://www.facebook.com/SavannahMusicFestival
"SMF is Georgia's largest musical arts event and one of the most distinctive cross-genre music festivals in the world.
"The Savannah Music Festival (SMF) is dedicated to presenting world-class celebrations of the musical arts by creating timeless and adventurous productions that stimulate arts education, foster economic growth and unite artists and audiences in Savannah.
"Surely the broadest palette of any comparable festival in the world, ranging from country to folk to jazz to chamber… This can be a place to immerse yourself for a few days, with breaks to enjoy the glories of Savannah in peak azalea season." – Classical Voice North America
About the Savannah Music Festival
---
3) Sweetwater 420 Fest
When: April 2023
Where: Atlanta, Georgia
https://www.sweetwater420fest.com/
https://www.facebook.com/420fest
A 3-day weekend festival celebrating all the heady things SweetWater is passionate about
Located in downtown Atlanta, don't miss this three-day spectacle offering a diverse line-up, incredible food, and top-notch Atlanta music festival vibes.
An annual festival sponsored by SweetWater Brewing Company in the heart of Atlanta at Centennial Olympic Park. Three days of environmental awareness, awesome bands from all around the country, SweetWater's heady brews, killer people, tons of vendors and delicious food.
2018 SweetWater 420 Festival | Atlanta,GA | www.udiga.com
---
4) Shaky Knees Festival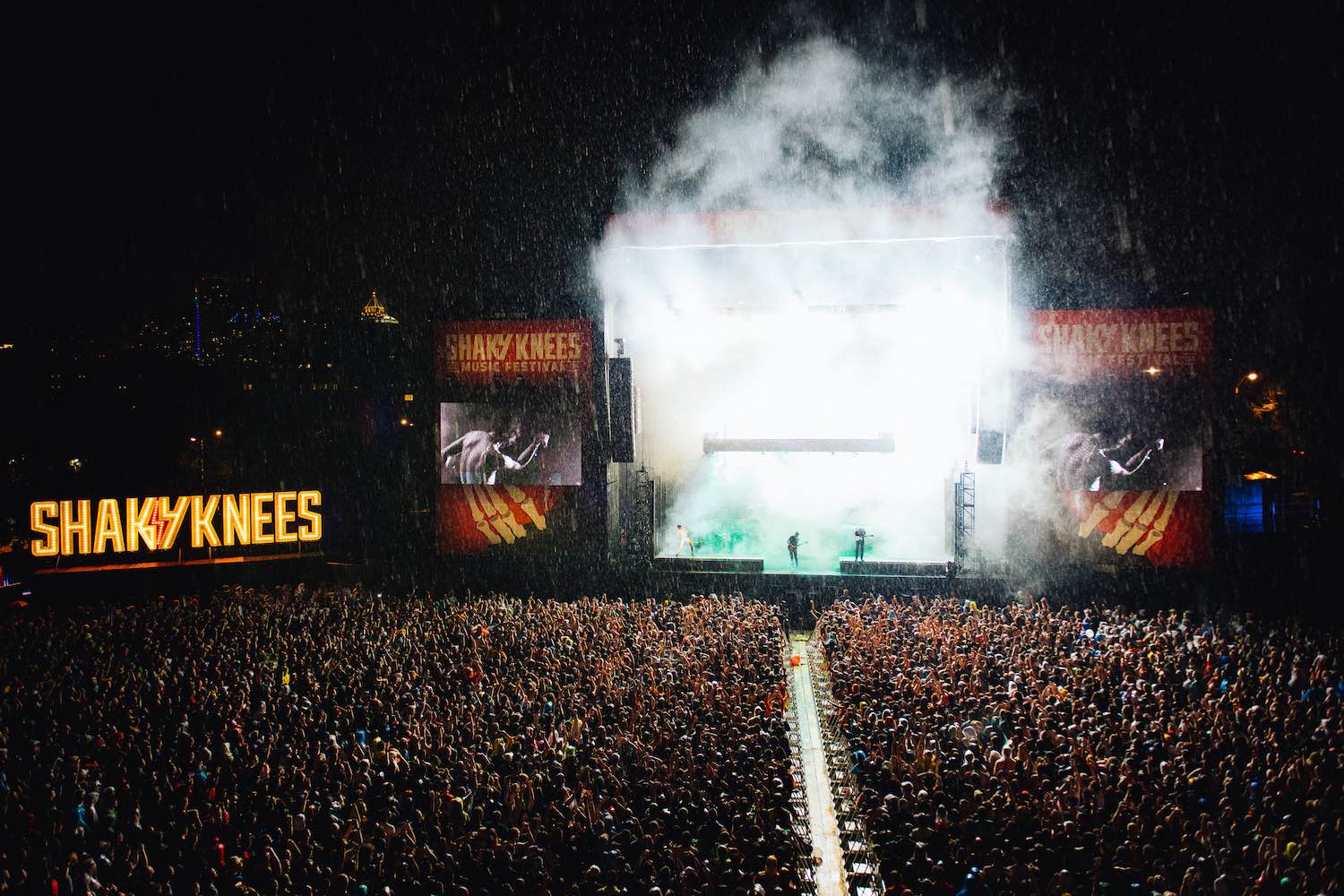 When: May 5-7, 2023
Where: Atlanta, Georgia
https://shakykneesfestival.com/
"With more than 60 bands each year Shaky Knees is a rock-lover's dream. Since its inception in 2013, Shaky Knees has featured a diverse lineup ranging from world-renowned acts to up-and-coming artists. From good ol' southern BBQ to vegetarian friendly corn dogs, the food trucks at Shaky Knees have something for even the pickiest eater. Come have a bite from one of your favorite Atlanta locals or try some new fare at trucks that hail from throughout the Southeast.
Shaky Knees is more than just a music festival. With on-site activations like cell phone charging stations, fun photo booths, official festival merch, and screen prints of your favorite bands, there's something for everyone."
2023 Line Up Highlights: The Killers, Muse, Tenacious D, The Lumineers, Cypress Hill, and so many more!
It's a simple MUST-ATTEND for any Georgia music festival addict!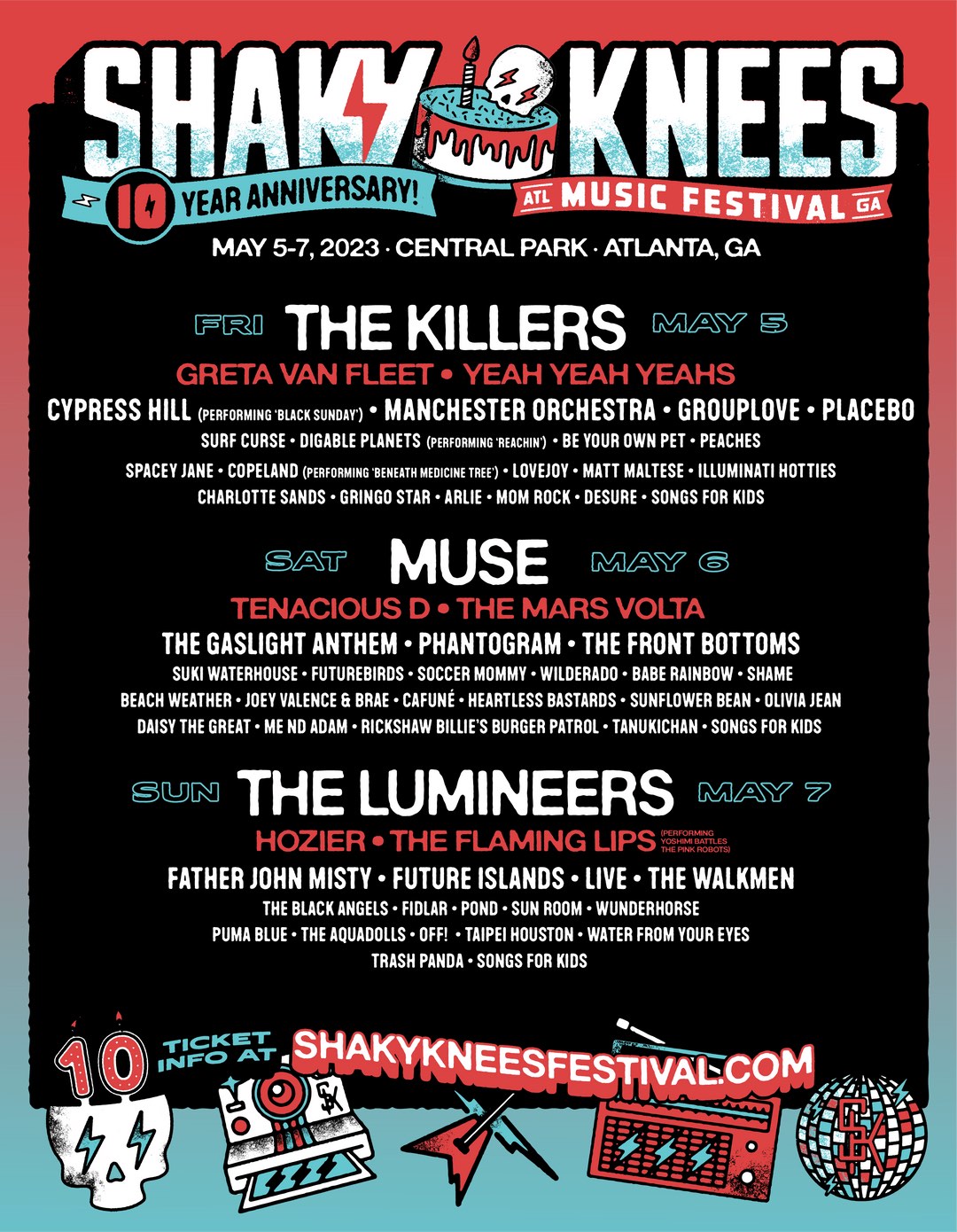 ---
5) Savannah Stopover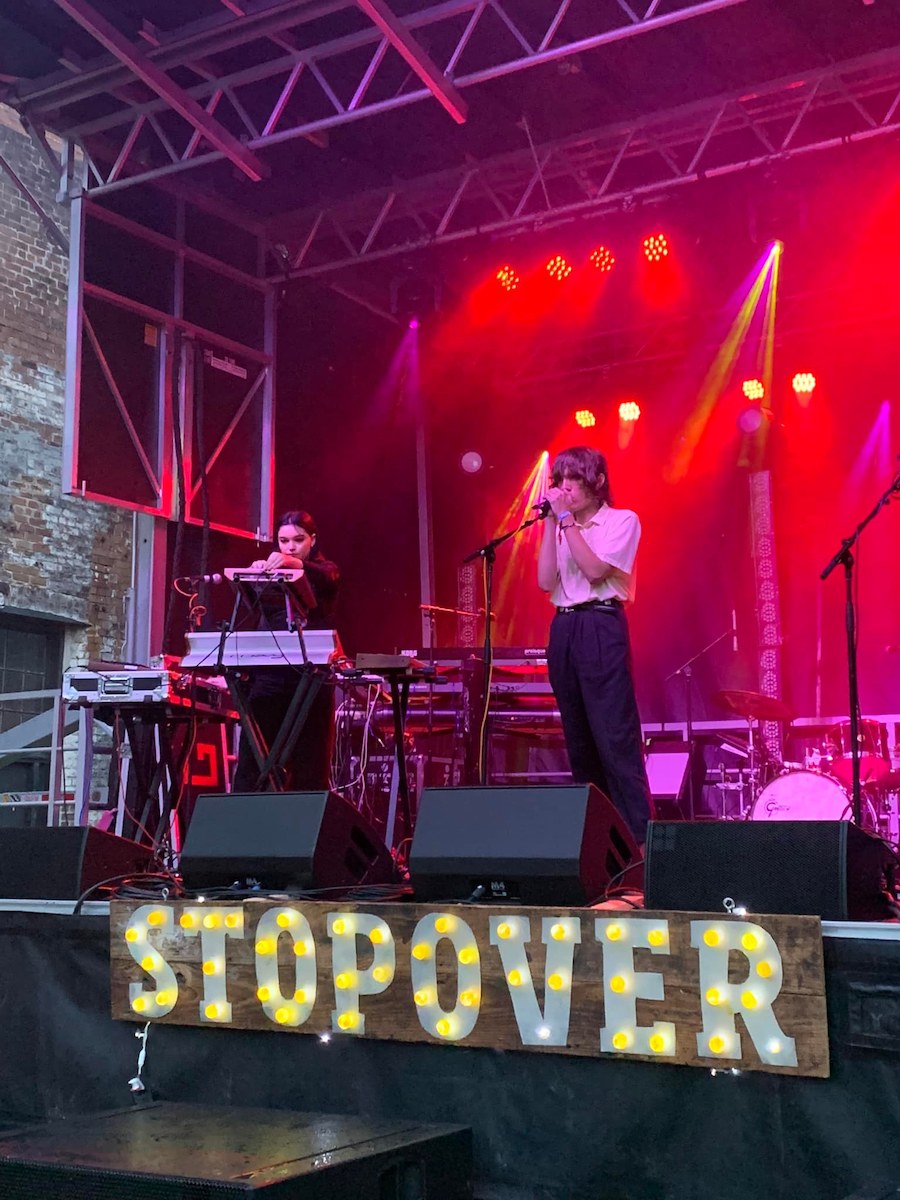 When: March 2023
Where: Savannah, Georgia
https://www.savannahstopover.com/
Roadtripping artists on their way to SXSW Music Conference tend to stop by Savannah Stopover on their way to Texas for a weekend of musical discovery. Some of the bands featured at Savannah Stopover before their big break include Grimes, of Montreal, The War On Drugs, Future Islands, Mac Demarco, Margo Price, Julien Baker, St. Lucia, DIIV, Ra Ra Riot, and hundreds of others.
We make every effort to create a safe and secure environment on the festival grounds. On-site security and first aid kits will be available at the Guest Services Tent. If you need any assistance, go to the Guest Services Tent, or look for a security officer or festival staff member.
2019 Savannah Stopover Music Festival Recap
---
6) Music Midtown Festival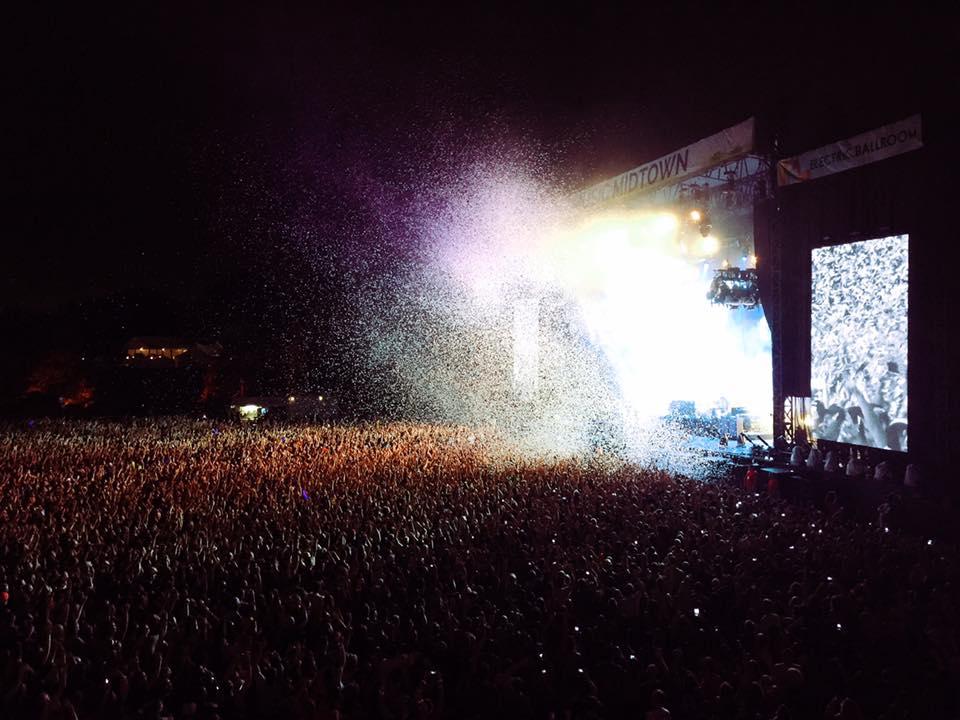 When: September 2023 (Dates TBC)
Where: Atlanta, Georgia
"Music Midtown features a diverse lineup of over 30 artists across 4 stages. Be it rock and roll, hip hop, pop, electronic, or anything in between, Music Midtown has been Atlanta's premier festival for music lovers of all kinds since 1994.
Music Midtown features some of Atlanta's favorite local bites not to mention everything from gluten-free to vegan to good old-fashioned corn dogs. Music Midtown plays host to a wide variety of choices that really hit the spot and give you that extra push you need for a weekend of fun.
Situated in Atlanta's beautiful Piedmont Park, Music Midtown offers more than just music. Aside from performances from all of your favorite artists, we have interactive sponsorship experiences, a Ferris Wheel overlooking the festival, and amazing views of the Midtown skyline for all to enjoy."
Music Midtown 2019 - Festival Recap
---
7) Wire and Wood Songwriters Festival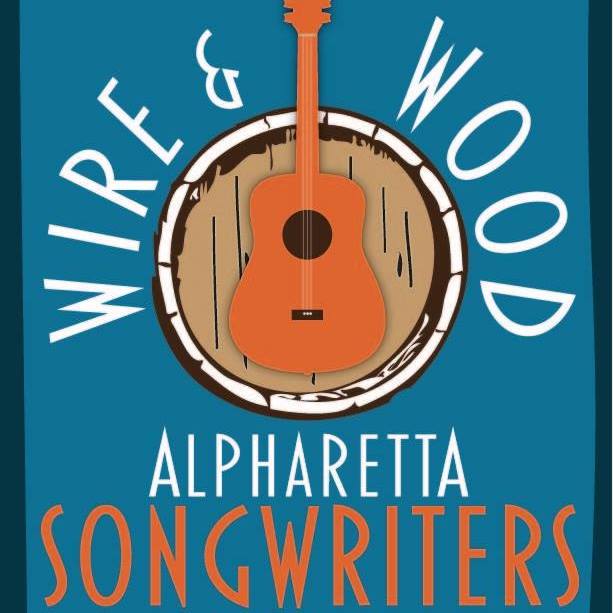 When: October 2023
Where: Alpharetta, Georgia
https://www.awesomealpharetta.com/wire-wood-alpharetta-songwriters-festival/
"Enjoy more than 30 live music performances throughout the streets of Downtown Alpharetta as local, regional and national artists perform original songs while interacting with the audience. Listeners will learn about the music, as artists share the stories behind their tunes. In addition to music, festival goers can enjoy food from local restaurants and food trucks."
Admission is FREE to enjoy more than 30 performances on 6 stages.
Wire and Wood Festival, Alpharetta, GA 11/9/13
---
8) AthFest 2023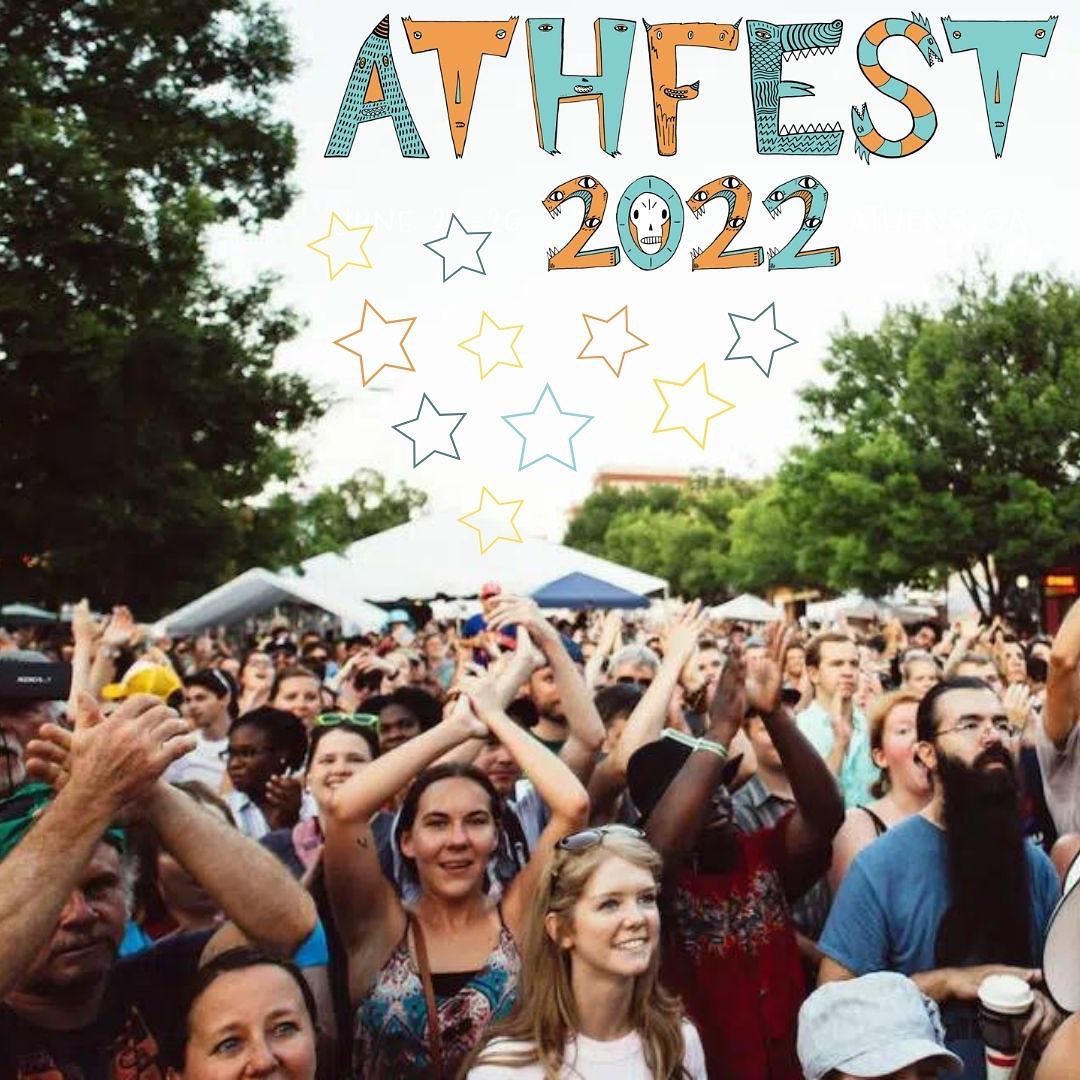 When: June 24-26, 2022
Where: Athens, Georgia
"AthFest is an annual free, three-day festival that celebrates Athens, GA's vibrant creative culture, featuring local and regional musicians and visual artists. Thousands of people flock to the streets of historic downtown Athens each AthFest to experience live music by artists from a variety of genres, enjoy local artwork, and soak up the vibe of one of America's coolest cities. Locals mingle with out of towners while music fills the air and art, food and fun fill the streets.
The festival includes three free outdoor stages with live music performances, a block-long Artist Market with dozens of visual artists, artisans and makers, and a block-long KidsFest area to make sure even our youngest fans get in on the music and art fun!"
AthFest Music & Arts Festival, Downtown Athens Georgia
---
9) Blind Willie McTell Blues Festival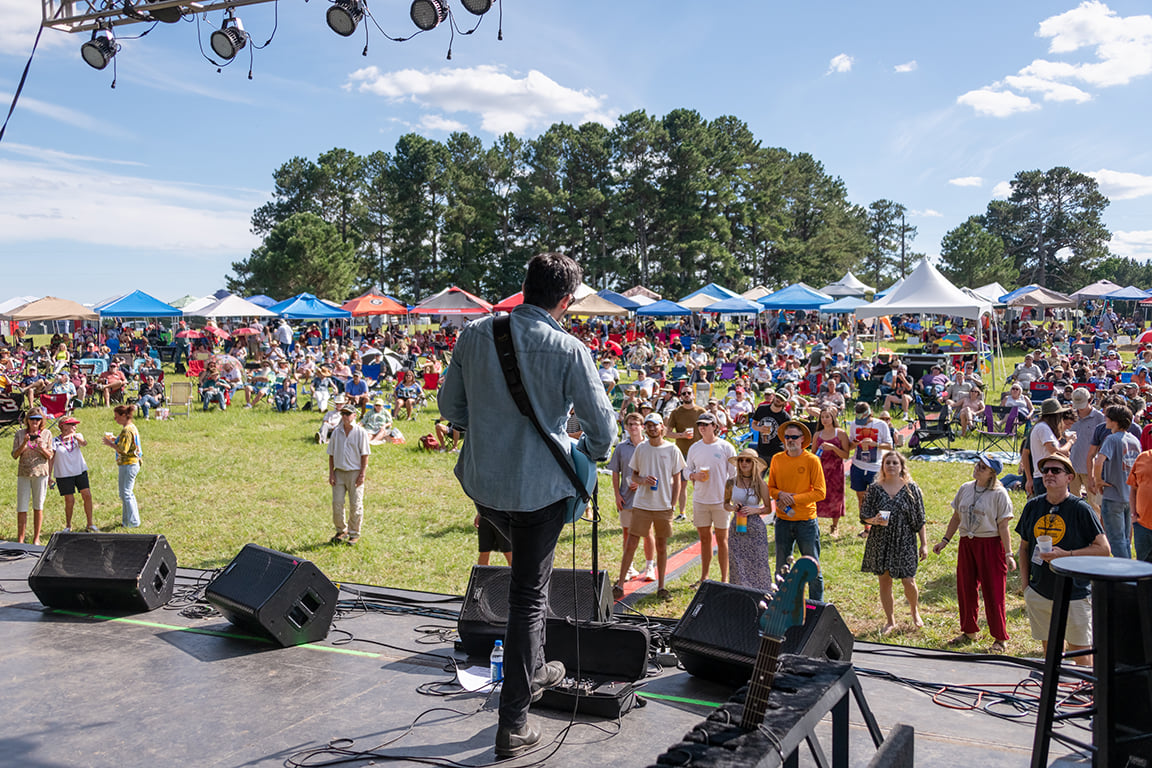 When: September 2023
Where: Thomson, Georgia
A small festival with a big personality
Born William Samuel McTell in 1901, Blind Willie lost his sight in late childhood, yet earned the status as one of the most accomplished guitarists and lyrical storytellers in Blues history. He became an accomplished musical theorist, able to both read and write music in Braille.
Blind Willie's influence continues to affect music lovers and concert goers regularly. In 1992, the Activities Council of Thomson began hosting the Blind Willie Blues Festival, now called the Blind Willie McTell Music Festival. For 27 years, the festival brings music, food and fun to Willie's birthplace in order to honor his legacy and keep the music playing.
Georgia Blues: Blind Willie McTell
---
10) Georgia Mountain Fair Festival
When: August 18-26, 2023
Where: Hiawassee, Georgia
https://georgiamountainfairgrounds.com/
"Look forward to the 72nd Annual Georgia Mountain Fair, held at the historic Georgia Mountain Fairgrounds this summer! Thousands of visitors from across the region have experienced the excitement and nostalgia that the event has to offer.
With first class music performances, arts & crafts, fun carnival rides, unique attractions and a glimpse into North Georgia's rich history and culture, the Fair provides something for every member of the family!"
Georgia Mountain Fairgrounds 4K - Hiawassee, GA (DJI Mavic Pro Footage) Stunning Aerial Views
---
11) Raccoon Creek Bluegrass Festival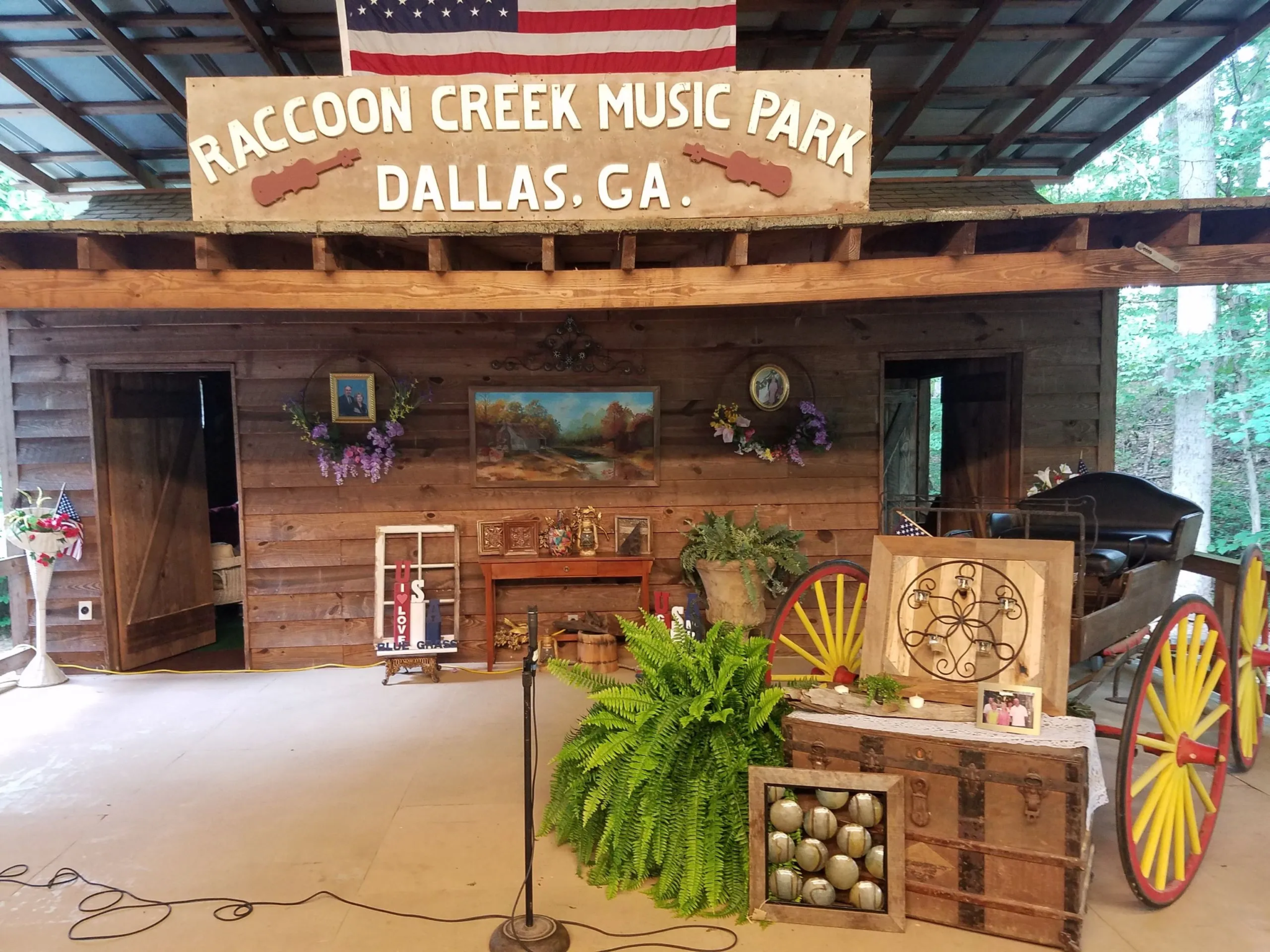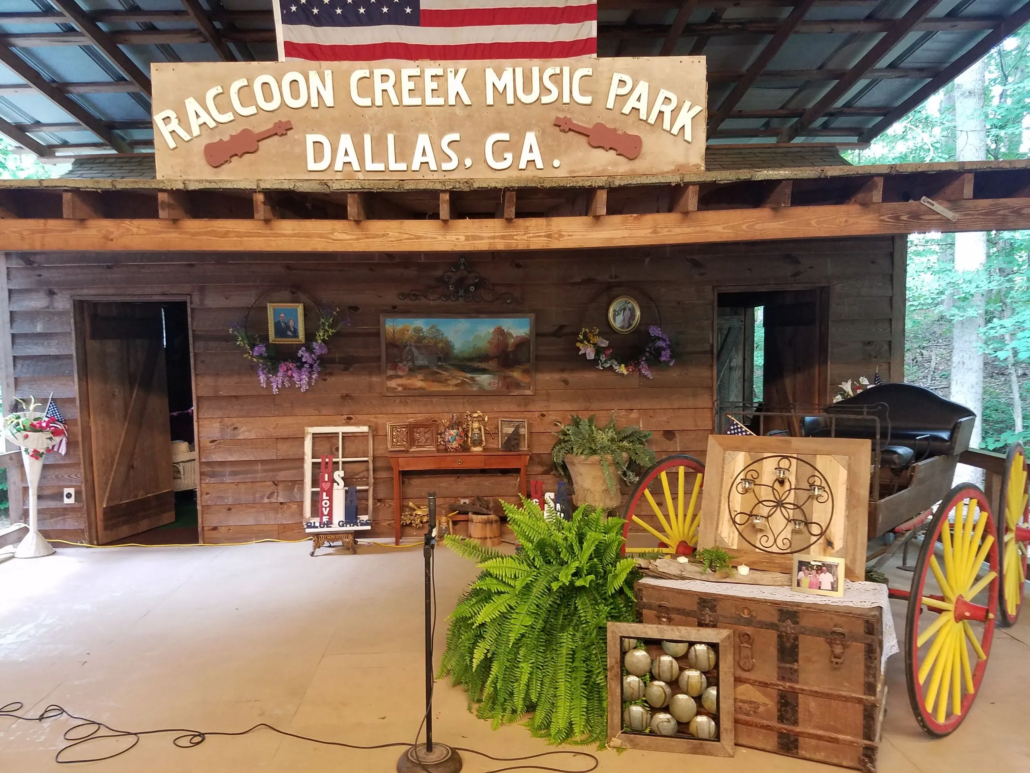 When: July 8-9, 2022
Where: Dallas, Georgia
https://raccooncreekmusic.com/
A family owned and operated establishment located in Dallas Georgia. This venue has been hosting an annual Bluegrass and BBQ Festival since 1976. Scheduled each year on the second weekend of July, music lovers will travel from all over the country to spend a fun filled weekend of music, food, camping and a lot of pickin' & grinnin'.
Raccoon Creek Bluegrass Festival
---
12) A3C Hip Hop Festival 2023
When: October 2o23
Where: GA Freight Depot, Atlanta
"Founded in 2005, A3C, over the last 16 years has been a staple institution in the hip-hop community.
We've continuously evolved with the culture and enhanced the experience to involve today's leading voices in Tech, Music, Entertainment, and Social Justice.
Our 2021 Conference will infuse deeper dives into various segments of Culture; including topics in Fashion, Gaming, Film, Tech, Entrepreneurship, and Music! A3C 2021 will be a hybrid event featuring in-person panels, workshops, keynotes, and musical performances along with virtual content that will be streamed to our global audience."
Hip-Hop's Biggest Stage (A3C Festival & Conference)
---
AM I MISSING ANY GEORGIA FESTIVALS 2023?
If you've heard of any cool festivals, events, or concerts that deserve a place on this list, be sure to reach out!
I'd love to keep my list of music festivals in Georgia as up to date as possible!
---
LOOKING FOR MORE INCREDIBLE FESTIVALS IN THE USA?
Check out some of my favorite posts below for more incredible live-music events and festivals around the world!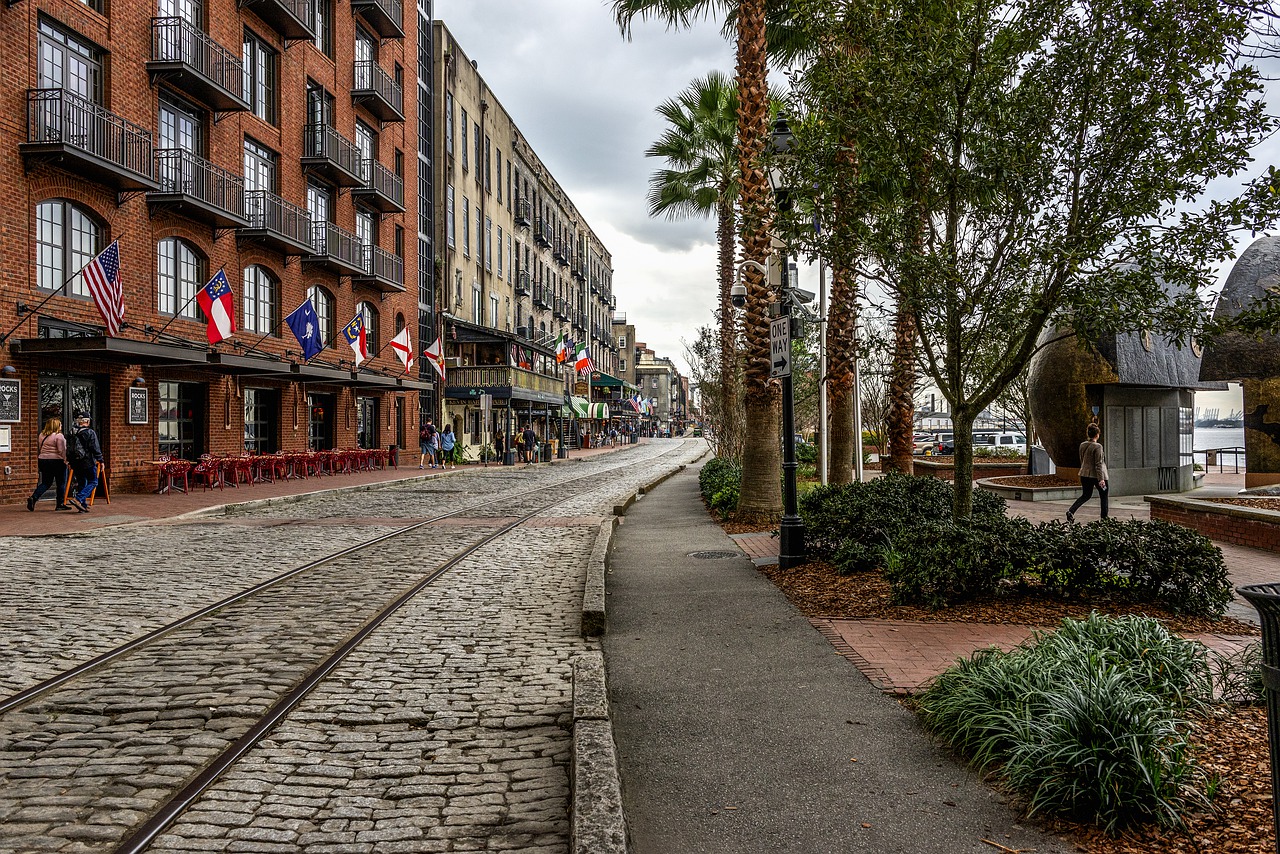 ---
Thanks for reading my guide to festivals in Georgia!
https://www.jonesaroundtheworld.com/wp-content/uploads/2022/03/Music-Midtown-Festival-Georgia.jpg
720
960
Dave
https://www.jonesaroundtheworld.com/wp-content/uploads/2017/03/logotry-1-1-300x106.png
Dave
2022-12-19 23:07:13
2022-12-25 00:25:33
12 Best Music Festivals in Georgia For Your Bucket List