Searching for the coolest music festivals in Delaware in 2023? Well, you're come to the right place, because we've put together this guide to Delaware's best upcoming festivals and events!
So whether you like rock, hip-hop, jazz, bluegrass – there is something for music lovers all around this small but mighty state.
Surrounded by beaches with beautiful sand dunes, Delaware is an amazing destination to visit if you are looking for a great weekend experience. From world-famous streets to crazy nights out with beautiful people, there are countless things to do and explore. In addition to all of this, Delaware keeps it rocking with music festivals and events all year long – so keep reading to find your perfect festival!
And be sure to read my guides on Festival Hydration Backpacks, Festival Camping Packing List, Festival Shoes, and Festival Gadgets to help you make the most of your time!
---
1) Firefly Music Festival
Where: Dover, Delaware
When: September 2024
"WE'LL BE CHERISHING THESE MOMENTS UNTIL WE REUNITE. AFTER 10 MAGICAL YEARS OF FIREFLY IN THE WOODLANDS, WE'VE DECIDED TO TAKE A YEAR OFF TO RECHARGE OUR LIGHTS."
Firefly Music Festival is not only the biggest festivals in Delaware, but also one of the most popular in the the United States! With up to seven stages, stacked line-ups, incredible food & beverage vendors, and top-notch camping – it's a weekend experience that you will love and absolutely deserves a place on your bucket list!
It's also an extremely diverse festival, and hosts artists of all music genres from rock to pop, and hip-hop, folk, and classical to bluegrass. Thousands of music lovers are invited each year to attend the festival, you will mostly find stages crowded, dancing, and rocking all the time. With over 100 performances and musical acts held over the course of the festival, this will be your ultimate musical experience.
While there is no festival happening in 2023, it's still my favorite Delaware music festival so I'm keeping it on the list!
Firefly 2022: Cherishing These Moments Until We Reunite
---
2) Rehoboth Beach Jazz Festival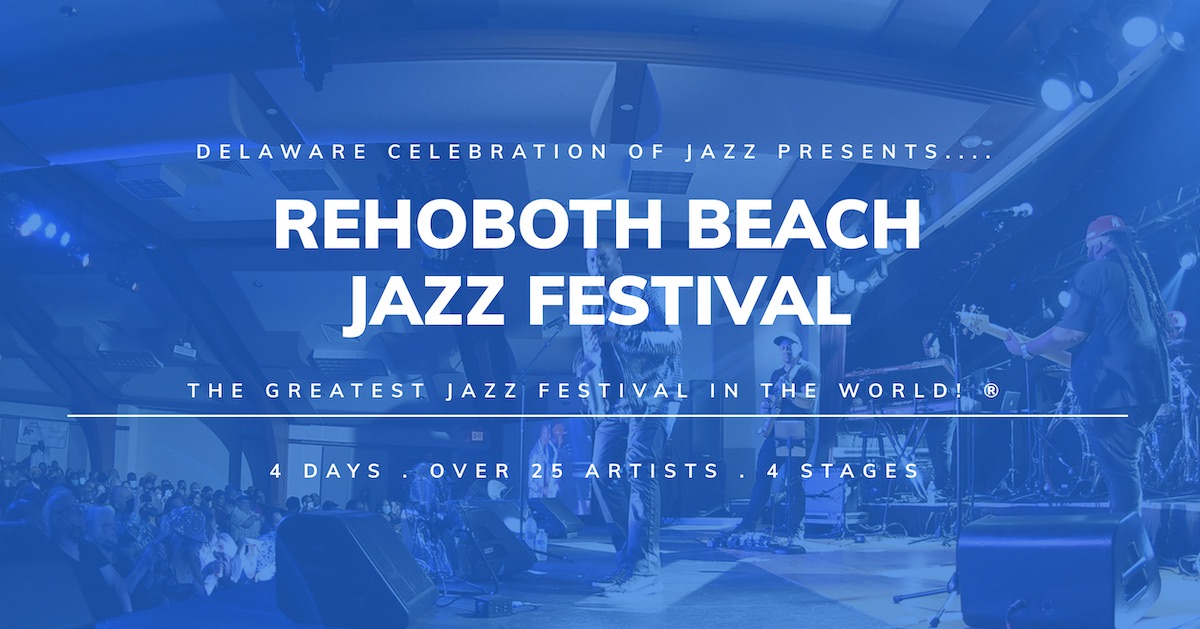 Where: Rehoboth Beach, Sussex County, Delaware
When: October 12-15, 2023
"The Rehoboth Beach Jazz Festival is THE annual, 4-day fall music event held in muliple locations in lower Sussex County, DE. Bringing great music to the area since 1990, we've had the greatest Artists of Smooth Jazz and R&B grace our stages: from Al Jarreau to Peabo Bryson to Queen Latifah, from Ramsey Lewis to Peter White to Dave Koz: from Four Play to Booker T & the MGs to Blood, Sweat & Tears.
We take pride in being part of the exciting Fall season that occurs every year here at the beach. Come for the food, come for the tax free shopping, come for the beauty of the beach in the fall air…..but most of all, come for the MUSIC!"
Rehoboth Beach Jazz Festival 2021 Day 2 | Awesome Smooth Jazz Concert! | Rehoboth Walking Tour!
---
3) Ladybug Music Festival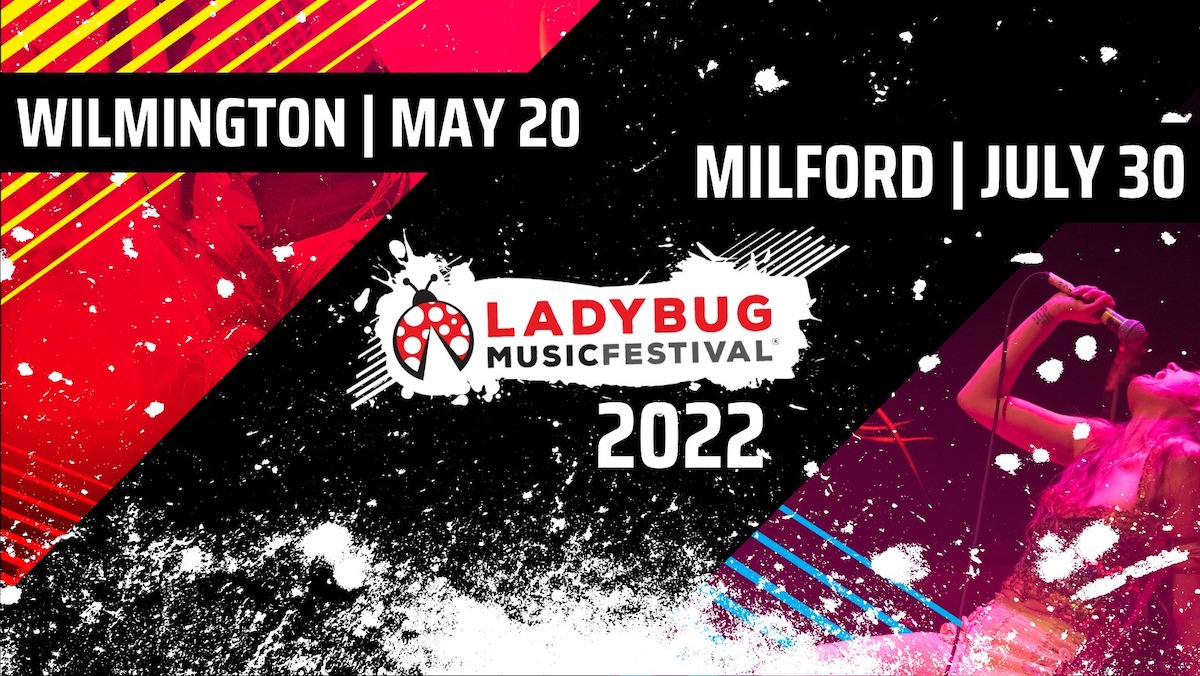 Where: Market Street, Suite 20, Wilmington, Delaware
When: July 2023
https://www.theladybugfestival.com/
EMPOWERING WOMEN IN MUSIC
"Founded in 2012, The Ladybug Festival continues to be the LARGEST celebration of Women in music in the country, with a 100% female-fronted lineup, proudly empowering and giving platforms to women in all areas of music event production.
Started in 2012 by Gayle Dillman and Jeremy Hebbel (Gable Music Ventures), the idea was to offer an alternative to the Firefly Music Festival that was focused on local independent artists, and free for the community to attend. Michael and Debbie Schwartz, owners of the popular Shops and Lofts at 2nd & LOMA, engaged Gable Music Ventures to throw a live music block party for their tenants shortly after Firefly was announced. Gable used the timing of the request to put on the first ever "Ladybug Festival", featuring an all-female lineup of artists local to the Wilmington/Philadelphia music scene.
The Ladybug Festival not only exclusively hires female or female-identifying fronted bands, but we do our best to hire as many women as we can for available positions on festival staff."
Official 2022 Milford Ladybug Music Festival Recap Video
---
4) Opera Delaware Festival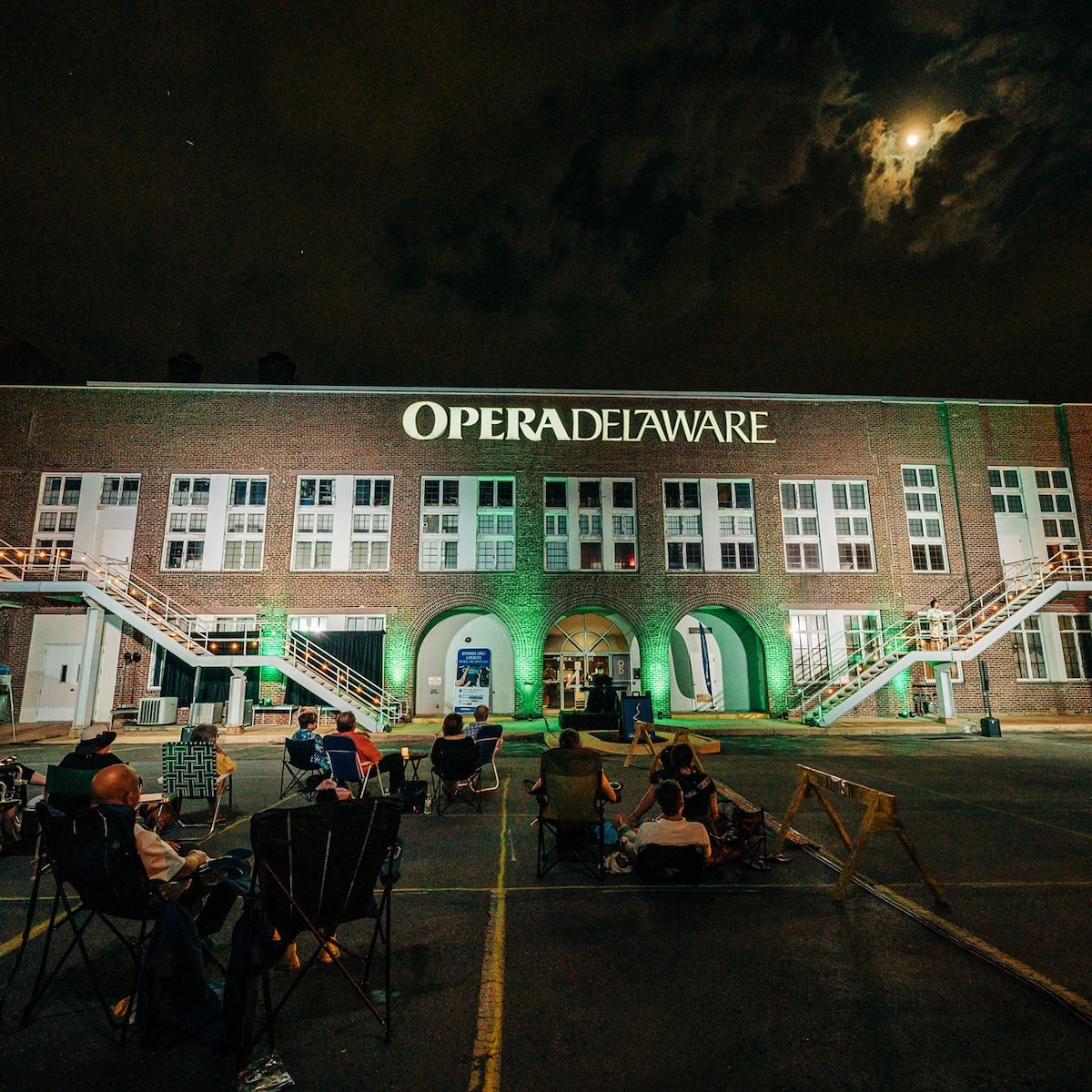 Where: S Popular Street, Wilmington, Delaware
When: April/May 2023
OperaDelaware is the nation's 11th oldest opera company in the U.S., located in Wilmington, DE. OperaDelaware is a revelation – come revel with us!
Featuring classical events and modern musical performances, the OperaDelaware festival is known for its uniqueness. During the festival, Numerous performers are ready to entertain you and make you love music and arts. The Sunday Spotlight and Opera Pop-Up are the events you're mostly going to enjoy as it features many great and talented artists.
The Opera Delaware festival is more like a classical festival and showcases mostly acts and performances. So, If you are a hardcore music lover, you may want to avoid this but if you are more into learning culture, this is one of the best to attend. The festival offers all other important services to keep your experience smooth and entertaining.
OperaDelaware 2020 Young Artists
---
5) Clifford Brown Jazz Festival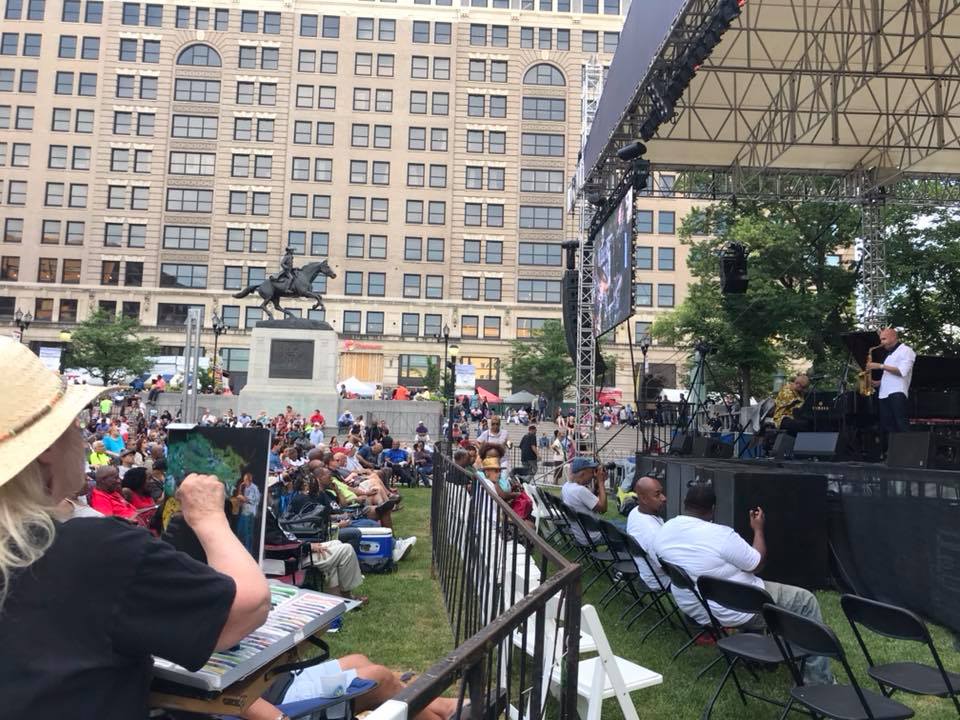 Where: Rodney Square, Wilmington, Delaware
When: June 2023
http://cliffordbrownjazzfest.org/
The Clifford Brown Jazz Festival is another world-famous music festival known for its jazz genre music. You are gonna love this event if jazz music has become an important part of your life, if not then still you are going to love the experience it offers.
The festival is held at Rodney Square each year in June and it is celebrated as a tribute to the brilliant trumpet player, great composer, dynamic entertainer, the legendary musician Clifford Brown. Along with featuring some of the finest artists in jazz music, the festival offers moments to laugh, dance, eat, drink and brings the ultimate joy of music.
Clifford Brown Jazz festival
---
6) Riverfront Blues Festival
Where: Tubman Garret, Walnut St. Wilmington, Delaware
When: August 2023
http://riverfrontbluesfestde.com/
The Riverfront Blues Festival is a three-day music festival held every year at the beginning of August in Wilmington. For three days and nights, blues musicians take over two stages inside Tubman-Garrett Riverfront Park, while vendors sell blues-appropriate food and drinks.
Past performances have featured many memorable performances from notable blues artists like Koko Taylor, Elvin Bishop, Walter Trout, Ghanaian Bluesman, and many more. Last year's event was canceled due to the Covid-19 restrictions, and the dates for upcoming events and lineups are yet to be released.
Riverfront Blues Festival
---
7) Kettle Jam Music Festival


Where: Downs Chapel Rd, Clayton, Delaware
When: June 2023
Kettle Jam — The only Jamgrass music festival of Delaware is held every year in June in Clayton, Delaware. It brings the experience of an interesting music genre to the music lovers "Jamgrass" which is a freer and more expansive version of traditional bluegrass music. This festival isn't like any other festival in Delaware, but this is a one-of-a-kind and unique festival that is loved by fans of bluegrass music.
Many truly amazing bands such as Cabinet String Band, Rumpke Mountain Boys, The Plate Scrapers, The Shelf Life String Band, The Fly Birds, The High & Wides, are invited to the stages of the Kettle Jam music festival. It also offers ADA and RV camping that makes the event experience even more magical. And a wide range of food vendors is available here as well.
KettleJam- Fun sure is fun!
---
8) Weekend At Bertha's Festival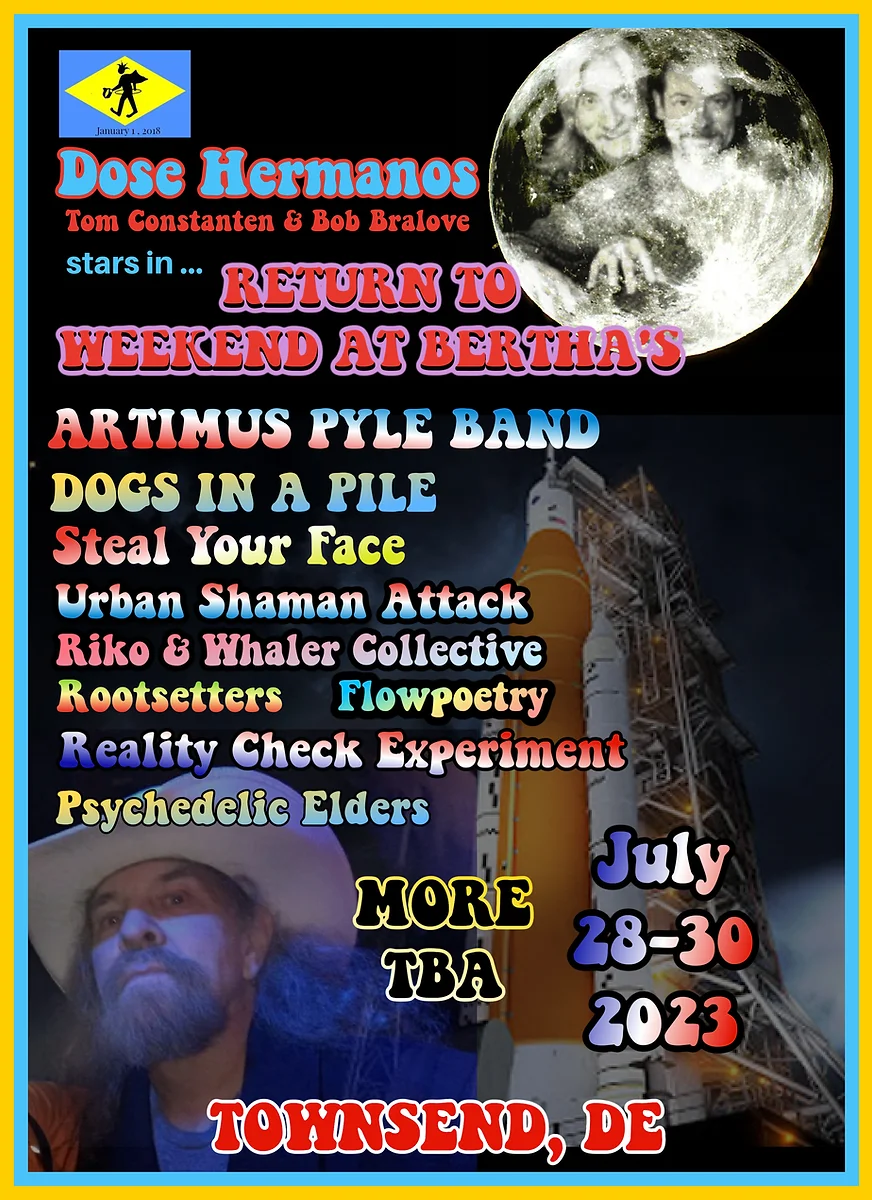 Where: Fleming Landing Rd, Townsend, Delaware
When: July 28-30, 2023
https://www.weekendatberthas.com/
The Weekend at Bertha's is generally held for three days, and it's a campout weekend experience. It's a gathering festival that celebrates counterculture and arts of a diverse variety and different types of live music. The festival is located in the beautiful Townsend – the new castle country and it offers a perfect weekend experience.

They feature a lineup of 20+ talented artists and bands who make their fans crazy during the live musical performances. Great artists like Johnny Neel, Midnight North will headline the event along with other musicians including Juggling Suns, Panama Dead, Sin City Band, and many more. It also showcases crafts and vendors from all over the United States.
Midnight North Shows Support for Weekend At Bertha's 22
---
9) Delaware Spring Fest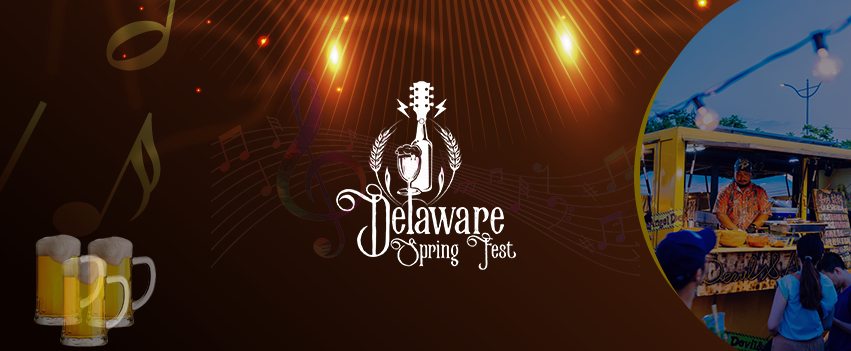 Where: Marsh Road, North Wilmington, Delaware
When: April 2023
https://www.delawarespringfest.com/
The Delaware Spring Festival is held for a day in North Wilmington to feature local bands. In other words, The Spring Fest is a contest where the battle of the local bands takes place. And in this music contest and music competition, the featured bands compete for the title of "best band" along with a $1000 cash prize, and a sweet trophy.
Sounds very interesting! Well, it's an interesting and fun experience in reality. And you will have a lot of fun attending the event where bands are bringing the best-class music and attempting to win the title. And what's more interesting is, You will be a voter here to support the band you like the most. If you are looking for a unique music festival in Delaware, you must attend this one and vote for your favorite local artist.
Delaware Band The Blues Reincarnation Project Performing at Springfest 2018
---
10) Dover Days Festival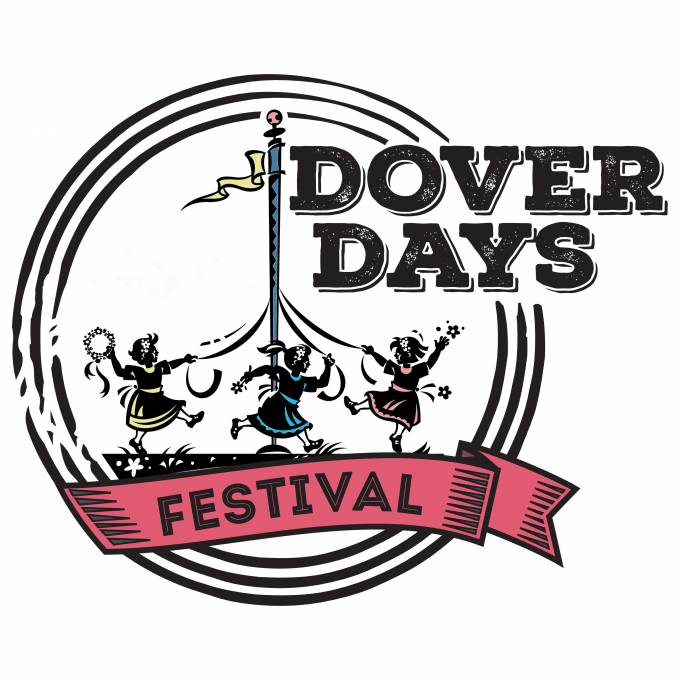 Where: Legislative Hall, Dover, Delaware
When: May 6, 2023
http://www.doverdaysfestival.com/
The last festival on the list is Dover Day Festival. It is one of Delaware's largest and longest-running free events dedicated to promoting the state's heritage, culture, and history. This isn't completely a music festival like any other musical event but live music is a fun part of this festival.
The festival highlights some of the coolest things from contemporary times such as the parade, traditional Maypole Dancing, games, 100 craft and food vendors, as well traditional and modern music. If you love exploring the culture or you love going through history with your modern lenses, this might the best festival for you to experience.
The Annual Dover Days Festival
---
AM I MISSING ANY DELAWARE FESTIVALS 2023?
If you've heard of any cool festivals, events, or concerts that deserve a place on this list, be sure to reach out!
I'd love to keep my list of music festivals in Delaware as up to date as possible!
---
LOOKING FOR MORE INCREDIBLE FESTIVALS IN THE USA?
Check out some of my favorite posts below for more incredible live-music events and festivals around the world!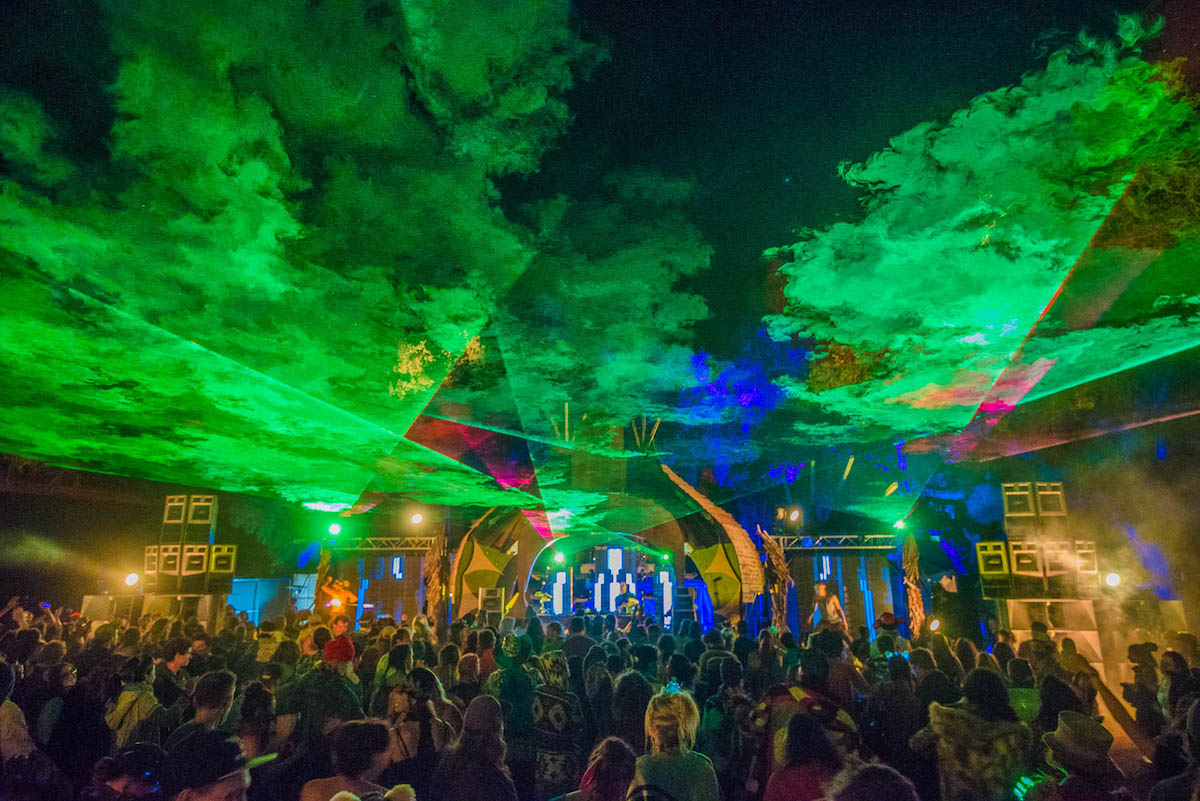 ---
Thanks so much for reading my Delaware Festivals 2023 guide!
https://www.jonesaroundtheworld.com/wp-content/uploads/2022/03/Firefly-Music-Festival-Delaware.jpg
1000
1500
Dave
https://www.jonesaroundtheworld.com/wp-content/uploads/2017/03/logotry-1-1-300x106.png
Dave
2022-12-19 22:16:21
2022-12-24 20:28:59
10 Best Music Festivals in Delaware For Your Bucket List