Looking for the best music festivals in Connecticut in 2023? Well, look no further, as we've put together this guide to 9 incredible upcoming music festivals that would be awesome experiences!
From brand new mega festivals, summer music series, and unique cultural events – this guide has showcased some truly wonderful Connecticut festivals! Keep reading to learn about all the various options!
And be sure to read my guides on Festival Hydration Backpacks, Festival Camping Packing List, Festival Shoes, and Festival Gadgets to help you make the most of your time!
---
1) Sound On Sound Music Festival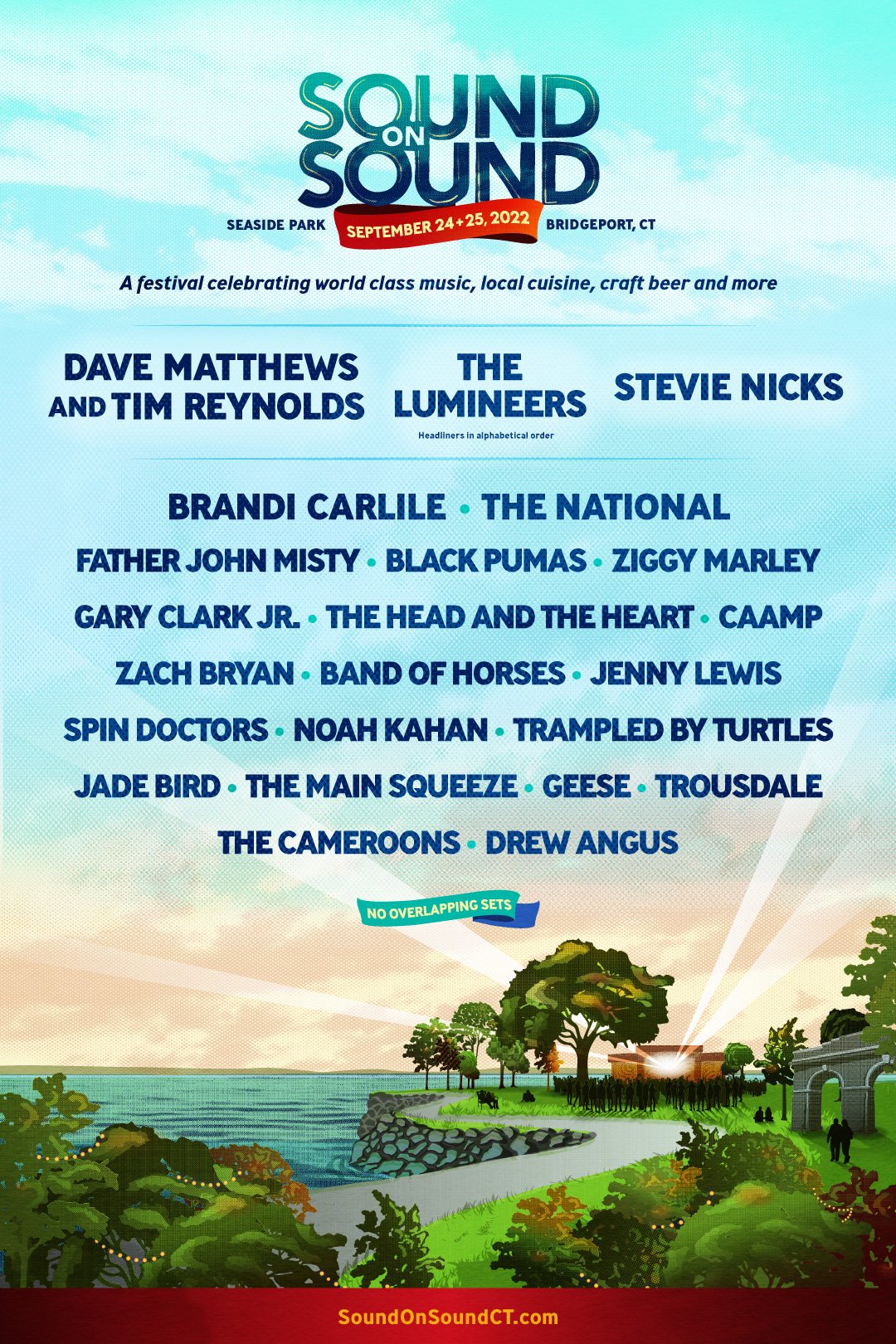 When: September 2023
Where: Seaside Park, Bridgeport, CT
Sound On Sound is a new music festival from the people behind the Governors Ball Music Festival in New York. They just had their first inaugural festival and it went off exceptionally well, and are looking to make a big return in 2023 on the bank of the Long Island Sound at the beautiful Seaside Park, Bridgeport, CT.
The festival's inaugural lineup featured performances from 22+ artists including Dave Matthews and Tim Reynolds, The Lumineers, Stevie Nicks, Brandi Carlile, The National, Father John Misty, Black Pumas, Ziggy Marley, Gary Clark Jr., The Head, and the Heart, Caamp, Zach Bryan, Band of Horses, Jenny Lewis, Spin Doctors, Noah Kahan, Trampled by Turtles, Jade Bird, The Main Squeeze, Geese, Trousdale, The Cameroons, Drew Angus, and more.
With no overlapping set times on the schedule across two stages, attendees will be able to catch every performance.
Dave Matthews & Tim Reynolds Sound on Sound Bridgeport, CT 9/25/2022 Full Show
---
2) Podunk Bluegrass Festival

When: August 10-13, 2023
Where: Goshen Fair Grounds, Connecticut
"This coming August, the Podunk Bluegrass Music Festival will celebrate its 26th year with one of its most outstanding line-ups to date.
Thursday join us for the first day of bluegrass music featuring the Telefunken Band Competition. The festival kicks into high gear on Friday and Saturday, with great bluegrass music on our Main stage concluding on Sunday starting with our Gospel show, and the best Regional acts and workshops on our Housatonic and Litchfield stages all weekend long.
There will be a series of free workshops, traditional crafts, storytelling, jam sessions, and a great variety of food available. We also will offer a children's activity area."
Podunk Bluegrass Festival 2019
---
3) Norfolk Chamber Music Festival
When: August 2023
Where: St Mary Church, South Creek
https://music.yale.edu/norfolk
https://www.facebook.com/norfolkchambermusic/
"Join us at the Music Shed on the historic Battell Stoeckel Estate for a season of spectacular chamber music featuring world-class artists and ensembles. Patrons are welcome to come early and enjoy a brookside picnic and enjoy the grounds.
A quintessential New England town, Norfolk is a weekend destination surrounded by the unspoiled beauty of northwest Connecticut's farms, lush forests and rolling hills.
While in the area, you can stay in quaint bed and breakfasts, indulge in gourmet dining, or go out for some of the best antiquing in New England. If the charming villages, country lanes and covered bridges of Litchfield County aren't enough, the Berkshire Hills are only a step away. New York City and Boston are an easy 100 miles."
Norfolk Chamber Music Festival
---
4) Powder Ridge Mountain Park Music Series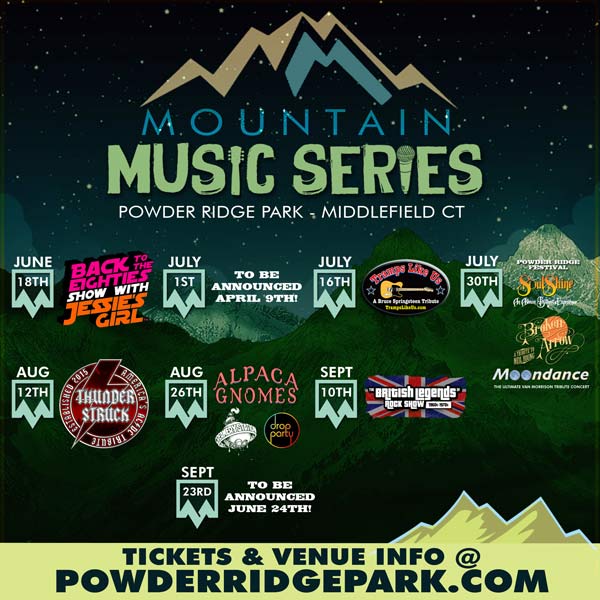 When: June – September 2023
Where: Middlefield, Connecticut
https://powderridgepark.com/summer-concert-series/
"The Mountain Music Series – Connecticut's premier family summer-long music event – returns to Powder Ridge in Middlefield bigger and better in its second year. Brought to you by Powder Ridge Mountain Park & Resort, and independent festival producer Derek Signore of The Sound Magazine.
Mountain Music Series opens its season on Saturday, June 18 and runs through Sept. 24. Features a spectacular music lineup that will satisfy all music lovers kicking off with quintessential 80s tribute band Jessies Girl on June 18.
Mountain Music Series features more than 10 music acts over seven shows this season alongside Connecticut's best artisanal craft and food vendors. Attendees will enjoy a variety of on-site food and beverage experiences, as well as sponsor activities celebrating the mountain and the music that makes Powder Ridge so unique."
July 31, 1970 NBC News - Powder Ridge Rock Festival Is Cancelled
---
5) Celebrate West Hartford
When: June 2023
Where: Town Hall Common – West Hartford, CT
https://www.facebook.com/celebratewesthartford/
https://www.westhartfordct.gov/town-departments/leisure-services/celebrate-west-hartford
"Attracting nearly 40,000 people annually, Celebrate! West Hartford (CWH) is a family-oriented two-day community fair which is held in early June on the grounds of Town Hall in West Hartford, Connecticut.
CWH encourages civic engagement and community spirit through the arts, entertainment, food, road races, as well as a business & non-profit expo. CWH upholds a long tradition of collaboration among service, recreational and charitable groups, businesses, schools, and volunteers.
Celebrate! West Hartford is free to attend and welcomes all members of the greater-Hartford region and beyond to enjoy West Hartford in a fun and festive atmosphere. The festival features an award-winning arts & crafts fair with over 160 vendors and a business and non-profit expo with 120+ exhibitors.
There are carnival rides and games for all ages and a food court offering gourmet cuisine and festival food favorites. Live musical entertainment features professional bands with regional followings and showcases the Town's school jazz bands. FUNd RUNS consisting of a certified 5K and Kids 1/2 Mile Dash are held on Sunday morning."
Celebrate! West Hartford 2019 (June 1, 2019)
---
6) Norwalk Seaport Association Oyster Festival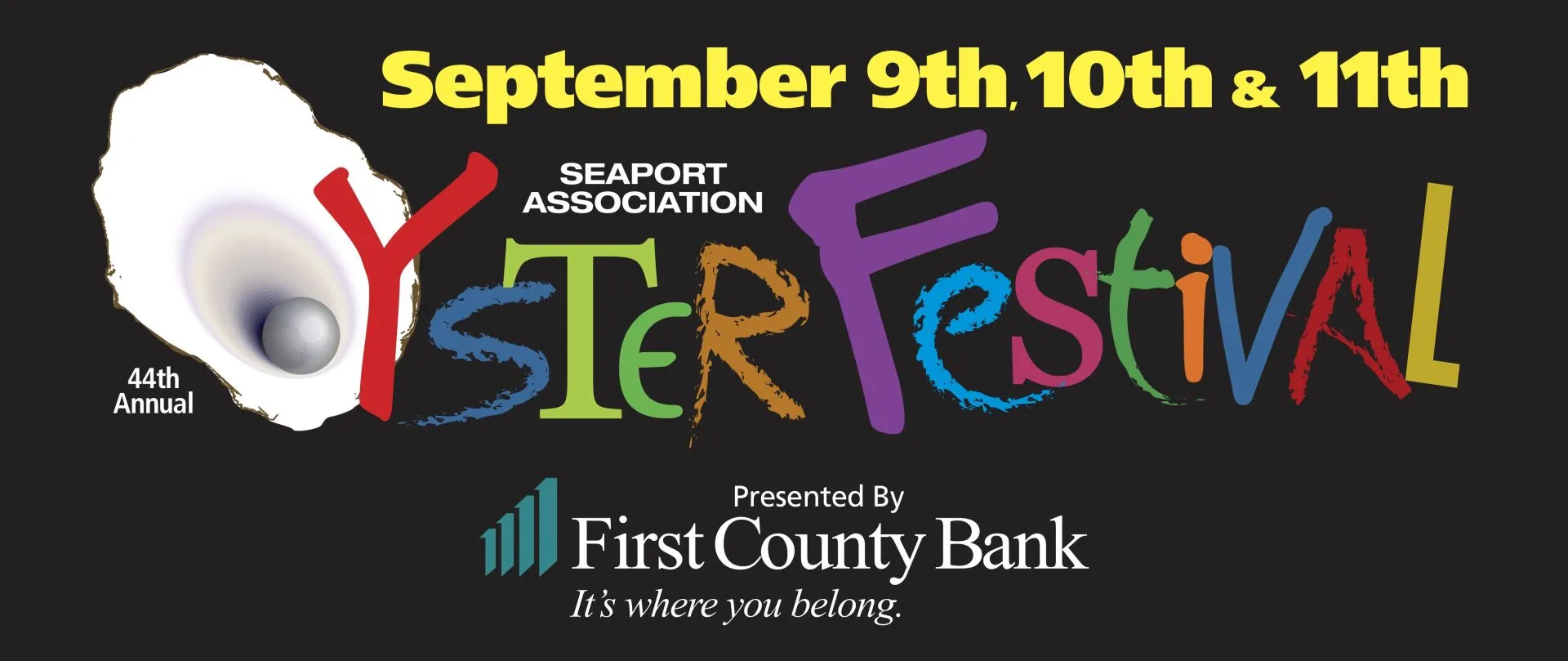 When: September 2023
Where: Veterans Memorial Park – Norwalk, CT
https://www.seaport.org/norwalk-oyster-festival
Seaside Rides and Good Time Vibes!
"Three days of fun, food, and dazzling free entertainment on multiple stages, plus a myriad of special events for families and friends, from nine to ninety marks just some of the activities planned for the 2022 Norwalk Oyster Festival hosted by the Norwalk Seaport Association at the 35-acre Veteran's Memorial Park in Norwalk."
Annual Norwalk Oyster Festival 2021
---
7) The Nice Festival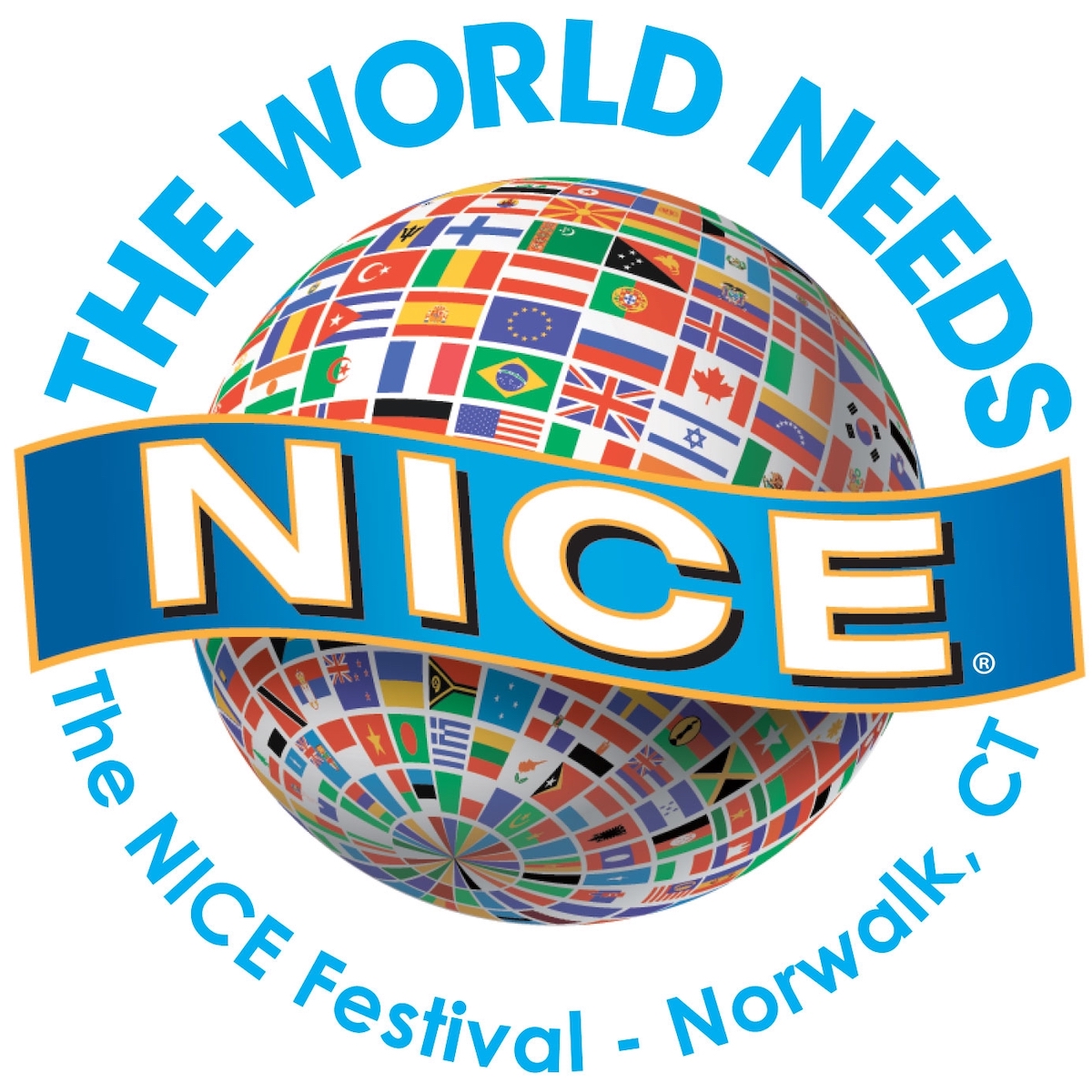 When: July 2023
Where: Oyster Shell Park – Norwalk, CT
https://www.facebook.com/norwalknice
"The NICE Festival was established to celebrate the rich global heritage and culture so evident in the music, food, art and diverse population of which we in Norwalk, Connecticut are so proud.
The NICE Festival host dancers, musicians, food and craft vendors from multiple traditions and customs. The day-long event is filled with an abundance of artistic expressions across sight, sound, and taste, and are presented through the visual arts, the performing arts, and culinary arts.
Attendees experience a wide array of international cultural performances from multiple traditions including live dancers with origins in Latin, Asian, African; live music to include Rock, Reggae, Rhythm & Blues, Jazz, Folk and music across all genres; foods and arts and crafts from around the world along with education, health, and environmental exhibits."
---
8) Seymour Pumpkin Festival
When: September 2023
Where: French Memorial Park – Seymour, CT
https://www.seymourpumpkinfestival.com/
"The Seymour Pumpkin Festival is an organization with the purpose of providing a venue for local civic organizations and non-profits to raise funds while providing a wholesome form of family entertainment. All proceeds are to benefit community organizations.
The Seymour Pumpkin Festival began in 1965, and has been running strong ever since. The Festival has become a tradition, offering one day a year for the community to gather together. There is a large variety of home-made craft vendors, food vendors, music, entertainment and kid-friendly activities.​
The Seymour Pumpkin Festival is an organization with the purpose of providing a venue for local civic organizations and non-profits. We raise funds while providing a wholesome form of family entertainment. All proceeds are to benefit community organizations."
Seymour Pumpkin Festival held Sunday
---
9) Litch Field Jazz Festival
When: July 2023
Where: Frederick Gunn School Garden
https://litchfieldjazzfest.com/
"Litchfield Jazz Festival was launched in 1996 with a line-up any well-established festival would have been proud of. Litchfield Performing Arts had for many years presented a classical series which it salted with dance and theater and jazz. The jazz performances featured, among others, Marian McPartland and Tony Bennett. People responded so well to our toe-in-the-water, we decided on a jazz cabaret series the following year. Dick Hyman, the New Black Eagle Jazz Band, Steve Kuhn (with Lewis Nash) and the late Lou Stein all performed and wowed the audience.
In 2019 we brought the Festival to The Gunnery in Washington, CT – coinciding with the conclusion of the 4 week long Litchfield Jazz Camp. The Litchfield Jazz camp is thriving at The Gunnery in Washington and continues its mission of bringing jazz education to all, not bad for a little engine that could – and did!"
Rufus Reid Trio - The Meddler - Litchfield Jazz Fest
---
10) Greater Hartford Festival of Jazz
When: July 2023
Where: Bushnell Park, Hartford, CT
GREATER HARTFORD FESTIVAL OF JAZZ RETURNS FOR 3-DAYS AND 4-NIGHTS OF FREE-OF-CHARGE JAZZ PERFORMANCES IN BUSHNELL PARK
"2023 Greater Hartford Festival of Jazz lineup includes a kickoff from Connecticut's top high school jazz bands accompanied by special guest Camille Thurman. I'd be glad to coordinate an interview with Charles Christie, Festival President, to get an inside look at this July's festival, the local high school jazz bands that are kicking off this year's program, the coordination of this iconic CT music festival, the largest and longest running free jazz contact in New England and what your viewers need to know about this year's program. We've got great b-roll from the 2022 program along with other visuals to make this a great advance look at the 2023 Festival."
Greater Hartford Festival of Jazz
---
AM I MISSING ANY CONNECTICUT FESTIVALS 2023?
If you've heard of any cool festivals, events, or concerts that deserve a place on this list, be sure to reach out!
I'd love to keep my list of music festivals in Connecticut as up to date as possible!
---
LOOKING FOR MORE INCREDIBLE FESTIVALS IN THE USA?
Check out some of my favorite posts below for more incredible live-music events and festivals around the world!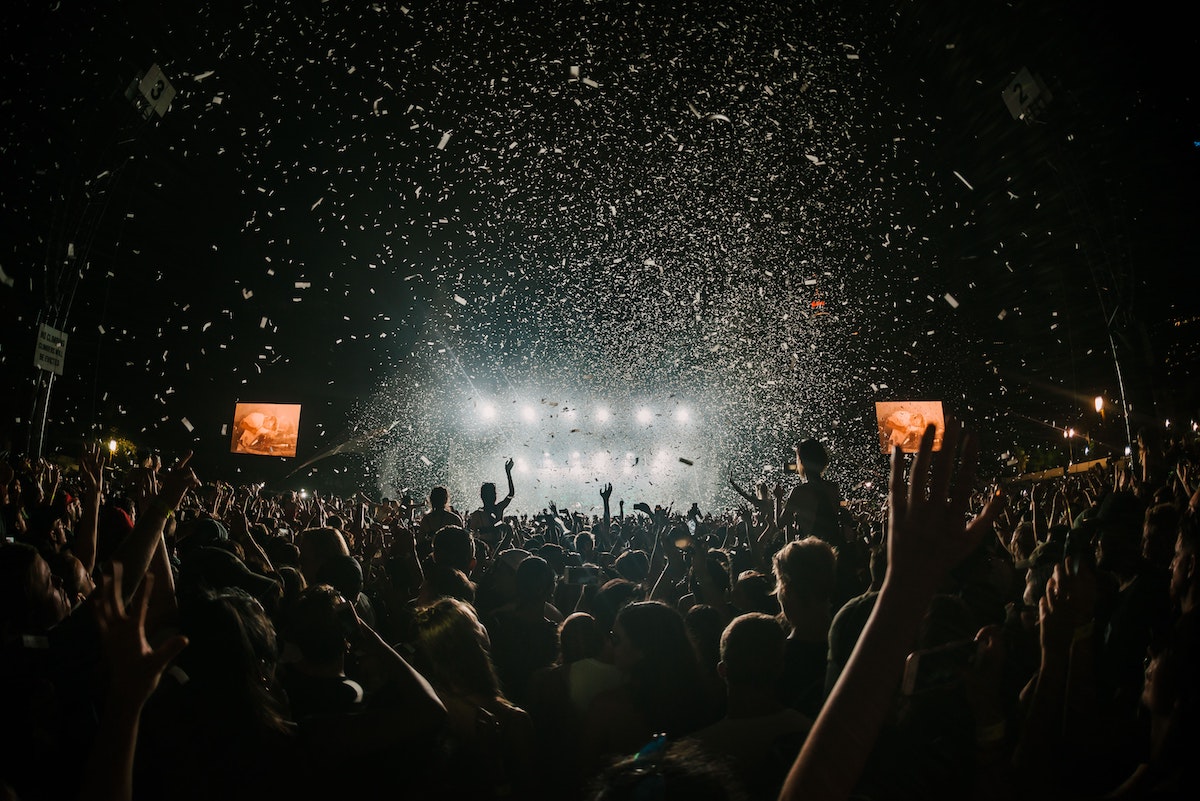 ---
Thanks so much for reading my Connecticut Festivals 2023 guide!
https://www.jonesaroundtheworld.com/wp-content/uploads/2022/03/Litch-Field-Jazz-Festival-Connecticut-.jpg
617
1000
Dave
https://www.jonesaroundtheworld.com/wp-content/uploads/2017/03/logotry-1-1-300x106.png
Dave
2022-12-19 20:58:23
2023-05-19 17:08:34
10 Best Music Festivals in Connecticut For Your Bucket List