Looking for the best Airbnb alternatives to try in 2023? Well, you've come to the right place! I've compiled the ultimate list of the best vacation rental websites like Airbnb, and I have no doubt you'll be able to find exactly what you're looking for your upcoming getaway!
The truth is, that Airbnb has slowly become the first choice for many travelers, myself included! Aside from an extensive, worldwide inventory ranging from adequately affordable to incredibly luxurious, it has a super user-friendly website that makes finding and booking accommodation a breeze.
The downside to Airbnb though is that it's no longer a frequent traveler's well-kept secret, and sometimes demand for accommodation exceeds supply! So unless you book well in advance you may come up short for options, or end up paying the price (literally)
Airbnb also can charge expensive fees, and some may argue about the ethical issues surrounding the company, as they've definitely received some really negative PR since their big global expansion.
So if, like me, you want to keep your options open and you find yourself looking for some Airbnb alternatives, here's a list of the sites similar to Airbnb to book your next home away from home, or couch to crash on.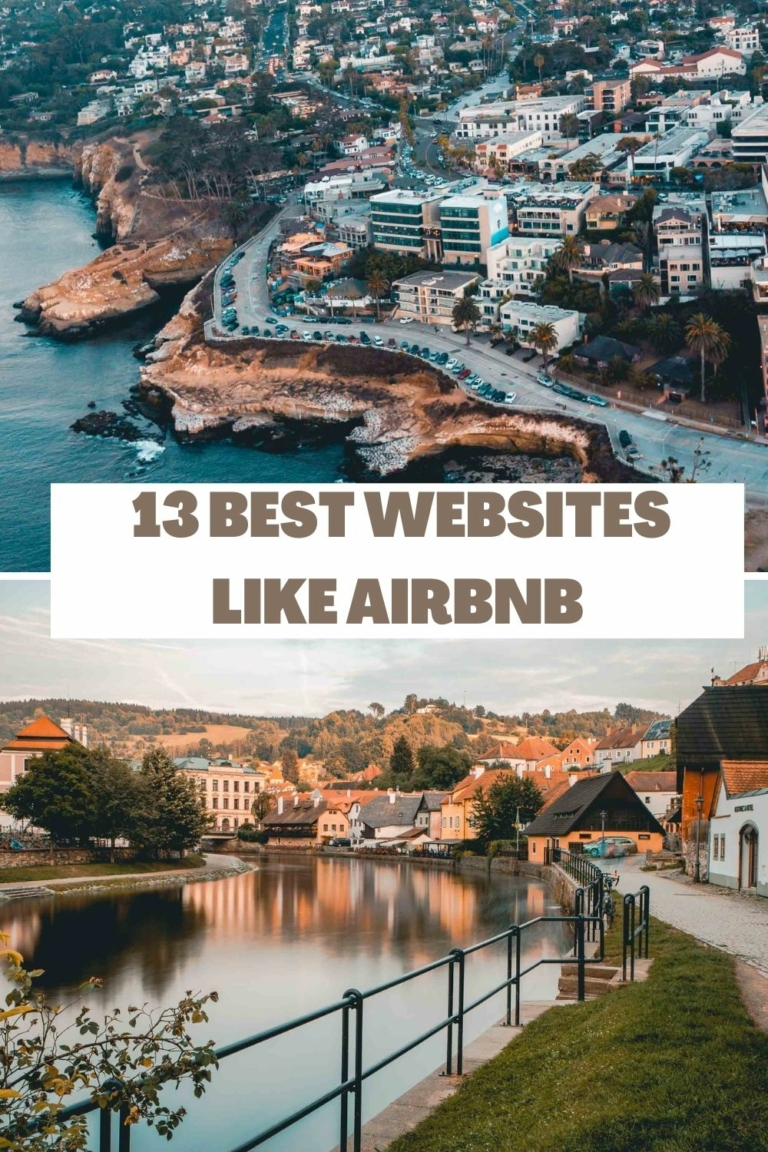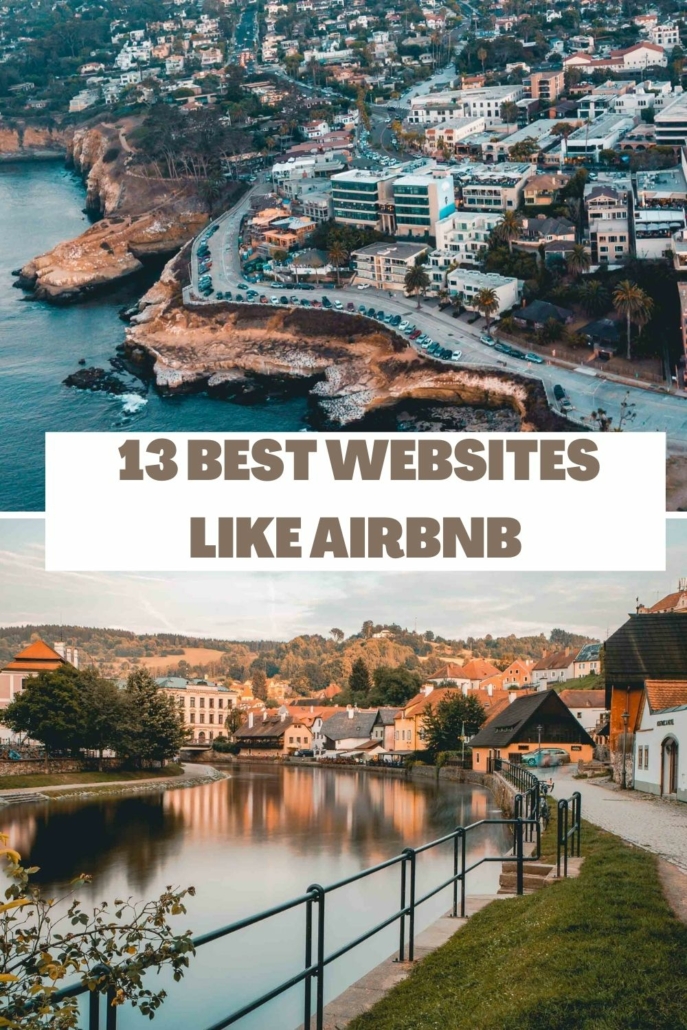 ---
VRBO (Vacation Rentals By Owner) lets you book anything from a condo, forest cabin, countryside cottage, and so much more – and is arguably the biggest competitor to Airbnb in 2021.
Currently boasting over 2-million listings around the world, VRBO has an impressive selection of unique stays, pet-friendly accommodations, and stunning vacation rentals for family getaways.
Where this Airbnb alternative limits itself is that it does NOT offer any private rooms in houses, so it's not ideal for budget travelers looking to book a room in someone's home (which is something Airbnb has done very well at).
Lots of hosts decide to list their property on multiple sites like Airbnb – especially on VRBO. So before you book an Airbnb, I'd recommend searching on VRBO as well, because oftentimes it can offer much more affordable rates!
Check out their traveler favorites and trending destinations for ideas and inspiration on where to stay.

---
Out of all of the relatively newer sites like Airbnb on the list, I've got to say that Plumguide is probably my favorite! They've got such a gorgeous and easy-to-use website that really impresses users, but the real highlight is the properties available.
There is a pretty strict criteria for being approved for a Plumguide property, so you know when you book a stay here you're in good hands.
With top-rated places to stay and excellent customer service, I'd recommend trying out Plumguide for your next vacation stay! While their current selection is limited to the United States and popular cities around Europe though.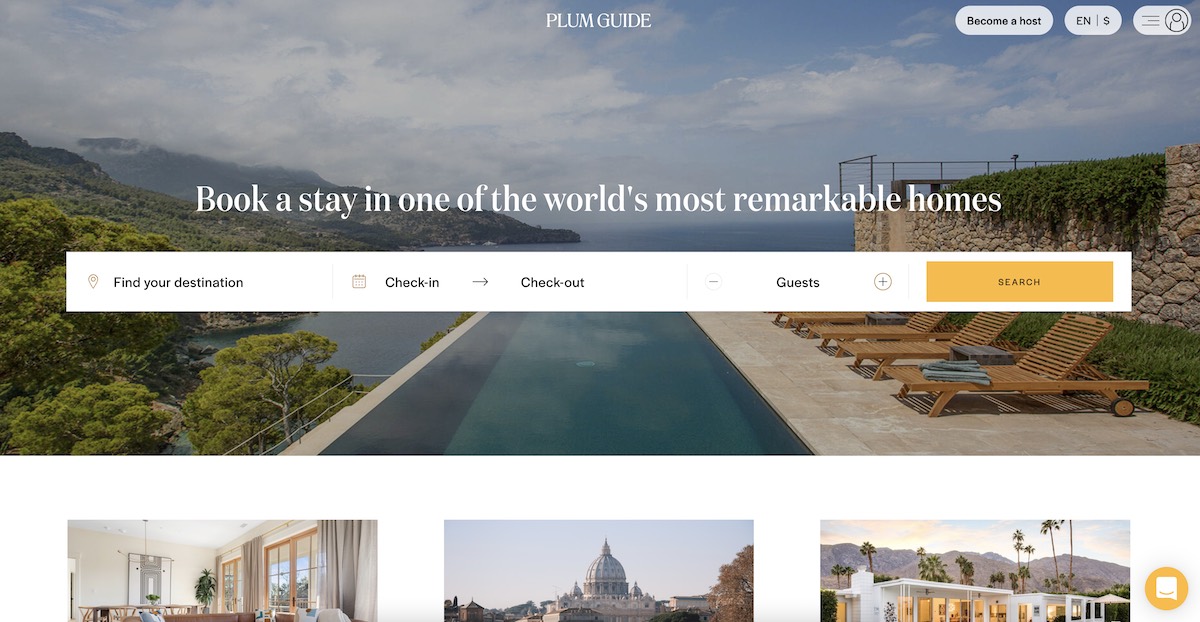 ---
Integrated into TripAdvisor Rentals, FlipKey comes backed with TripAdvisor traveler reviews, so that you can shop smarter, not harder. I use TripAdvisor often for planning trips, and the interface is very similar. Unlike Airbnb, this site also doesn't have a shared-room option, and includes only entire vacation rentals.
Wherever you find yourself in the world, you can search for great accommodation options, and once your spot is secured, you can use the power of TripAdvisor to explore anything – from nearby restaurant recommendations to tried and tested attractions.
Flipkey currently offers around 830,000 properties in 190 countries worldwide, making it a top-notch Airbnb alternative from a trusted-travel company.

---
With HomeAway, choose from a curated selection of vacation homes worldwide, that cost half the price of a hotel, but with twice the space. Considered one of the main Airbnb competitors, it's also possibly one of the largest of its type across the globe.
The average HomeAway traveler is aged 35-50, so this one may be best suited to those looking for a quiet space that feels like home, rather than a twenty-something looking for a bit of a vibe.
Just browsing? If you aren't ready to commit, but want to know what's out there, start a Trip Board. Save the best options to look at later, and invite fellow travelers to vote and comment on them. It's kind of like a Pinterest board, but you get to experience the places you pin!
The lowdown on HomeAway: More than 2 million homes in more than 190 countries around the world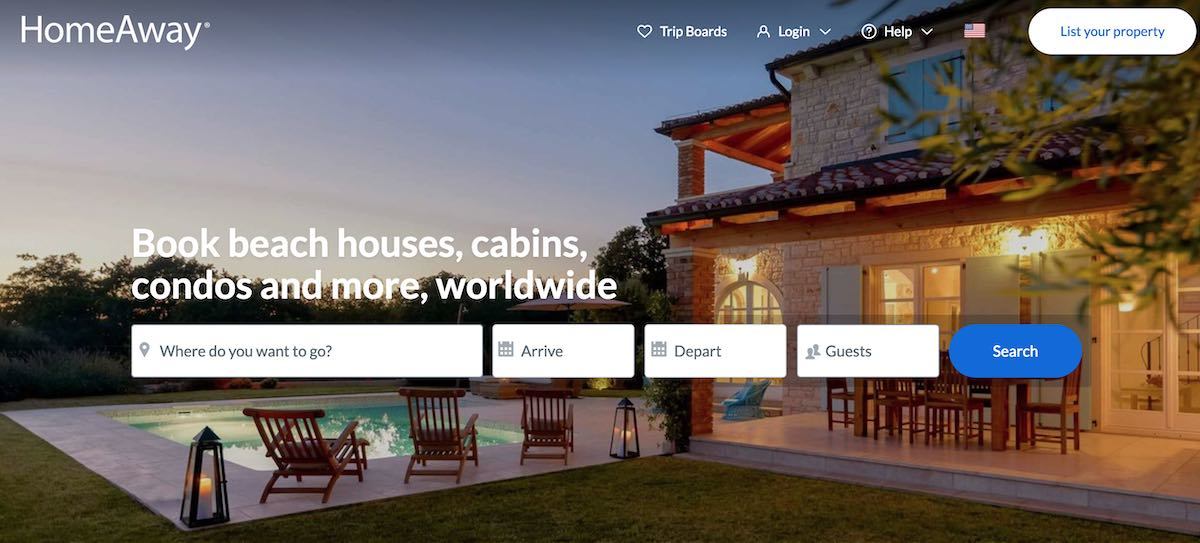 ---
When it comes to booking hotels for my travels, Booking.com is already my go-to website, and recently they've began to focus a lot more on offering different vacation rentals and apartments around the world!
I've personally used the Booking.com Apartments service before, and it's the same type of customer experience you receive than when you book a hotel – making it one of my favorite websites like Airbnb for booking travel accommodation.
While I do think the user-experience/ interface for Booking.com apartments could use a tune-up, it's a trusted site that has your back in case anything goes wrong. Plus, Booking.com is a one-stop shop, where you can book a complete trip from a flight and car hire, to taxis, restaurants and a vacation rental.
"Booking.com is available in 43 languages and offers more than 28 million total reported accommodation listings, including over 6.2 million listings alone of homes, apartments and other unique places to stay."

---
Basically, Turnkey is the middle-man between a host and their guests, and allows for direct bookings on properties in the US. The company manages and advertises vacation rentals on rental sites like HomeAway, Booking.com, Airbnb, and VRBO.
As a full-service property management company, and unlike Airbnb, it screens potential guests. It also gives guests 24-hour support, but without needing to contact the property owner, like you would with Airbnb. Cleanliness and quality are super important to Turnkey, so there won't be any nasty surprises.
Something to consider, the property managers stipulate in the rental agreement that guests must be 'over the age of 25 for homes with 3 or more bedrooms and over 21 for homes with less than 3 bedrooms.'
If you're looking for a site like Airbnb without the stress of dealing with hosts, then Turnkey is an excellent option for U.S Travelers.
The lowdown on Turnkey: 3,700 homes under management in 55 locations around the United States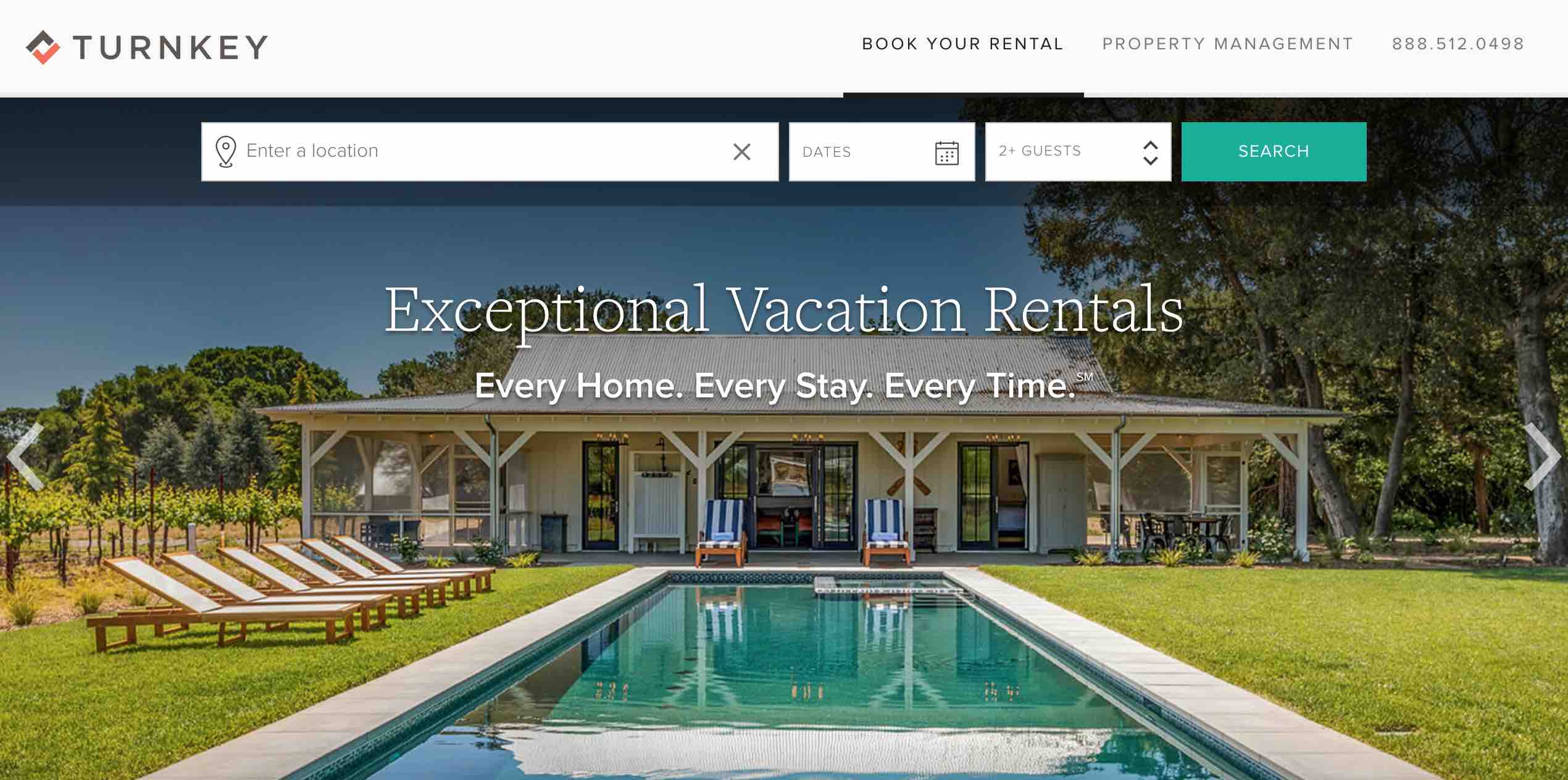 ---
A top search engine for browsing vacation rentals, Wimdu positions itself as one of the best places to search for affordable city apartments online, at great (budget-friendly) prices.
Regarded as Europe's biggest vacation rental search engine for city and holiday apartments, it mostly attracts travelers and hosts around Europe, while Airbnb has the lion's share of America.

As with Airbnb, Wimdu processes payment between a host and guest, and will only release payment for bookings to the host within 24 hours of guests checking in, which is great for peace of mind when you're on the go.
The lowdown on Wimdu: More than 350,000 vacation rentals across the globe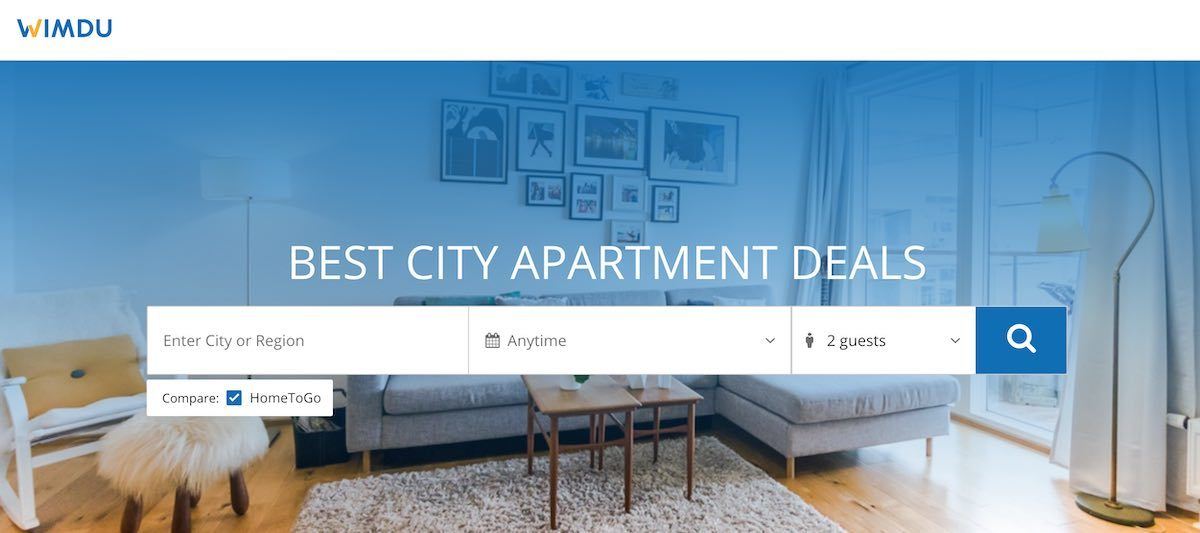 ---
8) Homestay
Depending on what you are looking for from the experience, Homestay is a great option for really getting an authentic taste of living like a local in your vacation destination. With Homestay, you are literally living with your host family, in their home.
As with Airbnb, you can book nightly, weekly or even monthly stays, as you're probably renting a spare room in the host's home. This is a great option for solo traveling, since you get to enjoy quality homes in great locations and with great company!
Although there are fewer properties to choose from than Airbnb, HomeStay definitely allows you a unique experience, getting to know your hosts over breakfast (which is included) and getting the inside scoop on where to go and what to do in their part of town.
The lowdown on Homestay: More than 55,000 rooms in over 160 countries globally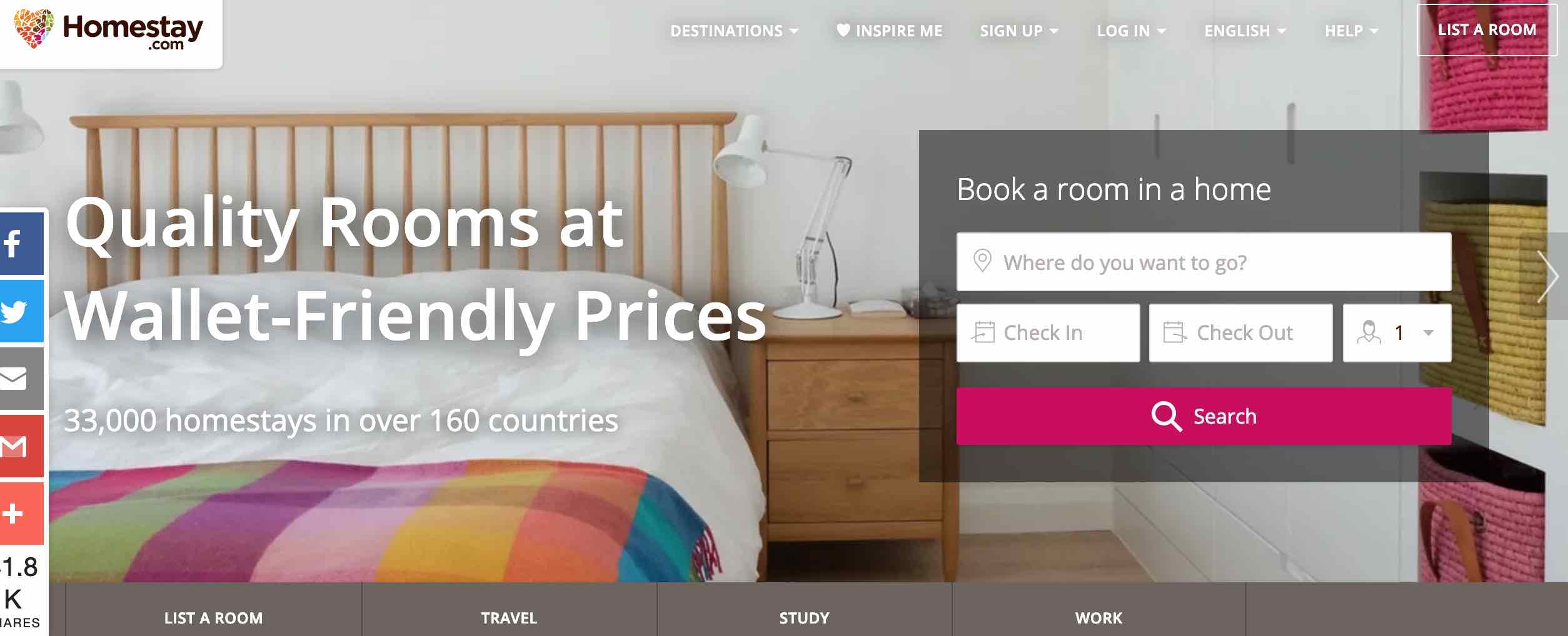 ---
I'm always on the lookout for epic apartments, and OneFineStay offers just that. Every property listed is visited in person and vetted by the company, to check that their super high standards are met.
As you can imagine, this is perfect for the discerning traveler (aka those without tight budget restraints) and comes highly rated on both TripAdvisor and FlipKey. Rentals in top destinations like London, Paris and New York sit alongside Turks and Caicos, with prices ranging between $100 to $3000+
You won't be able to book a room as you do with Airbnb, as rentals are for whole properties only, but you will definitely have an amazing stay.
The lowdown on OneFineStay: Over 2,500 homes in top international locations around the world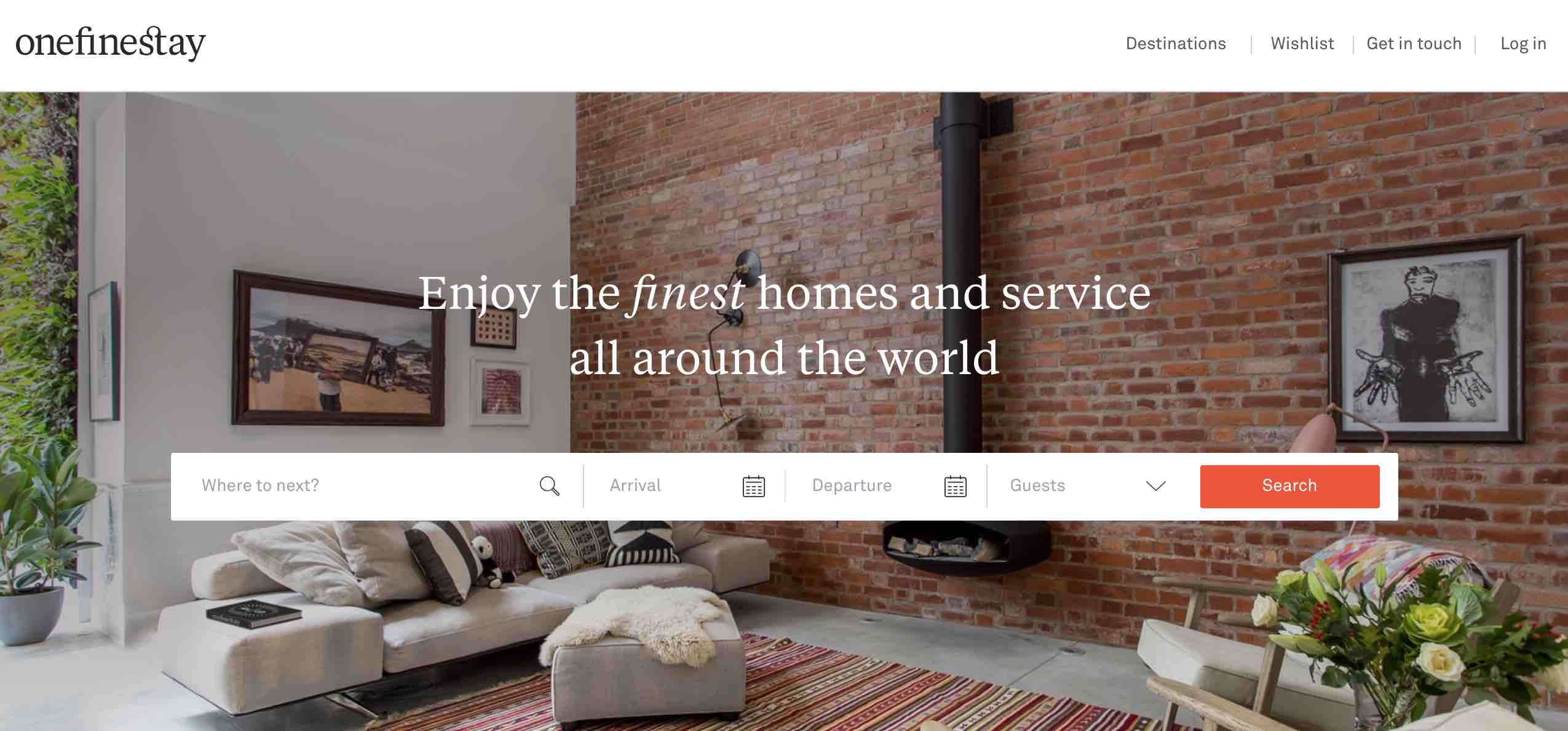 ---
Not altogether different from Airbnb, 9flats gives you the opportunity to book anything from entire vacation rentals, homestays, and hotels to hostels and more on a short-term basis. While Airbnb is US-based, 9flats is a top European competitor.
The company essentially collects properties from multiple sites. When choosing a rental, you'll be redirected to the booking site of the partner that the property is listed on, including sites like HomeAway and Booking.com.
The lowdown on 9flats: 6 Million homes to choose from worldwide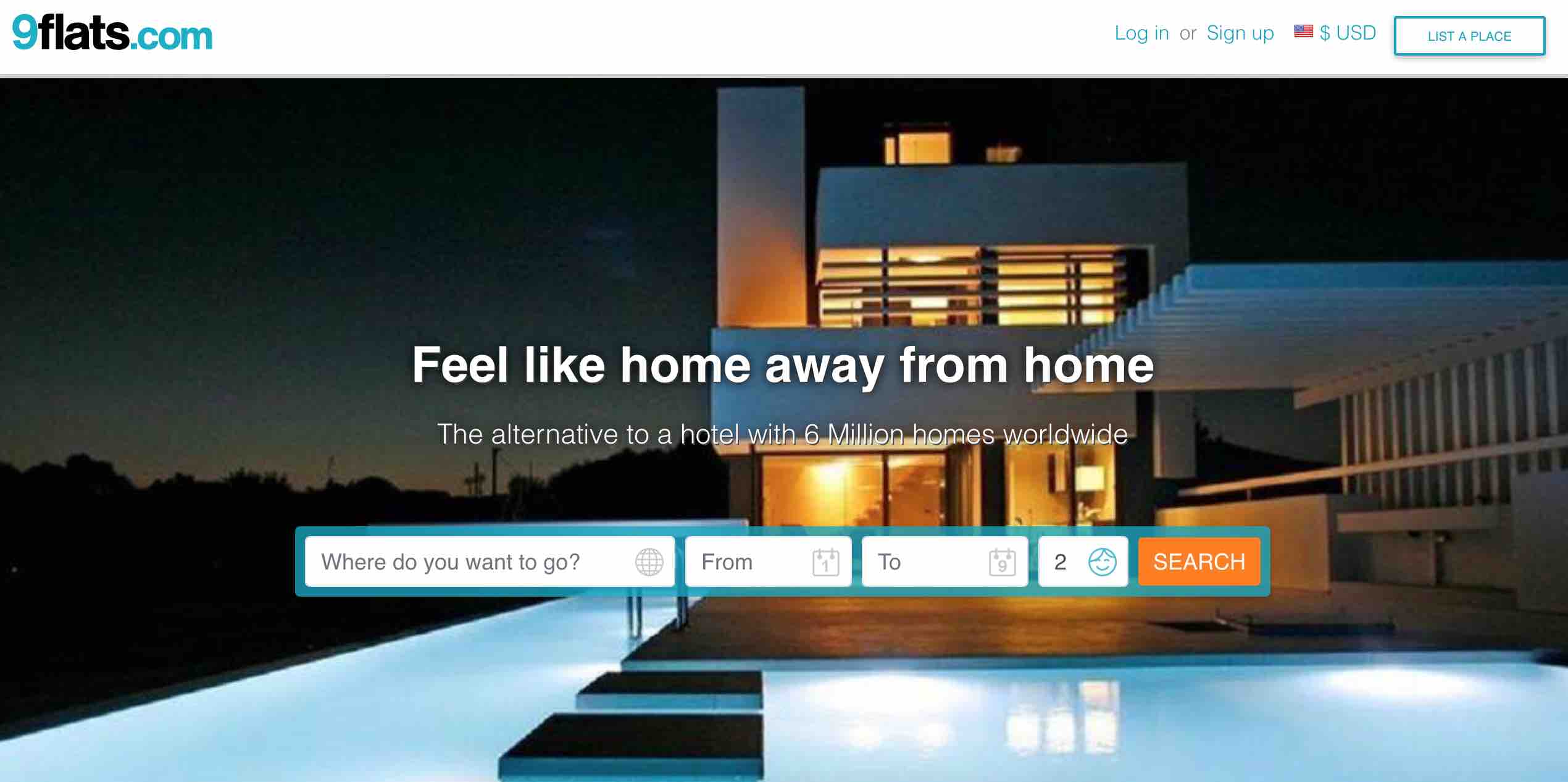 ---
As with Airbnb, Onlyapartments has a wide range of global rentals to choose from for short to medium term stays. Booking is immediate, and you don't have to wait for a response from the owner to confirm.
As with sites like Booking.com, the Barcelona-based company offers free cancellation so you can book now and pay later, unlike with Airbnb where you'll need to pay close attention to the host's cancellation policy to avoid penalties on flexible travel plans.
The lowdown on Onlyapartments: Over 150,000 accommodations in 120 countries around the globe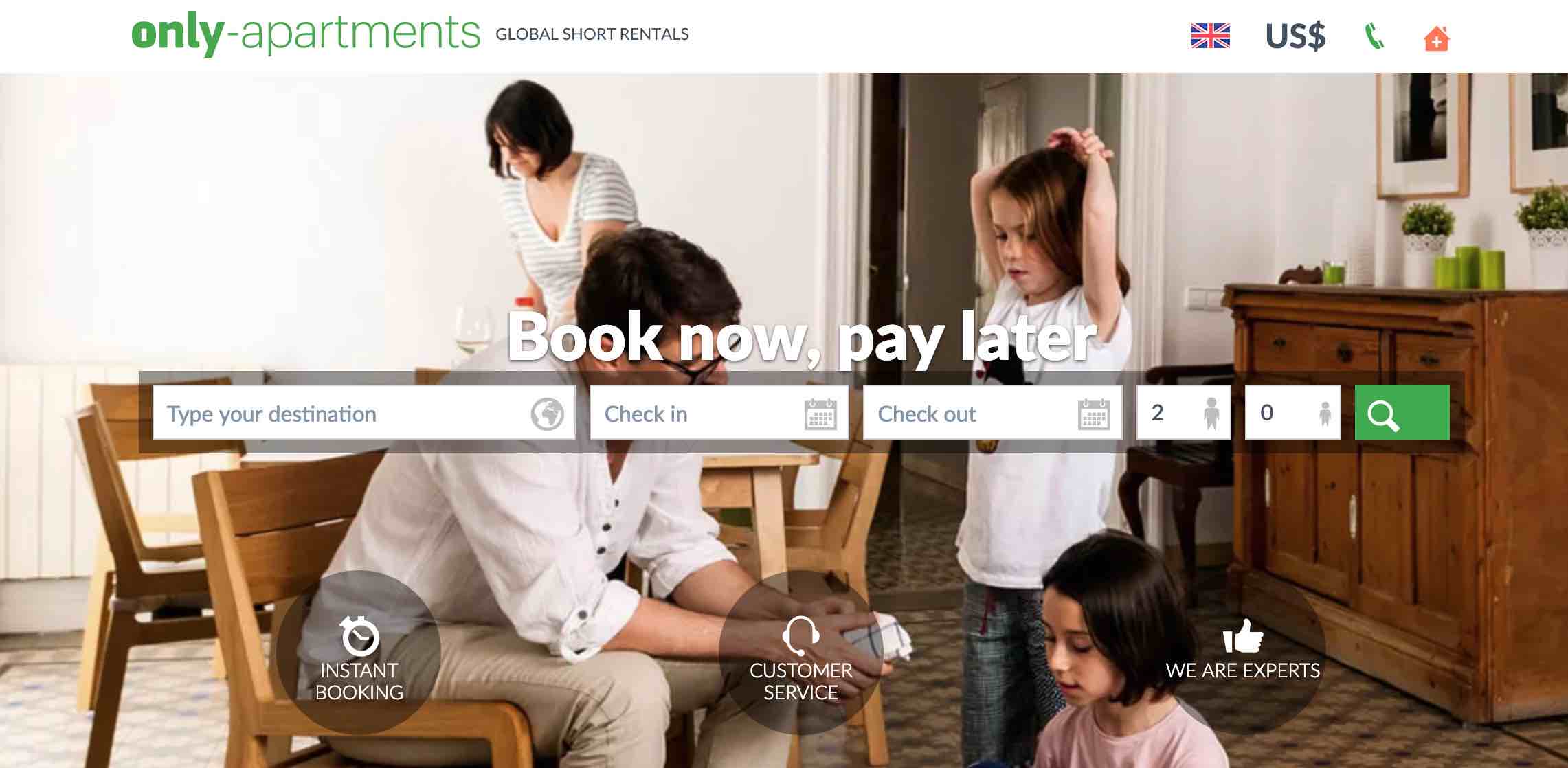 ---
A short-term rental service for gay men, by gay men, Misterb&b is the answer to finding safe, comfortable and affordable travel options for the LGBTQ community. Just like Airbnb, you can book anything from a private room to an apartment or home in top gay travel destinations.
Born from a need to find house rental sites like Airbnb, specifically for the global gay community, and the entire LGBTQ community at large, misterb&b has listings in some of the top destinations worldwide.
Also worth a mention, Misterb&b is a super niche (and all-around awesome) Airbnb alternatives accommodation booking platform.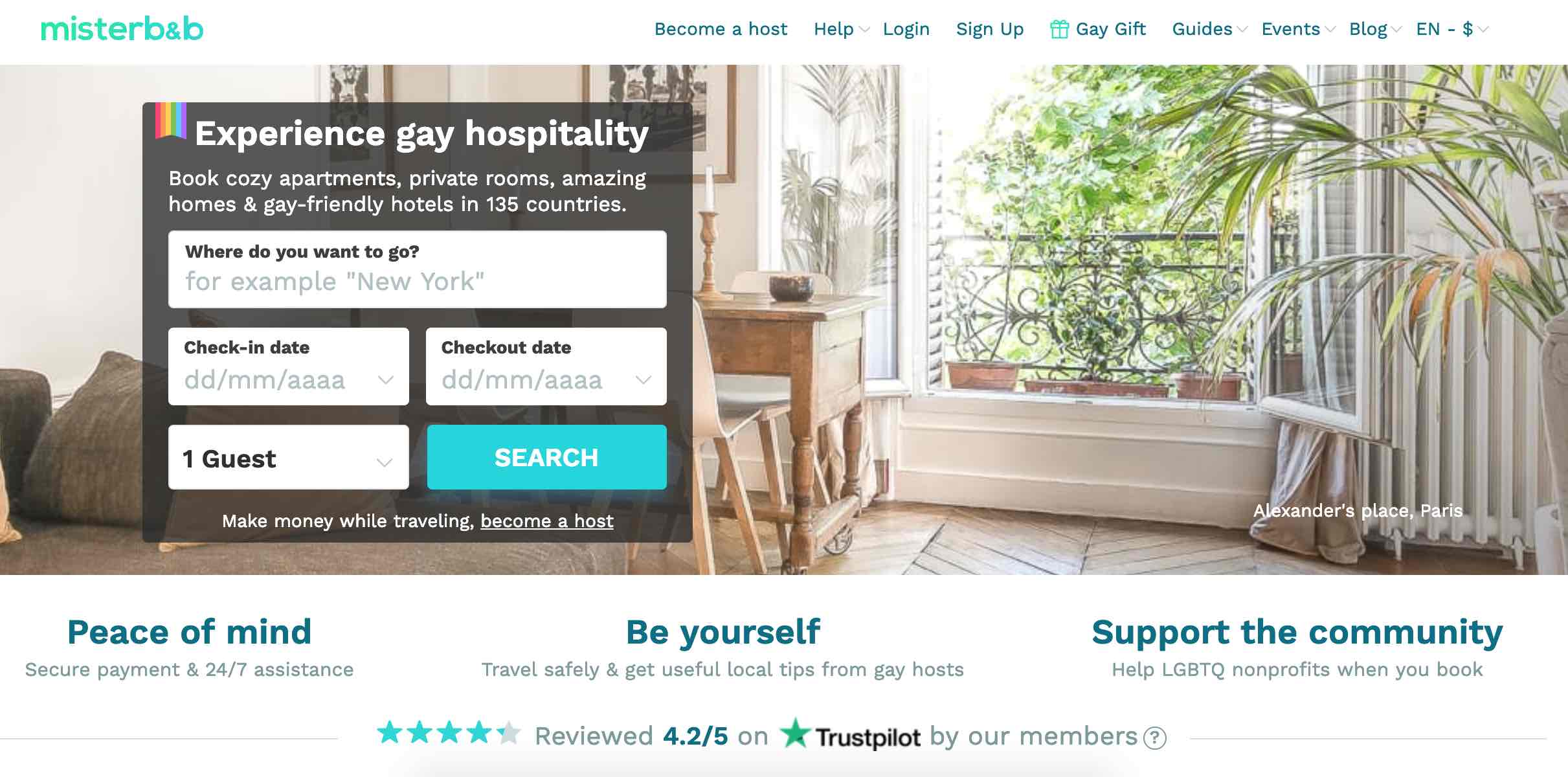 ---
The original, and possibly best way to get a totally authentic experience, Couchsurfing is still a thing. The best part? It's totally free, and the only expectation from hosts is that one day you might return the favor in your hometown or country.
Even more than simply being a pay-it-forward way to travel, or a traveler's go-to option for a free place to crash, the general consensus seems to be that the site has morphed into a sort of social-networking platform with travelers using it to arrange meet-ups.
So even if you aren't brave enough to call someone else's couch home, check out the events and meetups for Couchsurfing community members. You'll probably even find events in the city you're traveling in, so you can meet up with other like-minded travelers.
The lowdown on Couchsurfing: Join 400,000 hosts and 4 million surfers from around the world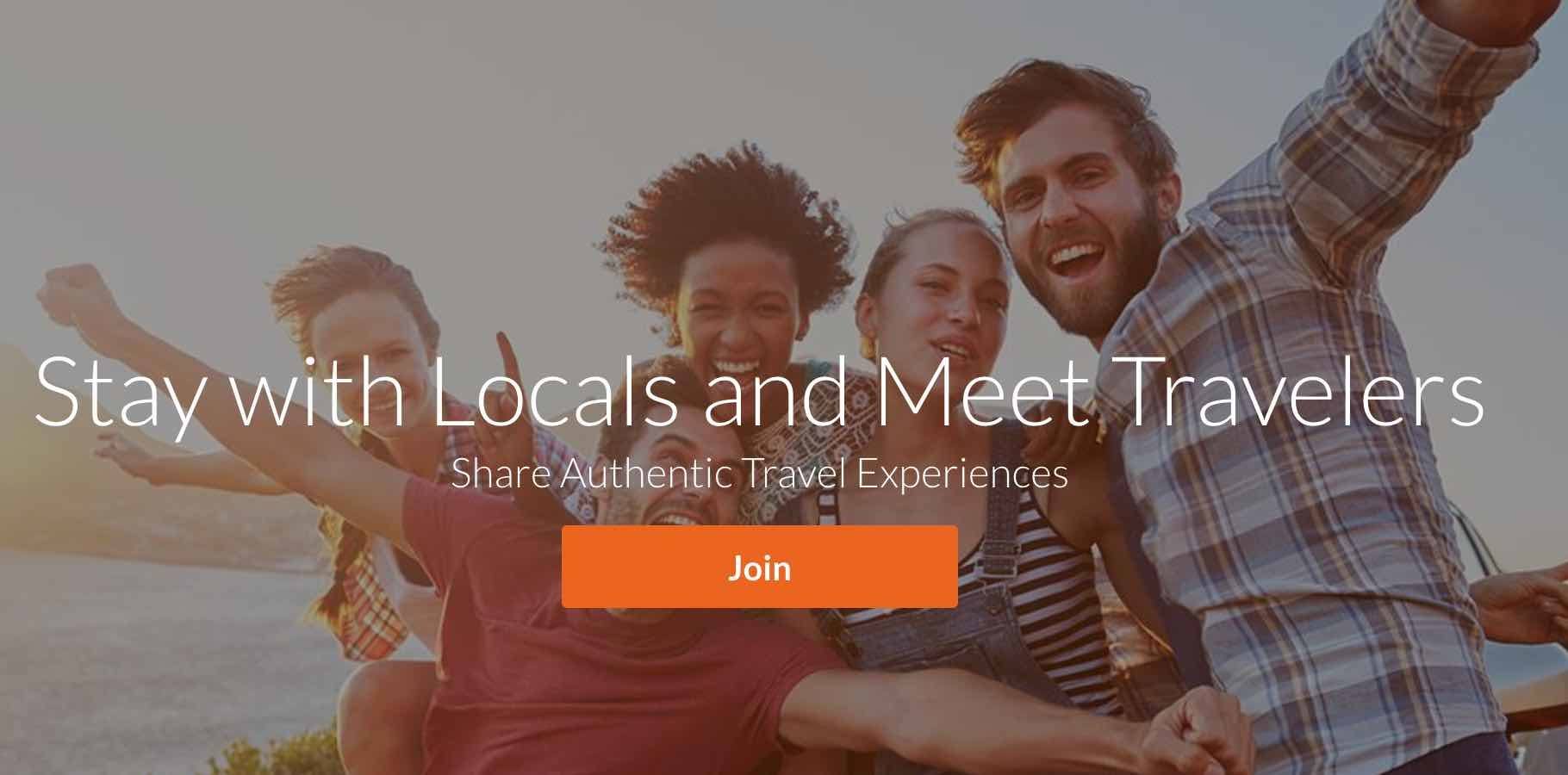 ---
I think this would be a great option for slow-travel, as you get the chance to stay for a while in some interesting places, and in the company with a few furry friends. Basically, hosts exchange free accommodation for the peace of mind that someone is taking care of their home and pets.
TrustedHousesitters membership comes with an annual fee, and the only other requirements are that you actually do love animals, and genuinely want to take care of someone's pets, while experiencing life in another home and location. (You'll need to go through a few checks too)
If you want to increase your likelihood of securing the most popular locations, the global house-sitting website shares some great advice on how to increase your chances of getting a sit.
The lowdown on TrustedHousesitters: Discover the world with hosts around the globe, from the USA all the way to Australia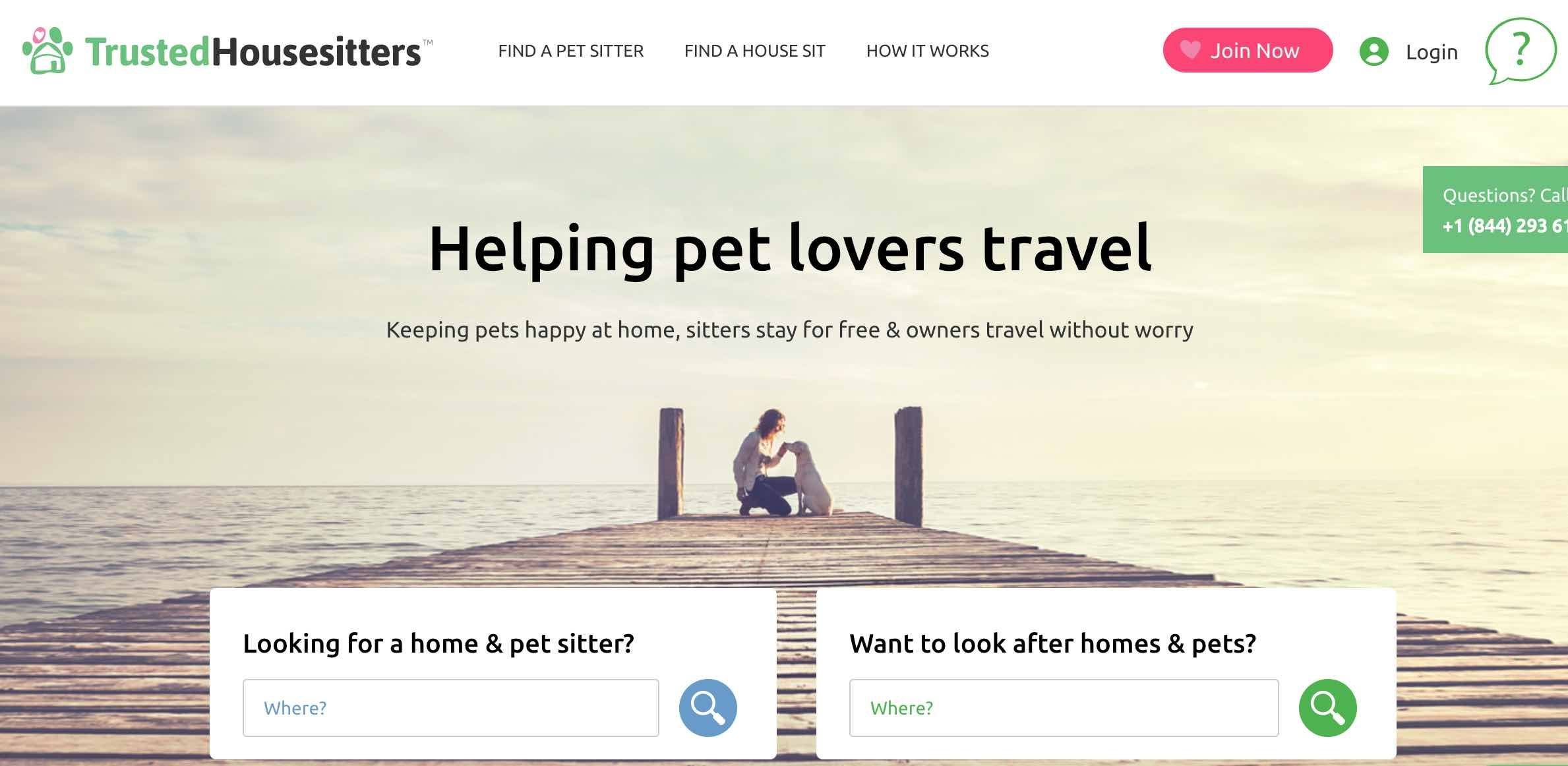 ---
Am I Missing Any Websites Like Airbnb?
It's common knowledge that Airbnb revolutionized the vacation rental industry, and is definitely the industry leader around the world, but it's also easy to forget that there are a host of Airbnb alternatives to try out these days.
Some of the things to consider the next time you want to book an epic vacation rental:
The country you're going to: because you might find a few gems that aren't listed on Airbnb, if you book with a site in its home country

The type of rental you're looking for: Do you want a central city apartment or a full-scale suburban house with its own garden? There is a booking platform suited to each, and it will help you narrow down the choices

Budget: Whether you plan on couch surfing or checking in to a short-term home away from home all to yourself, it really comes down to budget
Once you find exactly the accommodation you're looking for, check out these handy travel resources to make your trip that much easier.
Have you used any specific websites like Airbnb that you really enjoyed and would recommend as well? I'm always trying to keep these posts updated with the best information, and would love to hear from you! Travel is making a big comeback in 2022, and I think all of these alternatives to Airbnb would provide for a really amazing stay!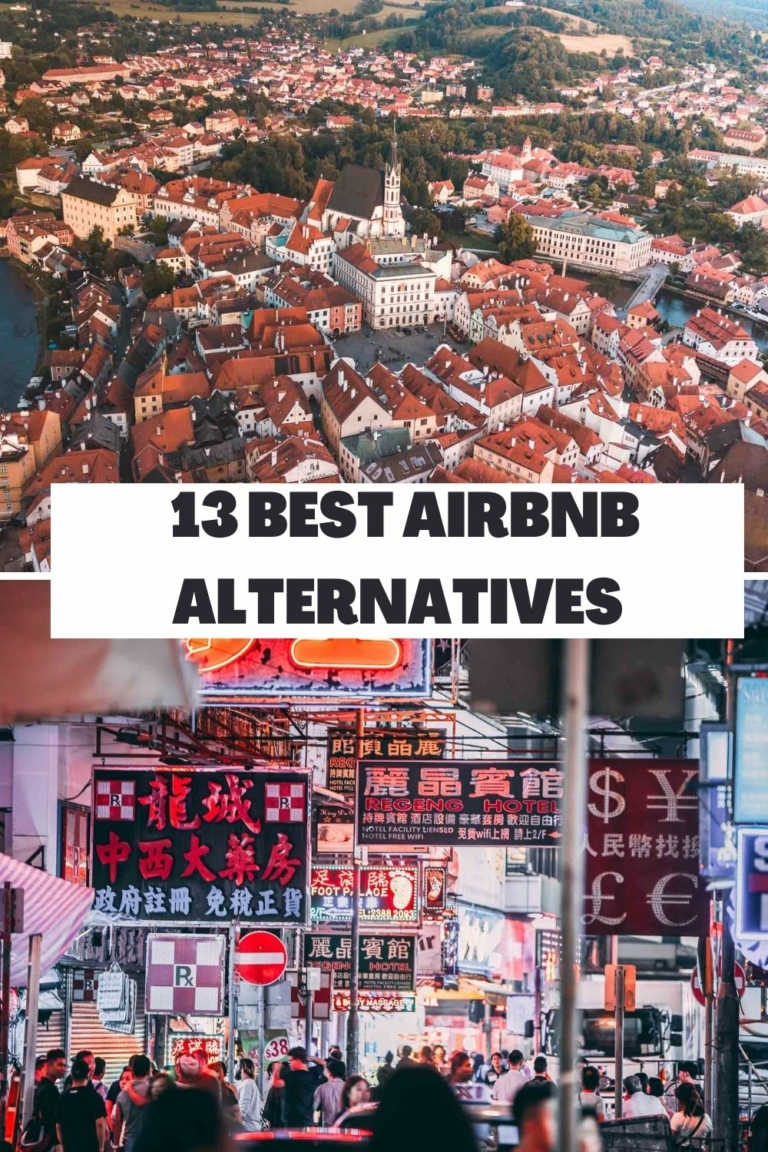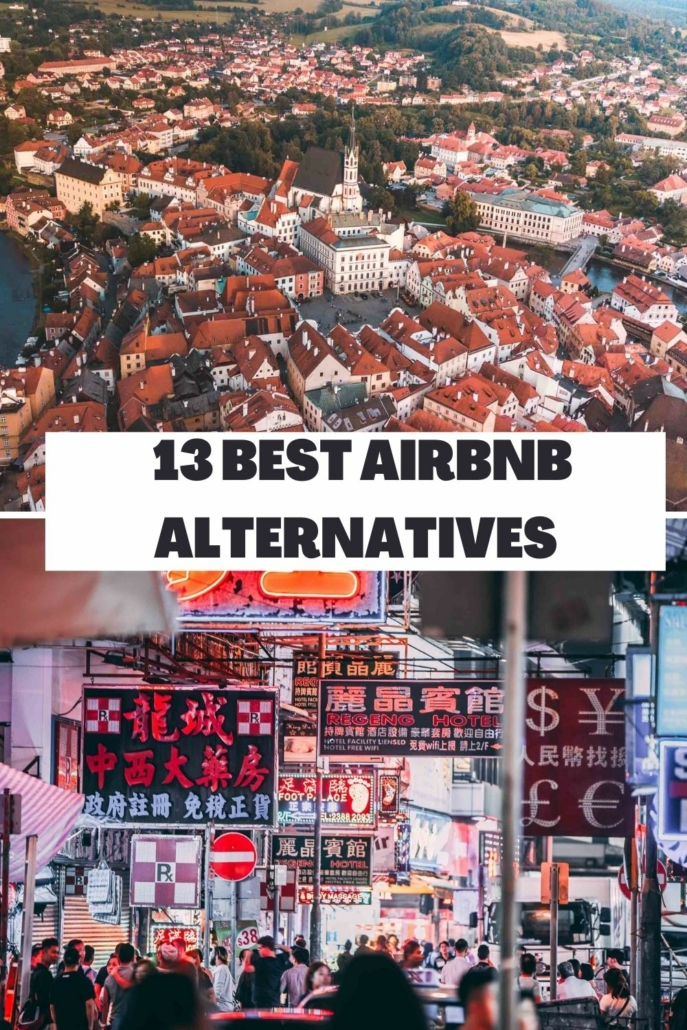 ---
Looking for some more travel inspiration?
My website is filled with tons of amazing articles, photo essays, and travel itineraries that can help you figure out where you want to go next! Why not browse through a few of my favorite blog posts below, and always feel free to reach out if you have any questions about any of these Airbnb alternatives!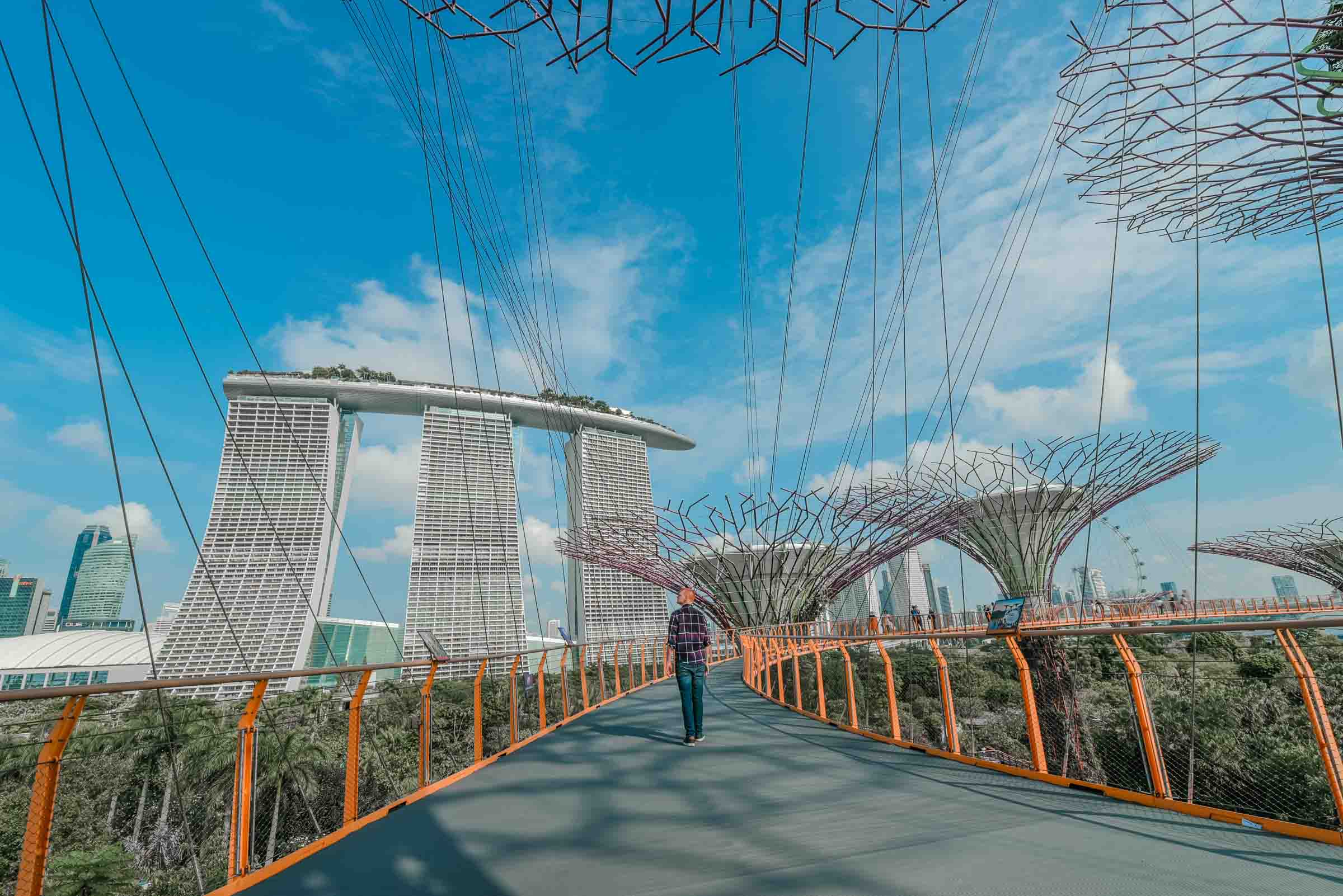 ---
Thanks for reading about these Airbnb Alternatives!!
Share this article with your travel squad!!
https://www.jonesaroundtheworld.com/wp-content/uploads/2019/03/rental-websites-like-airbnb03.jpg
1602
2400
Dave
https://www.jonesaroundtheworld.com/wp-content/uploads/2017/03/logotry-1-1-300x106.png
Dave
2022-06-27 22:51:19
2023-01-08 05:20:39
Airbnb Alternatives: The Best Sites Like Airbnb in 2023