Planning a trip and wondering what are the best things to do in Airlie Beach? Well, look no further, because I've put together an amazing guide that'll keep you plenty busy!
Airlie Beach is referred to the gateway to the Whitsundays, and that's totally true as a few nautical miles offshore are The Whitsundays, a group of 74 tropical islands all with unique characteristics and islands waiting for you to set foot upon them.
Airlie Beach itself is the main tourist hub on the shores, a town with a vibrant hue complete with coconut palms, golden beaches and a pristine lagoon which is the perfect way to wash away the humidity. Airlie Beach offers the opportunity to access the Great Barrier Reef, the world's largest living organism to tours to Whitehaven Beach where sands are so fine that it will feel like you are walking on silk.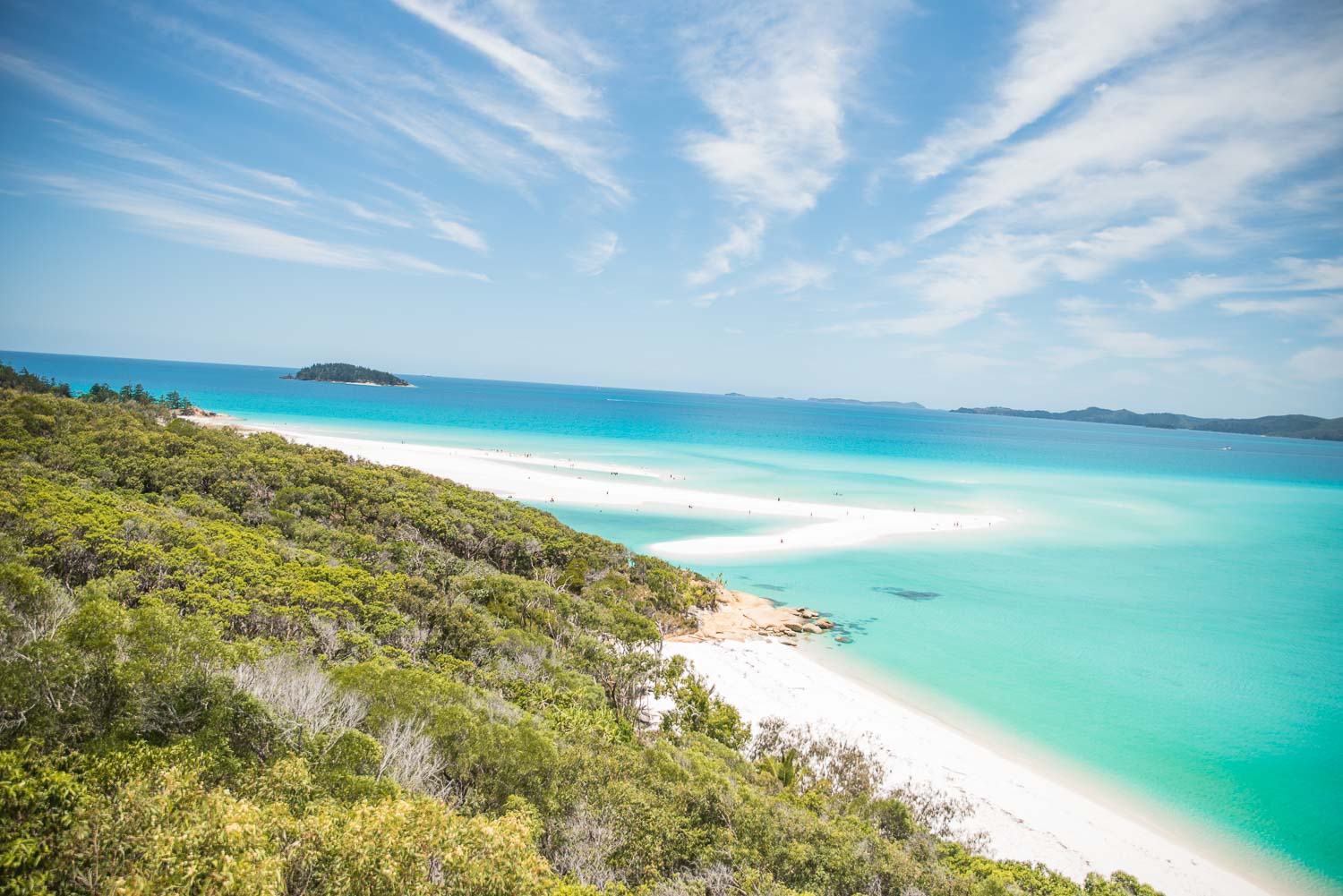 Getting to these places has never been easier with sailing boats, helicopters and ocean rafts depending on your style of adventure.
There are so many reasons to travel to Airlie Beach and the things you can do is incredible so whether you love the ocean or sailing or just prefer to sit back on a beach and soak up the tropical sun that beams upon this beautiful part of Queensland, you are guaranteed to find your piece of paradise…just remember to bring plenty of sunscreen, as the sun can get pretty intense in this little slice of heaven!
---
1) Sail the Whitsunday's Islands
Sailing in the Whitsundays is the idyllic way and most common way of getting around the tropical waters of the Pacific Ocean. Sailing is one of the best things to do in Airlie Beach as it remains one of the most chilled out activities to do as the skipper will handle everything leaving you to lay back on the deck with a drink as islands pass by.
Sailing is a top choice as it allows for easy access to remote bays and inlets which generally place other boats won't go.
There are so many types of boats and tours to consider when in Airlie Beach with privately chartered tours to day trips and it all comes down to your budget. With a private charter, the boat is all yours and the places you want to go are all up to you and of course the skipper's suggestions. Private charters are often catered meaning all you need to do is chill out!
Day trips and overnight sailing trips with other people are epic don't get me wrong. Prices are relatively cheap with food and non-alcoholic drinks included in the price. When sailing on the Whitsundays it's not all about lying around unless you want to but snorkeling and scuba diving are often part of the trip.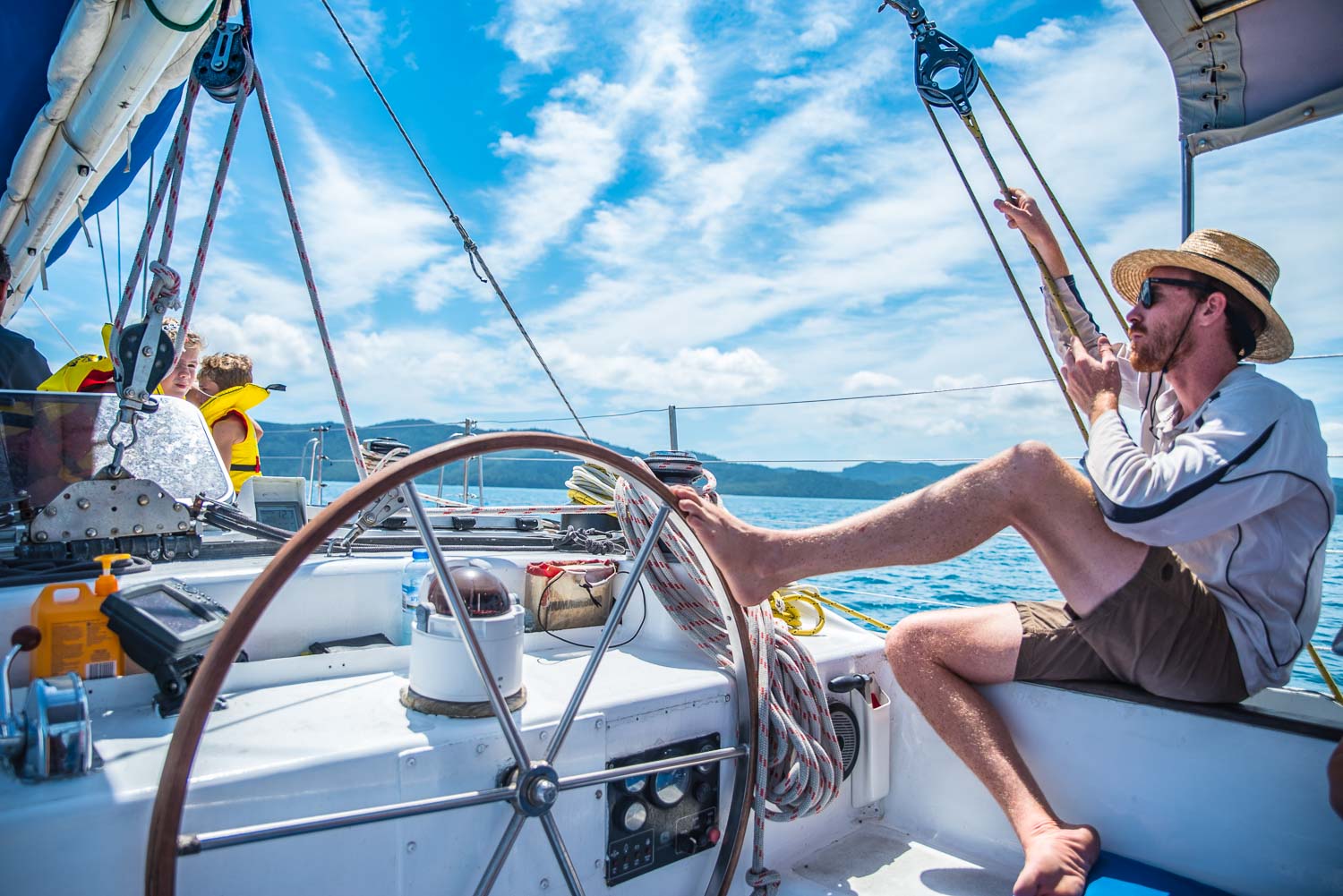 ---
2) Chillout on Hamilton Island
Hamilton Island is the most popular holiday getaway from the mainland and the epic thing is, you don't need to be staying at a hotel or resort on Hamilton Island to get access to the island's facilities!
Once you are on Hamilton Island, there are ice cream shops, bars, restaurants to pools, spas and everything you need to relax!
The best way to get to Hamilton Island is by ferry from the marina at Airlie Beach which takes about 1 hour for $62 each way which is fairly expensive and if you're on a budget a hot tip is to head to Shute Harbour to catch a locals ferry to Hamilton Island to avoid the cost.
Discover Hamilton Island Queensland Australia
---
3) Visit Hills Inlet
If you haven't heard of Hill Inlet then let me tell you what you're missing out on. Crystal clear waters, sand whiter than white, sea turtles frolicking in the rolling waves as palms sway in the warm winds. Hill Inlet is a treasure to Queensland and one of the most popular places to visit anywhere in Australia.
From above, Hill Inlet is a swirl of sand and sea mixed together by raising and the lowering of tides to create a natural spectacle that just has to be seen! The cool thing about Hill Inlet is that you don't need to be in a helicopter to see this magnificent seascape; instead, an easy hike to the Whitsundays Lookout will provide exceptional views.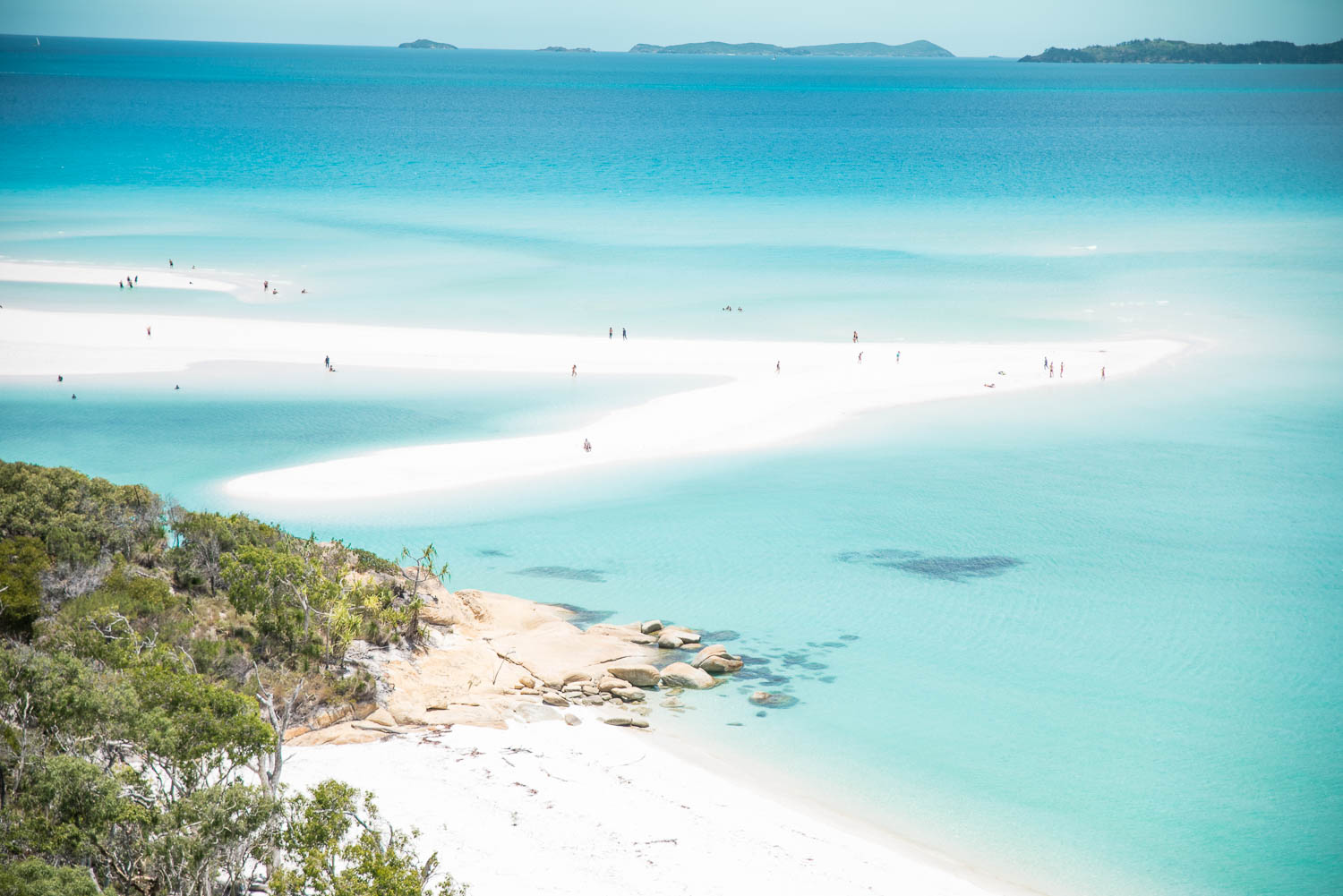 ---
4) Chill on Whitehaven Beach
Whitehaven Beach might top the list as Australia's most famous beach. Once at the top of Whitsunday Lookout, the long beach trailing into the distance is 7 kilometers of pure bliss. Getting to Whitehaven Beach from Hill Inlet can be quite tricky due to the stingers in the water, so make sure you book yourself on a tour that stops at Whitehaven Beach.
Once you are on Whitehaven Beach, the chances of seeing another soul is unlikely and that's crazy considering its popularity.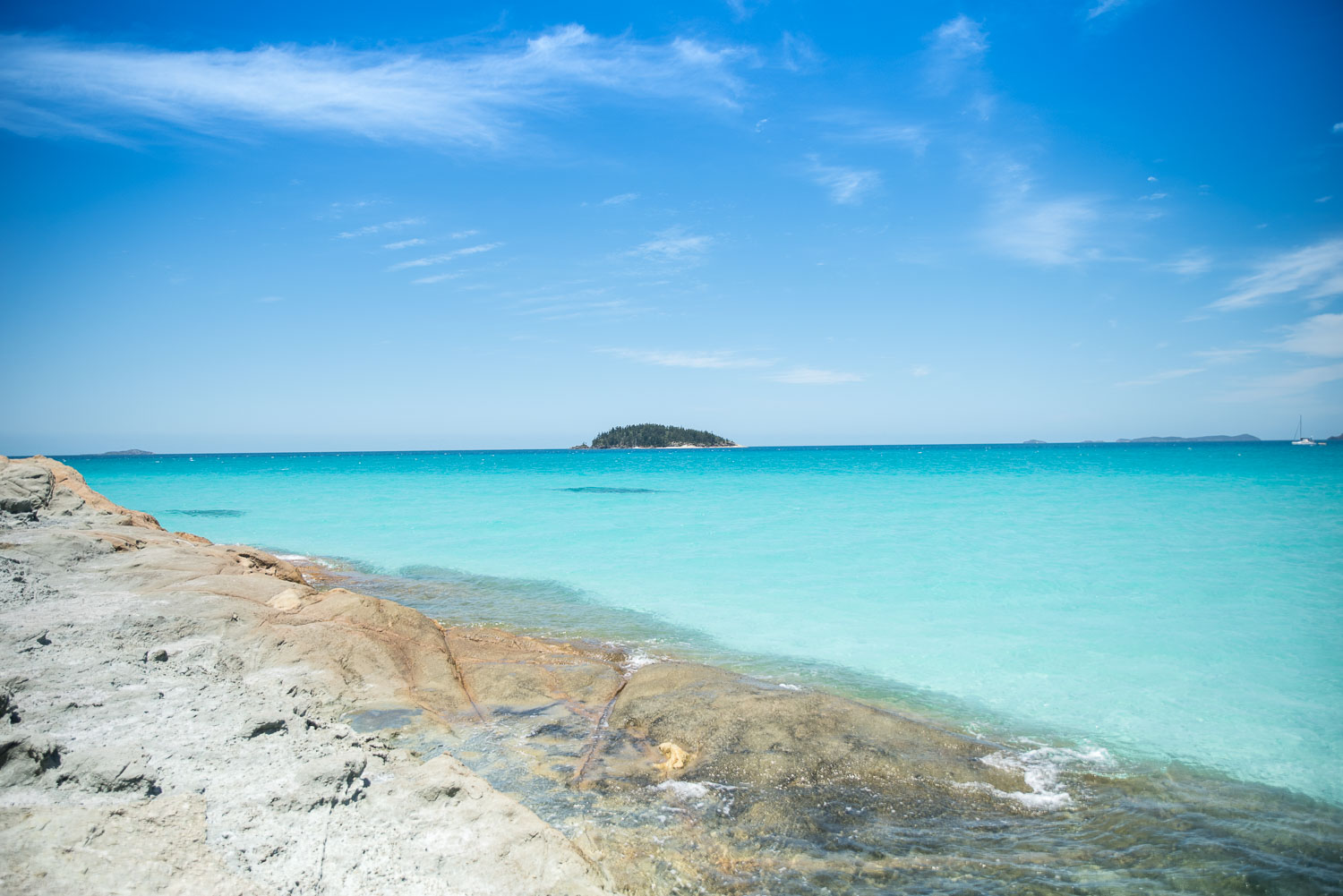 ---
5) Go Snorkeling
Snorkeling around the Whitsunday Islands might be my favourite activity and you'll soon find out why!
An essential part of snorkeling in the Great Barrier Reef and waters in the tropics of Australia is wearing a stinger suit which protects from a nasty jellyfish known as an Irukandji or even nastier box jelly fish; something you don't ever want to be stung by. Once the stinger suit is donned, a snorkel is essential and flippers are often backed away from as they can cause damage to the precious reefs below.
There are so many places to go snorkeling and it all depends on the tour which you choose. If you've ever wanted to find nemo then this is the place to do so! Water remains a beautiful 24 to 26 degrees Celsius all year around while water quality is generally crystal clear.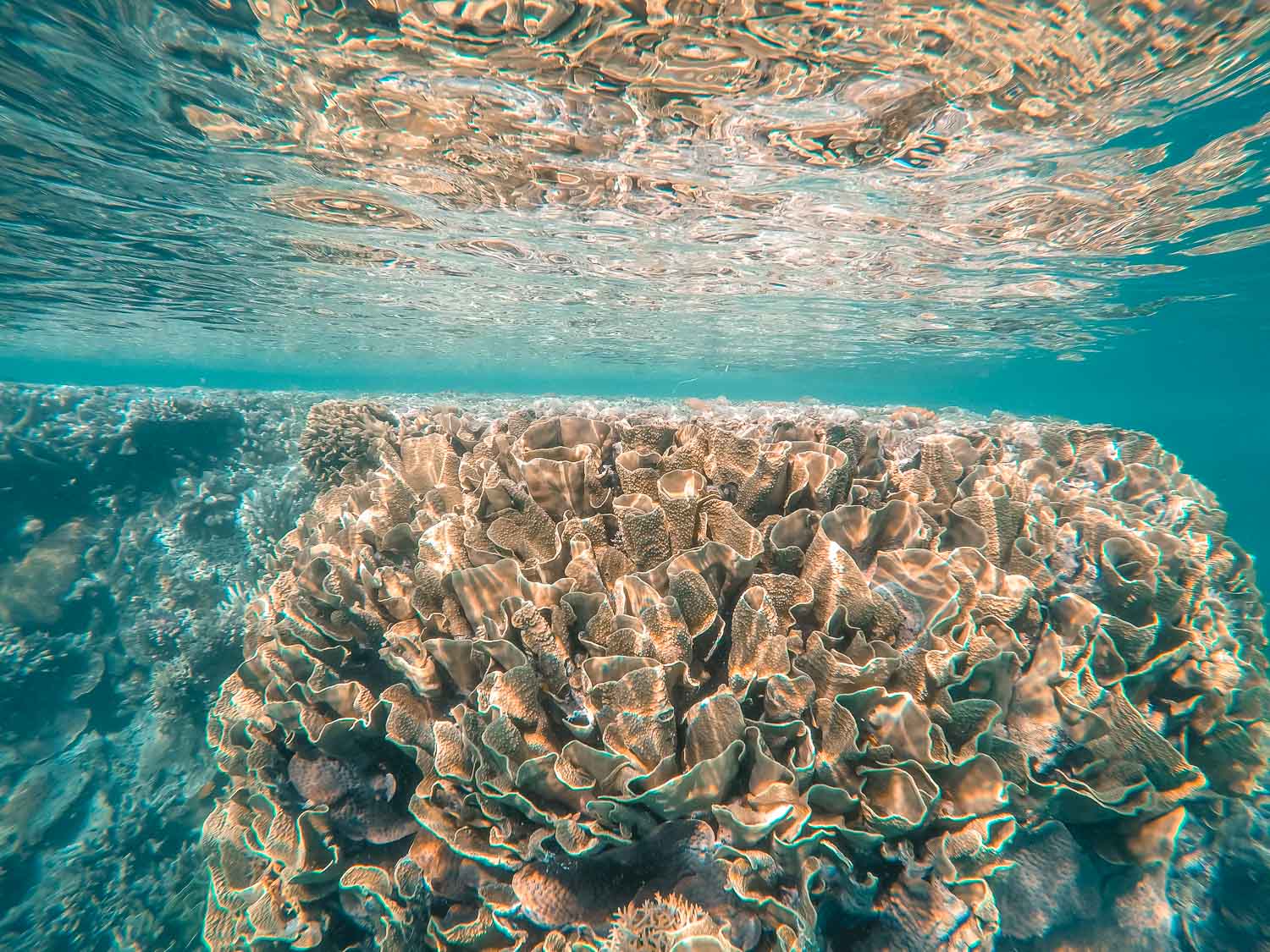 ---
6) Go Scuba Diving
With snorkeling you can only get to a certain depth and see certain marine animals but with an oxygen tank and flippers, there's literally a whole new world to discover.
Scuba diving is far more advanced than snorkeling but the same principles still apply. Don't worry if you have never scuba divided before, there are introductory courses available and there will be an experienced dive master by your side as you descend into the depths of this amazing underwater world!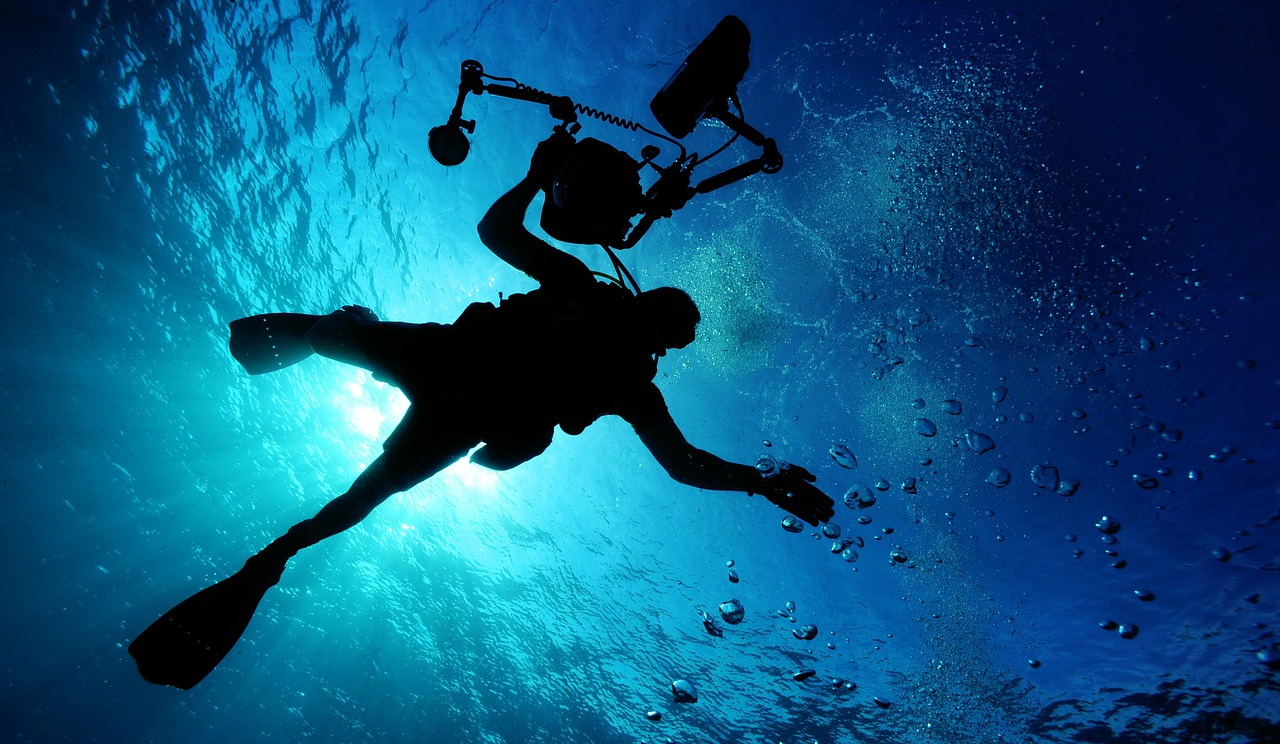 ---
7) Swim in an Infinity Pool
Book a night or two at this incredible Airbnb listing, OCEAN VIEW APARTMENT, SUPERB SWIMMING POOL & WIFI to relax and soak up the views from their amazing pool.
Perfect for a couples or small family getaway to Airlie Beach, this modern two-bedroom apartment boasts open and airy interiors, a complex swimming pool and spa, and an epic view of the ocean. This is one of the best Airlie Beach Airbnb's that promises a hotel-quality holiday. Plus, it's quite a bargain at only $100+ per night before taxes.
View Photos, Read Reviews & Check Availability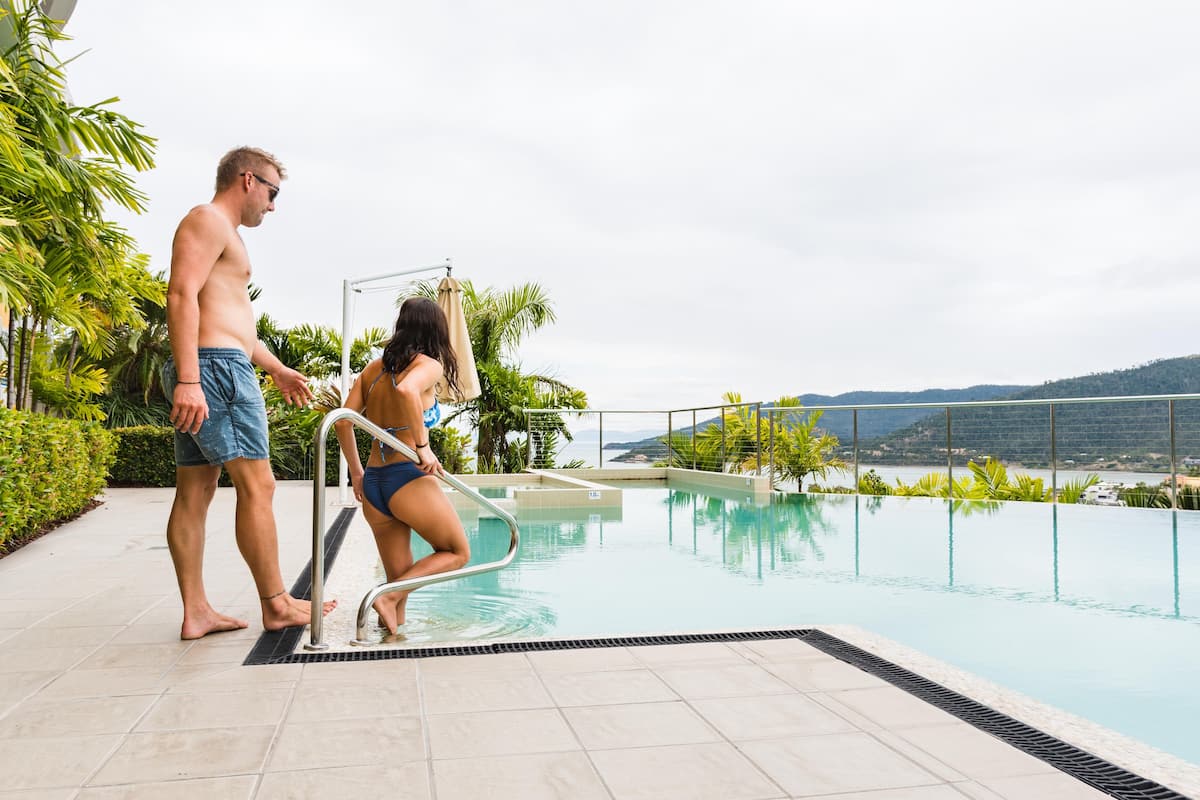 ---
8) Go Crazy with an Ocean Raft
Ocean rafts are my number one thing to do in Airlie Beach and if you're wondering what an ocean raft are well let me explain; an ocean raft is a type of boat with a lot of speed, simple.
Ocean rafts are designed to get you from Airlie Beach to the Whitsunday Islands fairly quickly and they are seriously fun with lots bumps, waves and tunes blasting from the boats sound system.
They aren't just fast, all of the tours have the option for you to snorkel, indulge in a delicious lunch or soak up the sun on the boats deck.
I highly recommend Ocean Rafting or Red Cat Adventures.
Ocean Rafting Whitsundays
---
9) Visit Daydream Island
Daydream Island is one of the smallest islands to have a resort upon its shores. Daydream Island is only 1 kilometre long and 400 metres wide and oh boy this place is beautiful.
A few years ago, Airlie Beach, Hamilton Island and Daydream Island were in the centre of a severe cyclone which damaged vast amounts of forests, buildings and reef. Daydream Island Resort is still under construction and is set to open its doors in April 2020 and I seriously can't wait to see it!
Daydream Island Resort VLOG | 2019 GRAND REOPENING
---
10) Play golf on a private Island
When I heard that there was an island in the Whitsundays with a golf course, I had to check it out! Dent Island is a short boat ride from the resort Island of Hamilton Island where a proportion of the island is dedicated to world-class fairways, greens and 360-degree views of the Whitsundays.
Despite been in such a beautiful place and the course been a Championship course, it is reasonably priced with 9 holes starting at $110 AUD. Hamilton Island Golf Club is one of the most unique places to pick up the golf clubs in Australia.
One tip from a rookie golfer; hit the ball left it goes in the water; hit the ball right it goes in the water so just hit it straight…easier said than done.
---
11) Relax on a private island
The Whitsundays has a damn lot of islands, 74 to be exact and not all are occupied by tourists.
My personal favourite island in the Whitsundays is the Molle Group which provides excellent snorkeling and Whitsunday Island as there are so many hikes, beaches and places to snorkel.
Firstly you're going to need access to a boat so be sure to charter someone with experience.

Secondly you're going to need to select and island with the less amount of people on it and that can be done by simply cruising past in your boat.

Thirdly, out stretch your beach towel, apply sunscreen and soak in those warming rays of light.
Most islands and beaches in the Whitsundays rarely have people on them. If you don't have access to a boat there are heaps of beaches around Shute Harbour, Cannonvale and Airlie Beach to chill out on.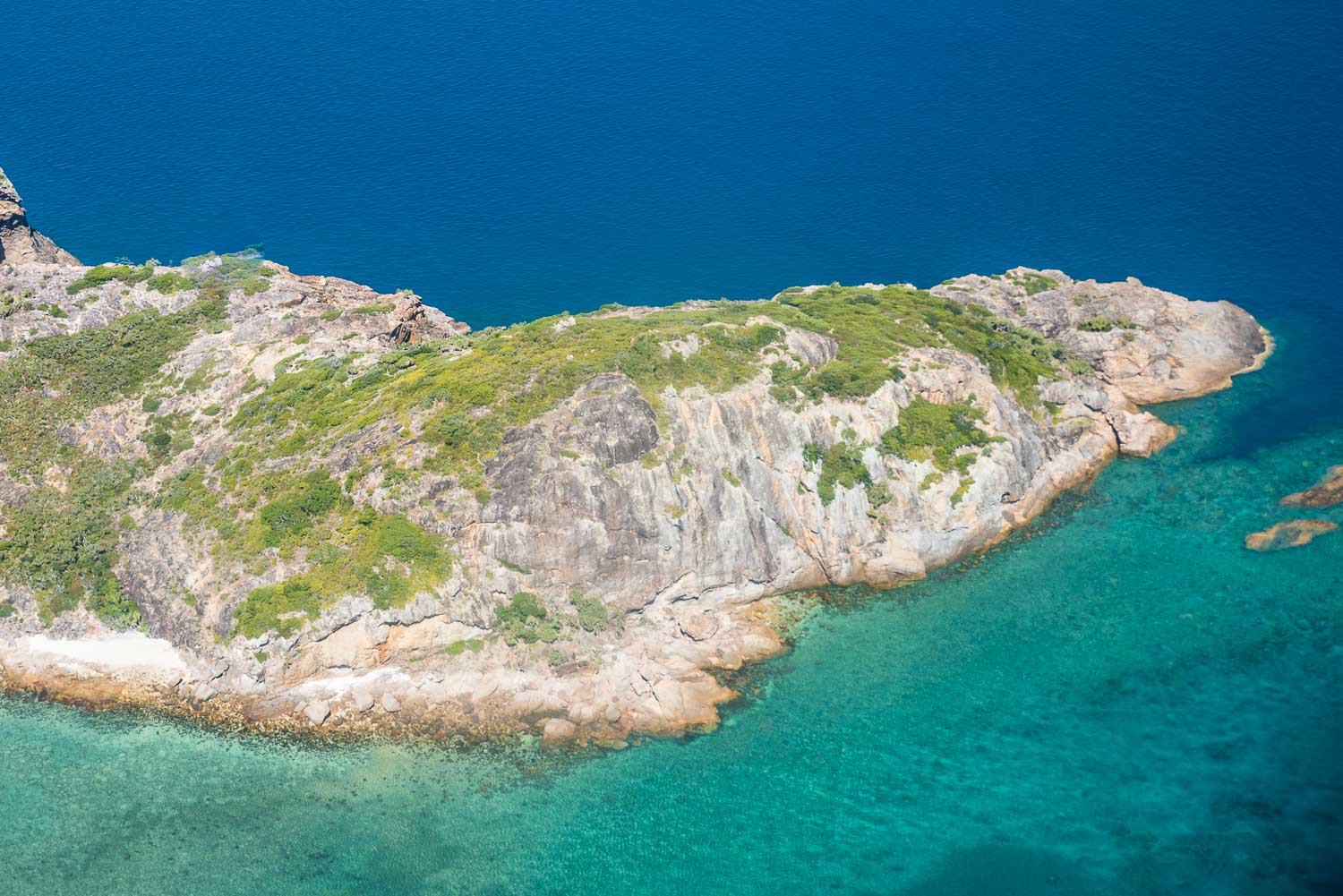 ---
12) Stay on Hayman Island
Hayman Island is known as the most expensive place to stay in Australia and that can be a big problem when I live off two minute noodles on a nightly basis but that's not the case for everyone.
Hayman Island is so damn luxurious and one step above that of Hamilton Island in terms of views, activities and things to do. If you have a spare $650 for each night then this is the place to spend it on with spectacular rooms, personal pool and everything you need to be as comfortable as possible.
Hayman Island (Great Barrier Reef, Australia): impressions & review
---
13) Hike to Honeyeater Lookout
If you're keen dry your feet then why not go hiking into the jungles of Airlie Beach. Honeyeater Lookout is an exceptional lookout above which oversees Airlie Beach and Cannonvale.
Getting to Honeyeater Lookout is an uphill hike of 8.2 kilometres roughly taking 3 hours to complete.
If you are feeling like a bigger and more challenging hike, the Conway Circuit can be completed in 6 hours for very fit people however why not divide it up into 2 or 3 days where you must be fully self-sufficient.
AIRLIE BEACH, WHITSUNDAYS AUSTRALIA: Honeyeater Lookout 4K
---
14) Chill at the Airlie Beach Lagoon
If you have just finished hiking to Honeyeater Lookout, the Airlie Beach Lagoon needs to be your next stop.
The Airlie Beach Lagoon is the locals place to chill out when temperatures get too hot and humid and if you're like me and need to cool down after going on an epic 8 kilometre hike, head straight for the lagoon to wash off the dirt and sweat…maybe shower first.
The lagoon has palm trees everywhere which you can lay under or if you want to cook up a barbecue, there are facilities to do so.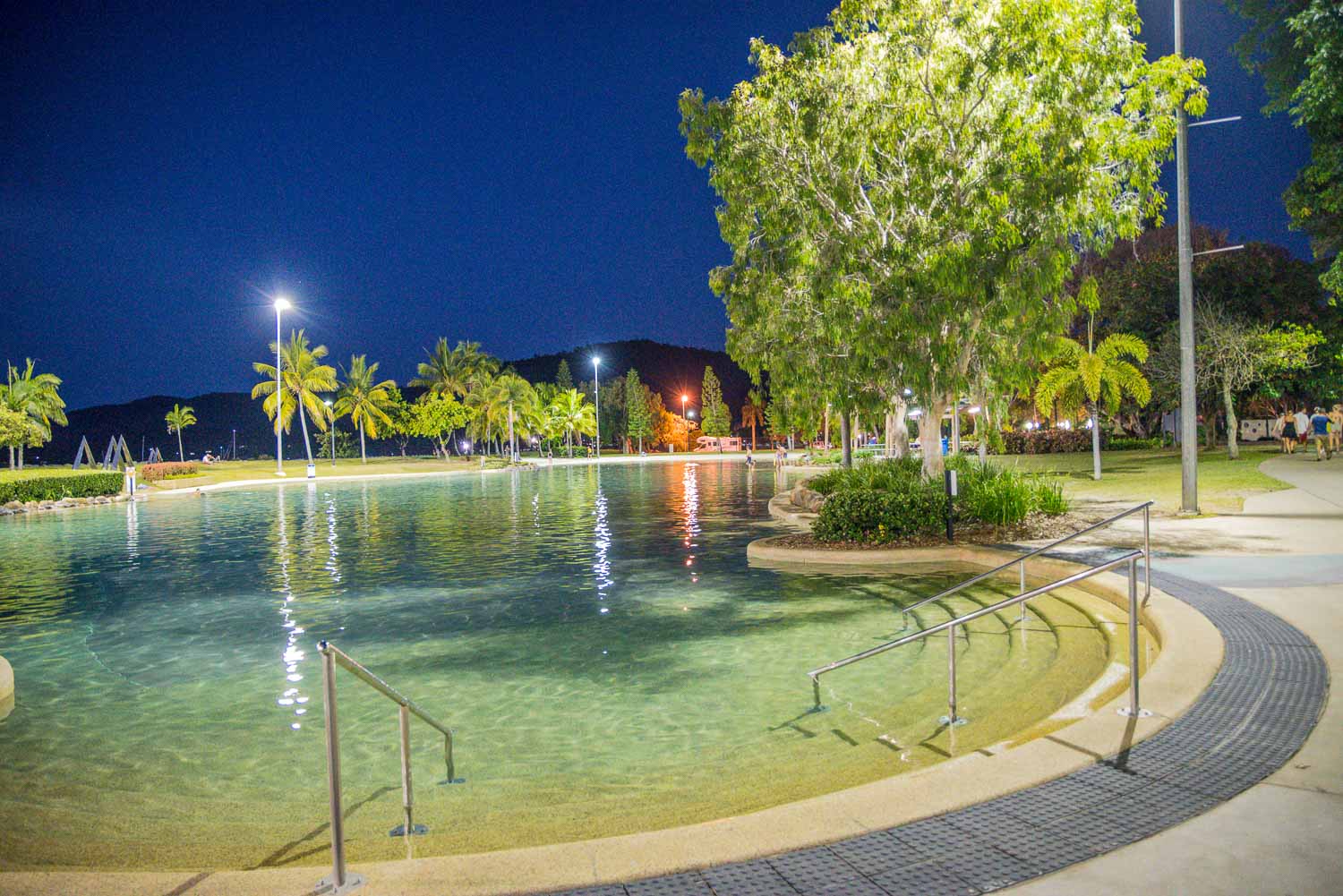 ---
15) Seafood it Up
Airlie Beach is known for its delicious, sustainable seafood and it's pretty much available everywhere in town from the classic fish and chips to a mouth-watering crab and barramundi.
One place I just need to get to every time I am in Airlie Beach is Fish D'Vine located behind Airlie Beach Hotel. The seafood options are out of this world although the menu is expensive, what you get served is stunning. Barramundi served with a vegetable ratatouille is a personal hit for me.
If seafood isn't your thing, there is Rum Bar attached to the restaurant and been in Caribbean of Australia, why not enjoy one or two of the 560 rums available…Captain Jack Sparrow would be in pirate heaven.
If you're out on Hamilton Island, there's no shortage of freshly caught seafood. Hamilton Island has a huge selection of restaurants suiting different budgets from the architecturally stunning Hamilton Island Yacht Club overlooking Dent Island to Coca Chu, a Vietnamese inspired eatery.
You're certainly not going hungry in the Whitsundays.
"FISHI "Fresh Island Seafood" or as our kids call their fish dinner "FISHI" is a family run business located on Hamilton Island, officially started in 2013 by Matt and myself who have been full-time residents of Hamilton island since we met here in 1998. Recently moved to Airlie Beach to expand.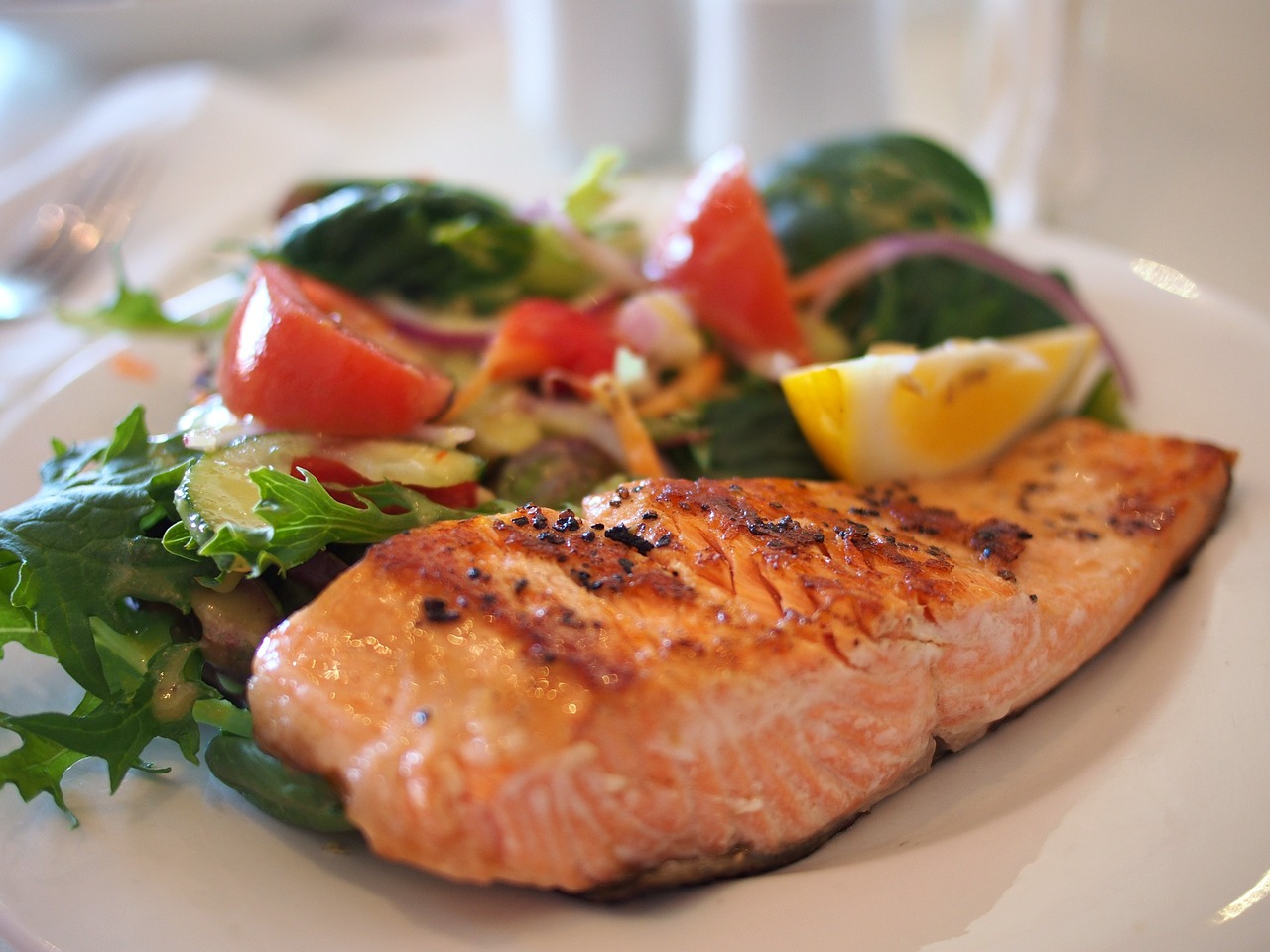 ---
16) Catch a helicopter or seaplane
There's probably no better place in the world to board a helicopter or seaplane than that of the Whitsundays and you may have already figured out why that is!
If you're thinking of going on a scenic helicopter flight over the Whitsundays, make sure to get a helicopter with the doors off option so you can get a fresh dose of sea salt air and if you're camera is handy, this is where the money snap is! Helicopters regularly land on the strip of sand on Whitehaven Beach giving you time to chill out in this one of a kind piece of paradise.
Seaplanes are epic for scenic flights as well as ocean landings. One of the prime spots for a seaplane to land is the waters off Whitehaven Beach or if you want to stick to the skies, opt for a flight over Hill Inlet or why not circle the entire 74 islands?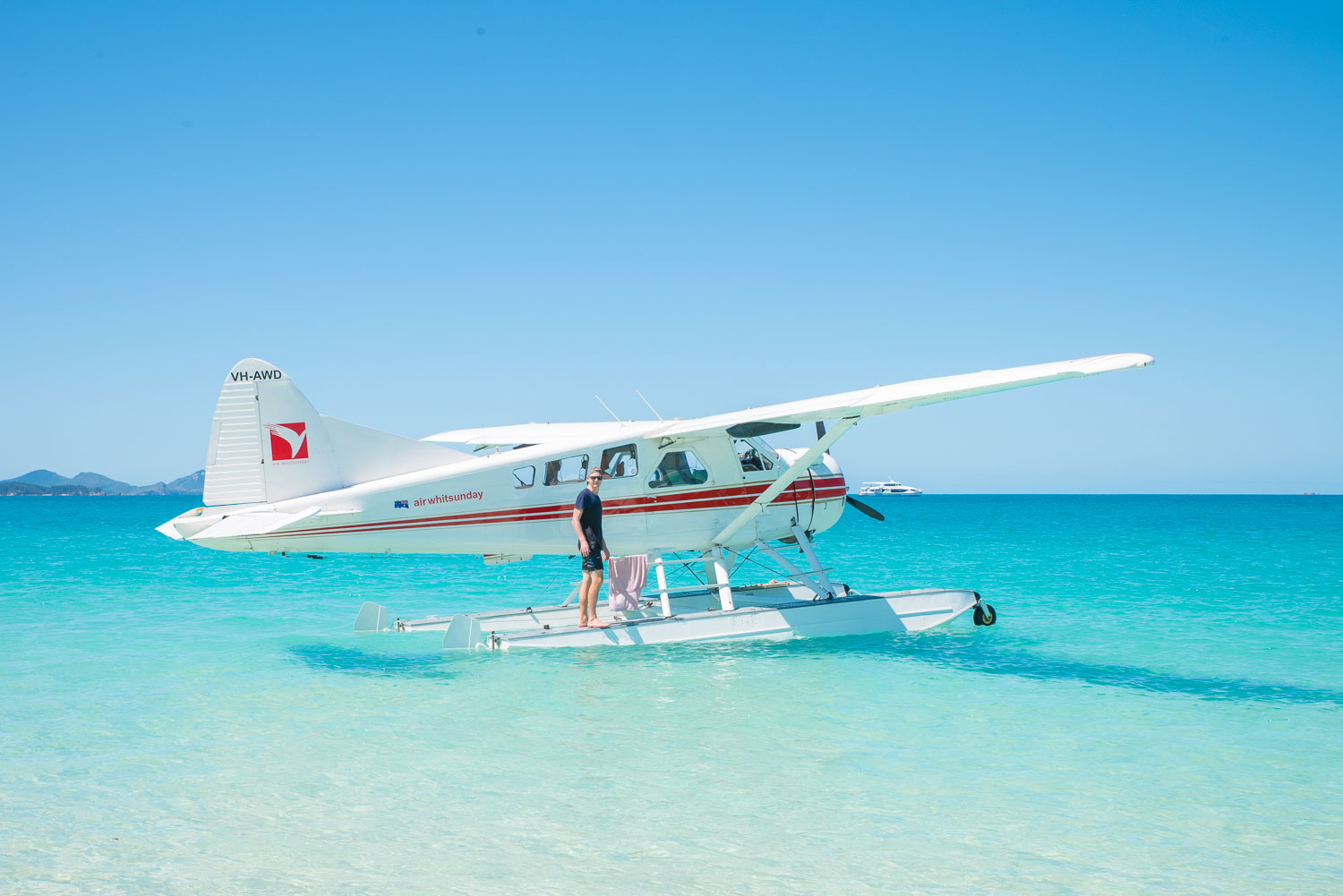 ---
17) Visit Shute Harbour
Shute Harbour is a 15 to 20 minute drive from Jubilee Pocket in Airlie Beach. Shute Harbor is the place where everything gets shipped over to the resort islands but there's more to this place than boats.
One of the best kept secrets is Coral Beach, a small strip of dead coral on the edge of a pristine rainforest. There's a very good chance you'll be the only one here and that's such a rare thing with anything near Airlie Beach.
Getting to Coral Beach is a 30 minute each way walk with a few undulating sections of track.
If you want to escape Airlie Beach, Shute Harbour has a few places of accommodation otherwise Shute Harbour is a great half day or full day getaway.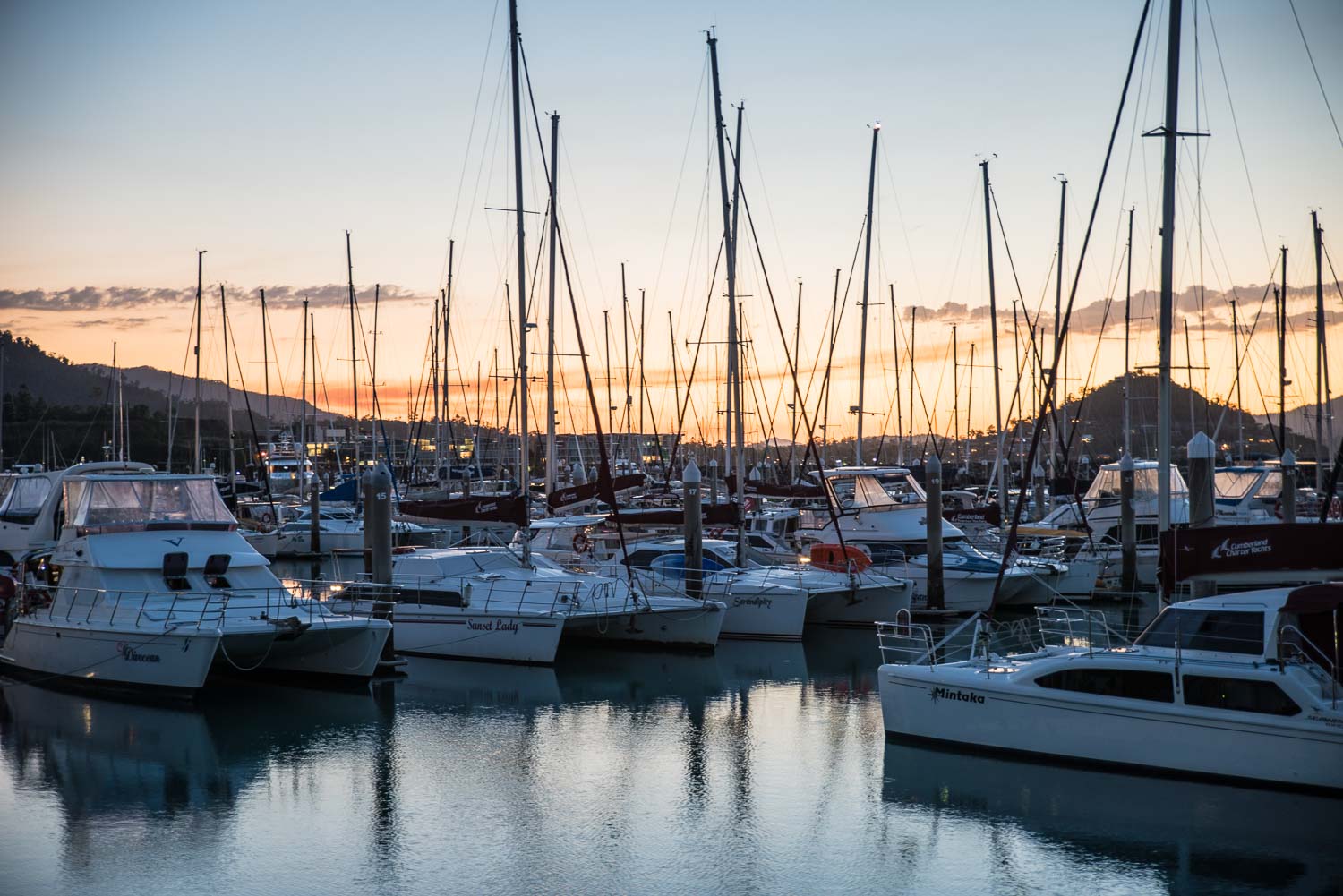 ---
18) Airlie Beach Coastal Walk
Getting out and about before the tropical heat kicks in is a must especially when there's a stunning walking track connection Jubilee Pocket to Cannonvale. The Bicentennial Walkway is relatively flat and is 6 kilometres long taking you past Abell Point Marina, Pigeon Island and Airlie Beach Lagoon.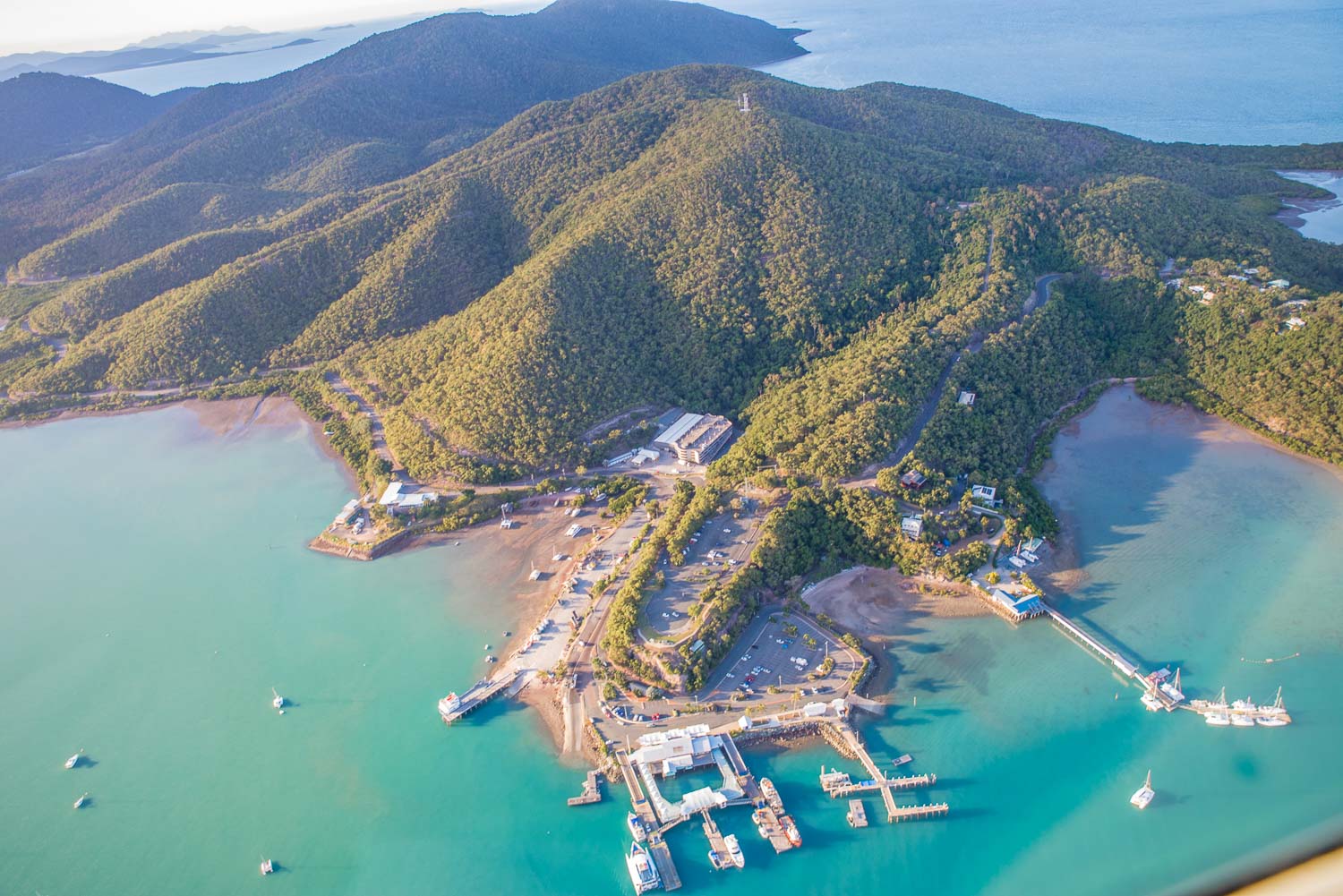 ---
19) Cannonvale
Cannonvale is mostly the place to go if you need to get groceries or go shopping but there are more things to do here than one would think.
Cannonvale has an incredible coastal walk along the Coral Esplanade that connects Cannonvale to the Coral Sea Marina and down to Airlie Beach.
Directly in front of Cannonvale is Pigeon Island, an island which can be accessed when the tides are really low but watch out for cone shells!
If you want to go on a boat cruise of hire a kayak, the Coral Sea Marina at Abel Point is the place to enquire otherwise head into Airlie Beach for more information.
Cannonvale Beach - Endless Oceans, Queensland, Australia
---
20) Party it up!
Everyone loves to let their hair down especially when you're on holidays. Airlie Beach is one of, if not the best party town in Australia. Airlie Beach has an exceptional array of bars and clubs.
Here are a few of my favorite sips;
Rum Bar – located at Fish D'Vine, 560 choices of rum gives me 1.5 new rums to try each and every day of the year!

74 Taphouse – one of the newest bars on the block, Taphouse has no shortage of local and imported beer.

Anchor Bar – has the best views of the Whitsundays by far and when you have a drink in hand, things don't get much better.
Check out this guide Where to go in Airlie Beach (Airlie's Nightlife) for a few more recommendations!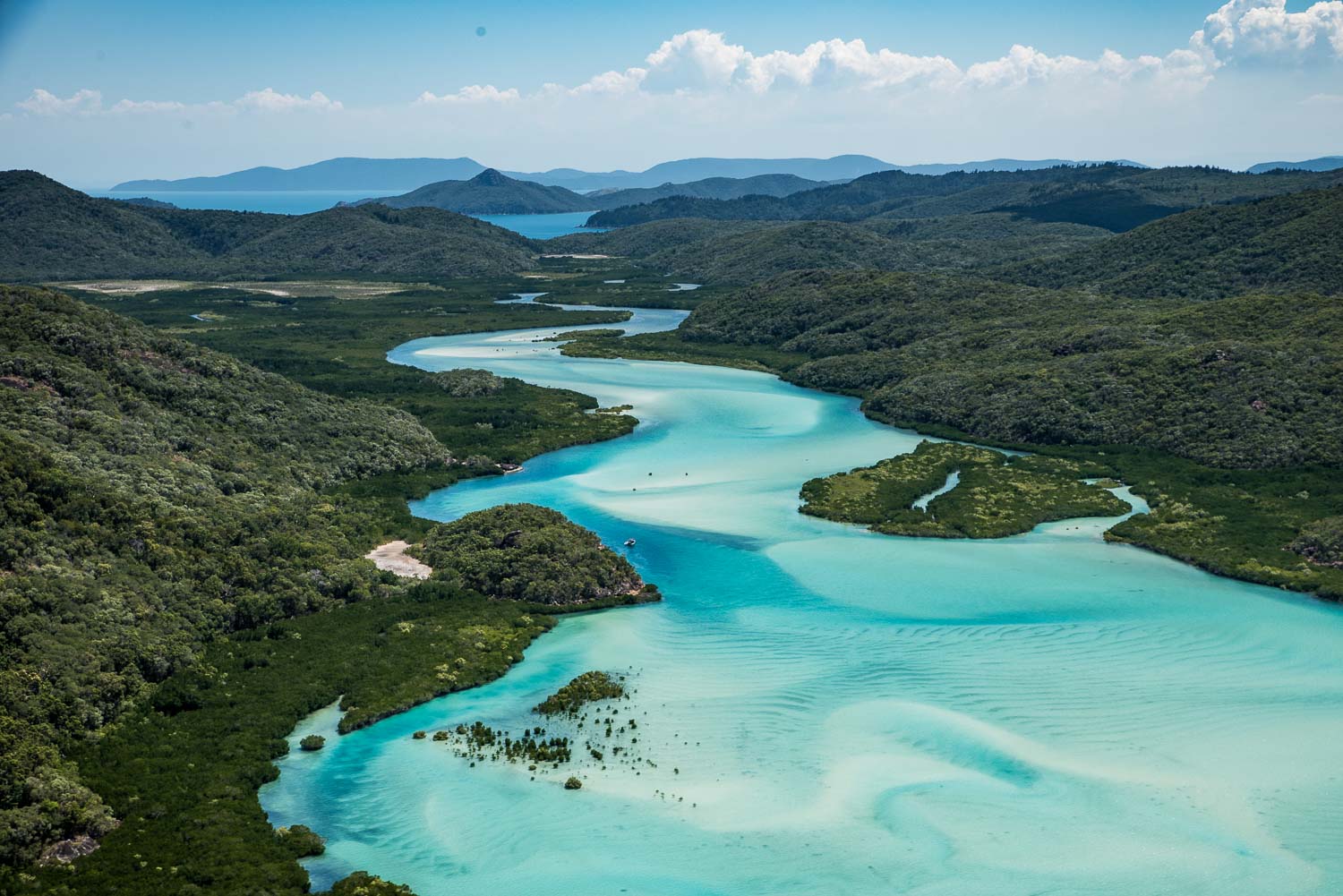 ---
21) Skydiving Airlie Beach
Australia's most beautiful drop zone
Last, but certainly not least, for the adrenaline junkies out there, I would strongly suggest skydiving over the Whitsundays! This was the very first place I ever skydived, and the fews and weather were simply perfect! I loved my experience there, and know you'll love it! After an intense free fall rush, you'll enjoy unbelievable views of paradise!
Check out Skydive Airlie Beach for prices, availability, and any other information you'd need!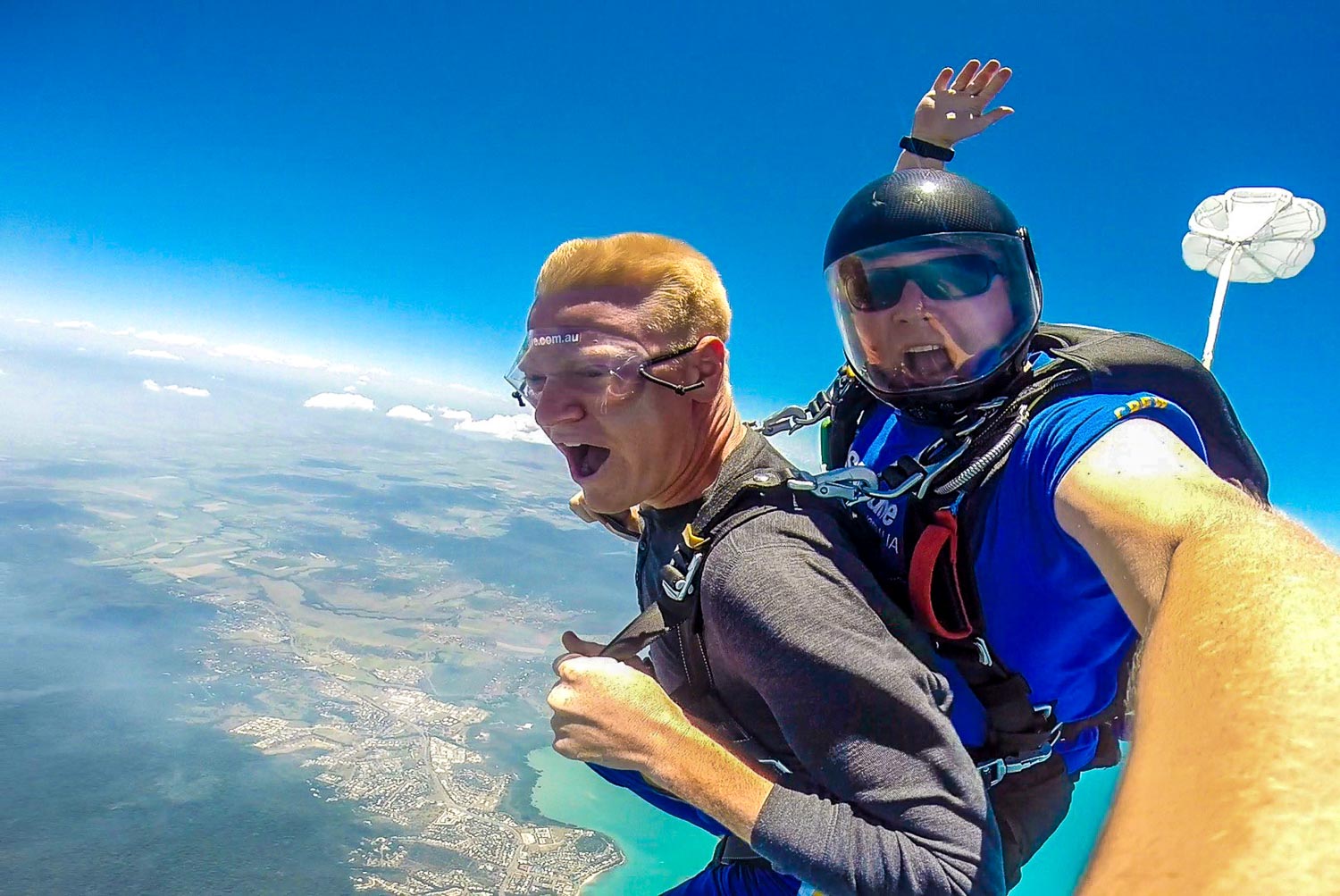 ---
Where to stay in Airlie Beach – Accommodation Options
Accommodation is aplenty both in Airlie Beach and Hamilton Island so here are a few to match everyone's budget and type of travel style.
Pinnacles Resort: Have some stunning views of the Whitsunday Islands and the town of Airlie Beach. Prices start at $210 per night.
Nomads Airlie Beach Hostel: is your typical Nomads hostel but being in Australia it will cost you more than it would anywhere else in the world. Prices for a dorm bed start at $54 AUD.
Reef View Hotel: is probably the best-priced hotel on Hamilton Island but still will leave your pockets feeling much lighter. With prices starting at $390 it could be worse.
If you are looking at staying on Hamilton Island, there are so many options however they will come at a hefty price tag so why not stay on a yacht and drift under the night sky?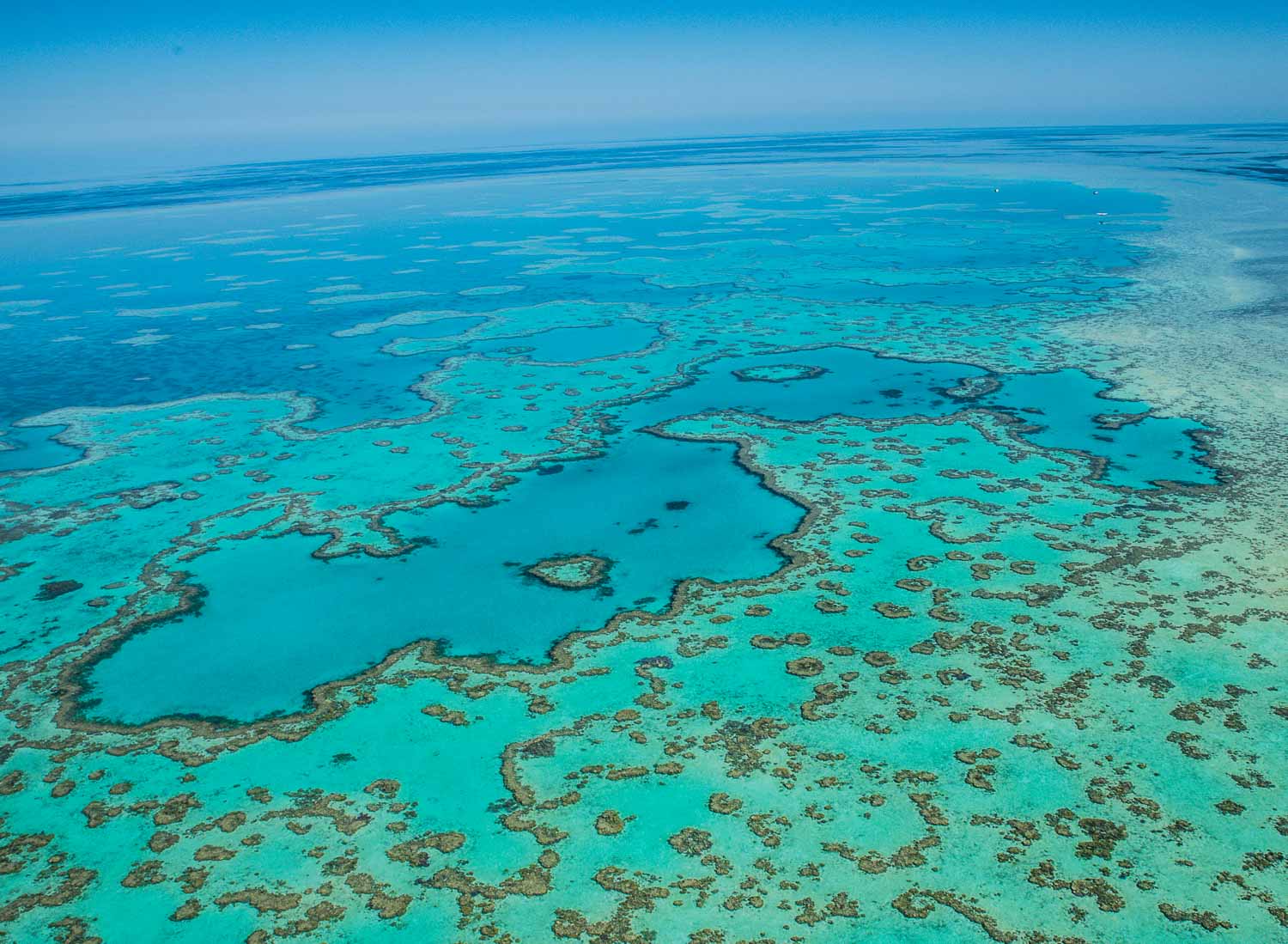 ---
Am I Missing Any Epic Things to Do in Airlie Beach?
During my trip along the east coast of Australia, my time spent exploring Airlie Beach was easily one of the most memorable! If you've been recently and think I need to add any specific tour company, sailing trip, activity, day-trip, restaurant, or bar- I'd love to hear from you so I can keep my blog as up to date as possible!!
No matter though, I'm sure you'll absolutely fall in love with this charming town!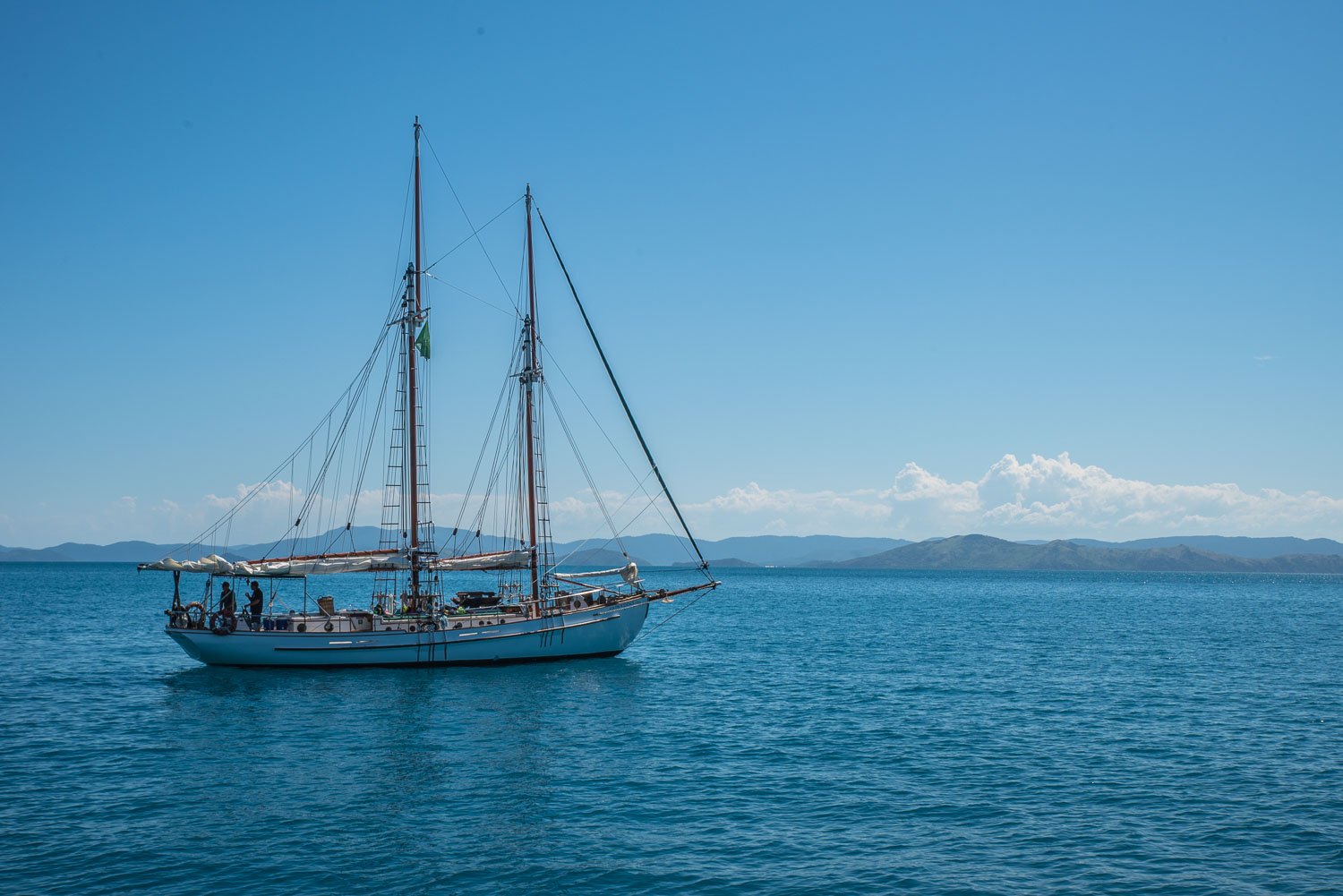 TOP 15 AIRLIE BEACH Attractions (Things to Do & See)
---
Planning a Trip To Australia…?
I've spent HEAPS of time down under, and my travel blog is filled with articles and travel guides just like this. Check out a couple of them below, and feel free to reach out to me if you ever have any questions!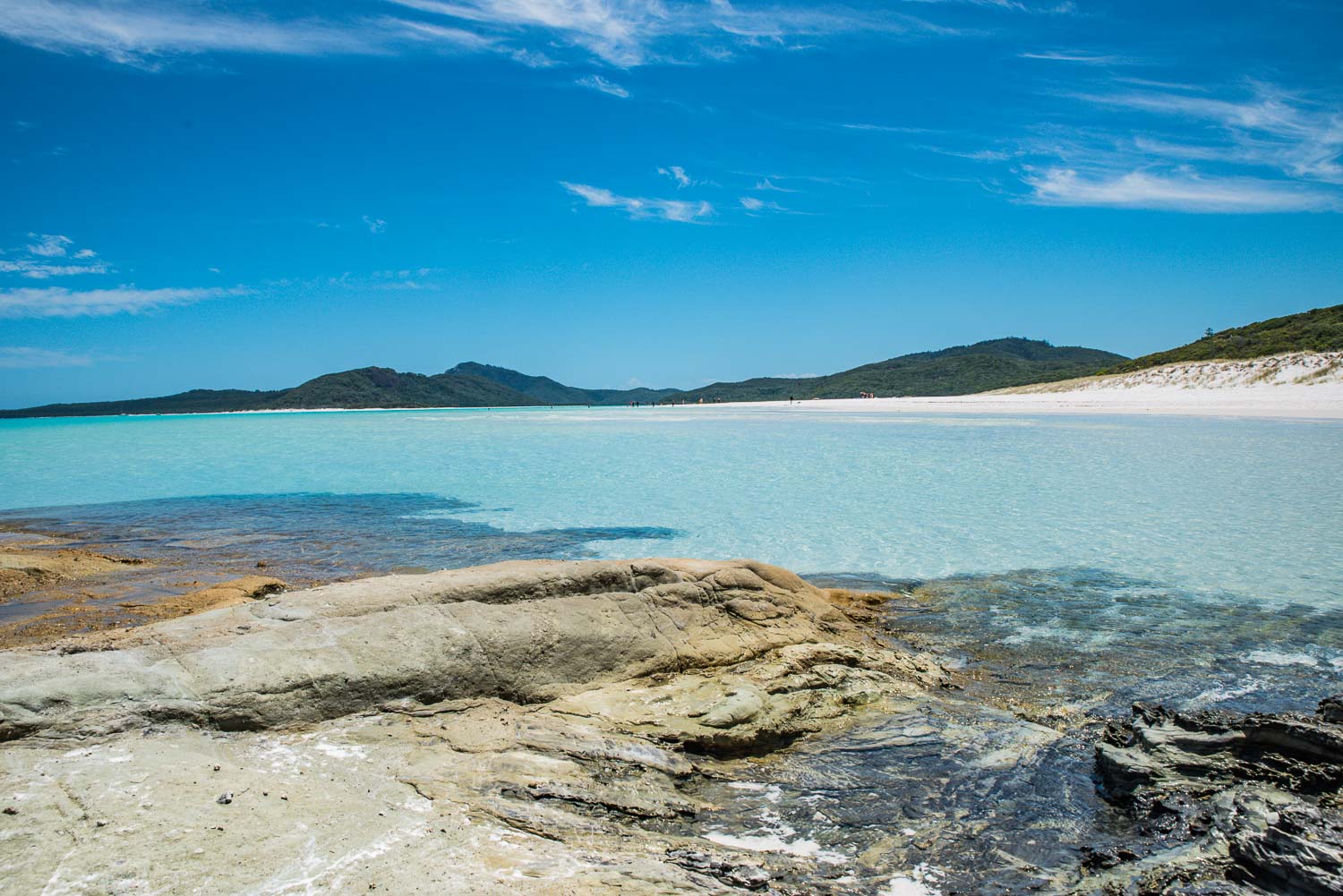 ---
Thanks for reading about my favorite things to do in Airlie Beach
Share the Airlie Beach love with your travel squad!
https://www.jonesaroundtheworld.com/wp-content/uploads/2019/08/Things-To-Do-in-Airlie-Beach-1413.jpg
1001
1500
Dave
https://www.jonesaroundtheworld.com/wp-content/uploads/2017/03/logotry-1-1-300x106.png
Dave
2022-03-01 19:20:57
2022-03-04 19:45:15
The 20 BEST Things To Do in Airlie Beach