As you might expect from a small country that ranks highly in the world tourism charts, the famous landmarks in Malaysia are plentiful and culturally fascinating.
The primary cultural makeup of Malaysia is a flavorful mix of Chinese, Indian and Malay, with the various religious and cultural Malaysian tourist attractions omnipresent in the cities, towns, and villages. Add to that the colonial history, and you have a truly unique country that never ceases to leave you awestruck.
Once upon a time, Malaysia was the ninth most popular tourist destination globally. It currently ranks at around 25, which is still impressive when you consider the list is 141 countries long. And a lot of that has to do with the Malaysian landmarks that can be found all around its islands. Let's take a look at just a few of the most famous, just in case you're looking at Malaysia for your next luxurious getaway.
You may also enjoy some of my other top-rated Malaysia content here: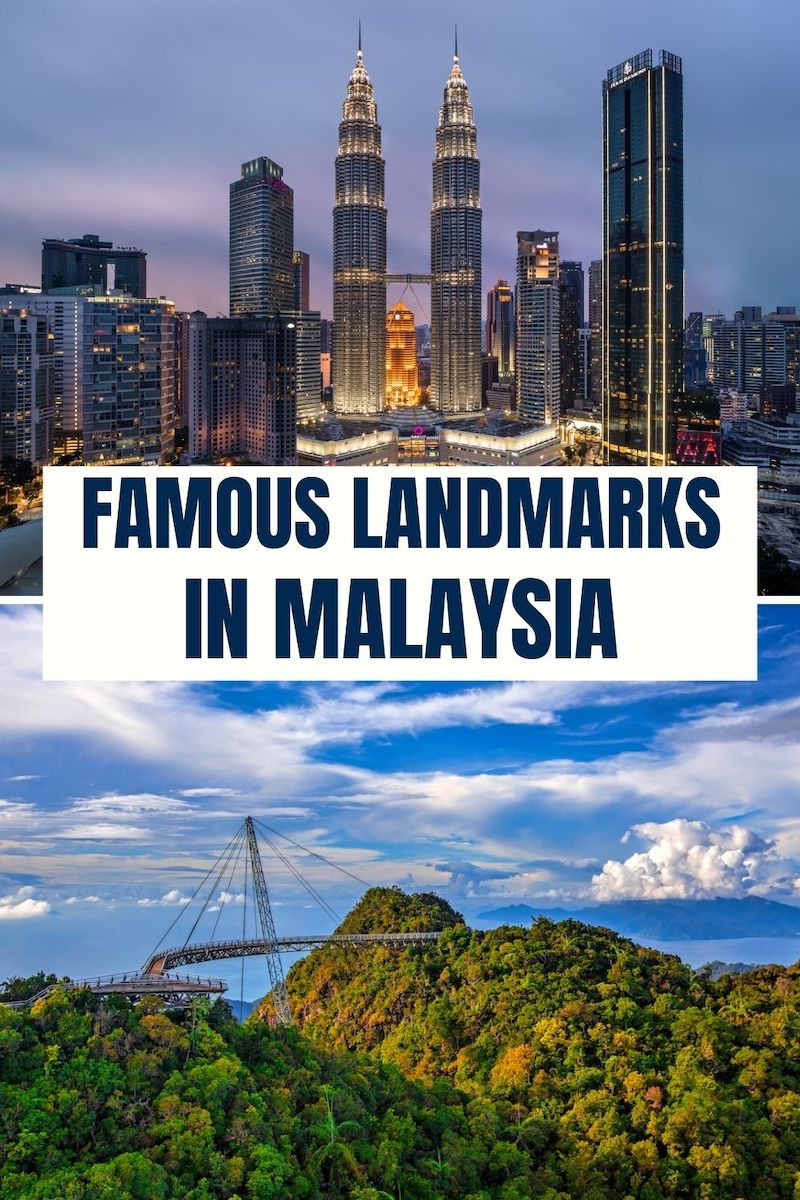 ---
1) Petronas Twin Towers
In Malaysia, famous buildings are definitely a thing. Without a doubt, the most famous building in Malaysia for tourists is the sight of the Petronas Twin Towers in Kuala Lumpur. For a short period of time between 1998 and 2004, they were the tallest buildings in the world and still rank in the top ten, coming in at an impressive #7.
The design is noteworthy. Each tower's structure incorporates an eight-pointed star in its floor plan, which is an important symbol in traditional Malaysian religious culture. The towers are 88 floors high, standing 1483 feet. You can visit tower 2, but not tower 1, as it's a corporate headquarters.
Inside you'll find stores, an aquarium, and even a science center. The top attraction is the observation deck on the 86th floor of tower 2. There's also a walkway between the towers that can be accessed. It makes for a breathtaking view and overall experience, standing above the clouds, looking out over the city and its surroundings.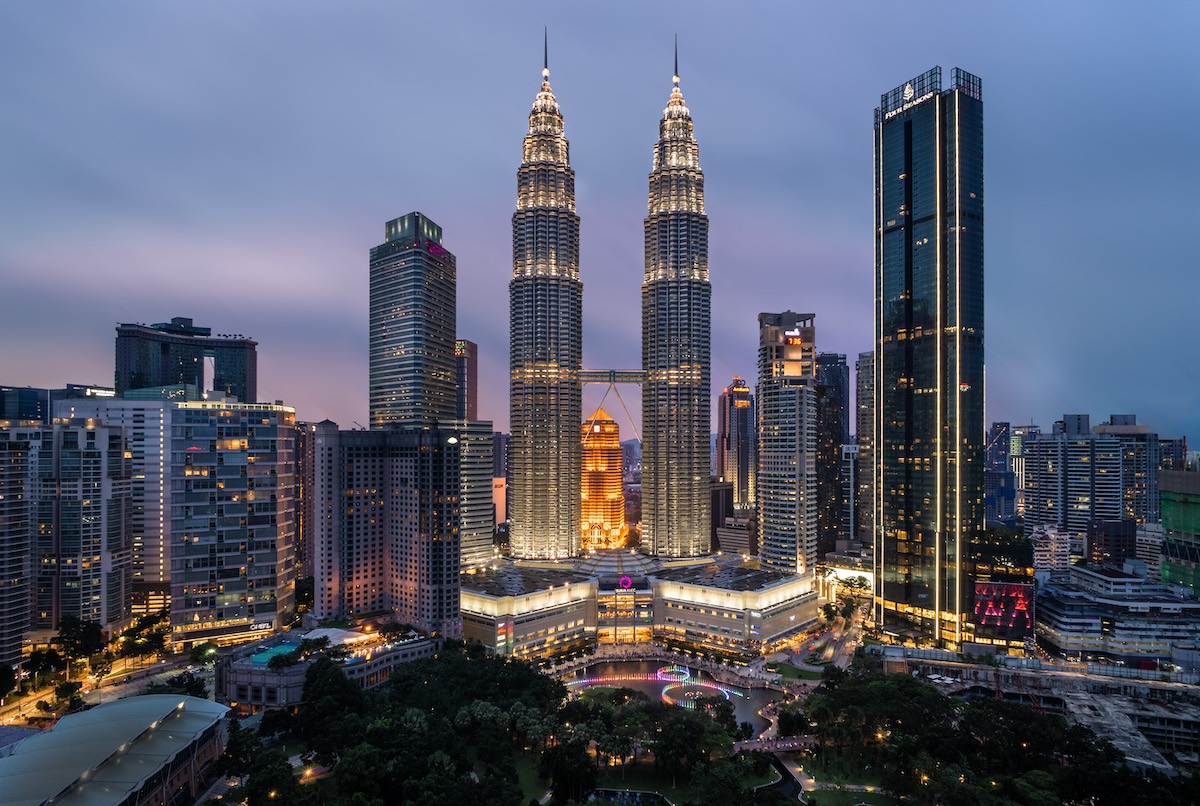 ---
2) Batu Caves
Batu translates to "rock" – so this is the seemingly unimaginatively named "rock caves." But don't be fooled – these caves are amazing to see and wonderful to explore. Situated in Gombak, Selangor, it's a collection of caves and cave temples that reflect the Hindu aspect of Malaysian culture.
The hill where these caves are found used to be known as Kapal Tanggang, named after a legend related to the Hindu settlers there. Visitors marvel at the spectacular color displays that are evident when viewing the Hindu temple in its environment, surrounded by limestone rocks.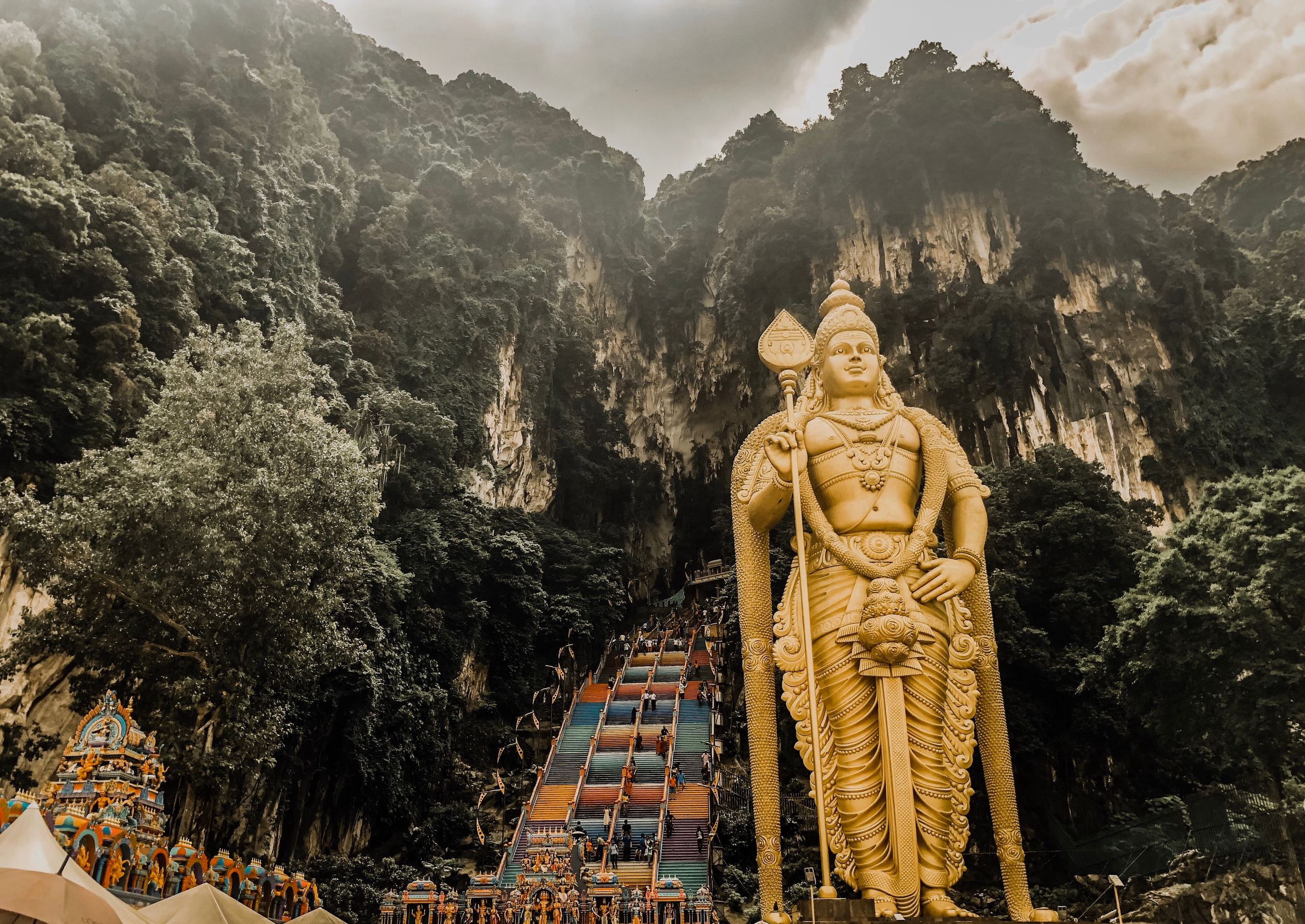 ---
3) Boh Tea Plantation
This is one of BOH's most extensive black tea plantations, and the visit here in Cameron Highlands, Pahang, is well worth the excursion. It is undoubtedly the largest black tea plantation in all of Malaysia. It spans about 465 ha (1150 acres) and was first built to produce in the 1930s.
Think of it as a way to explore an aspect of farming and life that you couldn't exactly do just anywhere. Visit the tea garden (also the company's largest), and take a tour of the factory that is one of the very few in the world to still use a Rotorvane processing system (you can find out more about that here, too).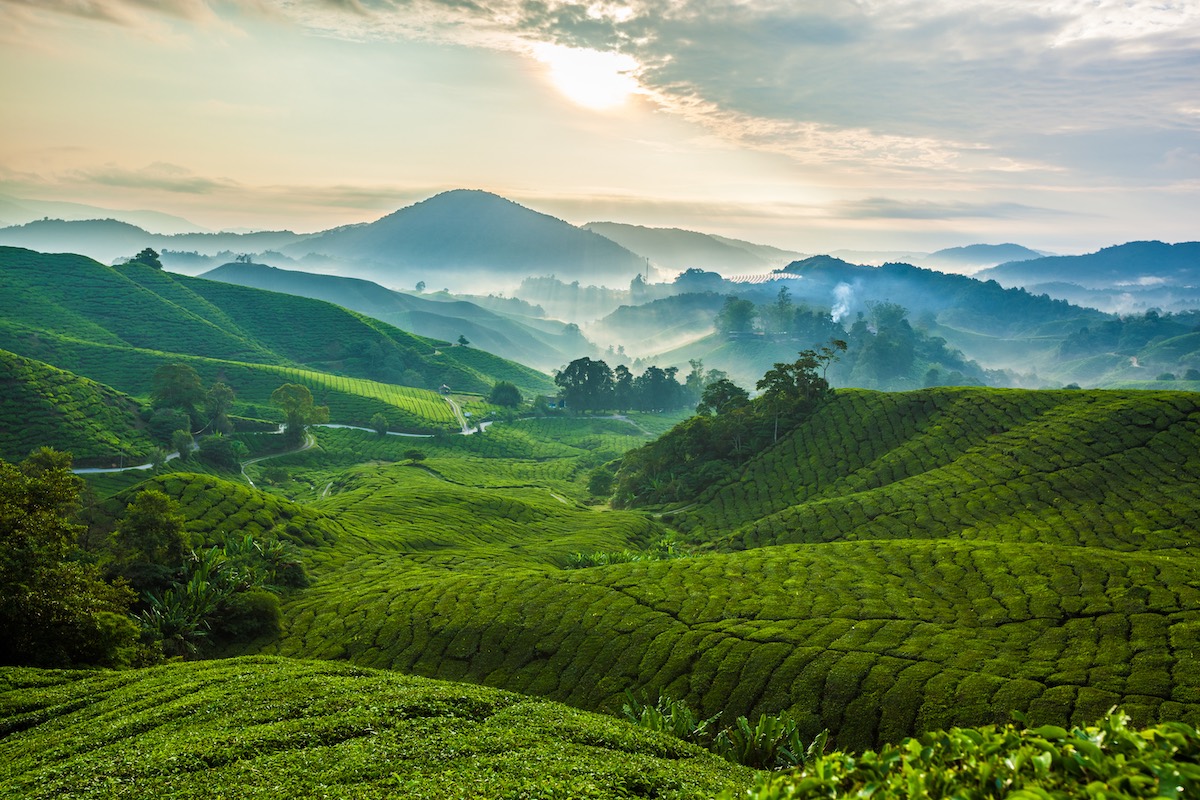 ---
4) Cheong Fat Tze Mansion
George Town (see below) is a historic town in the Penang District of Malaysia and another one of the absolute best attractions in Malaysia. Within that beautiful settlement are many individual buildings worth seeing for their heritage value, among them is this extraordinary blue building known as the Cheong Fat Tze Mansion.
It was originally built by a merchant – the so-named Cheong Fat Tze – in the late 1800s, now located in Leith Street. By all manner of description, it is a mansion with 38 rooms, five courtyards, and several staircases. Most impressive are its 220 windows.
The indigo plant, mixed with the limestone so common in the area, is responsible for the distinctive blue of the building's walls. While Cheong was alive, it was his main residence. But it also served as his business headquarters, and it was a very profitable business.
While exploring the mansion, be on the lookout! Rumor has it that some sections of the mansion are haunted. I will neither confirm nor deny these rumors here.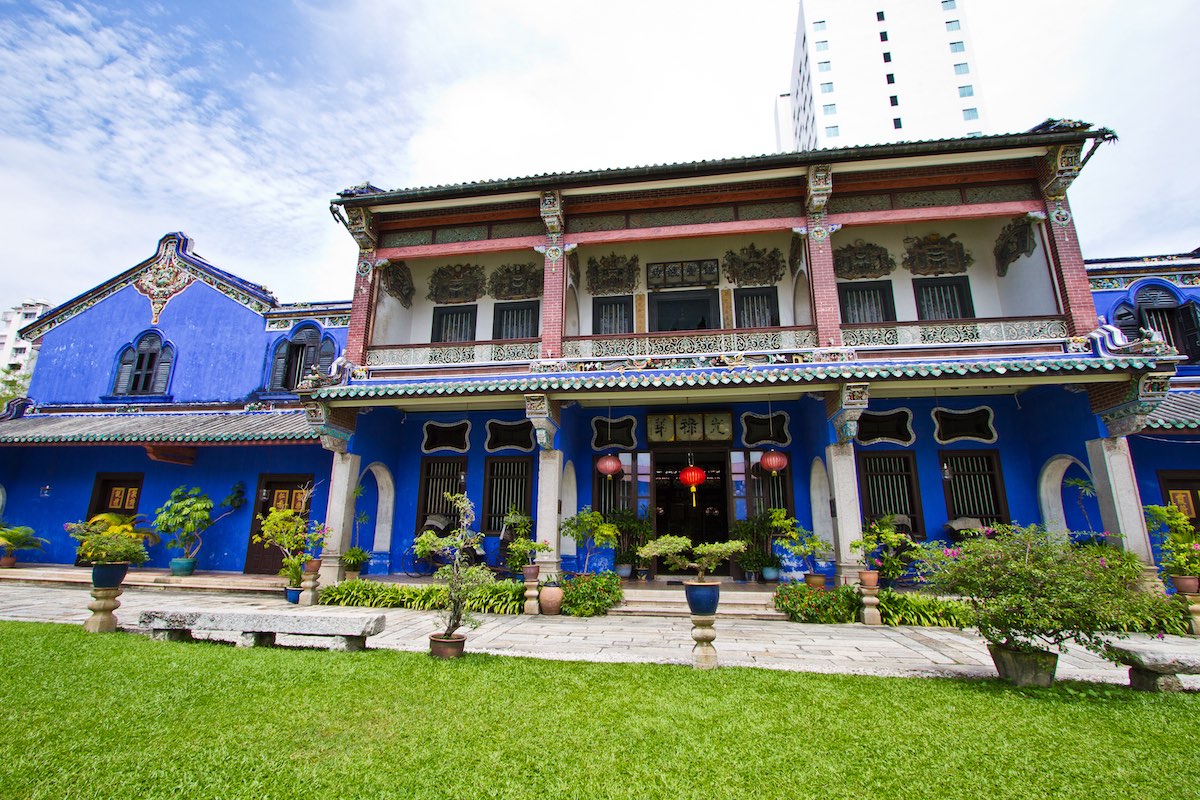 ---
5) George Town
If you've decided to take a look at the Blue mansion, you might as well treat yourself to exploring the rest of George Town. As a city and one of Malaysia's famous places, it's a fabulous assortment of cultures and people and is, in fact, the capital of the island of Penang.
Architecturally, George Town has lots of British colonial buildings that stand to this day. Interspersed with these are Chinese homes and shops, temples, mosques, churches, and even skyscrapers and shopping malls in the modern extension.
But the old town with its 12 000 buildings is where you want to be, to truly understand how amazingly diverse the cultural history of Malaysia is. The funicular on verdant Penang Hill is a great place to get an overview of the old town.
George Town is a UNESCO World Heritage Site and has been in existence in some form for more than 500 years!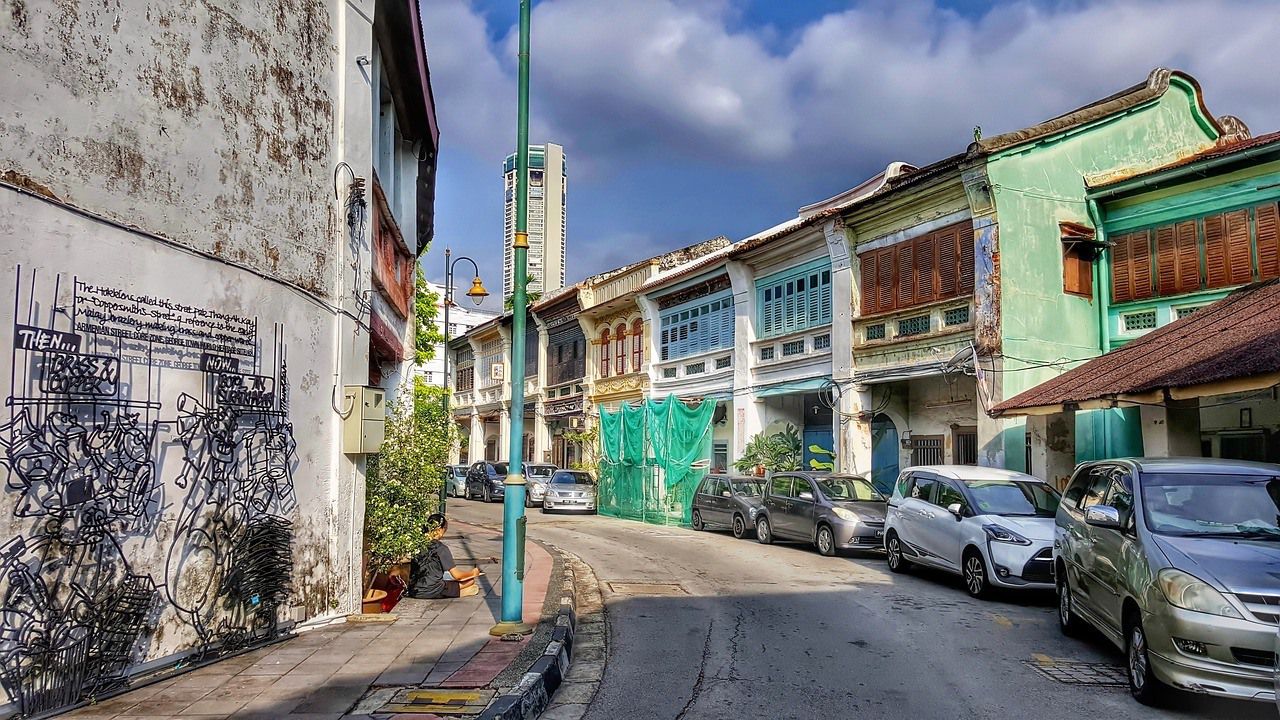 ---
6) Gunung Raya
Gunung Raya is a small mountain in Langkawi – but it is the highest on the island at 2890 feet and therefore one of the most famous places in Malaysia to visit. The entire mountain is covered in a thick rainforest, which is also a great adventure-like experience, should you choose to explore it. It is well-populated with various species of monkeys, birds, and squirrels.
It can get windy on this mountain, so take precautions and heed advice from local authorities. The hikes around the mountain are not recommended for complete novices, as they are challenging. But guides are available for hire. Drawing from the local legends, the mountain is allegedly cursed by the giant Mat Raya.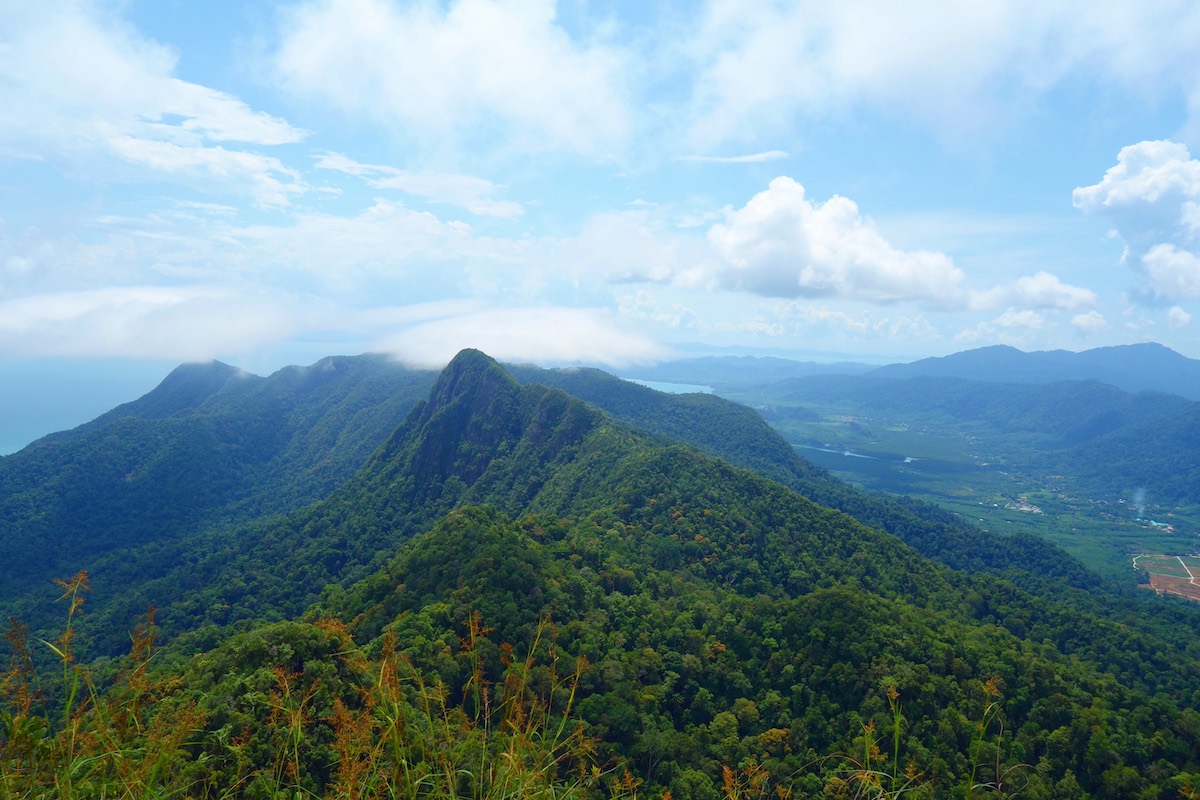 ---
7) Khoo Kongsi Clan House
Members of a Chinese clan would gather at a clan house to honor their ancestors and perform traditional activities that only their members would do together. This Kongsi or clan house is one of the more famous in Malaysia.
Its main attraction for visitors is its elaborate design and architecture. It also serves as a fine monument to the strong Chinese presence in Malaysia over the years. Today, it remains a testament to the history of one of five clans that essentially lived here in the Hokkien area of Penang over the past 400 years.
The current building – Leong San Tong, was officially established in 1835. Although it has been repaired and restored over the years (fire and World War II took their toll, respectively), the building is, for the most part, as it was at the turn of the century.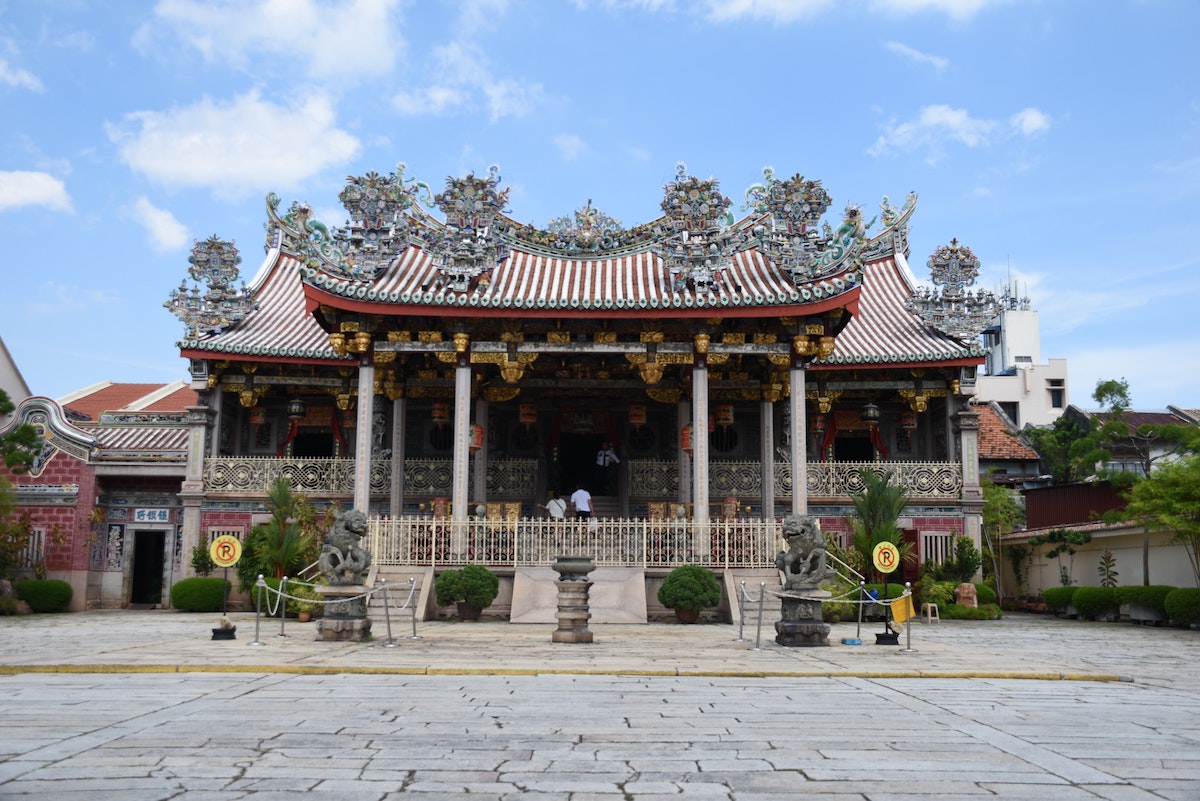 ---
8) KL Tower
The Kuala Lumpur Tower is one of the most famous buildings in Malaysia. It's actually a functional communications tower but has developed quite a following amongst tourists over the years since it was constructed in 1995. Part of its appeal is that it also ranks in the top ten tallest towers in the world, standing at 1381 feet – it officially ranks as the seventh-tallest freestanding radio tower globally.
The tower contains an observation deck at 905 feet and a viewing platform. Interestingly, the viewing platform isn't covered, so it could get windy or cold up there. If you prefer to stay out of the elements, try the 360-degree revolving restaurant near the top.
Of special note was the effort made to preserve a particular tree. Construction technicians changed original plans for the tower to construct a wall around a 100-year-old jelutong tree that now stands near the pedestrian mall. It cost RM430,000 (about $100 000).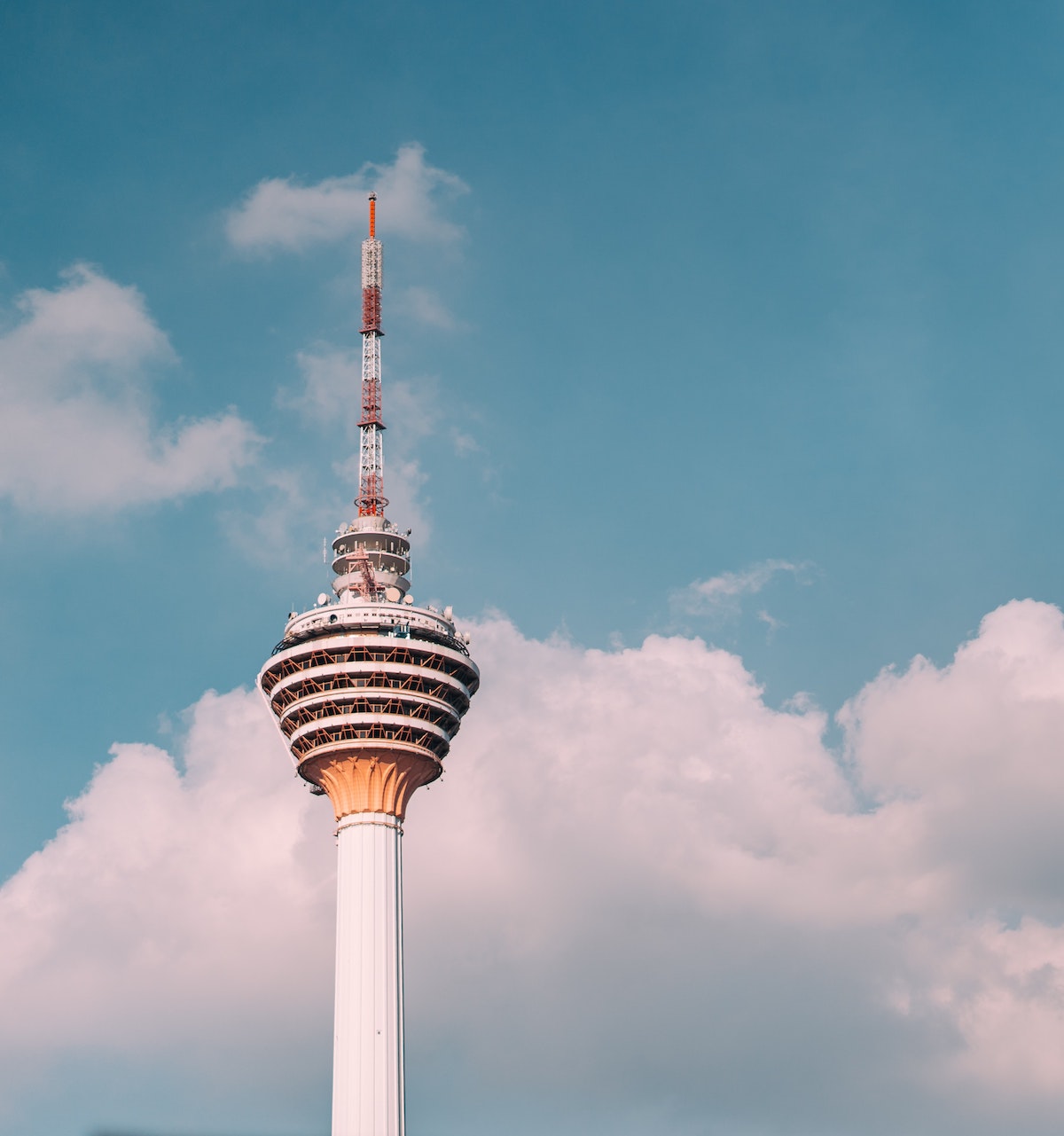 ---
9) Kuala Lumpur Eco Forest Park
This remarkable eco-park is truly special and one of the greenest tourist attractions in Malaysia, if that is even possible. It is situated right in the middle of a huge city, a lot like Central Park in NY in some respects. However, this park features nature trails, canopy walkways, and a truly inspired focus on green and eco-themes.
It has another unique distinction – it is the only remaining rainforest within the greater Kuala Lumpur development, spans 11 000 hectares, and has been officially keeping part of the city green since 1906.
KL Forest Eco Park | Things to do in Kuala lumpur | Travel Malaysia
---
10) Melaka Sultanate Palace
The remarkable story relating to the original palace is that it was alleged to have been built without nails. If this is true, the structure would have been supported by wooden pillars, and its design would have been entirely responsible for its stability.
Today, the building in question is actually a reconstruction made to resemble the original palace and serves as a museum. As far as possible, it has been built according to the records from the Malay annals of the time of the original Sultanate of Sultan Mansur Shah.
The actual Malay sultanate was first established in Malacca in approximately AD1262. It lasted until the early 1500s when the Portuguese invaded and established their own colony. Inadvertently, the Portuguese occupation led to a new Sultanate established in Brunei, which became the regional center for Malay and Muslim trade.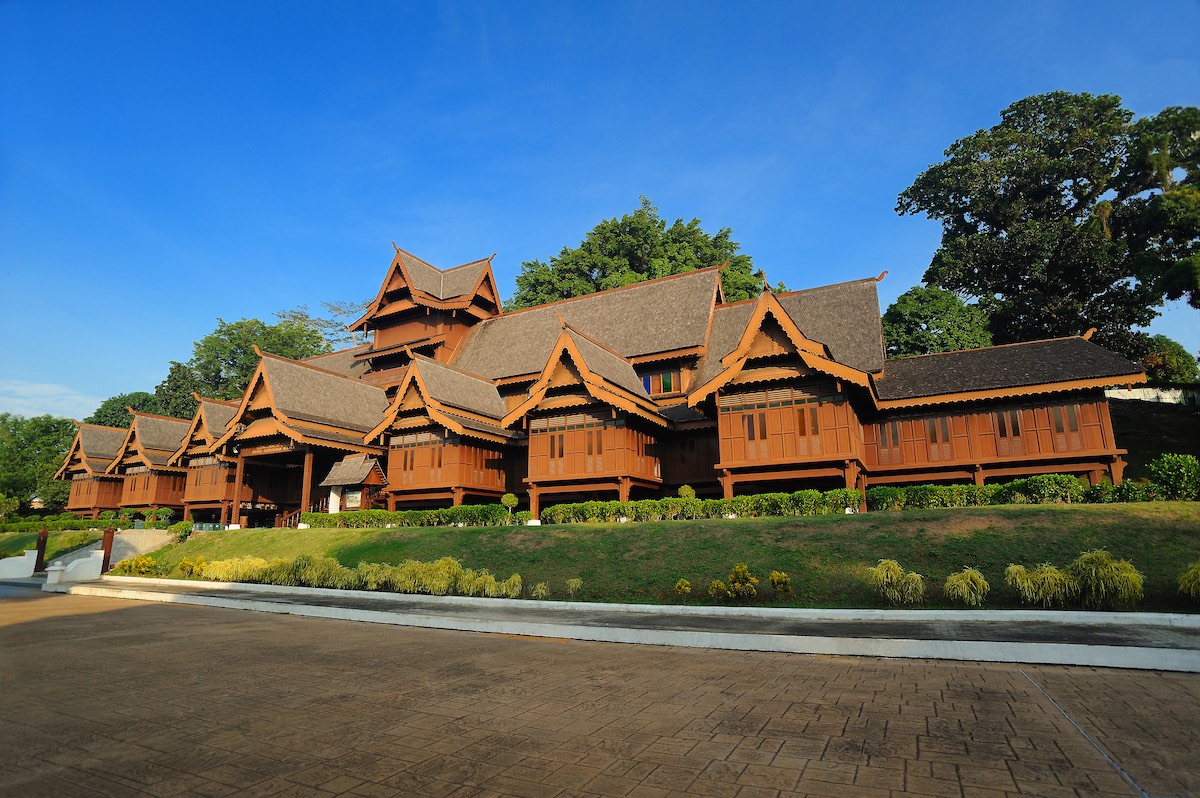 ---
11) Mount Kinabalu
The highest mountain in Malaysia (and Borneo, for that matter), Kinabalu stands at a proud 13 435 feet high. This puts it in another unique club of Malaysia landmarks – that of the highest island peaks, ranking at the third highest in the world.
Climbing this mountain on foot takes about two days and will require some technical discipline and stamina. But the pleasure of climbing it is only half the story. The surrounding natural vegetation and wildlife are definitely part of the pure pleasure of exploring this world, with a huge biome of diverse species.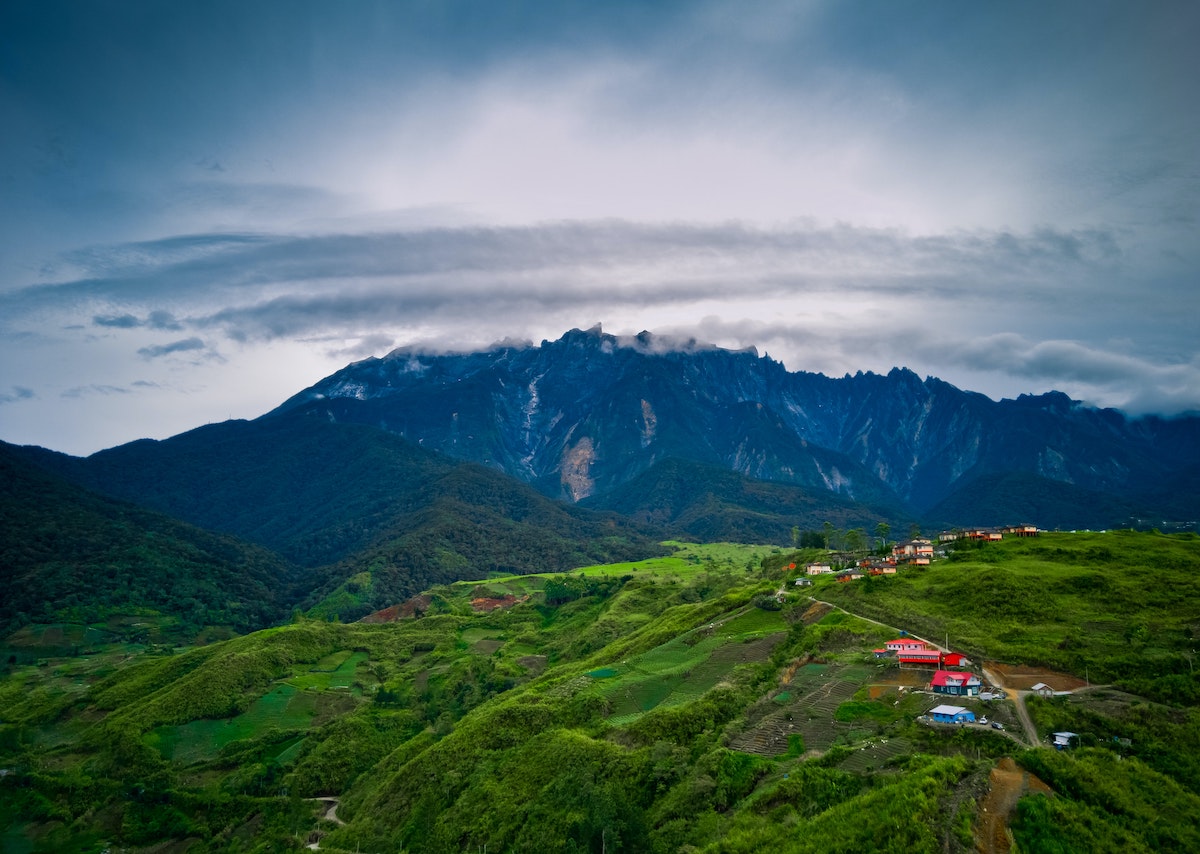 ---
12) Pulau Tioman
Islands and beaches form a large aspect of Malaysia attractions. Beaches surround a nature reserve on this beautiful island. The reserve in question is a rainforest (that's par for the course in these parts) and simply awash with all kinds of flora and fauna to admire. Hundreds of monkey and amphibian species inhabit the area. It's a popular destination for divers who love to explore shipwrecks, corals, and sea life in general.
Of particular interest to those with interest in conservation is the Juara Turtle Project, an actual hatchery and protection zone for sea turtles. There are also a few modern amenities to make the visit comfortable. A few top restaurants and the Mukut resort will take care of all your relaxation needs on Tioman Island. You can also hang out with the local fishermen at Genting Village for a taste of local life.
---
13) Thean Hou Temple
A little bit of Chinese religious culture is always a must on an itinerary. The temple dedicated to The Queen of Heaven Thean Hou overlooks Jalan Syed Paraya in Kuala Lumpur. It's a modern establishment, completed in 1987.
It happens to be one of the largest Buddhist temples in the South East Asia region, sporting six tiers. It also has an intriguing mix of ancient designs coupled with modern construction techniques, making it a fine marriage of the old and the new in living functionality.
Visitors may be lucky enough to visit during a celebration for one of the Buddhist goddesses or a traditional Buddhist chanting session or even take qigong, tai chi, or wushu classes.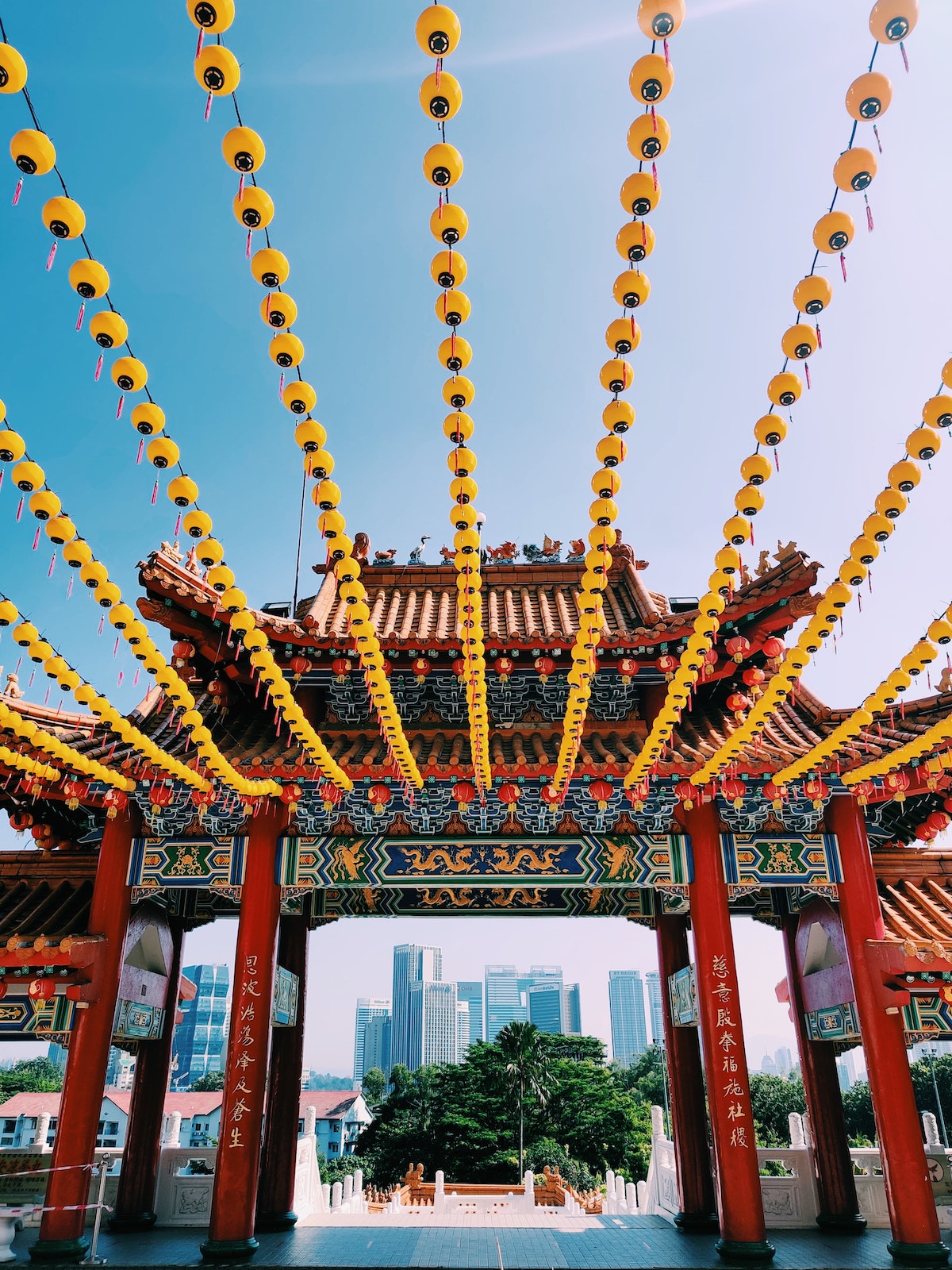 ---
14) The Langkawi Sky Bridge
Sky Bridges are beautiful inventions of the modern world, as they offer a genuinely unique elevated experience from which the surrounding area can be viewed. There's a 410-foot sky bridge that starts after the last stop of the Langkawi Cable Car. It's an impressive 2 2296 feet above sea level.
What about the view? Well, it's mainly of the Gunung Mat Cincang and the Telaja Tujuh waterfalls, and that is usually enough to satisfy even the toughest of visitors. You can also see some islands in the distance.
The bridge itself is simply beautiful, too. It's a curved walk that seems to wind between the green hills – indeed a walk among the clouds, if you will. And as a bonus, there are little triangular platform stops along the way for you to take a break.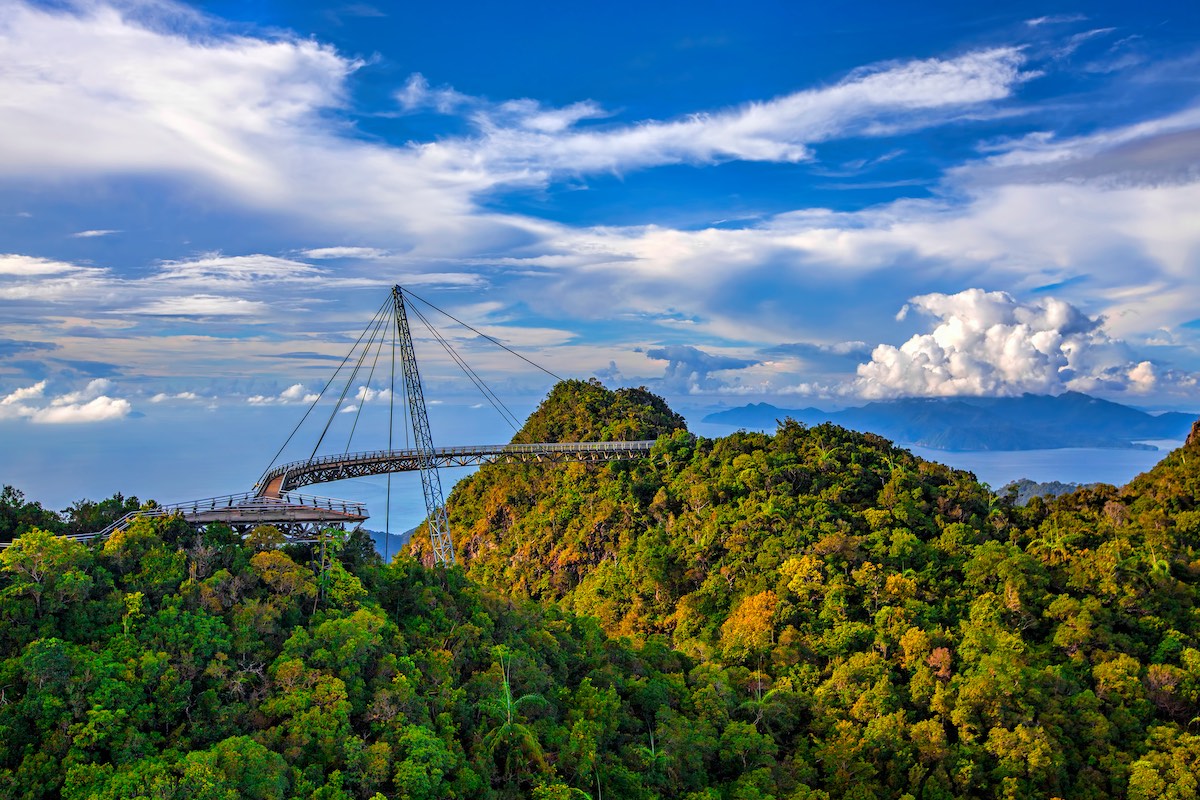 ---
Planning a trip to Malaysia & Southeast Asia?
I've spent A LOT of time exploring Malaysia and the nearby destinations in Southeast-Asia, and would love for you to check out some of my favorite articles below!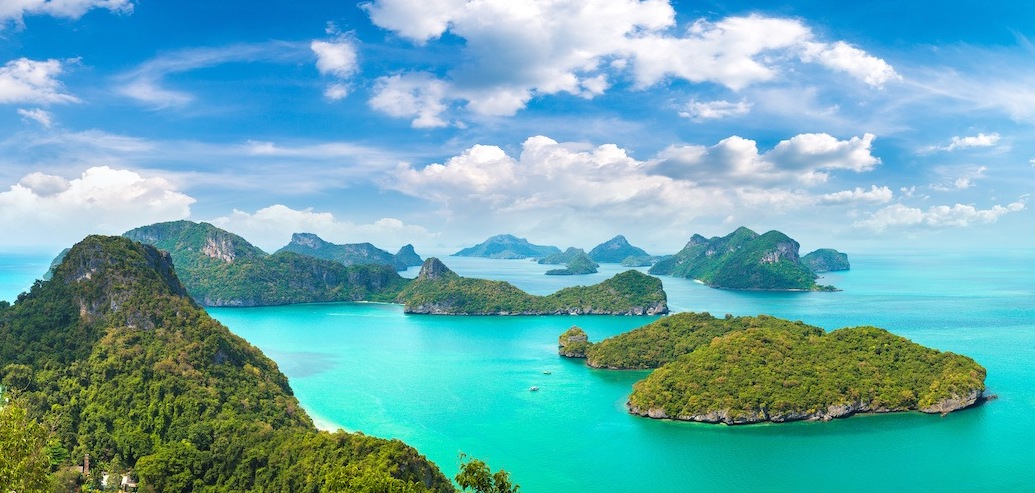 https://www.jonesaroundtheworld.com/wp-content/uploads/2022/02/Petronas-Towers-Famous-Landmarks-in-Malaysia.jpg
806
1200
TravelTractionsJATW
https://www.jonesaroundtheworld.com/wp-content/uploads/2017/03/logotry-1-1-300x106.png
TravelTractionsJATW
2022-02-28 22:02:28
2022-02-28 22:04:12
14 Famous Landmarks in Malaysia | Buildings, Places, & Attractions