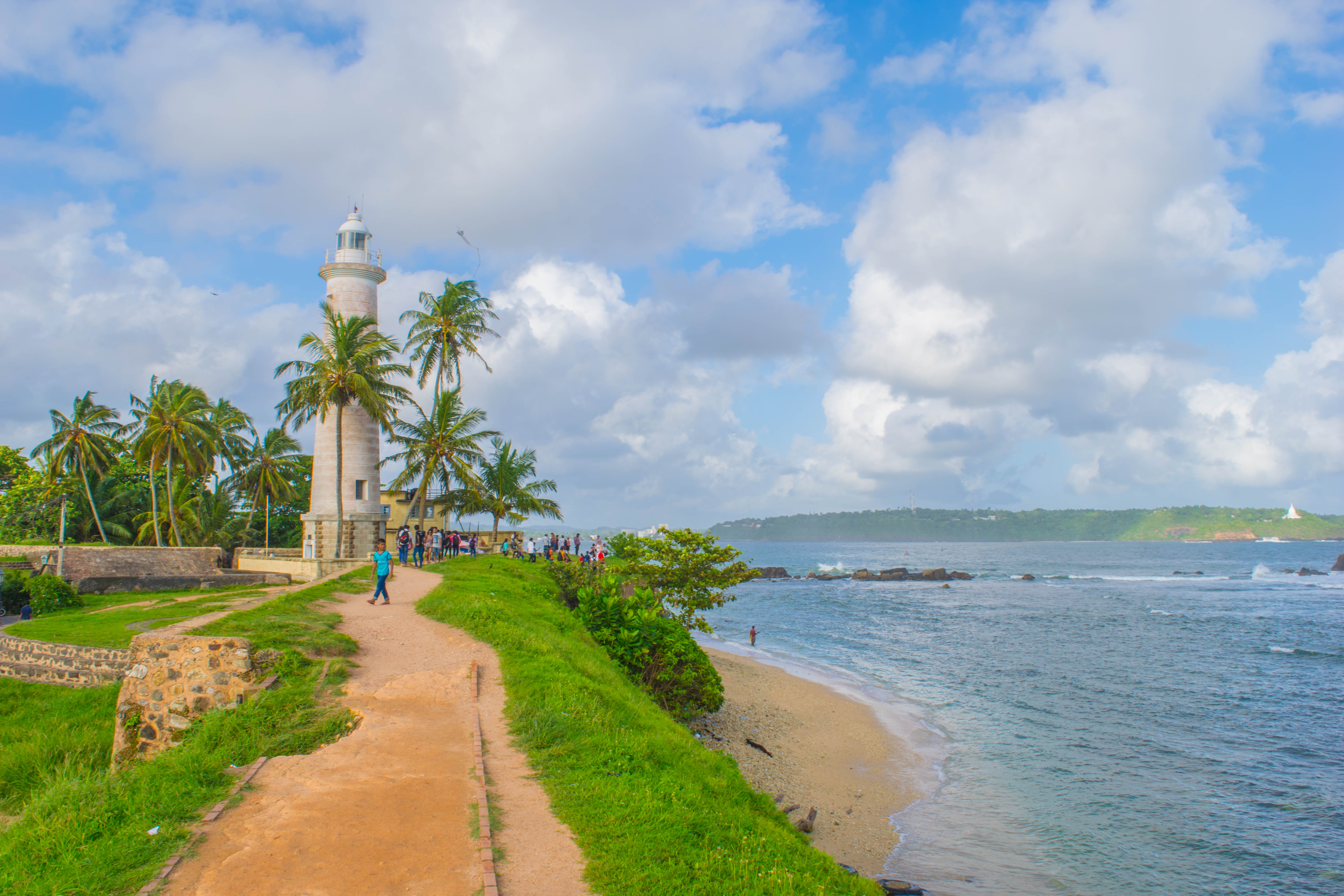 Sometime towards the end of 2015, I saw an application to become a finalist for a Travel Blogging Conference in Southern Sri Lanka. I quickly filled out the online form, entered in my blog & social-media details, and pressed submit.
It quickly moved to the back of my brain, and I forgot all about. That was until I checked my email one glorious day, and found out I was selected as a hosted blogger. Out of 700+ total applicants, I was in the top 60. Not too shabby.
I had already been to Sri Lanka, and visited a lot of the North, Central, and Eastern country highlights. So when I was browsing through the tour options, the "Discover South" tour was the perfect fit.
I'm very happy with my decision ,because our tour was a damn good time We saw some really cool parts of the country, ate some delicious food, and had a solid group of fellow travel bloggers. Shoutout to the Discover South crew! We the best! *DJ KHALED Voice*
Top Highlights from a Week Exploring Southern Sri Lanka
---
Turtle Sanctuary:
The trip's first highlight was the stop at the turtle sanctuary in Bentota. We stayed for about one hour and learned all about how they protect and help the turtle population in Australia. They've got heaps of cute baby turtles that had recently hatched. They keep there for a brief period, before releasing them into the ocean. They also take care of injured turtles that wouldn't be to survive in the ocean. It's a really great project, and they're doing some quality work.




---
Cinnamon Bey Sunset & Gastronomical Experience:
Staying at the Cinnamon Bey was definitely a highlight for me. The coastline is gorgeous, there were two separate pools, and the accommodation was really comfortable. We arrived with a special welcome dance, a refreshing cold mojito, and warm smiles from the staff.
My sunset photos also came out really well.
It was our first night on the tour, so they had a pretty amazing cocktail & appetizer meeting, followed by a delicious 9-course meal. I actually reviewed it on the Cinnamon Hotel Facebook page for a contest and won a free 30-minute massage.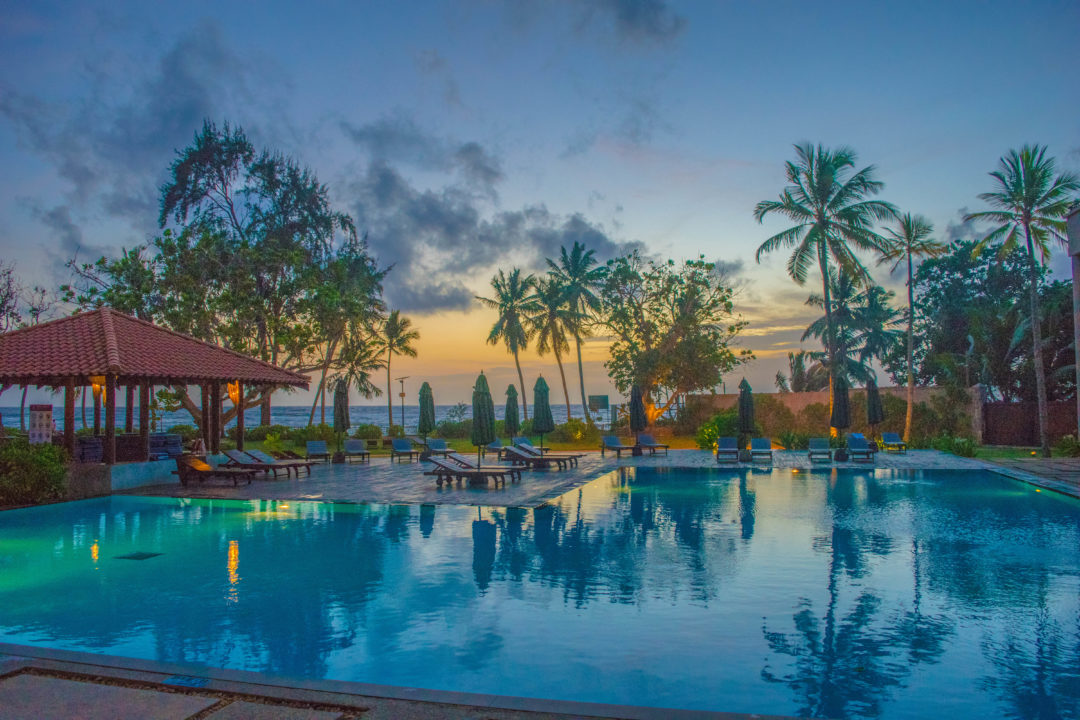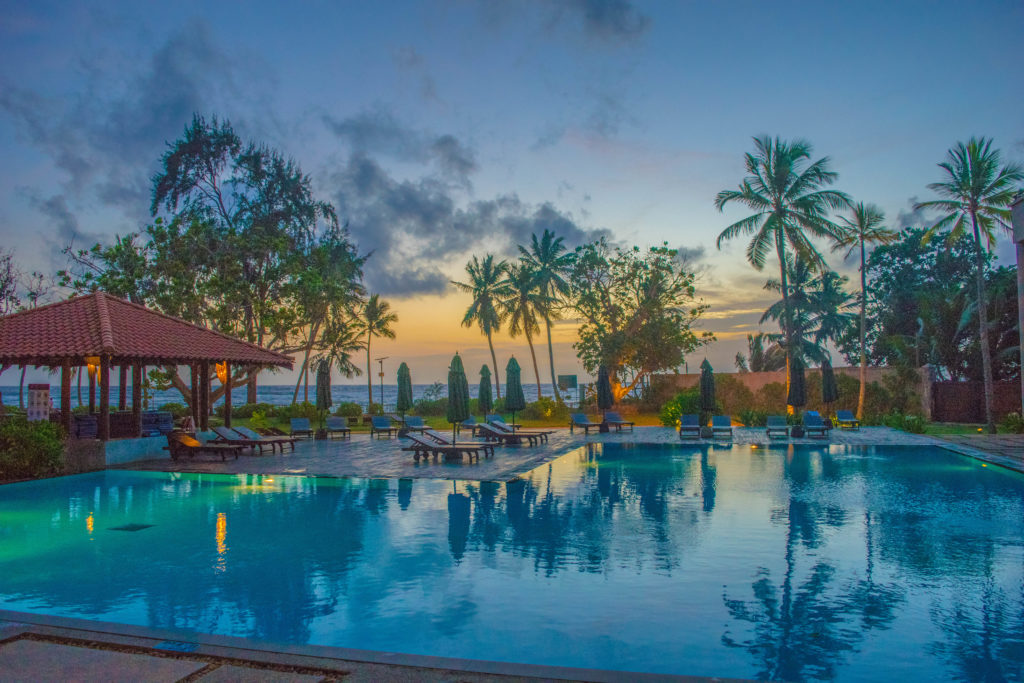 ---
Cinnamon Trail Experience:
We made a quick drive to this picturesque lagoon and boarded small canoes to begin our journey to an island in the middle of the lagoon. Here we learned how they make the legendary Cinnamon spice. It was an extremely hot day, and we all came out a little sunburnt, but was definitely a solid activity. Check out more about the Cinnamon Trail in Dodandoowa.
---
Exploring Galle:
The aforementioned boat ride took a little bit longer than expected, and unfortunately that caused our time to Galle, Sri Lanka to be rather rushed — but still managed to see some pretty beautiful sights. I had heard nothing but great things about this old Dutch fort city, and I'm definitely hoping I can make it back there again soon. I don't know too much about the history, but thanks to the internet, I'll be reading all about it.




---
Sunset Competition:
If you follow me on Instagram, you'll know I'm pretty keen on taking sunset photos. Well, the folks at Cinnamon Hotels offered up another free massage for the best captures.
I'll admit I was pretty worried. The fellow bloggers on the trip had some pretty stellar photography equipment, and I wasn't sure how I'd manage. So I decided to throw in the "cheese factor", meaning using the #TBCAsia to win me some brownie points.
I love how my photo turned out — and it was good enough for a victory :-)
---
Hikka Tranz Downtime & Massage:
After a busy couple of days jam packed with stuff to do, all bloggers all enjoyed a decent amount of free-time to catch up on work, and for the winners to claim their free massages. Cinnamon Hikka Tranz was beautiful, and laying by the pool was pretty great.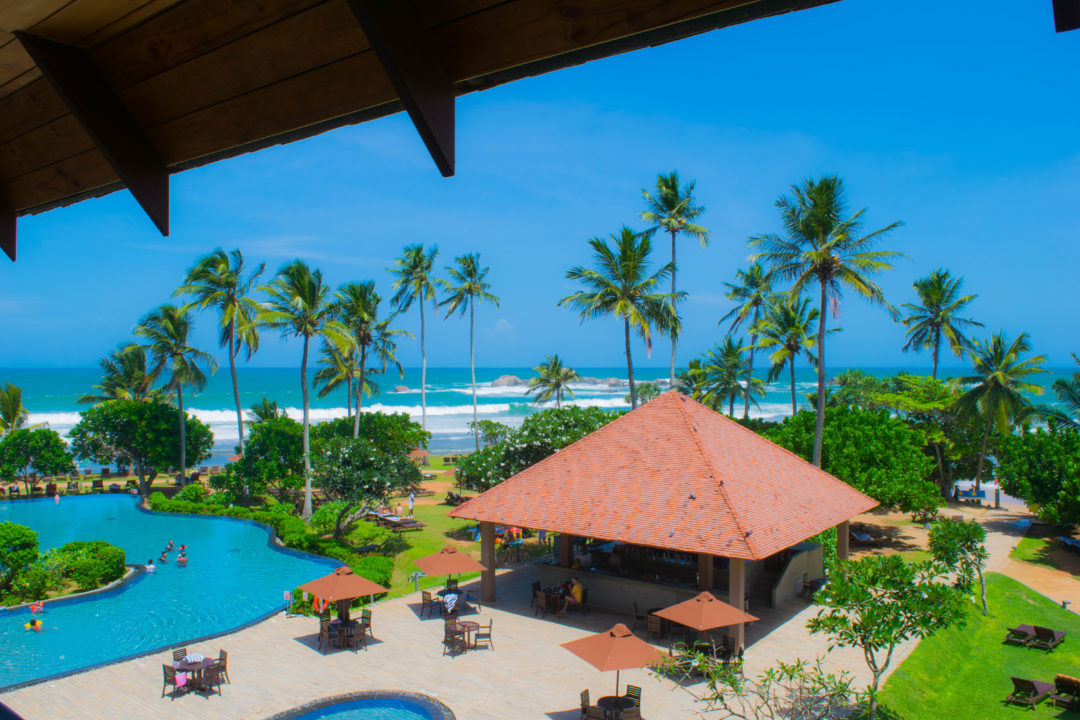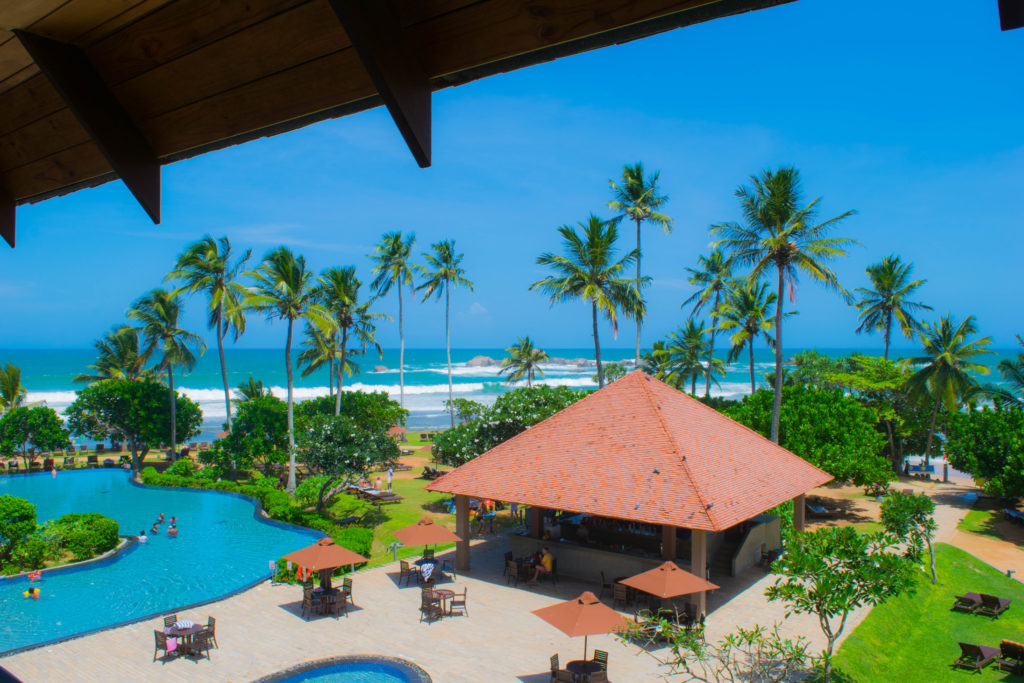 Dining with Crocodiles:
This was hands down my favorite aspect of our tour. After a rather long and exhausting bus ride to Cinnamon Yala, we were welcomed by having a delicious buffet in a rather strange location — out by this lagoon which was filled with crocodiles. It was pretty damn awesome. You can actually see them in a couple photos, but none of my shots came out that great.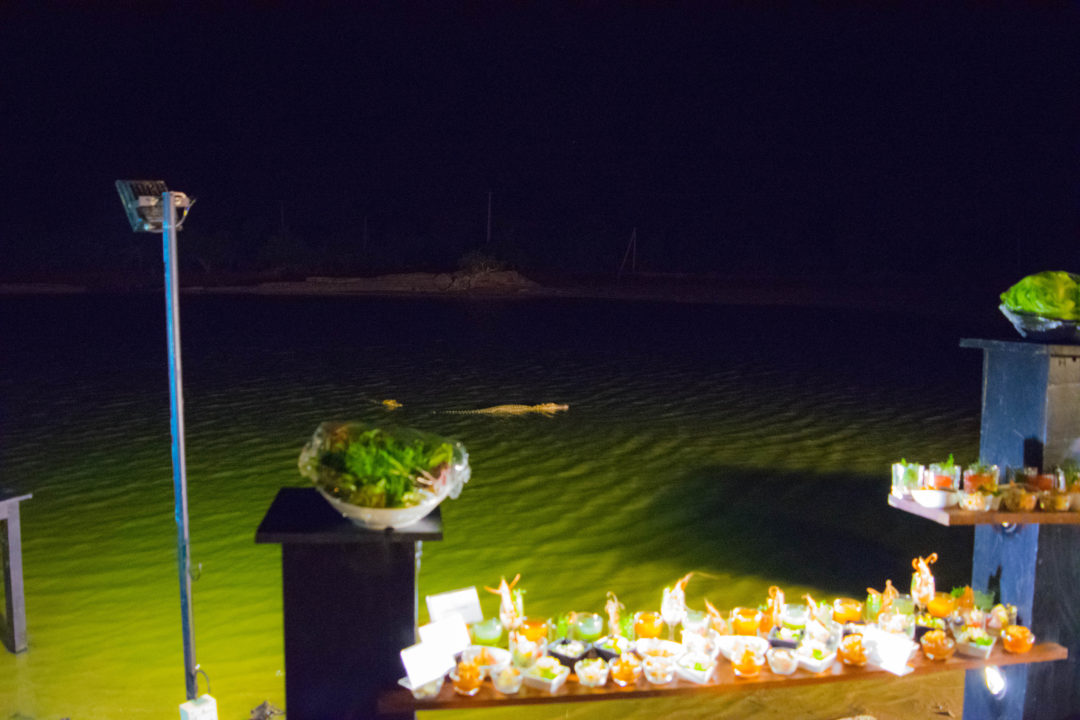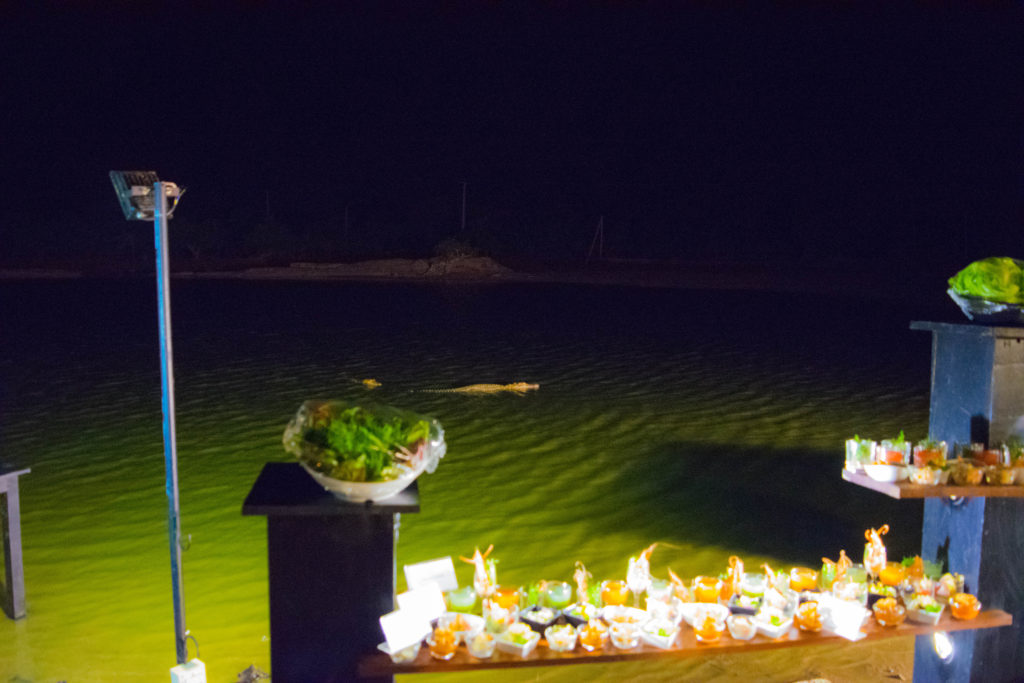 ---
Yala National Park Wildlife Safari
I had never really been on a safari before, so this was such an epic experience for me. While we didn't manage to spot any leopards or sloth bears — we did see heaps of elephants, spotter deer, monkeys, wild boar, peacocks, and heaps of different birds.
The entire national park is just absolutely gorgeous landscape and scenery. We spent about 6 hours driving around in a jeep, and I easily could have done the same thing for a couple more days. I'll be heading back someday in search of that leopard.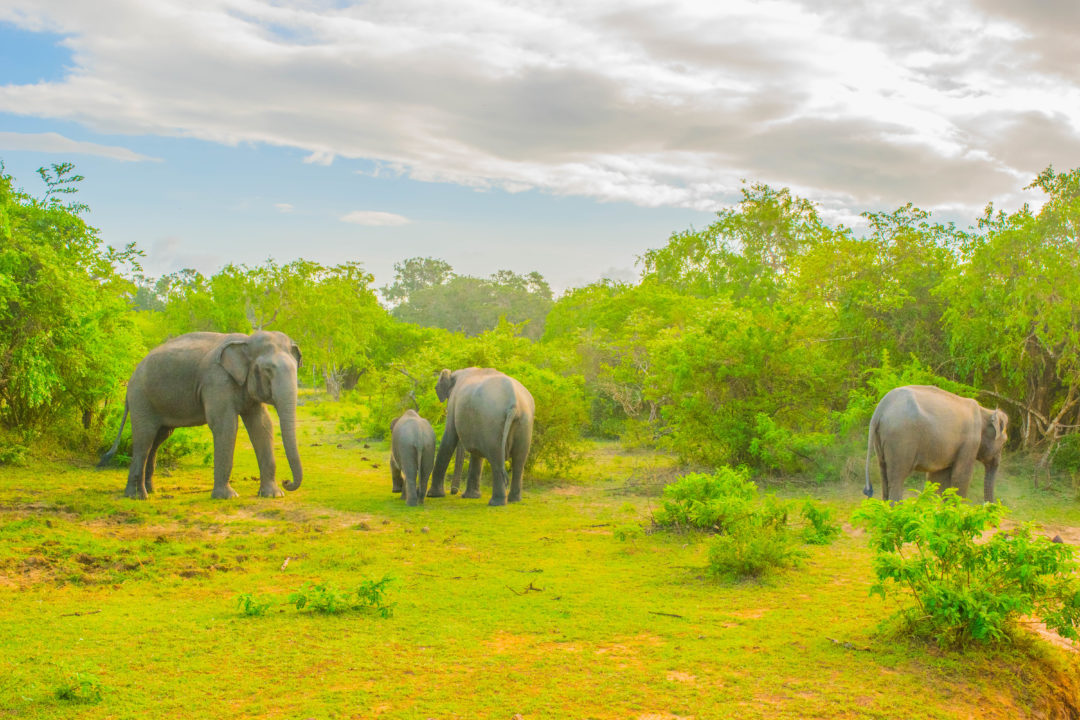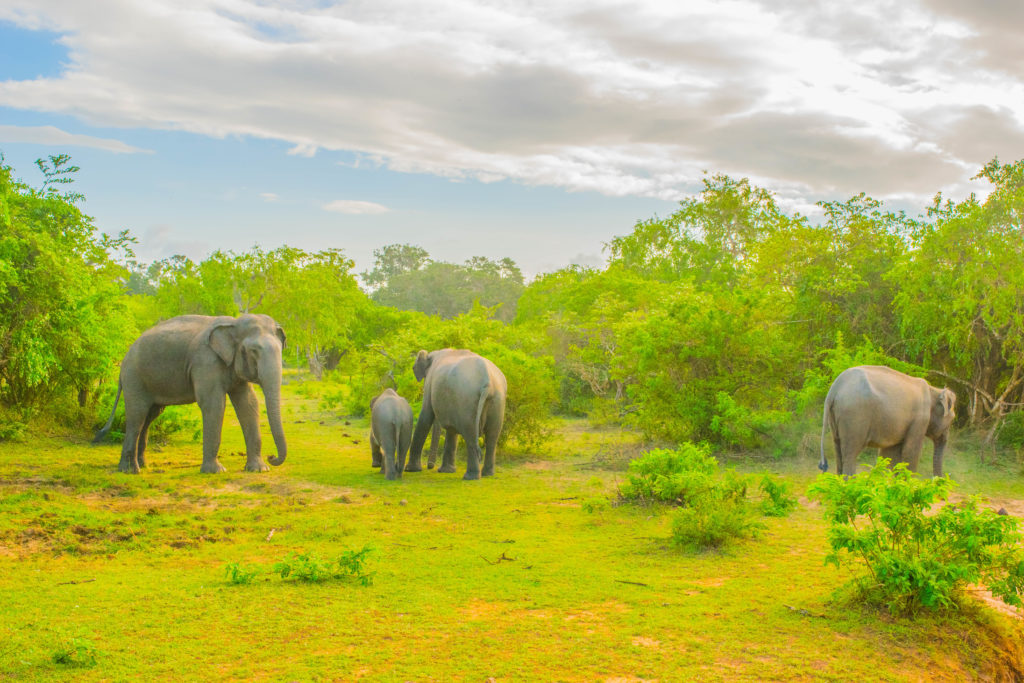 ---
Amazing Buffets For Every Meal
I honestly can't even begin to explain the quality of meals we were eating. I've been living in Australia where food is very expensive, and I've also been saving up money for more travel. My diet in Sydney primarily consisted of hummus…
So when for pretty much every single meal having a delicious buffet — I was in paradise.
Actually — the food was easily my favorite aspect of this.
Cinnamon Hotels — I blame you for my 4 KG weight gain. WORTH IT.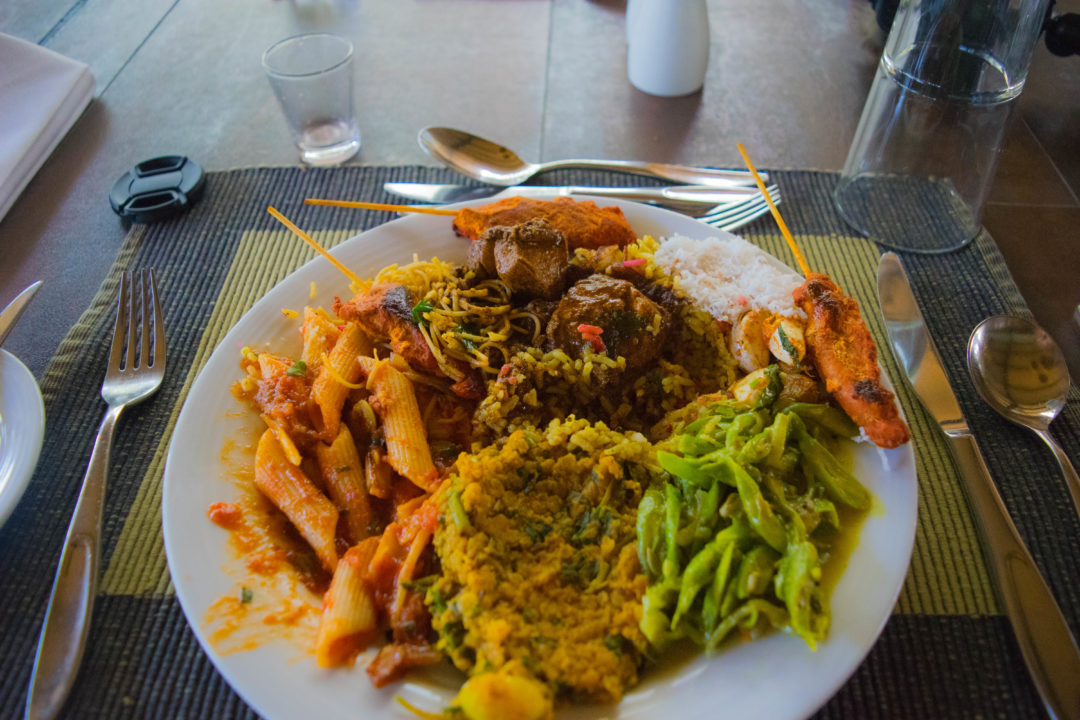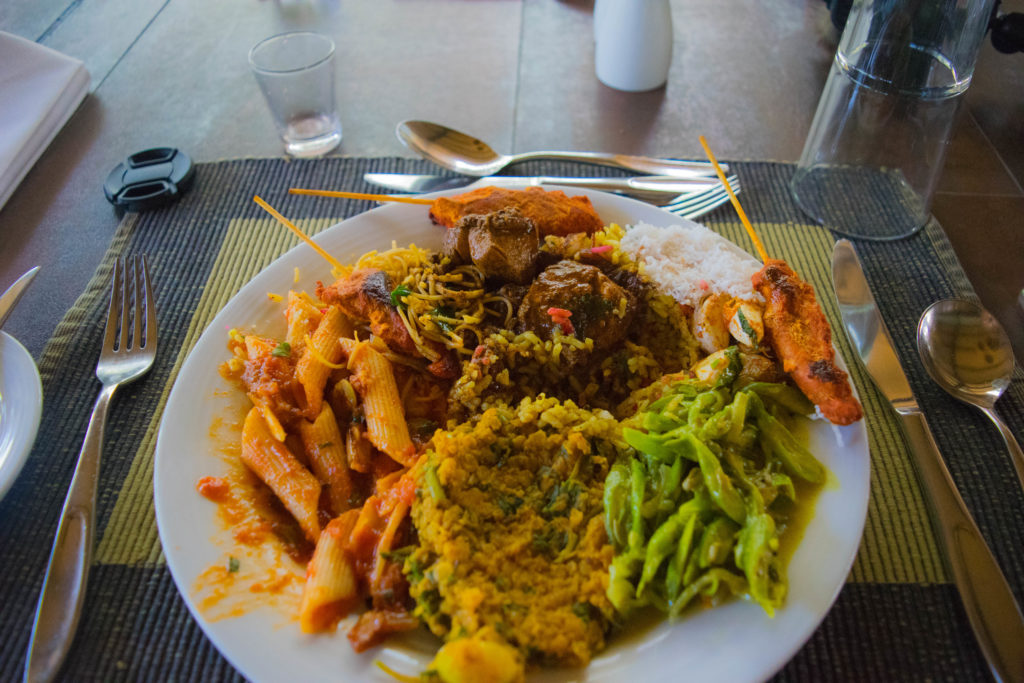 ---
While the tour might have felt a little rushed at times, it was still an absolute blast. I'm so happy that I was selected to be a hosted blogger for TBC Asia. I met some amazing people, ate & slept like a king, and had a fantastic tour of a beautiful country.
---
Special thanks to the people at Cinnamon Hotels for providing amazing accommodation throughout the tour, Sri Lankan Airlines for flying all of the particpants, and the Professional Travel Blogging Association for organizing this event. It was massively successful, and I'm glad I was there to be apart of it.
---
Planning a trip to Sri Lanka?
Having been to Sri Lanka three different times now, check out a few of my other articles here:
---
THANKS FOR READING
Follow my adventures Around The World on Facebook, Instagram, Twitter
& Add Me On Snapchat: — JonesATW
https://www.jonesaroundtheworld.com/wp-content/uploads/2016/06/DSC_1490.jpg
4000
6000
Dave
https://www.jonesaroundtheworld.com/wp-content/uploads/2017/03/logotry-1-1-300x106.png
Dave
2016-06-13 07:05:08
2020-09-26 20:54:41
A Week Exploring Southern Sri Lanka: The Cinnamon Experience