If it's a white sand beach experience on a beautiful island you seek, it's a great idea to start planning your Tahiti itinerary.
This south pacific wonderland is known as the "Gateway to French Polynesia," and it's not hard to see why with its beautiful botanical gardens and stunning scenery.
While many travelers just fly into Tahiti and simply jet off to popular tourist destinations like Bora Bora, I'd say that is a HUGE mistake! Complete with amazing accommodations, incredible scuba-diving, world-renowned surfing, towering landscapes, and wondrous coastlines, there's definitely something for everyone on Tahiti.
Although this is a coastal oasis, the island's interior felt like an untouched paradise, so much so that it felt like I was in Jurassic Park or Avatar. Some argue 4 days in Tahiti is better, but I found 3 days in Tahiti perfect for seeing the main island's top attractions, tours, and destinations.
Who knows, you may even extend your French Polynesia itinerary by island hopping to majestic Moorea or the Society Islands. This may sound too good to be true, and it may well be, but there's no better place to start this adventure than with this Tahiti itinerary.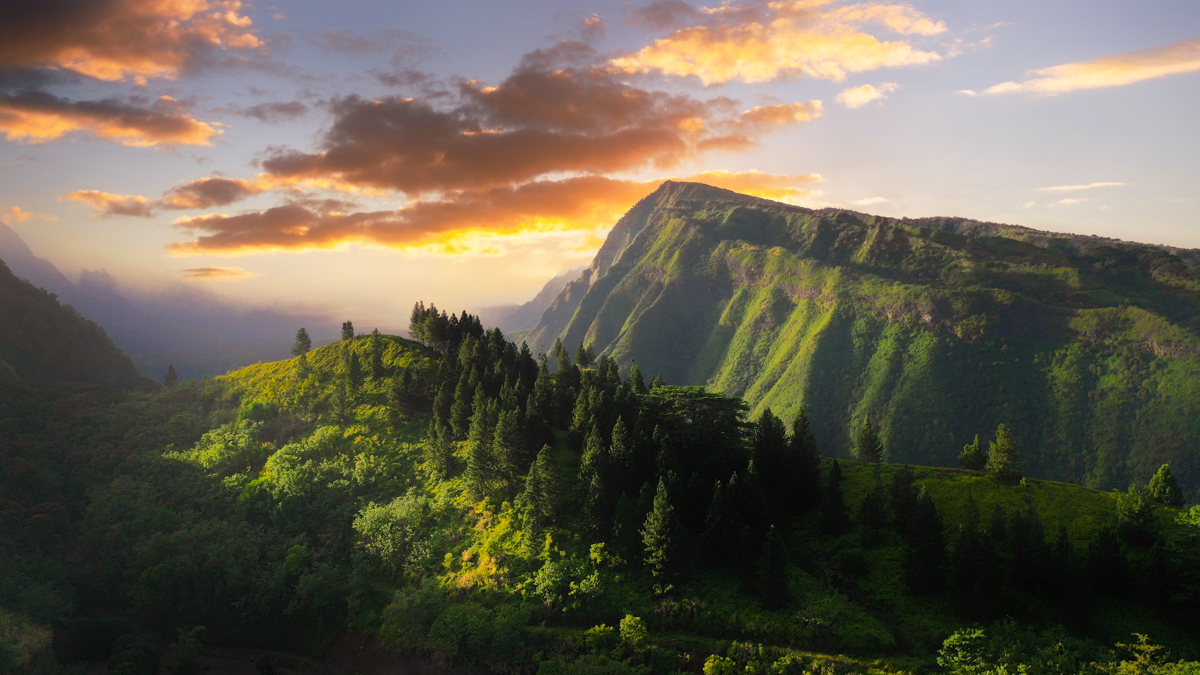 ---
Tahiti Itinerary Day 1: Full Day 4×4 Valley Tour
First things first – if there is one tour/day trip you MUST experience while in French Polynesia – THIS IS IT!
Channel your inner Indiana Jones and embark on this bumpy 4×4 adventure through Tahiti's iconic largest valley with towering mountains, massive waterfalls, and lush scenery. It's not just scenery, though, as you'll also learn all about the history of Polynesian culture, medicine, flora, and so much more.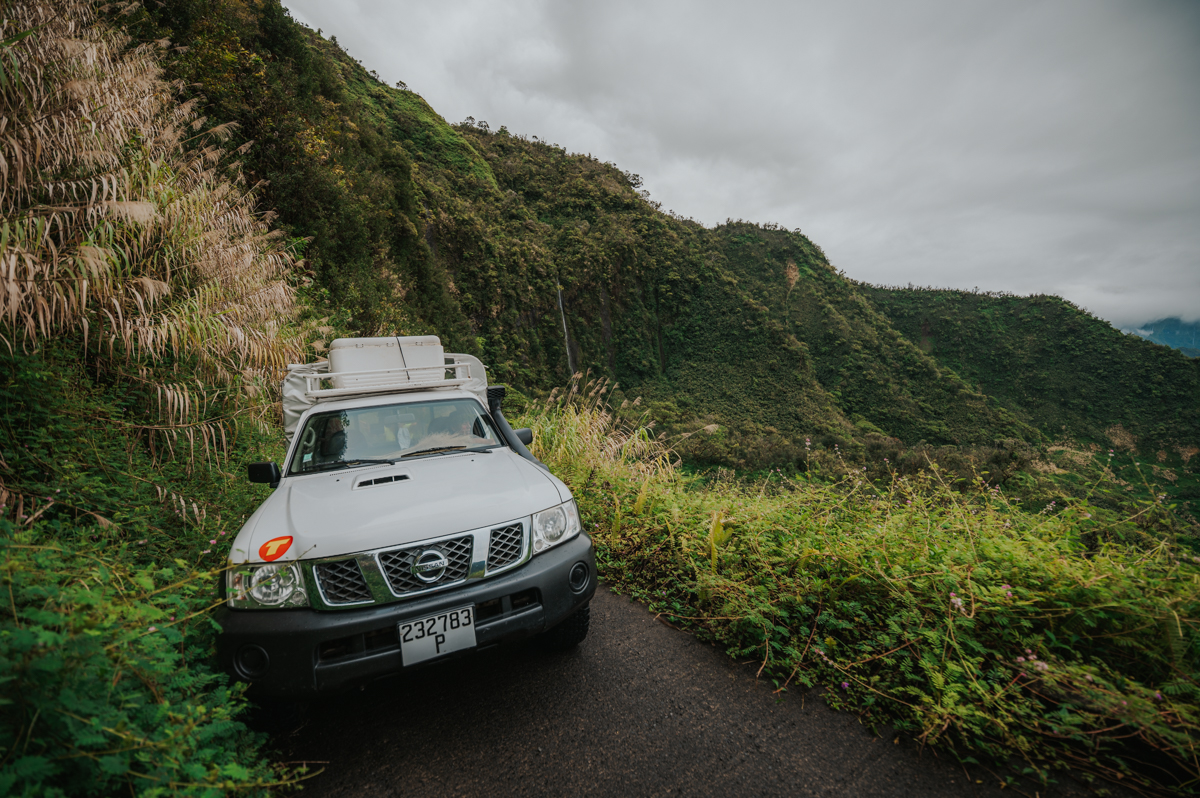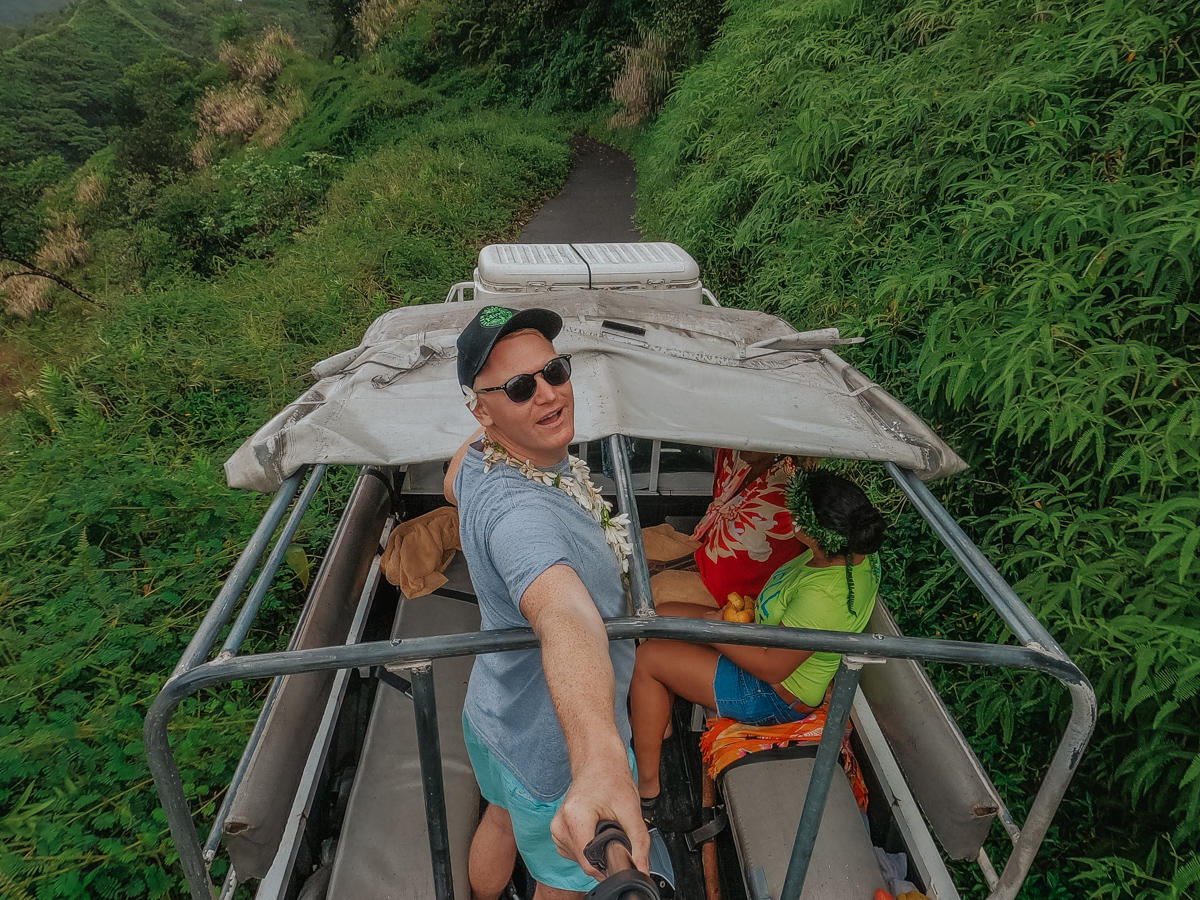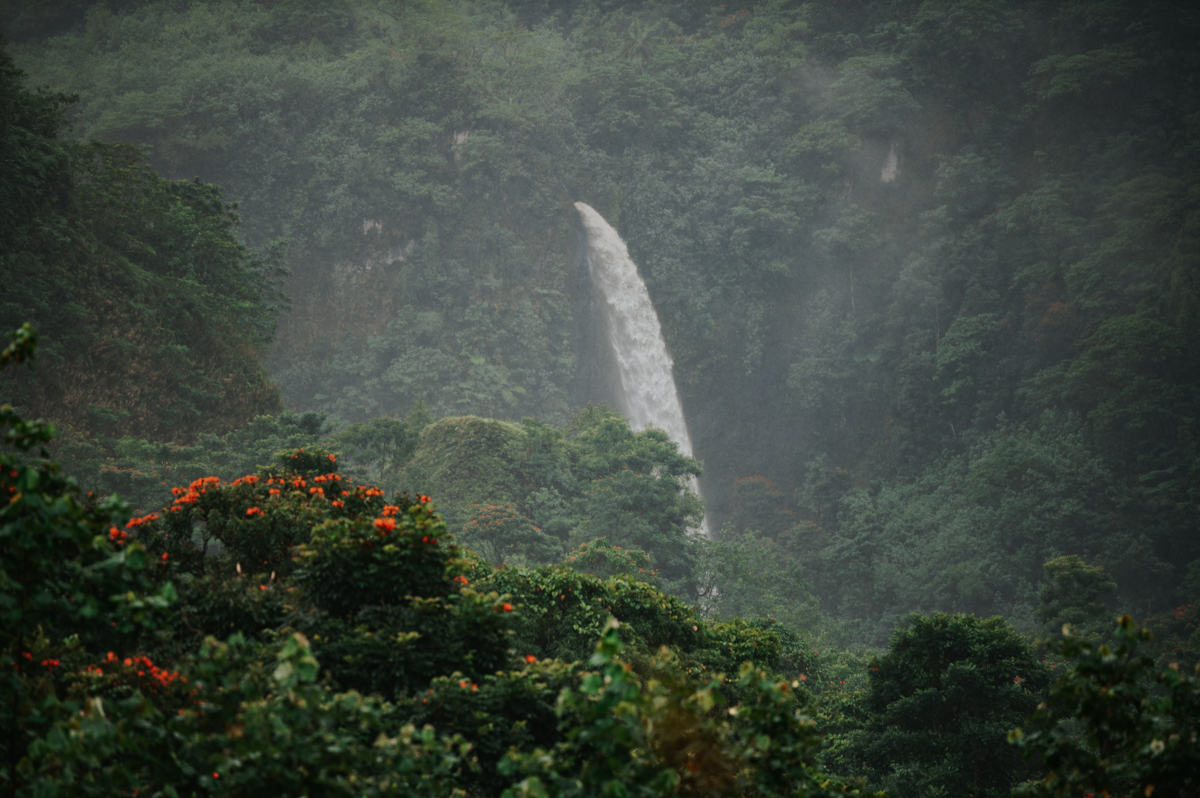 Several companies offer expeditions through the Papenoo Valley, but I recommend booking a trip with Iaorana Tahiti Expeditions. I was fortunate enough to spend 8 hours on a private tour with the company's founder and main tour guide, Teuai Lenoir.
Let's just say he is an absolute legend! He's incredibly knowledgeable and passionate about everything to do with French Polynesia and will show you the best time imaginable.
After a brief introduction of the tour and a look at the map to understand where we'd be heading throughout the day — our crew began an expedition into the valley's depths. Making various stops along the way, you'll learn about the plants used for loads of different medicinal and cultural purposes. You'll also discover the history of the Polynesian people, which is as interesting as it sounds.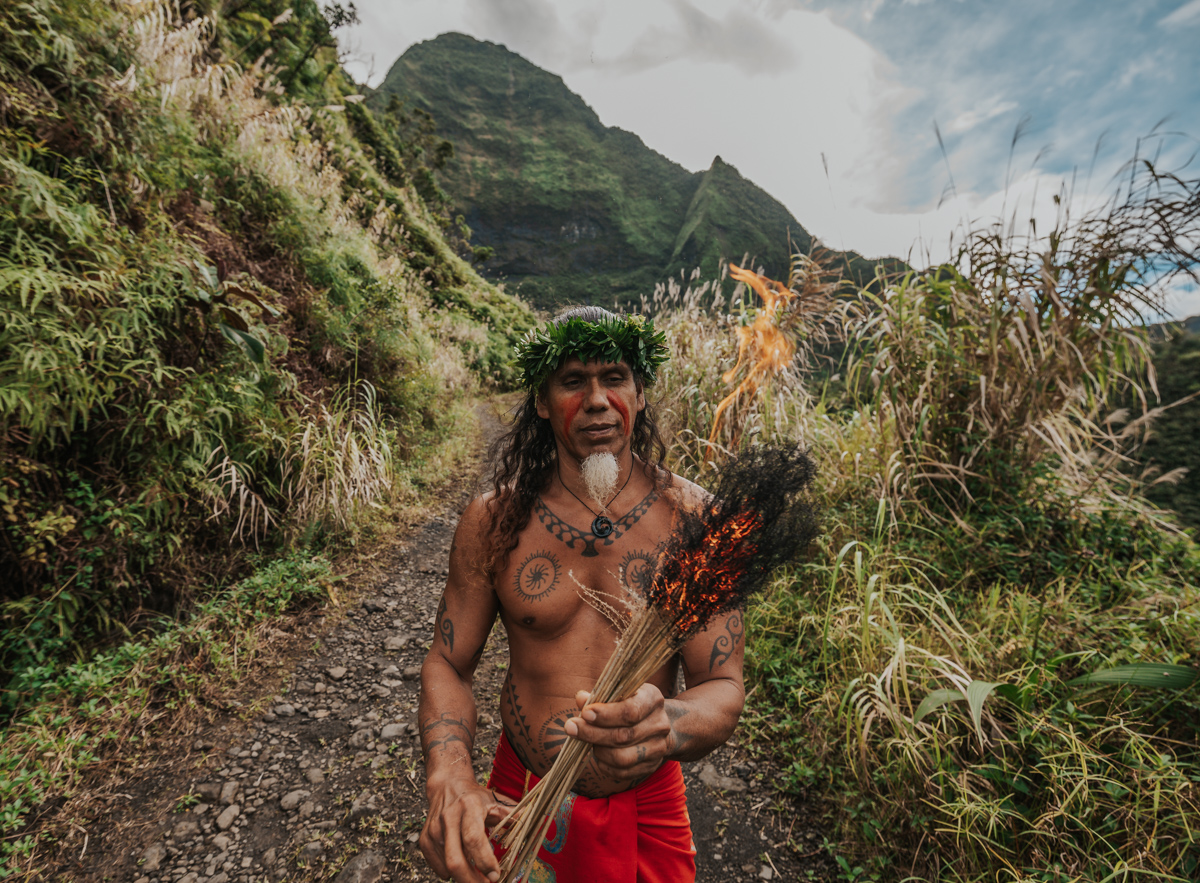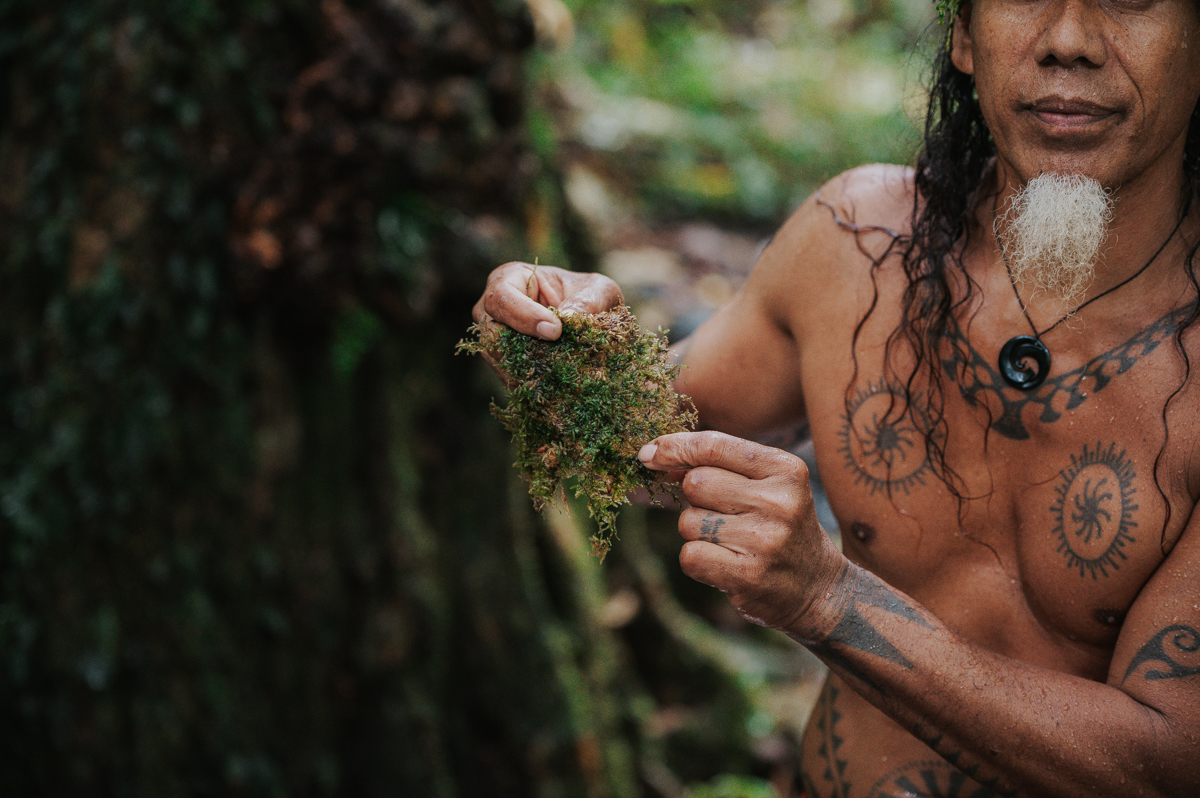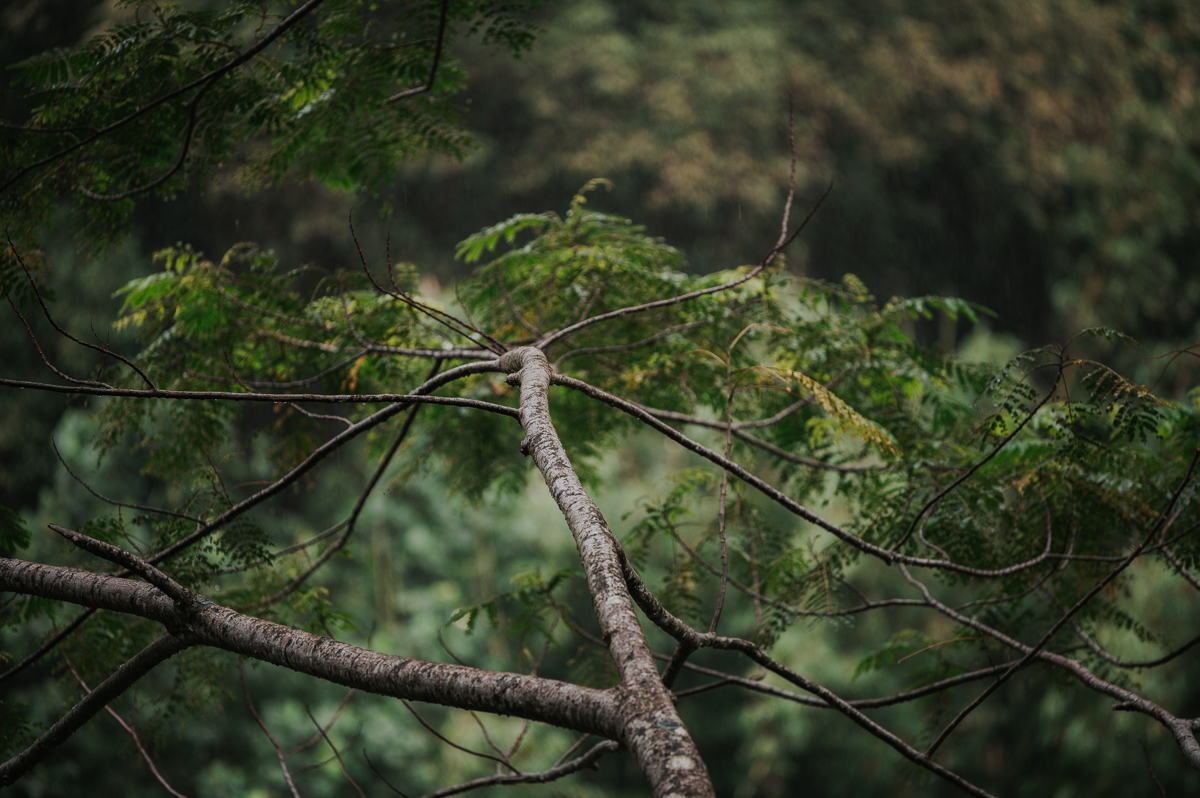 Enjoy the scenery as you drive in the back of the open-air 4×4 vehicle, and snap photos of the beautiful landscape, colorful flowers, and unbelievable waterfalls in every direction.
If you book a full-day tour that includes lunch, you're in for a real treat! The tour guide Teuai prepared (in front of us) a delicious buffet, and it was a fantastic way to learn about Tahitian cuisine.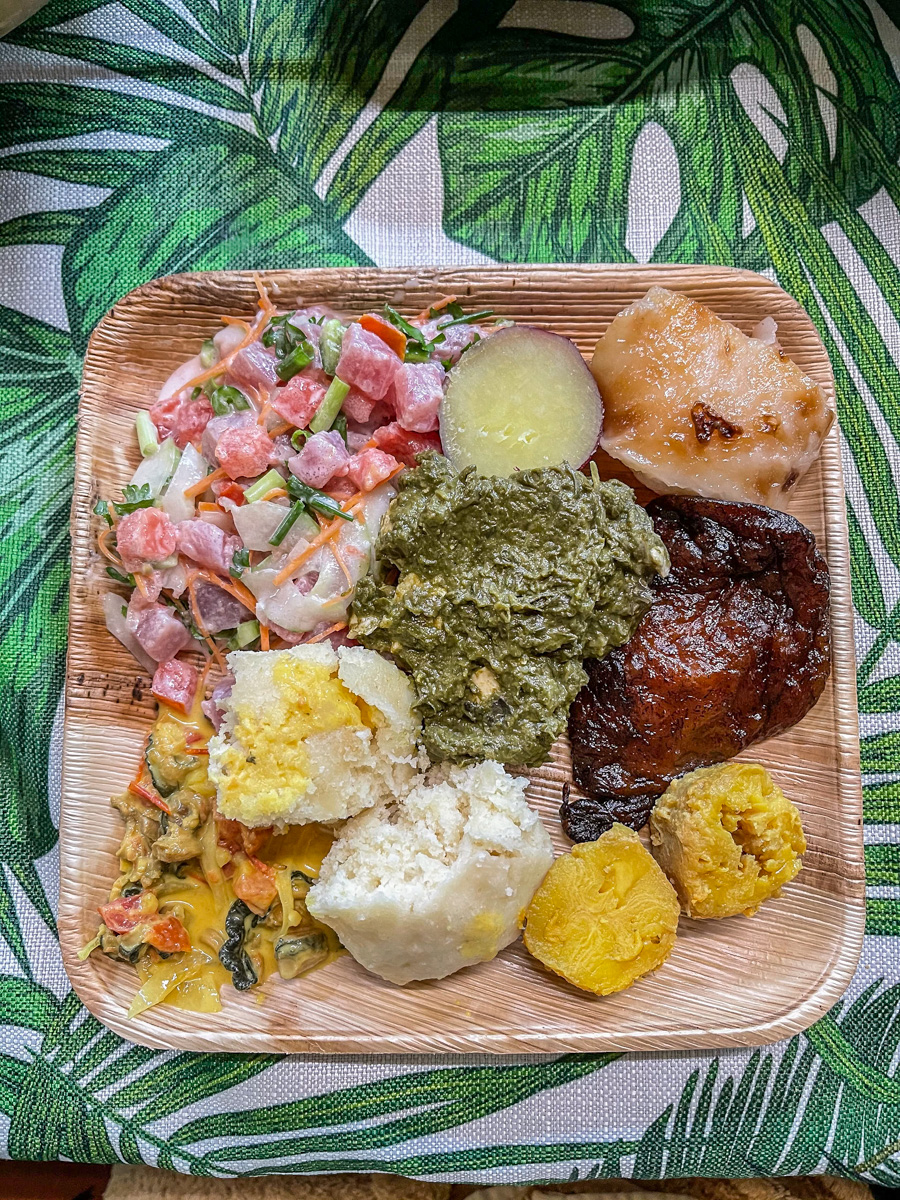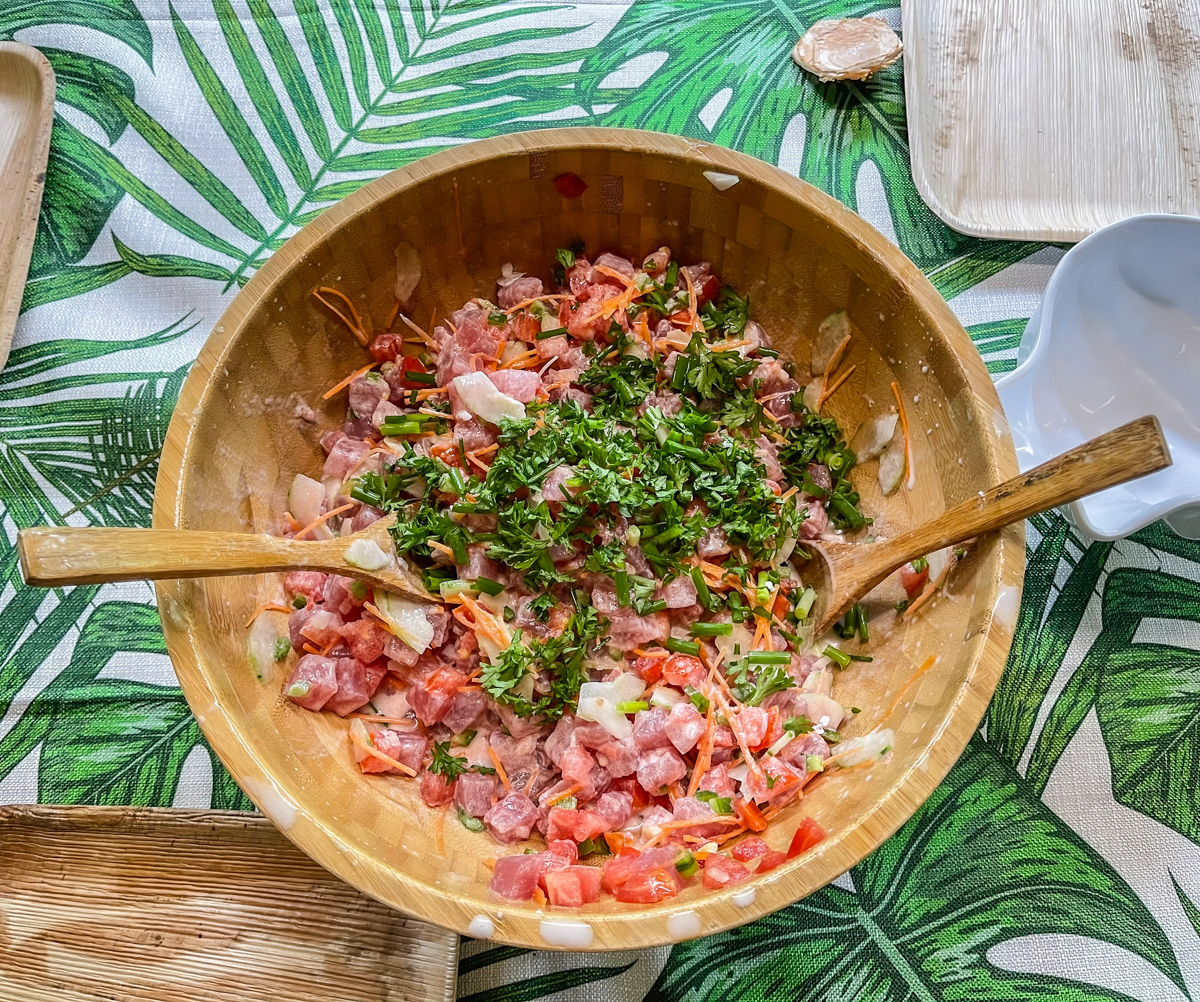 The real highlight for me is yet to come. The final 2-3 hour drive along the winding roads offers stunning 360° views of the valley's landscape. You'll pass through a tunnel and come out on the other side of the mountain in the Mataiea District.
Here, you can admire the tropical paradise and admire the ancient volcano of Pito Iti. While the roads might be a little scary at times, it's an adventure I'll never forget.
Reach out to Teaui at Iaorana Tahiti Expeditions before your trip to Tahiti, and make sure you book one of his full-day Valley tours!
---
What to See in Tahiti on Your 4×4 Valley Tour
There are some top things to do in Tahiti Island's eastern region, so here's a recap of all the sights you'll see as you explore Papenoo Valley:
Topatari Falls: As you drive south through the valley, you'll come across this majestic waterfall that spews out the side of the mountain.
Nyahururu Falls: This is a thin and tall waterfall that carves a space along the valley walls. If you ever find a waterfall that looks more like a thin white veil in the landscape than this, please let me know.
Puraha Falls: Take in the views of this glorious waterfall that spills into the crystal-clear emerald waters of a manmade lake.
Mount 'Orohena: Considering this mighty mountain dominates the beautiful island, it's a pretty hard sight to miss. That said, don't pass up the opportunity to snap some moody photos of this mysterious mountain amongst the clouds.
Pito Iti: Before you think you've seen it all, get ready to admire the ancient volcano of Pito Iti. It's the second-highest peak on the island (after Mount 'Orohena), so expect nothing less than magical views of the other islands of Tahiti.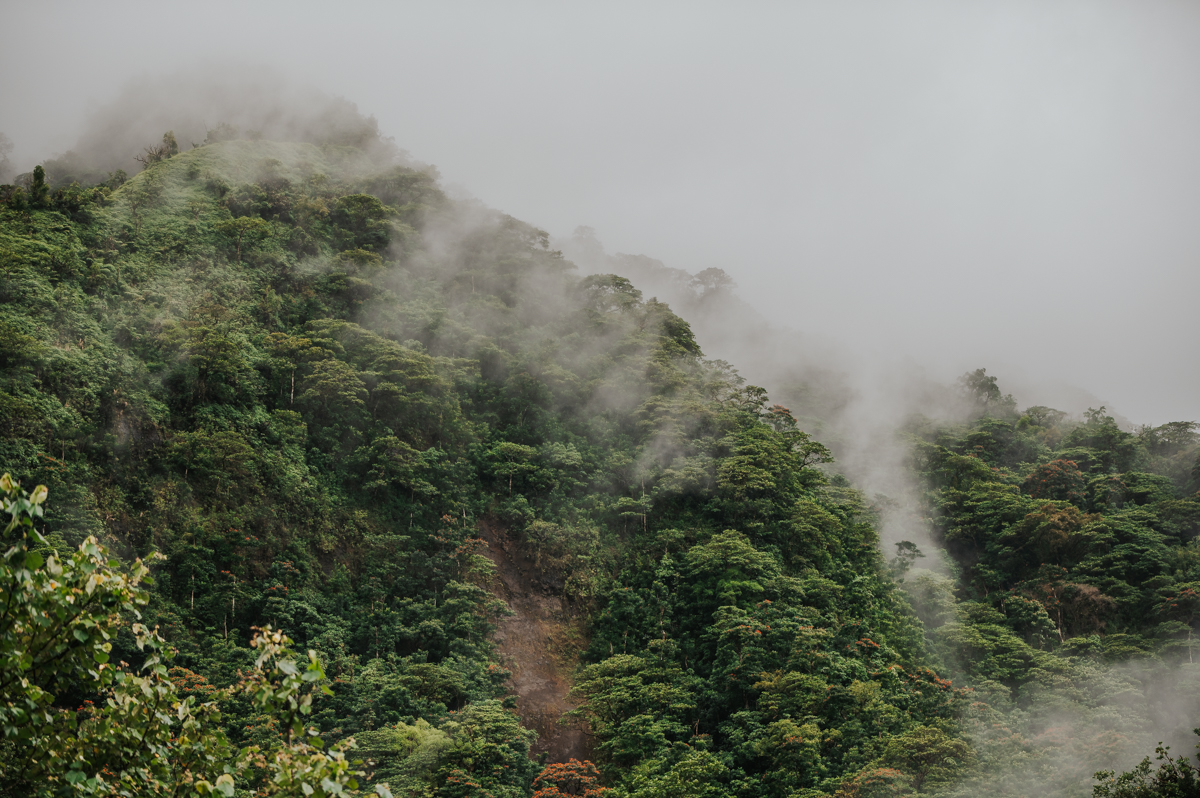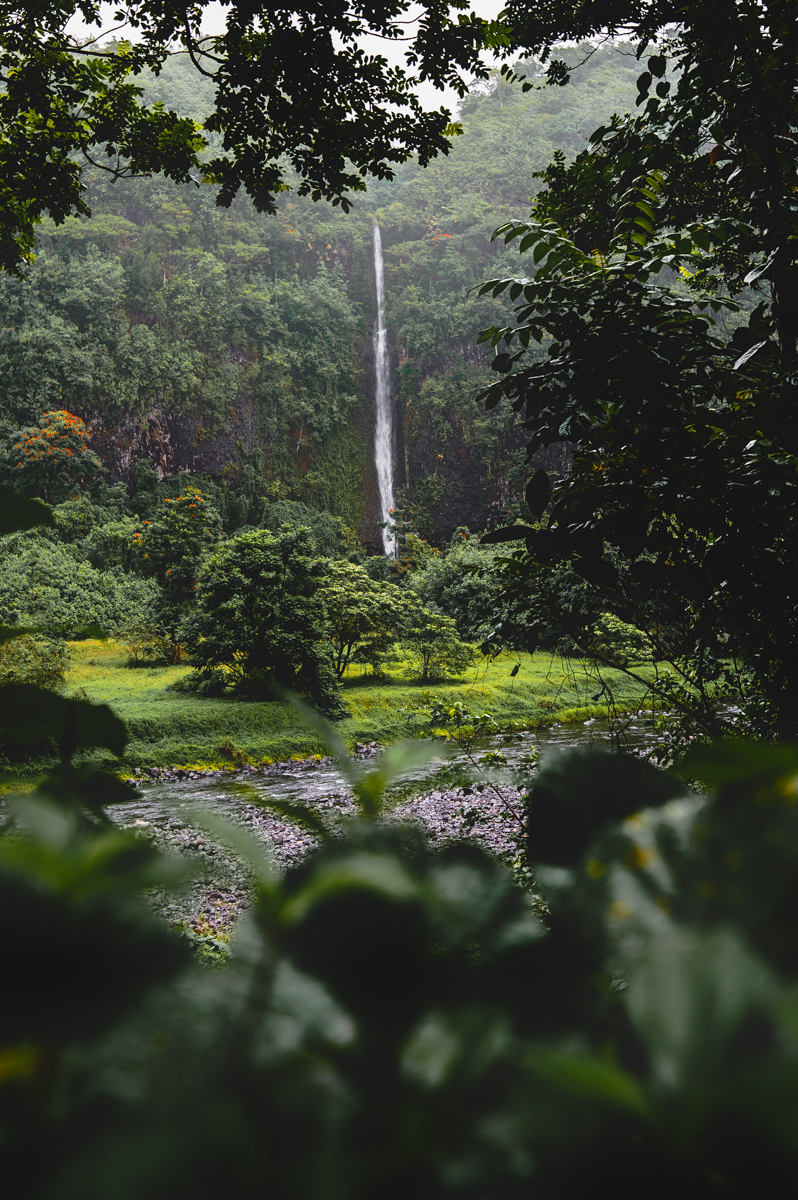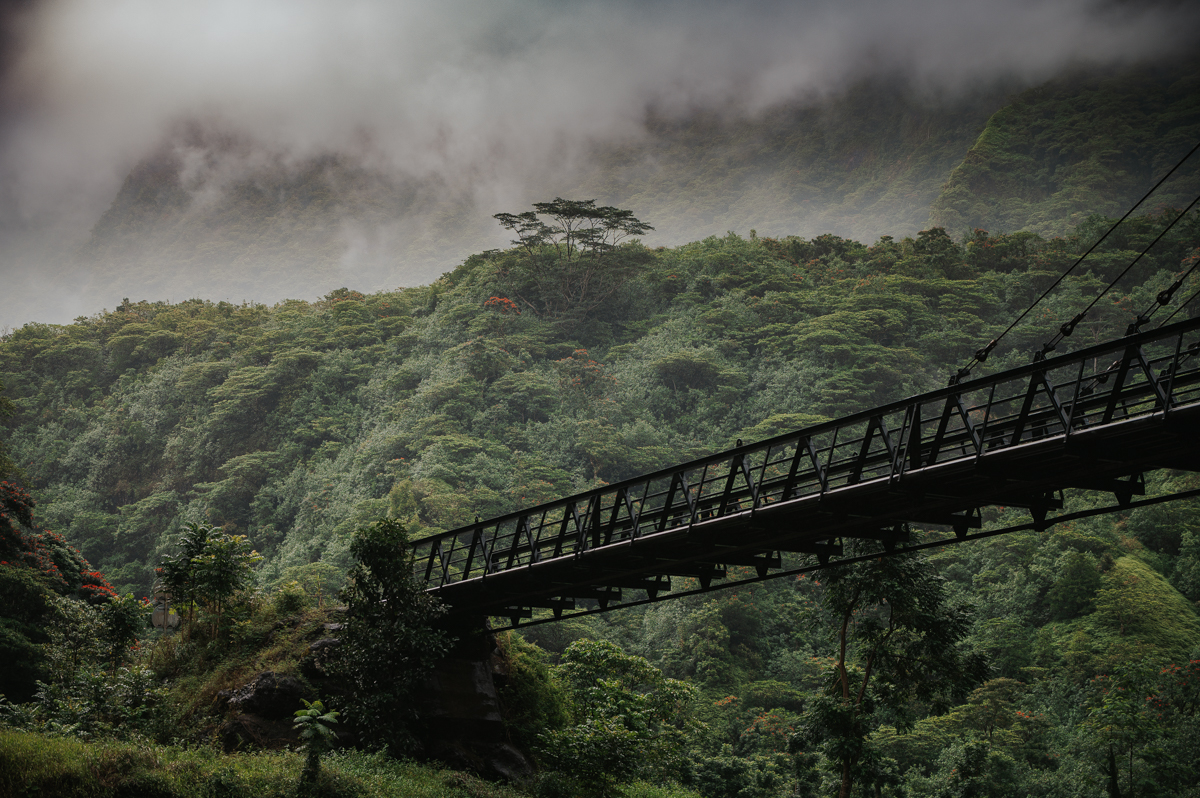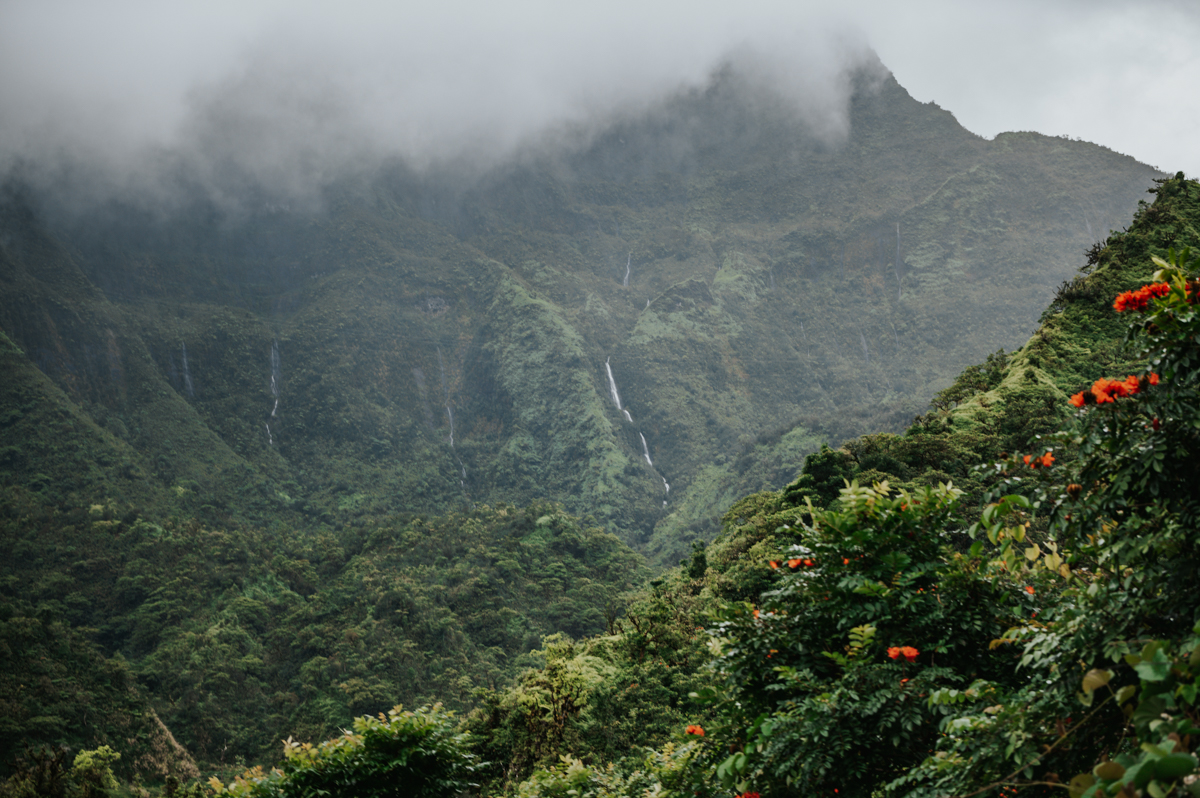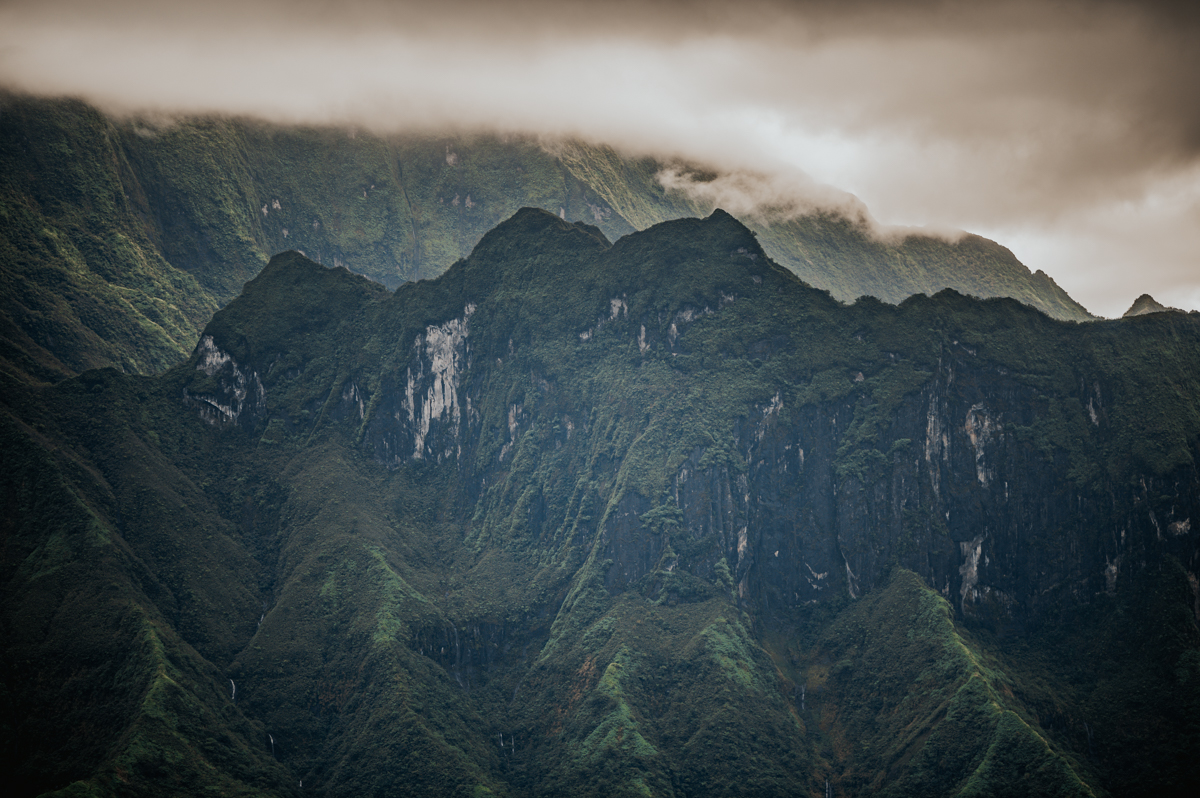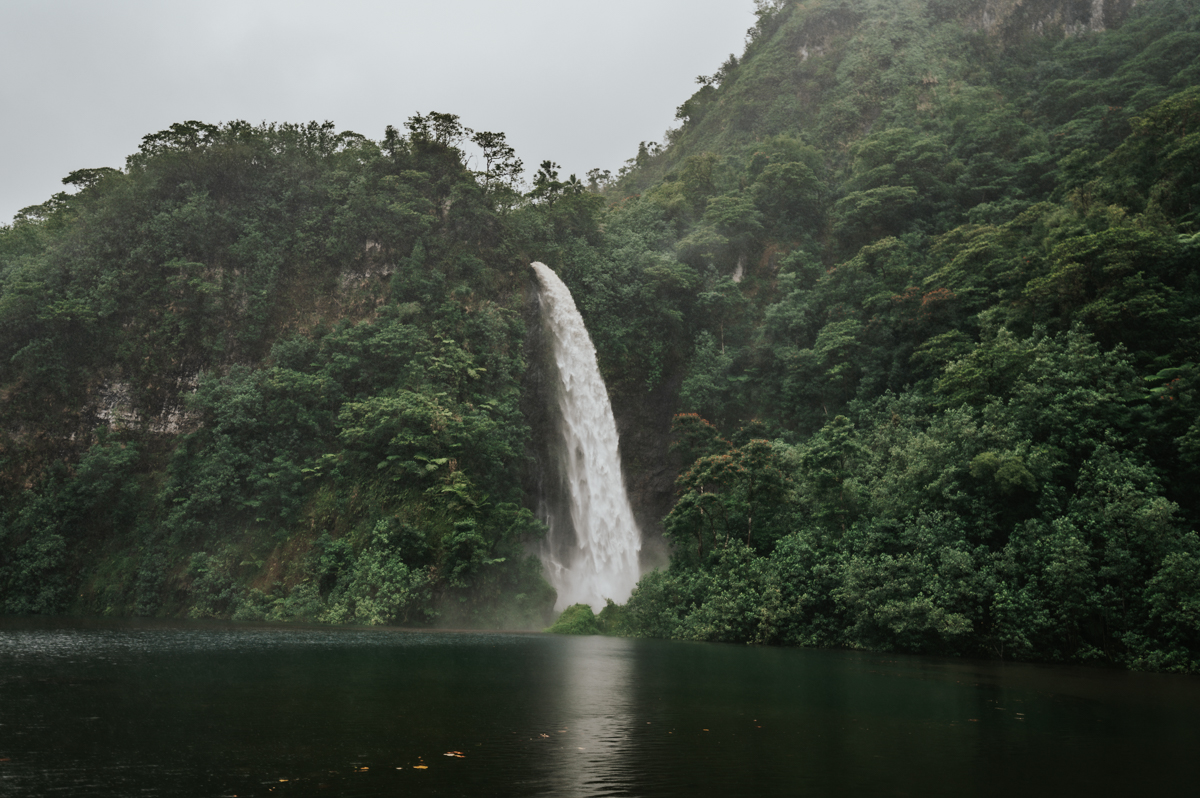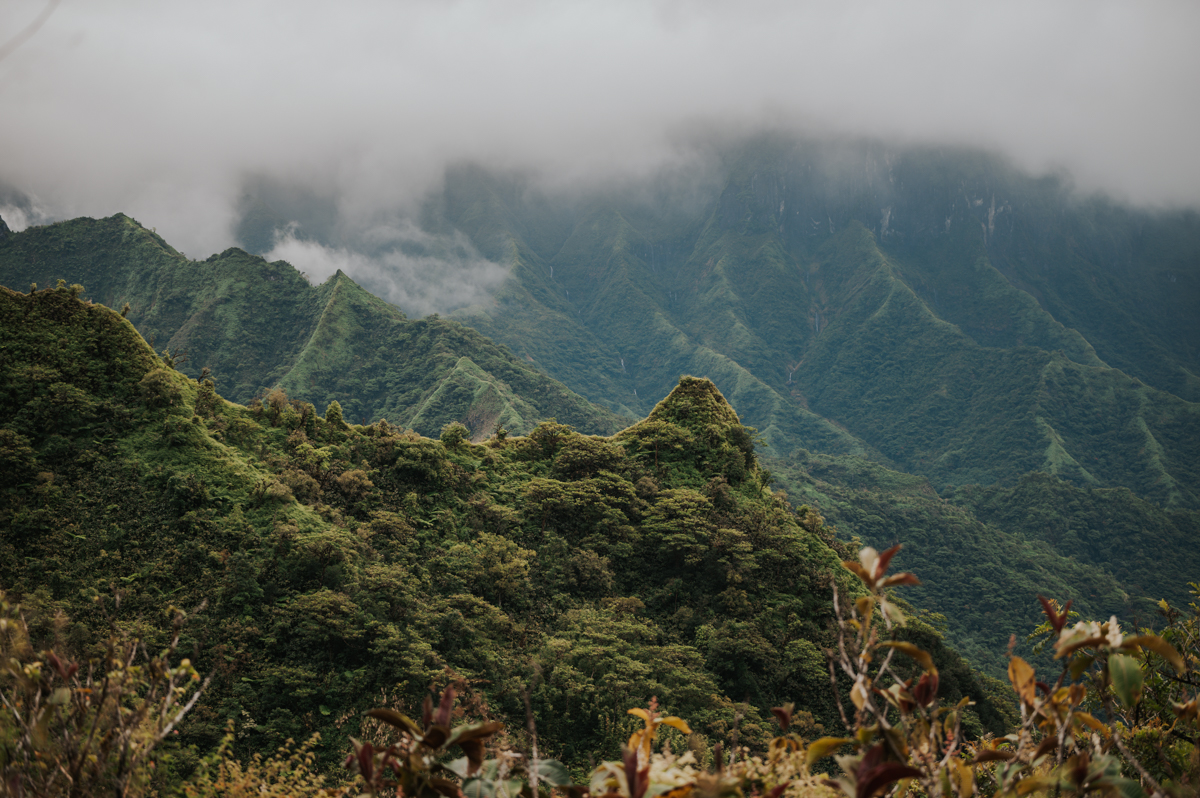 ---
Tahiti Itinerary Day 2: Snorkeling / Scuba-Diving & Self-Guided Road-Trip
If you're not scuba-certified before coming to French Polynesia – you're doing it wrong!
One of the main reasons travelers come all the way to the Islands of Tahiti is to explore its beautiful coral reef. I was fortunate to experience a few of the most jaw-dropping dives of my life out there, and so will you!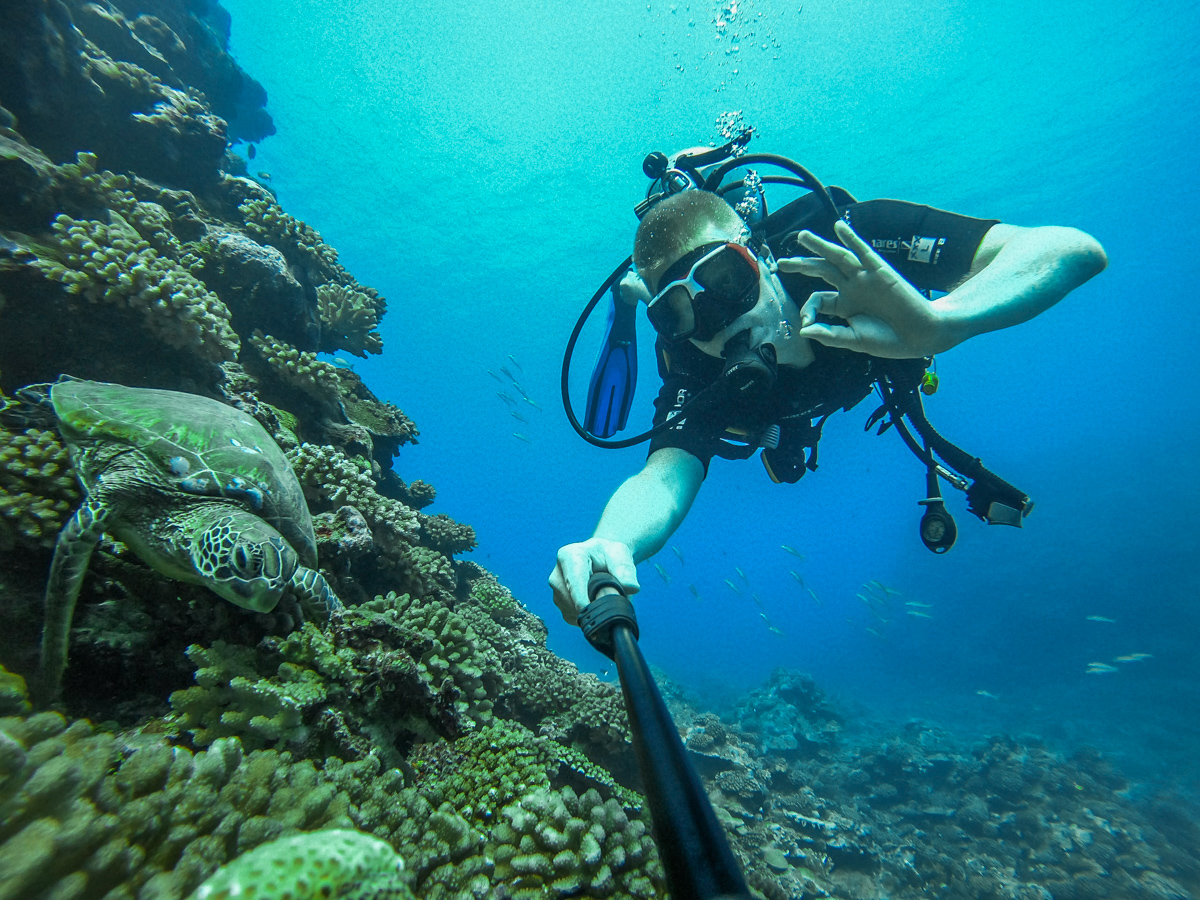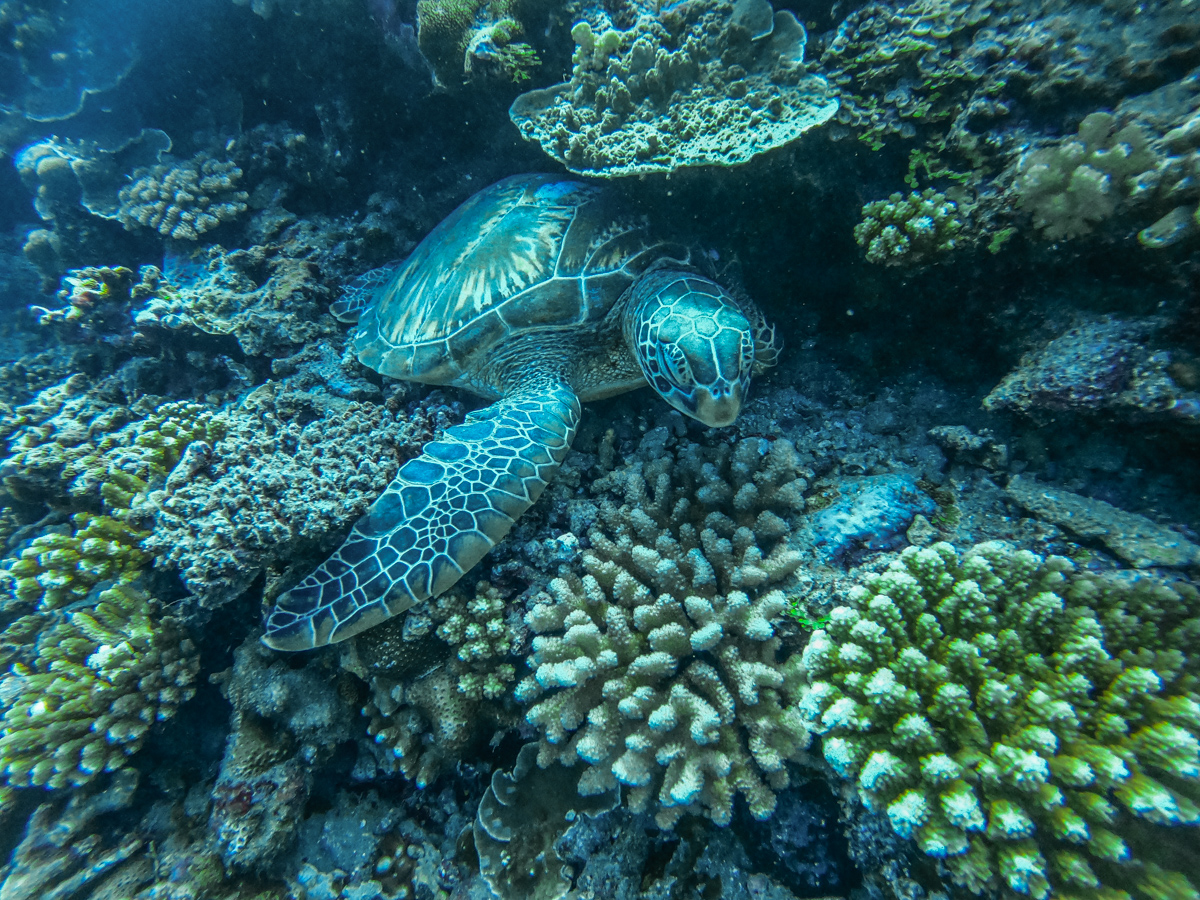 ---
What to Expect on a South Pacific Scuba Dive
On the main island of Tahiti, I joined Top Dive, conveniently located inside the iconic InterContinental Resort. I explored the dive site "The Spring," and I would absolutely recommend it to every diver.
The colors of the coral garden along the massive underwater mountains were stunning, and we were fortunate enough to encounter around 5-6 different turtles. It's also common to spot reef sharks, lemon sharks, and Humphead Maori wrasses out there, especially if you do a night dive.
PS. A night dive is one of the best things to do in Tahiti at night. It's just as spectacular as snorkeling during the day.
---
It's also a great excuse to visit the InterContinental Resort and explore the property if you don't stay there for a night or two.
If you're not a certified scuba diver, I'd still recommend one of the many snorkeling tours on the island. That's right; they even cater to novice divers!
There are popular shipwrecks to explore — I'm looking at The Aquarium — and it's simply awesome to get out on the water and look at Tahiti's coastline from the sea. You'll get a much better appreciation for the sheer size of the landscape. The pristine waters and visibility also make it worth the experience.
Top Tip: If you visit between August and October, you have a great chance of watching humpback whales migrate. You may see them when, but you're more likely to see them if you join a whale-watching tour with Top Dive.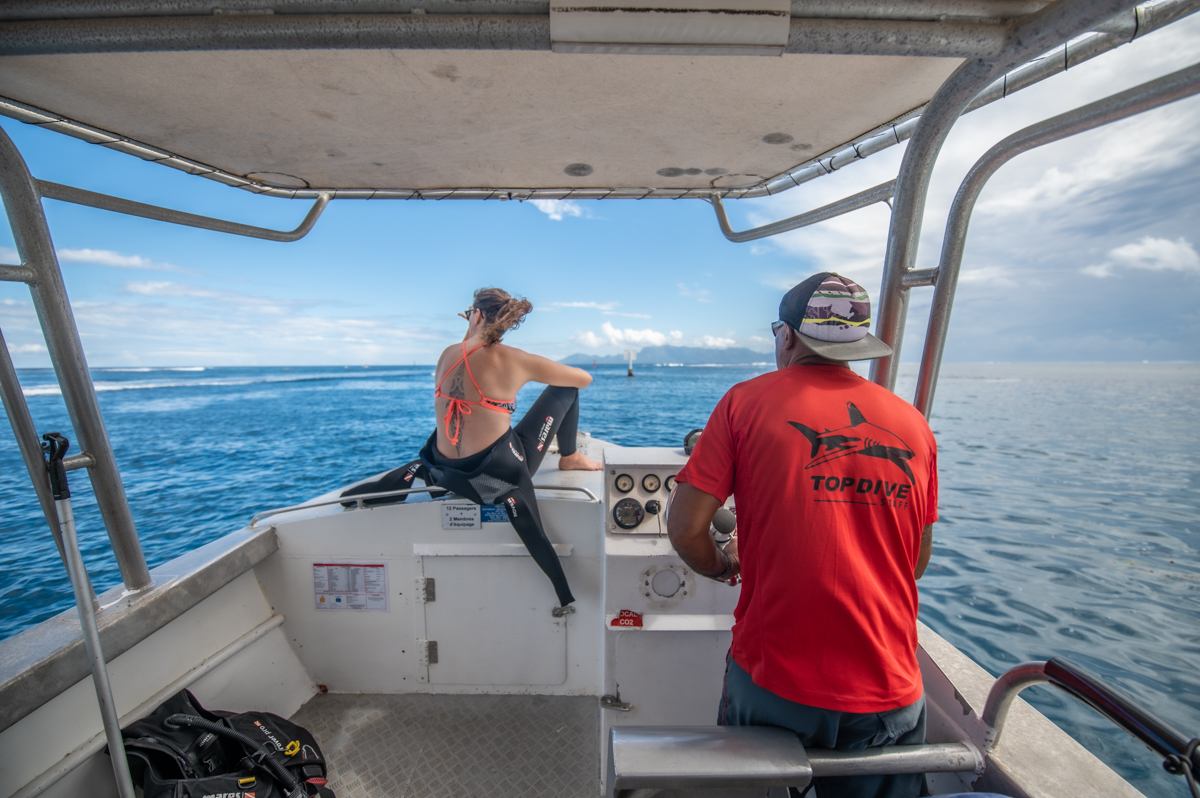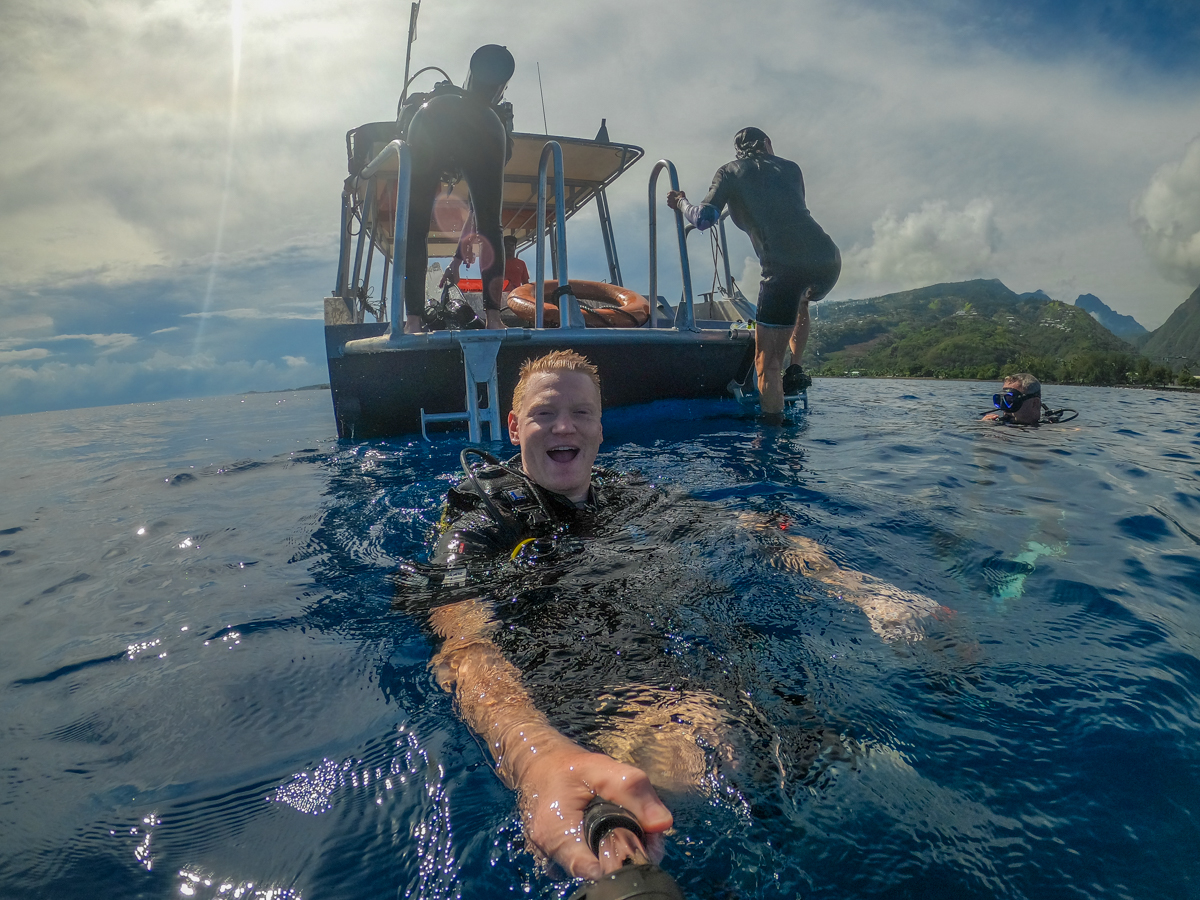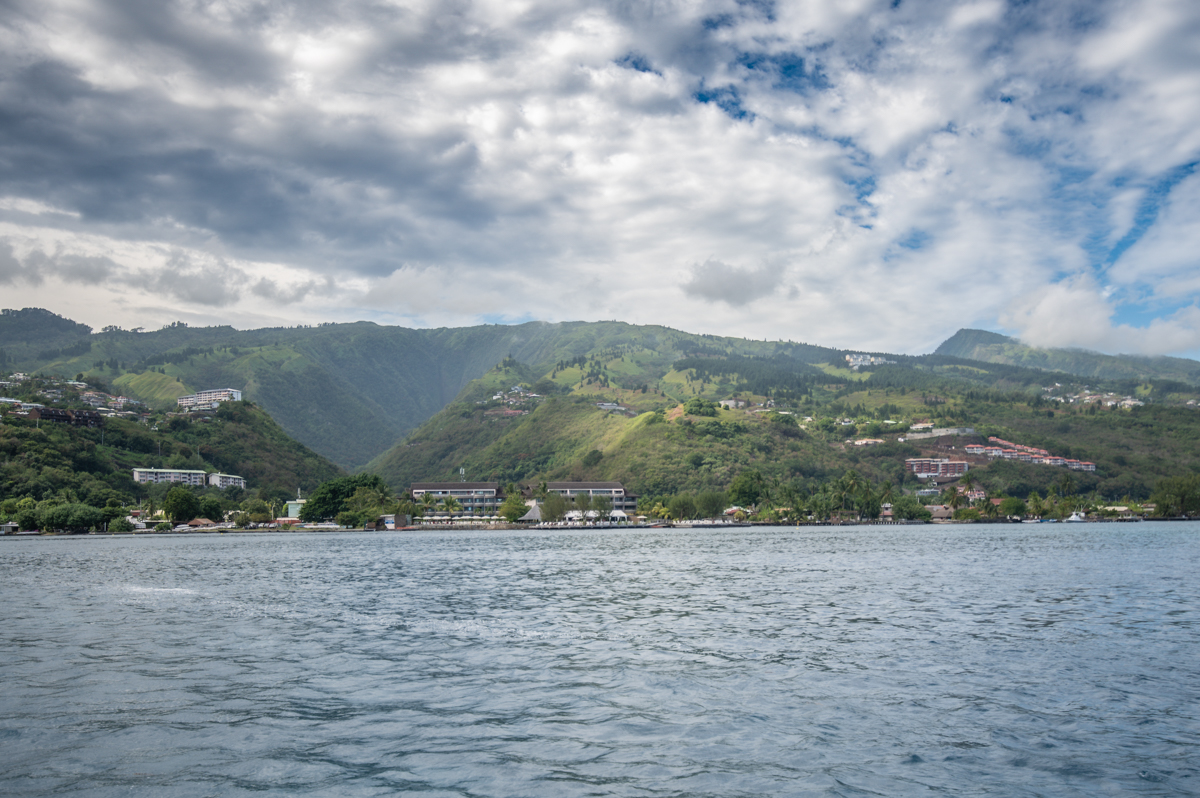 ---
Best Things to Do in Tahiti on a Self-Guided Road Trip
For the rest of the day, hit the road and drive around Tahiti. While Tahiti may be the largest island of French Polynesia, driving around the picturesque coastline takes only a couple of hours. That said, you'll want to take longer than that with some fantastic Tahiti things to do along the way.
Here are some of the top stops to add to your Tahiti travel itinerary:
Papeete: The bustling capital of French Polynesia should not be missed! Boasting lively markets, unique restaurants, pearl shops, and boutique stalls — spend an hour or so walking around the town before starting your drive. PS. The Papeete Market downtown is also well worth a visit.
Plage de la Pointe Venus & Lighthouse: A beautiful black sand beach with stunning panoramic mountain views. This is also a fantastic spot to watch the sunset! You may even get to spot the sunset over the Magic Mountain on Moorea in the distance.
Faarumai Waterfall: Located on the Northeastern Coast, this is a perfect stop along your road trip, offering easy hikes to three different waterfalls. There's free parking at the entrance, and Vaimahuta Falls is only 0.3 miles from the road, not far at all!
The Maraa Grottos: Located in Paea on the southwest coast, two scenic Grottos make for an ideal road-trip stop. Bring your bathing suit and take a dip in this beautiful lava cave with hanging ferns. Complete with free parking, a toilet, and a gift shop, taking home some cool local and handmade goods will mean this memory sticks around forever.
Taharuu Beach & Restaurant: Another of Tahiti's iconic black sand beaches, it's great for swimming and photo opportunities. You can also get your fill of fantastic French and local cuisine at Restaurant Taharuu.
Teahupoo: This is the main focus for the 3rd day of this itinerary, but it's worth including on a Tahiti road trip. While there's not all THAT much to do here when arriving as a stop on the road trip, it's still a nice destination to drive to.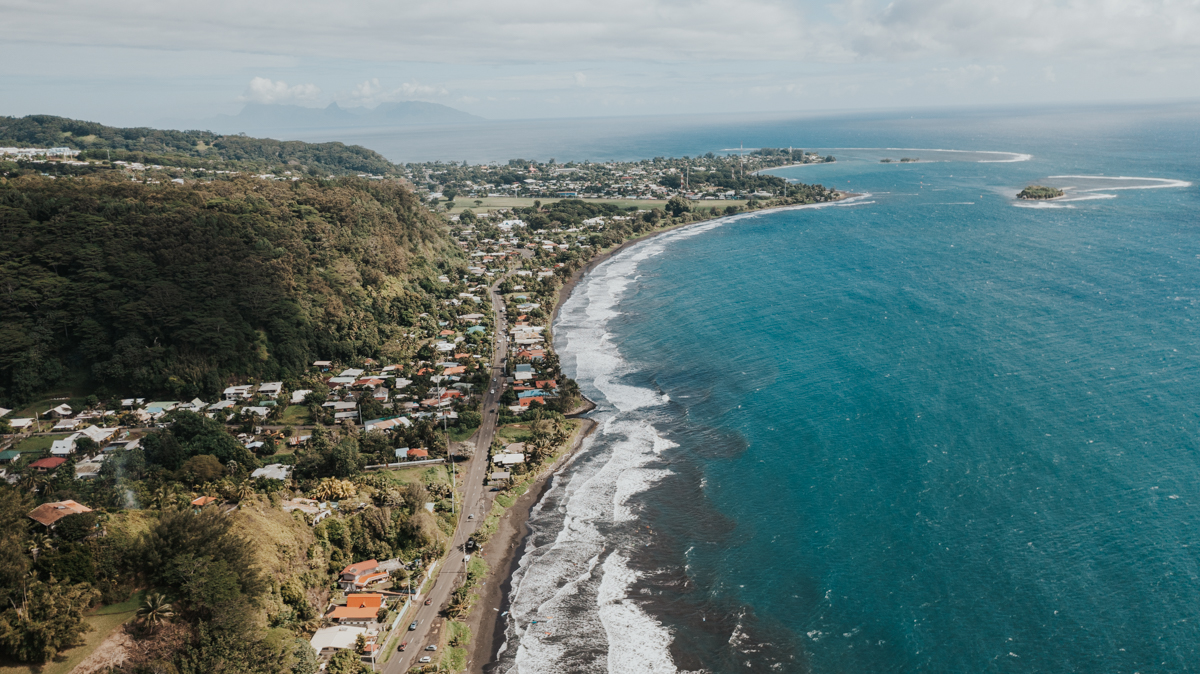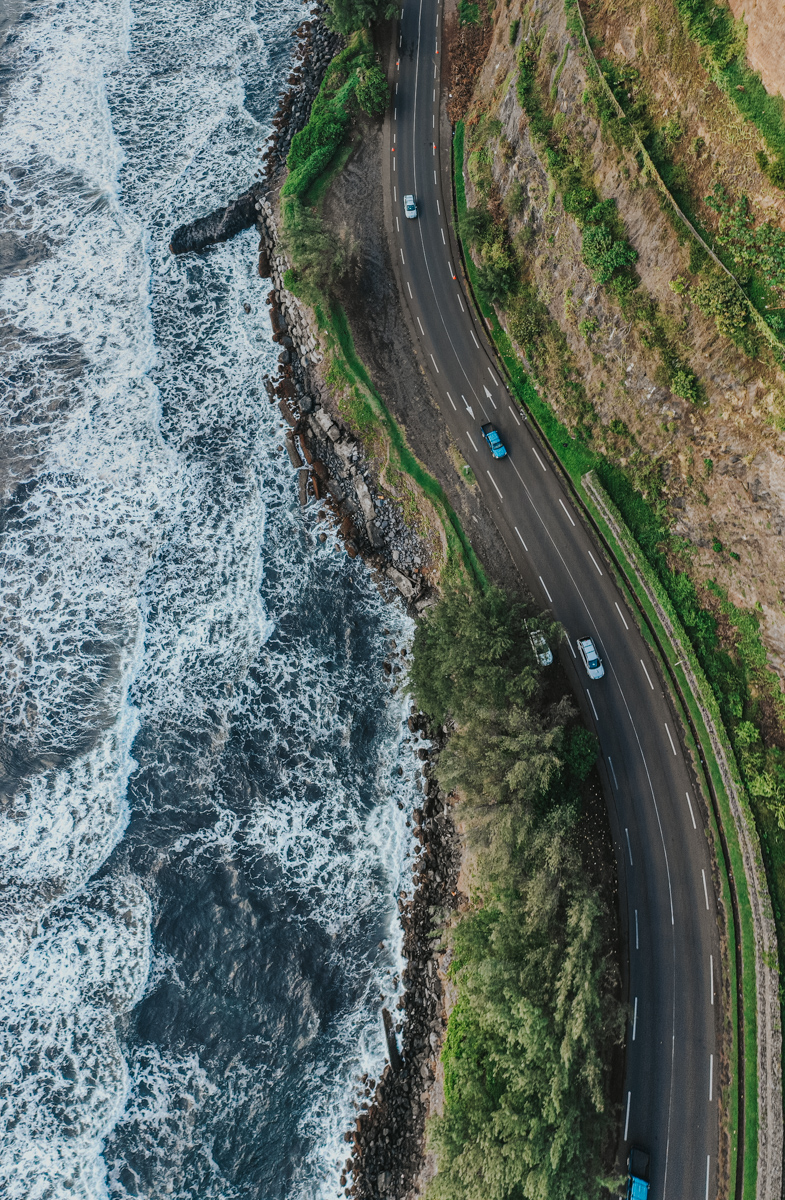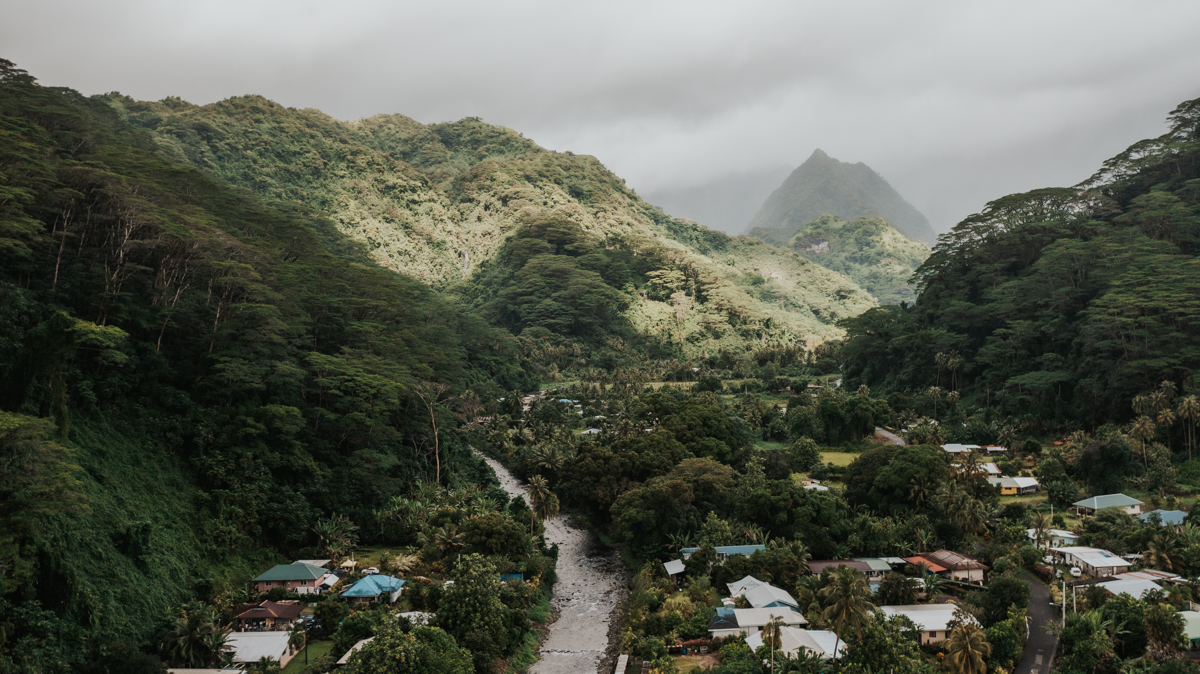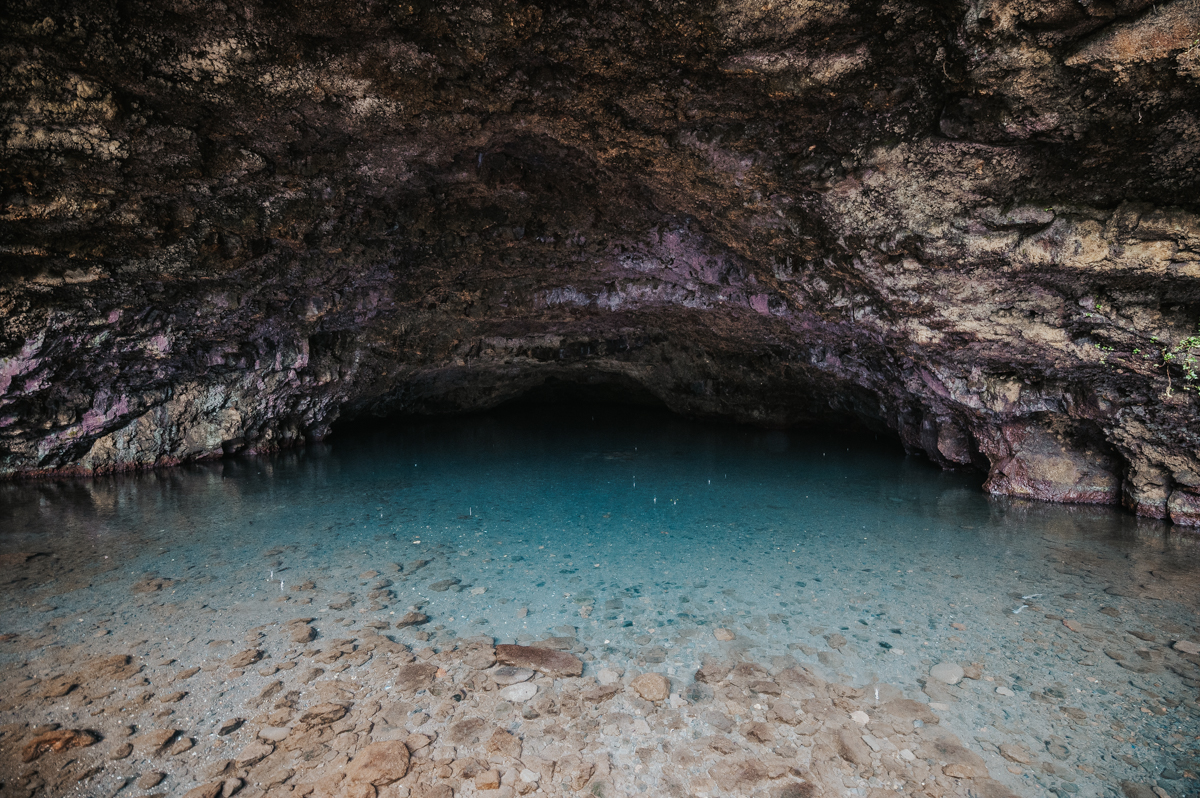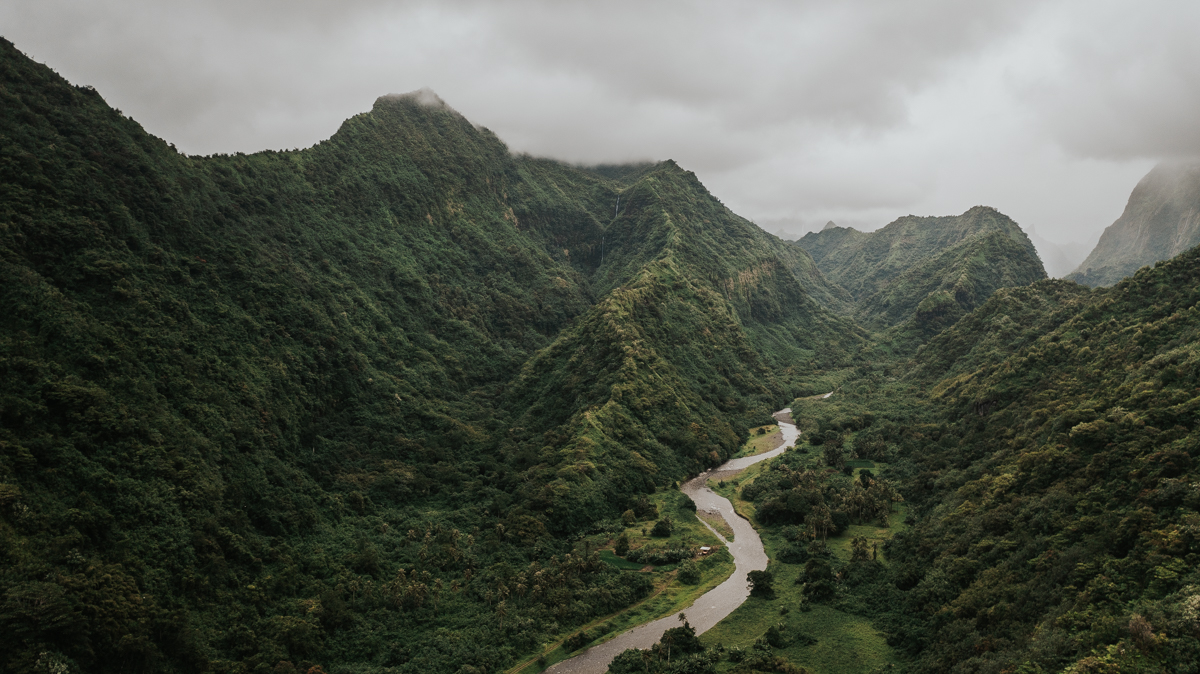 ---
Tahiti Itinerary Day 3: Teahupoo Surfari Full-Day Tour
Come and explore the "wild side" of Tahiti!
For the third and final day in Tahiti, venture down to the quiet surf town of Teahupoo for the incredible Teahupoo Tahiti Surfari Tour. Trust me; this is an experience you'll never forget!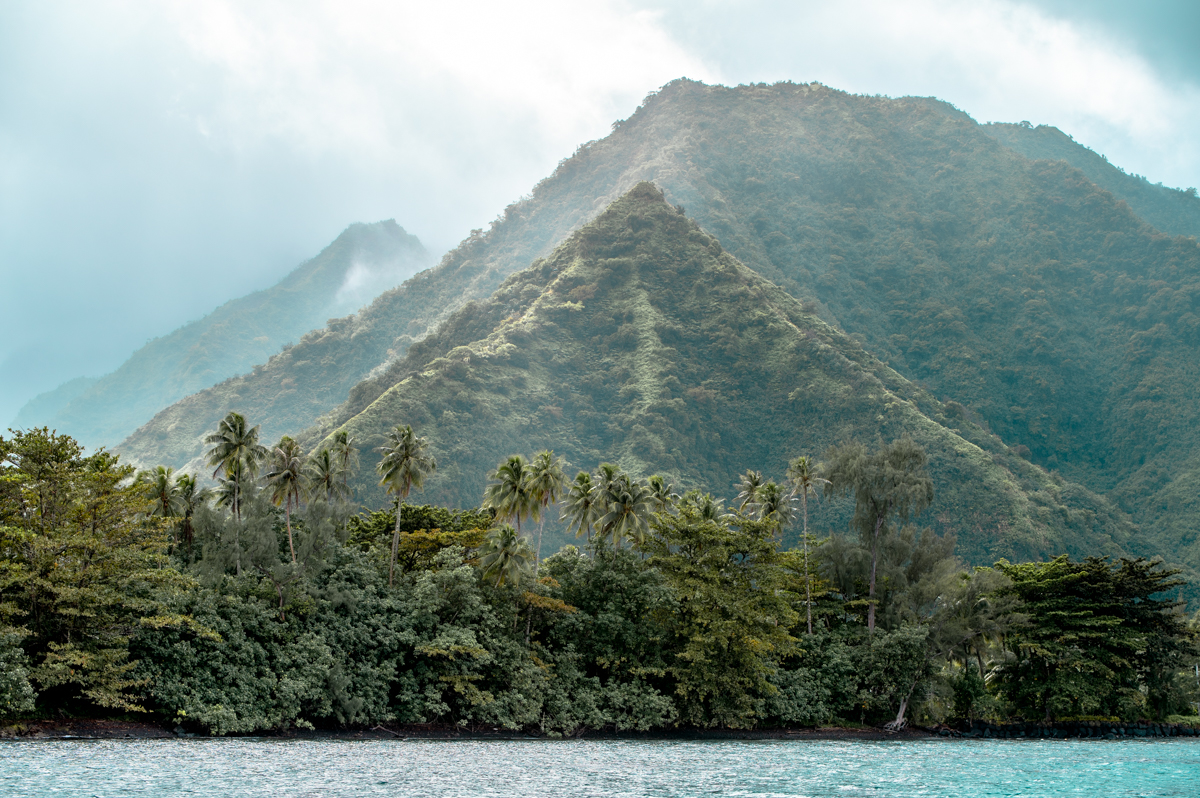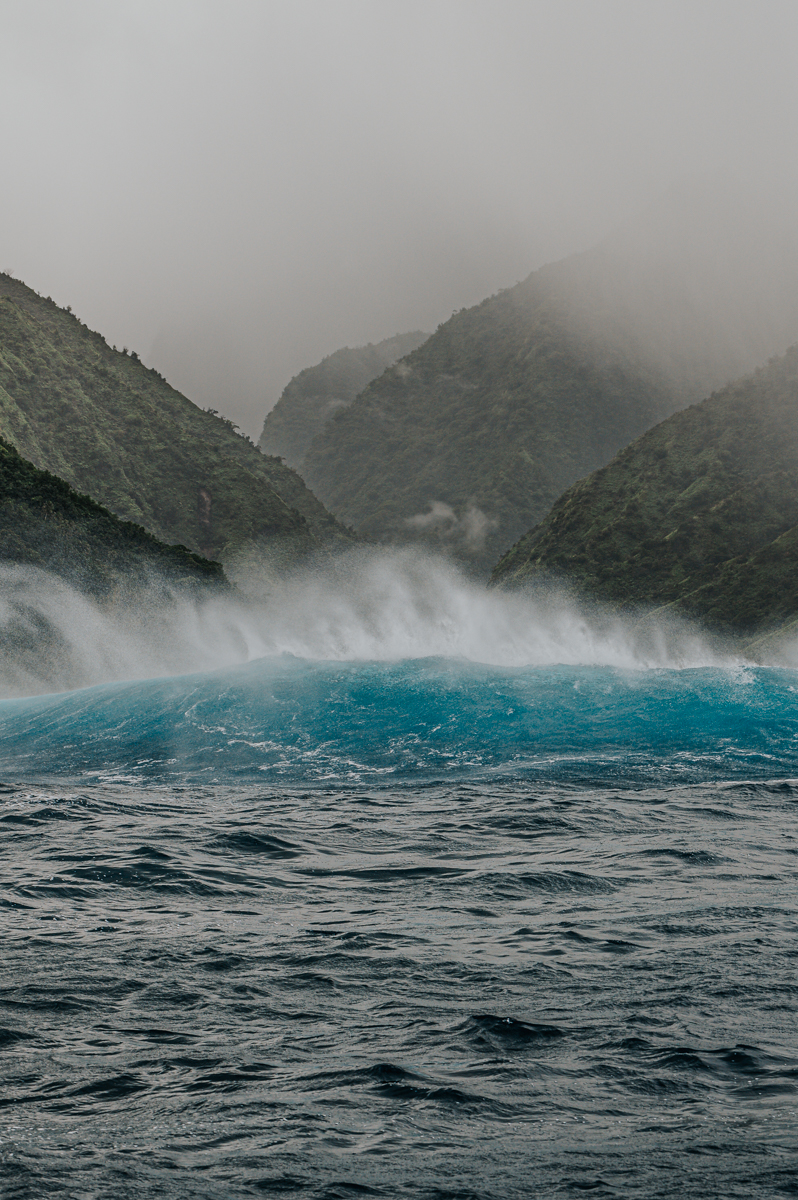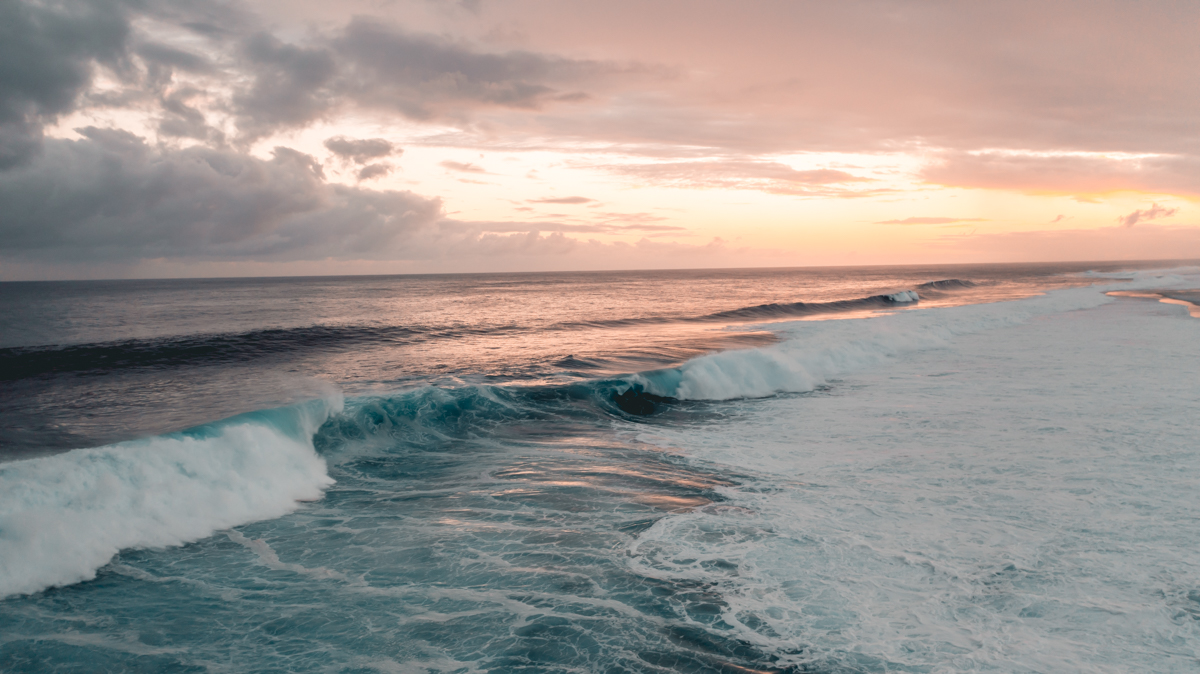 I had never heard of Teahupoo before making my way to Tahiti, but it ended up being another HIGHLIGHT of my trip! It's renowned within the surfing community for its massive waves, ideal for big surf competitions with breathtaking white sand beaches.
It's so breathtaking and such a gnarly surf; it's even comparable to the best waves in Hawaii. So visiting Teahupoo and getting out on the water to sail along the coastline is a Tahiti must-do!
Be ready to get wet, though, as It's one of the wettest areas in French Polynesia. Locals love explaining to visitors that they have their own sub-climate, so make sure you bring a warm rain jacket.
Unfortunately, on my scheduled day, the weather was a bit too rough to do the complete tour. Some of the things I missed out on, which you can enjoy, include various waterfalls & swimming stops, cliff jumping, a lava tube, a blow-hole, coastline sails, and lots more. There are a few different tours to choose from, so look at all the Teahupoo Excursions for an idea of what to expect.
I had the pleasure of meeting the company's owner, Cindy, and she's such a joy to be around! If you can, I'd do the Full 8+ Hour Day Trip, but you could also do the half-day trip if you're short on time.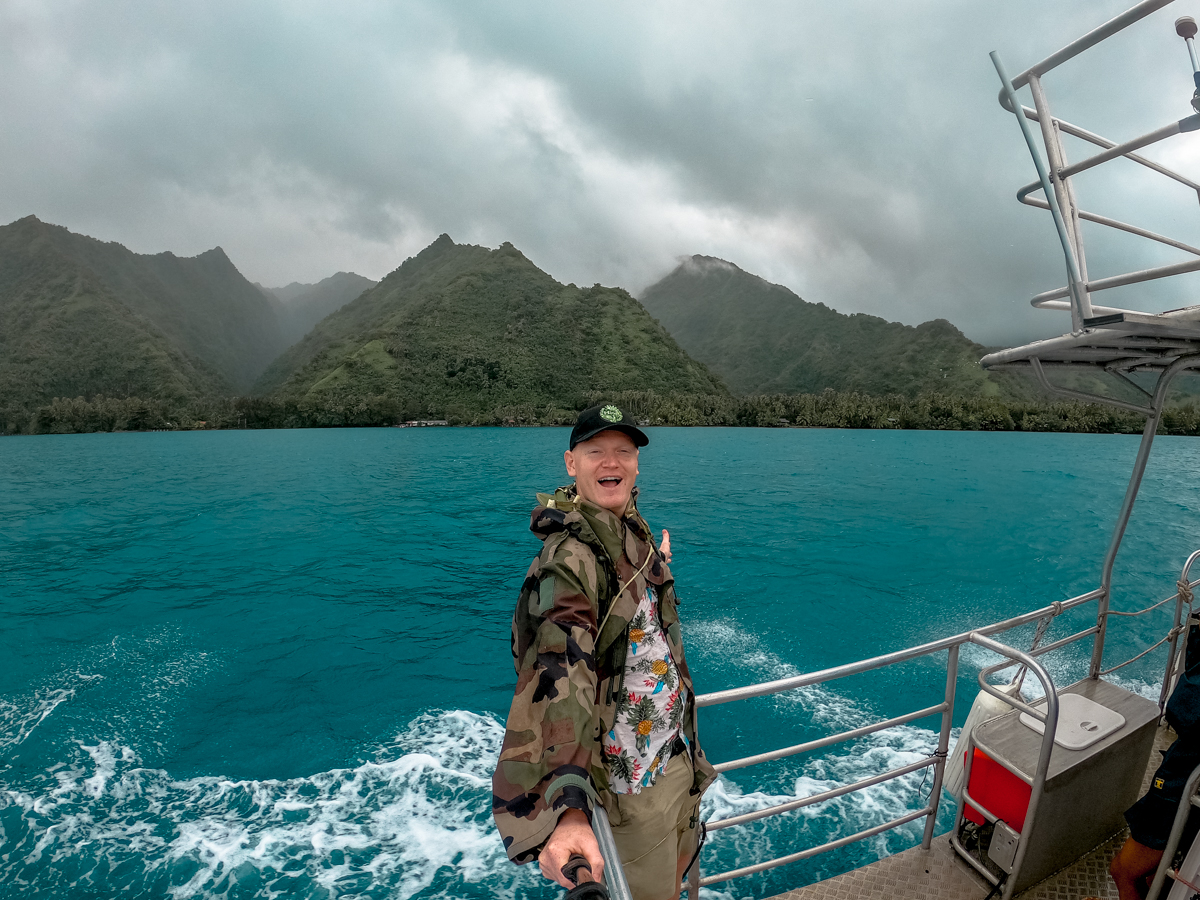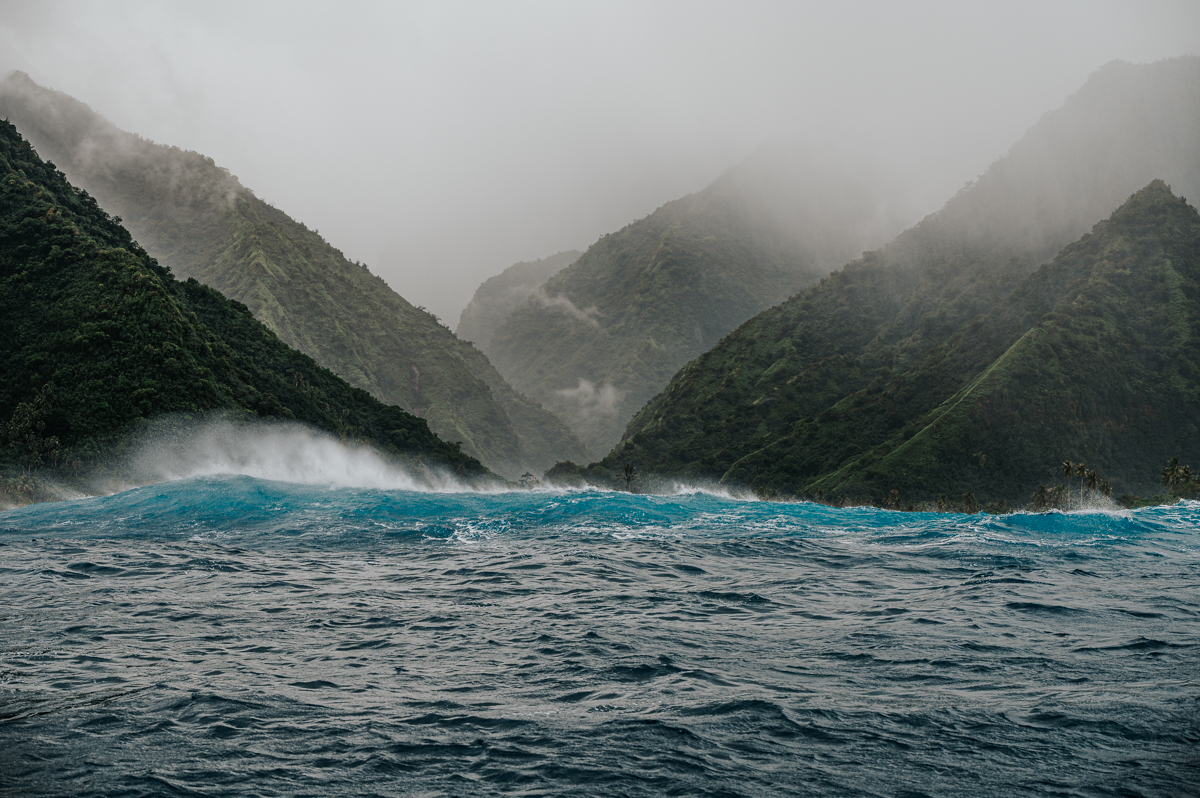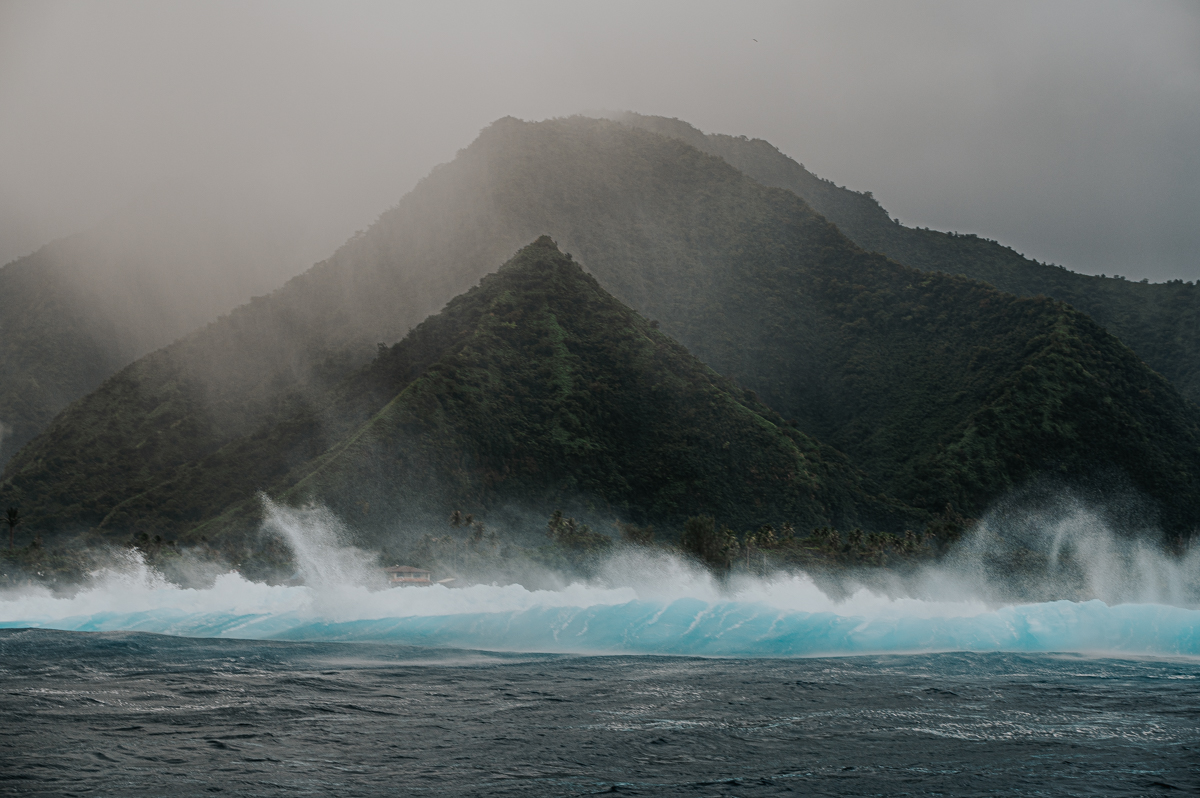 While I didn't get to explore everything Teahupoo had to offer, my day sailing along the Tahitian coastline was truly spectacular! Starting off our day, we cruised out for just a few minutes to witness the iconic Teahupoo swells that surfers travel from all over the world to experience.
The view of the powerful waves with the Tahiti mountains as a backdrop is a sight you need to see with your own eyes to understand its magic! From there, we continued past "the end of the road." This is the Southwestern tip of the Island and is only accessible by boat, so the valleys, mountains, and beaches remain untouched.
The sheer size of the landscape is jaw-dropping and will have you feeling you've journeyed into the fictional land of Avatar. As you pass Faaroa Bay, you can even spot dozens of epic waterfalls flowing from the mountainsides in the distance.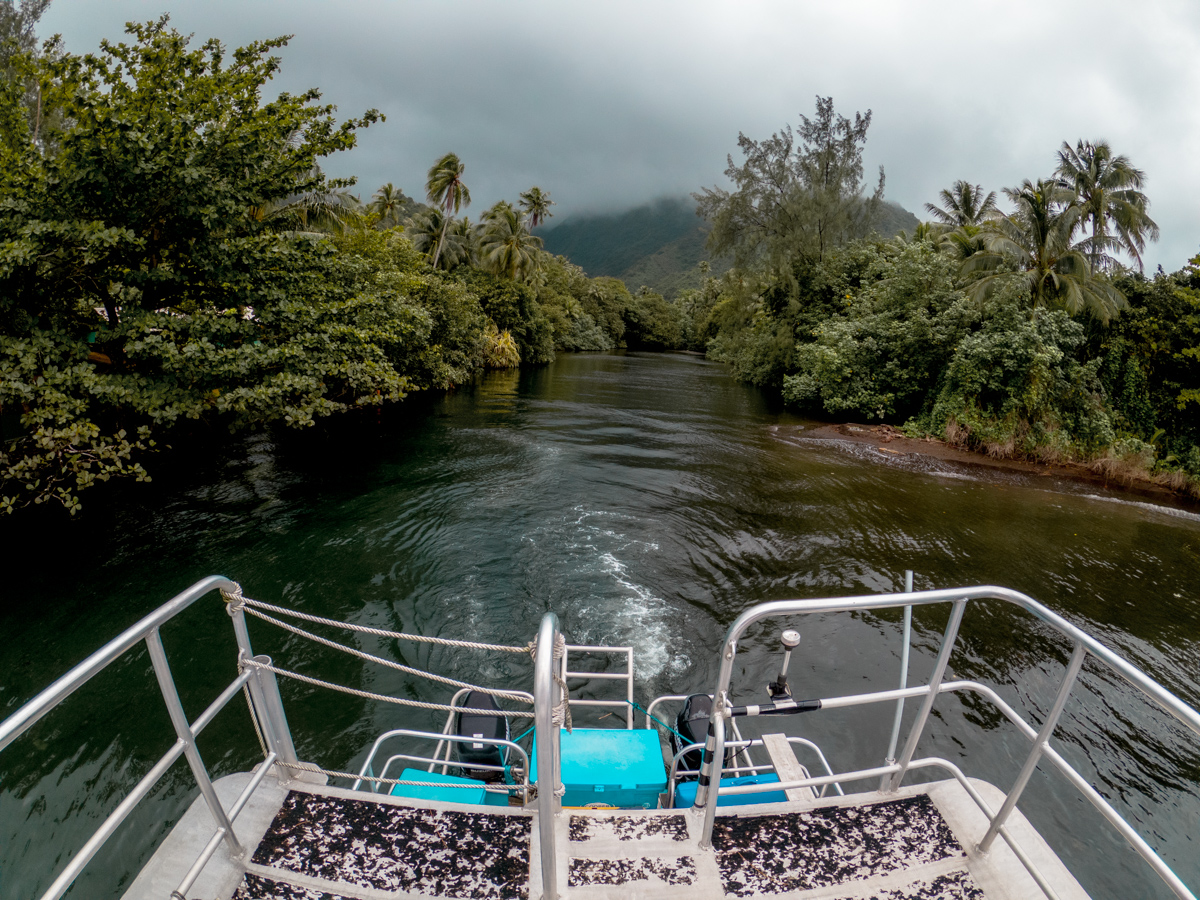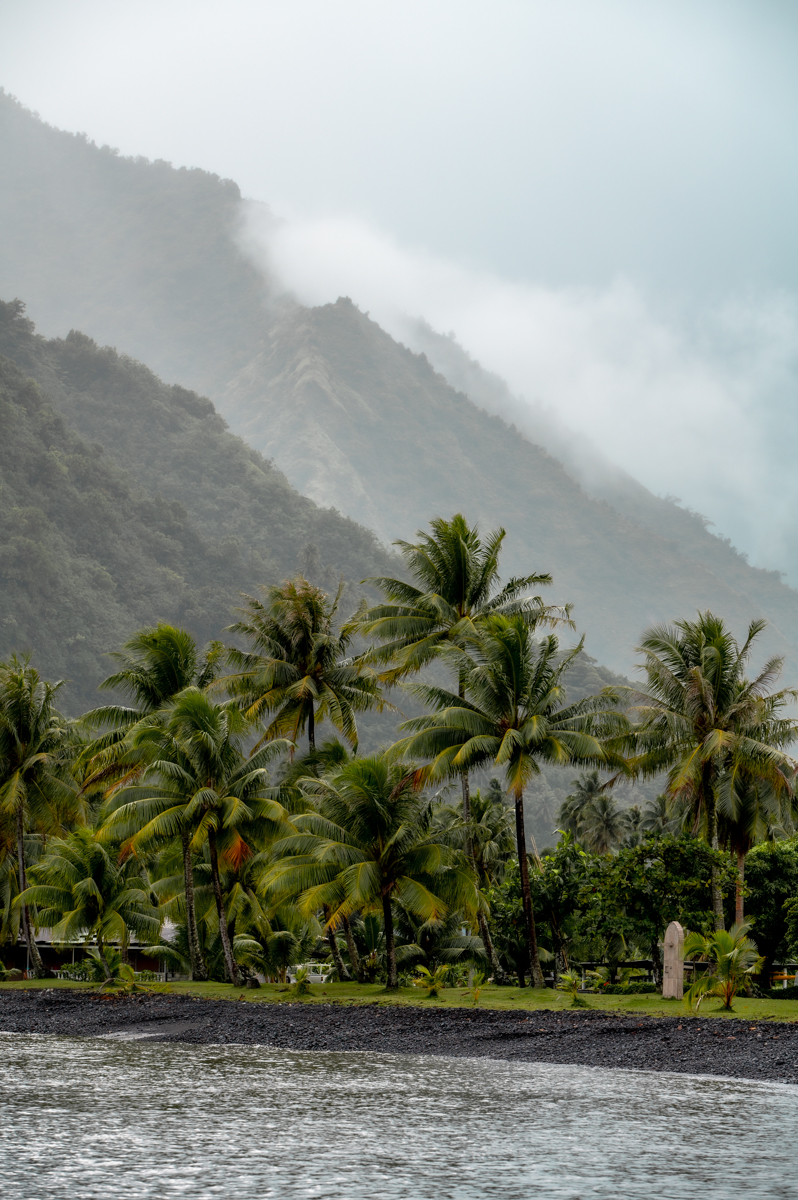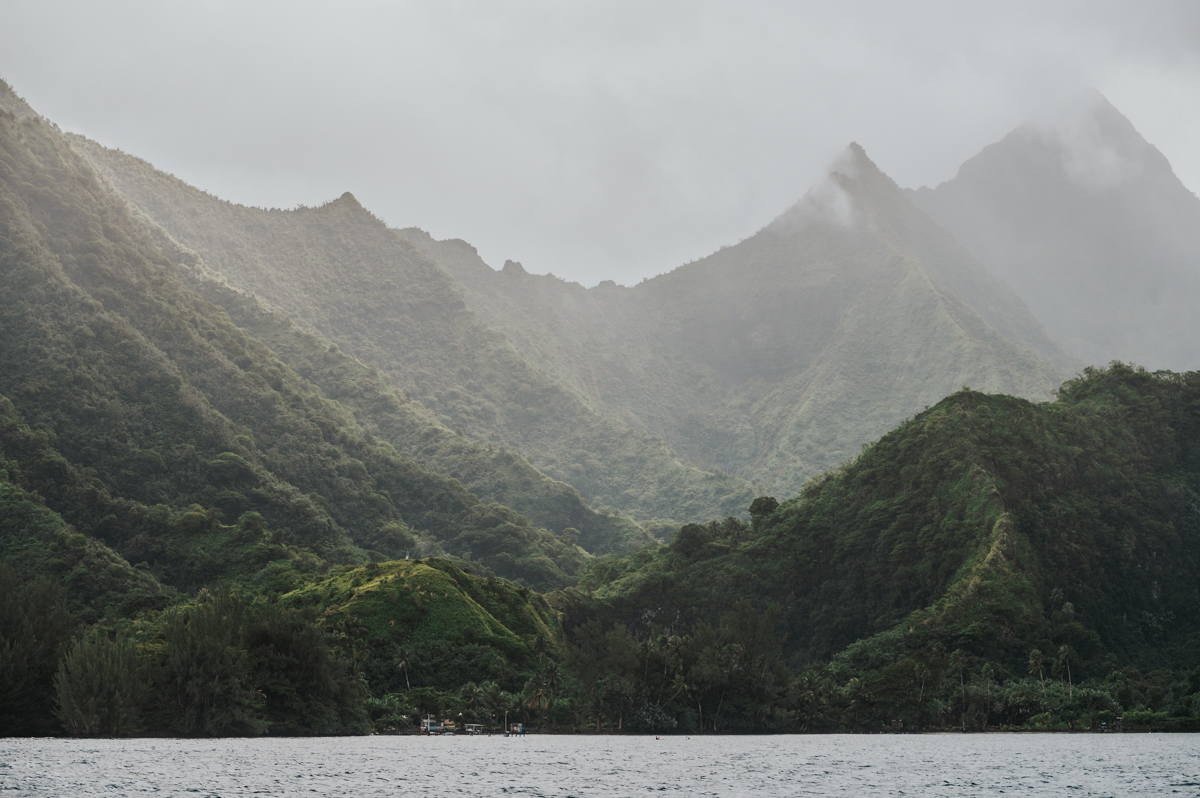 During my Teahupoo Surfari excursion experience (which ended up being a customized private tour), we did a 2km walk through the jungles and rivers towards the mini lava-tube Puna.
We then enjoyed a delicious lunch near the water with a massive picnic area. The food was all local Tahitian food prepared in front of me, and it definitely felt like a proper home-cooked meal that I absolutely loved!
The real highlight of the day (which was a massive surprise to me) was that they organized a masseuse to meet us at the picnic area. We started the treatment by preparing our own body scrub using local ingredients like coconut, turmeric, vanilla, and lots more (it smelled so good).
I thoroughly enjoyed a 30-minute body scrub/ massage and then rinsed it off by taking a dip in the nearby river, followed by a heavenly 4-Hands (two masseuses) 90-minute massage I'll never forget.
While this portion of the tour is not included in the usual package, I'd recommend contacting Cindy at Teahupoo Excursions to see if you can organize a similar experience.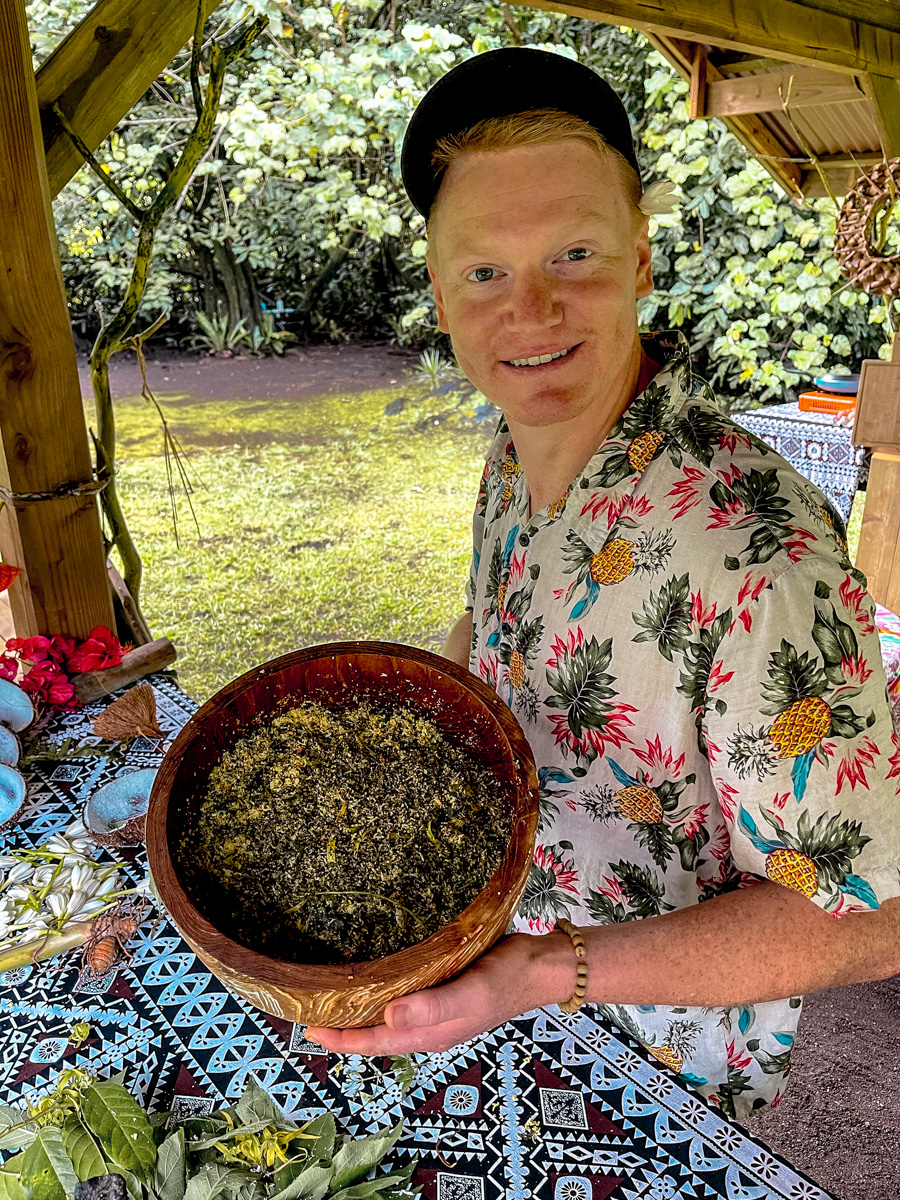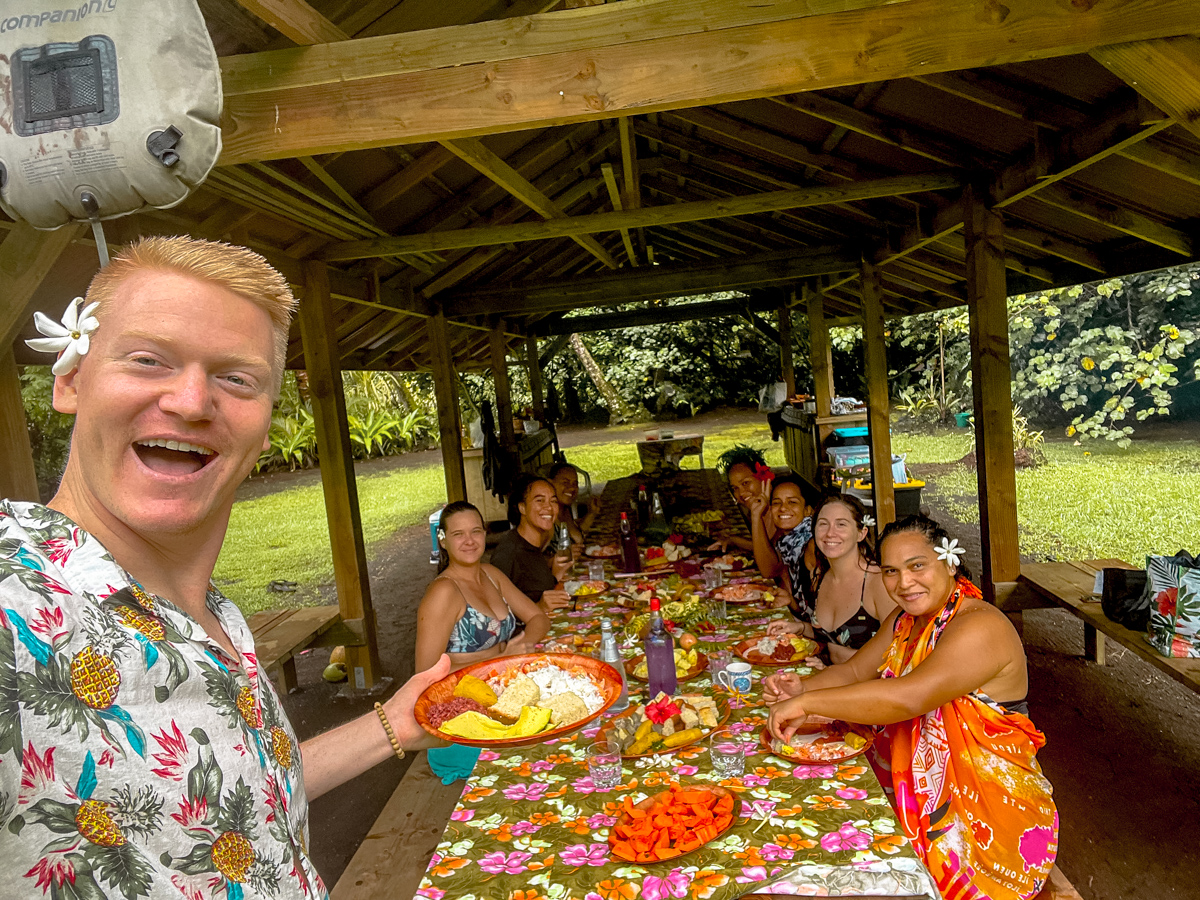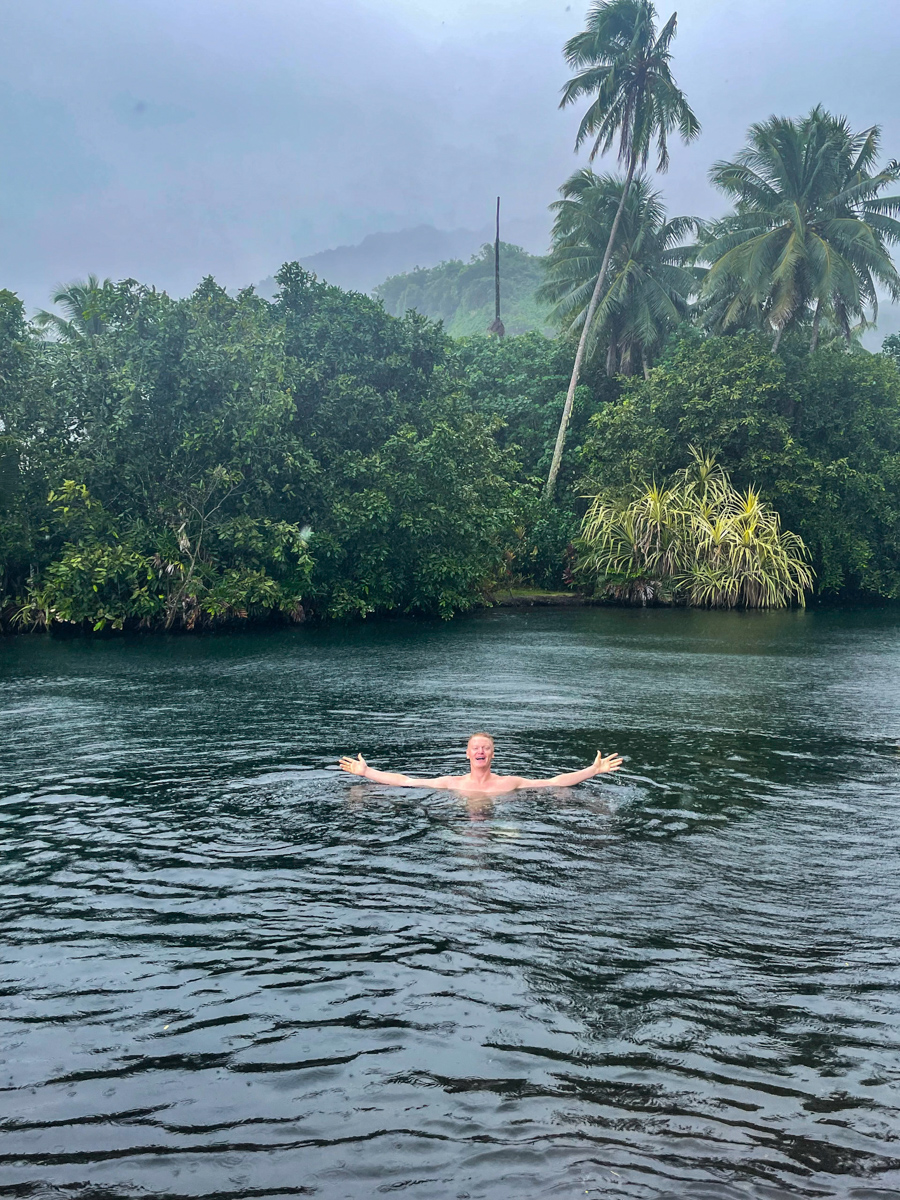 Teahupoo is not on every Tahiti traveler's radar, but it 100% should be! I spent a few nights down here at an Airbnb homestay and had such an incredible experience. If you've got 3 days in Tahiti, PLEASE make sure you head down to Teahupoo and book one of the excursions.
It was such an unbelievable and unique part of the island and an adventure that'll live long in the memory. When I make it back to Tahiti, I'll be making a return visit to experience all the things I didn't get to.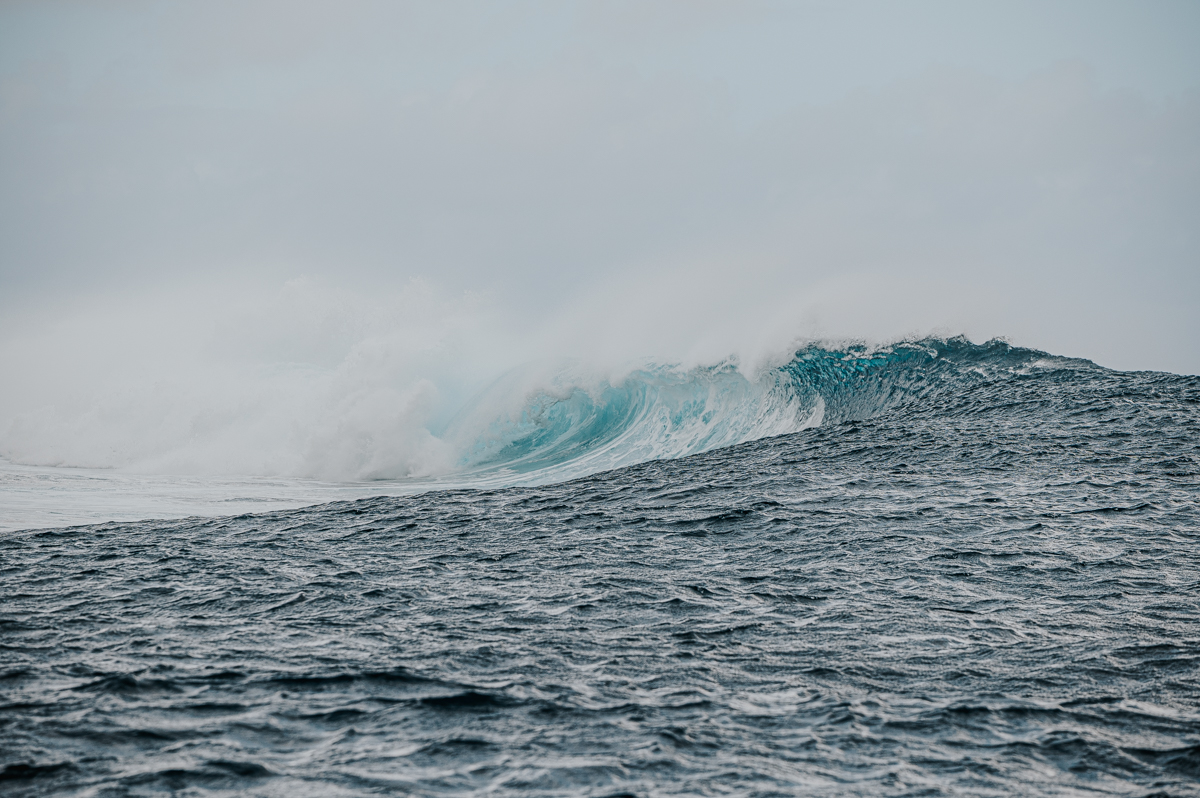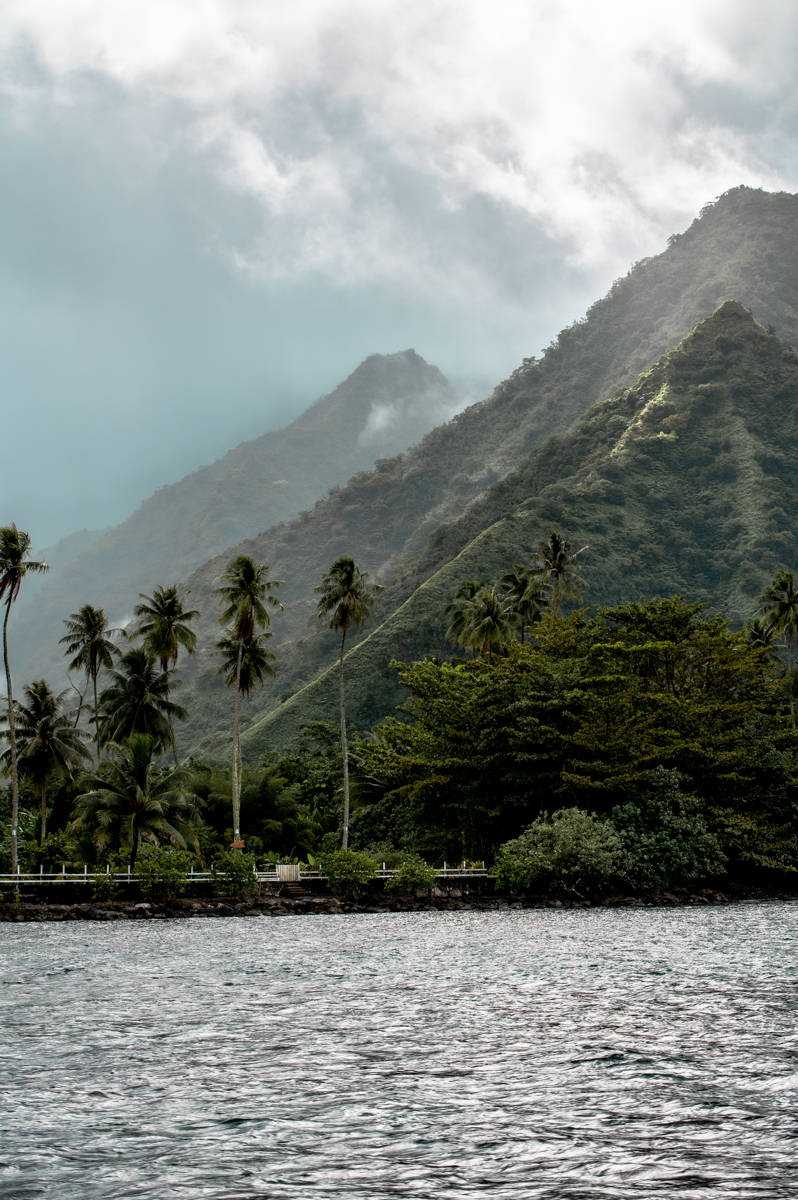 ---
Where To Stay in Tahiti For 3 Days
Now that you know what to do in Tahiti, let's talk about my top accommodation recommendations (but there's a clear winner in my book).
Ninamu Pearl Resort Tahiti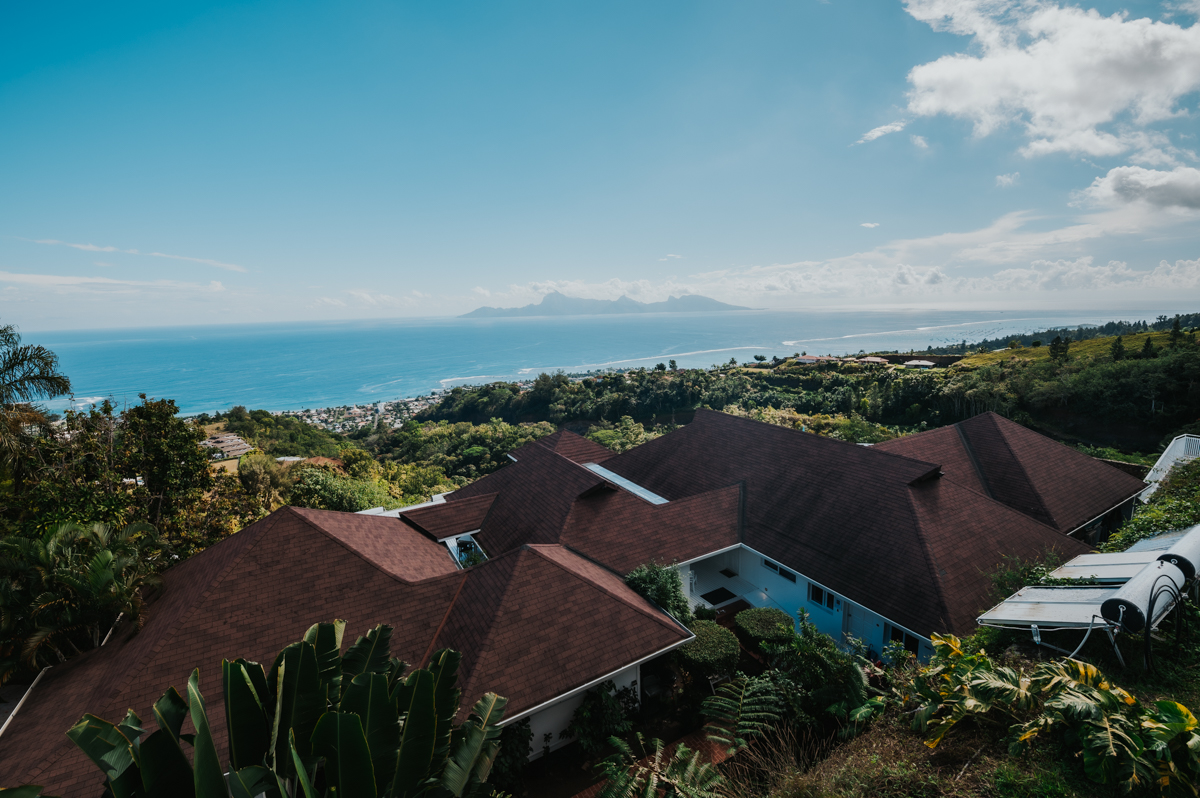 During my three weeks in French Polynesia, I got to stay at some really awesome places — but the Ninamu Pearl Resort was my absolute favorite. Seriously, stop what you're doing and book your stay there because it's the perfect place to stay in Tahiti.
It's luxurious yet affordable, has marvelous views, welcoming staff, and an incredible restaurant. It's located just a 4.5-mile drive from the Fa'a'ā International Airport, which is a bonus.
The Ninamu Pearl Resort offers sweeping views of the ocean, coastline, and Moorea in the distance (with incredible sunsets dipping behind Moorea). The drive up the hill to reach the resort can be a bit steep, but my cheap car rental managed it pretty easily.
Several different types of rooms are available, but I highly recommend booking one of their suites on the top level of the resort. These rooms include a Santorini-inspired bathroom leading to your private infinity pool. The bedding is super comfortable to ensure a good night's sleep, and the suites come with a fully-equipped kitchen if you'd like to do any grocery shopping and cook for yourself.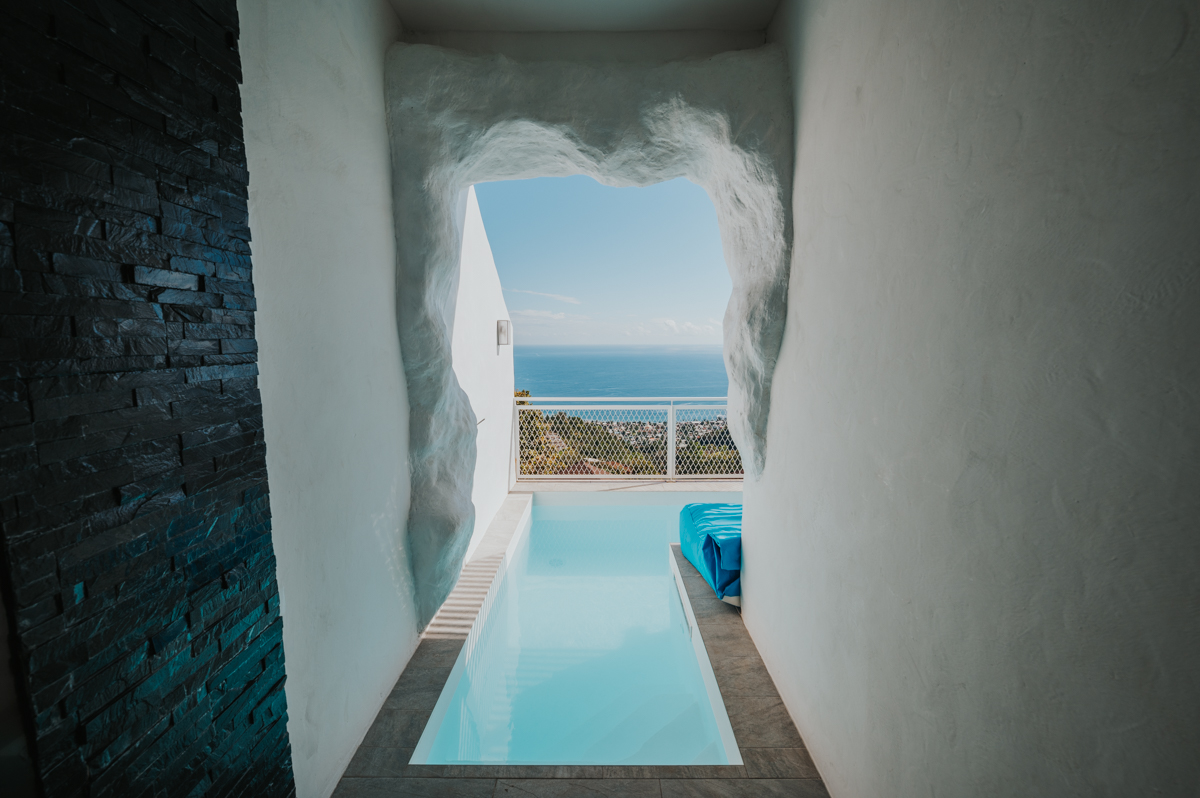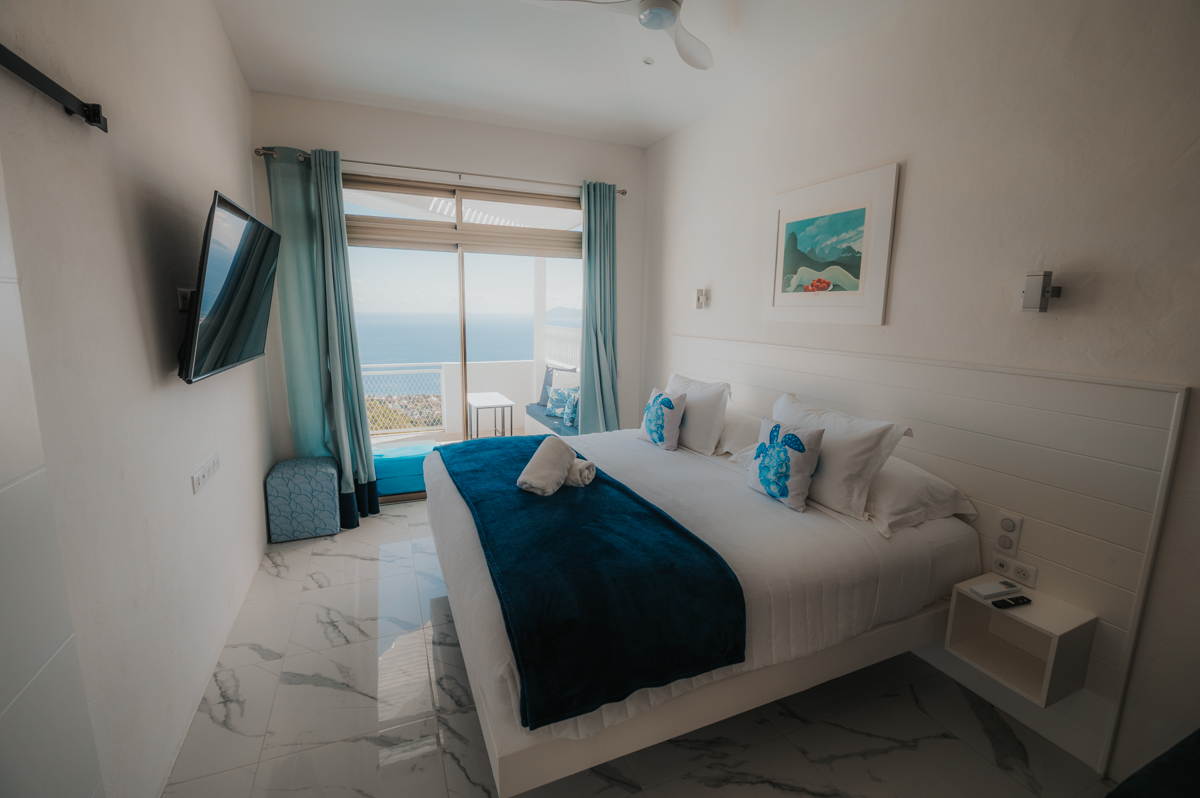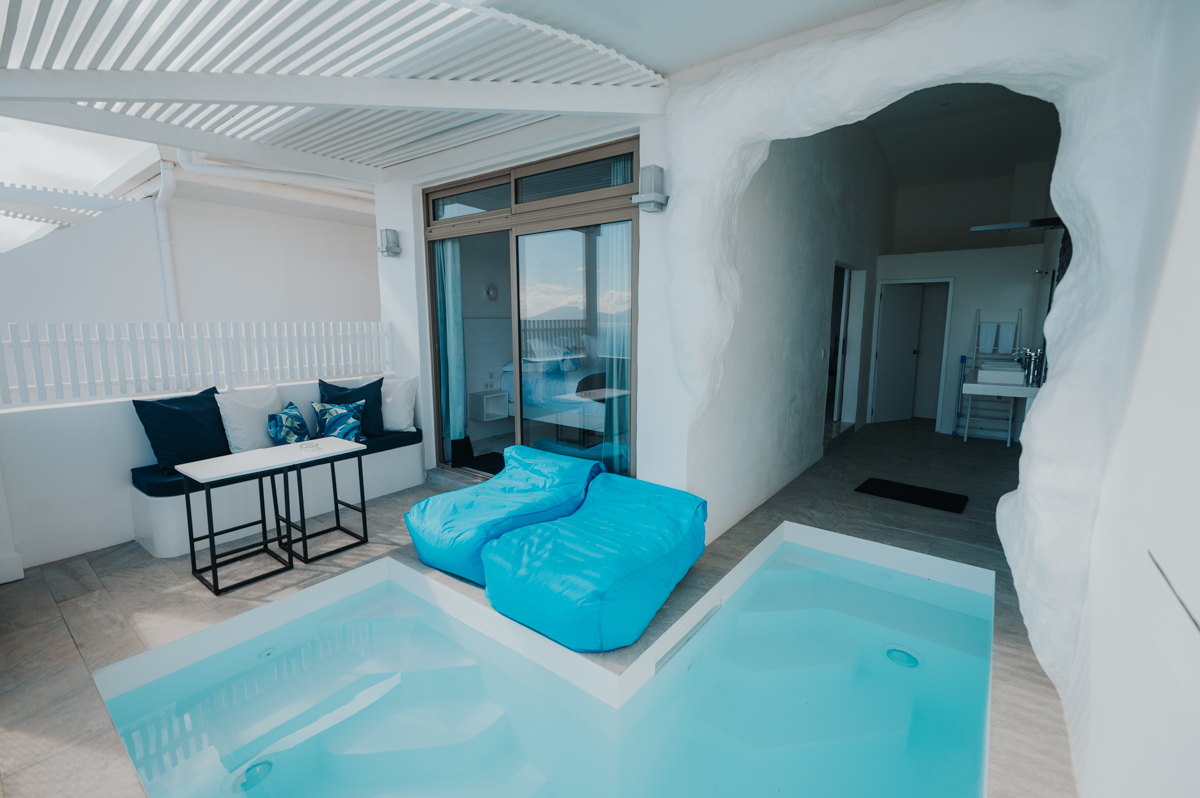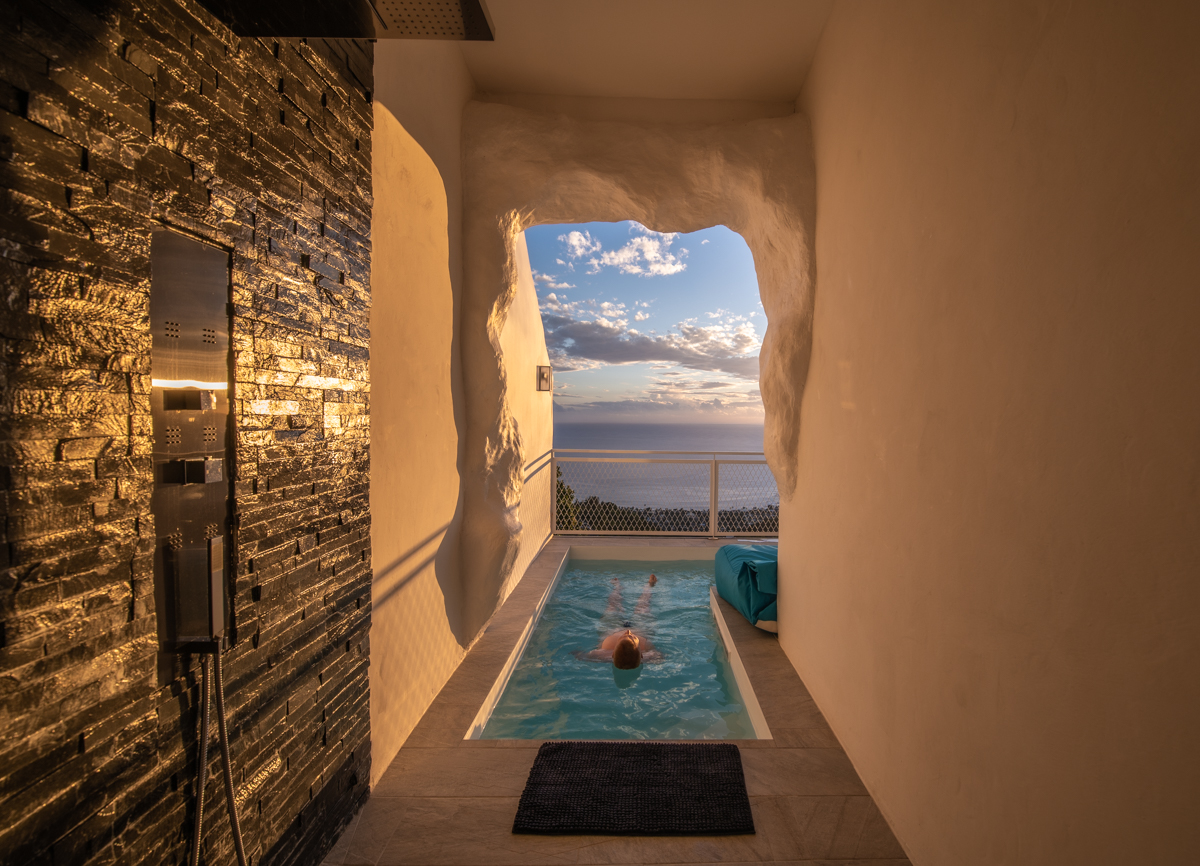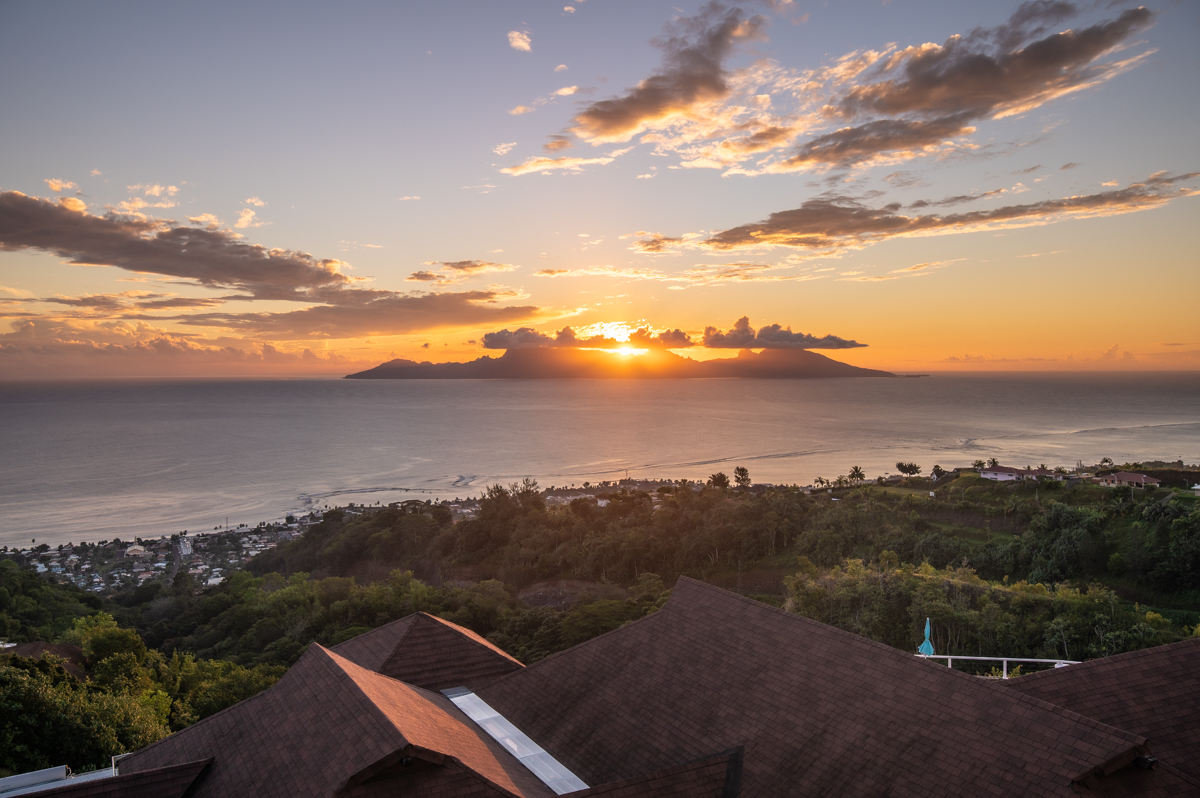 ---
Teahupoo Airbnb Homestay Experience – A Hi'o To Mou'a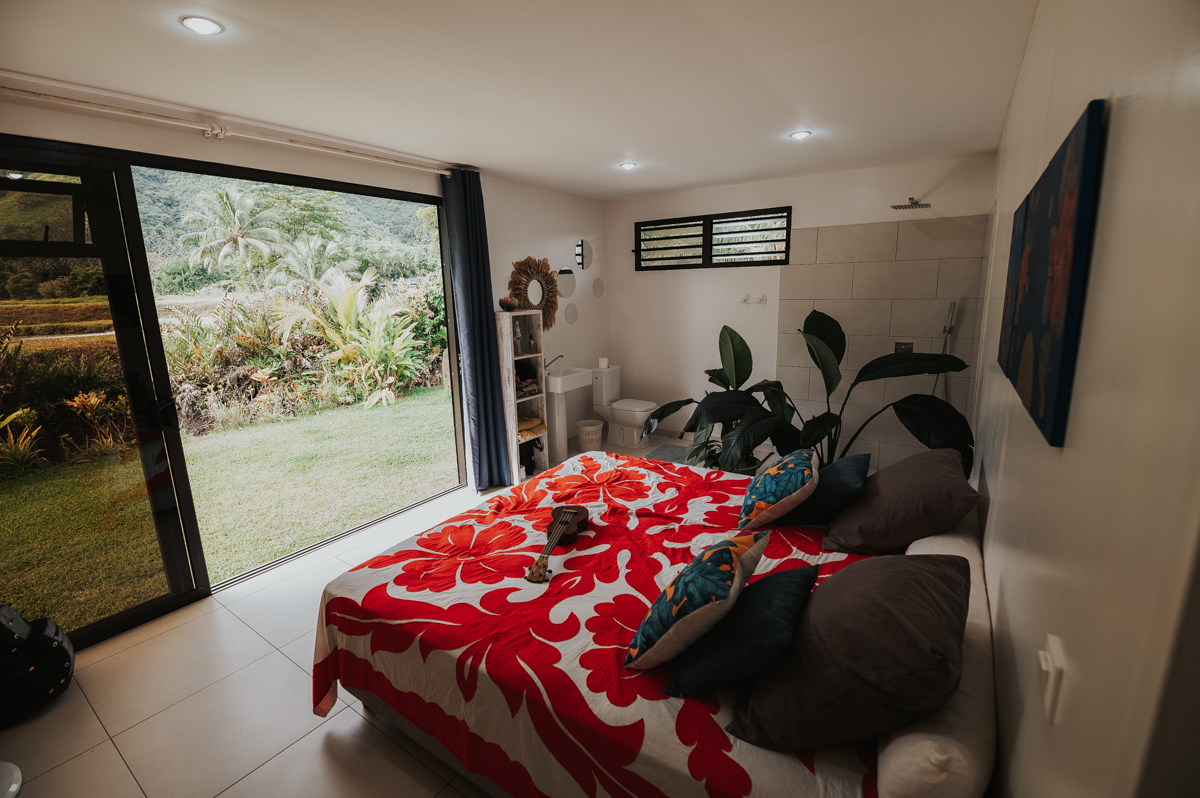 Looking for a unique Tahitian homestay experience during your extra time in Tahiti? Then I'd encourage you to spend a few nights in Teahupoo (after your Surfari excursion) and stay with Aimatarii and her family.
They were such excellent hosts with a beautiful property and comfortable private rooms open to travelers. Read some of their reviews on their Airbnb listing, and you'll be ready to book immediately.
This experience was so quiet and relaxing that it really taught me a lot about the local way of life down in Teahupoo. The property is just steps away from the ocean, with a ton of animals running around and fantastic hikes to waterfalls on the property.
This is ideal for solo travelers or couples seeking a unique and budget-friendly experience. Either book through Airbnb or go through their website at A Hi'o To Mou'a.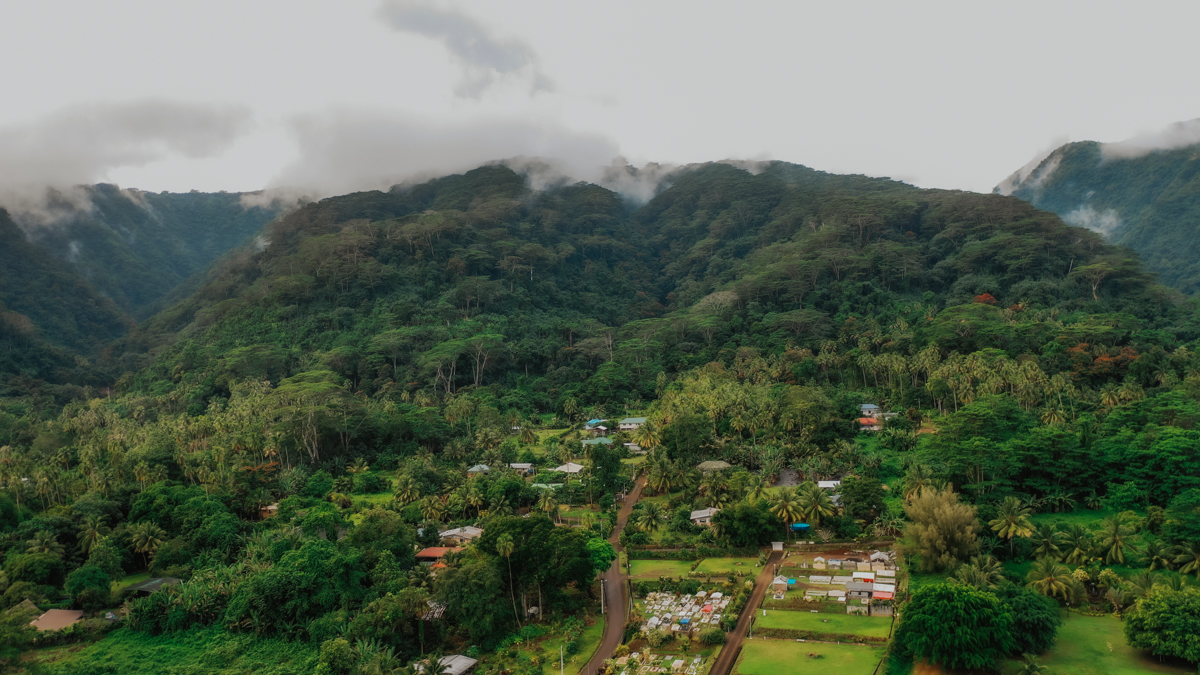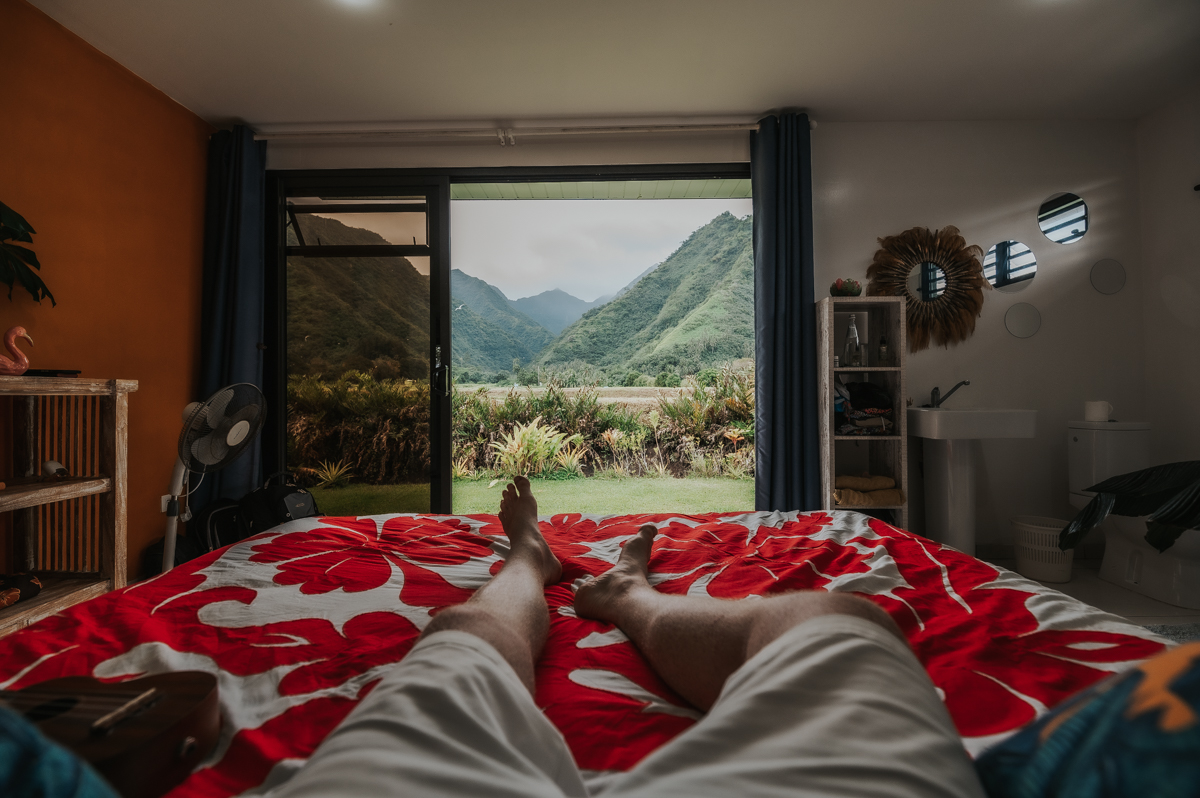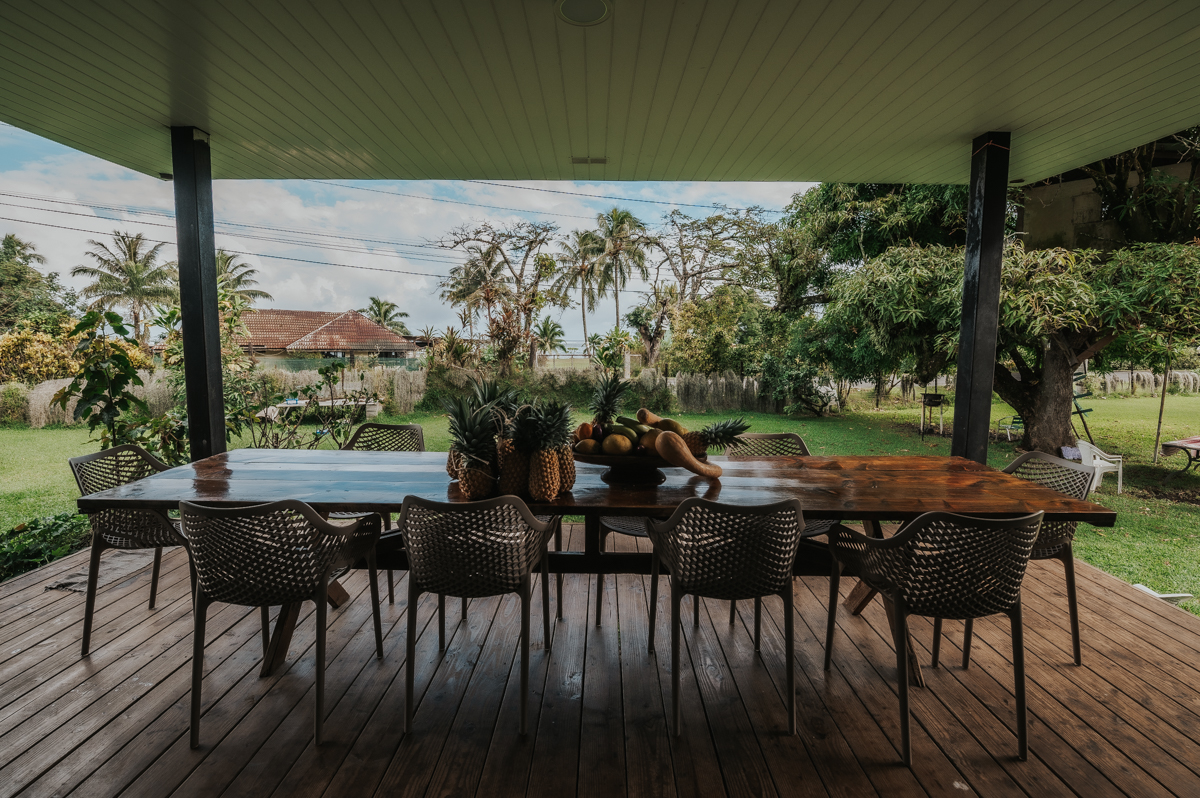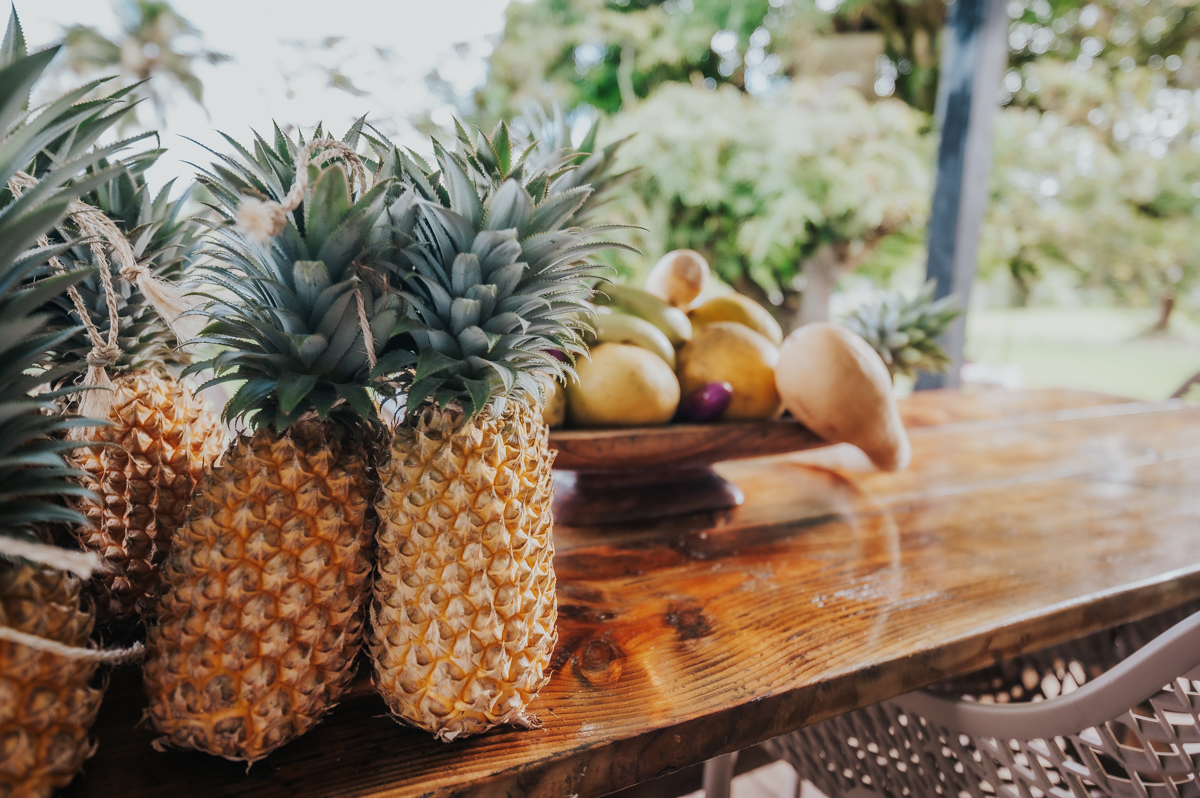 ---
InterContinental Resort Tahiti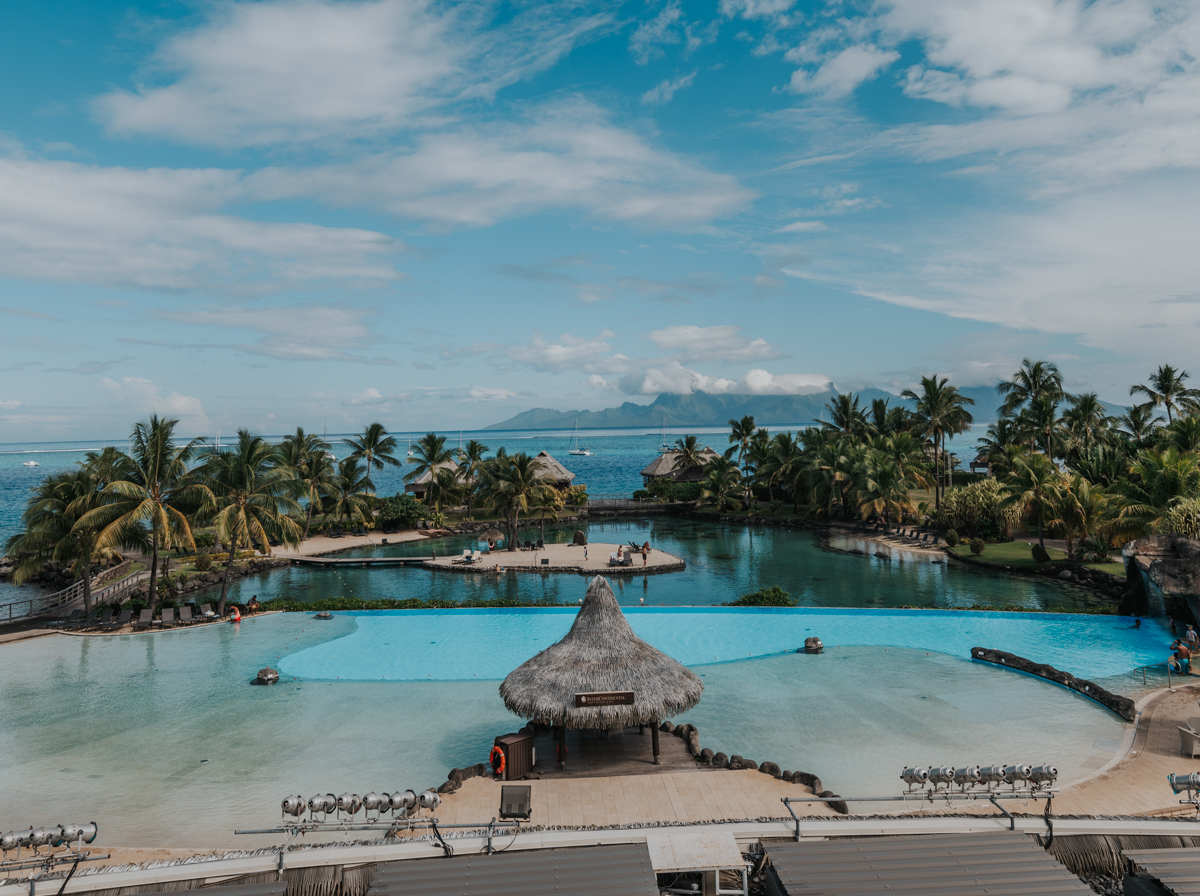 Last but certainly not least, the InterContinental Resort would be my choice for travelers looking for a 5-star luxury stay on the island.
It has a lush garden setting with a fantastic pool and a gorgeous turquoise lagoon (that you can even snorkel in). The food is pretty tasty (although on the expensive side), and its proximity to the airport makes it wildly popular for travelers beginning or ending their French Polynesia adventure.
The InterContinental Resort Tahiti is one of the only accommodation options on the island that offers overwater bungalows. So if that's something you want to experience but don't want to pay Bora Bora prices — you can make that dream come true in Tahiti. If you decide to stay in one, ensure it has a sunset view of Moorea.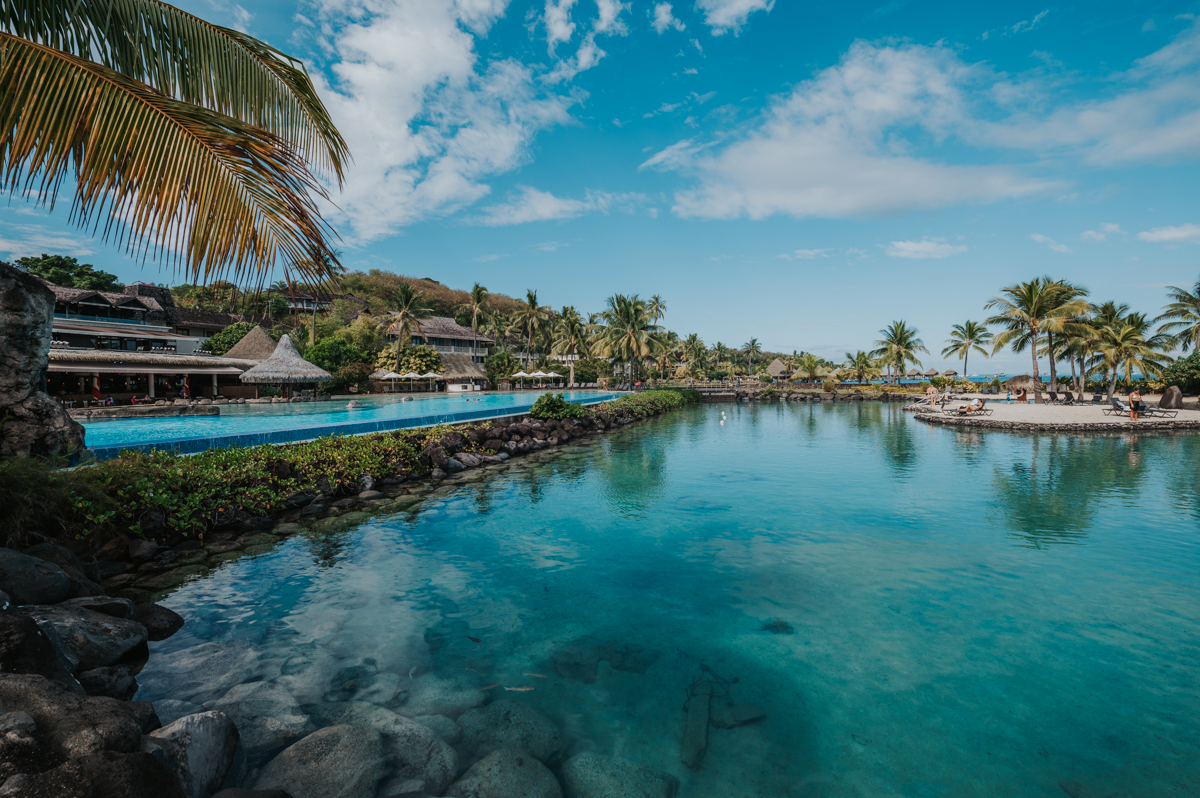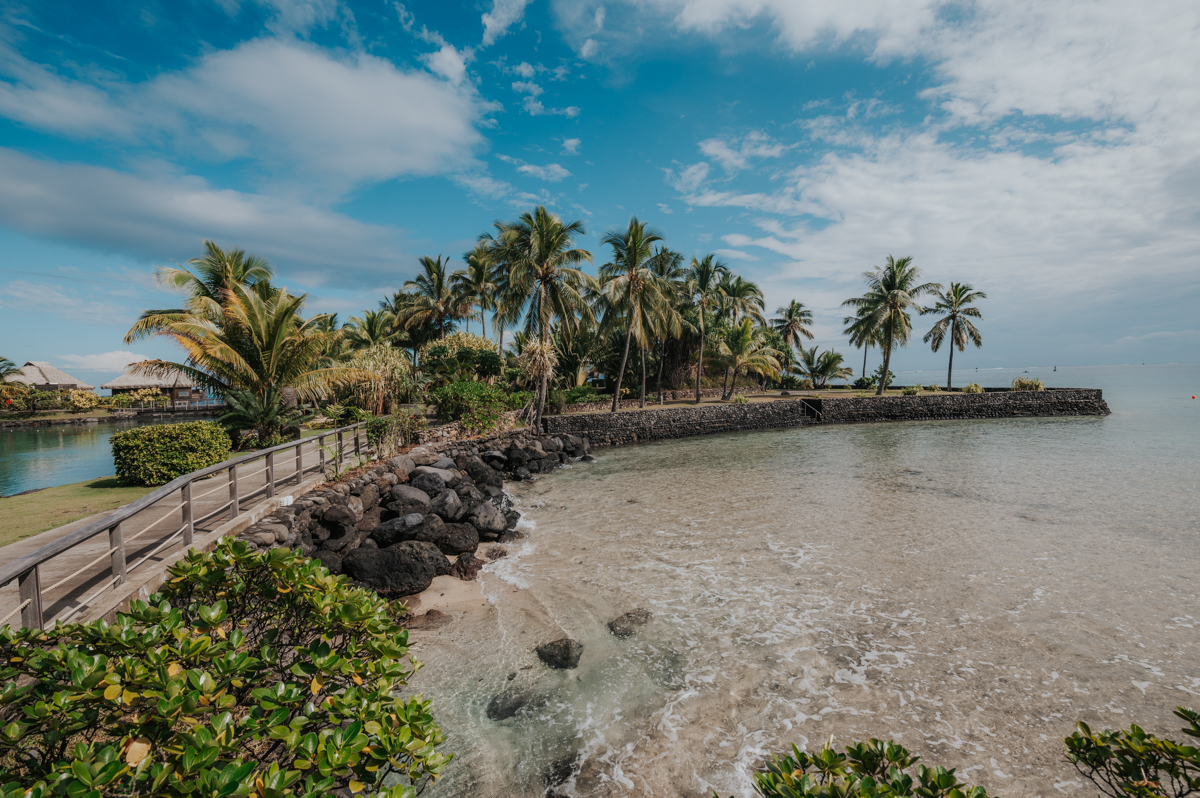 ---
Tahiti Travel Insurance
I never travel anywhere without booking a travel insurance policy, and I think this is super important for French Polynesia! While it is a very safe country with not much crime, there's a lot of potential for flight delays, accidents while hiking or exploring, car rental issues, and so much more.
While you obviously want to hope you won't need it, if something happens you'll be so glad you're fully covered to avoid any financial burdens that could ruin your trip to this idyllic island destination!
I highly recommend HeyMondo due to their extensive range of cover for all situations and trip lengths, their fair pricing, and their handy app which allows you to not only manage any claims within the app, but also access free assistance online so you don't need to rack up an expensive phone bill while in Indonesia where the charges are steep!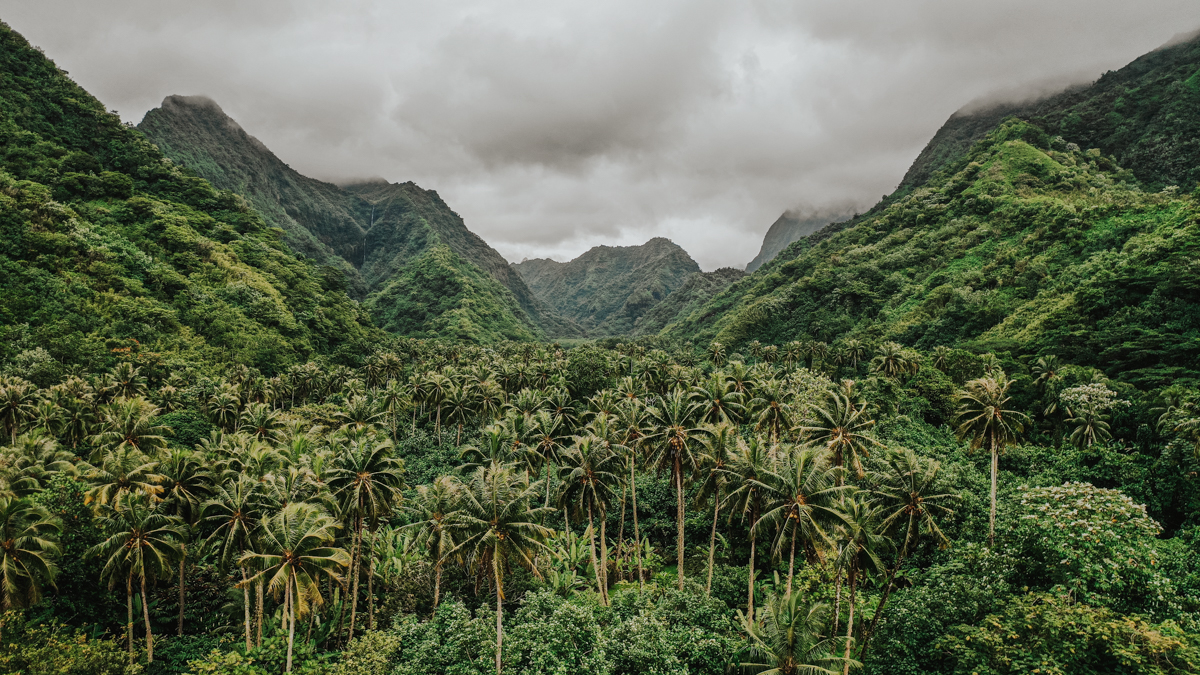 ---
Tahiti Travel Tips
To conclude this article, I'll share just a few essential travel tips to help you out before embarking on your journey.
Rent A Car – While car rentals in French Polynesia can be expensive, budget options/deals are available. It makes the trip so much more enjoyable when you have the freedom to explore and get to places easily. While two days on the Tahiti Itinerary are for guided tours, you'll be glad you had your car to make your way to dinner, on sunset drives, etc.
SIM Card / Internet – For those travelers who don't have an international phone plan, you'll want to make sure you pick up a local SIM Card at the airport. I used the company Vini and was happy with their services.
Mosquito Repellant – Just a friendly reminder to use bug spray every day, as this is a tropical destination and mosquitos are prevalent. While mosquitos were MUCH worse in Moorea, they're still everywhere in Tahiti.
Cash / ATM – Many people told me to bring local currency (CPF) from home, but I don't think that's necessary. There were plenty of ATMs in Tahiti, but most places accepted credit cards, so I rarely paid for things in cash.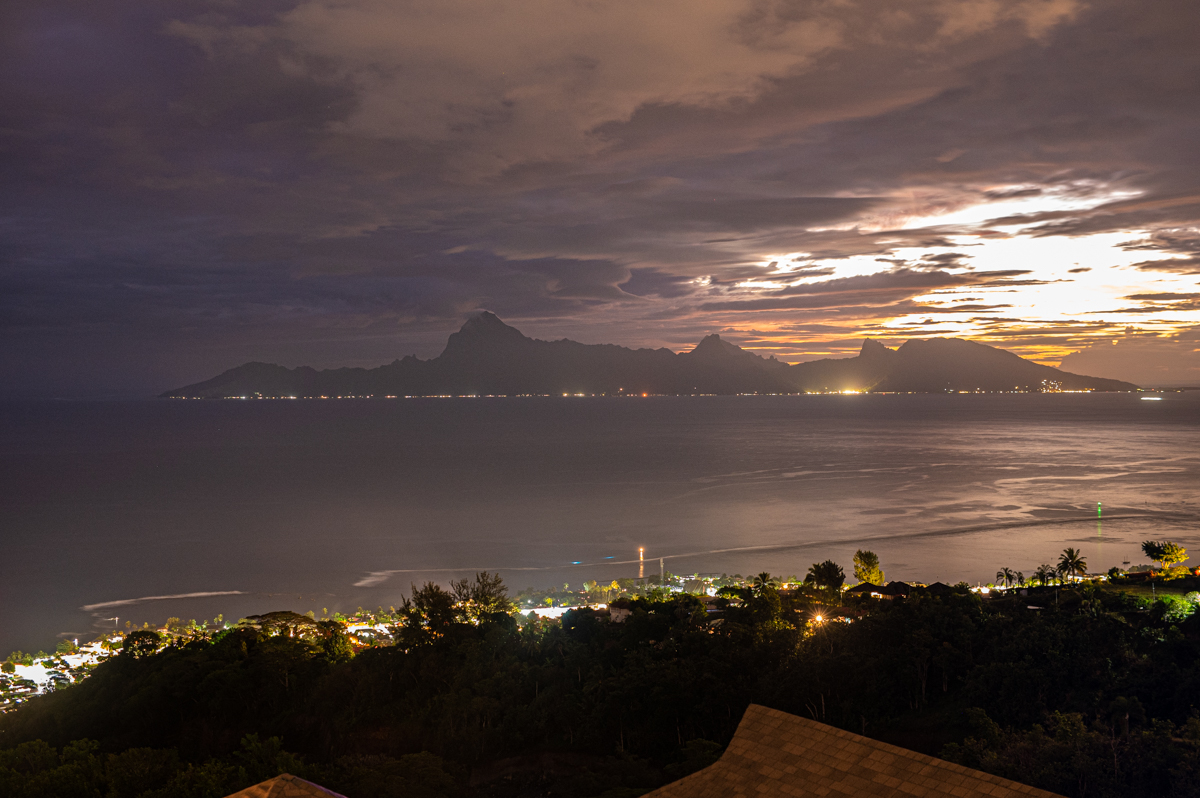 ---
Am I Missing Anything From My 3-Day Tahiti Itinerary?
Have you recently visited Tahiti and think there's something important I didn't mention? Please, do let me know. I had the time of my life in French Polynesia, and I am already planning a return visit next year, so I would love to hear from you guys.
You might have noticed that I didn't include visiting Moorea as a day trip, and that's because Moorea needs several days on its own. PS. It became one of my favorite places in the world.
Keep in mind that this is a beachside paradise, so how about reading my review of the best sand-free beach towel? After all, the last thing you want is sandy back when trying to enjoy these beautiful islands.
So, are you ready to take on the best itinerary for French Polynesia?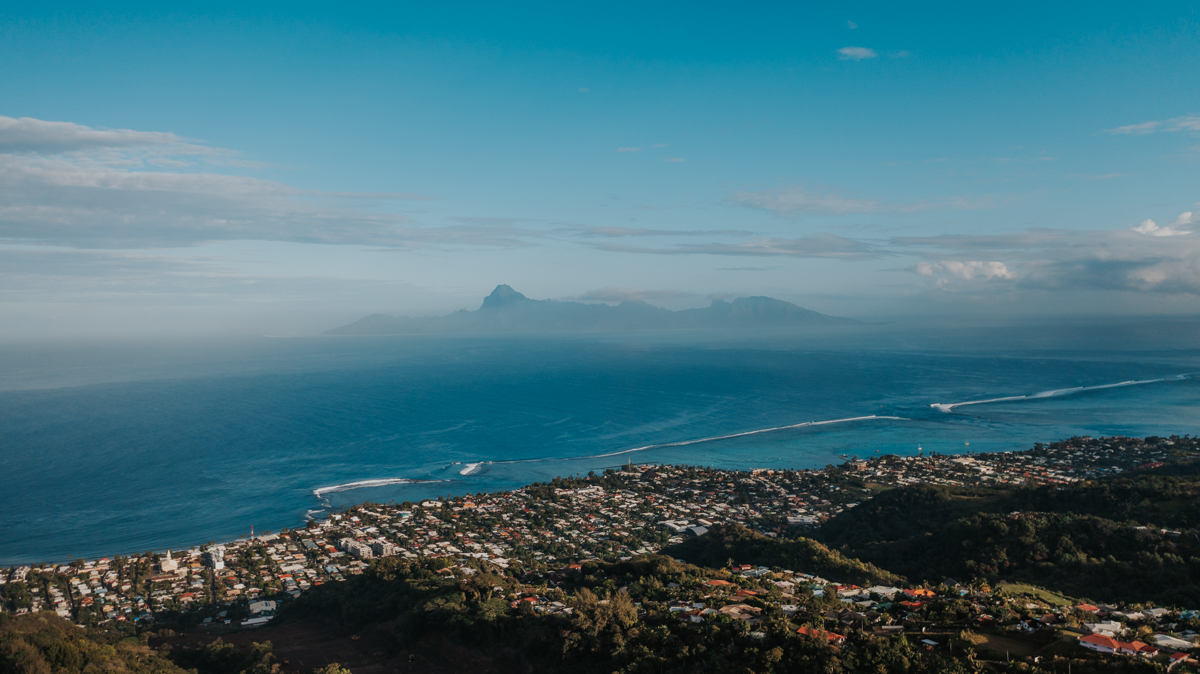 ---
Looking for more island getaways to add to your bucket list? Have a look at these posts on some of the world's best island destinations:
THANK YOU FOR READING THIS EPIC 3 DAY TAHITI ITINERARY!
SHARE THIS ITINERARY OF TAHITI WITH YOUR FAMILY AND FRIENDS, AND FOLLOW MY ADVENTURES ON FACEBOOK & INSTAGRAM!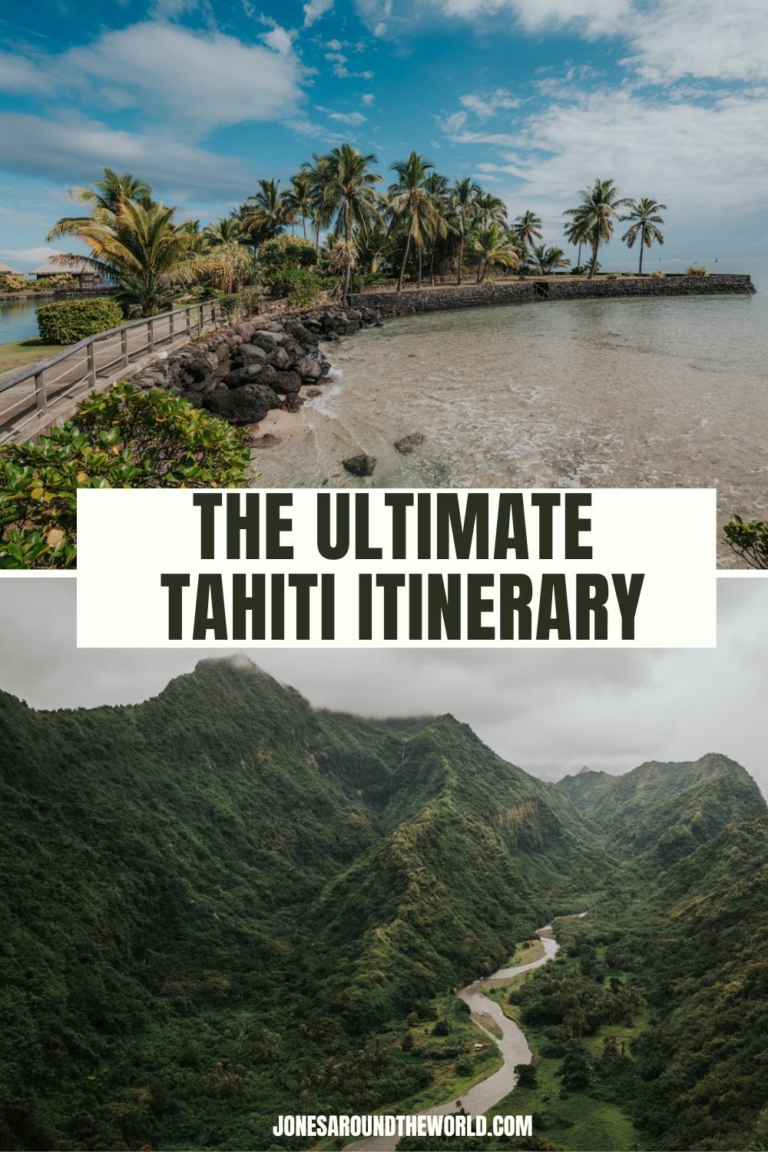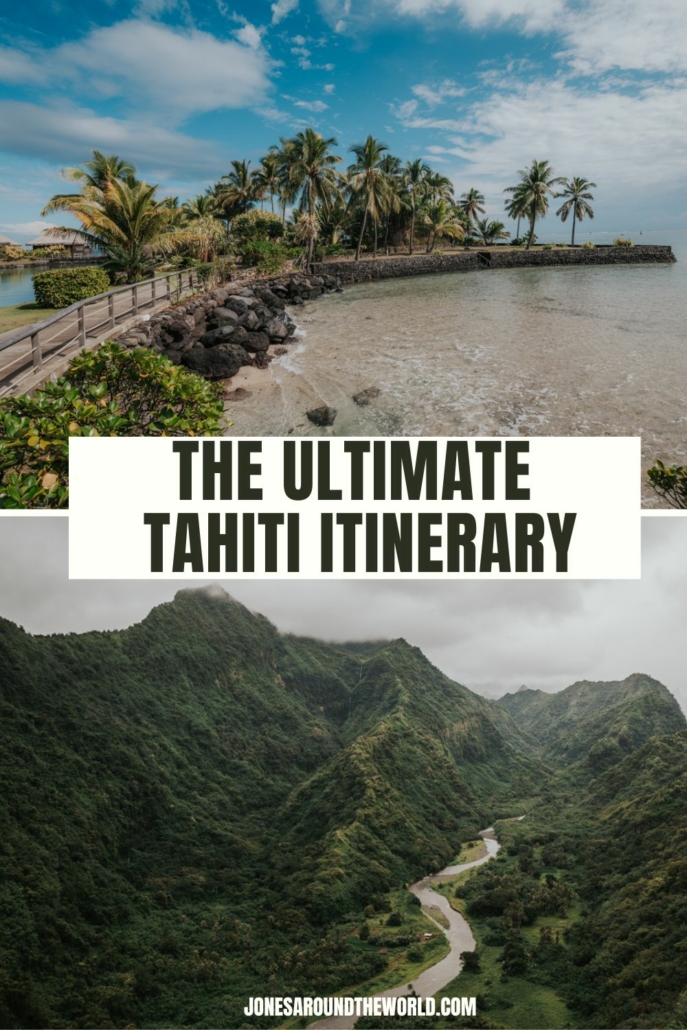 https://www.jonesaroundtheworld.com/wp-content/uploads/2021/08/What-To-Do-in-Tahiti.jpg
675
1200
Dave
https://www.jonesaroundtheworld.com/wp-content/uploads/2017/03/logotry-1-1-300x106.png
Dave
2023-03-27 00:48:44
2023-03-29 22:07:57
3 Days in Tahiti Itinerary: The Best Things to Do & See