7 Reasons Why SXM Festival is the Ultimate Destination Music Festival
I've had the pleasure of attending dozens of unique events around the world, but I have to say that SXM has become my new favorite and must-experience festival for electronic music fans! 
Not only is St. Martin an idyllic Caribbean destination that deserves a place on every traveler's bucket list, but SXM is so carefully curated for 5+ days of unique festivities that it is guaranteed to provide an unforgettable experience that'll keep you coming back year after year.
It's been just over a week since Dubfire played the closing set at the beachfront festival venue "Happy Bay," but I'm still absolutely buzzing from my time thriving at SXM. I honestly can't stop talking and thinking about it.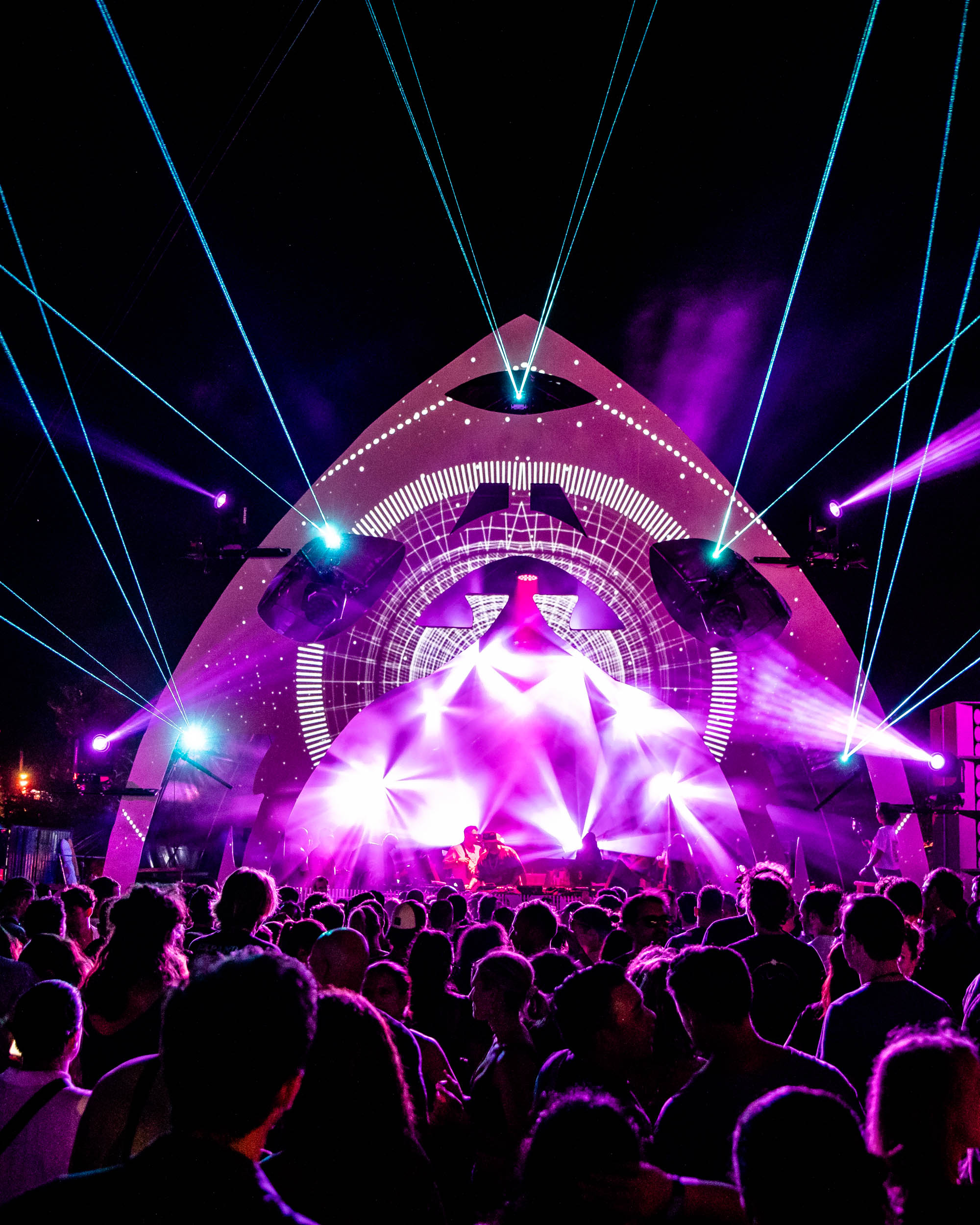 The entire island comes alive with this remarkable festival atmosphere, and it felt like I was in the Ibiza of the Caribbean.  As far as winter escapes go — SXM Festival has definitely become my new go-to destination vacation festival for vitamin D and electronic beats.
Let's dive into a quick recap about what made this such a special experience and why there is simply no other destination music festival of its kind.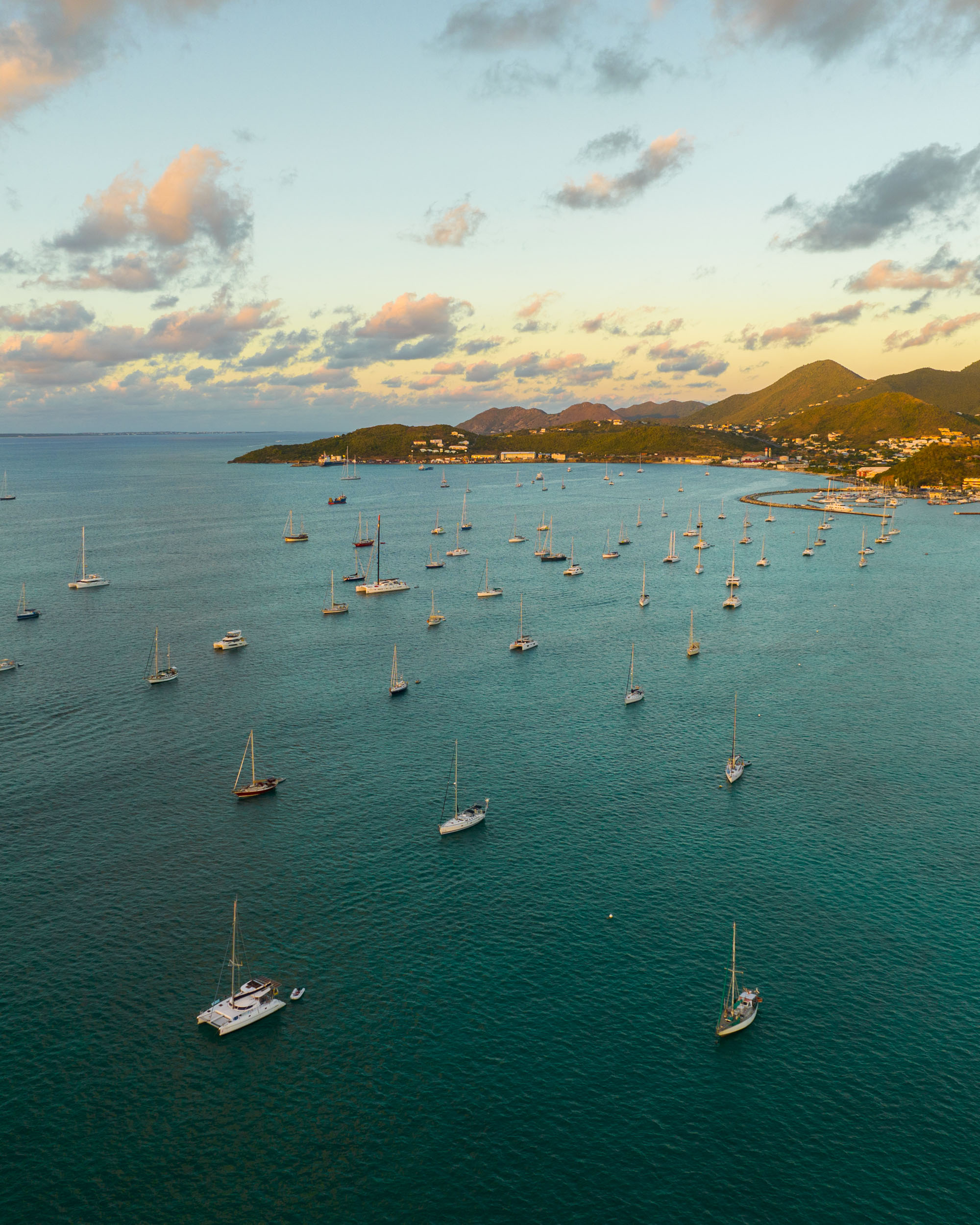 ---
St. Martin is truly spectacular
Who hasn't dreamt of visiting this iconic Caribbean destination and soaking up everything this island has to offer?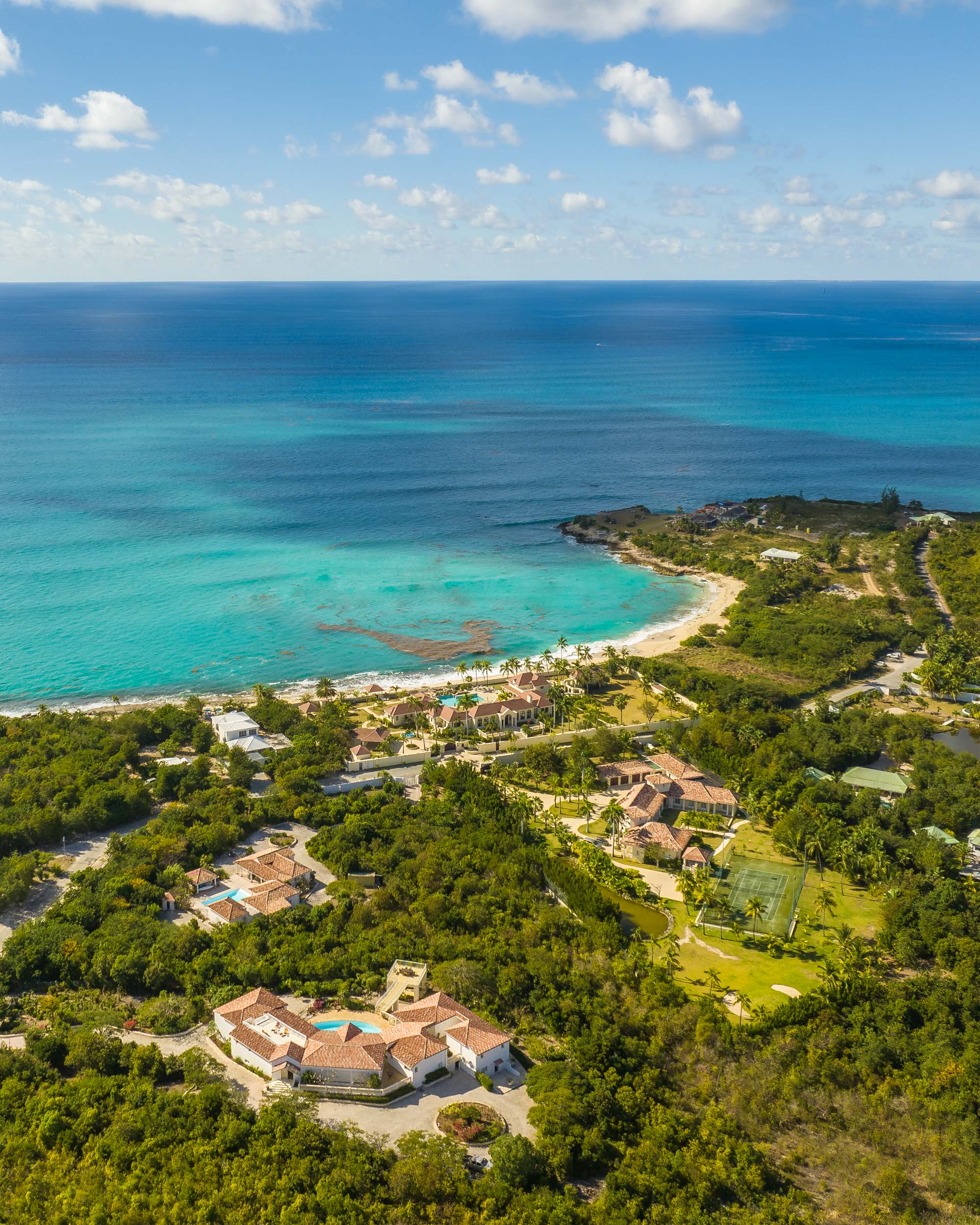 St. Martin, split into two distinct Dutch and French sides, is simply breathtaking — and there's tons to explore (if you find the energy between all the festival madness). 
It's also perfect for this type of festival as the island is home to so many incredible venues, nightclubs, and accommodations for pre-parties, beach-parties, after-parties, and villa shenanigans.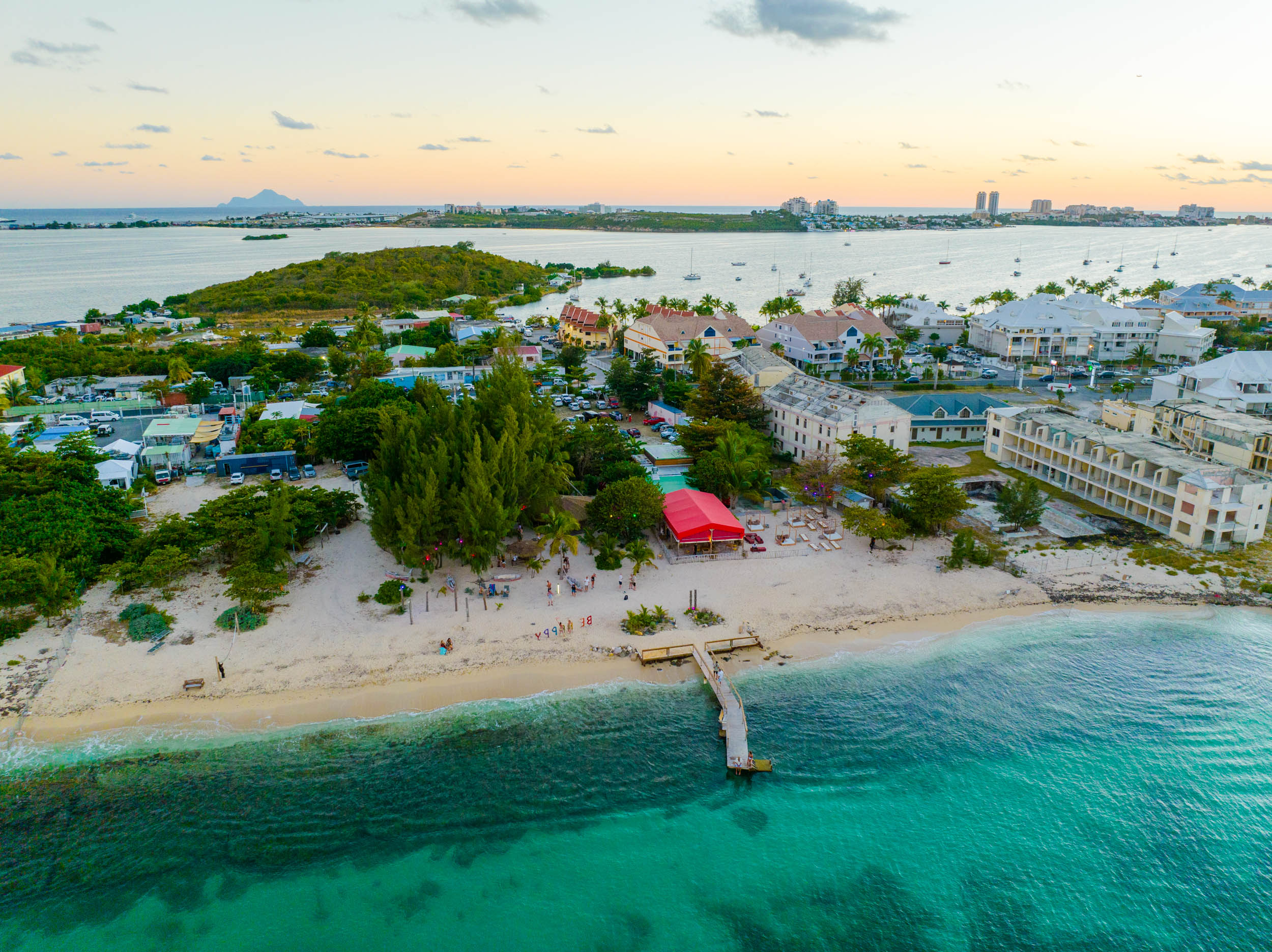 SXM Festival also partners with the tourism boards of the island, which I think is one of the main reasons why the entire island comes together to celebrate. There are billboards around the island, and SXM is promoted in nearly all of the local travel pamphlets — which really makes you feel like you're attending the party of the year in St. Martin. 
While I didn't get to experience everything I wanted to do on the island like skydiving, scuba-diving, beach adventures, and culinary explorations — I've got a large list of things I'll be doing next year!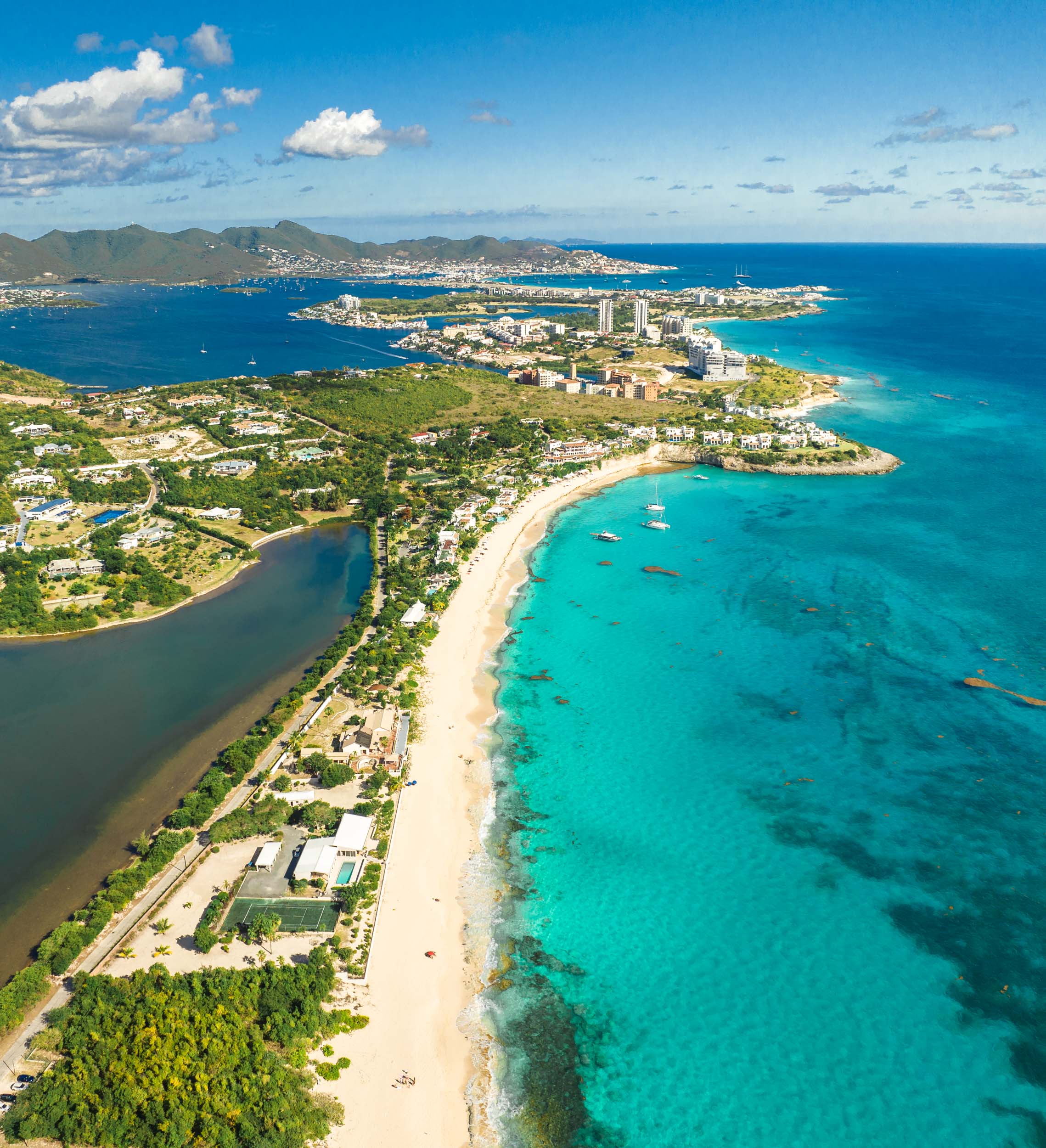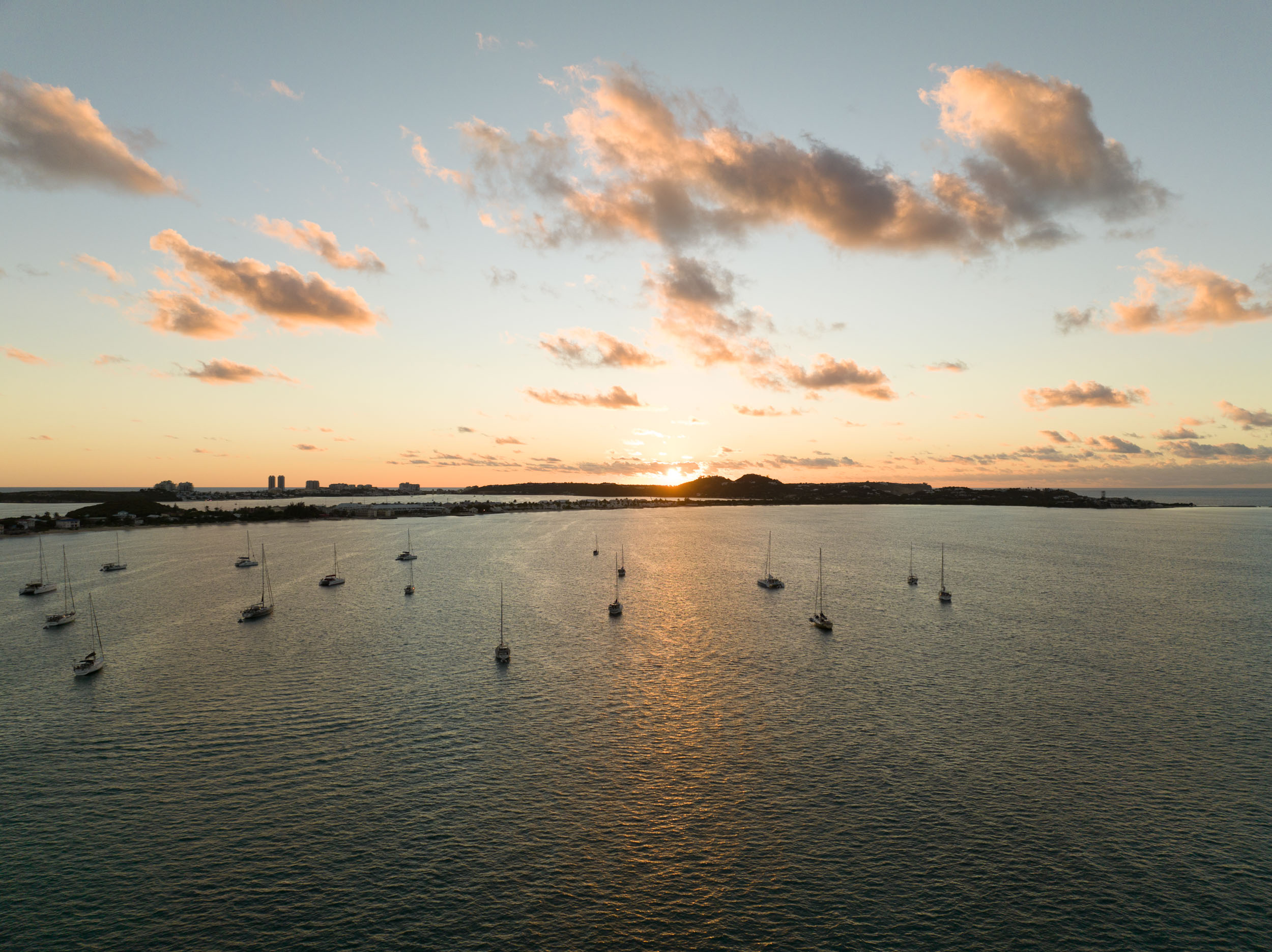 ---
Stacked SXM Festival Line-Up | My Top Sets from 2023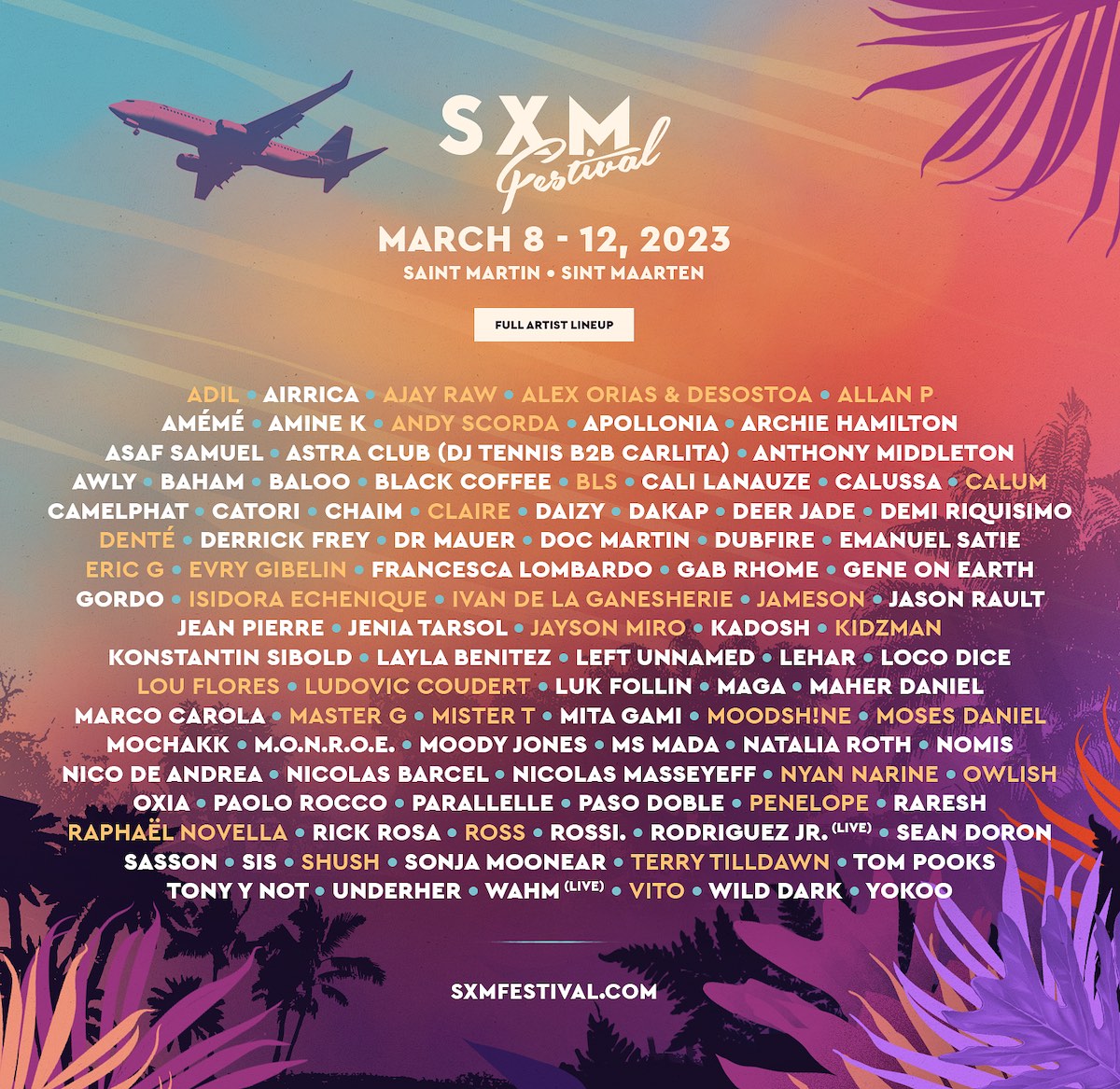 As an avid house and techno fan, SXM Festival has been on my radar for years (mainly because I've seen some of my favorite DJs play this festival and posting about it).
And while I may be a bit biased since it's very much geared towards my personal taste, SXM always delivers a jaw-dropping line-up for a relatively intimate destination music festival.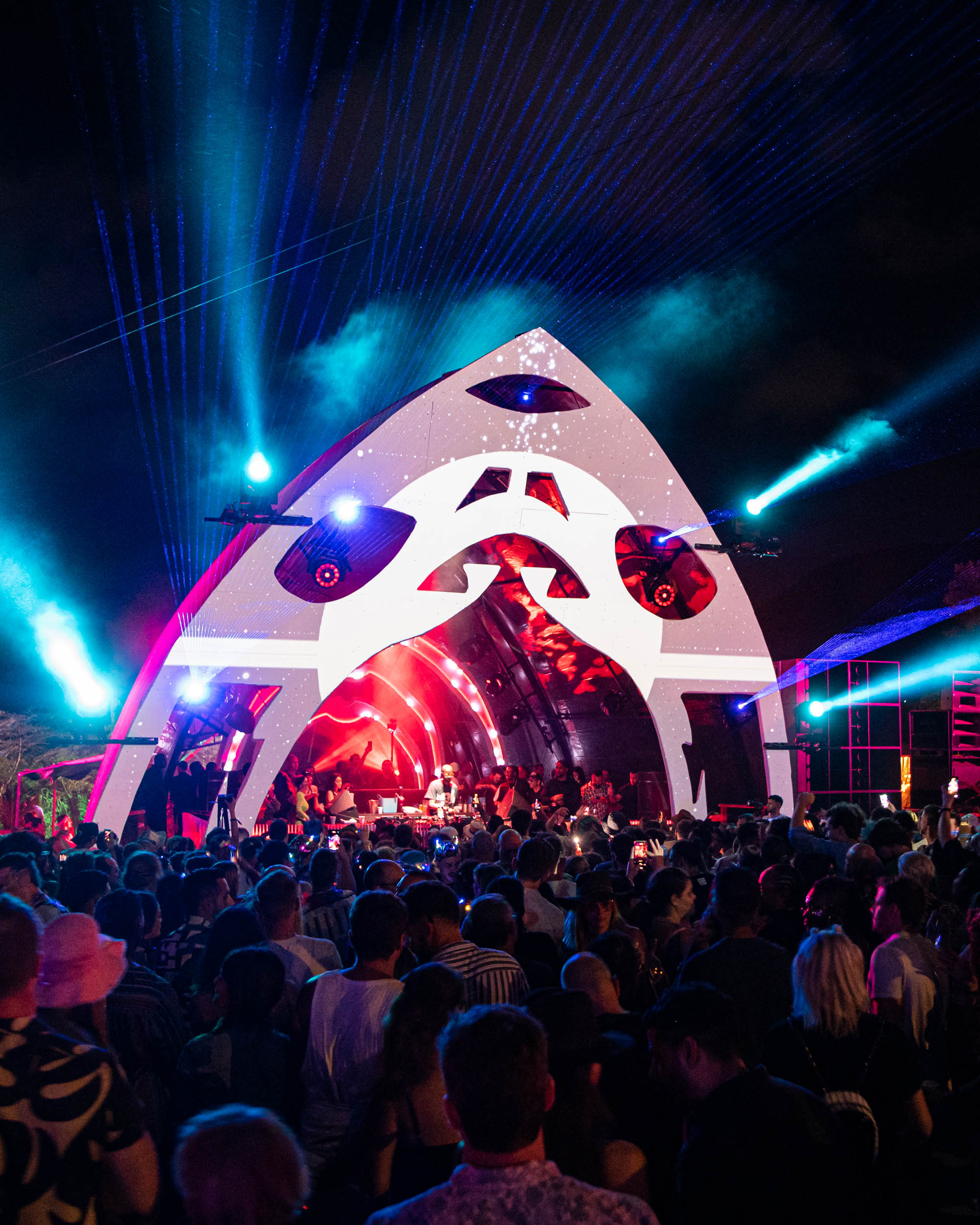 For the 7th edition in 2023, my key highlights were Ameme & Black Coffee starting off the festival with an incredible soundtrack of afro-house/tribal-techno that had the dance floor absolutely pumping, Ibiza legends Loco Dice & Marco Carola being phenomenal as always, Camelphat playing a fun and uplifting set at the Panorama Party, an insane Doc Martin B2B Julian Prince (the founder of SXM) set at the iconic VIP Villa Party, MAGA & Konstantin Sibold destroying their sets at the Ocean stage, and of course, Dubfire closing out the festival in style.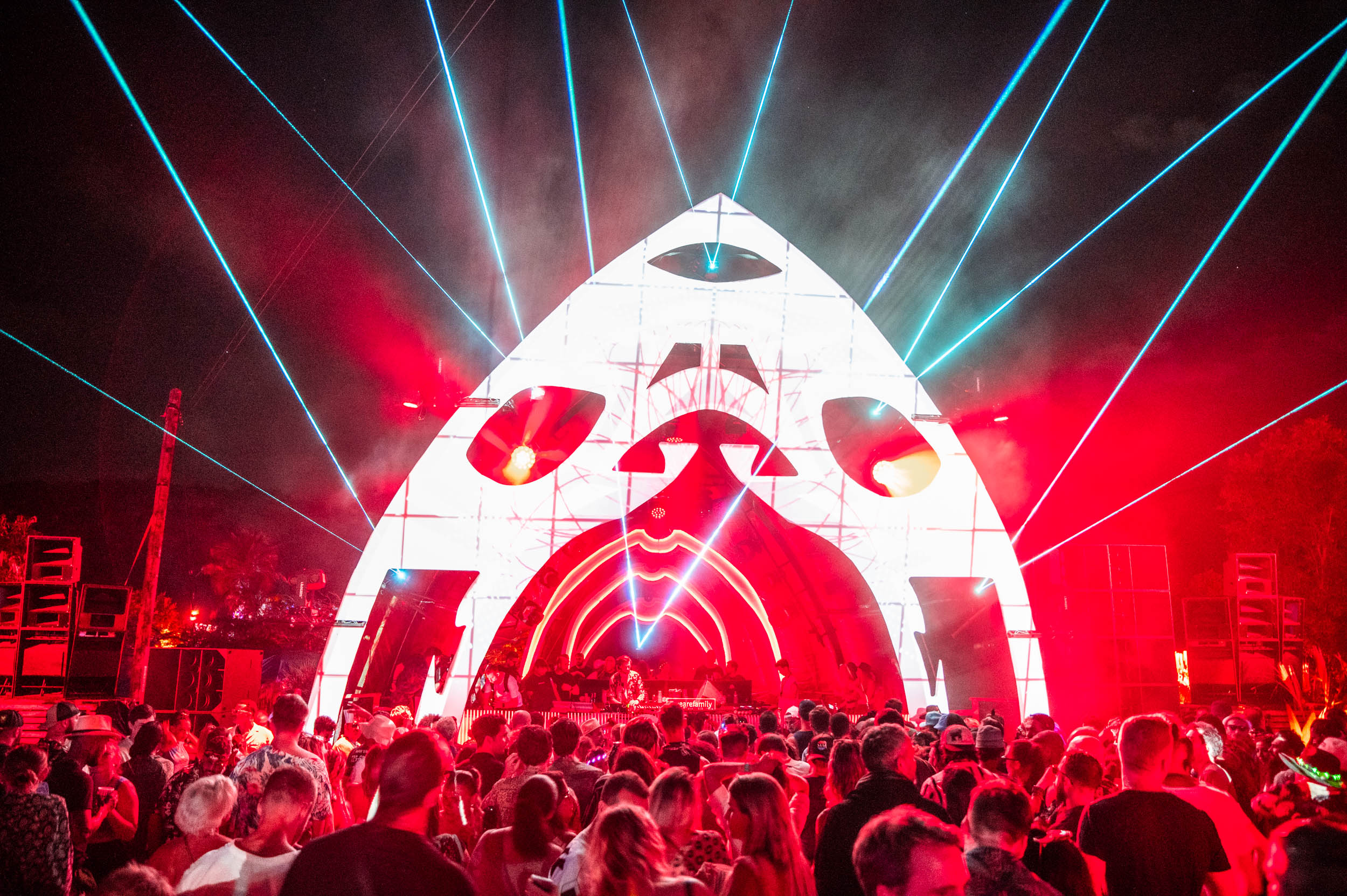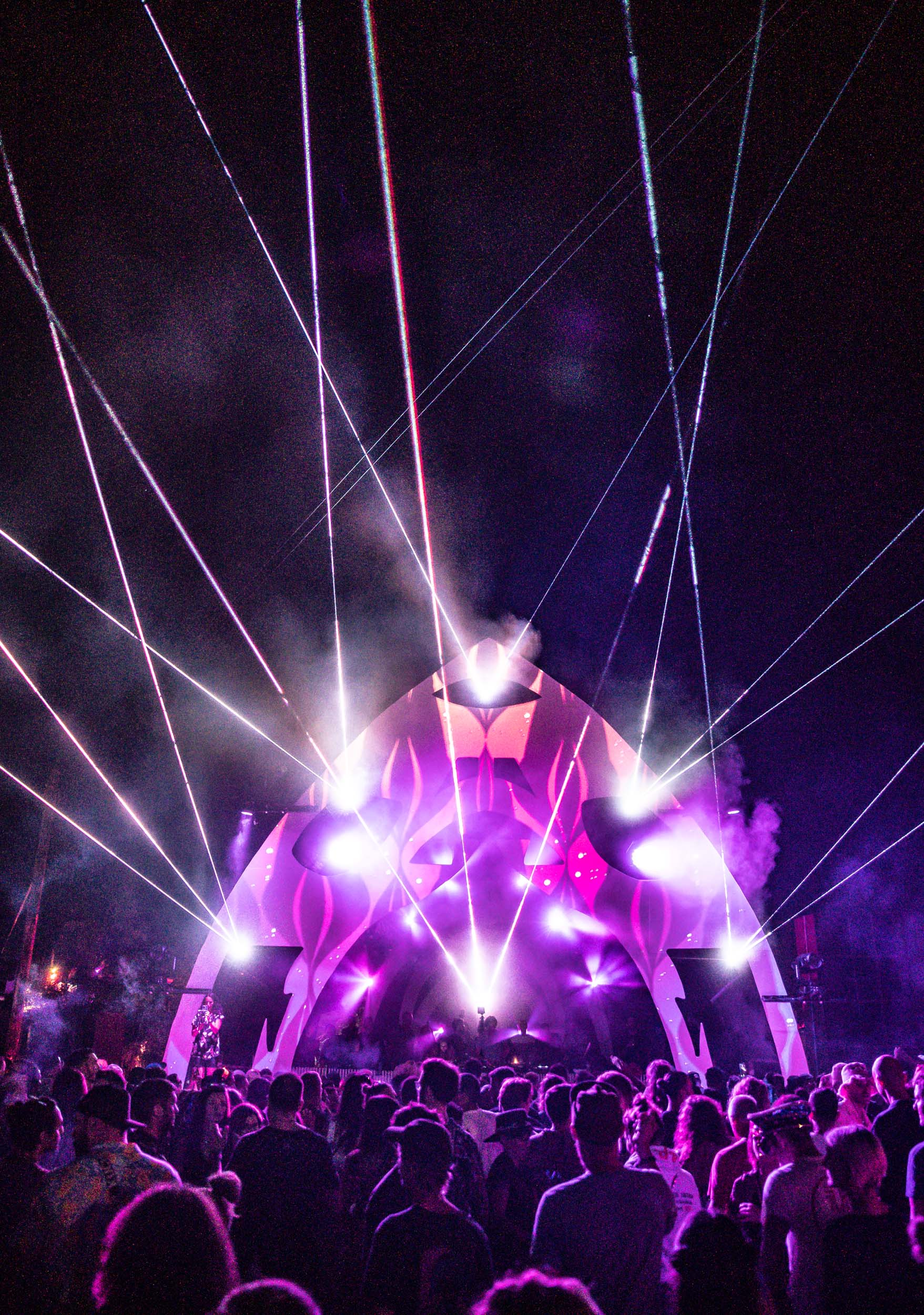 ---
Amazing Festival Venues
One of the key selling points about SXM is that there are 8 different venues to explore throughout the 5+ days of festival fun. 
From the day parties at Boho Beach Club to the nightly events at Happy Bay – there's music bumping from 12PM to 5AM every single day. 
Then there are the special events like the Panorama Party, which gives guests the incredible experience of partying at the one of highest points on the island with a breathtaking 360-degree view. 
The VIP Villa Party is located at the Sandyline estate, which is a chic and luxurious villa complete with a beautiful lagoon style swimming pool as well as infinity pool to relax in as you watch the sunset.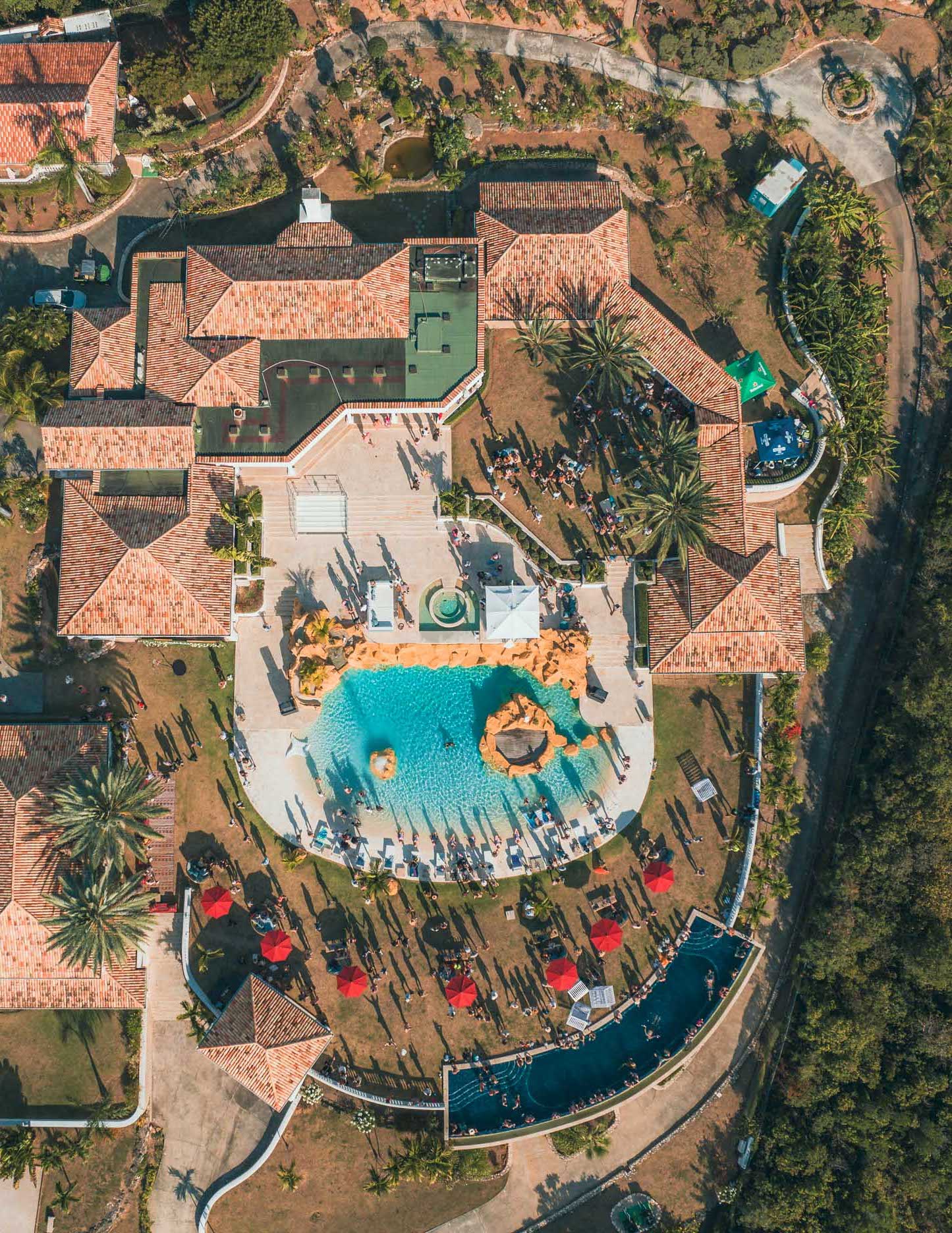 You can also bring the party to the sea on the Boat Party & Catamaran Cruise, which I didn't get to experience this year but is definitely on my list for next year! 
And then there are tons of other events before/after the festival at one of the island's best nightclubs Mykonos. 
While the flagship location and highlight of the festival is Happy Bay, complete with two mesmerizing stages Arc & Ocean – there's so much to explore the entire SXM festival week. 
---
Astounding Festival Production
As a first-time attendee, I've got to say I was truly blown away by the production level found at SXM Festival.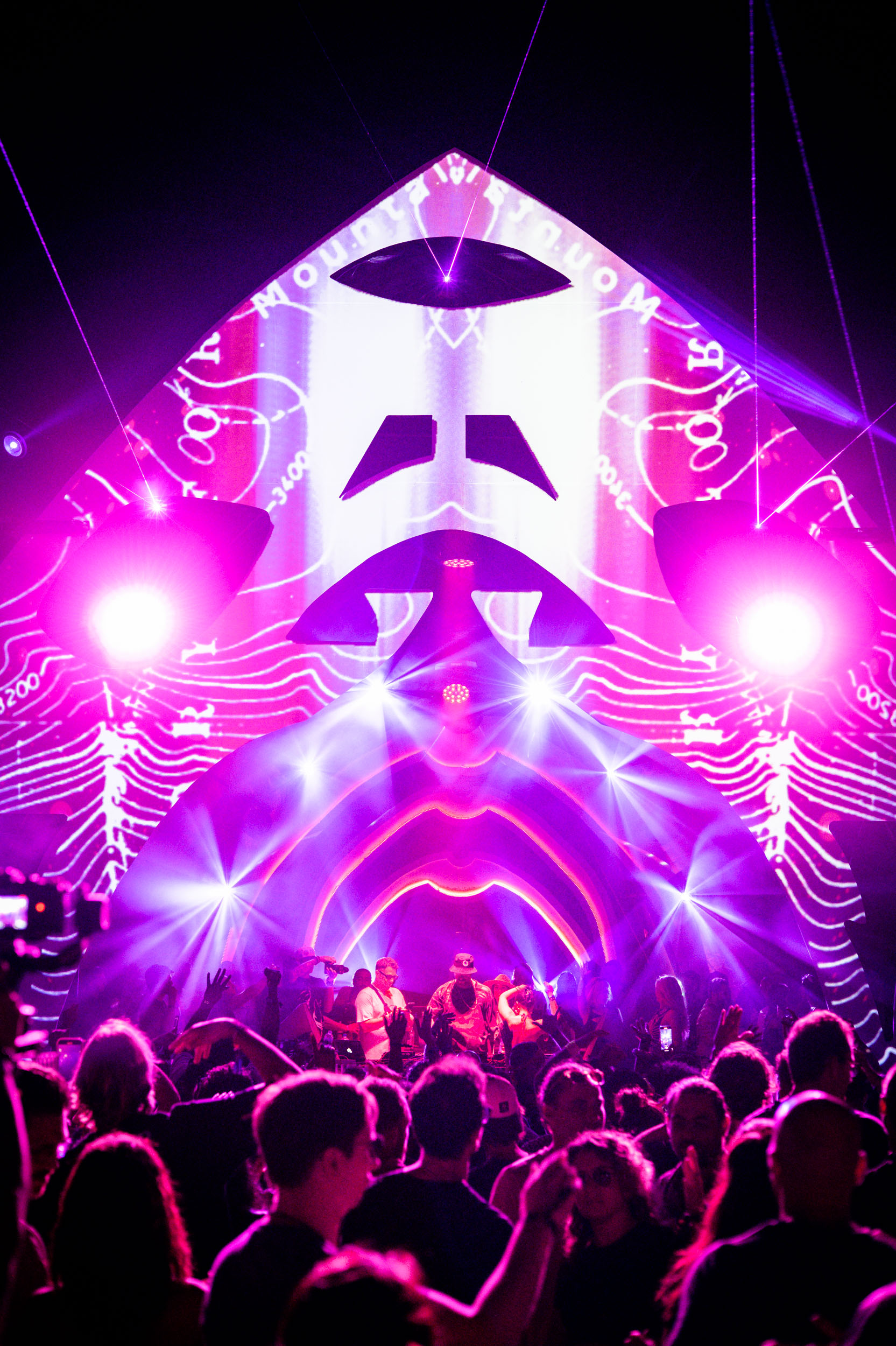 Both the Arc & Ocean Stages were simply mesmerizing, and the lighting/sound were executed flawlessly. No matter where you stand, you will feel the basslines pulsating through you, and the lighting/laser production will leave you in complete awe.
I also adored the various art displays and circular LED pathways found at Happy Bay. It only took a couple minutes to stage hop from Arc to Ocean, but it was always a ton of fun walking through this beach festival wonderland.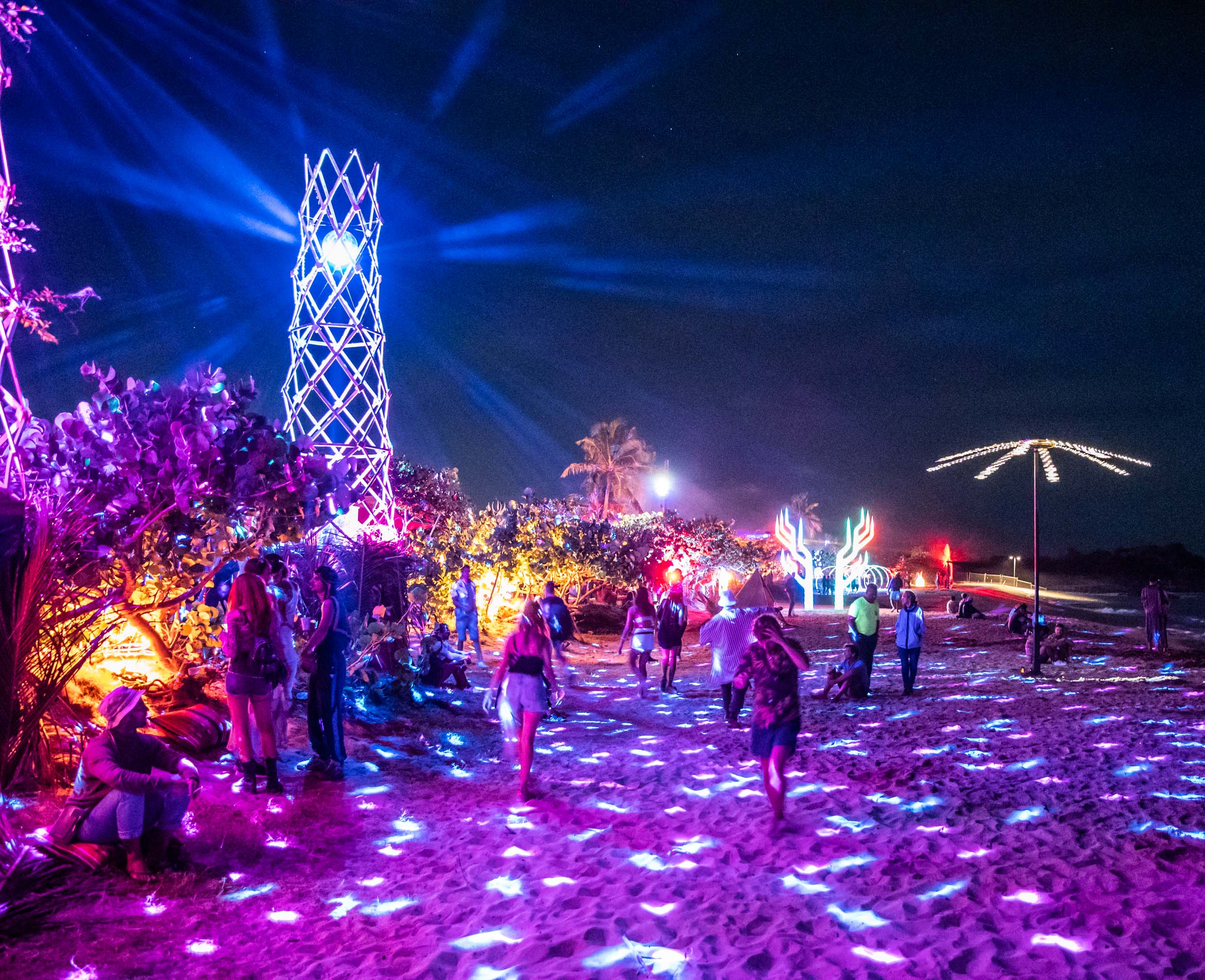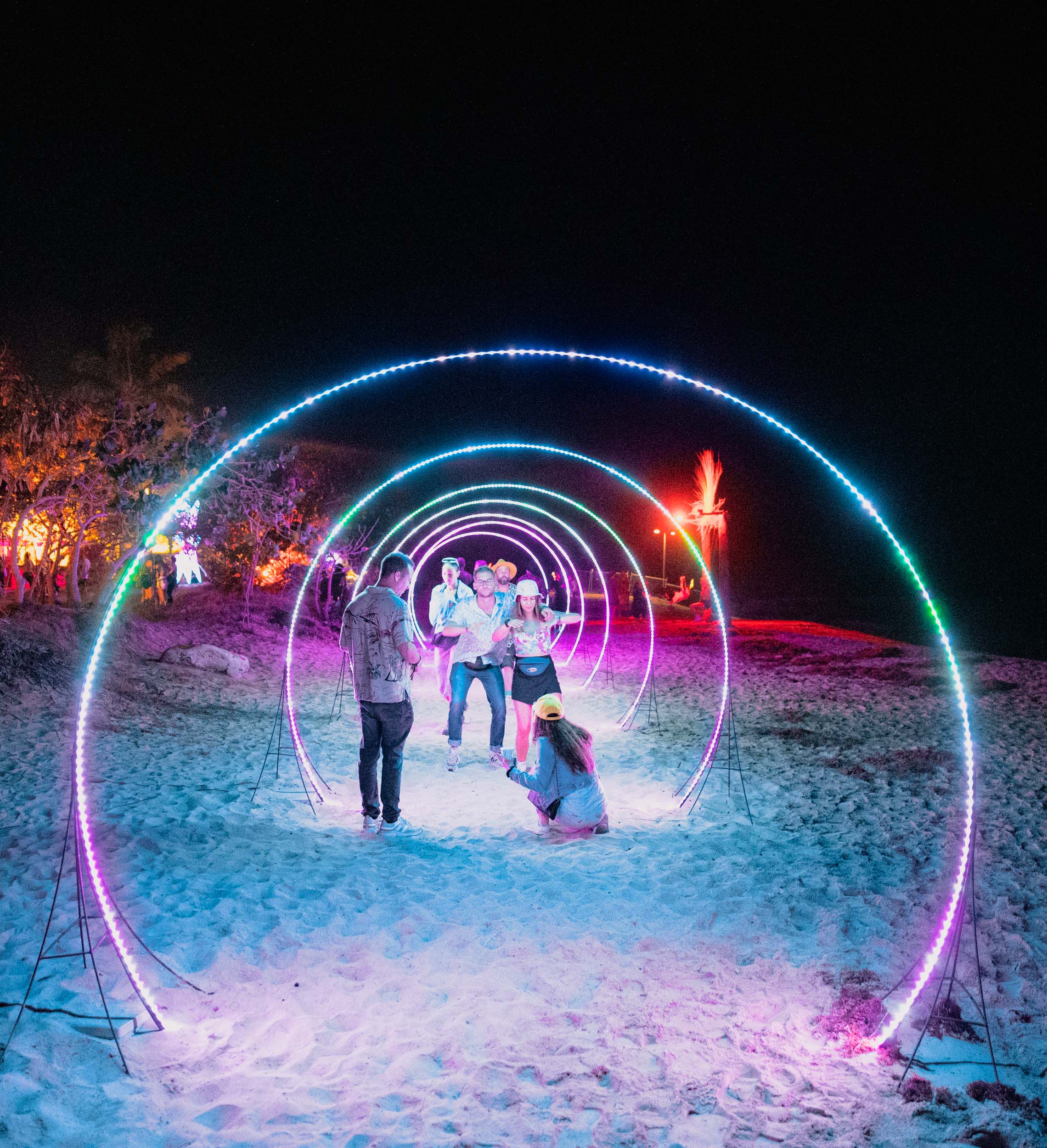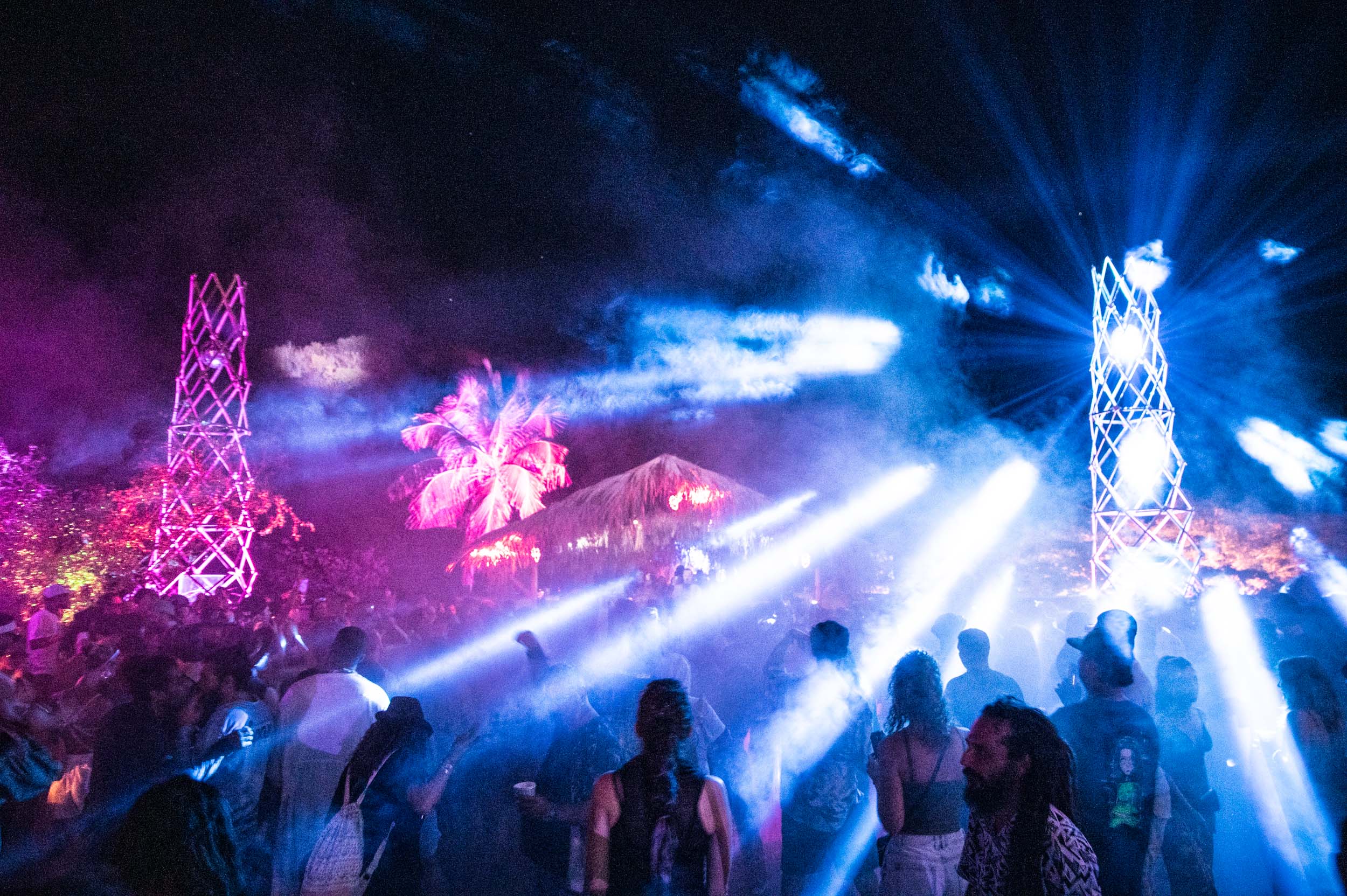 ---
VIP Villa Accommodation
St. Martin has no shortage of incredible hotels and places to stay, but one of my favorite highlights (and one of my TOP TIPS for maximizing a SXM festival experience) was staying in a villa in the Les Terres Basses gated community.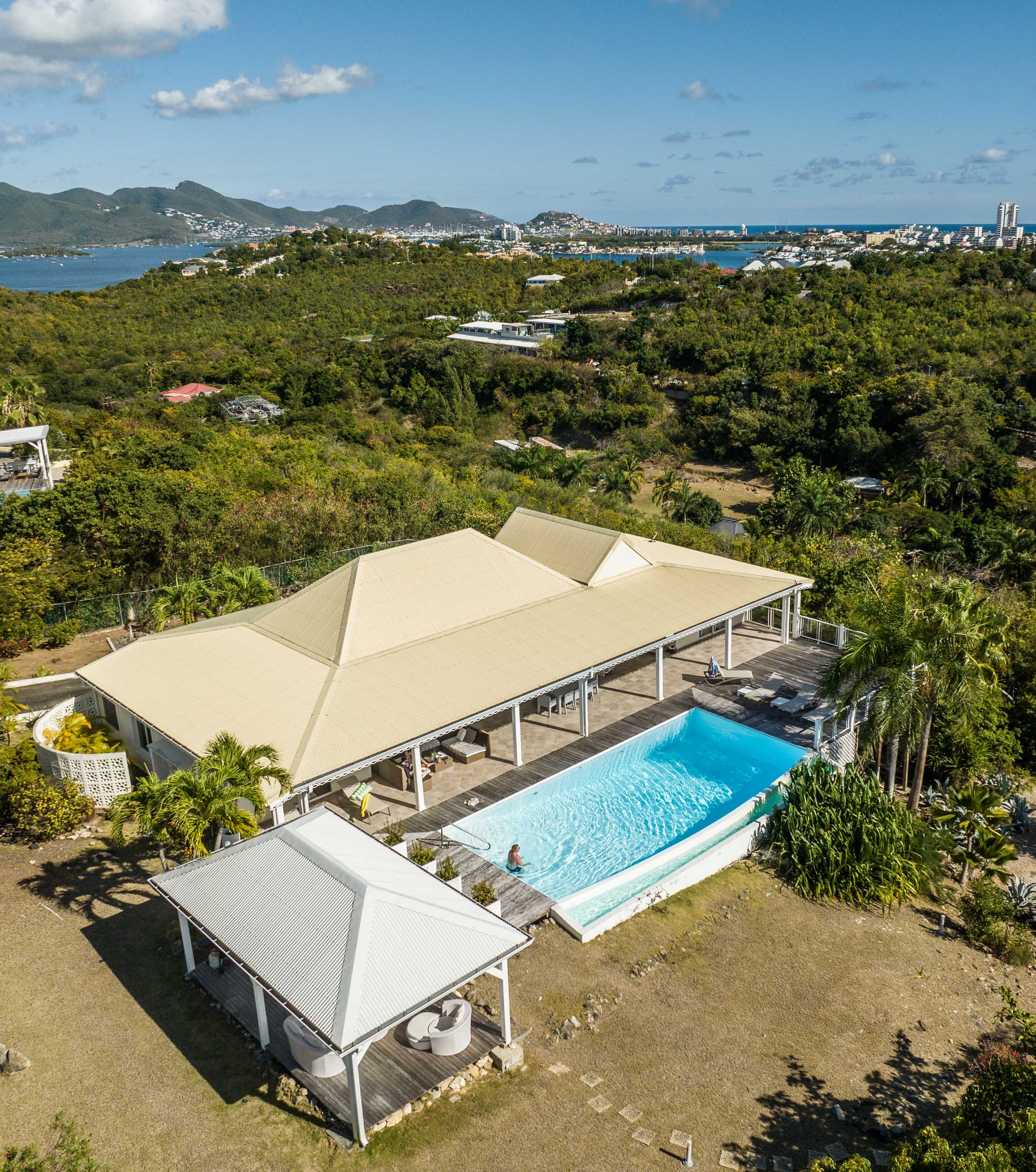 While these do sell out rather quickly, there's no better way to ensure an unforgettable destination festival getaway than booking a spot at a villa. 
With spacious and comfortable bedrooms, private pools, airport transfers, VIP tickets, concierge service, and tons more – the SXM Villa Collection is definitely the way to go!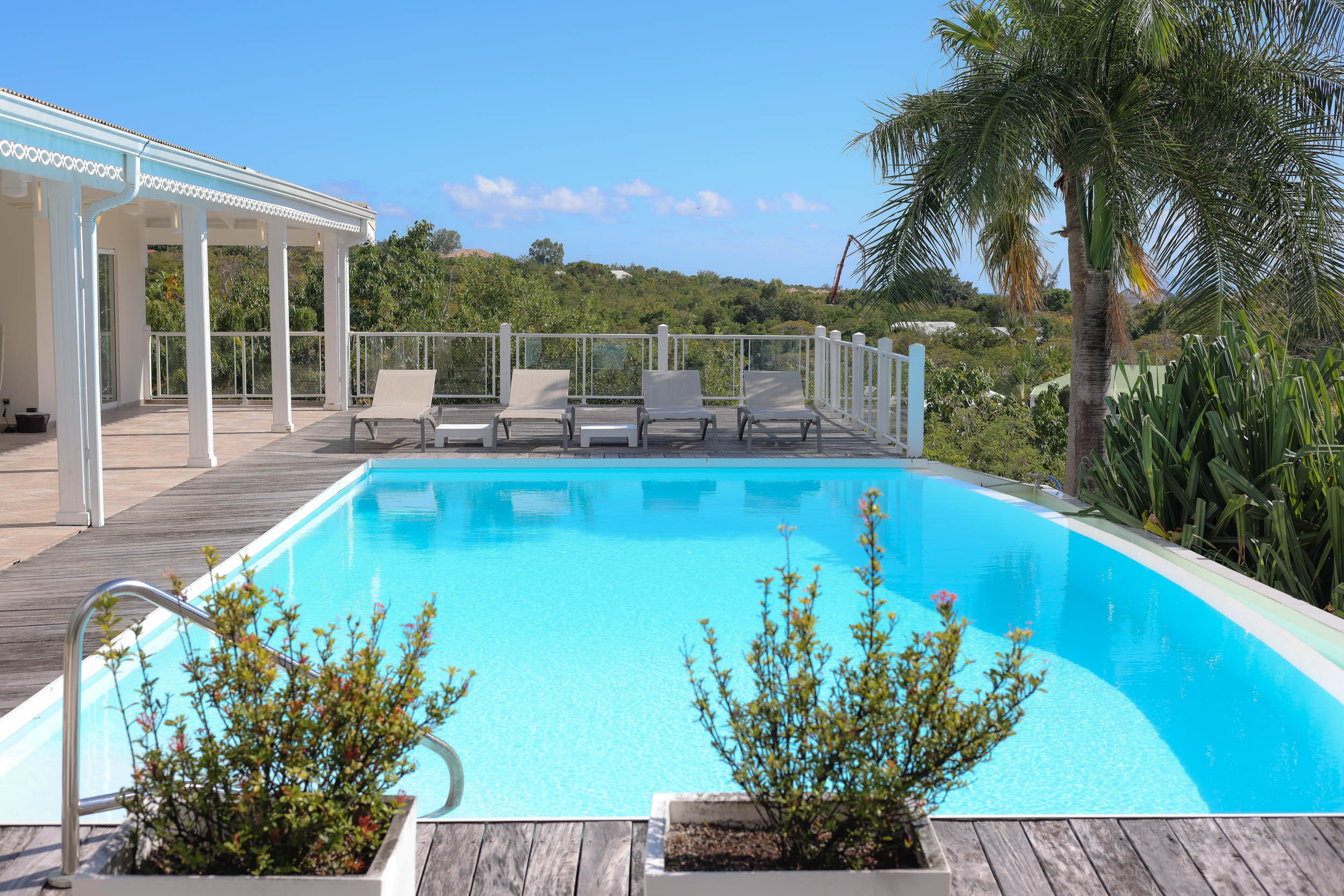 ---
Festival Organization | Cashless, SXM App + Communication
The team who puts on SXM Festival seem to have it down to a science, and there was zero confusion and complications as an attendee.
The Cashless System was incredibly easy to use, but the drink vendors also took Apple Pay which made paying for drinks a breeze. 
The SXM Festival App is beautifully designed and easy to use and was easy to keep track of the schedule and set times for SXM Festival. It also provided a map of the various venues and other relevant information at the touch of your fingertips.  
I also have to give major props to the SXM Social-media team as they were on their A-game delivering stunning photos, video recaps, schedules, etc.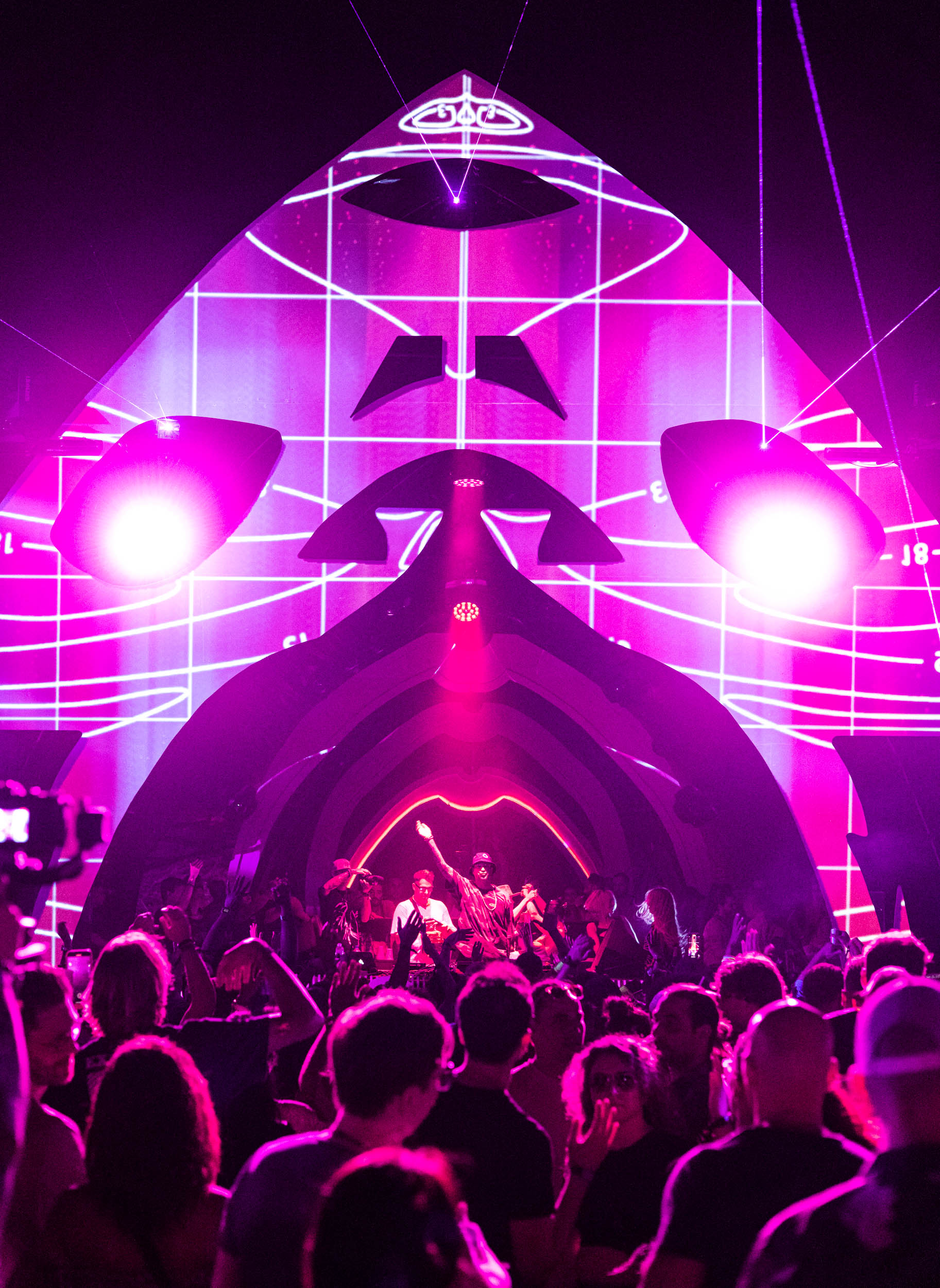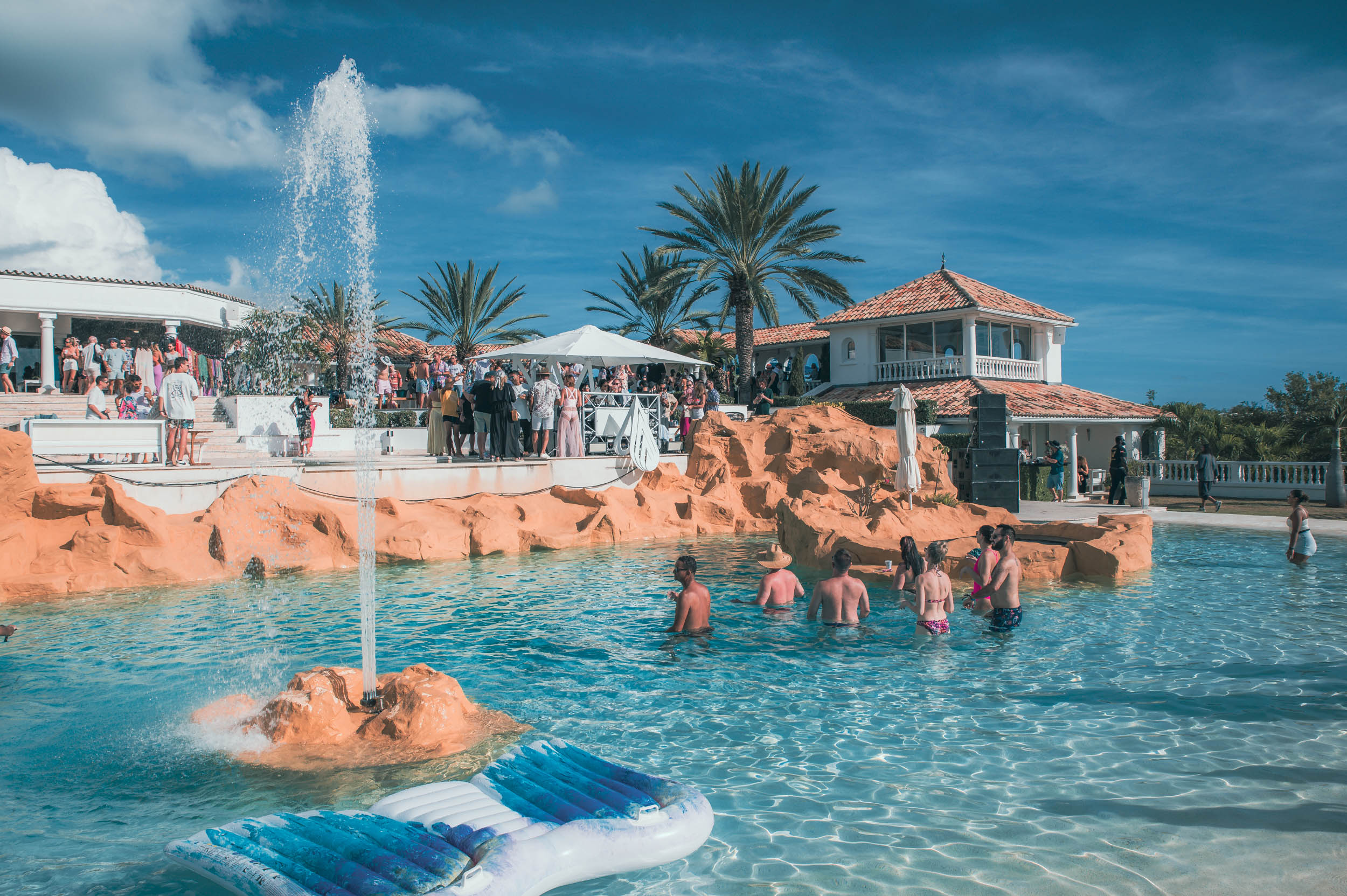 ---
Incredible Festival Crowd 
Last, but certainly not least, a festival is only as good as its crowd, and SXM prides itself on attracting the most discerning crowd of music lovers. 
Everyone was nice, respectful, and simply down for a solid party! I had the absolute best time at SXM and a large aspect of that is who I shared this experience with. 
Thanks to all my fellow SXM attendees for making this one of the most incredible festivals I've ever attended, and I can't wait to reunite next year!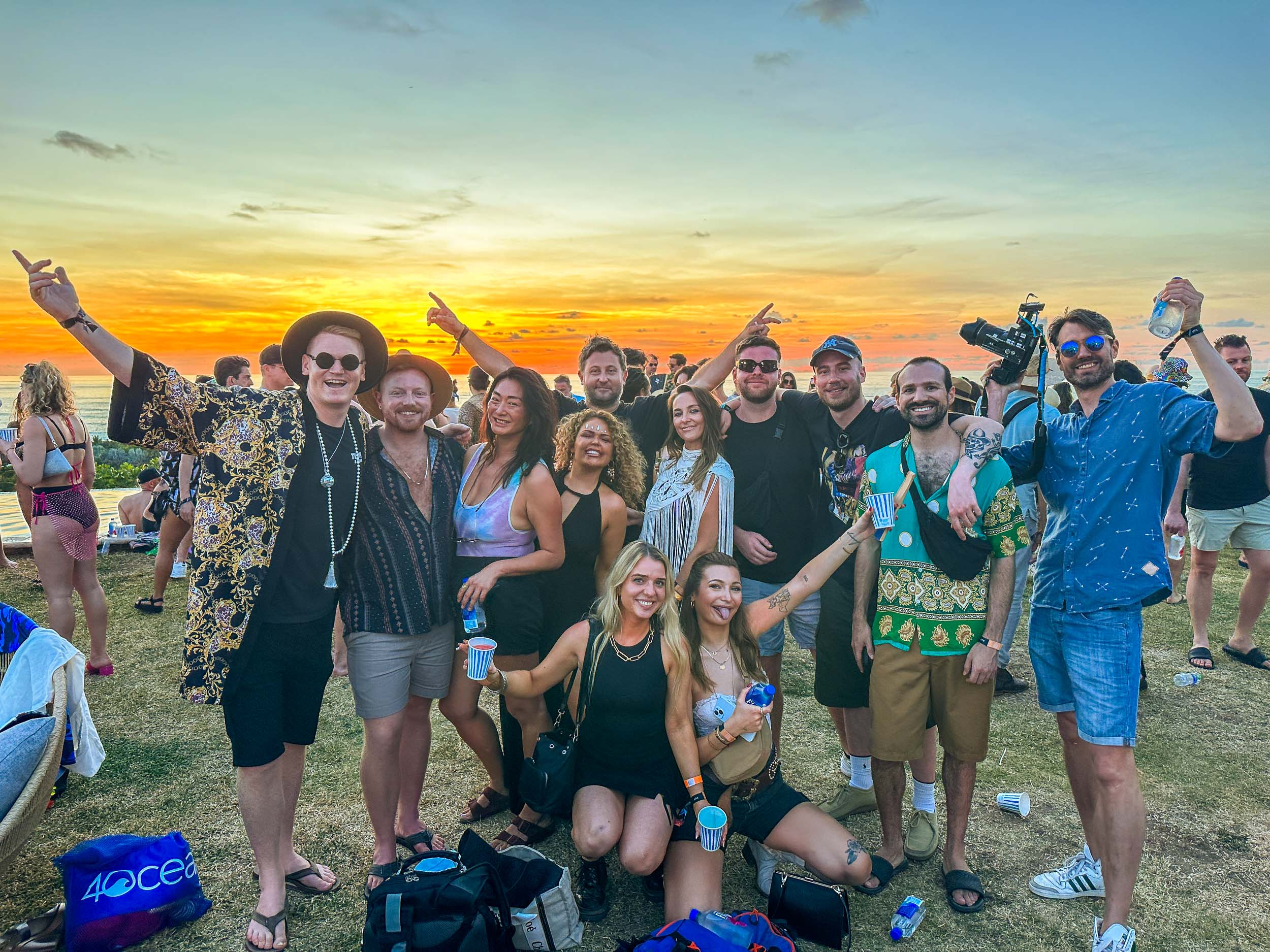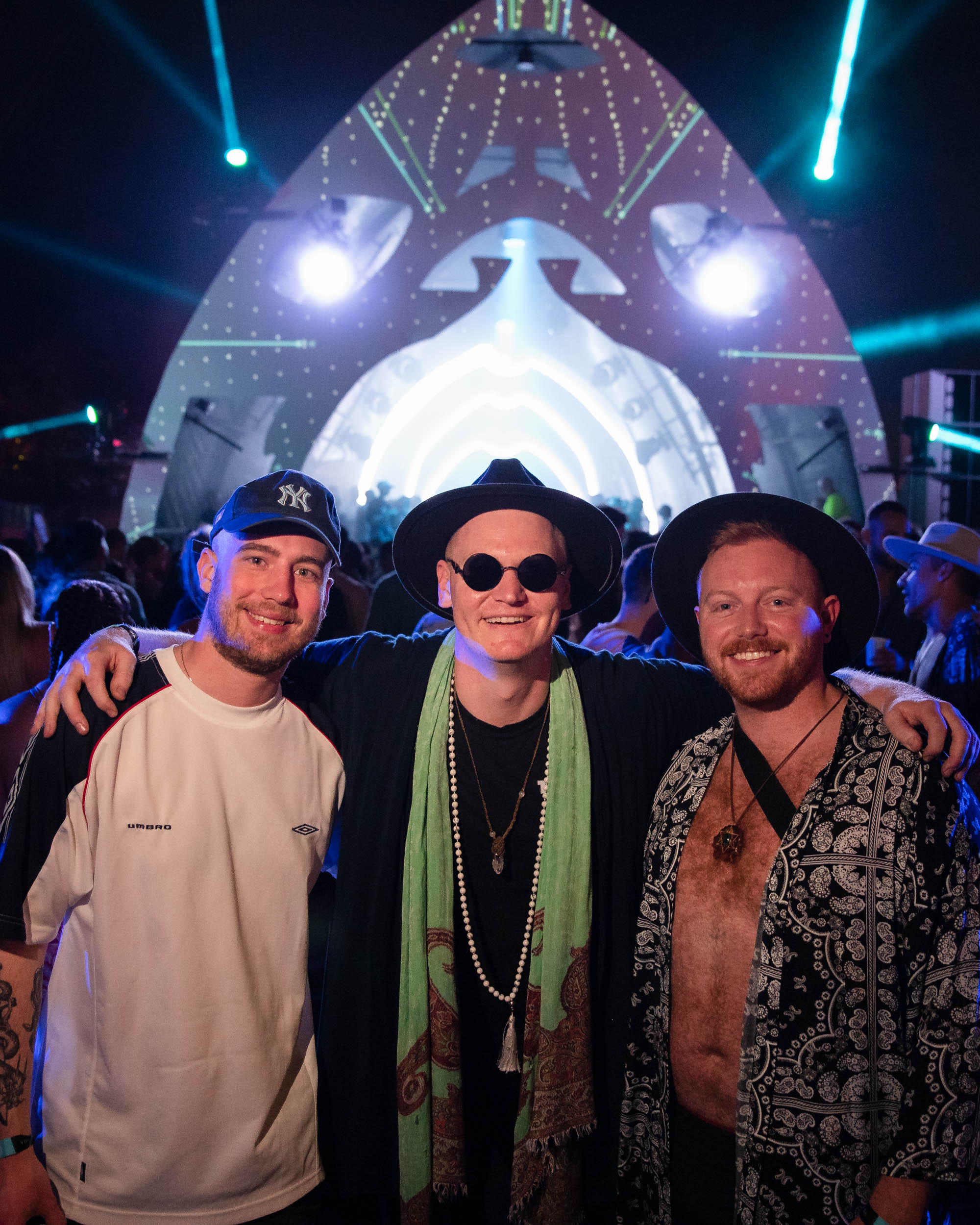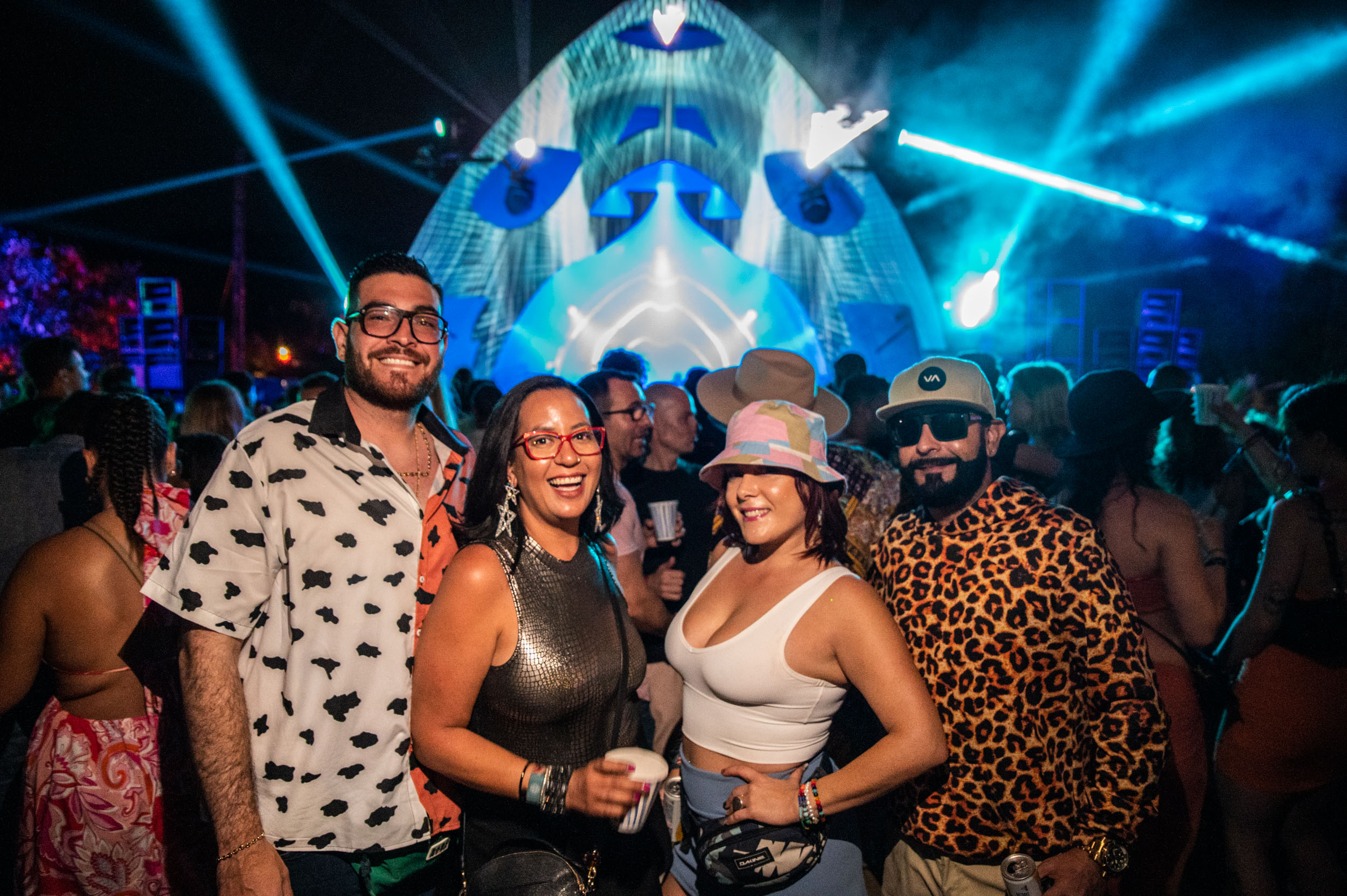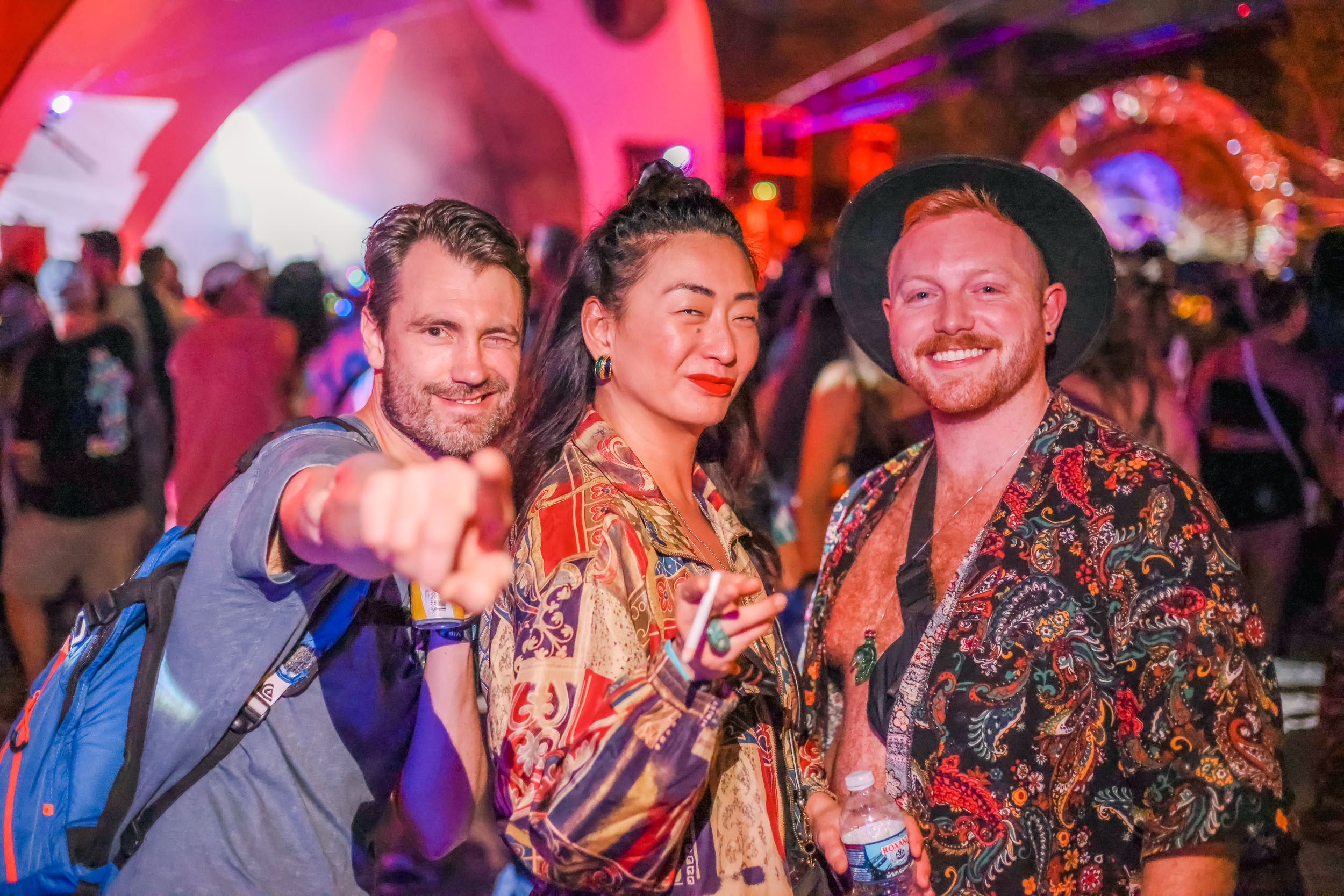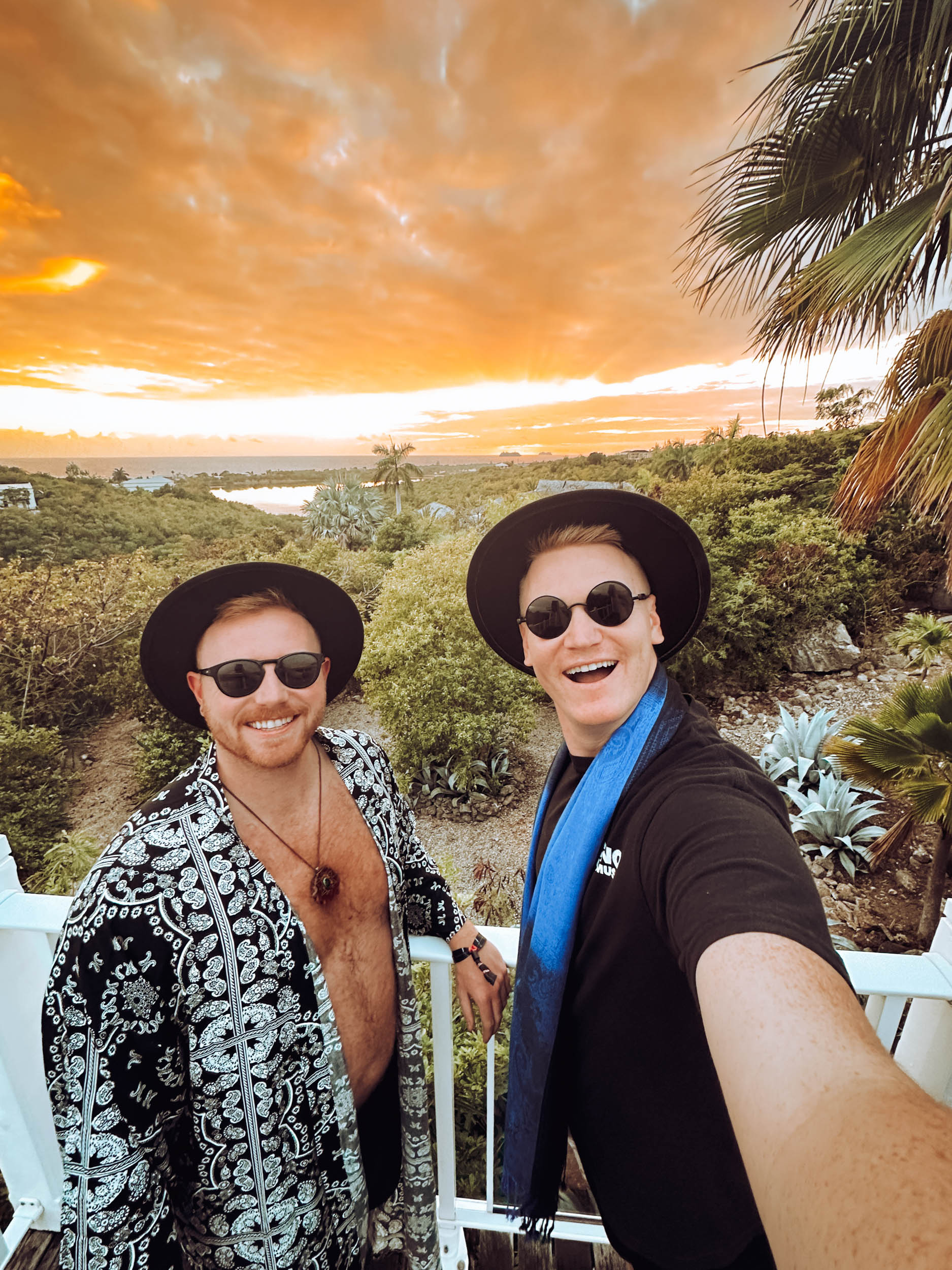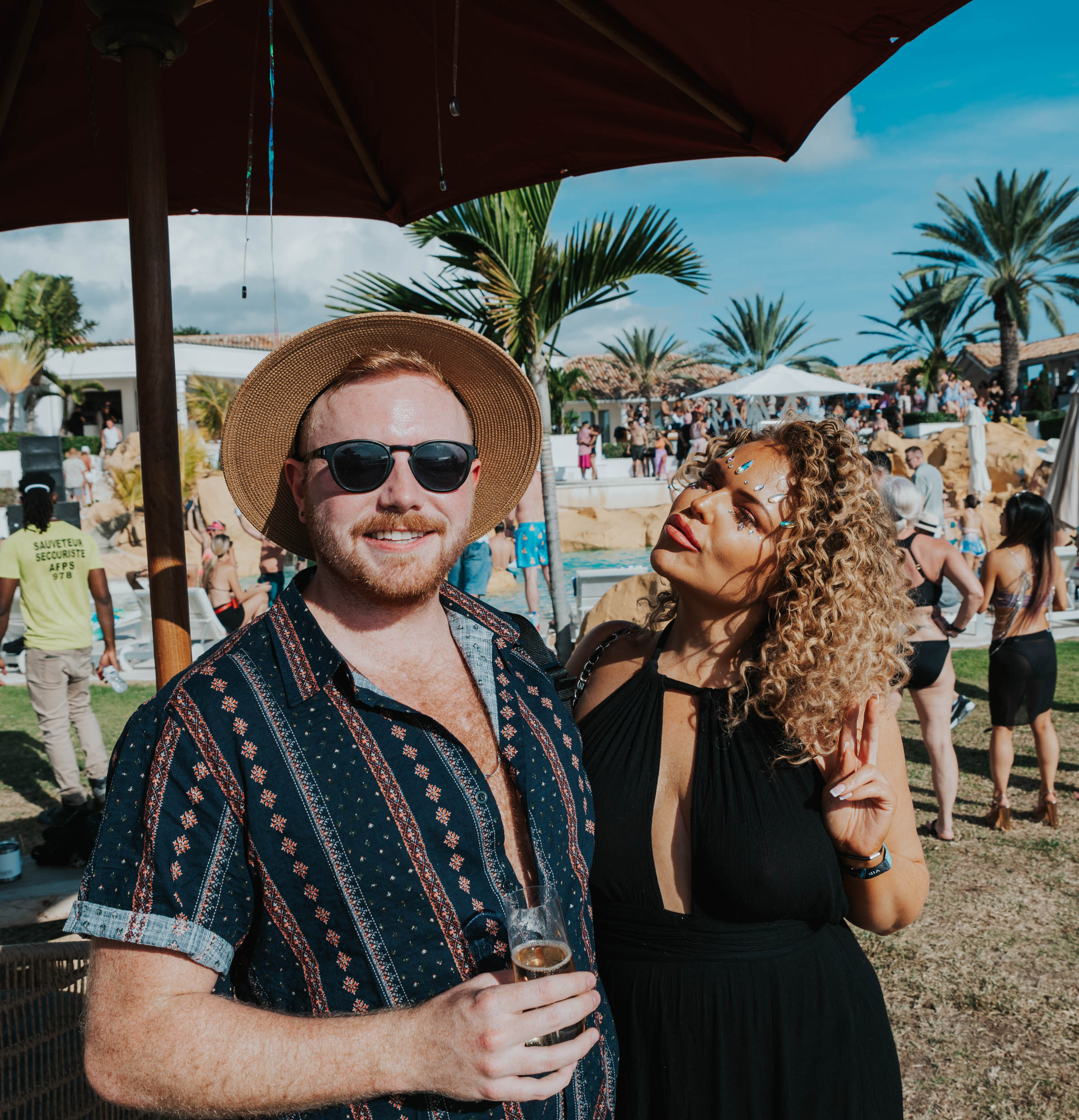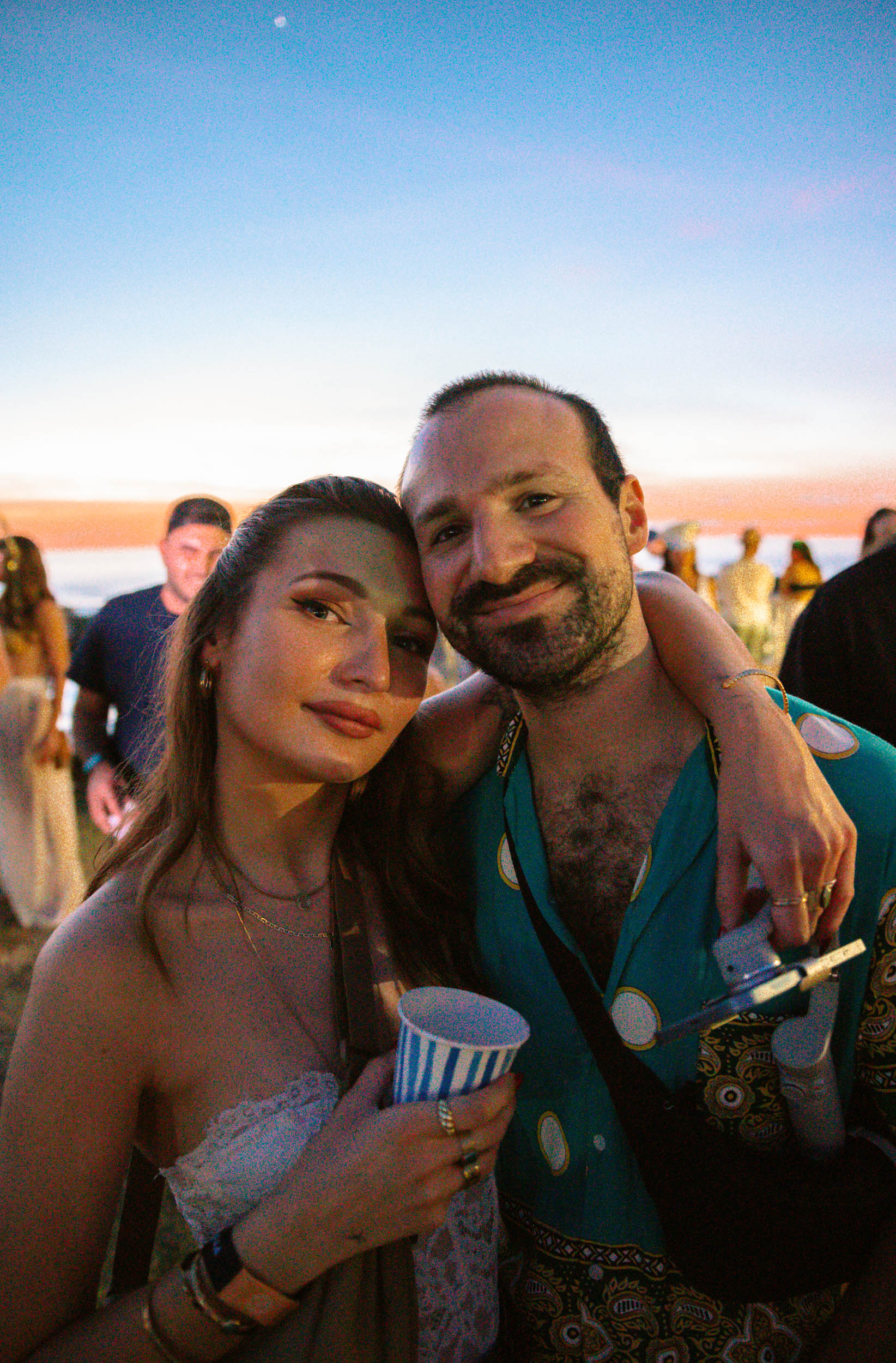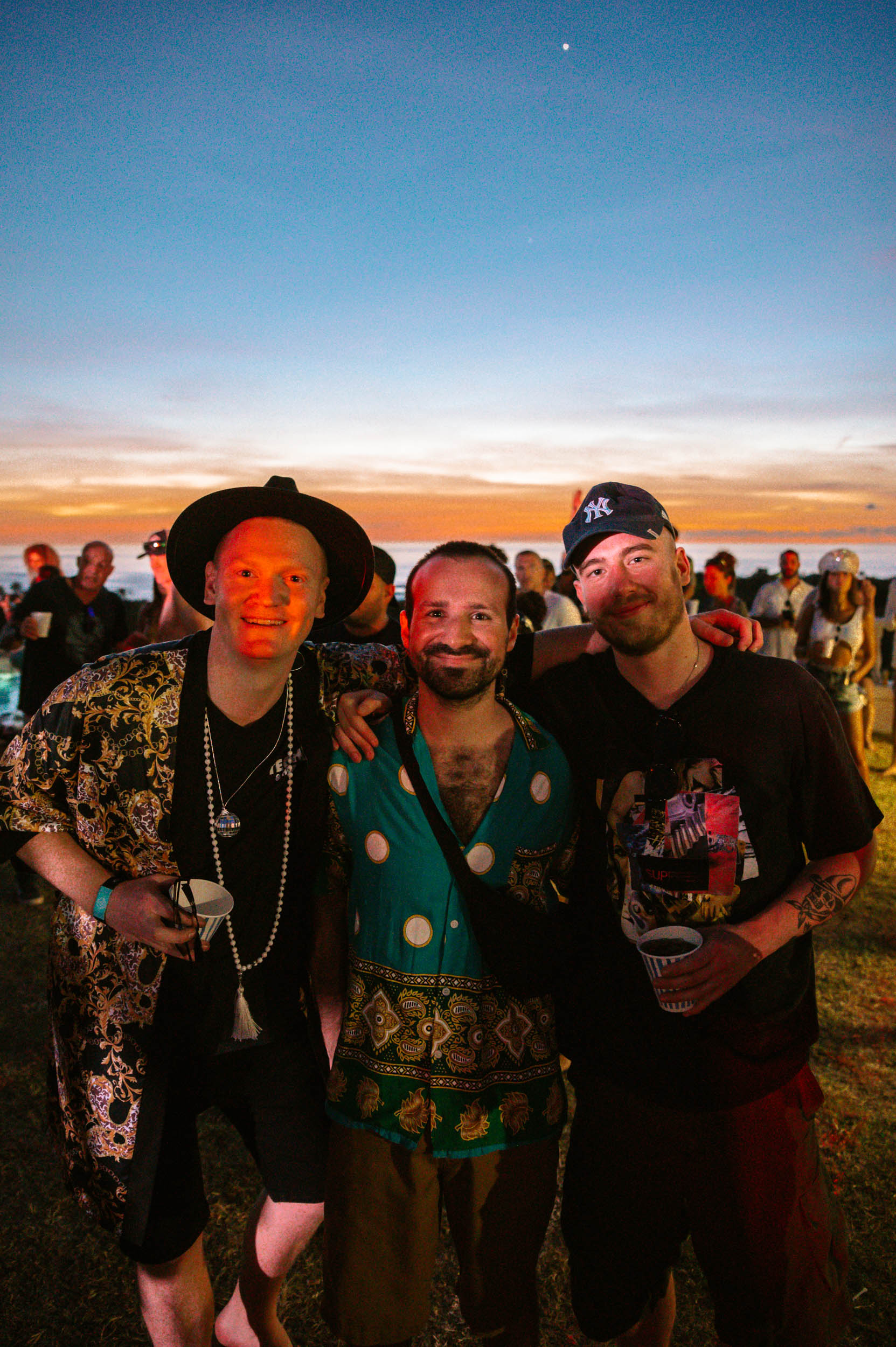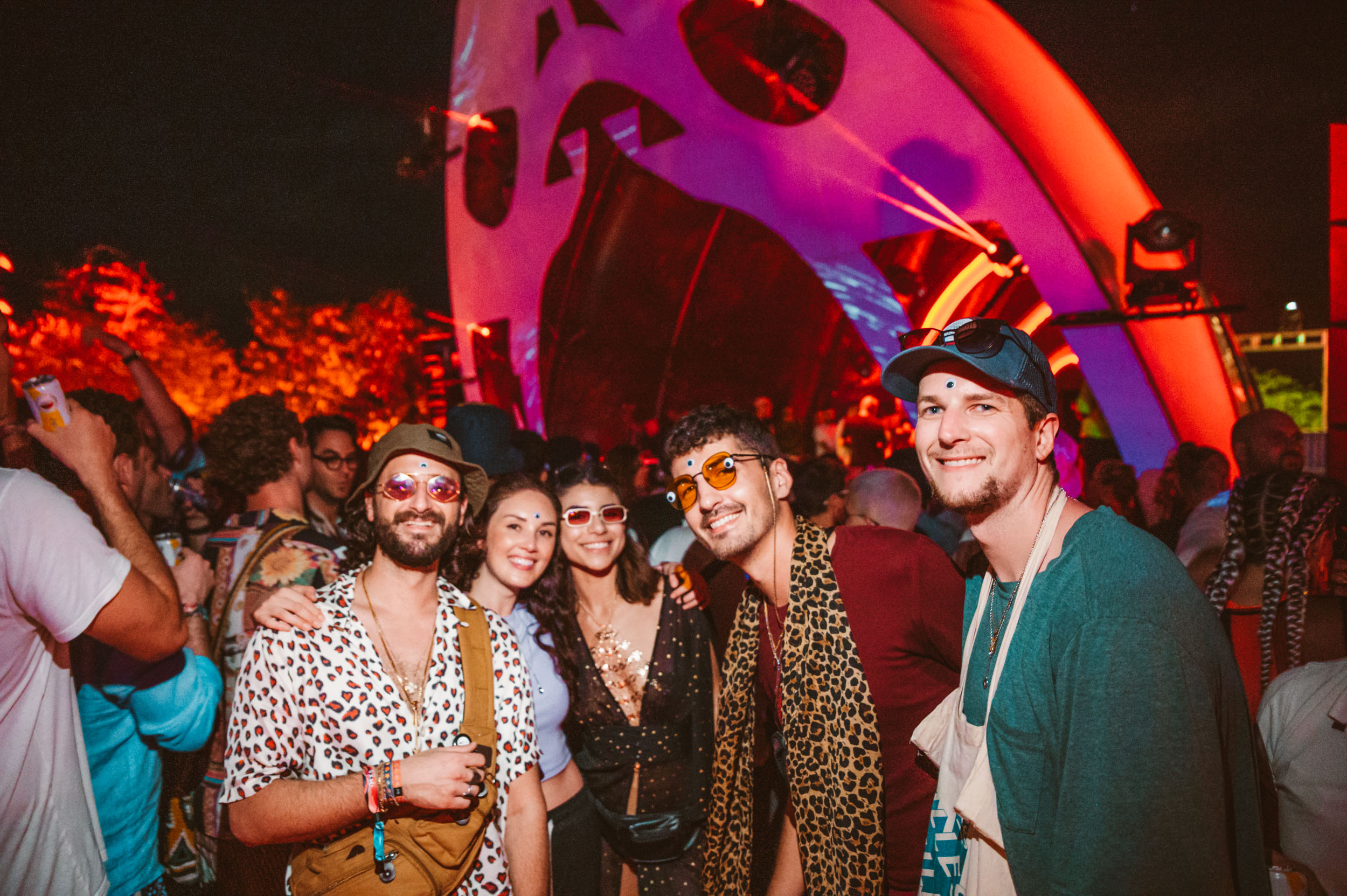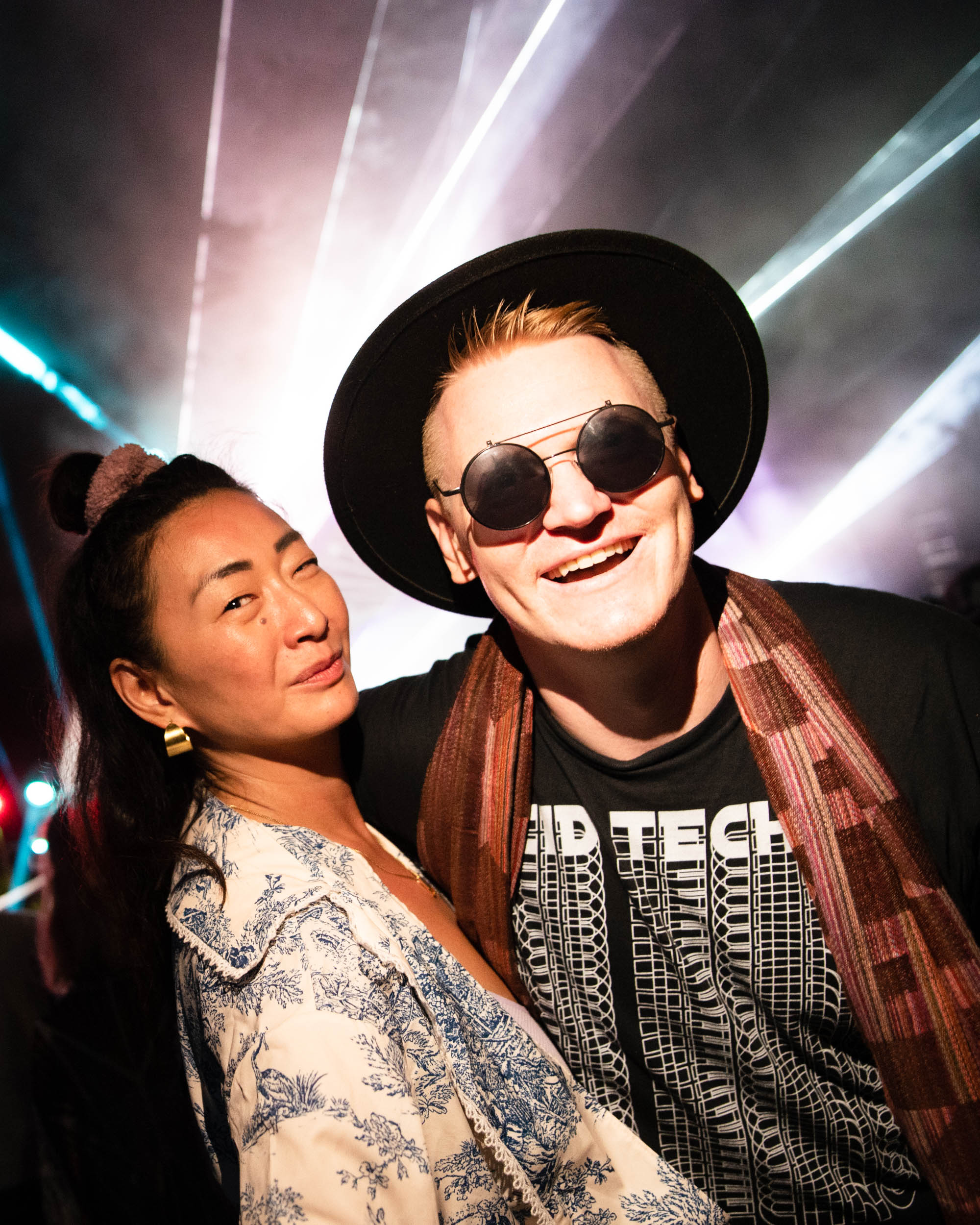 ---
Thanks for reading!
If you're not already, be sure to follow along on my Instagram for more festivals and travel shenanigans around the world – and if you make your way to SXM Festival next year – be sure to find me and say hi – as I really don't think it'll be possible for me to miss SXM now that I know firsthand how amazing and magical this festival is!
Follow SXM Festival: Instagram | Facebook | Twitter | TikTok
Share this article with your festival crew!