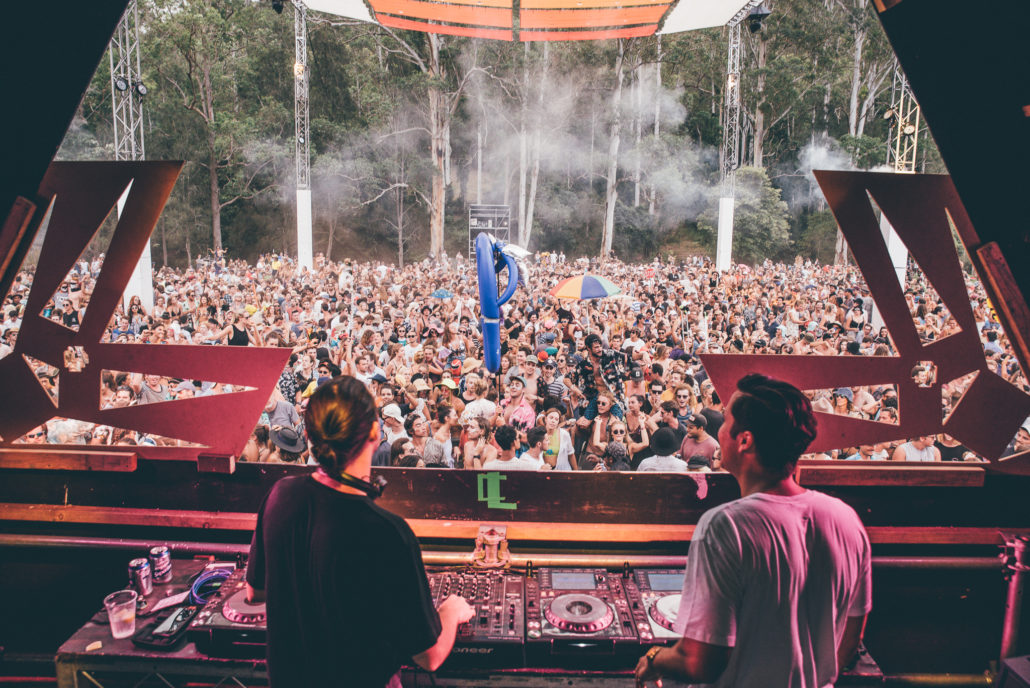 When it comes to music festivals in Sydney, there really are so many incredible ones to choose from.  I lived in Sydney for a year, and made it my mission to attend as many music festivals in Australia as I possibly could.  While I haven't been to ALL of these on this list, I've actually been to my fair share of them.  The Australian festival culture is alive and vibrant, and I can guarantee you'll love all the music and atmosphere at these fantastic events!
So check out my list for what I think are the 10 Best Music Festivals in Sydney, Australia:
---
1 )  Lost Paradise
Located just a short 80 minute ride from Sydney, this 3-day camping festival is hands down one of the best New Years Eve Festivals in Australia.   Three incredible stages are spread out in the Glenworth Valley, all with a diverse line-up of live-music and proper underground electronic dance music.  I've personally attended this one, and it became my favorite of all the music festivals in Australia!  They just finished their edition, but you honestly would think it was their 10th.  It's a perfectly executed music festival with comfortable camping, incredible stage production, and delicious food and beverage.  Skip the fireworks — head to Lost Paradise.
Read my full festival review:  Lost Paradise:  Truly a Hidden Wonderland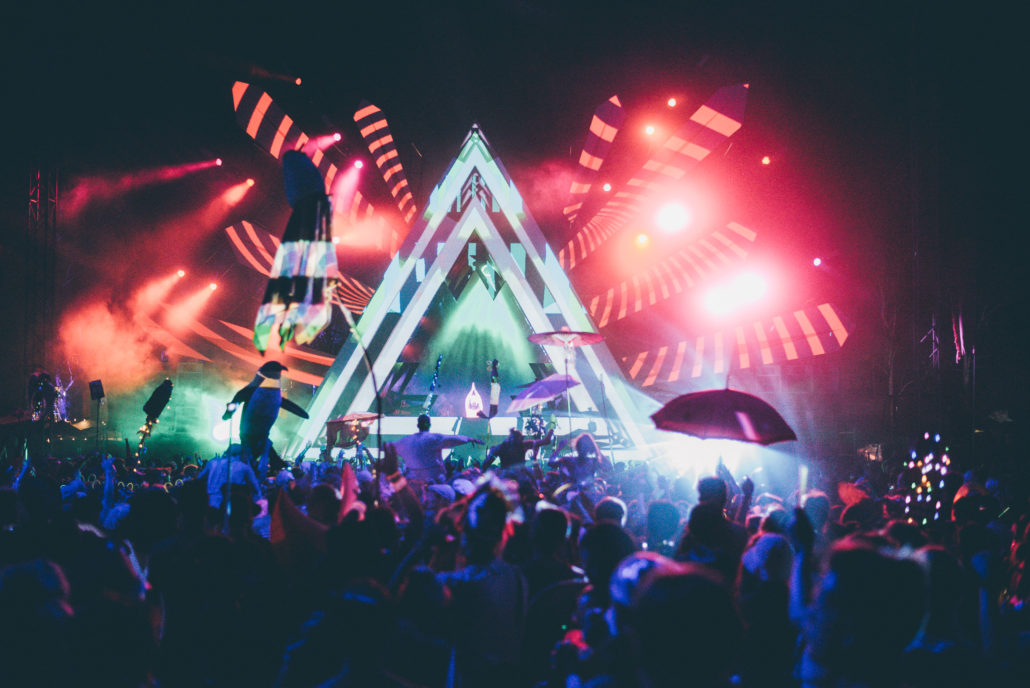 ---
2 )  Return To Rio
I've now attended two different Return To Rio's, and I would 100% recommend it to everyone looking for an epic weekend of camping, dancing, and boozing.  There's two every year marking the "beginning and ending of summer" parties, and I promise it will be 3-days you will never forget.  Located about an hour north of Sydney in Wiseman's Ferry, Return to Rio provides a much needed escape for fans of proper underground house music to come together, dress up in crazy costumes, and forget about the stress of everyday life.
Read my full festival review — Return To Rio; The Ultimate Weekend Away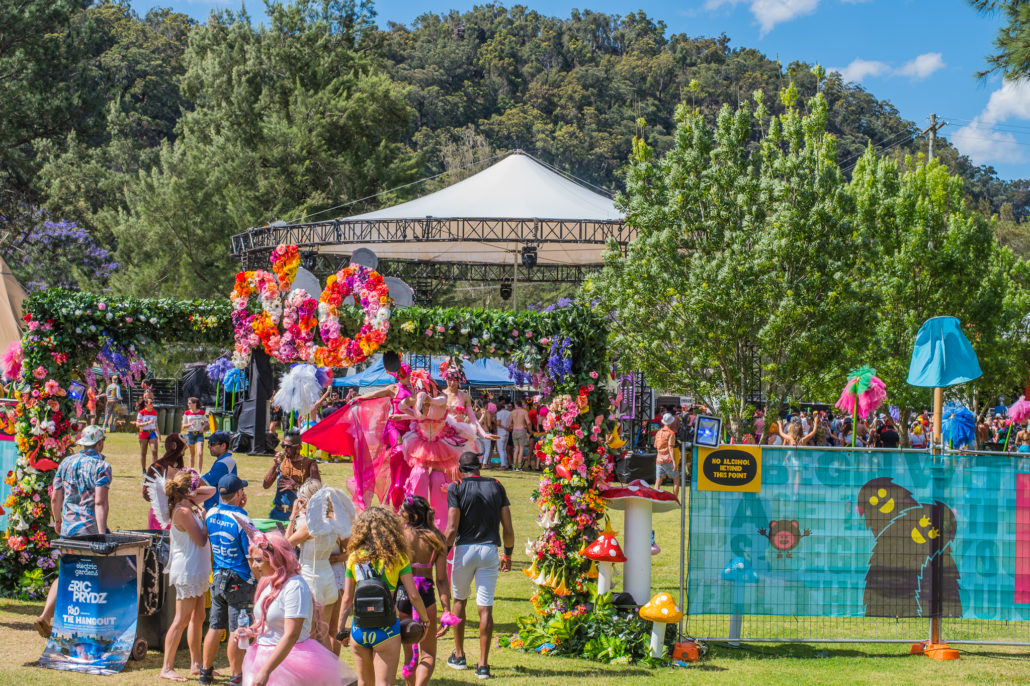 ---
3 )  Subsonic
When it comes to 3-day camping festivals located just a bit outside of Sydney, Subsonic is the absolute best one to attend (from what I've heard).  While I haven't had the opportunity to check it out for myself, all my favorite festival friends swear by it.  The venue, Riverwood Downs Mountain Valley Resort, is absolutely gorgeous, and perfect for an event of this size.  The music DOES NOT STOP, so you better be ready for a proper bender #TeamNoSleep.  Everyone is also all about the community, and it'll be hard to find people at Subsonic that will not greet you with a smile and a huge.  Subsonic happens every year at the beginning of December.  Check it out!
---
4 )  Days Like This
When it comes to one-day festivals in Australia, you're going to have a hard time finding one with as good of a line-up as Days Like This.  While the line-up has elements of diversity, it's clear that the main focus of this is quality underground house  & techno. With heavyweights like Dixon, AME, DJ Tennis, and Recondite — this is guaranteed to be one of the best events musically in Australia.  If you find yourself in Sydney on March 11th, make your way to the Randwick Racecourses, and don't forget comfortable shoes!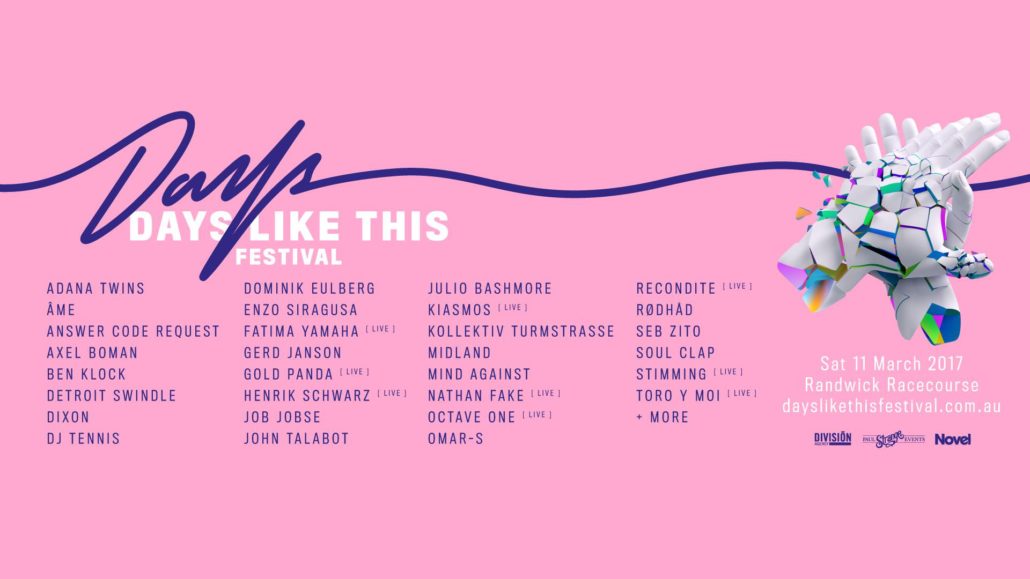 ---
5 )  Electric Gardens
Having just successfully finished it's 2nd edition, Electric Gardens has shown it's a festival that's here to stick around for many years to come.  The 2017 Sydney line-up had big names like Eric Prydz, Jamie Jones, and Sasha — just to name a few.  While Electric Gardens does throw editions in Melbourne, Perth and Brisbane as well, Sydney will always be it's home base.  I attended the 2016 edition, and had an absolutely incredible time.  It's well organized, excellent production, and it attracts the perfect Sydney party crowd.
Read: Electric Gardens Festival Review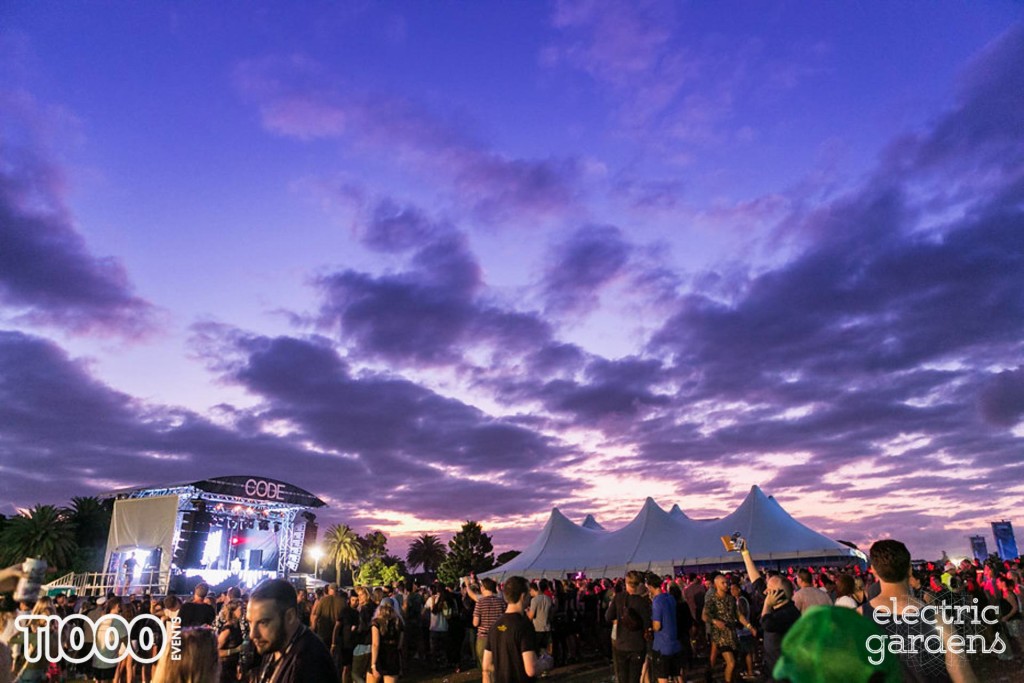 ---
6 )  St. Jerome's Laneway Festival
http://sydney.lanewayfestival.com/
This Asian & Australian touring festival needs no introduction, but the Sydney edition definitely needs to be on your Australia Festival bucket list.  Every line-up I've seen from Laneway has been so diverse and unique, and could only imagine the soundtrack of the day is nothing but perfection.  It's a one-day festival right in the city, and definitely shouldn't be missed.  Laneway Sydney happens every year in early February.
---
7 )  Field Day
What are your plans for January 1st…?  Well, if you're smart, you've booked your tickets to Field Day well in advance, because this one-day Sydney party is the absolute best way to start off the year.  This one-day mega festival is spread out over 4-5 stages at the beautiful venue, The Domain.  Every year the line-up will impress you with top-notch international artists, as well as plenty of domestic talent.  I went to Field Day in 2016, and it was definitely a good time.  It was a bit overcrowded at times, but the production was fantastic, and it's proper Aussie festival vibes.
---
8 )  PURE Festival
https://www.facebook.com/events/1802680236671710/
Carl Cox, the king of techno, is back once again for his one-day festival at the Hordern Pavillion.  With support from techno champions Adam Beyer + Noir, this is an event that should not be missed.  If you're looking for some real proper techno, this where you need to go.
---
9 )  HarbourLife
"Since 2003 Harbourlife has become Sydney's premiere dance music event. This spectacular Sydney party will return to its spectacular waterside venue at Mrs Macquarie's Point in Sydney. You can celebrate the start of summer in beautiful green surroundings, the perfect view of the Sydney harbour / skyline and party with a carefully hand-picked selection of quality house acts providing the perfect soundtrack."
Tickets sell out for this event fast, but if you don't manage to snag some, you can still make your way over to the Royal Botanical Gardens and listen to the music from the top of the festival.  That's what I did one year, and there were plenty of people enjoying a free-party with top-notch music.
---
10 )  FOMO Festival
https://www.fomofestival.com.au/
Do not MISS out on FOMO when it comes to Sydney!  This one-day mega party in Parramatta is absolutely fantastic.  While the line-up is a little bit mainstream / hip-hop for my personal taste, it's still an incredible day of partying in Sydney.  The whole purpose of FOMO is that it's only one massive stage, so you don't "miss out" on anything!  The sound is great, the venue is ideal, and it's just a really fun day.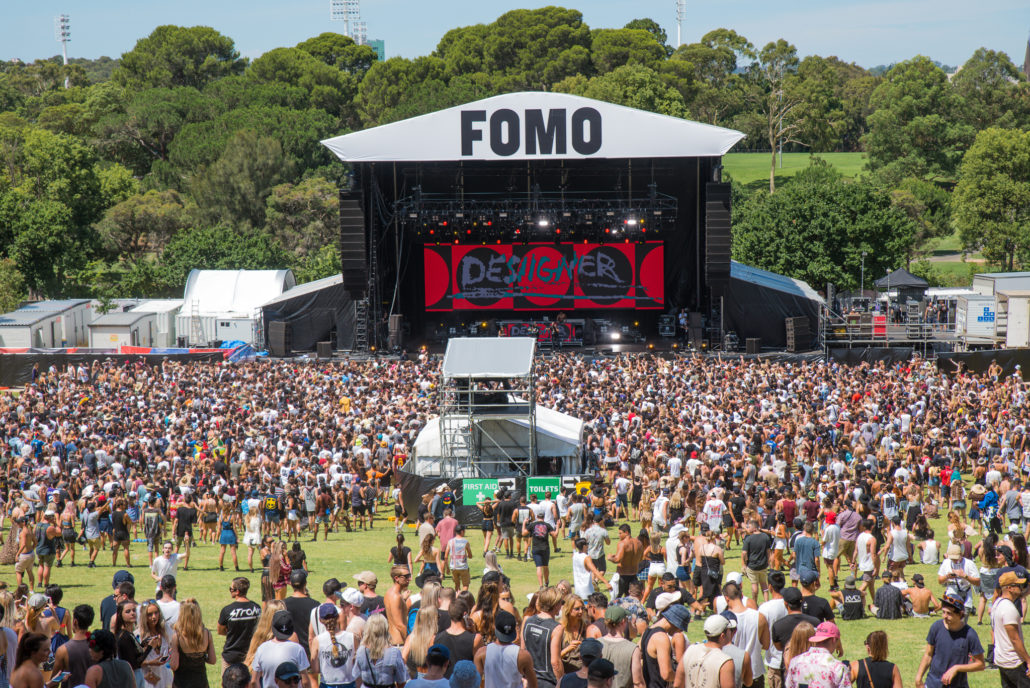 ---
Those are what I believe to the best music festivals in Sydney!
THANKS FOR READING!
---
FOLLOW MY ADVENTURES AROUND THE WORLD ON

FACEBOOK

, 

INSTAGRAM

,

TWITTER

 & ADD ME ON SNAPCHAT: — JONESATW
https://www.jonesaroundtheworld.com/wp-content/uploads/2017/01/DSC_4605.jpg
1367
2048
Dave
https://www.jonesaroundtheworld.com/wp-content/uploads/2017/03/logotry-1.png
Dave
2017-02-06 18:30:55
2017-03-13 13:45:46
The 10 Best Music Festivals in Sydney, Australia