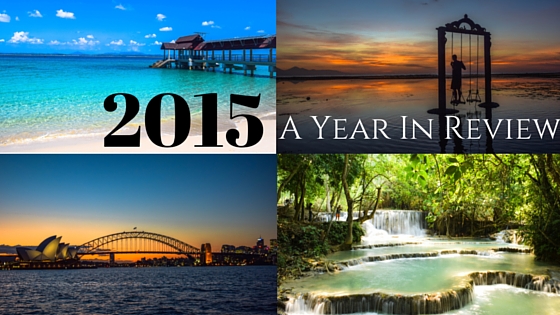 As I sit here in my room in Sydney writing this post, I honestly can't believe how quick 2015 has flown by. This has been the craziest and most epic year of my life for sure. While my travels have slowed down quite a bit in the past few months since moving to Sydney, looking back on 2015 has brought back nothing but incredible travel memories.
This is the perfect time to reflect on everything I've done the past year, and I'm so thankful I've been able to follow my dreams of living, traveling, and working abroad. It's hard to express how influential the past 365 days have been on my life, but I know I've learned a lot about myself, about the world, and what I want out of my future.
Take a look at what I got up to this year, and leave a comment down below with any questions or comments.
January
This month would be best described as split between extreme polar opposites; partying and detoxing. I spent my first week in January on Koh Phangan, Thailand. I attended the New Years Eve party, and ended up extending my stay for the Full Moon Party on January 5t (my 4th FMP in total). This week was full of neon colors, playing with fire, electronic music, Hong Thong Thai Whiskey, and 7-11 Ham & Cheese Toasties. I even skipped over to Koh Samui for a couple nights of continued debauchery, before being forced to leave Thailand to avoid visa problems.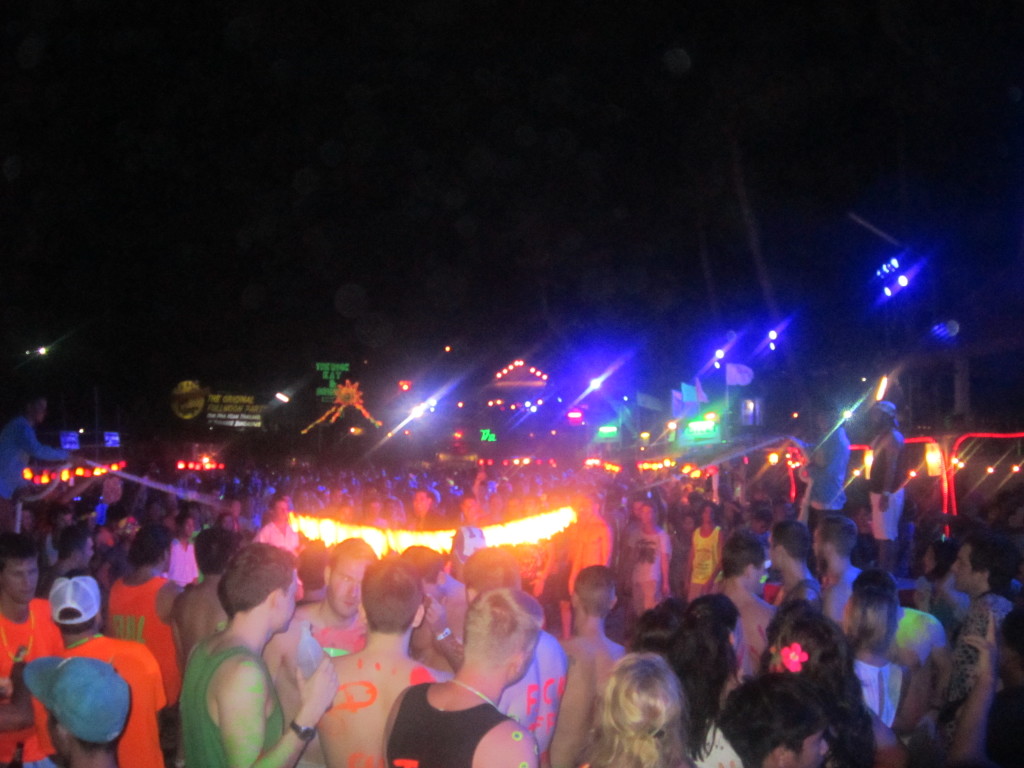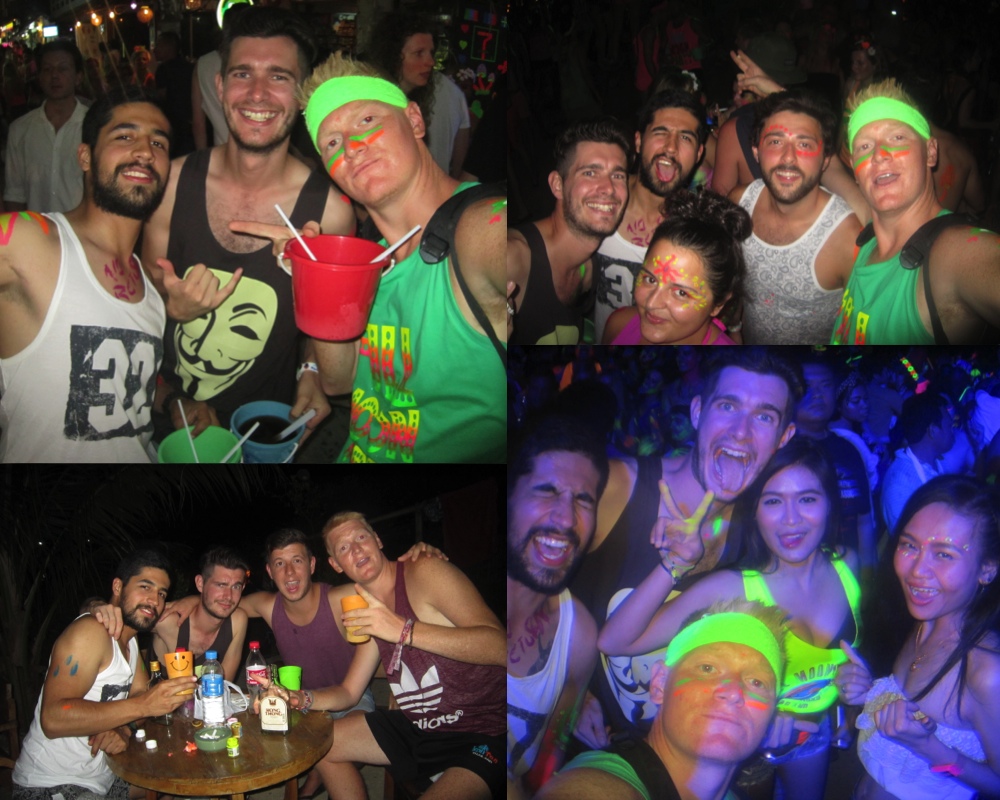 After a wild a crazy start to 2015, I decided it was time I needed an extended detox and relax. I had been doing a lot of traveling, and moving around pretty quickly. I was in desperate need to stay in one place for longer than a week, and wanted to focus on my health a bit. Thanks to my friend Danielle in Kuala Lumpur, I got an extremely comfortable room in the Regalia Condominium. This was absolutely perfect for me.
I had just started my last term of Graduate School classes, and really needed a comfortable place to focus on my studies. I stayed here for 20 days in a row, and this was definitely when I fell in love with the Regalia Condominium in Kuala Lumpur. I was eating extremely well, excercising, and was working diligently on my studies. It was just what I needed to begin the upcoming year…
February
After a week or two in Kuala Lumpur of relaxing and studying, it was time for me to time to hop on a plane to continue my backpacking travels.
Thanks to a $42 dollar ticket on AirAsia, I hopped on a plane over to HONG KONG.
I was honestly blown away by Hong Kong…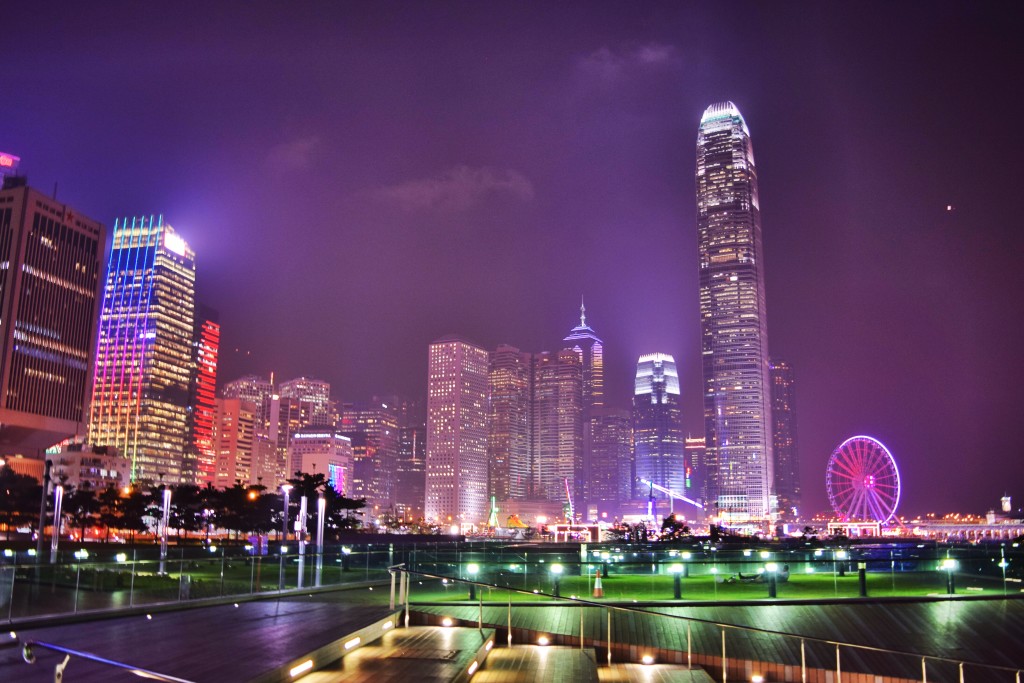 For some reason, this city was never high up on my list of places to visit. I have no idea why. I only went because I found a really cheap flight during one of the best time of the year to visit.
"What better place to spend Chinese New year than in Hong Kong…?"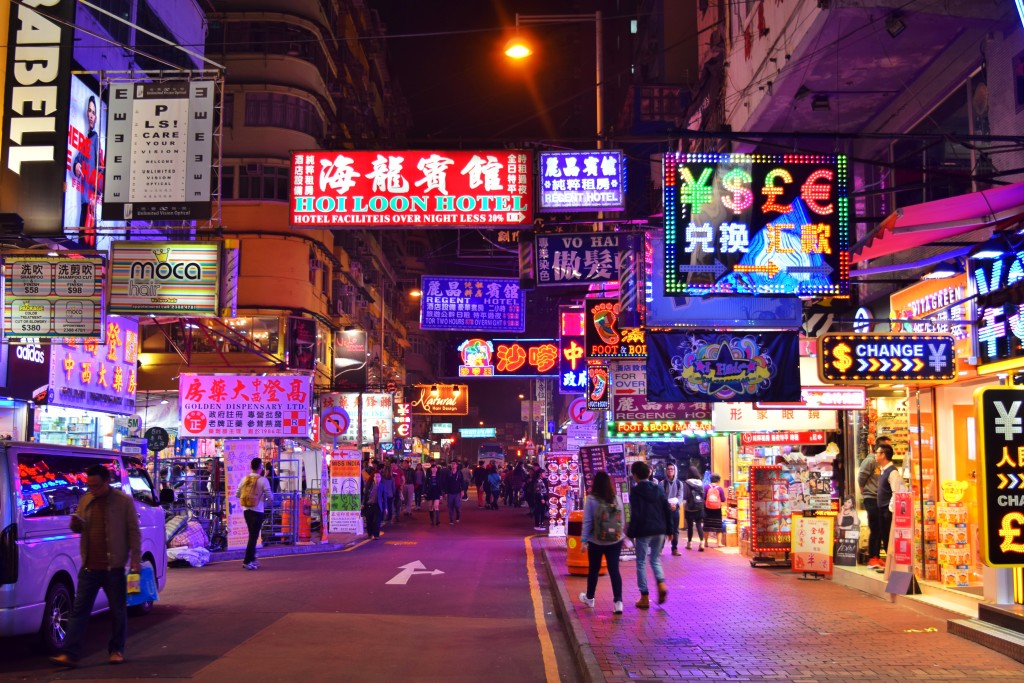 The city was absolutely stunning, the food was delicious, and the nightlife was bumping. The best part about Hong Kong is just simply walking around the city at night. I've never seen a city like it. If there's one word to describe Hong Kong — it's vibrant. I had one week exploring different parts of the city, but I easily could have spent a full month there.
After my week in Hong Kong, I hopped over to Macau for a one-day exploration before my flight to the Philippines. I spent the last few days of February primarily in coffee shops in Manila, writing my final papers for my Master's Degree.
March
Quite possibly the best month of my entire life.
I spent almost the entire month of March backpacking through the Philippines. From island hopping in Palawan, finishing my Master's degree, and exploring Cebu & Boracay — March 2015 was one for the record books.
I fell in love with the Philippines, and can't wait to explore more of the 7,107 islands there!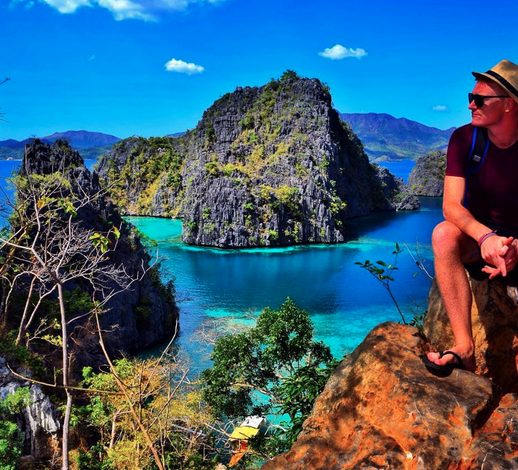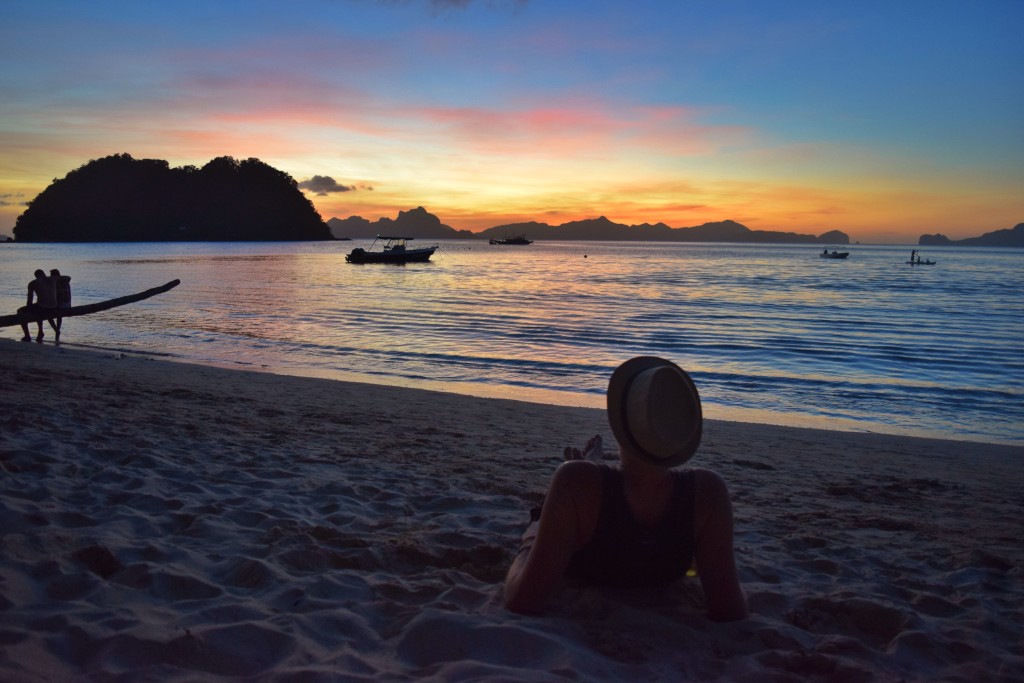 April
After finishing my time in The Philippines, I flew back to Kuala Lumpur for a short 4-day visit, and then headed back to the airport to fly up to Vientiene, Laos to continue my backpacking adventures. At this point, I had been traveling in Asia for almost a full year in total, and still had not visited Laos. I have no idea what took me so long, but my 16 days in Laos were incredible.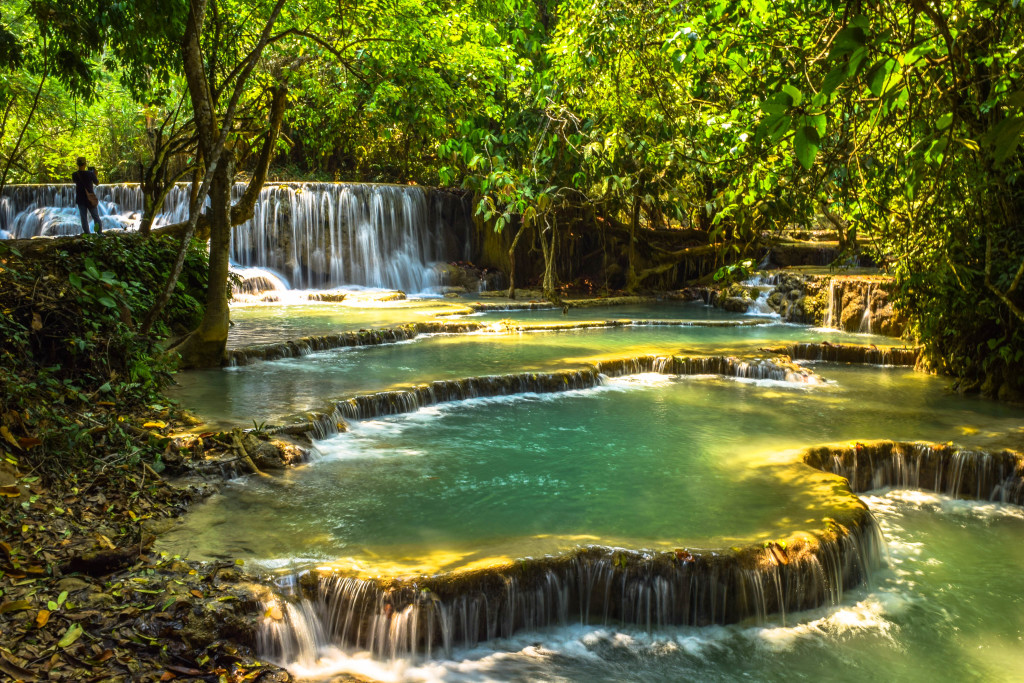 Spending 5 days on Don Det relaxing, partying, and meeting fellow backpackers.
Motorcycle adventures around Pakse & the Bolaven Plateau was gorgeous. We saw 7 Waterfalls in one day.
One full week of drinking and tubing in the Laos party capital of Vang Vieng.
And a couple relaxing nights in Luang Prabang seeing the sights, bowling, and shopping.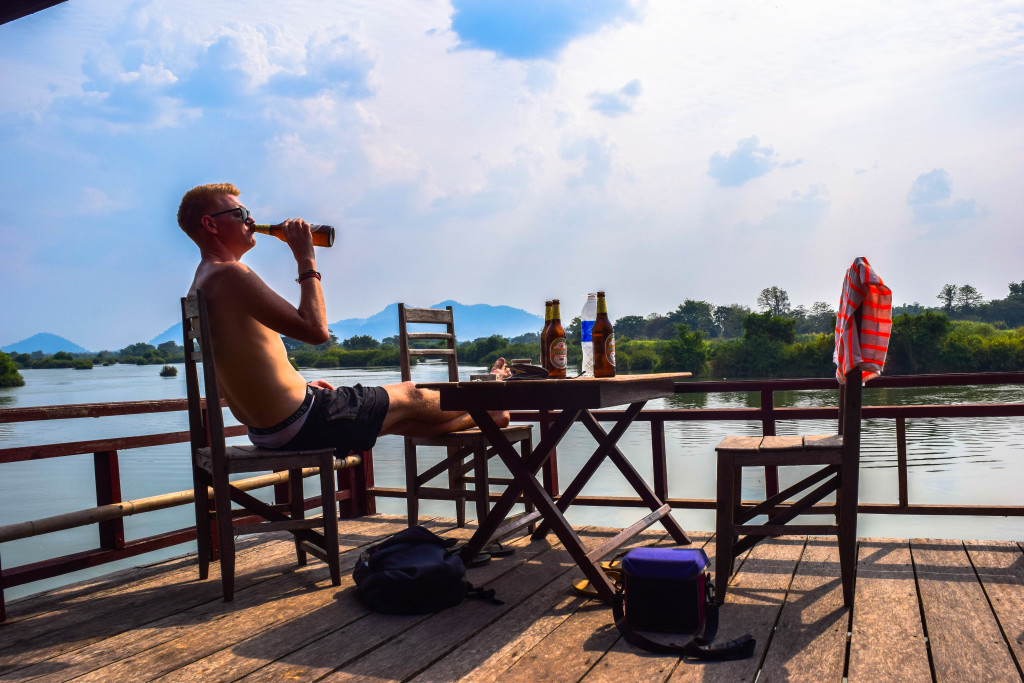 2nd Half of April — Chiang Mai & Pai
One Word: SONGKRAN.
In April 2014, I was at the end of my first backpacking trip in South-East Asia. I wanted to stay in Thailand for the Thai New Year celebrations, which is basically a week long country-wide waterfight, but I had to fly back to California for a wedding.
After seeing pictures and videos from friends who were still traveling, I vowed to myself that I would be there to experience Songkran for myself! Too be honest, this was the only reason I stayed in Asia so long. I actually had plans to go to Korea, Japan, and then book a one-way ticket to Central America to continue my backpacking travels.
I'm definitely happy I decided to extend my time in Asia, because Songkran exceeded all my expections…
Definitely one of the best experiences of all my travels..
Songkran Water Festival 2015 -- Chiang Mai, Thailand
After an amazing Songkran experience, I took a 4-day motorcycle trip to Pai, Thailand. I fell in love with this backpacker / hippie paradise. Spent some time with some quality backpacker mates, ate incredible food, and had a couple good nights out partying. I honestly would have lived in Pai for a month over Chiang Mai, but I know that for next time. I do see myself moving back to Thailand again later on in life, but who knows when that will happen.
May
I moved out of my studio apartment in Chiang Mai, and boarded a flight back to Kuala Lumpur. I had a week in Malaysia to hang out to relax, hang out with friends, and plan for the next couple weeks before boarding a plane back to BALI.
One of my good friends from California (Shoutout to Rashad), messaged me back in February and discussed meeting up with me in Asia. I asked him what he wanted to do and see out here, and he replied "I wanna surf, I wanna party, and I wanna see some cool stuff". Well, out of all the places in South-East Asia, Bali was the perfect place to go.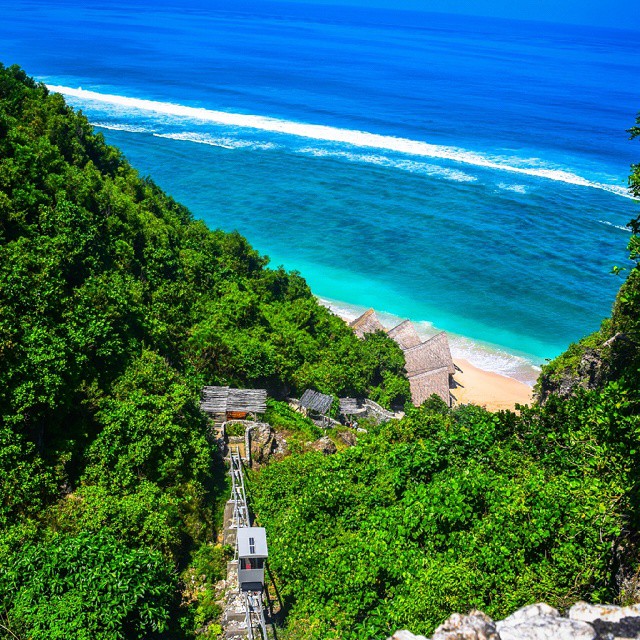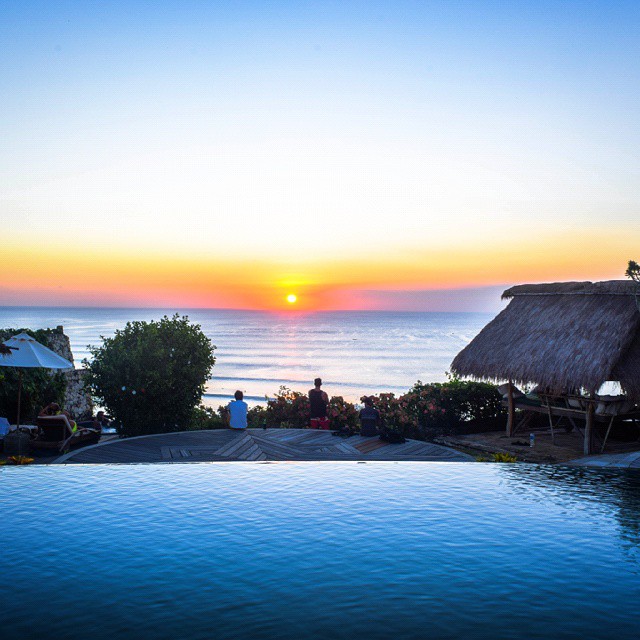 I had already visited "The Island Of The Gods" twice before, but was stoked to get back for a third time, and even more stoked to show my friend some of my favorite parts about traveling in Asia. These two weeks were awesome, and we definitely lived it up.
Amazing sunsets, epic parties, and beautiful beaches down in Uluwatu.
Renting an AirBNB and keeping it semi-classy in Seminyak.
Moto rides and resort crashing in Ubud.
Spear-fishing on Gili Trawangan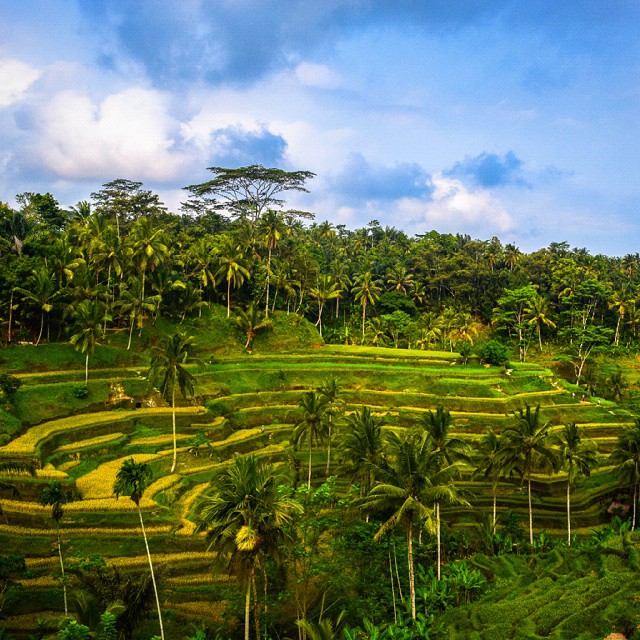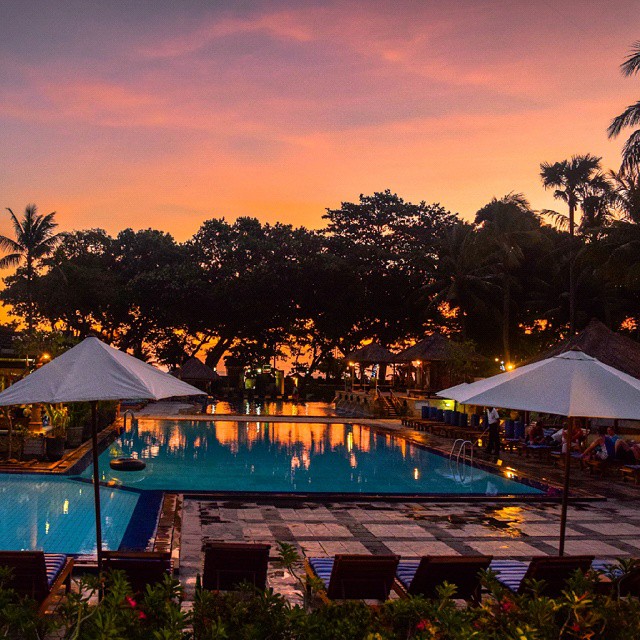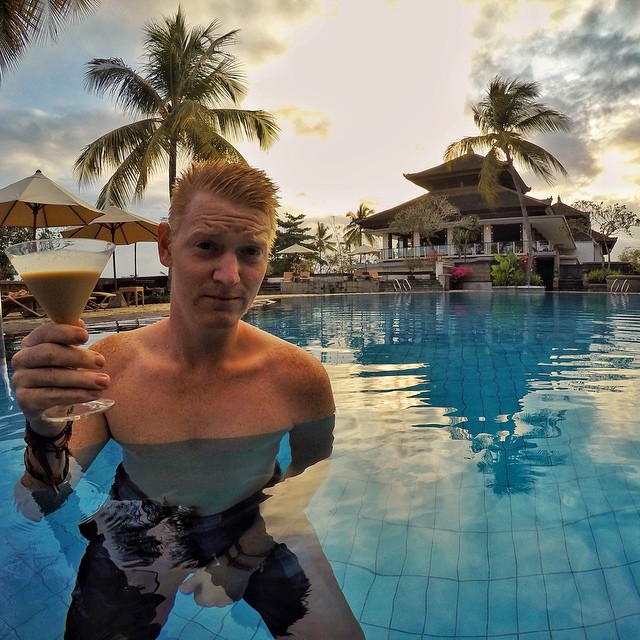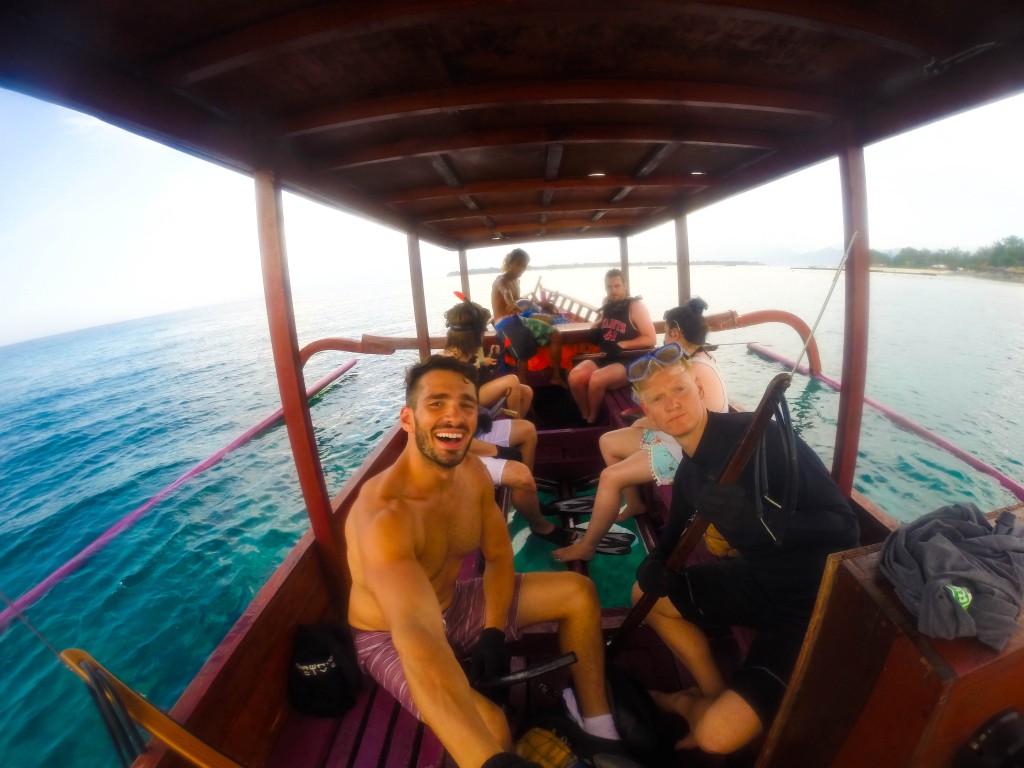 June
Living in paradise. I found myself a nice homestay on Gili Trawangan, a "job" working at Gili Backpackers (probably the best hostel in the world), and met a ton of amazing people. This is easily my favorite island in South-East Asia, and I definitely see myself living there again someday. This month was full of swimming with turtles on a regular basis, eating amazing food, and seeing the best sunsets during all my travels. I'll never forget my time on Gili Trawangan.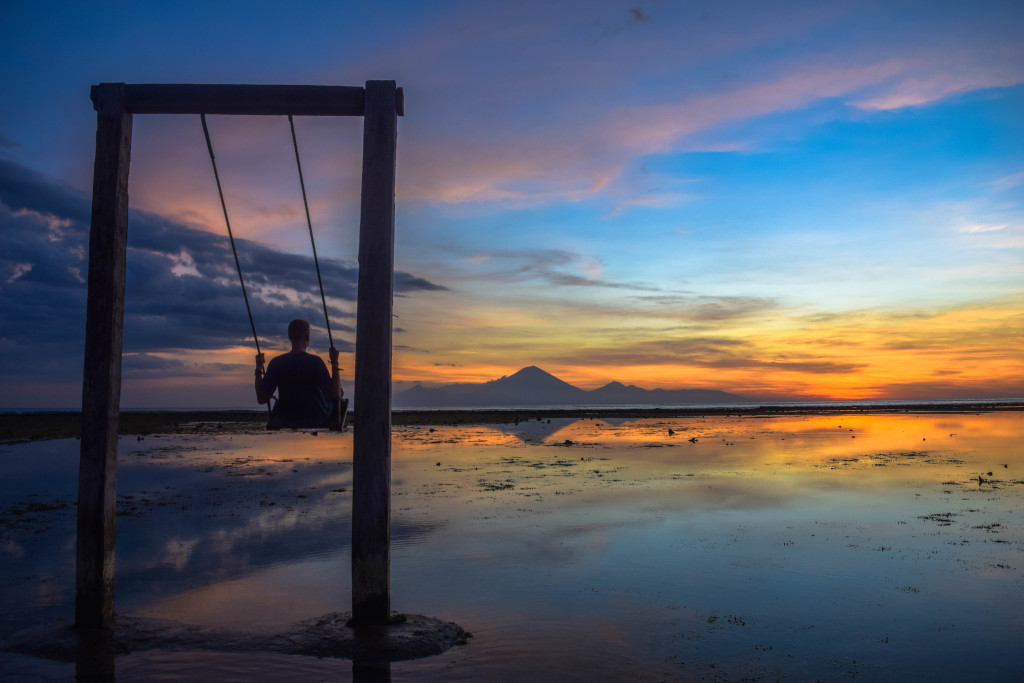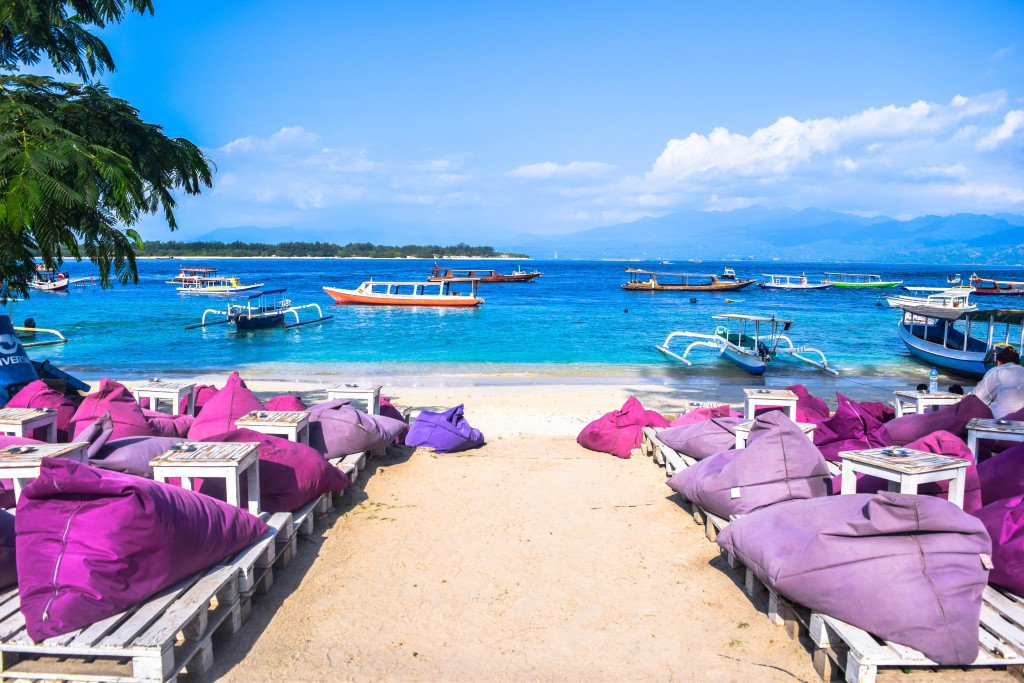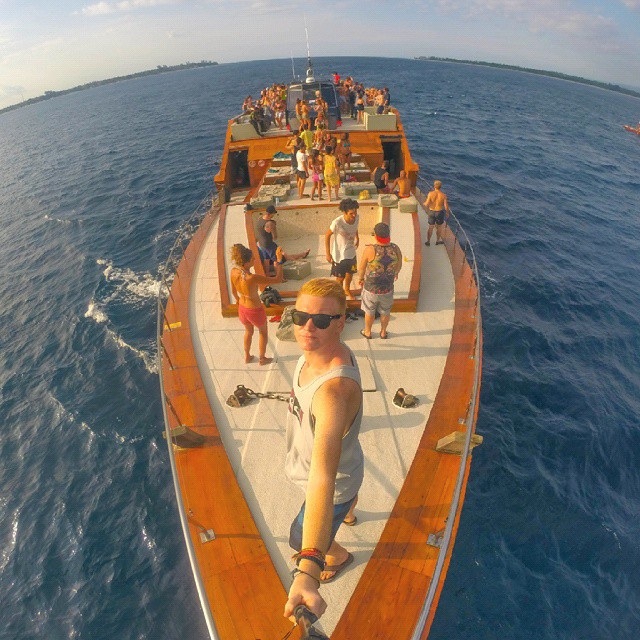 July
On the 1st of July, I was on one of my favorite trips I've done in South-East Asia: Sailing from Lombok – Flores through the Komodo National Park. The whole trip was amazing with beautiful views both above and below ground, incredible group of backpackers, and good vibes throughout the entire trip. I eventually made my way back to Gili Trawangan for another week before flying back to Kuala Lumpur.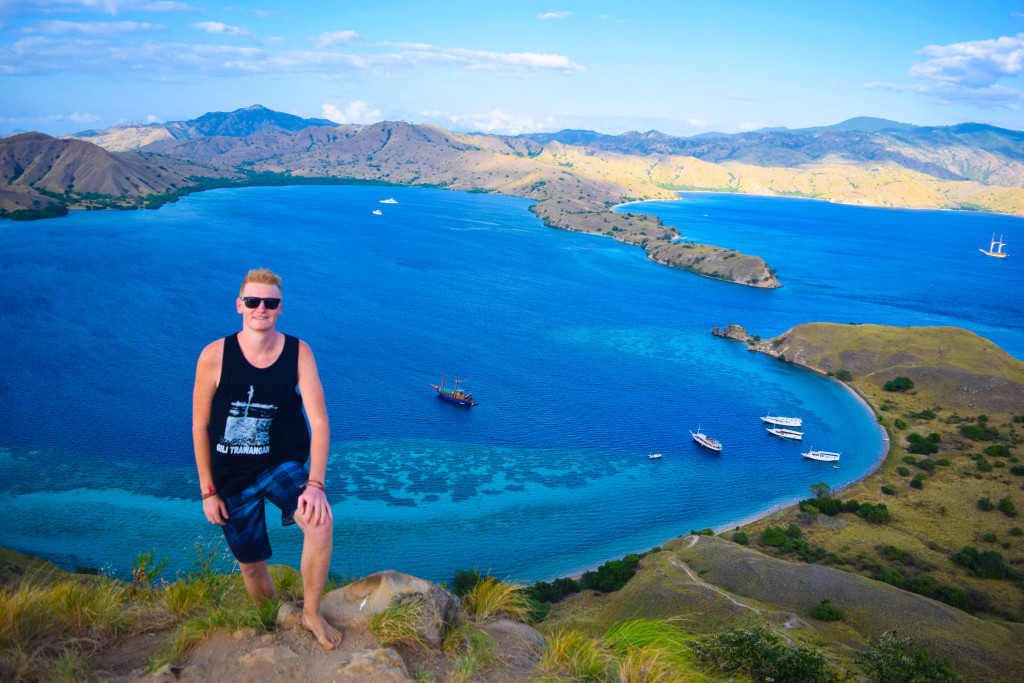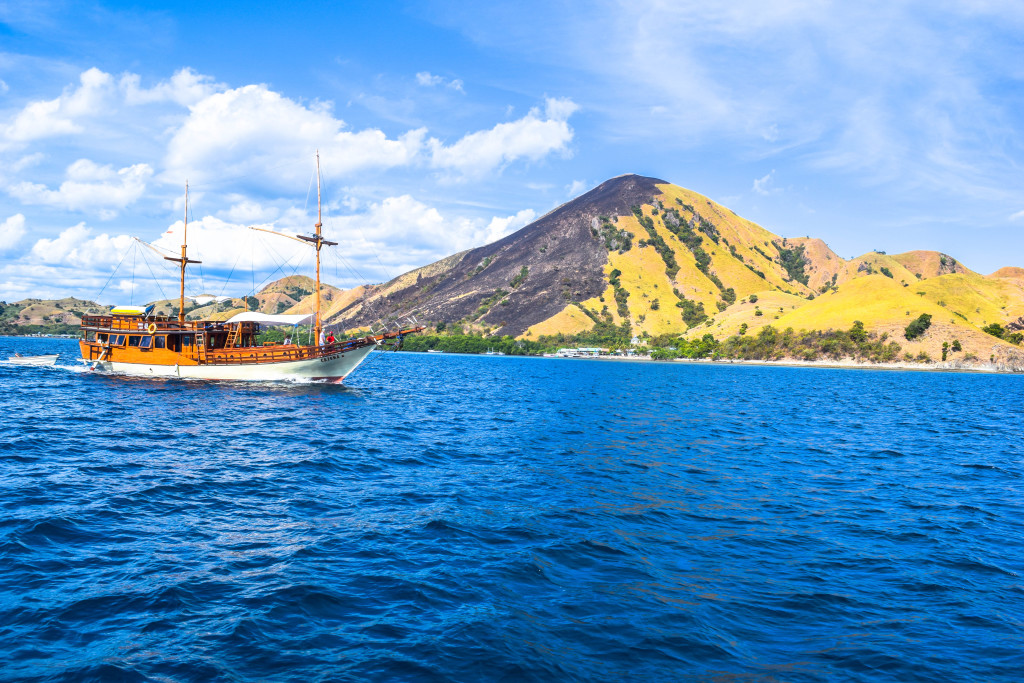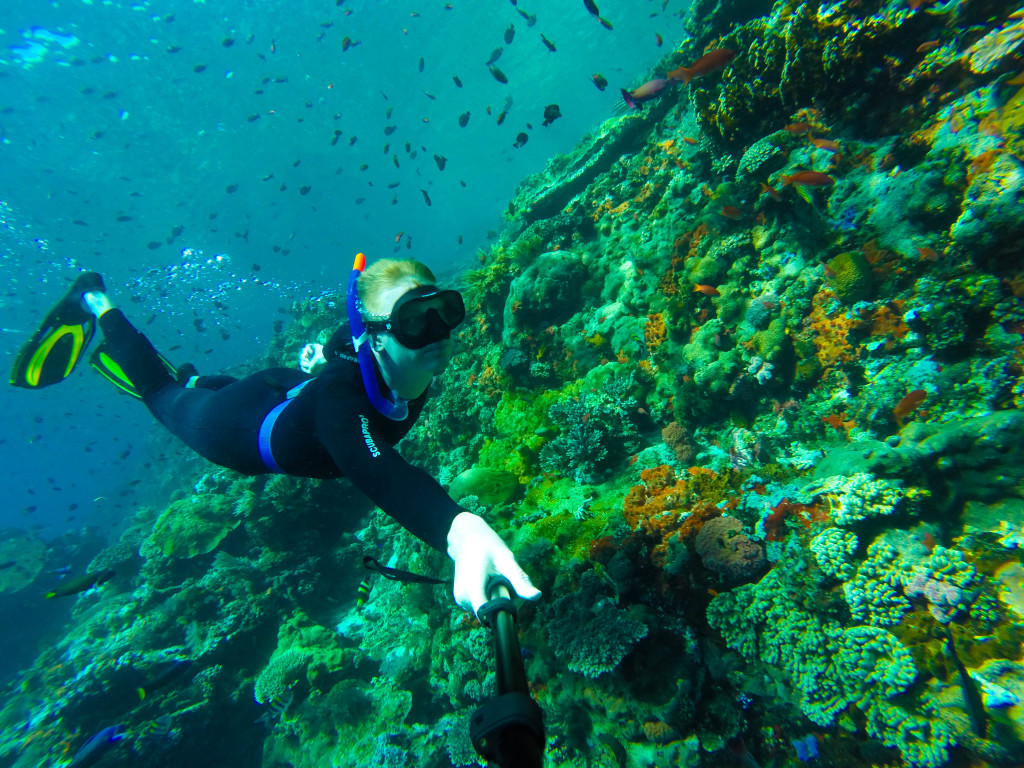 After exploring Bali, living in paradise, and an incredible 4-day sailing trip — my 60 day visa in Indonesia was about to expire, and I booked a flight back to Kuala Lumpur.
Another one of my friends from California (Shoutout to Gina) decided it was time for a trip to Asia. I met up with her in Kuala Lumpur and had a couple crazy nights before we woke up one morning and decided to book a last minute flight to Langkawi.
I had been to Langkawi on two seperate occasions before, but I really love it there, so I had no problems heading back to show Gina around. The island hopping tour is a blast, the nightlife is fun, and we had an epic week!.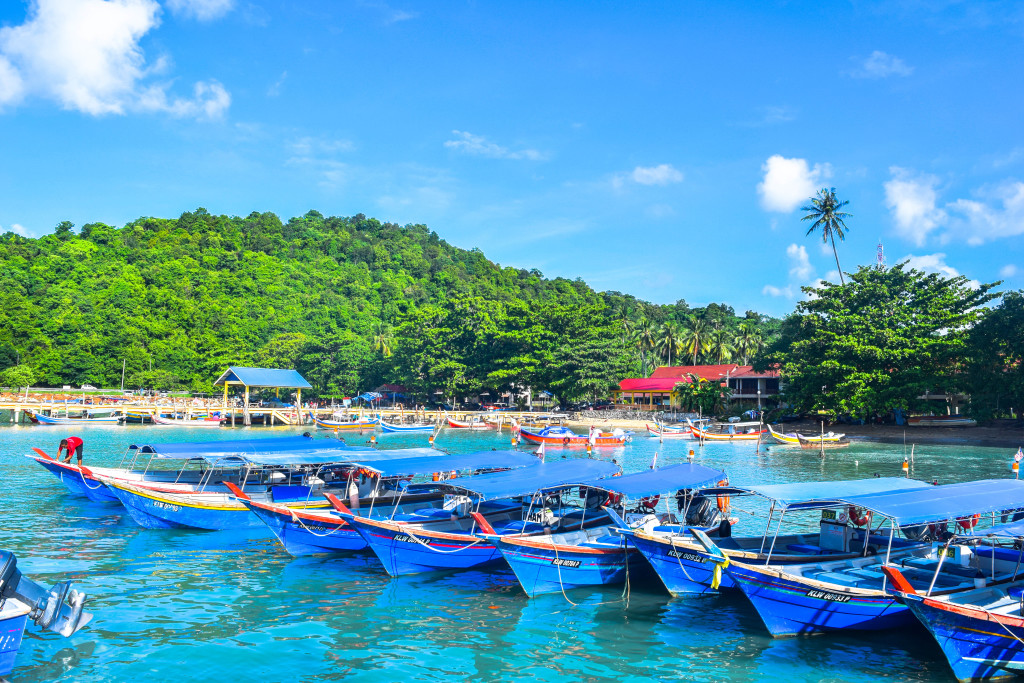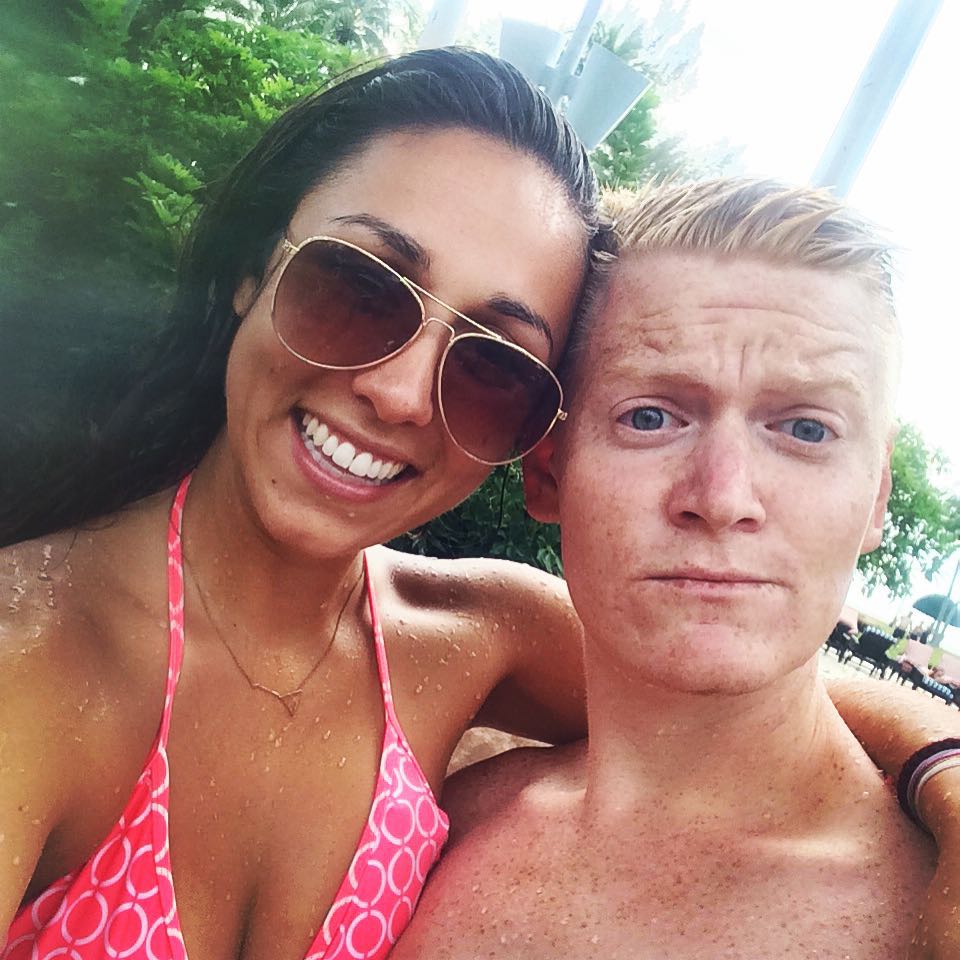 August
August was spent primarily traveling around new parts of Malaysia. I had spent a lot of time in Kuala Lumpur, Penang, and Langkawi before — but it was time for me to explore more destinations. This was actually when I realized how stunning Malaysian Islands truly are. Pulau Kapas was one of the most beautiful places I've ever been, and I spent 10 days on the Perhentian Islands living it up with an amazing group of people. I look at my time on the Perhentian Islands as a "farewell to my backpacker life".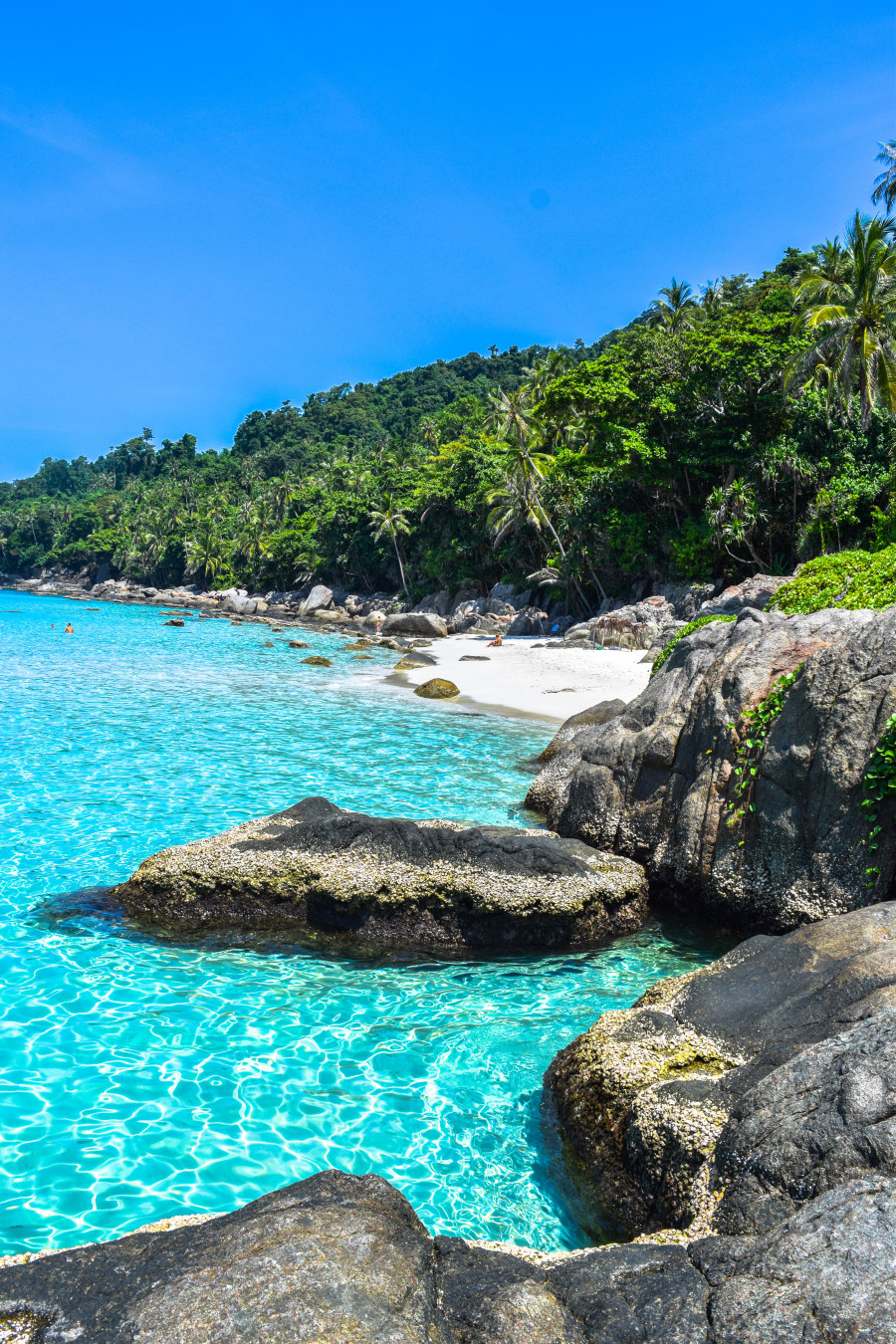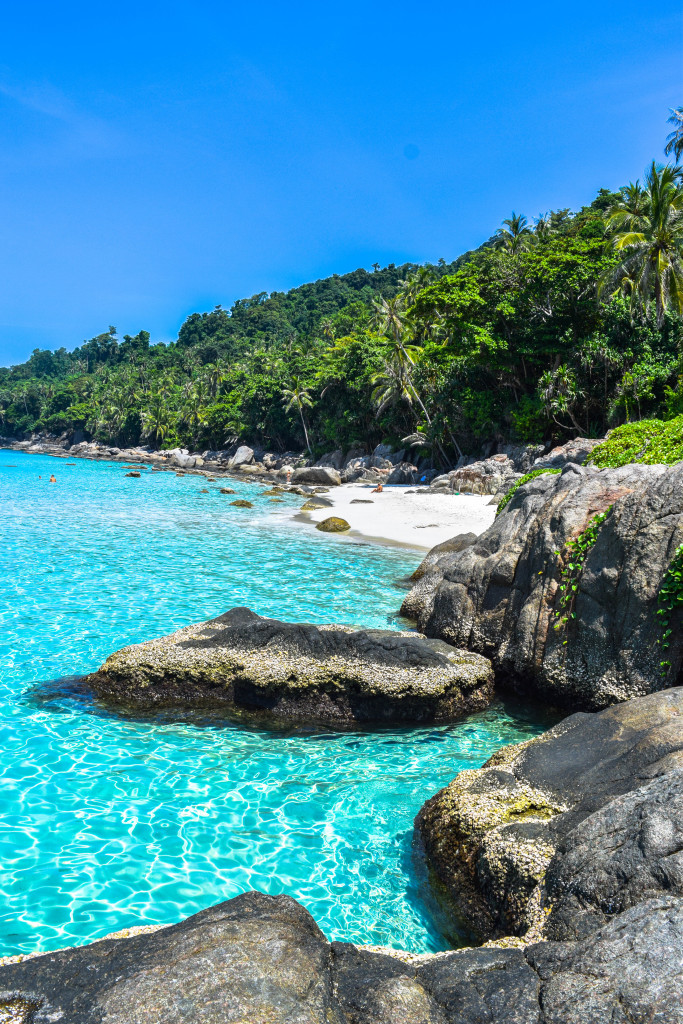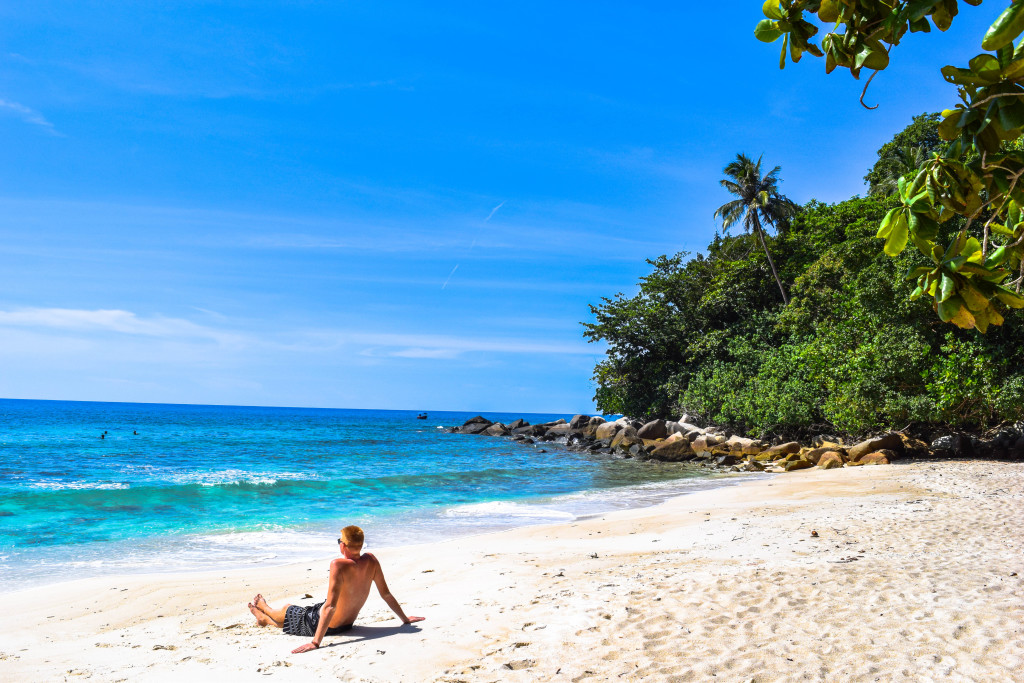 September
I spent the first half of September in Kuala Lumpur. All this time was basically just time for me to unwind, plan, and prepare for this upcoming move.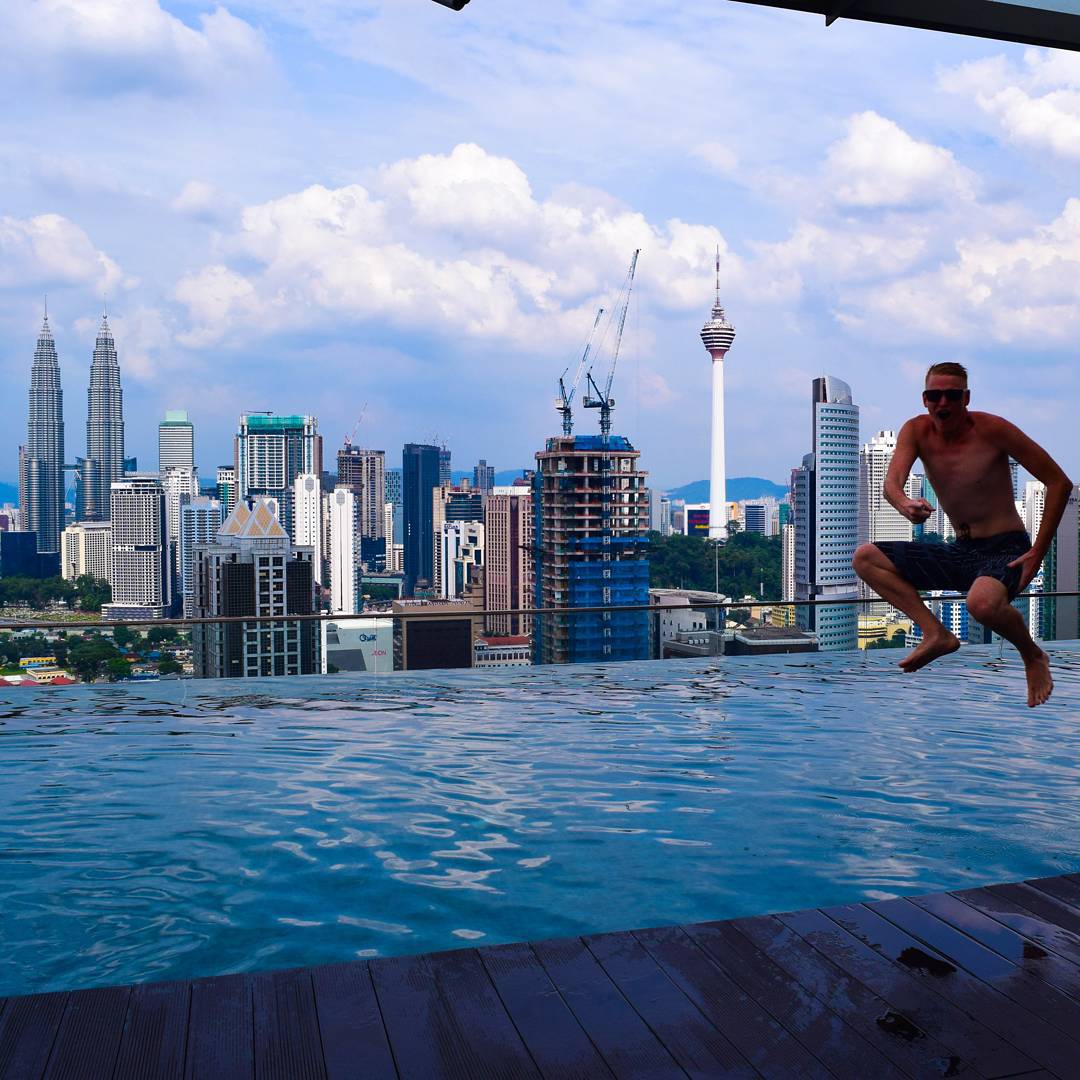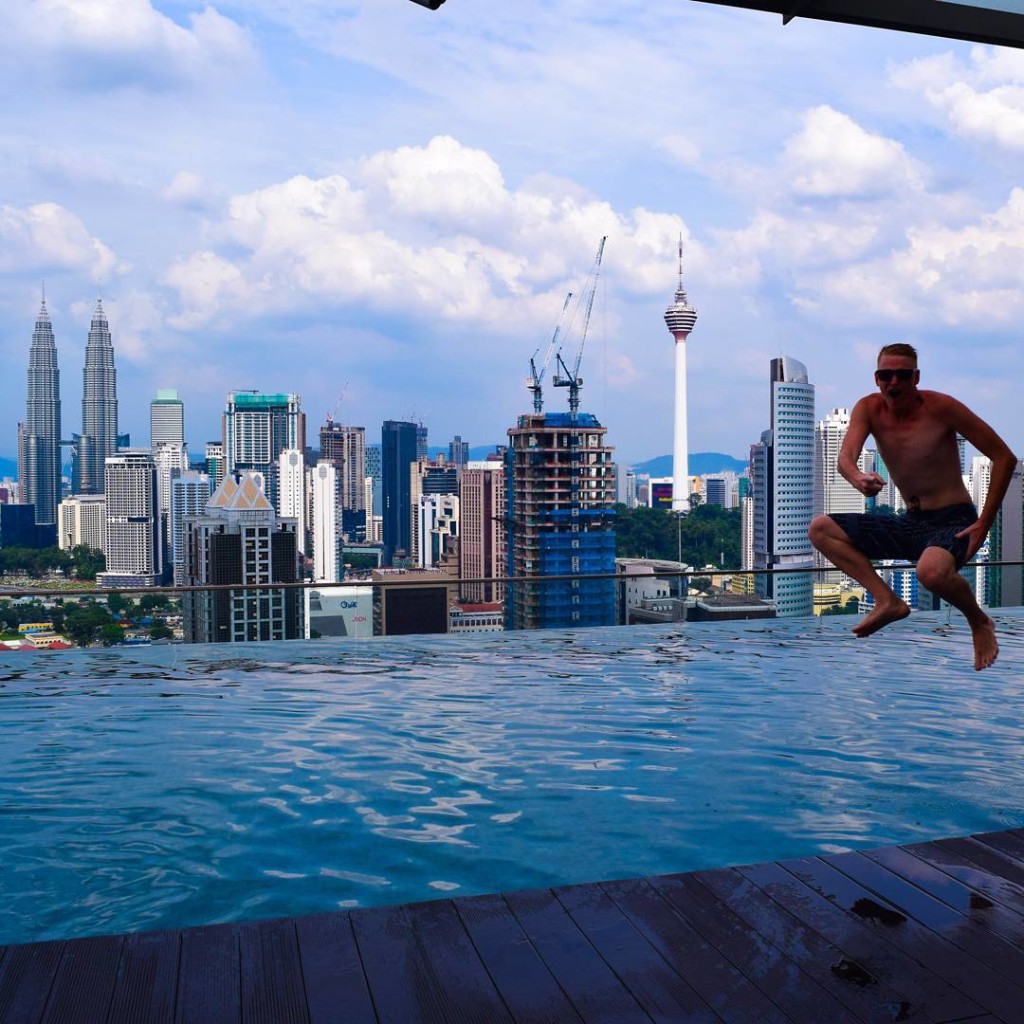 From being a care-free long-term backpacker, to a full-time working-holiday visa manin Sydney, Australia. It was a massive change of pace for me, but I can't even begin to express how glad I am that I decided to do this.
The first two weeks in Sydney were interesting. I was getting to used being back in a Westernized society. Luckily, I had a place to stay at my mates house, so it gave me the perfect opportunity. During these first couple weeks, I was just trying to get settled in Sydney, and also have a couple really crazy party nights.
October & November
I've put together these two months because this was when I began working a full-time 40 hour work week. After staying at my friend's house in the suburbs, I finally found a place I felt comfortable to stay at for a full month. These two months in Sydney went by so incredibly fast. I slowly began to get adjusted to a "normal life". As much as it sucks, working full time has been nice. It's given me a routine, and some decent money coming in. I even worked 13 days in a row, and got paid $45 an hour for several shifts. This is also when I realized something very important — I came to Australia with a purpose to make some money. I worked extremely hard in October & November, and was able to pay off some credit card debt I had accrued during my travels. It's definitely been a "reality check" going from a care-free long-term traveler lifestyle, to a 9-5 weekend warrior, but I think it's been really good for me.
October and November wasn't just all work though. I had some crazy nights out in city, and an epic time at both The Afterlife & Stereosonic. Sydney is such an amazing city, and there's always something to do. Which can be hard when you are trying to save money. It's definitely the most expensive places I've ever lived, but I'm loving it.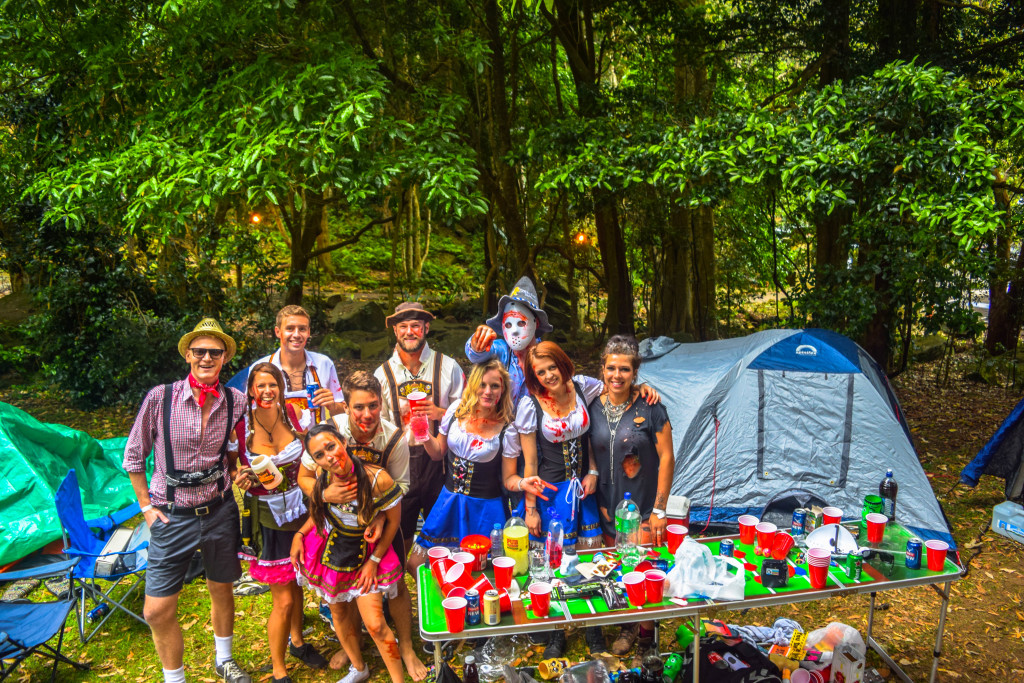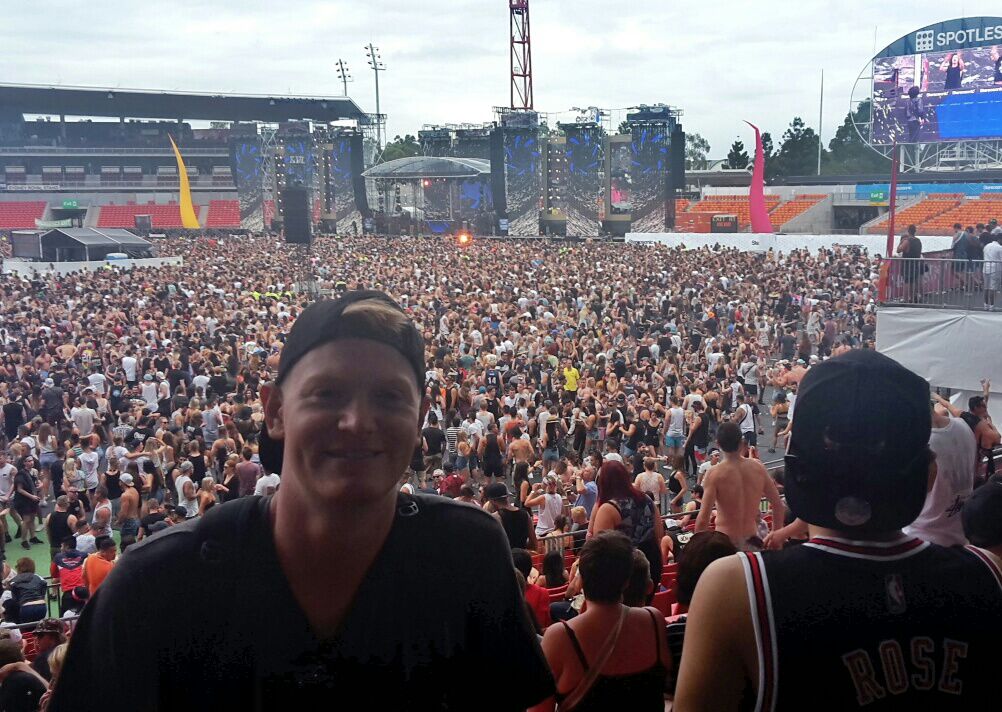 December
At the end of November, I saw a post on Facebook that Tourism Board of Indonesia was looking for travel bloggers for a press / media trip. The start date was 4 days from when I saw the post, so I figured all the positions were already taken — but I figured there was no hurt in applying. To my surprise, they accepted my application, and emailed me within a couple days with flight details. I couldn't believe it. For the first time as a travel blogger — I received an all expenses paid trip! All I had to do was take pictures and write about my experiences.
This one week trip to Indonesia had me hopping around Bali, Lombok, and Komodo National Park with 9 other amazing travel bloggers. Not only was it a ton of fun, but it provided me with a much needed escape from my crazy work life in Sydney. This was definitely the highlight of the month. I have to give a shout-out to those other bloggers on the trip! You guys were so much fun to travel with, and I look forward to working with you all again someday!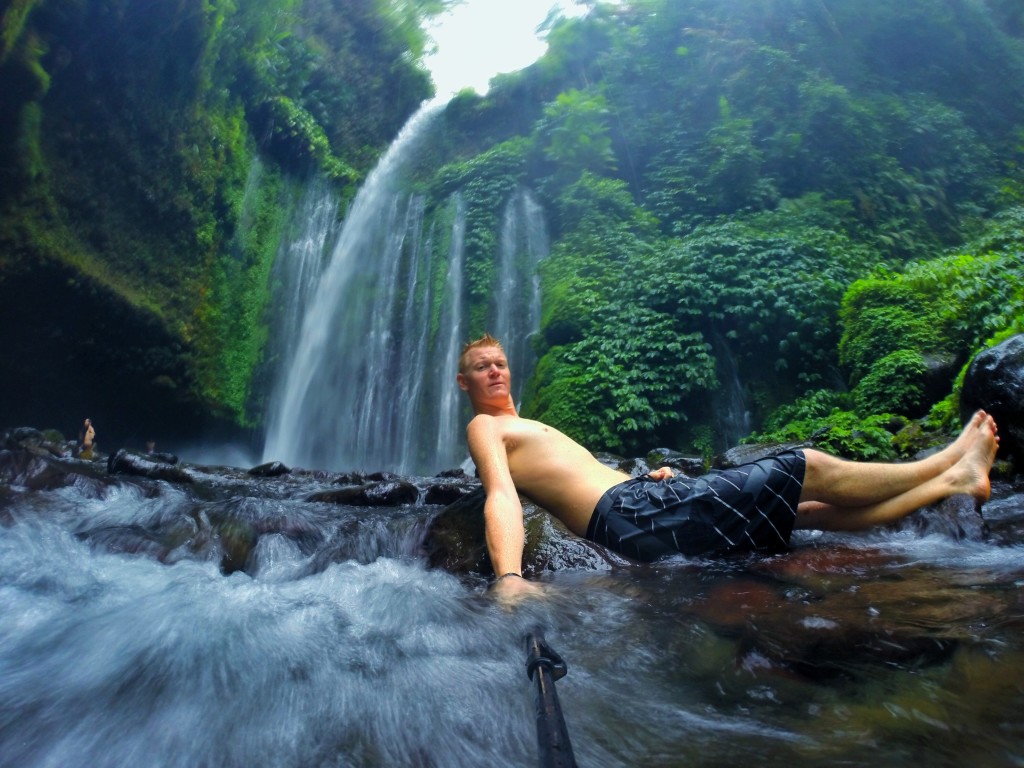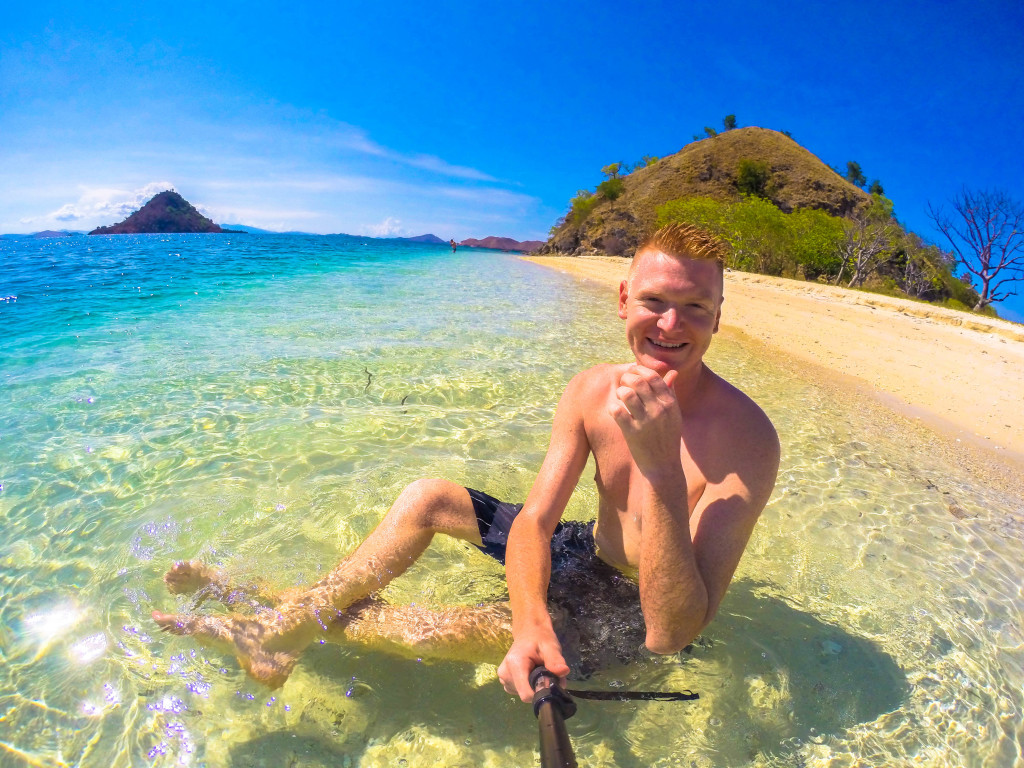 After returning from Indonesia — I moved into my first house in Sydney. It's been incredible to not share a room with anyone, have some privacy, and live in an actual house. My roommates are all really chill, and I'm very content with my current living situation. One step closer to becoming fully settled here in Australia.
My Top 5 Experiences in 2015
If you took the time to read this lengthy post, you'll have a good understanding how epic this year was for me. But if I had to choose my top five, this would be them:
1 ) Songkran Water Festival — I can't express this enough. This was one of the most fun experiences I've had in my entire life.
2 ) Island Hopping Tours in Coron & El Nido, Palawan — Arguably the most beautiful place in the entire world. #ItsMoreFunInThePhilippines
3 ) Living on Gili Trawangan — Definitely my favorite place in South-East Asia. The beaches, the snorkeling, the parties, the people, the food, and the sunsets. Everyday was spectacular.
4 ) Sailing Through Komodo National Park — I've had the pleasure of completing two different sailing trips through Komodo National Park, and both trips were definitely top highlights of 2015.
5 ) Moving to Sydney — If you had talked to me during the months of July & August, you probably were sick of hearing me talk about how "I have no clue what I'm doing with my life". I was a long-term traveler without a plan, but was in desperate need to start making some money. Fortunately, I received a sign from the travel Gods, and there were some tax law changes in Australia. I always wanted to do a Working Holiday Visa, and this forced me to do it ASAP. I'm so glad I did. I can't even begin to express how good moving to Sydney has been for me. I've learned so much in the past 3 months here, and I think it's been really great change of pace for me. I'm loving life in Australia, and think I might be based here a bit longer than expected.
Travel Plans for 2016…?
At this point, I don't really have too many plans for 2016. My main goal right now to focus on work, save up some money, and see where life decides to take me. I see some big changes coming up this next year, and I'm really excited to see what happens. With that being said — I do have a couple travel ideas.
February 2016: If you haven't seen my recent blog post, I'm applying to be apart of this epic 2-week road trip through Southern India called Kerala Blog Express. This would be the experience of a life-time, and I'm really hoping I get selected to participate. There are hundreds of amazing applicants, so we'll see what happens, but I've got my fingers crossed because it looks amazing!
March – June 2016: Eventually I got to find some time to actually explore Australia! I've barely left Sydney as I've just been focused on work, but I'm definitely keen for some adventures in Oz.
June / July 2016: While I'm down here in Australia, I'd feel like an idiot if I didn't make it over to New Zealand. I'd love to see NZ during the winter, and hit the slopes while I'm over there!
July / August 2016: Potentially a mini-Euro trip…? Then I need to fly home to California. I'm really hoping I'll have enough money saved up to attend Burning Man 2016.
Conclusion
This has without a doubt been the most incredible and influential year of my life. I see a lot of big changes happening in my future, and I'm really looking forward to seeing what 2016 has in store for me.
I want to say thank-you to everyone I've had the pleasure to meet along my travels this past year. I'm a firm believer that the people you meet make the destination, and I've met so many incredible people during my backpacking adventures in 2015, as well as some incredible new friends here in Australia. If you're reading this, please keep in touch! And if you ever come down to Sydney — first round of beer is on me!
Thanks for reading! Happy New Year everyone!
"Twenty years from now you will be more disappointed by the things that you didn't do than by the ones you did do. So throw off the bowlines. Sail away from the safe harbor. Catch the trade winds in your sails. Explore. Dream. Discover."
https://www.jonesaroundtheworld.com/wp-content/uploads/2015/12/2015.jpg
315
560
Dave
https://www.jonesaroundtheworld.com/wp-content/uploads/2017/03/logotry-1-1-300x106.png
Dave
2015-12-28 11:54:55
2020-09-26 20:37:22
2015: A Year In Review