A couple months ago I applied for an internship in Thailand that would last for 6 months. I was contacted for a Skype interview, and afterwards was pretty sure I would be moving to Thailand.   Unfortunately, I received an email saying that I just missed the cut-off, and got edged out of the position at the last round.  
…Well shit, back to the drawing board…
I finished my Master's Degree almost 6 months ago now, and have been traveling for a really long time.  I am ready to slow down a bit, and am actually excited to start working.   But I'm such a crazy person, I had no idea where I was going to go.  I literally thought about every single one of these options…
Move to Vietnam to Become an English Teacher…
Really good money, low-cost of living, and a perfect way to gain some experience in the teaching English field.  I have never done it before, but I do see myself doing it someday in the future to make some money, and pay off some student loans.
Begin a Working Holiday Visa in Australia or New Zealand…
Being aged 18-30, I could move to Oz or New Zealand to basically become a citizen and be allowed to legally work there.  I've always wanted to do it, but I wasn't sure if I was ready to make the move.
Go Back to California and Apply for an Office Job…
I've been gone from the states for exactly 15 months.  I have had two good friends visit me from California in the past few months, and it's been awesome and made me think about moving home, and spending some time in the States.
Move to Ft. Lauderdale and try to get a job on a cruise line…
Really great way to make money and still keep living the travel lifestyle.  For some reason, I've always to do this.  You save a lot of money, and can do some traveling after your contract ends.
Apply for Tour Guide Positions in South-East Asia…
I was a tour guide in Europe for two years, and I absolutely love it.  It's great to be able to share my passion for travel with others, and be apart of other people's travel experiences.  There are a lot of companies out here, and I guarantee I would be a terrific tour guide out here.  I've traveled extensively through South-East Asia, and I would really thrive in that position.
Move to Central America in hopes to find work at a Hostel…
Backpacking through Central America is my next big trip I think.  I'm dying to get out to Nicaragua specifically, and I looked at WorkAway, and found a couple job postings.  So I thought, hey why not?  I would close to the States if I ever need to go home, and could keep living a travel lifestyle.
Apply to jobs in The Netherlands and try to get an office jobs.
I really miss the Netherlands.  I do see myself moving there again later in life.  I'm not sure when exactly, but it's something I'm certain of.  I'll be living in Holland at least for 2 years during my 30's.
Move to Prague or Budapest to work for a Pub-Crawl or Hostel…
Why not?  I'm young (enough), I like to party, and Prague & Budapest are cheap as hell.  I have some connections there, and think it would be awesome to move back to Prague.
Head back to Gili Trawangan for another round of paradise living…
I moved away from Gili Trawangan with the intent of heading back there again soon.  I'm actually glad this didn't work out, because all the hostels have been shut down on the Gili Islands.  Long story, it's completely ridiculous.
As you can see from above, my mind has been ALL OVER THE PLACE.  I've got so many different options, but the problem is that I just need to make a decision!  If you know me, you'll know how quickly my mind can change, and it can cause some problems.  
Well, after hours, days, and weeks of stressing about making a decision — I'm proud to say I know exactly where I'll be spending the next 6-12months..
I'M MOVING TO AUSTRALIA.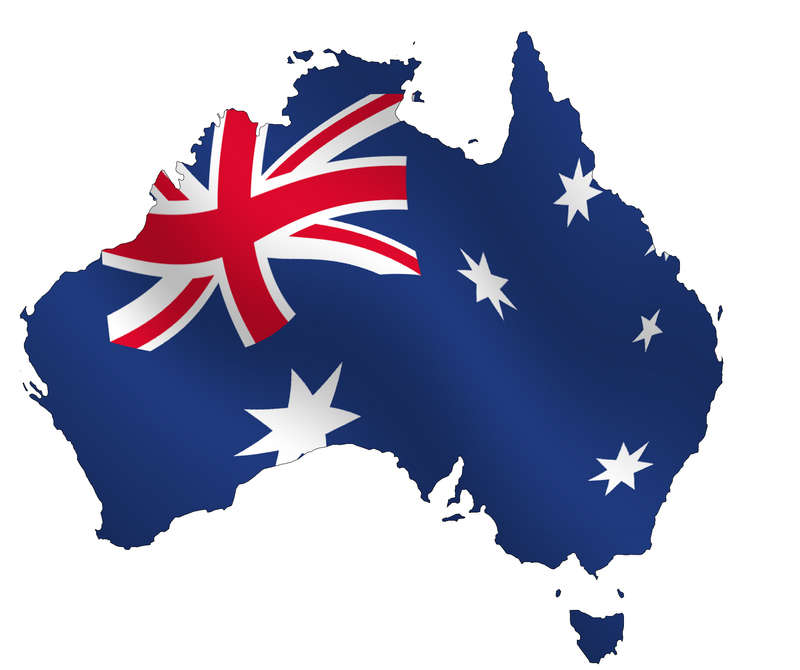 I remember planning my travels over a year ago, and moving to Australia after my time in South-East Asia was always in the agenda (very common among SEA backpackers).  Of course with my sporadic thoughts and behavior, those plans changed…
The Working Holiday Visa is always something I've wanted to do.  Ever since I first found out about it, I could feel like that was definitely going to be in my future.  But I am only 26 years, and I have plenty of more time to do this awesome work + travel visa program.
So Why Am I Going Now…?   And Why YOU Should Also Think About Going Now…
It's a complicated situation, but basically backpackers who are currently working down in Oz are under a certain tax threshold.  But next year that will not be the case.  You will be taxed like crazy on the first dollar you make.  In Australia, the wages are really high, and it's easy to make a lot of money if you work your ass off.  But with these new tax laws, it will be much more difficult to be able to save up enough money to travel Australia (which is the sole purpose of the visa).
To be perfectly honest, going to Australia was not high up on my list of options, but with these new laws being put into effect next year — it's either NOW OR NEVER.

I've booked myself a one-way ticket to Sydney, Australia.  I'm nervous, excited, and I have my doubts.
I'm afraid of the snakes, the sunburn, and living in one of the most expensive countries in the world…
But I'm ready to start this new chapter of my life…
LOOK OUT AUSTRALIA — I'M COMING FOR YOU NEXT…
A Land Down Under - Men at Work
https://www.jonesaroundtheworld.com/wp-content/uploads/2017/03/logotry-1-1-300x106.png
0
0
Dave
https://www.jonesaroundtheworld.com/wp-content/uploads/2017/03/logotry-1-1-300x106.png
Dave
2015-09-04 04:18:19
2016-02-11 08:53:48
Endless Options, Tax Law Changes, and New Adventures