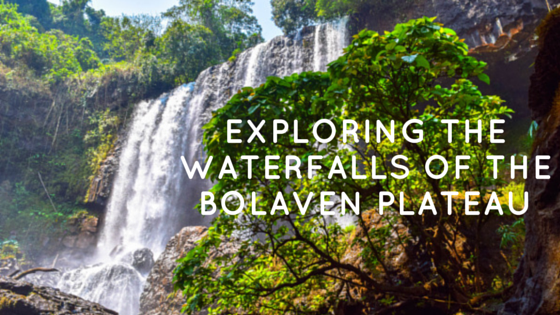 Meg & Eliza (the two English girls I was traveling with) and myself had rented our motos, and began our journey on the "bolaven plateau loop" in Pakse Laos.  Well, I should say that only me and Eliza rented moto's.  Meg was going to rent one, but while in the process of teaching her how to ride one, she realized she was not up for the challenge.  You should have seen her face as she attempted to learn; it was hilarious.  Pure terror.  So she hopped on the back of my scooter, and we began our journey.
We rode 50 KM to the small town of Paksong, and got checked into our hotel.  Upon entering the town, we saw a carnival that was going on, and decided to check it out.
It was a really cool carnival with different games, gambling, live music, and food stalls.
While we were eating, we were approached by some fellow travelers.  One of them actually had been living in Laos for over two years, and started his own non-profit organization and coffee company called Jhai Coffee House.
We sat there and chatted for awhile about the projects he had worked on, and then began giving us tips for our upcoming adventure.  He ended up telling us about these waterfalls that were actually two hours out of the way of our route, but after showing up some pictures, I knew we had to go.
Tad Tayicseua Waterfalls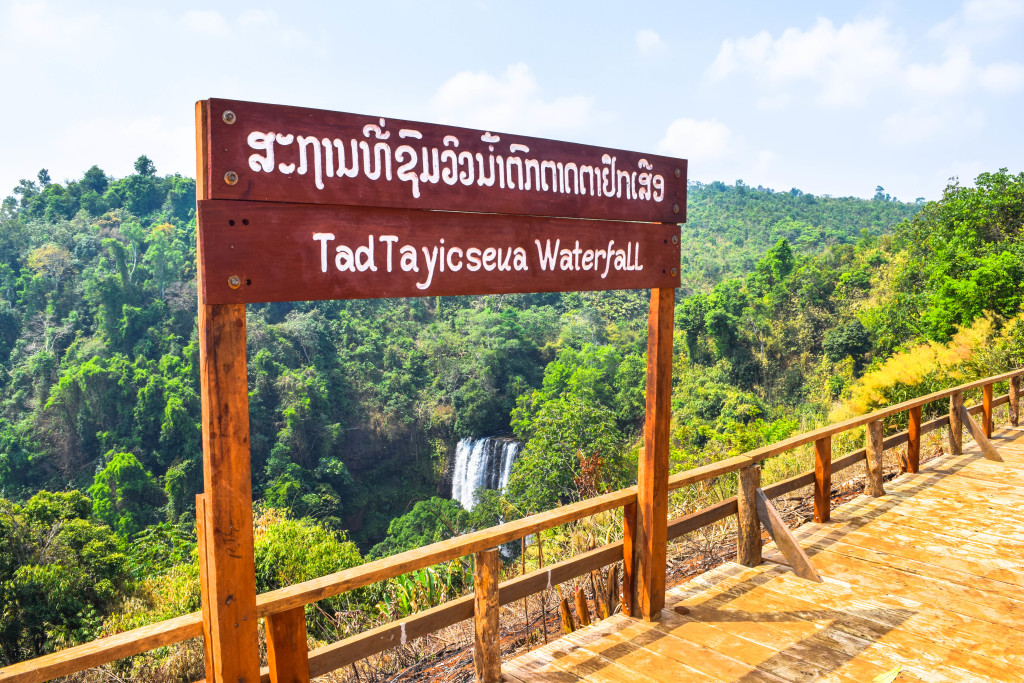 We woke up early the next morning, stopped by the Coffee Shop for one of the best cups of java I've had in awhile, and began our moto journey to the waterfalls.
When we got there, I didn't realize how easily it was set-up.  There are actually seven waterfalls surrounding this area, and you can access all of them just by parking at the top.
We only had time to visit 3 of them, but they were all pretty awesome.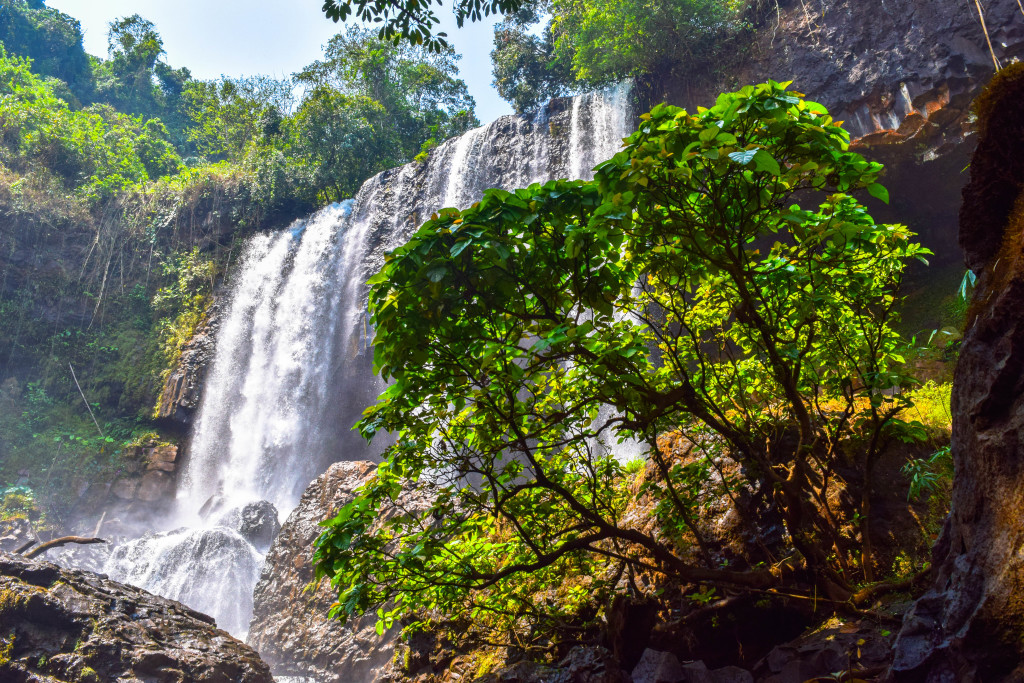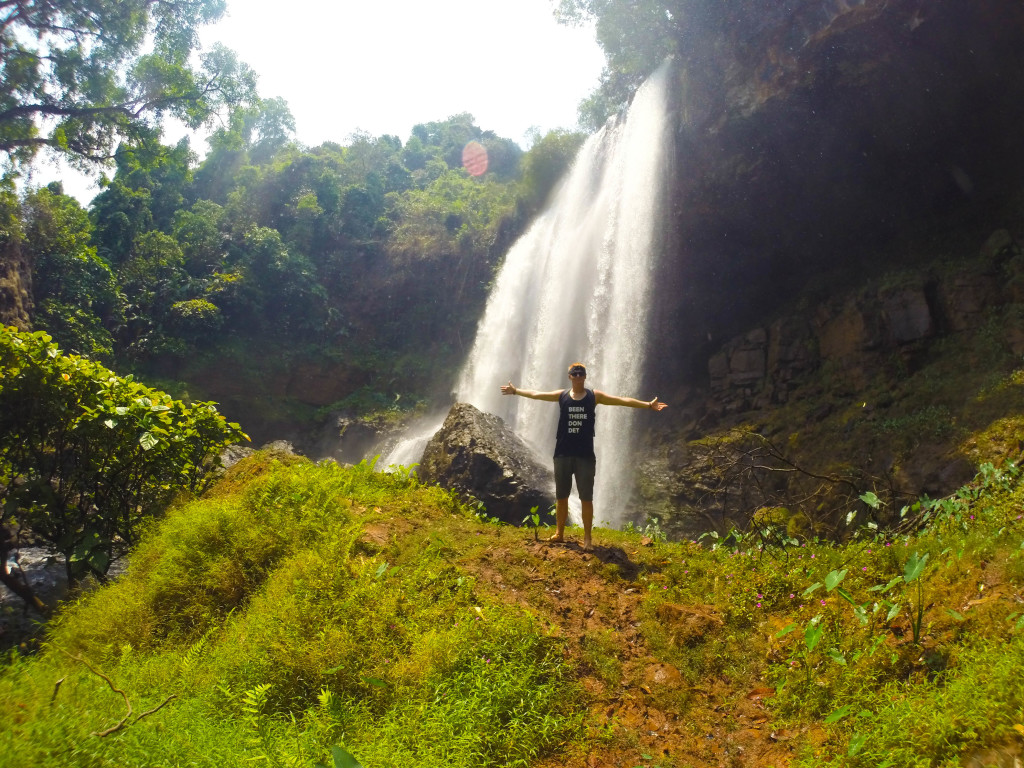 Fair warning:  if you come here, expect to do a fair amount of hiking and trekking through the jungle.  I was not expecting that at all, and had to harness my inner hobbit and do it all barefoot (because my sandals were too flimsy).  It's not the most intense hiking you'll do, but it does get pretty intense at times.
After a several hours of hiking and exploring the waterfalls, and swimming in the lakes, we continued our journey back to Pakse, but with a couple stops along the way.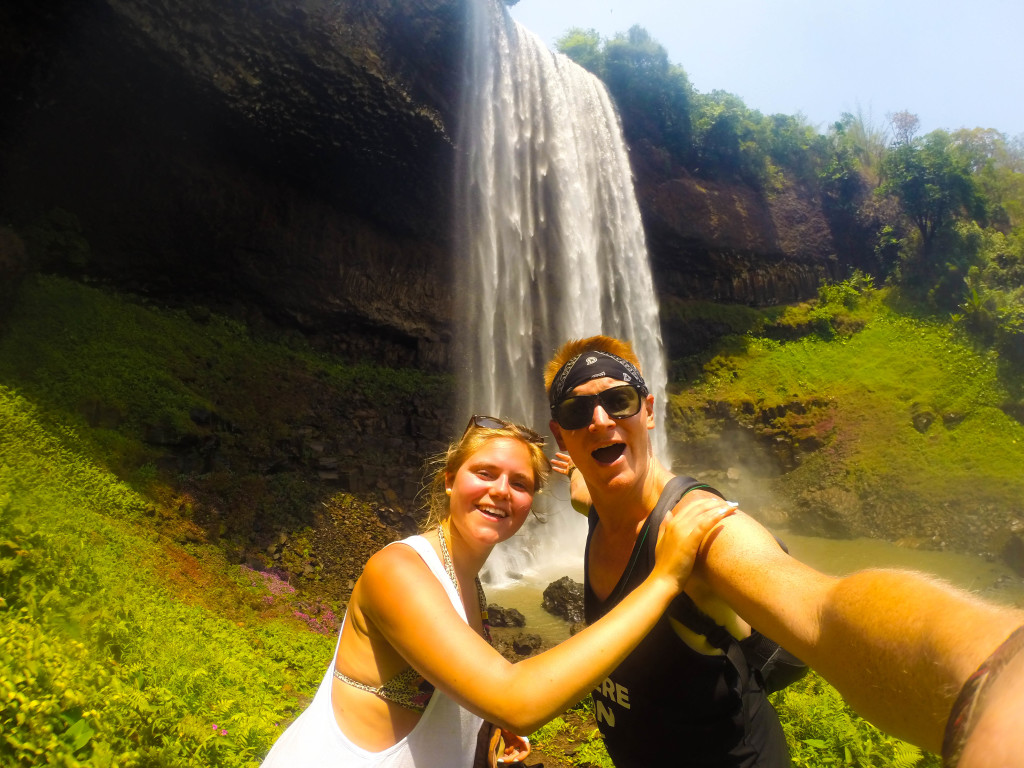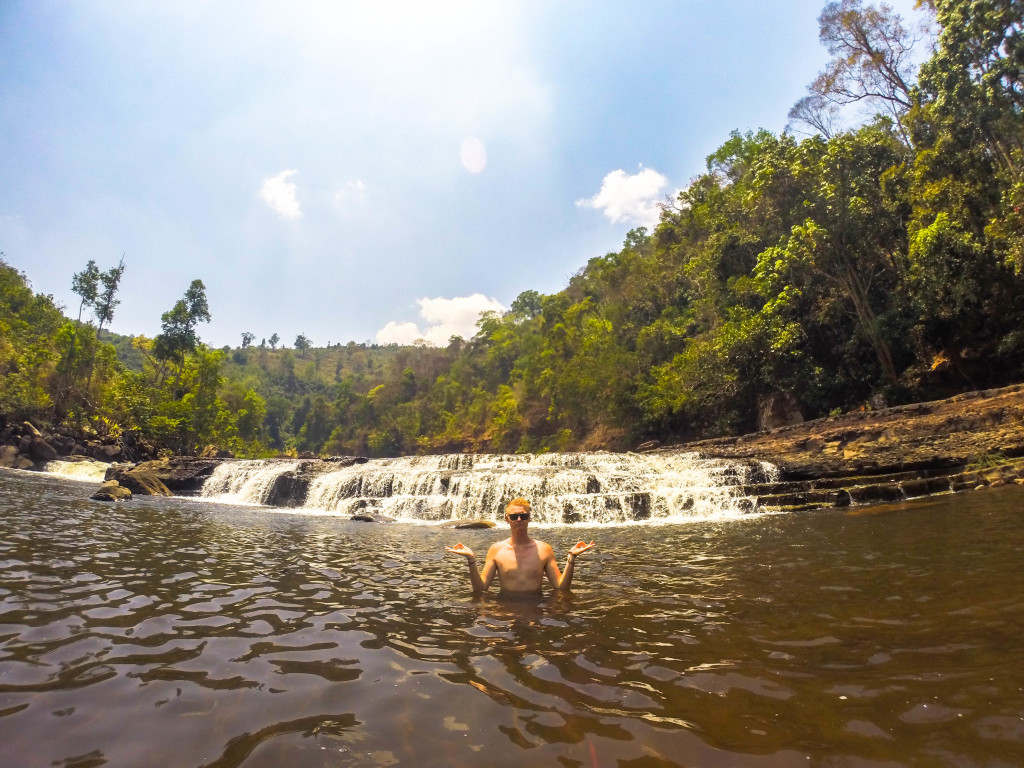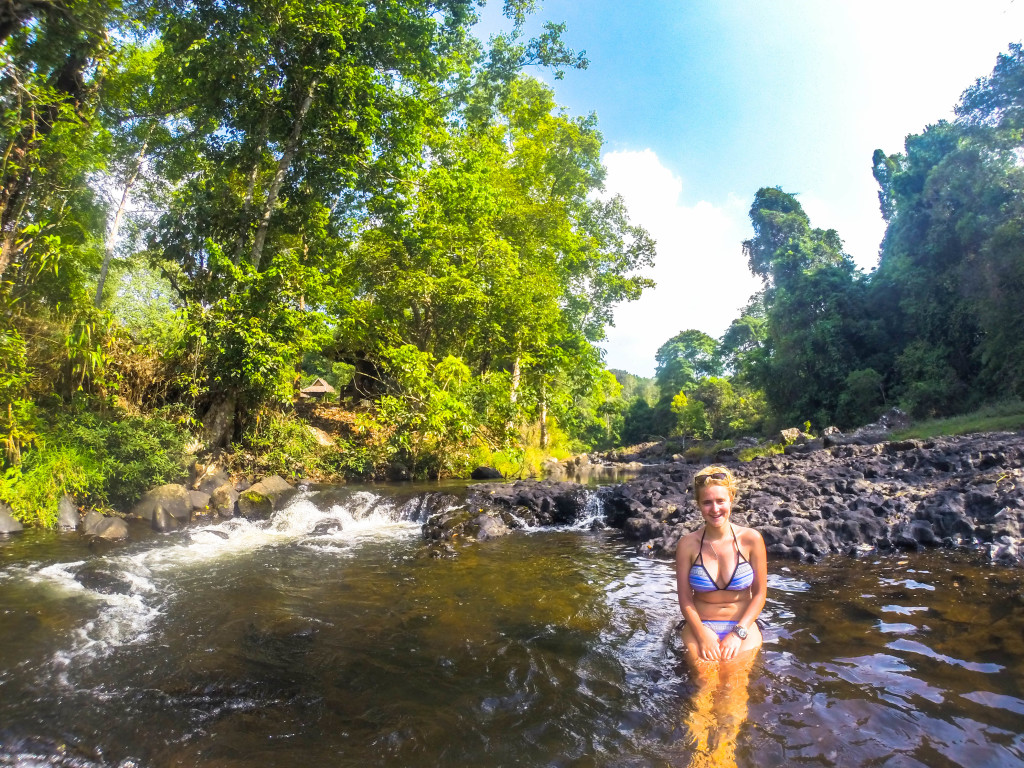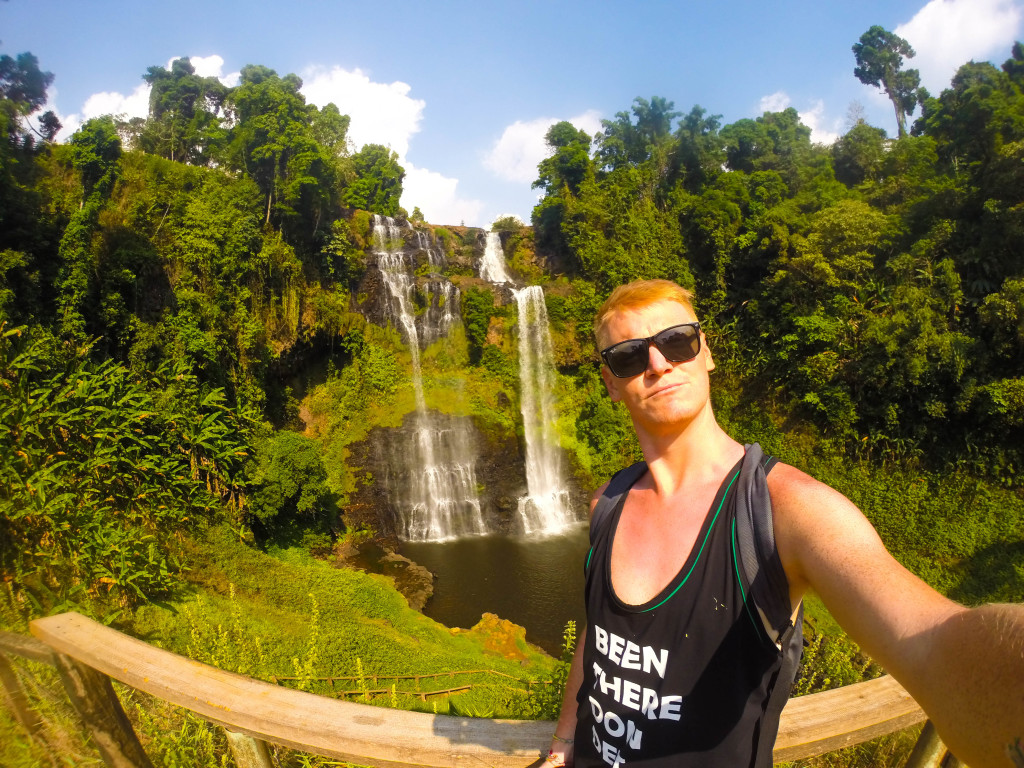 Overall, it was an amazing day filled with beautiful scenery, and really made me wonder why I had not made a trip to Laos before.  It's such an amazing country with so much to offer, including all this waterfall porn.  Check out the little video I made of our time exploring the Bolaven Plateau on a moto.
The Bolaven Plateau Waterfalls, Pakse, Laos
[shareaholic app="share_buttons" id="7411671″]
Like this post?  Follow me on Facebook & Twitter for more adventures Around The World… 
https://www.jonesaroundtheworld.com/wp-content/uploads/2015/04/Vantage-Points.png
315
560
Dave
https://www.jonesaroundtheworld.com/wp-content/uploads/2017/03/logotry-1-1-300x106.png
Dave
2015-04-21 03:03:31
2015-04-25 16:50:19
Tad Tayicseua Waterfalls & The Bolaven Plateau; Pakse, Laos