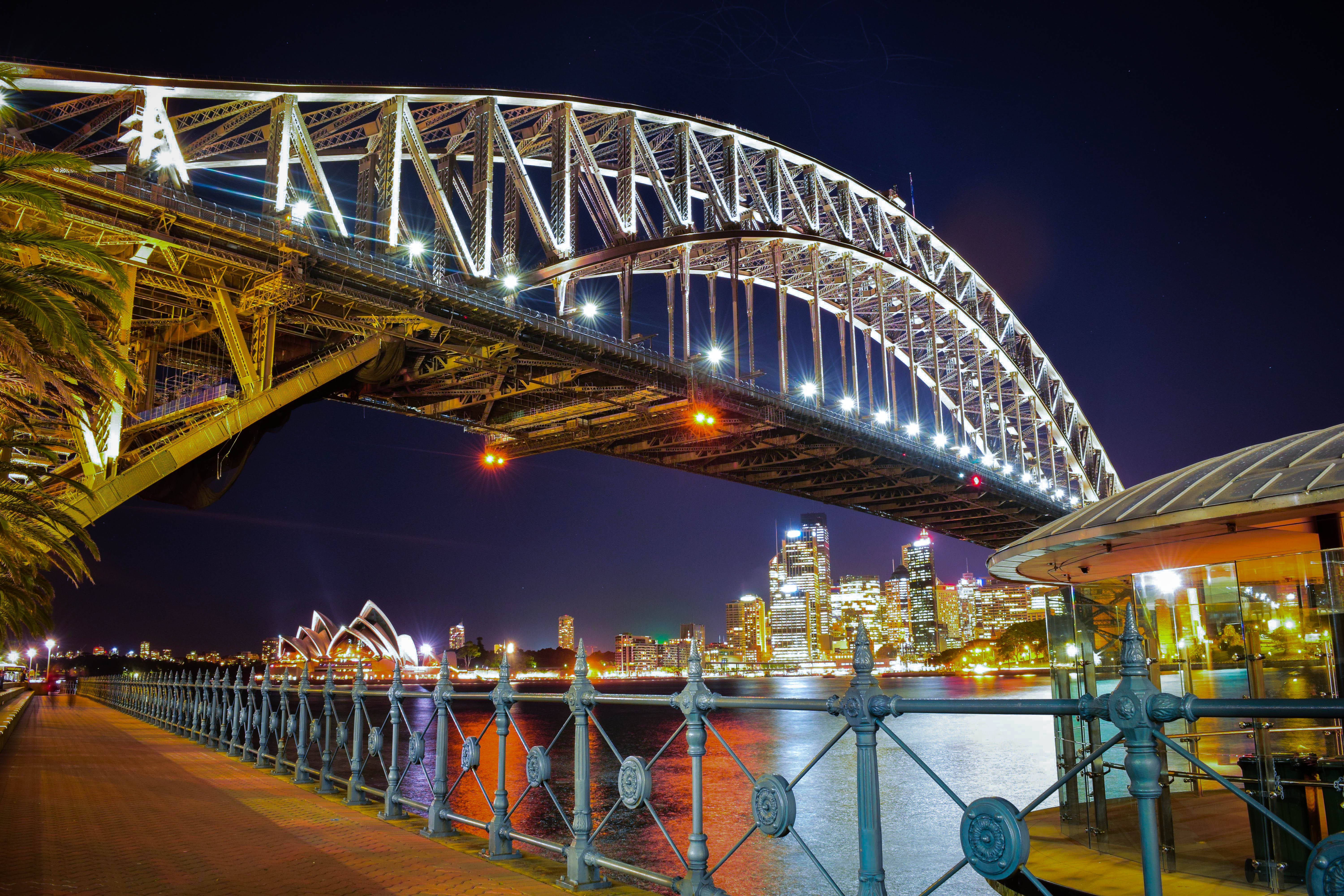 The time has come for me to finally travel Australia!
When I moved to Sydney last year, I always had the plan to travel around the country for a year while I found work along the way (which is actually the purpose of the Working Holiday Visa).  The problem was that I simply fell in love with living in Sydney.  It became much more than just another travel destination on my 26 month global adventure, it became my 2nd home.
But when there were some major political issues about a proposed "backpacker tax", and I was offered some exciting new travel opportunities — I decided to leave the country without getting the real Australian backpacker experience.
That all changes tomorrow!
I'm partnering up with the YHA Australia, so I'll be staying at the nicest hostels in the country, and I've got myself a Hop-On / Hop-Off Bus pass with Greyhound.
I've always dreamed of traveling Australia, and I know this is going to be the trip of a lifetime.
---
So Where Am I Going…?
Let's take a look…
---
SYDNEY //  November 9 – 19
There's no place like home…
It's been 5 months since I left Sydney…and I can't wait to get back!  There's so many people to catch up with and things to do that I never got the chance to when I was living here.
But one of the main reason I'm heading back to Australia now, is for one my favorite festivals I've ever attended — RETURN TO RIO.  It was hands down my favorite weekend I had while living in Sydney, and I couldn't stand the idea of missing out.
So I'll be making my way up to Wiseman's Ferry with my best mates for 3-days of camping, dancing, and boozing.  It's going to be quite the welcome party.  While I am still extremely exhausted after attending The Groove Cruise, I am always ready for another epic party.
The one-and-only CARL COX is headlining the festival, so I know we're in for a solid weekend of music, costumes, and good vibes.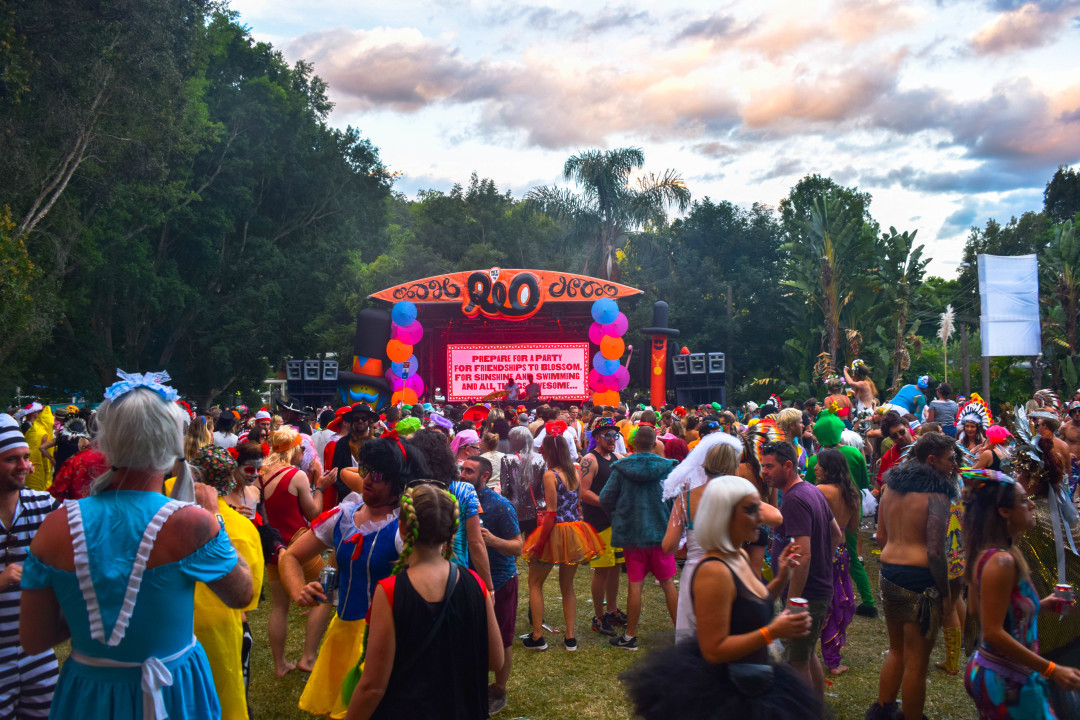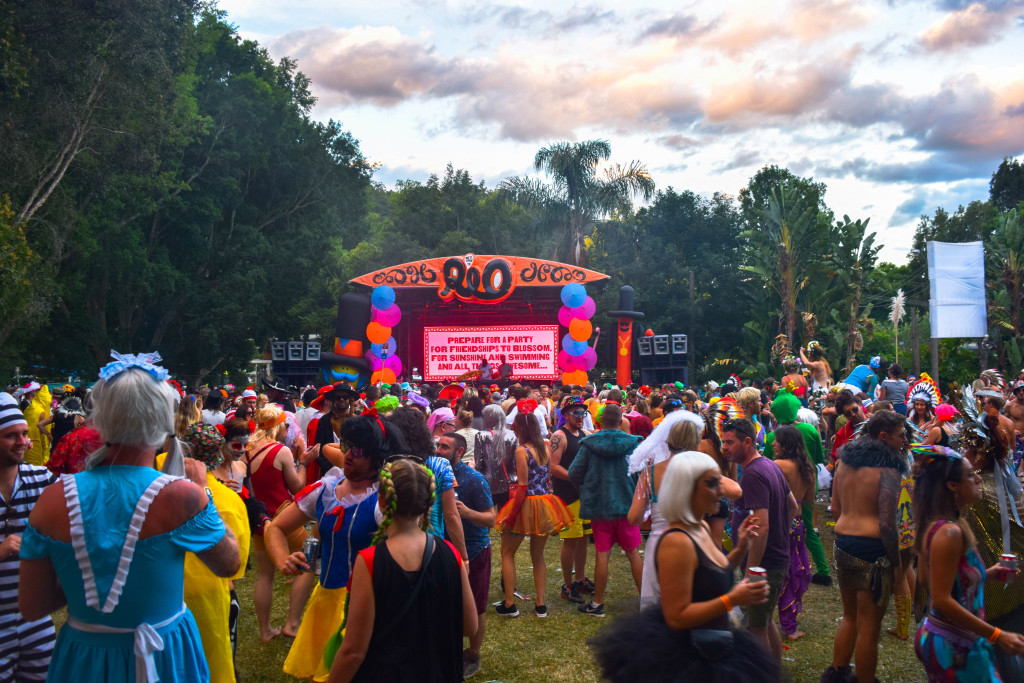 ---
CAIRNS // November 20 – 23
Since I have a hop-on / hop-off bus pass, I realized the past way to travel the east coast was going to work my way down south.  So I booked a flight on Webjet, and will travel from Cairns – Sydney.   That way I can travel at my own pace, and when I get back to Sydney (or possibly all the way to Melbourne), I can then book a flight and head out to wherever I go next.
My time in Cairns is going to be so jam-packed with beautiful places:
THE GREAT BARRIER REEF
---
DAINTREE RAIN FOREST
---
CAPE TRIBULATION DAY TRIP
---
Mission Beach // November 24-25
I've seen countless people post about Mission Beach before, and I've heard it's definitely one of the top beaches in Australia.  It looks beautiful, and is also one of the top spots to skydive in country.  I think I'll only be there for one night, but it's a perfect spot in between Cairns and Townsville.
---
Magnetic Island // November 25-27
I'm heading over Magnetic Island for 2 nights to do some exploring.  I'll be going to a Koala Sanctuary to finally cuddle a Koala, a full day of snorkeling, nature hikes, and staying at this amazing Bungalow Bay Koala Village.
---
Airlie Beach & Whitsundays // November 28-December 2
I've had a few friends live in Airlie beach during their times backpacking in Australia, and it seems like a great place to kick back, relax, and have a few beach days.  At this point I'll have a ton of photo editing and writing to catch-up on, and am pretty sure I'll be doing a bit of drinking and hanging with other backpackers.
Then I'm all set for a 2 day/1 night tour with food and meals on-board with
Explore Whitsundays
!  I remember the first time I saw a picture of Whitehaven beach, I swore to myself that would be one of the first places I visited when in Australia.  I'm so excited to get there myself.
---
Hervey Bay & Fraser Island // December 3-7
It's a really long bus ride (around 10 hours) from Airlie Beach down to Hervey Bay, which is the jumping off point for my Fraser Island tour.  I really have no idea what there is to do there besides that, but I'm sure I'll find something cool to explore.
Then I'm heading on a 3-day / 2 night tour with
Fraser Explore Tours
, and this might be what I'm looking forward to the most.  This trip is jam packed with beautiful beaches, gorgeous landscape, and 4WD adventures.  If you look at the
trip highlights
 you'll know what I mean!  Wow.  Can't wait for this one.
---
Noosa & Sunshine Coast // December 8-11 ?
Now I haven't researched this area at all — and have no idea what I'm supposed to be doing here or seeing, so ANY help would be greatly appreciated.  But I just know it's definitely one of the top places to see in Australia on the east coast.  From the pictures I have seen on Instagram, it looks like a pretty beautiful place.
---
Brisbane // December 12 – 13 ?
The Capital of Queensland and Australia's 3rd most populous city is a must-visit during my east-coast adventures.  I've heard there is some decent nightlife, great restaurants, and some cool stuff to see.  I know some people have absolutely loved their time living and working in "Brissy", but I've actually heard it can be quite dull.  I guess I'll have to go and see for myself.
---
Gold Coast / /December 14-16 ?
Many years ago when I was backpacking in Cambodia, I met two of the coolest and nicest Australians.  I've stayed in touch with them through the years, but unfortunately I never made it up to the Gold Coast to visit them when I was living in Sydney.
So I'm stoked to get to reconnect with them, and visit the famous Surfer's Paradise.  It'll be nice and warm, so it'll be prime time for some day explorations, surf sessions, and nightlife shenanigans.
---
Byron Bay // December 17-20 ?
Everyone loves Byron Bay!  Haven't you heard?  This popular backpacker hub is apparently amazing, and there's a few really cool music festivals here.  I know it's kind of a hippy destination as well, so I'm looking forward to chilling out a bit.
---
But where to next…?
The main issue is CHRISTMAS & New Years Eve
I'd actually kind of prefer to get back to Sydney, and spend the holidays with my squad.
I've also toyed with the idea of flying back to California for Christmas, but that would mean cutting this Australia trip pretty short…
So I could continue my travels further south and check out Coffs Harbour, Port Macquarie, Newcastle, etc…but that would mean spending Christmas alone, or with travel friends (I know I'll meet along the way, which would also be pretty cool)
I guess we'll just have to wait and see what happens…
---
If you have any Australian travel tips, specifically about these places…please let me know by shooting me an email or leaving a comment below!  All help is appreciated!
CHEERS MATES!
https://www.jonesaroundtheworld.com/wp-content/uploads/2016/05/DSC_0880.jpg
4000
6000
Dave
https://www.jonesaroundtheworld.com/wp-content/uploads/2017/03/logotry-1-1-300x106.png
Dave
2016-11-07 04:29:42
2017-04-08 05:20:25
My Australian Adventures Awaits: East Coast Explorations