Heading to the Balkans in search of the best music festivals in Romania in 2023? Between Romanian techno, EDM, Rock and other popular music from around the world, choosing your favorite festival in this incredible country can become quite daunting!
Romania is home to some of the best European music festivals, with the one of the largest electronic music festivals in the world happening in Cluj-Napoca! Revelers can find anything from Afrojack, Black Coffee, Marshmello, Dua Lipa, and even The Script during a festival in Romania. Through a mixture of art, culture, and music, the country is slowly making a name for itself in terms of quality festivals.
Keep reading to catch a quick list of the best music festivals in Romania for the year 2023. Also, be sure to read my guides on Music Festivals in Croatia, Budapest Music Festivals, and Techno Festivals in Europe for more epic parties happening this year!
---
1) Untold Festival 2023
When: August 3-6, 2023
Where: Cluj, Romania
https://www.facebook.com/UNTOLDFestival/
"Live your most magical summer ever in the World Capital of Night and Magic."
Romania's festivals would not be complete without this head-banging addition. With phase one tickets being sold out only a month after opening the portals, there's no doubt that this seventh chapter will be a crowd-pleaser.
The organizers have put together a taste of what you can find, follow along through the Untold Radio station found on their website. The Untold experience guarantees magic, mystery, and good fortune. It is considered the largest electronic music festival in all of Romania and they have amazing after movies to prove it.
Guests come from all over Europe to experience what has been called the Best Major Festival in the European Festival Awards in 2015, after their first hit. They've come back annually to repeat the success with past headliners like Hardwell, Martin Garrix, Avicii, Marshmello, Bastille, and so many more
UNTOLD Festival 2021 | Official Aftermovie (4K)
---
2) Electric Castle Festival 2023
When: July 19-23, 2023
Where: Banffy Castle, Transylvania, Romania
https://www.facebook.com/ElectricCastle
Electric Castle is a non-stop festival that runs over 5 days – so, don't expect much sleep. You can expect a range of artists and constant entertainment. Whether you're into music, fashion, art, or immersive installations, this festival legit has it all.
It happens at Banffy castle which provides revelers with stunning views and absolute bliss in a forgotten Romanian landmark.
"An eclectic line-up mixed with new media installations & performances, breathtaking scenery, and historical surroundings create an alternate world where you can lose yourself to find yourself. A 5-day event, the festival established itself as a reference model for high-quality production and impressive, internationally acclaimed festival architecture."
Keep track of Electric Castle events through their Facebook Page
---
3) Saga Festival 2023
When: June 23-25, 2023
Where: Bucharest, Romania
https://www.facebook.com/SAGAFestivalOfficial/
"SAGA is a movement. A movement for people who love electronic music. For people who cross borders. For people who are rebellious & open-minded. We are not individuals; we are one group and together. WE ARE SAGA."
Kicking off the summer right with the SAGA Festival, and a bunch of crazy. This festival prides itself on being out of the box and releasing a world of imagination, creativity, and fantasy. There are 6 visionary stages where your mind will be blown to the magical sounds of over 100 spectacular artists.
SAGA Festival prides itself on showcasing a broad range of musicians, covering as many genres, although maybe not Romanian country music. Past music includes deep house from Black Coffee, electro from Afrojack, and German Disco from Purple Disco Machine.
SAGA Festival 2021 Aftermovie (4K)
---
4) /Form Days Music and Art Festival 2023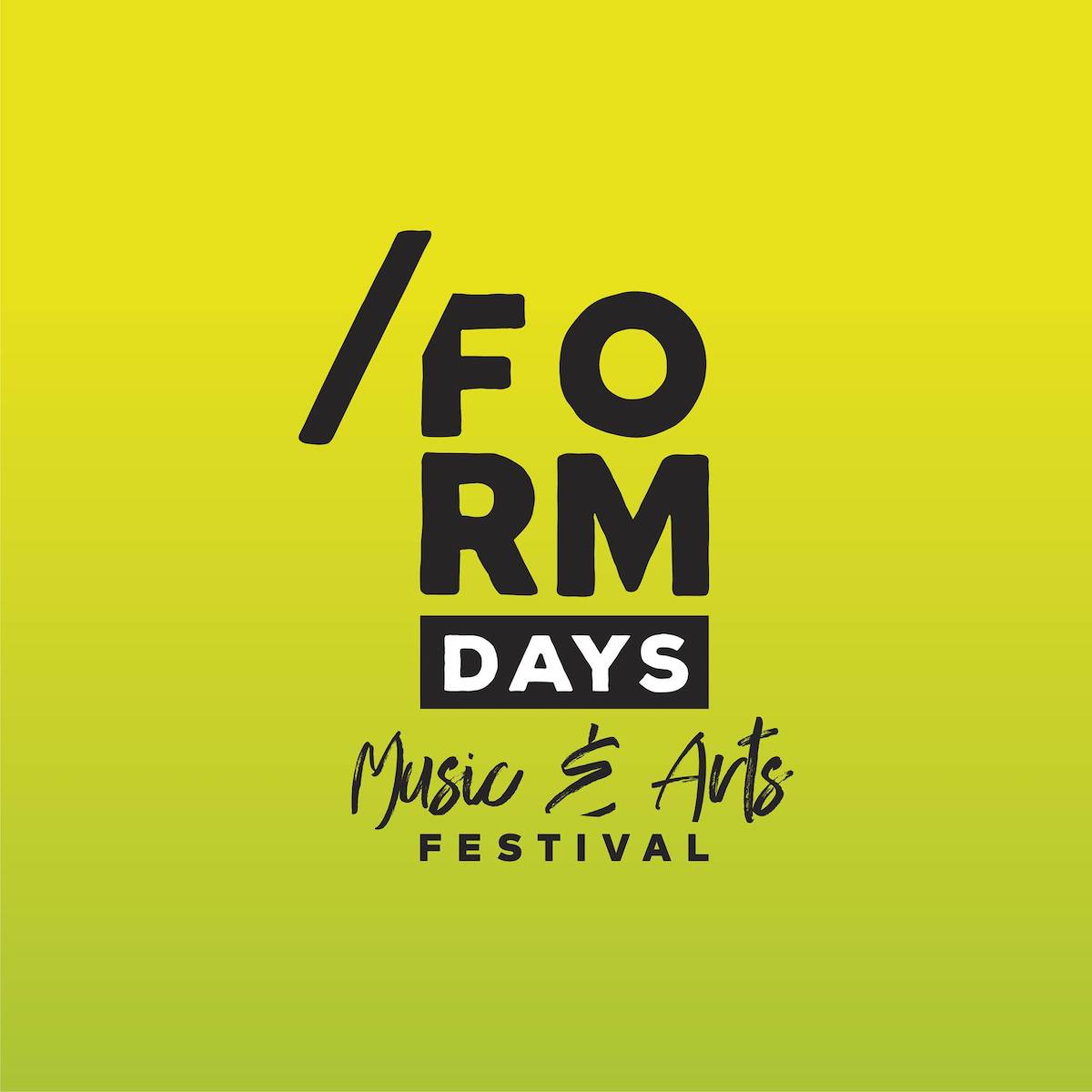 When: August 2023 (TBA)
Where: Cluj
https://www.facebook.com/perFORMDays/
"/FORM Days is about Music. And about Arts. Music + Arts = Love = /FORM Days. We are celebrating this everlasting love story in the middle of nature, on a green domain "
Form Days attempts to bring together art, music, and nature. Going onto their fourth year, this up-and-coming festival takes you through a musical journey through your feels with sounds from Passenger.
While they're still very much in the finalization stages of the event, there are exciting teasers on their Facebook page. So be sure to keep an eye out and learn all you can before the big day in July.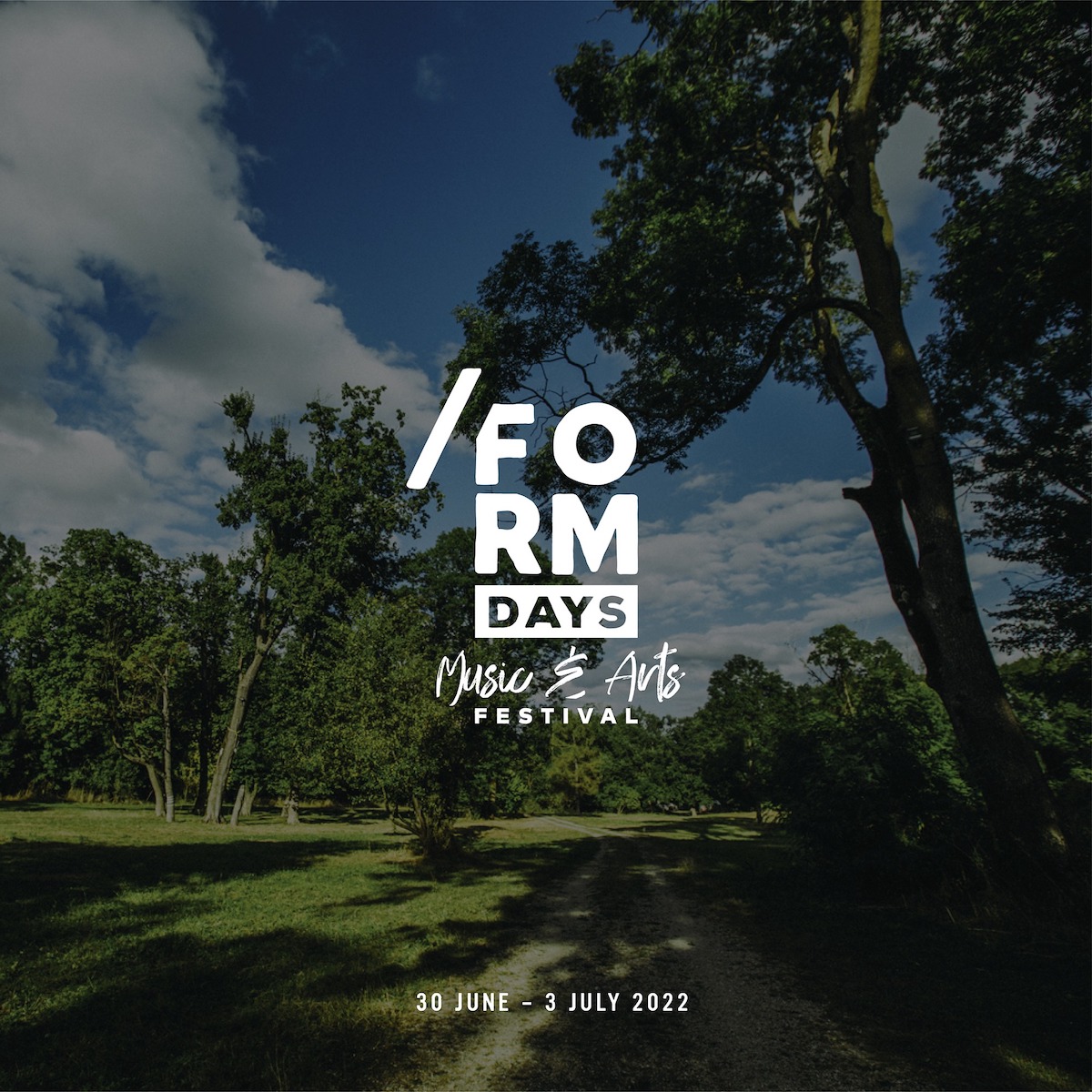 ---
5) Neversea Festival 2023
When: July 6-10, 2023
Where: Constanta, Romania
https://www.facebook.com/NeverseaFestival/
"Over the last 3 years, we lived together, every year, the most intensive experiences and we wrote, year after year, the most beautiful chapters and journeys of the NEVERSEA story. We thank each one of you!
Together we became a community of millions of friends, sharing the same values: the music that unites us, dancing until sunrise, being proud to promote and discover Romania, the good actions that we made together every year."
Dubbed the Summer of Love, 2023 brings revelers together in a sea of lights and pumped-up fists. The organizers have just recently released the dates for their next bash. Having previously brought headliners like Dua Lipa, The Script, and Steve Aoki.
From the Black Sea Coast, you can journey to the Island of Dreams with like-minded NEVERSEA festival-goers. For a full 4 days, you can enjoy acrobats, dancers, and revel in the glory of freedom.
JOin the Neversea Festival 2023 event for more details!
Neversea 2019 | Official Aftermovie [4k]
---
6) Open Air Blues Festival 2023
When: July 19 – 24, 2023
Where: Brezoi, Romania
https://www.facebook.com/pg/OpenAirBluesFestivalBrezoi/events
"In the natural frame Țurtudan foothills, some of the most interesting artists of blues, blues-rock, jazz, fusion, soul, gospel, and funk from all over the world get together. Throughout the 3 editions, we had the privilege of watching over 90 performances of great Romanian and international artists
At Open Air Blues Festival Brezoi, your well-being shall surround you with sounds. We invite you to enjoy every moment, every experience, to catch flowers in your hair, to laugh, to sing and dance barefoot in the grass while your feet hold you, with beautiful people like you."
Past artists include Elles Bailey, Beth Hart, King King, Joe Rusi, Blues Pills and so many more. Set up your camp and vibe to the soul of the blues in Brezoi, Valcea!
Join the Open Air Blues Festival Brezoi 2023 event information!
AFTERMOVIE - Open Air Blues Festival Brezoi 2019
---
7) ARTMania Festival 2023
When: July 28-30, 2023
Where: Transylvania, Romania
https://artmaniafestival.ro/en/
https://www.facebook.com/ARTmania.Festival
If you're looking for a place where art and entertainment can knock back a proverbial beer with each other, this one keeps 'em coming. ARTmania is all about self-expression and a touch of revelry.
It is the home to the self-proclaimed longest-lasting rock festival in Romania. You can expect names like Within Temptation, HIM, The Gathering, and Steven Wilson to make an appearance.
"Since the very beginning, it has been designed as a cultural platform meant to offer the public various events and ways to experience different forms of artistic expressions, such as concerts, exhibitions, book launches, or film screenings.
This common meeting place of artists with the public at the level of sound, colors, images, or letters, hosted by the Square and the medieval fortress, creates the space of fairy tale and magic which is essentially comprised in the spirit of the festival."
Vibes of Day 3 at ARTmania Festival 2022
---
8) Rockstadt Extreme Festival 2023
When: August 2-6, 2023
Where: Transylvania
https://www.rockstadtextremefest.com/
The Heaviest Festival in Romania!
"Just picture a natural landscape where all these happen and add 10,000 friendly people to make your acquaintance, to help you pitch your tent on the camping ground, or to party with until dawn. You get your favorite band's t-shirt from the merchandise booth and then you can see all 70 bands playing as the festival schedule makes that happen for you. Don't forget to make some time wandering around and visiting the Rasnov Fortress, Valea Cetatii Cave, Dino Park, or, nonetheless, Dracula's Bran Castle.
An annual assault on the senses, Rockstadt Extreme Fest invites an illustrious roster of international heavy metal icons to Rasnov, Transylvania, transforming the town into Romania's riff capital for an entire weekend."
Rockstadt Extreme Fest 2016 - OFFICIAL AFTERMOVIE
---
9) Summer Well Festival 2023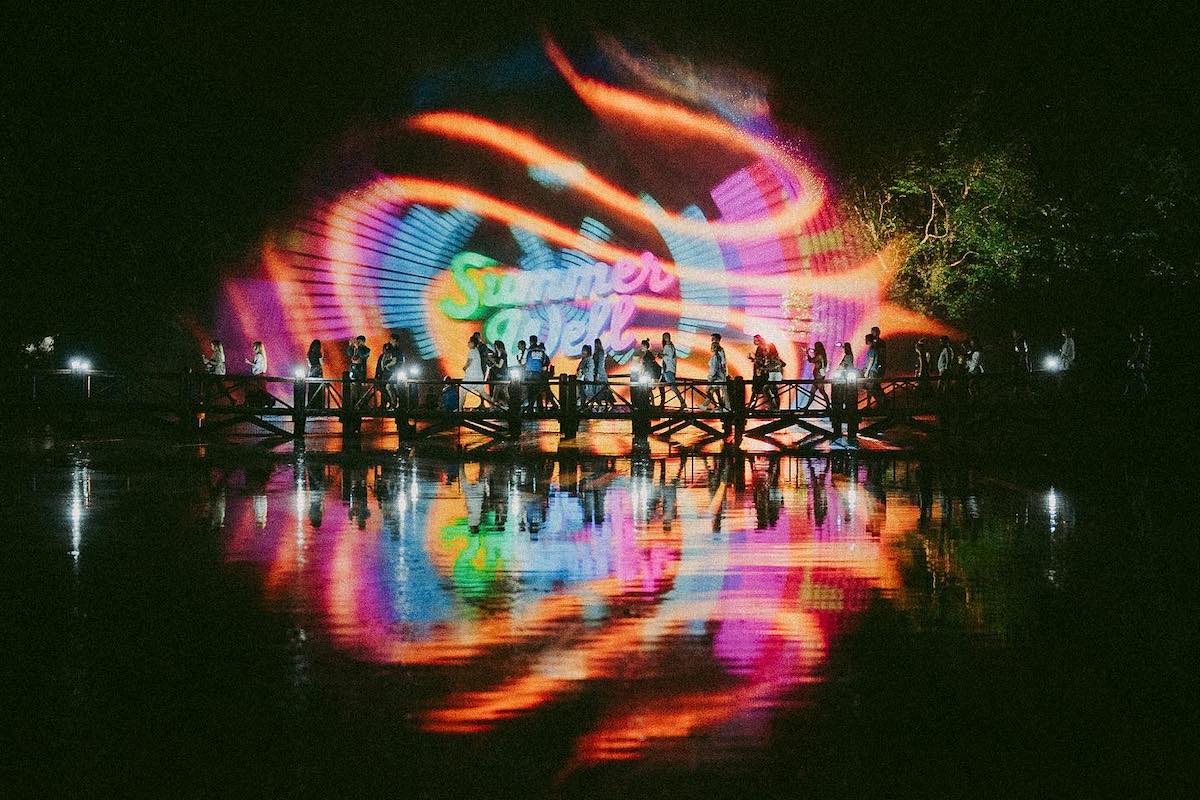 When: August 2023
Where: Buftea, Romania
https://www.facebook.com/SummerWellFestival
A Festival Like a Holiday
The festival creates a whole new world, once a year in the Stirbey Domain location. This time they're bringing technology, art, and music into your experience and uplifting you to a new dimension. This edition has some extra stages and after parties added to the agenda as well as a bigger hip-hop stage. So, if you're at a Romania music festival for a downright larger-than-life bash, this is where you should be!"
Summer Well 2021: The Limited Edition TVC
---
10) Banat Festival 2023
When: August
Where: Eibanthal
https://www.facebook.com/festivalbanat
"Already the 11th year of the Banat Festival will take place again in the expatriate village of Eibenthal in Romania, where one of the largest Czech communities in all of Romania is located."
This is a real special one. It is dedicated to the Czech ex-pats in Romania and designed to build a true sense of community. While it's built on the Czech culture, it's welcoming to anyone. This is a must-see cultural experience that has been running for 11 years.
You can expect tent camps, a festival square, and a positive experience for everyone in the small city of Eibenthal. New stages will be built and a multifunctional space will be added as well. There are tons of ways the guys at Banat will improve the next experience, so be sure to book your ticket and get ready!
Banat Summer Fest 2019 | Aftermovie | 2/2
---
11) Way Too Far Rock Festival 2023
When: August 25-27, 2023
Where: Dorolea (Livezile), Romania
"Way Too Far is a rock festival in Bistrita-Nasaud, promoting good music, wonderful people and great landmarks in The Gate on Transylvania."
"The town is located near a Roman camp, some monumental churches, and some valuable natural areas waiting for you to discover during the three days of the festival."
In a beautiful town with views of mountains and near a camp with spectacular churches and natural regions, you can let your hair down and bang your head to the sounds of Within Temptation, Gotthard, Evergrey, The Slot, Dash The Effort and Alternosfera, to name a few.
---
12) Posada Rock Festival 2023
When: September 2023
Where: Câmpulung, Romania
https://www.facebook.com/posadarock
If you're looking for a ton of rock, gothic metal and to see the legends of doom, book your way into the Posada Rock Festival in 2023. Since the festival is renowned for holding competitions in high esteem, the Posada organizers have let it slip that there will be a competition for 10 underground bands to battle it out for some excellent prizes.
"The festival takes place in Câmpulung Muscel, a city located in the homonymous depression, at an altitude of 580-600 m. The city has an area of 11.7 square km and a population of around 40,000 inhabitants. Known as the first royal residence of Romanian Country, here stems first known document in Romanian language, Letter of Neacsu.
In present, Posada Rock continues to be the leading rock contest festival for the romanian underground bands but also became an appreciated international rock festival with great names of the metal scene playing here."
Posada Rock 2021 - Official Aftermovie
---
Looking For More European Music Festivals?
While I'm always researching new and amazing music festivals, I do miss one or two sometimes. Let me know which ones I've left out and I'll add them to the collection.
If you're looking for music festivals in other countries, be sure to check out some of the posts below.
– The 20 Best Techno Festivals in Europe in 2023
– 15 Music Festivals in Croatia To Experience Before You Die (2023)
– The 15 Best Metal Music Festivals in the U.S.A
– TOP 19 Music Festivals in Germany | Rock, Techno & EDM
– TOP 20 EDM & Electronic Music Festivals in the USA [2023]
– TOP 20 BUDAPEST FESTIVALS: Music & Cultural Events, Hungary
---
Thanks for Reading About These Amazing Romanian Music Festivals!
Share Them With Your Squad for Romanian Festivals in 2023
https://www.jonesaroundtheworld.com/wp-content/uploads/2021/12/Electric-Castle-Festival-in-Romania.jpg
801
1200
TravelTractionsJATW
https://www.jonesaroundtheworld.com/wp-content/uploads/2017/03/logotry-1-1-300x106.png
TravelTractionsJATW
2023-01-07 09:37:48
2023-01-09 09:35:52
12 Music Festivals in Romania to Experience Before You Die