Looking for some of the best music festivals in Croatia in 2023 to keep you dancing until the early hours of the morning? Then look no further as I've put together this incredible guide to the biggest Croatian festivals you can't miss this summer!
Croatia has an abundance of diverse music festivals ranging from EDM, House, Rock, Indie, Techno, Drum & Bass, and even Hip Hop. It has quickly worked its way up to being one of the top festival destinations in Europe, with thousands of people flocking to the country every summer!
Croatian music festivals are spread throughout the country, but whether you choose to party in Zagreb or along the gorgeous Istrian Coast, you're guaranteed to be in for a good time. Let's take a look at some of the best upcoming summer music festivals Croatia has to offer!
---
1) Sonus Festival 2023
When: August 20-24, 2023
Where: Novalja, Croatia
https://www.sonus-festival.com
https://www.facebook.com/sonusfestival
CELEBRATING 10 YEARS OF SONUS FESTIVAL IN 2023!
5 DAYS & NIGHTS OF OPEN AIR PARTY AT THE CROATIAN SEA.
Held at the renowned Zrće Beach along the Dalmatian Coast, Sonus has quickly become one of the top festivals in Croatia. Sonus is one of the best Techno festivals and has celebrated techno trailblazers and underground artists for years.
Zrće is home to some of the most popular beach clubs in Croatia, such as Kalypso, Aquarius and Papaya, which provide the perfect stages for this jam-packed festival.
This five-day-long celebration boasts some of the best electronic music artists in the industry. The 2022 lineup includes Jamie Jones, Chris Liebing and Monika Kruse, and SO MANY MORE. I've personally attended Sonus Festival (although this was 8 years ago now), and it's still one of my favorite festivals I've ever attended!
Join the Sonus Festival 2023 event for more info!
Sonus Festival 2019 Official Aftermovie
---
2) Ultra Europe 2023
When: July 7-9, 2023
Where: Park Mladeži, Split, Croatia
Ultra is a festival that needs very little introduction. After a two-year absence, this major electronic festival held across Europe returns to the Croatian city of Split.
Ultra is one of the largest Split music festivals, held each year in the summer. The main festival takes place in the Mladeži Park and features impressive firework displays, smoke cannons and much more.
This exciting festival also hosts a number of smaller parties beyond the park known as Destination Ultra. This includes Ultra Beach on Hvar Island and a Regatta beach party on Brač island.
Some of the most recent lineups for Ultra Europe include Swedish House Mafia, DJ Snake, David Guetta and more.
ULTRA EUROPE 2019 - Official Aftermovie 4K
---
3) Outlook Festival 2023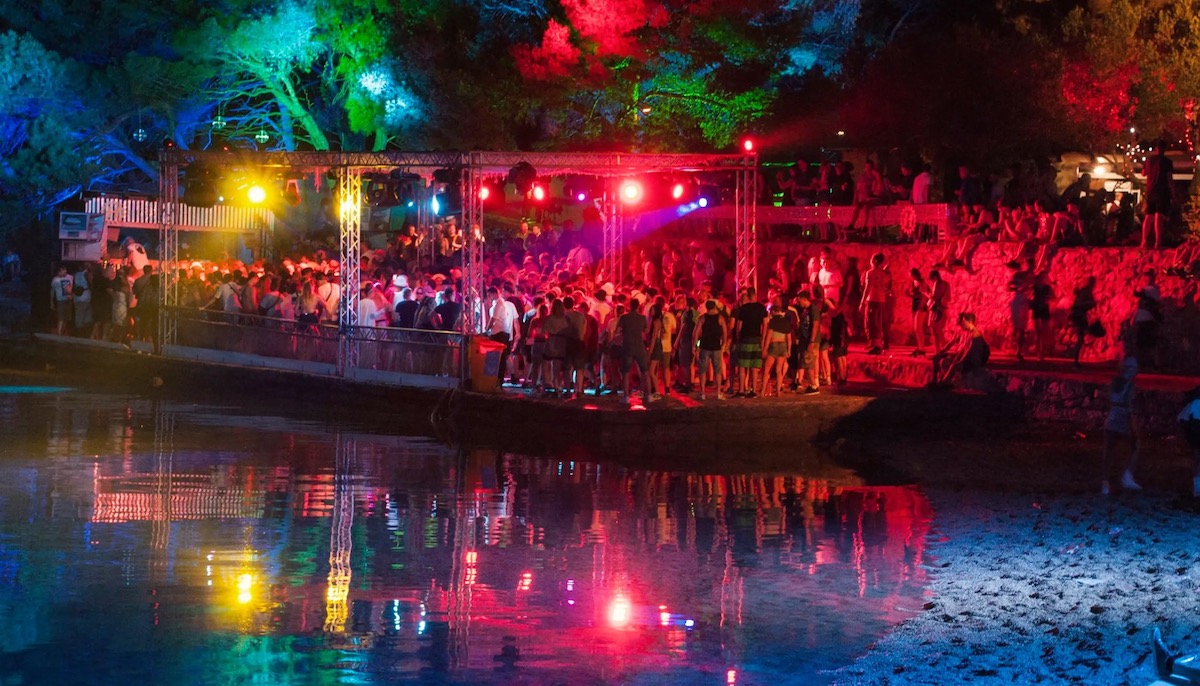 When: July 27 ‒ August 1, 2023
Where: The Garden Tisno, Tisno, Croatia
"OUTLOOK FESTIVAL PRESENTS 'ORIGINS'; AN INTIMATE RETURN TO OUR ROOTS SITUATED JUST DOWN THE COAST FROM OUR OLD HOME IN CROATIA; THE GARDEN RESORT IN TISNO.
SITTING IN ITS OWN PRIVATE BAY, THE GARDEN HOSTS AN AMAZING BEACHFRONT WITH DAYTIME SESSIONS, BOAT PARTIES AND THREE WICKED STAGES TAKING THE PARTY DEEP INTO THE NIGHT."
If you're looking for a festival that combines the best of Drum and Bass, Electronic and Grime Music, then be sure to check out the Outlook Origins Festival in Tisno.
This Croatian festival is truly one of a kind. It was initially held at the Pula's Fort Punta Christo, a 2000-year old Roman amphitheater until 2019. Its 2022 addition will be held in the intimate Garden Tisno Resort.
The festival will start off in an impressive cliffside fortress in the city of Sibenik before the main festival moves into The Garden Tisno Resort. After the main event, the after-party will be held at one of Croatia's best outdoor venues, the Barbarellas Discotheque.
Outlook Origins 2023 is definitely worth checking out for a week of fun-filled action.
Loading: Outlook Origins 2021
---
4) Defected Croatia Festival
When: August 3-8, 2023
Where: The Garden Tisno, Tisno, Croatia
https://www.facebook.com/defectedcroatia/
"For six days and seven nights in August a growing family of Defected fans, house heads of all generations and over 80 world-class DJs and musicians gather for Defected Croatia festival. Travelling from all corners of the globe to The Garden, Tisno on the shores of the Adriatic, the festival celebrates Defected's house music values – inclusivity, togetherness and escapism in the sunshine and under the stars."
Set along the coast of the beautiful Adriatic Sea, Defected Croatia brings together thousands of house, disco and electronic music fans from across the world each summer.
Situated in the Garden Tisno with rolling hills and lush woodland in the background, Defected is considered one of the best festivals in Croatia. For a week in August, you can enjoy a collaboration of over 80 of the best DJs from around the world.
Apart from the main event, there will also be boat parties held daily and after-parties held at the world-famous Barbarella nightclub.
Each day at the festival starts off with mindfulness sessions which include yoga and meditation, preparing you for a full day of partying. For an alternative Croatian retreat, be sure to take a look at this festival.
Defected Croatia 2019 | Aftermovie
---
5) Xistence Festival 2023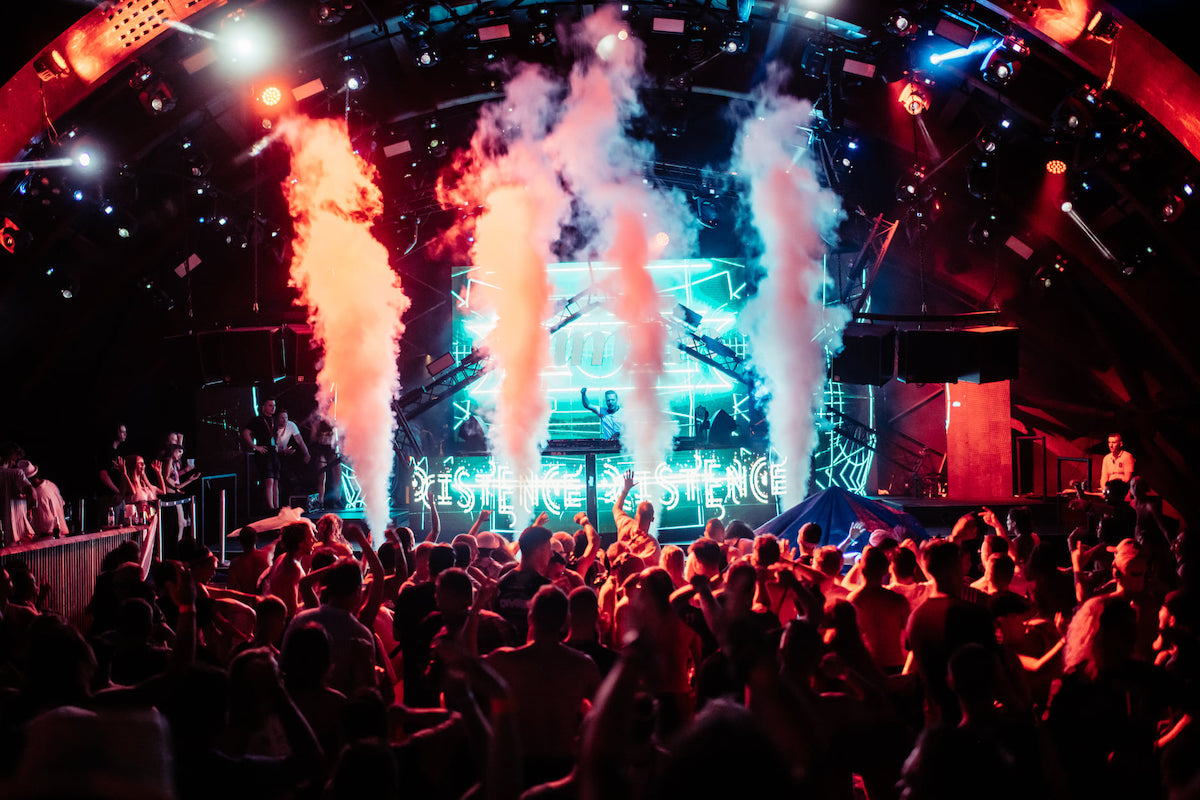 When: June 26-29, 2023
Where: Zrće Beach, Novalja Croatia
https://www.facebook.com/xistencefestival
"Enter a wild & luxurious world of tribal city vibes, enriched with the world's biggest Psytrance artists. A world we will create together, where inner peace & harmony seemingly blend in with the soundtrack of our Summer."
If you're looking for one of the biggest Psytrance festivals in one of the most idyllic locations in Europe, then look no further than Xistence. It has quickly established itself as one of the top Croatian electronic music festivals.
The festival is due to take place along the iconic Zćre Beach. If you're looking to let your hair down and enjoy life to the fullest, then don't miss out on the opportunity to check out the Xistence festival.
You can also experience Xistence in style and comfort with one of their luxury holiday packages and stay in a beach villa or premium apartment.
MR.BLACK - Xistence Festival 2021 Croatia (Recap)
---
6) SuncéBeat Festival Croatia 2023
When: July 20-27, 2023
Where: The Garden Tisno, Tisno, Croatia
https://www.facebook.com/SUNceBeat/
"The longest running Dance festival in The Garden, Tisno – now in its' 11th year, Suncebeat is a carnivalesque festival for those who love and appreciate good music and friendly people."
Looking to add one of the best Techno, Soul, R&B and Funk festivals to your bucket list? Then SuncéBeat comes highly recommended. In 2021 it crafted a very specific line-up featuring legendary DJs such as Black Coffee, Jazzy Jeff and DJ Harvey.
Suncėbeat was born in 2010 and this carnival-style festival has a unique family vibe that unites music lovers from across the globe. The festival also hosts a few boat parties, so for a whole week of fun and partying, don't miss out on the Suncėbeat Festival.
Suncebeat Festival 10 Croatia - Aftermovie
---
7) Dimensions Festival 2023
When: August 31 – September 4, 2023
Where: The Garden Tisno, Tisno, Croatia
https://www.dimensionsfestival.com/
https://www.facebook.com/DimensionsFestival
Underground electronic music in an enclave on the Adriatic.
"Heading down the Croatian coast, Dimensions Festival takes place across two stunning locations; the idyllic Garden Resort in Tisno and Barbarellas Discotheque.
A continuation of the festival's heritage, we'll bring with us the same commitment to programming, sound quality, spirit, and a continued nurturing of a close-knit community of labels and club partners – adding the signature Dimensions touch to the Garden Resort.
A slice of paradise nestled on the Dalmatian coastline, the Garden is blessed with crystal clear azure Adriatic waters, baking sunshine and star-lit night skies. It's an intimate setting that has become a sought-after destination for a global crowd of music lovers. By night, music-lovers will be dancing under star lit skies at the world famous Barbarellas Discotheque."
Dimensions Festival 2022 - Highlights
---
8) Fresh Island Festival
When: July 2023
Where: Zrće Beach, Novalja, Croatia
https://www.facebook.com/FreshIslandFestival/
The Fresh Island Festival has truly set itself apart and carved its own niche in Croatia's festival lineup. For a week of amazing music, beach and sun, head over to this fun-filled festival.
Fresh Island takes place on the renowned Zrće Beach and will take over some of the most esteemed beach clubs in the area, such as Aquarius and Papaya. Its lineup features the top artists in the Hip-Hop, R&B, Afrobeats, Grime, and Trap music industries. Its 2019 line-up included Stefflon Don, Gunna, Tyga, Not3s and Torey Lanez.
#FRESHISLAND2019 OFFICIAL AFTER MOVIE!
---
9) Hideout Festival
When: June 25-29, 2023
Where: Zrće Beach, Novalja, Croatia
"A 5 day festival bringing together beach vibes, boat parties, pool parties, exclusive headline shows in 5 open air venues, and the most respected electronic artists in the world."
Celebrating its 13th anniversary, Hideout returns as one of the top electronic music festivals in Europe. The festival takes place across five iconic venues in Zrće Beach.
Along with its club parties, the festival features a few boat parties along the Dalmatian Coast. Its featured genres include techno, house, garage, drum & bass and more. This edition of Hideout promises to be their best one yet.
#HIDEOUT2019 HIGHLIGHTS VIDEO
---
10) INmusic Festival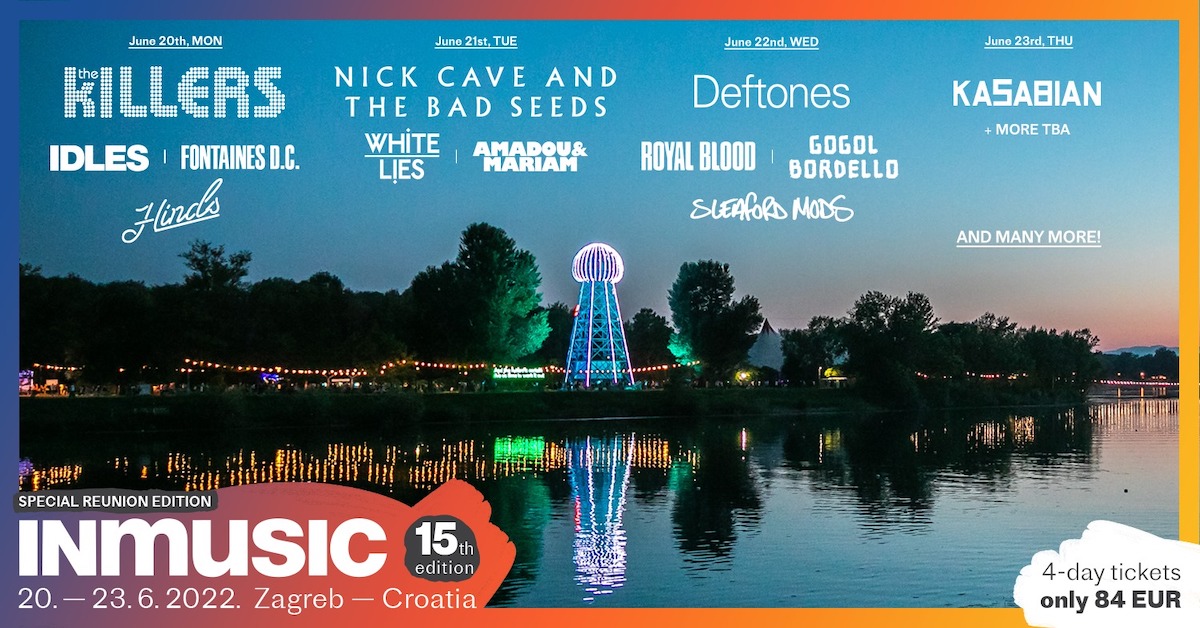 When: June 2023
Where: Lake Jarun, Zagreb, Croatia
https://www.inmusicfestival.com/en
3 Days of Festival. 7 Days of Camping!
One of the top rock and indie festivals returns to Croatia's capital, Zagreb for its 15th edition. Following two years of postponement, INmusic will once again take over the secluded woodlands of Lake Juran.
Along with the top English songs in the Rock, Alternative, and Indie Pop industries, INmusic will also feature some Croatian music. The line-up includes American rock band, The Killers, and the British band, Dry Cleaning.
---
11) Sea Star Festival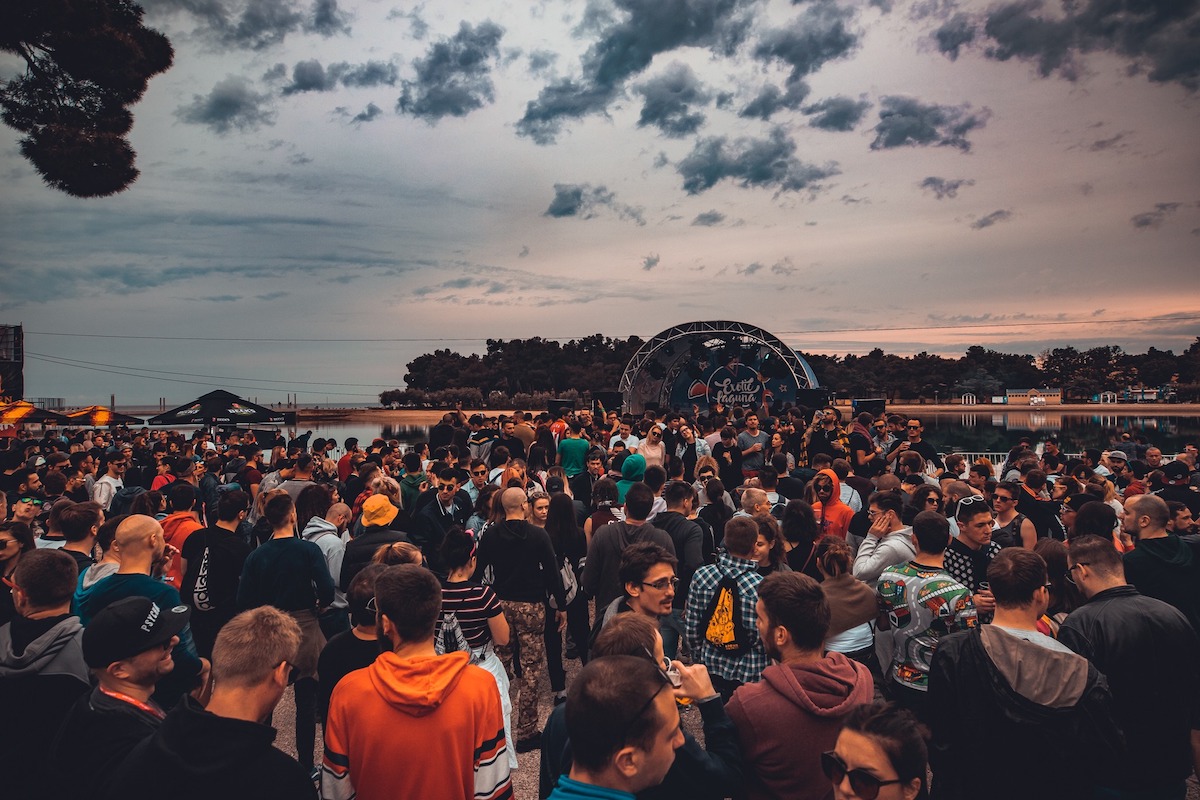 When: May 19-20, 2023
Where: Umag, Istria, Croatia
https://www.seastarfestival.com/en
https://www.facebook.com/seastarfestival
Kicking off the festival season in Croatia is the Sea Star Festival in the Stella Maris lagoon. The lagoon is located in the city of Umag along the breathtaking Istrian Peninsula, which attracts thousands of visitors each year during the summer.
In previous years Sea Star's lineup included big-name artists in the electronic music industry such as Robin Schultz, Dimitri Vegas & Like Mine and Paul van Dyk. Other genres included techno, reggae, rock and bass.
Sea Star has been nominated multiple times in the Best Medium-Sized Festival at the European Festival Awards. It has also been awarded the Capa D'Oro Award by the Istria Tourist Board for promoting the region of Istria.
Sea Star Festival 2022 | Summer Awakening
---
12) Zrce Spring Break Croatia
When: June 8-11, 2023
Where: Zrće Beach, Novalja, Croatia
https://www.zrcespringbreak.com/
https://www.facebook.com/ZrceSpringBreak
Returning for its 10th edition, Spring Break Island Festival will once again take over Zrće Beach on Pag Island. To celebrate the start of summer, Spring Break will kick off with a lineup of the best international DJs.
The party will kick off at the Noa Beach Club, one of the top open-air venues in Croatia. There will also be several boat parties along Zrće Beach, so if you'd like to continue partying late into the night, head over to one of them.
Spring Break Island Festival has been voted as one of the top festivals in Europe, attracting thousands of visitors each summer. To make memories that will last a lifetime, check out this fun-filled festival.
Zrce Spring Break Croatia 2022 Official Aftermovie
---
13) SeaSplash Festival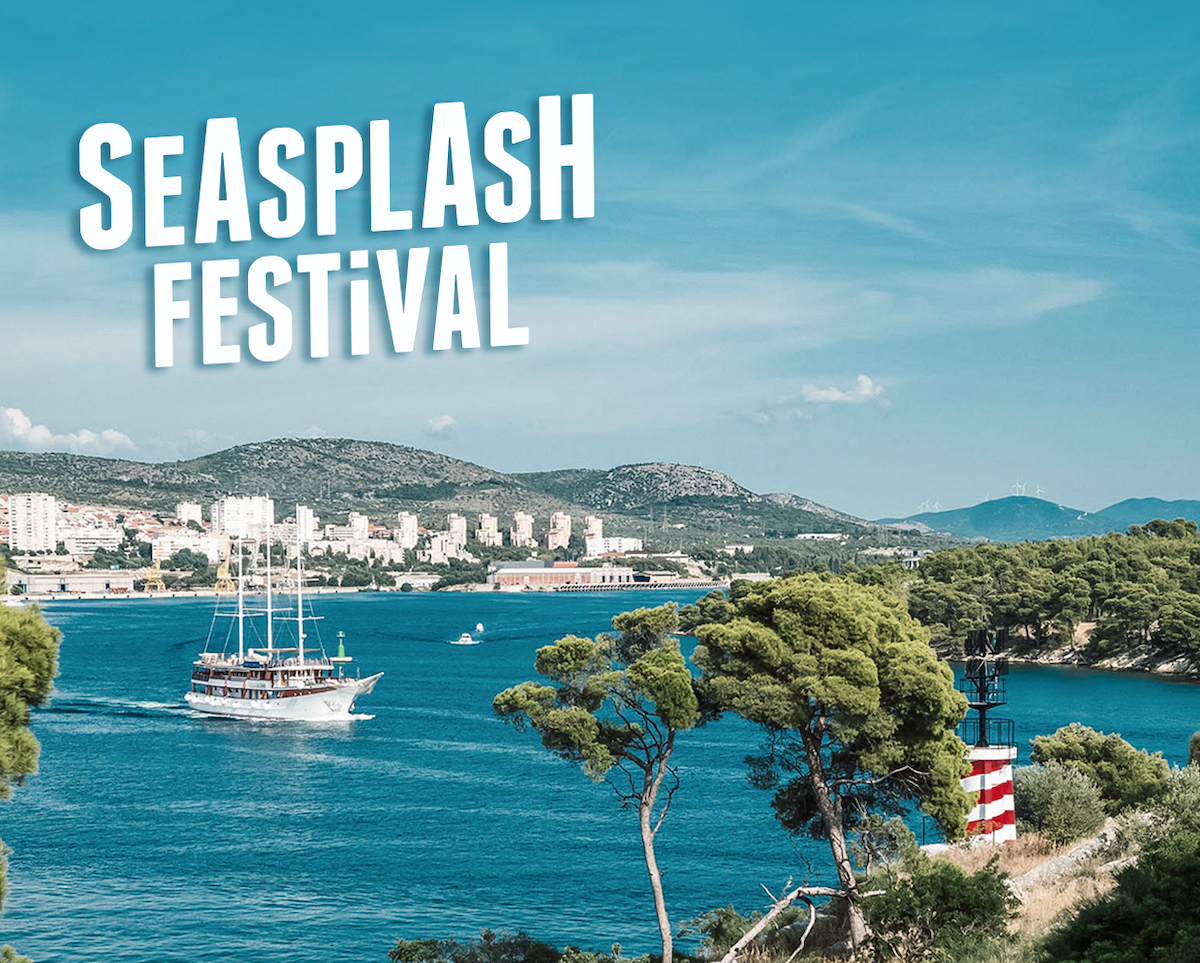 When: July 14-17, 2022
Where: Martinska, Sibenik, Croatia
https://seasplash-festival.com/en/
https://www.facebook.com/seasplash.festival
The final Seasplash festival, We've come to this. The circle is closed, and life goes on.
"We're happy and proud that we participated for more than two decades in starting, creating, nourishing, and promoting nowadays agile independent music scene, that previously didn't exist in these areas.
Seasplash festival has always delivered a unique vision of Caribbean musical heritage, in fusion with recent trends and Mediterranean surroundings. Through the years we managed to host numerous bands, live acts, DJ sets, sound systems, and their collectives,…, and the 21st festival edition will do the same when we'll try to celebrate and dance throughout the closing of such an important chapter in life.
As usual, the 21st Seasplash festival will deliver shows of different acts, for 4 days and on various stages, combined with other content, free of charge to the visitors. Life on site was always a special part of the festival, with camping in the shade of thick pine trees, just by the seaside.
As in the past years, the last Seasplash festival will happen from July the 20th to 23rd 2023, at Martinska site in Šibenik, Croatia, one of the rare, if not the only festival destination within the Unesco buffer zone, in the protected natural resort."
Join the 21st Seasplash Festival Croatia 2023 for more info!
19th Seasplash Festival Aftermovie Teaser
---
14) Drop Zone Fest 2023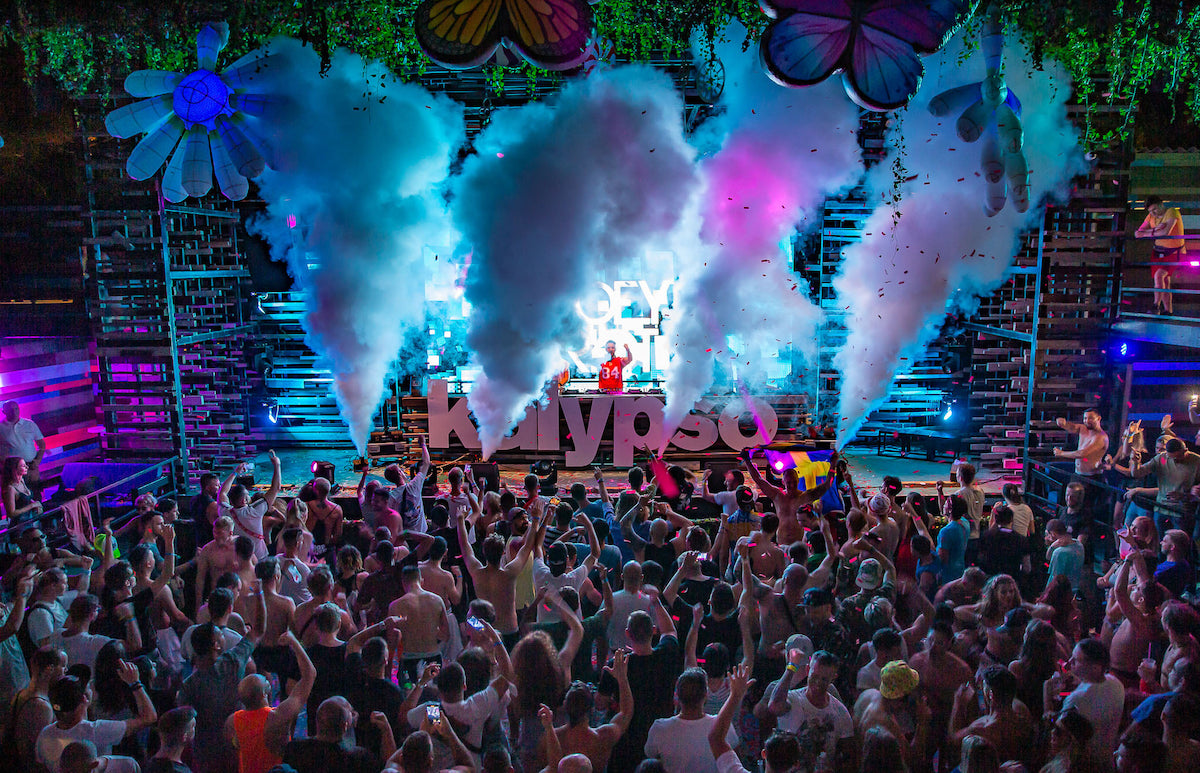 When: July 3-6, 2023
Where: Zrće Beach, Novalja, Croatia
https://www.facebook.com/dropzonefest
"Dropzone is a one of a kind gathering on Croatia's Pag Island for Harder Styles fans from all over the world. Get into your zone next summer and experience the ultimate party holiday!"
If you're looking for a hard dance and electronic music paradise, then the Drop Zone Fest is this place to be in 2022. The second edition of Drop Zone will be held at the Kalypso and Noa Beach Clubs in Zrće Beach,
Experience the best four days of pool parties, boat parties and main stage performances with thousands of party-goers at one of the top Hard Music festivals in the world.
Plus it will be held at one of the most picturesque locations in Croatia, so even more reason to start planning your trip to the Drop Zone Fest this upcoming summer.
Dropzone 2021 - Official aftermovie
---
15) Senses Festival 2023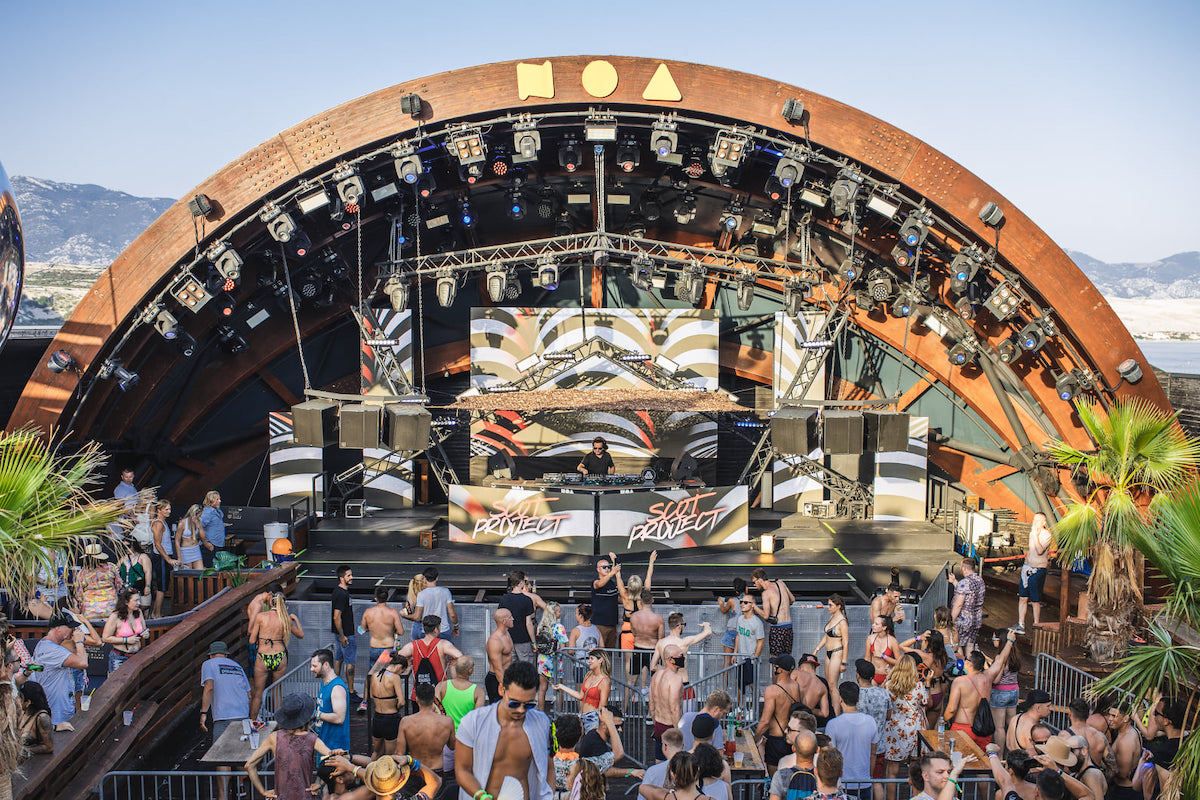 When: Summer 2023
Where: Zrće Beach, Novalja, Croatia
"Close your eyes. Imagine a light summer breeze on the back of your neck. The taste of salty air. The sound of the sea crashing against the pebbled beach. The vibe thumbing under your feet. It's getting stronger. You move to the rhythm. You move to feel you are alive. You move to awaken all your SENSES."
Formerly known as the AWAKE Festival, Senses is a new event held across two of Zrće Beach's best beach clubs.
Senses is a trance music haven, with the backdrop of the beautiful blue Adriatic Sea behind the two venues. The lineup for 2021 included 20 DJs, such as Sander Van Doorn and Paul Van Dyk. If you're looking for the ultimate vacation alongside fellow trance lovers, then don't miss this Croatian summer festival.
AWAKE Croatia Official Aftermovie
---
16) Solardo Presents Higher Dubrovnik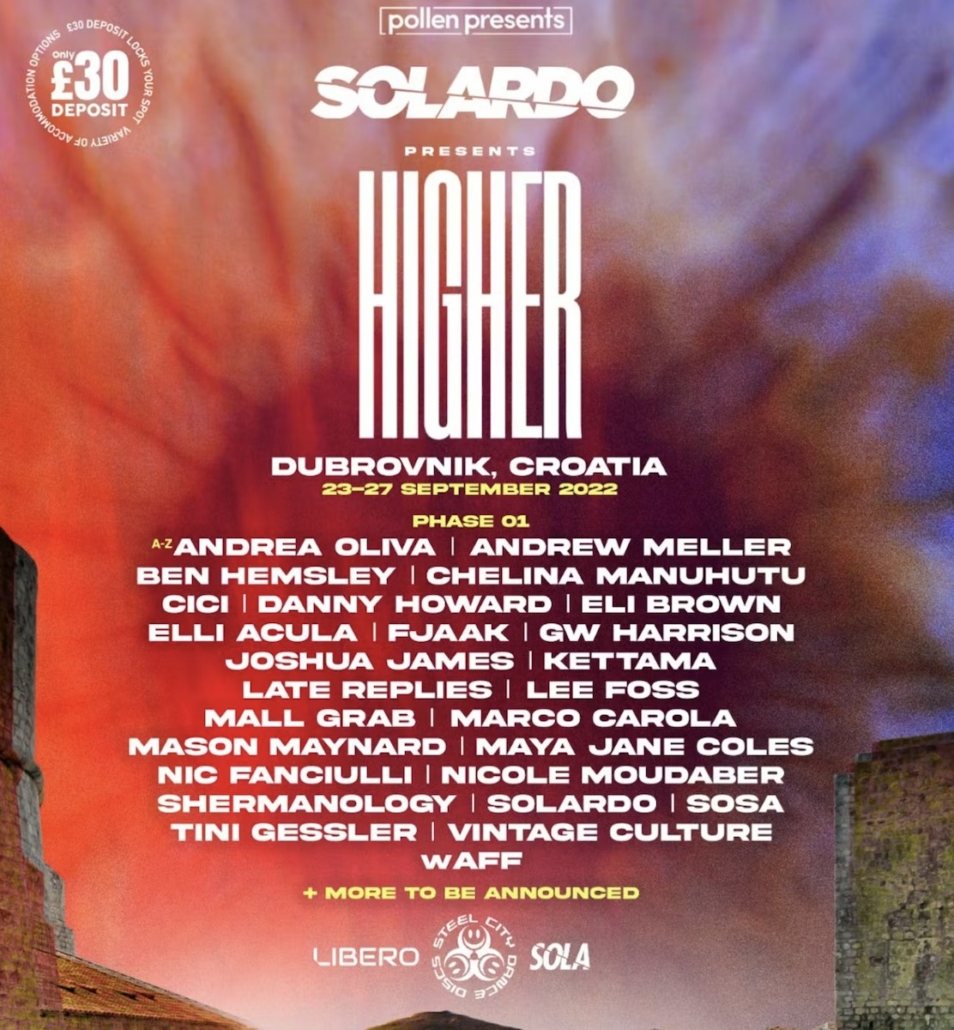 When: Future Dates Unknown
Where: Dubrovnik, Croatia
"After two years of unforgettable sell out shows in Dubrovnik, mighty Manchester duo Solardo aim for a hat trick in 2022. In conjunction with Pollen Presents, Solardo announce their largest festival to date from September 23-27th: The pair curate their biggest ever line up with international tastemakers, showcasing some of the world's top house and techno talent, a testament to the Manchester duo's musical depth.
The first wave of names include Marco Carola, FJAAK, Nicole Moudaber, Mall Grab, Maya Jane Coles, Vintage Culture, Nic Fanciulli, Lee Foss and many more. After multiple sell out shows at WHP, Circus Liverpool & London, Higher is now set to grow into a multi venue event across this historic city."
2022 Lineup: Solardo, Marco Carola, Mall Grab, FJAAK, Nicole Moudaber, Maya Jane Coles, Vintage Culture, Nic Fanciulli, Lee Foss + more

---
17) BSH Island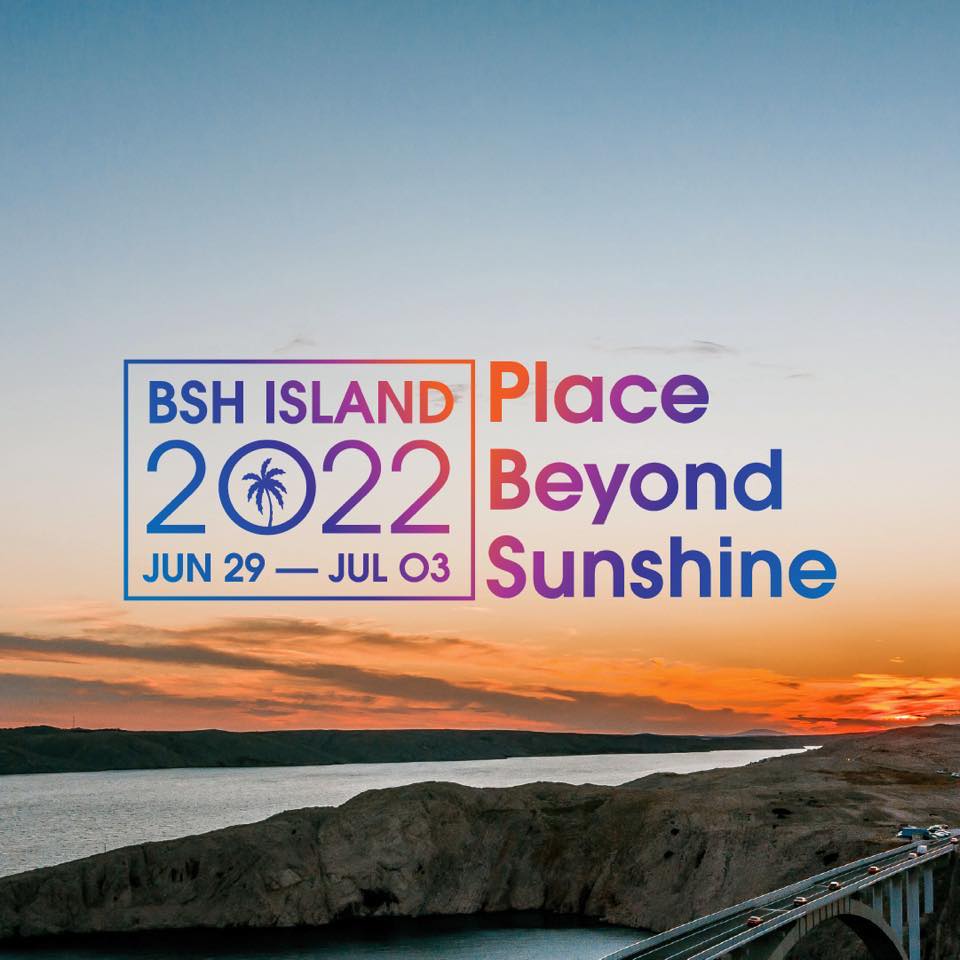 When: TBC
Where: Noa Beach Club, Zrce Beach, Croatia
"BSH Island is one of the jewels in the Croatian festival crown and has been leading the way in the local scene in recent years. Its first edition in 2020 brought something new to the region, and the follow up in 2021 made a mark on the international stage and now it returns to Island of Pag for the bigger than ever third edition.
This follows two much talked about festivals on Zrce Beach – BSH Island, which included a legendary party in the breathtaking 17th century Fortress overlooking the sea hosted by Amnesia Ibiza, and the epic Amnesia takeover Croatia festival. It was a truly unique experience that offered something completely fresh away from the clubs on Zrce beach, and when you add in the fact that accommodation came in the form of a beautiful yacht docked at Noa Beach Club, it's no wonder BSH Island has made such a special impact."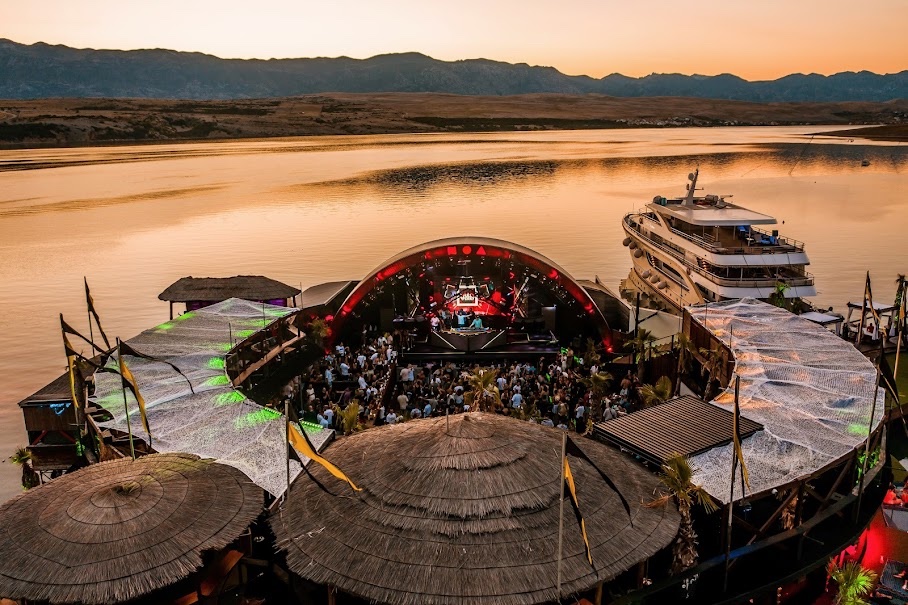 ---
LOOKING FOR MORE MUSIC FESTIVALS IN EUROPE?
Croatia's music festival scene is booming, attracting thousands of party lovers each year. There's a festival for everyone ranging from Electronic music, Indie and Rock to Hip Hop and Techno, and everything in between.
If you're looking for more festival action around Europe, be sure to check out these articles.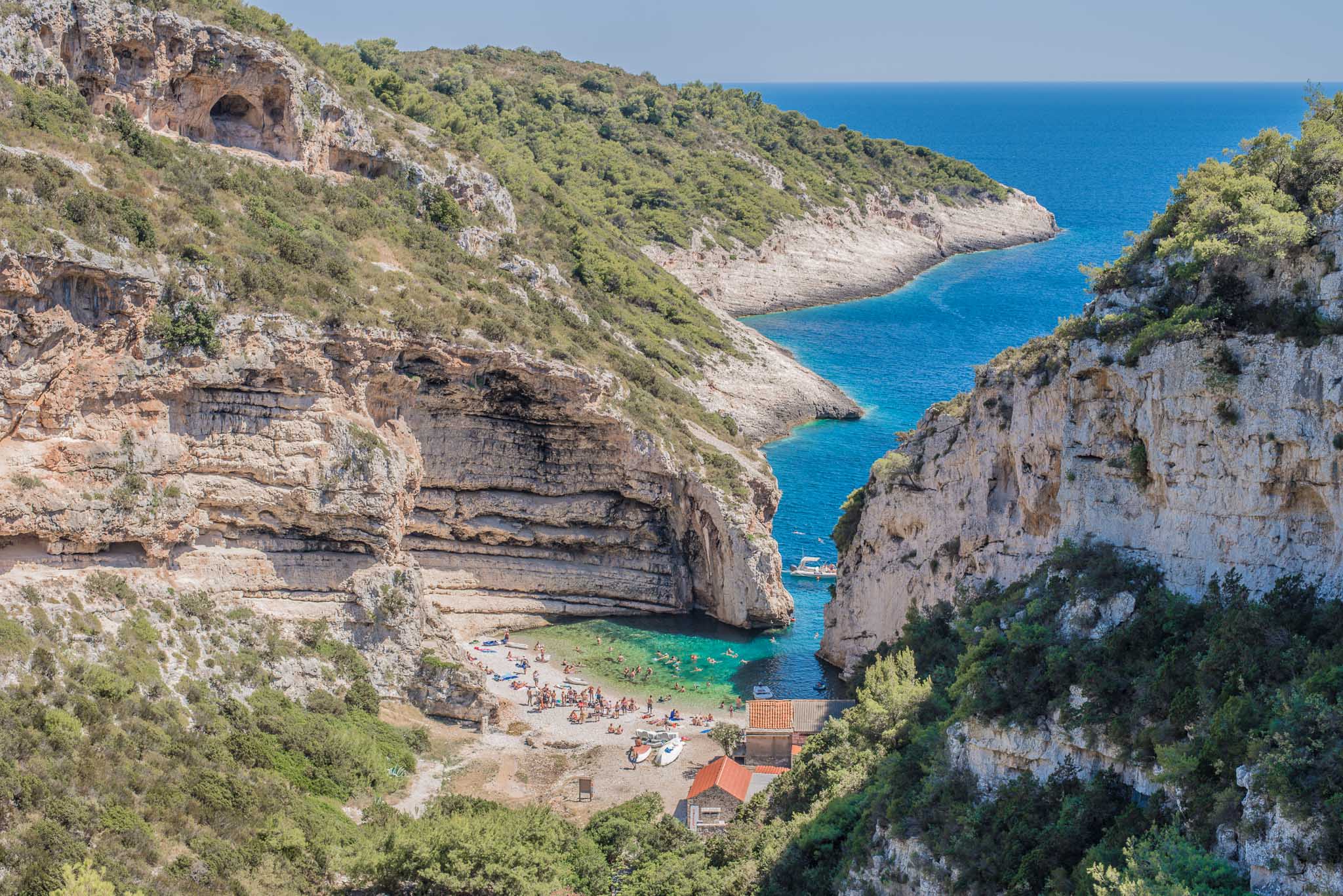 ---
THANKS FOR READING ABOUT THE BEST CROATIAN MUSIC FESTIVALS.
SHARE THESE 2023 CROATIA MUSIC FESTIVALS LIST WITH YOUR EUROPEAN FESTIVAL CREW!
https://www.jonesaroundtheworld.com/wp-content/uploads/2021/12/Sonus-Festival-Croatia-2022-2.jpeg
1001
1500
TravelTractionsJATW
https://www.jonesaroundtheworld.com/wp-content/uploads/2017/03/logotry-1-1-300x106.png
TravelTractionsJATW
2023-01-07 11:54:51
2023-02-03 02:04:51
15 Music Festivals in Croatia To Experience Before You Die