Looking for the best upcoming music festivals in Switzerland in 2022? Well, look no further, as I've compiled 15 incredible Swiss Festivals that'll keep you dancing and partying all summer long!
Switzerland is actually quite famous for its music festivals! Although the music in this mesmerizing country is diverse today, Switzerland was known for its folk and religious music in the past. Now, the country hosts massive festivals atop mountains and in open-air arenas covering Rock, Techno, Hip Hop, Jazz, and so much more!
Keep reading to discover what I think are the best 15 Switzerland Music Festivals you've got to add to your bucket list! Also, be sure to read my guides on European Music Festivals, UK Music Festivals, and France Music Festivals for more epic parties to keep you busy this year!
---
1) Shapes Festival Leysin
When: March 28-April 3, 2022
Where: Leysin, Switzerland
Join us for a week of ski, music and alpine vibes!
"Leysin is the closest ski resort from Geneva, with spectacular ski runs, views of Mont-blanc and Lake Geneva, nearby thermal baths and glacier. The festival's location is unique, serving as the perfect home for a massive dose of sun, ski and parties!
Sound Systems on the slopes, après-ski parties, clubbing & live performances at night. Without forgetting our unique high-altitude sunset party at the 2100m high kuklos, where you will be able to party and enjoy the best panoramic views in the Alps, making it one of the highest clubbing experiences in Europe. Don't miss this"
Join the Shapes Festival Leysin 28 Mar-03 Apr 2022 Event for more info
Shapes Festival Leysin 28 Feb-03 March 2019
---
2) Zermatt Unplugged


When: April 5-9, 2022
Where: Zermatt, Switzerland
"Surrounded by 38 four-thousand-meter peaks and at the foot of the world-famous, pyramid-shaped Matterhorn, lies the small, idyllic community of Zermatt. The car-free mountain resort is located in the canton of Valais in Switzerland at about 1,600 meters above sea level.
The Matterhorn village gives insight into the traditional life of the mountain people and at the same time shows the modernity of the resort town. The imposing mountain scenery bestows something magical to the village and is a popular holiday destination for both winter sports and summer hiking."
Join ZERMATT UNPLUGGED 2022 for more info
ZERMATT UNPLUGGED 2022 | Trailer
---
3) Caprices Festival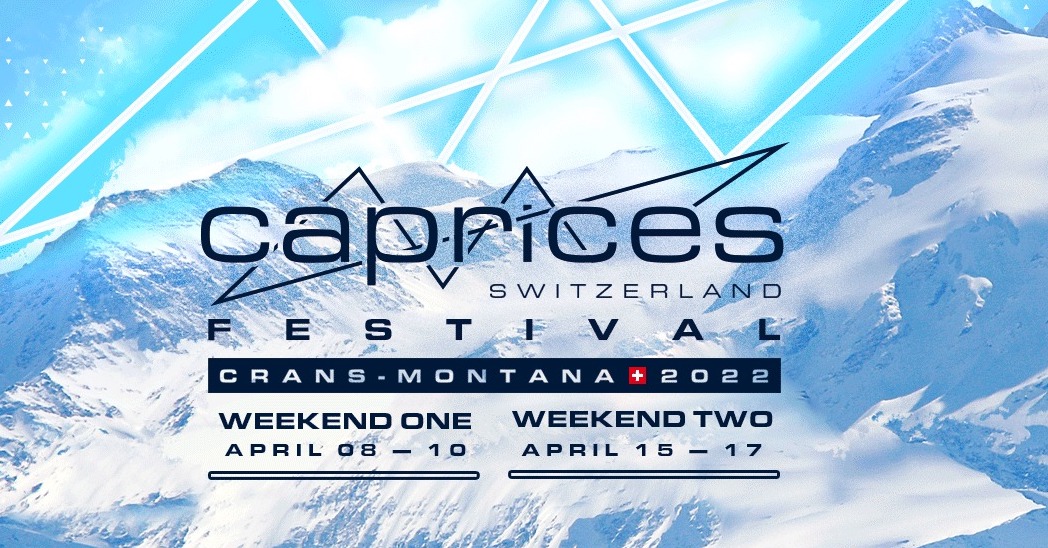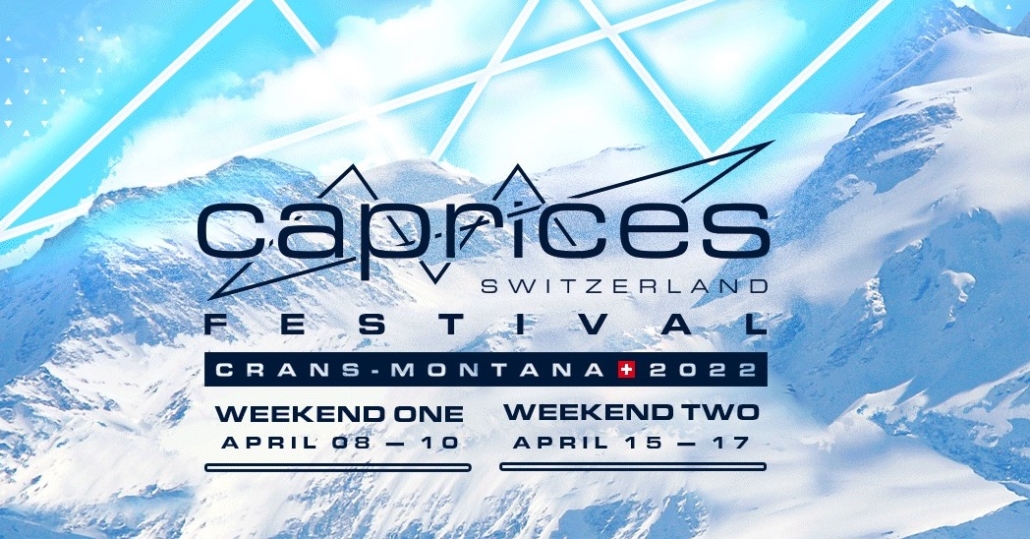 When: April 8-17, 2022
Where: Crans-Montana, Switzerland
"The Caprices Festival is an annual music festival that takes place in Crans-Montana, Switzerland. Electronic Dance Music festival taking place across two weekends in a glasshouse 2,200m up the Swiss Alps in Crans-Montana, Switzerland. Unique experience in unique location."
It's one of the biggest techno festivals in Europe, and deserves a place on every festival addict's bucket list!
Caprices Festival 2020 - Aftermovie
---
4) Greenfield Festival
When: June 9-11, 2022
Where: Interlaken, Switzerland
https://www.greenfieldfestival.ch
"The Greenfield Festival will be the first major open-air festival in Switzerland since the beginning of the pandemic and is thus representative of the revival of the festival landscape – a proverbial resuscitation of open-air culture and open-air fans.
Gone are the days of geneflixing at home in the best weather. From June 9th to 11th, the Red Dragon in Interlaken will make the mountains glow with his rock fire and inspire national and international fans to get moving and finally get going again at Switzerland's largest rock festival."
Greenfield Festival 2022 – The Reanimation | Interlaken
Greenfield Festival 2018 | AFTERMOVIE
---
5) Open Air Switzerland Festival
When: June 30-July 3, 2022
Where: St. Gallen, Switzerland
"Welcome to the OpenAir St.Gallen 2022 in the legendary Sittertobel! 4 days of music, celebrations, freedom!
Experience around 70 acts and 40 DJs on six stages, discover the various festival quarters, such as the Sternenbühne with various street food stands and bars, the new INTRO Stage for newcomers, the freshly conceived DayDance on the banks of the Sitter, the Designvillage Plaza with a stage for international street artists or the Campfire Stage to chill out by the huge campfire!
INTRO is a new tent stage in a prime location directly on the Sitter, which combines the promotional idea of ​​the OpenAir St. Gallen, new musical formats and an attractive range of restaurants. A stage for 800 to 1,000 spectators who like to be carried away by new music. A stage on which local music should flow in the form of "Musig uf de Gass" slots, but which also offers space for exciting and demanding Swiss artists or Europe-wide hopes of young talent from the ETEP stable. In terms of content, current trends and progressive sounds from the fields of indie/rock/pop/urban/electronica should be offered a platform."
Join the OpenAir St.Gallen 2022 for more info!
OpenAir St.Gallen 2019 Official Aftermovie by Filmacherei
---
6) Festival Al Au Bord L'eau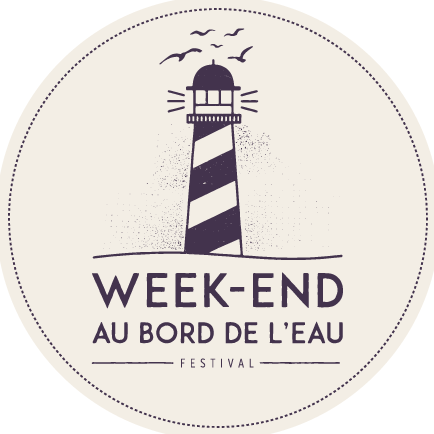 When: July 1-3, 2022
Where: Lac De Geronde-Sierre, Switzerland
"A small festival established in Sierre, Switzerland, since 2006 it has charmed an audience of enthusiasts from all over Europe. Facing the pride of the Valais mountains and the beauty of the emerald waters of Lake Geronde, the Weekend by the Water has managed to remain intimate and authentic. Well-kept secret by its visitors, it has become the unmissable meeting place for young and old who appreciate the art of living.
Small established festival in Sierre in Switzerland, it has charmed since 2006 a passionate audience from all over Europe. Facing the pride of the mountains of Valais and the beauty of the emerald waters of Geronde Lake, the Weekend at the edge of the water has known how to remain intimate and authentic. Well-kept secret by its visitors, it became a major rendezvous for the small and big with a sensitivity to the art of life with style."
MEUTE - Think Twice & Rej - Festival Week-end au bord de l'eau - 1 July 2018 - Sierre (Switzerland)
---
7) Montreux Jazz Festival
When: July 1-16, 2022
Where: Montreux, Switzerland
https://www.montreuxjazzfestival.com/en/festival/about-montreux-jazz-festival/
Montreux Jazz Festival, Where Legends Are Born
"The Montreux Jazz Festival takes place for two weeks every summer in Switzerland, on the shores of Lake Geneva. Created in 1967 by Claude Nobs, the Montreux Jazz Festival has become over the years an essential event, generating fantastic stories and legendary performances.
Nearly 250,000 spectators come to the Festival every year, enjoying a breathtaking setting, concerts with renowned acoustics and many free stages.
With its ambitious programming choices, musical diversity and warm welcome, the Montreux Jazz Festival offers a privileged experience to musicians and the public."
Montreux Jazz Festival 2021 – Official Aftermovie
---
8) Open Air Frauenfeld Festival
When: July 6-9, 2022
Where: Frauenfeld, Switzerland
https://www.openair-frauenfeld.ch/
"Openair Frauenfeld Festival, Europe's biggest hip-hop festival is back! The comfort zone during 4 days of festival madness. By far the most chilled way to treat yourself to Europe's largest hip hop festival – with an exclusive premium feeling."
2022 has a completely stacked line-up with Hip Hop's biggest names like ASAP Rocky, Migos, Tyler the Creator, J Cole and so many more!
Join the Openair Frauenfeld 2022 event fore more info!
Aftermovie - People's Edition - OAF 2019
---
9) Shankra Festival
When: July 13-17, 2022
Where: Lostallo, Switzerland
https://shankrafestival.org/switzerland
"Surrounded by the magnificent Swiss Alps, immersed in the natural landscape, let yourself move to the rhythm of music in the fascinating experience of Shankra Festival in Switzerland. Be part of our global community and celebrate life through music, arts, and culture, diving into this five-day adventure.
Music is the ultimate and fundamental core of our Festival. Get an insight of the musical journey you will experience on the three dance floors, covering the wide spectrum of Psychedelic Trance Music.
Expressing what we have inside is the engine that makes us create. At Shankra Festival we want to showcase diverse performances, from dance shows to theatre acts, fire performances and juggling exhibitions."
SHANKRA FESTIVAL 2019 - AFTER MOVIE - By Ofelia Shoot
---
10) Gurtenfestival
When: July 13-16, 2022
Where: Bern, Switzerland
"We're back: Together with over 40 confirmed acts for Festival 22!
For the last two years it has been relatively quiet on Bern's local mountain in mid-July. The reasons are obvious, or rather, unfortunately, mostly at the top of your lungs. And now we'll make it short: We're ready and start the pre-sale for the Gurtenfestival 2022 on 02.02.22 at 10.00 a.m. with confidence and joy in the numbers of schnapps; at the same time the programme will be published.
Those who still have the programme from 2020, which never took place, somewhere in the back of their minds will encounter one or two familiar names. Headliners include crowd favourites Seeed, show giants The Chemical Brothers, neo-soul queen Erykah Badu, chart-toppers Black Eyed Peas and one of the brightest stars in American rap and pop business today, Megan Thee Stallion."
Join the Gurtenfestival 2022 Festival for more details!
Gorillaz - Gurtenfestival 2018, Switzerland [Full Show]
---
11) PALÉO Festival
When: July 19-24, 2022
Where: Nyon, Switzerland
"6 days, 6 nights 230,000 festival-goers 300+ concerts and shows 7 stages and 220 stalls Paléo Festival Nyon is the biggest open air festival in Switzerland. The full line-up of the Paléo Festival 2022 is revealed! Right here, right now, nooooow!"
Paléo Festival Nyon - The official aftermovie | mix with the Red Hot Chili Peppers and many more.
---
12) Open Air Gampel
When: August 18-21, 2022
Where: Gampel, Switzerland
https://www.openairgampel.ch/2022/
Openair Gampel 2022 – According to the motto "less is more", we are building on the very positive experiences from the Openair Gampel 2021 and reducing the visitor capacity to 25,000 per day. Of course, the lineup and party will remain big. Long story short: more air and more space to dance for everyone!
"The Openair Gampel is an integral part of cultural life in Valais and Switzerland. This sustainability charter concerns in particular the environment of the beautiful Valais nature, which we want to take care of.
At the same time, we promote the social cohesion of our exuberant and peaceful party guests, but also the social cohesion with all partners who make Gampel possible. Furthermore, we want to operate sustainably and fairly in order to be an important partner to society."
Join the Openair Gampel 2022 for more info!
Open Air Gampel 2021 Aftermovie
---
13) Zurich Open Air Festival
When: August 23-27, 2022
Where: Zurich, Switzerland
During the five days of ZURICH OPENAIR on the outskirts of the city, one thing counts above all: rousing guitar riffs, pulsating electro beats and lots of synthesizers. International greats meet hot newcomers and guarantee extravagant music enjoyment that breaks down the boundaries between loud and quiet, mainstream and subculture.
The festival convinces with its flair for hip music and new trends and is now an integral part of the Swiss festival summer.
Join the ZÜRICH OPENAIR 2022 ‣ 10th Edition (official) Event for more info!
ZÜRICH OPEN AIR 2022 LINE UP Hymne "POWER" OFFICIAL to AFTERMOVIE 2022 ZÜRICH OPEN AIR FESTIVAL 2022
---
14) Heitere Open Air Festival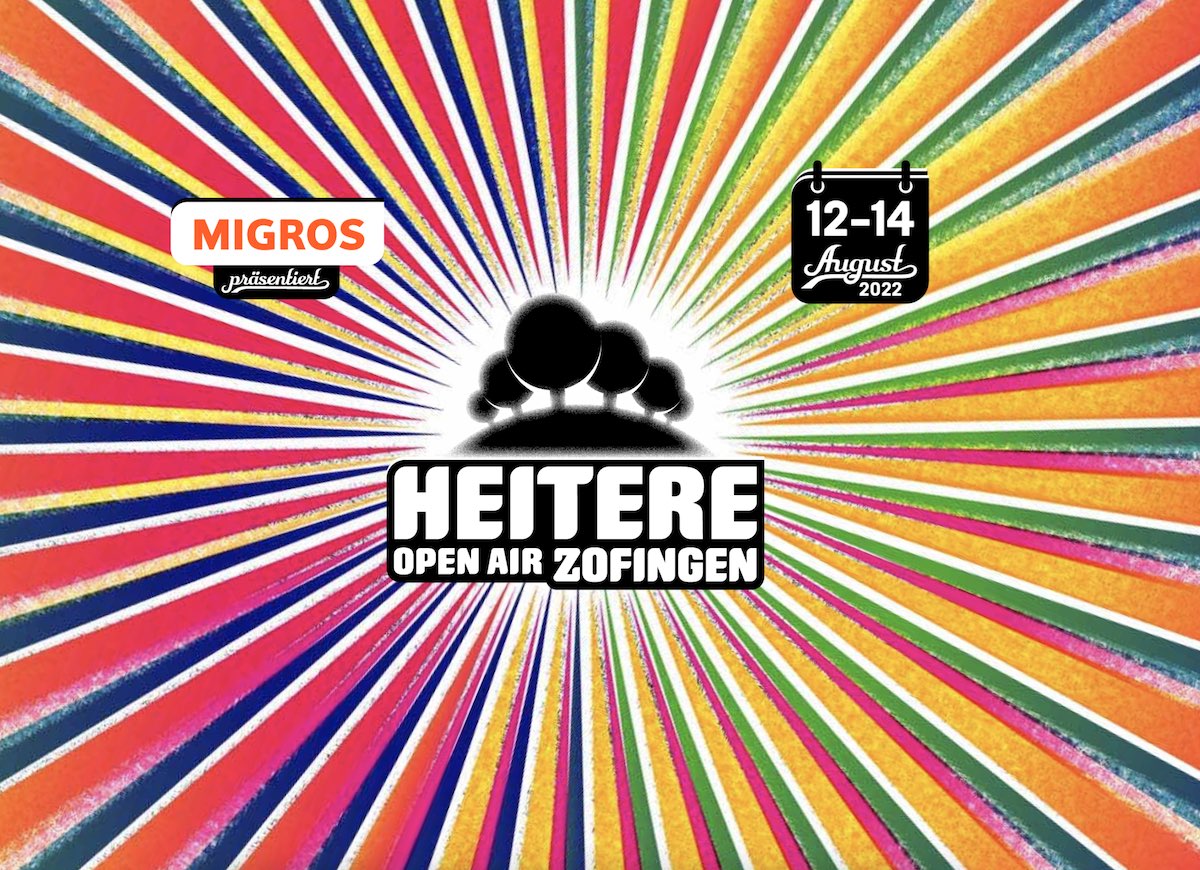 When: August 12-14, 2022
Where: Zofingen, Switzerland
"The 12th Heitere Open Air Program. until 14 August 2022 is now really «büshelet» and complete! Thanks to the new additions and a lot of fresh music from the already released acts, it is versatile and top-rending. Looking forward to Rag 'n' Bone Man, Topic, Seven Sunday Brunch, Monet 192, James Arthur, Hecht, Rea Garvey, Kontra K, Tom Grennan, Sido and many more! Finally the 2020 tickets can be redeemed!"
Heitere Open Air 2014, DIE ANTWOORD: BABYS ON FIRE, I FINK U FREEKY
---
15) Street Parade Techno Festival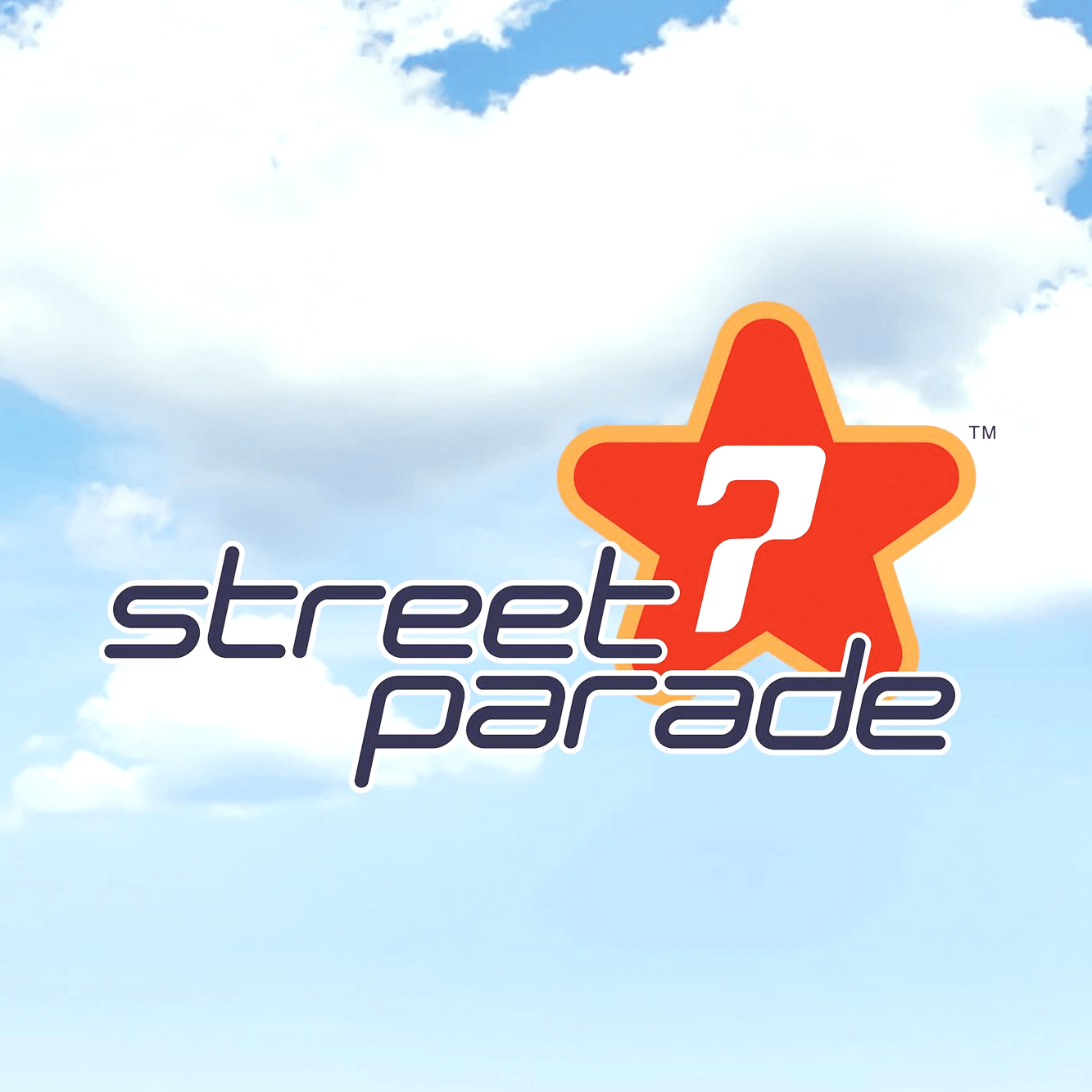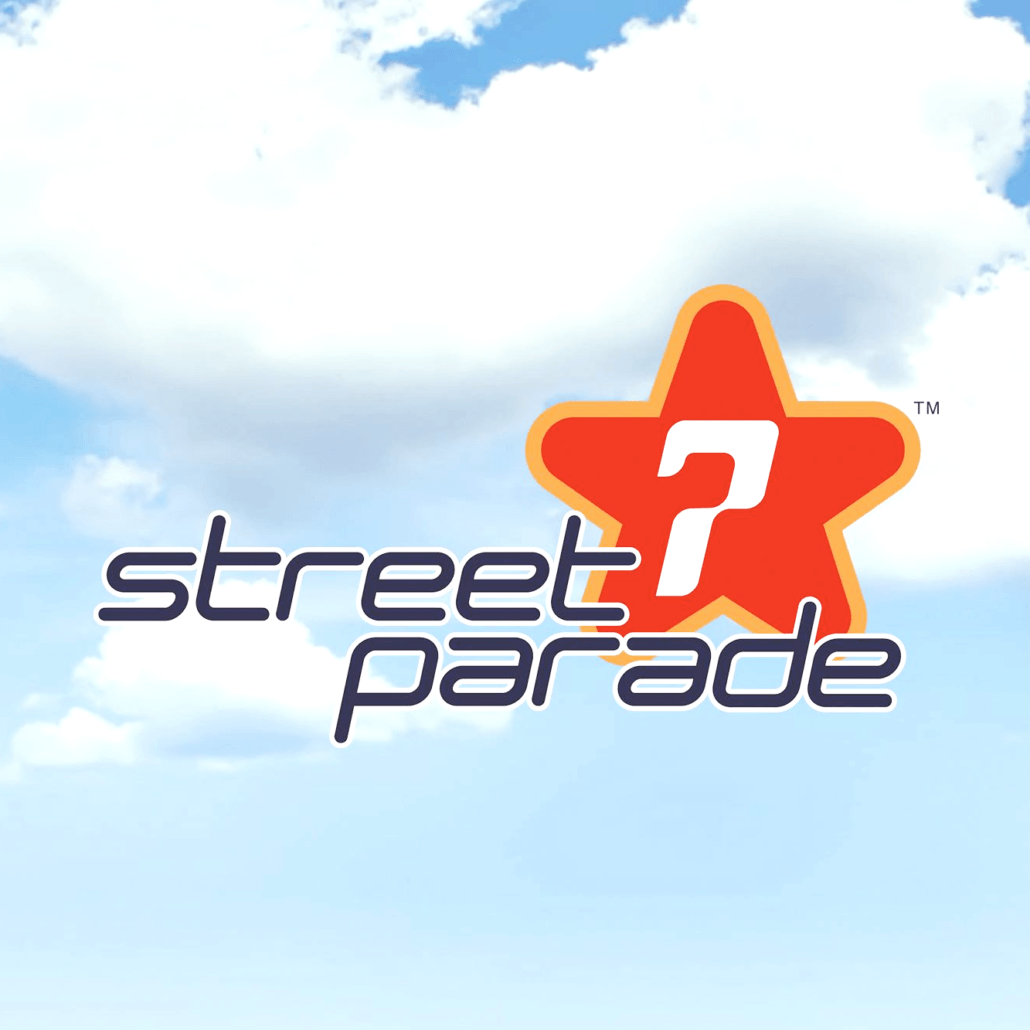 When: August 13, 2022
Where: Lake Zurich, Switzerland
http://www.streetparade.com/en/
"Mark your calendar in red now: We are confident that the 29th Street Parade can take place on Saturday, August 13, 2022 from 1 p.m. to midnight. After two years of absence, we will celebrate the 30th anniversary in a fitting manner.
"The world's most beautiful, colorful house and techno parade will be making its way around Zurich's lakeside once again.
The 2.4 km–long Street Parade route will be the same as in the previous year. The Street Parade will begin at Utoquai in the Zürich neighbourhood of Seefeld, from where it will head around the lakefront via Bellevue, Quaibrücke and Bürkliplatz, arriving at Hafendamm Enge at around 10 pm. The fun will continue at the after-parties at Mythenquai, Bellevue, Bürkliplatz, Rentenanstalt and Limmatquai until midnight."
Official Street Parade Aftermovie 2019
---
Am I Missing Any Amazing Festivals in Switzerland?
There really are so many incredible events, parties, and festivals in this wondrous country it was difficult to narrow down the list to only 15. I would love to hear from you guys to see what I'm missing though!
Are you planning on visiting any festivals this summer? 2022 should be a MASSIVE return to the festival industry in Europe!
---
Looking for more Music Festivals in Europe?
My travel blog has amazing guides to the coolest and biggest European festivals – be sure to read a few of them below to find some inspiration for your next big trip!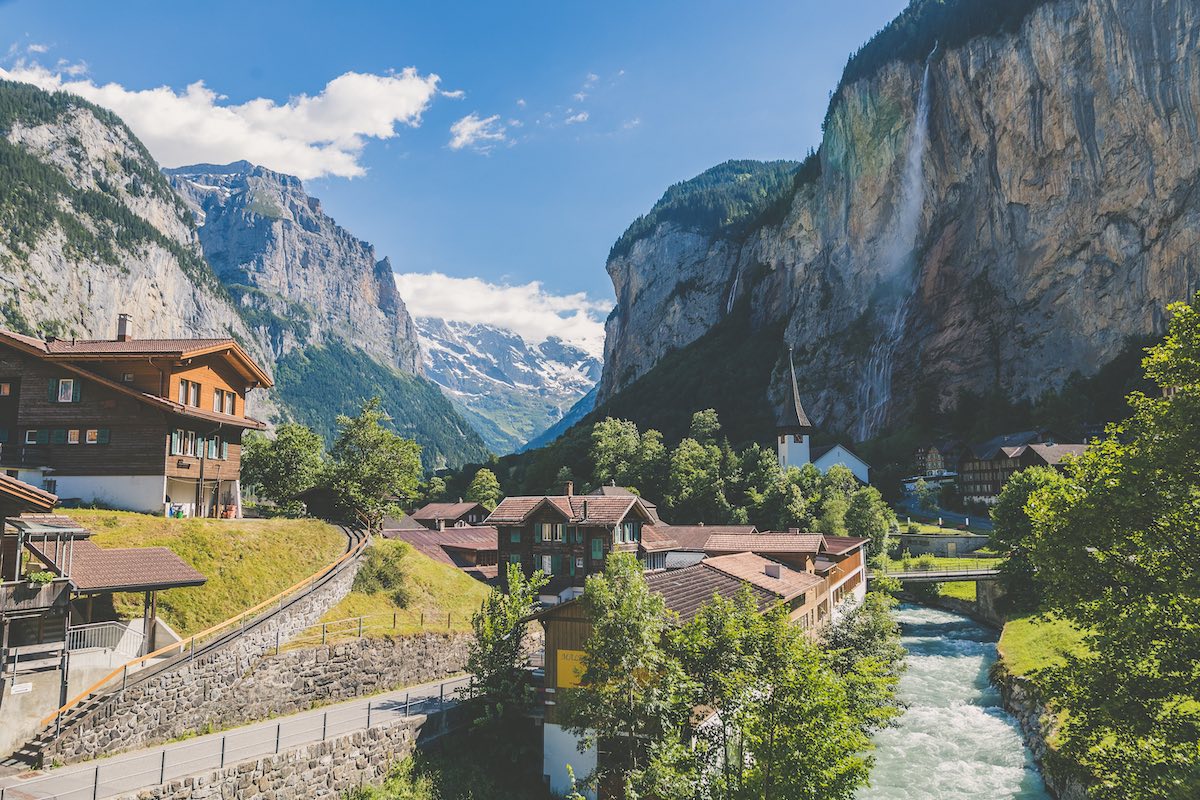 ---
Thanks so much for reading my guide on Switzerland Festivals 2022!
https://www.jonesaroundtheworld.com/wp-content/uploads/2022/03/Greenfield-Festival-in-Switzerland.jpg
800
1200
Dave
https://www.jonesaroundtheworld.com/wp-content/uploads/2017/03/logotry-1-1-300x106.png
Dave
2022-03-21 14:30:10
2022-03-21 14:30:10
Top 15 Music Festivals in Switzerland To Experience Before You Die