When you think of a Utah festival, you probably think of the Sundance Film Festival. But, there are several music festivals in Utah that are worth knowing about too, and they range across all kinds of tastes and genres!
Like Colorado, Utah has several sites marked by red rocks, adding a surreal and magical atmosphere to many of its festival offerings.
Utah loves music and has embraced new genres like EDM and dance as well as hip hop on its festival scene. But it is also deeply proud of its historical Americana roots. Blues has seen a re-emergence here, and Bluegrass and Country are also well-represented.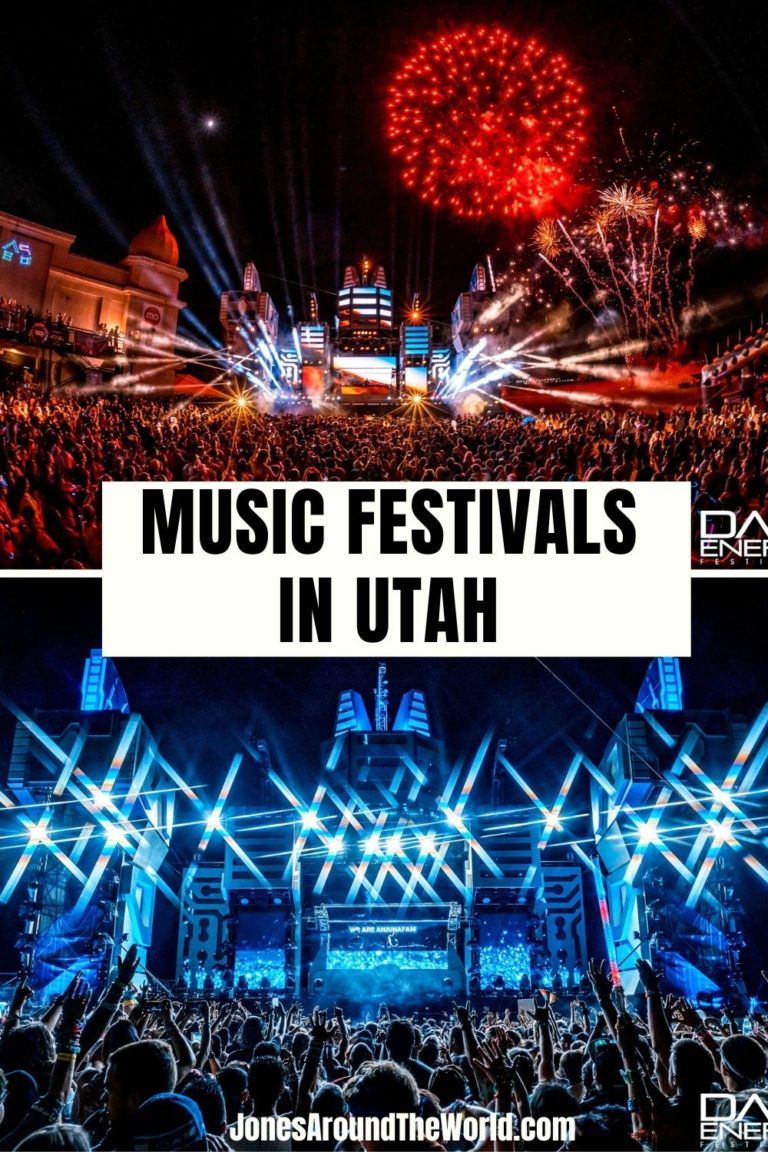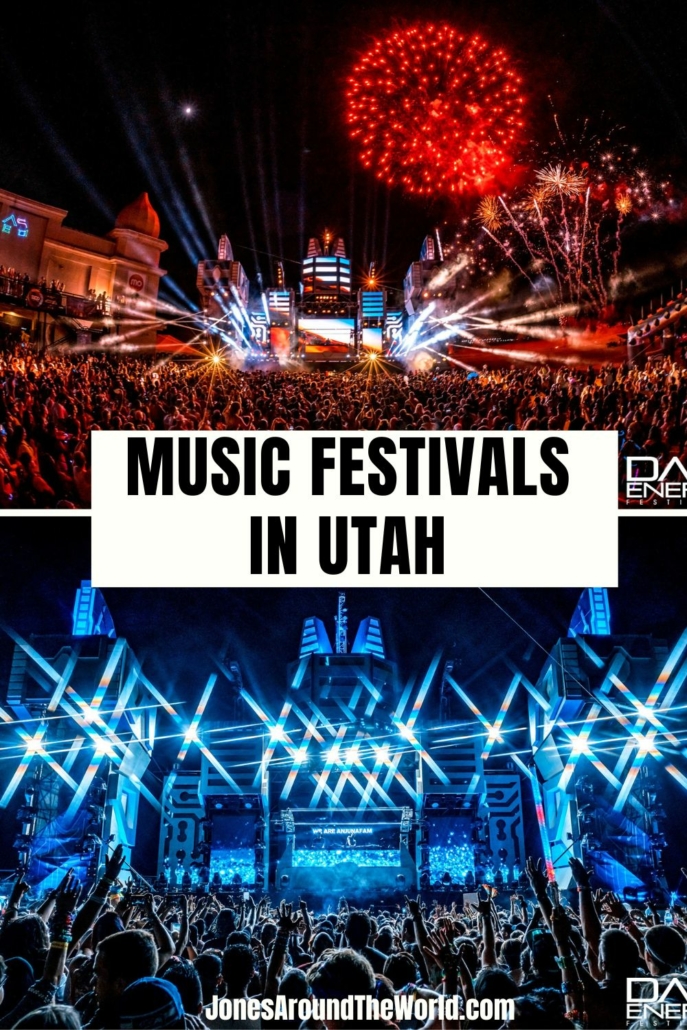 Some of these Utah music festivals do not run over a conventional weekend. Many are extended as part of city programs. So, for example, you'll encounter a festival running throughout the summer, but only on specific days. Others are attend-only, non-camping festivals.
Even so, the numerous outdoor venues invite lots of exploration, whether in a public park or in one of the state's amazing natural amphitheaters. Here are some great festivals that you need to check out if you're planning a visit to Utah. Also, be sure to read my guides on Top 50 USA Music Festivals & EDM Festivals USA for more festival adventures in 2023!
And check out my articles on Festival Hydration Backpacks, Festival Camping Packing List, Festival Shoes, and Festival Gadgets to enhance your experience by having all the best gear!
---
1) The Deer Valley Music Festival 2023
When: July and August 2023
Where: Park City, Utah
https://deervalleymusicfestival.org/
Deer Valley Music Festival already sets itself apart from any other music festival in Utah by its duration. Rather than run over a weekend or a few days, it actually takes place over several weeks.
For five weeks in the summer, Park City hosts music programs for four nights a week. This is a classical music lover's paradise, featuring performances from the Utah Symphony. However, that doesn't mean that it's only for lovers of orchestras.
The fun part of this festival is the guest lineup. Artists and performers from all genres join up for collaborations – it has played host to artists like Elvis Costello, Randy Travis, and even Gladys Knight.
Staying in Park City is easy, as there are plenty of top-class Airbnbs to pick from here.
Deer Valley Summer Concert 2019
---
2) Utah Blues Festival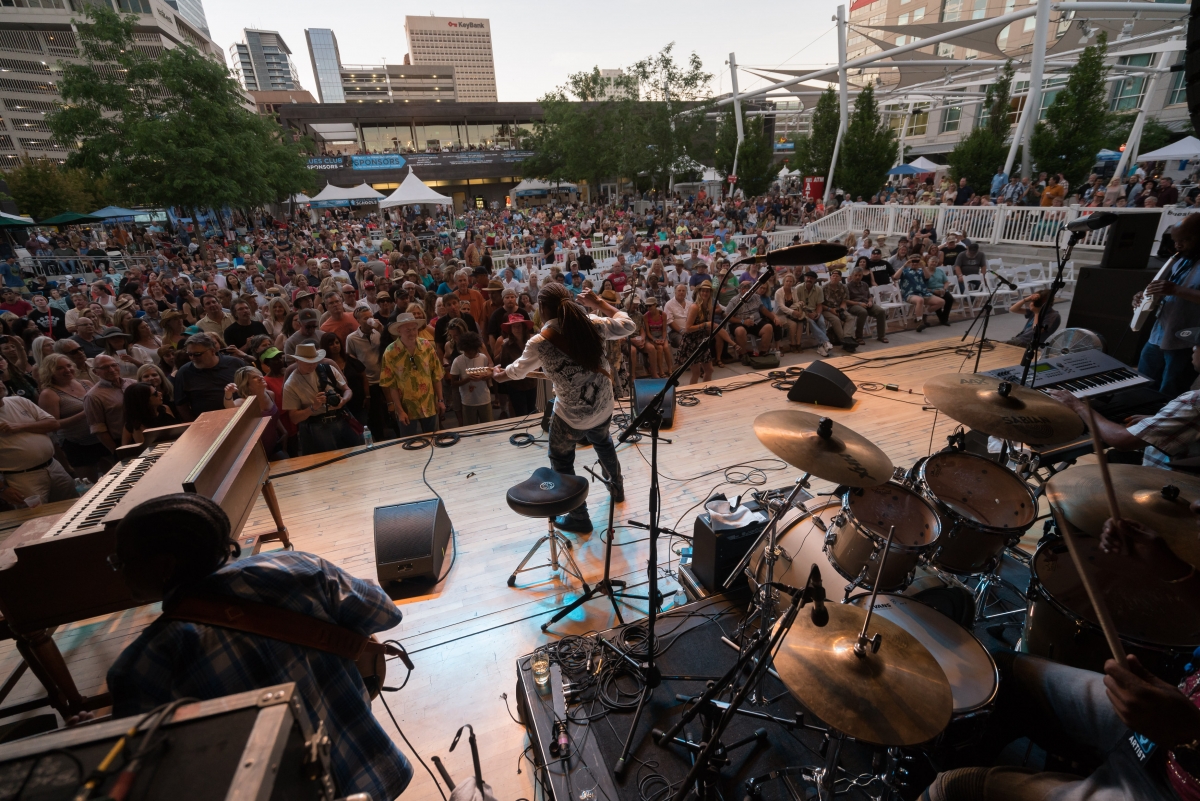 When: June 2023
Where: Gallivan Center, Salt Lake City
https://utahbluessociety.org/the-utah-blues-festival
https://www.facebook.com/utahbluessociety/
Utah's biggest and best blues music festival!
Blues seems to find an audience all over the world. So it's strange that for a time blues were dangerously thin on the ground in Utah. This is ironic, as some of the Blues' major icons got early audiences here.
Thankfully, the Utah Blues Society has worked to restore blues culture to the state, and today can boast the Utah Blues festival as a major annual event. The festival was launched in 2015, with the idea to gather the nation's finest blues musicians on one stage over Father's Day Weekend.
The festival runs an extensive set of side programs, including blues education in schools, a musician assistance fund, and a scholarship program. Expect to see some of the country's best-known blues legends alongside the best of the young guns.
---
3) Hive Music Festival Utah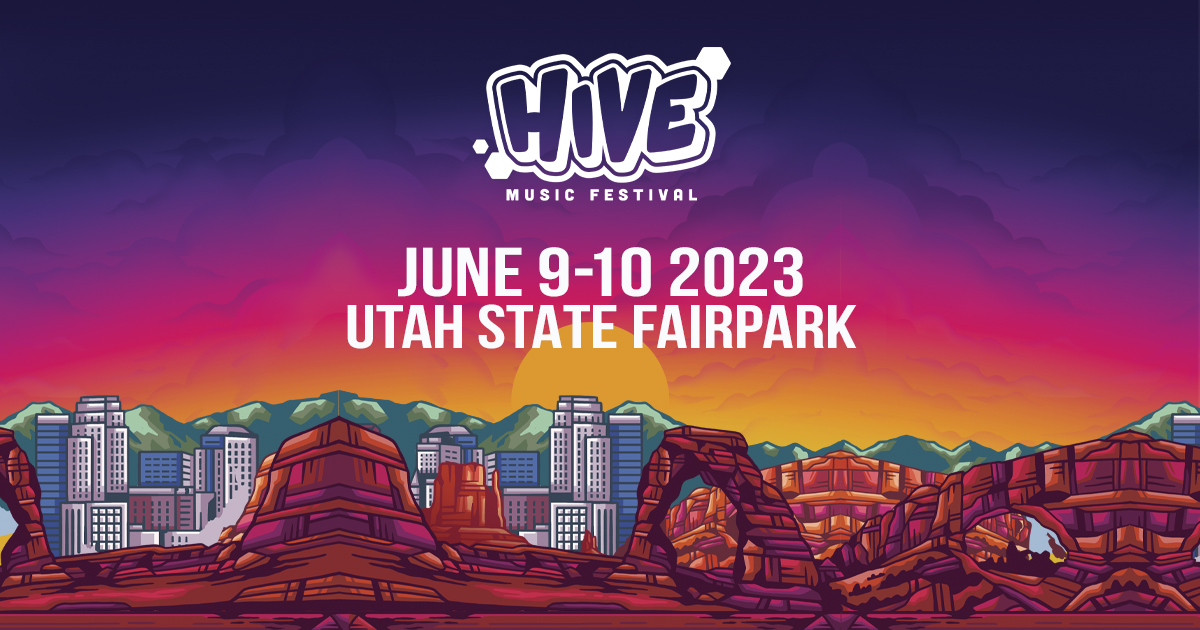 When: June 9-10, 2023
Where: Utah State Fairpark, Salt Lake City
https://www.facebook.com/Hivefestivalslc/
Hive is all about hip hop. The most recent festival in 2021 was headlined by Post Malone. It's primarily a vehicle for some of the most promising young artists in the genre. But there is also the stated promise of at least one unannounced major act every year.
The festival takes place in downtown Salt Lake, so there is no camping. Patrons are asked to find local accommodation and attend the shows between 11 am and 11 pm each day of the festival.
The festival is officially all ages and is a high-energy celebration and platform for a truly evolving genre.
2021 Hive Music Festival Aftermovie
---
4) Bonanza Campout Music Festival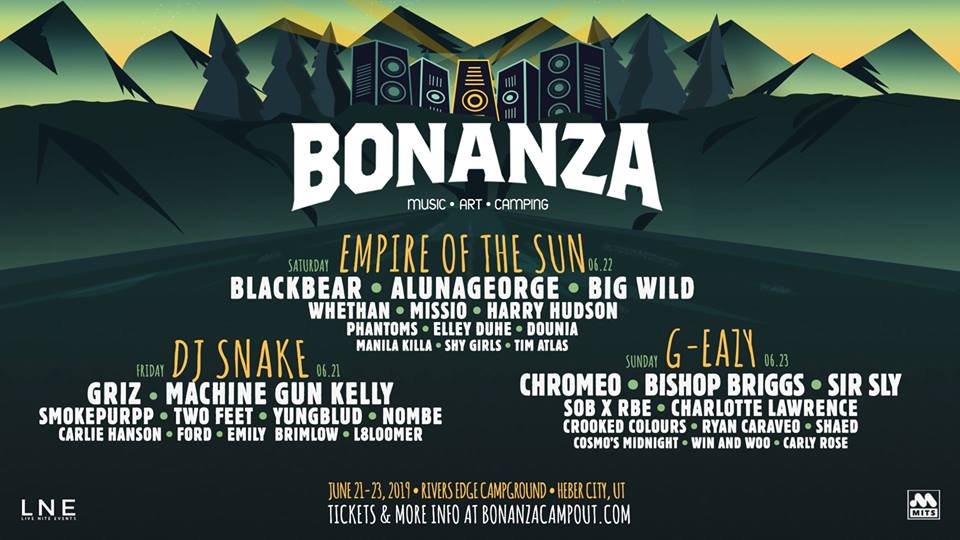 When: June 2023 (Possible)
Where: River's Edge, Heber, Utah
A relatively new festival, Bonanza Campout is focused on a fun camping weekend experience along the river, aiming to become among the best Utah summer music festivals. The entertainment lineup is a mixed bag of rock, hip hop, and indie, with healthy servings of dance, electronica, and other popular genres.
The festival started in 2016. Artists like Lauryn Hill and Nas have performed here as headliners. Typically, the crowd here is college age, eager to enjoy modern and new music and art. The lineup is diverse but generally consists of nationally recognized headliners supported by up-and-coming indie stars.
RV and tent camping are popular accommodation options. The festival runs from 3 pm Friday to 11:30 pm Sunday. The event is also largely cashless, opting for cashed-up wristbands.
While they haven't hosted an edition in a few years (for obvious reasons), I'm hoping they make their return to the Utah Festival scene in 2023!
Bonanza Campout 2018 - Official Aftermovie
---
5) The Ogden Music Festival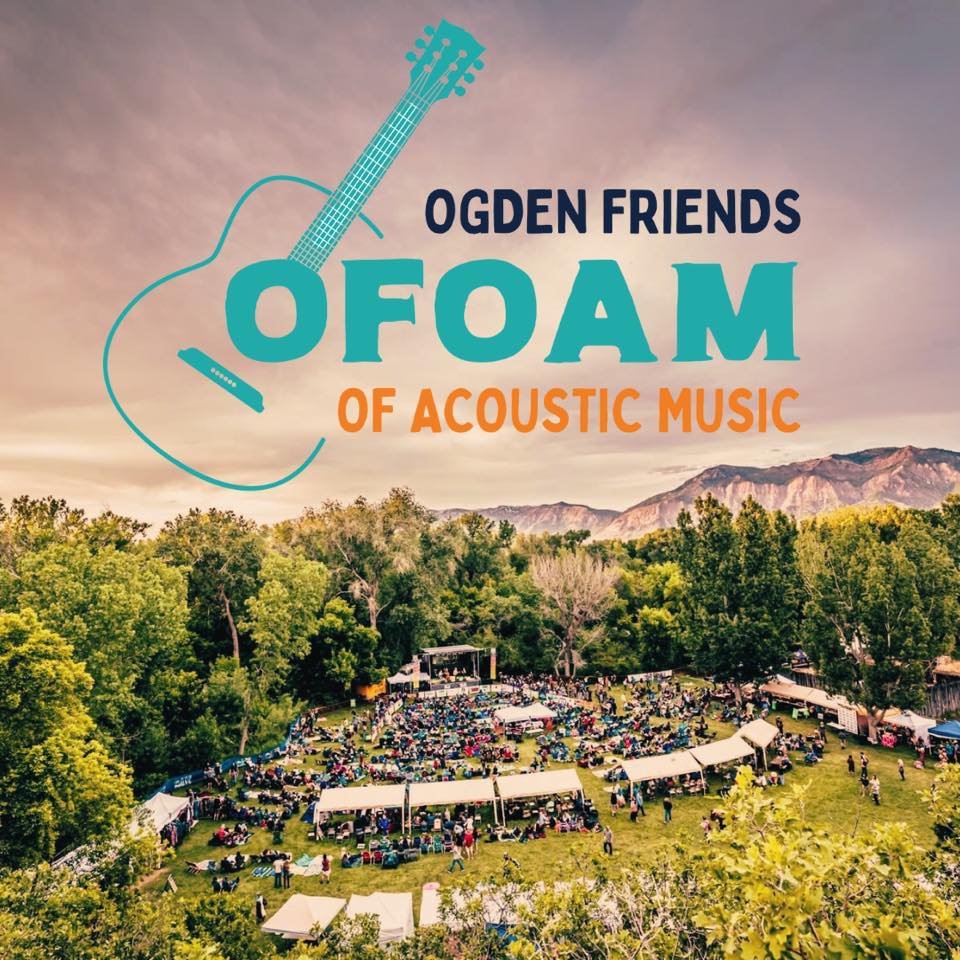 When: June 2-4, 2023
Where: Fort Buenaventura
https://ofoam.org/ogden-music-festival
https://www.facebook.com/OFOAM
Fans of Bluegrass Music have been flocking to Ogden since 2008. This is where the traditional American music of old collides with a modern sensibility, camping, nature, hiking, and a general appreciation of Americana.
The whole idea was born from an effort to promote local music, arts, and culture. The atmosphere during performances is one of community and appreciation, with many just choosing to sit under umbrellas to appreciate the great performances on stage.
Uniquely, persons 16 and younger can attend free. This encourages families to attend, with the intention that younger generations fall in love with the traditions of this music and its roots. The festival is held every summer and hosted by the Ogden Friends of Acoustic Music
Ogden Music Festival OFOAM May 2015
---
6) Ogden Twilight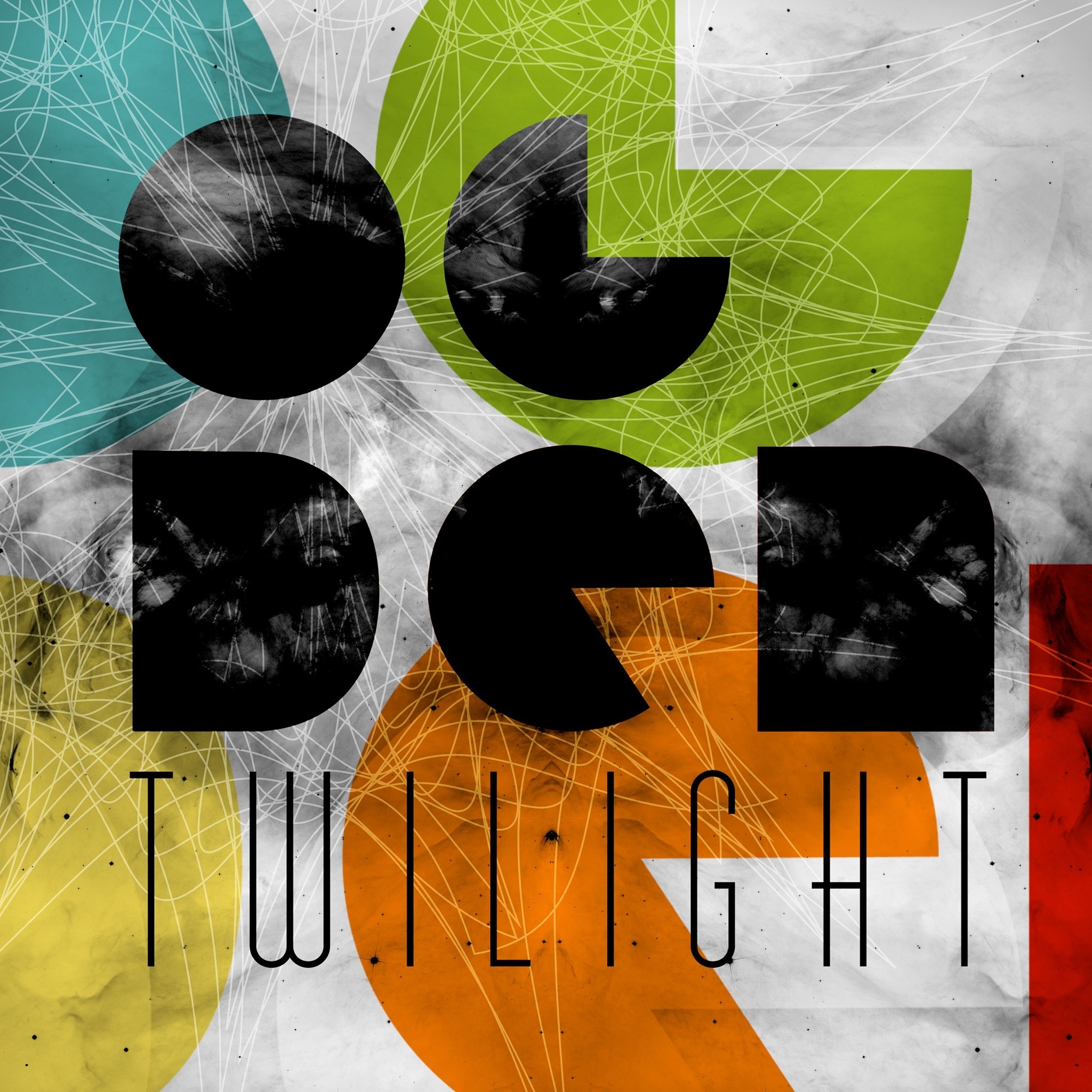 When: June 2023 (Various Shows)
Where: Ogden City Amphitheater
https://www.ogdentwilight.com/
https://www.facebook.com/ogdentwilight/
Ogden lies north of Salt Lake City. It's usually associated with its proximity to ski resorts and winter holidays on the slopes. But the city itself is a pretty well-regarded shopping hub, and in summer it turns into a popular music festival destination.
Downtown Ogden is where the great music and enthusiastic crowds come together for Ogden Twilight. Ogden Downtown is walkable and easily accessible from Salt Lake City via the Frontrunner Commuter Rail.
Each concert sells 8000 tickets at capacity, and the lineups range from edgy indie to rock to electronic. Blonde Redhead and Death Cab for Cutie have been among the big names showing up for the fans.
Ogden Twilight Video | Official Video
---
7) Das Energi Festival
When: August 2023
Where: The Great Saltair, Great Salt Lake
https://dasenergifestival.com/
https://www.facebook.com/DasEnergiFestival
Das Energi is primarily for those who love to dance to top-notch EDM. This festival takes place over two days. It has a number of dance floors, one of which is indoors.
All the "stages" are themed, making the experience quite imaginative and fun. The venue in question is The Great Saltair, on the shore of Great Salt Lake. The festivities and the music start at 5 pm each day of the festival and run until 2 am.
Though no camping occurs, shuttles can transport attendees from downtown Salt Lake City or the Airport area. For those driving, limited parking is available each day.
Das Energi Festival 2022 - Ten Year Anniversary After Movie
---
8) Red Butte Garden Concert Series
When: May-September 2023
Where: Red Butte Garden, University of Utah
https://redbuttegarden.org/concerts/
Technically, this is a series of top-class touring shows scheduled over the summer months at this iconic venue. But it's also a true festival of a music celebration for all music fans.
Many of the nation's top artists pass by here on their travels. Some of the luminaries that have appeared over this program season include Santana, Willie Nelson, Wilco, Sheryl Crow, Norah Jones, and others.
The venue is an auditorium offering both assigned seating plans and picnic space on the lawn. It makes for a wonderful open-air atmosphere in which to appreciate some of the finest adult contemporary music genres in the country.
Red Butte Garden – not to be confused with red Butte, Arizona – is actually a huge botanical garden. It is operated by the University of Utah. You can wander the hikes and trails in the beautiful setting before and after your concerts. Red Butte Garden is visited by hundreds of thousands of visitors each year.
Note: Dates differ annually so be sure to visit their website for confirmation.
35 Days of Giving: Outdoor Concert Series
---
9) Moab Music Festival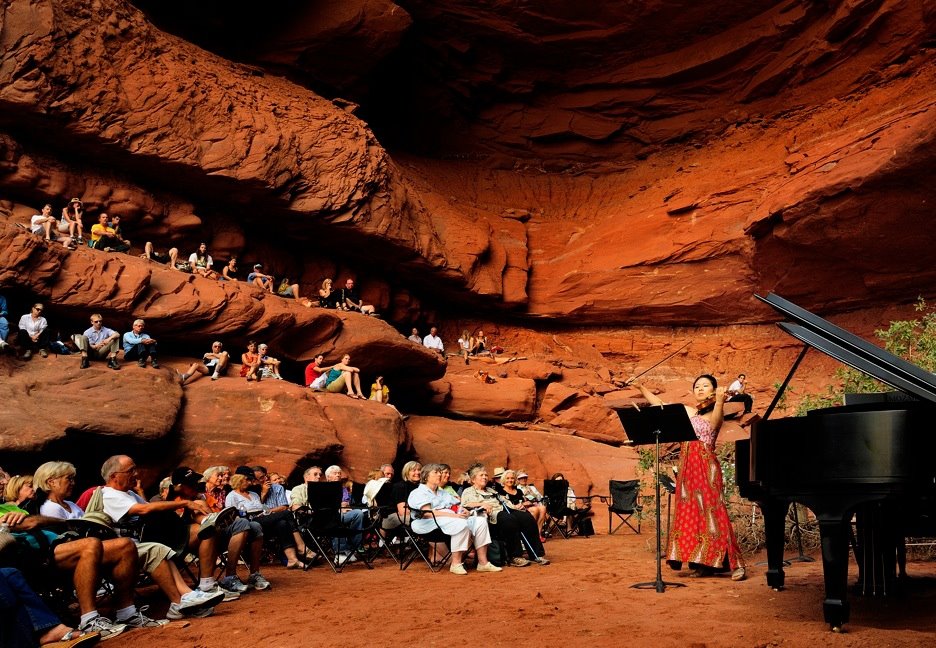 When: August-September 2023
Where: Moab, Utah
The Red Rocks of Utah are well known, in part because they seem to invite such a deep appreciation of nature. They also have become connected to music, given the abundance of music venues nestled within the red rock contexts of the Utah, and Arizona hills.
Moab is one of these places, seemingly alien in some respects. It seemed an ideal space to kick up a music festival happening over two weeks in late summer. Moab prides itself on being predominantly acoustic-focused.
But there's a lot more going on under the skin of this festival. For example, if you're crafty enough, you could be one of the concertgoers who are wicked off via boat to a secret location for a special performance.
There are a couple of other venues for other shows, too, for the less adventurous to enjoy. But the highlight is undoubtedly the festival-ending rafting trip which runs for several days, dotted with special musical performances along the route.
Moab is very unique for its options and activities and well worth the price and time.
Experience the Moab Music Festival!
---
10) Salt Lake Twilight Concert Series at Pioneer Park
When: Thursdays, July-August 2023
Where: Pioneer Park, Salt Lake City
https://saltlakearts.org/twilightconcertseries/
This festival happens as a series of Thursday concerts that celebrate summer, great music, and great Utah outdoors. It's been running for 30 years and is an annual city calendar highlight.
Pioneer Park is a popular public park for events and music festivals in Salt Lake City, and just as the sun begins to set, people gather on the green with picnic blankets, baskets, and wine to settle in for some top-class classics.
Food trucks park along the edges, vendors and refreshment stations pop up, and there's a wonderful atmosphere of celebration in the air. And yet, there's something about this particular set of concerts that feels more like an event. It's not a typical concert in the park. There's a real sense of excitement about these.
Firstly, there's an admission fee of $5 (in advance, $10 on the day). But that doesn't stop up to 10 000 people showing up for these amazing Salt Lake City festival shows. Past highlights have included the likes of Cat Power, The Roots, and XYLO.
Week 3: Moon Taxi | 2018 Salt Lake Community College Twilight Concert Series
---
11) Lyceum Music Festival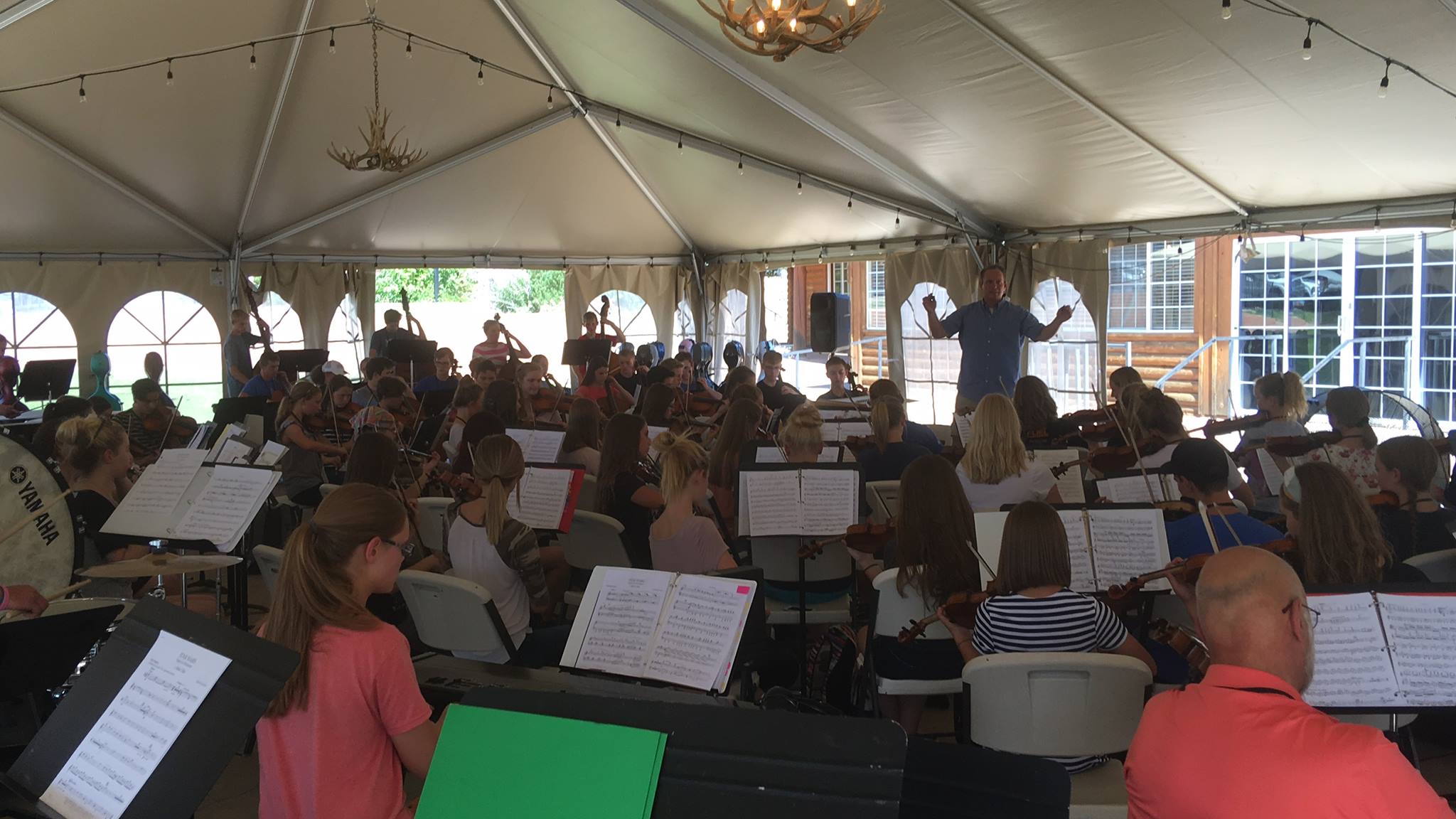 When: June 2023
Where: Park City, Utah
https://lyceummusicfestival.com/
Classical and orchestral music lovers aren't forgotten in Utah. Each year, students from the American Heritage School invite guests and top collaborators to prepare an annual program of classics.
This is largely youth-focused but well worth a mention for those wanting to hear some orchestral magic from these young proteges. The festival also invites other students and their families to participate.
Key to the success of this amazing festival for Utah was the collaboration of the Utah Symphony, which often participates in the event. It's a wonderful initiative well worthy of your support.
"LOVE music MORE with us at Zion National Park. LMF combines top music industry soloists and faculty including Utah Symphony musicians to create a unique orchestral music camp for students"
Lyceum Music Festival 2013: Video Diary w/ The Piano Guys
---
12) The Beethoven Festival Park City Utah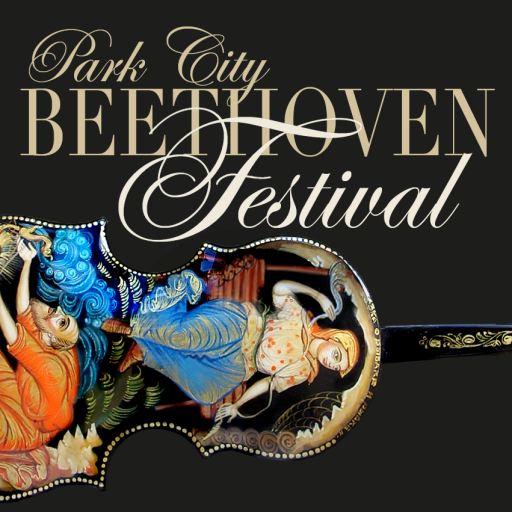 Where: Park City, Utah
When: All year
https://www.facebook.com/beethovenfestivalparkcity
39th Season of Utah's Oldest Classical Music Festival! Join us for concerts this summer and year-round.
"Each summer and throughout the year, audiences thrill to the Festival's vibrant performances. Outstanding classical soloists from around the world gather in Park City for the Beethoven Festival to perform the masterpieces of chamber music."
---
Looking for More Music Festivals in the USA?
There are many more destinations in the US that are fantastic opportunities to experience a festival. Even though the most popular ones happen in summer, there's something at every time of the year to satisfy your music bug. Here are just a few of the finest music festivals around the country worth checking out.
---
THANKS FOR READING MY Utah Music Festival 2023 Guide!
https://www.jonesaroundtheworld.com/wp-content/uploads/2021/12/Deer-Valley-Music-Festival-Utah.jpg
799
1200
TravelTractionsJATW
https://www.jonesaroundtheworld.com/wp-content/uploads/2017/03/logotry-1-1-300x106.png
TravelTractionsJATW
2023-01-05 04:13:09
2023-01-06 03:12:46
12 Incredible Music Festivals in Utah | Salt Lake City and Beyond