Planning a trip to Switzerland? This European destination has so many top destinations to offer, you'll need my breakdown of the best Switzerland Airbnb's…
Snow-capped mountain ranges. World-renowned chocolate. Endless outdoor adventures. Rolling green valleys. Delectable food. Superior watches and jewelry. Friendly people. Efficient, eco-friendly and safe cities.
Who hasn't dreamed of running away to Switzerland? You rarely hear a bad thing said about the famous "neutral" European country. Probably because there is only incredible things to be said about it.
Switzerland is a dream destination, home to some of the prettiest, most charming and best cities and villages in the world. The Swiss just do everything better, from leading the world in sustainable living to providing one of the safest countries in the world that tourists have fallen in love with forever.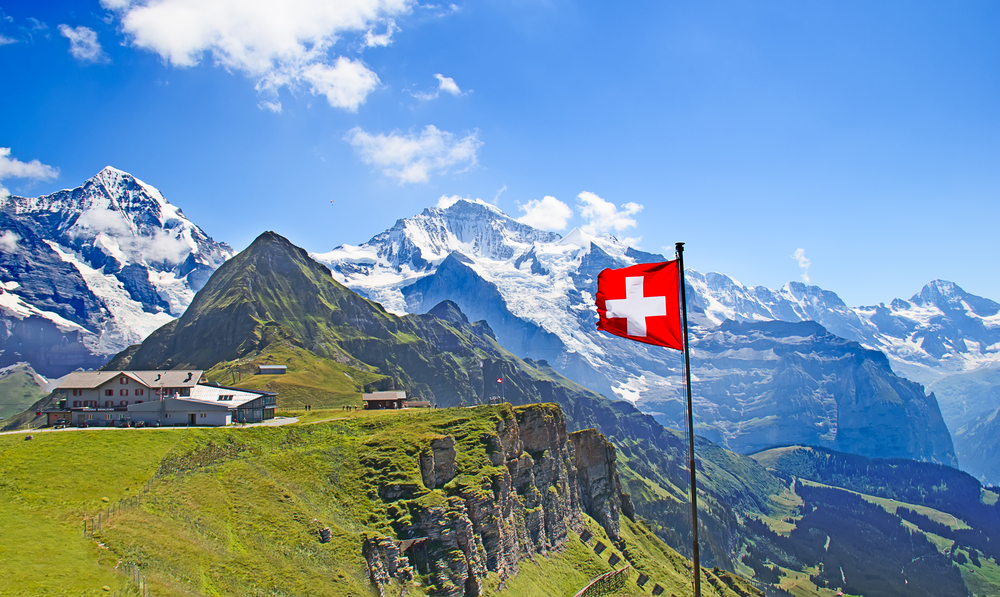 ---
In summer, Switzerland is heaven on Earth, with rolling green hills and valleys and fascinating cities to be explored. In winter, it is a snow-capped paradise, where ski bunnies flock for some of the best powder in the world. And regardless of the time of year you visit, Switzerland's iconic transport system remains so efficient and on-time, that getting where you need to go is as easy as can be.
If I've sold you on a Swiss vacation, you're in luck! Switzerland has some of the dreamiest Airbnb offerings in the world.
From modern city lofts to centuries old Alps castles, the temptation of these Switzerland Airbnb's is hard to resist….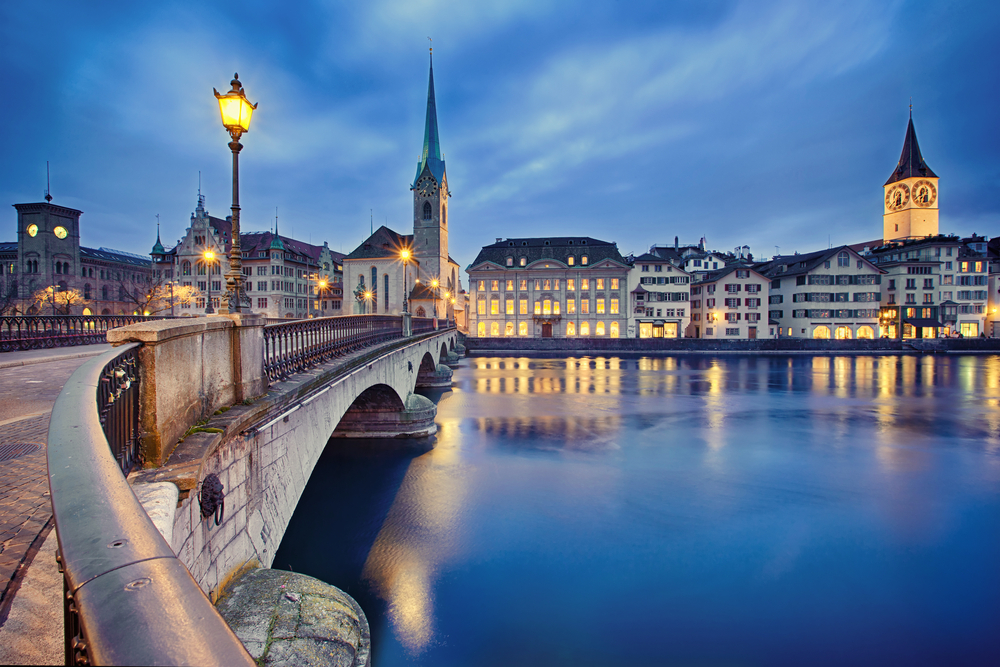 ---
Quick Breakdown of Airbnb Switzerland
Switzerland has a vacation rental for everyone. If you're looking for a particular Switzerland to suit your budget, group size or stay style, I have compiled a top shortlist below for you…
I have included a range of video guides to Switzerland throughout this list, as well as some lust-worthy Switzerland snaps. Be sure to check these out for some Swiss-piration. Also, stay tuned for the end of my list for links to more top European content from yours truly.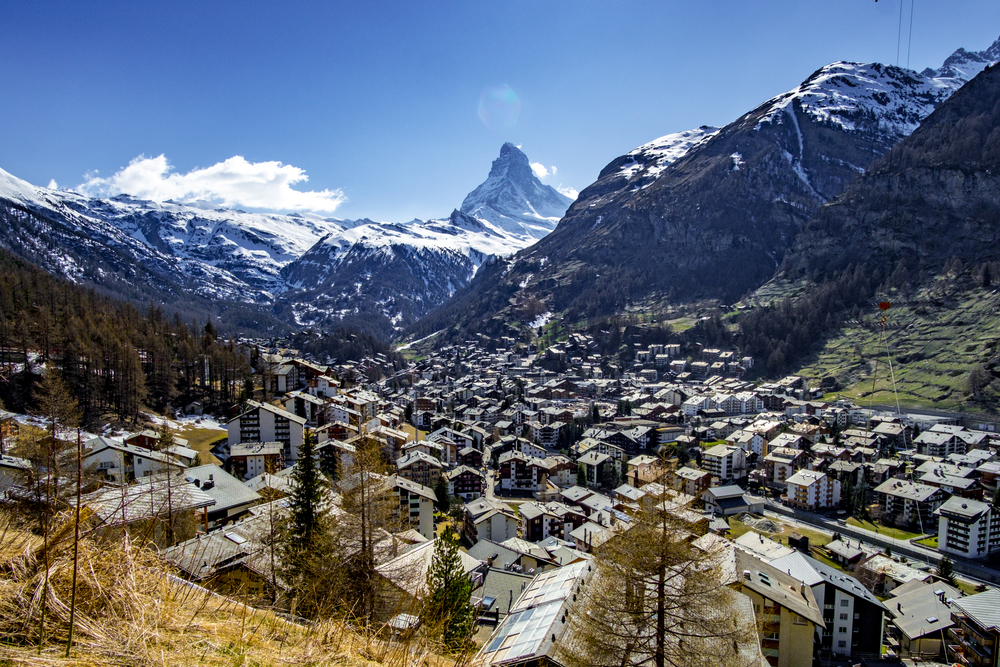 ---
The 15 Best Airbnb Switzerland & Vacation Rentals!
Alright, let's dive in! No matter what type of holiday you're looking for, I guarantee our list of the best Switzerland Airbnb & VRBO rentals will have you booking your dream getaway ASAP!
---
1) Spectacular Lake Views. Fully equipped for your holiday needs!
Location: Interlaken/ Lake Brienz
Premier Host: Yes
Price: $268+ USD per night
https://www.vrbo.com/1301435ha
Looking for a unique and scenic holiday experience in Switzerland? Than look no further than this charming traditional 2-bedroom Swiss Chalet located on Lake Brienz, just a short drive from the adrenaline capital of Interlaken.
It comes fully equipped with everything you'll need for an unforgettable holiday, and you'll absolutely fall in love with the balcony patio equipped with chairs, BBQ, and unbeatable Swiss views! Perfect for a romantic getaway, weekend trip with friends, or small family retreat.
View Photos, Read Reviews & Check Availability
Guest Review: "The apartment is nice and clean excellent furniture and area is very quiet and the neighbors are friendly, enjoyed it very much in this apartment because it overlooking the beautiful lake and mountain."
---
2) Comfortable apartment in a unique location directly above Lake Lucerne
Location: Lake Lucerne
Premier Host: Yes
Price: $151+ USD per night
https://www.vrbo.com/2055960ha
When it comes to vacation rentals in Switzerland, I think it's always about the VIEWS, and there are few than can rival the price, location, and outstanding experience than this apartment above Lake Lucerne!
While this is a quieter area in the neighborhood, there are still lots of fun activities nearby, delicious restaurants, and tons of nature to enjoy! I'd recommend having a rental car if you book this unit, although it is well connected via public transport for day-trips.
View Photos, Read Reviews & Check Availability
Guest Review: "One of the most beautiful places. The place is exactly as advertised. We were here for a week and had a car and went into Brunnen almost daily, only 5 minutes away. However, you could take the local bus that runs all day, I believe until at least midnight. We like to go out, but if you prefer cooking and staying in, the place has everything you need. Paul was always a quick to respond and very helpful."
---
3) HOLIDAY RESIDENCE VON PLANTA, RIETBERG CASTLE
The Best Overall Switzerland Airbnb
Location: Pratval
AirBNB Plus: No
Superhost: Yes
Price: $350+ USD per night
https://www.airbnb.com/rooms/34354671
Stay the night in a historic castle's residences at Rietberg Castle! This spacious, whimsical 18th-century loft residence features one bedroom and modern interiors that have still retained part of their nostalgic charm. This five-star rated castle stay is my pick for the best overall Switzerland Airbnb and is located in the Graubünden region, which is home to fantastic winter sports, beautiful hiking trails and so much more. It's just 90 minutes drive in from the city of Zurich.
Guest review: "We stayed in a castle! This was our level of excitement at spontaneously booking this getaway. We were 4 friends, looking to have a little timeout not too far from Zurich, and we are so happy. The photos accurately show the high standard of furnishings and fittings in the residence in the old castle. Sella and Carrie are charming, helpful hosts went out of their way to make us feel special and welcome. Personal service, quick response times and helpful tips in the area. We will definitely be back at some point, we loved spending a night in such a beautifully decorated castle space, in a quiet area. Thank you!" – Andre
View Photos, Read Reviews & Check Availability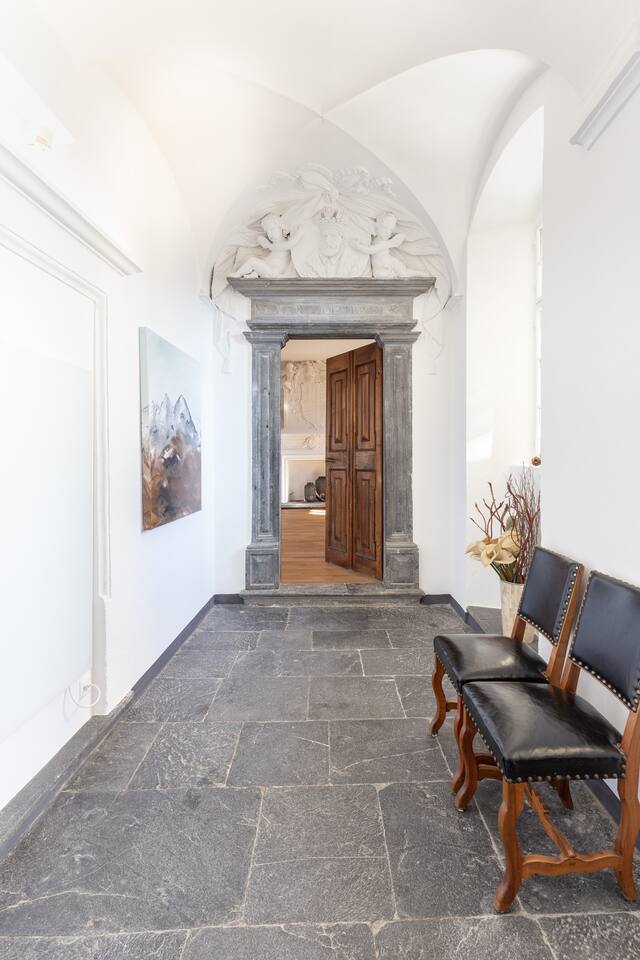 ---
4) Chalet Nepomuk Wohnung Matterhorn Duplex
The Best Luxury Switzerland Airbnb
Location: Zermatt
AirBNB Plus: No
Superhost: Yes
Price: $800+ USD per night
https://www.airbnb.com/rooms/8683310
There's no better place to splash a bit of cash on a luxury Airbnb than Switzerland, and this epic apartment in the snow-capped oasis of Zermatt is the best. With a perfect five-star score from many thrilled guests, Chalet Nepomuk is home to four amazing apartments, and this one bedroom abode is one of them. The interiors are modern and sophisticated, and outside you'll enjoy a whirlpool and an unobstructed view of the world-famous Matterhorn. You'll be pinching yourself.
Guest review: "My family and I stayed at Chalet Nepomuk for just over a week at the end of March/early April. It was a fabulous experience with Nicole being a superb host. She went out of her way to help out, including helping me retrieve a suitcase that I had stupidly left on the train! The chalet itself has an absolutely perfect, unobstructed view of the Matterhorn both from the rooms and the beautiful hot tub downstairs. It's modern with a full ski and boot room downstairs (or one can just as easily leave skis at the bottom of the gondola). I would absolutely recommend Chalet Nepomuk and its fabulous hosts to anyone staying in Zermatt." – David
View Photos, Read Reviews & Check Availability
---
5) Private Spa Suite
The Best Romantic Switzerland Airbnb
Location: Zurich
AirBNB Plus: No
Superhost: Yes
Price: $350+ USD per night
https://www.airbnb.com/rooms/32649111
Switzerland is one of the world's leading romantic destinations, and if you're looking for the best romantic Switzerland Airbnb, this ultra-modern Zurich loft is it. The one bedroom loft apartment is marketed as a "wellness suite" – and that it is! You and your lover will enjoy a whirlpool, an indoor sauna, a steam bath and minimalist, Zen interiors. This charming neighborhood of Zurich is a great base to explore the city from, and there's many restaurants, shops and public transport options on your doorstep.
Guest review: "Perfect spot for a spa get away." – Butch
View Photos, Read Reviews & Check Availability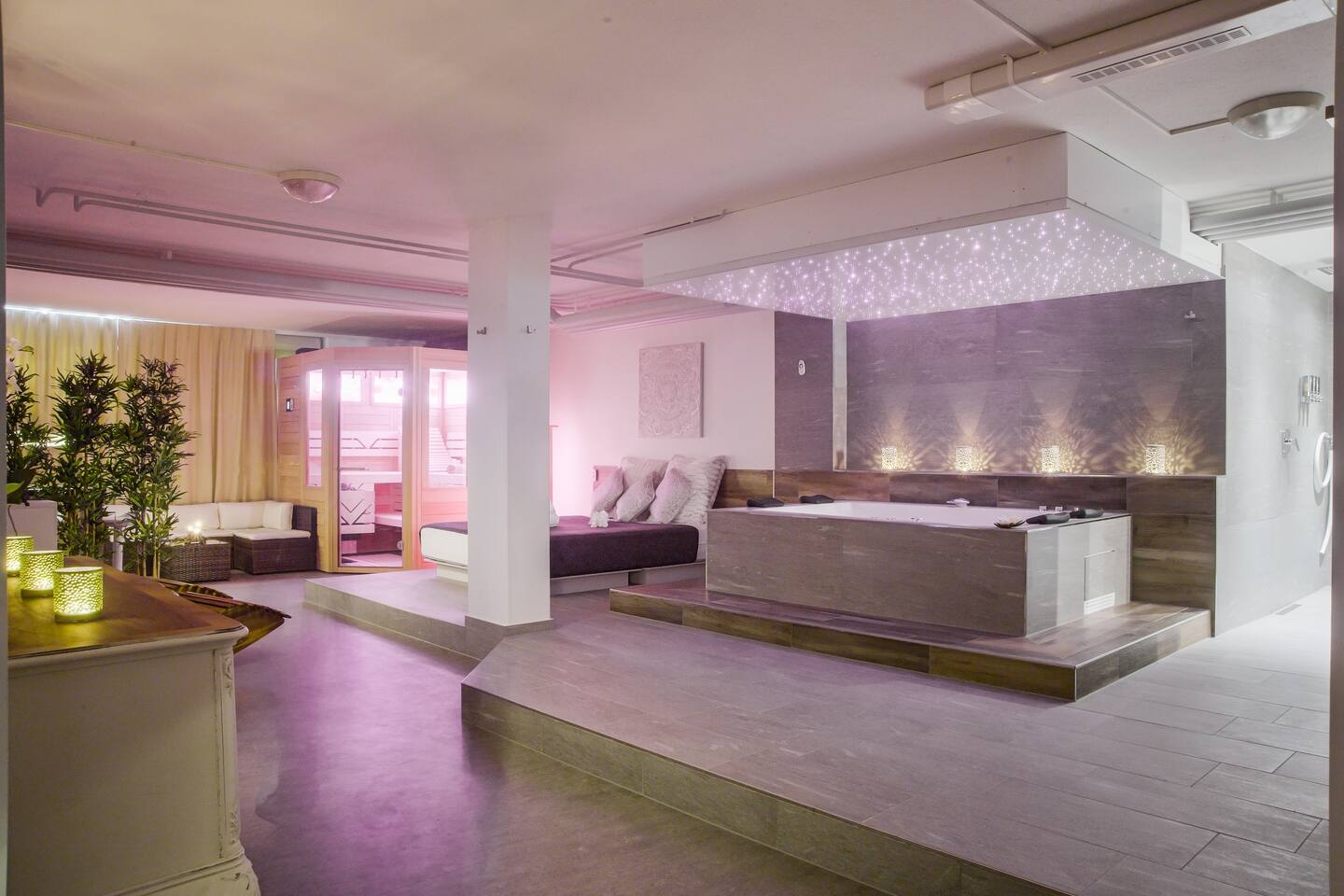 ---
6) Treehouse Tree Glamping La Coué
The Best Switzerland Treehouse Airbnb
Location: Val-de-Travers
AirBNB Plus: No
Superhost: Yes
Price: $250+ USD per night
https://www.airbnb.com/rooms/16942821
Staying in a treehouse is on many people's bucket lists and there's some great ones across the world. This Swiss treehouse Airbnb is one of the most unique and fun I've seen. The glamping experience is suspended high up in the trees of a small forest. Enjoy the view from this treehouse tent, which includes a double bed, wood stove and a terrace with a lounge. Just climb downstairs to enjoy a go on the giant swing, grill under the trees or go for meandering walks. This remote area is located just over an hour from the Swiss capital of Bern.
Guest review: "Our stay at Carole's glamping tent was everything we hoped for and more. The tent is hung in a beautiful place near her farm and the surroundings are quiet and peaceful. The space was exceptionally clean and beautifully decorated. At our arrival Carole showed us around – there's a lot of animals to pet and fields to wander about. There's also a fridge with drinks and snacks, if you didn't bring any. When it was time to have dinner, a fire was lit for us so we could grill our food we brought along. As we slept in the tent in May, the night was a bit chilly but since there's a fireplace in the tent, it was really cozy and warm. All in all this will be a magical night we won't forget!" – Maja
View Photos, Read Reviews & Check Availability
Top 10 Places To Visit In Switzerland
---
7) Panorama-Bubble-Suite with Whirlpool in Mountains
"The Best Unique Switzerland Airbnb"
Location: Braunwald
AirBNB Plus: No
Superhost: Yes
Price: $300+ USD per night
https://www.airbnb.com/rooms/27022539
Stay in Switzerland's most unique Airbnb and you'll have a memorable travel experience to look back on for years to come. This "bubble suite" is a modern, unmissable way to enjoy a perfect view of the mountains of Switzerland. The bubble igloo boasts a double bed with warm, high quality bedding, a table and chairs and a separate wooden hut that houses kitchen appliances. The bubble is located 1559 meters above sea level, reachable only by a funicular that departs the village of Linthal. Zurich is 90 minutes drive away.
Guest review: "We had an unforgettable overnight stay. The Bubble Suite is equipped with everything you need, lovingly furnished and the location is phenomenal. We also had the luck of a clear night and we had an amazing panorama under the starry sky. Accommodation was clean and we were lucky enough to meet Sven, a great host. Can only recommend the accommodation and will definitely visit again." – Pascal
View Photos, Read Reviews & Check Availability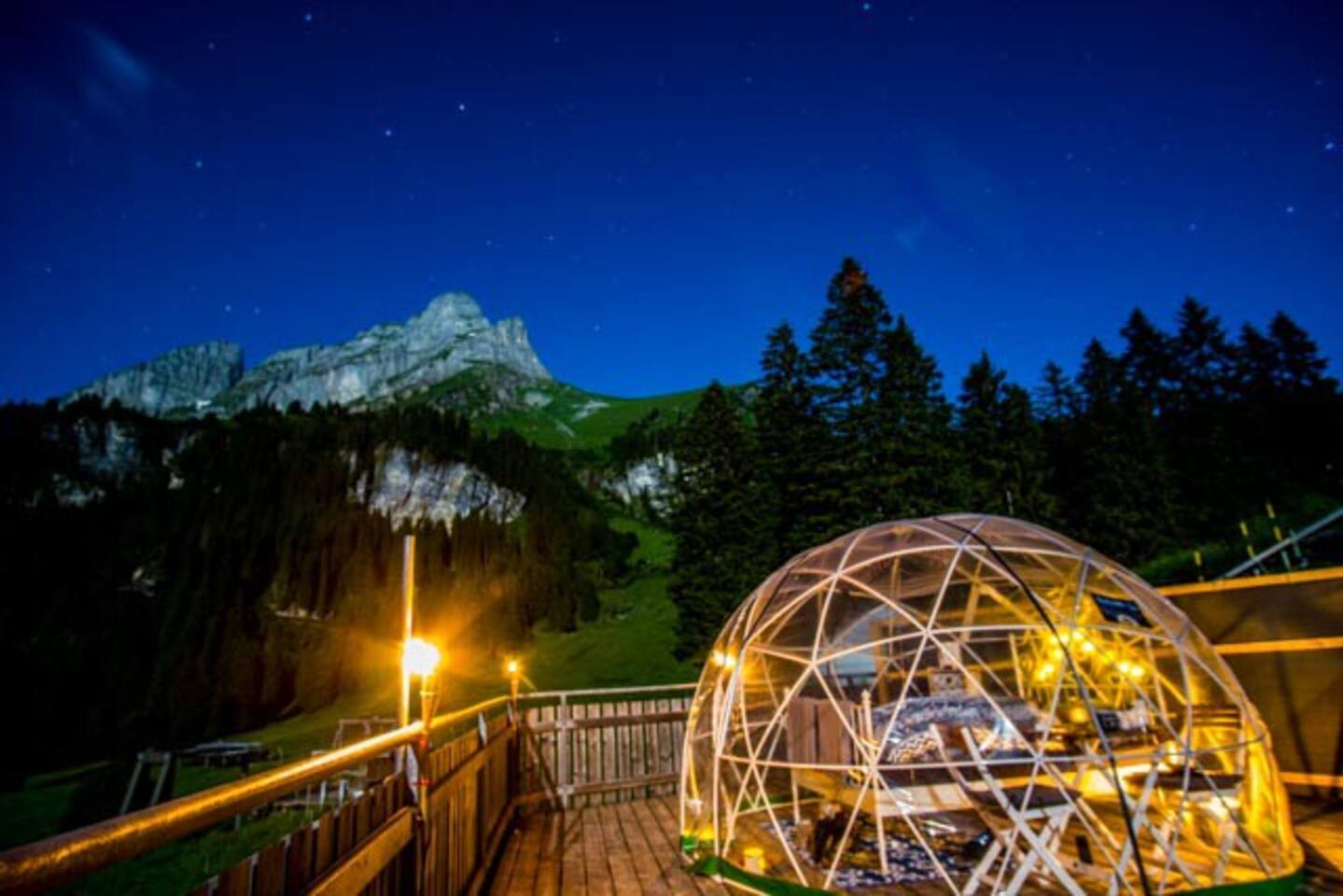 ---
8) Private Chalet by Trümmelbach Falls
Location: Lauterbrunnen
AirBNB Plus: No
Superhost: Yes
Price: $500+ USD per night
https://www.airbnb.com/rooms/12122785
Lauterbrunnen is a charming Swiss town where you can jump on the cog railway that takes you up Jungfrau – the highest point in Europe. This highly-rated three bedroom chalet is perfect for a family or group trip to the mountains. The double story romantic home is equipped with tons of living areas, a balcony and a terrace with an outside fireplace. Lauterbrunnen is less than an hour from the capital of Bern and easily accessible using Switzerland's outstanding train network.
Guest review: "An amazing location, an amazing chalet and an amazing host – we couldn't have asked for a better holiday in the alps. Veronique lived up to her super host title and was extremely helpful from the moment we booked right through until we left. She even helped research the local activities that our children would enjoy. The chalet was the perfect way to experience a little piece of Swiss life." – Jo
View Photos, Read Reviews & Check Availability
Lauterbrunnen, Switzerland's most beautiful Village
---
9) GLAMPING & NATURLODGE GADESTATT- MOUNTAIN VIEW
Location: Obergoms
AirBNB Plus: No
Superhost: Yes
Price: $200+ USD per night
https://www.airbnb.com/rooms/25880395
Another five-star rated Switzerland Airbnb, this time nestled in the Valais Alps. The two-bedroom hut is a rustic dream, with an epic outdoor bed to look up at the mountains from as you laze the days away. A stay here includes a private butler, top quality bedding, breakfast each morning and a host that wants you to have the best stay ever. From here, its easy to get to nearby Zermatt, Andermatt and Interlaken.
Guest review: "This is an absolute must for anyone looking for a Swiss getaway. Beautiful mountain lodge with amazing views and great company (The cows). Maya is an amazing host that will ensure you a perfectly looked after. She offered lifts to and from the train station and cooked up a delicious dinner for us. Beautiful hiking trails right next to the house. Maya's dog Bono was a wonderful co-host each morning as well. One of the best B&B's you will stay in." – Joel
View Photos, Read Reviews & Check Availability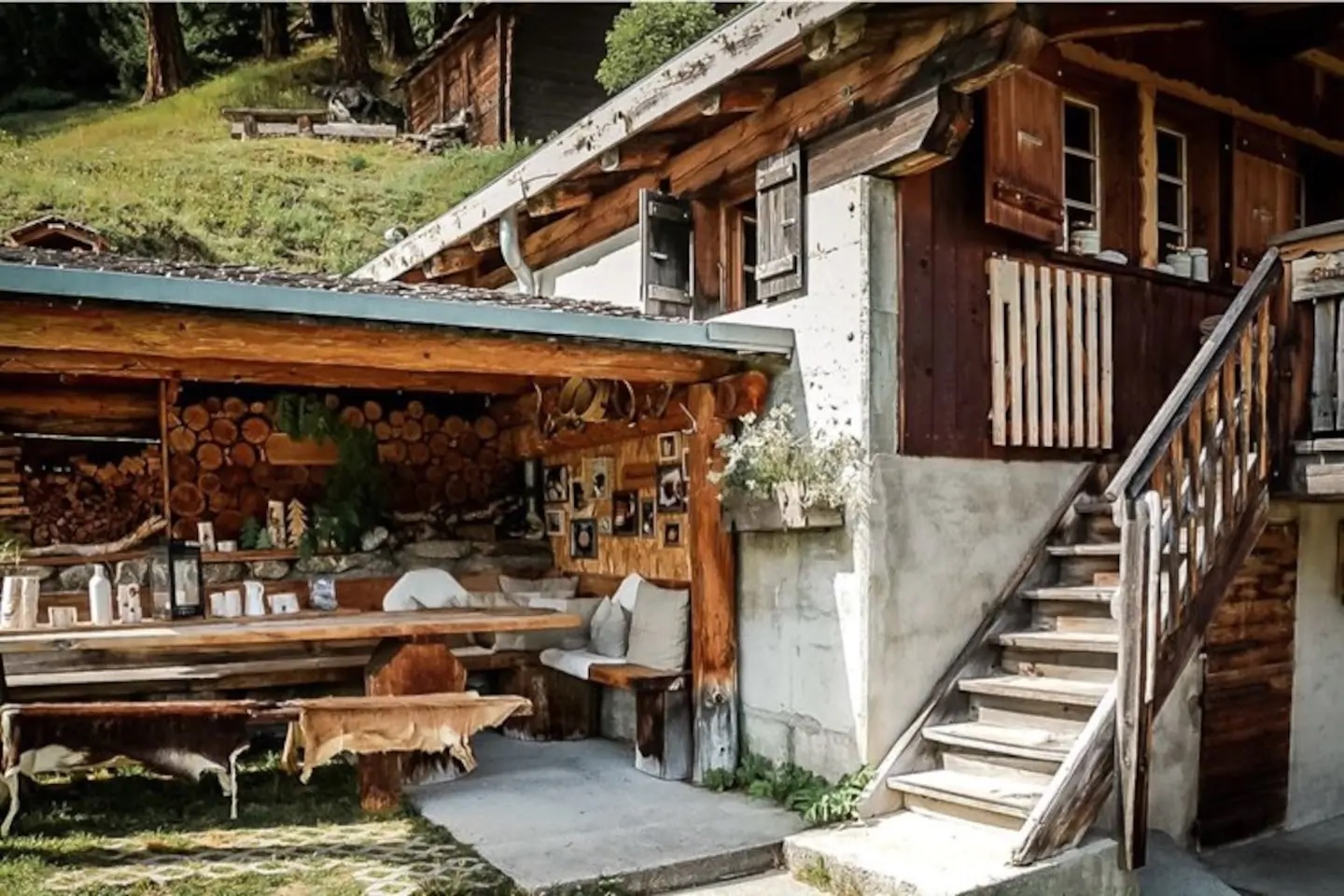 ---
10) Luxury 250 yr old Swiss wine farm with party cellar
Location: Rüschlikon
AirBNB Plus: No
Superhost: Yes
Price: $500+ USD per night
https://www.airbnb.com/rooms/24131265
If you're heading to Switzerland for a special group occasion, this is the lodging for you! The centuries-old four bedroom home features a brilliant party cellar, which is ideal for a party or celebration with up to 20 guests. The hosts can even organize catering for you! You'll be staying on the shores of Lake Zurich in the village of Rüschlikon. Just jump on the train and you'll be in the heart of Zurich in 10 minutes!
Guest review: "Simply amazing place. It is the perfect location to have a small barbeque/party and enjoy the time with your friends. Great outdoor area with a huge wooden table and an absolutely stunning basement, where you can smell the wood and get lost in the atmosphere. You can feel how much effort and love Amanda and her family did put in this house. Everything you need and even more is available, even a popcorn machine. It is also very close to the lake, to have a swim and close to Zurich city center if you need more action. Definitely THE place to visit with your friends/family. The communication with Amanda was also very good, before, during and after the booking." – Domenic
View Photos, Read Reviews & Check Availability
A full day of eating in SWITZERLAND - How expensive is it while travelling? (Vegetarian)
---
11) Luxuriöser, neu ausgebauter Stall
Location: Ardez
AirBNB Plus: No
Superhost: Yes
Price: $300+ USD per night
https://www.airbnb.com/rooms/8502456
This charming two bedroom dates back 400 years, and has been updated in a comfy and cozy base for visitors to this part of Switzerland. The open concept interiors blend modern and natural design elements perfectly, and its big enough to sleep up to four. This family-friendly Swiss Airbnb is located in the gorgeous village of Ardez, which is well connected to the rest of the country by car and public transport. Don't miss a daytrip from here to the stunning city of Innsbruck, Austria. It's less than two hours away by car.
Guest review: "We had an amazing week on Ardez. Esther's house is incredibly beautiful, functional and warm. Everything is top quality and esthetic. We enjoyed the sauna, the books, the music and the films… We just stayed there and walked around as everything was there to satisfy us. No need to go further." – Marion
View Photos, Read Reviews & Check Availability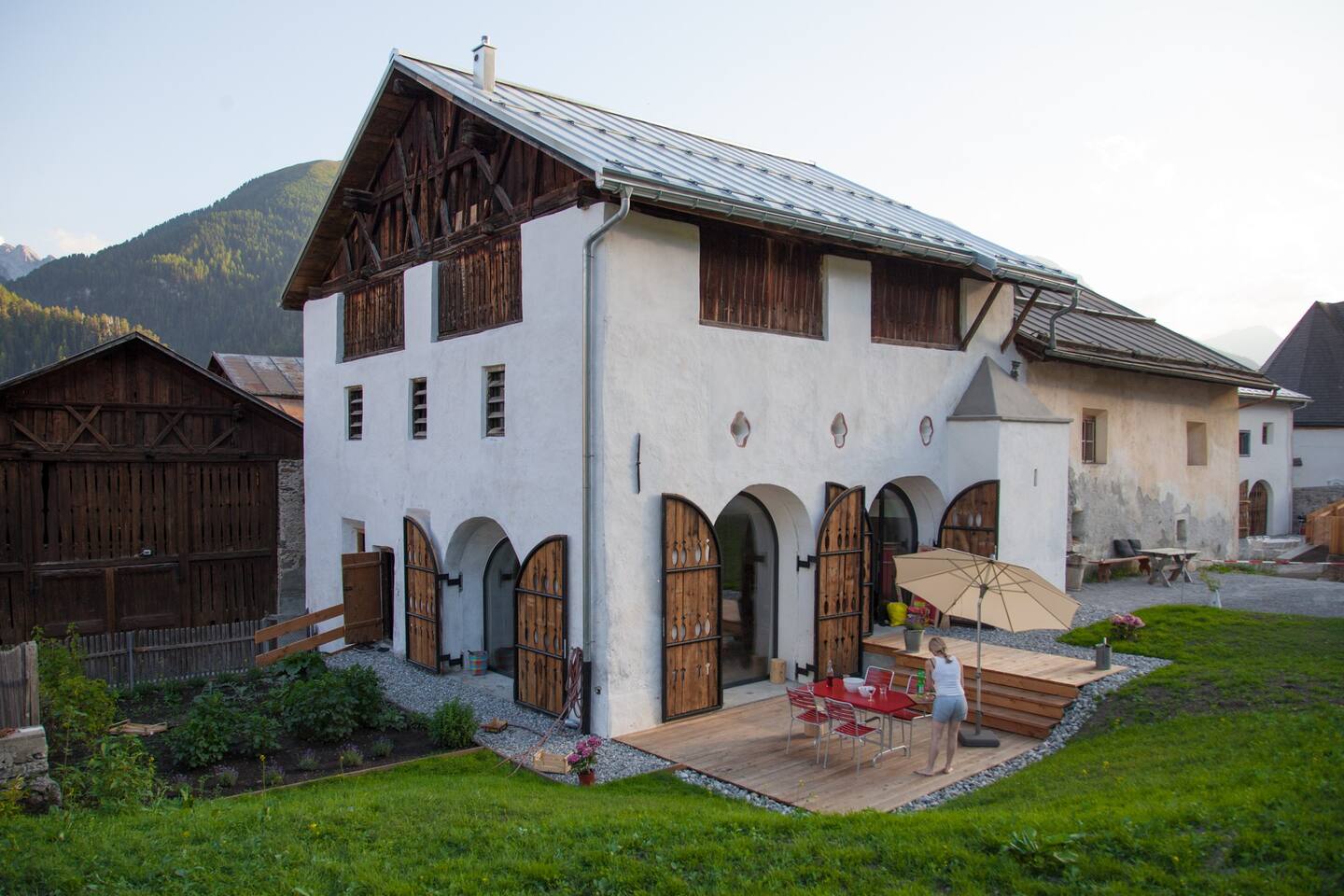 ---
12) Luxury 320 sq apartment in Residential area
Location: Geneva
AirBNB Plus: No
Superhost: Yes
Price: $400+ USD per night
https://www.airbnb.com/rooms/18942742
Oozing elegance at every turn, this sprawling four bedroom Geneva apartment is a stylish abode in the heart of the Swiss city. The historical residence boasts high ceilings, breezy living areas and plush bedrooms fit for royalty. Its location is one of the many reason it has achieved a five-star Airbnb score thus far. Just ten minutes by bus from the city center, this neighborhood is bursting with attractive streets and great restaurants.
Guest review: "This apartment is incredible! From the size to location. It has 5 bedrooms and 5 full bathrooms with toilets. Perfect for a family with children , in-laws and parents or friends. Thank you , Yuliana !" – Cristina
View Photos, Read Reviews & Check Availability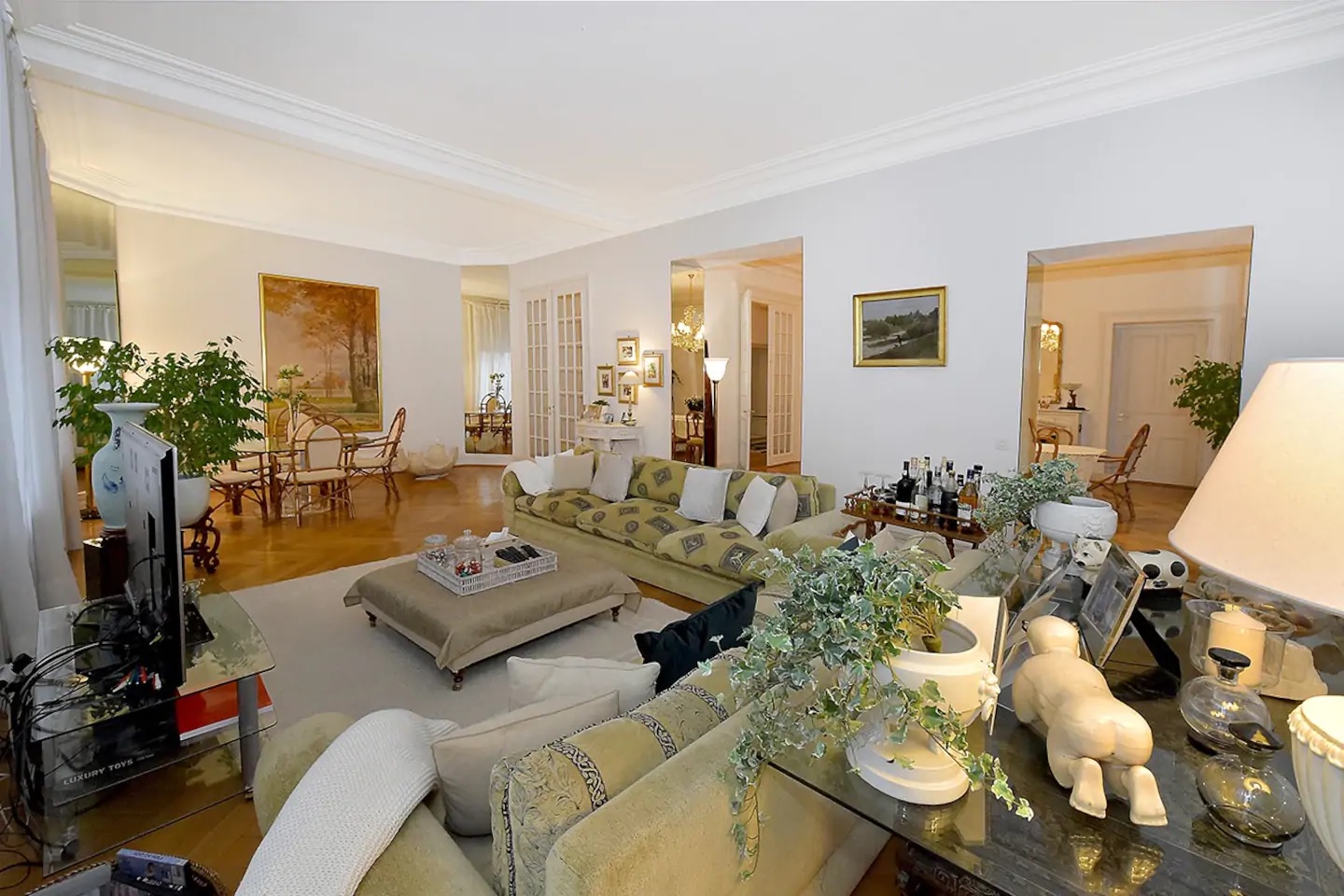 ---
13) Chalet Sonneck – stylish apartment with garden
Location: Wengen
AirBNB Plus: No
Superhost: Yes
Price: $1500+ USD per night
https://www.airbnb.com/rooms/36615166
This luxury three bedroom chalet has space and style in spades, and offers a superb view of the mountains. Located in the charming village of Wengen – which is one of Switzerland's many eco-friendly villages and towns that limit cars – the chalet is contemporary, open and airy, with a terrace, a balcony and generous bedrooms. You'll be just steps from Wengen train station, which is just 15 minutes from Lauterbrunnen, where you can take the railway up to the peaks of Jungfrau. The capital Bern is less than an hour away.
Guest review: "Terrific apartment, has everything you need and more. The view on Jungfrau from the backyard never ceases to amaze. Really practical to have the train station and supermarket so nearby." – Sven
View Photos, Read Reviews & Check Availability
---
14) Chasa Staila – 400 years old Alpine Retreat
Location: Remüs
AirBNB Plus: No
Superhost: Yes
Price: $350+ USD per night
https://www.airbnb.com/rooms/26295410
Escape to a centuries-old alpine home that will take your family vacation in Switzerland to the next level. This six bedroom retreat is huge, perfectly styled and packed with features. The three level home has a basement ski room, a ground floor with great communal living areas and a top floor with beautiful bedrooms or varying sizes and setups. It also has an outdoor area and a balcony with mountain views.
Guest review: "Great place to stay, like a little hotel to yourself. I'm a big fan, especially of the ground floor with the great kitchen and the cozy living room. Particularly beautiful in winter." – Heinz
View Photos, Read Reviews & Check Availability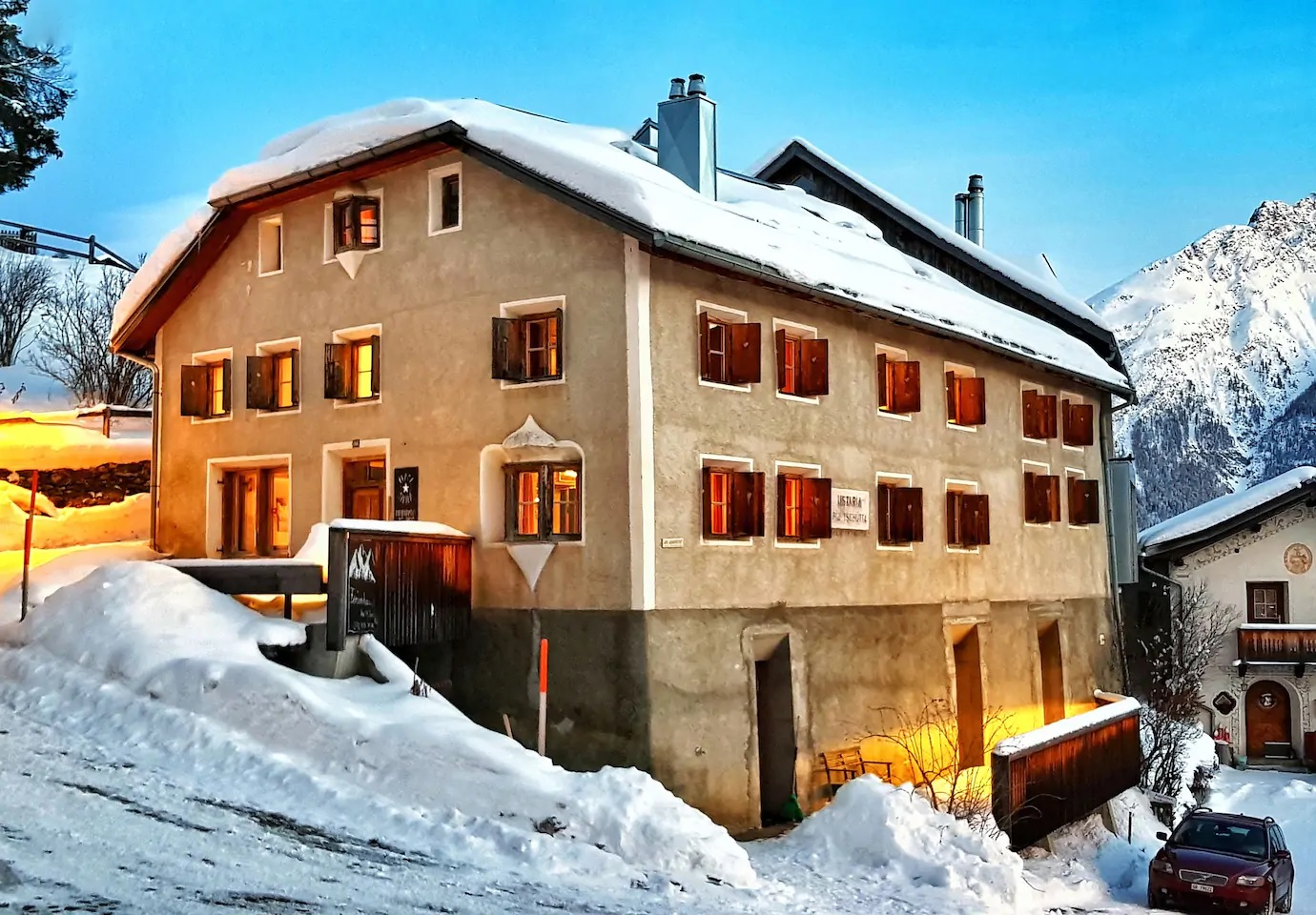 ---
15) Le Bijou Lintheschergasse / Zurich HB 4th floor
Location: Zurich
AirBNB Plus: No
Superhost: Yes
Price: $400+ USD per night
https://www.airbnb.com/rooms/23325594
Zurich is a fantastic walking city, and after a day of getting your steps in you'll want to retire to this luxury Zurich Airbnb for a bit of R&R. The dark, sleek and glamorous one bedroom apartment is five-star rated on Airbnb, and is a lavish little abode you too will fall in love with. And in typical Swiss traditional, the apartment is fitted with a sauna and jacuzzi to reinvigorate yourself in style.
Guest review: "The place is located right next to the station. Stylish with all the tech. Bathroom was very well done with good amenities. Tvs had internet access with Netflix working. The whole place has a great vibe. The gym is also usable. Has a sauna in it too. The host is quick to answer all queries and in fact suggested local tours also. All in all worth it. Will repeat soon hopefully. Good job!" – Yash
View Photos, Read Reviews & Check Availability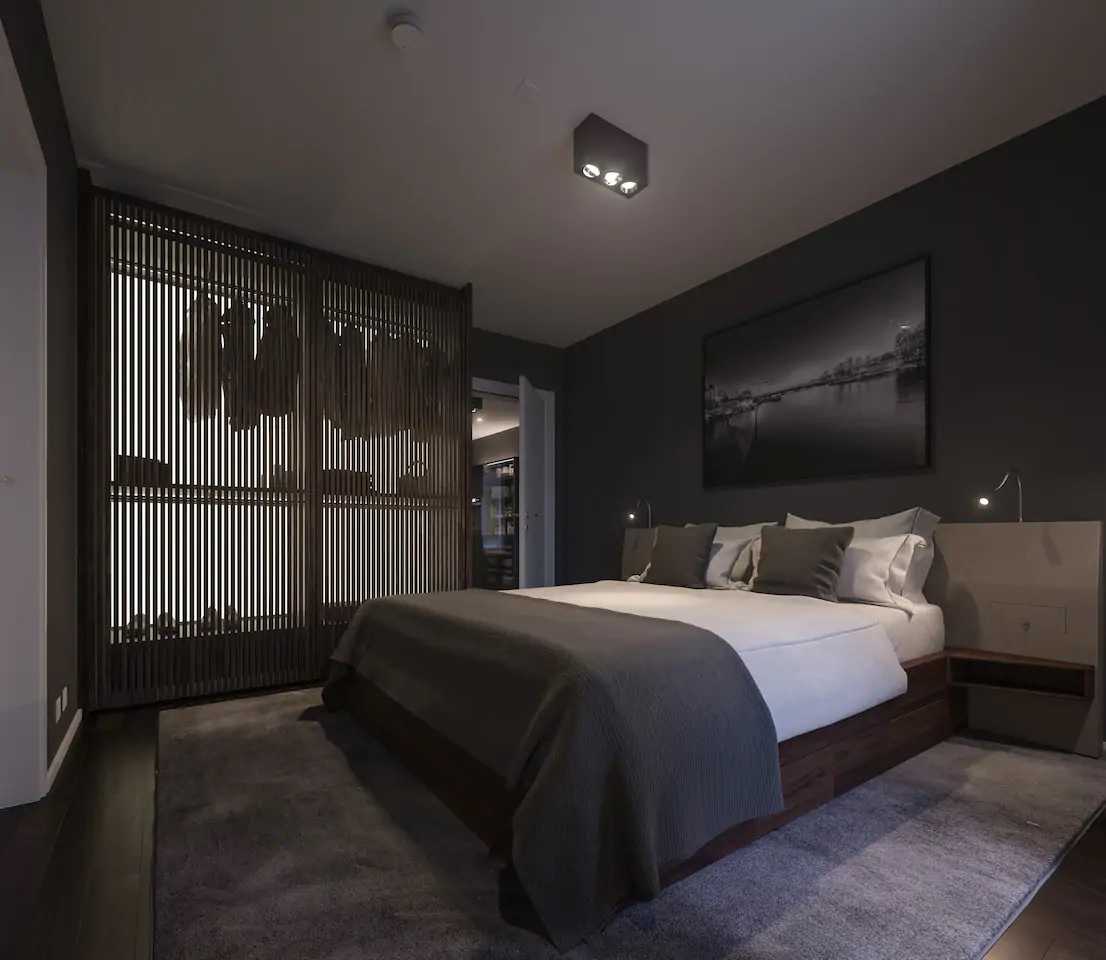 ---
Switzerland Tours To Check Out
With a landscape like this, you'd be mad not to make the most of your Swiss escape. These Switzerland tours and experiences are a brilliant way to maximise and make the most of your time in this beautiful European country.
---
Classic Rigi Round Trip from Lucerne
"Enjoy a unique combination of boat, rack railway and cable car travel in Rigi. This varied tour in the heart of central Switzerland is suitable for both a half or full-day tour."
https://www.getyourguide.com/activity/lucerne-l867/classic-rigi-round-trip-from-lucerne-t43859
Price: From $180 USD (1 day)
Review: "As a big fan of Swiss trains, I wanted to show my 18-year-old grandson the first rack train and everything went wonderfully as usual in this country. a great experience for both and unforgettable moments." – Patrick, France
View Photos, Read Reviews & Check Availability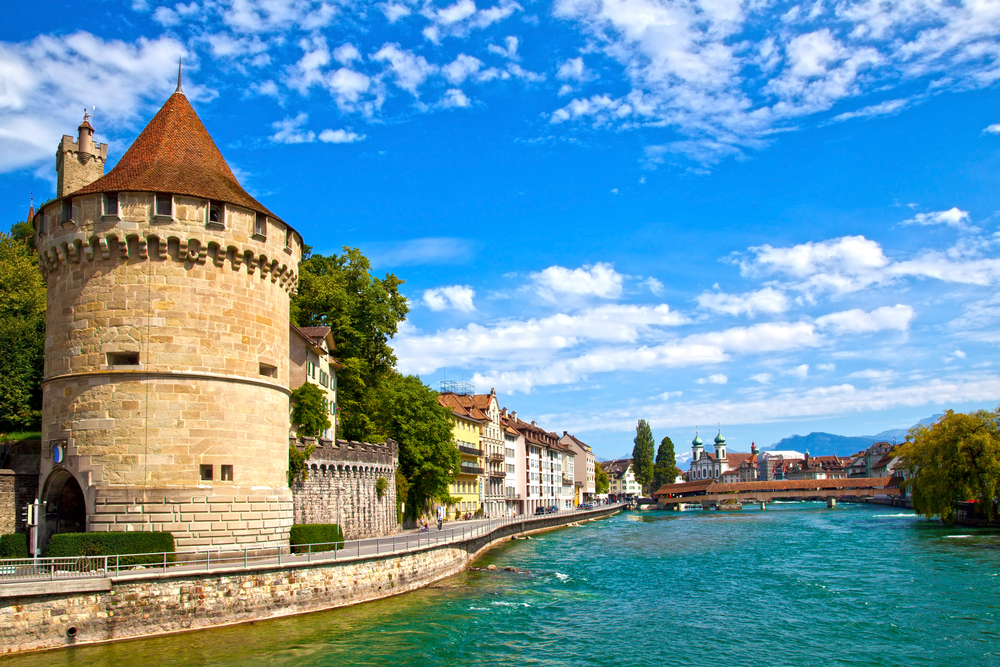 ---
James Bond "Goldeneye" Bungee Jump from the Contra Dam
"Throw yourself off one of the largest dams in the world, just like James Bond did in "Goldeneye." Fall 220 meters toward the river so far below and experience a breathtaking adrenaline rush."
https://www.getyourguide.com/activity/ticino-l80/golden-eye-bungee-jumping-from-the-verzasca-dam-t3225
Price: From $400 USD (30 mins)
Review: "This was one of the greatest, craziest things I have ever done! I recommend everyone to do it. These people have been in business for almost 20 years and are extremely safe. They speak English perfect and do all they can to insure you have a safe jump. It's a very rare rush that you can't get anywhere else."
View Photos, Read Reviews & Check Availability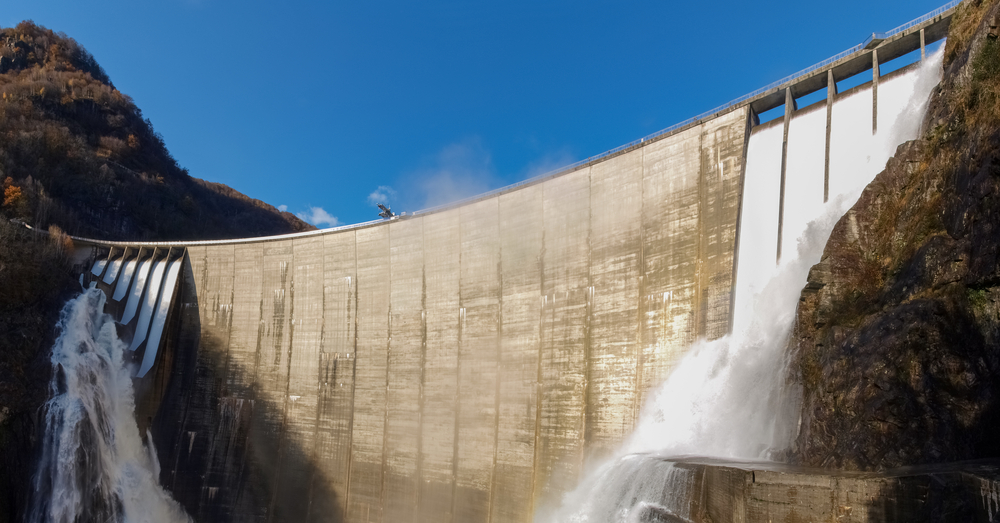 ---
Zurich Walking Tour for the Curious
"Zurich Walking Tour – Legends, Secrets & Hidden Doors, and History Uncovered – Major Highlights & Landmarks Included. Airbnb Experience and Zurich are open! Welcome! Just in time to enjoy summer and this beautiful city. This is a perfect time to (re)discover this charming city with a local, stroll through unassuming yet alluring alleys and explore some remarkable hidden spots."
https://www.airbnb.com/experiences/853090
Price: From $50 USD (2 hours)
Review: "Very good tour, I recommend it to anyone who wants to know details of the city and not just stay with the views. It is the most informative I have done since I arrived in the city, in addition the information is transmitted in a pleasant way and she is very nice." – Raquel
View Photos, Read Reviews & Check Availability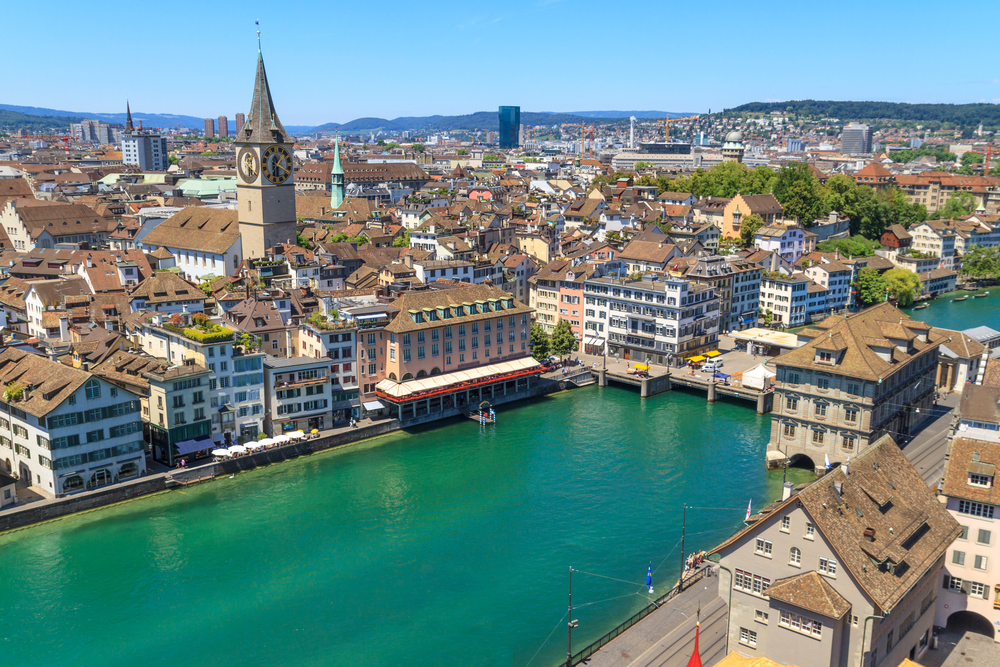 ---
Did I miss any cool Switzerland Airbnb's?
There's literally thousands upon thousands of Swiss Airbnb's, so it was difficult to keep this list to a tight 15. However, if you have a five-star rated Switzerland Airbnb you yourself have stayed at and you think deserves to be on this list, reach out with its details. I'll then check it out to see if it's good enough to get on the list.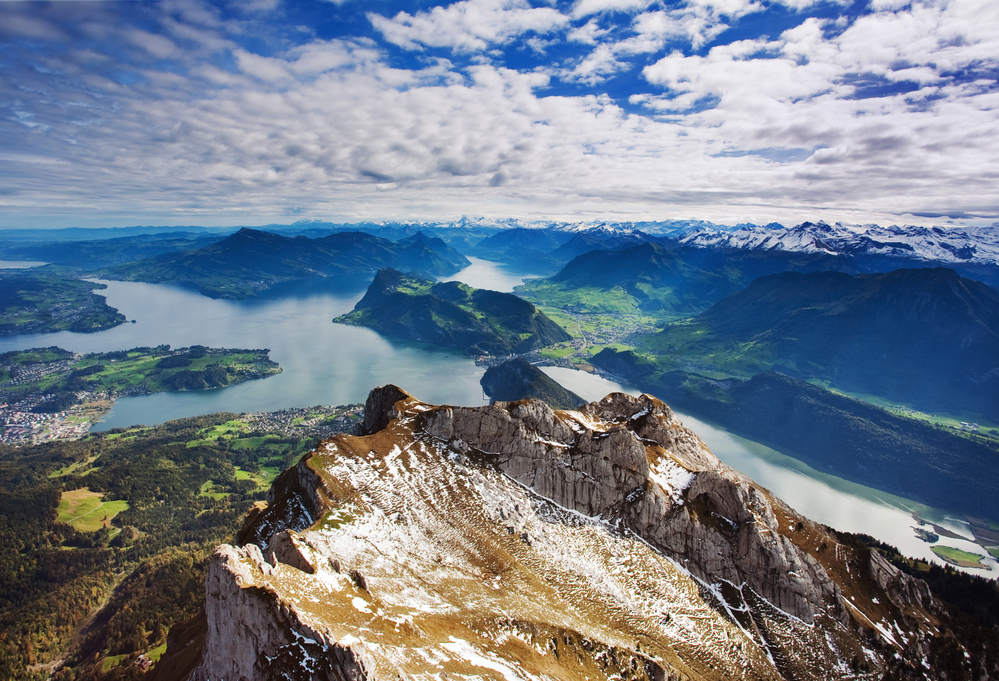 ---
Heading to Switzerland or its European neighbors?
I'm working on creating more exceptional Switzerland content, but in the meantime, check out these other European city guides, itineraries, music festival breakdowns, Airbnb shortlists and so much more. All the countries I've included are near to Switzerland and should be on your European vacation itinerary!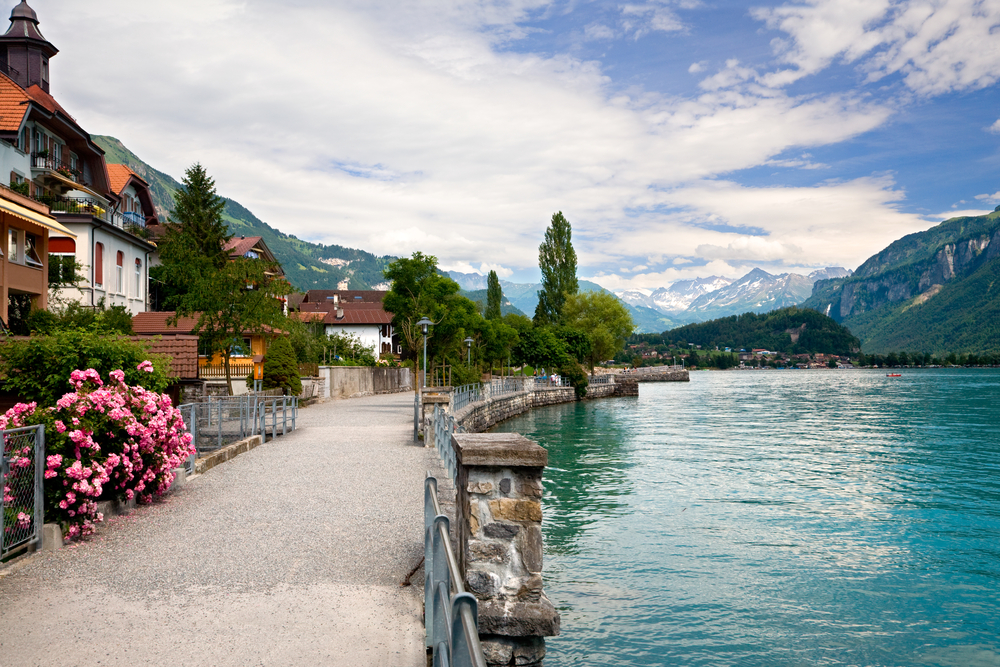 ---
Final thoughts on Switzerland Airbnb's
Whether you're a modern traveler with a love for contemporary city abodes or a romantic free-spirit who's always dreamed of staying in a Swiss alps chateau or an ancient castle, Switzerland puts on a superb Airbnb experience. When you get there, be sure to take a historic cog railway up one of Switzerland's towering mountain peaks – and indulge in some fondue, rosti, chocolate and of course- Swiss cheese! Have an incredible trip.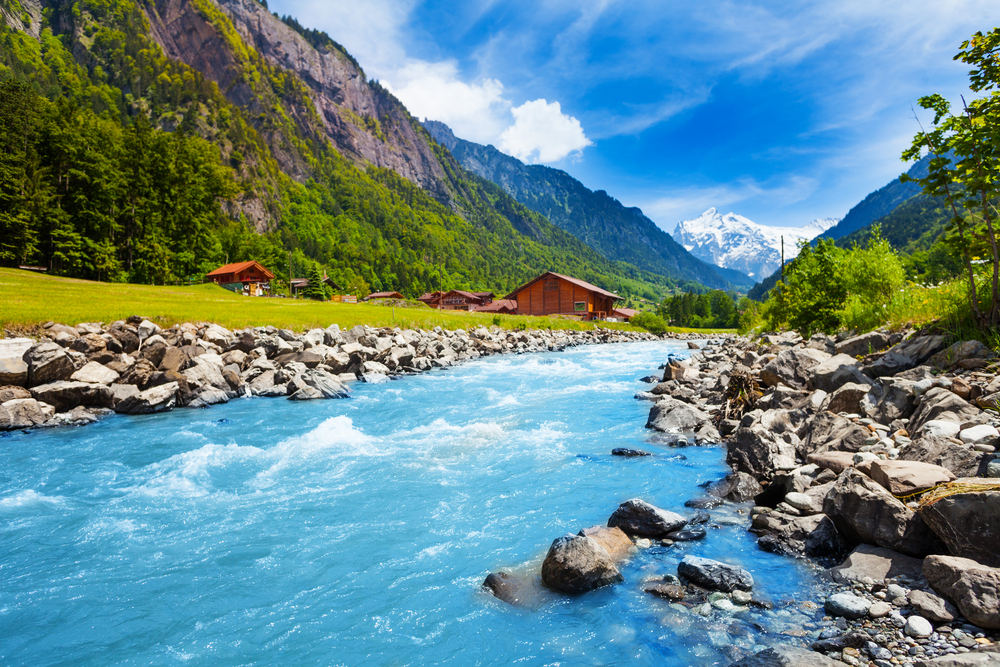 ---
Thanks for reading about the best Switzerland Airbnb's!
Share this list with your Swiss loving travel crew!
https://www.jonesaroundtheworld.com/wp-content/uploads/2020/08/Airbnb-Switzerland.jpg
597
1000
Guest Contributor
https://www.jonesaroundtheworld.com/wp-content/uploads/2017/03/logotry-1-1-300x106.png
Guest Contributor
2020-08-22 19:37:11
2021-04-19 20:12:28
15 Coolest and Unique Airbnb Switzerland Rentals: The Alps, Villages & Cities