Heading to France? Plan the road trip of a lifetime with my list of the best Airbnbs in France! I've searched high and low for fun, unique, and the overall best Airbnb France rentals that will surely inspire an amazing getaway!
Who hasn't daydreamed about running away to France, renting a car and taking their time road tripping around this diverse and picturesque European country?
France truly has something for everyone. If you love the hum of a cityscape, head to Paris, Lyon or other major destinations. If you love the ocean, the French Riviera is the place to be. If you love nothing more than hitting the slopes in winter, the French Alps are pure magic. Add to that many beautiful villages and towns dotted across the French landscape and you have the trip of a lifetime just waiting to be made a reality.
---
I have scoured the depths of Airbnb France to find only the very best stays for my readers from all across the country. From Paris to Toulouse, Bordeaux to Chamonix-Mont-Blac, Cannes to St Tropez, these Airbnb's in France are ideal for a short getaway or a big, countrywide vacation.
These France Airbnb's will be the piece de resistance of your visit to this stunning part of Europe.
---
Quick Breakdown of France Airbnbs
If time is of the essence, I have shortlisted the very best Airbnb's in France to match a range of budgets, styles and locations blow. Check these out and book via my links, or keep scrolling to explore other highly rated France Airbnb's that are calling your name.
My site has a range of great France content that I have linked at the end of this list. Be sure to browse these lists, guides and blogs for more France inspiration. I highly recommend The 91 Best Quotes About France To Inspire A French Vacation.
---
1) Luxury one bedroom apartment with jacuzzi!
"The Best Overall Airbnb France"
Location: Chamonix-Mont-Blanc
AirBNB Plus: No
Superhost: Yes
Price: $100+ USD per night
https://www.airbnb.com/rooms/18920500
This amazing AirBNB in Chamonix-Mont Blanc is not only affordable but a dream in both the warmer or cooler months. The brand new one-bedroom apartment is warm, cozy and stylish, and has an incredible outdoor cedar hot tub to enjoy the majestic mountain landscape from. Why not enjoy an after dinner glass of champagne from the deck or cook up a BBQ? You'll be right in the heart of the charming village of Les Bossons, just five minutes drive from Chamonix and filled with walking and cycling trails.
Guest review: "This apartment was awesome. We would stay here again. Everything about it was perfect. It was a great size for two. The hot tub was amazing. It was very clean and just an all round very cool place. Thanks for having us. Hopefully we will be back one day :)" – Kristi
View Photos, Read Reviews & Check Availability
---
2) A Haven of Peace in Menton with Breathtaking Views
"The Best Luxury Airbnb France"
Location: Menton
AirBNB Plus: Yes
Superhost: Yes
Price: $1000+ USD per night
https://www.airbnb.com/rooms/22260481
The French Riviera town of Menton is a pretty beachy escape with a medieval history. This Airbnb Plus is the best luxury Airbnb in France, and a fantastic way to enjoy Menton. The three bedroom poolside villa is elegant and plush, with regal columns and arches, spacious air conditioned interiors, king beds and family friendly amenities. You'll be located in one of Menton's most beautiful neighborhoods, in close proximity to beaches, the port, markets, museums and restaurants. Just take a look through some of the photos, and I'm sure you'll agree this is one of the best Airbnb France rentals you'll ever stay in!
Guest review: "We had an excellent stay at this fantastic located villa. The view is truly breathtaking. The pictures are very representative of the property. The hosts Eleonore and Philippe are very charming, they live in the upper floor, thus close by to help with any question. We truly recommend this property, it will be an unforgettable experience." – Cory
View Photos, Read Reviews & Check Availability
---
3) Le Corbusier apartment halfway between the two train stations
"The Best Cheap France Airbnb"
Location: Lille
AirBNB Plus: Yes
Superhost: Yes
Price: $50+ USD per night
https://www.airbnb.com/rooms/21574911
The northern French city of Lille is a pretty stop-off on your way to or from Belgium or the Netherlands, and also home to the best cheap AirBNB in France! This stylish one bedroom apartment is modern, neat and unbelievably budget-friendly. It features a large covered terrace, and is within walking distance from Lille's major train station, Old Town Lille and many shops, restaurants and parks.
Guest review: "We had originally booked a 2-night stay, but because of COVID-19, we had to leave a day early. Despite this fact, Pauline's place was BEAUTIFUL! It was in an amazing location (right above a mall), and it was so thoughtfully-decorated! When we came in, we didn't have handsoap and body gel, but once we made this known to Pauline, she hand-delivered these items to us in a timely manner. It was unfortunate we couldn't stay longer, but the short experience we had was great! Tip: make sure you have the correct location because (Hidden by Airbnb) Maps might take you to a place on the other side of Lille." – Irene
View Photos, Read Reviews & Check Availability
---
4) Charming apartment in the heart of Paris
"The Best Airbnb in Paris"
Location: Paris
AirBNB Plus: Yes
Superhost: Yes
Price: $150+ USD per night
https://www.airbnb.com/rooms/24803483
What trip to France is complete within a lengthy sojourn to its capital, Paris? This gorgeous Paris Airbnb Plus has style, location and top ratings in spades. The stately one bedroom apartment is light-filled and tres chic, and located in the central district of Les Halles with its many restaurants, bars and shops. From here on the Paris Metro it's quick and easy to get to all of Paris' major landmarks.
Guest review: "This is a perfect Parisian apartment in an amazing location, walking distance to all the big tourist spots, a main metro station, shops and restaurants. Cécile was super friendly and helpful throughout the whole stay which made for a wonderful stay in Paris. The apartment was spotless and had everything you need." – Andrew
View Photos, Read Reviews & Check Availability
---
5) Duplex studio near the sea
"The Best French Riviera Airbnb"
Location: Saint Tropez
AirBNB Plus: No
Superhost: Yes
Price: $125+ USD per night
https://www.airbnb.com/rooms/34077181
Saint Tropez is a celebrity spotting paradise in the summer months, and the French Riviera hotspot is as beautiful as it is coveted by the upper crust. This duplex studio apartment is modern and minimal, and has its own tree-lined terrace. The heart of Saint Tropez is just 10 minutes away on foot, and the nearest beach and its seaside restaurants is just steps away. A five star rated stay in one of France's most stunning coastal destinations.
Guest review: "Everything was perfect. Bruno is great host, he showed me his apartment personally and wait for me in a late check in! The apartment is super well located, walking distance from the center of the village but far enough to be quiet. Only a hundred meters from the beach! I'll be there again for sure!" – Lucia
View Photos, Read Reviews & Check Availability
---
6) Studio open on nature in Marseille
Location: Marseille
AirBNB Plus: Yes
Superhost: Yes
Price: $200+ USD per night
https://www.airbnb.com/rooms/23882377
The French port city of Marseille is an ancient location that is now a multi-cultural, fascinating destination. This one bedroom guesthouse is one of the city's most highly rated Airbnbs, with great hosts eager to ensure your stay is superb. The self-contained Airbnb Plus guesthouse is air conditioned and styled with warm and natural decor, and you'll enjoy use of the great outdoor pool. This quiet neighborhood of Marseille has many parks and walking trails and is an easy commute into the heart of the city.
Guest review: "This place is absolute Gorgeous with utmost detail to interior design. Lea and Thomas were very warm and welcoming. I felt at home straightaway. Super close to calanques. Super comfy bed and actually the best in all Airbnbs i stayed in south of france. I would highly recommend staying here, specially for visiting Calanque or to enjoy peace and tranquility away from the Marseille crowd :). Safe neighbourhood and got free street parking 1 min walk from home. Having a car is Great option." – Manju
View Photos, Read Reviews & Check Availability
---
7) Revamped Flat in Vintage Building with Wraparound Balcony
Location: Cannes
AirBNB Plus: Yes
Superhost: Yes
Price: $100+ USD per night
https://www.airbnb.com/rooms/23563440
It may be most famous for its film festival, but the French Riviera town of Cannes is an upmarket seaside oasis with so much more to offer that an annual event. This affordable one bedroom flat is decorated in a quintessential chic French style, and features open plan living areas, and an outdoor breakfast nook with views. It also has air conditioning and heated floors. Explore this friendly neighborhood on foot, or jump on the local buses or trains and explore other French Riviera right nearby. Nice Airport is just 25 minutes away.
Guest review: "We really enjoyed our stay at Julie's place- Cannes was a highlight of our trip! The apartment was clean and well equipped and in a great location about 10 mins walk from the beach. It is very modern and faces away from the main street so was very quiet even with the balcony door open. We would definitely stay again next time we are in Cannes!" – Anne
View Photos, Read Reviews & Check Availability
---
8) Quiet and friendly apartment facing the sea Promenade des Anglais
Location: Nice
AirBNB Plus: Yes
Superhost: Yes
Price: $150+ USD per night
https://www.airbnb.com/rooms/26528381
The city of Nice is arguably the French Riviera's most famous destination, and a visit here is mandatory down these parts. Perfectly positioned on Nice's famous beachside promenade, this one bedroom apartment is stylish, bright and modern and Airbnb users love it! Gaze out to the sea from your top floor Airbnb Plus digs, head across to the beach for a day in the sun or wander down to eat, drink and sightsee in beautiful Nice!
Guest review: "Our stay at this loft apartment couldn't have been better. It is perfectly positioned to take advantage of the beach and town. It was the perfect place for us to base ourselves for our holiday. Nice was a great host and he ensured that we had had everything that we needed." – Andrew
View Photos, Read Reviews & Check Availability
---
9) Chic and refined apartment with terrace in the heart of Bordeaux
Location: Bordeaux
AirBNB Plus: Yes
Superhost: Yes
Price: $200+ USD per night
https://www.airbnb.com/rooms/4655216
French wine is the cream of the crop, and Bordeaux is one of the best wine destinations in the world. This Bordeaux Airbnb Plus boasts two bedrooms, spacious and classically elegant interiors, a marble fireplace, outdoor terrace and plush furniture. Nestled in the heart of the town of Bordeaux, you'll be able to explore much of this city and it's museums on foot, as well as enjoy trips to some of the world's leading wineries. Cheers!
Guest review: "** Fantastic ** Ariele's apartment is spacious, clean and absolutely beautifully decorated. As an Airbnb host I appreciated all of the little extra touches. It is a fully functioning apartment; in a fantastic location and is very spacious. Ariele left great local tips. Lots of restaurants and bars nearby that seemed to be popular with locals as well as travellers. Highly recommended!!"
View Photos, Read Reviews & Check Availability
---
10) Rare Apartment "Spa Jacuzzi" Old Heart Lyon
Location: Lyon
AirBNB Plus: Yes
Superhost: Yes
Price: $150+ USD per night
https://www.airbnb.com/rooms/30431956
The ancient riverside city of Lyon is a French treasure, and this beautiful Airbnb France rental is the place to call home while you're here. The industrial abode is warm, well-styled and highly rated, and even has a private jacuzzi you'll absolutely love! The one-bedroom apartment is located in a great central neighborhood for walking, with many shops, restaurants and bars to be discovered locally.
Guest review: "The space was very stylish and well-appointed! We loved staying in the old town, but it was easy by bus to get anywhere. We would definitely recommend to others – kitchen was a good size for cooking and the bedroom was cozy. Very comfortable bed! We had quiet night's sleep!" – Erin
View Photos, Read Reviews & Check Availability
---
11) Warm T2 downtown quiet location + patio
Location: Toulouse
AirBNB Plus: No
Superhost: Yes
Price: $70+ USD per night
https://www.airbnb.com/rooms/20291368
The "pink city" of Toulouse is famed for its pretty terracotta homes, and is definitely worth a visit if you're road tripping across France! If you're passing through, this special apartment is quiet, enjoyable and perfectly located downtown. The one bedroom abode is sleek and stylish, with monochrome interiors and a roomy private patio. Toulouse's major train station is 10 minutes away on foot, and it's highly recommended to explore the city like a local and rent a bike from any of the local bike stations.
Guest review: "A great little apartment in easy walking distance to everything. Lucas and Helene made everything so easy with some great tips for restaurants in the area." – Amanda
View Photos, Read Reviews & Check Availability
---
12) Renovated historic apartment in the heart of Avignon
Location: Avignon
AirBNB Plus: Yes
Superhost: Yes
Price: $75+ USD per night
https://www.airbnb.com/rooms/25852264
The medieval city of Avignon is a major destination in France's stunning Provence region, and is a pretty city well worth visiting. Every part of this amazing two bedroom apartment is impressive, from its marble bathroom to modern chalkboard kitchen backsplash. You'll be located in the heart of Avignon, an easy walk to all central landmarks, including the Palais de Papes. All this for such a low price – no wonder it has a perfect five star rating from all previous guests!
Guest review: "Celia's place was amazing. Great location, super clean and everything was perfect. Celia was very accommodating even when we checked in on Christmas Day. Thank you!!!" – Han-Na
View Photos, Read Reviews & Check Availability
---
13) Luxury panoramic apartment, huge terrace overlooking town, lake and mountain
Location: Annecy
AirBNB Plus: Yes
Superhost: Yes
Price: $400+ USD per night
https://www.airbnb.com/rooms/28440695
The Alpine destination of Annecy is something truly special, and visitors come to this charming town for its relaxed pace, picturesque pastel homes, meandering canals and cobblestone streets. This incredible luxury apartment offers one of the best panoramic views of the town from its enormous terrace, and the modern two bedroom Airbnb Plus is situated in the heart of town. Wander to the town Square and Annecy Abbey or in the warmer months enjoy the local beach. In winter, Annecy is the perfect place to hit the slopes of this incredible mountain region.
Guest review: "Such a fantastic property, in an amazing location, close to the cycle path so super easy to get to the Lake. The apartment is stunning and modern. I wouldn't hesitate to book again." – Sarah
View Photos, Read Reviews & Check Availability
---
14) GRENOBLE center – industrial decoration
Location: Grenoble
AirBNB Plus: No
Superhost: Yes
Price: $50+ USD per night
https://www.airbnb.com/rooms/22711812
A famous location in the southeastern pocket of France, the riverside city of Grenoble sits at the foot of a mountain region and is renowned for its cable cars that transport visitors to its mountainside fortress. This cozy one bedroom apartment is an industrial design lovers dream with a small balcony. This budget-friendly and widely loved pad is just five minutes walk from the centre of Grenoble and it's train station and 10 minutes walk from the cable car experience.
Guest review: "A great little place, cosy and very central to everything. Walkable to the train station which was a big plus and Jerome was a helpful and responsive host!" – Anisha
View Photos, Read Reviews & Check Availability
---
15) Pampelonne in the shade of umbrella pines
Location: Ramatuelle
AirBNB Plus: Yes
Superhost: Yes
Price: $300+ USD per night
https://www.airbnb.com/rooms/26574803
Ramatuelle is a lesser-known French town that is quiet, cozy and offers an experience that is really something special. This three-bedroom home has been updated into a modern dream, while still retaining many of its charming rustic elements. It has a fantastic pool, poolside terrace and spacious interiors, and just a few minutes away on foot is the mythical shores of Pampelonne, a famous crescent-shaped beach. From here, reaching the Riviera city of St Tropez is a breeze. Currently boasting a perfect 5-star rating, this Airbnb France is guaranteed to be a highlight of your French getaway!
Guest review: "A beautiful house! New, modern, very well equipped, in a quiet place. Lovely architecture, high quality, three nice bedrooms with really good beds, nice kitchen etc. And the outdoor area is beautiful and private. Just a few minutes walk from the beach. And Édouard was a very good host!! Hope we can rent it again!" – Ina
View Photos, Read Reviews & Check Availability
---
16) Luxury Chalet – BlackRock Ski Lodge
Location: Chamonix
AirBNB Plus: No
Superhost: Yes
Price: $1200+ USD per night
https://www.airbnb.com/rooms/7004809
If you're heading to France to hit the slopes during the winter months, the resort town of Chamonix is a must visit. The town at the base of France's famous Mont Blanc mountain range has many Airbnbs, but this luxury ski chalet is one of the best! I can't say enough about this seven bedroom / six level abode, which features an en-suite per bedroom, a bar, huge living spaces, a jacuzzi, sauna, private garden and so much more. You'll also have unparalleled views of the Chamonix Valley. This is how the celebrities do Chamonix!
Guest review: "The Blackrock Chalet is as magical as it Appears on the pictures, maybe even more beautiful. It lies above the village of Les Houches directly on the edge of the forest on a large plot of land through which a small stream splashes. Everyone can see for themselves the wonderful interior design. The house is absolutely perfect for large groups. We were 15 adults, singles and couples as well as a baby and there was enough space in the house for everyone. The different levels with chill out, bar and dining room provide a place for everyone to relax. We especially liked the kitchen, which is huge and you manage to cook without problems for many hungry people. Not to forget the sauna and the Jacuzzi. To admire the sky in the warm water should not be missed. Liz was there before and during my stay for my many questions and always answered immediately. Thanks a lot for letting us stay in your beautiful chalet, we want to come back soon." – Lucia
View Photos, Read Reviews & Check Availability
---
17) Bohemian Chic Duplex In Saint Germain
Location: Paris
AirBNB Plus: Yes
Superhost: Yes
Price: $250+ USD per night
https://www.airbnb.com/rooms/17130686
Enjoy Paris like the bohemians of the past did, and book a stay at this fantastic duplex – one of Paris' best AirBNB's by far. The one bedroom AirBNB Plus perfects the balance between modern convenience and Parisian chic, and has deluxe bedding, elegant decor and a real feeling of home. The St German neighborhood of Paris is a buzzing district situated on the city's Left Bank, and you'll enjoy a host of restaurants, cafes, bars and shops right on your doorstep. From here, exploring the rest of Paris on the Metro is quick and easy.
Guest review: "Our stay at Michel's place was perfect, the apartment has been perfectly set up to cater for your every need. The location is fantastic, check in with Oxana was very smooth, we loved our stay. Thank you!" – Andrea
View Photos, Read Reviews & Check Availability
---
France Tours & Experiences
There is a plethora of bestselling tours and experiences to be had across Paris. From admiring the great artists work at the Louvre to tanning on a catamaran in Cannes, I've shortlisted the best France tours and experiences that you'll definitely want to get in on!
---
PARIS: LOUVRE MUSEUM TIMED-ENTRANCE TICKET
"Benefit from a dedicated skip-the-ticket-line entrance to the Louvre Museum in Paris, and enjoy more time to see the artistic masterpieces such as Leonardo da Vinci's Mona Lisa in one of the world's greatest museums."
https://www.getyourguide.com/louvre-museum-l3224/
Price: From $35 USD (1 day pass)
Review: "The most important Museum in the World! Must book ahead . Much shorter lines. Worth it! The sun came out and shined thru the glass of the iconic triangle Entrance, and the ornate buildings that once were palaces! Even while waiting, the views were a feast for the eyes. And WOW, when you get inside! Such treasures. Plan ahead for your tour. You can't see everything in one day. Come early in the day. Crowds everywhere. Do use the free glass lockers to stow your bags: Coats, umbrellas, backpacks and such. Then view the museum comfortably." – Eva, United States." – Eva, USA
View Photos, Read Reviews & Check Availability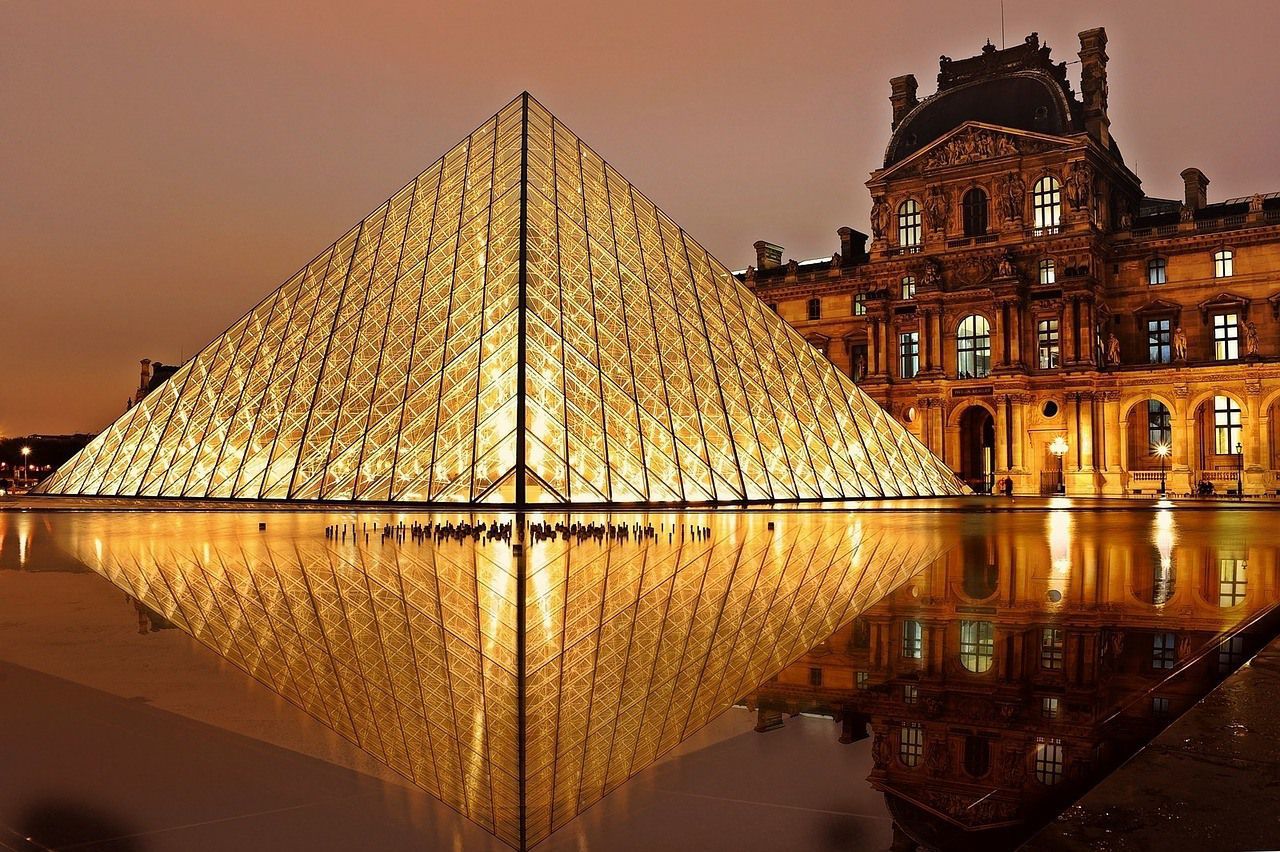 ---
Cannes: Half-Day Catamaran Cruise
"Climb aboard a modern and fully equipped catamaran in the Bay of Cannes and take in the breathtaking views of the glamorous French Riviera on a half-day cruise. Top up your tan as you relax on board, and enjoy some time to swim and snorkel."
https://www.getyourguide.com/activity/cannes-l15/cannes-half-day-catamaran-cruise-t101144
Price: From $100 USD (3 hours)
Review: "Great outing with friendly staff who know what it does! New 1A catamaran, neat and clean. Very nice berth, great sea. Diving, swimming, canoeing etc. there was enough time for that. It was not overbooked either, everyone had space. Including there was also O juice, water, cake and melon. Everything is very professional, classy and discreet. It doesn't get any better than this! Both thumbs up………" – Uwe, Germany
View Photos, Read Reviews & Check Availability
Cannes, France - What to do in Cannes for a day
---
Paragliding in the MontBlanc valley
"I have flown across Europe, flying national and international competitions and in my free time I love to fly both cross country and aerobatics as well as combining paragliding with my other passions of skiing and climbing. All of this in one of the greatest and most beautiful places to fly, Chamonix mont blanc."
https://www.airbnb.com/experiences/668497
Price: From $150 USD (1 hour)
Review: "Must do if you in Chamonix, easy to find, front desk were helpful, pilot was brilliant really friendly, great sense of humour and a very experienced pilot, walked me through the whole process from start to finish, even let me take over for a bit, a memory that will stay with my son and I forever thanks" – Rich
View Photos, Read Reviews & Check Availability
CLIMBING MONT BLANC with DRONE 2018
---
Bordeaux Essentials wine tour
"A tour for the truest of wine enthusiasts, this full day tour gives you a unique taste of the variety of Bordeaux's plentiful vineyards, learning all about their varying qualities. You'll first visit a chateau in the Pessac-Leognan wine region for a tour and wine tasting, before moving to the Entre-Deux-Mers appellation."
https://www.airbnb.com/experiences/1226510
Price: From $200 USD (8 hours)
Review: "Yan was a great guide, both in French and English. We were lucky to have a beautiful sunny day in February and also, we were a group of 3 and no-one else booked on that day, so we got a private tour. Tastings are included in the price, as well as a great lunch in a winery. If, like me, you're new to the world of Bordeaux wine, you will definitely learn a lot." – Rémy
View Photos, Read Reviews & Check Availability
Bordeaux Vacation Travel Guide | Expedia
---
Did I miss any of the best Airbnbs in France?
There are thousands upon thousands of Airbnb's across France, so narrowing my list down to only the best of the best was tough. However, if you have recently stayed in a top star France Airbnb or are the host of one, feel free to reach out to me to see if I can add you to the list. You can find me directly at my email or on my social media channels!
---
Planning a trip to France?
France is always a marvellous idea! I have a range of content on my blog that covers not just the capital Paris, but other destinations across this beautiful European country. These France blogs, lists and guides are guaranteed to give you many exciting ideas of what to see and do!
---
Final thoughts on Airbnb France
Airbnbs in France are the perfect balance of nostalgic French romance and modern convenience, and I absolutely loved researching them! Whether you are heading to Paris, to the French Riviera, to the French Alps or to the fields of Provence, I guarantee with Airbnb's like these you will have the most memorable trip of your life!
---
Thanks for reading my Airbnb France travel guide!
Share this list with your Airbnb France travel crew!
https://www.jonesaroundtheworld.com/wp-content/uploads/2020/06/Best-Airbnbs-In-France.jpg
664
1000
Guest Contributor
https://www.jonesaroundtheworld.com/wp-content/uploads/2017/03/logotry-1-1-300x106.png
Guest Contributor
2020-06-25 00:31:46
2021-03-31 23:28:49
The 17 Best Airbnbs in France | Cities, Villages, The Riviera & The Alps