Searching for the best quotes about France? I've compiled the ultimate list of the greatest quotes ever spoken about the European country that are guaranteed to inspire and enchant.
Timeless, elegant and endlessly delighting, France continues to be a world class destination tens of millions of visitors each year flock to.
There's endless inspiration to be found in the cobblestone streets of Paris, the lavender fields of Provence, the stylish seafront locales of the French Riviera and the mountain peaks of the Alps – and everywhere in between.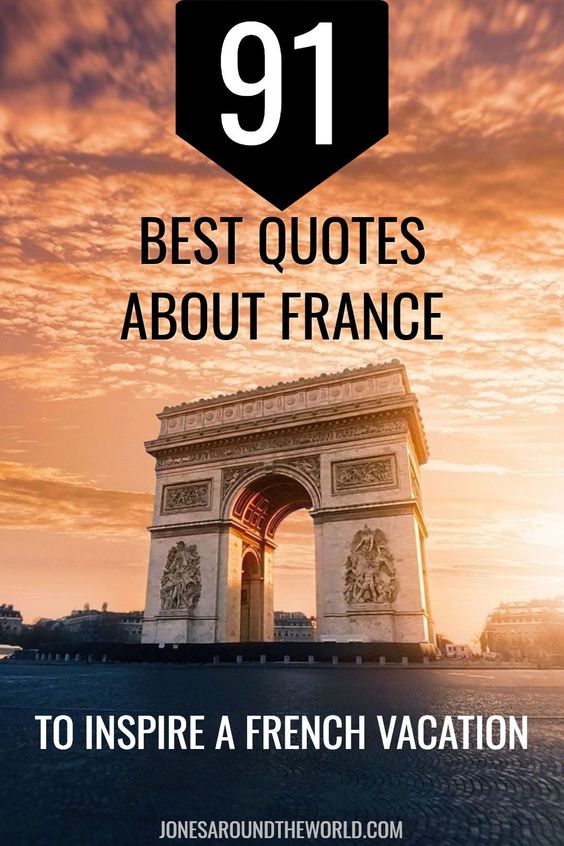 ---
As a result, we have been gifted with some of the most memorable quotes about France to enjoy.
These 91 quotes are some of the best France quotes that stir the senses and convey the beauty of the European destination to the reader.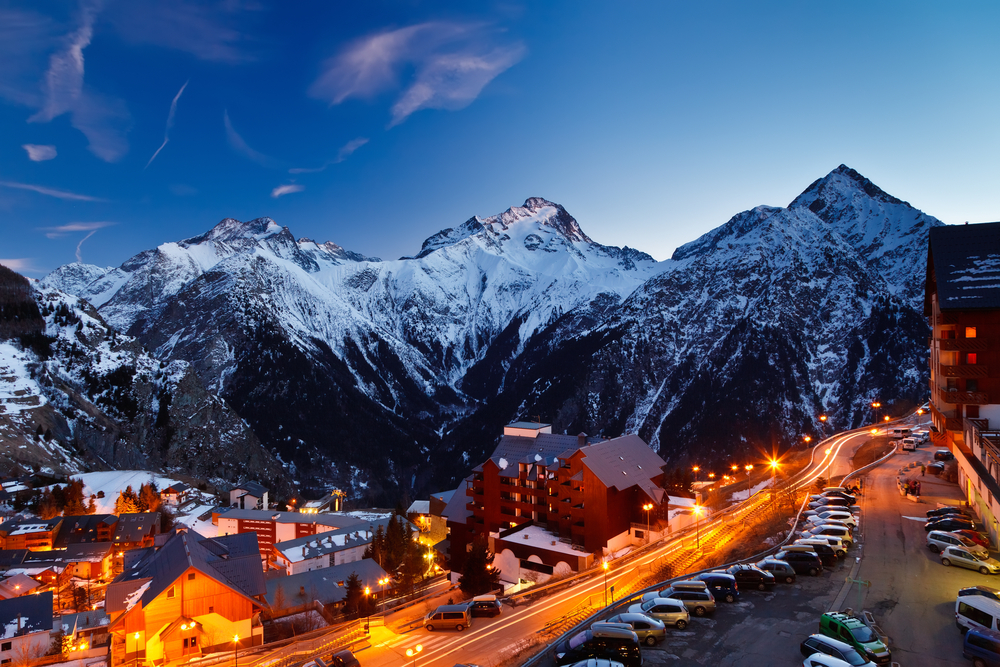 ---
The Best Quotes About France
Some quotes about France really just sum up this incredible European country and transport you right there. These are the best of the best quotes about France from some of the greatest wordsmiths in history.
1) "If you are lucky enough to have lived in Paris as a young man, then wherever you go for the rest of your life, it stays with you, for Paris is a moveable feast." – Ernest Hemingway
2) "I wanted to get far away from those who believed in cruelty, so then I went to France, a land of true freedom, democracy, equality and fraternity." – Josephine Baker
3) "Other countries drink to get drunk, and this is accepted by everyone; in France, drunkenness is a consequence, never an intention. A drink is felt as the spinning out of a pleasure, not as the necessary cause of an effect which is sought: wine is not only a philtre, it is also the leisurely act of drinking." – Roland Barthes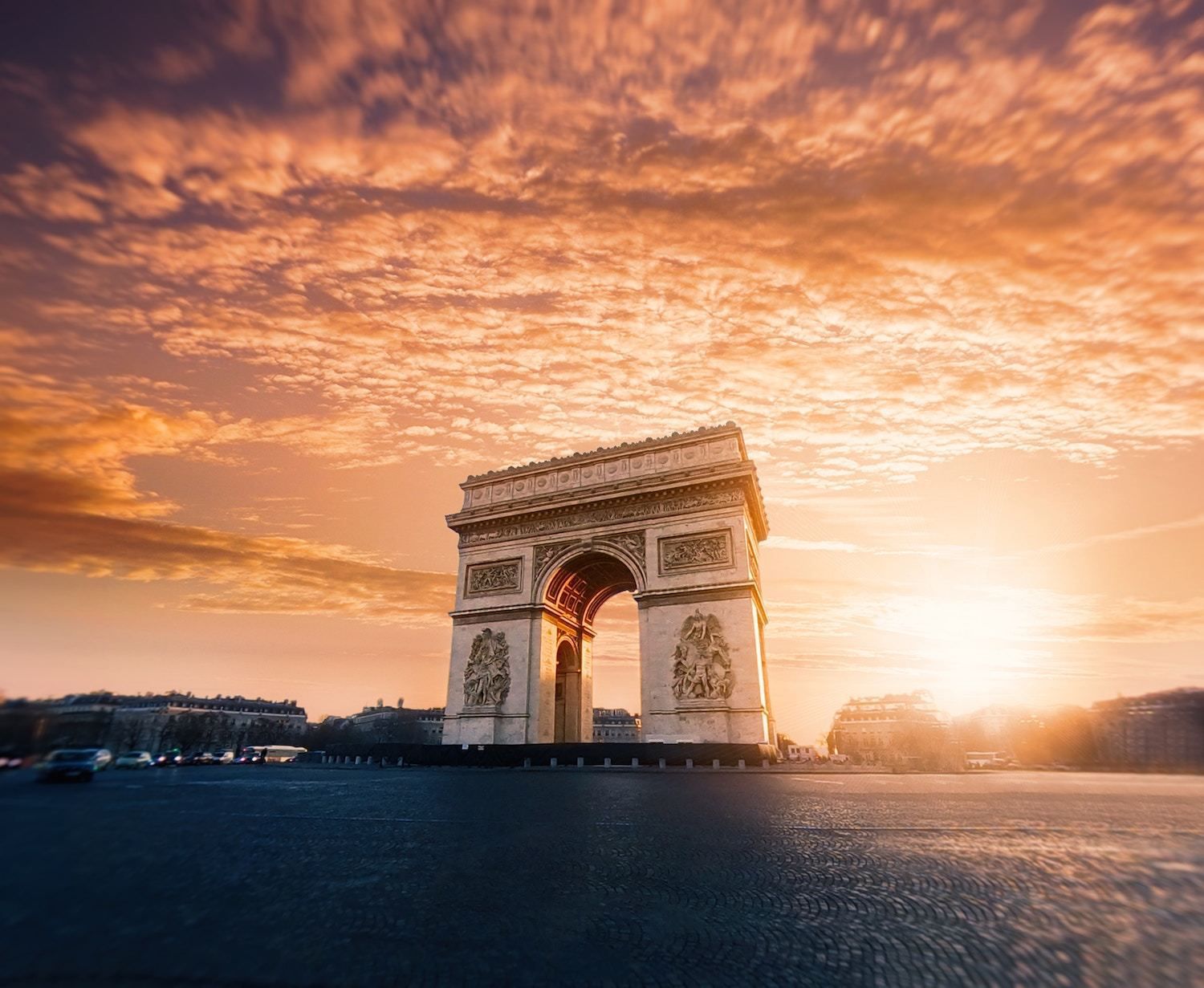 ---
4) "In France you cannot not have lunch. If you stopped the French from having lunch, you will have a second revolution, I can tell you this. Not going to work – it is part of the French privilege." Christian Louboutin
5) "I do not believe there is another city on earth so beautiful as Paris nor another people with such an appreciation of the beautiful as the French…" – Edward Hopper
6) "You can't escape the past in Paris, and yet what's so wonderful about it is that the past and present intermingle so intangibly that it doesn't seem to burden." – Allen Ginsberg
7) "I think Paris smells not just sweet but melancholy and curious, sometimes sad but always enticing and seductive. She's a city for the all senses, for artists and writers and musicians and dreamers, for fantasies, for long walks and wine and lovers and, yes, for mysteries." – M.J. Rose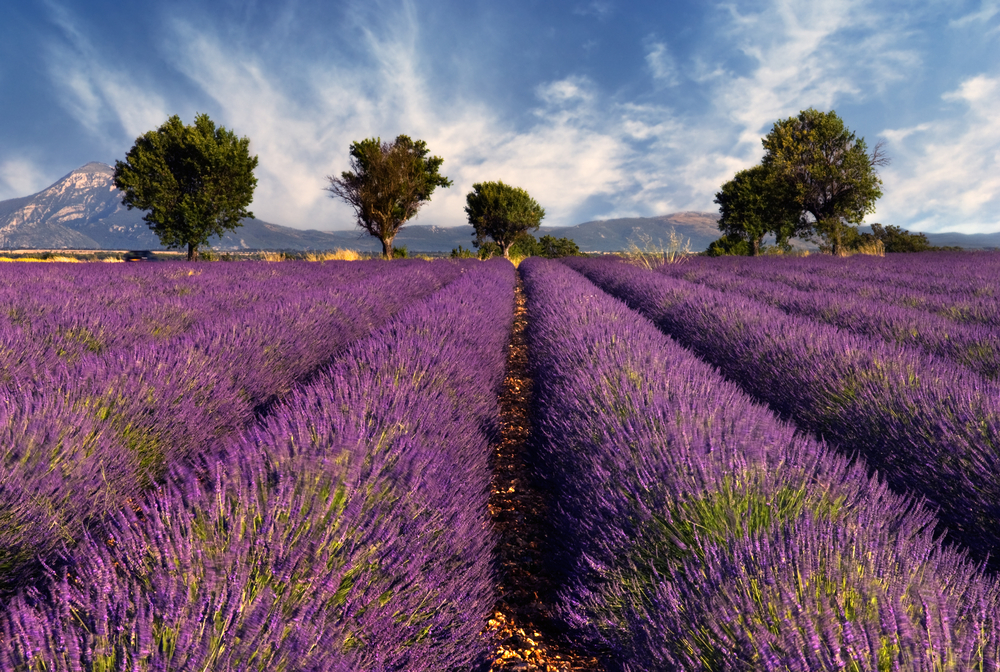 ---
8) "I just love France, I love French people, I love the French language, I love French food. I love their mentality. I just feel like it's me. I'm very French." – Olga Kurylenko
9) "I had come to the conclusion that I must really be French, only no one had ever informed me of this fact. I loved the people, the food, the lay of the land, the civilized atmosphere, and the generous pace of life." – Julia Child
10) "What an immense impression Paris made upon me. It is the most extraordinary place in the world!" – Charles Dicken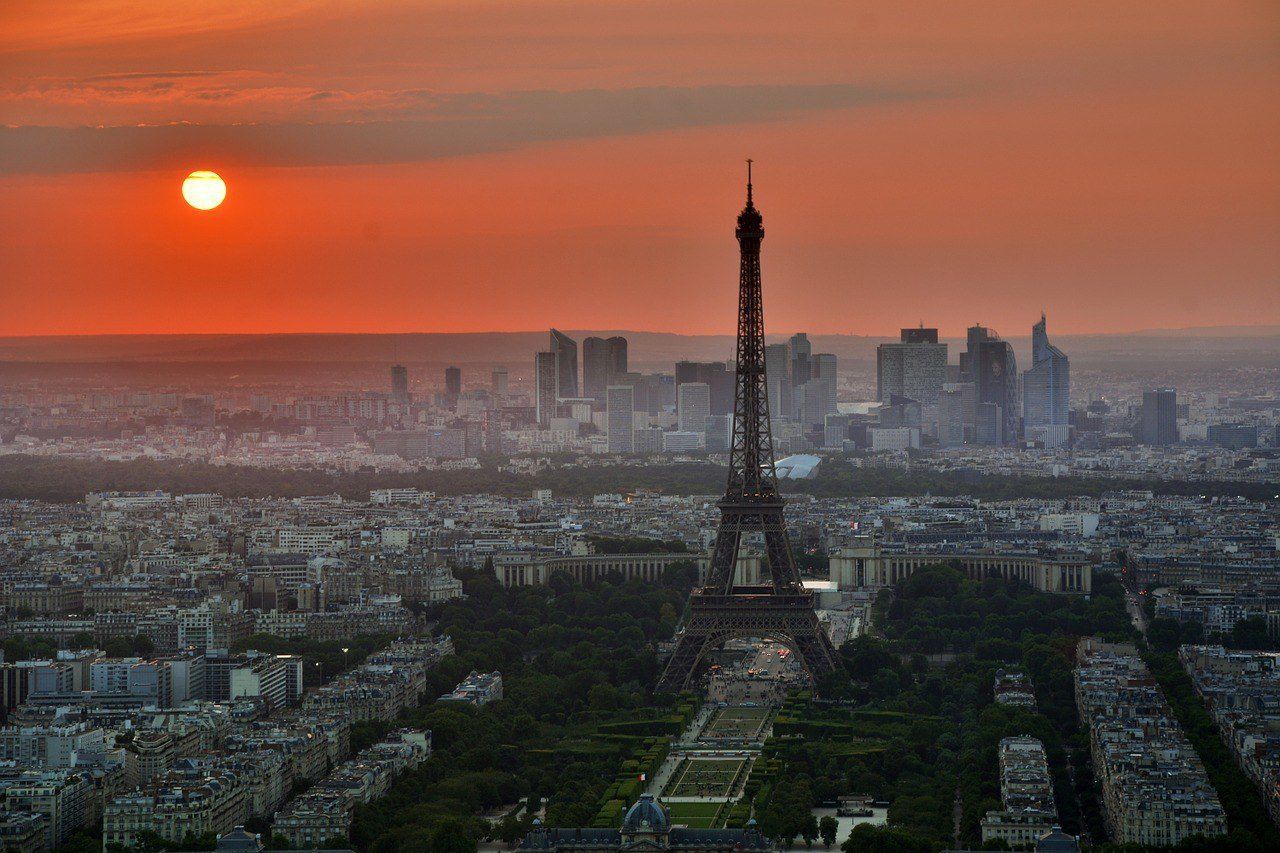 ---
11) "Paris was a universe whole and entire unto herself, hollowed and fashioned by history." – Anne Rice
12) "France is like a maddening, moody lover who inspires emotional highs and lows. One minute it fills you with a rush of passion, the next you're full of fury, itching to smack the mouth of some sneering shopkeeper or smug civil servant. Yes, it's a love-hate relationship." – Sarah Turnbull
13) "Paris is the only city in the world where starving to death is still considered an art." – Carlos Ruiz Zafón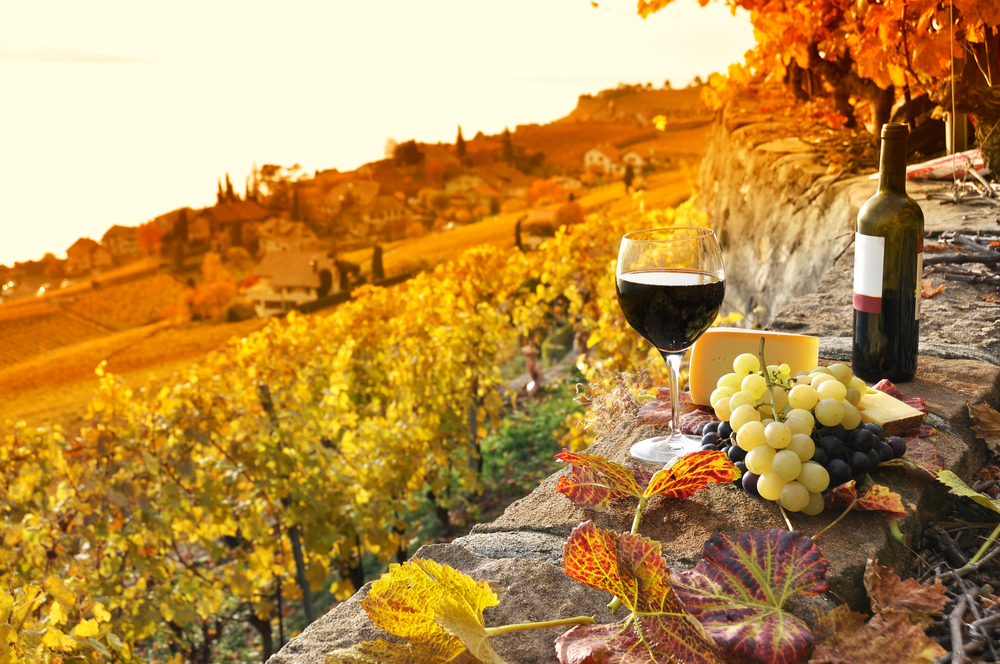 ---
Short Quotes About France
Short, sweet and oh so chic – these short quotes about France say so much about the beautiful country without saying much at all.
14) "Whoever does not visit Paris regularly will never really be elegant." – Honoré de Balzac
15) "To know Paris is to know a great deal." – Henry Miller
16) "France is the most civilized country in the world and doesn't care who knows it." – John Gunther
17) "America is my country and Paris is my hometown." – Gertrude Stein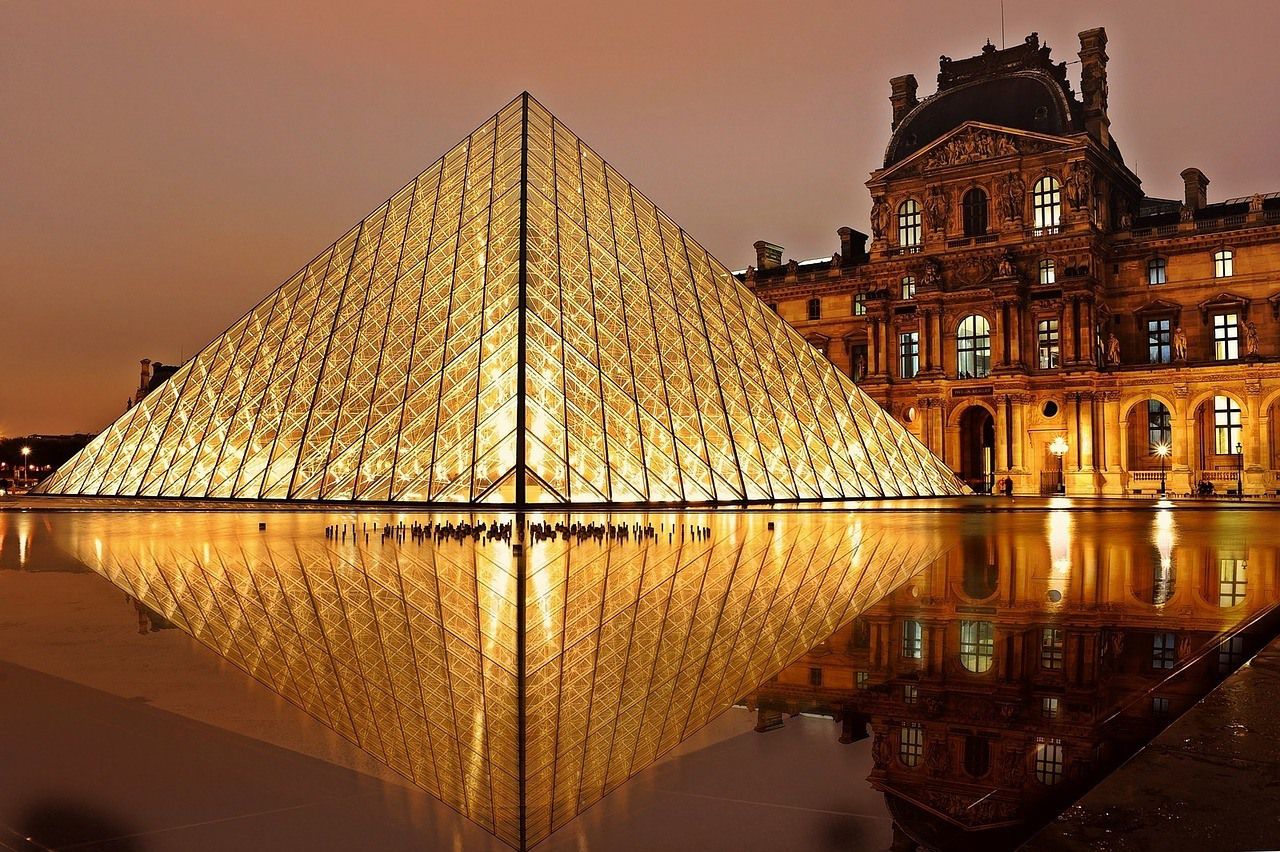 ---
18) "Paris is the greatest temple ever built to material joys and the lust of the eyes." – Henry James
19) "France has the only two things towards which we drift as we grow older – intelligence and manners." – F. Scott Fitzgerald
20) "The French air cleans up the brain and does good – a world of good." – Vincent Van Gogh
21) "As an artist, a man has no home in Europe save in Paris." – Friedrich Nietzsche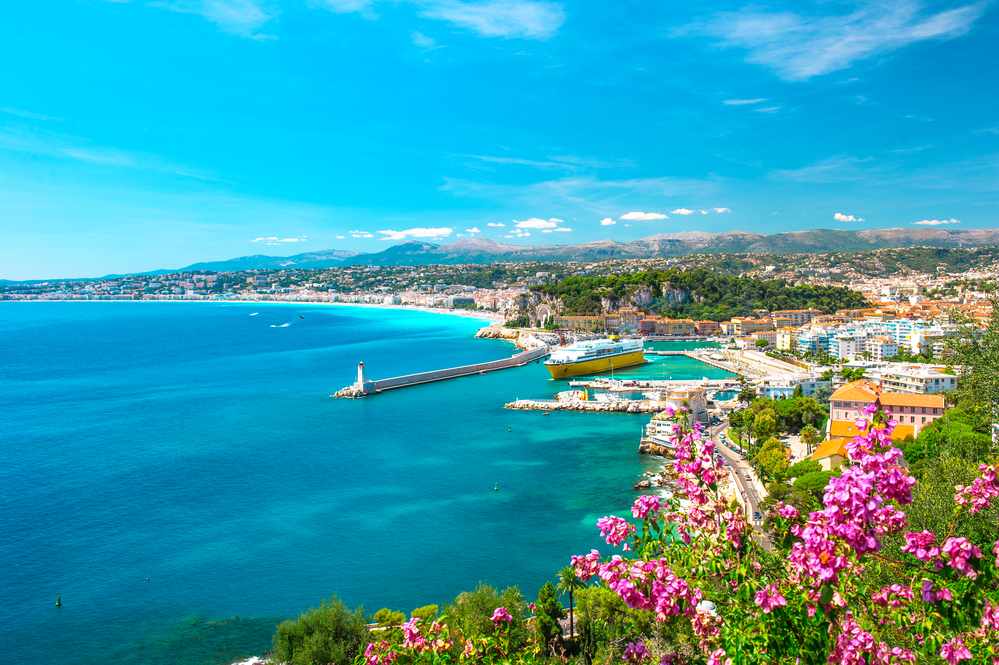 ---
22) "Every man has two countries: his own and France." – John F. Kennedy
23) "Paris is not a city, it's a world." – King Francois I
24) "In France, history is paralyzing." – Jean Paul Gaultier
25) "But of Paris it can be said that the right bank of the Seine belongs to the world, and the left bank to France." – Mary Butts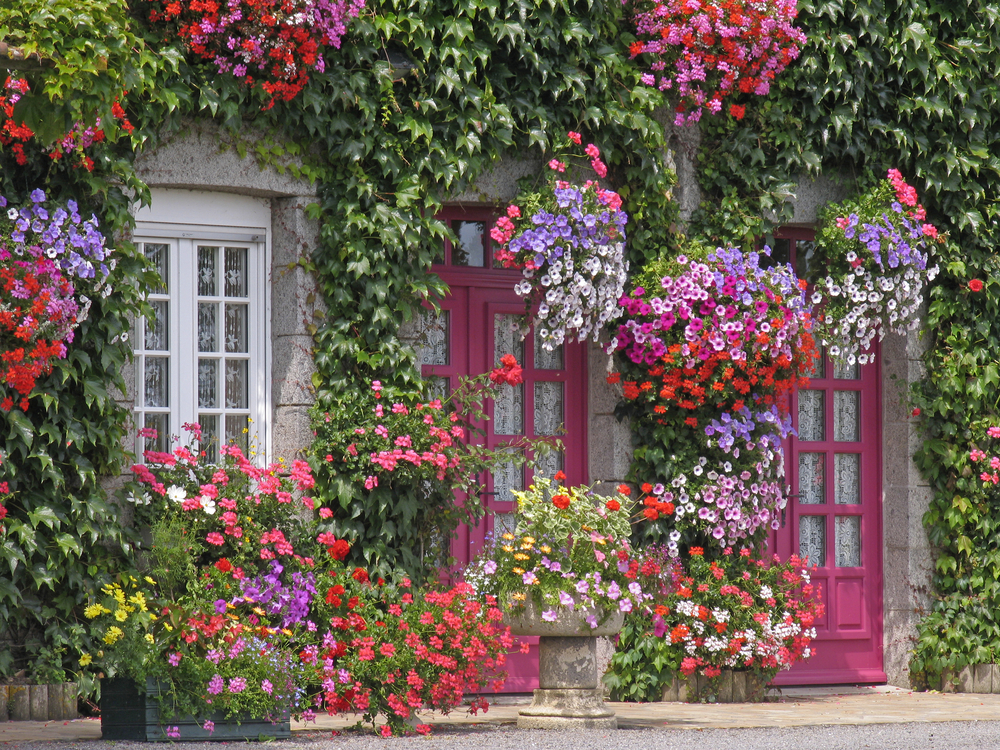 ---
26) "They have a very low rate for attempted murder and a high rate for successfully concluded murder. It seems that when a French person sets out to kill someone, they make a good job of it." – Nick Yapp
27) "France has a clear and defined policy… The French know what they want." – Anton Chekov
28) "It is not what France gave you but what it did not take from you that was important." – Gertrude Stein
29) "When good Americans die, they go to Paris." – Oscar Wilde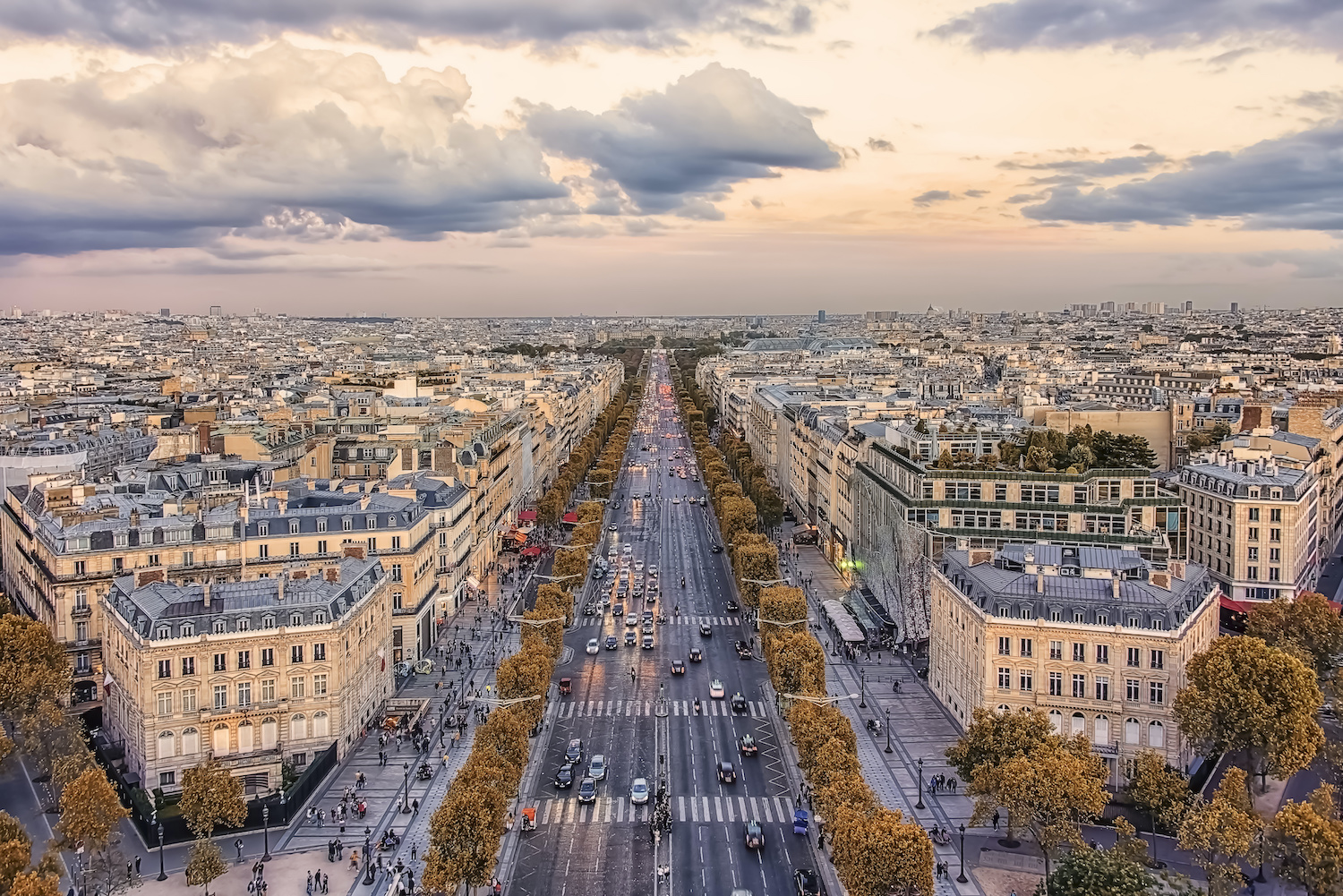 ---
Funny Quotes About France
The most hilarious minds in the world have provided a lot of funny quotes about France – as have those who didn't mean to be intentionally funny. These funny France quotes poke fun at the country in the best possible way.
30) "You should definitely visit the Louvre, a world-famous art museum where you can view, at close range, the backs of thousands of other tourists trying to see the Mona Lisa." – Dave Barry
31) "How can you govern a country which has 246 varieties of cheese?" – Charles de Gaulle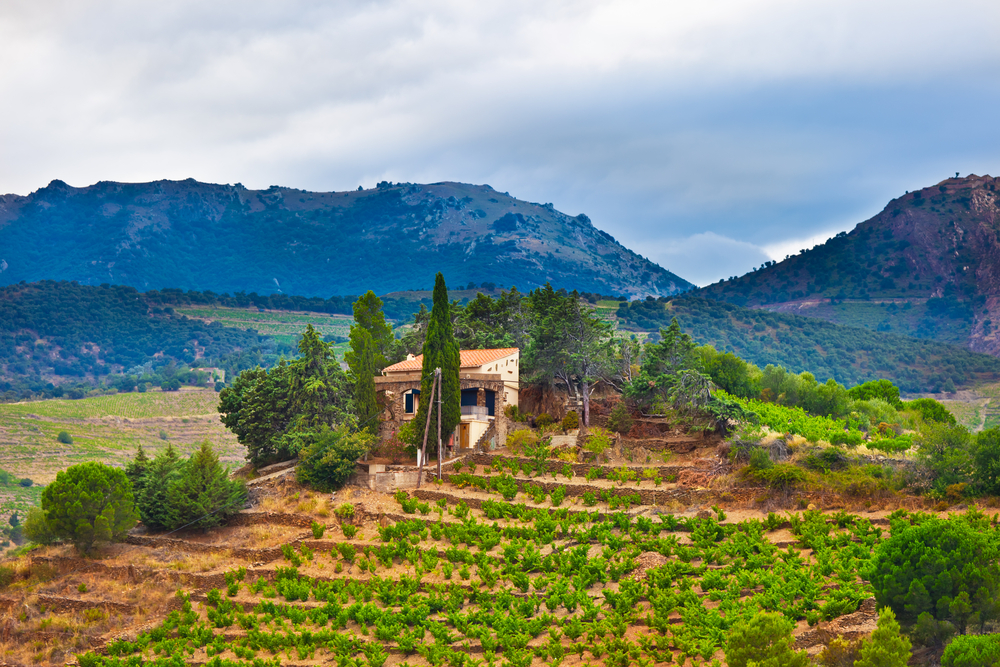 ---
32) "It's true that the French have a certain obsession with sex, but it's a particularly adult obsession. France is the thriftiest of all nations; to a Frenchman sex provides the most economical way to have fun. The French are a logical race." – Anita Loos
33) "Every year there's a jury at the Cannes Film Festival. Getting on the jury is very competitive in France. Not because the French love cinema, but because they love to judge." – Craig Ferguson
34) "I like Frenchmen very much, because even when they insult you they do it so nicely." – Josephine Baker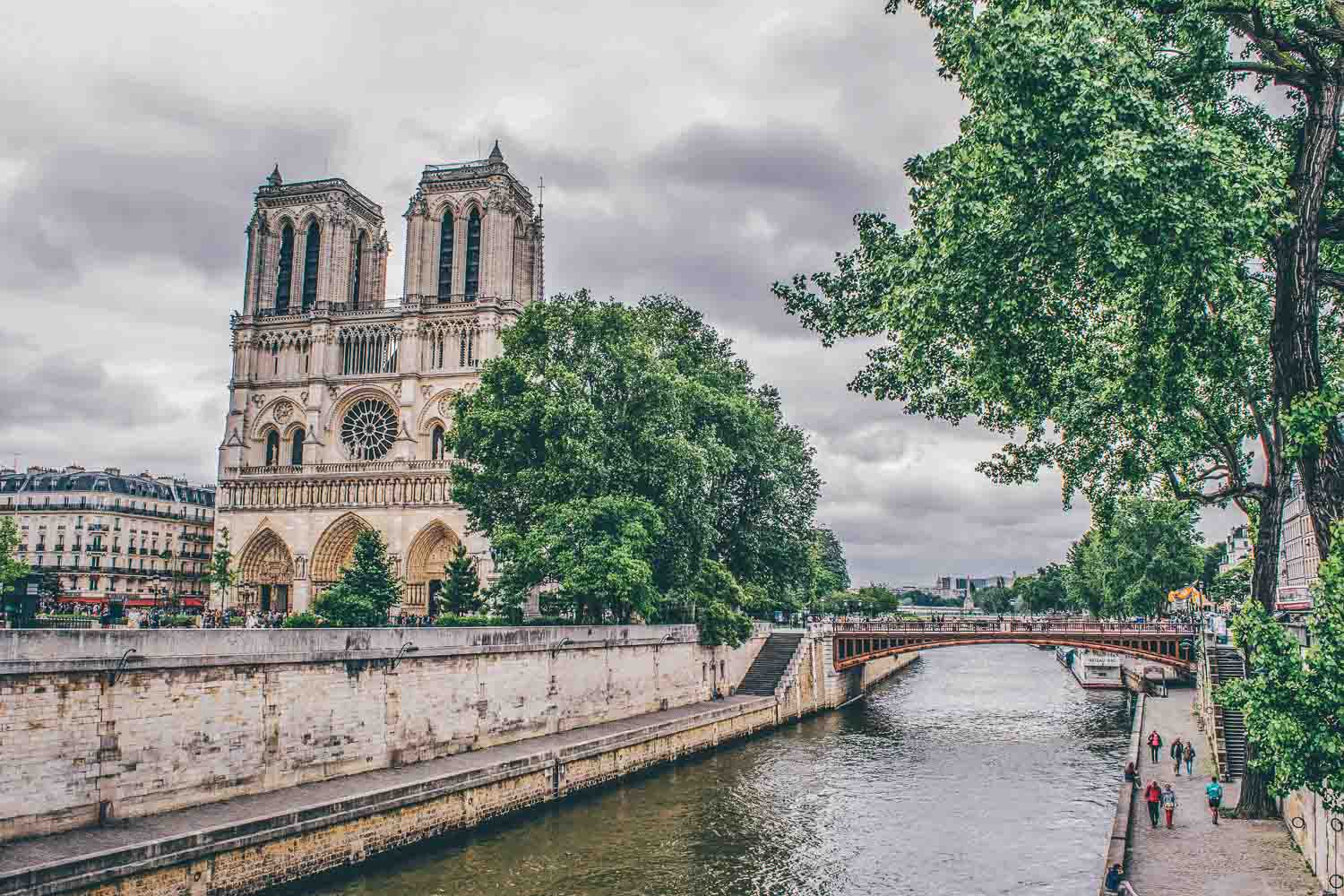 ---
35) "In Paris they simply stared when I spoke to them in French; I never did succeed in making those idiots understand their language." – Mark Twain
36) "Boy, those French. They have a different word for everything." – Steve Martin
37) "France is the only country where the money falls apart and you can't tear the toilet paper." – Billy Wilder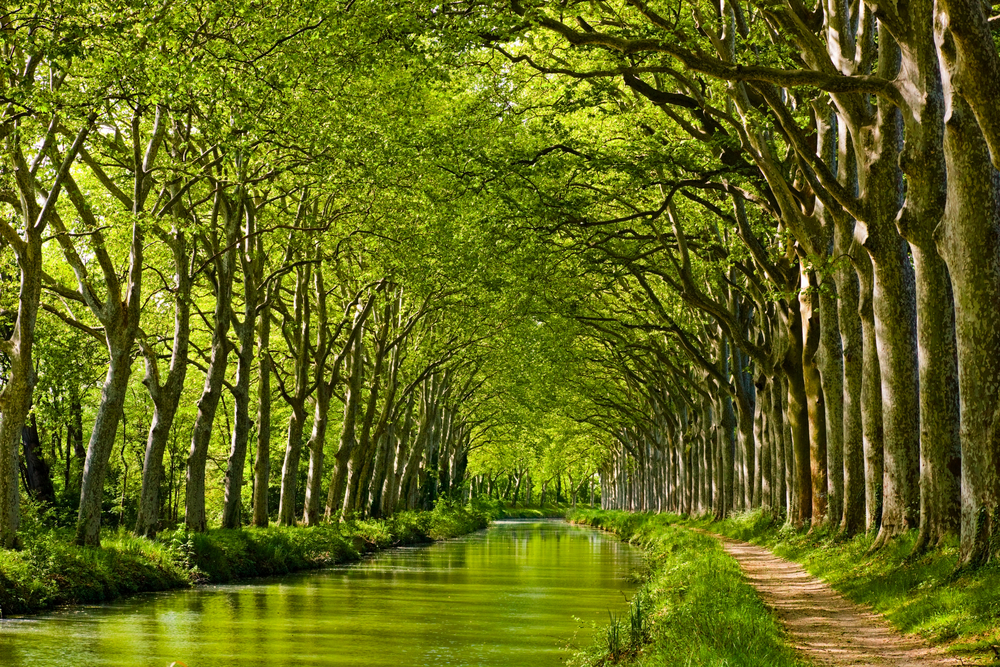 ---
Celebrity Quotes About France
Paris has served up inspiration for famous faces for generations, and the classy country has influenced so much creativity and art. These are the best celebrity quotes about France.
38) "You were never told that Saint-Tropez is paradise?" – Karl Lagerfeld
39) "France, and the whole of Europe have a great culture and an amazing history. Most important thing though is that people there know how to live! In America they've forgotten all about it. I'm afraid that the American culture is a disaster." – Johnny Depp
40) "Paris is a place where, for me, just walking down a street that I've never been down before is like going to a movie or something. Just wandering the city is entertainment." – Wes Anderson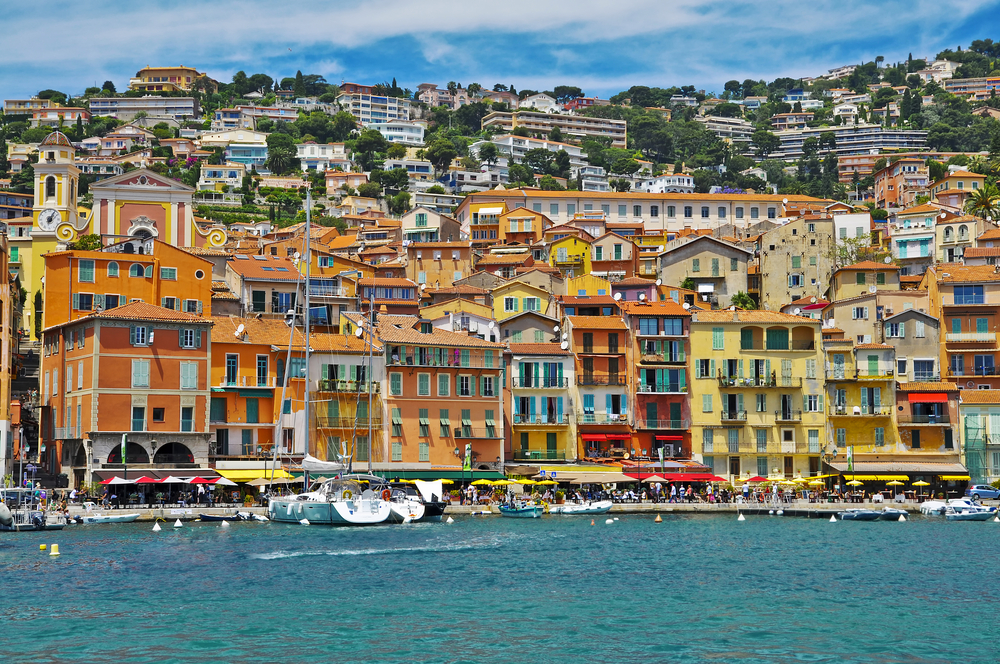 ---
41) "I wanted to play piano in restaurants in the south of France. I went there on holiday once and I saw this guy playing in an old tuxedo. He was all disheveled, with a whisky glass on the piano. I thought that was the coolest thing. So what's happened to me with 'Twilight' isn't really what I'd planned." – Robert Pattinson
42) "If you love food and you love red wine and they put you in France, you're in a good place and you're in a bad place at the same time. You have to weigh yourself every day, and you have to have an alarm number. When you get to that number, you have to start putting it in reverse." – Salma Hayek
43) "There's something about the air and the sky and the atmosphere in the South of France that must be very conducive to work, to being creative, because I have written several of my books there. I find it so much easier because you're cut off. If you don't want to speak to anybody, basically they don't know where you are. And it's so beautiful." – Joan Collins
44) "I love France. It's got the sun down at the bottom, the Alps for skiing, and all that wine and food." – Paul Hollywood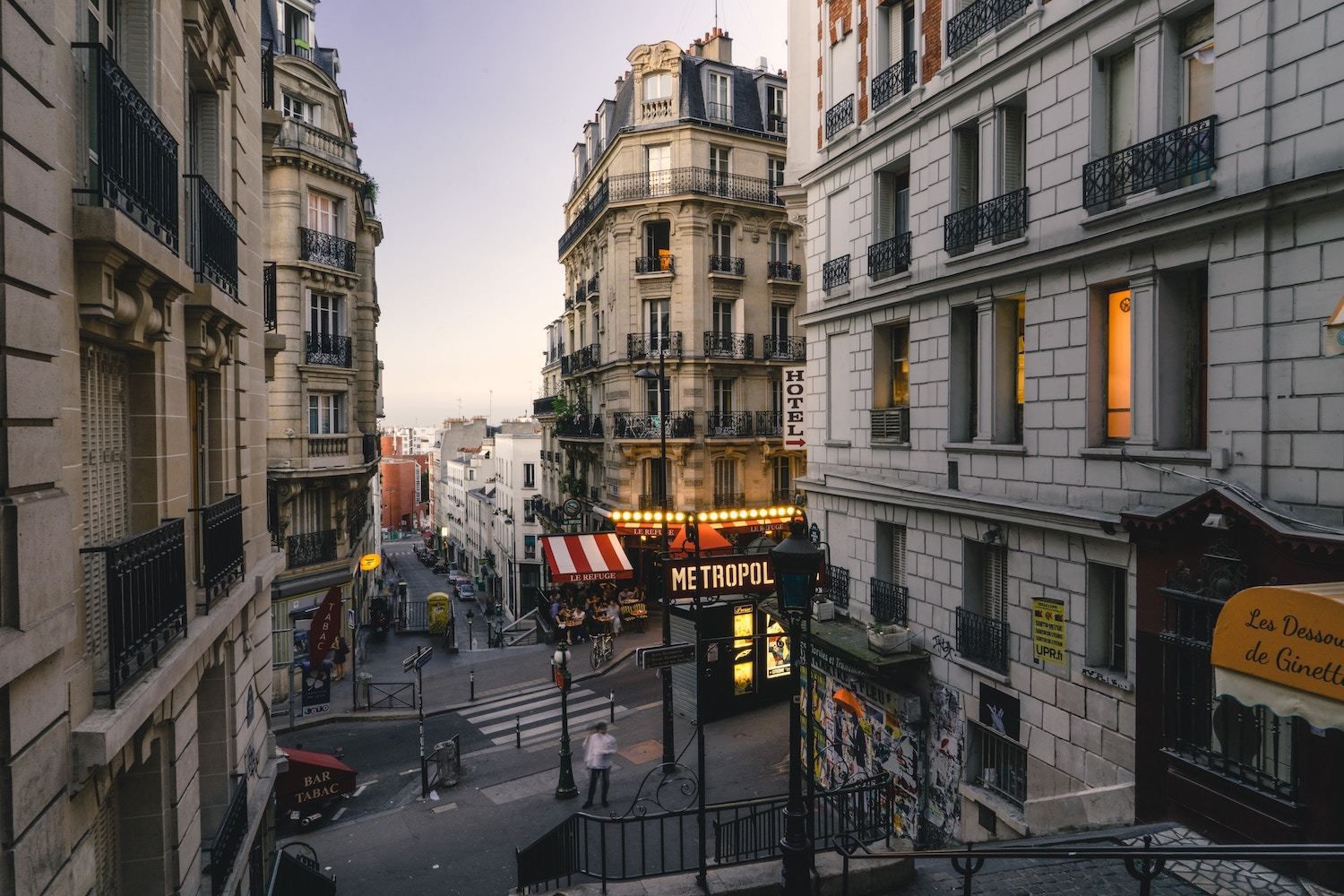 ---
Inspirational Quotes About France
Wandering the cities of France is one of the most inspirational things you can do as a traveler, and these inspiring quotes about France explain exactly why.
45) "People wonder why so many writers come to live in Paris. I've been living ten years in Paris and the answer seems simple to me: because it's the best place to pick ideas. Just like Italy, Spain.. or Iran are the best places to pick saffron. If you want to pick opium poppies you go to Burma or South-East Asia. And if you want to pick novel ideas, you go to Paris." – Roman Payne
46) "It's true, you never forget your first love, and, for me, that will always be Paris." – Caitriona Belfe
47) "The French believe that kids feel confident when they're able to do things for themselves, and do those things well. After children have learned to talk, adults don't praise them for saying just anything. They praise them for saying interesting things, and for speaking well." – Pamela Druckerman
48) "I'd love to be a tabletop in Paris, where food is art and life combined in one, where people gather and talk for hours. I want lovers to meet over me. I'd want to be covered in drops of candle wax and breadcrumbs and rings from the bottom of wine glasses. I would never be lonely, and I would always serve a good purpose." – Maureen Johnson

---
49) "Paris… is a world meant for the walker alone, for only the pace of strolling can take in all the rich (if muted) detail." – Edmund White
50) "You stumble, and you soar. And, if you're lucky, you make it to Paris for a while." – Amy Howard
51) "A walk about Paris will provide lessons in history, beauty, and in the point of life." – Thomas Jefferson
52) "There is an atmosphere of spiritual effort here. No other city is quite like it. I wake early, often at 5 o'clock, and start writing at once." – James Joyce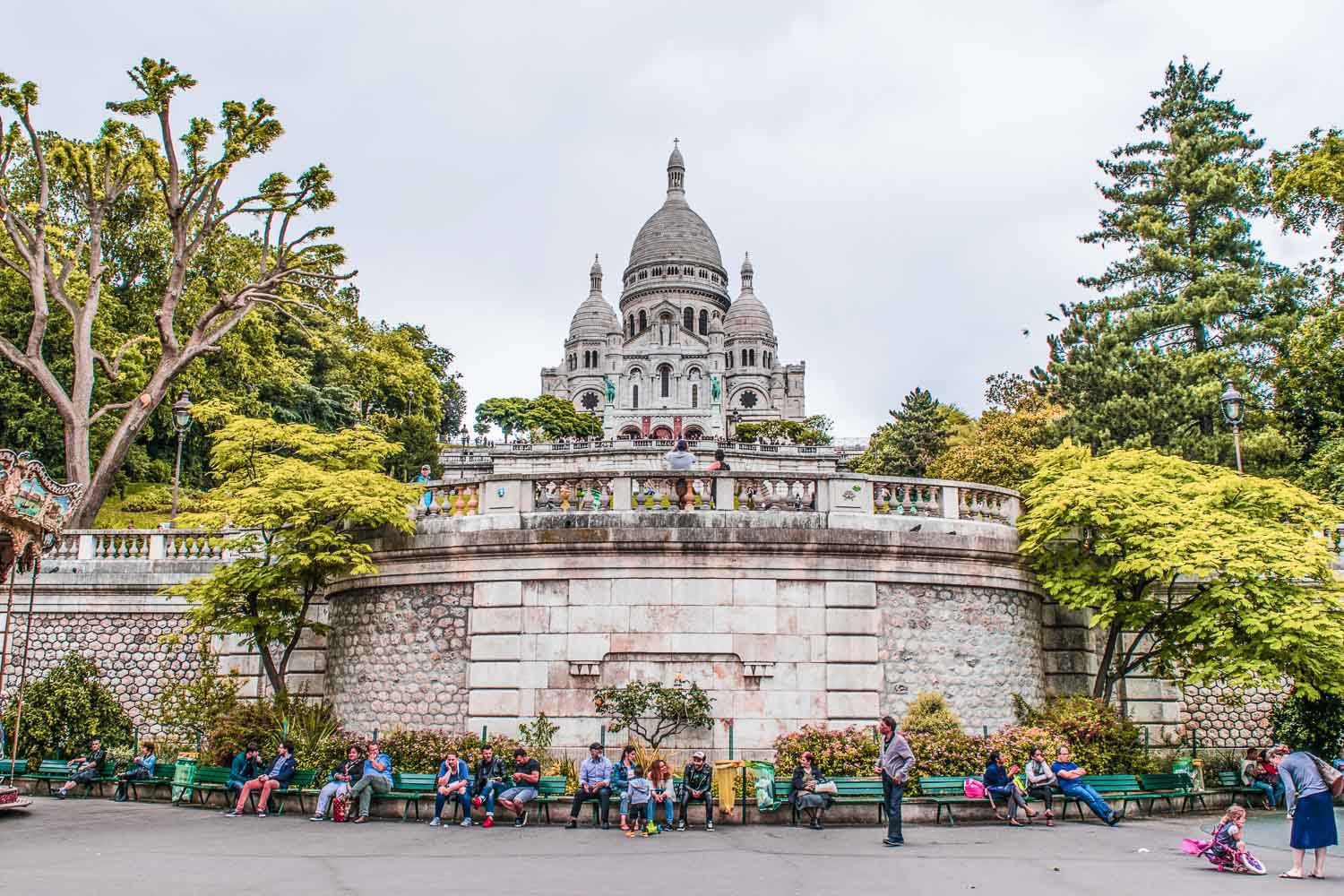 ---
53) "We have the sort of beautiful older woman here in Paris. People like Loulou de la Falaise and Betty Catroux, all these beautiful looking women over 60… So there is culture here in France that even if you are older, you can stay beautiful." – Carine Roitfeld
54) "Paris is the only city where you can step out of a railway station —and see, the Seine with its bridges and bookstalls, the Louvre, Notre Dame, the Tuileries Gardens, the Place de la Concorde, the beginning of the Champs Elysees—what other city offers as much as you leave a train?" – Margaret Anderson
55) "I had forgotten how gently time passes in Paris. As lively as the city is, there's a stillness to it, a peace that lures in you. In Paris, with a glass of wine in your hand, you can just be." – Kristin Hannah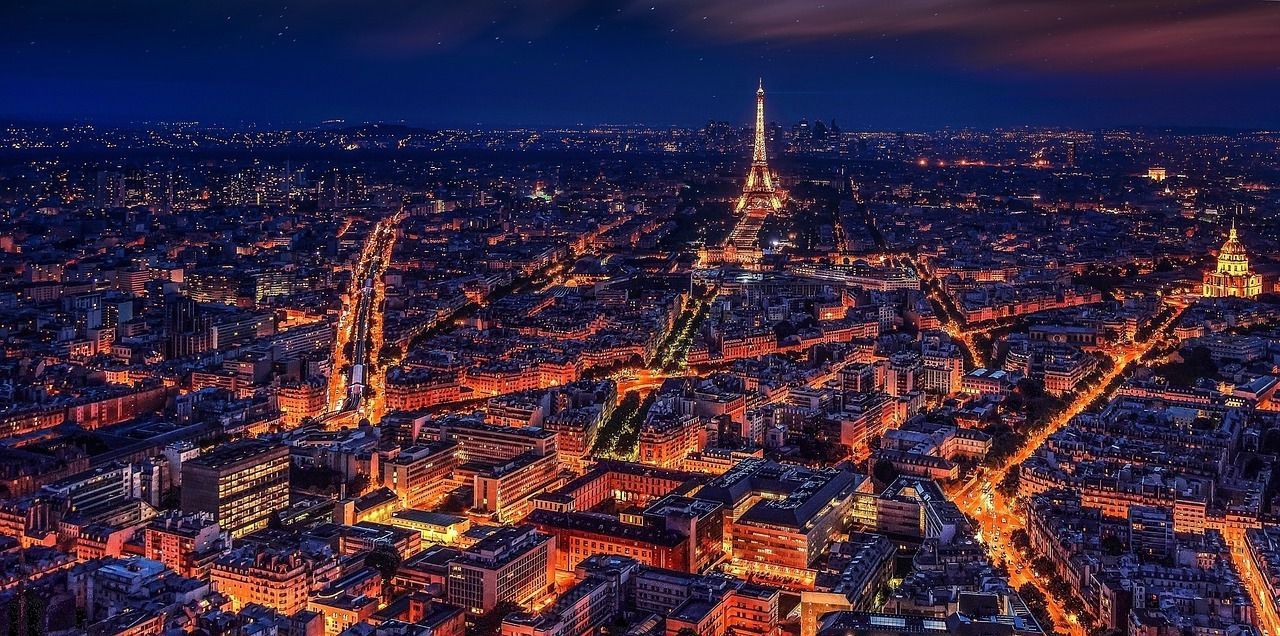 ---
France Instagram Captions & Quotes
Searching for the perfect France Instagram caption to accompany that beautiful shot of a great Parisian landmarks or just the vibe of France as a whole? This is the best collection of France Instagram captions and quotes.
56) "Paris, je t'aime."
57) "Breathe Paris in, it nourishes the soul." – Victor Hugo
58) "Paris, Eiffel in love with you the second I saw you."
59) "I'm in love with the City of Love."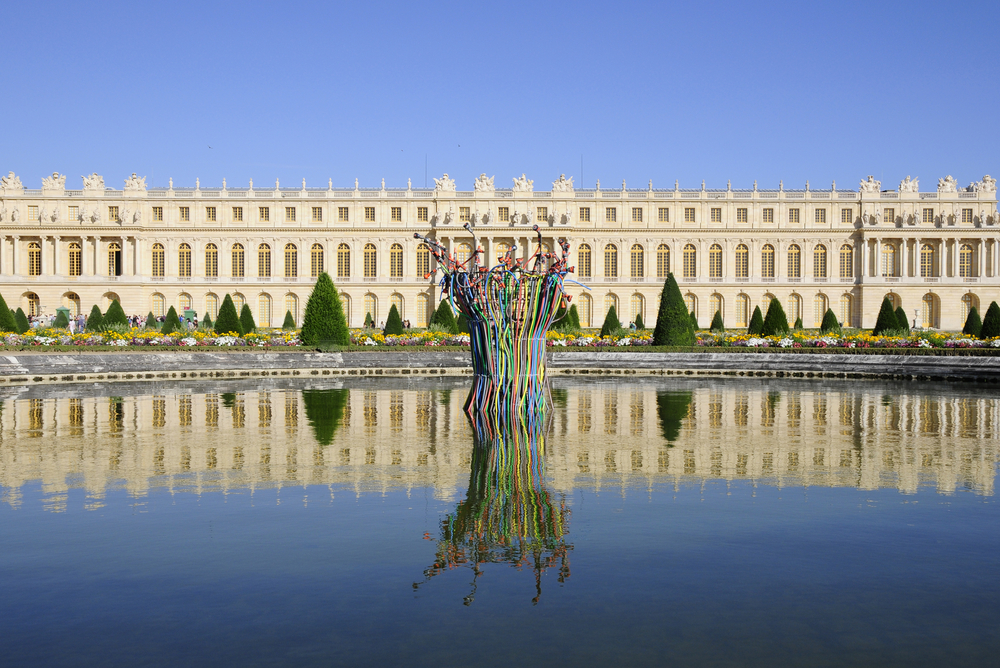 ---
60) "Pardon my French."
61) "Paris, I Lourve you."
62) "Feelin' France-y."
63) "To brie or not to brie, that is the question."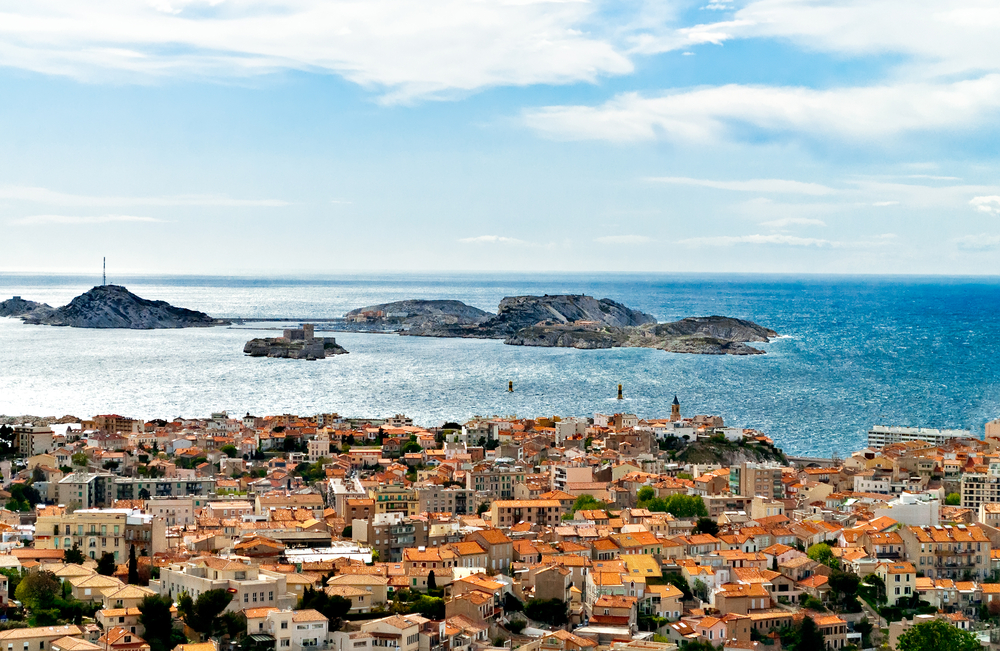 ---
64) "And now for something a oui bit different."
65) "La vie est belle" (life is beautiful)
66) "Paris is calling and I must go."
67) "Isn't it nice in Nice?"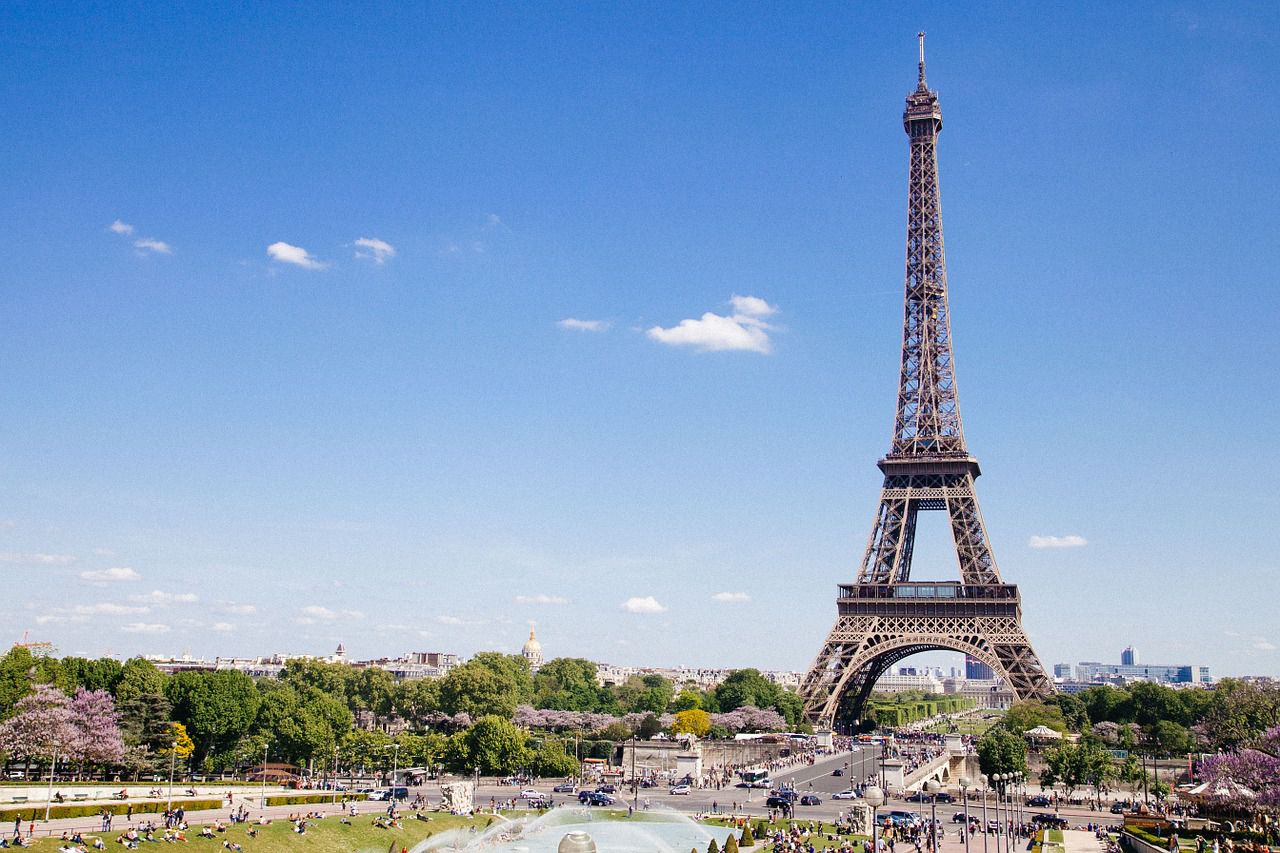 ---
TV & Movie Quotes About France
Many television shows and movies have either used France as inspiration for their scripts, or have jetted to the European country to film in its stunning major cities and small towns. These are the best TV and movie quotes about France.
68) "That Paris exists and anyone could choose to live anywhere else in the world will always be a mystery to me." – Midnight in Paris
69) "We'll always have Paris" – Casablanca
70) "If you're going to be sad, you might as well be sad in Paris." – Gossip Girl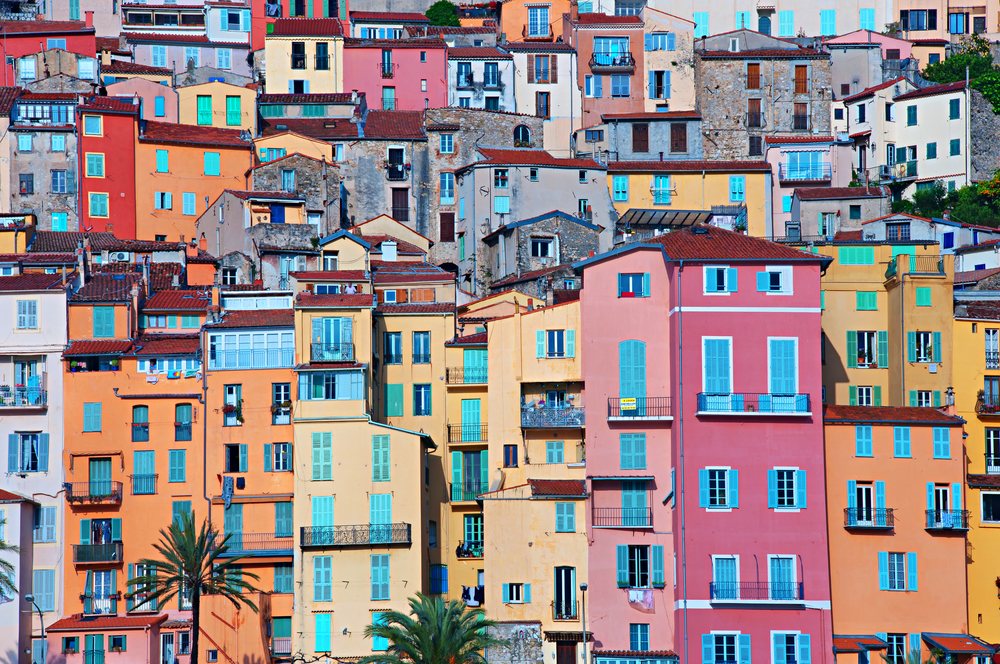 ---
71) "Sitting there, alone in a foreign country, far from my job and everyone I know, a feeling came over me. It was like remembering something I'd never known before or had always been waiting for, but I didn't know what. Maybe it was something I'd forgotten or something I've been missing all my life. All I can say is that I felt, at the same time, joy and sadness. But not too much sadness, because I felt alive. Yes, alive. That was the moment I fell in love with Paris. And I felt Paris fall in love with me." – Paris, I Love You
72) "Lise: Paris has ways of making people forget. Jerry: Paris? No, not this city. It's too real and too beautiful. It never lets you forget anything. It reaches in and opens you wide, and you stay that way." – An American In Paris
73) "Paris is always a good idea." – Audrey Hepburn, Sabrina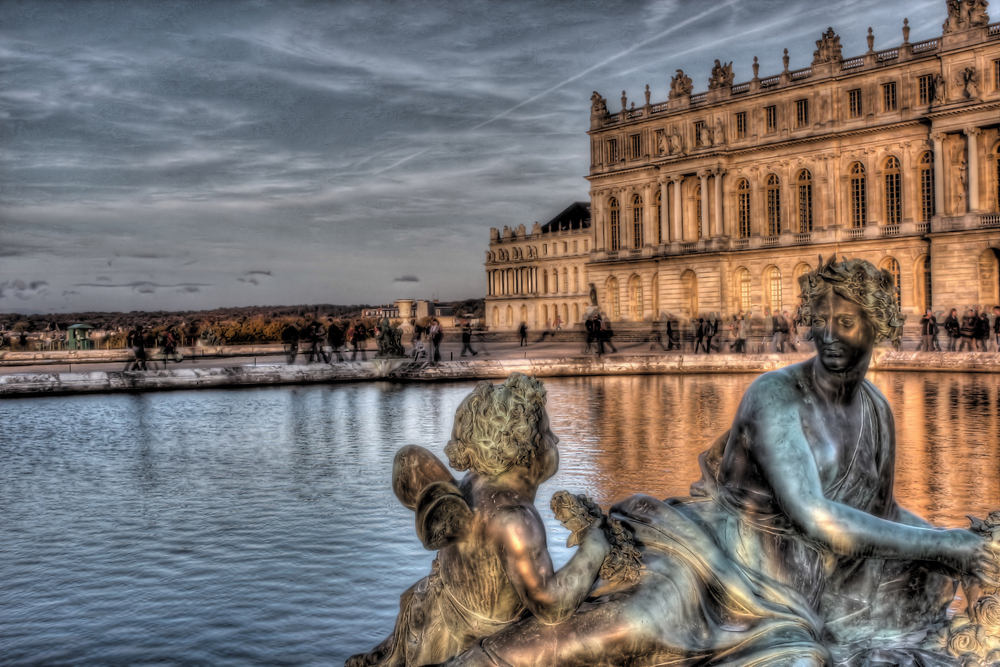 ---
74) "Once upon a time, there was a quiet little village in the French countryside, whose people believed in Tranquilité – Tranquility. If you lived in this village, you understood what was expected of you. You knew your place in the scheme of things. And if you happened to forget, someone would help remind you. In this village, if you saw something you weren't supposed to see, you learned to look the other way. If perchance your hopes had been disappointed, you learned never to ask for more. So through good times and bad, famine and feast, the villagers held fast to their traditions. Until, one winter day, a sly wind blew in from the North…" – Chocolat
75) "I don't know what they taught you in France, but rude and interesting are not the same things." – French Kiss
76) "I never understood why everyone was so crazy about Paris, but now… It's. So. Beautiful." – The Devil Wears Prada

---
77) "As the French say, that certain "I don't know what." – Austin Powers: The Spy Who Shagged Me
78) "The French are glad to die for love. They delight in fighting duels. But I prefer a man who lives… and gives expensive jewels." – Moulin Rouge
79) "Americans want beauties, not me. I'm not the Parisian bombshell they expected. Can you see me as a chorus girl? Where's my feather up the ass? They think I'm sad, they're dumb. I don't connect to them." – La Vie En Rose
80) "This isn't Paris. This is hell." – 2 Days In Paris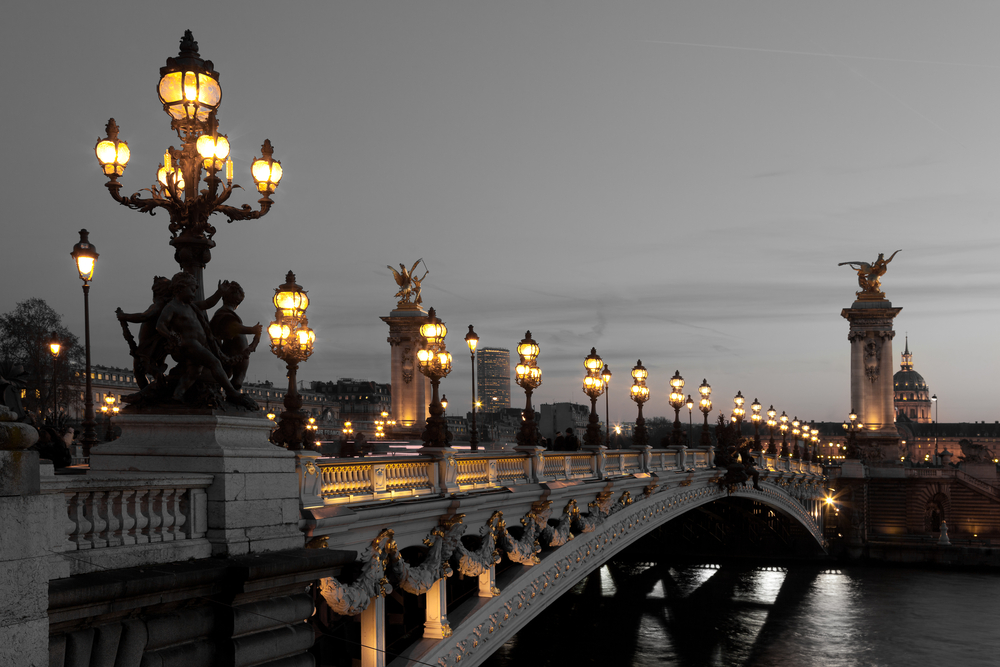 ---
81) "To be with another woman, that is French. To be caught, that is American." – Dirty Rotten Scoundrels
82) "I know better than to argue romance with a French woman." – Big Fish
83) "I heard this story once about when the Germans were occupying Paris and they had to retreat back. They wired Notre Dame to blow, but they had to leave one guy in charge of hitting the switch. And the guy, the soldier, he couldn't do it. You know, he just sat there, knocked out by how beautiful the place was. And then when the allied troops came in, they found all the explosives just lying there and the switch unturned, and they found the same thing at Sacre Coeur, Eiffel Tower. Couple other places I think…" – Before Sunset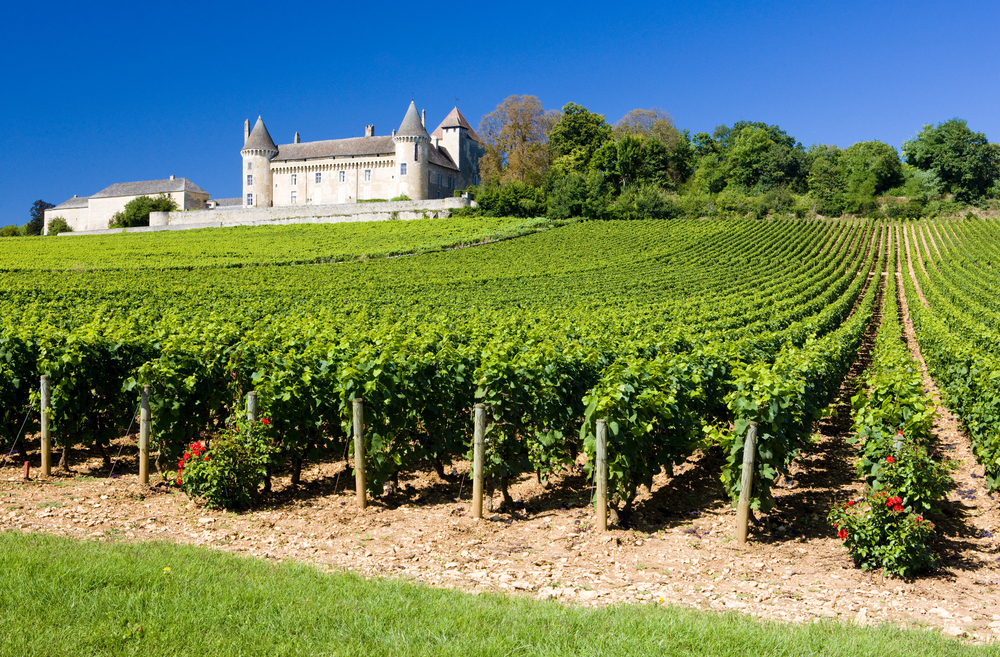 ---
Song Lyrics About France
From modern artists like Jay Z to vintage superstars like Ella Fitzgerald, France has served as inspiration for some seriously memorable tunes. These song lyrics about France pay homage to this incredible country through song.
84) "Let's go to Paris/Take me there and never look back" – Lana Del Rey, Paris
85) "I was lost in France / In the fields the birds were singing / I was lost in France / And the day was just beginning / As I stood there in the morning." – Bonnie Tyler, Lost In France
86) "If you escaped what I've escaped / You'd be in Paris getting fucked up too / Let's get faded, Le Meurice for like five days." – Jay Z & Kanye West, Niggas In Paris
87) "The left bank is crying / For color to crown it / Like the roof of a palace / We'll drink in the amber / When I get to Paris." – Elton John, Paris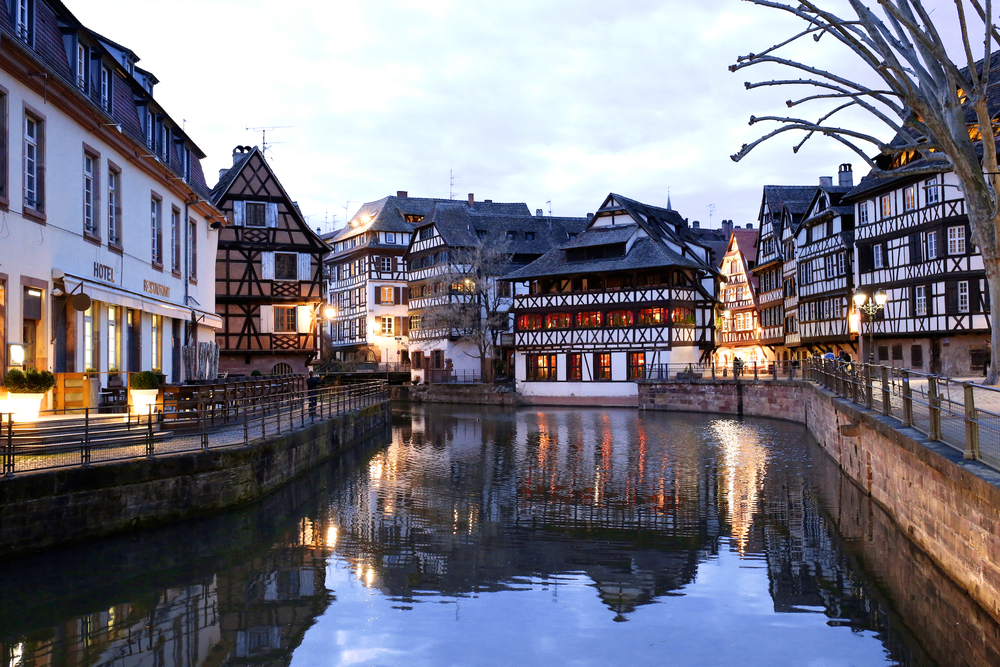 ---
88) "Well if you've been to cities but you've had enough / Have you been to Paris, France? / And if you doubt that Paris was made for love / Give Paris one more chance." – Jonathan Richman, Give Paris One More Chance
89) "I love Paris in the springtime / I love Paris in the fall / I love Paris in the winter when it drizzles / I love Paris in the summer when it sizzles." Ella Fitzgerald, I Love Paris
90) "The echo of footsteps on a cobbled street / Dim alleyways where the shadows meet / Down the avenue lined with trees / Paris bells ring on the breezn / Paris bells ring on the breeze." – Marianne Faithful, Paris Bells
91) "Voulez-vous couchez avec moi? Ce soir?" – Lady Marmalade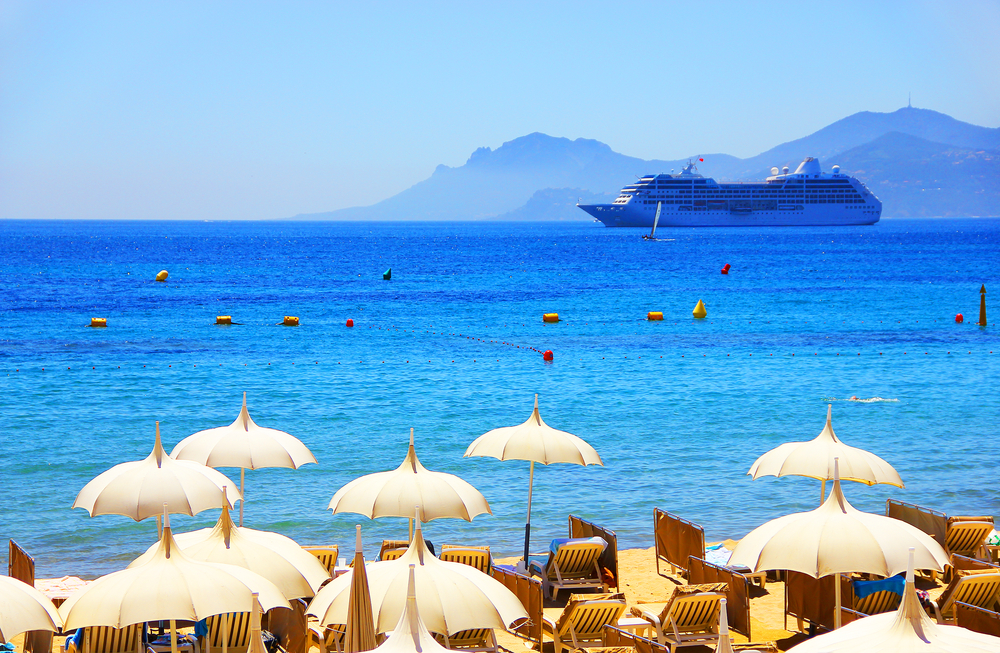 ---
Did I miss any of the best quotes about France off my list?
There are so many fantastic quotes about France, if I listed them all you'd be reading forever! However, if I've missed out on a seriously great quote about France that you think deserves to be on my list, feel free to reach out to me via email or social media and I'll see if I can add it onto the list!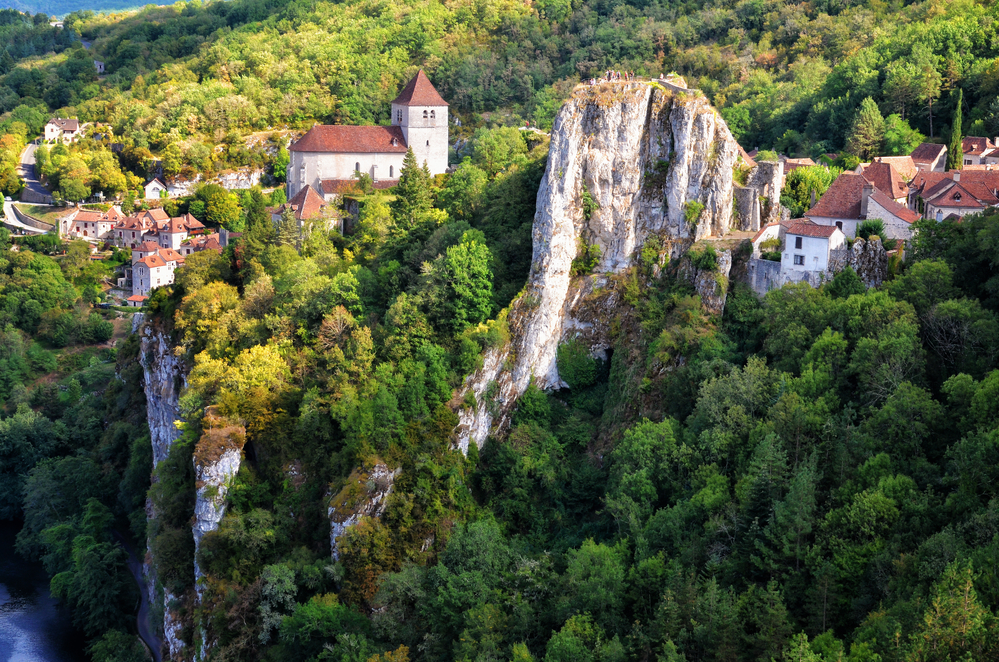 ---
Planning a trip to France?
They say Paris is always a good idea, but I think that France in general is always a good idea! I have a bunch of France guides, lists and itineraries on my site, and I've linked them below for you so be sure to check them out. I'm sure they will inspire you to book your own ticket to France.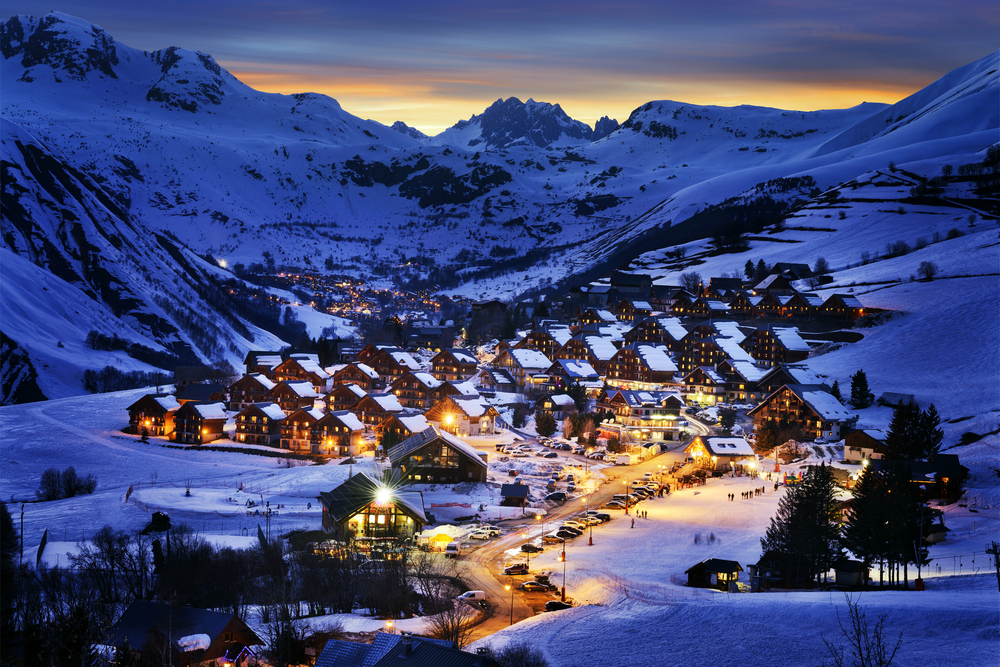 ---
Thanks for reading my list of the best France quotes.
Share these French Quotes with your Euro crew!
https://www.jonesaroundtheworld.com/wp-content/uploads/2020/04/The-Best-Quotes-About-France.jpg
672
1000
Guest Contributor
https://www.jonesaroundtheworld.com/wp-content/uploads/2017/03/logotry-1-1-300x106.png
Guest Contributor
2020-04-11 18:39:23
2021-09-21 21:22:48
The 91 Best Quotes About France To Inspire A French Vacation