Looking for some fun and famous quotes about Boston? Well, look no further, as I've compiled this awesome list of Boston Quotes and Beantown captions perfect for that next Instagram post!
Boston is the capital of the east coast state of Massachusetts. It has a picturesque New England aesthetic, with a coastline that hugs the Massachusetts Bay. It's known for many things: a passionate sports culture, a thriving food scene, a serious academic reputation, and a well-documented past.
Although it offers all the big city perks, it has an inviting small town appeal. No matter where you're from, it's easy to mix with the local vibe. From neighborhood markets to public gardens and cozy pubs, Boston has a wicked sense of community.
Whether you're planning a trip to Boston and looking for some travel inspiration, or just appreciate a good quote, I hope you enjoy this list.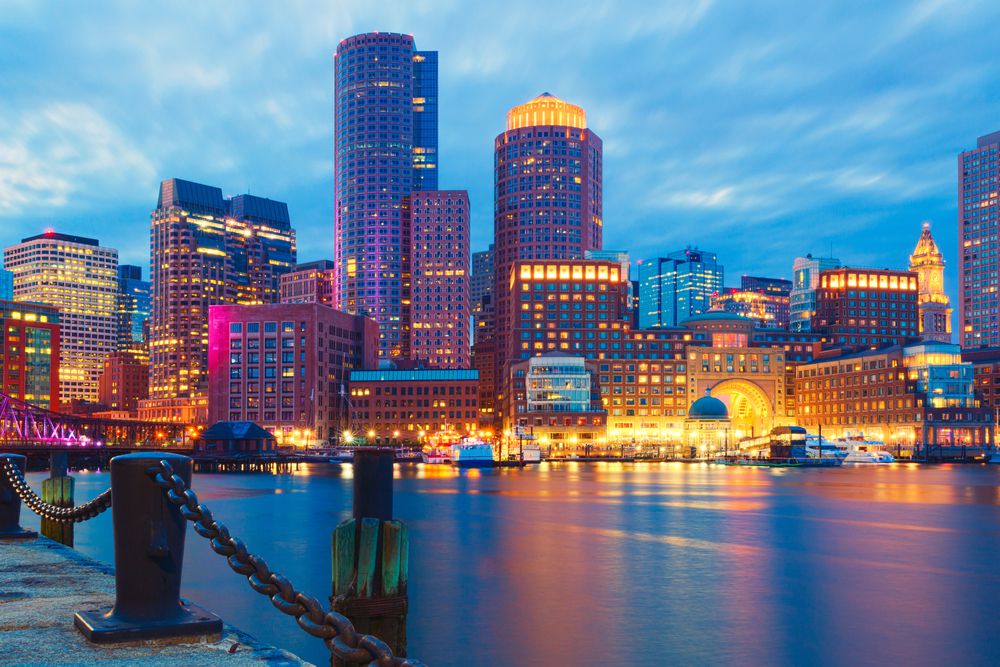 ---
The Best Quotes About Boston
Boston is known for having a progressive culture, a tangible sense of history, and a charming seaside aesthetic. But don't just take my word for it. Here are some famous Boston quotes that perfectly sum up the city.
1) "I mean to say that Boston is what she is today because the past is physically as well as traditionally a part of her modern life." – David McCord
2) "We are Boston. We are America. We respond. We endure. We overcome. And we own the finish line." – Joe Biden
3) "It's such a great city, visually. You can't get that kind of look in Canada that you can get in Boston: the old-brick historical buildings, the winding streets, the old but funky neighborhoods like Southie and Somerville. You can't get that elsewhere. It's a very unique place in that way." – Brad Anderson
4) "The spring in Boston is like being in love: bad days slip in among the good ones, and the whole world is at a standstill, then the sun shines, the tears dry up, and we forget that yesterday was stormy." – Louise Closser Hale
5) "Here's what I see all across this great city – people working together to make Boston a better place to live and to raise children, to grow and pursue dreams." – Thomas Menino
6) "Full of crooked little streets; but I tell you Boston has opened and kept open more turnpikes that lead straight to free thought and free speech and free deeds than any other city of live men or dead men." – Oliver Wendell Holmes
7) "I always tell people you don't know cold until you have been to Boston." – Marcus Luttrell
8) "Massachusetts has been the wheel within New England, and Boston the wheel within Massachusetts. Boston, therefore, is often called the `hub of the world' since it has been the source and fountain of ideas that have been reared and made America." – Reverend F.B. Zinkle
9) "And it was from Boston that one in every six American families began their journey into the land of the free." – Thomas Menino
10) "That's all I claim for Boston – that it is the thinking center of the continent, and therefore of the planet." – Oliver Wendell Holmes
11) "Boston was a great city to grow up in, and it probably still is. We were surrounded by two very important elements: academia and the arts." – Leonard Nimoy
12) "This is a city that has been created by man, by humans. When the English first got here, most of it was underwater… Boston's a city that people have built… And I find it exciting to see that continuing to happen." – Frederick P. Salvucci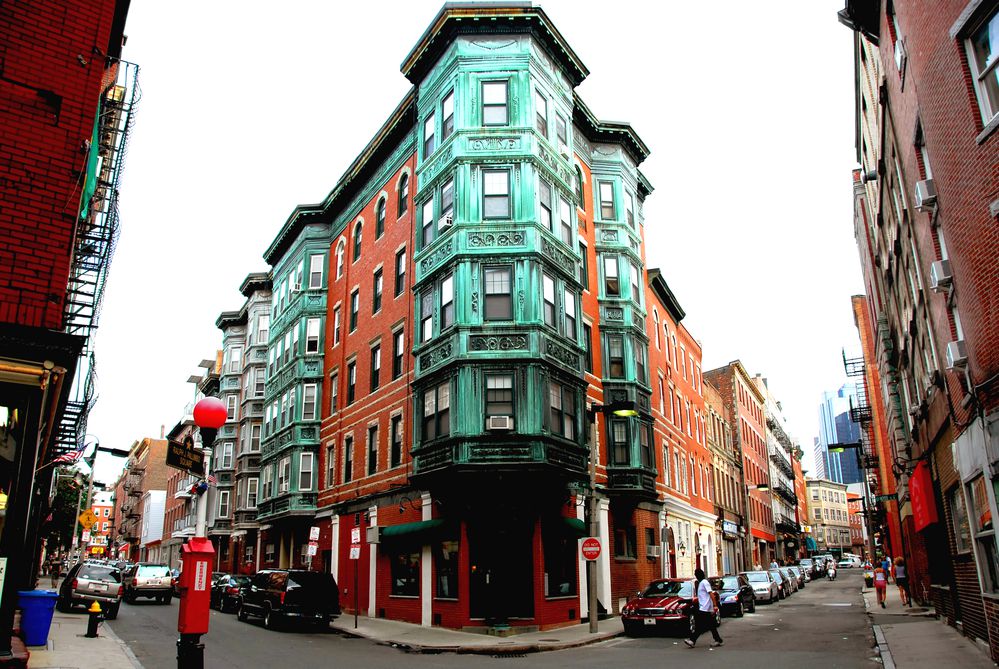 ---
Short Boston Quotes
Sometimes short and sweet says it best. Here are some quotes about Boston that keep it simple.
13) "In Boston, our strength is really our diversity." – Marty Walsh
14) "Boston is a state of mind." – Thomas Gold Appleton
15) "Boston is large enough to learn your independence and small enough to make your own." – Henry Winkler
16) "Boston is a moral and intellectual nursery always busy applying first principals to trifles." – George Santayana
17) "When I'm in Boston, I always feel like I'm home. I almost cry I feel so good." – Luis Tiant
18) "This is Boston, a city with courage, compassion, strength that knows no bounds." – Thomas Menino
19) "I fell in love with Boston, so hopefully, I'll be here for a long time." – Johnny Damon
20) "I call Boston home because it's where I started coming into my own." – Sasha Banks
21) "Boston has two seasons: August and winter." – Billy Herman
22) "If you love this country and study history, then you will love Boston." – Marcus Luttrell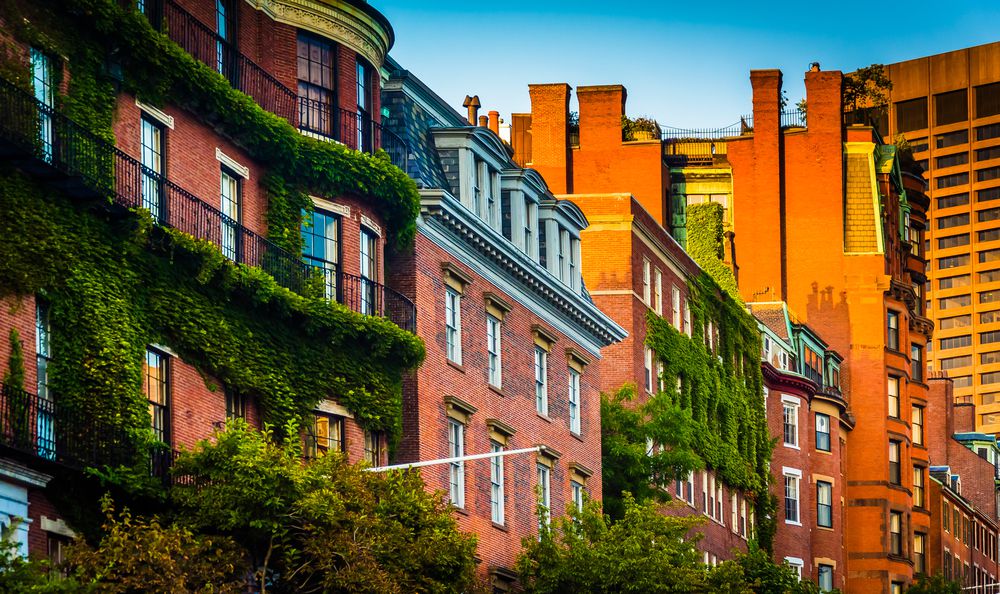 ---
Early Boston Quotes by Poets & Authors
Boston is a US city especially known for its literary and intellectual vibe. It's a "college town" that many prominent poets and authors have passed through. Here are some Boston quotes from people that are known for having a way with words.
23) "There is about Boston a certain reminiscent and classical tone, suggesting an authenticity and piety which few other American cities possess." – E. B. White
24) "For no matter how they might want to ignore it, there was an excellence about this city (Boston), an air of reason, a feeling for beauty, a memory of something very good, and perhaps a reminiscence of the vast aspiration of man which could never entirely vanish." – Arona McHugh
25) "In Boston are the elements of a great civilized city: a permanent intellectual tradition." – Oscar Wilde
26) "In Boston they ask, how much does he know? In New York, how much is he worth? In Philadelphia, who were his parents?" – Mark Twain
27) "The society of Boston was and is quite uncivilized, but refined beyond the point of civilization." – T.S. Elio
28) "We like Boston. We were born there-and perhaps it is just as well not to mention that we are heartily ashamed of the fact. The Bostonians are very well in their way. Their hotels are bad. Their pumpkin pies are delicious. Their poetry is not so good. Their Common is no common thing-and the duck-pond might answer if its answer could be heard for the frogs." – Edgar Allan Poe
29)Boston is an oasis in the desert, a place where the larger proportion of people are loving, rational, and happy." – Julia Ward Howe
30) "I do not speak with any fondness but the language of coolest history when I say that Boston commands attention as the town which was appointed in the destiny of nations to lead the civilization of North America." – Ralph Waldo Emerson
31) "Boston is the one place in American where wealth and the knowledge of how to use it are apt to coincide." – Ralph Waldo Emerson
32) "Boston does not represent the quintessential excellence of all the world's cities synthesized into a paradigm of urban beauty and virtue, but it is a place at once characteristic, mellow and mature, and possessed of many qualities not entirely divorced from charm." – Lucius Beebe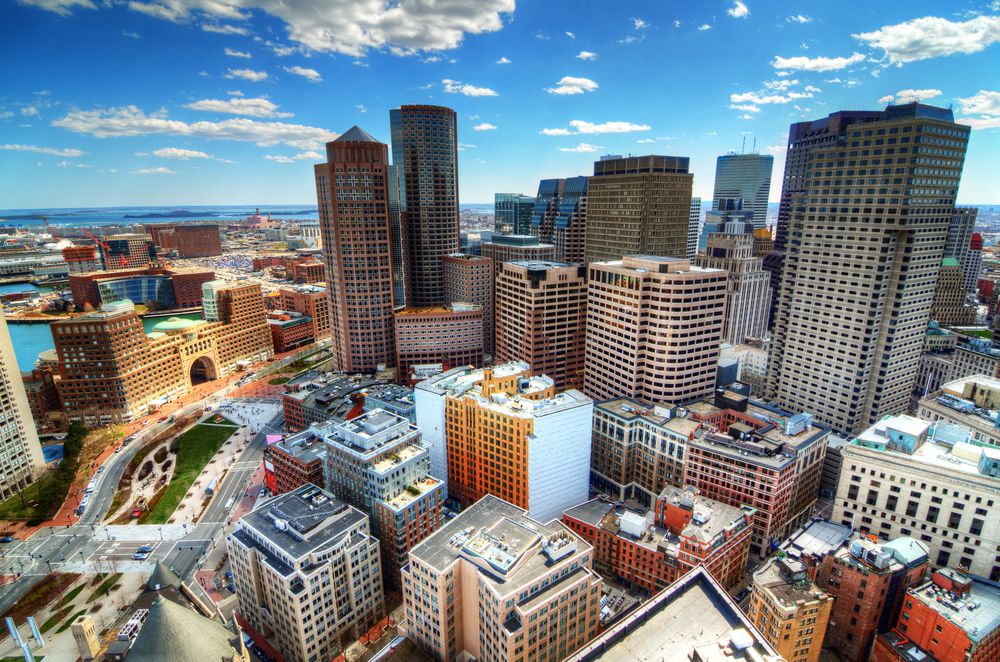 ---
Famous Boston Quotes About Sports
It's no secret that Bostonians are passionately devoted to their sports clubs. With top teams that include the Boston Red Sox, New England Patriots, and Boston Celtics, it's easy to see why game day is so much fun. Here are the best Boston quotes for sports fans.
33) "When you think about Boston, Harvard and M.I.T. are the brains of the city, and its soul might be Faneuil Hall or the State House or the Old Church. But I think the pulsing, pounding heart of Boston is Fenway Park." – John Williams
34) "Baseball, child's play? Hell, up here in Boston it's a passion play." – George V. Higgins
35) "This jersey that we're wearing today doesn't say Red Sox. It says Boston." – David Ortiz
36) "Boston is so laced with jerseys that you can be dressed head to toe in team apparel and no one will look twice." – David Walton
37) "You know, a lot of people say they didn't want to die until the Red Sox won the World Series. Well, there could be a lot of busy ambulances tomorrow." – Johnny Damon
38) "What happened with Boston? Do the people eat baseball and drink baseball? It's unbelievable. I don't really have the words to describe how good it feels to be a part of it." – Pedro Martinez
39) "I find it funny how people from Boston and New York hate each other because of pro teams." – Julian Casablancas
40) "Here's the thing. I had never been to Boston, my whole life. Probably because I'm a Yankee fan." – Dash Mihok
41) "That moment, when you first lay eyes on that field – The Monster, the triangle, the scoreboard, the light tower Big Mac bashed, the left-field grass where Ted (Williams) once roamed – it all defines to me why baseball is such a magical game." – Jayson Stark
42) "Boston is really a small town, and the pro sports here are almost like a college sport." – Stephen Pagliuca
43) "Boston is the cream of the crop of the marathon world. It has such history that you feel such honor just being a part of it. All the other races have pacers to get you to a Boston qualifying time." – Summer Sanders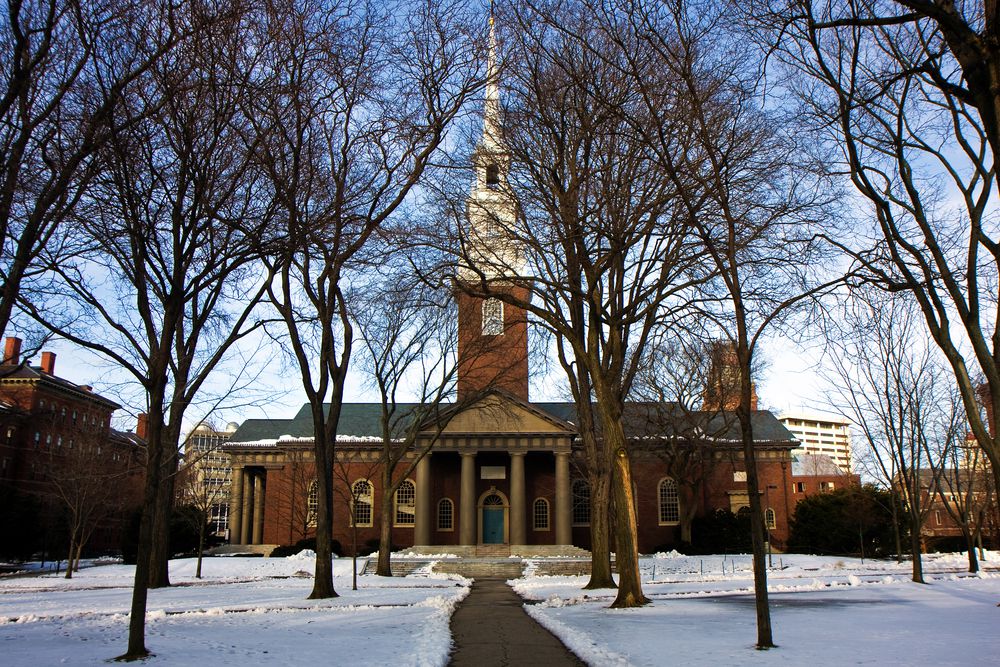 ---
Funny Boston Quotes
Boston humor is best described as dry and sarcastic. It's often focused on the weather, academics, and sports. Here are some funny Boston quotes so you can see it for yourself!
44) "I guess no true Bostonian would trust a place that was sunny and pleasant all the time. But a gritty, perpetually cold, and gloomy neighborhood? Throw in a couple of Dunkin' Donuts locations, and I'm right at home." – Rick Riordan
45) "I'd rather entrust the government of the United States to the first 400 people listed in the Boston telephone directory than to the faculty of Harvard University." – William F. Buckley Jr.
46) "We picked the Red Sox because they lose. If you root for something that loses for 86 years, you're a pretty good fan. You don't have to win everything to be a fan of something."- Jimmy Fallon
47) "Boston's freeway system is insane. It was clearly designed by a person who had spent his childhood crashing toy trains." – Bill Bryson
48) "We say the cows laid out Boston. Well, there are worse surveyors." – Ralph Waldo Emerson
49) "The Boston people were willing to learn, but only if one recognized how much they knew already." – Van Wyck Brooks
50) "Proper Bostonians never talk about money. My father told me if I ever talked about money with a woman to take off the last zero." – Cleveland Amory
51) "I'd love to play in a Red Sox game. It would be so awesome to actually walk out on the field and play, just for one inning. I'd also steal everything I could get my hands on in the clubhouse, which is why they won't let me do it." – Denis Leary
52) "Boston is not an avant-garde place. It stays literally 15 to 20 years behind New York at all times." – Paul Laffoley
53) "Boston is just a village, sprawling far and wide, more human than New York City." – Frederick Engels
54) "I guess God made Boston on a wet Sunday." – Raymond Chandler
55) "I have just returned from Boston. It is the only thing to do if you find yourself up there." – Fred Allen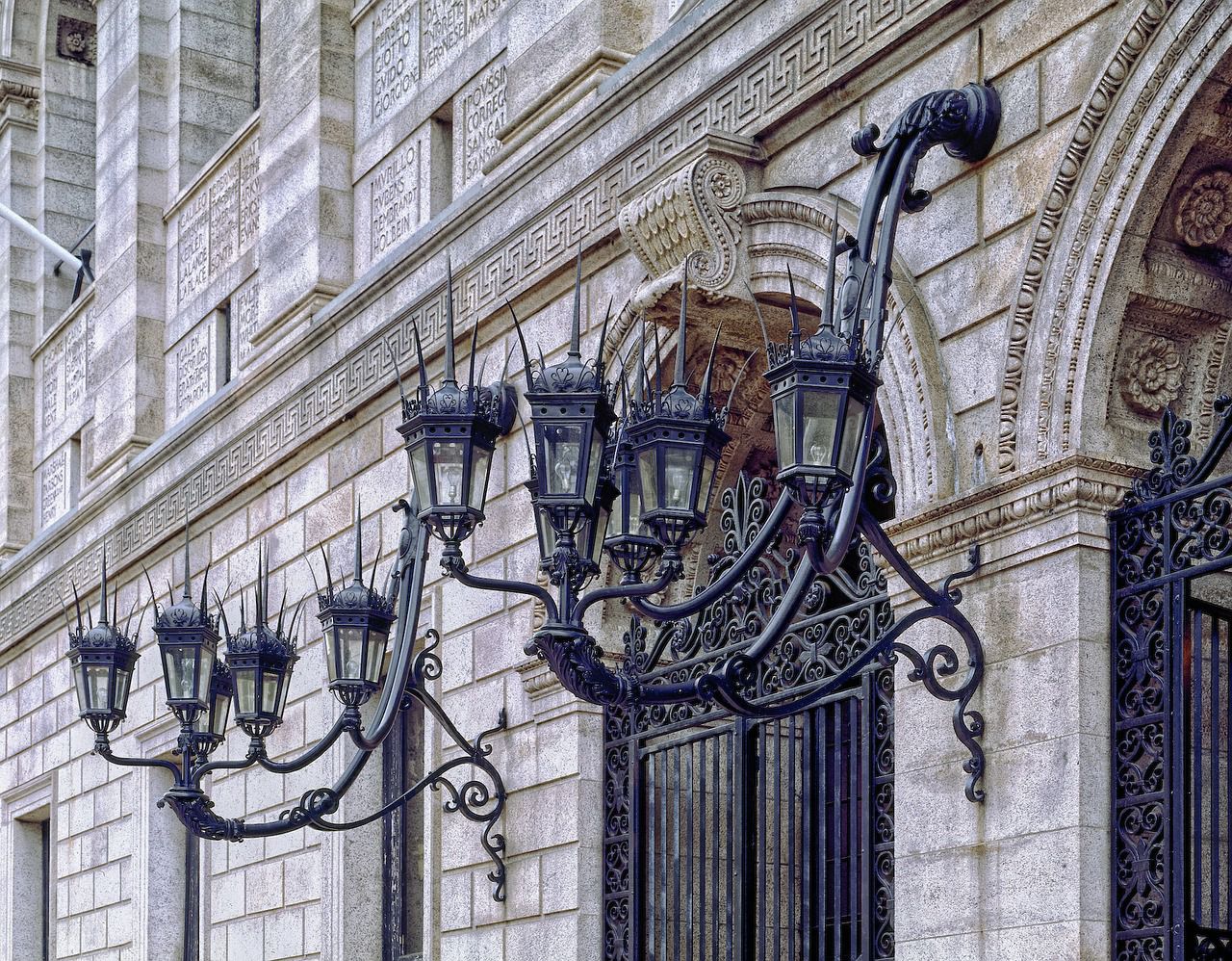 ---
Boston Quotes From Song Lyrics
Boston has a youthful "college town" vibe, so it's no surprise that musical entertainment is popular. This is especially true when the warm weather hits, and the awesome summer music festivals in Boston are in full swing.
This city has the habit of making a lasting impression on everyone who visits. So, it's also no surprise that it's been featured in many songs. Here are some of the most popular Boston song quotes.
56) "In Boston Massachusetts, she'll be there / And we'll be together everywhere." – The Byrds, Boston
57) "She said I think I'll go to Boston / I think I'll start a new life / I think I'll start it over." – Boston, Augustana
58) "She comes from Boston / Works at the jewelry store / Down in the harbor / Where the ferries come to shore." – Kenny Chesney, Boston
59) "I've had dreams of Boston all of my life / Chinatown between the sound of the night." – Vampire Weekend, Ladies of Cambridge
60) "Well I love that dirty water / Oh, Boston, you're my home / Oh, you're the number one place." – The Standells, Dirty Water
61) "For Boston, for Boston, thy glory is our own. For Boston, for Boston, 'tis here that truth is known." – Dropkick Murphys, For Boston
62) "For Boston, you can solve all your problems in the Commons right by Downtown Crossing." – The Hold Steady, For Boston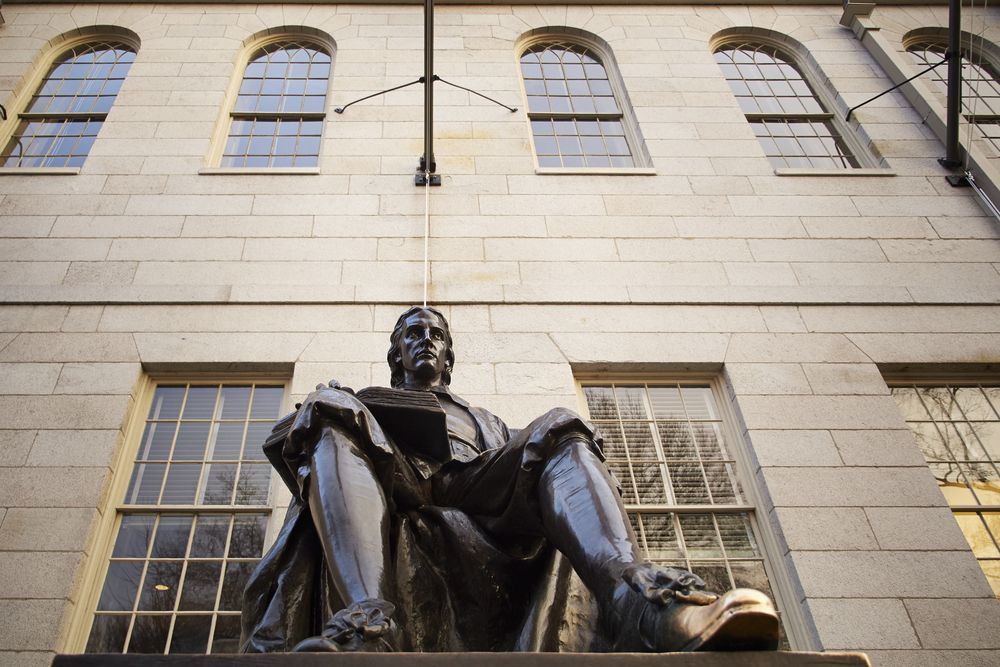 ---
Boston Captions for Instagram
Boston is full of picture-perfect opportunities; from the city's old American architecture to the beautiful Boston harbor and quaint cobbled streets. If you're trying to get more Instagram followers, these Boston Instagram captions are wicked witty.
63) "Pics on Acorn Street or it didn't happen."
64) "Party like a lob-star (roll)."
65) "Here for the clam chowder and lobster rolls."
66) "Boston cream pie is life."
67) "Oh my cod."
68) "Brunching on Newbury Street never gets old."
69) "No, mom, I haven't picked up a Boston accent yet."
70) "Oh ship, it's officially the weekend."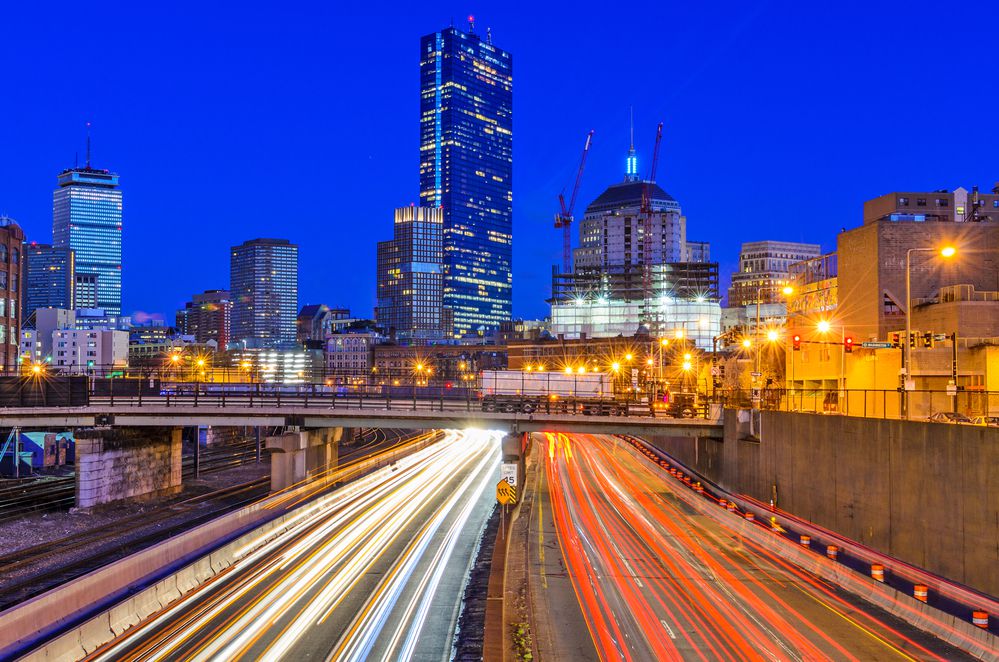 ---
Boston Quotes From Celebrities
Many famous celebrities hail from Boston, or have visited and fallen in love with the city's charm. Here are some notable quotes from the stars.
71) "I love Boston; it's like Paris." – Tyra Banks
72) "You know, Boston people are full of sauce." – Ellen Pompeo
73) "When I grew up, there really was the sense of 'why would you want to live anywhere else?" – Ben Affleck
74) "The best food, sports, and people in the world. Boston Strong." – Maria Menounos
75) "You know, I'm from Boston, and in Boston, you are born with a baseball bat in your hand." – Eli Roth
76) "The city of Boston is like a family member." – Eliza Dushku
77) "Boston is actually the capital of the world. You didn't know that? We breed smart-ass, quippy, funny people. Not that I'm one of them. I just sorta sneaked in under the radar." – John Krasinski
78) "I take great comfort in hearing a Boston accent." – Jojo
79) "In Boston, they love their sports celebrities. And it's great." – Tom Brady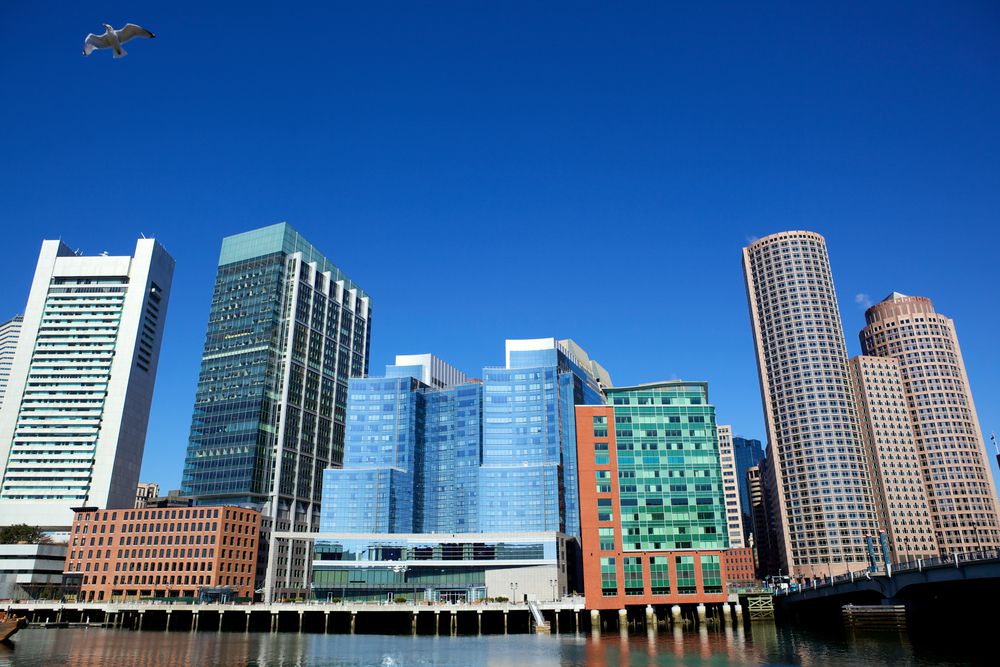 ---
Famous Boston Sayings and Slang
A Boston accent is one of the most recognizable US accents. The locals love saying "wicked", making up their own words and phrases, and swapping their "r"s for "y"s.. Here are some Boston words and phrases that emphasize exactly what I'm talking about.
80) "Coffee regulah" (coffee with cream and sugar)
81) "What's doin'?" (how are you?)
82) "So don't I!" (me too)
83) "Down the Cape" (referring to Cape Cod)
84) "Bang a uey" (make a U-turn)
85) "Dunkies or Dunks" (Dunkin' Donuts)
86) "Bubblah" (drinking fountain)
87) "Packie" (liquor store)
88) "The Hub" (a nickname for the city of Boston)
89) "Pissa" (cool or awesome)
90) "Badadoes" (potatoes)
91) "The Bs" (The Boston Bruins)
92) "The Cs" (The Boston Celtics)
93) "The Pats" (The New England Patriots)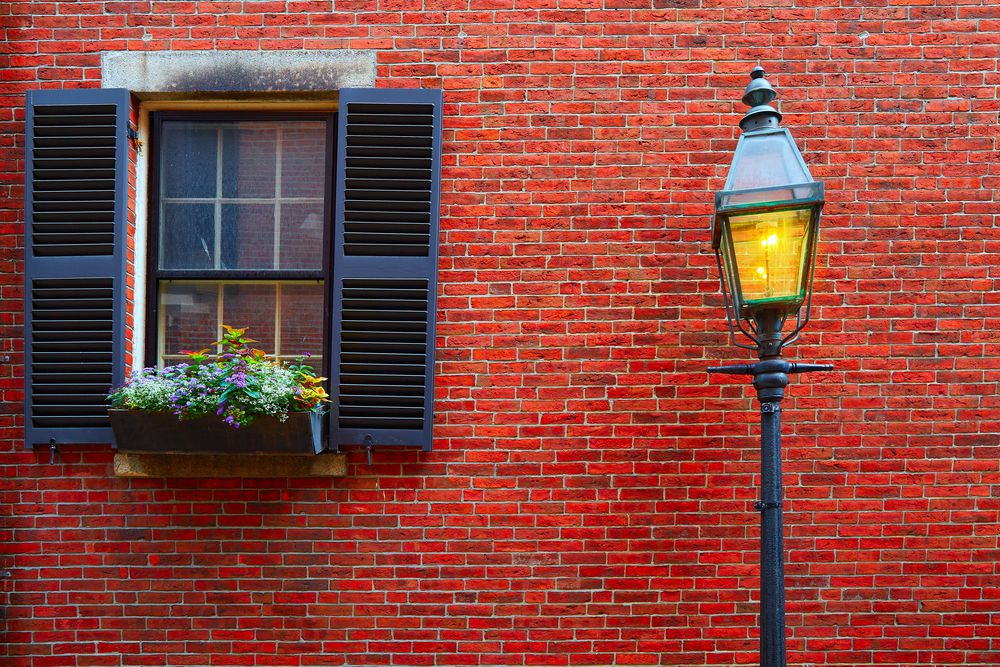 ---
Good Will Hunting Quotes
Good Will Hunting is a Boston based film starring Boston locals, Matt Damon and Ben Affleck. Will Hunting (Matt Damon) is a young man with a genius IQ who works as a janitor at the Massachusetts Institute of Technology (MIT) and has yet to discover his potential. The movie produced some pretty memorable quotes about life, love, and finding purpose.
94) "You wasted $150,000 on an education you coulda got for $1.50 in late fees at the public library." – Will Hunting
95) "You don't know about real loss, 'cause it only occurs when you've loved something more than you love yourself. And I doubt you've ever dared to love anybody that much." – Will Hunting
96) "Well, look, I have to go. Gotta' get up early and waste some more money on my overpriced education."- Will Hunting
97) "Well, I got her number. How do you like them apples?" – Will Hunting
98) "Sometimes I wish I had never met you, because then I could go to sleep at night not knowing there was someone like you out there." – Chuckie Sullivan
99) "You're just a kid, you don't have the faintest idea what you're talkin' about." – Sean Maguire
100) "You're not perfect, sport, and let me save you the suspense: this girl you've met, she's not perfect either. but the question is whether or not you're perfect for each other." – Sean Maguire
101) You'll have bad times, but it'll always wake you up to the good stuff you weren't paying attention to." – Sean Maguire
102) "You'll never have that kind of relationship in a world where you're afraid to take the first step because all you see is every negative thing 10 miles down the road." – Sean Maguire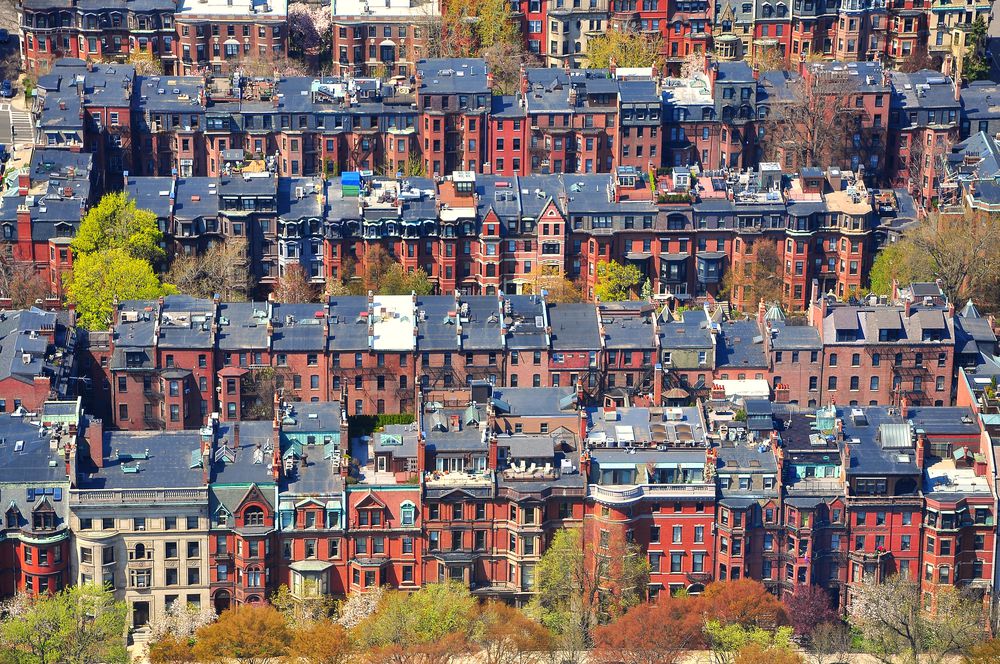 ---
New England and Massachusetts Quotes
Boston is the largest city in New England and the capital of Massachusetts. As with most of the east coast locations, these regions are known for beautiful scenery, unpredictable weather, and early American patriotism. Here are some great quotes about Massachusetts and New England that capture exactly what I mean.
103) "Massachusetts is the first state in America to reach full adulthood. The rest of America is still in adolescence." – Uwe Reinhardt
104) "One of the brightest gems in the New England weather is the dazzling uncertainty of it." – Mark Twain
105) "Here in New England, the character is strong and unshakable." – Norman Rockwell
106) "If you don't like the weather in New England now, just wait a few minutes." – Mark Twain
107) "Everywhere throughout New England you find old, tumbledown field walls, often in the middle of the deepest, most settled- looking woods- a reminder of just how swiftly nature reclaims the land in America." – Bill Bryson
108) "June in New England is like a lover's dream made tangible." – Gladys Taber
109) "New England clam chowder, made as it should be, is a dish to preach about, to chant praises and sing hymns and burn incense before. […] It is as American as the Stars and Stripes, as patriotic as the national Anthem. It is Yankee Doodle in a kettle." – Joseph C. Lincoln
110) "New England is a finished place. Its destiny is that of Florence or Venice, not Milan while the American empire careens onward toward its unpredicted end… It is the first American section to be finished to achieve stability in the conditions of its life. It is the first old civilization, the first permanent civilization in America." – Bernard DeVoto
111) "The most serious charge which can be brought against New England is not Puritanism but February." – Joseph Wood Krutch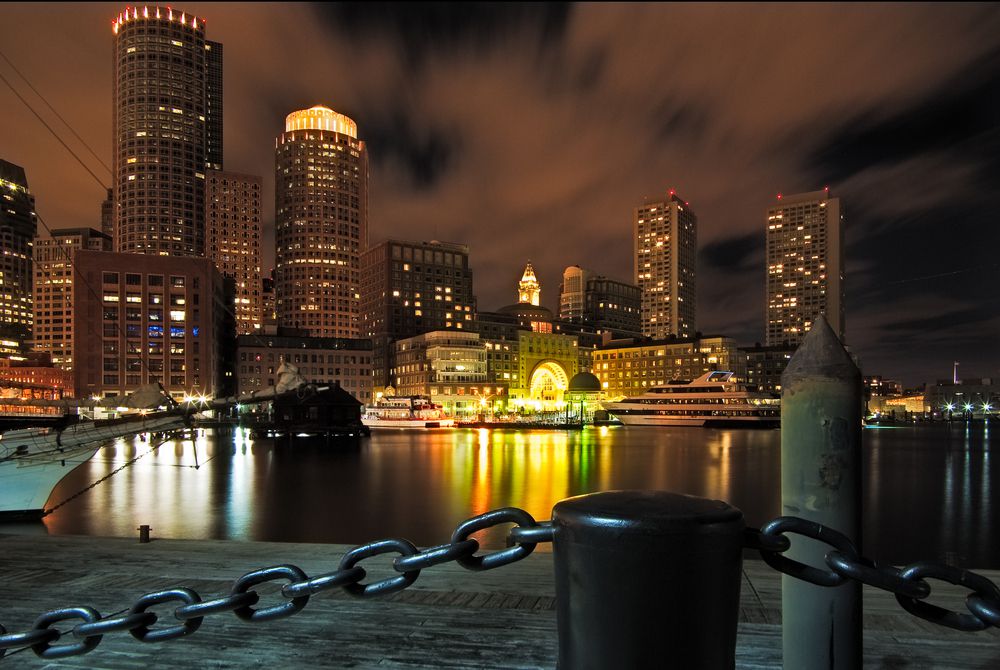 ---
Did I Miss Any Top Boston Quotes?
Boston is one of the oldest US cities. It was founded in 1630 and has a tangible sense of history. Throughout the years, it has evolved to become one of the world's top cultural capitals. It's a destination that truly offers something for everyone.
I hope you enjoy these inspiring quotes about Boston. If you think I may have missed any, feel free to drop me an email or reach out on social media and I'll do my best to add them to the list.
Mark Wahlberg Teaches You Boston Slang | Vanity Fair
---
Looking for some travel inspiration?
I've been traveling for over a decade now, so my website is filled with hundreds of articles about festivals, photography, destination guides, travel itineraries, and so much more! I'd love for you to take a browse through a few of my favorites below, and let me know what you think!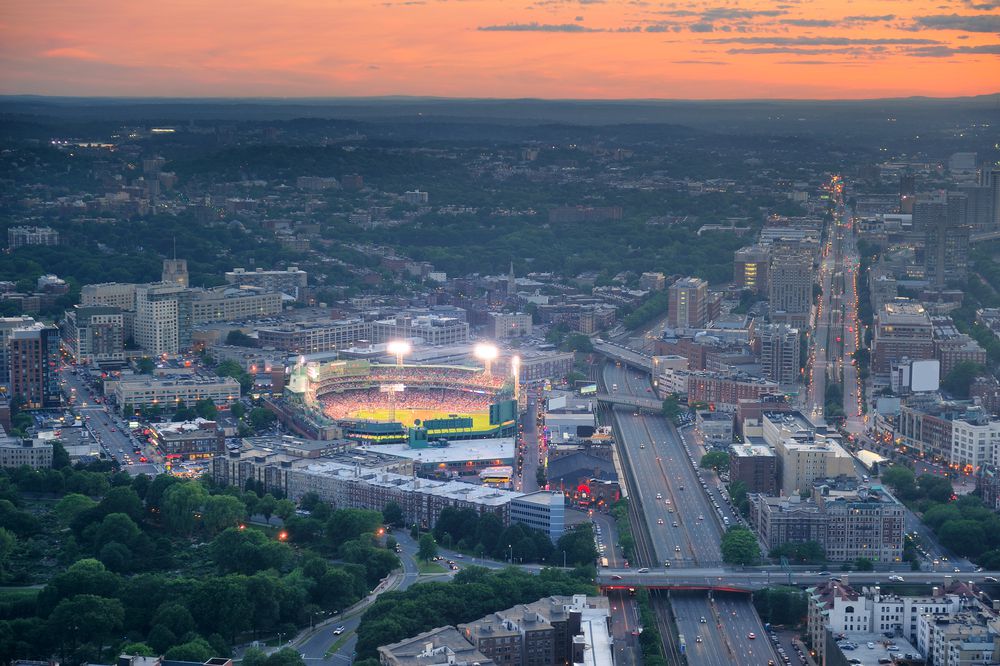 ---
Thanks for reading these fun quotes about Boston!
Share these Boston Quotes with your travel crew!
https://www.jonesaroundtheworld.com/wp-content/uploads/2020/06/Quotes-about-Boston.jpg
667
1000
TravelTractionsJATW
https://www.jonesaroundtheworld.com/wp-content/uploads/2017/03/logotry-1-1-300x106.png
TravelTractionsJATW
2020-06-24 19:00:40
2020-06-24 19:00:40
110+ Quotes About Boston to Inspire a Wicked Awesome Trip