Looking for the ultimate list of the best quotes about Italy? I've got the best list of Italy quotes, guaranteed to inspire your own trip to this captivating country.
I never get tired of creating Italy travel content – and I don't think I ever will. There's just too much to say about this incredible country, and not enough words to describe it.
Ancient. Captivating. Beautiful. Special. Fascinating. Cultural. Fun. Unexpected. Glorious.
Those are just a few words that barely scrape the surface of what Italy is. Luckily, some of the greatest wordsmiths and voices throughout history have managed to sum up the joy of Italy in some wonderful and memorable ways.
My list of the best quotes about Italy are categorized into a range of categories. The best Italy quotes, short quotes, fun Instagram Caption ideas, celebrity quotes, movie quotes and song lyrics – just to name a few.
Now, just like that incredible plate of Italian pasta – let's dig in!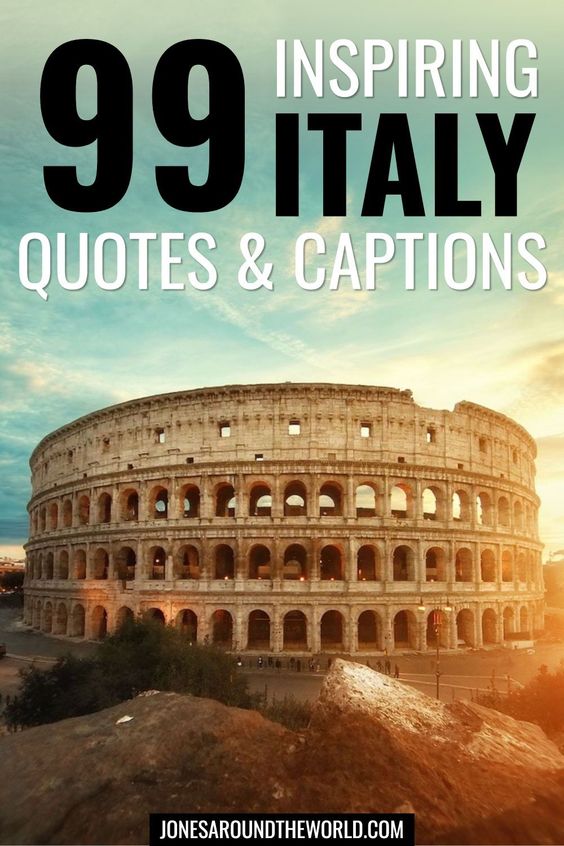 ---
The Best Short Italy Quotes
These concise Italy quotes manage to sum up the magic of Italy in just a few words…
1) "You may have the universe if I may have Italy." – Giuseppe Verdi
2) "For us to go to Italy and to penetrate into Italy is like a most fascinating act of self-discovery" – D.H. Lawrence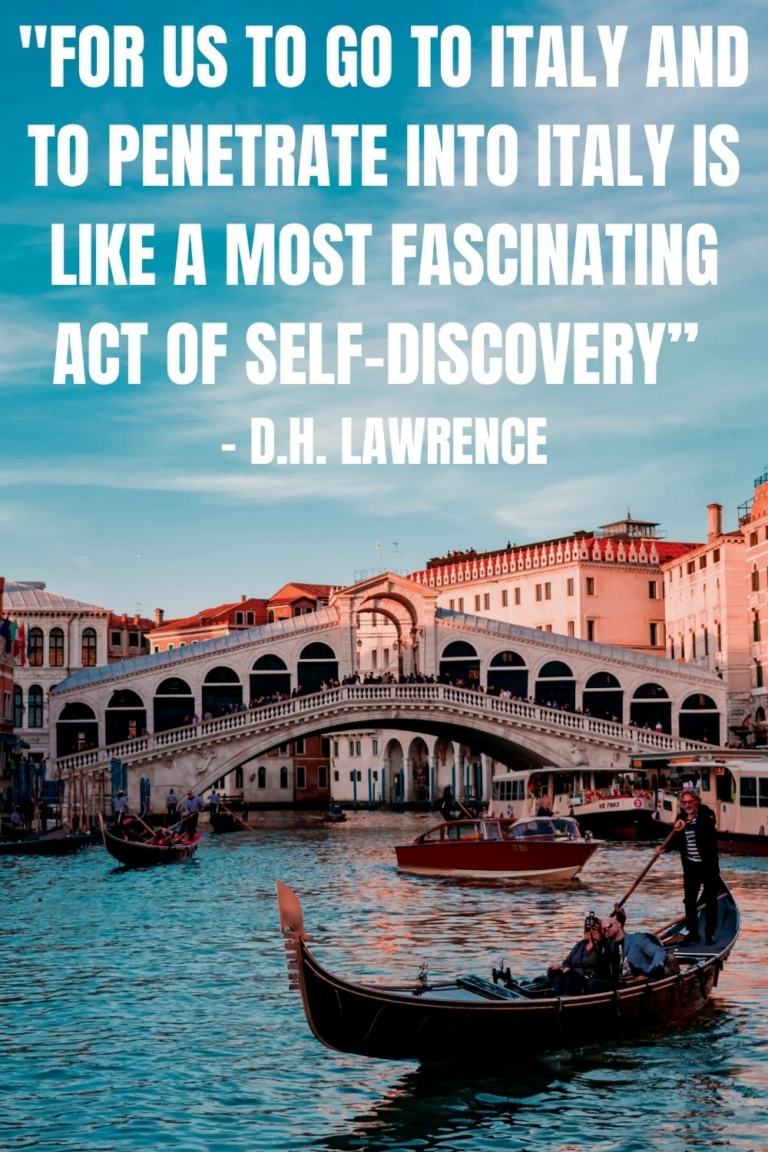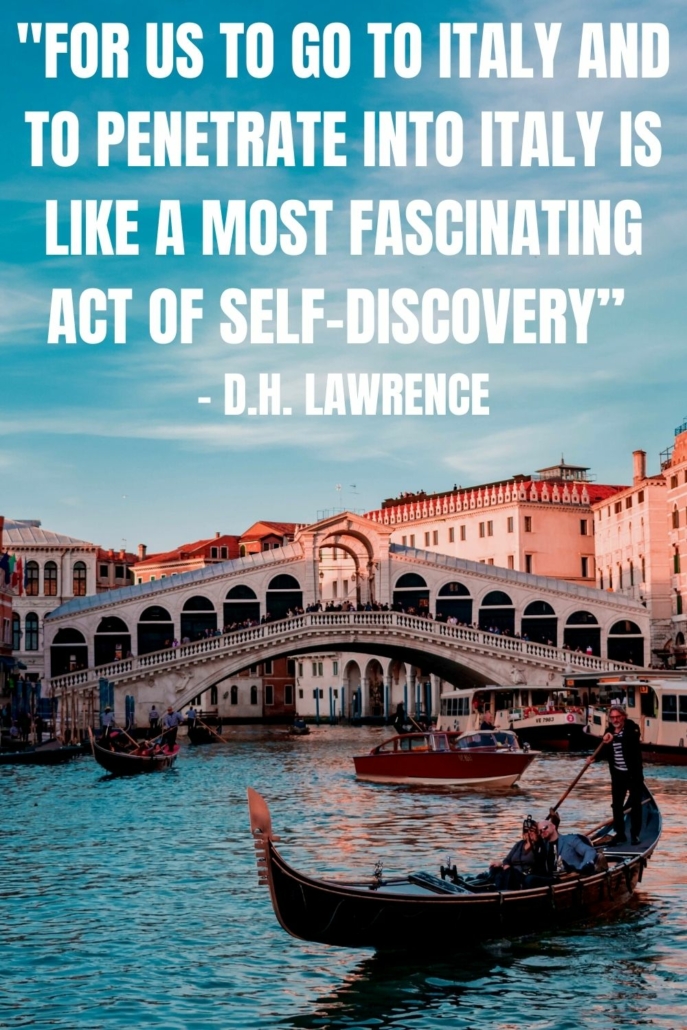 ---
3) "Venice is like eating an entire box of chocolate liqueurs in one go." – Truman Capote
4) "A man who has not been in Italy is always conscious of an inferiority." – Samuel Johnson
5) "Even now I miss Italy dearly, I dream about it every night." – Eila Hiltunen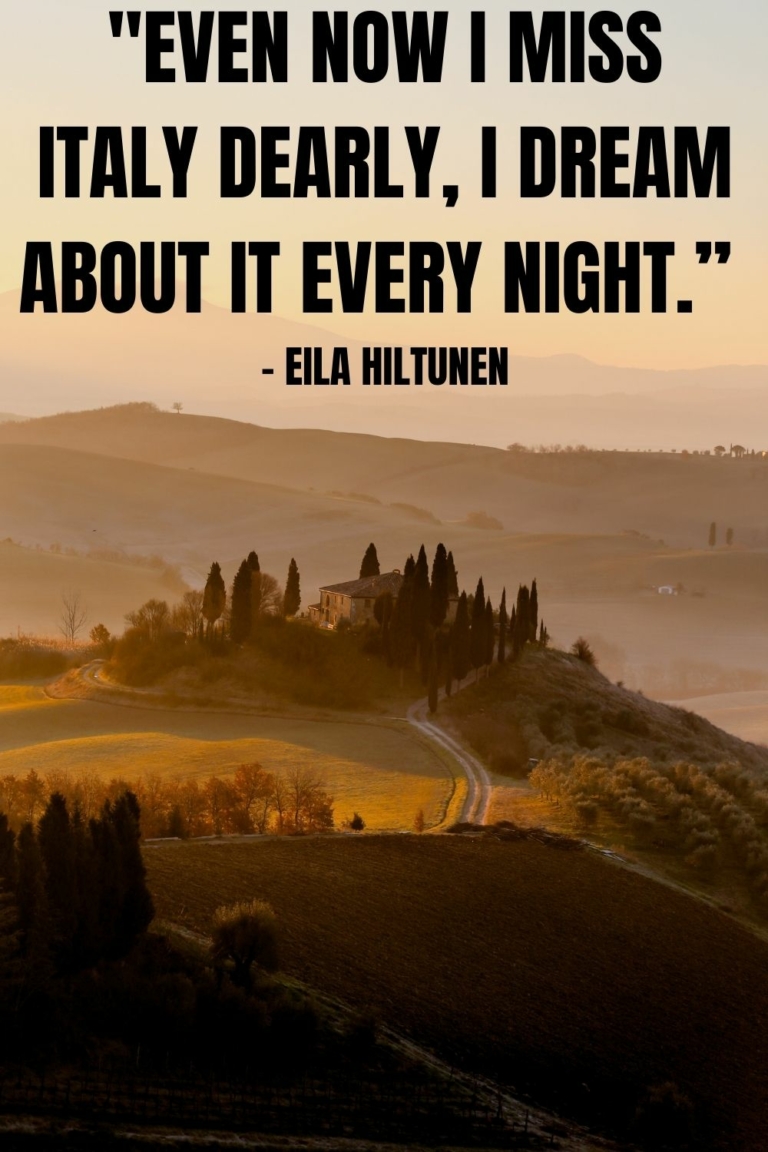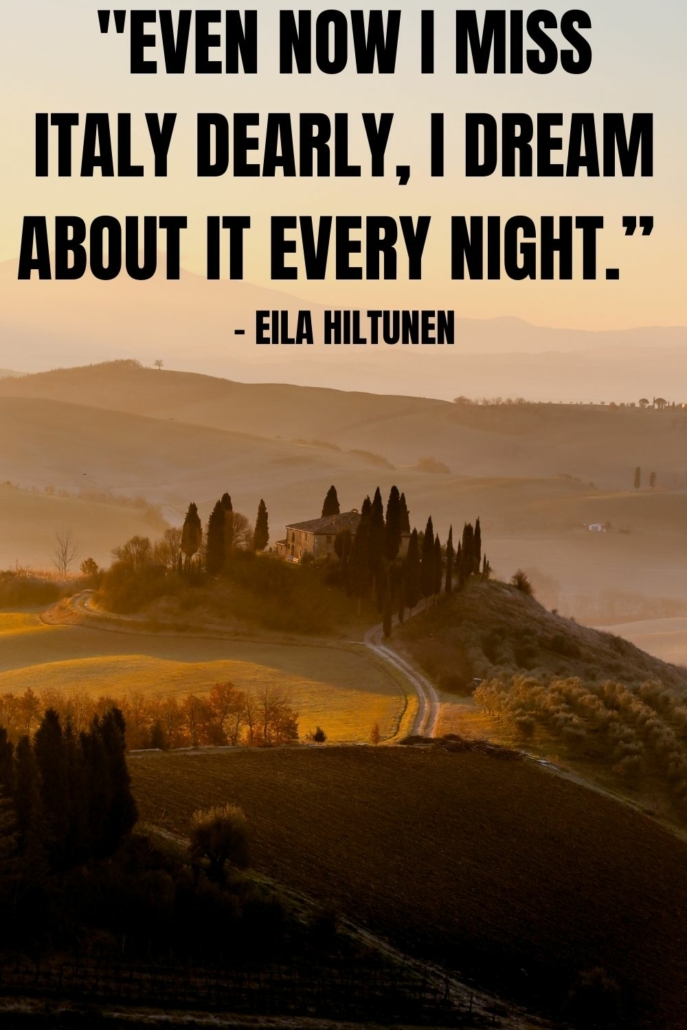 ---
6) "I found Rome a city of bricks and left it a city of marble." – Augustus
7) "The name of Italy has magic in its very syllables." – Mary Shelley
8) "Rome, the city of visible history." – George Eliot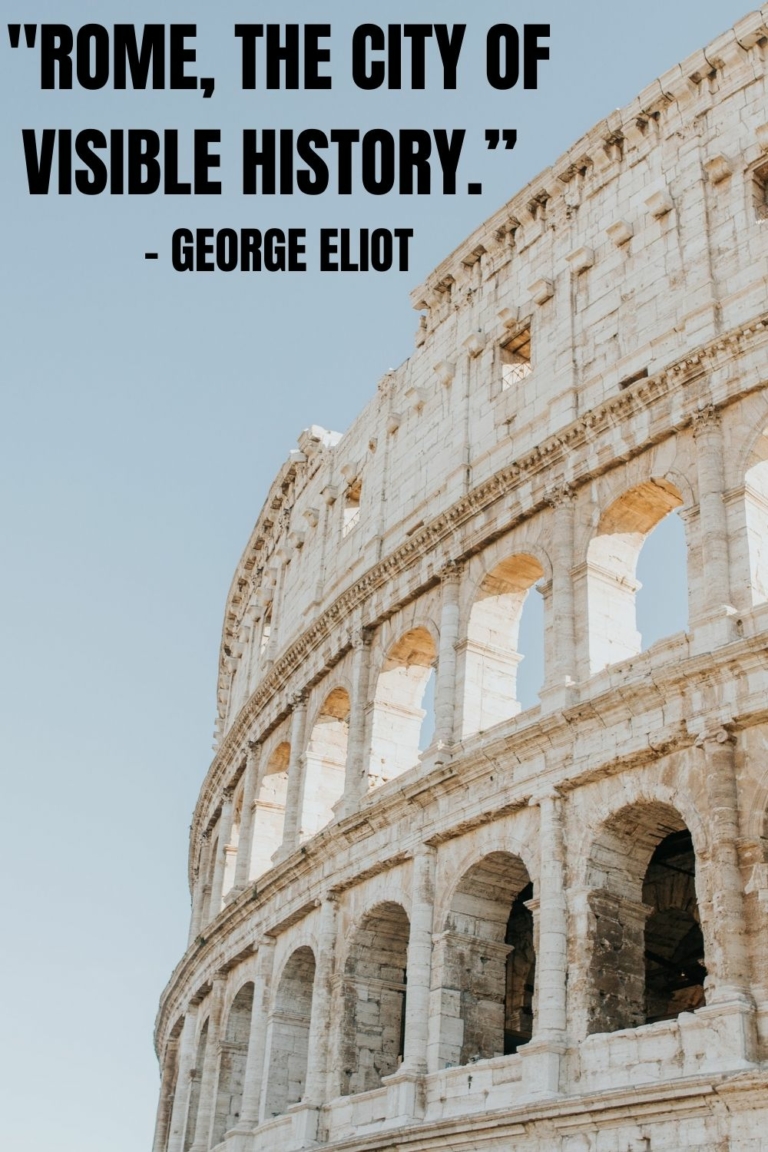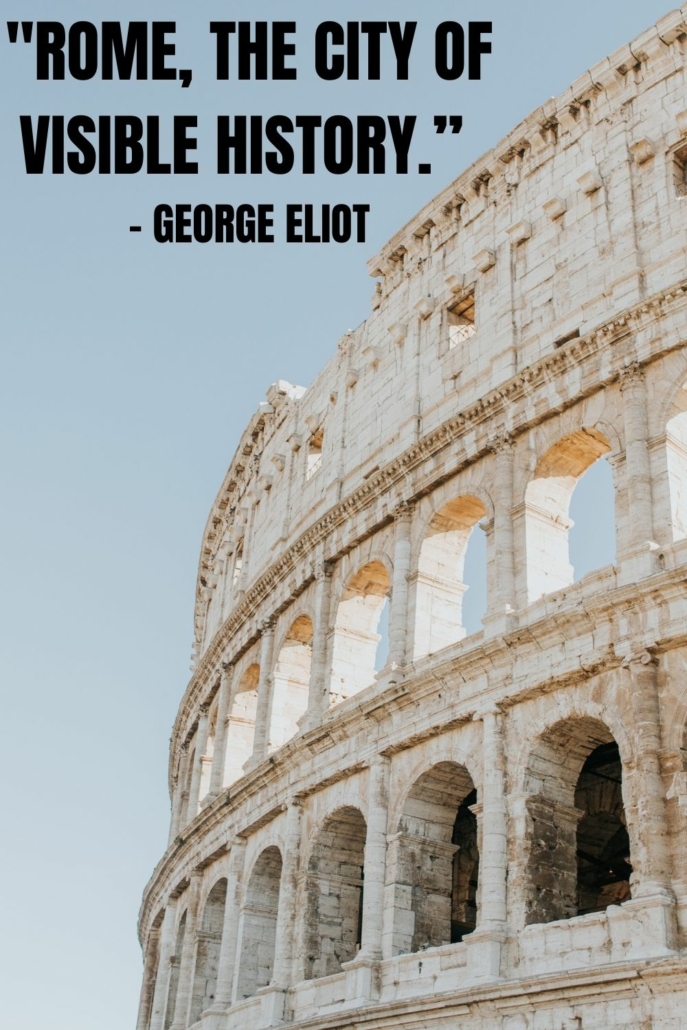 ---
9) "The Italians have long known what makes a livable town or city." – Norman Foster
10) "In America, one must be something, but in Italy one can simply be." – Pietros Maneos
11) "Traveling is the ruin of all happiness! There's no looking at a building after seeing Italy." – Fanny Burney
12) "The Creator made Italy by designs from Michelangelo." – Mark Twain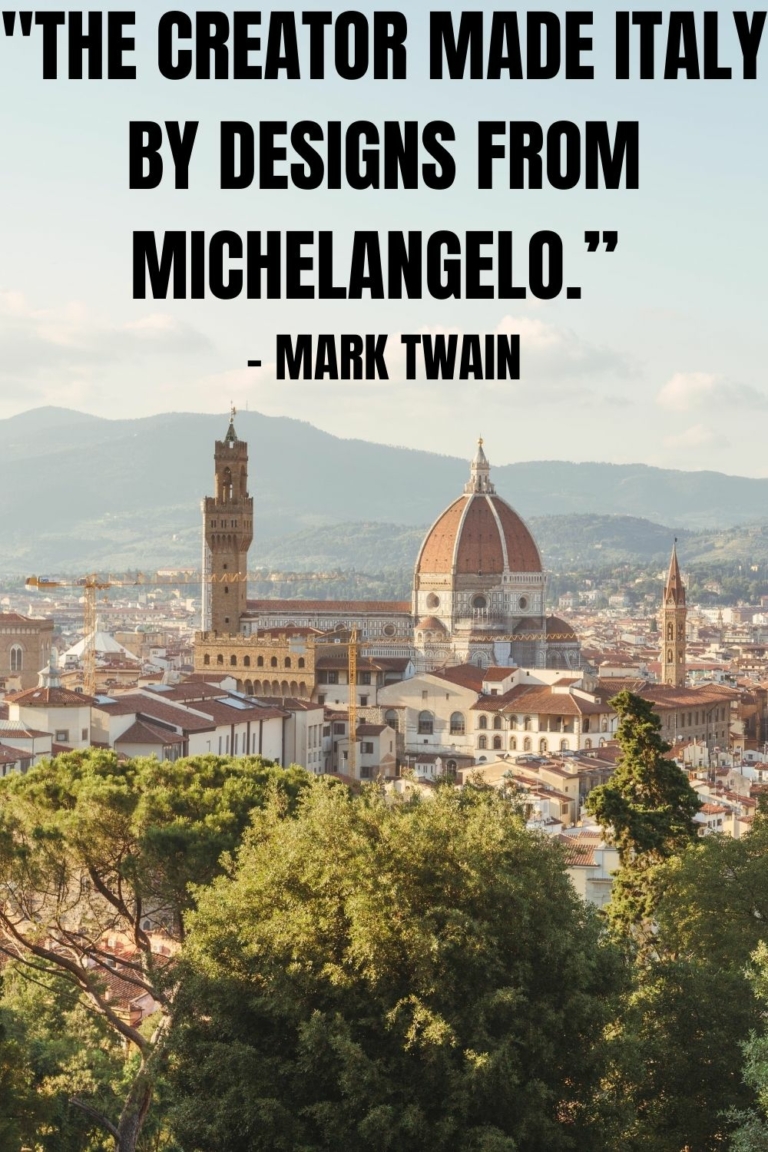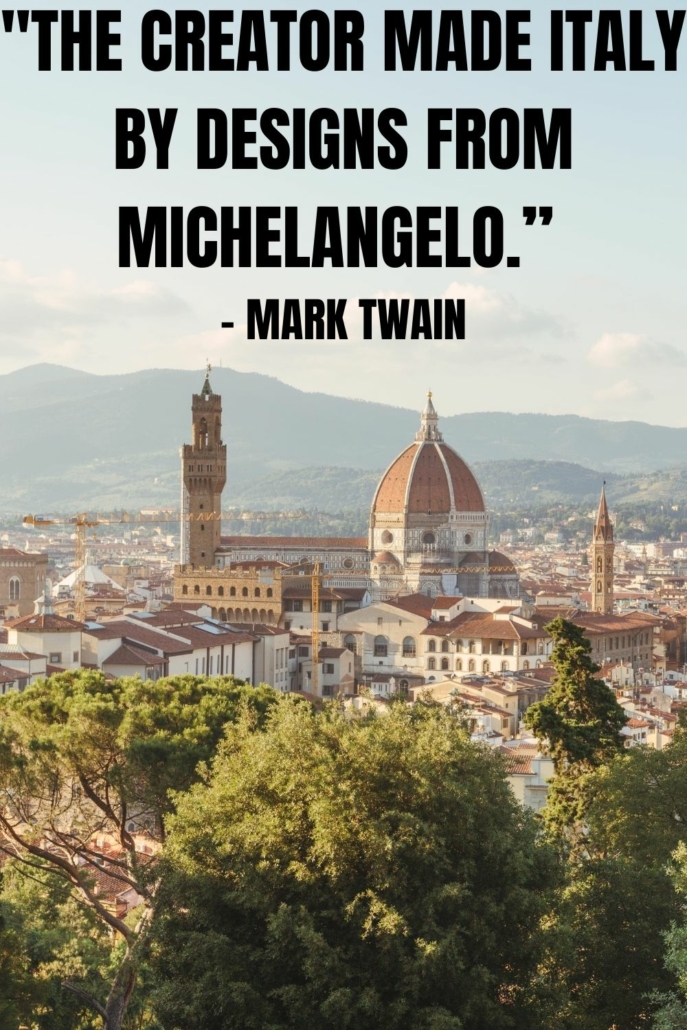 ---
13) "Life is a combination of magic and pasta." – Federico Fellini
14) "In Italy, they add work and life on to food and wine." – Robin Leach
15) "Italy is a dream that keeps returning for the rest of your life." – Anna Akhmatova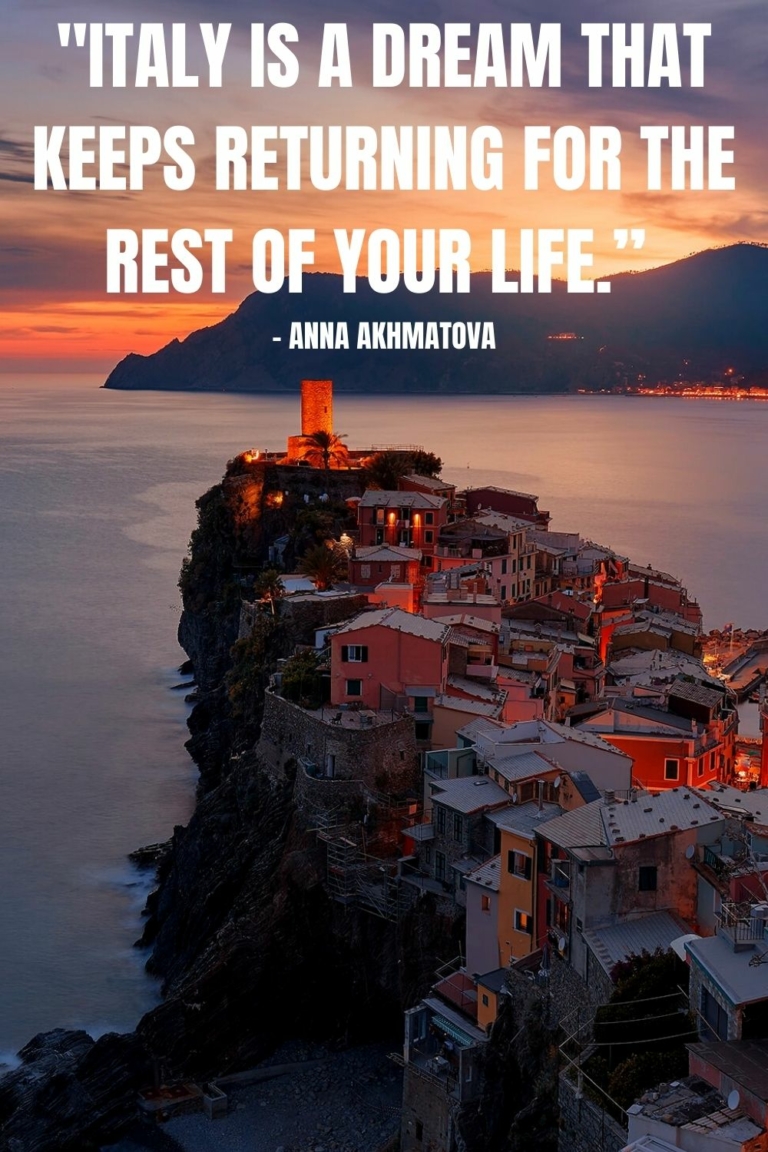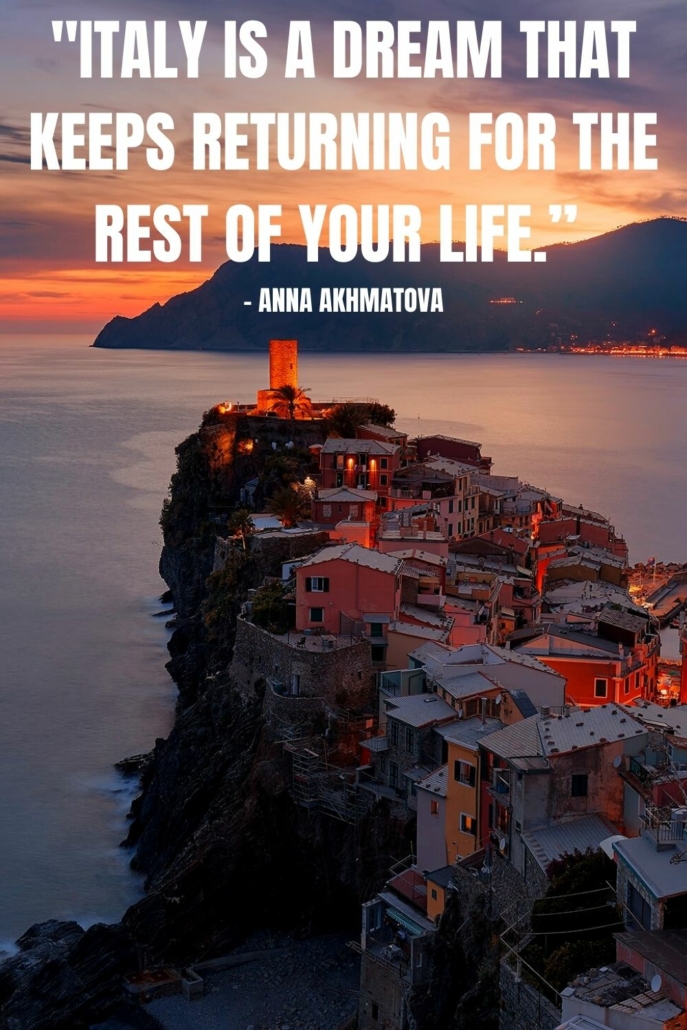 ---
The Best Quotes About Italy
These are the best of the best Italy quotes, from a range of Italian and foreign individuals throughout history. Which is your favorite?
16) "Italy will never be a normal country. Because Italy is Italy. If we were a normal country, we wouldn't have Rome. We wouldn't have Florence. We wouldn't have the marvel that is Venice." – Matteo Renzi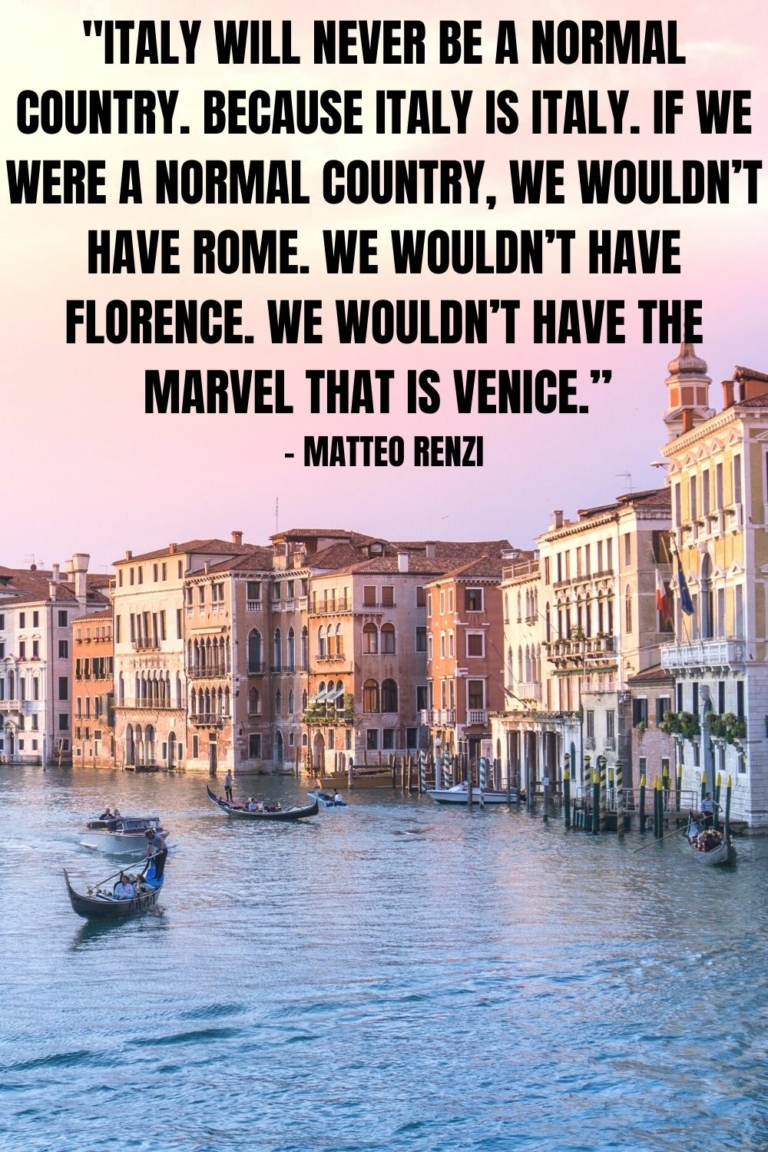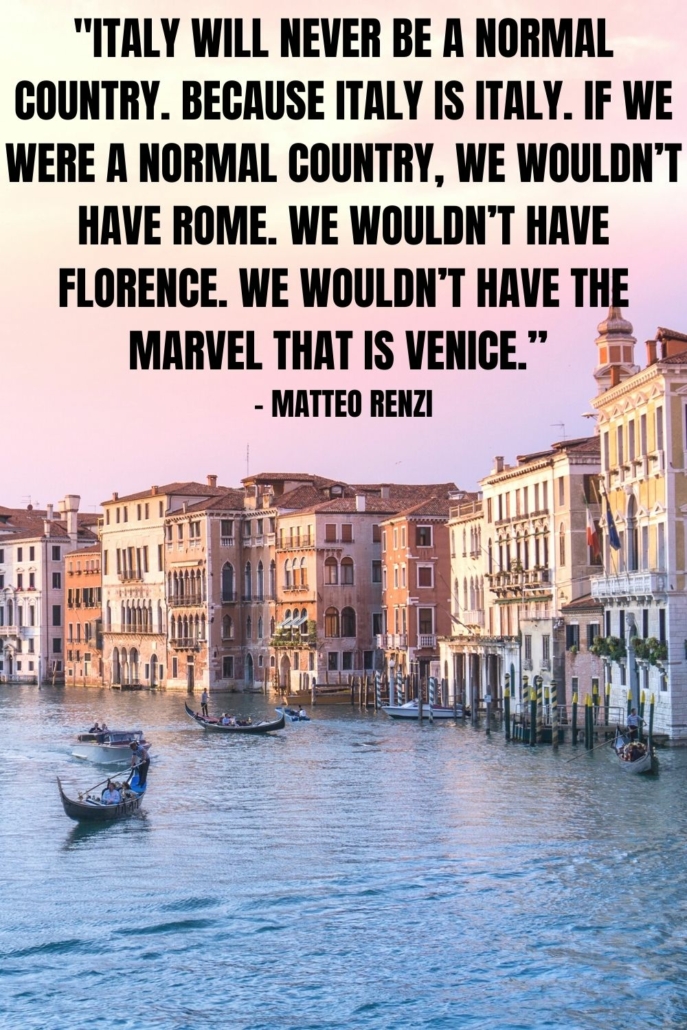 17) "In Italy, food is an expression of love. It is how you show those around you that you care for them. Having a love for food means you also have a love for those you are preparing it for and for yourself." – Joe Bastianich
18) "In Italy, for thirty years under the Borgias they had warfare, terror, murder, and bloodshed but they produced Michelangelo, Leonardo da Vinci and the Renaissance. In Switzerland, they had brotherly love; they had five hundred years of democracy and peace and what did that produce? The cuckoo clock." – Orson Welles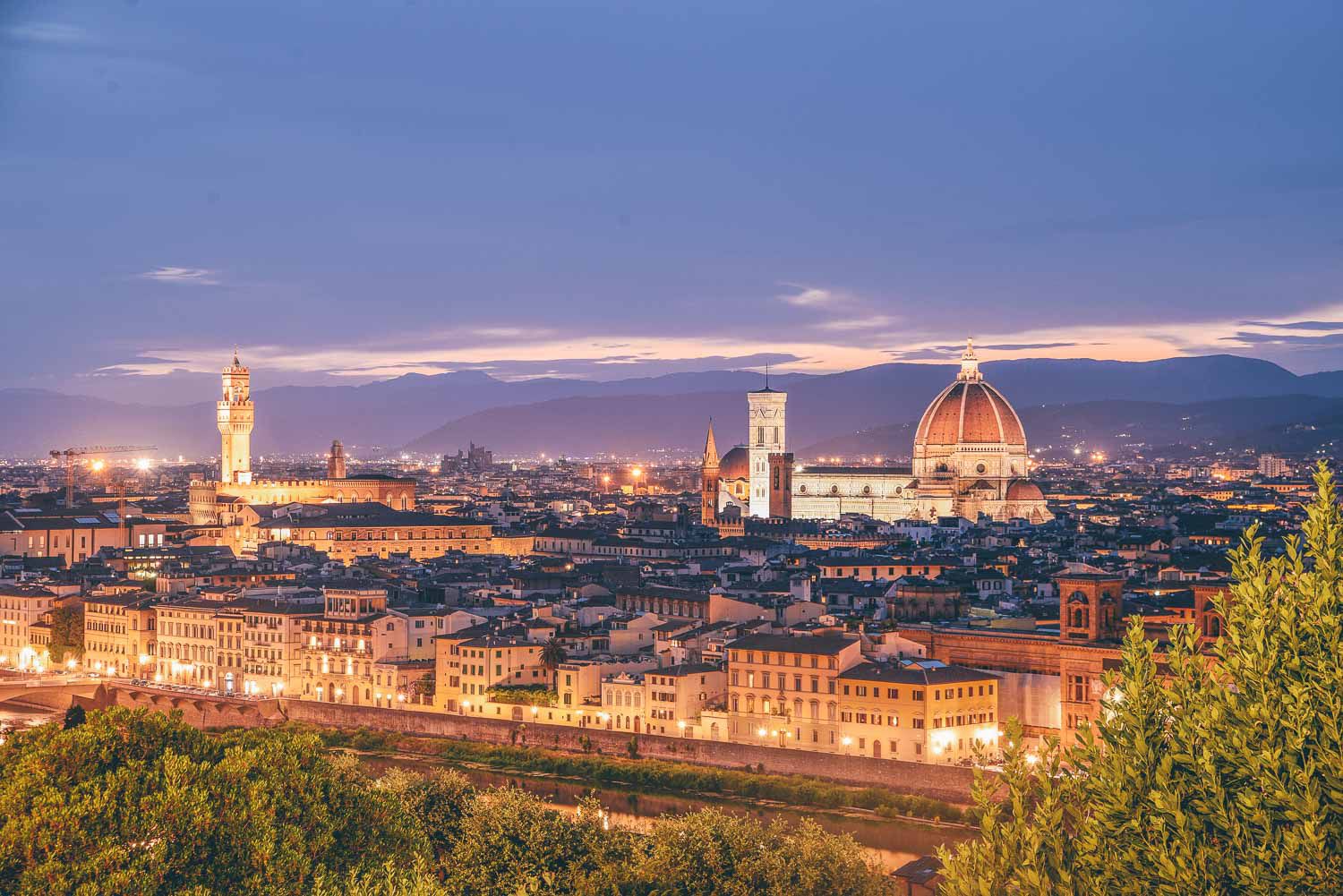 ---
19) "It's so easy for me to get caught up in the feeling of a city like Venice, where everything is just beautiful color and gorgeous buildings that are so peaceful. You can roam around and get lost in the labyrinth." – Nanette Lepore
20) "Italian cities have long been held up as ideals, not least by New Yorkers and Londoners enthralled by the ways their architecture gives beauty and meaning to everyday acts." – Rebecca Solnit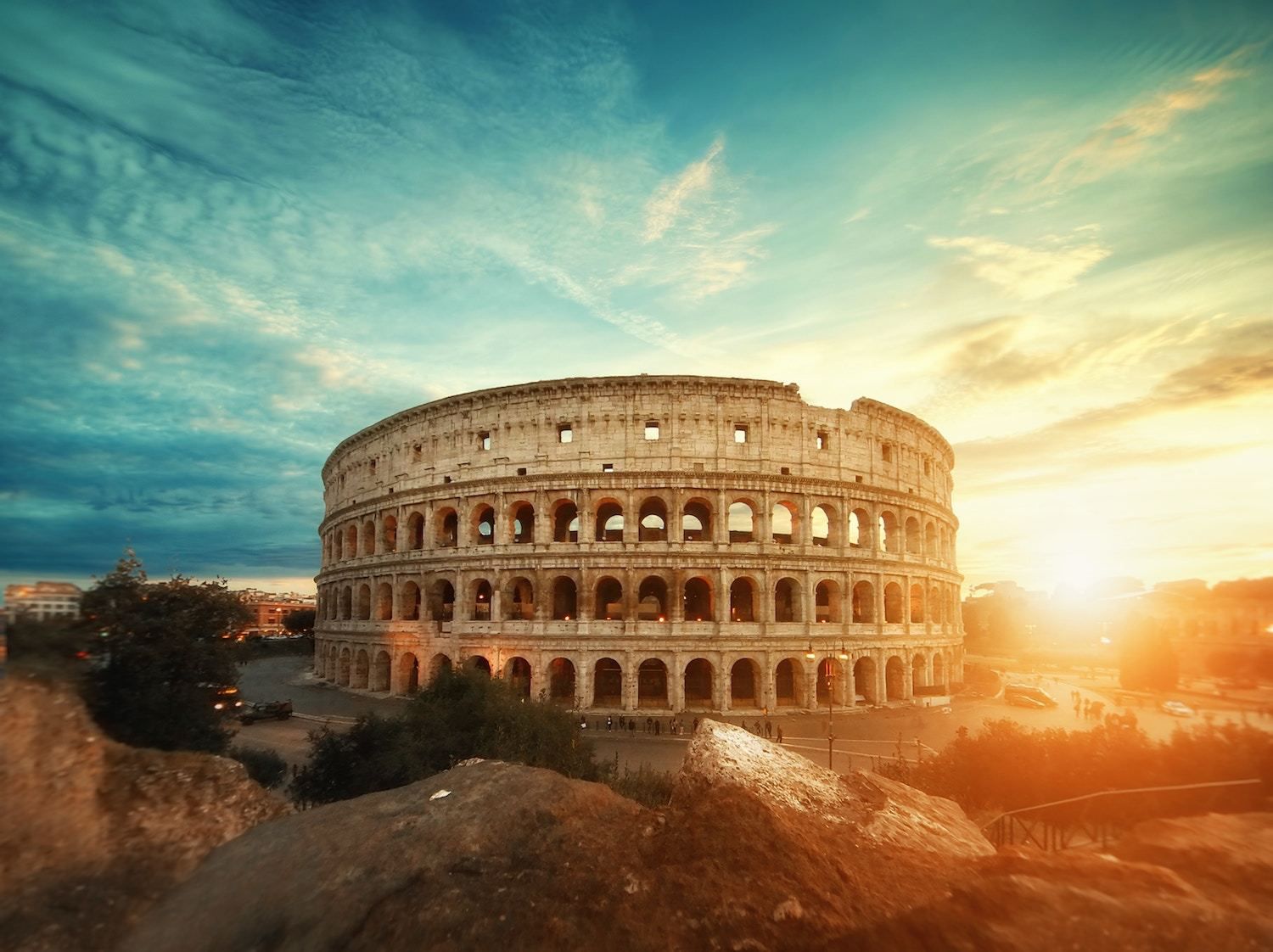 ---
21) "Rome will exist as long as the Coliseum does; when the Coliseum falls, so will Rome; when Rome falls, so will the world." – Venerable Bede
22) "Your Italy and our Italia are not the same thing. Italy is a soft drug peddled in predictable packages, such as hills in the sunset, olive groves, lemon trees, white wine, and raven-haired girls. Italia, on the other hand, is a maze. It's alluring, but complicated. It's the kind of place that can have you fuming and then purring in the space of a hundred meters, or in the course of ten minutes. Italy is the only workshop in the world that can turn out both Botticellis and Berlusconis." – Beppe Severgnini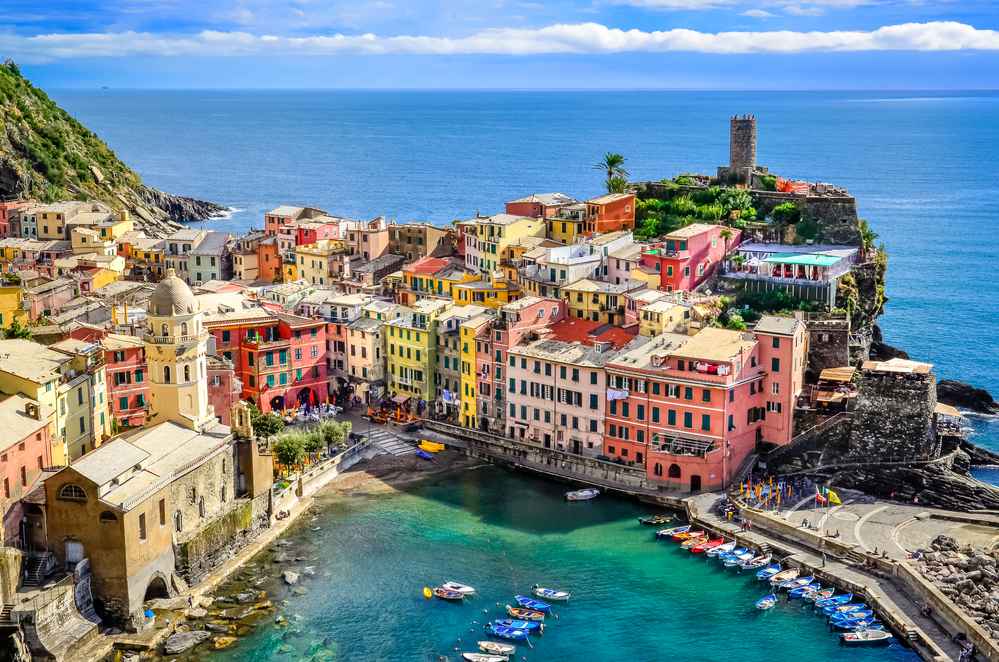 ---
23) "Rome is the city of echoes, the city of illusions, and the city of yearning." – Giotto di Bondone
24) "What is the fatal charm of Italy? What do we find there that can be found nowhere else? I believe it is a certain permission to be human, which other places, other countries, lost long ago." – Erica Jong
25) "I was offered a free villa in Hollywood, but I said no thank you, I prefer to live in Italy." – Ennio Morricone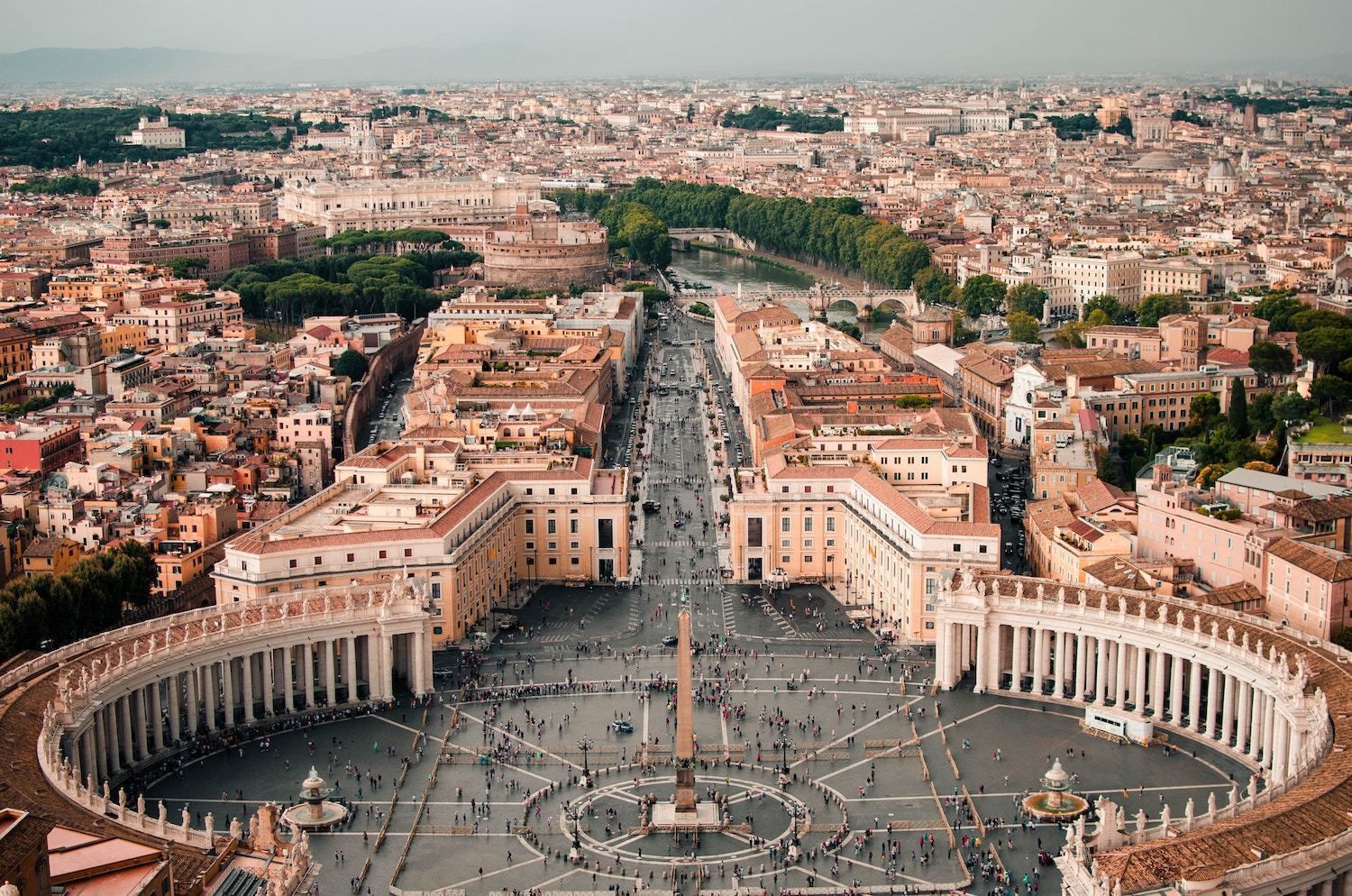 ---
Inspiring Quotes About Italy
Yearning for an inspiring quote about Italy to set the fire of travel under you? These captivating words are guaranteed to have you booking that ticket and taking the ride.
26) "I gasp for air if I don't get to breathe Italian air once a year." – Danny Meyer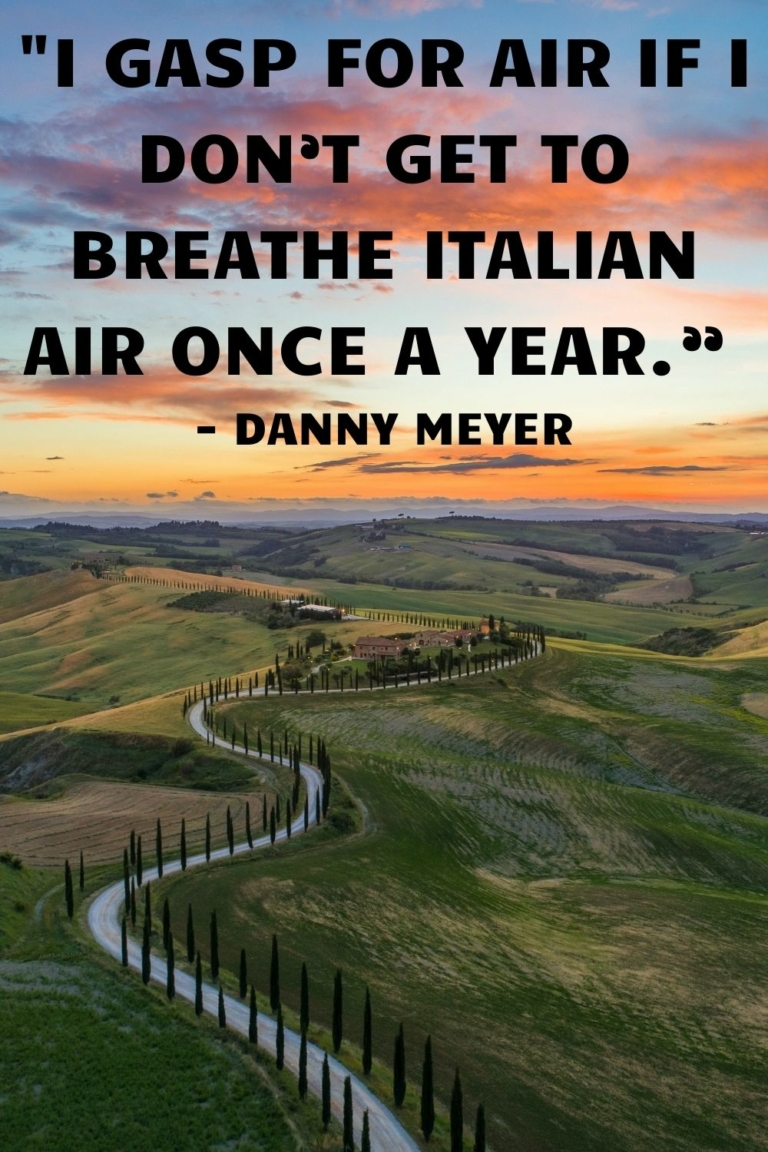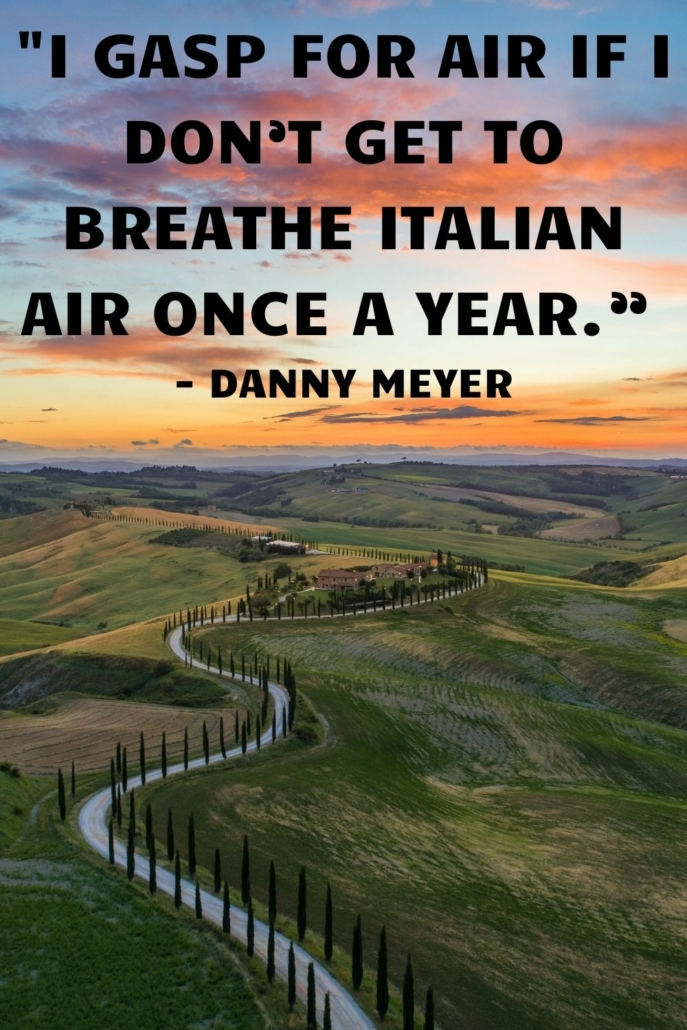 ---
27) "I don't like being called 'macho.' Macho basically means stupid and a real Italian man is not macho, he's smart. That's smart in both senses: elegant and clever." – Andrea Bocelli
28) "Italians know that what matters is style, not fashion. Italian style does not have social or age boundaries." – Stefano Gabbana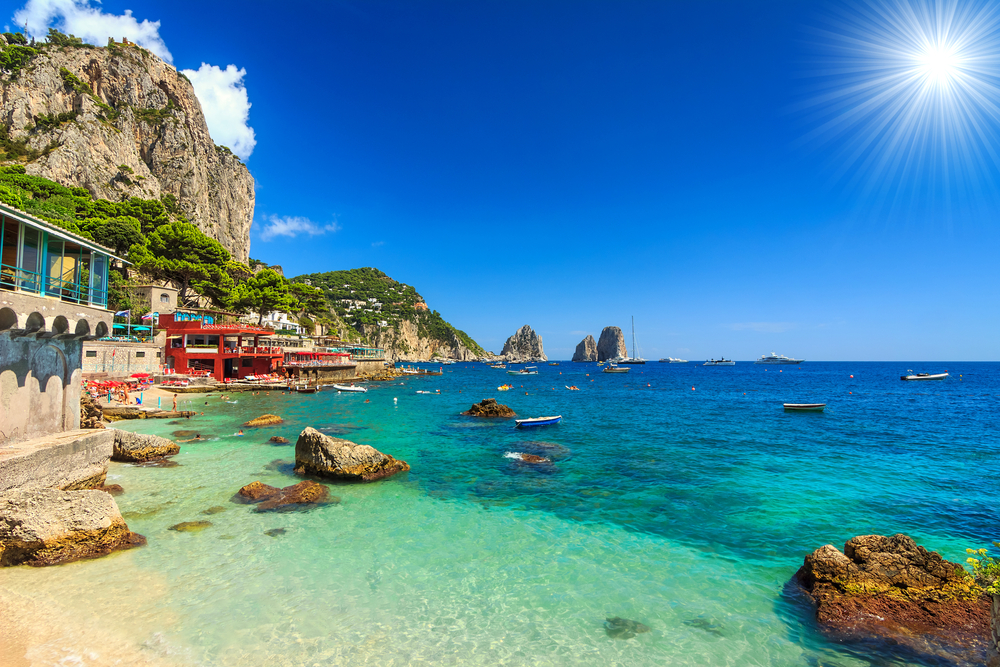 ---
29) "Italy, and the spring and first love all together should suffice to make the gloomiest person happy." – Bertrand Russell
30) "Rome is not like any other city. It's a majestic museum, a living room to tiptoe through." – Alberto Sordi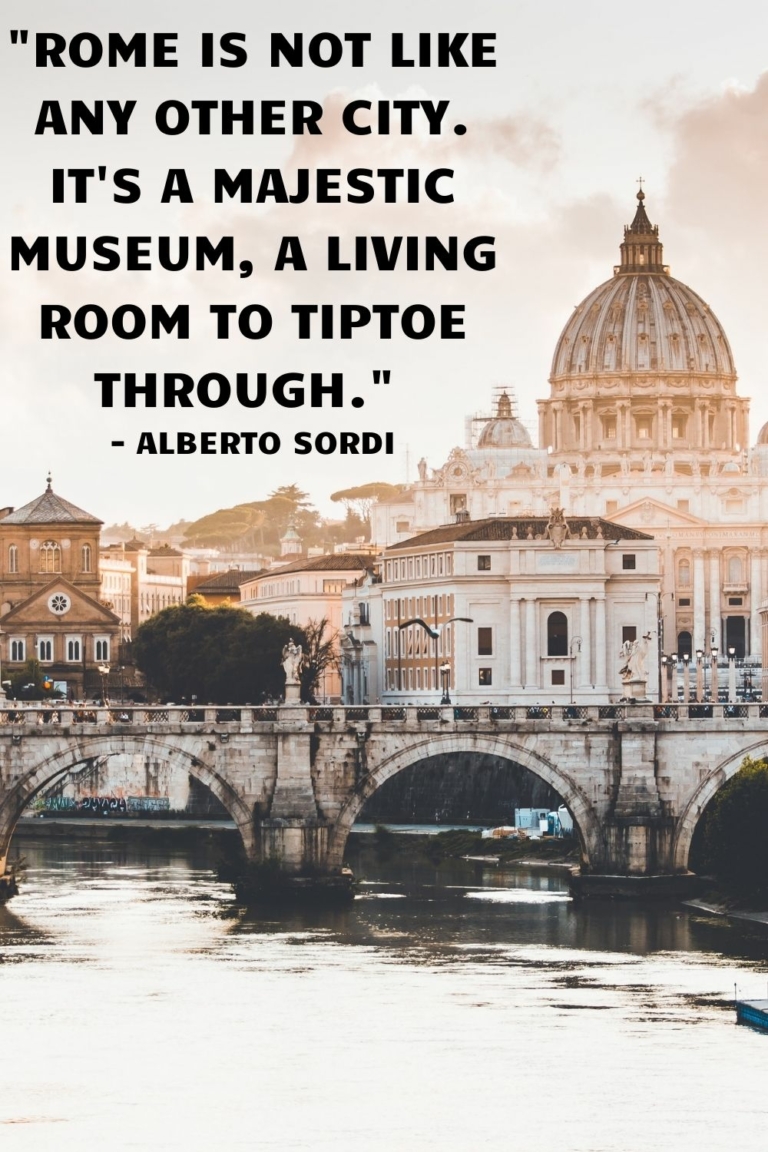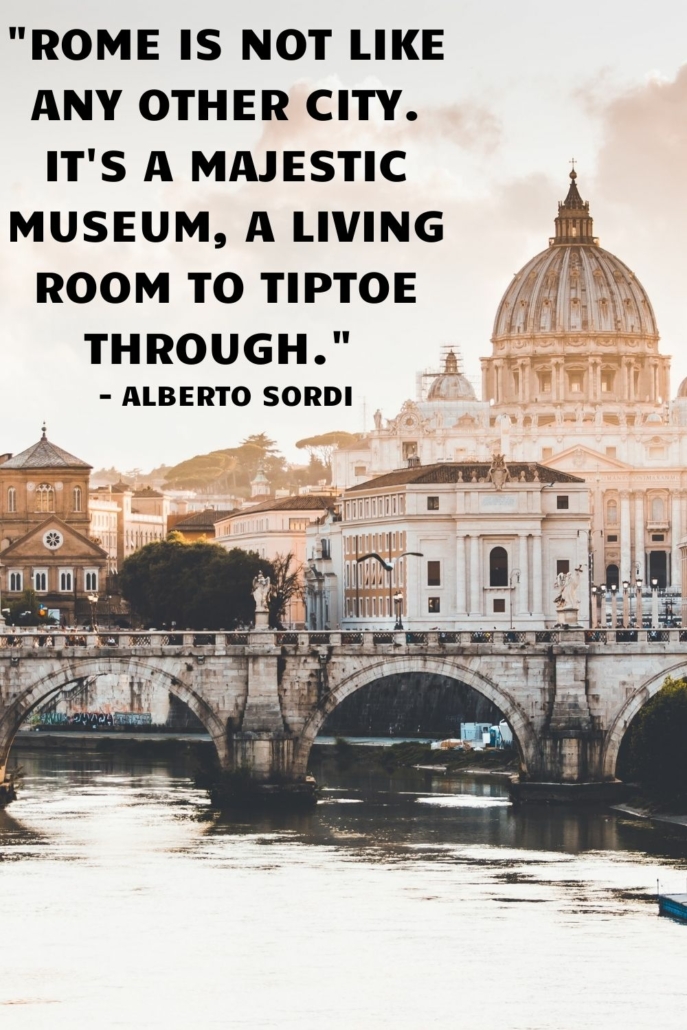 ---
31) "Che l'amore è tutto, è tutto ciò che sappiamo dell'amore."- That love is all, love is all we know." – Emily Dickinson
32) "A few years ago, the city council of Monza, Italy, barred pet owners from keeping goldfish in curved bowls… saying that it is cruel to keep a fish in a bowl with curved sides because, gazing out, the fish would have a distorted view of reality." – Stephen Hawking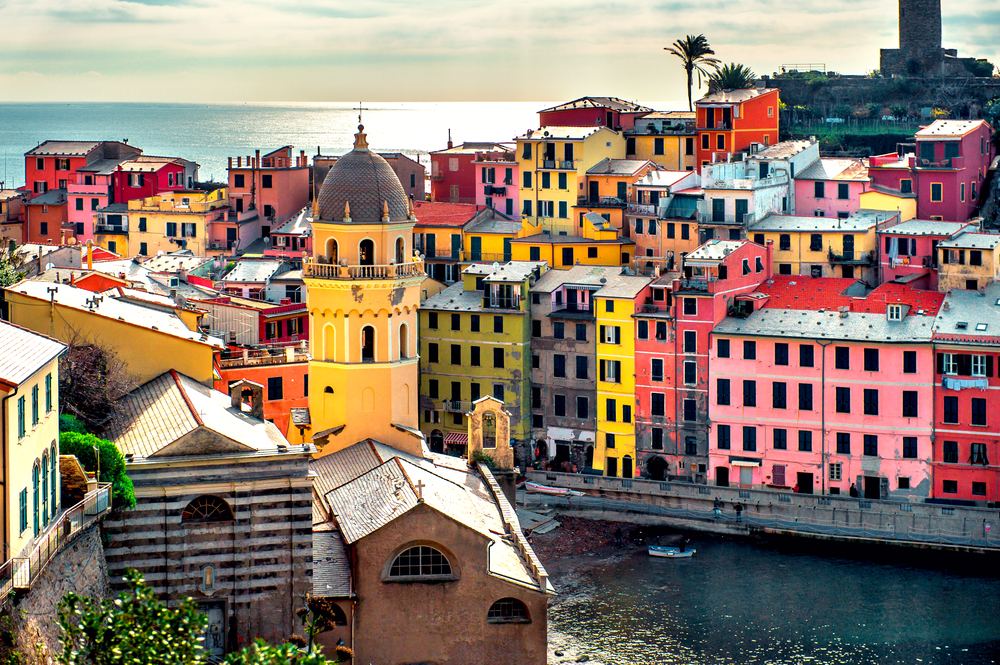 ---
33) "I grew up in Italy, and our country is a country of great agriculture and food produce. It wasn't like I was urban and only knew about high-heeled shoes and purses and never knew where my eggs came from." – Isabella Rossellini
34) "We are fortunate: Florence isn't just the cradle of art—it is a city that celebrates the art of living well." – National Geographic
35) "A man has not fully lived until he experiences that gentle balmy clime of ancient empires, the land of lemon trees and the genius of Michelangelo." – E.A. Bucchianeri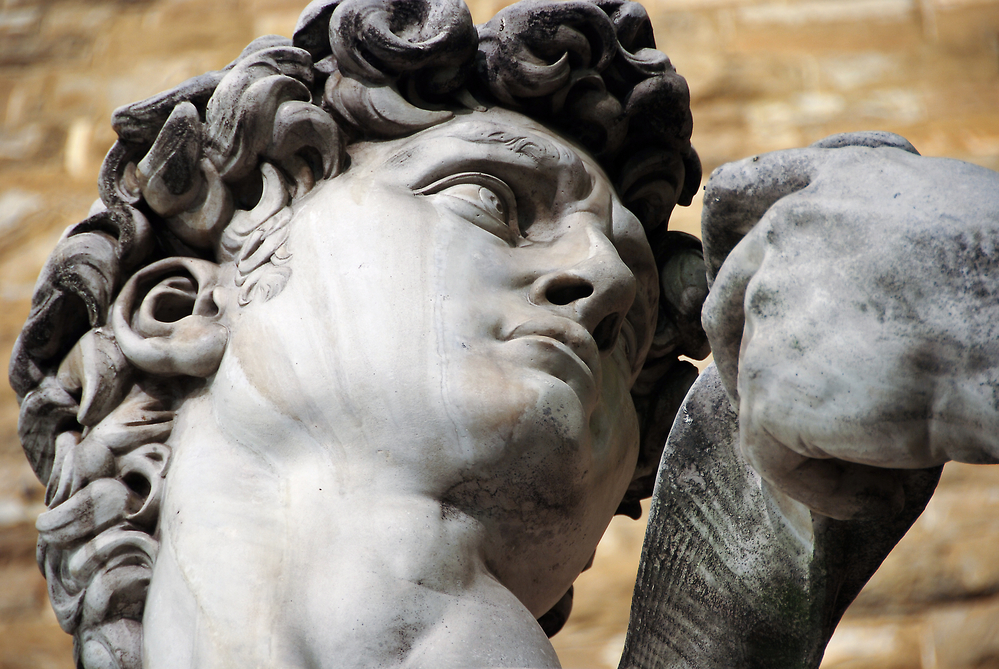 36) "Italy was where the soul went to find calm and love, and I wanted to hold the best of it in the palm of my hand." – Lisa Brennan-Jobs
37) "L'arte non è mai finita, ma solo abbandonata. (Art is never finished, only abandoned) – Leonardo da Vinci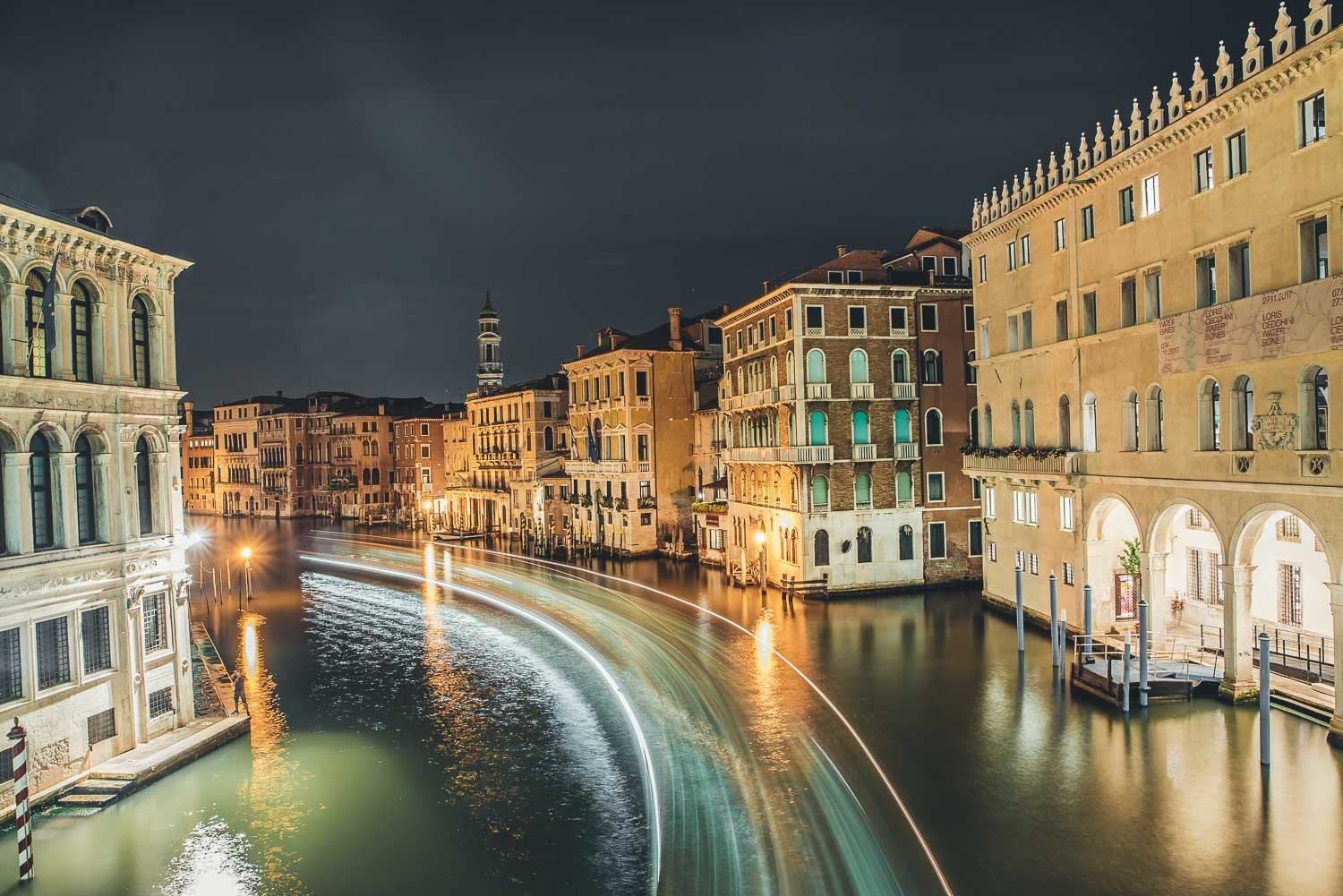 ---
Italy Quotes for Instagram Captions
Looking for the perfect Instagram caption to accompany that snap of your first plate of spaghetti or strong Italian coffee in Rome? Or a caption to speak volumes about some of the country's most beautiful locations? These quotes and captions will speak the words you just can't find.
38) "I'm in love with a city on the other side of the world."
39) "Just Roman around…"
40) "All roads lead to Rome."
41) "Travel is not about finding yourself, it's about finding pizza."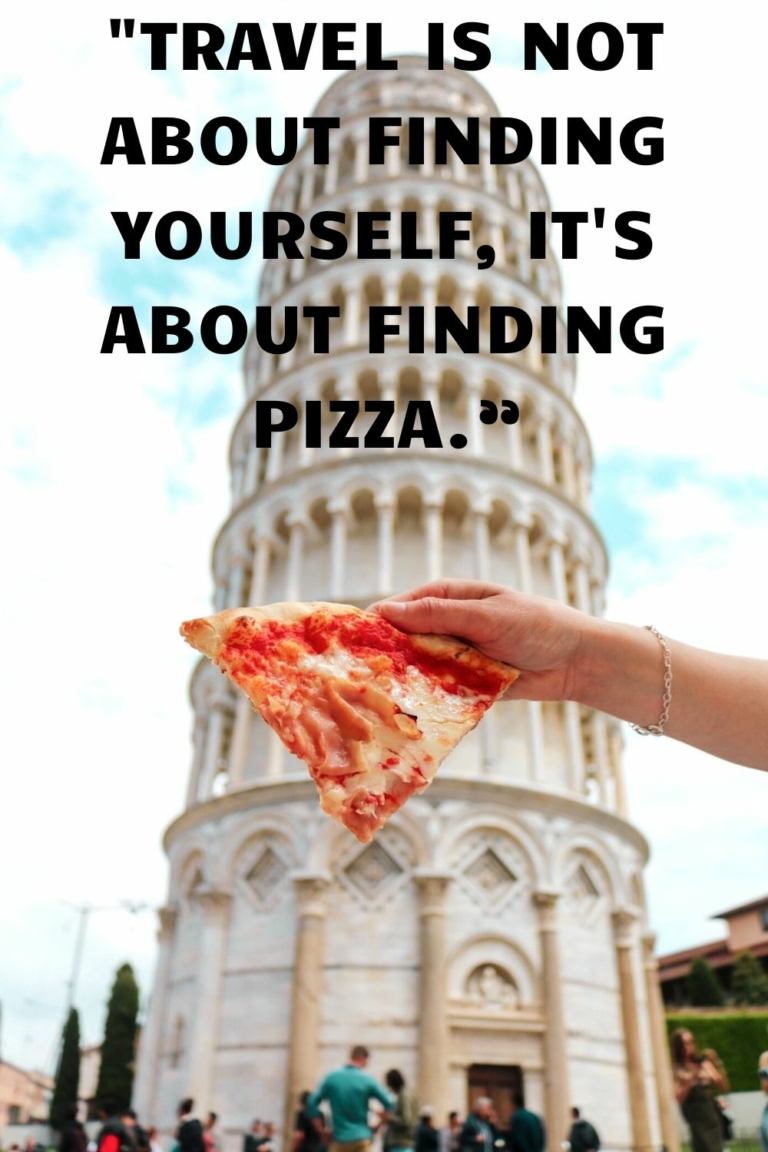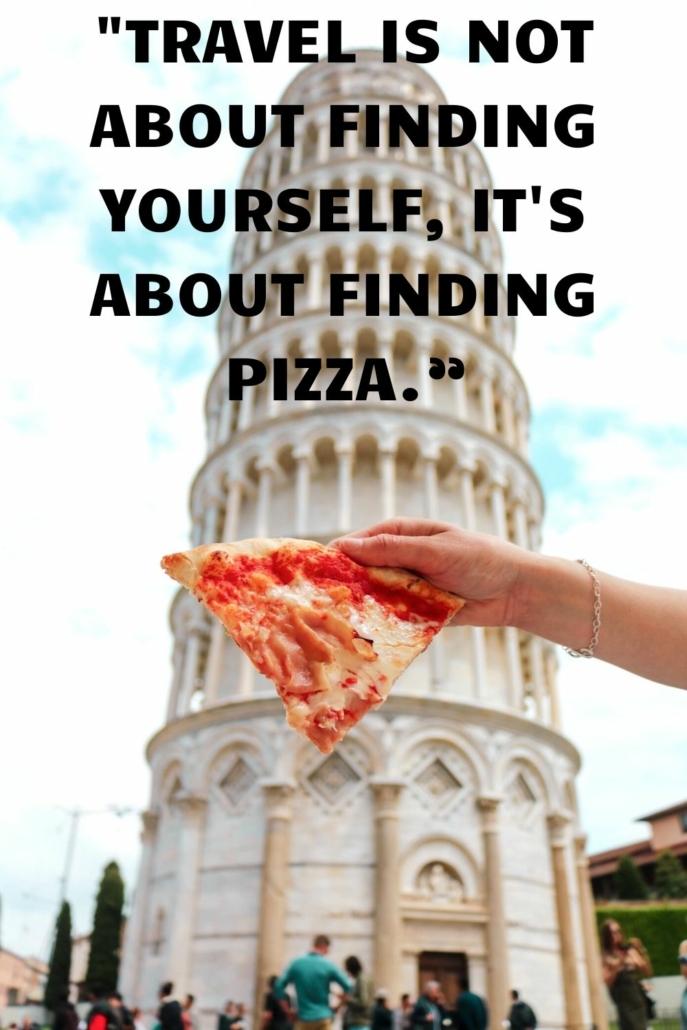 ---
42) "If you can't live longer, live deeper." – Italian proverb
43) "La dolce vita."
44) "My idea of heaven still is to drive the gravel farm roads of Umbria and Tuscany, very pleasantly lost." – Frances Mayes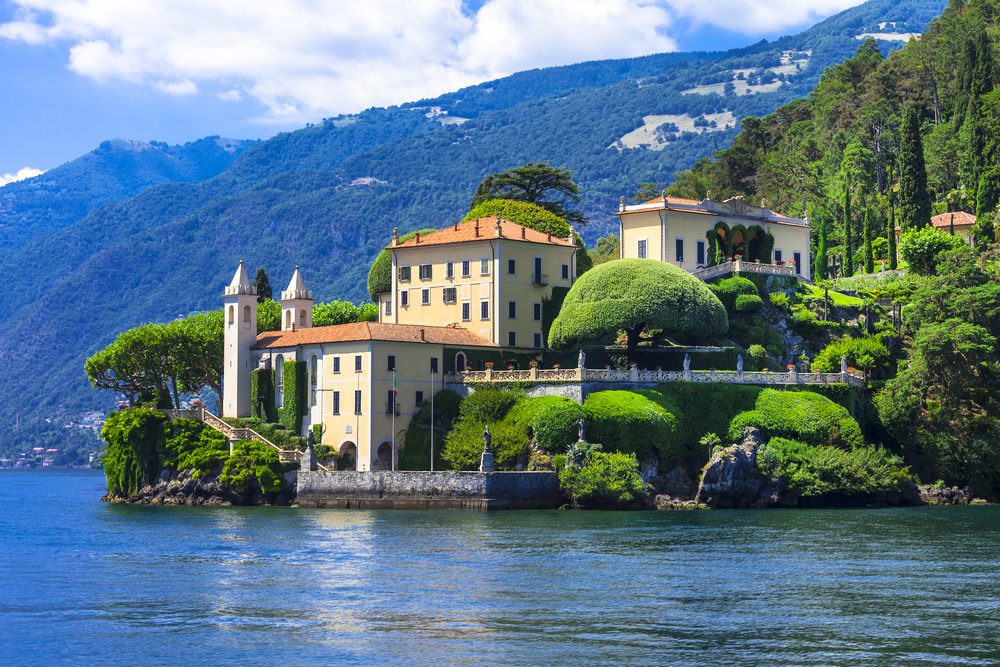 45) "Espresso yourself."
46) "Penne for your thoughts?"
47) "Even now I miss Italy dearly, I dream about it every night." – Eila Hiltunen
48) "There's no place like Rome, there's no place like Rome."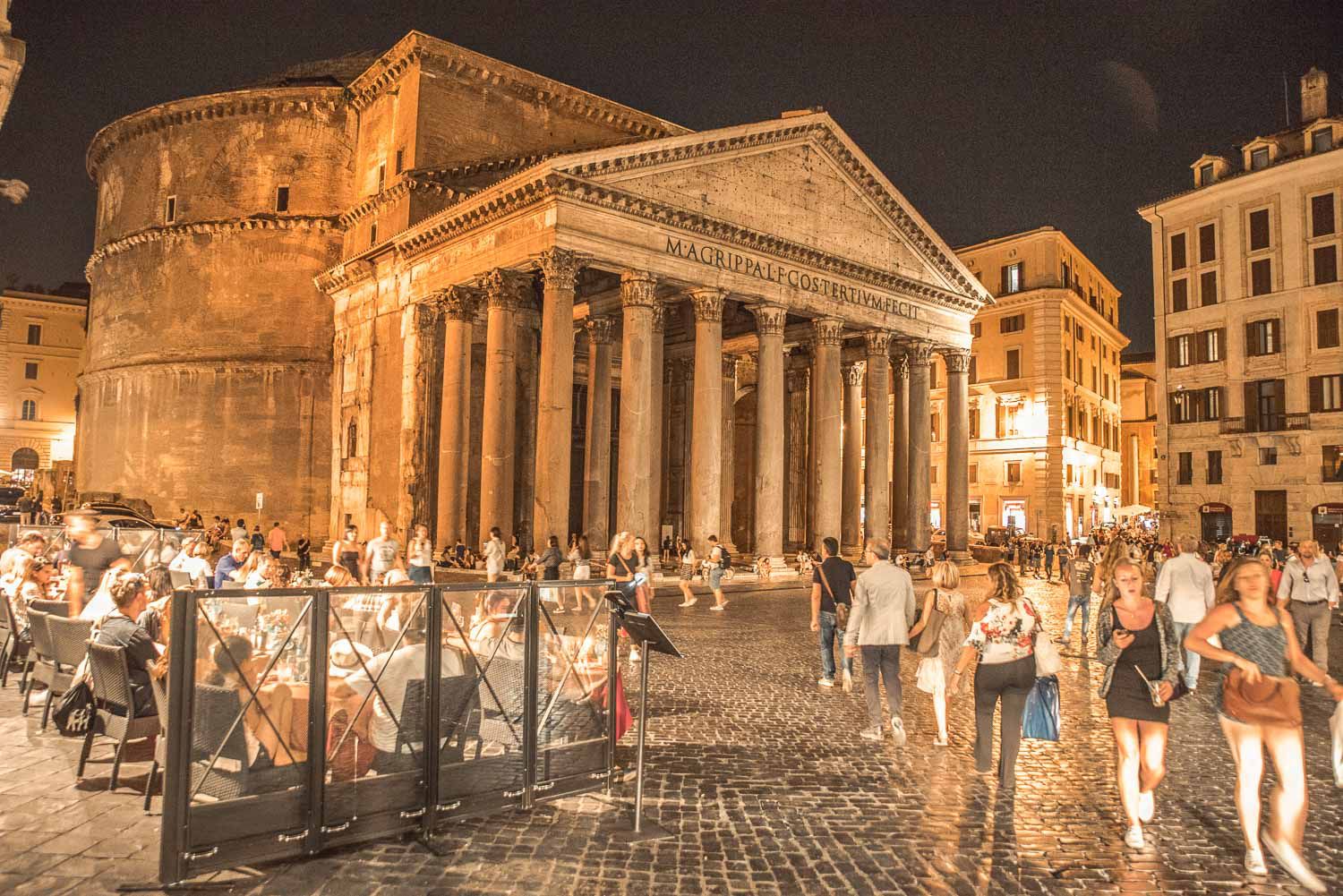 ---
49) "You cannoli do so much on one vacation."
50) "A fool is one who admires other cities without visiting Rome." – Francesco Petrarca
51) "Open my heart and you will see Graved inside of it, "Italy." – Robert Browning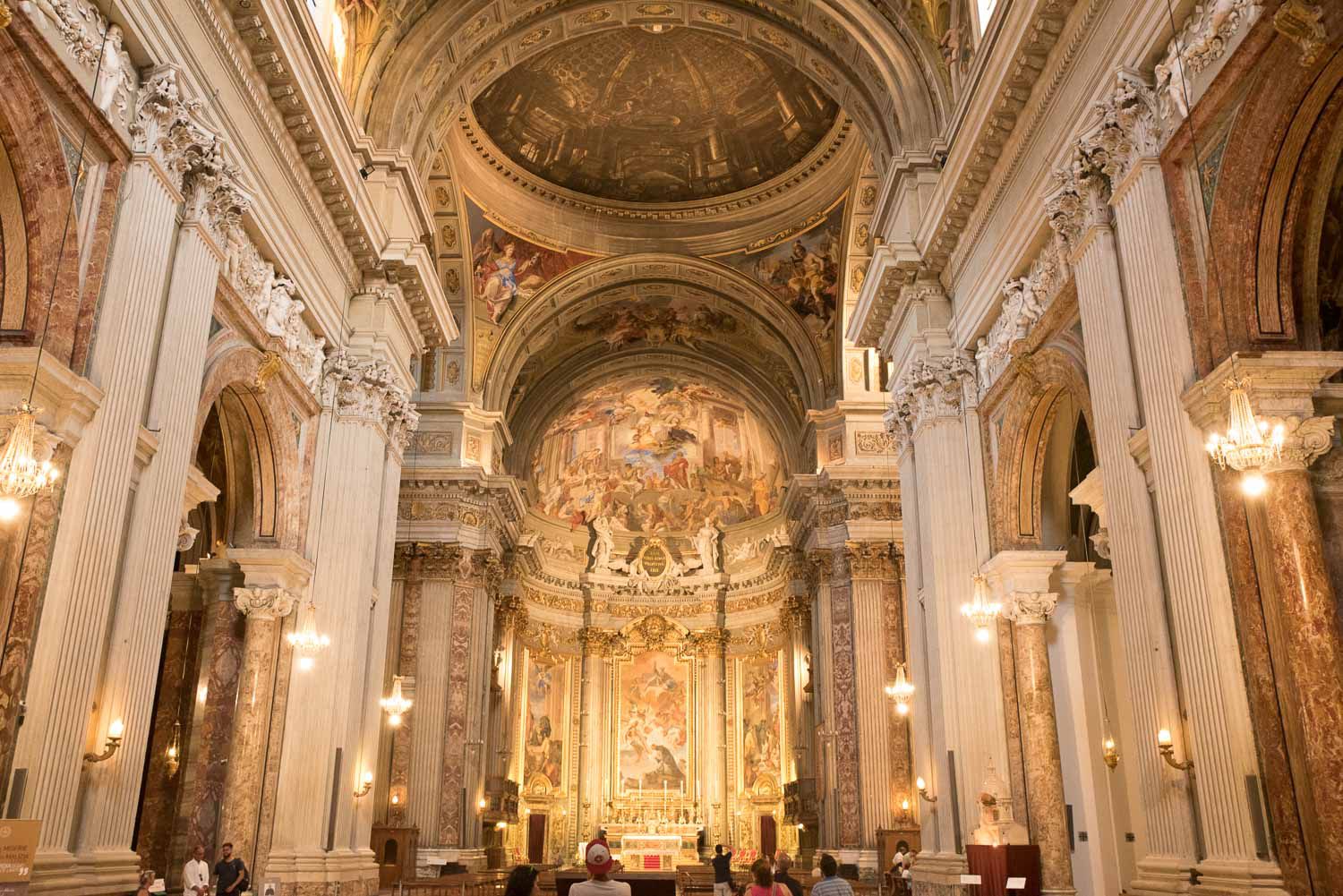 52) "You wanna pisa me?"
53) "Leaving a pizza my heart in Italy."
54) "Venice is eternity itself." – Joseph Brodsky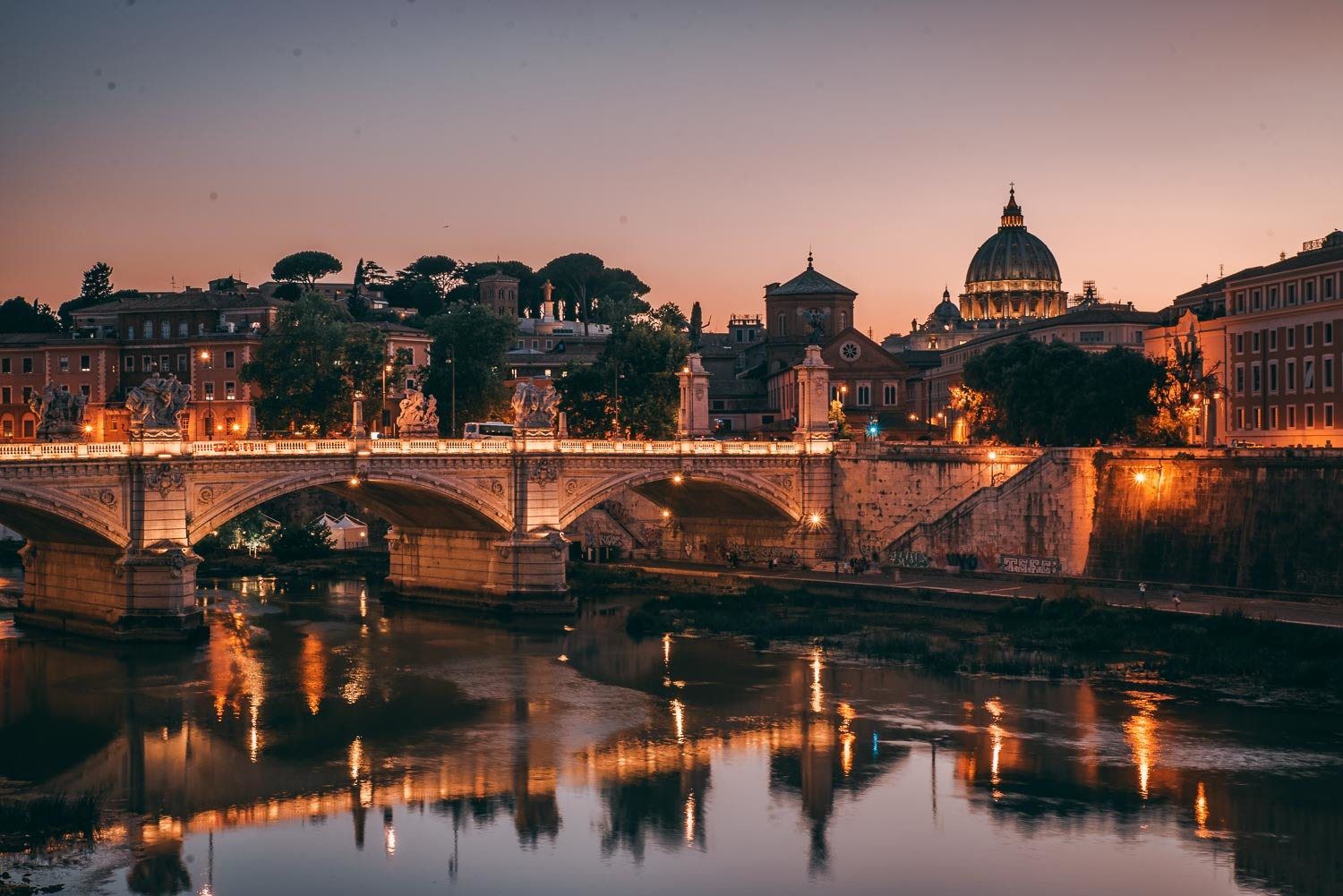 ---
Funny Italy Quotes
Italians have the ability to laugh at themselves and the world, and as a result there's many funny Italy quotes that sum up the country in a hilarious way. These are just a few of the funniest.
55) "The trouble with eating Italian food is that five or six days later you're hungry again." – George Miller
56) "Ubriaco come una scimmia" – Italian saying, translating to "drunk as a monkey".
57) "It's easy to understand why the most beautiful poems about England in the spring were written by poets living in Italy at the time." – Philip Dunne
58) "If countries were people, England and France would be old men. Italy would be dead. Compared with them, America is in its 20s." – will.i.am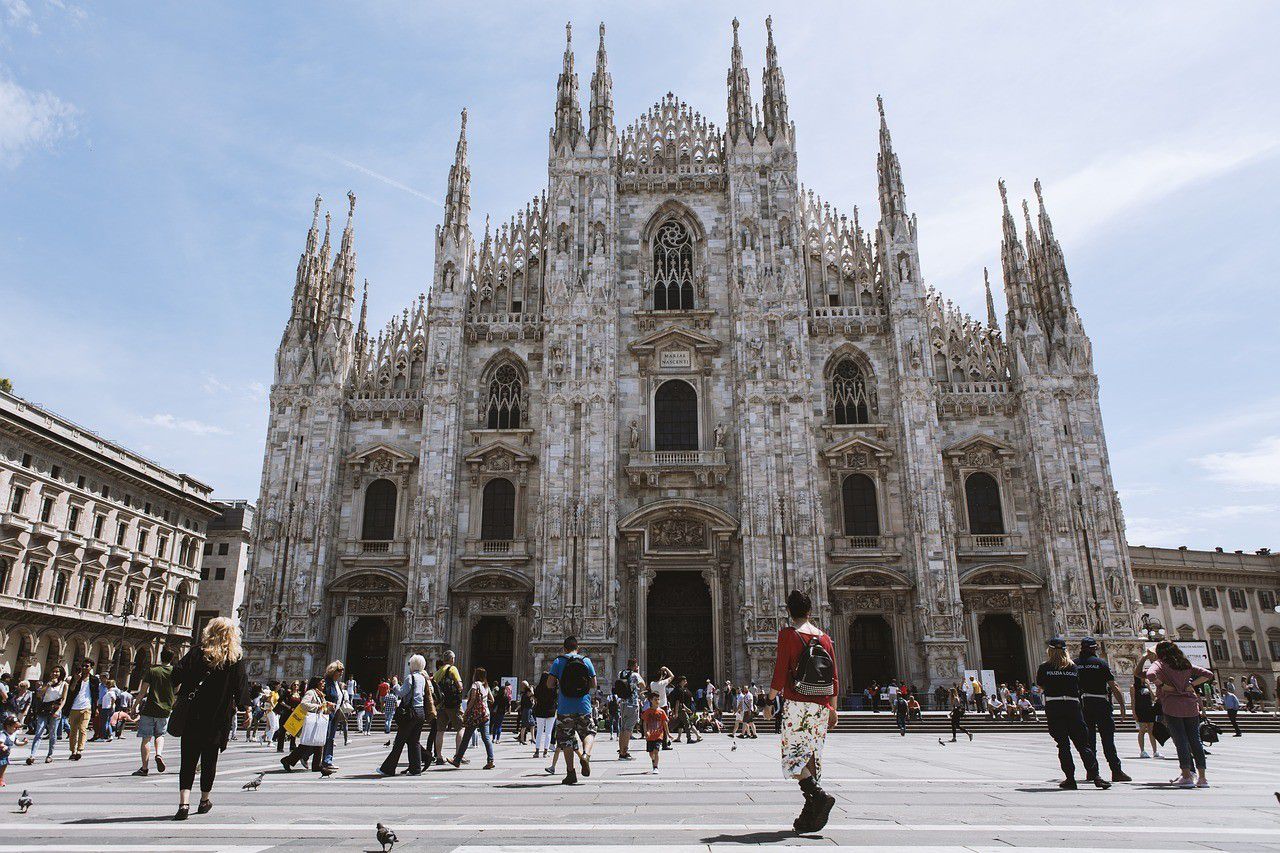 59) "In Italy, even the policemenists look like they've just come off a catwalk. One I found, standing on a rostrum in the middle of a Roman square, was immaculate, as was his routine. Each wave of the hand, each toot of the whistle and each twist of the body was Pans People perfect. Never mind that the traffic was completely ignoring him, he looked good, and that's what mattered. Looking good in Italy is even more important than looking where you're going." – Jeremy Clarkson
60) "As they say in Italy, Italians were eating with a knife and fork when the French were still eating each other. The Medici family had to bring their Tuscan cooks up there so they could make something edible." – Mario Batali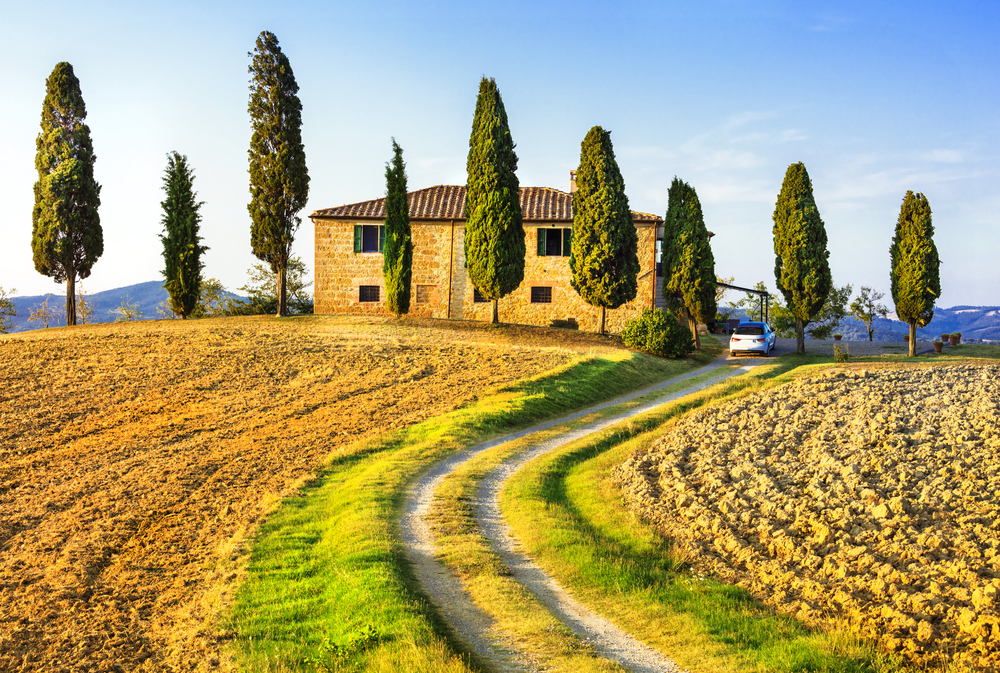 61) "When in Italy, carbs are no longer a sin."
62) "There is something majestic in the bad taste of Italy." – E. M. Forster
63) "Everything in Venice is just a little bit creepy, as much as it's beautiful." – Christopher Moore
64) "In Italy they take cheap cloth and make it look expensive, but I take expensive cloth and make it look cheap. They just don't understand." – Vivienne Westwood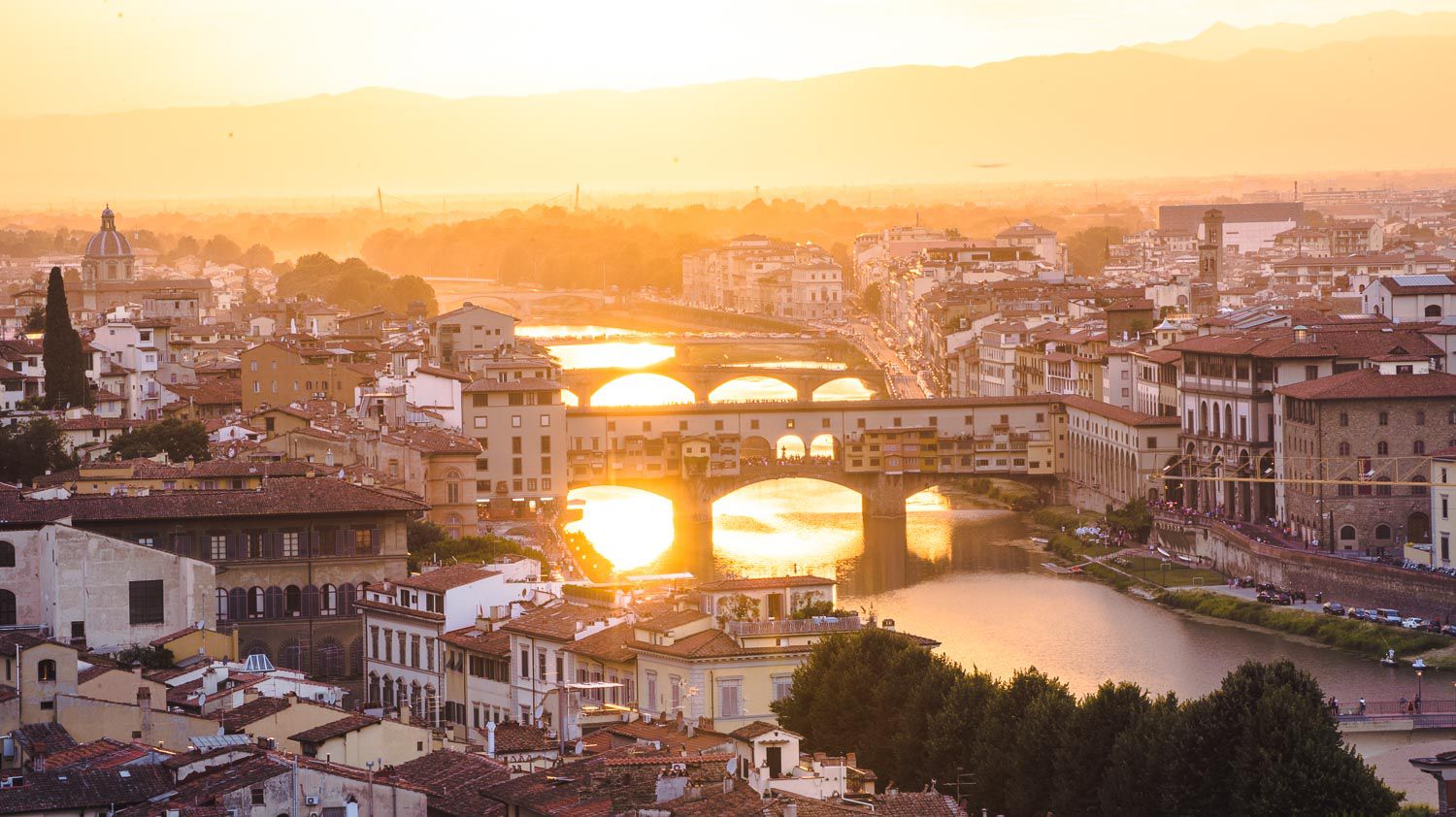 ---
Celebrity Quotes About Italy
Celebrities have been entranced by Italy for generations, and the country has been a source of inspiration for many in their own form of art. From actors to chefs, musicians to sportspeople, these are the best celebrity Italy quotes.
65) "I love places that have an incredible history. I love the Italian way of life. I love the food. I love the people. I love the attitudes of Italians." – Elton John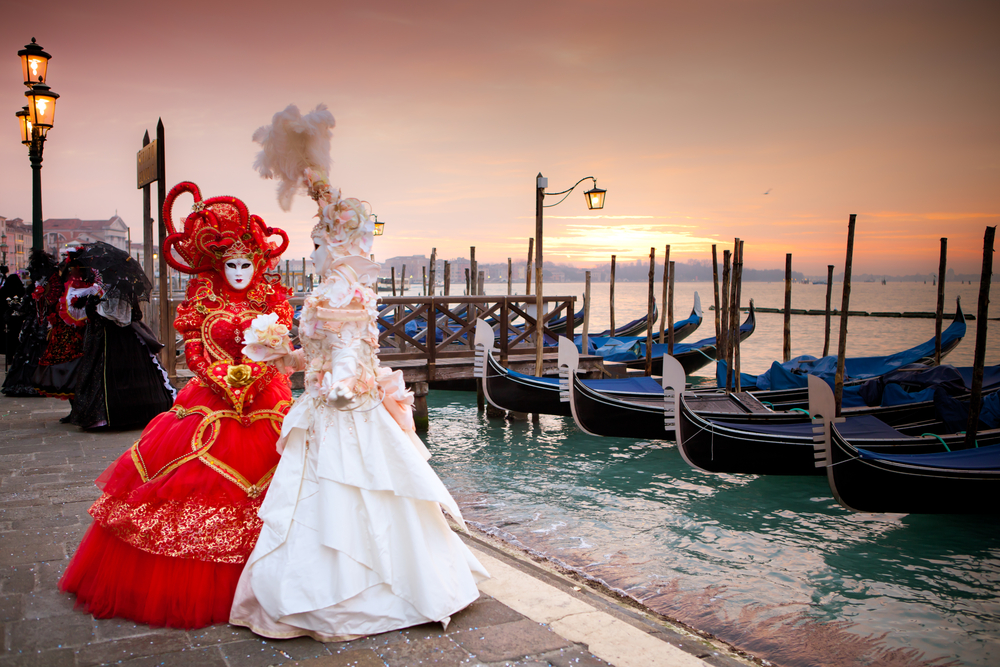 66) "I think people in Italy live their lives better than we do. It's an older country, and they've learned to celebrate dinner and lunch, whereas we sort of eat as quickly as we can to get through it." – George Clooney
67) "I'm a pretty calm person. That came from living in Italy for a long time. Nothing works, nothing is on time. You have to learn to deal with it." – Tom Ford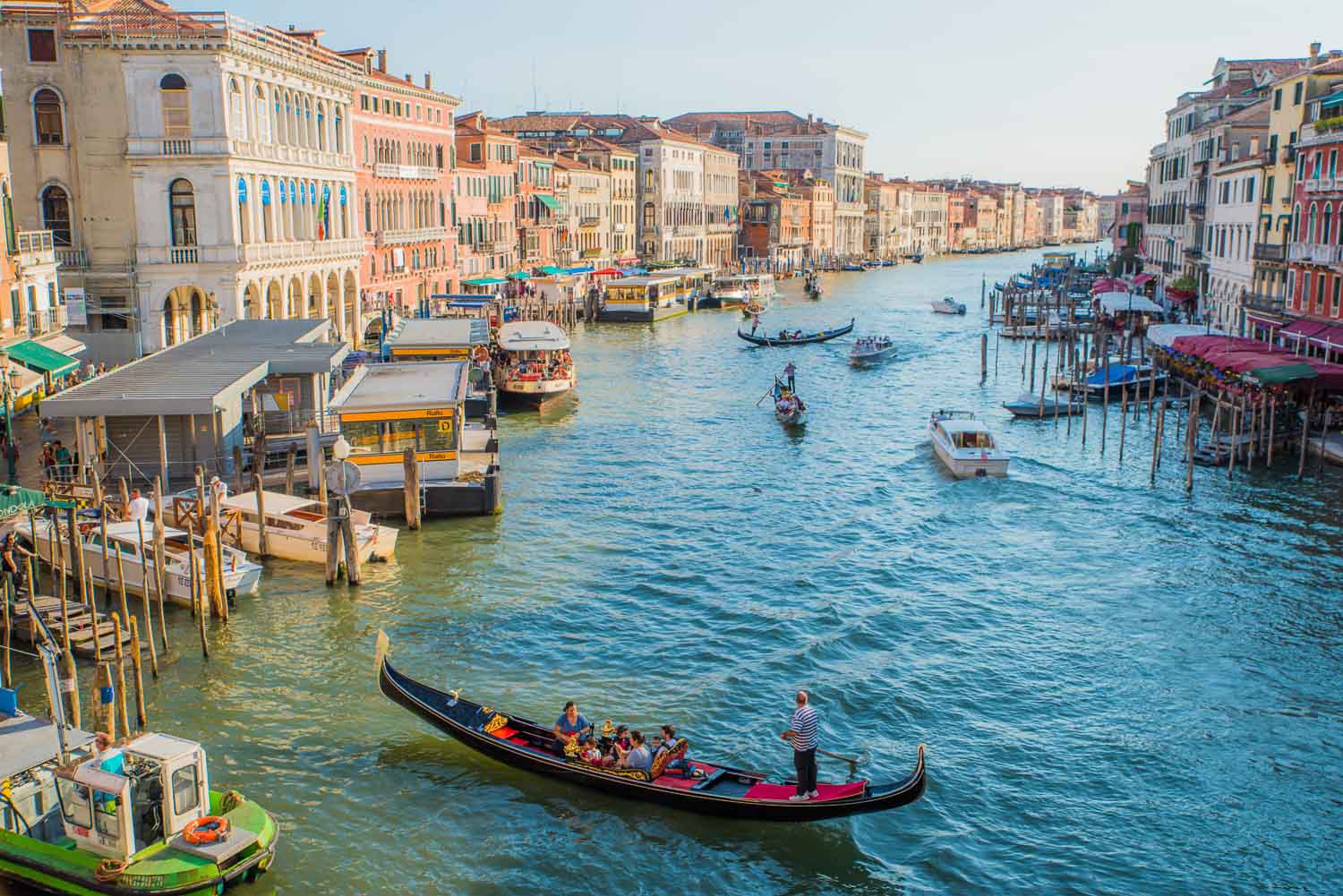 ---
68) "Tuscany is so full of history and beauty – you meet wonders of art and architecture on almost every corner. But I love the region's homier aspects: the special sweetness of the tomatoes, the soft mozzarella, the heady scents of basil and garlic everywhere." – Trudie Styler
69) "Everything you see I owe to pasta." – Sophia Loren
70) "I find it beautiful when we're in Italy that everybody sits down at the table together. My mother-in-law is like, 'It doesn't matter what's going on in the house, who is fighting, who is upset, who has appointments, you sit down at that table at one o'clock." – Debi Mazar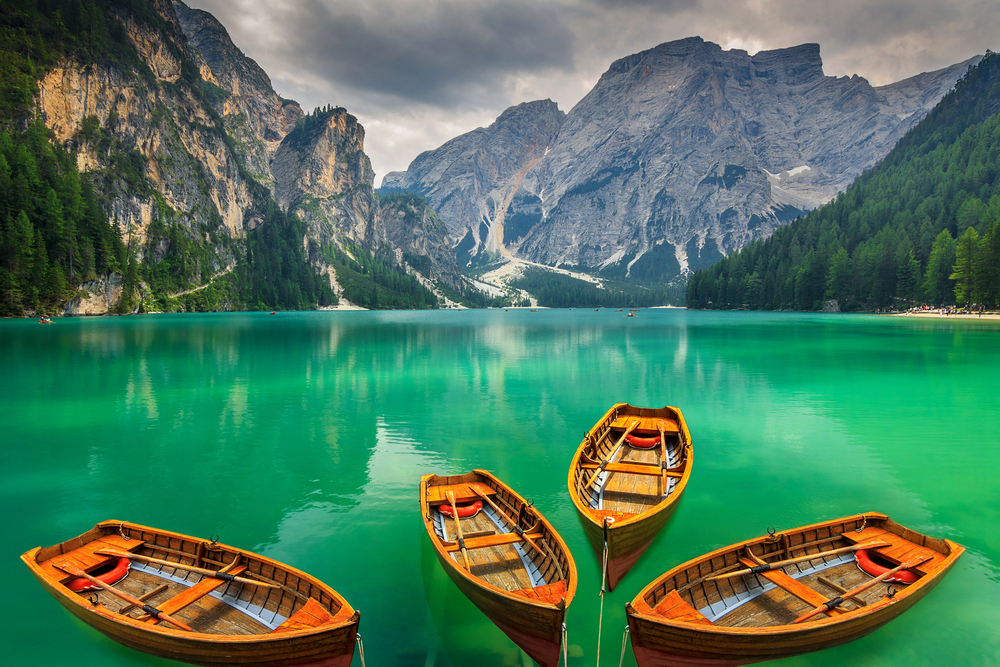 ---
71) "Every pizza is a personal pizza if you try hard and believe in yourself." – Bill Murray
72) "Move to Italy. I mean it: they know about living in debt; they don't care. I stayed out there for five months while I was making a film called 'Order Of Death,' and they've really got it sussed. Nice cars. Sharp suits. Great food. Stroll into work at 10. Lunch from 12 till three. Leave work at five. That's living!" – John Lydon
73) "Italian culture is so deeply soaked in an appreciation of the good things in life." – Mariska Hargitay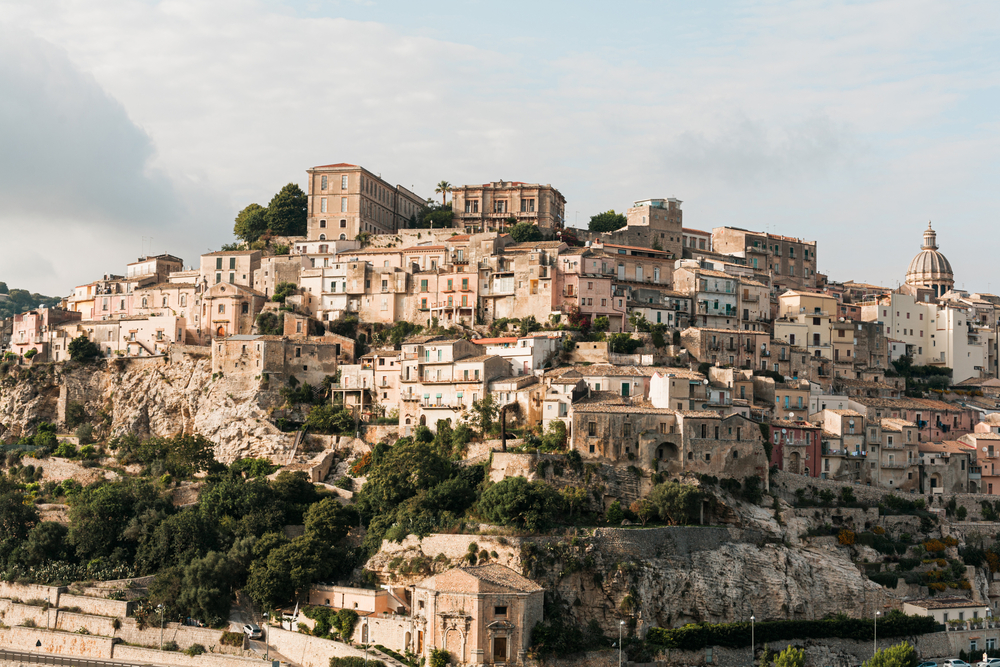 ---
74) "I'm definitely looking forward to the day when I stop working – if I ever stop working. I like the idea of keeling over in my tomato vines in Sardinia or northern Italy." – Anthony Bourdain
75) "Each, in its own way, was unforgettable. It would be difficult to — Rome! By all means, Rome. I will cherish my visit here in memory as long as I live." – Audrey Hepburn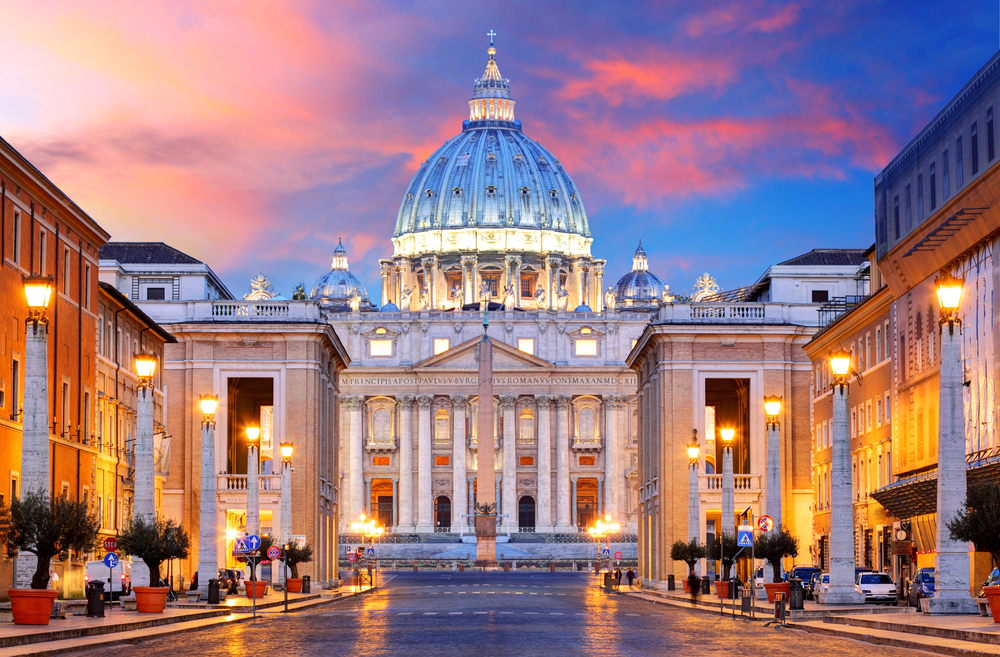 76) "Italy has changed. But Rome is Rome." – Robert De Niro
77) "I am a sucker for those old traditional places, and Rome is as good as it gets, particularly when you throw in Italian food." – Roger Federer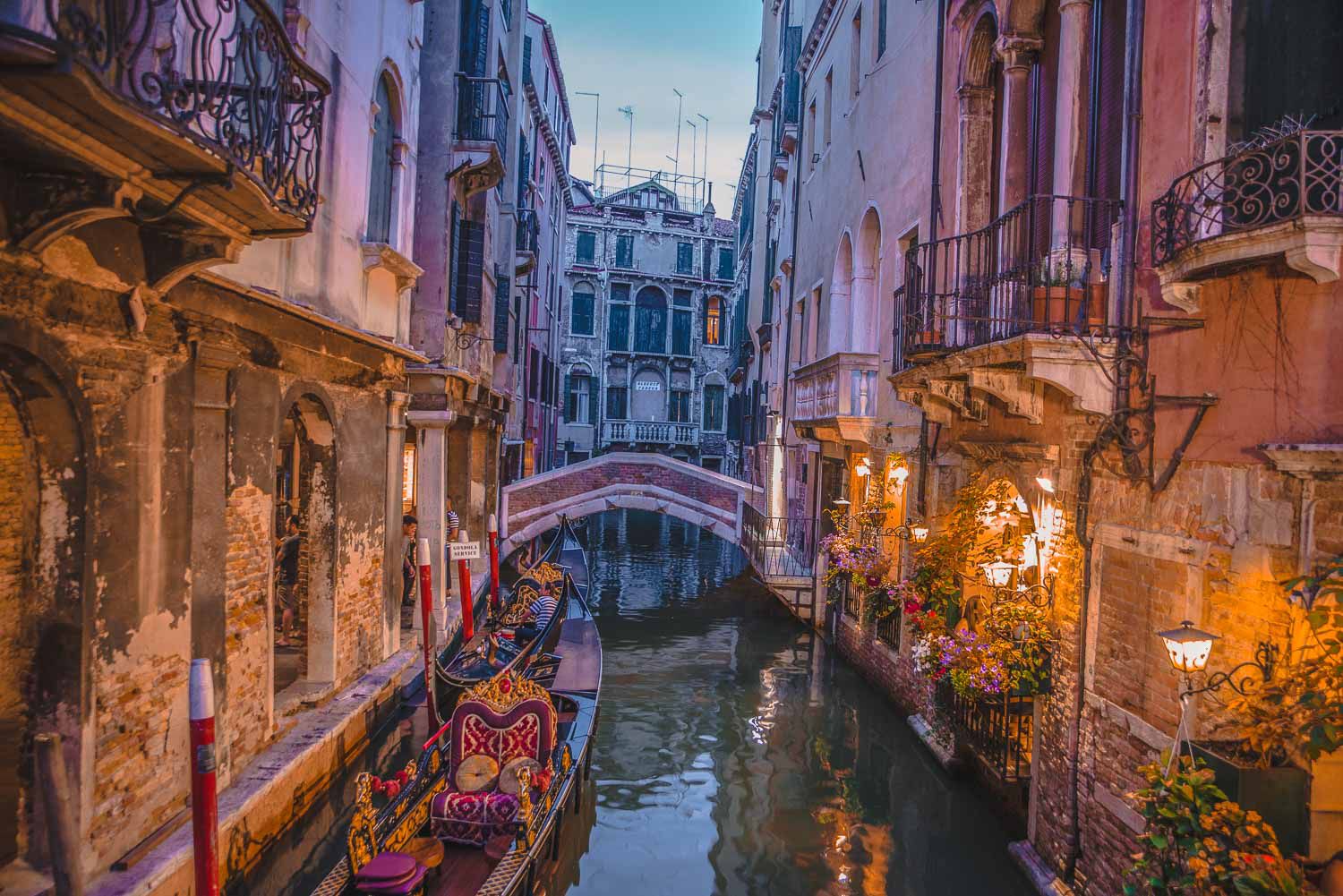 ---
Movie Quotes About Italy
The Italian film industry has produced so many fantastic movies, and many films from other countries have been shot in the stunning European country. With a backdrop to die for, these are the best movie quotes about Italy, from huge blockbusters to smaller, independent productions.
78) "When I was in Italy, I learned a word – It's "tutti" with double T, which in italian means "everybody." So that's the lesson, isn't it? When you set out in the world to help yourself, sometimes you end up helping Tutti." – Eat, Pray, Love
79) "See Venice and die," is what they say? Or is it Rome?" – The Talented Mr Ripley
80) "Italians have a little joke, that the world is so hard a man must have two fathers to look after him, and that's why they have godfathers." – The Godfather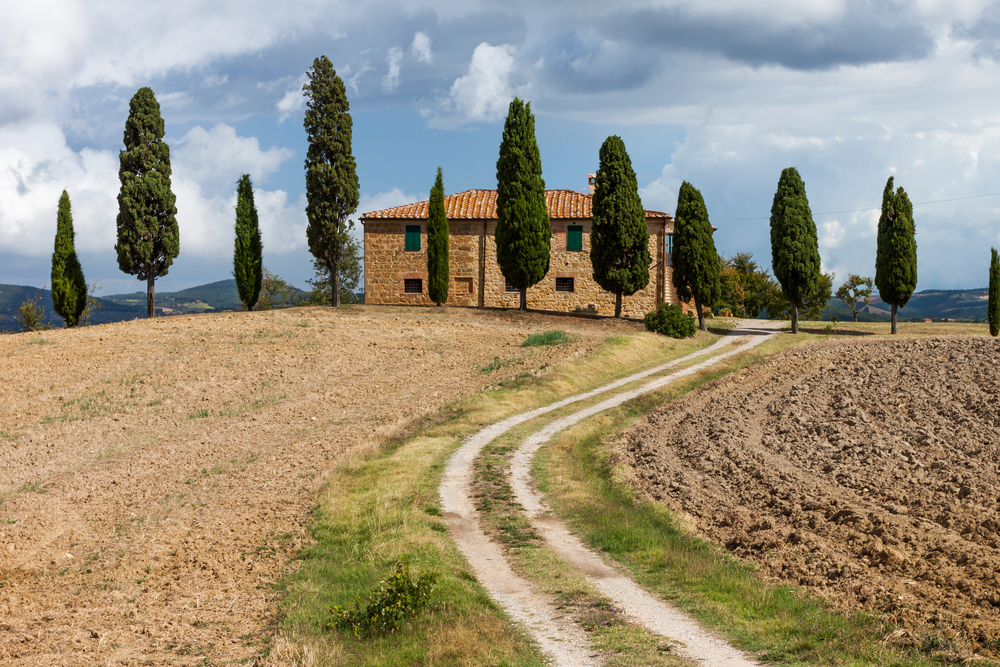 ---
81) "Rome. I will cherish my visit here in memory as long as I live." – Roman Holiday
82) "Rome is but a wilderness of tigers." – Titus
83) "Italy just elected a porn star to their senate. Which is wonderful, because that means no sex scandals – just great posters and incredible downloads." – Man of the Year
84) "Two households, both alike in dignity, In fair Verona, where we lay our scene, From ancient grudge break to new mutiny, Where civil blood makes civil hands unclean." – Romeo & Juliet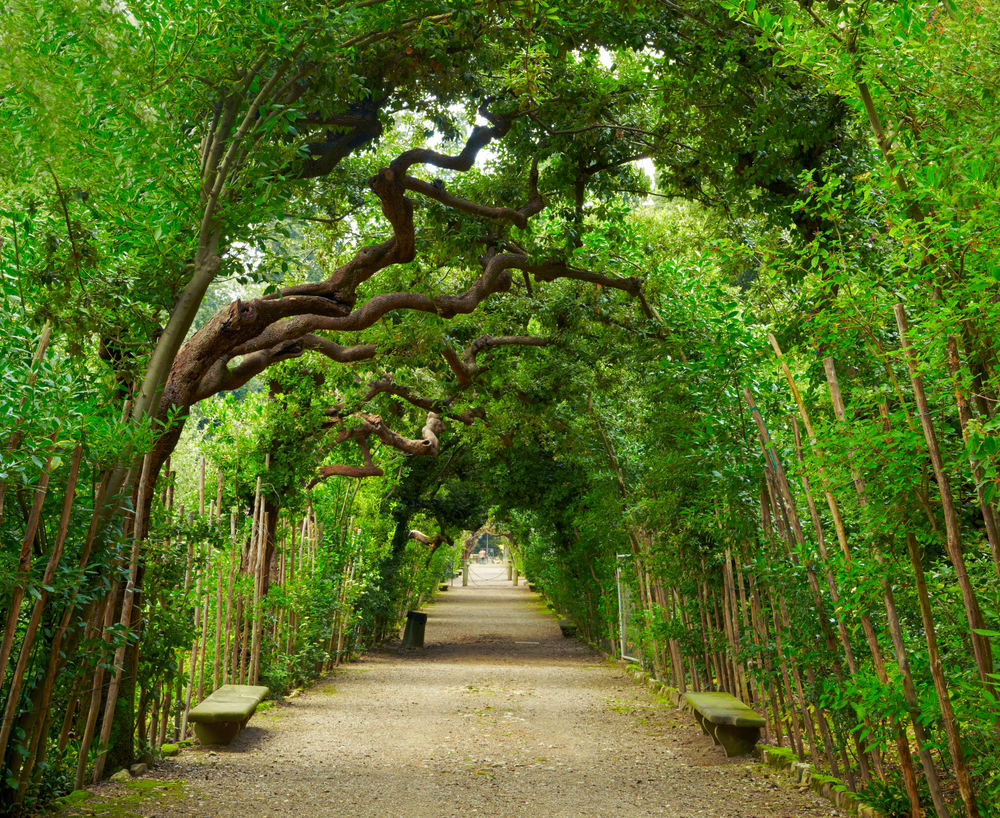 ---
85) "Let's go Rome!" – Only You
86) "Patti: Think of your inner voice. Frances: Inner voice: "What the fuck am I doing on a gay tour of Tuscany?" – Under the Tuscan Sun
87) "What is it about Italy that makes lady novelists reach such summits of absurdity?" – A Room With A View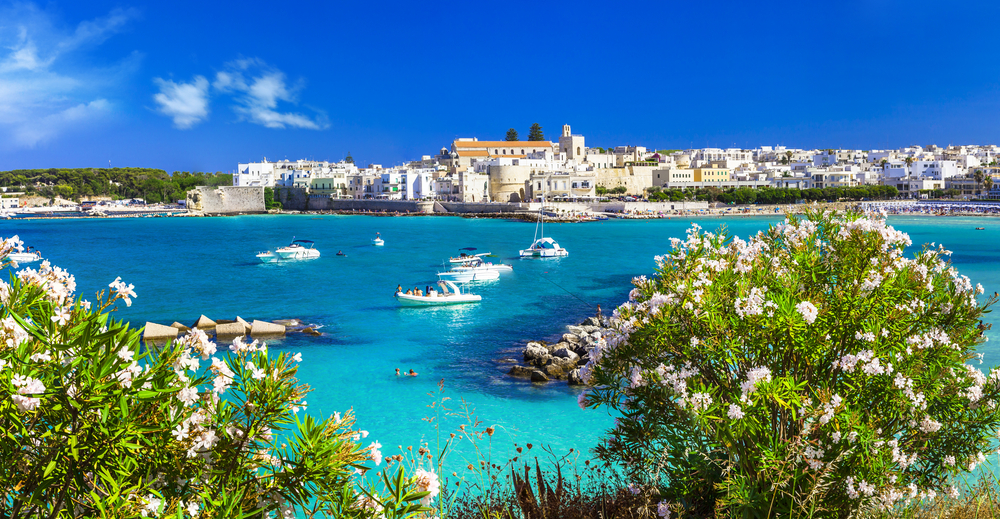 ---
88) "Buongiorno Principessa!" – Life Is Beautiful
89) "Marcus Aurelius: What is Rome, Maximus? Maximus: I've seen much of the rest of the world. It is brutal and cruel and dark, Rome is the light." – Gladiator
90) "You know what I've been told? Italian men respect their wives. They spoil their mistresses. But the only women they love are their mothers." – In Love And War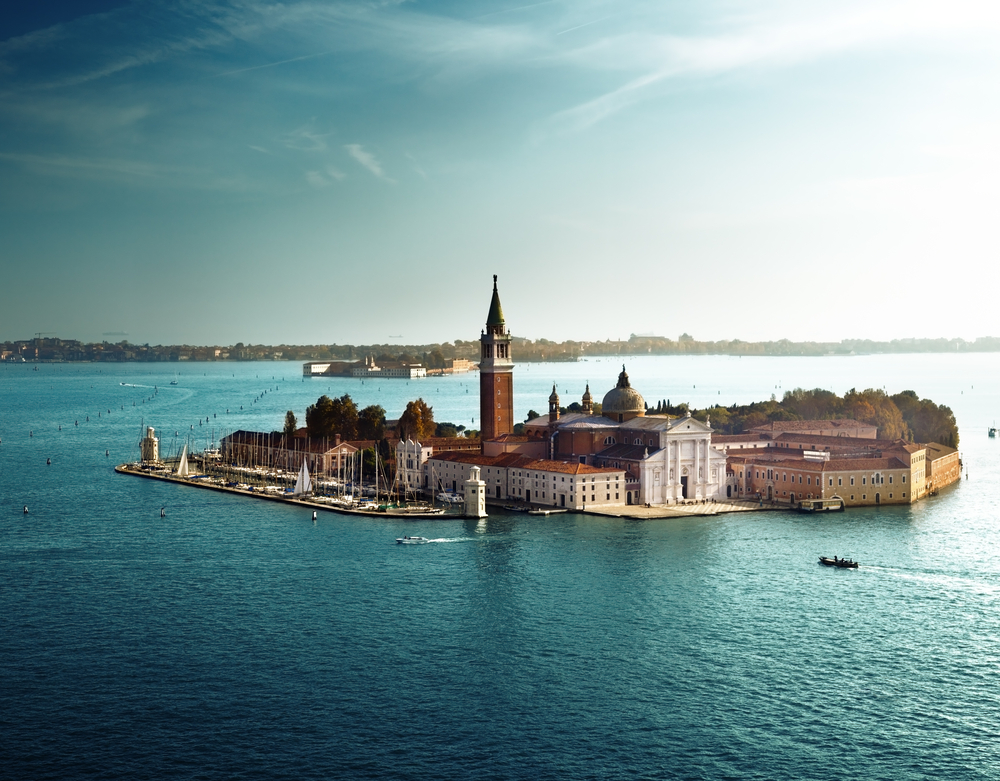 ---
Song Lyrics About Italy
When musicians and songwriters have searched for inspiration, many turn to Italy to fill them with the words to share with the masses. These are the best songs about Italy and song lyrics about Italy.
91) "Hey mambo, mambo Italiano hey hey mambo mambo Italiano / Go go go you mixed up Siciliano / All you Calabrese do the mambo like-a crazy with the…" – Dean Martin, Mambo Italiano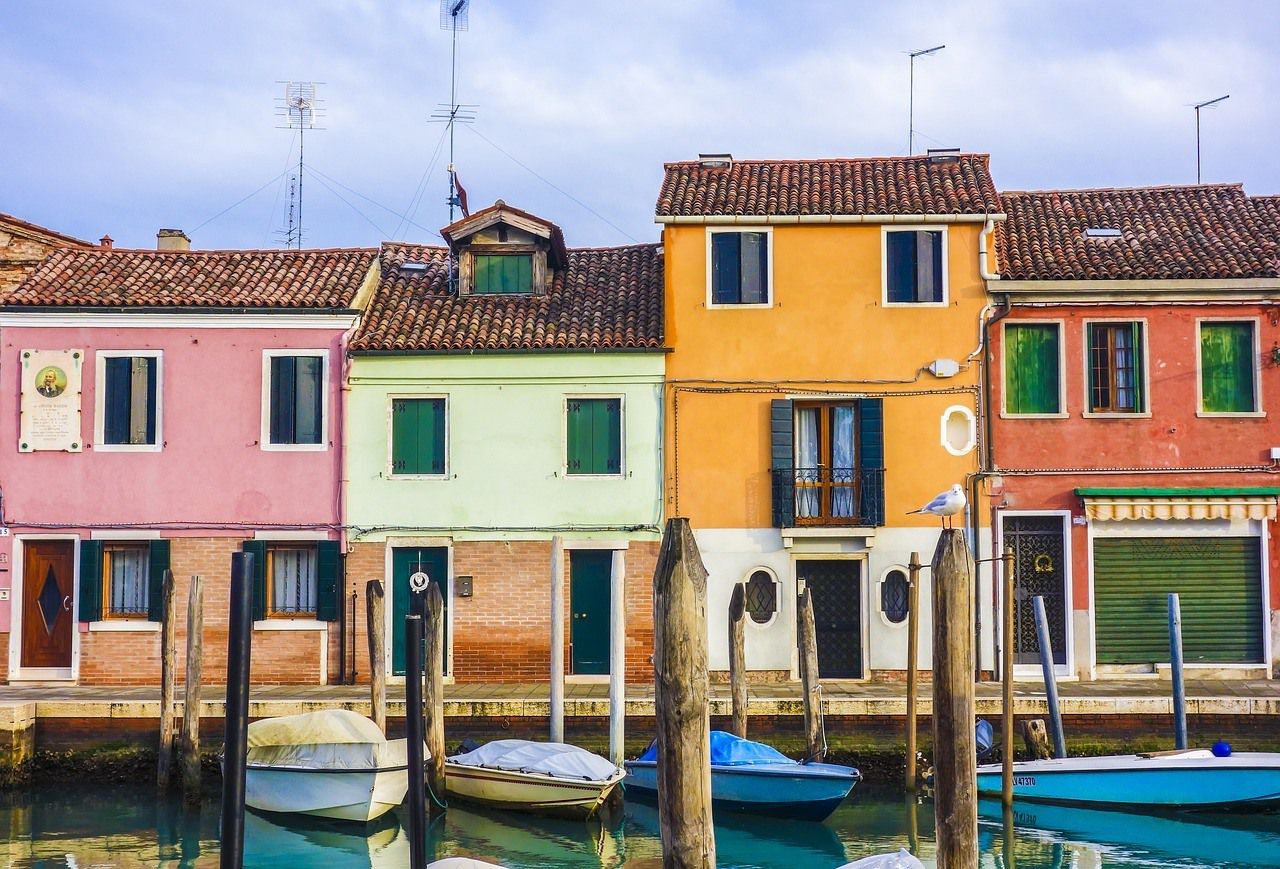 92) "When the moon hits your eye like a big pizza pie / That's amore / When the world seems to shine like you've had too much wine / That's amore." – Dean Martin, That's Amore
93) "You and me, were meant to be / Walking free, in harmony / One fine day, we'll fly away / Don't you know that Rome wasn't built in a day / Hey hey hey." – Morcheeba, Rome Wasn't Built In A Day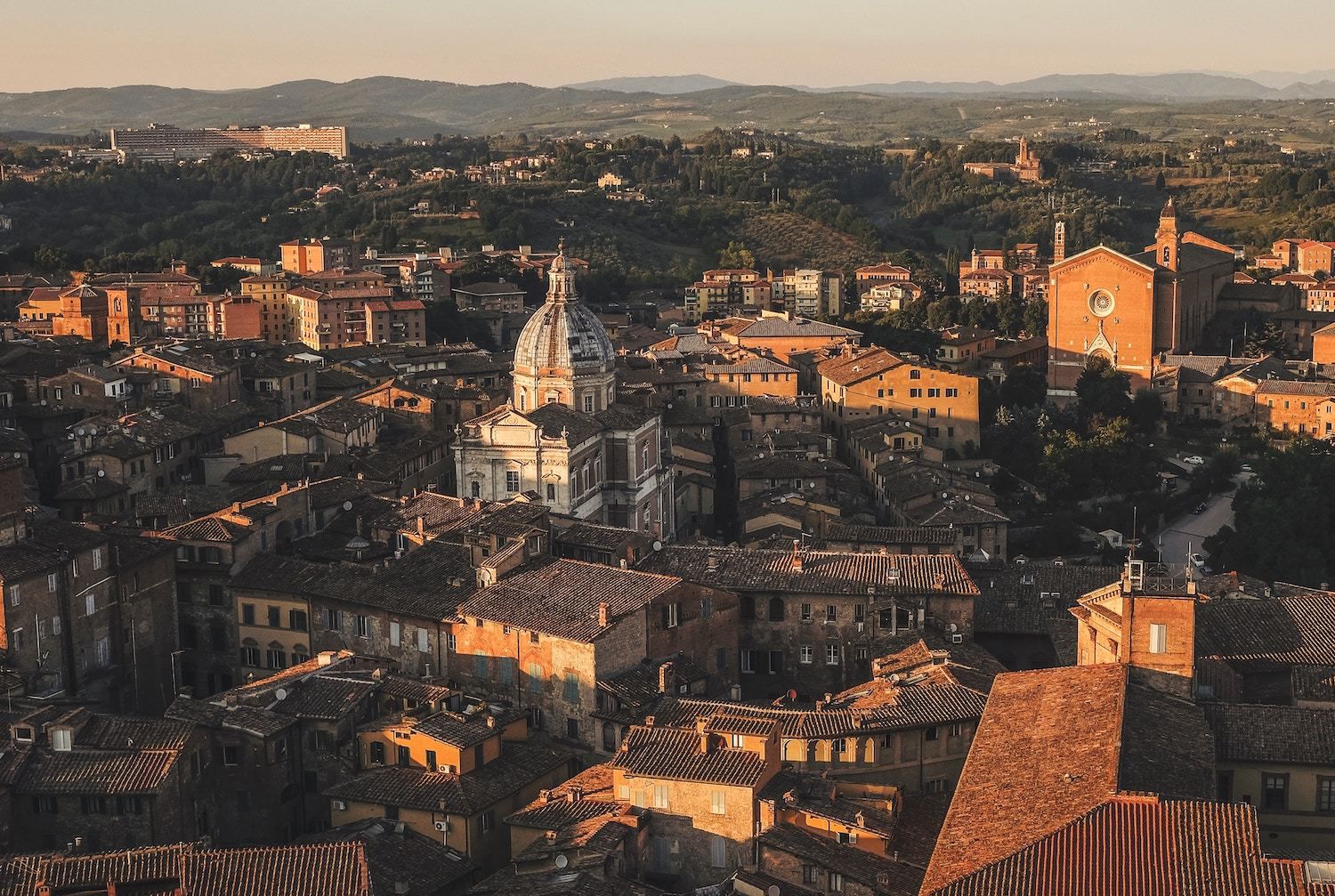 ---
94) "Three hearts in the fountain / Each heart longing for it's home /There they lie in the fountain / Somewhere in the heart of Rome." – Frank Sinatra, Three Coins In The Fountain
95) "All my Decembers I'll spend just dreaming of the way we fell in love / One lovely Autumn in Rome." – Tony Bennett, Autumn In Rome
96) "We so living so Italian (What?), living so Italian (What?) / Living so Italian (What?) / I said living so Italian (What?)" – Jay Z & Kanye West, Living So Italian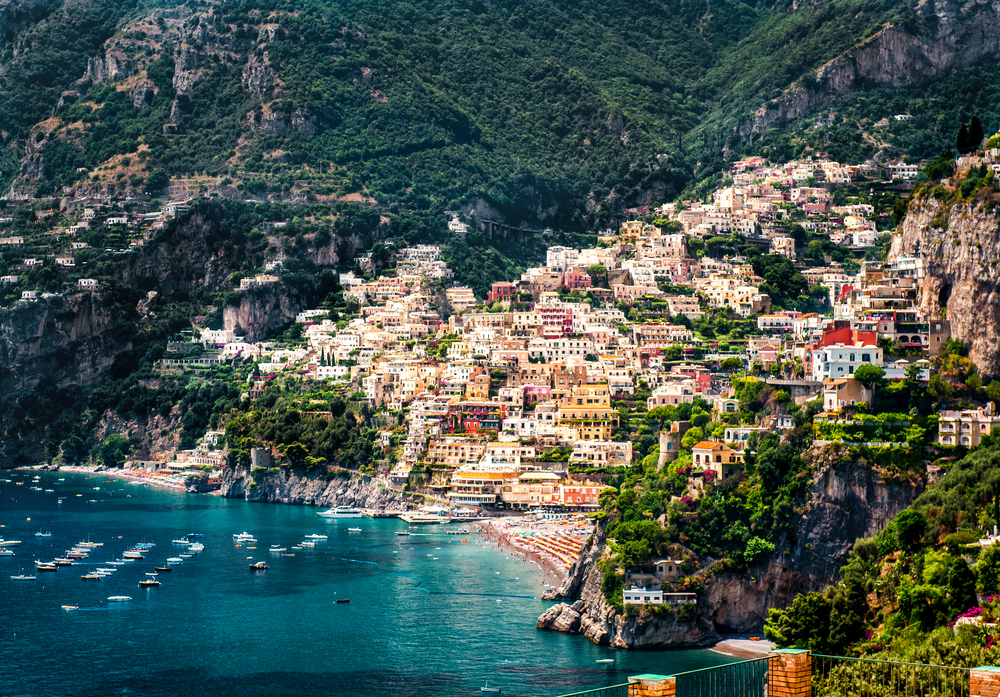 ---
97) "In a little while you're leavin' / Starting on the journey home / Soon I'll be alone, the one who loves you / La la la la la, somewhere in the heart of Rome." – Elvis Presley, Heart of Rome
98) "The first time I saw her / She was wearing scarves of white / That little spark between us / Took only seconds to ignite / And then it occurred to me / Suddenly I was standing there alone / On the Spanish steps of Rome." – Toto, Spanish Steps
99) "Rome Rome Rome Rome / Focus looking forward the coliseum / Oh no what did I say / What can I say / Rome Rome many tears have fallen here / I'll be driving you look the other way." – Phoenix, Rome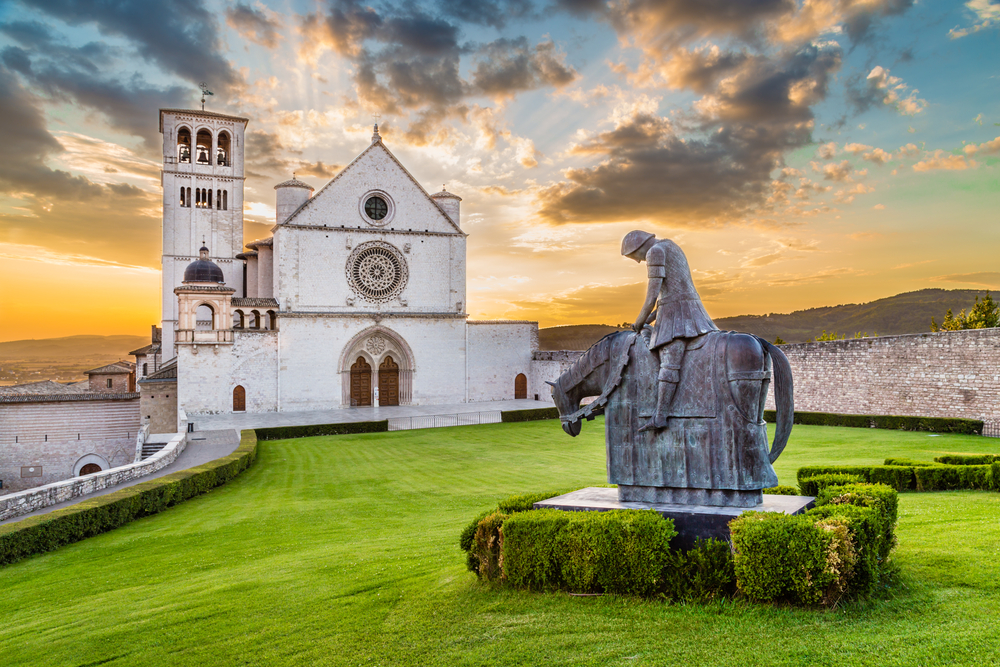 ---
Did I miss any top Italy quotes?
There are literally thousands of fantastic quotes about Italy, spanning centuries. Is there a particular quote that you think deserves to be on my list of the best Italy quotes? Feel free to reach out to me via email or my social media channels.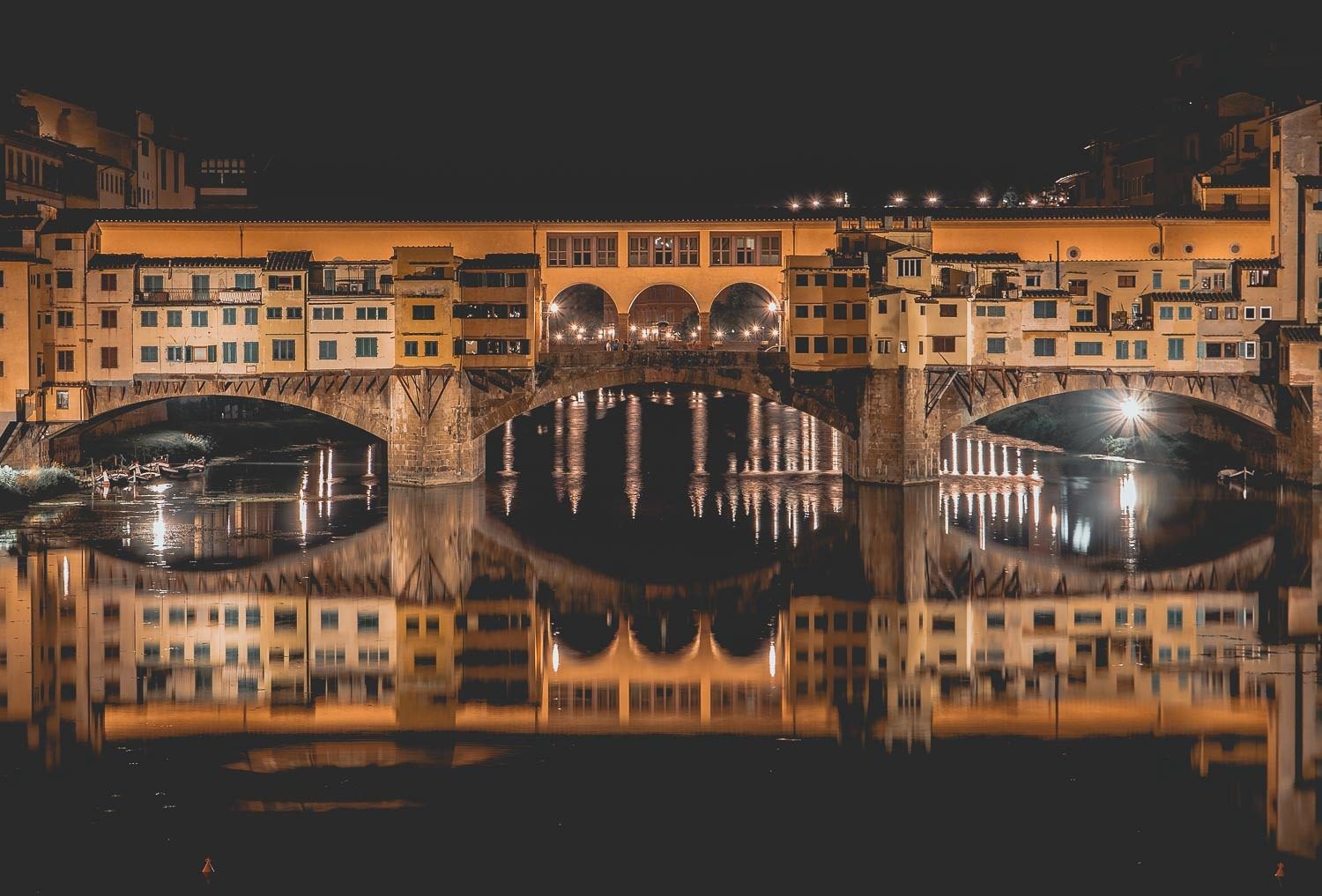 ---
Planning a trip to Italy for yourself?
You're in luck! I used to be a tour guide in Europe, and have visited many times since. So Italy is a place I have a great love for a lot of blog content about! Check out my Italy lists, guides, itineraries and blogs below and start planning that life-changing road trip through one of the most beautiful countries on the planet.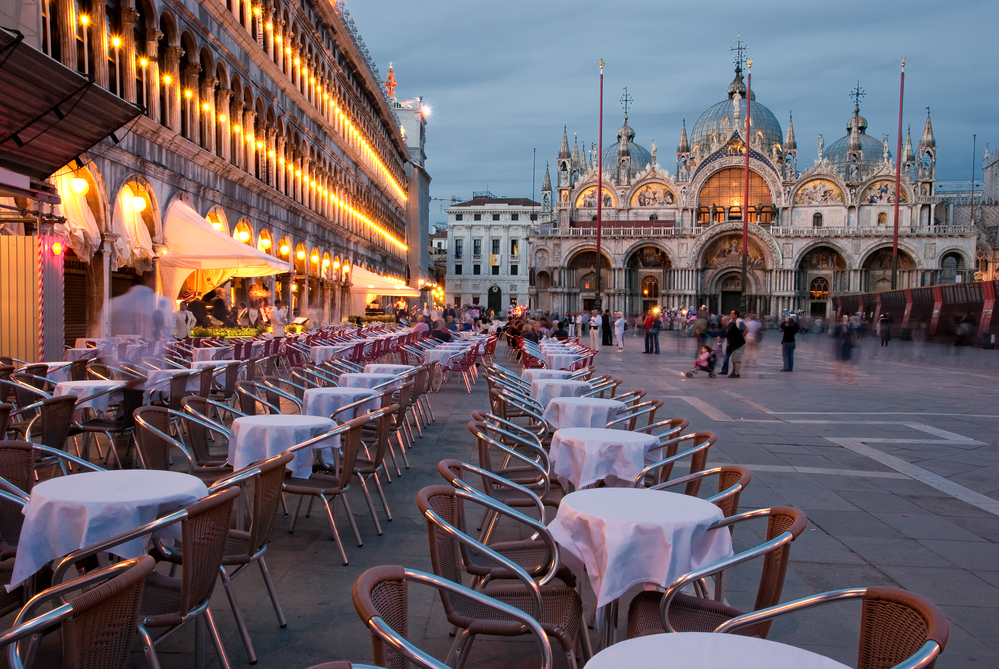 ---
What is your favorite quote about Italy?
Share this list of Italian Quotes with your best travel crew and start planning that Italian escape!
https://www.jonesaroundtheworld.com/wp-content/uploads/2020/03/Best-Quotes-About-Italy.jpg
677
1000
Guest Contributor
https://www.jonesaroundtheworld.com/wp-content/uploads/2017/03/logotry-1-1-300x106.png
Guest Contributor
2021-11-15 21:41:27
2021-11-16 04:45:40
99 Italy Quotes To Inspire Your Italian Instagram Caption