Planning a trip to Italy and searching for the best Airbnbs in Venice? Well, look no further, because I've put together the ultimate Airbnb Venice guide for the ultimate Italian vacation experience! Whether you're looking for a cheap apartment, luxury getaway, or unique family loft – I've got you covered!
Venice. City of Canals. The Floating City. City of Masks. City of Bridges. Queen of the Adriatic. City of Water.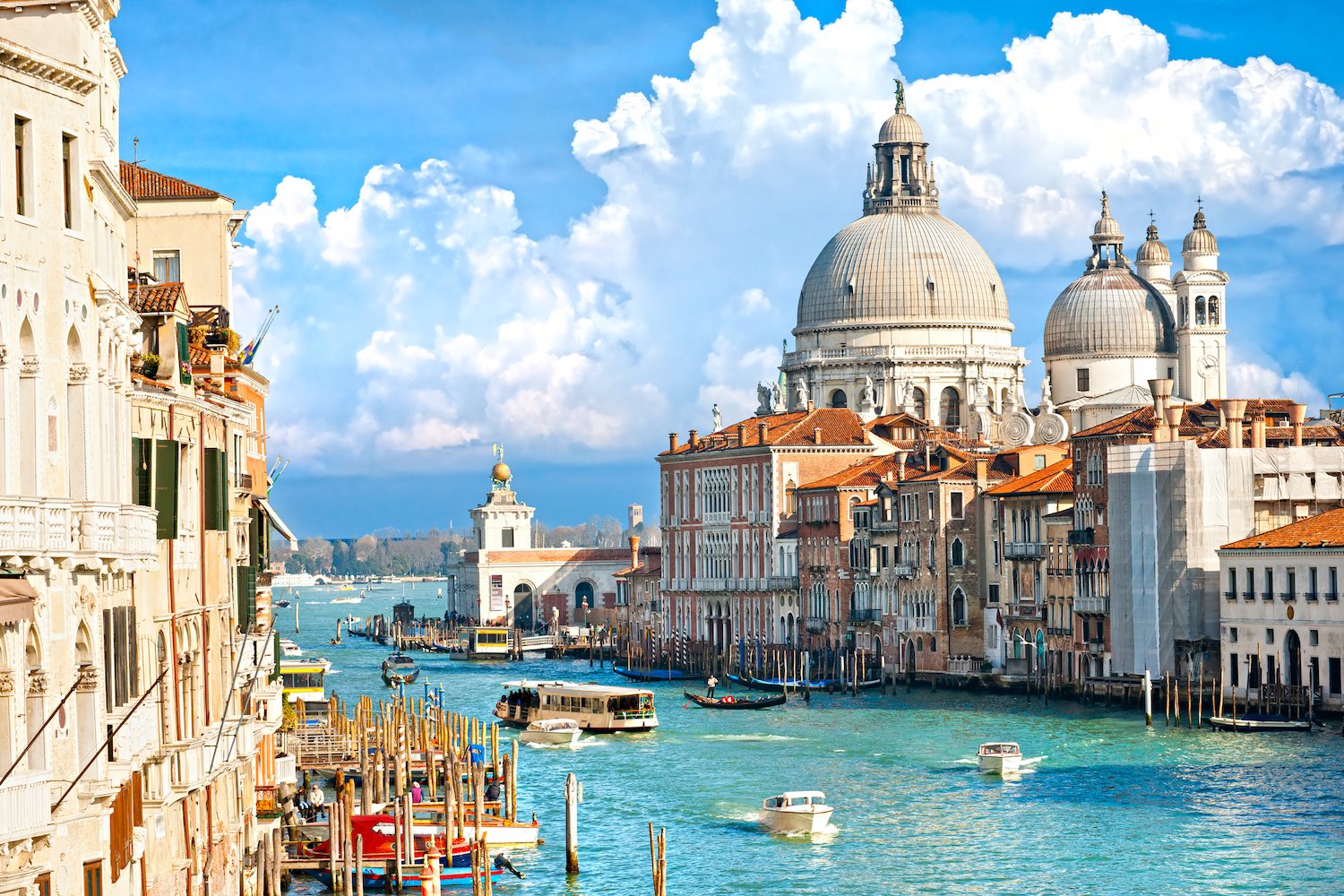 ---
So many nicknames over the years, but the only way to truly sum up Venice is to see it for yourself. Nothing else will do it the justice it deserves.
This world-famous northern Italian city is made up of over 100 islands floating in an enormous lagoon. This ancient city dates back over 1000 years, and walking its quaint laneways is like stepping back through time. Canals weave their way alongside ancient churches and palaces, brimming with gondolas and vaporettos ferrying visitors back and forth.
Spring or summer is absolutely the best time to visit Venice, unless you're eager to visit Carnival in February. Intense flooding during the colder months is common and you won't get the same famous Italian light that you would in the summer months. It can also smell pretty bad from time to time, which is expected. After all, experts state the city is sinking at a rate of 1-2mm per year, and could be completely underwater by 2100. That should be enough for you to pack your bags, book your ticket and head to Venezia!
My list of the 17 best Venice AirBNB stays covers all areas of the main island, as well as some of its famous outer islands as well. I've even put together a guide to Venice's main areas, to make choosing your stay super easy and enjoyable!
---
Airbnb Venice Italy: Quick Breakdown of the Best Airbnbs in Venice
It can be tricky trying to decipher one area of Venice from another. After all, each area of the island city is a myriad of laneways and canals to lose yourself in. Keen to book the best Airbnb in Venice for your needs without the fuss? My "Quick Top 5" list below is my expert selection of the best stays in the city for a range of travel budgets and styles. Pick your perfect pad below!
I've also included tons of fun, helpful, and inspiring travel videos for your upcoming trip to Venice! It's truly a magical destination with lots to do, so make sure you watch a few of them get loads of ideas for how to spend your time down there! Also, be sure to read my articles on my 10-Day Italy Itinerary and the Best Music Festivals in Italy for more trip planning!

---
Where to Stay in Venice | Best Areas & Places To Stay
Venice can get kind of confusing. It is separated into six different zones (sestieri) that have been part of the city since its early beginnings. Each zone has its own vibe and its own unique character. Don't worry, I've put together a quick breakdown below of the main zones in Venice. This will make choosing your dream AirBNB from my list so much easier!
San Marco:

This is the tourist hub of Venice – the heart of the city and home to its world famous landmarks. If you want to be staying right near St Mark's Square, The Doge's Palace, The Grand Canal, The Bridge of Sighs and some of the best galleries and museums in Italy, San Marco is where you want to be.

San Polo and Santa Croce:

Home of the iconic Rialto Bridge, this zone is comprised of two areas, but San Polo is where most of the action is. The area is peppered with little stalls, shops and standing bars (

Bacari).

There are also many major churches here, and the largest public square in the city behind St Mark's – Campo San Polo.

Murano, Burano and Torcello:

Just afield of the aforementioned "centres" of Venice, this cluster of islands are a glimpse inside a slower-paced, authentic way of life. Murano is world-renowned for its glass manufacturing industry, and here you can see demonstrations, visit museums and buy glass to your heart's content. Torcello is a quiet island with a charming basilica. Burano is the birthplace of Burano lace, which put it on the map as far back as the 16th century. On this bright and cheery island, you can see lacemaking in progress and visit its lace museum.

Dorsoduro:

The most southern zone of Venice, Dorsoduro also comprises the island of Giudecca. Stepped in history, this zone was once the chosen area for Italian nobility. Now it is popular for its eclectic atmosphere, with lagoonside walking paths, artistic locals, student lodgings and luxury residences. Venice's Accademia gallery is in Dorsoduro and the some of the best nightlife in Venice can be found around the Campo Santa Margherita.

Castello:

Castello

is today known as the most authentic part of Venice for true Venetians, where tourism hasn't changed it dramatically and life is much as it always was. Castello is the largest zone in Venice, and is brimming with churches, museums and is also home to Venice's ancient Arsenal. Here you can visit the Museum of Naval History and learn about what was once the most powerful fleet in the world.

Other Islands:

Many quaint, tiny islands fall under what is the sixth and final zone of Venice. These minor islands are still beautiful, unique and arguably the best glimpse inside "real Venice". These islands include San Servolo, San Lazzaro degli Armeni, San Clemente and Sant'Erasmo.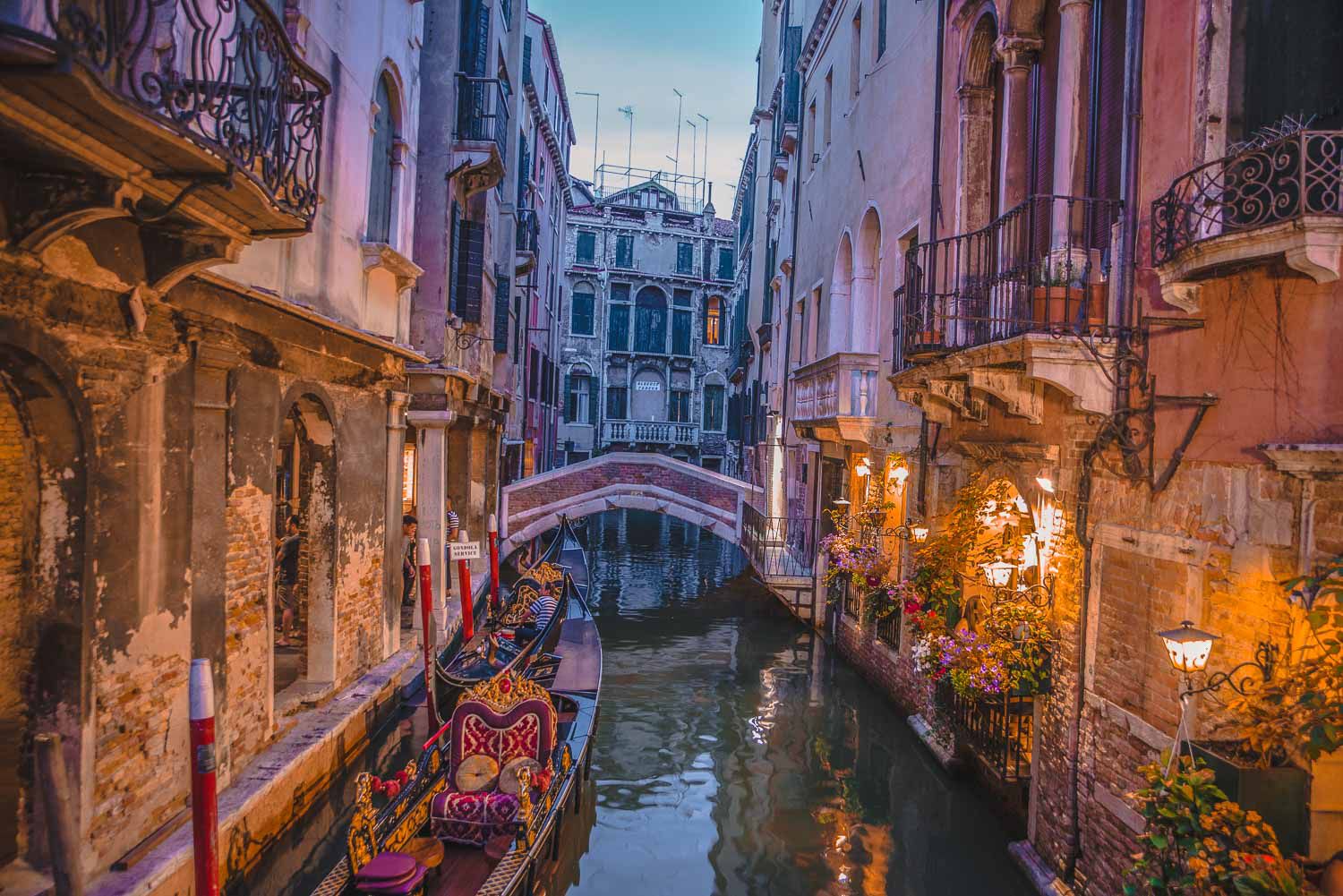 ---
While these are the six official zones of Venice, you may often see the words "Lido" and "Mestre" thrown around in relation to areas of the city.
The Lido is an 11km long barrier island located in Venice's lagoon, and is where many permanent residents of Venice live. This is also where the Venice Film Festival takes place each year – so maybe head over there for a spot of celeb spotting if your trip falls during the major event!
Mestre is a borough of greater Venice, and is not located on the actual "island" chain. But many tourists choose to stay in Mestre as the prices are far lower than on the island, and getting there is so easy and so quick with trams and buses running day and night.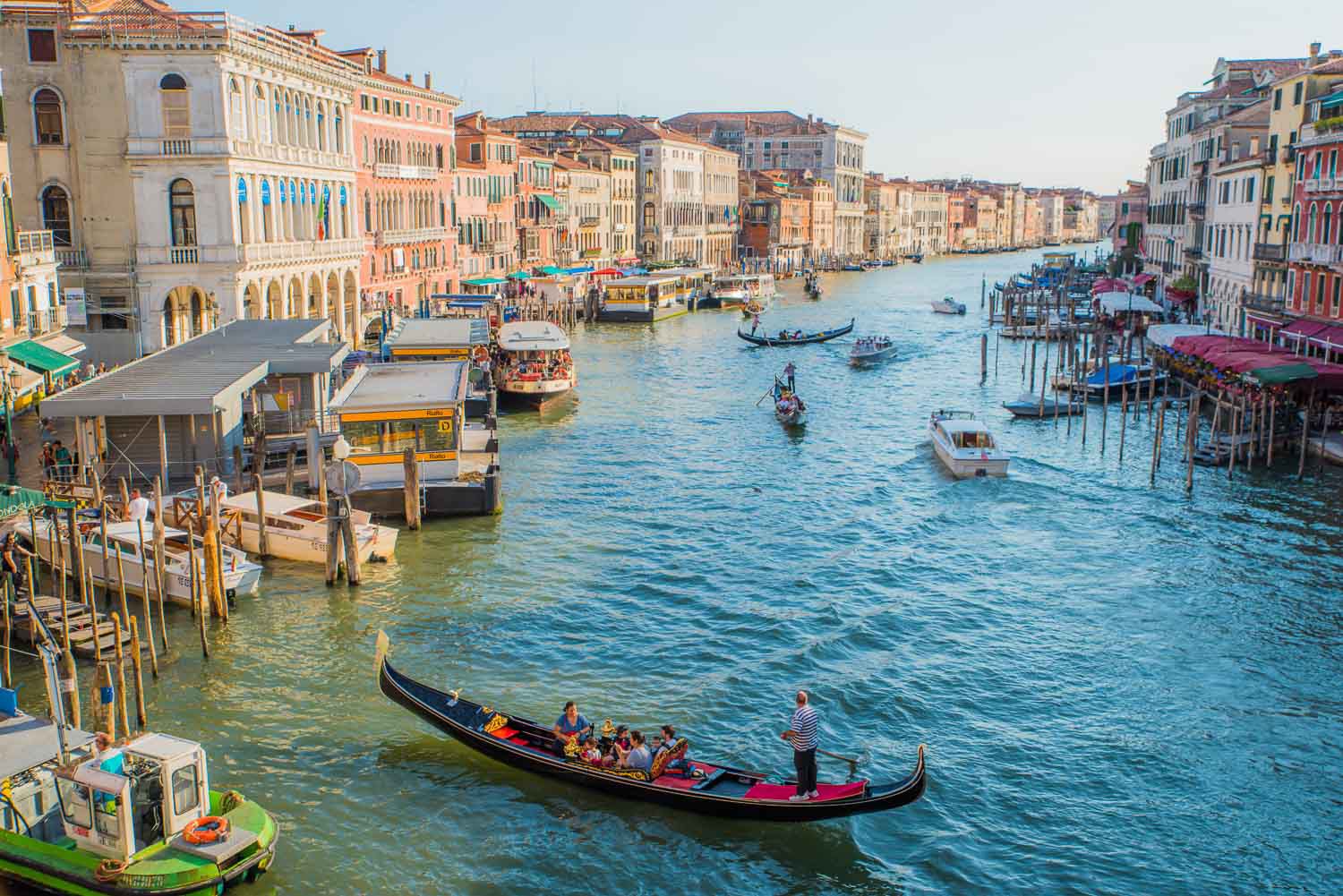 ---
The 17 Best Airbnb Venice Italy Vacation Rentals
Alright, let's get into it! No matter what your budget or travel style, our list of incredible Airbnb Venice option is guaranteed to help you find your perfect dream stay in this wondrous city!
---
1) Ca 'Corte Bonazza
"The Best Overall AirBNB in Venice"
Location: Dorsoduro
AirBNB Plus: Yes
Superhost: Yes
Price: $100+ USD per night
https://www.airbnb.com/rooms/30116842
This classically beautiful one bedroom apartment is my choice for the best overall AirBNB in Venice! There's something about the warm, rustic and elegant interiors of this AirBNB Plus that just scream "Italian style". Tucked away off a quiet side street in the Santa Croce region of Venice, you'll have one of the most lively and youthful nightlife districts of Venice just a five minute walk away – Campo Santa Margherita.
Guest review: "The apartment was modern and beautifully decorated and the host was by far the friendliest, most gracious that we have had the pleasure of meeting. Our stay in Michela's apartment in Venice was the perfect end to an amazing vacation in Italy." – David
View Photos, Read Reviews & Check Availability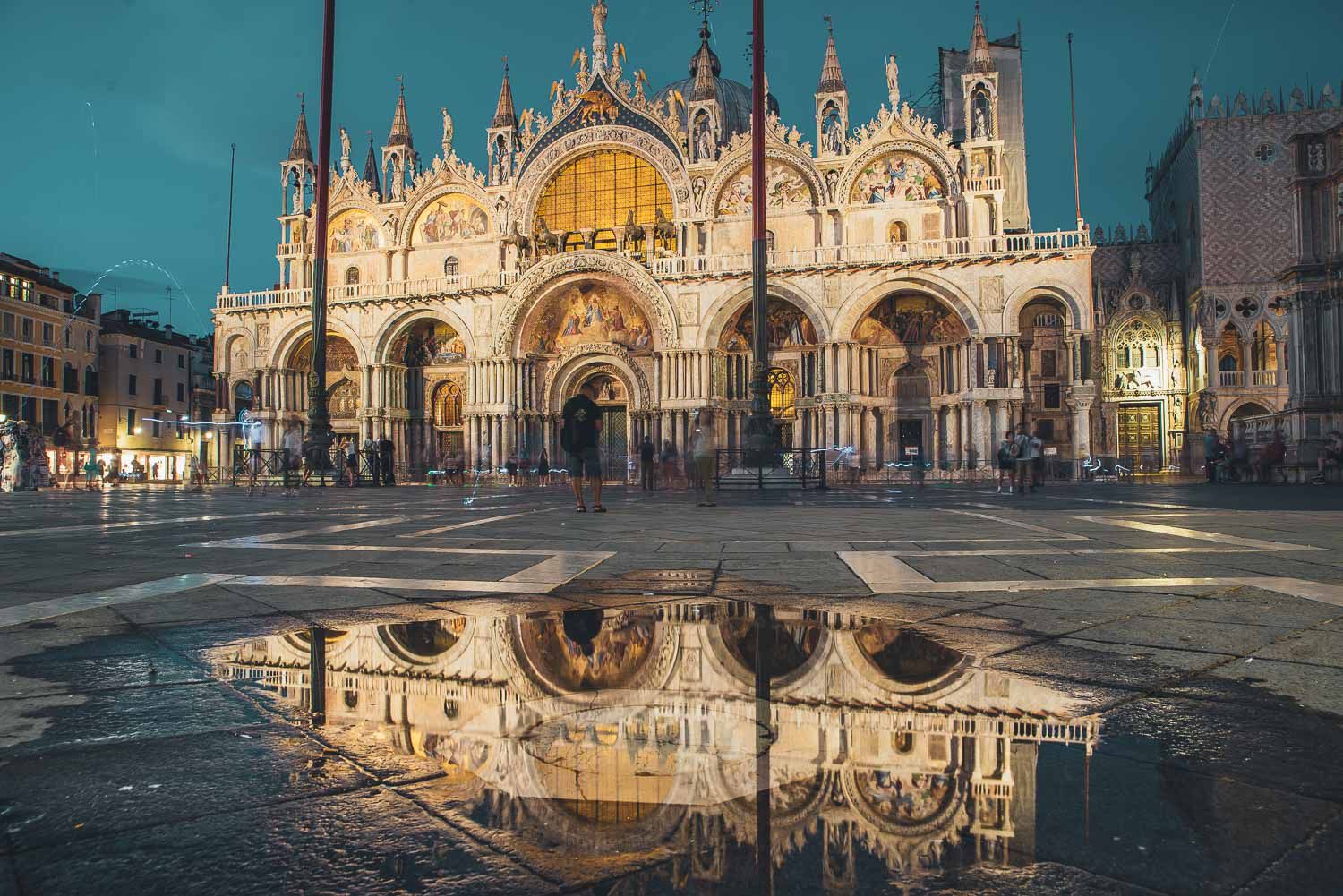 ---
2) Luxury Palazzo Costa Vendramin
"The Best Venice AirBNB For Couples"
Location: Cannaregio
AirBNB Plus: No
Superhost: Yes
Price: $70+ USD per night
https://www.airbnb.com/rooms/18907115
What city in the world is more synonymous with romance than Venice? The ancient city is a hotspot for lovers and honeymooners alike, and this gorgeous one bedroom loft apartment is ideal for couples. Open and airy, the loft has traditional high ceilings and Venetian design elements. This 15th century building also has a cozy balcony with views to a picturesque canal. This affordable apartment is located in the down to earth Cannaregio district, with its many meandering canals and authentic Venetian vibe. Reaching the central landmarks of Venice is easy and straightforward.
Guest review: "As others have said the photos don't do this amazing place justice. The beauty and design elements perfectly blended made our stay all the more magical in Venice. The location is ideal, close to the train station (only 3 bridges – then the one to the apartment) but an easy walk to all the other major areas. We loved having a drink on the balcony and watching the boats go by. The kitchen is a dream and the whole apartment is generous in size beyond belief. There are even a couple of English stations available on tv. It is all the little touches like the coffee machine with pods, fresh croissants that are delivered each morning and the suggestions of great places to see & eat at that make this palazzo perfect." – Tracy
View Photos, Read Reviews & Check Availability
Things to know BEFORE you go to VENICE | Venice Travel Tips
---
3) Sweet Dreams on Rialto Bridge GG
"The Best Venice AirBNB For Solo Travelers"
Location: San Marco
AirBNB Plus: No
Superhost: Yes
Price: $80+ USD per night
https://www.airbnb.com/rooms/10918311
You don't have to be in love to enjoy Venice – there's so much to see and do, so it's a great destination for solo travelers too! This warm and bright one bedroom condo is a fantastic central AirBNB in Venice to rest your head after a busy day exploring the Italian city. Clean, neat and chic, the second floor apartment is located right on Venice's most famous bridge – The Rialto. You'll be right in the heart of the best part of Venice – The Old Town – with all of the sights and landmarks at your fingertips. And for when that Italian vino hits you, it'll just be a few steps home!
Guest review: "Such a cute little apartment just perfect and in the best location, just steps to where it's all happening. Daniela was the best help she always emailed instantly and perfect instructions to find the villa and someone met us and took us to the apartment. I'd definitely stay here again." – Rebecca
View Photos, Read Reviews & Check Availability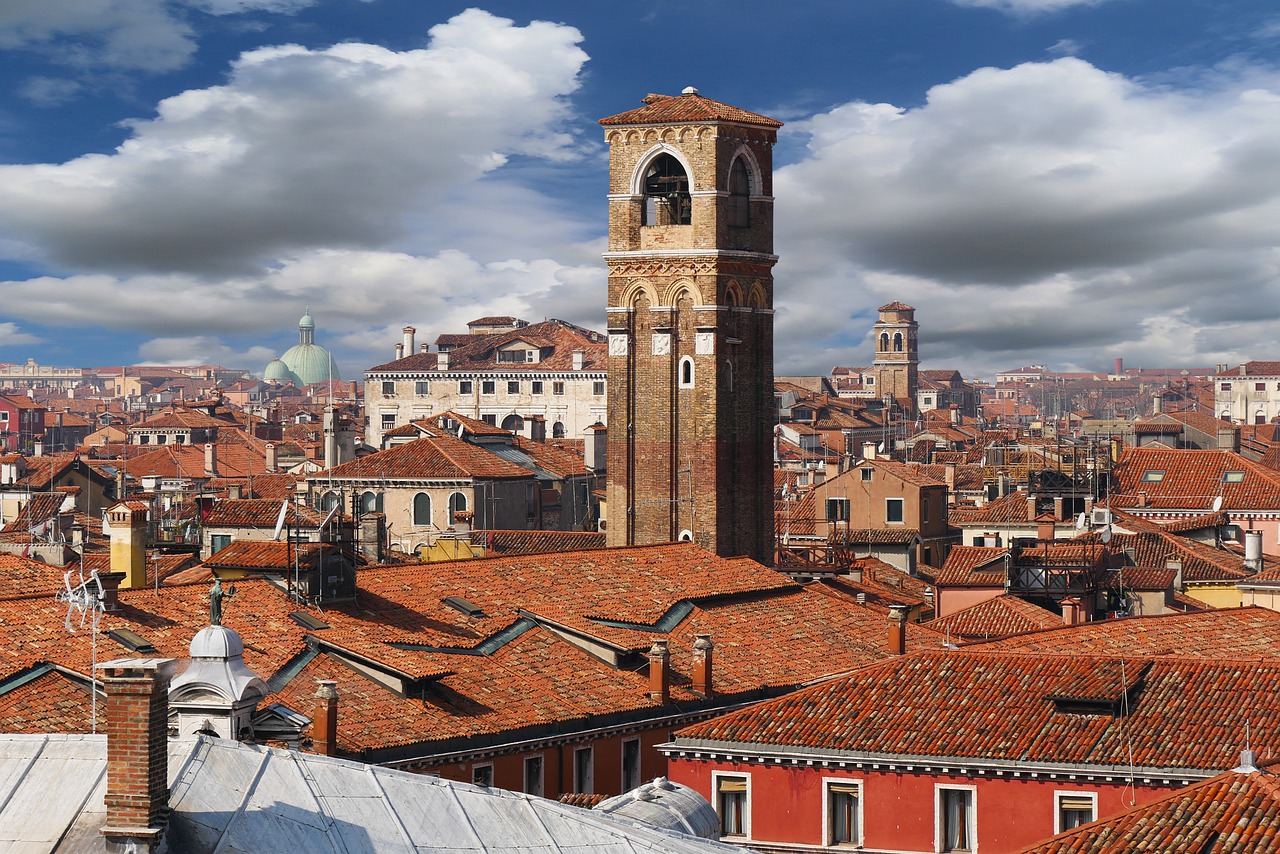 ---
4) Dimora San Maurizo 1
"The Best Luxury Venice AirBNB"
Location: San Marco
AirBNB Luxe: Yes
Superhost: Yes
Price: $500+ USD per night
https://www.airbnb.com/rooms/38350909
Venice was once the home of Italian royalty and aristocracy, so why not pay homage to the days of old and treat yourself a little on your visit? This AirBNB Luxe offering is my pick for the best luxury Venice AirBNB. Nestled within the commercial heart of Venice – San Marco – this exclusive two bedroom home has been personally verified by AirBNB Luxe to ensure it meets their high standards. You'll be located right by the famous landmarks of the Grand Canal and St Mark's Square, and AirBNB Luxe offers so many optional add-ons to ensure your trip is world class. Childcare, private chefs, housekeeping, personal shoppers, butlers, spa services. It's all on offer.
View Photos, Read Reviews & Check Availability
Experience Venice's Spectacular Beauty in Under 4 Minutes | Short Film Showcase
---
5) Take the Tram to Venice Island from The Glamour Room
"The Best Cheap Venice AirBNB"
Location: Mestre
AirBNB Plus: Yes
Superhost: Yes
Price: $40+ USD per night
https://www.airbnb.com/rooms/24703220
Sure – Venice is pretty expensive. But that doesn't mean you have to miss out on experiencing this incredible city! After all, this one bedroom hotel suite is one of the city's highest rated AirBNB's – with one of the most budget-friendly prices! "The Glamour Room" is a sleek and modern black and gold space, with a four poster bed adding to its 5 star vibe! This AirBNB Plus has wonderful hosts guests rave about, and is located just out of the island of Venice in Mestre. Mestre is where many travelers to Venice stay, and is a quick tram or bus to "the island".
Guest review: "What a wonderful place to spend a few days. Federico made certain we understood how to get back and forth to Venice Island. She and her husband and staff were kind, caring and welcoming. Her guidebook was the best ever- through it we discovered new things to see in Venice and wonderful places to eat." – Rebecca
View Photos, Read Reviews & Check Availability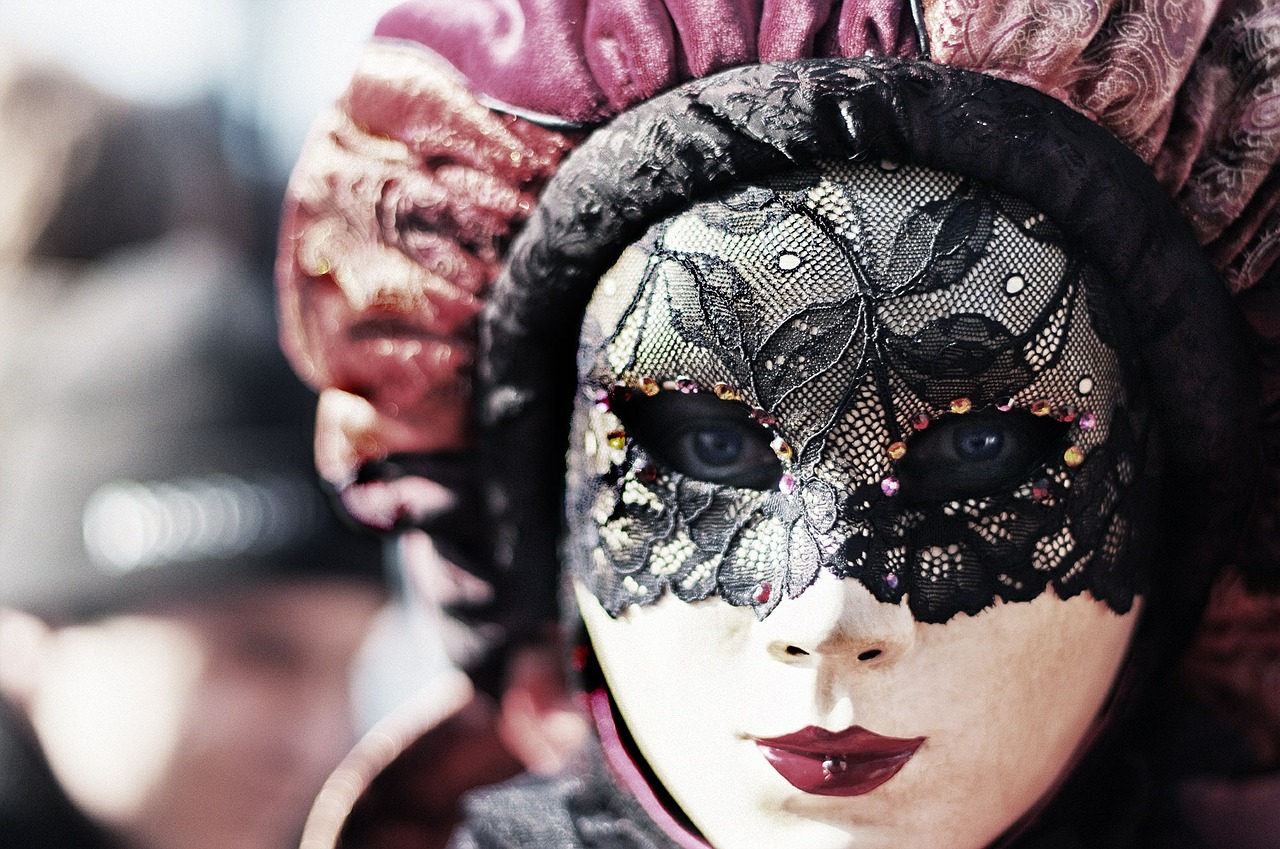 ---
6) Most convenient apartment in Venice
Location: Cannaregio
AirBNB Plus: No
Superhost: Yes
Price: $100+ USD per night
https://www.airbnb.com/rooms/4341401
Bright, simple and convenient, this neat little one-bedroom apartment is a great modern base in Venice. The main selling point of this apartment is its superior location in the Cannaregio district. Nestled on a quiet street, you'll have The Grand Canal and its major train station just minutes away, or jump on a vaporetto and cruise around the outer isles of Venice. It's also an easy wander to visitor hotspot St Mark's Square and the Doge's Palace.
Guest review: "Perfect location which is great when having to carry luggage through the large crowds of people. I can assure you, the less time you have to do this, the better & the apartment is very close to the train station, the bus station & rental cars. The apartment is large, clean, has all you need & close to everything including supermarkets, restaurants and shops. It is truly the most convenient apartment in Venice." – Brett
View Photos, Read Reviews & Check Availability
TOP 10 things to do in VENICE | Travel Guide
---
7) Apartment with Terrace
Location: Campo San Giacomo / Campo San Polo
AirBNB Plus: Yes
Superhost: Yes
Price: $130+ USD per night
https://www.airbnb.com/rooms/2158295
Fancy waking up and enjoying a strong Italian coffee on your own private terrace with a quiet Venetian canal view? Then this is the Venice AirBNB for you. This spacious and stylish one bedroom apartment is situated on the third floor of a historic building, and is warm and welcoming. Visit in summer or winter and be comfortable – it has air conditioning and heated floors throughout. The verified apartment is tucked away in one of the best central – yet calm -neighborhoods on the main island, and in the summer you'll enjoy a host of festivals and entertainment on your doorstep.
Guest review: "This is our second stay at Leone's apartment. The apartment is very clean, stylish and very well catered for. Convenient location to the main canal for ferries, supermarkets and cafe/restaurants. Communication with Leone is great. We absolutely recommend Leone's apartment." – Trish
View Photos, Read Reviews & Check Availability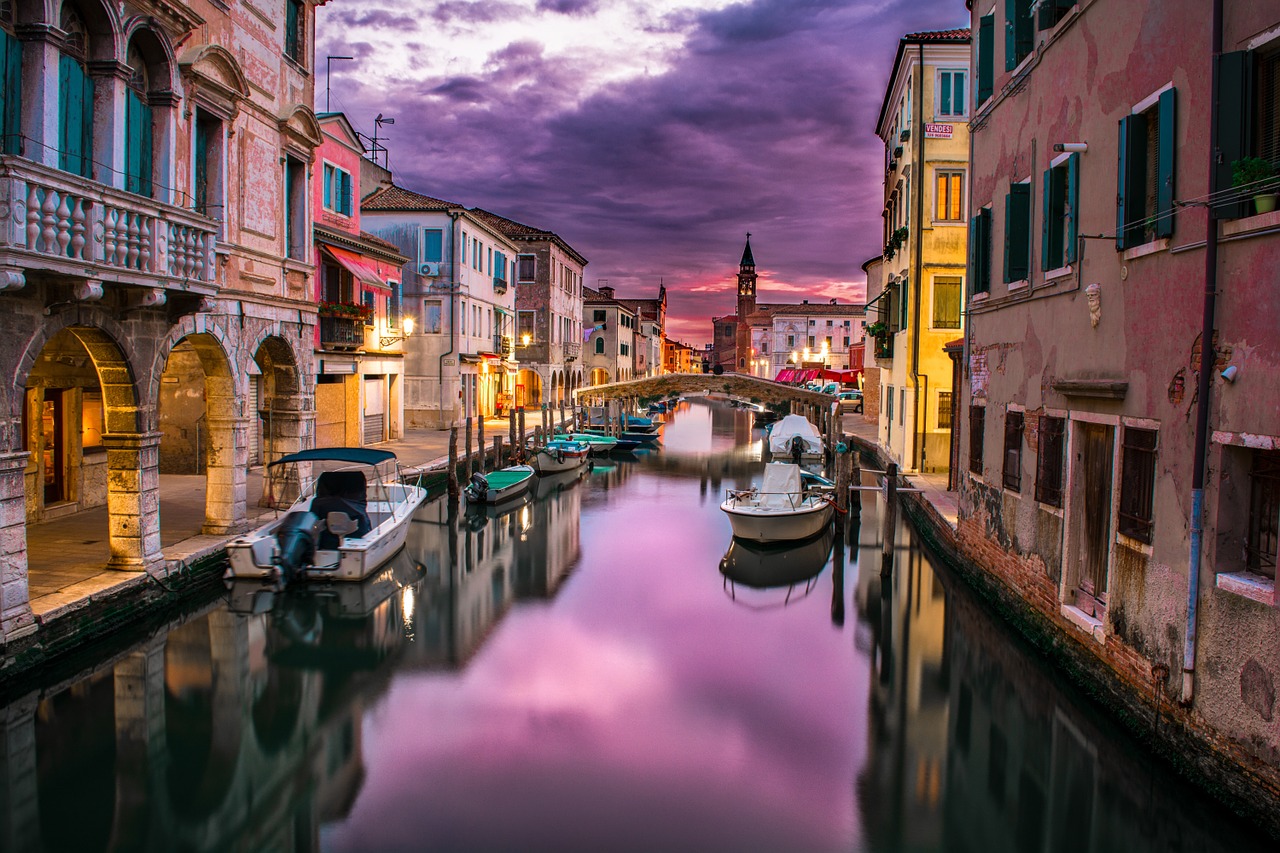 ---
8) Ca' Manzoni Apartment in Historic Palace in San Marco
Location: San Marco
AirBNB Plus: Yes
Superhost: Yes
Price: $170+ USD per night
https://www.airbnb.com/rooms/12084072
Luxurious and regal, this two bedroom apartment is located within the walls of a historic palace in the heart of Venice. With a mostly-perfect 5/5 rating from almost 200 AirBNB guests and counting, you'll feel like royalty here – for an affordable price as well! Brimming with both antique and contemporary decor and design elements, this AirBNB Plus has been restored to its original glory by its loving owner. Your private terrace has a magnificent view, and all of the major landmarks of this great island city are just minutes away. Bars, cafes, restaurants, palaces and great shopping – it's all there for the taking. Plus, the amazing host greets each guest with a delicious bottle of Bellini. Cheers!
Guest review: "The place is absolutely beautiful, classic venetian style with modern amenities. It has everything you could possibly need and more. It is well placed and especially close to the cicchetti zone. Carlotta was extremely hospitable – she organised water taxis for us to and from the b&b, even during a busy time (Historical Regatta, Biennale and Venice Film Festival) when they were all booked out days in advance. She also accompanied us to and from the dock. We wish we could've stayed longer and will return next time we are in Venice." – Carla
View Photos, Read Reviews & Check Availability
1 Day in Venice, Italy: Sightseeing + Food | Italy Day 3
---
9) Minimal Modernism and Dramatic Damask Combine at a City Pad
Location: Mestre
AirBNB Plus: Yes
Superhost: Yes
Price: $30+ USD per night
https://www.airbnb.com/rooms/31009024
Stay just a short drive outside of Venice and you can visit this incredible city on a shoestring! This artistic monochrome and gold apartment boasts two bedrooms, a full kitchen, plush furnishings and air-conditioning for an incredible price. You'll be staying in Mestre, which is the stepping stone onto the island of Venice and just minutes from the city limits by car, bus or tram! Tired from exploring the island and want to hunker down locally? Just downstairs from this pad, you'll find restaurants, cafes, shopping centres and supermarkets. So easy and so cheap! No wonder it has one of the best overall ratings for a Venice AirBNB.
Guest review: "Loved this stunning apartment so much! It had a great location right near the tram and shopping centre, beautiful style and lovely hosts who were super helpful if we needed anything. Thank you for having us guys!!" – Jazzella
View Photos, Read Reviews & Check Availability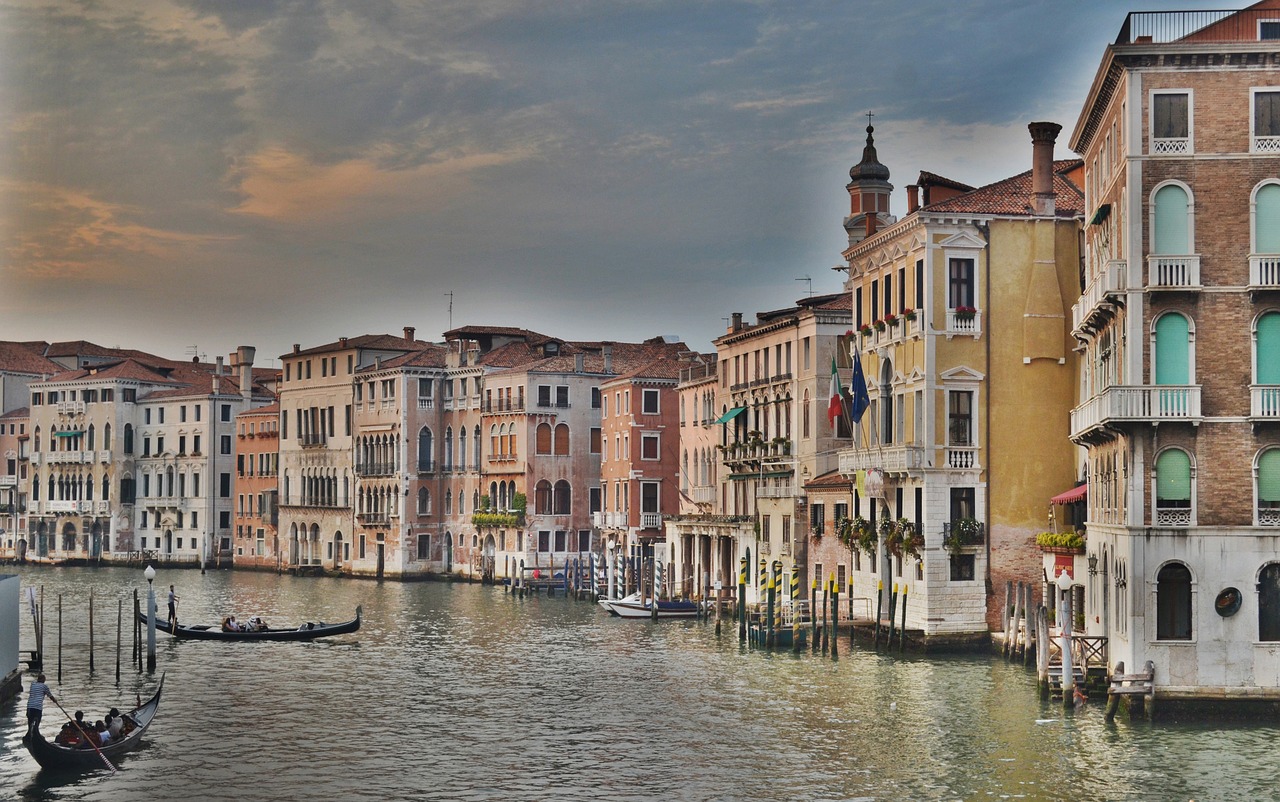 ---
10) Modern & Elegant Apt – 30 mt (98 ft.)St Mark Square!
Location: San Marco
AirBNB Plus: No
Superhost: Yes
Price: $80+ USD per night
https://www.airbnb.com/rooms/15478406
With St Mark's Square literally 30 metres away and the Ducale Palace and Rialto Bridge not much further, this spacious two bedroom Venice apartment is "location location location" personified. The apartment is modern and sparkling clean, and there is a water taxi stop just steps away. Get lost in the hundreds of canalside laneways of Venice, with the peace of mind that your comfortable lodgings are never far away.
Guest review: "What a fabulous location! 1 min to Piazza San Marco, gondoliers going past canal – it was great! Check in was easy, Francesca communicated wonderfully and made great recommendations! Apartment is in an old building and has been renovated tastefully. Very spacious by Venetian standards – thanks Francesca for a wonderful stay!" – Sandra
View Photos, Read Reviews & Check Availability
---
11) Laguna Dream Apartment
Location: San Elena
AirBNB Plus: No
Superhost: Yes
Price: $70+ USD per night
https://www.airbnb.com/rooms/18443529
With dreamy blue and gold plush interiors and chandelier lighting, this regal one-bedroom Venice AirBNB allows you a glimpse back in time to when royals and aristocrats strolled the streets of The Floating City. The apartment's location is just as unique, with the small lagoonside island of St Elena as your backdrop. Reach St Mark's Square and other central landmarks and attractions quickly and easily. It is a 10 minute vaporetto trip or a stunning 20 minute walk. It's just as easy to discover the other popular islands of the lagoon, such as Murano and Burano.
Guest review: "The apartment was amazing! Roberto was an absolutely wonderful host. There was Aqua Alta so we were unsure if we should drive to Venice. But Roberto kept us updated about the current situation in the city the whole time, which really helped us a lot. The apartment is PERFECT for visiting the Biennale. We would love to rent the apartment for the next time in Venice. Best, Sarah" – Sarah
View Photos, Read Reviews & Check Availability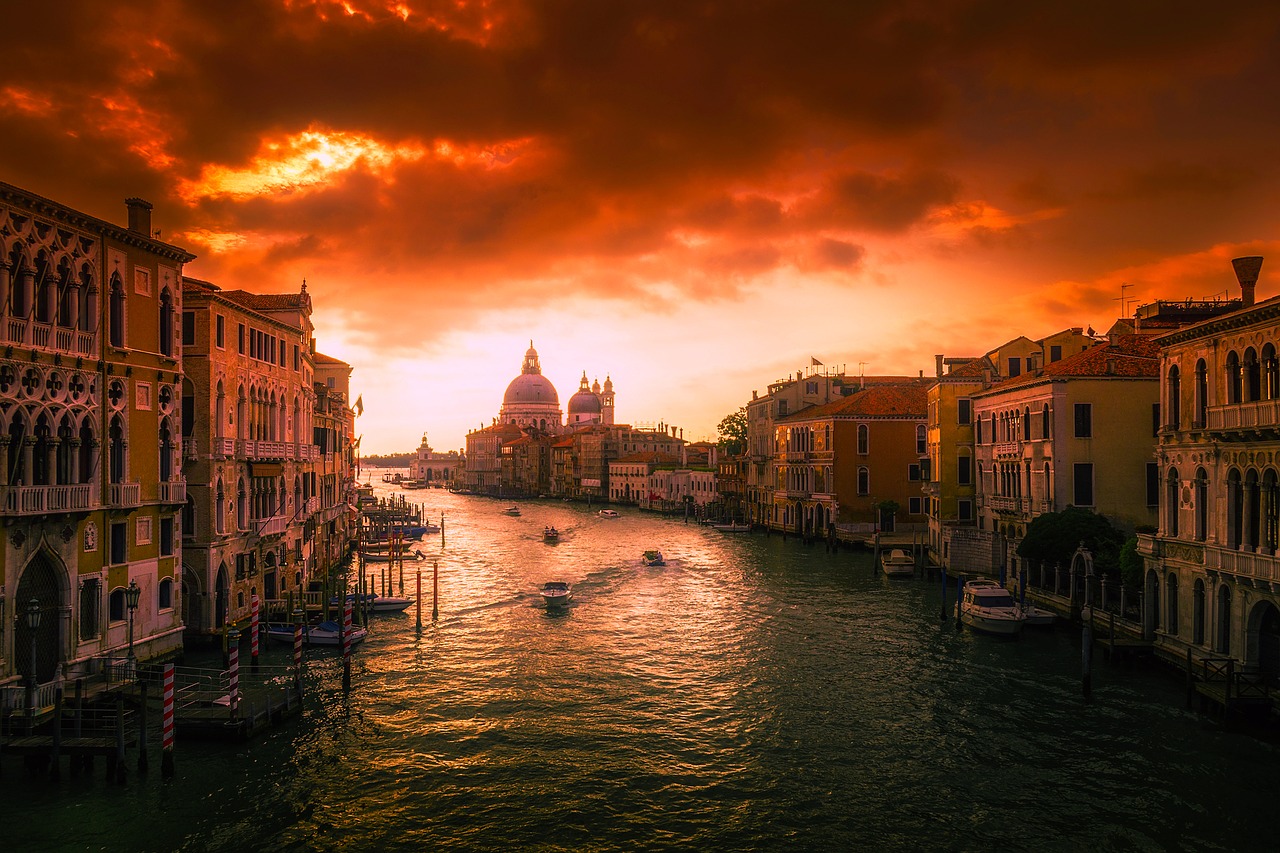 ---
12) Ca'del Mariner, a Cozy Venetian Retreat with Rooftop Terrace
Location: Cannaregio
AirBNB Plus: Yes
Superhost: Yes
Price: $175+ USD per night
https://www.airbnb.com/rooms/14645223
Located in the authentic heart of "true Venice", Santa Croce, this gorgeous two-bedroom is chic, rustic and charming at every turn. From your private rooftop terrace, watch the Venetian bells toll on the hour, locals go about their day alongside the famous canals and the neighboring piazza come alive. This AirBNB Plus home is decorated with many pieces of traditional Venetian artwork. Walk to the Rialto Bridge and Venice's central train station in 10 minutes and St Mark's Square in 15.
Guest review: "The apartment is better than it looks in the pictures, it's really lovely. It's in a quiet area of Venice but there are plenty of restaurants and shops nearby. The roof terrace is an added bonus. Check in and out was very easy. It is on the top floor so there is some stair climbing. Overall great place to stay, it felt like home." – Mark
View Photos, Read Reviews & Check Availability
7 Essential Travel Tips for Venice Italy | Venice Carnival & Local Secrets
---
13) Angel's Court, an Authentic Home in the Heart of Venice
Location: Castello
AirBNB Plus: Yes
Superhost: Yes
Price: $120+ USD per night
https://www.airbnb.com/rooms/15129385
This stunning two bedroom apartment is one of my favorites in all of Venice. It's such a charming space that has retained so many original elements, including exposed brick walls and timber ceilings. This verified property is the perfect Venetian escape, and its location is just as perfect. Nestled in the leafy central district of Castello, just 15 minutes walk along the famous lagoon to San Marco and its many tourist attractions.
Guest review: "Anna's place is excellent, you cannot find an easier and better location and a more well fitted out apartment. I was taking my parents to Venice and as this was the first time they were overseas so I really wanted something special and easy for them and that is exactly what this apartment is. I heard my mother say when she went to bed – 'I feel like a queen.' It really was special. Thank you." – Emily
View Photos, Read Reviews & Check Availability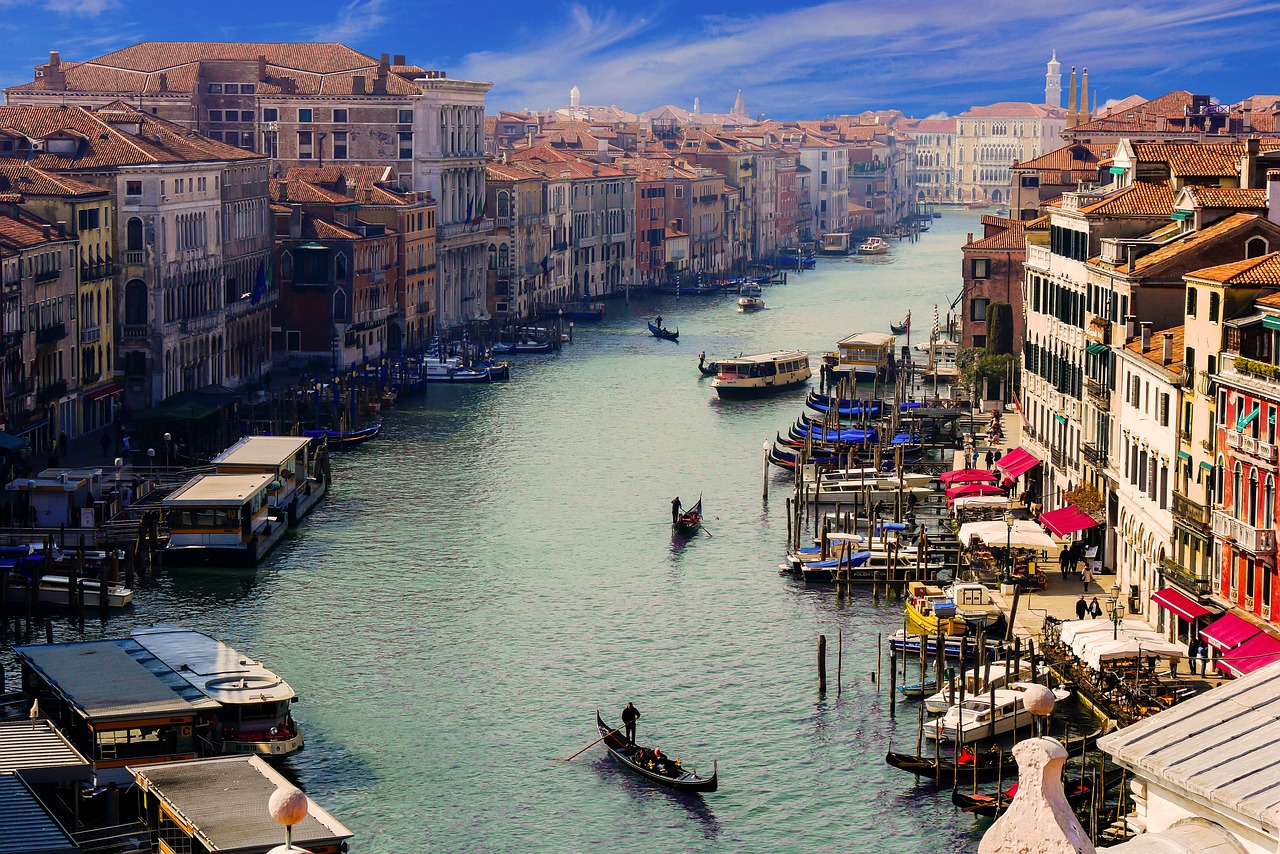 ---
14) Waterfront Retreat in Renovated Historic Building
Location: Giudecca
AirBNB Plus: Yes
Superhost: Yes
Price: $150+ USD per night
https://www.airbnb.com/rooms/260487
With high traditional ceilings and timeless furnishings and decor, this tranquil one bedroom apartment is open plan, breezy and a true breath of fresh air – with amazing waterfront views as well! The apartment is located in the district of Giudecca, a hub for local artists and creatives. It is brimming with cozy cafes and restaurants, eclectic stores and friendly locals. Reach St Mark's Square in minutes – just jump on a local water taxi which will take you right across!
Guest review: "Ivana's apartment was perfect! Lovely apartment with wonderful views of the Grand Canal and Ivana was an excellent host. The Hilton shuttle to San Marco Square was convenient and regular. I would certainly recommend this apartment." – Carol
View Photos, Read Reviews & Check Availability
Venice in a Day: Hidden Gems & Top Attractions
---
15) MURANO Suites – AMETISTA & Balcony on the canal.
Location: Murano
AirBNB Plus: No
Superhost: Yes
Price: $100+ USD per night
https://www.airbnb.com/rooms/17647919
Expand your horizons on your next trip to Venice and make sure to spend a night or two outside of the main zone, on the isle of Murano! The birthplace of Murano glass, the area is fascinating and more calm than the mainland. This brand new 70 sq/m "mini loft" is sparkling and stylish, and equipped with all the mod cons you could need. The balcony overlooks Murano's majestic Grand Canal. Vaporetto transfers to San Marco are frequent and run all day and night, anywhere from 10-20 minutes apart. They will take you to the main island in just 10 minutes and Venice Airport in 20-30!
Guest review: "This is one of the best Airbnbs I have stayed in. Elodie was a brilliant host, and the apartment and the location is world class. If you're looking for a unique experience, the Murano Suites are in the best location on Murano. We loved being away from the tourists in Venice, and as the tourists leave Murano each day you can relax like a local and experience the real Italian way of life. We can't wait to return. Thank you Elodie for your hospitality, and for arranging all the other things for us like shopping on the night of our arrival. See you next summer." – Michael
View Photos, Read Reviews & Check Availability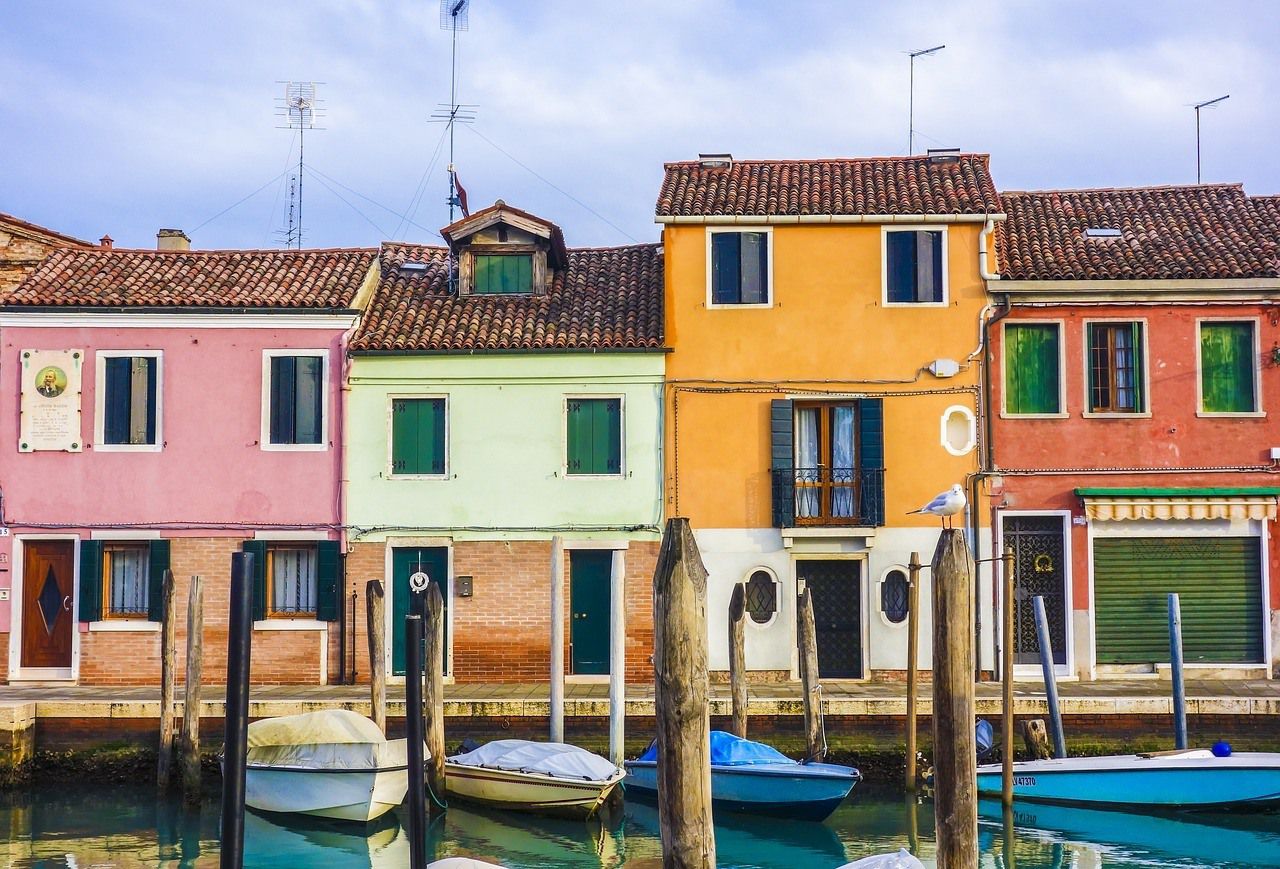 ---
16) AltanaAlbaChiara BestViewOfVenice
Location: San Marco
AirBNB Plus: No
Superhost: Yes
Price: $150+ USD per night
https://www.airbnb.com/rooms/268865
From the spacious rooftop terrace of this charming Venice apartment, you'll have an unbeatable birds-eye view of famous landmarks St Mark's Square and The Rialto Bridge. What more could you ask for? This open and breezy two bedroom abode is rich in style and substance. The terrace has seating to dine al fresco, as well as loungers and sofas to unwind with a view to die for. A 360 degree Venice view you won't believe!
Guest review: "Chiara's place offers a great stay in Venice, especially with the terrace which has stunning views over the town. The apartment was perfect for what we needed, and made us feel at home in Venice. The location is also incredibly convenient and made getting around town and finding our way back home very simple. After staying here, we can't imagine staying anywhere else!" – Lucy
View Photos, Read Reviews & Check Availability
Visiting Venice on a Budget - Money Saving Tips to Make the Most of Your Venice Trip
---
17) Evelina Apartment Centro Storico Venezia
Location: Cannaregio
AirBNB Plus: Yes
Superhost: Yes
Price: $140+ USD per night
https://www.airbnb.com/rooms/23853337
Tucked away in the culturally and historically rich Venice region of Cannaregio, this two-bedroom AirBNB Plus apartment is crisp, clean and contemporary, with nods to the past throughout. Inspired by true Venetian interior design, this stunning abode has well and truly earned its 5/5 AirBNB guest review rating. Catch the vaporetto that is just steps away around Venice and its other islands, jump on the train or simply wander and lose yourself in this magical Italian city.
Guest review: "Laura's apartment was the perfect sanctuary while in Venice. Her thoughtfulness and kind and caring welcome and communication throughout our stay was amazing. Her gifts will be treasured by our girls. I would highly recommend staying at Laura's apartment and cannot wait to return. Thank you Laura for making our stay so memorable x" – Karina
View Photos, Read Reviews & Check Availability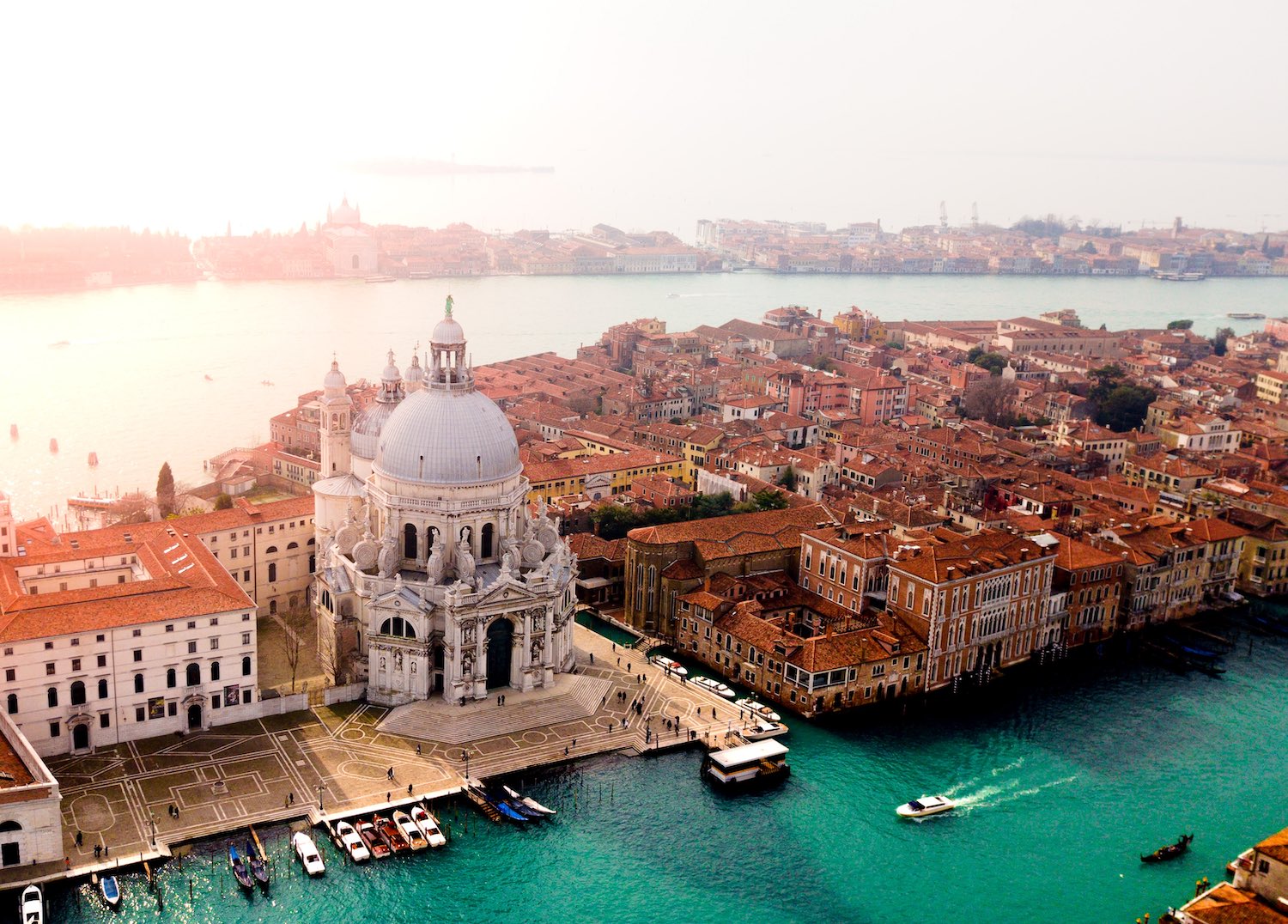 ---
Venice Tours & Day Trips
Venice has been one of the world's most visited cities for generations, and it continues to amaze and inspire today. There are so many things to see and do in (or on?) "The Floating City". My recommendations for the best experiences and tours in Venice promise a culturally enriching, educational and romantic trip.
---
Learn to Row as a Venetian
"Are you ready for a very unique experience? You will learn how to row a traditional Venetian boat through the canals of the city!"
https://www.airbnb.com/experiences/202337
Price: From $60 USD (90 minutes)
Review: "Damiano's experience is amazing and one I would 100% recommend. It is so much more unique and personal than a regular tour and you get to learn about the history and how to handle a gondola yourself"
View Photos, Read Reviews & Check Availability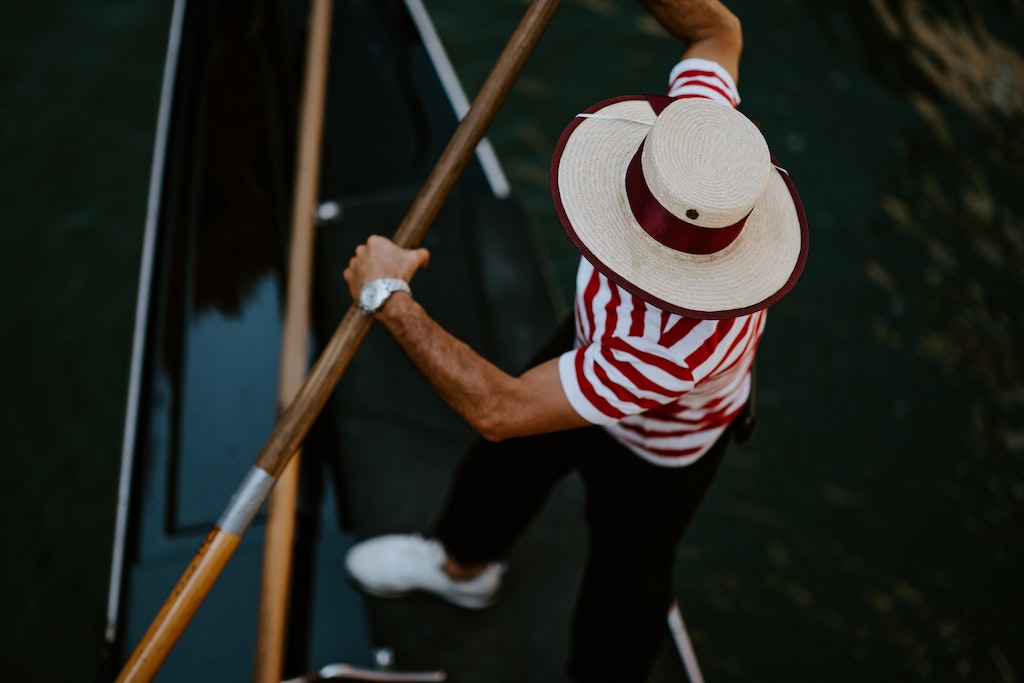 ---
Doge's Palace & St. Mark's Basilica with Terrace Access Tour
"Enjoy skip-the-ticket-line entry to St Mark's Basilica and the Doge's Palace on a 3-hour guided tour. Includes the terrace at St. Mark's, the Bridge of Sighs and New Prisons."
https://www.getyourguide.com/venice-l35/st-mark-s-square-and-doge-s-palace-priority-entrance-tour-t234117/
Price: From $115 USD (3 hours)
Review: "Mirko was a wonderful guide. It's always a problem when you are doing a tour to pitch what to show your party and what to say to them given that some of the group will know absolutely nothing about where you're visiting and others may be totally clued up and need detail they wouldn't otherwise get. Mirko hit the balance perfectly and gave us a great overview of the Doge's Palace. I thoroughly recommend this tour. It whetted our appetite to come back and take a more detailed look at the pictures in particular. Well done Mirko." – Stuart, United Kingdom
View Photos, Read Reviews & Check Availability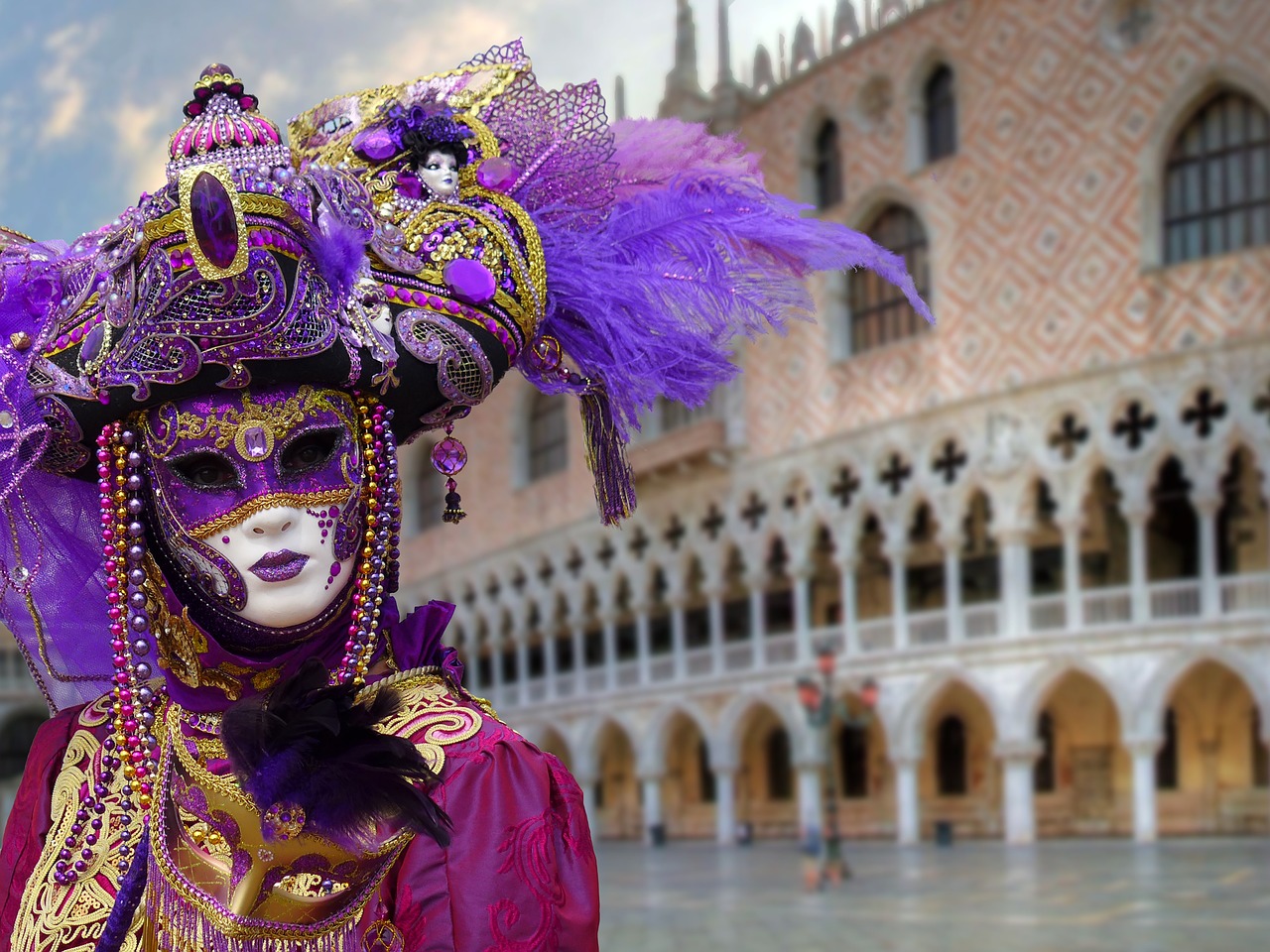 ---
Boat Trip: Glimpse of Murano, Torcello & Burano Islands
"Cruise to the islands of Murano, Torcello and Burano in the Venetian Lagoon. The most famous of the Venetian islands, they are known throughout the world for their picturesque scenery, handicrafts, and history."
https://www.getyourguide.com/venice-l35/boat-excursion-to-murano-burano-torcello-islands-t6853/
Price: From $30 USD (4.5-5.5 hours)
Review: "It was an amazing experience, I highly recommend this tour. The trip highlight was Burano. My husband and I are already planning our next trip to that beautiful Island." – Angela, Ireland
View Photos, Read Reviews & Check Availability
Murano Glass and Burano Lace Tour from Venice
---
Venice: Traditional Shared Gondola Experience
"The gondola is a symbol of Venice, as emblematic of the famous city of canals as it is mysterious in its origins. Experience a half-hour gondola ride that takes you to the heart of Venice as you admire its historic sites as they were meant to be seen."
https://www.getyourguide.com/venice-l35/venice-gondola-experience-t59278/
Price: From $50 USD (30 mins)
Review: "Short and sweet. But we were able to see all major sites and the ride was smooth. These guys are super organized, really worth. Thank you." – Vivian, United States
View Photos, Read Reviews & Check Availability
Venice, Italy: Romantic Gondolas - Rick Steves' Europe Travel Guide - Travel Bite
---
Am I Missing Any Amazing Airbnbs in Venice?
Have you visited Venice, Italy recently and stayed at a fun, cheap, unique or luxury Airbnb that you think should be included on this list! Or maybe you've found a Venice Airbnb on your own after visiting one of my recommendations, and think I need to add it? Let me know! I'd love to keep my list of the best airbnbs in Venice as up-to-date as possible!
Also, if you're an Airbnb Venice host and would like your property to be featured on this list, please feel free to reach out to me! I'd love to take a look at your listing, browse through the photos, and read some of your guest reviews!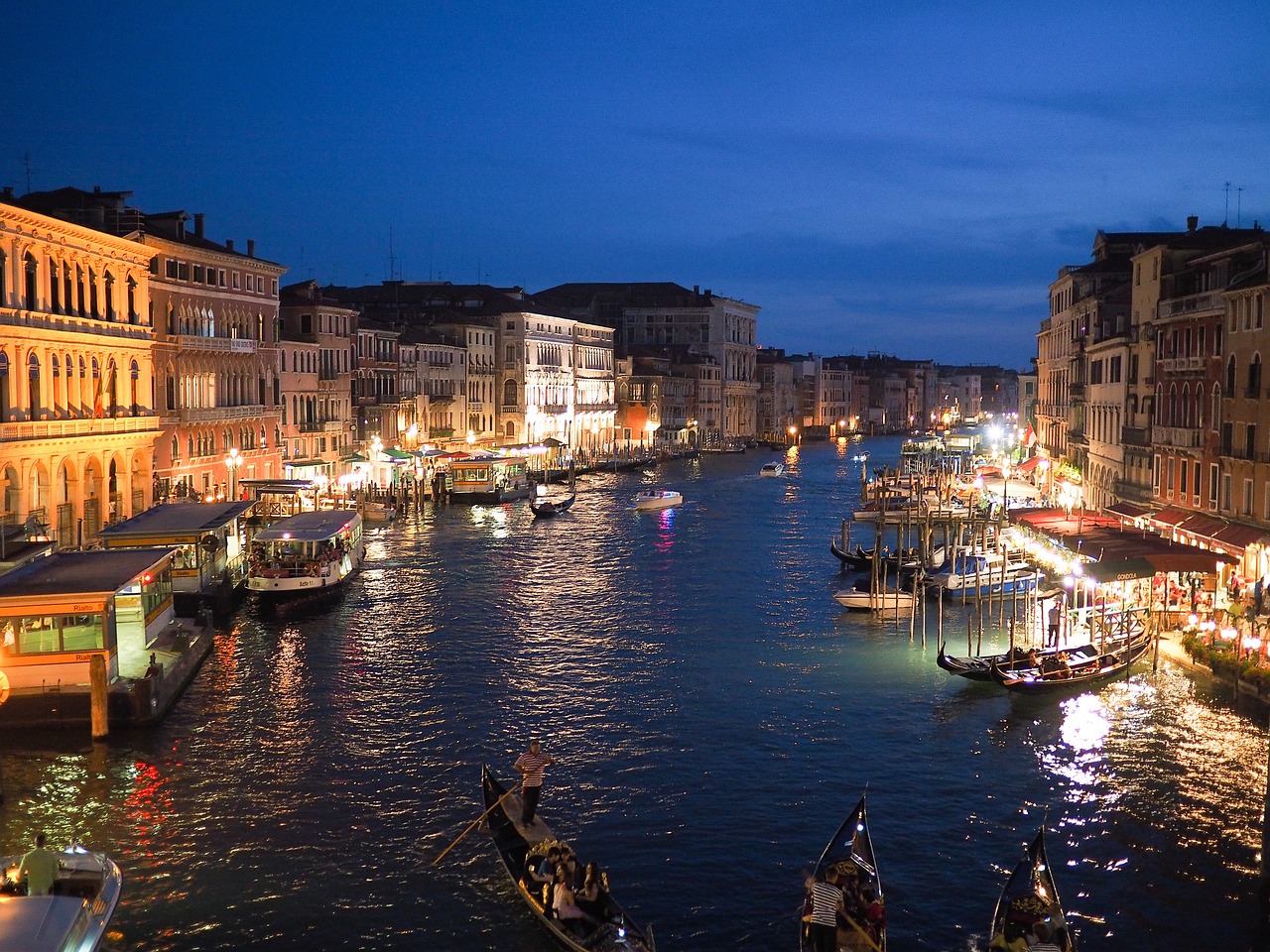 ---
Planning a trip to Italy & Europe?
Having lived in Italy for nearly three years, as well as traveling around the country quite extensively, my blog is filled with helpful articles, destination guides, and awesome itineraries! I've also written loads about Europe, so be sure to check out my favorite articles below, as I'm sure they'll be a great resource for your upcoming travel planning!
Italy Articles: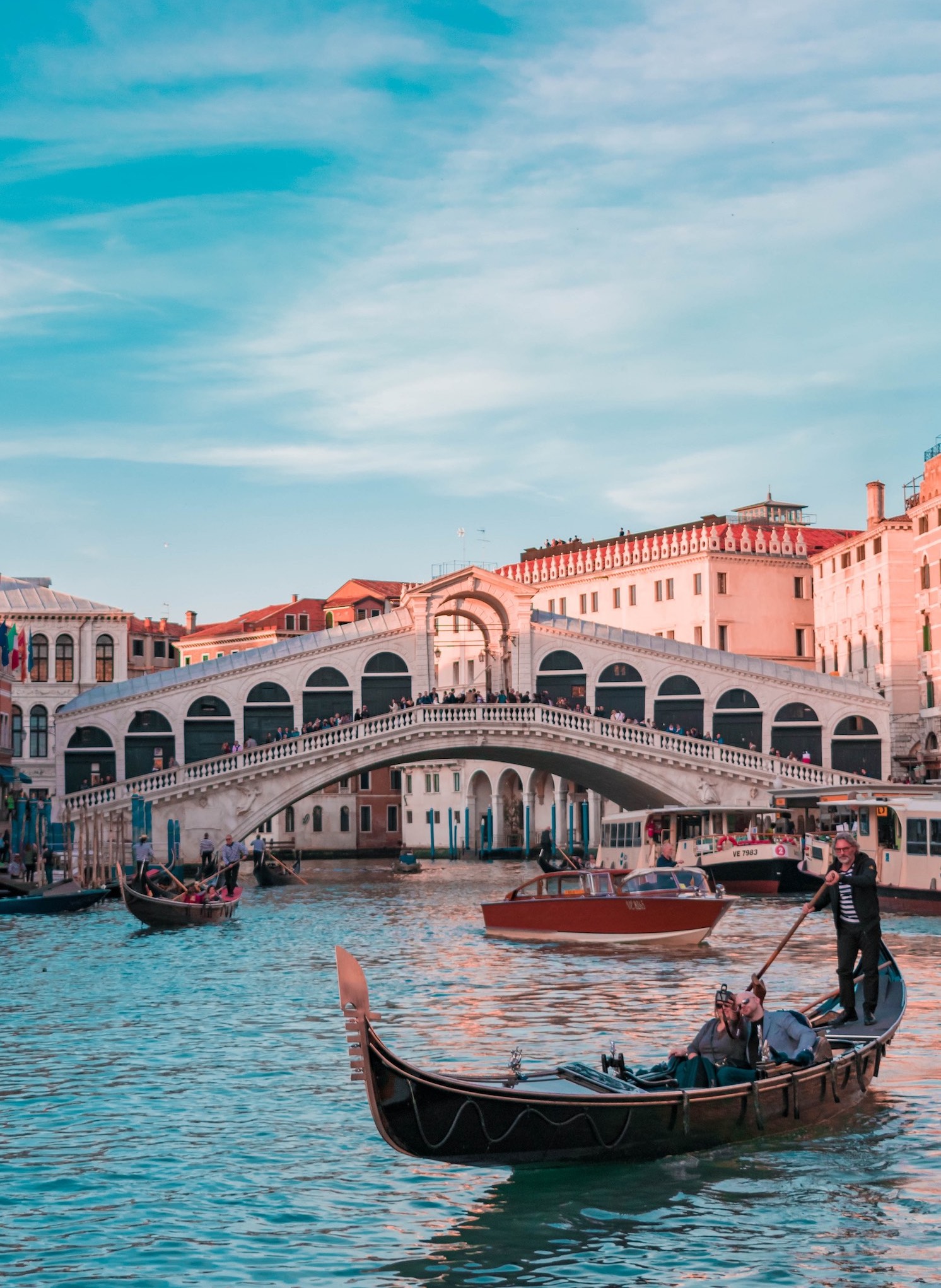 ---
Europe Articles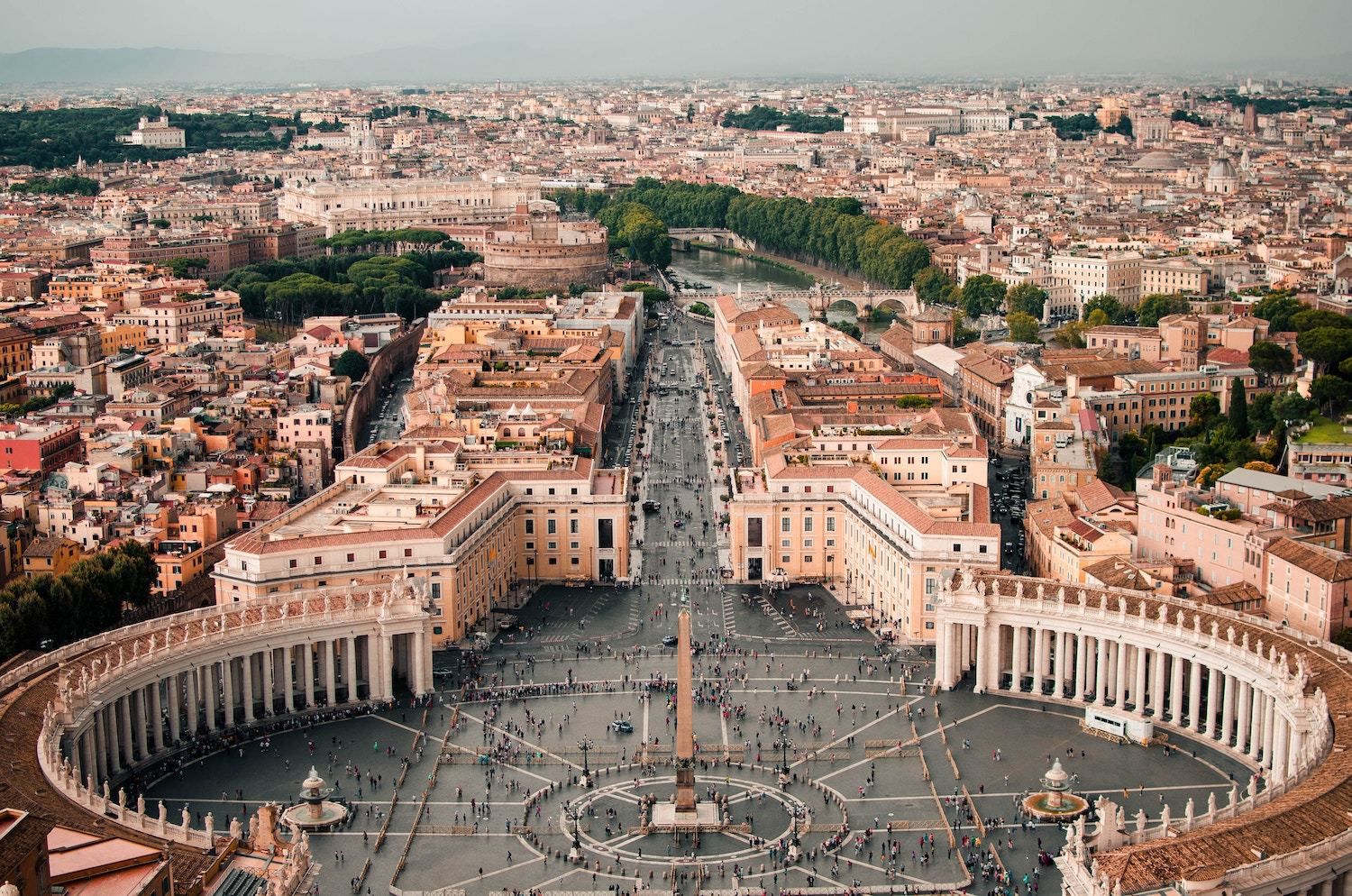 ---
Final Thoughts on Airbnb Venice, Italy
These vacation rentals in Venice, Italy, offer some of the best accommodation in the city, but I'm sure no matter where you stay during your visit you'll fall in love with this beautifully captivating city! It truly is one of the world's most unique and romantic places to visit, and I can't wait to get back myself some day soon!
---
Thanks for reading about these Airbnbs in Venice, Italy
Share the Venice Airbnb love with your Italy travel squad!!
https://www.jonesaroundtheworld.com/wp-content/uploads/2019/12/Best-Airbnbs-in-Venice-Italy.jpg
1000
1500
Dave
https://www.jonesaroundtheworld.com/wp-content/uploads/2017/03/logotry-1-1-300x106.png
Dave
2020-08-13 00:42:34
2020-08-14 22:33:56
The 17 BEST Airbnbs in Venice For The Ultimate Italian Getaway