Planning a mini-break to Idaho and looking for that perfect Airbnb Boise rental? I've compiled 17 different incredible options for Boise Airbnb rentals that covers all travel styles, budgets, and lots more that'll surprise you!
Idaho may not be the most well-known of the states, but it has a huge character of its own. Its claims to fame go beyond being one of the world's largest potato suppliers. This rugged destination has an almost-untouched feeling to it and is perfect for adventure enthusiasts.
Idaho's capital, Boise, adds culture and city vibes to this mountainous landscape with a large Basque community and a thriving student population. With so much to see and do, this beautiful 'City of Trees' is a must-visit on any USA trip.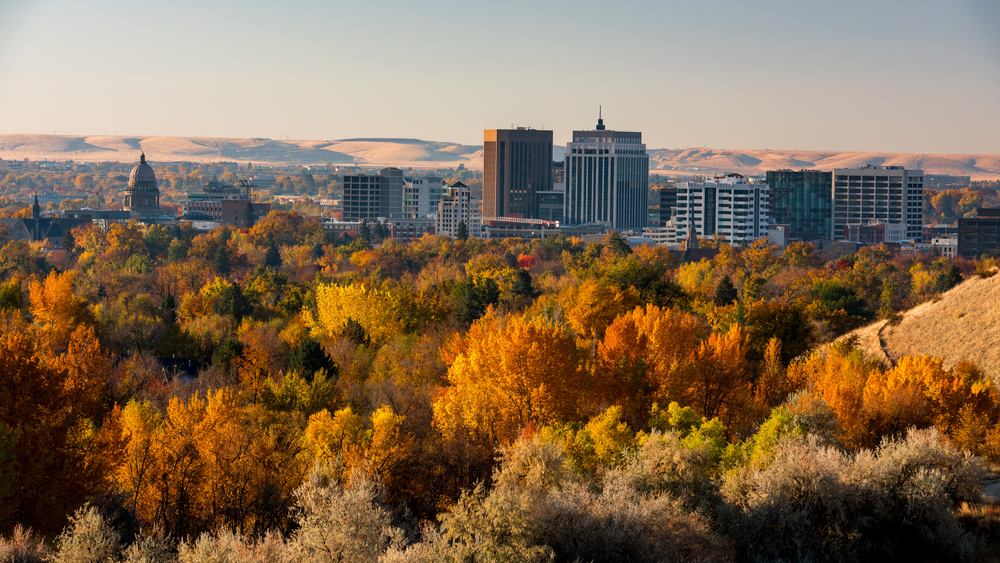 ---
If you're planning on an extended vacation, you can make your trip even more of a blast by cruising to a music festival in Oregon, Idaho's neighbor to the west. With music, culture, the outdoors, and fun at every turn, you'll be blown away by Boise. Now, all you need to do is pick the best Airbnb Boise has to offer, which is why I've created this post – to make it that much easier!

---
Airbnb Boise | The Best Airbnbs in Boise, Idaho
Are you running short on time? Check out this breakdown of our Top 5 favorite Airbnb Boise rentals!
But make sure you also keep reading, as there are lots more that are worth looking into!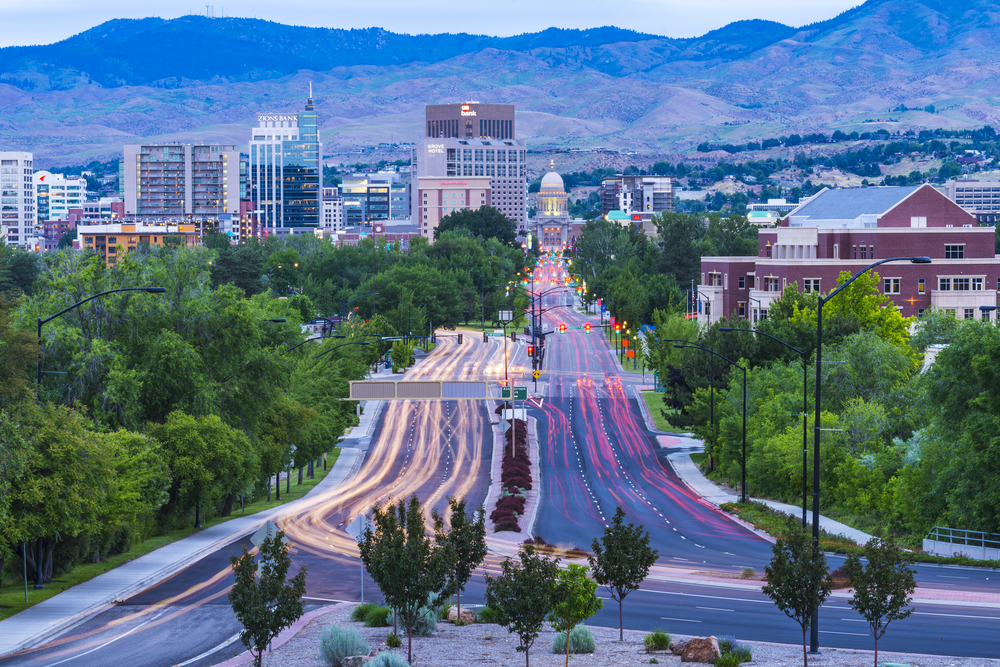 ---
Where to Stay in Boise
Just hang on a second. Before you dive into the Boise Airbnb list, you're going to want to know the best areas to stay. Take a look at this breakdown of the best neighborhoods in Boise.
Downtown Boise: It's the dynamic, vibrant, and happening urban center in southwest Idaho. You can expect great retail therapy options, superb restaurants, eccentric art galleries, and bustling businesses. Besides these, there are also some unique attractions to check out, like the Idaho Anne Frank Human Rights Memorial and the Old Idaho Penitentiary.
North End: Eclectic with a huge cultural vibe, the North End is considered one of the most authentic neighborhoods in Boise. You'll want to take a stroll down one of its streets to get an eyeful of the area's natural and historic beauty. Demarcated as a Boise Historic Preservation District, this neighborhood showcases many sites on the National Historic Register list – you'll be a Boise buff in no time!
Boise Bench: The Boise Bench is a large plateau within the center of the city. This neighborhood received its name thanks to its bench-like elevation and offers some spectacular views of downtown. Formed as an ancient shoreline for the old river channel, the Bench provides some great photo opportunities. You can get some epic snaps at the Union Pacific Depot, the historic train station while overlooking Capitol Boulevard.
Northwest Boise: This northwest neighborhood lies next to the Boise foothills to the north and Downtown to the east. It mixes old and new areas with an attractive result. It features pockets of old homes as well as Lakeharbor, which showcases the exclusive Silver Lake, a revamped quarry. You can access the Boise River Greenbelt easily from here, a pleasure for cyclists and walkers alike.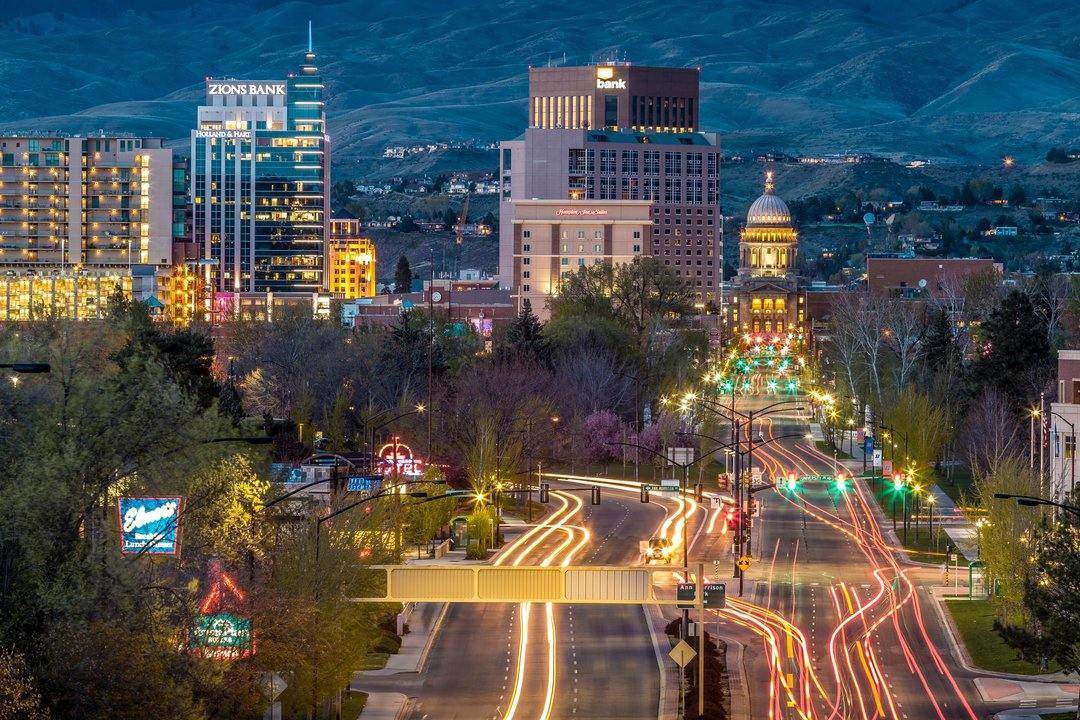 ---
17 Top Airbnbs in Boise
Drumroll, please! It's time to delve into the list of the best places to visit in Boise. Let's dig in!
---
1) North End Nordic Loft
Location: North End
Airbnb Plus: Yes
Superhost: Yes
Price: $80+ USD per night
https://www.airbnb.com/rooms/plus/25264865
You'll love this cream-themed, Danish-designed modern loft in the notable North End. This apartment has a gorgeous open-plan layout that really flows. And, you're spoiled to great features like a fully-equipped contemporary kitchen and beautiful lounge space for some prime TV viewing. It's kitted out with everything you need, with appliances catering for all your food and tea desires. It even has room-darkening blinds to complement your afternoon snoozes. The great part is that you're just 15 minutes away from the best local food, craft beer, and coffee in Hyde Park. Get ready to sip, taste, and sample your way through the North End.
Guest Review: "Great place to stay in Boise! Can't beat the location and the house is super cute with everything you might need! It was a warm week in Boise and the a/c was a huge plus to come back to! Communication with the host was very quick and check-in was a breeze. Would definitely stay here again!"
View Photos, Read Reviews & Check Availability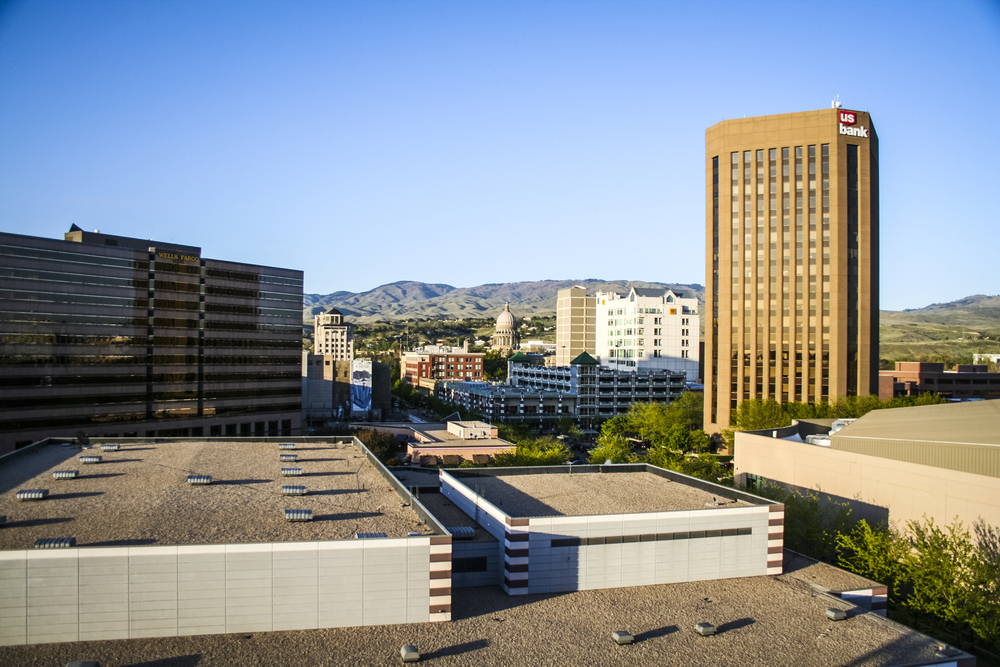 ---
2) Historic North End Apartment
Location: North End
Airbnb Plus: Yes
Superhost: Yes
Price: $107+ USD per night
https://www.airbnb.com/rooms/plus/5290630
A little more on the upmarket side, you get this chic-looking, modern-vintage flat that's located in a historic building established in the early 1900s. With a breakfast table, a large fridge, oven, and dishwater, this place is perfect for self-catering fans. You can source some great local ingredients from the neighborhood, put on some tunes, fire up the oven, and enjoy a glass of vino. To end the evening, you can flop down on the fluffy queen bed with its pillowtop mattress in the air-conditioned bedroom. Flick on the TV for a movie and zone out. If you're traveling for business, you can always head over to the second bedroom and use the snazzy desk set up to keep on top of your work.
Guest Review: "Great stay for a few days of working remotely from Boise. We loved the house and neighborhood and had an easy time walking to Hyde Perk and restaurants Downtown. House was cute, clean, and had good WiFi. Would love to come back."
View Photos, Read Reviews & Check Availability
WHAT'S SO COOL ABOUT BOISE, ID? | by Sun and the Moon
---
3) The Redway Atomic Branch
Location: Northwest Boise
Airbnb Plus: Yes
Superhost: Yes
Price: $175+ USD per night
https://www.airbnb.com/rooms/plus/2501735
Are you looking for a group-friendly accommodation? Here it is. A roll-up door is the only thing separating the lounge from the beautiful koi pond and waterfall at this stunning home. The Redway Atomic Branch offers an incredible interior with two inviting living areas with fireplaces and luxurious couches. Great for staying toasty on winter nights with friends playing cards or watching TV. This house also features an incredible entertainment area outside. There's a great garden for weekend lounging and an awesome six-seater table for sundowners with your pals. Add to this scene the three spacious, immaculately-decorated bedrooms, and you're all set for a family or friends' vacation.
Guest Review: "The house is beautiful and every inch is clean and stylish. There is lots of room, a large dining room and living room (with a roll-up door to the patio). Sleeping rooms are on the other side of the house and private. The appliances and amenities are new and nice. Back yard had a pond and lots of room to hang out. Really great place and room for several people! We felt at home (and spoiled) staying here."
View Photos, Read Reviews & Check Availability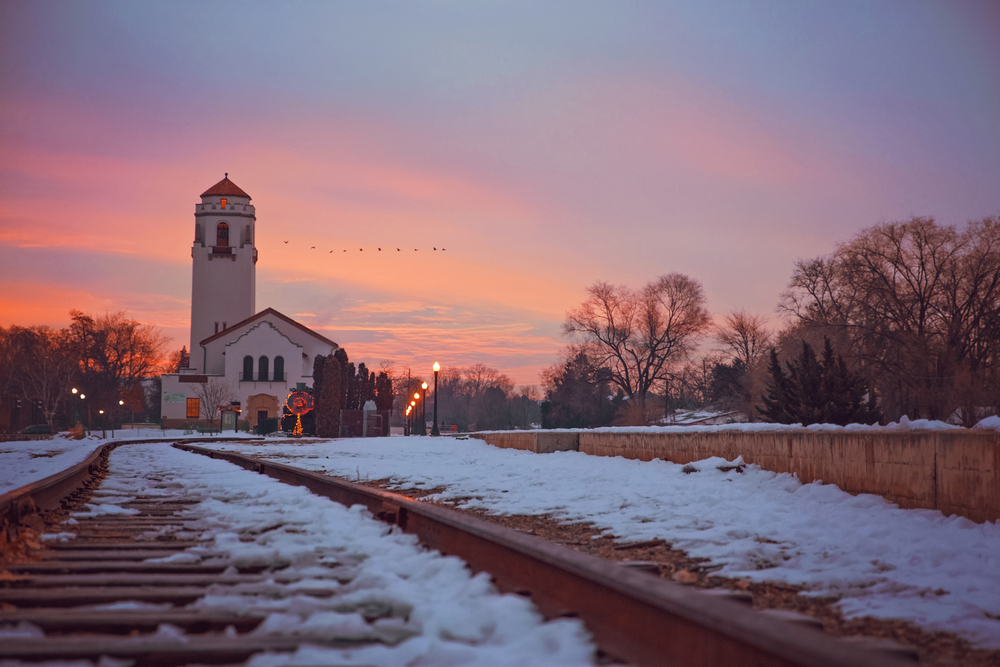 ---
4) Designer Cabin in the North End
Location: North End
Airbnb Plus: No
Superhost: No
Price: $172+ USD per night
https://www.airbnb.com/rooms/17164876
Are you hunting for a cabin for your vacation escape? This great Airbnb offers all the perks of a cabin, like a gas fireplace and leafy landscape, but in the heart of things. It's the perfect get-away-from-it-all, without getting away from it all, if you catch my drift. Picture hardwood floors, cheery blue and yellow tones, and three big bedrooms – enough for your family or travel crew. Amplifying the "mountain retreat" feeling is a gorgeous vine-covered pergola and striking river-rock patio outside. It's located in the North End on the tree-lined Harrison Boulevard, which is on the National Register of Historic Places. You can soak up some culture or play doubles with your friends at the Camel's Back tennis courts a few blocks away. Feel adventurous? Make a splash with a paddleboard at Quinn's pond two miles away.
Guest Review: "Very cozy, excellent location, great spot for families to spread out and enjoy an evening together. The fireplace added a nice touch of ambiance for game night in the living room, and the dining room was great for a large group."
View Photos, Read Reviews & Check Availability
Fun Free Things To Do In Boise Idaho
---
5) North Blue Flat in Hyde Park
Location: North End
Airbnb Plus: Yes
Superhost: Yes
Price: $95+ USD per night
https://www.airbnb.com/rooms/plus/24324630
Another gem located right by Camel's Back Park, this stunning blue and cream apartment is a couple's dream. One look at the intimate interior and cozy bedroom suite and your heart will be filled with warm butterflies. Adding to the romantic setting is the thoughtfully provided bicycles. You and your partner can take a short, exhilarating ride around the North End before coming home and snuggling up for an epic series binge with Netflix. There's even a sweet breakfast bar island in the kitchen that you can use to cook meals together while talking life over sweet treats and delicious morsels.
Guest Review: "The North Blue Flat in Hyde Park was perfect. The apartment is well appointed and we were very comfortable there. It had everything we needed, and is in a great location for walkability, with great Hyde Park stores and restaurants just steps away. Skyler and Brian leave bikes in the garage for guests to enjoy, which is a fun, thoughtful touch. Thank you for a great place to stay in Boise!"
View Photos, Read Reviews & Check Availability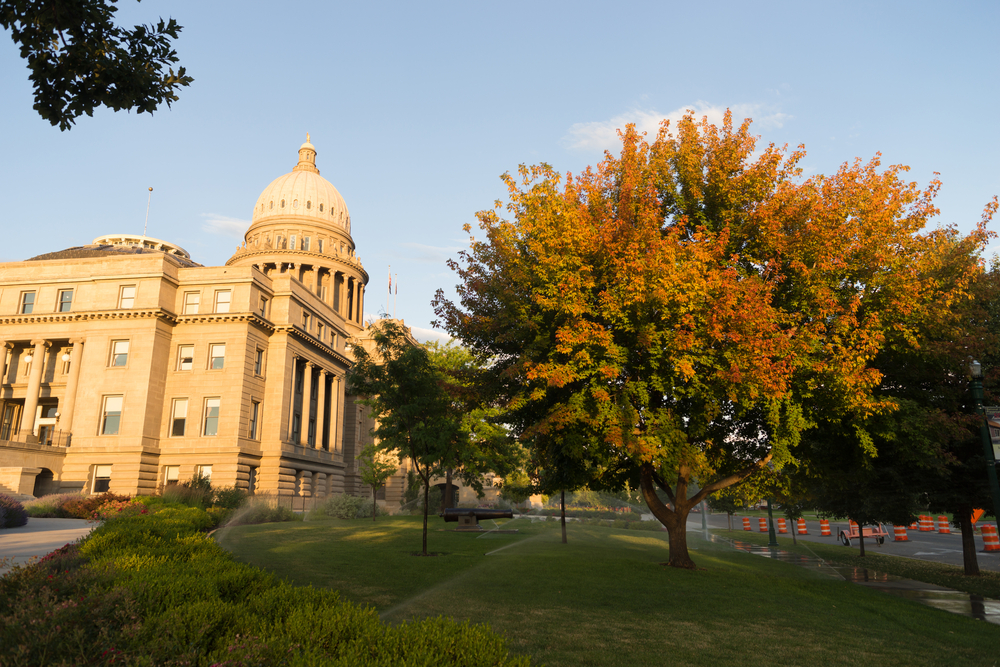 ---
6) Beautiful Bench Bungalow
Location: Near South Boise Village
Airbnb Plus: No
Superhost: Yes
Price: $86+ USD per night
https://www.airbnb.com/rooms/42122215
This character-filled bungalow home provides you with an amazing location and stunning accommodation. This house has been completely redone and looks super modern with exposed brick and striking contrasts. Cooking enthusiasts will adore the spacious kitchen and dining table that's fit for a feast. You're in for a few nights of great sleep thanks to the incredibly-comfy memory foam mattresses and luxurious beds. You'll wake up feeling refreshed and can celebrate with a mug of coffee on the patio. After your cuppa, you'll be ready to explore the Bench and surrounds. Pop by Dutch Bros coffee for a second cup of joe or hit Red Bench Pizza for a slice of heaven.
Guest Review: "This is seriously one of the best few Airbnbs I've stayed at. The place is clean, cute, thoughtfully laid out, great water pressure, vaulted ceilings, nice stove, etc etc.. Also, as the parent of a baby, I really appreciate Airbnbs with little spaces to stick a portable crib in and this had a laundry room that was perfect. My only regret is that we only had one night to spend at Eric's place.
View Photos, Read Reviews & Check Availability
How to See the Best of Boise, Idaho (in 5 Hours or Less!) – Vlog #57
---
7) Stylish Studio Near Downtown
Location: Southeast Boise
Airbnb Plus: No
Superhost: Yes
Price: $66+ USD per night
https://www.airbnb.com/rooms/10009886
This budget-savvy, stylish studio is a few minutes from Downtown and the Boise River. You have access to an awesome bicycle cruiser to set out and discover the area for yourself. Or, you can ramp it up a notch and ride the 25-mile Boise River Greenbelt for a real workout. The interior is modest, simple and cute, and has all you need for a vacation. Sunseekers will love the patch of lawn, patio furniture, and shady umbrella. If you need the extra space, there's a nifty pull-out couch for some improvised sleeping arrangements. Documentary and series fans will appreciate the mixed bouquet of Netflix, Amazon, and Hulu – you won't run out of things to watch.
Guest Review: "Absolutely perfect. My daughter and I stayed to check out BSU. Great location. So cute and relaxing. Sat outside in the evening, rode bikes. My husband and I will stay to visit during the school year!"
View Photos, Read Reviews & Check Availability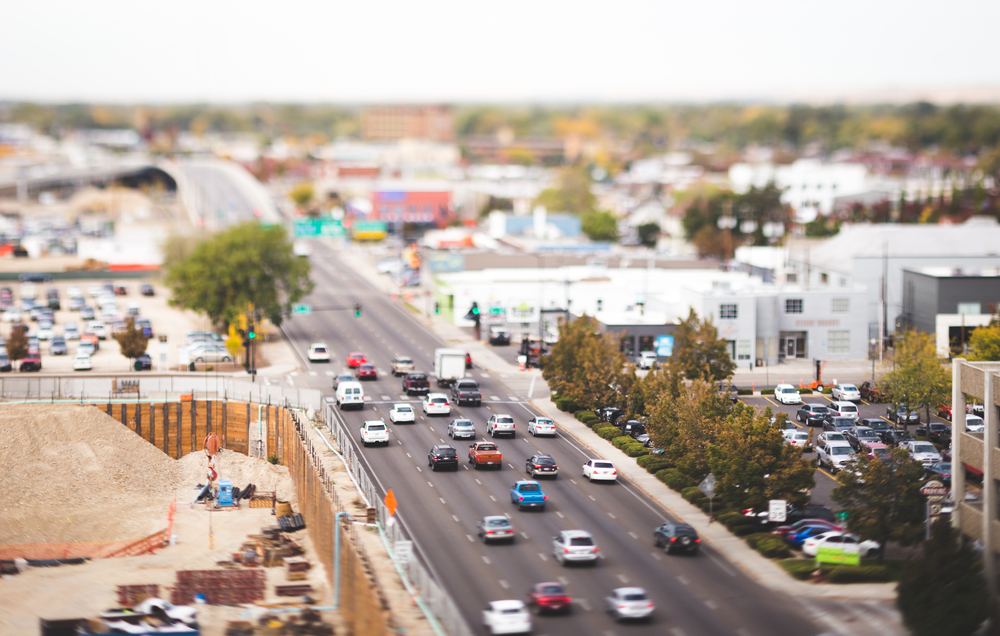 ---
8) Boise Bench Gem
Location: Bench
Airbnb Plus: No
Superhost: Yes
Price: $54+ USD per night
https://www.airbnb.com/rooms/24312570
This affordable, tastefully decorated Bench house is perfectly positioned as a home base for explorations of nearby downtown. In this way, you get the best of the Bench beauty with the thrill of Downtown's attractions and restaurants. But, before you head out to sample the area's fares, make sure you fire up the barbeque on the deck at least once, for some home-style ribs and burgers. Head out to Boise State University, the Greenbelt, or eat out at some prestigious restaurants. Indulge your hipster side and check out the art galleries and coffee shops in the area. Hikers will love the place's proximity to the parks, trails, and lake in the Boise foothills.
Guest Review: "Cozy quiet neighborhood, very clean, pictures are accurate, comfy nice home to settle after exploring the high mountains in Idaho, close to downtown fun farmer markets, parks, airport & freeway access. Nice backyard secluded big shade tree deck needs TLC but the owner warned us about it. We still enjoyed sitting outside in the evenings. Definitely will come stay again!"
View Photos, Read Reviews & Check Availability
WHAT'S THE WEATHER LIKE IN BOISE, IDAHO?
---
9) 26th Street Studio
Location: West Downtown
Airbnb Plus: No
Superhost: Yes
Price: $123+ USD per night
https://www.airbnb.com/rooms/19067426
The 26th Street Studio boasts an exquisite soak-for-days claw-footed tub and super plush king-sized bed – something to look forward to. You won't want to leave this beautifully-designed guest house. But, of course, you will, because you're only a mile from the heart of Downtown. You won't have to worry about driving as you can walk to restaurants nearby. If you prefer doing things your own way, the pantry is stocked with oils, spices, and kitchen gadgets for your culinary adventures. Whether you're a homebody or a balls-to-the-wall explorer, this studio will deliver.
Guest Review: "This space is so full of light, but relaxing and private. The bathroom makes you feel like royalty, and the kitchen has all the things you would need. We loved being able to do all the fun Boise things, since it is a perfect location for dining, foothill hikes, and river walks. We will be back!"
View Photos, Read Reviews & Check Availability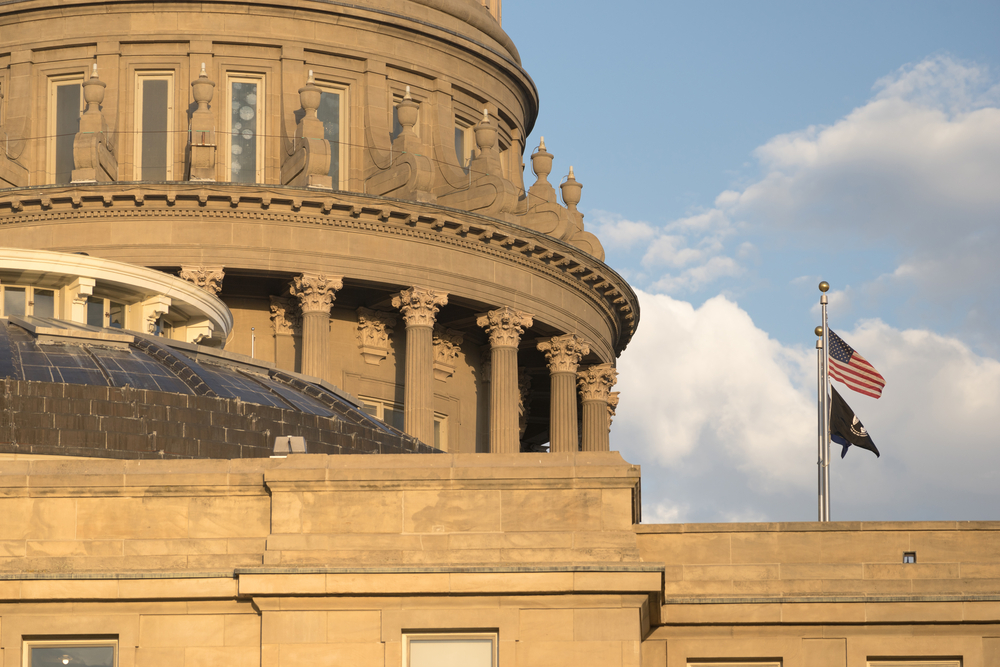 ---
10) 36th Street Urban Yurt – Large Garden Oasis
Location: Northwest End
Airbnb Plus: No
Superhost: No
Price: $68+ USD per night
https://www.airbnb.com/rooms/14837261
This one's for the yogis and free spirits. This 36th Street Urban Yurt is nestled in a stunning lush garden oasis. It features wooden floors, queen bed, and a gas heat stove, all within a unique tented rondavel. This 'yurt' is definitely a great glamping option. Speaking of which, if you're a camping fan, you might want to venture into the neighboring state of Montana for some big sky country glamping. There's an outside table for pleasant chatter and drinks under a pretty pergola. And, it's in the charming Northwest End, meaning you're close to the foothills trail systems and Catalpa parks. Keep in mind that the bathroom is shared and located in the back of a shop. Also, the main property is rented out by tenants. So, try and avoid any half-naked dashes to the loo or outrageous noise levels.
Guest Review: "A charming and peaceful stay for a quick overnight stay on our roadtrip."
View Photos, Read Reviews & Check Availability
Boise, Idaho, Family Travel Guide: Top 10 Things To Do (Approved by Everett)
---
11) Dog-Friendly Stylish Suite
Location: Central Rim
Airbnb Plus: No
Superhost: Yes
Price: $49+ USD per night
https://www.airbnb.com/rooms/26779704
Don't worry; you don't have to leave beloved Fido at home. This suite is the equivalent of a one-horse town in that it makes the most of its space. It's compact but manages to fit in a living area, kitchenette, and sizable bed all in one room. The private guest suite is located about 5 minutes from Downtown and (almost) around the corner from the Greenbelt. This is a brilliant stay for those looking for a place to rest their (and the puppers') heads, between days of walkies at the park and fun on the road. And, the free WiFi makes it easy for you to research your next route and destination.
Guest Review: "It's a wonderful little space, and a great sleep, close to downtown and a wonderful space. With an INCREDIBLE shower!"
View Photos, Read Reviews & Check Availability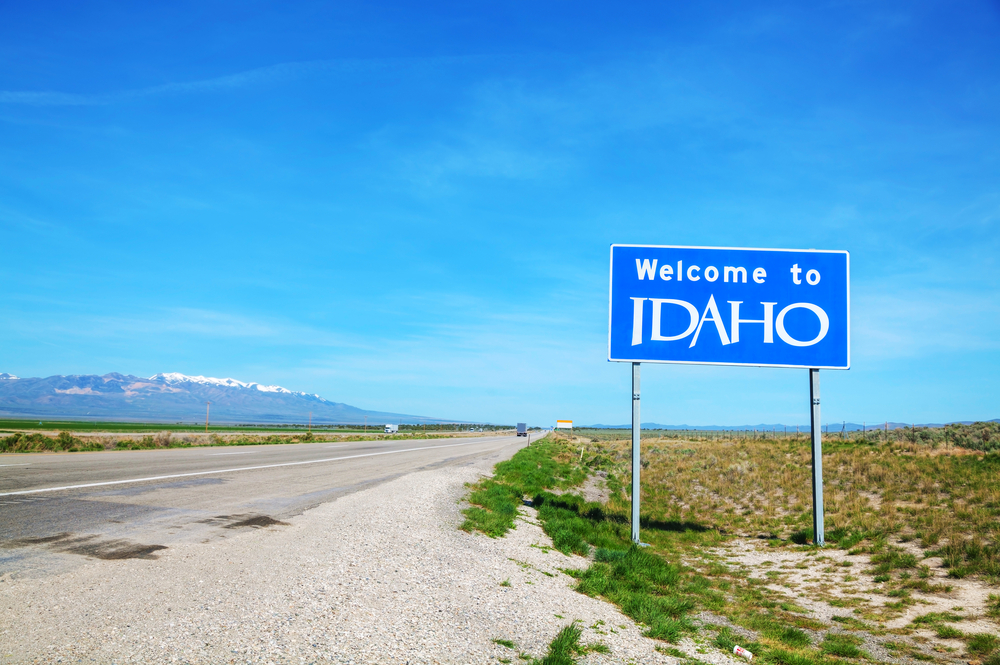 ---
12) Madison Cottage
Location: West End
Airbnb Plus: No
Superhost: Yes
Price: $60+ USD per night
https://www.airbnb.com/rooms/22809161
Quirky and charming your thing? Madison Cottage has plenty of that with its cute size and sweet interior. This vacation rental in Boise, ID, is simple and basic, offering you just what you need – no more, no less – for a comfortable stay away from home. This cottage goes easy on the wallet and is conveniently located in the West End. This neighborhood is adjacent to Downtown and near the North End. You're close enough to the action to indulge in some fun, but not close enough that you're switched on 24/7.
Guest Review: "Such a cute, clean space. Kitchen was well stocked and there was a Netflix account for the cottage already loaded on the TV. Super convenient! Super close to anything you need in Boise too."
View Photos, Read Reviews & Check Availability
Boise's Dining Scene - Handcrafted Cocktails, Farm-To-Table Food, and The People Who Make It Happen
---
13) Tiny House Paradise
Location: Central Rim
Airbnb Plus: No
Superhost: Yes
Price: $83+ USD per night
https://www.airbnb.com/rooms/25222622
Many of us seem to have a passion for miniature things. Miniature dogs, little dollhouses, compact smartphones…And now, you can add this Tiny House Paradise to the list. If you're looking for something different, this diminutive home with its private garden takes the cake. Gorgeous modern decor meets natural and organic with touches of rattan, bamboo, gold, and oak. It's definitely Instagram-worthy material. It might be 300sq ft, but it still manages to be spacious and offer luxuries. By that, I mean a queen-sized bed, designer bathroom, and AC. They even managed to squeeze in a high-quality kitchen.
Guest Review: "An adorable tiny house to stay in located in a nice neighborhood in Boise."
View Photos, Read Reviews & Check Availability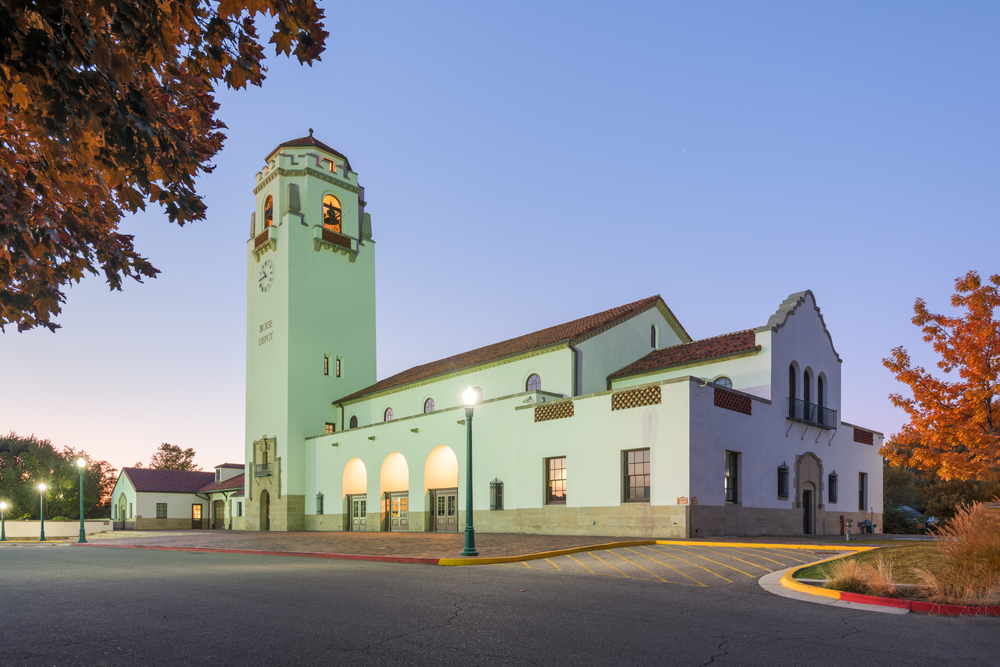 ---
14) Luxury Designer Home
Location: South Boise Village
Airbnb Plus: No
Superhost: Yes
Price: $200+ USD per night
https://www.airbnb.com/rooms/27872761
This might be one of the lushest Airbnbs Idaho has to offer, let alone Boise. The interior looks like the centerfold of a glossy home decor magazine. With four bedrooms, great living areas, and room for up to 10 people, the luxury extends further than the decor. This home has an appreciation for natural and organic qualities. This can be seen in the leafy decorations as well as the products put out for you to enjoy. If you're staying with friends, make sure you call dibs on the master bedroom. It has a king-sized bed and an epic jacuzzi – just what you need after a jam-packed day in Boise.Located in the South Boise Village, you have access to the area's beautiful walks and gardens. These boast a plethora of flora and fauna as far as the eye can see. It's in a tranquil neighborhood, a stone's throw away from the bustle of downtown.
Guest Review: "Lisa's home is a perfectly composed combination of a white beach home with thoughtful Asian accents on a quiet, leafy street in Boise, ID. A Zen-like calm is felt in every room. There are unexpected contemporary architectural details throughout the house. The appliances and fixtures are high end (Sub-Zero, white marble, white pine flooring, etc.) The beds and soft goods are very comfortable and the bathrooms' medicine chests are stocked with carefully chosen items. There are beautiful garden and patio nooks around the home that makes it feel like an oasis. We would come back again during the month of May just to see the trained wisteria over the pond in all its glory. Lisa is a great communicator and our stay couldn't have been better."
View Photos, Read Reviews & Check Availability
Boise Basque musician adapts and modifies traditional sound and culture for new generations
---
15) Cozy Quarters
Location: South Boise
Airbnb Plus: No
Superhost: Yes
Price: $61+ USD per night
https://www.airbnb.com/rooms/14089380
Old Macdonald was onto something. These cozy quarters are situated on a 2.5-acre farm in south Boise. A lovely, laid-back space with a private entrance and outdoor patio. You can shrug off any "cooped up" feelings, relax and feel free to spread out. Regarding convenience, this Airbnb in Boise, ID, ticks all the boxes. You're roughly a 15-minute drive from the airport, Downtown, and from some of the best retail therapy in Boise. Plus, you get all the perks of a farm with freshly-laid chicken eggs, and if you're lucky, some fresh banana bread.
Guest Review: "I had a great experience at Kurt and Heather's Airbnb. Even though it was in the city, it felt like going to the country with the chickens roamin' around and the dirt road leading to the single car garage. Very quiet and serene place, I was able to relax after a long day at work, watch some TV and sleep comfortably in the queen size bed. Super delicious banana bread was left in the fridge as well as fresh eggs. If available I would definitely stay again!"
View Photos, Read Reviews & Check Availability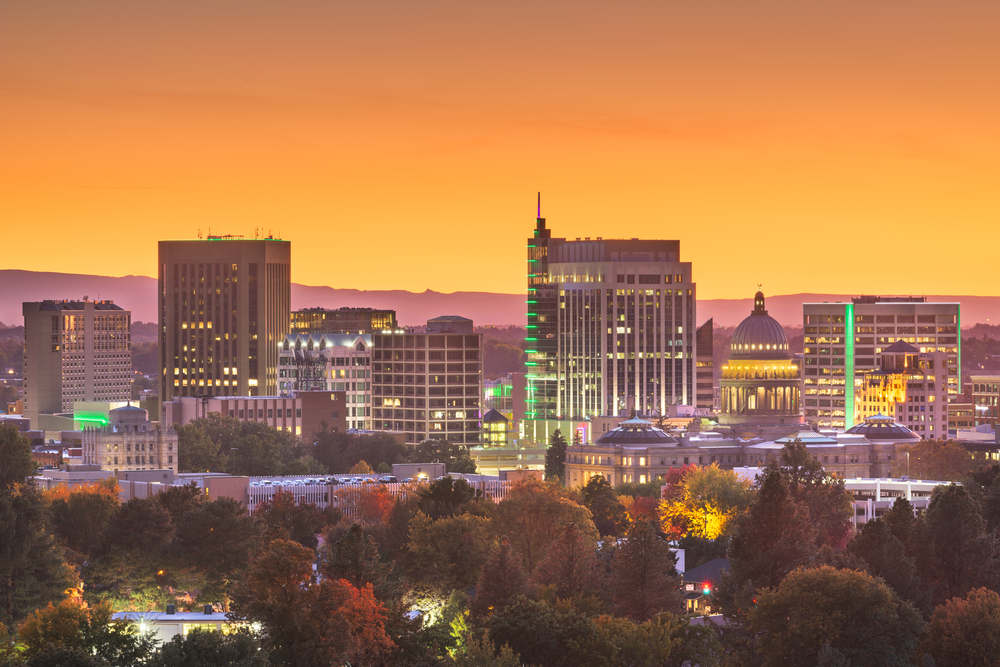 ---
16) Pet-Friendly Guest Suite
Location: Near Downtown
Airbnb Plus: No
Superhost: Yes
Price: $55+ USD per night
https://www.airbnb.com/rooms/18672622
It's not always about the bells and whistles. This Airbnb offers exactly what you need: a comfortable bed, clean suite, and basic kitchenette. It's a place to stash your stuff and get some shuteye before heading out the next day. And trust me, you'll want to head out to grab some of the best espresso and croissants in the neighborhood at Janjou Pâtisserie. You're also close to some great spots for hiking and biking – Boise is your oyster.
Guest Review: "Such a great stay for a quick last minute booking. The space was ready within an hour that we booked and that was very appreciated. My favorite thing was the big round couch. So comfy and comfortable to enjoy some good TV if you're not wanting to snuggle in bed just yet. Highly recommend the sweet homey space!
View Photos, Read Reviews & Check Availability
TOP 9 BEST RAPPERS IN BOISE, IDAHO (2015 - 2020)
---
17) Kid-Friendly Home
Location: Central Rim
Airbnb Plus: No
Superhost: Yes
Price: $92+ USD per night
https://www.airbnb.com/rooms/9875510
You thought I had forgotten about the kids. Au contraire! This sweet two-bedroom guest house is perfect for the whole family. One bedroom features a queen-sized bed and 3 twin cubby bunk beds. The kids can have a blast playing rock, paper, scissors for dibs on the top bunks. The other bedroom also has a queen-sized bed, making this home a great option for a family vacation. The children-friendly features include a ton of toys, access to a large yard, trampoline and basketball hoop. These will keep the kiddies entertained for hours. The hosts also offer rollerblades, paddleboards, and bikes so you can get active and have fun. After the kids have gone to sleep, you can retire to a chair by the firepit for a well-earned drink.
Guest Review: "My family loved our time. It is a darling cottage and while very inviting for our kids, it is also a beautiful and relaxing place for adults. They have gone above and beyond to make it a place your kids will be excited about. It was clean, we felt like we were in a safe neighborhood and right next to a wonderland hiking path. My family is looking forward to returning."
View Photos, Read Reviews & Check Availability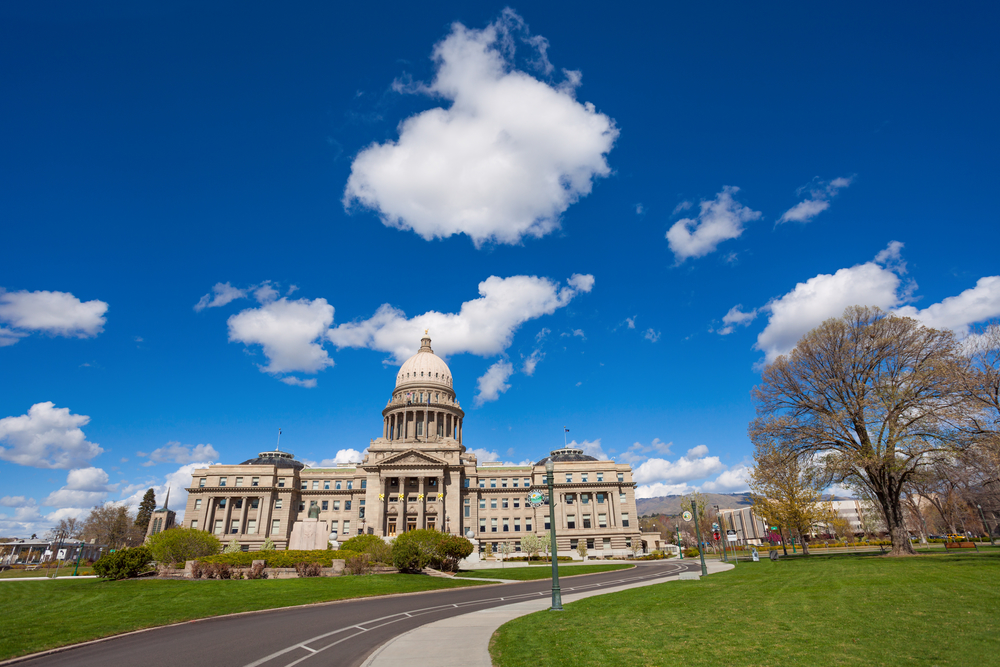 ---
Best Day Trips/Tours from Boise
Boise has a huge variety of places to see and things to do. But, if you're looking for something with a bit of structure and direction, check out one of these cool tours for your trip.
---
Boise Amazing Scavenger Hunt Adventure
"Discover Boise on this smartphone guided walking tour. Your amazing scavenger hunt adventure will begin at the State Capitol, and take you on a journey through the rich history of downtown Boise, among outdoor art, historic sites and along the river."
https://www.getyourguide.com/activity/idaho-l1620/boise-amazing-scavenger-hunt-adventure-t70722
Price: From $44+ USD
Review: "We did the scavenger hunt on bicycles, so we were able to move fairly quickly. Would have taken a bit longer walking. Overall, a very fun event that involved the whole team in figuring out and searching for the answers. This wasn't simply "find a location and snap a picture." You have to do some simple math and figure out the puzzles to get to the answers, which made is so much more interesting. And…in meantime, you learned quite a bit about the area around downtown Boise. I would highly recommend this"
View Photos, Read Reviews & Check Availability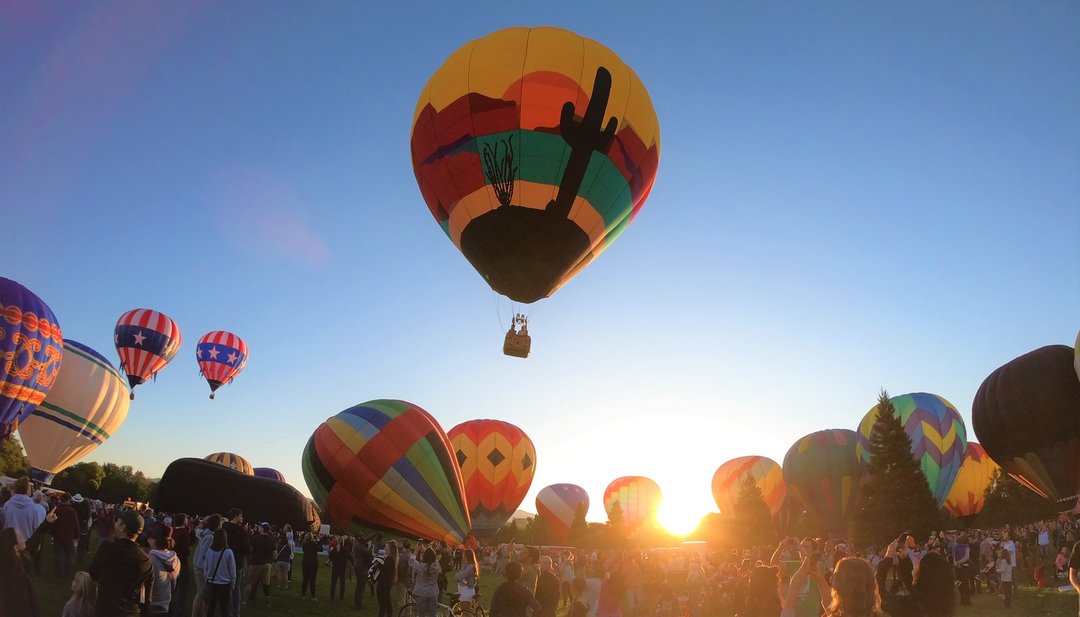 ---
Payette River: Half-Day Rafting & Kayaking Trip
"Enjoy a half-day family-friendly trip to the Payette River, just 30 minutes from downtown Boise. Splash through Class-III rapids as you learn how to raft or paddle with an inflatable kayak. Swim in tranquil pools and enjoy some incredible Idaho scenery."
https://www.getyourguide.com/activity/boise-idaho-l93443/payette-river-half-day-rafting-kayaking-trip-t205902
Price: From $84+ USD
Review: "We really enjoyed rafting with Orange Torpedo on the Payette River. Guides were great and attentive to everyone's level. We will definitely try the kayaking next time! Thank you for a great day!"
View Photos, Read Reviews & Check Availability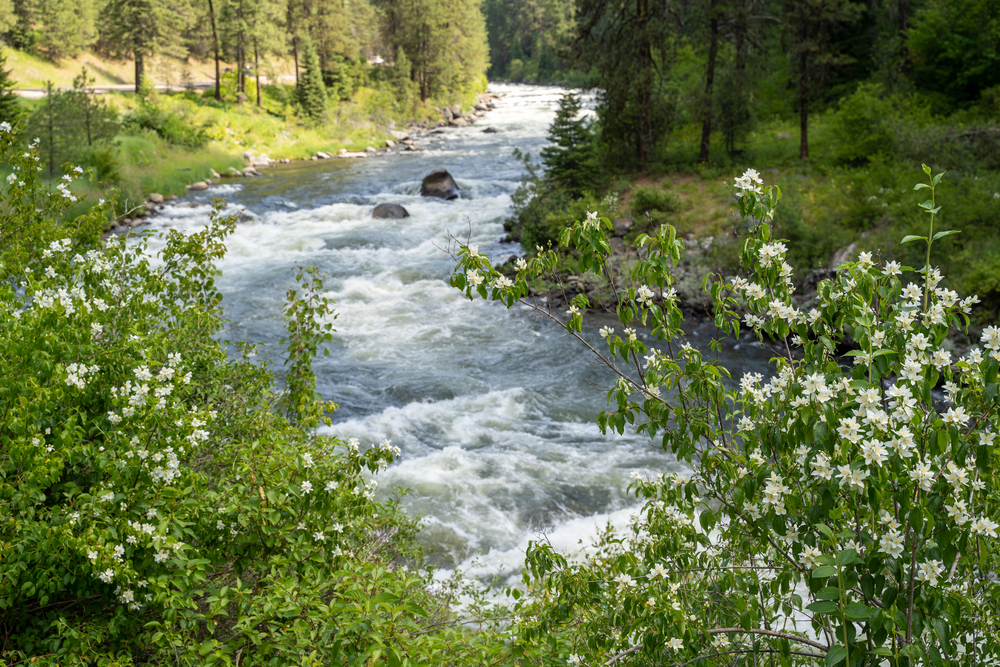 ---
Am I Missing Any Amazing Airbnb Boise Vacation Rentals?
It's never easy making these lists because there are so many amazing options to choose from. That said, please reach out via email or socials if you know of a Boise Airbnb that simply MUST go on this list.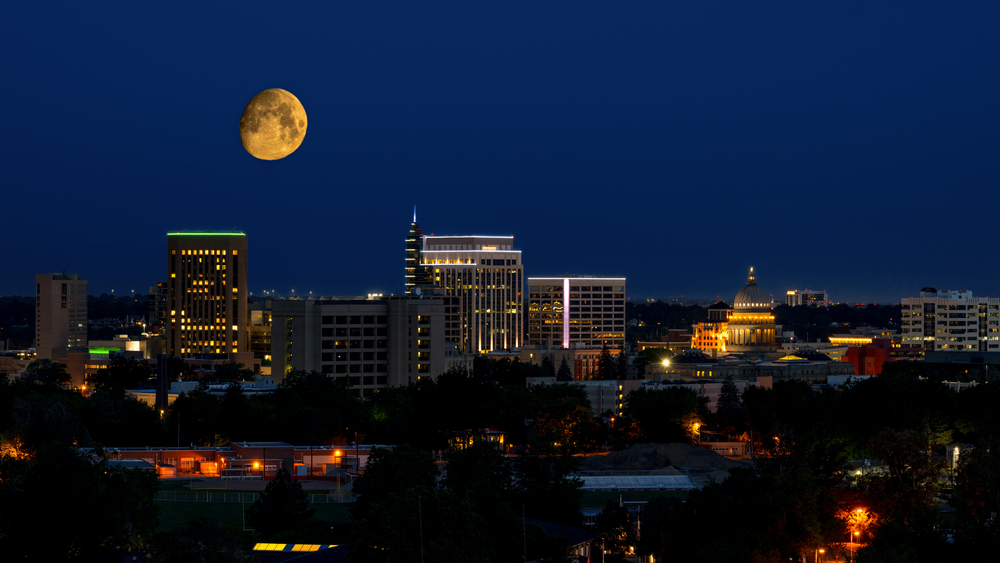 ---
Planning a trip around the U.S.A?
I've been hard at work creating a serious amount of top USA content. From music festival and Airbnb lists to glamping standouts and city guides, these are just a few of my best USA travel blogs that you might want to check out as well!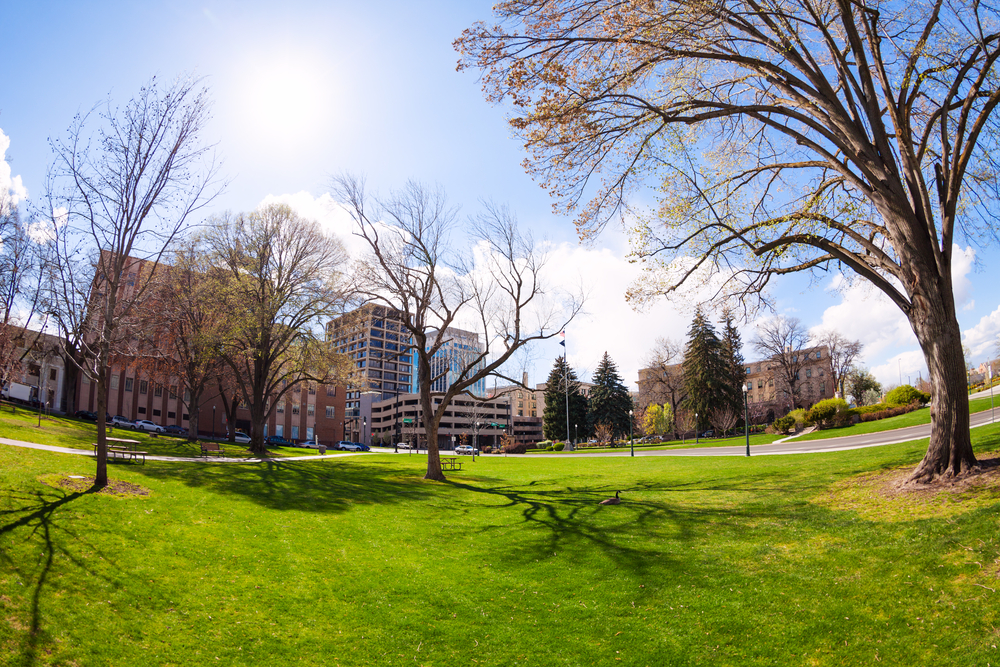 ---
Final Thoughts on Your Airbnb in Boise, Idaho…
Right, all the information is at your fingertips. All you have to do is make your decision about the best Boise Airbnb for you. Whether it's a magnificent cabin in the North End, or a set of quaint quarters out on a farm, you're guaranteed to have the stay of a lifetime. Place your booking and voila, you're all set. Now, go forth and have an awesome vacation!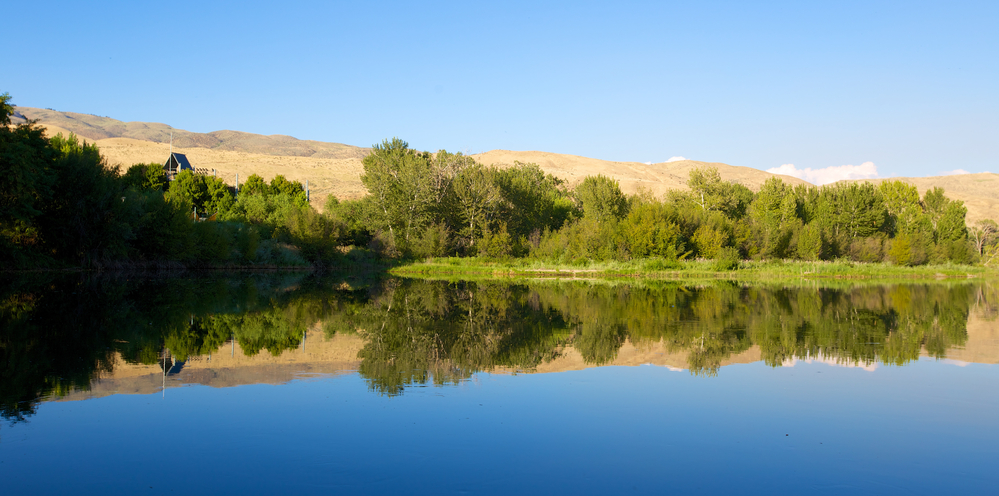 ---
THANKS FOR READING ABOUT THE BEST AIRBNB BOISE VACATION RENTALS!
SHARE THESE AIRBNBS IN BOISE WITH YOUR IDAHO TRAVEL CREW!
https://www.jonesaroundtheworld.com/wp-content/uploads/2020/08/Airbnbs-Boise.jpg
563
1000
TravelTractionsJATW
https://www.jonesaroundtheworld.com/wp-content/uploads/2017/03/logotry-1-1-300x106.png
TravelTractionsJATW
2020-08-13 20:05:22
2020-08-13 20:05:22
Airbnb Boise: Top 17 Amazing Vacation Rentals, Cabins & Houses