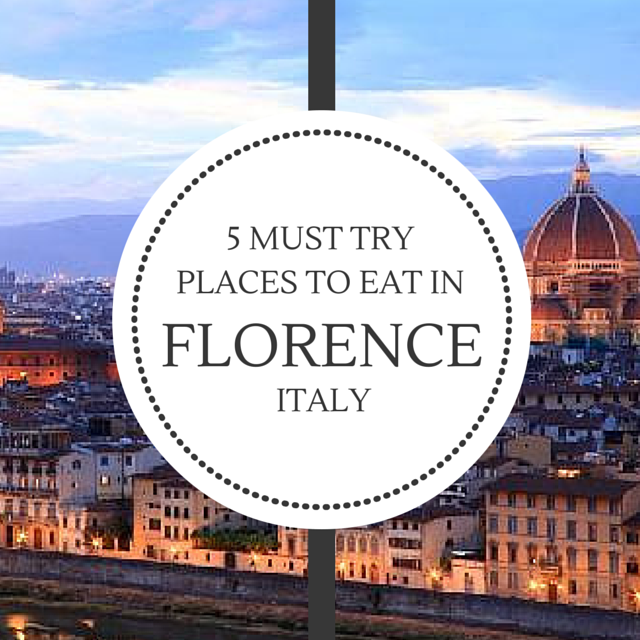 I was fortunate enough to live in Florence for over a year and a half, and it is hands down one of my favorite cities for food.  I'm admittedly a very gluttonous person, and must have gained at least 20 pounds while living in Italy.  For anyone making their way to one of the most beautiful cities in Europe, make sure to cross off these 5 best places to eat in Florence.
1.  Salumeria Verdi – Pino's Sandwiches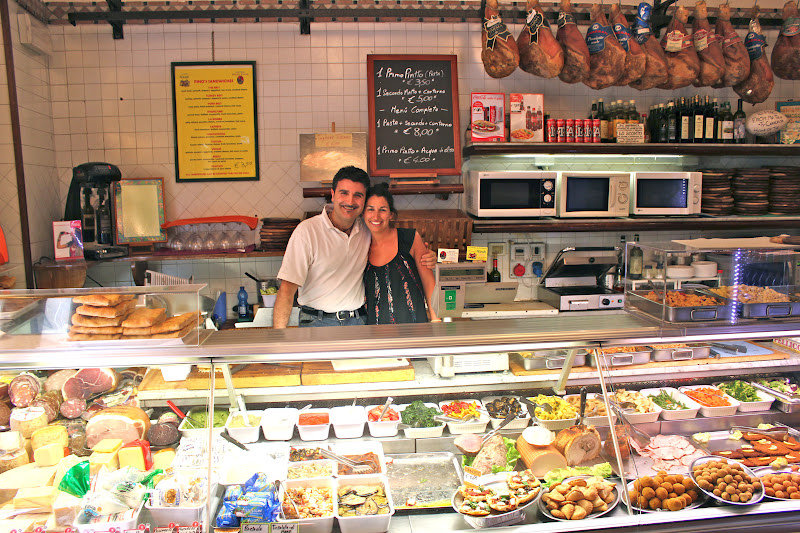 Who makes the best panino in Florence?  Well, this is a widely debated topic, but to me is this is a no-brainer; the answer is Pino.  Not only is he one of the friendliest Italian men I met during my time in Florence, but makes one of the most mouthwatering sandwiches you'll ever try.  He cuts all the meat right in front of you, and all the ingredients are incredibly fresh.  Located just a few minutes down the road from Santa Croce, you definitely need to stop by this place to try it for yourself.
2.  Gusta Pizza / Gusta Panino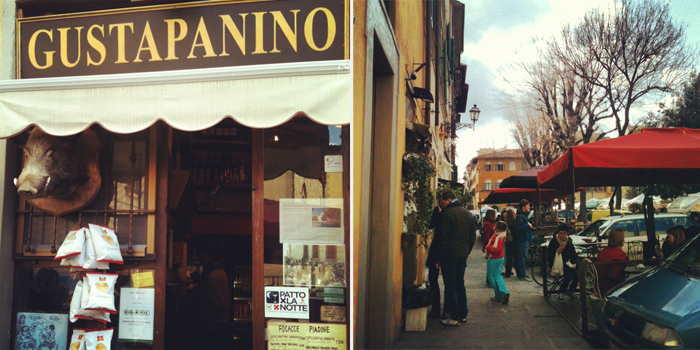 Located across the river around Piazza Santo Spirito are two amazing places to get either a pizza or a panino.  These establishments are favorites among the locals and the study abroad crowd, and are guaranteed to love every single bite.  They are also budget friendly, and won't cost you much to enjoy an authentic Italian pizza or panino.
3.  I Due Fratellini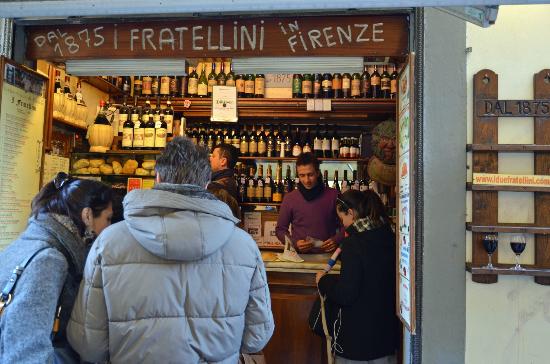 When walking around the city center exploring the many beautiful piazza's, monuments and museums that Florence has to offer, it's likely that you'll walk right past this place without knowing you did.  This is a "hole-in-the-wall" place run by two brothers (which is what the name means).  They have a wide selection of panino's which are small, affordable, and delicious.  Located just minutes away from Piazza dell Signoria, it's a perfect mid-day snack to keep your energy levels to up while you explore Florence.
4.  Ristorante La Spada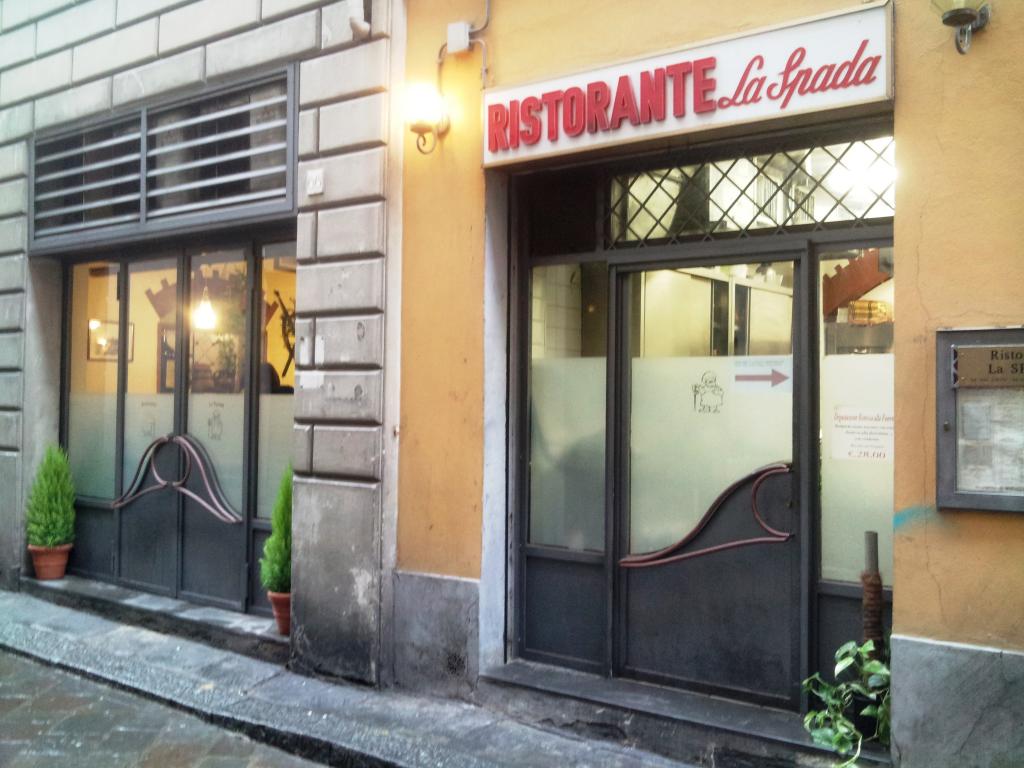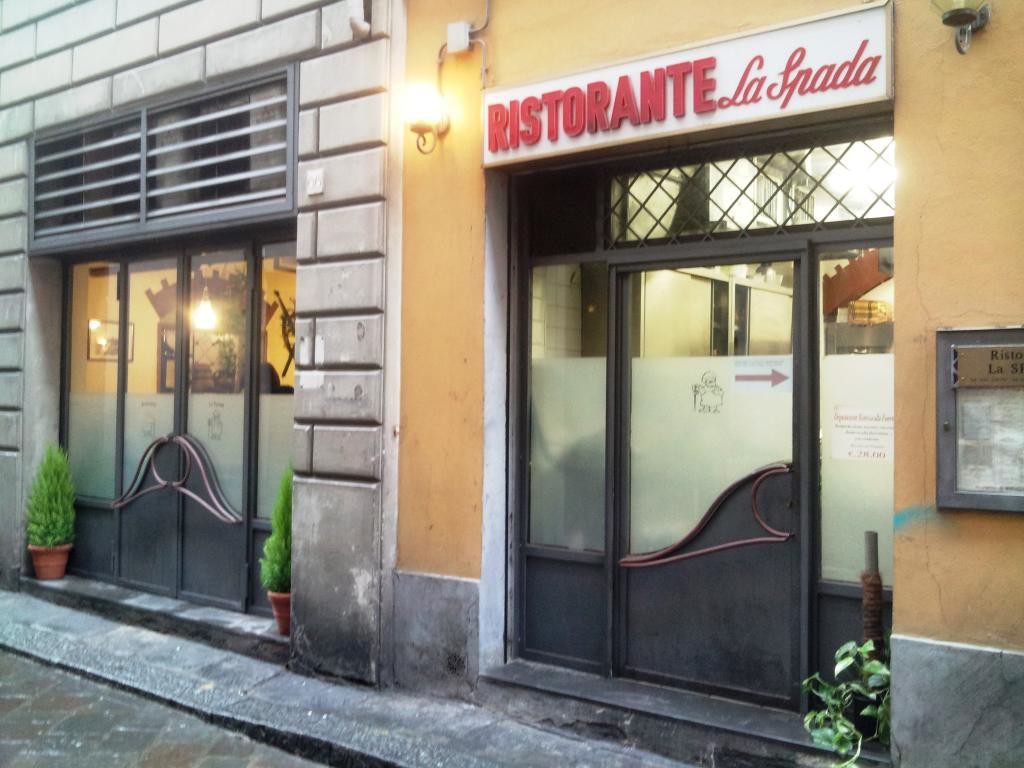 I lived right down from the road from this restaraunt, and it remains, to this day, one of my favorite places to eat (and drink) in the entire world.  When you come here, you can order from the wide variety of Italian specialties from the menu, but the secret to going to La Spada is ordering the "Bruno Special".  This is basically a family style feast that comes with hefty servings of three different types of pasta, and then a massive plate with a mix of delicious meats, and perfectly seasoned potatoes.  The best part about ordering the Bruno Special — bottomless wine.  It's a great way to get a big meal in, and also a great way to start the night out before hitting the town.  Located on Via Della Spada just minutes away from Piazza della Repubblica; you simply have to try this place.
5.  Perseus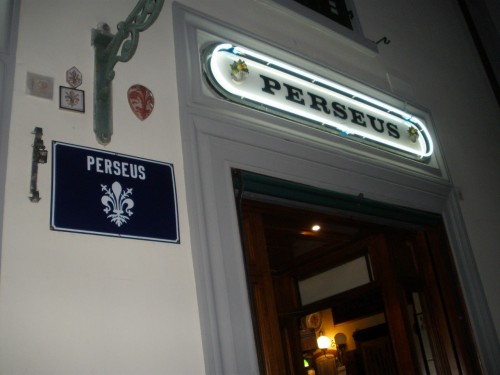 Located right near Piazza della Liberta, you absolutely have to head here to try the famous "bistecca alla fiorentina".  One user on TripAdvisor even went as far to say that it was the only reason she came to Florence.  Your taste buds will definitely agree with her as you enjoy this truly authentic dining experience. [divider]
Well, there ya have it.  When it comes to Florence, there's so many options when it comes to places to get a delicious meal, but these would be the top 5 I would suggest to friends.  Just make sure after you finish your meal, you enjoy a nice scoop of delicious Italian gelato.  Delicioso!
[shareaholic app="share_buttons" id="7411671″]
Like this post?  Follow me on Facebook & Twitter for more adventures Around The World… 
https://www.jonesaroundtheworld.com/wp-content/uploads/2015/04/Wilshire.png
640
640
Dave
https://www.jonesaroundtheworld.com/wp-content/uploads/2017/03/logotry-1-1-300x106.png
Dave
2015-04-22 06:59:01
2015-04-22 07:05:23
5 Must-Try Places to Eat In Florence, Italy