Planning a trip in Washington and searching for that perfect Airbnb Bellingham rental? I'm here to help! Nestled between the state capital of Seattle and the Canadian border, the Washington city of Bellingham is a coastal locale you'll want to explore if you find yourself up this way.
The cozy city – with a population of just 50,000 – has something for everyone. If you're a fan of urban exploration, the city streets of Bellingham will have you hooked, with great restaurants, bars, live music venues and museums galore. If you are yearning for an isolated retreat, there's many places to find your inner calm on the nearby bays and islands of this region.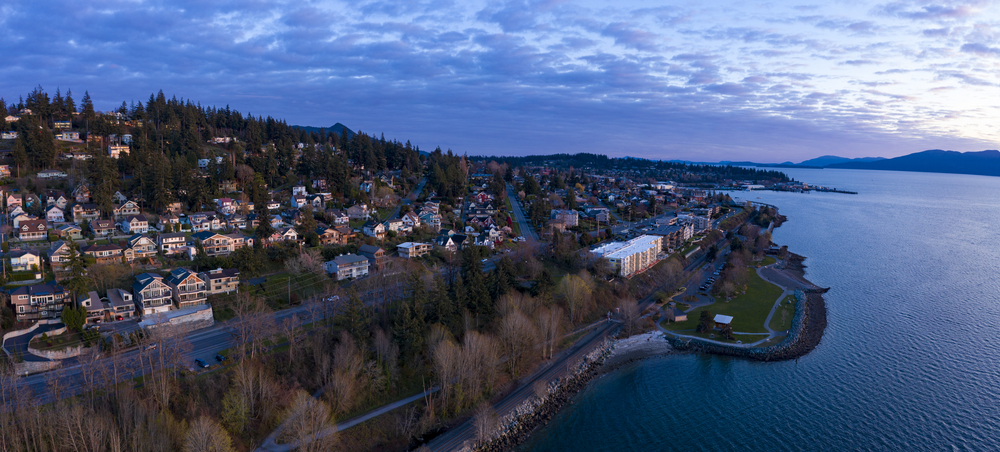 ---
One of the most liberal cities in both the PNW and the USA, Bellingham is a chilled-out spot with amazing outdoor attractions, some seriously epic local breweries and a young, progressive population who love their city.
If you're heading to Bellingham, you'll need somewhere terrific to stay, and my list of the 15 best Bellingham Airbnb's has something for every budget, group size and stay style.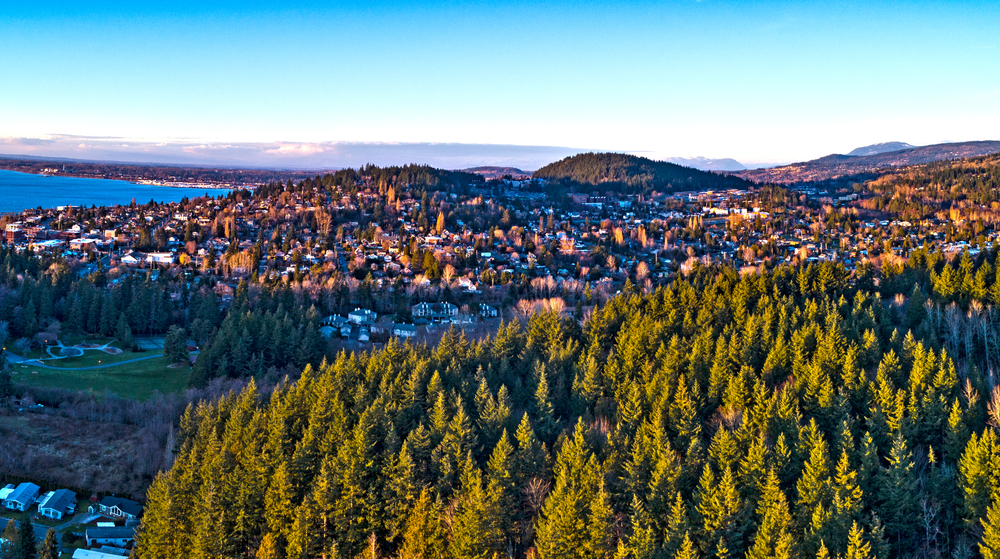 ---
Airbnb Bellingham: The Best Airbnb's in Bellingham, WA
I've shortlisted the five best Bellingham Airbnb's to meet a range of price points and stay styles so that you can choose your own Washington adventure. Feel free to book if you find what you're looking for, otherwise keep scrolling to check out the rest of the offerings that made the cut.
Throughout this list I have included a selection of popular video guides to Bellingham, Washington. If you're heading up north soon, be sure to watch these for ideas on how to spend your time in Bellingham. Also, at the end of this list I have linked all of my own Washington content for you to browse. Be sure to check out THE 19 BEST WASHINGTON GLAMPING HOTSPOTS FOR YOUR BUCKET LIST.
*At the time of compiling this list, there were limited Airbnb Plus options in Bellingham. Prices also may fluctuate depending on time of the year..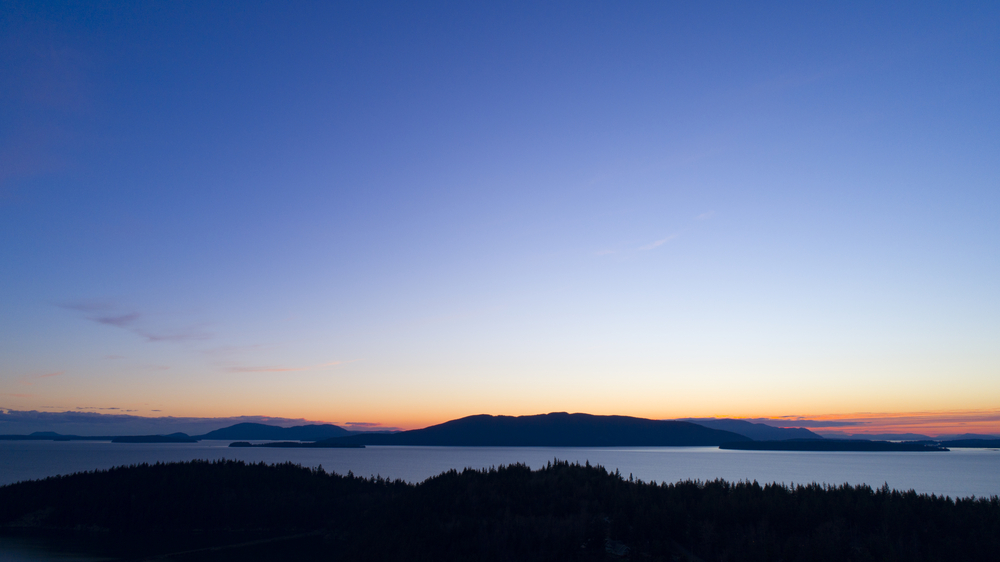 ---
1) Lettered Streets Studio: Walk Downtown!
"The Best Overall Bellingham Airbnb"
Location: Lettered Streets
AirBNB Plus: No
Superhost: Yes
Price: $70+ USD per night
https://www.airbnb.com/rooms/20996707
If you're looking for something compact, well-equipped, stylish, centrally located and affordable in Bellingham, this brilliant studio apartment is for you. The popular Bellingham Airbnb is newly renovated and located in Lettered Streets, arguably the best central neighborhood in Bellingham. You'll enjoy everything this great city has to offer at your doorstep, and the modern space itself is sparkling clean, comfortable and comes highly rated.
Guest review: "We enjoyed our stay so much! The space was perfect for us (a couple) for a week-long stay. The bed was comfortable, it is beautifully decorated and thoughtfully furnished to create a comfortable and practical space. Lindsey went out of her way to help me out with borrowing a kitchen mixer and some additional kitchen items so that I could make my friends wedding cake in the kitchen. She even accommodated our last minute request for early check-in and the space was spotless. We truly loved our stay here and it was just perfect for us (especially loved all the indoor plants!) It is close enough to walk easily to downtown Bellingham (10 to 15 minutes) and there are coffee shops and restaurants just around the corner. The location is near a local drop-in centre/ homelessness shelter but we never felt uncomfortable walking around the area and the place is secure. Thank you again Lindsey and Eli!!" – Lauren
View Photos, Read Reviews & Check Availability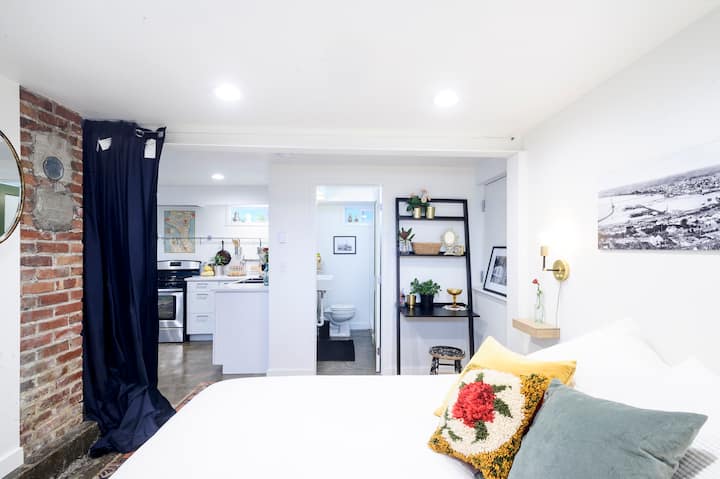 ---
2) Lake Samish Getaway
"The Best Luxury Bellingham Airbnb"
Location: Lake Samish
AirBNB Plus: No
Superhost: Yes
Price: $350+ USD per night
https://www.airbnb.com/rooms/29238202
Unwind on the shores of Washington's Lake Samish at this five-star rated lakefront home. My pick for the best Bellingham Airbnb, the three bedroom luxury home is located on the edges of the historic neighborhood of Fairhaven and just a few minutes drive from a range of stunning outdoor wonders. The lake house interior highlights include warm and welcoming interiors, a full kitchen and a pool room and outside you'll enjoy a fire pit with superb views across Lake Samish.
Guest review: "Our second trip and already planning our next. This is such a special place. The location is amazing and amenities are excellent – fire pit, grill, robes, spices and games just to name a few. Happy to be here during a quiet time- enjoying the hot tub at night is a highlight." – Gail
View Photos, Read Reviews & Check Availability
Weekend Guide to Bellingham, WA // Travel Vlog
---
3) The Garden Gate
"The Best Cheap Bellingham Airbnb"
Location: Alabama Hill
AirBNB Plus: No
Superhost: Yes
Price: $50+ USD per night
https://www.airbnb.com/rooms/37207375
You can still enjoy a five-star stay in Bellingham for a low as low can be price point. This neat and homely one bedroom guest suite is equipped with a bathroom, kitchen appliances and views across Bellingham. And with a totally separate entrance, you'll have a completely private stay. If you are visiting in winter make the most of the fireplace, and in summer, there's a handy AC unit and a balcony to enjoy balmy nights from. Located right on Bellingham's Railroad Trail, this is a leafy location for those who want the best of the city and the great outdoors.
Guest review: "Jane's place is great. Set on Alabama Hill it provides a beautiful view especially at sunset. The home is within walking distance of the trail as well as the falls. They also know that the evening sun can heat up the place so they have included an efficient AC unit which cooled the place for a great night's sleep. Deer and rabbits were seen in the evening and early in the morning. Would recommend!" – Morgan
View Photos, Read Reviews & Check Availability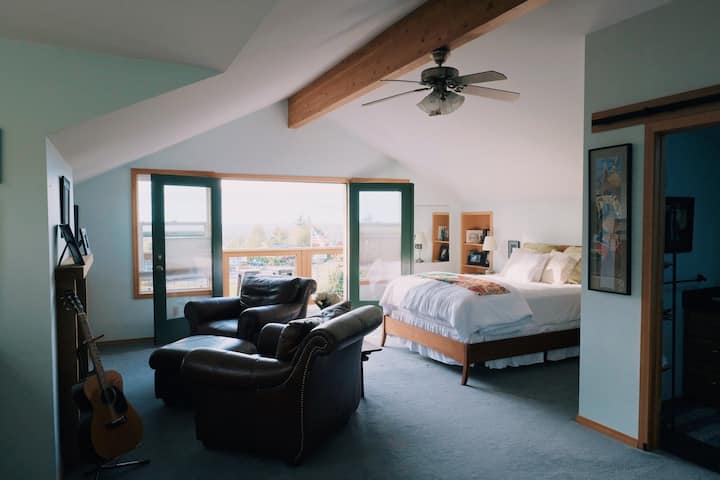 ---
4) Sir Cedric's Cedar Treehouse
"The Best Unique Bellingham Airbnb"
Location: Ferndale
AirBNB Plus: No
Superhost: Yes
Price: $150+ USD per night
https://www.airbnb.com/rooms/24609185
Arguably the most unique Airbnb not just in Bellingham but in the entirety of Washington state, this magical one-bedroom treehouse is in demand on Airbnb for a reason. The fairly-priced abode is reminiscent of The Magic Faraway Tree, with cedar interiors including an actual cedar tree growing up through the middle of the treehouse. The bedding is luxurious, the views from the deck are beautiful and there's a firepit, kitchen, outhouse and whimsical open air shower.
Guest review: "It is such a privilege that Scott has created this beyond beautiful and unique space and is willing to share it. Do not miss out on this opportunity. I will definitely be back!" – Sarah
View Photos, Read Reviews & Check Availability
BELLINGHAM, WASHINGTON | The most liberal town in the USA
---
5) Devils Mountain Boho Yurt
"The Best Bellingham Glamping Airbnb"
Location: Mount Vernon
AirBNB Plus: No
Superhost: Yes
Price: $80+ USD per night
https://www.airbnb.com/rooms/35011624
Washington is a beautiful state to camp in – but glamping is even better! Camp in luxury at this glamping yurt just 30 minutes outside of Bellingham. The Mount Vernon yurt is styled in a cool boho fashion, and offers totally off-the-grid privacy in a natural setting. There's plush bedding and chairs inside, and a fire pit, grill and seating outside. Locally enjoy hiking, fishing, canoeing or biking. This is the place to get away from it all while being a stone's throw from Bellingham.
Guest review: "If you are looking for a nature stay with all the amenities but none of the hassle, Andrea has you covered. We've stayed in many glamping sites all around the world but Andrea has considered so many little things that it just brings extra joy to your experience. Highly recommended!" – Ferhan
View Photos, Read Reviews & Check Availability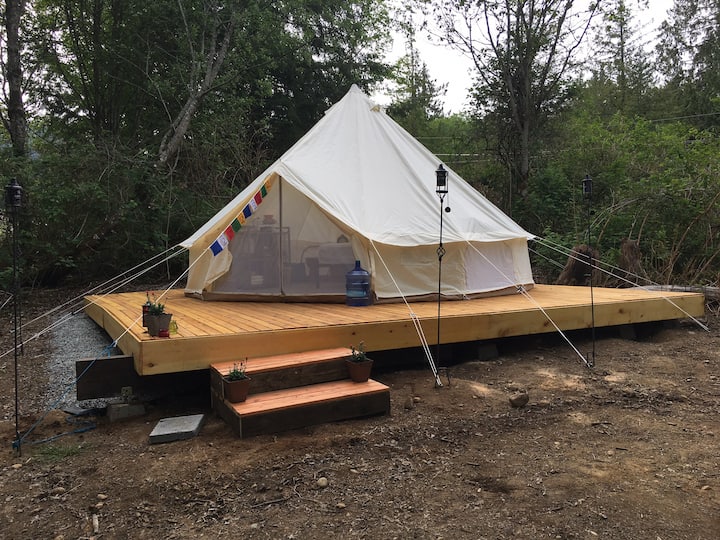 ---
6) Re-Imagined Contemporary Architecture Townhouse
Location: Fairhaven Historic District
AirBNB Plus: Yes
Superhost: Yes
Price: $200+ USD per night
https://www.airbnb.com/rooms/3932229
Modern, stylish and oh so comfortable, this beautiful two bedroom condo in Bellingham is one of the city's best Airbnb Plus offerings. Enjoy spacious interiors and a great rooftop terrace ideal for dining under the stars on warm nights. The Fairhaven Historic District is one of the most walkable and enjoyable areas in Bellingham, with Downtown and its many eateries and stores just one minute walk from the condo.
Guest review: "This is our third time at Lynnette's beautiful home and we can't wait for our next visit. The home is impeccable, comfortable and very neat. Lynette is a wonderful hostess, reliable and always ready to answer our questions. All around a great experience. Thanks!" – Liliana
View Photos, Read Reviews & Check Availability
Moving To Bellingham WA | 12 Reasons Why You Should (2022)
---
7) Fairhaven Suite
Location: Fairhaven
AirBNB Plus: No
Superhost: Yes
Price: $100+ USD per night
https://www.airbnb.com/rooms/19360267
With a budget-friendly price point and a premier location, this one-bedroom suite is nestled in the historic neighborhood of Fairhaven and a short walk into Downtown Bellingham. The neat and sweet space has been recently remodeled and features kitchen appliances, new amenities and a private entrance with outdoor BBQ. From here you will have the best of both worlds, with many great hiking and biking trails to be found locally.
Guest review: "We had such a great stay at Michelle's place! It was incredibly clean and we felt very safe staying there! The suite is roomy with plenty of amenities (dishes, silverware, water bottles etc) that made eating in/getting takeout super convenient. The suite is about a mile walk into the restaurants and shops in Fairhaven, and also close to Fairhaven Park. A great location! Highly recommend!" – Midori
View Photos, Read Reviews & Check Availability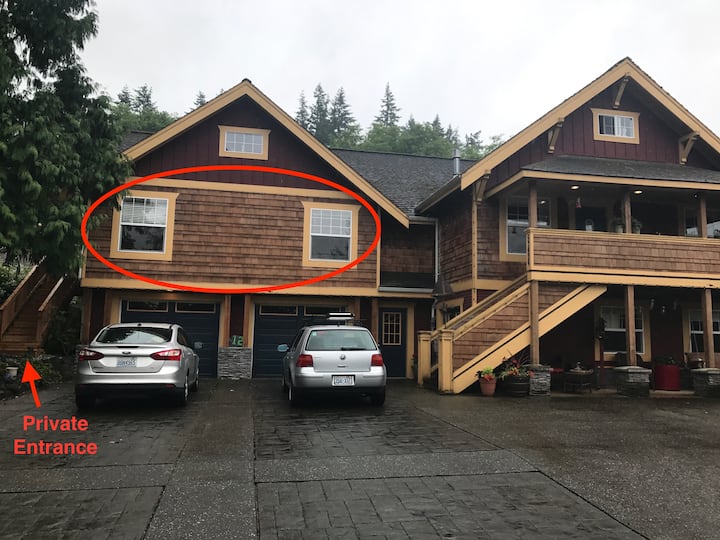 ---
8) Lay Out on a Private Beach From This Guest Suite
Location: Lummi Island
AirBNB Plus: Yes
Superhost: Yes
Price: $150+ USD per night
https://www.airbnb.com/rooms/30395128
Lummi Island is a coastal retreat an hours journey from Bellingham, and is a great city break to relax and get away from it all. Jump on the Bellingham ferry and head to this gorgeous one bedroom guest suite, which offers a seriously relaxing island escape. The minimalist and stylish space features roomy interiors, and outside you'll be thrilled to find a hot tub and a fire pit. Wander down to the sand of the private beach the home looks out to. The perfect location for a Bellingham city break.
Guest review: "SO RELAXING. You will not regret your choice to stay here! Quiet, thoughtful touches, lovely design that takes full advantage of the beautiful water and island views … sit in the hot tub on a cool night under the party lights and look up at the stars or at the sunset sky … sit out on the private beach in an Adirondack and while away the hours chatting, reading, or just getting lost in the gorgeous view and comings and goings of the boats and the wildlife … start a fire if you get cold (as long as there's not a burn ban on) … we wished we could have extended our stay, and now hope to be able to return. Such a refreshing retreat! Thank you for sharing your beautiful home!" – Lee Ann
View Photos, Read Reviews & Check Availability
Downtown Bellingham Wa Things To Do - One Of The Healthiest Cities In Western Washington
---
9) Bay-View Studio: Walking Distance to Downtown!
Location: Lettered Streets
AirBNB Plus: No
Superhost: Yes
Price: $70+ USD per night
https://www.airbnb.com/rooms/16072392
Located in one of Bellingham's most sought-after neighborhoods, this highly-rated studio apartment has everything you could need for a stellar stay. Make your way inside through your own private entrance, and bask in the spacious interiors of this newly renovated space. If you're searching for a central location to rest your head in Bellingham, this is it. The bright lights of Downtown Bellingham and its restaurants, bars and parks are just a short stroll away.
Guest review: "Lindsey is a very caring host who responds to any concerns expediently and goes out of her way to make your stay pleasurable. The building is heritage that has been tastefully refurbished. The bed is comfortable and it has a roomy shower and good sized bathroom. We enjoyed our stay in Lindsay And Eli's place and in Bellingham in general." – Edmund
View Photos, Read Reviews & Check Availability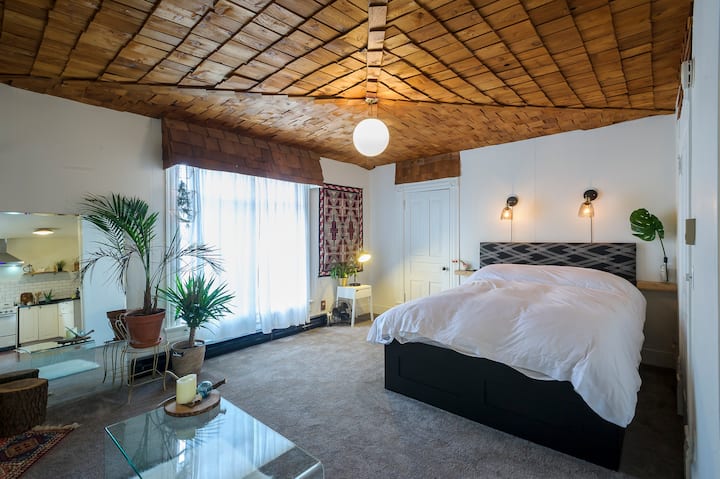 ---
10) Bellingham Bungalow Airbnb
Location: York
AirBNB Plus: No
Superhost: Yes
Price: $80+ USD per night
https://www.airbnb.com/rooms/15456071
With over 500 thrilled guests giving this home a near-perfect overall Airbnb score, this is arguably the most in-demand and best rated stay in all of Bellingham. The two bedroom home spans 800 square foot, and is a cozy and warm retreat in the heart of the city. The enjoyable York neighborhood is a short walk from the streets of Downtown Bellingham and the campus of Western Washington University. If you're looking for a down to earth space with all the comforts of home in a super central area, you'll love it here.
Guest review: "This is our second stay here. The house and amenities are wonderful. It is a comfortable, cozy place to stay. Conveniently located near the interstate and downtown Bellingham." – Sheila
View Photos, Read Reviews & Check Availability
Exploring Bellingham, Washington
---
11) The Crow's Nest on Chuckanut Bay—Waterfront
Location: Chuckanut Bay
AirBNB Plus: No
Superhost: Yes
Price: $200+ USD per night
https://www.airbnb.com/rooms/4016573
This bayfront dream has received a perfect five-star score from almost 300 astounded Airbnb guests and counting – will you be the next? The open concept one bedroom home is contemporary and cool, with a full chefs kitchen, breezy interiors and a sprawling deck offering incredible views of Chuckanut Bay. This tranquil home is just 15 minutes drive from Downtown Bellingham and only five minutes from the historic streets of charming Fairhaven.
Guest review: "This was our second time staying at Carol's gorgeous place. We loved it so much the first time, we decided to spend the first part of our honeymoon here! There's nothing better than waking up to that gorgeous view. We will be back….again!" – Erin
View Photos, Read Reviews & Check Availability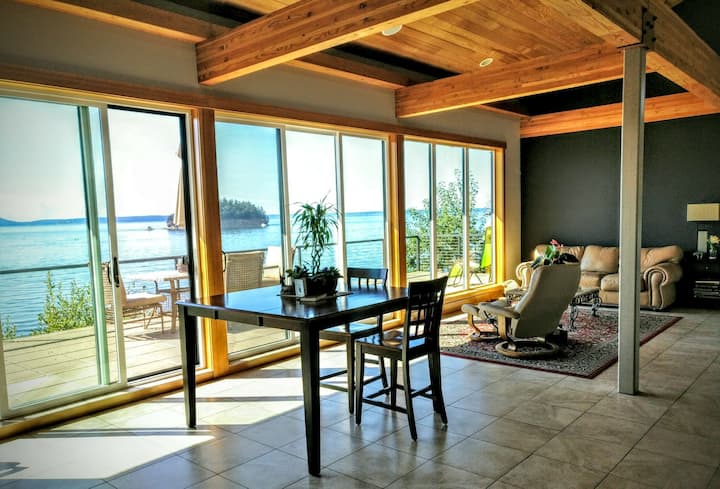 ---
12) Sehome Garden Inn- Japanese Garden Suite
Location: Sehome Hill Historic District
AirBNB Plus: No
Superhost: Yes
Price: $150+ USD per night
https://www.airbnb.com/rooms/39025114
Drawing inspiration from traditional Japanese interior design, this fantastic one bedroom guest suite is an urban retreat just minutes from Downtown Bellingham. The serene space boasts airy interiors with garden views, a stunning collection of Japanese art and a zen rock garden. With its own private entrance, the upmarket suite offers a scenic base for a cozy couple or small family.
Guest review: "This place had an amazing Japanese style garden, welcoming hosts, and a delicious breakfast. My girlfriend and I spent three nights here while visiting Bellingham. We were close to town and hiking areas, and were able to bring her dog with us. The dog appreciated the doggie treats and we appreciated the tranquil environment the hosts created." – Jason
View Photos, Read Reviews & Check Availability
Above Bellingham 4K Drone Film
---
13) Lilabel's Loft
Location: Lettered Streets
AirBNB Plus: No
Superhost: Yes
Price: $100+ USD per night
https://www.airbnb.com/rooms/20086034
This quirky and bright one bedroom loft has seen many past guests leaving with huge grins on their faces after a fantastic stay. The budget-friendly space is a stylish and friendly escape, with enough space for up to two guests. Lettered Streets is one of the most sought-after central neighborhoods of Bellingham, with historic buildings blending with contemporary additions. Close to Downtown Bellingham, the area is perfectly designed for exploring on foot or on two wheels.
Guest review: "This was a wonderful place. It was walkable to downtown and had a fully equipped kitchen and bathroom. Tina was very accommodating and even let us check in early. She also answered a lot of questions about cleanliness and Covid which we really found helpful. The only downside is that we are both very tall and the bed is a bit small, but otherwise very comfortable. Would stay again in a heartbeat :)" – Erin
View Photos, Read Reviews & Check Availability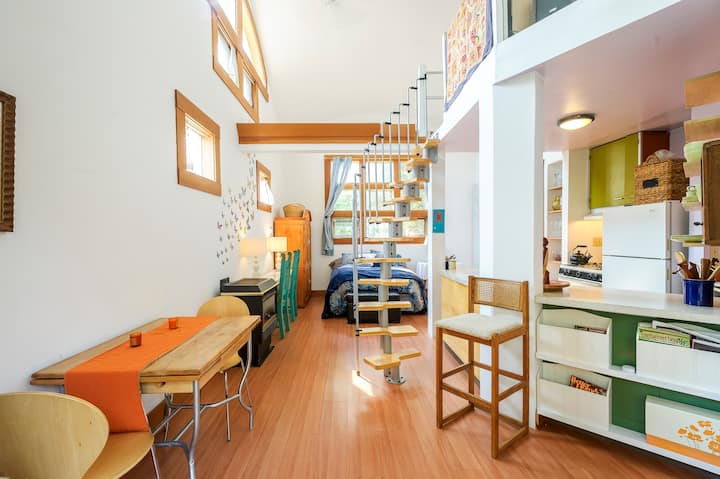 ---
14) Bellingham Downtown Digs
Location: Downtown Bellingham
AirBNB Plus: No
Superhost: Yes
Price: $125+ USD per night
https://www.airbnb.com/rooms/41261009
Nestled smack bang in the heart of Downtown Bellingham, this hip two bedroom condo is a sleek and stylish Airbnb offering. The brand new space has been expertly designed and decorated, with bright pops of color set against classically sophisticated monochrome interiors. Even better than this condo's outstanding interiors is its superior location. With all of Downtown at your fingertips, you'll have your pick of the city's restaurants, bars, shops and theatres.
Guest review: "Tally's place was such a pleasant oasis in the heart of downtown Bellingham. The décor was lovely, but still comfortable and practical. I can't say enough about the amenities…we had everything we needed, and more! Due to COVID, we weren't eating out much, and the little kitchen was stocked with all we needed to make great meals at home. The washer and dryer was handy, as were all of the great bathroom amenities like soaps, lotion, and plenty of towels. The condo was pet-friendly with cement floors, but also clean (which is hard to find). It was conveniently located within walking distance of downtown. Thanks for a great stay!" – Lorna
View Photos, Read Reviews & Check Availability
The 10 Best Places To Live In Washington State
---
15) ★Renovated Fountain Dist. Charmer- Walk Downtown★
Location: Lettered Streets
AirBNB Plus: No
Superhost: Yes
Price: $125+ USD per night
https://www.airbnb.com/rooms/41486027
Another outstanding Airbnb in the Lettered Streets neighborhood of Bellingham is this bright, sunny and spacious two bedroom home. The home is sparkling clean and offers a breezy check-in for guests, who adore its sunny remodeled interiors. When you're done exploring the fascinating streets of Lettered Streets, wander into Downtown – it's just minutes away on foot. Be sure to check out the many local breweries this area boasts!
Guest review: "Lindsey and Eli's place in BHAM was so perfect. The space was so aesthetic and comfy. Huge beds and great private spaced rooms. Definitely cool spot with technology touches (projector, Bluetooth record player, portable AC/fan) that we appreciated. Kitchen was large and had amazing appliances. Quite a trendy place and we felt so comfortable there, wish it was our house!" – Carleeh
View Photos, Read Reviews & Check Availability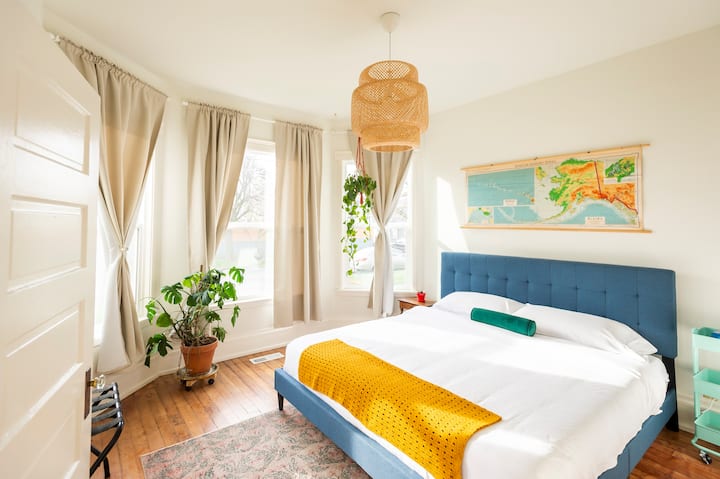 ---
Bellingham Tours & Experiences
When you're done savoring samples from Bellingham's many craft breweries, why not check out one of these tours and experiences on offer in the Washington hotspot?
---
Bow Hill Blueberry Farm Tour and Taste
"We're a small farm run by a small family with a huge commitment to growing, handpicking and preserving heirloom blueberries organically. The tour of our 6 acre farm begins with an introduction to the history of our farm and the growing process. We'll walk the field answering questions and learning more about our multiple berry varieties, what it takes to grow organically, why handpicking is better than machine pick and the benefits of heirloom foods. Once through the field you'll get a behind the scenes look at our processing facility and certified organic kitchen where we develop, produce, package, sell, and ship all of our products. Finally you'll enjoy a tasting session of all of our products, you'll be learning more about the benefits of fiber and antioxidant rich foods and the ways we produce our juice, jam, award-winning pickled blueberries and other blueberry products. The tour ends with complementary Bow Hill Blueberry ice cream."
https://www.airbnb.com/experiences/263644
Price: From $50 USD per person (1 hour)
Review: "Such an amazing experience! I would have never guessed there could be so many unique and delicious uses for Blueberries. Definitely worth checking out if you're interested in locally owned and operated farms. Such great people and amazing products." – Ethan
View Photos, Read Reviews & Check Availability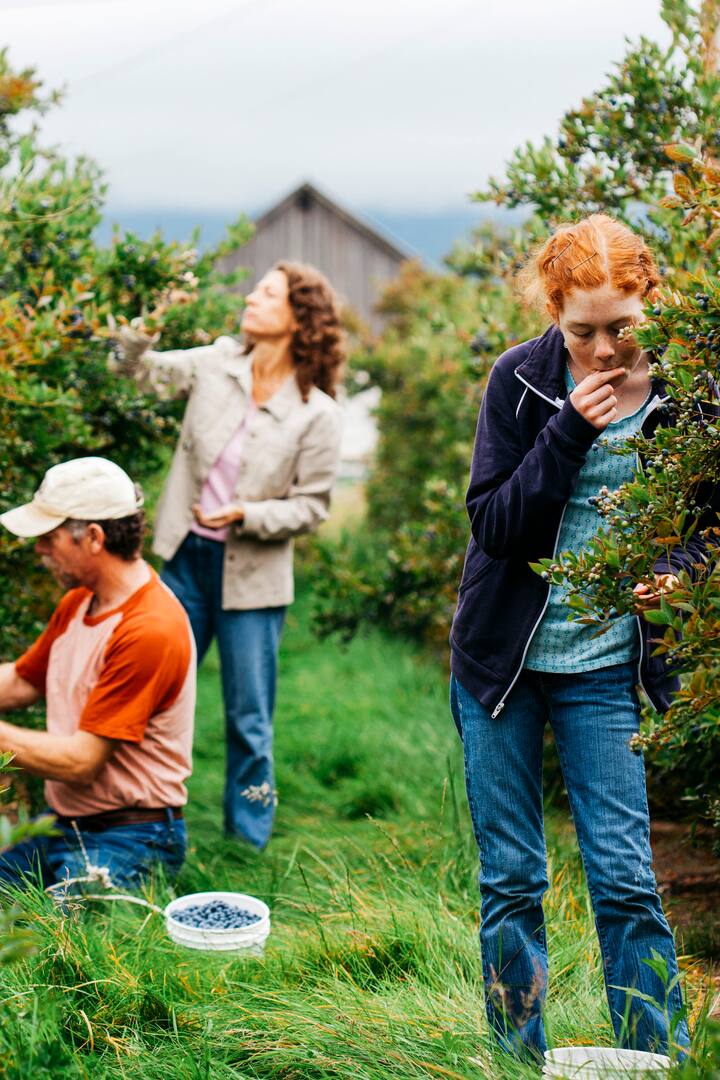 ---
Howling with Ambassadors
"Meet some our wolf dog ambassadors while visiting the Pacific Northwest! Just 1.5 hours North of Seattle, our wildlife refuge is nestled in 10 forested acres. We will introduce you to our mission and history with wolves and other exotic animals. Come enjoy Max and Kakoa, leash free, in their new 1/4 acre natural enclosure. Then walk through sun-dappled trails in our new 1 1/2 acre run with 7 of our 2-3 year old ambassadors in training. Old-growth trees tower overhead; the wolf dogs will lead you around their new open run, while our guide talks about wolves' habitat, behavior, & the myths and misconceptions surrounding this apex predator."
https://www.airbnb.com/experiences/47240
Price: From $288 USD per person (2 hours)
Review: "This is the third time I have come to have the experience. I highly recommend all visitors do the same, because it is always a different experience and they are constantly changing and improving the facility. What a warm, welcoming experience!" – Denise
View Photos, Read Reviews & Check Availability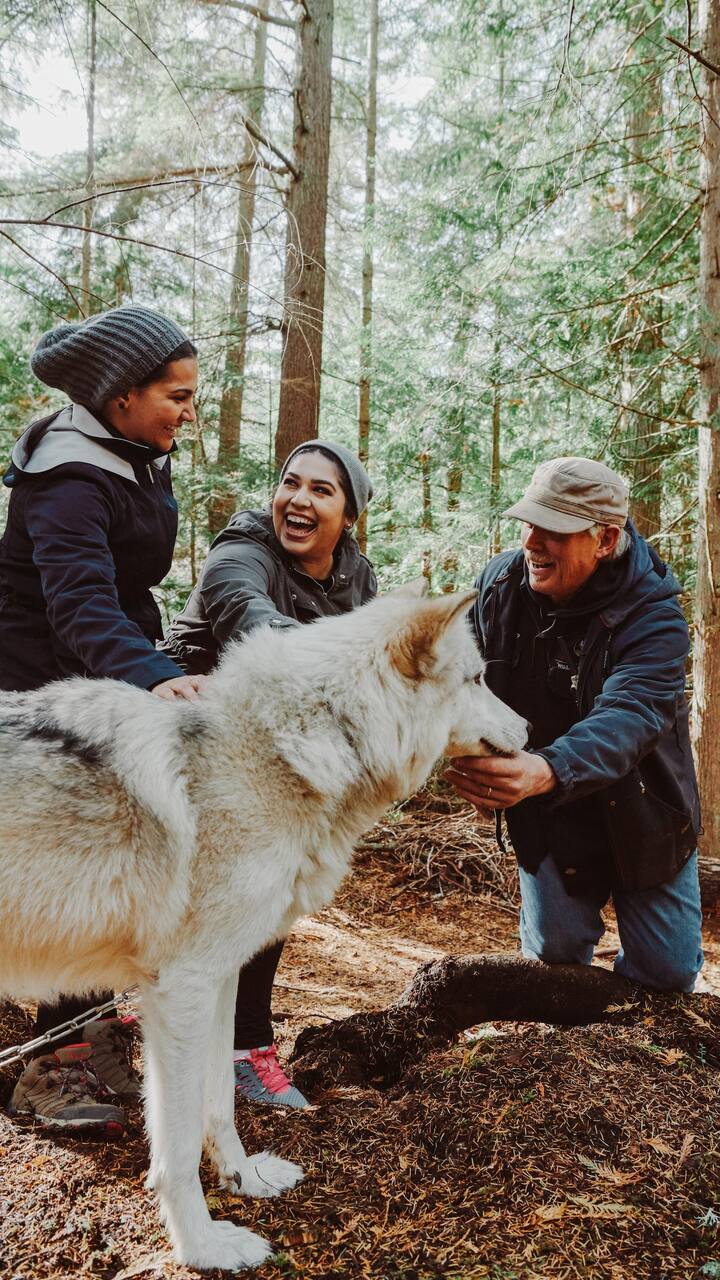 ---
Did I miss any great Bellingham Airbnb's?
Like so many other popular destinations across the great state of Washington, Bellingham certainly has no shortage of leading Airbnb's. However, if I have missed a standout Bellingham Airbnb off my list that you have stayed at and think deserves to make the cut, reach out! Just provide the link and any other information and I'll check it out to see if it makes the cut to be added to my list.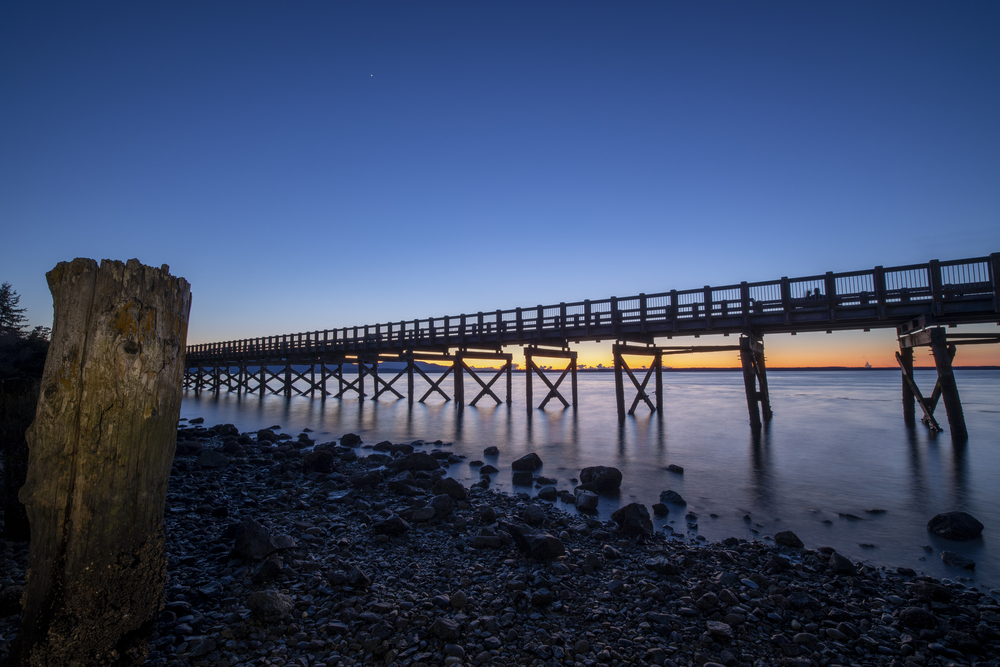 ---
Planning a trip to Bellingham or Washington?
As I've been lucky enough to live in Washington for part of my life, I love creating guides to the many superb locations about the Pacific Northwest state. Check out these music festival, quote and accommodation shortlists for a range of destinations across Washington.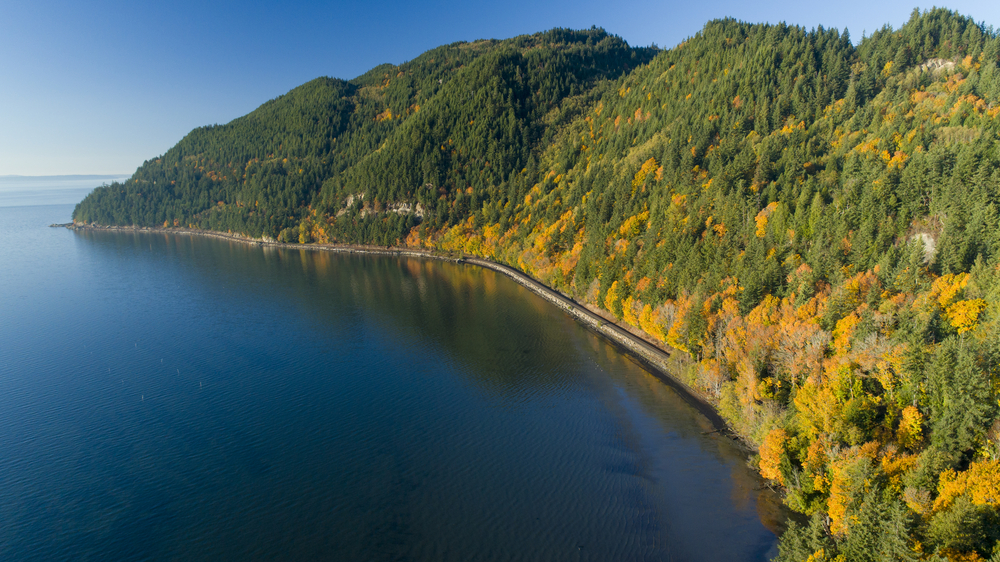 ---
Final thoughts on Airbnb Bellingham…
I've loved my time living in Washington, and Bellingham is just another fantastic city to be found within the borders of this great state. Bellingham Airbnb's have a special kind of magic about them, whether you're staying in a modern Downtown loft or a tranquil lakefront home. Once you're done checking out the urban landscape, be sure to make time to explore some of the many beautiful islands up this way.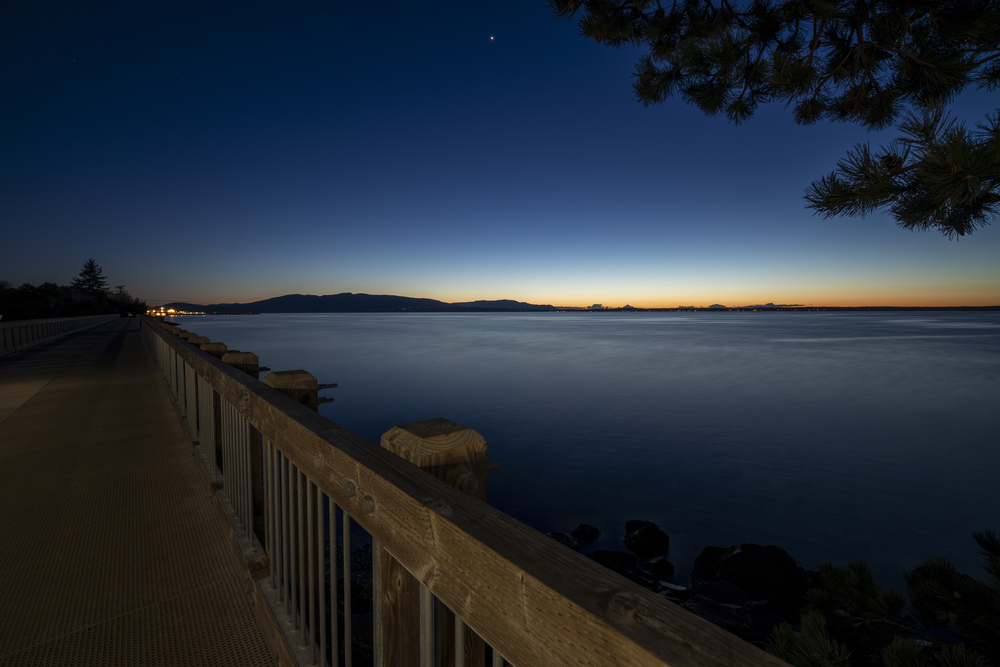 ---
Thanks for reading my Airbnb Bellingham Travel Guide!
Share this list with your Washington wandering travel crew!
https://www.jonesaroundtheworld.com/wp-content/uploads/2020/08/Airbnb-Bellingham.jpg
452
1000
Guest Contributor
https://www.jonesaroundtheworld.com/wp-content/uploads/2017/03/logotry-1-1-300x106.png
Guest Contributor
2020-08-12 18:59:44
2020-08-12 19:04:55
The 15 BEST Airbnb Bellingham Vacation Rentals For a Relaxing Getaway