The bustling metropolis of Seattle is a lush city made famous for its delicious coffee, a steady supply of rain, and its evergreen beauty. A visit to the unique destination offers a rather special experience, one that has been communicated through various quotes and sayings.
Also known as the "Emerald City" because of its vibrant flora, the city in Washington State is located between the Puget Sound and the Cascade Mountain range. Revered as the home to the first Starbucks store, and the booming tech industry, Seattle has been the focus of many novelists over the years.
There's a lot more to the trendy city than the 605-foot space needle. The following quotes give a taste of what the city has to offer, and the impact that it's had on visitors staying in Seattle.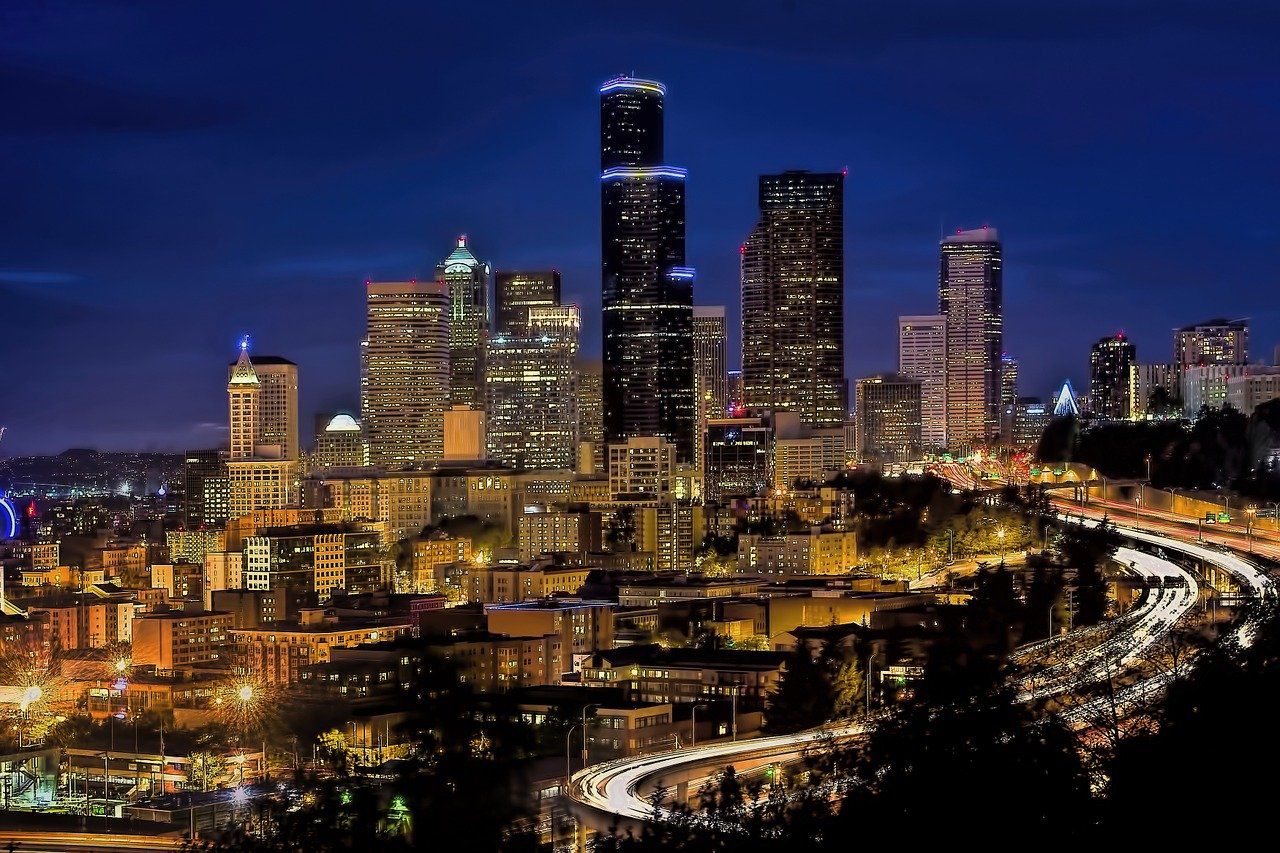 ---
Most Famous Seattle Quotes
There have been many words spoken about the magical city, but these 10 quotes are a few of the best. As the tip of the iceberg, these quotes give a great sneak preview of what lies ahead.
1) "We all came to Seattle in hopes of building better lives. No one said we wouldn't have to struggle first." – Regina Scott
2) "In Seattle we live among the trees and the waterways, and we feel we are rocked gently in the cradle of life. Our winters are not cold and our summers are not hot and we congratulate ourselves for choosing such a spectacular place to rest our heads." – Garth Stein
3) "To some extent, Seattle remains a frontier metropolis, a place where people can experiment with their lives, and change and grow and make things happen." – Tom Robbins
4) "Seattle was a rabid film town in the 70s and 80s because it rained so much." – John Requa
5) "I have a fond place in my heart for Seattle." – Magic Johnson
6) "I've been through WTO riots in Seattle, massive earthquakes, major floods… forest fires. I just try to be as even-keeled and calm as possible." – Gary Locke
7) "The sky in Seattle is so low, it felt like God had lowered a silk parachute over us. Every feeling I ever knew was up in that sky. Twinkling joyous sunlight; airy, giggle cloud wisps; blinding columns of sun. Orbs of gold, pink. flesh, utterly cheesy in their luminosity. Gigantic puffy clouds, welcoming, forgiving, repeating infinitely across the horizon as if between mirrors; and slices of rain, pounding wet misery in the distance now, but soon on us, and in another part of the sky, a black stain, rainless." – Maria Semple
8) "The sky in Seattle is so low, it felt like God had lowered a silk parachute over us. Every feeling I ever knew was up in that sky. Twinkling joyous sunlight; airy, giggle cloud wisps; blinding columns of sun. Orbs of gold, pink. flesh, utterly cheesy in their luminosity. Gigantic puffy clouds, welcoming, forgiving, repeating infinitely across the horizon as if between mirrors; and slices of rain, pounding wet misery in the distance now, but soon on us, and in another part of the sky, a black stain, rainless." – Maria Semple
9) "Seattle is this curious liberal 'island.'" – Jonathan Raban
10) "Unfortunately Seattle is my muse, for the better or worse of Seattle – I'm not sure." – Maria Semple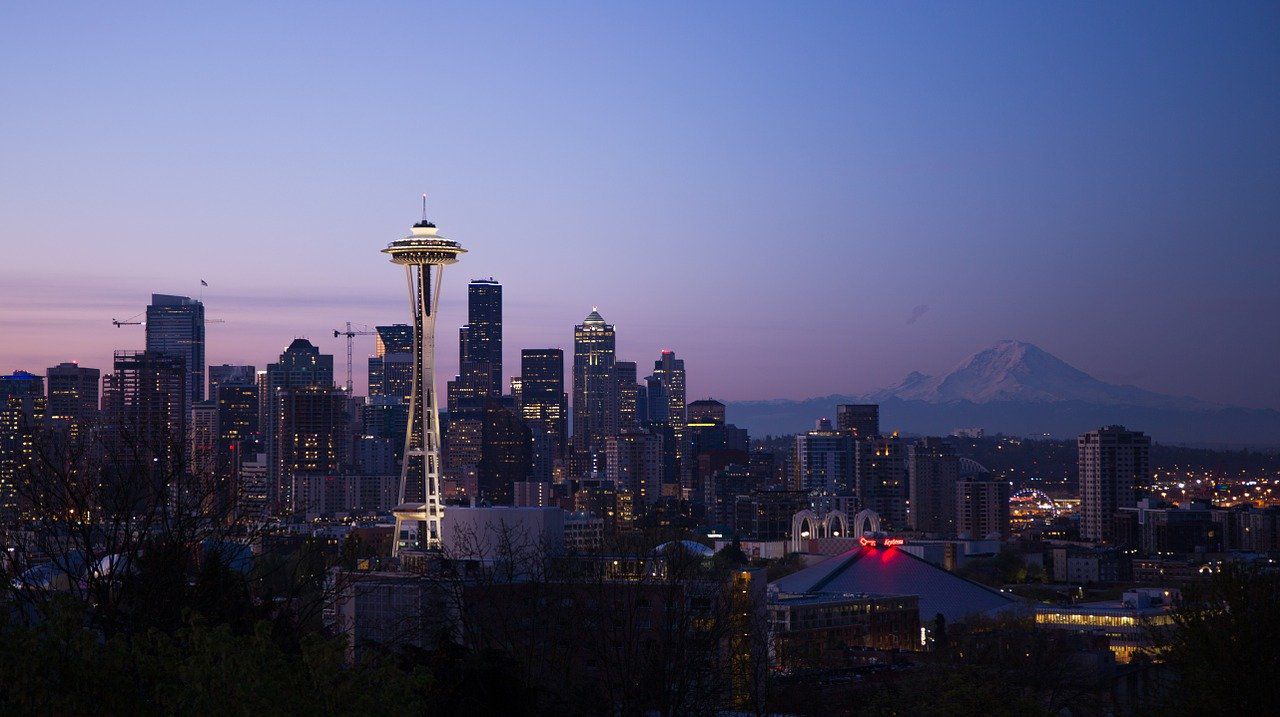 ---
Seattle Sayings About The People
Many famous people were born and bred in Seattle. Icons such as Kurt Cobain, Chris Cornell, and Bill Gates. They say that it's people that make a place what it is, so what can you expect from the citizens of Seattle?
11) "To some extent, Seattle remains a frontier metropolis, a place where people can experiment with their lives, and change and grow and make things happen." – Tom Robbins
12) "Seattle is for people who love culture, but refuse to sacrifice their wild nature to attain it." – Kimberly Kinrade
13) "Seattle is not an overly friendly city. It is a civil city, but not altogether friendly. People from outside mistake the civility for friendliness. Seattle is full of people who have their own lives to live. They won't waste their time being friendly. But they are civil." – Jonathan Raban
14) "Your friends in Seattle are downright Canadian in their niceness. None of you has a cell phone. The girls wear hoodies and big cotton underpants and walk around with tangled hair and smiling, adorned backpacks." – Maria Semple
15) "If I'd written all the truth I knew for the past ten years, about 600 people – including me – would be rotting in prison cells from Rio to Seattle today. Absolute truth is a very rare and dangerous commodity in the context of professional journalism." – Hunter S. Thompson
16) "My grandfather was hit over the head by a crane boom in Seattle. Some of the family claimed he was never a violent, crazy person before that. Some say he was. It depends who you believe." – Chuck Palahniuk
17) "In Seattle, I soon found that my radical ideas and aesthetic explorations – ideas and explorations that in Richmond, Virginia, might have gotten me stoned to death with hush puppies – were not only accepted but occasionally applauded." – Tom Robbins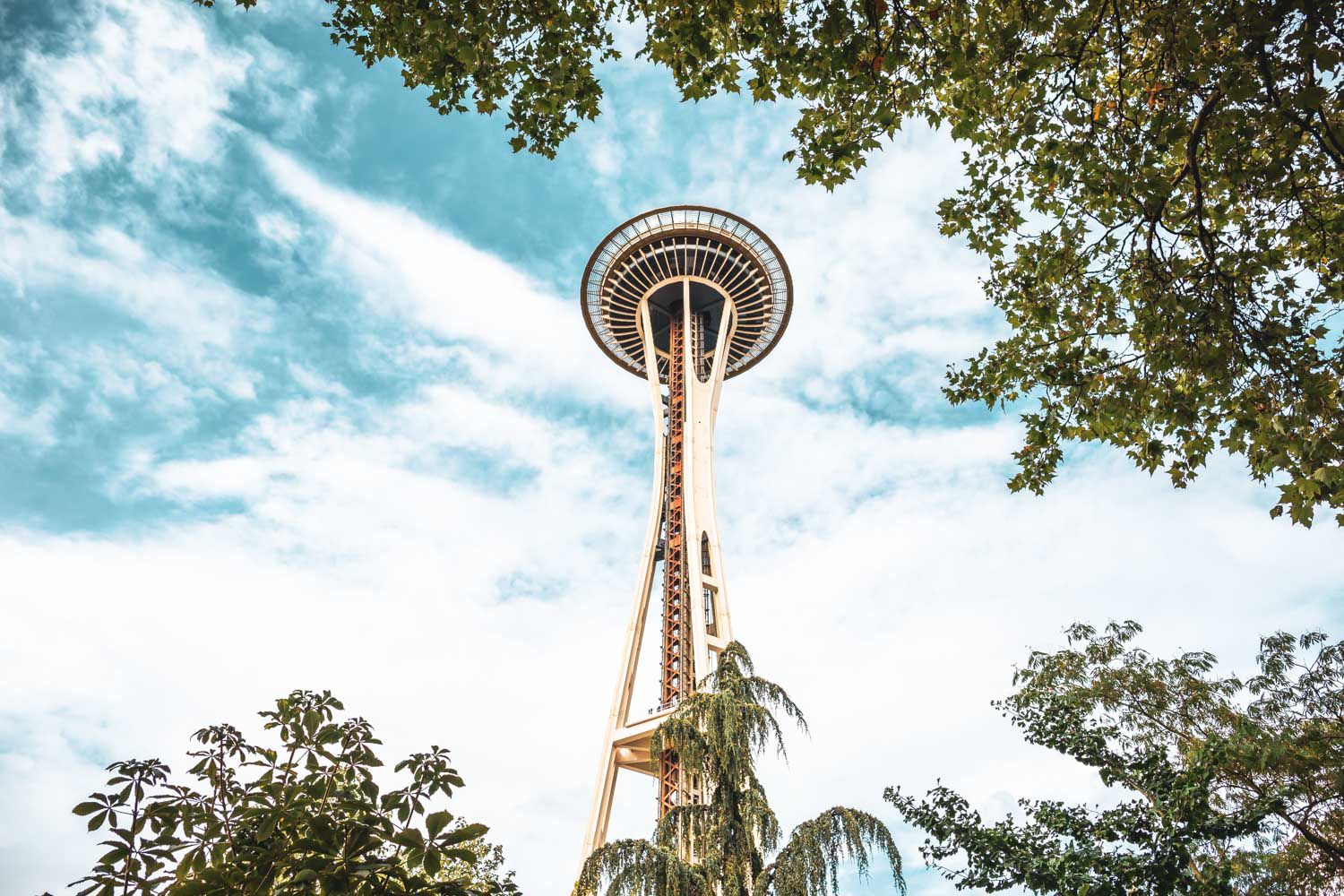 ---
Quotes About Seattle And The Music Scene
Some of the most iconic musicians have found their fame in Seattle. There's something magical about the city that serves as inspiration, and a crowd that supports the art.
18) "Seattle very much benefited from this geography where it was a town nobody had really heard of in terms of a music scene. So we had that factor of being a new discovery." – Chris Cornell
19) "When it comes to grunge or even just Seattle, I think there was one band that made the definitive music of the time. It wasn't us or Nirvana, but Mudhoney. Nirvana delivered it to the world, but Mudhoney were the band of that time and sound." – Eddie Vedder
20) "If you started in New York you were dealing with the biggest guys in the world. You're dealing with Charlie Parker and all the big bands and everything. We got more experience working in Seattle." – Quincy Jones
21) "All I really had was a suitcase and my drums. So I took them up to Seattle and hoped it would work." – Dave Grohl
22) "I never felt bad about being lumped in with other Seattle bands. I thought it was great." – Chris Cornell
23) "I think what's beautiful when you're looking at artists like Macklemore and you're looking at artists like Ayron Jones, they're proud of Seattle and they're bringing it back. Seattle's a real music town. When you act ashamed of that, you should be pushed outta the game as far as I'm concerned." – Sir Mix-a-Lot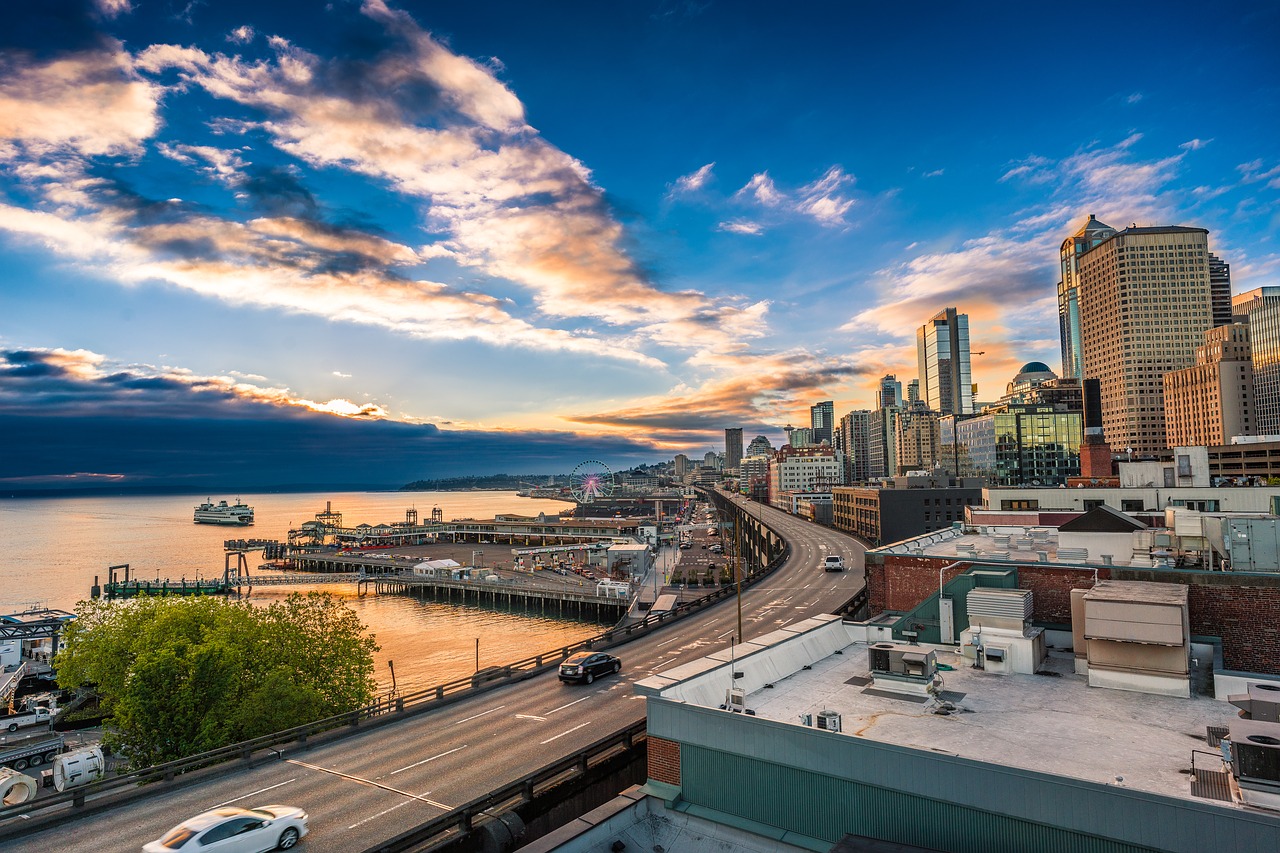 ---
Seattle Quotes About Sports
Seattle's sports history is colorful, to say the least. The city boasts eight major professional teams including the NFL's Seattle Seahawks and MLB's Seattle Mariners. These Seattle-born sportsmen and teams have inspired a few iconic words to be uttered.
24) "To be able to bring the NFL trophy back as someone who was born and grew up in Seattle is just an amazing feeling." – Paul Allen
25) "It never has been personal. It has always been business, I guess is the way I describe it. Maybe it is the Seattle Seahawks and the San Francisco 49ers. There is certainly a rivalry there, but it is not a hatred. We both are in this game, and we are both very successful, and we can compete on the field but still respect one another off the field." – Spencer Rascoff
26) "Traditionally, Seattle has been a great sports town and a great football town. What the Huskies have achieved over the years has been pretty amazing. That's how I got my first taste of football – when I went with my father to Husky Stadium." – Paul Allen
27) "I once saw professional soccer up there in Seattle, the Sounders. I went and saw that. I'm not a big soccer fan, but watching a live game is unbelievable. And then I went to Italy and saw a soccer match; it's something everyone should do once. It'll blow your mind." – Guy Fieri
28) "The first time I played against Seattle was the only time I felt destroyed. Vin Baker just manhandled me. The whole thing, their double teams, their movement, everything. I must've had eight turnovers. Which isn't a big deal for me because I turn the ball over a lot." – Tim Duncan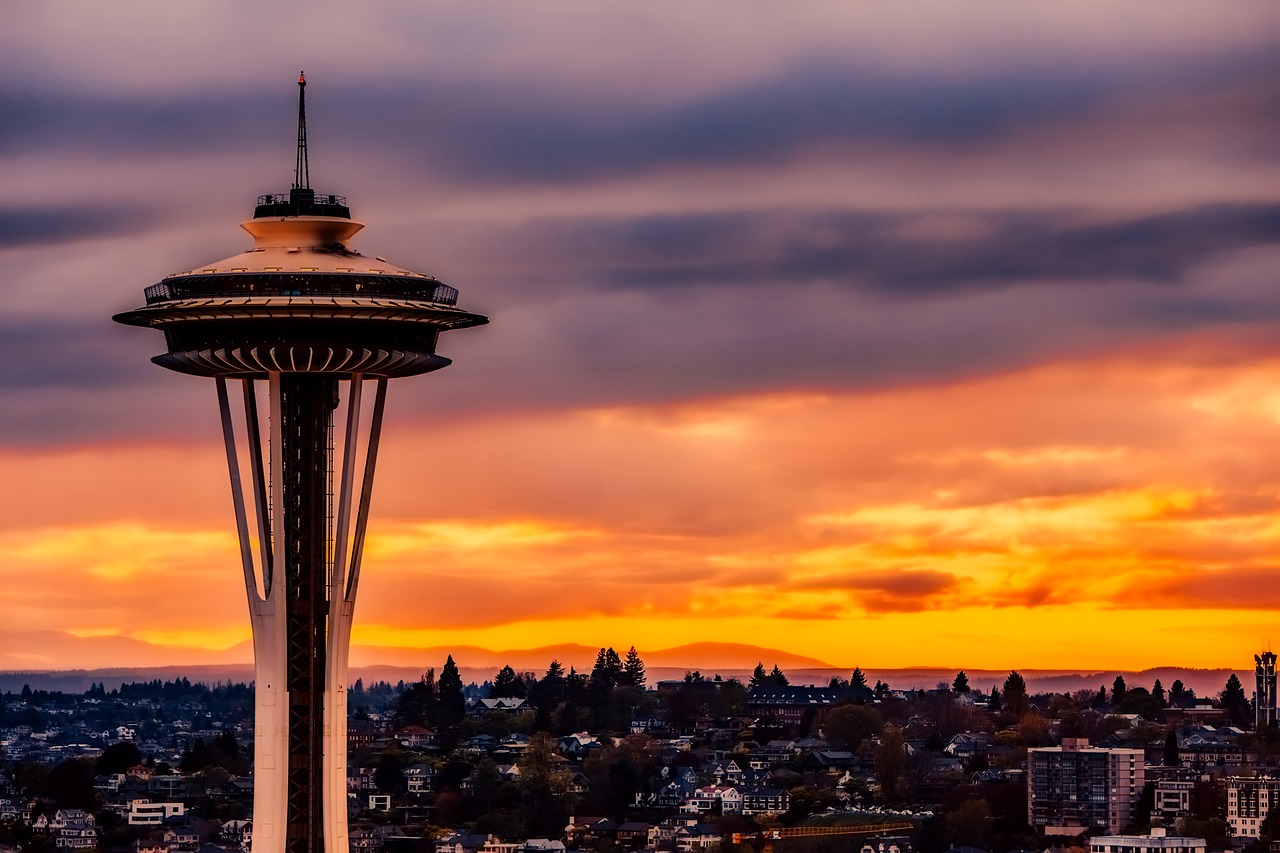 ---
Seattle Slogans About Everyday Life
As stunning as the city is, there are plenty of mixed reviews. From the following quotes and sayings, it's clear that there's a definite love-hate relationship with Seattle. I suppose you'll have to visit to make up your own mind.
29) "Simply as a writer of books, I'm thrilled and proud that Seattle should have raised, on a public vote, sufficient money to build a central library, and moreover to rebuild every other library in the city: 28 of them." – Jonathan Raban
30) "Seattle is like a global gumbo, a melting pot with all kinds of people the rich, the poor, white people, some Chinese, Filipino, Jewish and black people they're all here." – Quincy Jones
31) "Summer in Seattle allows me to indulge in some of the region's top culinary delights." – Tom Douglas
32) "I think it's evident that expensive neighborhoods in Seattle are surrounded by natural beauty. That elevates city life. So if we can make cities more attractive in the long run, we can be smarter about issues like development, zoning, and economics." – Stone Gossard
33) "I got back to Seattle, and I ran into the office, I'm having so much fun." – Jeff Bezos
34) "I wore a $30 vintage wedding dress for my 8th birthday in an underground jazz club in Seattle. This was what I wanted." – Dove Cameron
35) "Tacoma is actually my hometown, but if you live within 40 minutes of Seattle, you say Seattle." – Jo Koy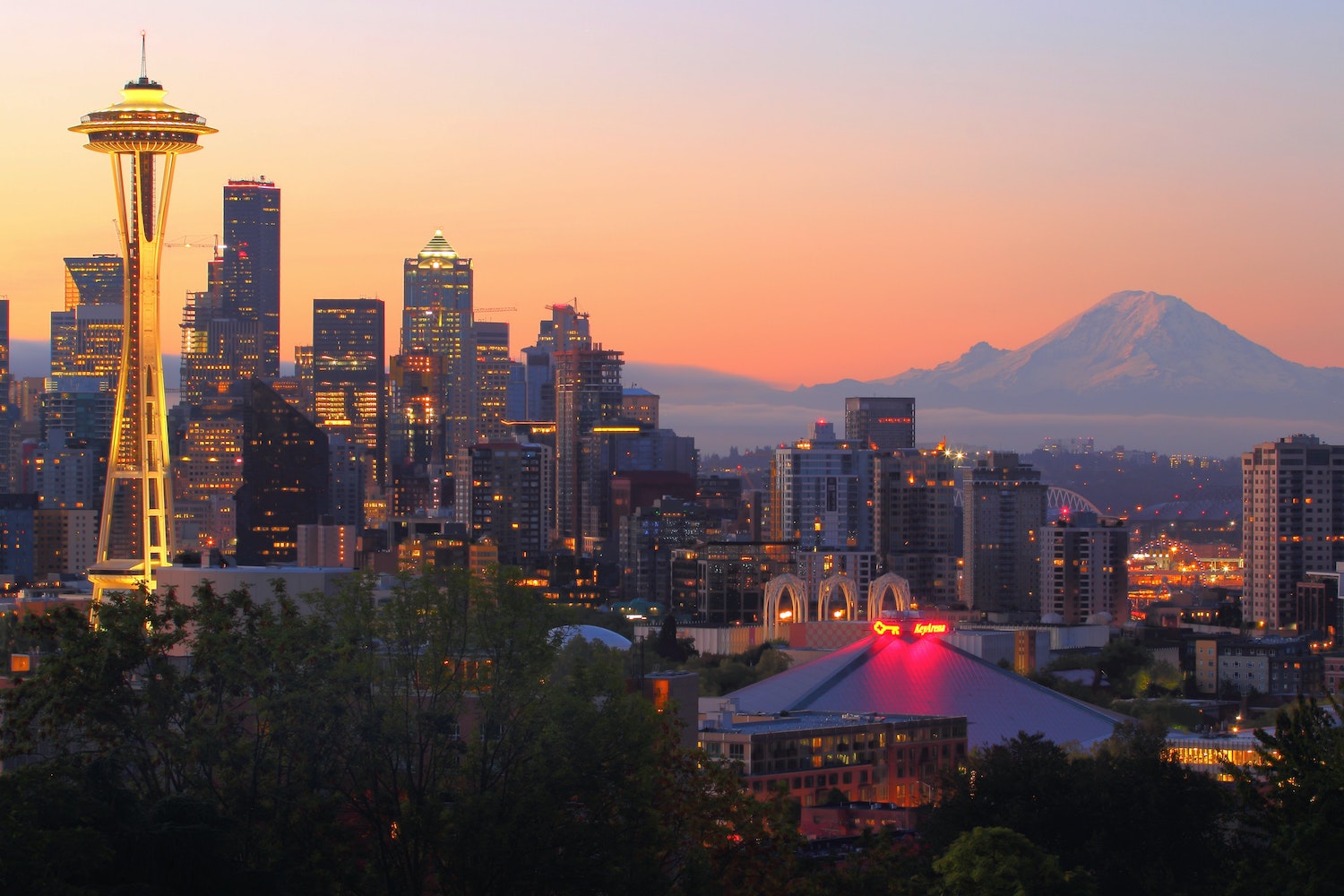 ---
Nature And Weather Quotes About Seattle
The city was named after Chief Seattle, a Suquamish and Duwamish chief. The leader was famed for speaking positively about the environment and encouraging others to do the same. With this in mind, here are some of the most colorful quotes about the environment and Seattle.
36) "The bluest skies you've ever seen in Seattle." – Perry Como
37) "All those ninnies have it wrong. The best thing about Seattle is the weather. The world over, people have ocean views. But across our ocean is Bainbridge Island, an evergreen curb, and over it the exploding, craggy, snow-scraped Olympics. I guess what I'm saying: I miss it, the mountains and the water." – Maria Semple
38) "Seattle, the mild green queen: wet and willing, cedar-scented, and crowned with slough grass, her toadstool scepter tilted toward Asia, her face turned ever upward in the rain; the sovereign who washes her hands more persistently than the most fastidious proctologist." – Tom Robbins
39) "My wife and I just prefer Seattle. It's a beautiful city. Great setting. You open your front door in the morning and the air smells like pine and the sea, as opposed to bus exhaust." – Ron Reagan
40) "At night, what you see is a city, because all you see is lights. By day, it doesn't look like a city at all. The trees out-number the houses. And that's completely typical of Seattle. You can't quite tell: is it a city, is it a suburb, is the forest growing back?" – Jonathan Raban
41) "Earth does not belong to us; we belong to the earth. Take only memories, leave nothing but footprints." – Chief Seattle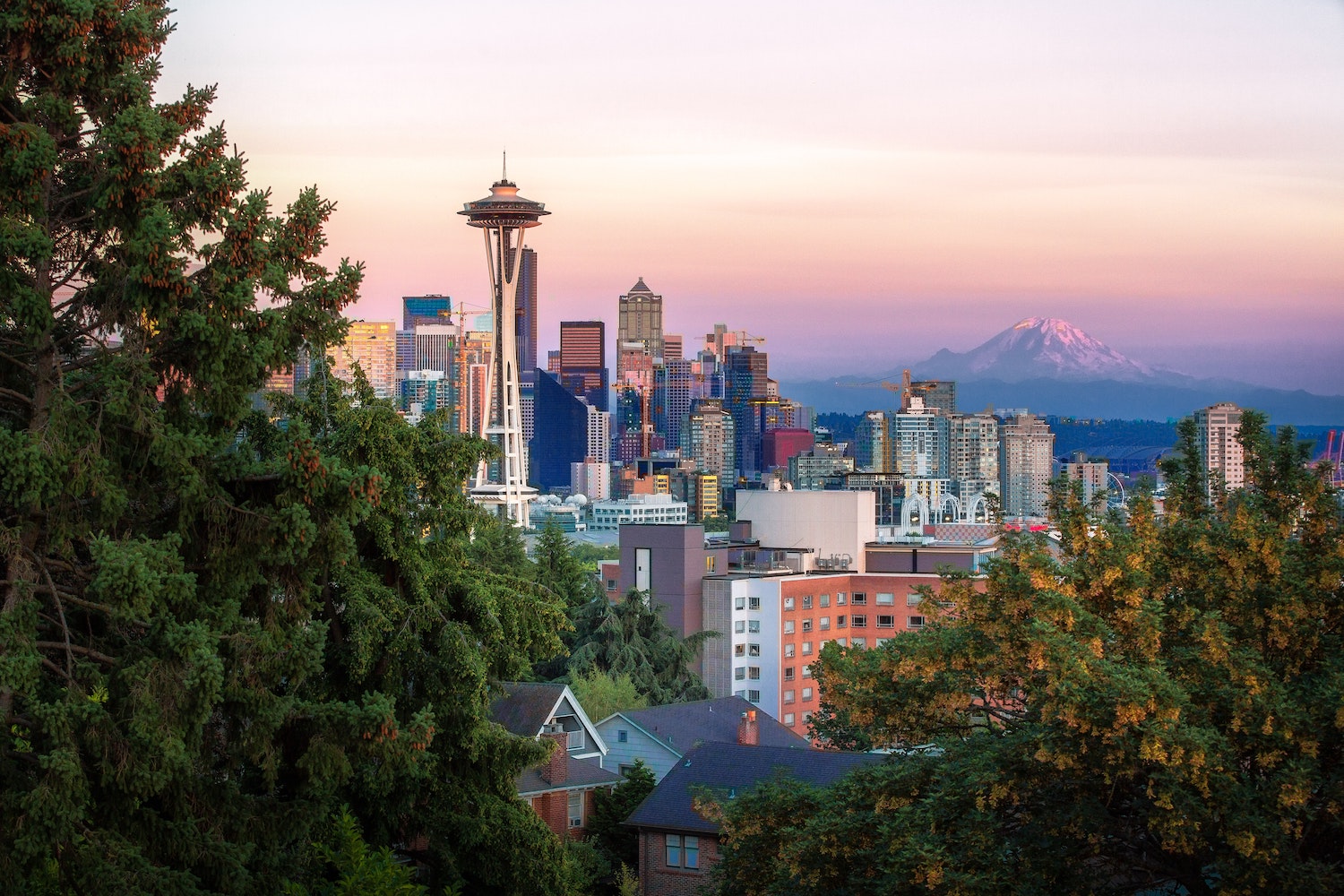 ---
Coffee And Pike Place Market Quotes And Sayings
As you can imagine, the home of the first Starbucks has generated quite a large coffee culture. The first Starbucks was at Pike Place Market, which is still a popular tourist attraction today. So, if you're looking for a coffee-inspired saying about Seattle – feast your eyes!
42) "You're not awake in Seattle if you hadn't had your coffee." – Unknown
43) "In Seattle, you haven't had enough coffee until you can thread a sewing machine while it's running." – Jeff Bezos
44) "Something's fishy here at Pike Place." – Unknown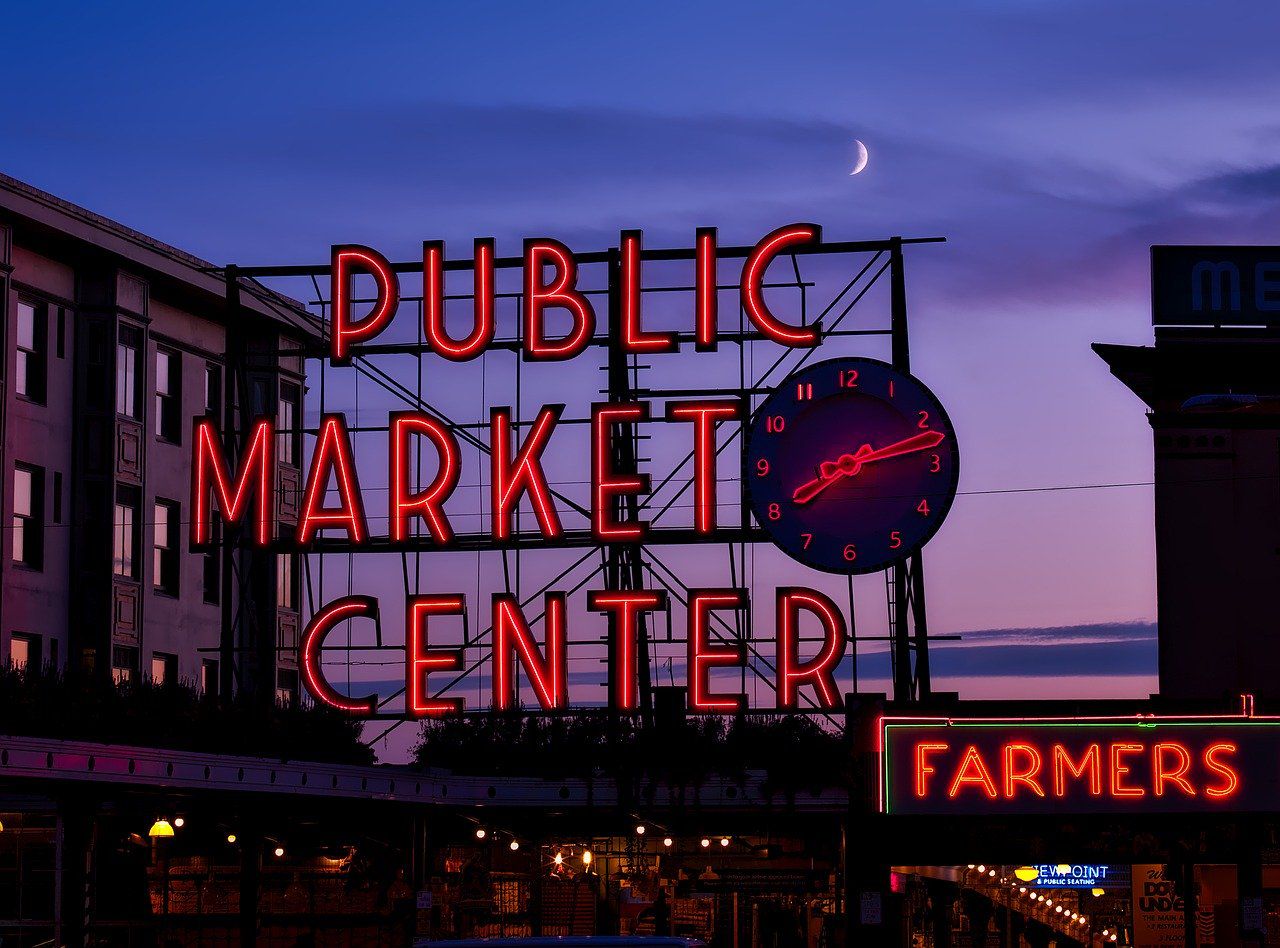 ---
Seattle Quotes About Technology
As the home of both Microsoft and Amazon's headquarters, Seattle is America's fastest-growing tech hub. This has led to several tech-inspired quotes about the booming city.
45) "And Seattle isn't really crazy anymore. It's a big dot-com city." – Krist Novoselic
46) "Seattle is a fantastic place to build a great technology-enabled consumer company." – Dan Levitan
47) "I think there are four or five interesting pockets where a lot of cool technology companies are getting started. Chicago is one of them. New York is certainly another. Silicon Valley really dominates. And you're seeing some stuff out of Boston and Seattle and down South." – Eric Lefkofsky
48) "The incredible density of talent in Seattle … means that this is going to be a big, long-term presence for us." – Aditya Agarwal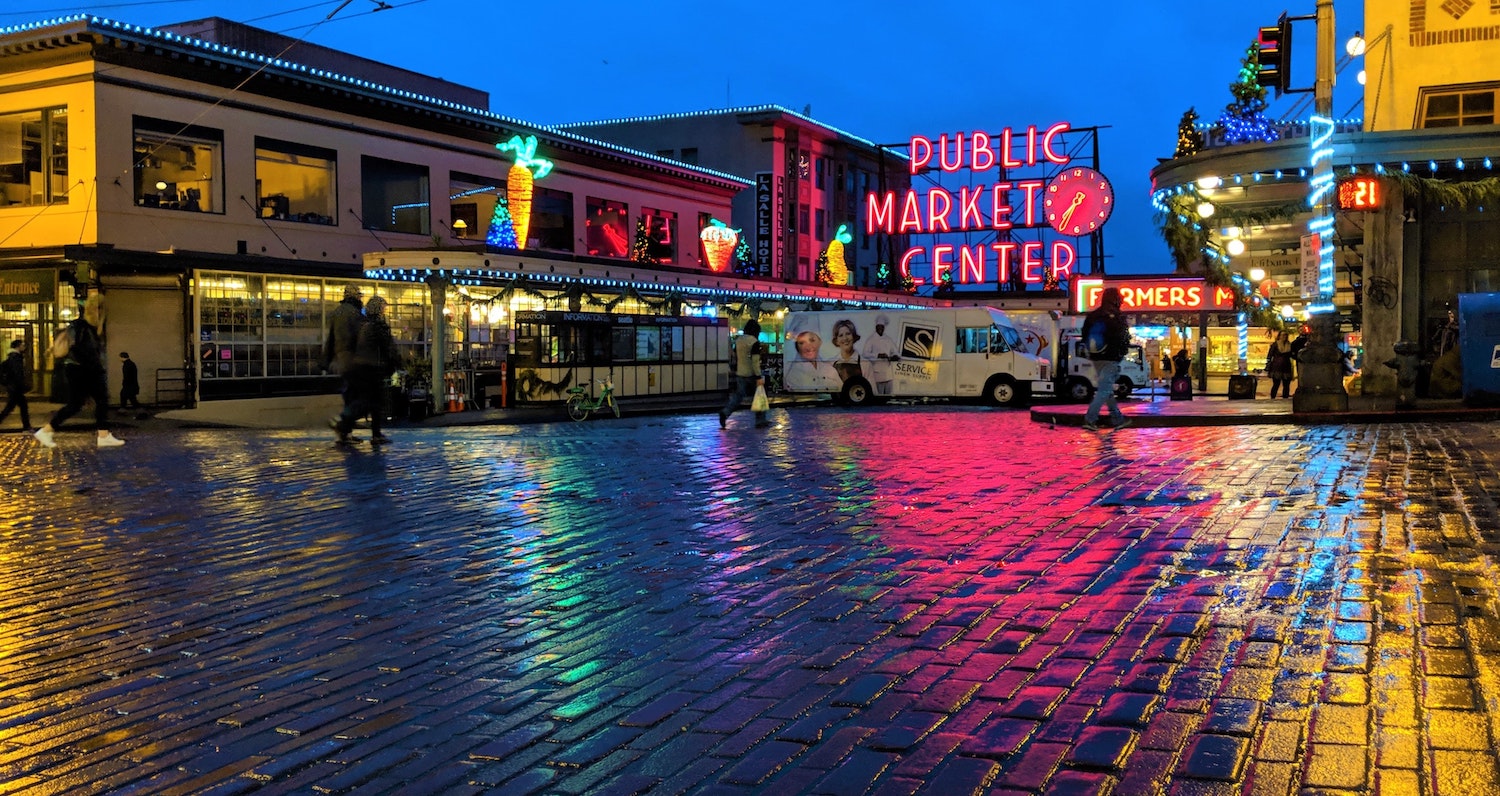 ---
Seattle-Centric Quotes About Washington State
Seattle is Washington State's largest city. Not to be confused with Washington city, the state in the Pacific Northwest region is significantly more naturally beautiful and admired as one of the wealthiest and socially progressive states.
49) "But if you're looking to be spooked by really tall trees then you've got to go to Washington." – Dar Williams
50) "She was back in western Washington state, where rain was so prevalent that a day of sunshine was the lead story on the local news." – Susan Mallery
51) "Seattle's Moraine not only make Washington State proud, but also the whole American progressive music scene joyful. … It's simply an impressive dead on eleven song tour de force. … GET THIS! Highly Recommended!" – Lee Henderson
---
Seattle Phrases From Songs
There are plenty of famous song quotes about New York and other American states, but what about Seattle? Here are a few Seattle phrases that come from song lyrics.
52) "Welcome to Seattle" – Boom Bap Project, Welcome to Seattle
53) "Summer in Seattle." – Laurie Lewis Quintet, Summer in Seattle
54) "Hello Seattle, I am the crescent moon shining down on your face." – Owl City, Hello Seattle
55) "The Shadow of Seattle" – Marcy Playground, The Shadow of Seattle
56) "September in Seattle, waiting on a train." – Shawn Mullins, September in Seattle
57) "Summer Night in Seattle" – Jenna Drey, Summer Night in Seattle
58) "Seattle was a riot." – Anti-Flag, Seattle Was a Riot
59) "Whether I waited for those records or helped Seattle cry, it was the best I ever had." – The Swellers, The Best I Ever Had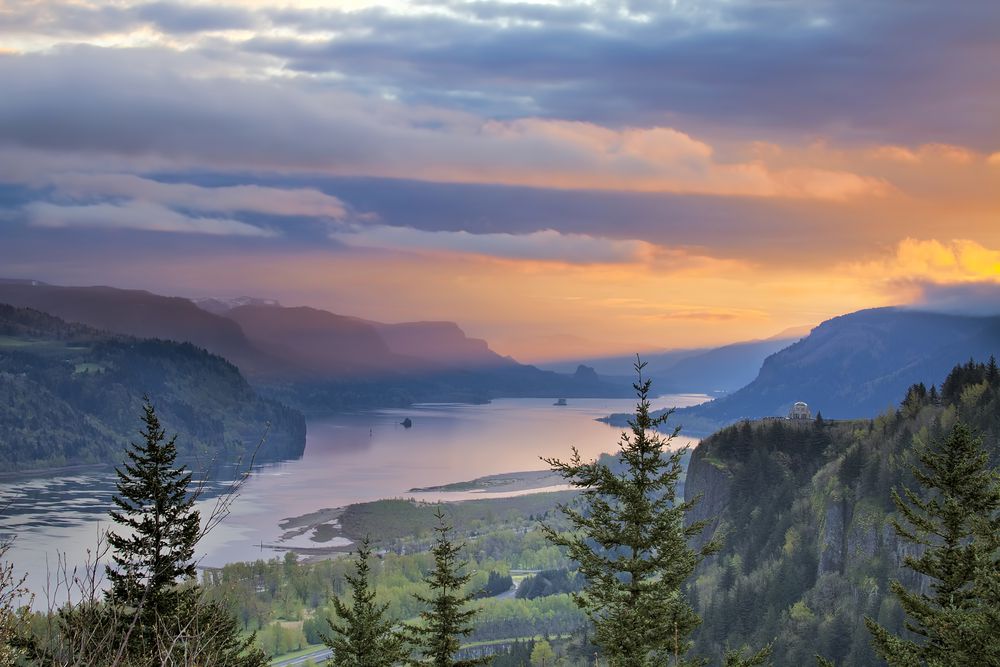 ---
Sleepless In Seattle Love Quotes
The narrative of 1993 romantic comedy Sleepless in Seattle tells of a new life starting in the cosmopolitan city. In the process, the protagonist finds love – with both the city and a particular person in the city. Here are a few tear-jerking quotes that are quoted in Valentine's day cards around the world.
60) "Destiny is something that we've invented because we can't stand the fact that everything that happens is accidental." – Annie
61) "Now that was when people knew how to be in love. They knew it! Time, distance; nothing could separate them because they knew. It was right. It was real. It was…" – Annie
62) "It was a million tiny little things that, when you added them all up, they meant we were supposed to be together, and I knew it. I knew it the first time I touched her. It was like coming home, only to no home I'd ever known. I was just taking her hand to help her out of a car and I knew it. It was like magic." – Sam
63) "Your destiny can be your doom. Look at me and my Rick." – Becky
64) "Well I'm not looking for a mail-order bride! I just want somebody I can have a decent conversation with over dinner. Without it falling down into weepy tears over some movie!" – Sam
65) "People who truly loved once are far more likely to love again." – Dr. Marcia Fieldstone
66) "Verbal ability is a highly overrated thing in a guy, and it's our pathetic need for it that gets us into so much trouble." – Becky
67) "I've probably told you this a million times, but I don't care. And then he held my hand. At one point I looked down and I couldn't tell which fingers were his and which were mine. And I knew… I knew we would be together forever and that everything would be wonderful." – Barbara
10 Things To Do In Seattle
---
Seattle City Quotes For Instagram
Did it even happen if it's not on Instagram? If you're visiting the Oregon Coast and stop by Seattle, then you'll need a quirky caption to accompany your epic travel snap. Here are a few ideas to get you started.
68) "See you in Seattle"
69) "Seattle has one season: rain"
70) "Seattle State of Mind"
71) "I love coffee so I moved to Seattle"
72) "Got over my fear of needles by visiting Seattle."
---
Amusing Seattle Puns
Everyone loves a good pun, and the city of Seattle offers plenty of potential. If you're a wordsmith who enjoys a play on words, then you'll enjoy the following.
73) "Don't Seattle for anything less than perfect."
74) "I don't needle this attitude right now."
75) "Knock, knock. Who's there? Seattle Washing. Seattle Washing who? Seattle, Washington."
22 Things to Do in Seattle, Washington
---
Any Seattle Quotes To Add?
The seaport city has welcomed countless travelers over the years, many of whom have documented their thoughts and memories. The above famous quotes about Seattle are just a few of many that exist. You may have come across a quote that isn't on this list – and I'd love to hear it and add it to the list!
Feel free to reach out to me on social media to let me know of any epic and amusing quotes that I may have missed. While you're there, you can also follow me for future posts.
Whether it was the romantic quotes from the film, the opportunity to include a pun, or the promise of a lush environment that piqued your interest, a visit to Seattle is a guaranteed win!
---
PLANNING A TRIP TO WASHINGTON OR THE USA?
I don't blame you. After all, I visited here and then ended up moving here! I recommend following my social media profiles to keep up with my life in the PNW, but I also suggest checking out the following guides, lists and blogs I've created about Washington. I've also included some other blog content to check out that looks at destinations in the surrounding states. Start planning that PNW trip of a lifetime NOW!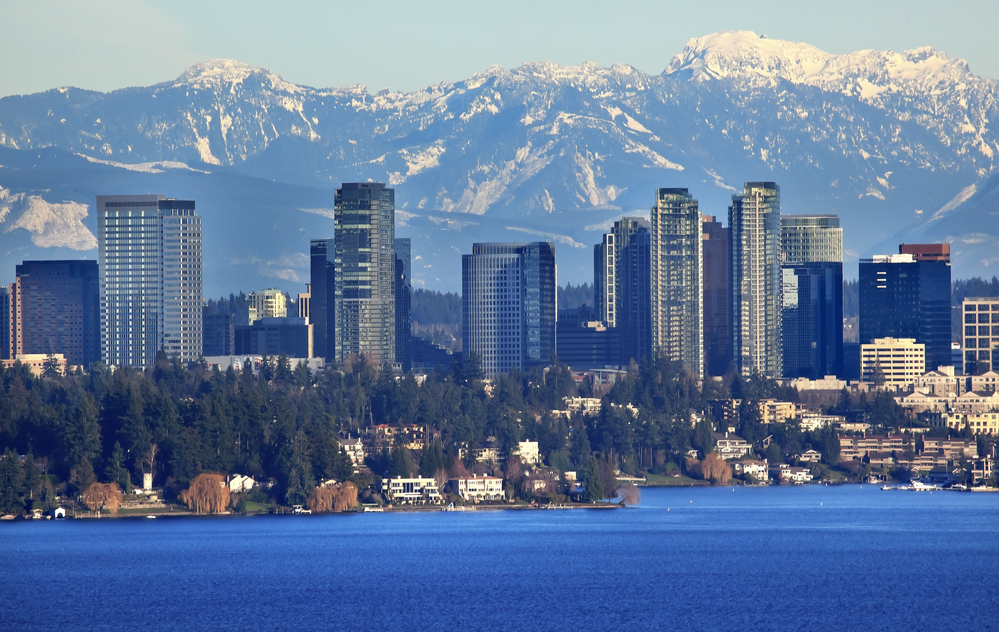 ---
Thanks for reading about these awesome Quotes about Seattle!
Share these Seattle Quotes with your PNW loving crew!
https://www.jonesaroundtheworld.com/wp-content/uploads/2020/06/Seattle-Quotes.jpg
853
1280
TravelTractionsJATW
https://www.jonesaroundtheworld.com/wp-content/uploads/2017/03/logotry-1-1-300x106.png
TravelTractionsJATW
2020-06-09 00:44:32
2020-06-09 00:44:32
75+ Awesome Quotes About Seattle Perfect For a Rainy Day