Looking for a list of fun Jamaica Quotes and famous Jamaican sayings? Well, look no further, as I've put together this awesome guide filled with beautiful and inspiring quotes about Jamaica!
Jamaica is a laid back, stunning tropical Caribbean island. It is well-known for reggae music, jerk chicken, beautiful beaches, and the fastest sprinters in the world.
Jamaican culture is colorful, spirited, and has trickled into neighboring Caribbean islands and spread across the world. The easy-going nature and renowned marijuana culture combined with the love of music creates a unique atmosphere. The country hosts some pretty epic music festivals and has a lot of cool Airbnb options for an unbeatable vacation.
Expect to hear "weh yuh ah seh" when you visit. This translates to "what are you saying?" and is essentially "how are you" in island language. To practice your Jamaican accent, why don't you start with 'beer can' to say 'bacon', so you can reply appropriately.
For all it's otherworldly beauty and dreamy vacation spots, Jamaica has a troubled history. The legacy of which is still prevalent in Jamaican life and society. Many people struggle with poverty and the offshoot problems that it brings. Despite this, it is a beautiful country with a lot to offer.
Check out these diverse quotes about Jamaica, covering everything from music to politics.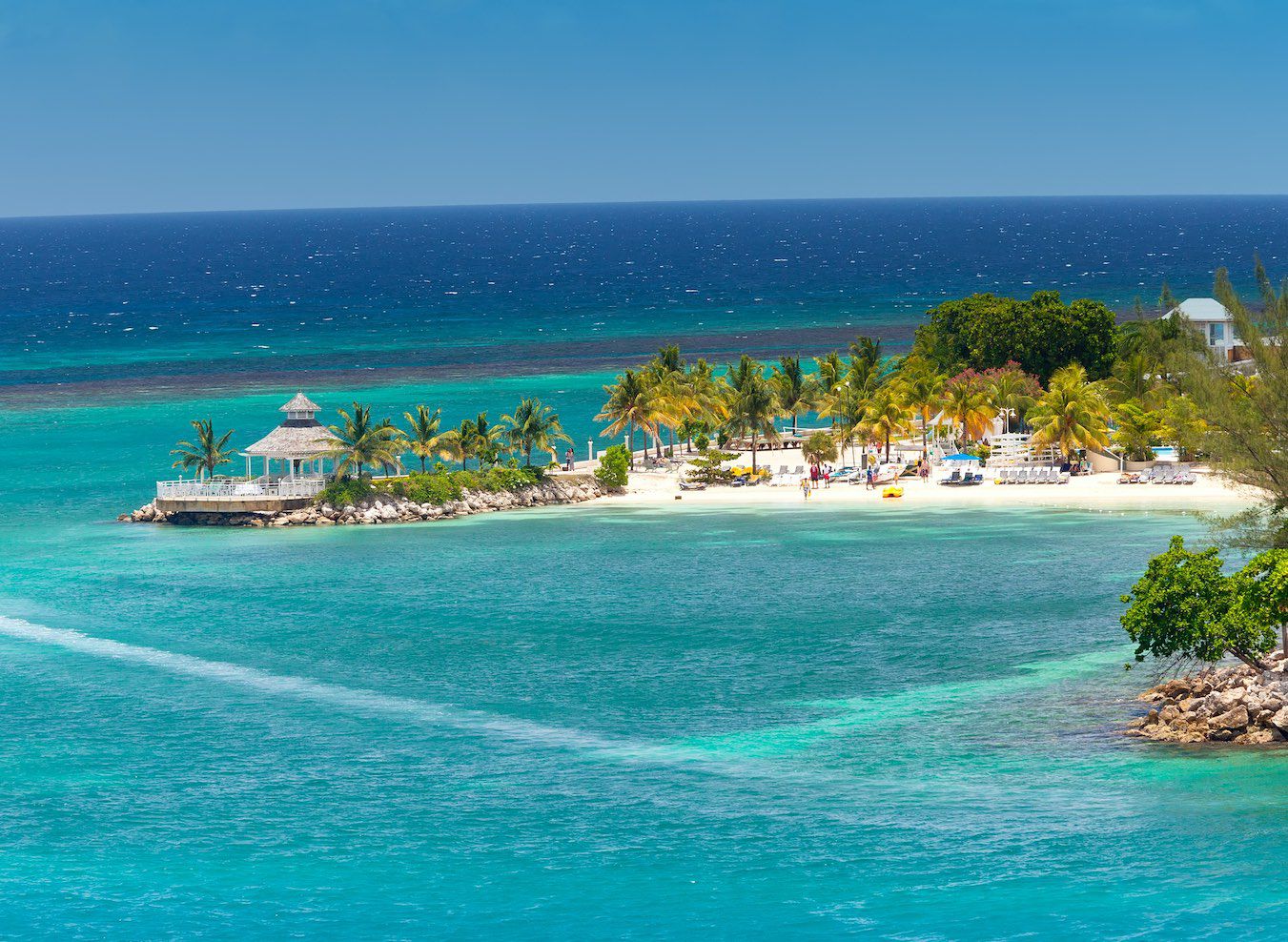 ---
Jamaican Inspirational Quotes
I'm sure you don't need too much convincing to go to Jamaica. Who wouldn't want to sip on rum, with reggae in the background under palm trees on a sandy beach? Here are some inspirational Jamaica quotes to reiterate how cool the country is!
1) "We've seen many heroes from Jamaica, you know, and to be put in that class or to be looked upon on that level is overwhelming. It's pretty big shoes to fill, you know. I'm a size eight, but I'll try my best." – OMI
2) "I love the idea of the street vibe, having folks together, out in the street at midnight." – Sean Paul
3) "Being Jamaican isn't just a nationality. It's an experience you have to love it to understand." – Anonymous
4) "Jamaica is more than just the 'brand' the world recognizes so well; it's a place of pride for the people who live here, its educational institutions, its sports achievements, its science, and technology growth." – Portia Simpson-Miller
5) "Jamaica, we have a bobsled team!" – Cool Runnings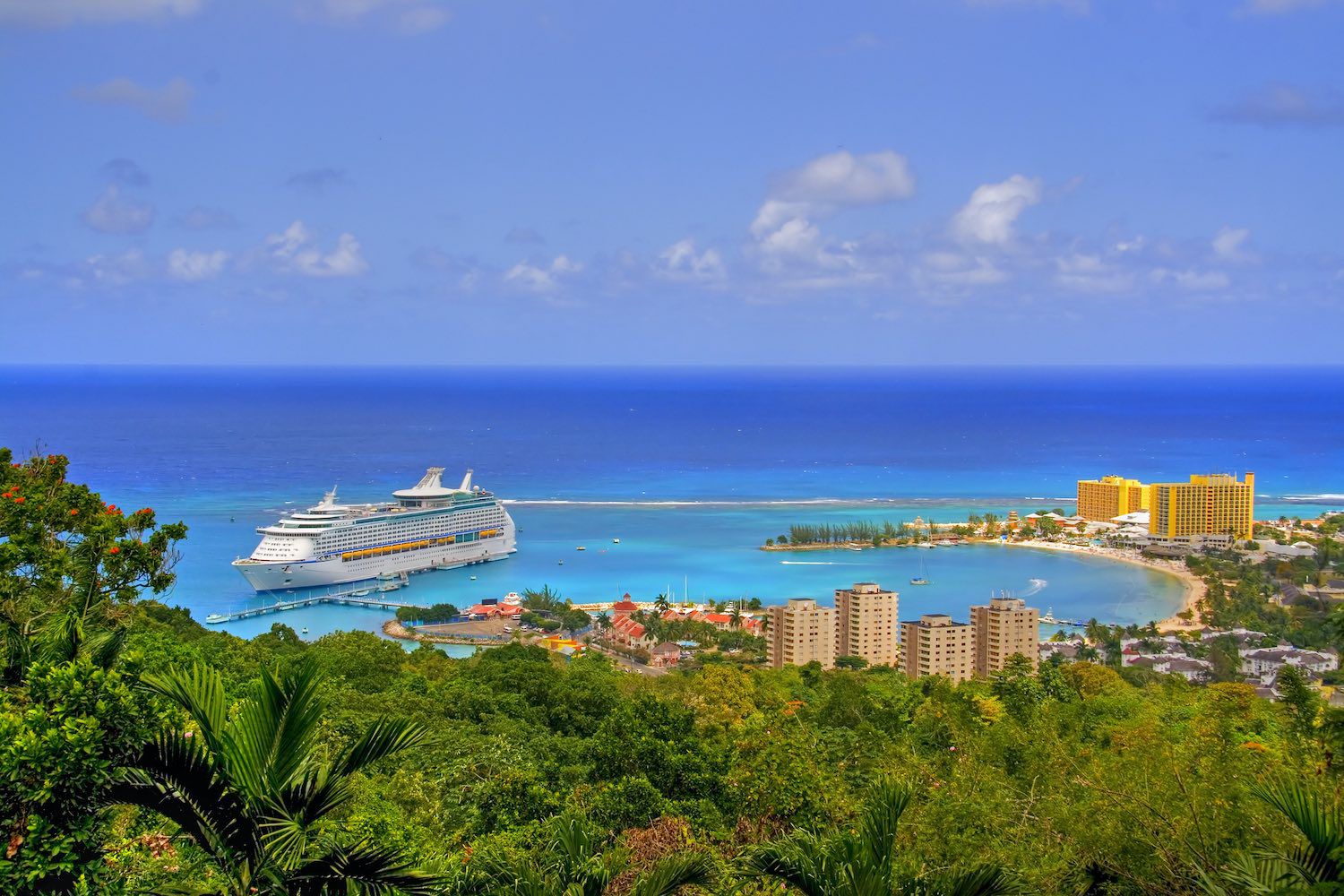 ---
Famous Jamaican Quotes
It is not only us common folk who dream of living out the rest of our days in Jamaica. A couple of big celebrity names have fallen in love with the country, too. Here is a collection of famous Jamaican quotes by a-listers about the island.
6) "Twenty or thirty years from now, I'm going to be on a beach in Jamaica." – Idris Elba
7) "In the Caribbean islands, especially in Jamaica, have I found a country similar to South Africa plus the racial freedom I had sought so long." – Peter Abrahams
8) "I can't really live outside Jamaica. I can be away, but only for a while." – Usain Bolt
9) "I definitely know I'm going to be working a lot more with my foundation when it comes to developing the kids in Jamaica." – Usain Bolt
10) "Ireland kind of reminds me of Jamaicans – there are a lot of Irish people in Jamaica. It's the blend of their easy-going nature, cool mentality, and warmth." – Shaggy
11) "I think that anybody, once we leave Jamaica, automatically, any citizen becomes an ambassador for the flag, for Jamaica. It's a country that's so rich in culture. We even have a bobsled team, and we ain't even got snow. We do everything in extreme." – Shaggy
12) "The Caribbean is such a rich place, and Jamaica, personally, is one of my favorite places in the world." – Cheo Hodari Coker
13) "I love Jamaica so much. I've been there so much, and I think it would be great if we could shoot a movie there." – Jonathan Levine
---
Jamaica Music Quotes
Did you know that Jamaica produces the most music per capita? And that it is the birthplace of not one, but five music genres. There is no other place in the world that has such a claim to music fame. Reggae, ska, mento, dub, and dancehall are Jamaican original genres of music. The island loves to groove and music is a significant part of its culture. Here are quotes about Jamaican music that are a testament to the strong musical culture.
14) "In Jamaica, the music is recorded for the sound system, not the iPod. It's about experiencing music together, with other people." – Michael Franti
15) "Jamaican music can be aggressive, soulful, smooth, and exciting all at once – just like hip-hop. At the same time, there's nothing like Jamaica in the United States. Jamaica is its own thing." – Nas
16) "Bob Marley performed the 'One Love Peace' concert in Jamaica with the two different warring political sides. There's always been that in black music and culture in general. It's no surprise because black music is such a reflection of what's going on in black life. It's not unusual for hip-hop." – Mos Def
17) "When you're in Jamaica, unless you're in a tourist spot, you don't hear Bob Marley; you mostly hear dance hall music." – Michael Franti
18) "Recording in Jamaica is like nothing else. The studios are always closed in America. But in Jamaica, the studio doors are wide open, and there's music blasting out in the street. You can see the reaction of people immediately." – Michael Franti
19) "The music that I represent and helped to create and establish was born in Jamaica." – Jimmy Cliff
20) "When you see a Jamaica video, it's always the hood. Everybody in the video's got guns, and the world looks at it like that's what Jamaica's about. And it affects the economics of the music." – Shaggy
21) "In Jamaica, them always have throwback riddims, recycled old beats, and the hardcore reggae scene is always present. You have faster stuff like the more commercialized stuff, but you always have that segment of music that is always from the core, from the original root of it." – Damian Marley
22) "I've never shied away from country. 'Karma Chameleon' verges on country. Reggae and country are very closely linked. If you go to Jamaica, you hear a lot of country music. There's a correlation." – Boy George
23)"Here's the key to Jamaica, the secret to Jamaican dancehall parties, no matter where you are in the world. If you do not see Japanese people, you're at the wrong party. They source authenticity like no other culture I've ever seen." – Walshy Fire
24) "Doing business in Jamaica is not easy, but it is rewarding." – Michael Lee-Chin
25) "Reggae goes in and out. It sounds so good, it feels so good and feels so tropical, but the problem is not everybody is Caribbean. Not everyone is going to sound authentic doing it, and sometimes it comes off cheesy when other people do it." – Tory Lanez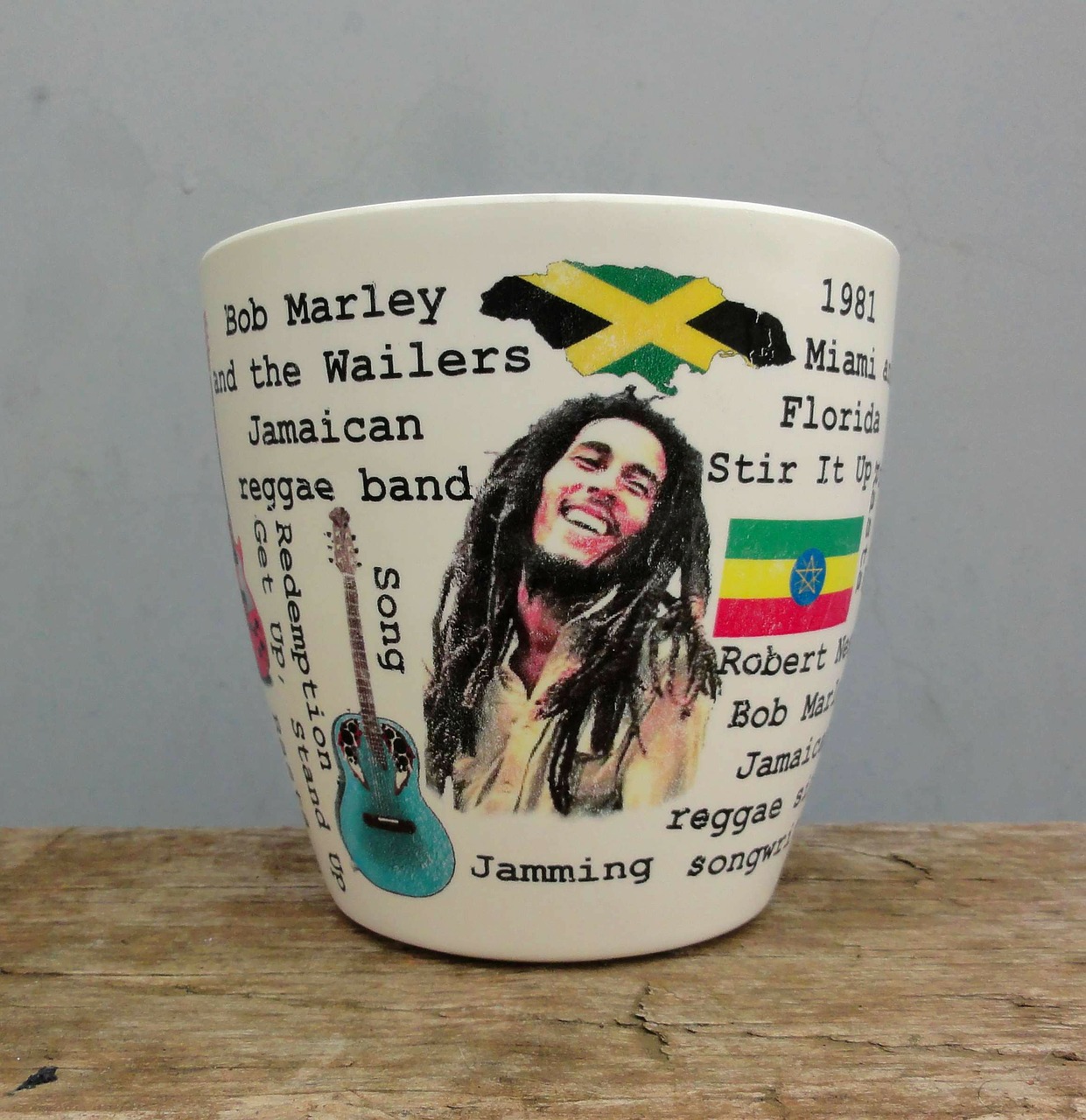 ---
Jamaican Food Quotes
Caribbean food is fragrant and full of flavor. Jerk dishes, especially jerk chicken, which originated in Jamaica, is enjoyed in restaurants across the world. Check out these Jamaica food quotes by people who love the cuisine.
26) "I grew up with coconuts as the main flavor in food in Jamaica. It's part of our culture." – Ziggy Marley
27) "Jamaica has the best coffee, the best sugar, the best ginger, and some of the best cocoa in the world." – Chris Blackwell
28) "I've been there countless times. As far as cuisine, there's not really much that comes out of Jamaica that's on a plate that I don't like." – Dule Hill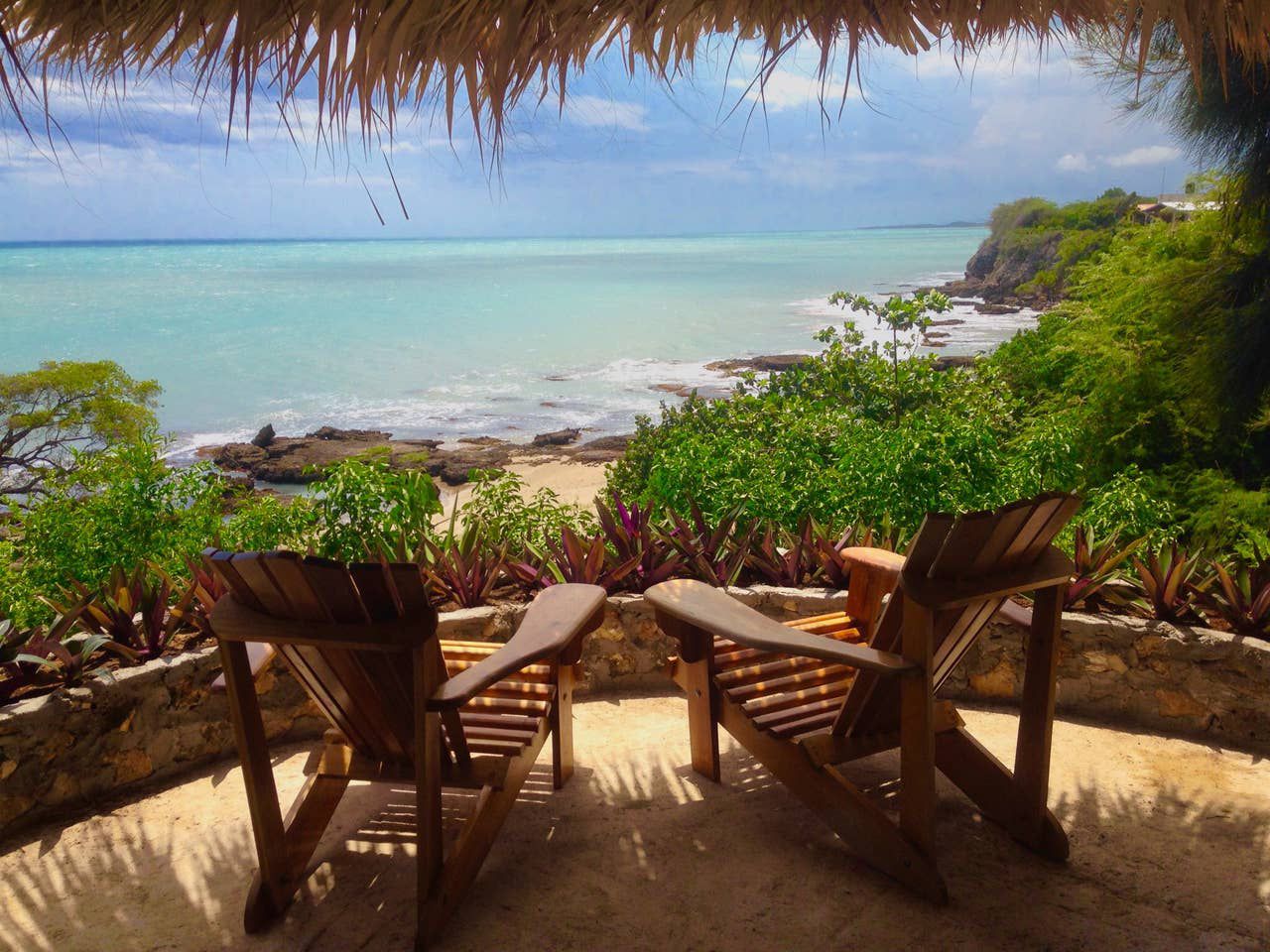 ---
Jamaican Quotes About Life on the Island
We can only dream about life in Jamaica, and the experience of holidaymakers is likely to differ from locals. See it here, straight from the horse's mouth with quotes about life from locals.
29) "Jamaica's a country of great dichotomy. On the one hand, you have a tourist industry with great beaches and resorts, but on the other, you have such great poverty and the violence that goes along with that." – Michael Franti
30) "Growing up in Jamaica, the Pentecostal church wasn't that fiery thing you might think. It was very British, very proper. Hymns. No dancing. Very quiet. Very fundamental." – Grace Jones.
31) "You can tap into culture by exploring what's grown or produced in the region, like going into the Blue Mountains in Jamaica to visit a coffee plantation." – Katie Lee
32) "I live in Kingston. When I tell people I live in Kingston, they start fearing for my life. People ask me if I have Internet in Jamaica. Like, seriously?" – Shaggy
33)"I love running in nature. I don't like running on the streets, I don't like running in the city, I don't like running on the concrete. I love running in nature, so Jamaica provides a lot of that for me." – Ziggy Marley
34) "Port Royal, Jamaica, was built for pirates. The town had a well-protected harbor, corrupt politicians and townsfolk, and a set of ethics that seemed passed down from Sodom and Gomorrah." – Robert Kurson
35) "In Jamaica, you're never very far away from people who don't have very much." – Peter Blair Henry
36) "When you're growing up in Jamaica and you don't have much, and then you gain more and more… you can now share the more that you have with the people that have less because you know what less is like." – Rohan Marley
37) "Being born in Jamaica, race was never an issue. It was always about the type of person I wanted to be, not the color of my skin." – Tessanne Chin
38) "We're not big on irony in Jamaica, sarcasm, and double-talk. We tend to say things plainly, sometimes to the point of boredom." – Marlon James
---
Quotes about the Caribbean
Jamaica is an island country that lies in the Caribbean sea. The Caribbean region is a gorgeous region of the tropics characterized by tasty rum, pristine beaches, and that typical island life. Here are some quotes to inspire your next trip.
39) "There's definitely healing properties to being in proximity to the ocean and that breeze. There's something about that Caribbean climate and humidity." – Johnny Depp
40) "Visual surprise is natural in the Caribbean; it comes with the landscape, and faced with its beauty, the sigh of History dissolves." – Derek Walcott
41) "The Caribbean is an immense ocean that just happens to have a few islands in it. The people have an immense respect for it, awe of it." – Derek Walcott
42) "I go to the Caribbean for a month every January with hand baggage only. All you need is a passport and a credit card." – John Niven
43) "The true Caribbean people… we are carnival people, we are vibrant people, not dead people. We like to be heard and we like to have fun." – Viv Richards
44) "I really like the Caribbean. Anyplace in the Caribbean. I get there, and I feel like a monkey – the perfect state." – Penelope Cruz
45) "There is something fresh and crisp about the first hours of a Caribbean day, a happy anticipation that something is about to happen, maybe just up the street or around the next corner." – Hunter S. Thompson
46) "Latin America and the Caribbean are the happiest on average in the world." – Max Fisher
47) "The ultimate 20-year plan is to be living in the Caribbean, writing, living off the land, eating from the ocean, and probably smoking herb." – Ryan Phillippe
48) "When you're on one of the Caribbean islands, sometimes it's hard to picture how they fit with the rest, but when you see them all joined together like a necklace from space, you see the natural geographic connectedness of them all." – Chris Hadfield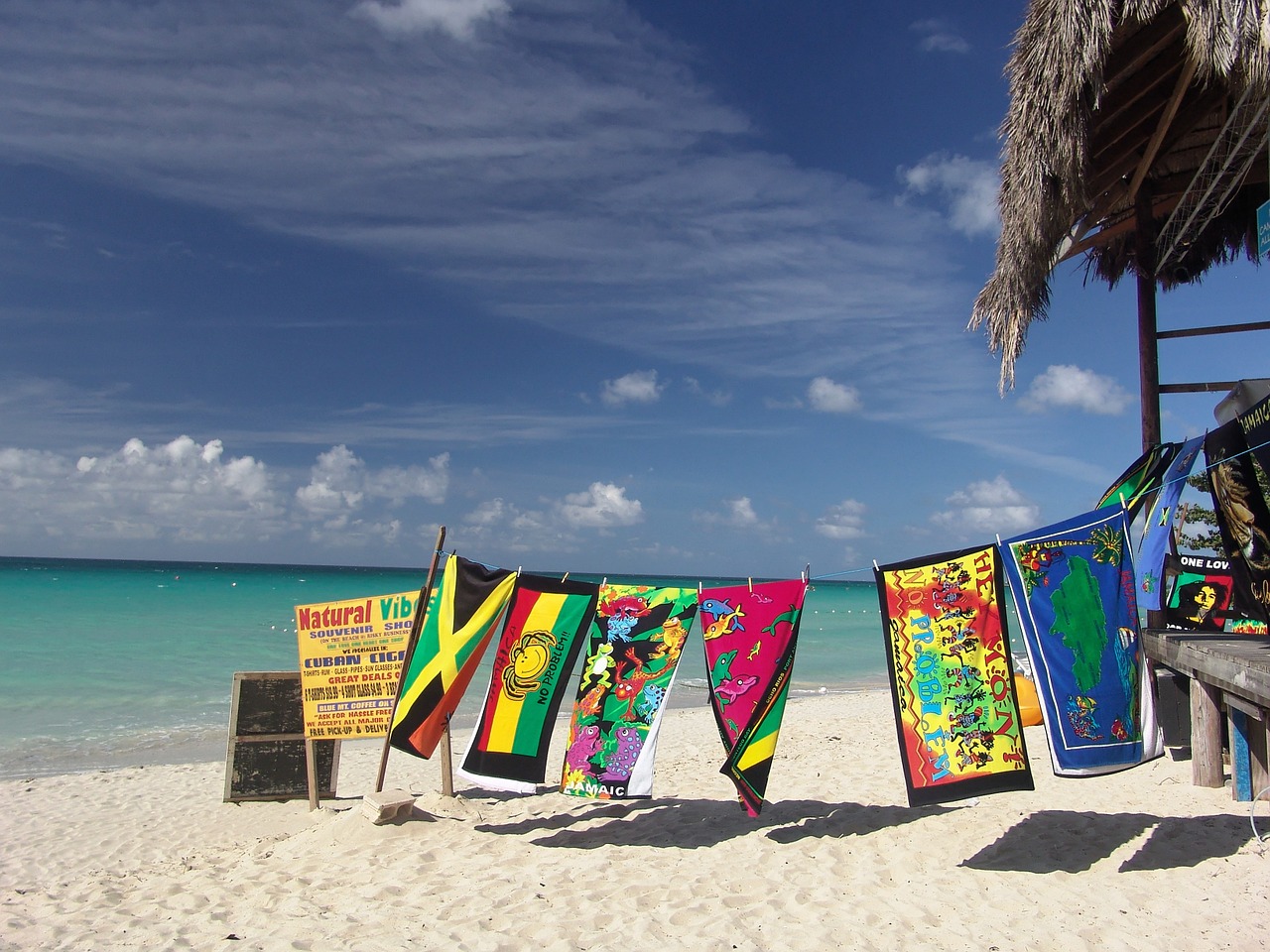 ---
Jamaican Literature Quotes
If you think of James Bond, Jamaica doesn't spring to mind. But the author, Ian Fleming, penned the famous novels in his retreat, Goldeneye, in the northern coastline of Jamaica. There are also many well-known Jamaican born novelists. These quotes about the island are literature centric.
49) "To say 'A High Wind in Jamaica' is a novel about children who are abducted by pirates is to make it seem like a children's book. But that's completely wrong; its theme is actually how heartless children are." – Andrew Sean Greer
50) "'A High Wind in Jamaica' is like those books you used to read under the covers with a flashlight – only infinitely more delicious… and macabre." – Andrew Sean Greer
51) "I wanted a picture of Jamaica that isn't in books, and certainly not in novels." – Marlon James
52) "My father is from Jamaica, and as a child, I spent many holidays there. I remember the weight and drenching wetness of that hot rain, as I experienced it in my childhood, not only for itself but for what it represented for me." – Sadie Jones
53) "In England, rain was thin and cold and made you hunch up inside your coat, walking home from the bus stop. In Jamaica, it was wide and thick and invited you to step into it, and see how wet you could get, and be thrilled that it was warmer than the sea and warmer than your skin; it was abandon." – Sadie Jones
54) "It always amuses me that the biggest praise for my work comes for the imagination, while the truth is that there's not a single line in all my work that does not have a basis in reality. The problem is that Caribbean reality resembles the wildest imagination." – Gabriel Garcia Marquez
55) "I come from a little island with the Caribbean Sea on one side and the Atlantic Ocean on the other. I come from, really, nowhere, and for me, the fiction and the nonfiction, creative or otherwise, all come from the same place." – Jamaica Kincaid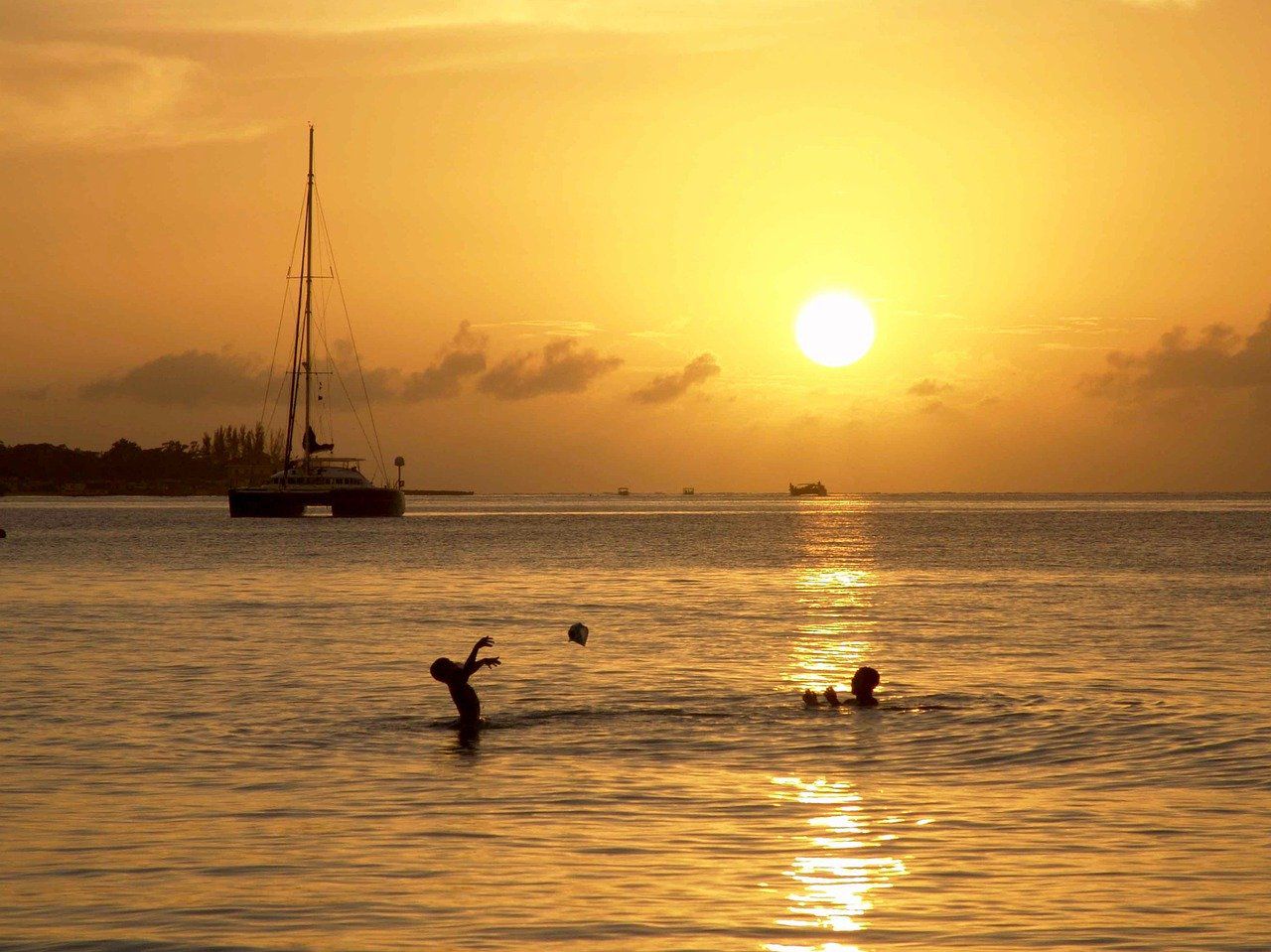 ---
Bob Marley Quotes
Possibly the most famous Jamaican export is reggae legend, Bob Marley. His name is synonymous with Jamaica and reggae. He is renowned for his poetic lyrics about freedom and love which were inspired by his life in Jamaica. Enjoy these famous Bob Marley quotes.
56) "The winds that sometimes take something we love, are the same that bring us something we learn to love."
57) "Beginnings are usually scary, and endings are usually sad, but it's everything in between that makes it all worth living."
58) "Just because you are happy it does not mean that the day is perfect but that you have looked beyond its imperfections."
59) "Don't gain the world and lose your soul, wisdom is better than silver or gold."
60) "The day you stop racing is the day you win the race."
61) "You never know how strong you are, until being strong is your only choice."
62) "Me only have one ambition, y'know. I only have one thing I really like to see happen. I like to see mankind live together – black, white, Chinese, everyone – that's all."
63) "Life is one big road with lots of signs. So when you riding through the ruts, don't complicate your mind. Flee from hate, mischief, and jealousy. Don't bury your thoughts, put your vision to reality. Wake Up and Live!"
64) "The greatness of a man is not in how much wealth he acquires, but in his integrity and his ability to affect those around him positively."
Bob Marley - Motivational Wise Quotes (HD) + Music (Part 1)
---
Famous Jamaican Quotes About Politics
Jamaica is an incredible country. However, it struggles with poverty and societal problems as a consequence of its difficult past. As tourists, we should celebrate the beauty of a country while recognizing some of the more difficult realities.
Here are some famous Jamaican quotes about politics, society, and the struggle of those living on the island.
65) "Technology has changed things, same as everywhere. But the economy has changed drastically. When Jamaica first won independence, our dollar was stronger than the U.S. dollar. Now ours is about 90 to one. That's had a big impact on crime and poverty." – Damian Marley
66) "Jamaica full of ghetto, but boy, I tell you: me never see it like that." – Damian Marley
67) "We don't have all this gay-bashing crime. You don't see that. It's not there. That is not really happening in Jamaica. But because a few artists basically sing it and put records out and the media runs with it, then the stigma becomes big, and now we're trapped with that whole thing. It's really sad." – Shaggy
68) "Jamaica has problems; America has problems; everywhere has problems." – Ziggy Marley
69) "When people come to Jamaica, we don't want them to think about the problems of Jamaica. So let them come be in their paradise." – Ziggy Marley
70) "I'm the blackest member of my family. You know, these mixed families produce children of all colors, and in Jamaica, the question of exactly what shade you were, in colonial Jamaica, that was the most important question. Because you could read off class and education and status from that. I was aware and conscious of that from the very beginning." – Stuart Hall
71) "In 1976, Rastafarians were one of the most violated, persecuted groups in Jamaica. They could be beaten within an inch of their lives, or detained for two years, just for being found in a 'proper' neighborhood." – Marlon James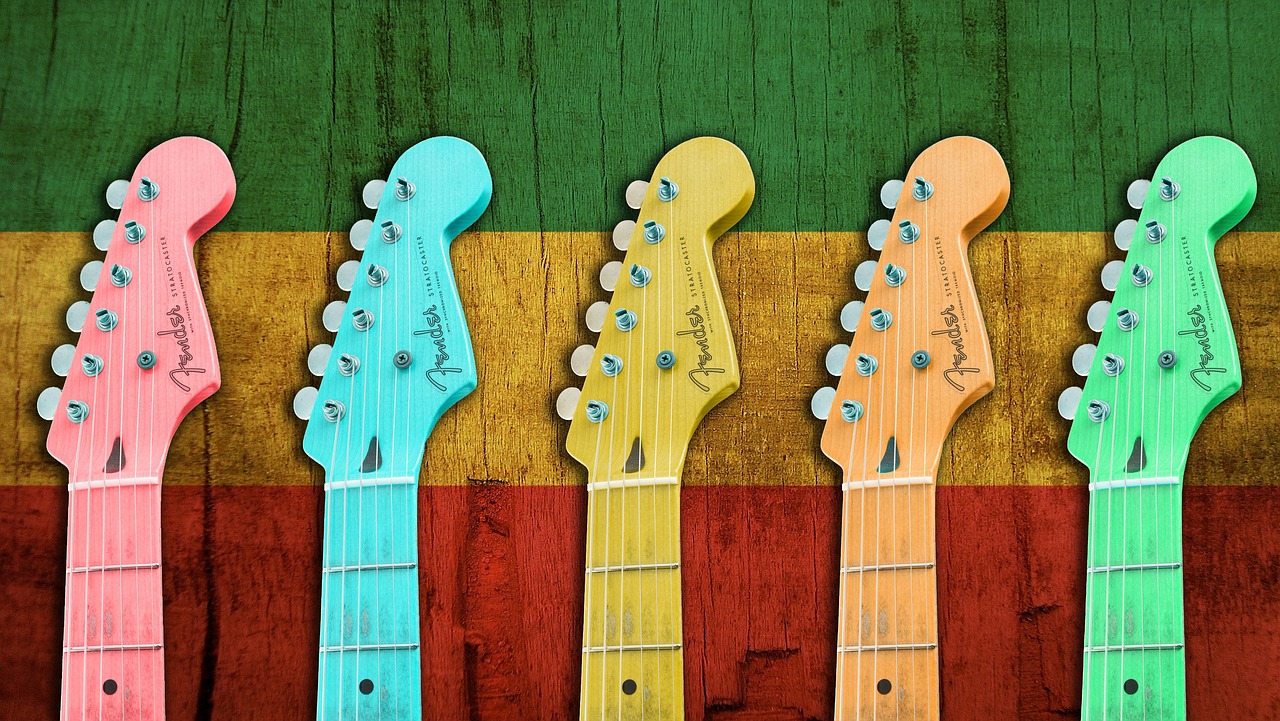 ---
Did I Miss Any Jamaican Sayings or Quotes?
There is no denying that the Caribbean is a tropical paradise. And that Jamaica is the cherry on the top with its unique and lively culture. As the birthplace of some of the greatest music genres in the world, it is enough to plan a trip just to enjoy one of the Caribbean music festivals.
But, if we're being honest, there are a ton of reasons why Jamaica should be on the top of your bucket list. If you love white sandy beaches, laid-back vibes, and delicious food then you'll love Jamaica. And if you're a herb smoker or rum drinker, all the better.
As Jamaicans would say "Rockstone a riva bottom nu know sun hot" (sheltered persons don't know true hardship or troubles). So keep in mind that Jamaica has its troubles and hardships, much like everywhere else.
Get to planning the perfect Jamaican experience. And as a country abundant with waterfalls and natural scenery, check out these waterfall quotes to inspire you.
Let me know if I missed any famous quotes or sayings about Jamaica and I'll do my best to add them in!
Top 15 Things to do in Montego Bay | The Planet D | Jamaica Travel Vlog
---
Looking for some travel inspiration?
My blog is filled with hundreds of fun and helpful travel guides, itineries, round-ups + so much more! I'd love for you to take a look through one or two more of my favorites below: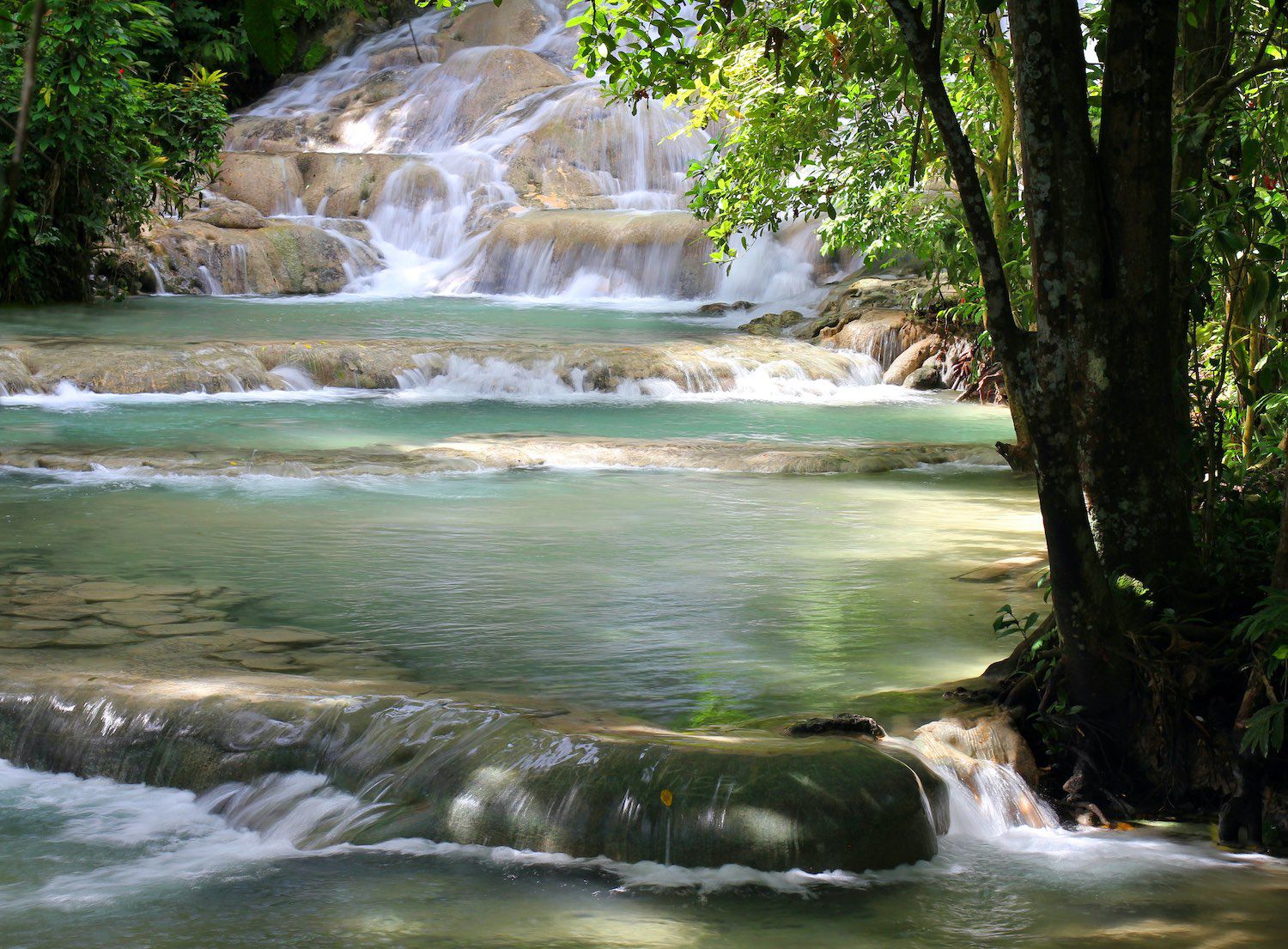 ---
Thanks for reading these amazing quotes about Jamaica!
Share these Jamaica Quotes with your travel crew!
https://www.jonesaroundtheworld.com/wp-content/uploads/2020/06/Jamaica-Quotes.jpg
988
1351
TravelTractionsJATW
https://www.jonesaroundtheworld.com/wp-content/uploads/2017/03/logotry-1-1-300x106.png
TravelTractionsJATW
2020-06-08 22:08:09
2020-06-08 22:09:08
65+ Jamaica Quotes & Jamaican Sayings About Life, Love & Reggae