Looking for some fun and famous quotes about Barcelona? Well, look no further, as I've compiled this amazing list of Barcelona Quotes and Barcelona captions perfect for that next Instagram post!
Home to over 1.5 million people within the city limits, Barcelona is the cosmopolitan capital of the Catalonia region in Spain (and one of my favorite destinations in the world). Thousands of tourists each year flock to the city to explore the beautiful city. Known primarily for its exquisite art and architecture, like the fabulous Sagrada Familia church designed by Antoni Gaudi.
Barcelona is the ultimate European summer city destination to visit. Visitors from all over the world come to the city to experience the Barcelona summer atmosphere.
Head to the beach during the day and let go at one of the city's epic music festivals at night. It's no wonder Barcelona is so popular. Not many European cities have spectacular nightlife right along the beach.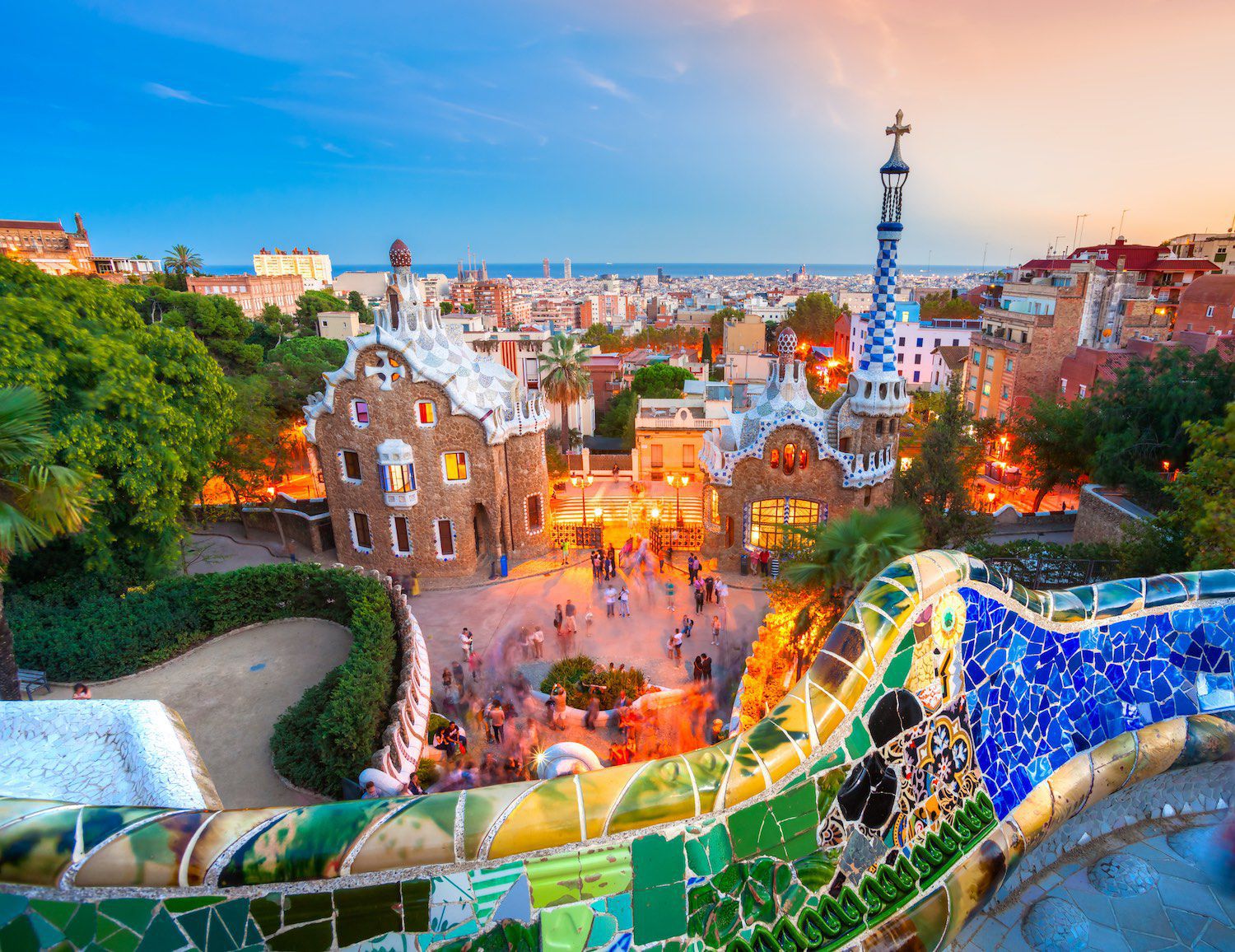 ---
Famous Quotes About Barcelona
The city is without a doubt, gorgeous and electric. Consumed by buzzing culture, rich history, and stunning landscapes, Barcelona is loved by many. It is a wonderful source of inspiration for creative minds. Many of whom have left us with memorable Barcelona quotes and sayings. Enjoy these lively quotes about the city.
1) "Even the moon was embarrassed by the beauty of Barcelona." – Andrew Barger
2) "Barcelona, archives of courtesy, shelter of the foreigners, hospital of the poor, father-land of the brave, vengeance of the offended and pleasant correspondence of firm friendship, and in site, and in beauty, unique." – Miguel de Cervantes
3) "Italy has great food and Barcelona has great energy." – Stefon Harris
4) "I'd love to be popular in Barcelona. That sounds like a fun job." – Bobby Heenan
5) "Marseilles, Barcelona, Trieste, Istanbul – each romances the Mediterranean in its own fashion, mostly by embracing the sea in sweeping C-shaped bays that date back to antiquity." – Andre Aciman
6) "Barcelona is Gaudí's." – Kamand Kojouri
7) "And Barcelona. You should see Barcelona…It is all still comic opera. First, it was the paradise of the crackpots and the romantic revolutionists. Now it is the paradise of the fake soldier. The soldiers who like to wear uniforms, who like to strut and swagger and wear red-and-black scarves. Who like everything about war except to fight. Valencia makes you sick and Barcelona makes you laugh." – Ernest Hemingway
8) "We crossed spacious streets, with building resembling palaces, in La Rambla promenade; the shops were well illuminated and there was movement and life…I did not decide to go to sleep, even though I wished to, so I could rise early and contemplate, in daylight, this city, unknown to me: Barcelona, capital of Catalonia." – Hans Christian Andersen
9) "In Barcelona, things seem so different. For example, I know that it's traditionally the least Spanish city, but you'd never know they had a monarchy, coming here as a tourist – as opposed to the U.K., where the Queen is probably the best-known animal, vegetable and/or mineral when it comes to overseas visitors." – Julie Burchill
10) "It appeared that even in Barcelona there were hardly any bullfights nowadays; for some reason all the best matadors were Fascists." – George Orwell
11) "After a while, dawn tinged the sky with amber, and Barcelona woke up. We heard the distant bells from the basilica of Santa Maria del Mar, just emerging from the mist on the other side of the harbor." – Carlos Ruiz Zafón
12) "But if there was no Barcelona why would you get out of bed in the morning?" – Ray Hudson
13) "I like what Barcelona is doing. This city almost perfectly combines its natural advantages with cultural attractions, IT parks and first-rate educational opportunities. The same applies for Dublin, which manages to achieve a blend of complexity, tolerance and artistry and makes a point of not devoting every part of the city to the tourism industry. Sometimes creativity also means forgoing short-term profits and simply saying no." – Charles Landry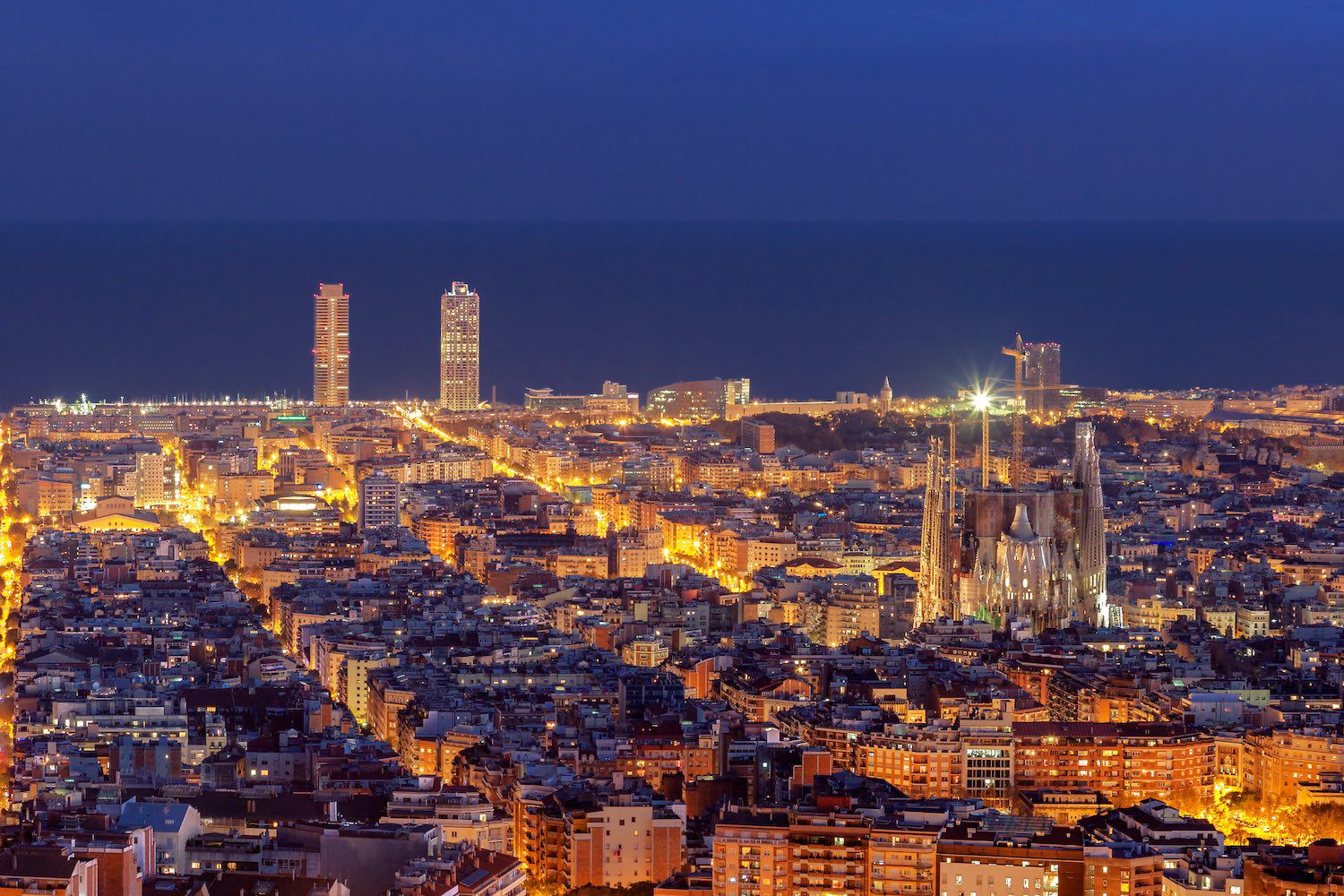 ---
Inspirational Barcelona Captions
Barcelona is incomparable to any other city, with its own unique identity. It's a must-see city. The city has something to offer to everyone. Food lovers can find over 15 Michelin star restaurants scattered throughout the city. And those looking for some culture have an endless list of beautiful buildings and bubbly events to choose from.
It's no wonder that with so many roots of inspiration, there is an infinite list of quotes about the city. These city captions capture Barcelona in its best light and show why the city is loved by all its people.
14) "Allow me to state here how much I love Barcelona, an admirable city, a city full of life, intense, a port open to the past and future." – Le Corbusier
15) "Barcelona is a great city and Spain is a great country to live in." – Shakira
16) "Here in Barcelona, it's the architects who built the buildings that made the city iconic who are the objects of admiration – not a bunch of half-witted monarchs." – Julie Burchill
17) "Barcelona is one of the best cities in the world. I love it there." – Meghan Markle
18) "I wrote every day between the ages of 12 and 20 when I stopped because I went to Barcelona, where life was too exciting to write." – Colm Tóibín
19) "The first time I saw her, fires were alight. It was a spicy night in Barcelona. The air was fragrant and free." – Roman Payne
20) "Watching the sunset over the Barcelona horizon never gets old." – Anonymous
21) "You'd have a hard time finding anything better than Barcelona for food, as far as being a hub." – Anthony Bourdain.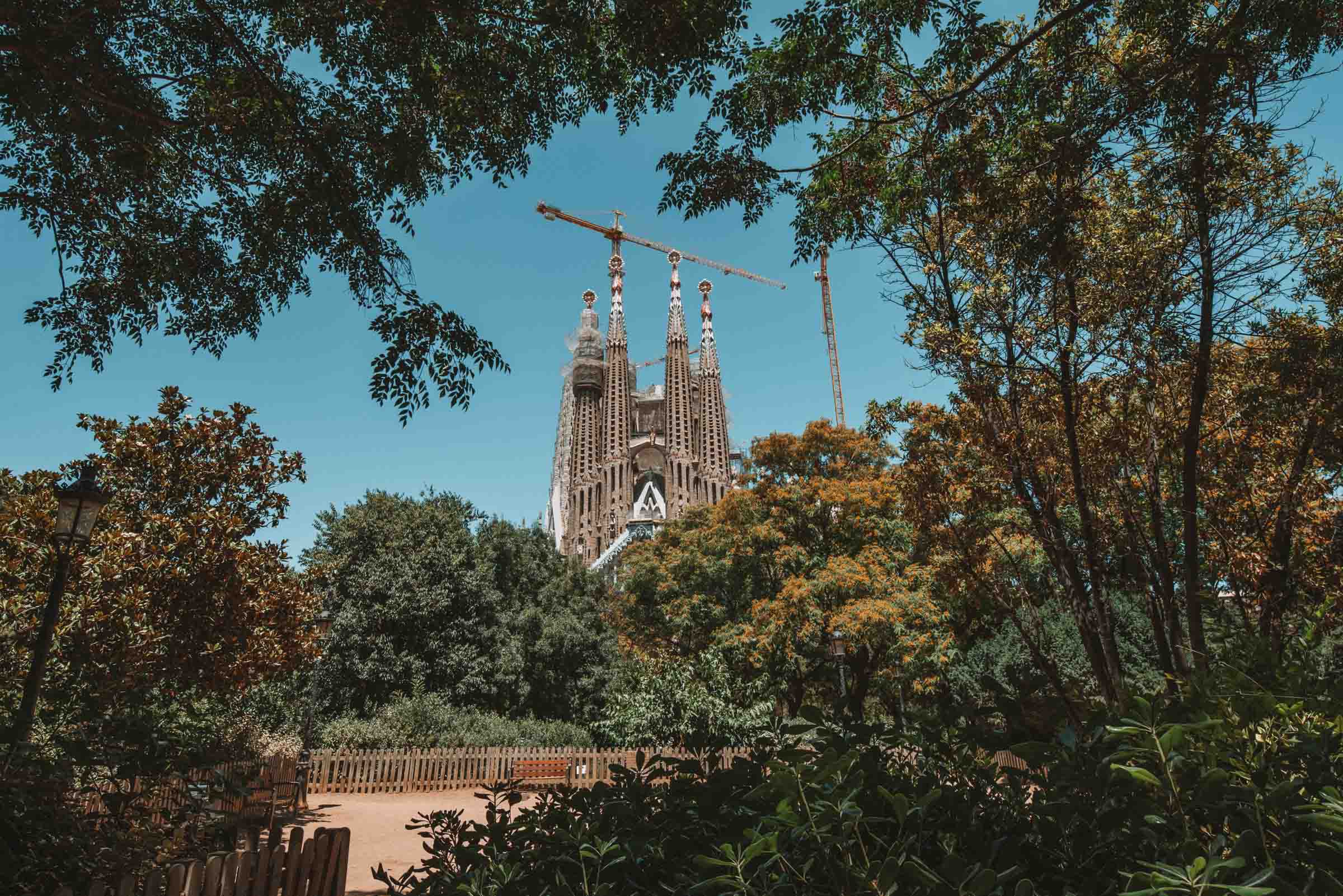 ---
Gaudi Quotes
Born in Reus, Spain, Antoni Gaudi is one of Spain's most famous Catalan architects to have ever lived. He is most known for being an advocate for Catalan Modernism art. His work was always extremely individualized, with a one-of-a-kind style. Most of his work is located in Barcelona and of course, his most famous work is the church of the Sagrada Familia. Here are some of the best quotes by Gaudi.
22) "The creation continues incessantly through the media of man. But man does not create…he discovers. Those who look for the laws of Nature as a support for their new works collaborate with the creator. Copiers do not collaborate. Because of this, originality consists in returning to the origin."
23) "Originality implies a return to the origins, original is returning to the simplicity of the first solutions."
24) "In the Sagrada Familia, everything is providential."
25) "Anything created by human beings is already in the great book of nature."
26) "There are no straight lines or sharp corners in nature. Therefore, buildings must have no straight lines or sharp corners."
27) "Color in certain places has the great value of making the outlines and structural planes seem more energetic."
28) "There is no reason to regret that I cannot finish the church. I will grow old but others will come after me. What must always be conserved is the spirit of the work, but its life has to depend on the generations it is handed down to and with whom it lives and is incarnated."
29) "Nothing is art if it does not come from nature."
30) "The expiatory church of La Sagrada Família is made by the people and is mirrored in them. It is a work that is in the hands of God and the will of the people."
31) "Nothing is invented, for its written in nature first."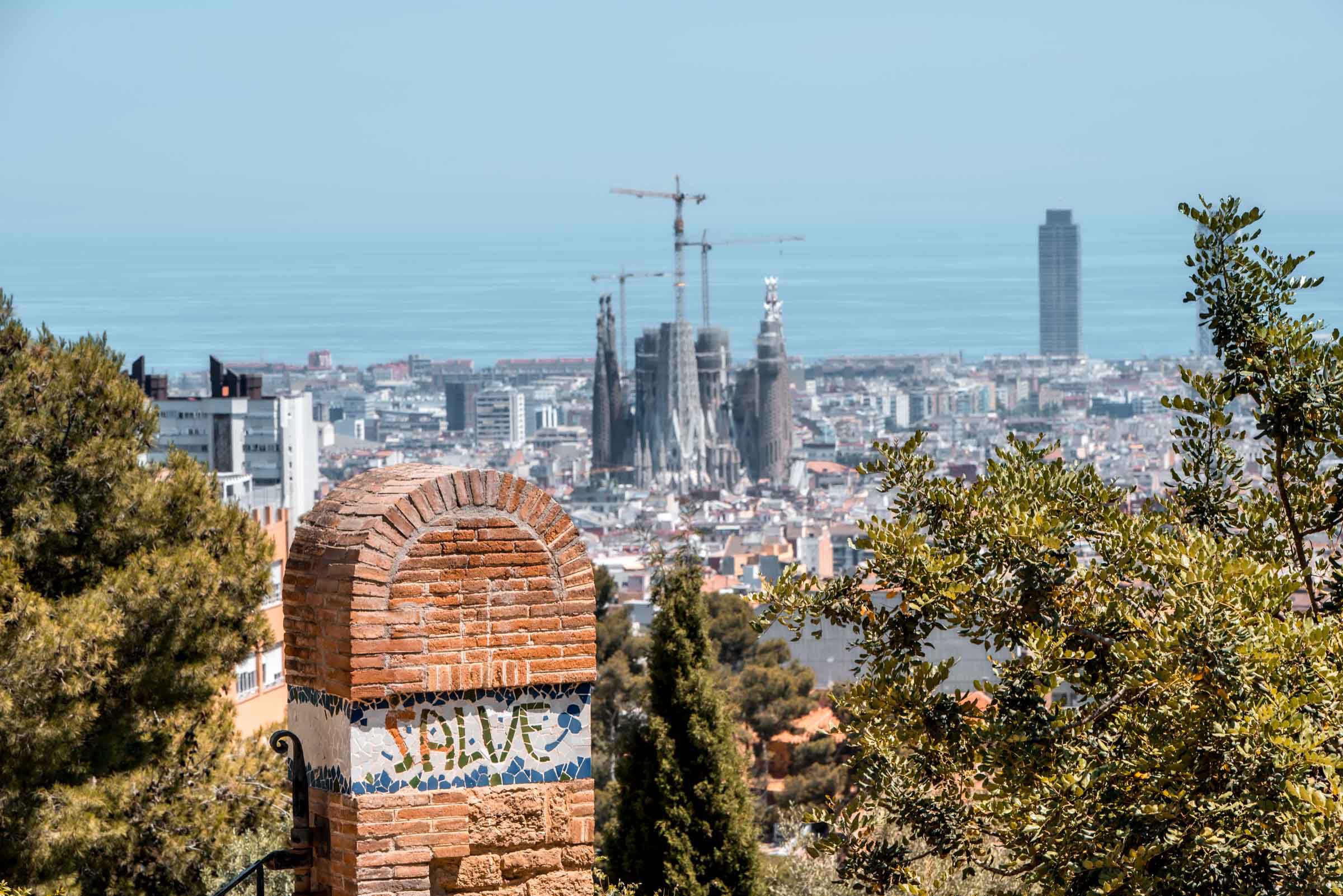 ---
Barcelona Sayings Showing the City From Another Perspective
Though the city is popular and loved by many, there are those who view the city differently. Barcelona's rich history has left its imprint on people and not everyone is a fan of the Catalonian capital. Here are quotes that shed the city in a different light.
32) "Barcelona is a very old city in which you can feel the weight of history; it is haunted by history. You cannot walk around it without perceiving it." – Carlos Ruiz Zafon
33) "I don't understand people who travel purely gastronomically, who book a Michelin-starred restaurant three months in advance and suddenly find themselves in Copenhagen or Barcelona with a zeitgeist plate of snail porridge." – Sue Perkins
34) "The haunting of history is ever-present in Barcelona. I see cities as organisms, as living creatures. To me, Madrid is a man and Barcelona is a woman. And it's a woman who's extremely vain." – Carlos Ruiz Zafon
35) "I went to have a look at the cathedral, a modern cathedral, and one of the most hideous buildings in the world." – George Orwell
36) "There is life beyond Barcelona." – Gerard Deulofeu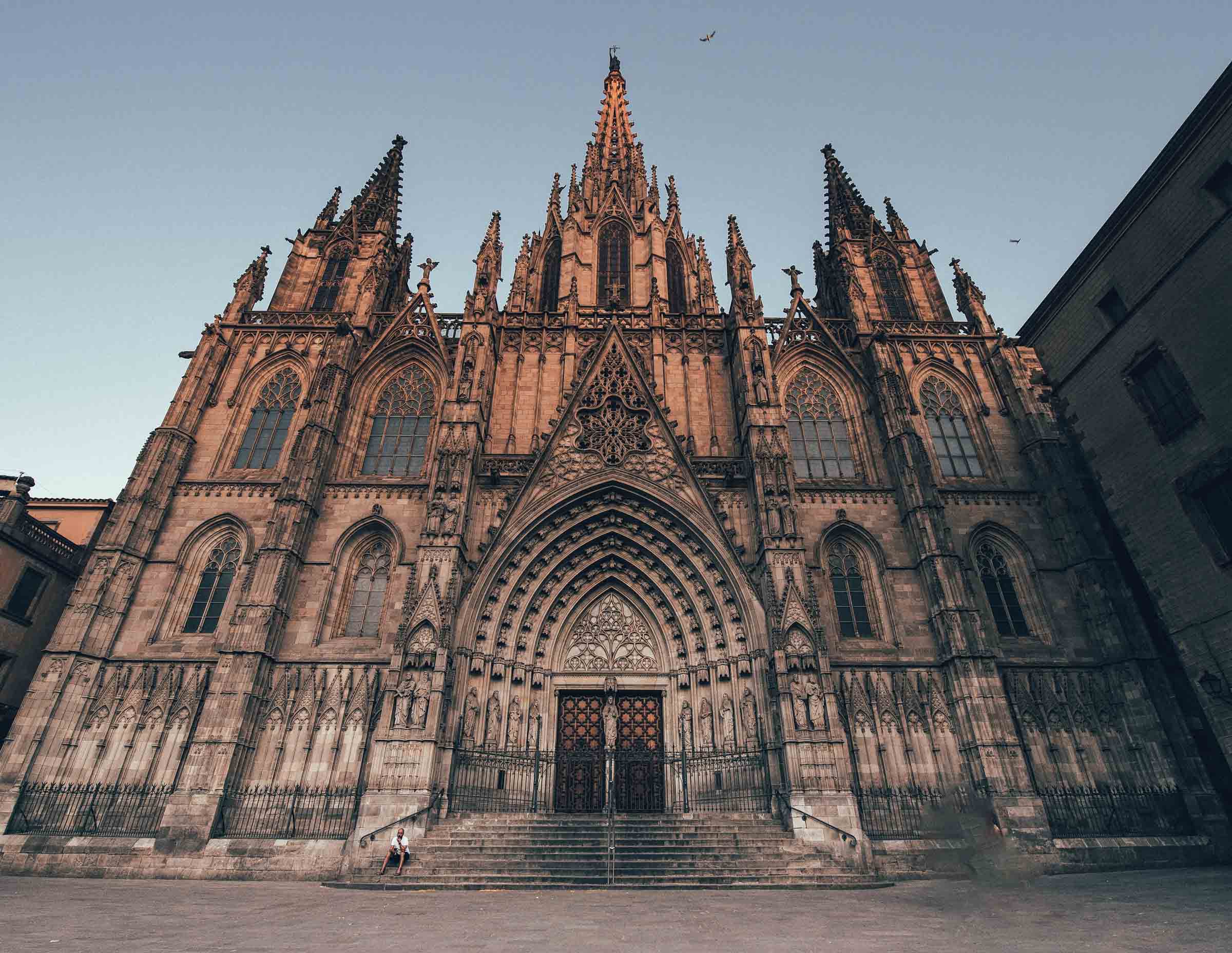 ---
Barcelona Instagram Captions & Puns
We all have that moment where we struggle to find a good quote for Instagram captions. Look no further for the best Barcelona captions and Spain puns to accompany your incredible pictures. Some will make you laugh out loud while others will make you think twice about what you just read. Enjoy!
37) "I'll be back, going off to play in the Barcelona sun."
38) "So much sightseeing has my dog Barca-ing."
39) "We're cava-ing a great time in Barcelona!"
40) "My Gaudi, isn't Barcelona amazing?"
41) "Might as Guell head to Barcelona for the weekend!"
42) "Getting to the top of Tibidabo is a Spain in the butt!"
43) "Gaudi, I could use another sangria."
44) "Let's give 'em something to tapas-bout."
45) "It's been a tile since I've been to Barcelona, but I'm so happy to be back!"
46) "Feeling on tapas the world here in Barcelona."
47) "I hate to Rambla on about Barcelona, but this place is amazing!"
48) "Oh my Gaudí, I just love Barcelona!"
49) "You can stop looking for your Spanish rose – you already found her."
50) "New York City and Barcelona: Two places that might have more rooftop pools than people."
51) "I don't want to leave Barcelona, but unfortunately, I Gaudi."
52) "Pass the sangria and paella, please."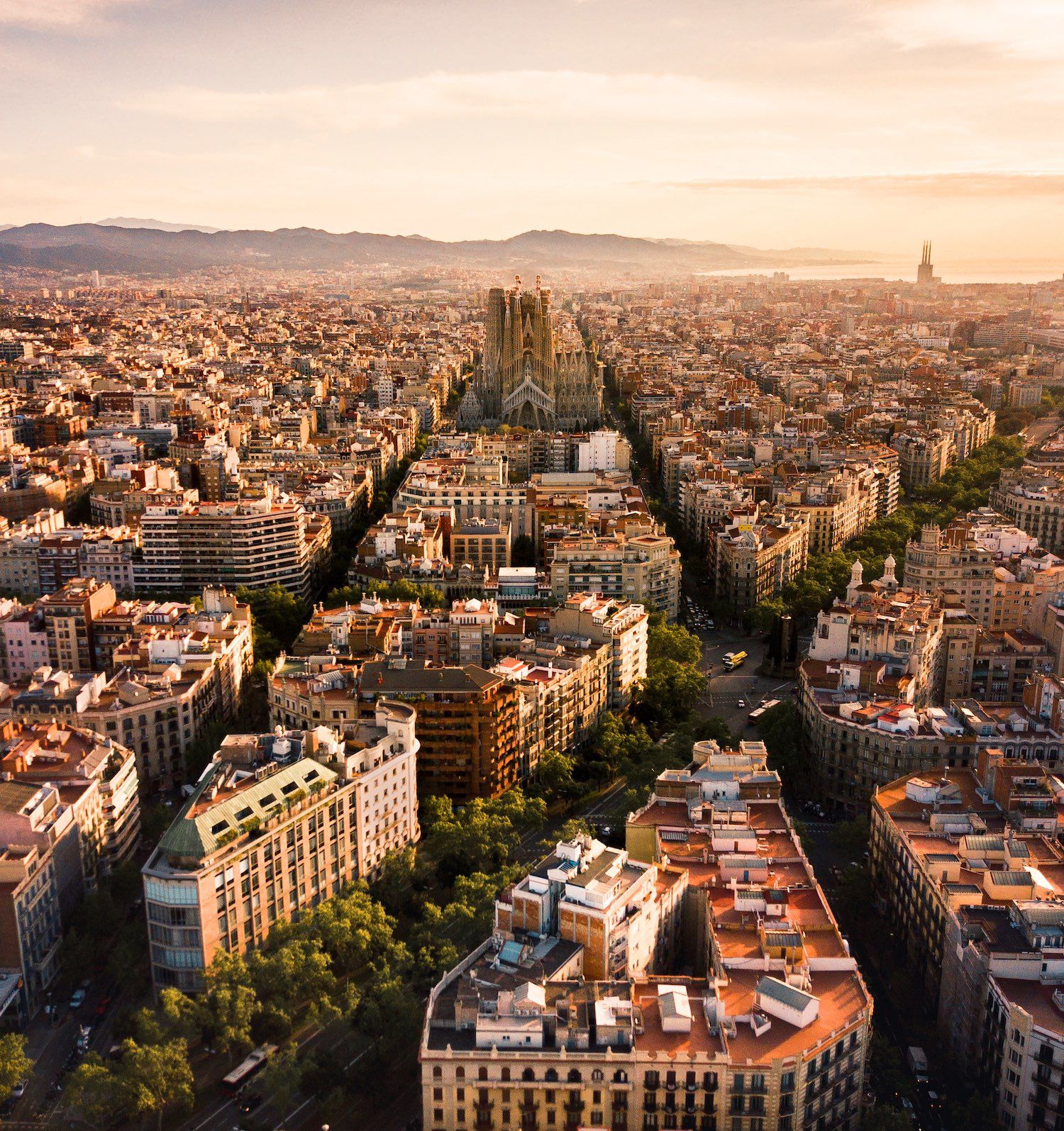 ---
FC Barcelona Quotes
Founded in 1899, FC Barcelona is one of the world's best football clubs. Camp Nou is their home stadium and has hosted numerous games with famous football players. Think Johan Cruyff, Diego Maradona, Ronaldo, Lionel Messi, and Xavi. Here are the top Barca sayings by some of the club's most famous past and present players.
53) "Above all, I want to be happy, and at Barcelona, I'm happy." – Neymar
54) "Barcelona is my life, and I do not plan to leave." – Gerard Pique
55) "When I arrived at Barcelona, I was following a dream, but I now realize sometimes it's better to be content with what you have rather than follow a dream which nearly kills you." – Zlatan Ibrahimovic
56) "Everybody could use the money, but you don't play for it – you play with your heart – and that's a big difference you see in Barcelona. Everybody wants to play there; everybody wants to enjoy themselves. It's maybe a small percentage, but maybe it's the difference." – Johan Cruyff
57) "For the last decade, the last 50 years, Barcelona dominate football matches. I love the way they play." – Pep Guardiola
58) "A system depends on the players you have. I played 4-3-3 with Ajax, 2-3-2-3 with Barcelona, and a 4-4-2 with AZ. I'm flexible. The philosophy stays the same though. I don't think that you can adapt it to every possible situation. You need the right mindset, and it depends on how the players see the coach and vice versa. The coach is the focal point of the team but you need to have an open mind, and so do all the players. Everyone needs to work together to achieve a common goal." – Louis Van Gaal
59) "When you play a team with as much attacking power as Barcelona and you restrict them to one shot on target in the second leg, you are doing something right. Have the best football team gone through? Yes. Have the best organized team gone through? No." – Jamie Redknapp
60) "This is a very special day for me, simply because it means I'm staying at my home, where I can continue to dream of achieving great things for this club. It's where I have grown and developed" – Andres Iniesta.
61) "Barcelona is my home and I hope that I stay here for many years." – Lionel Messi
62) "I was at Barcelona for many years where I won a lot of things and achieved a lot of dreams. For these reasons, it holds a special place in my life." – Ronaldinho
63) "Great teams always have a Plan B. Look at Barcelona. Their Plan B is to stick to Plan A." – Johnny Giles
64) "I think Barcelona and the Spanish national teams have been good for soccer because there are a lot of teams that come up playing from the back: with the goalie, the defense, moving up a defender to midfield, playing attacking soccer. I think fans want to see that. They want to see beautiful soccer, a spectacle, and Barcelona does that." – Xavi
65) "Everyone's got unfinished business with Barcelona. They're the greatest team in the world." – Frank Lampard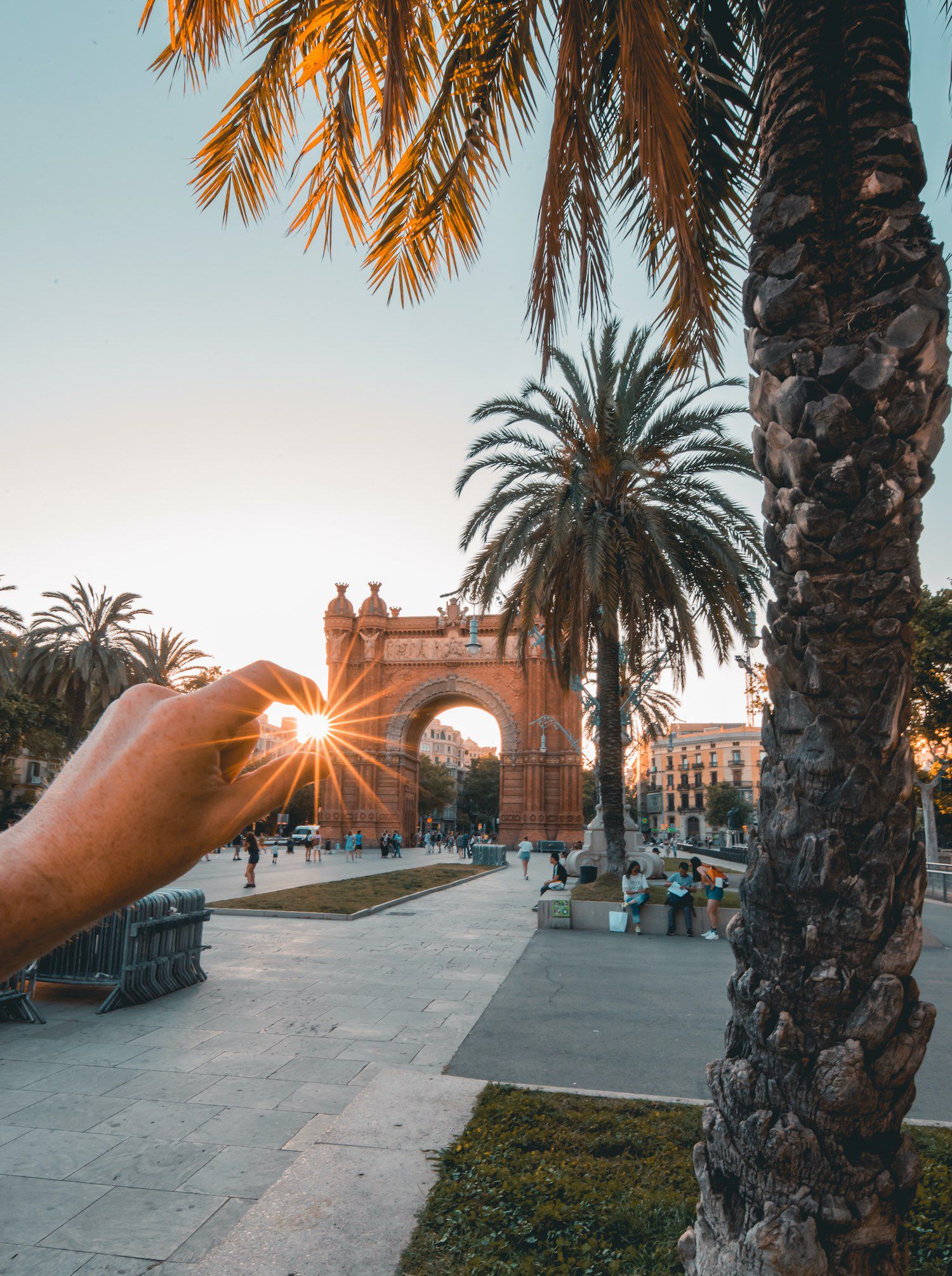 ---
Spain Quotes
As Barcelona is the second most populated municipality in Spain, it would only be appropriate to add some quotes about Spain. These quotes cover life in the country, the monarchy, and most importantly why people love the Spanish culture.
66) "There is no nightlife in Spain. They stay up late but they get up late. That is not nightlife. That is delaying the day." – Ernest Hemingway
67) "Spain's constitution was introduced to cement democracy after Franco's dictatorship, but this government is exploiting its wording as a means to deny us our right to vote." – Carles Puigdemont
68) "I think the most important goal I scored in Spain was the first one because people were wary about me coming over to Spain as a player – they thought I was just there to sell shirts." – David Beckham
69) "In Spain, the dead are more alive than the dead of any other country in the world." – Federico Garcia Lorca
70) "Spain is a fascinating mix of people, languages, culture and food, but if there is one thing all Spaniards share, it's a love of food and drink." – Jose Andres
71) "It's like a dream to come to Spain and stay for a couple of years and get somebody to teach me Spanish music." – Lenny Kravitz
72) "In Spain, the best way to keep a secret is to write a book." – Manuel Azaña
73) "In Spain, we mainly use red plum tomatoes, but it is always fun to experiment. Try using a mix of colors or substitute green tomatoes for plum next time you make a tomato dish." – Jose Andres
74) "We must have serious dialogue between Catalonia and the Spanish state on a referendum, on independence, and on how a separation from Spain – if that's what the Catalan people choose – would be accomplished." – Carles Puigdemont
75) "The kings of Spain brought us the conquistadores and masters, whose footprints remained in the circular land grants assigned to those searching for gold in the sands of rivers, an abusive and shameful form of exploitation, traces of which can be noted from the air in many places around the country." – Fidel Castro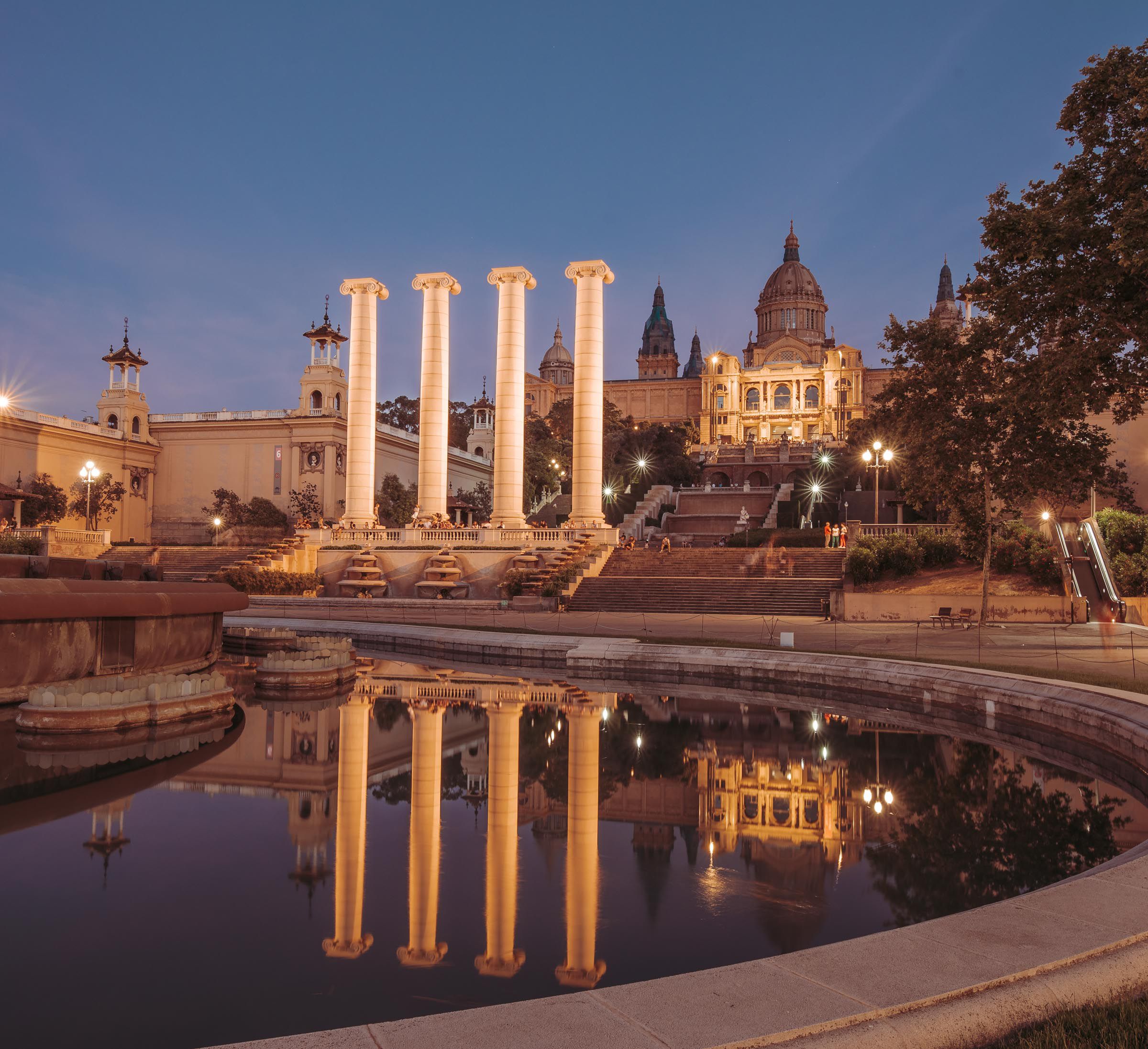 ---
Quotes From Songs About Barcelona
Spanish culture is incredibly lively and vibrant. People love to be social, get together for drinks, go out dancing, and just have a wonderful time together. This sort of lifestyle has attracted creative minds from all over the world. All visiting the nation wanting to experience the outgoing culture. Some have been so inspired by Barcelona they have even written about the city in their songs. Read quotes from these songs here.
76) "Every time you have to go, shut my eyes and you know, I'll be lying right by your side in Barcelona." – George Ezra, Barcelona
77) "Most of you never been and never will go to Barcelona. So I have to tell you what I now know about Barcelona. 'Cause I met a woman there and went." – Will Oldham, Barcelona
78) "Barcelona, such a beautiful horizon. Barcelona, like a jewel in the sun." – Freddie Mercury and Montserrat Caballé, Barcelona
79) "Just close your eyes and let's pretend we're dancing in the street in Barcelona." – Ed Sheeran, Barcelona
80) "Hey Chico, one more time I met him on a bus in Barcelona. We kinda got to talkin'. But he did all the talkin' I asked him what he did in." – Machito & His Afro-Cubans, Torero
81) "Deep in the pavements kicking through the streets, to wonder like Picasso in the Barcelona heat. Passion is the fashion, and life is poetry." – The Cheetah Girls, Strut
82) "Barcelona I still long to hold her once more, oh my boots of leather. From Europe I gather you know, know. Every time you have to go. Shut my eyes and you know, I'll be lying right by your side in Barcelona." – George Ezra, Barcelona
83) "Sometimes I feel like I'm in Barcelona. See anytime I hear this tune I just start drifting away. And all I wanna do is go back." – Epsilon, D. Kay, Barcelona
84) "One flag unites us in brotherhood. Blue and claret blowing in the wind, One valiant cry, We've got a name that everyone knows: Barça, Barça, Baaarça! Players, Supporters, united we are strong." – FC Barcelona Club Anthem
85) "Barcelona is a woman's town, women everywhere Barcelona is a woman's eyes, raven gypsy hair. I got drunk in Barcelona and then she walked away from." – Tom Russell Band, Spanish Burgundy
86) "My sweet angel, Barcelona, hide me safely, give me shelter, in a dark place under assumed name through Catalonia, lost and rollin', driftin' loosely, no occupation, Barcelona, the last angel, Barcelona." – The Rentals, Barcelona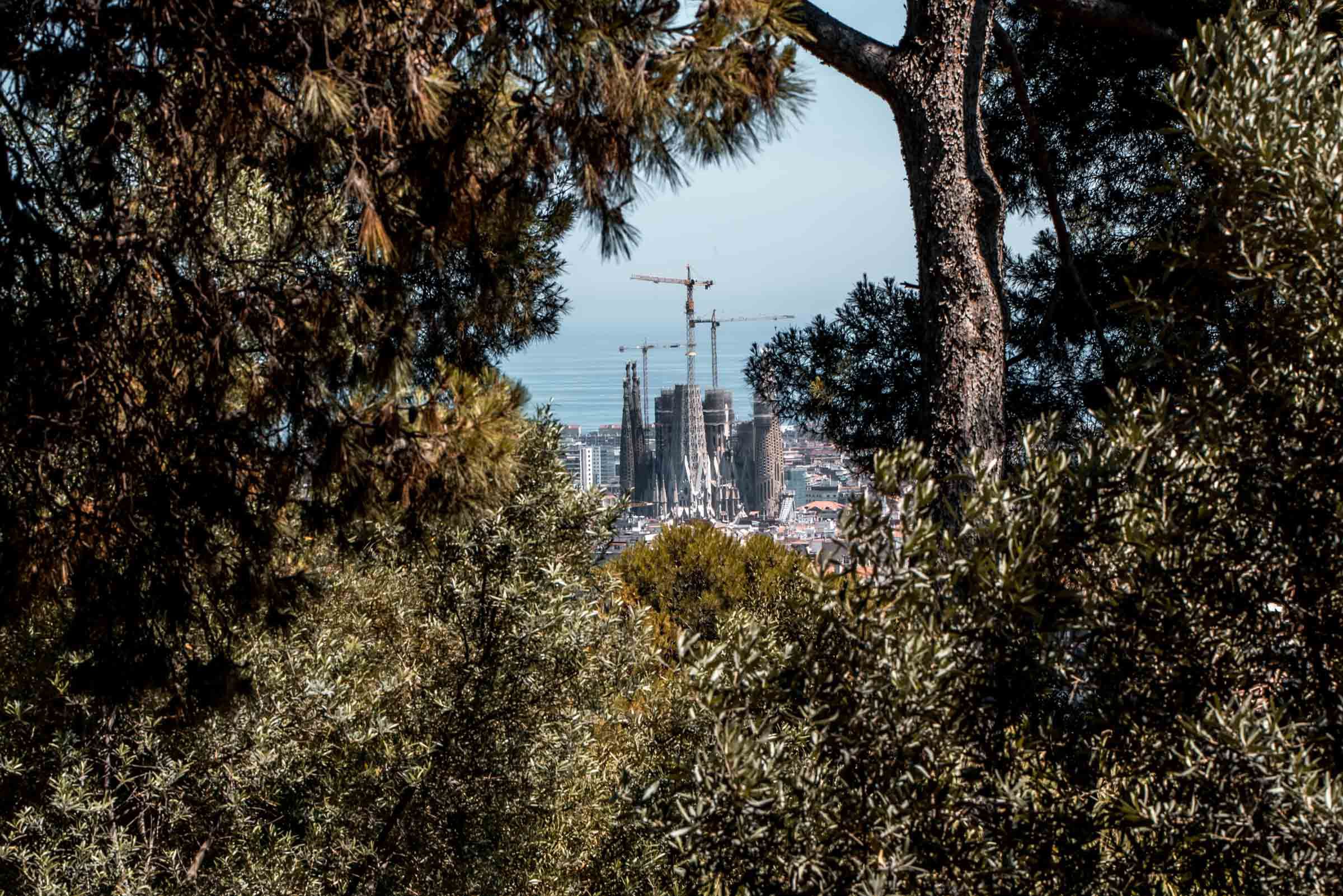 ---
Did I Miss Any Top Barcelona Sayings?
There is an infinite list of quotes about Barcelona. The city has a lot to show off from its beautiful architecture to splendid Michelin restaurants. And of course, you can't forget about its fun nightlife and relaxing beach. It's no wonder with all these attractions the list is bound to keep growing. If you think I've missed an essential quote that encapsulates Barcelona's character, feel free to hit me up via email or on social media. I'll do my best to add it to the list!
Feeling inspired to visit the bustling creative capital of Catalan? Check out this 2-day Barcelona itinerary which highlights all the must-sees and must-dos of the city.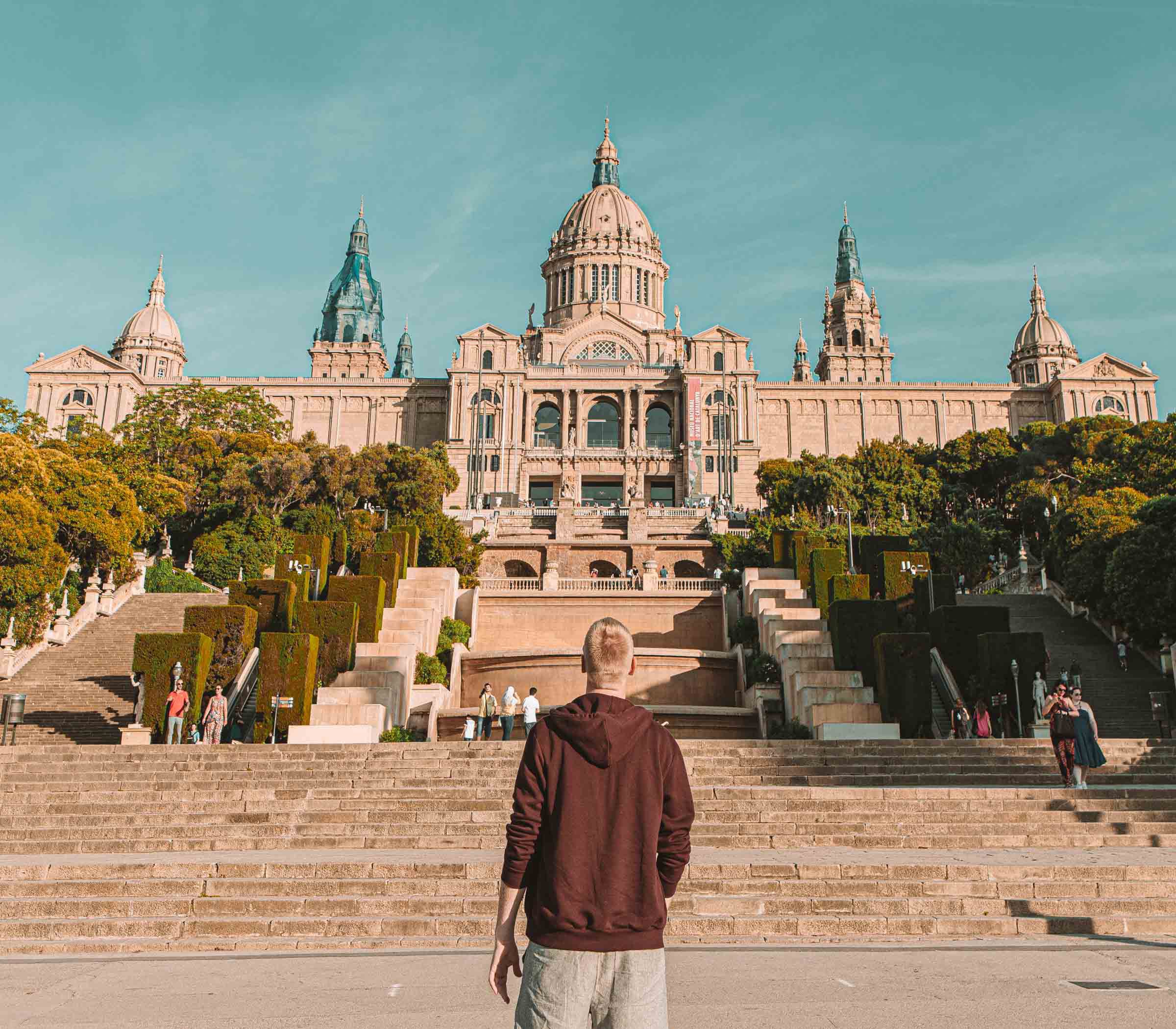 ---
Planning a trip to Spain & Europe?
My travel blog is filled with tons of helpful destination guides, things to do, and helpful itineraries that I guarantee will be helpful for your upcoming Europe trip! I'd love for you to take a look and feel free to reach out with any questions!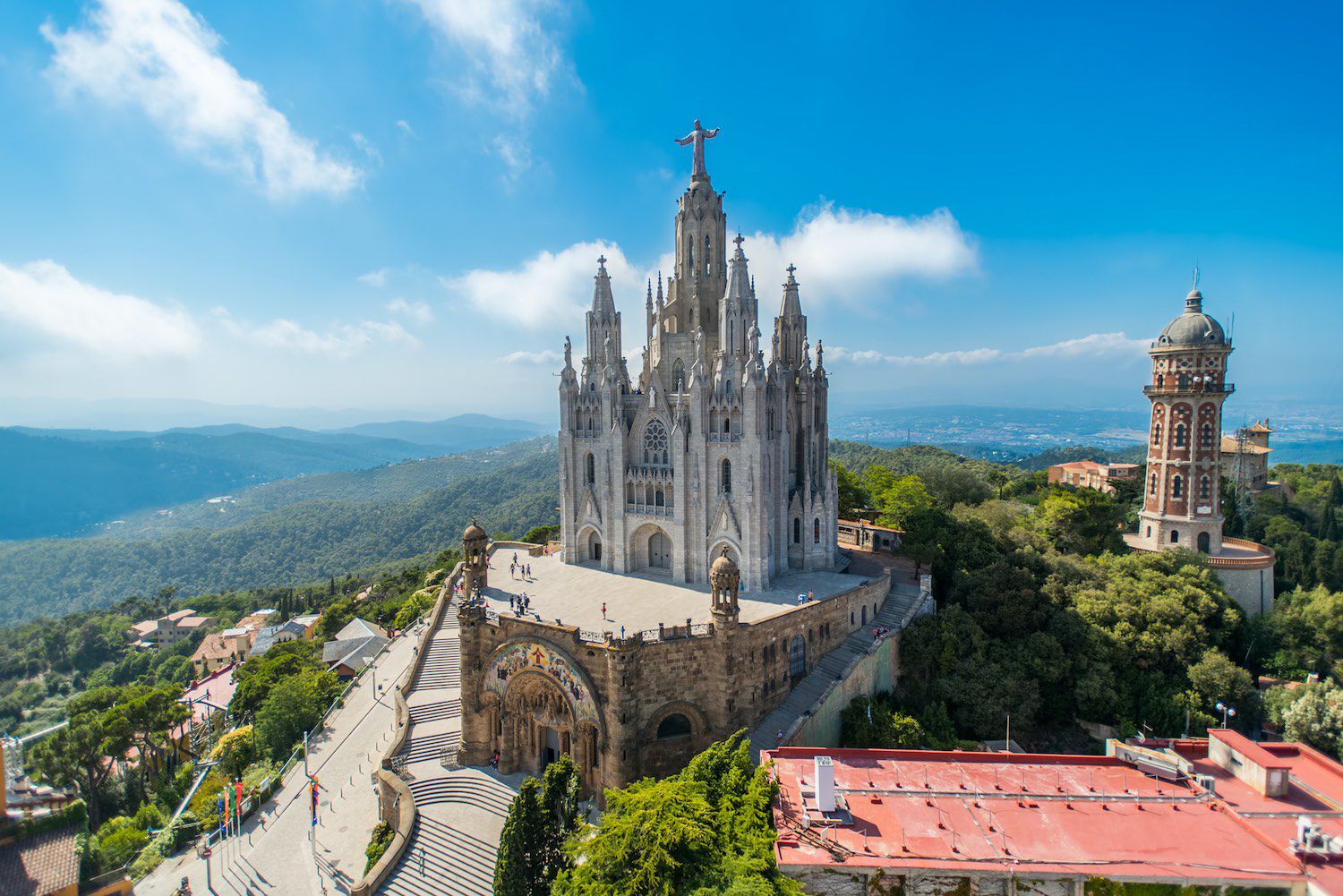 ---
Thanks for reading about these awesome Barcelona Quotes
Share these Barcelona Captions with your Instagram lovin crew!
https://www.jonesaroundtheworld.com/wp-content/uploads/2020/06/Barcelona-Quotes.jpg
1000
1500
TravelTractionsJATW
https://www.jonesaroundtheworld.com/wp-content/uploads/2017/03/logotry-1-1-300x106.png
TravelTractionsJATW
2020-06-08 21:26:23
2023-09-11 17:17:16
85+ Amazing Barcelona Quotes To Inspire Your Catalonia Adventure