Top 7 Wonderful Highlights from The
"

Trip Of Wonders

"
If there one word that perfectly describes Indonesia…it's WONDERFUL
So it makes perfect sense that the website for the Ministry of Tourism of Indonesia is called Wonderful Indonesia.  If you over head to the homepage, you'll be greeted with this:
"Straddling the equator, situated between the continents of Asia and Australia and between the Pacific and the Indian Oceans, Indonesia has many magnificent islands waiting to be explored."
I've visited Indonesia on several different occasions, but the truth is that the majority of these trips were to Bali and the Gili Islands.  There's just so much more to see in this beautiful country, so when the Ministry of Tourism invited me out for the 2017 "Trip Of Wonders", I got extremely excited to explore some new islands!
Myself and eight other fantastic travel bloggers spent two weeks in North Sumatra, Central Java, South Sulawesi, and ended the trip in Bali!  It really was an incredible experience, and these were my top highlights!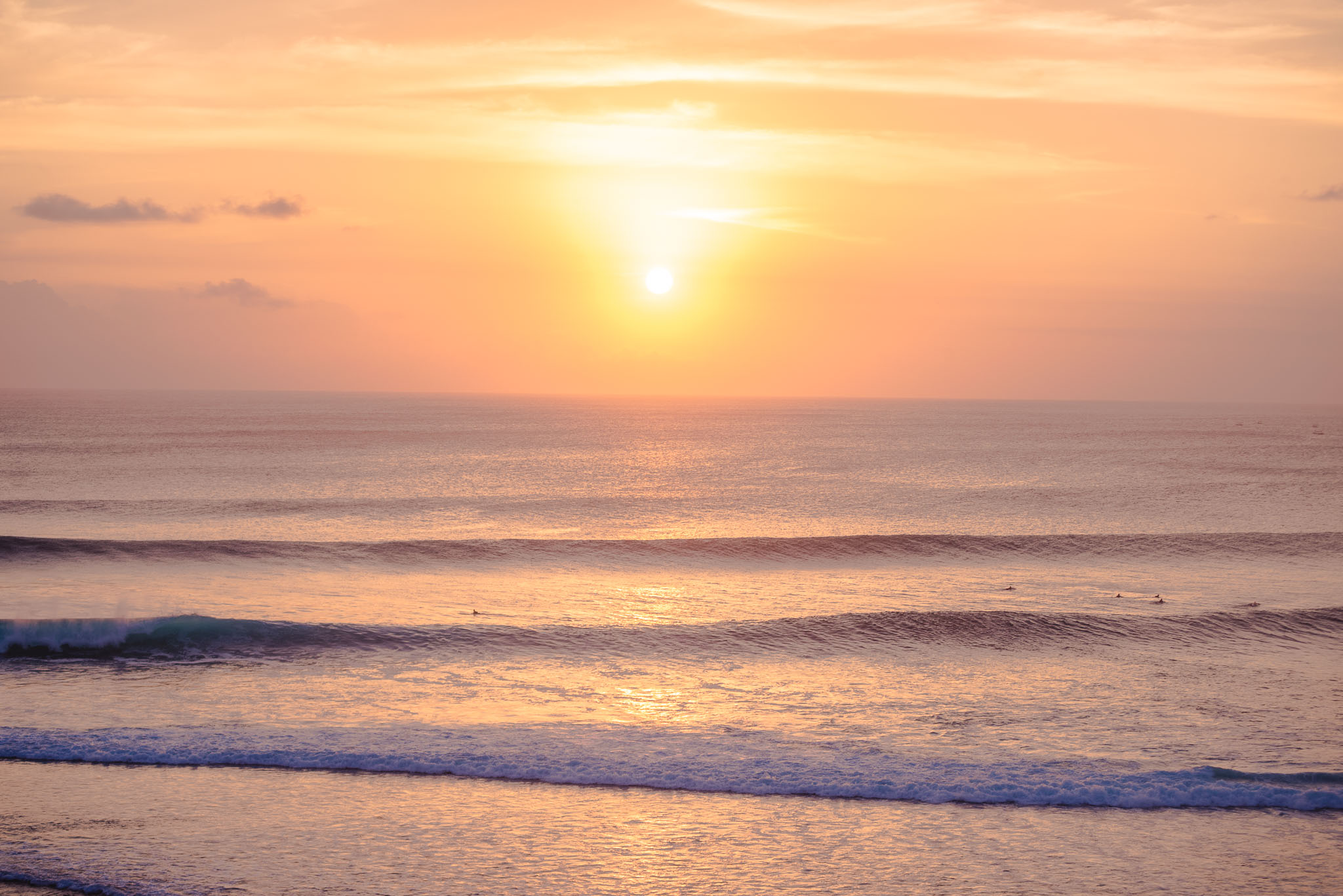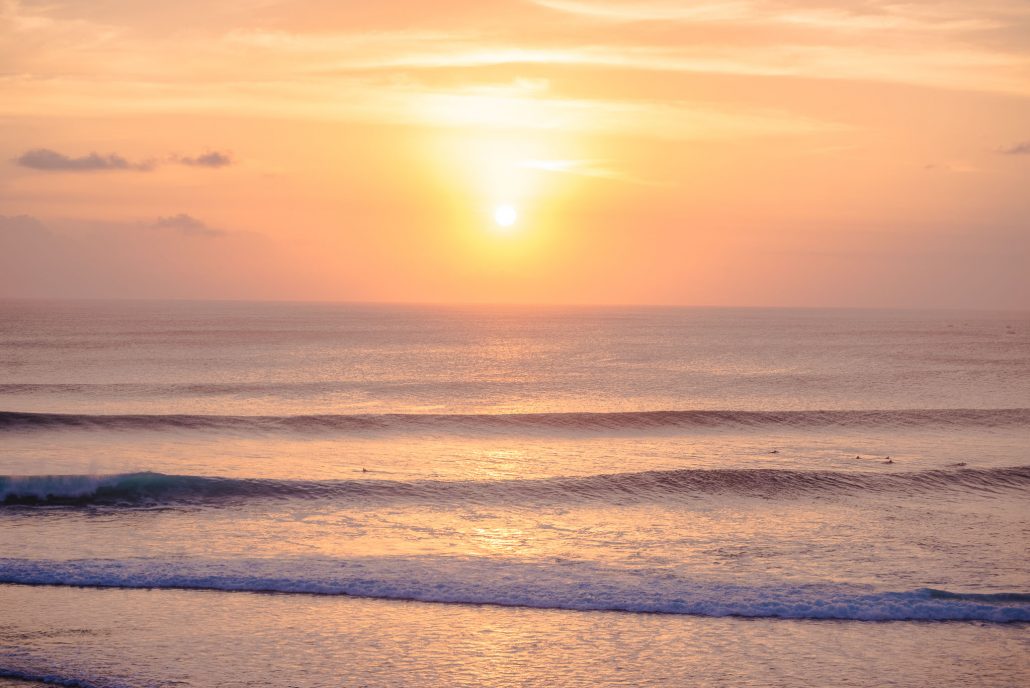 ---
1 ) Exploring Lake Toba & Batak Culture
Lake Toba is a definitely a sight you need to see for yourself!  It's the largest lake in South-East Asia, and one of the deepest lakes in the world.  More importantly though, it is home to one of the most ancient cultures in Indonesia.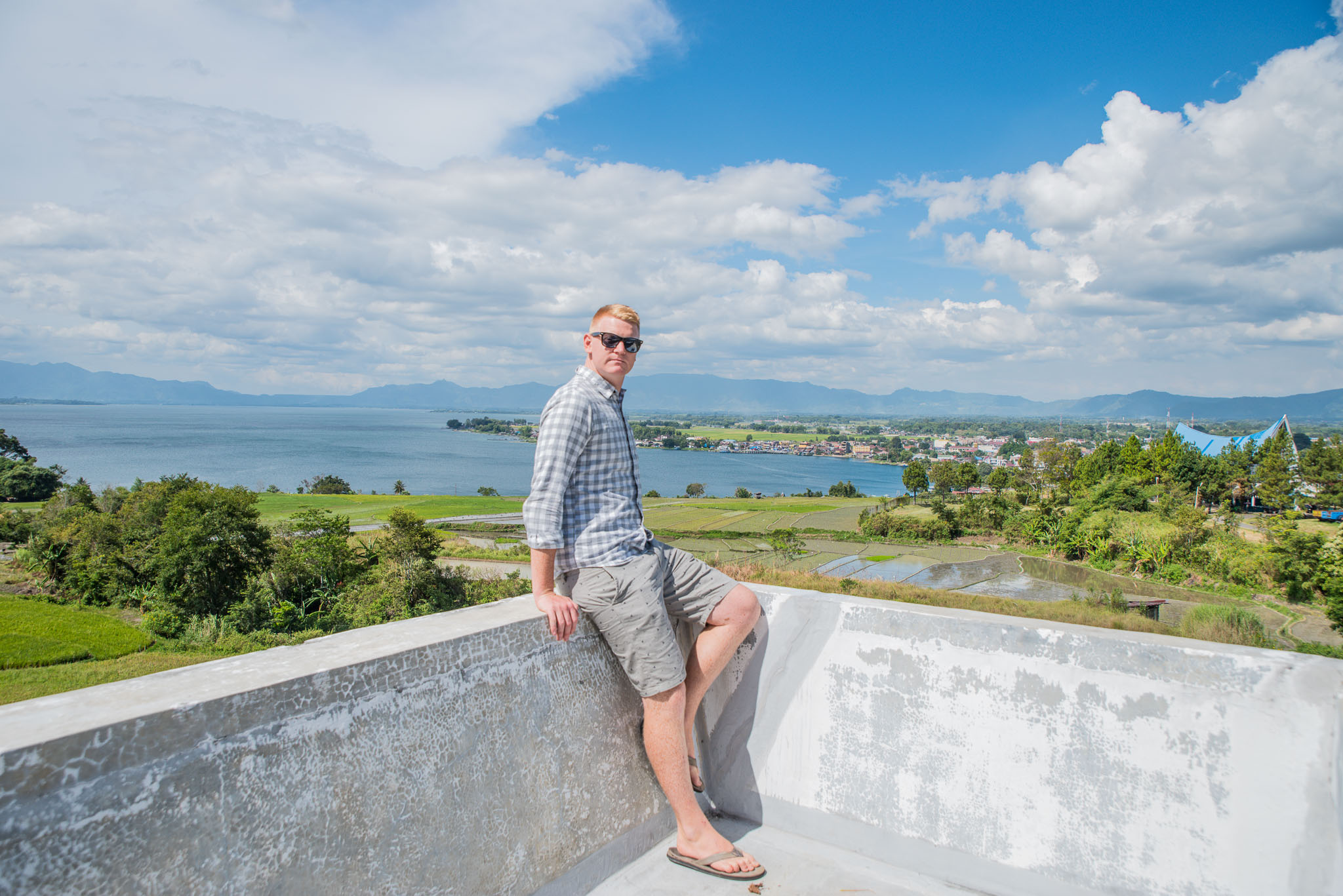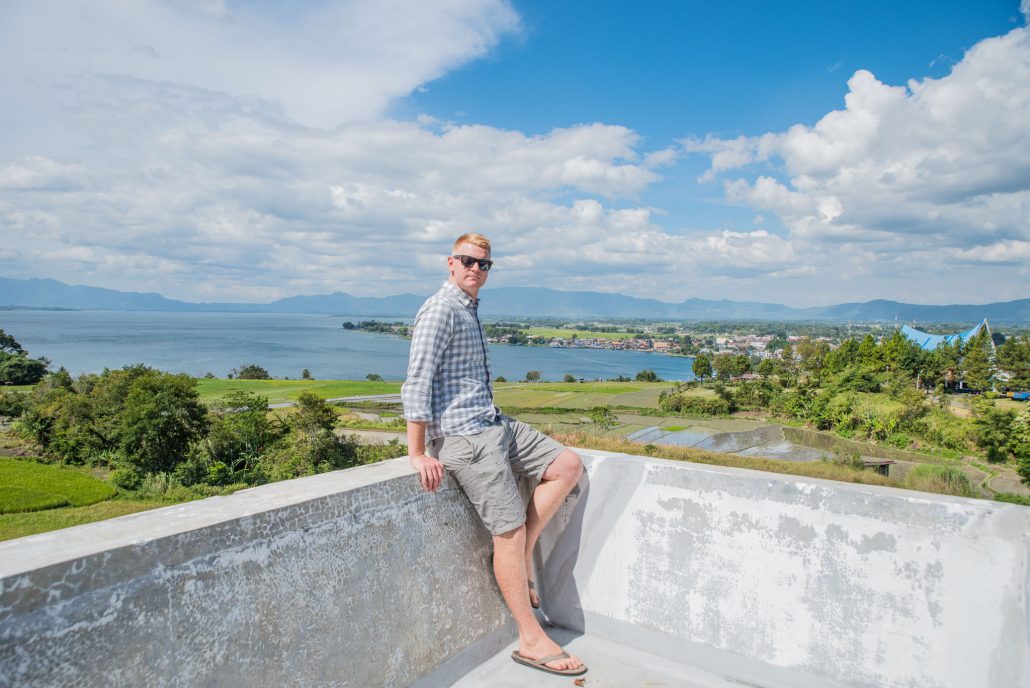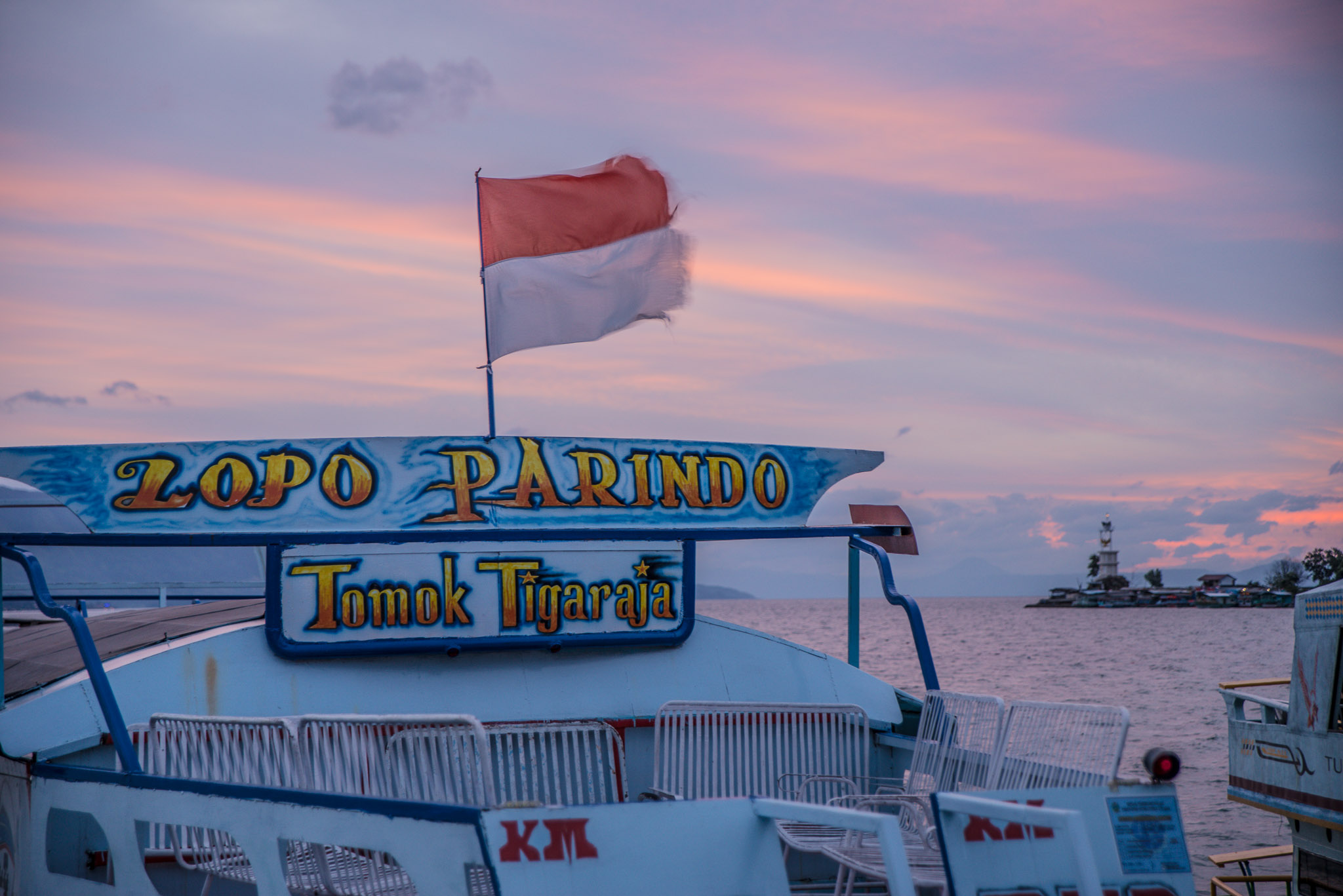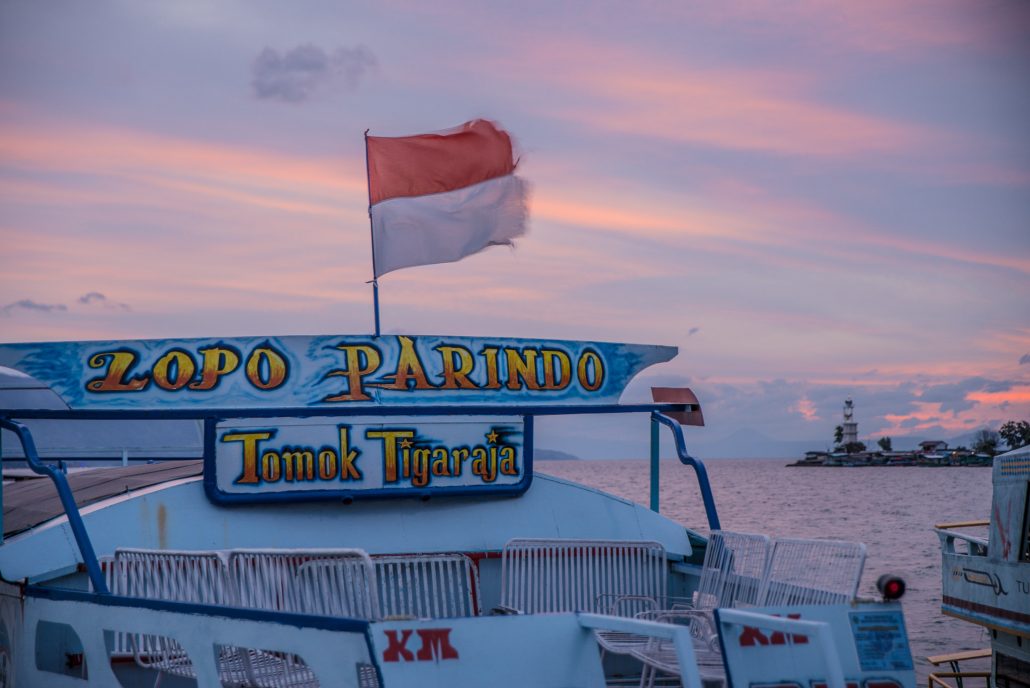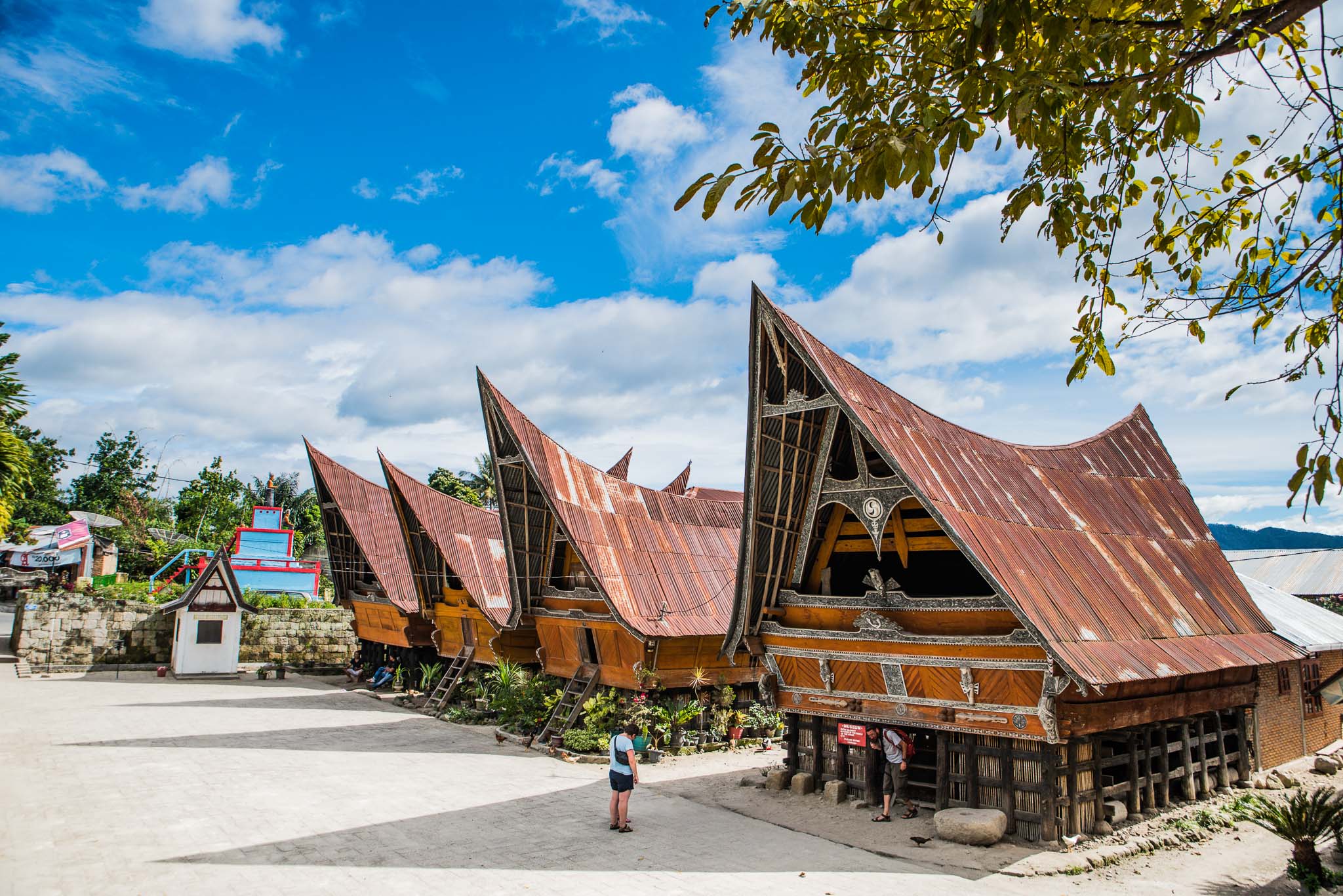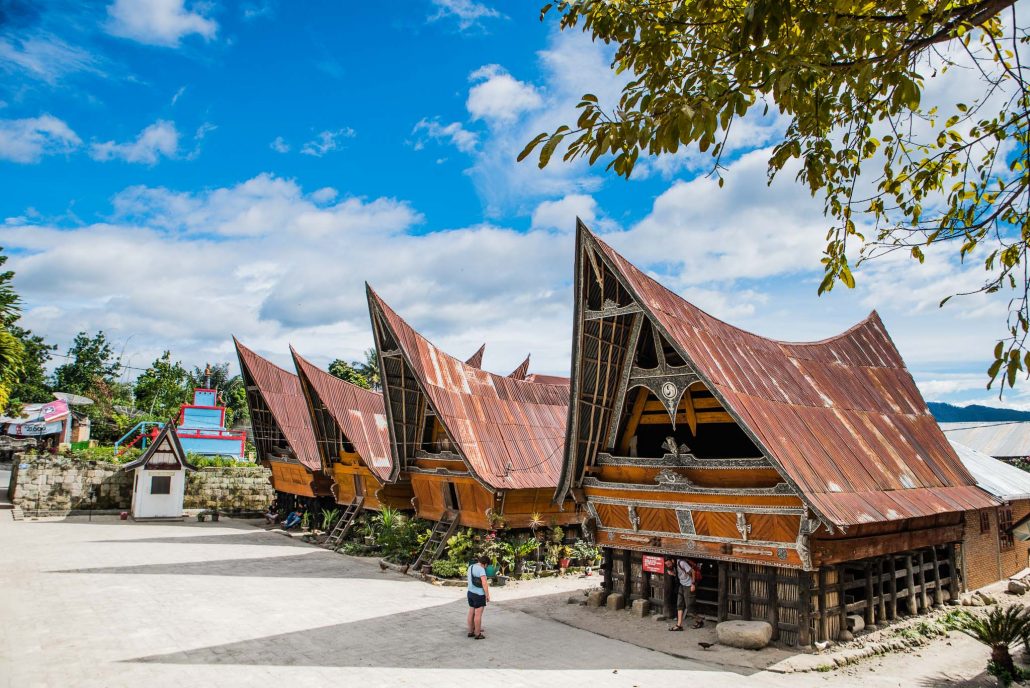 We spent two days boating around Samosir Island (which is roughly the size of Singapore) and Lake Toba making stops at the Batak Museum, Huta Siallagan, and Tomok Village.
When we weren't learning different cultural dances or taking pictures of gorgeous Batak houses, you could find a few of us flying around Lake Toba on a giant banana boat.  ;-)
---
2 ) All about Batik Fabric Workshop
Batik is a unique method of designing fabric that's quite famous in Central Java, and it's truly an Indonesian cultural icon.  We spent a good majority of our time in Solo learning all about Batik, and the gang even got to try it our for ourselves.
Read all about it here –  Batik: How An Indonesion Cultural Icon Became My New Festival Fashion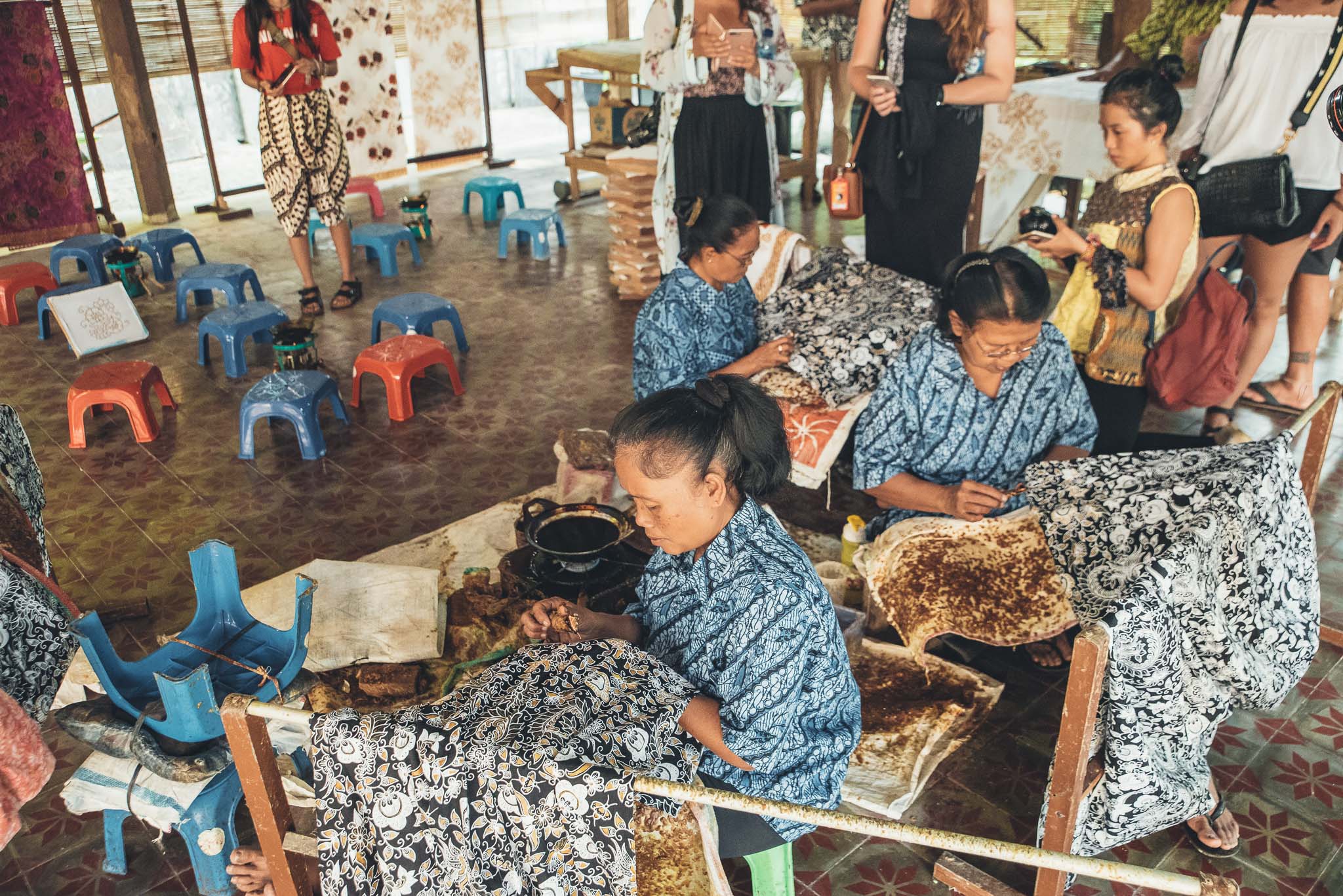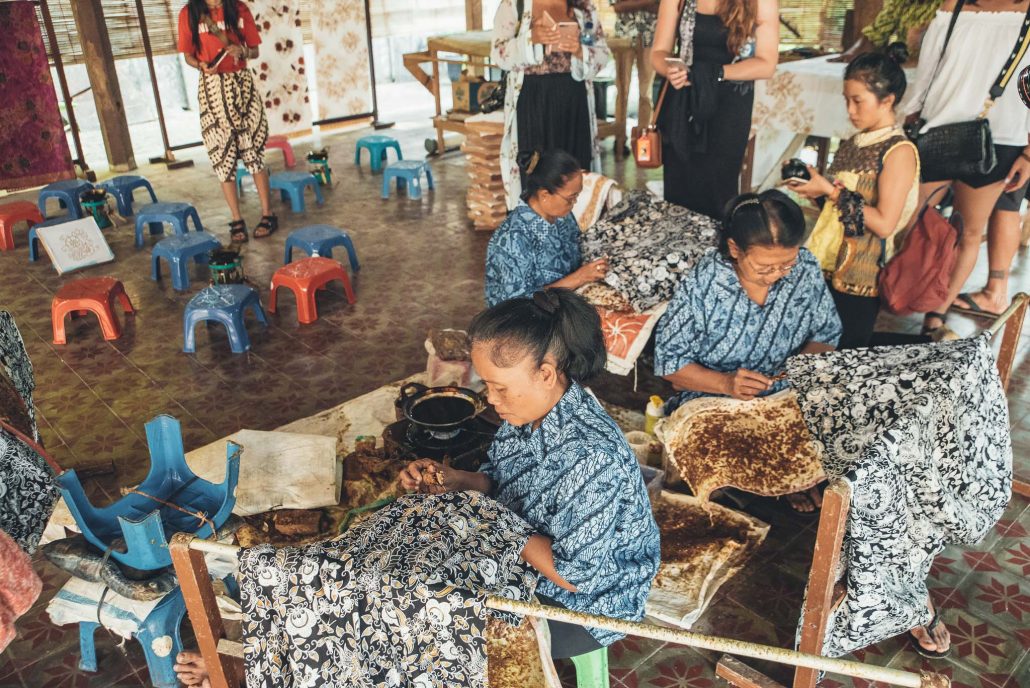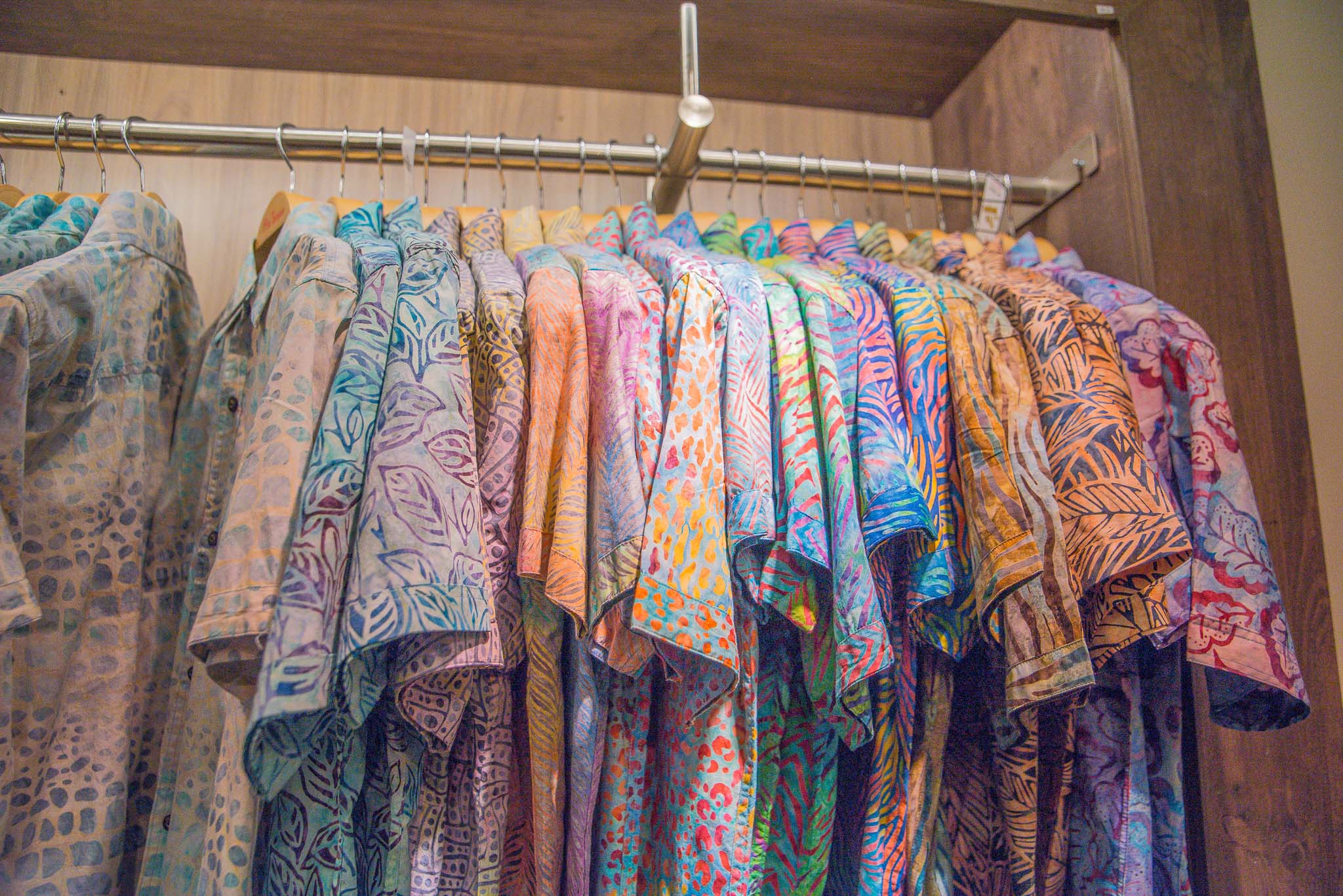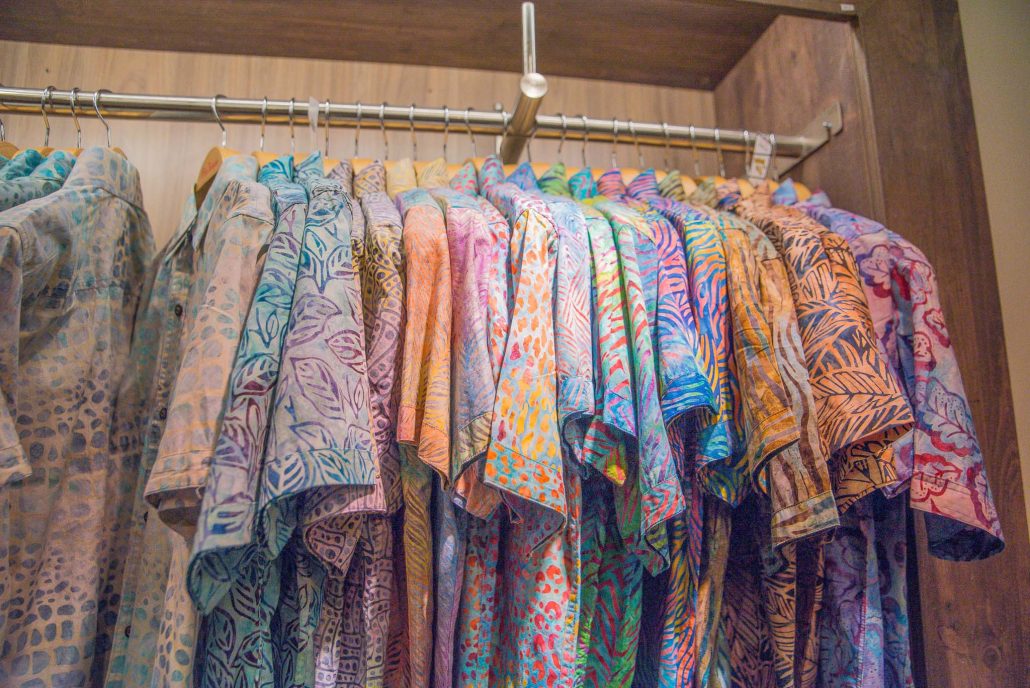 ---
3 ) Traditional Javanese Photoshoot
"Hey everybody!  COME SEE HOW GOOD I LOOK!"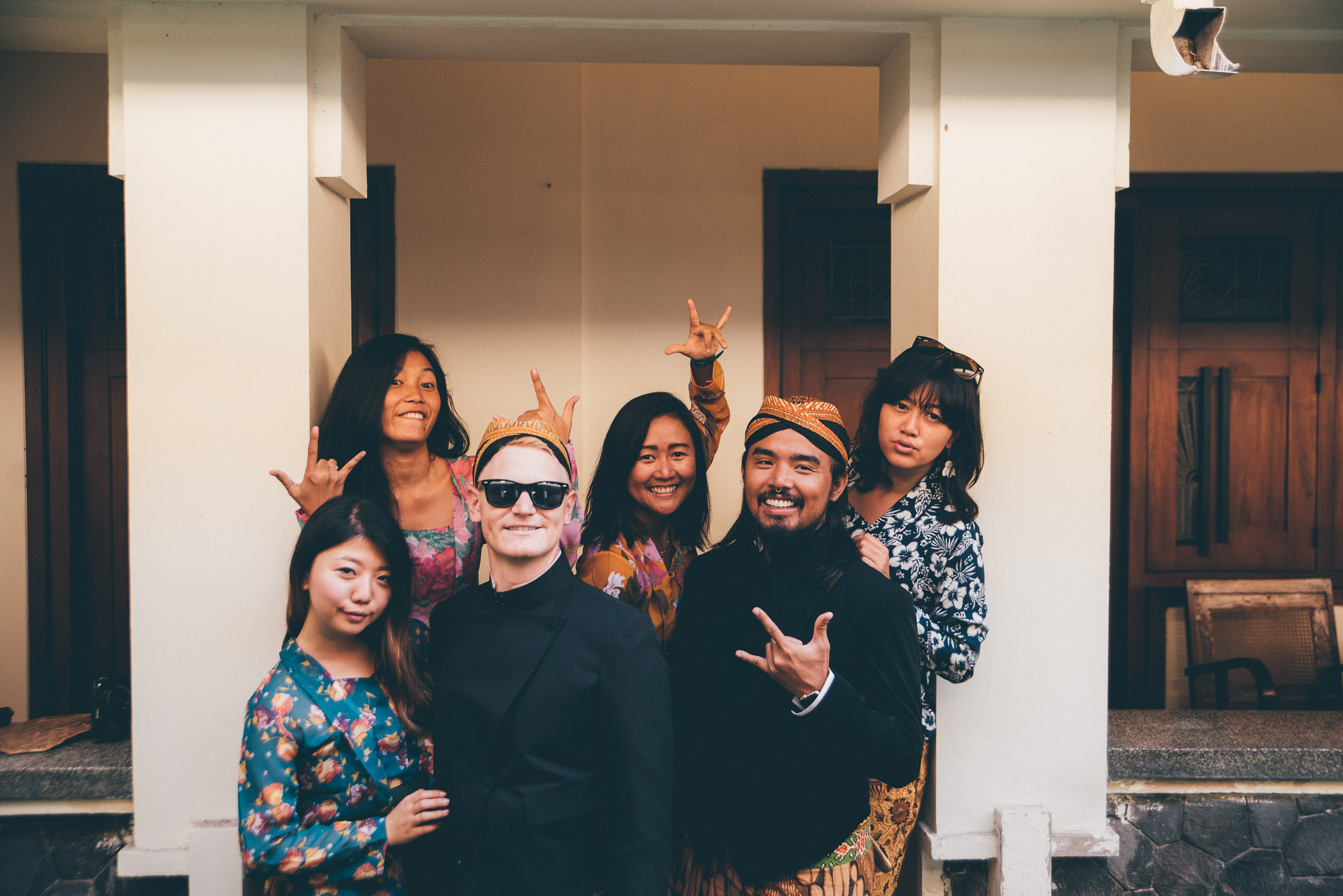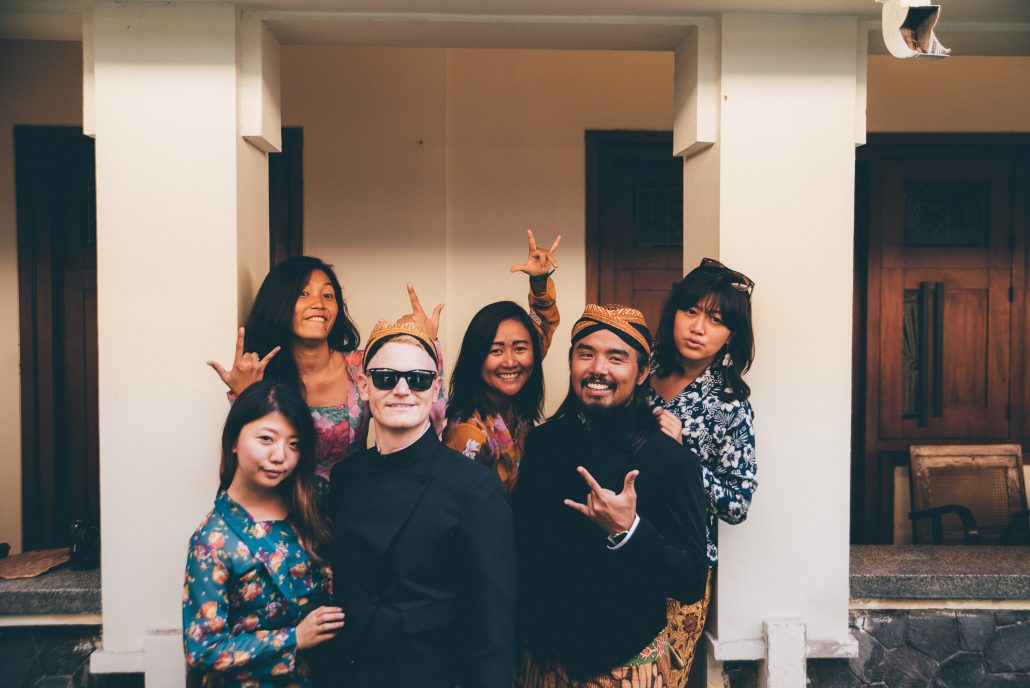 We spent a couple hours getting all dulled up in local Javanese outfits, and it was a damn good time.  While it may have been pretty humid to be wearing this stylish suits, the pictures were defintely worth the experience.
The guys outfits even came with swords, and I'll never say no to a outfit that includes a cool weapon, lol.  ;-)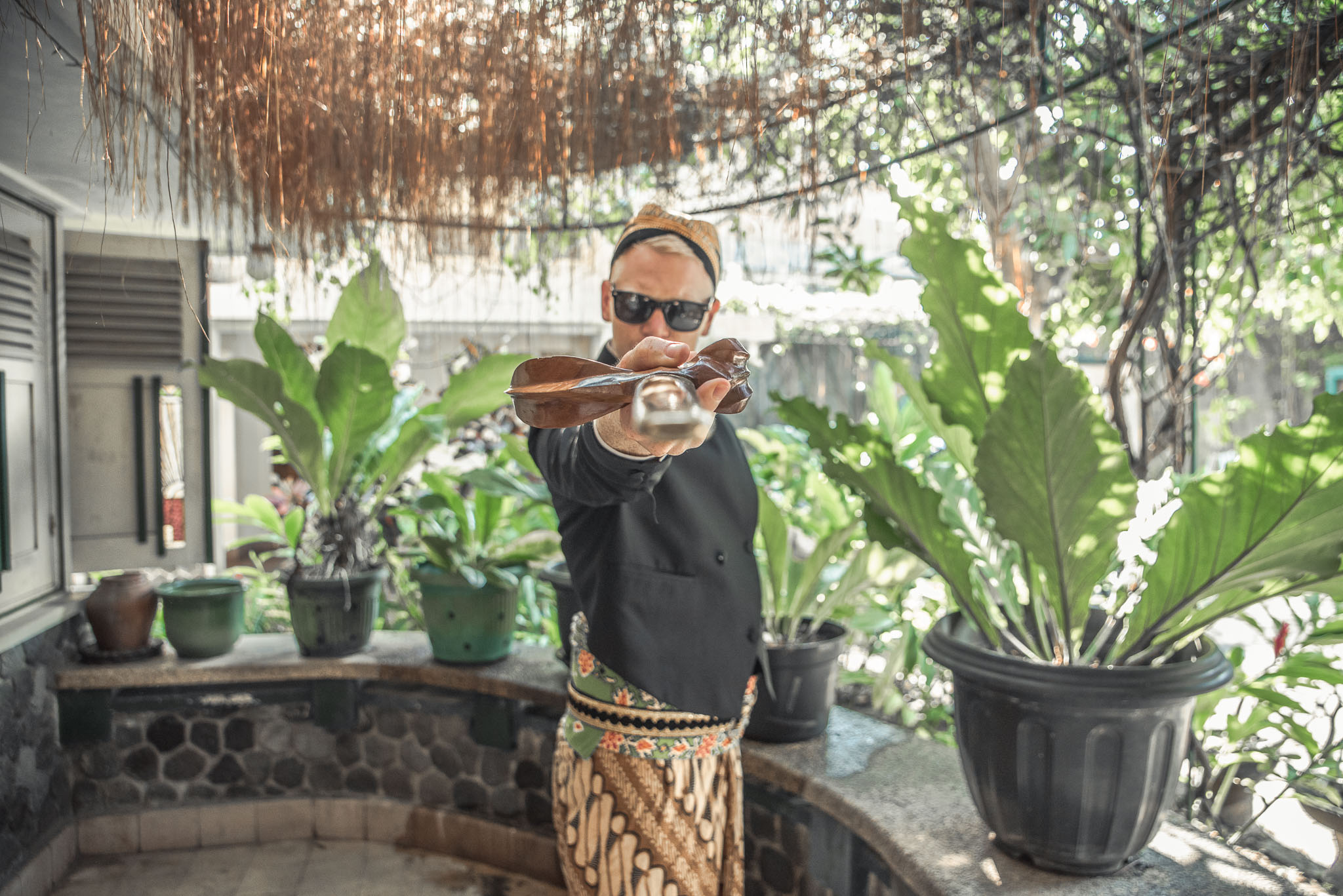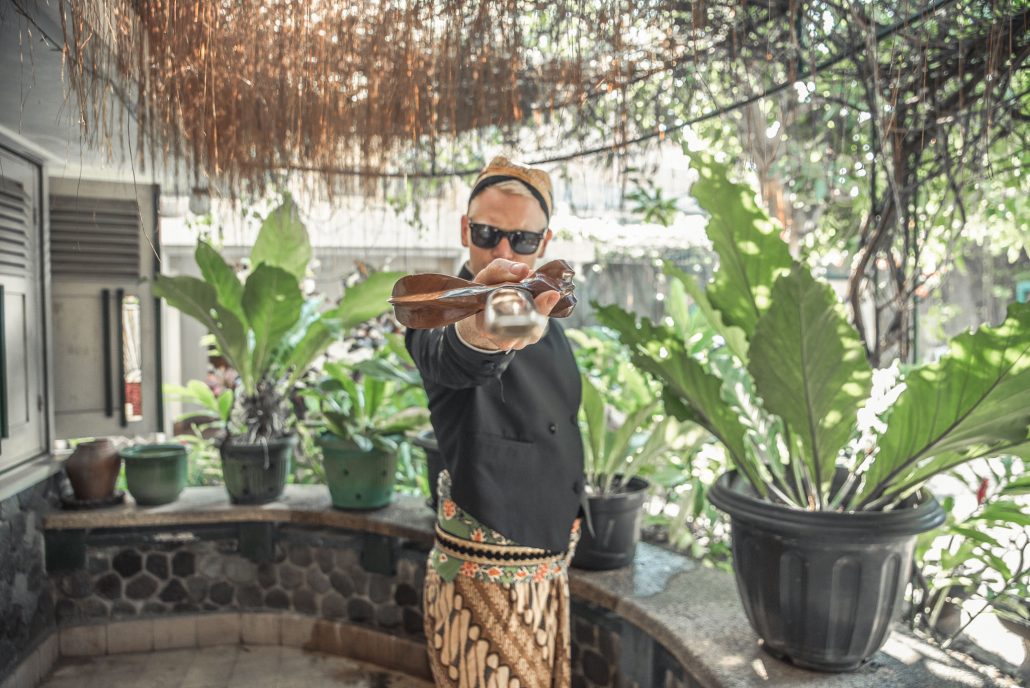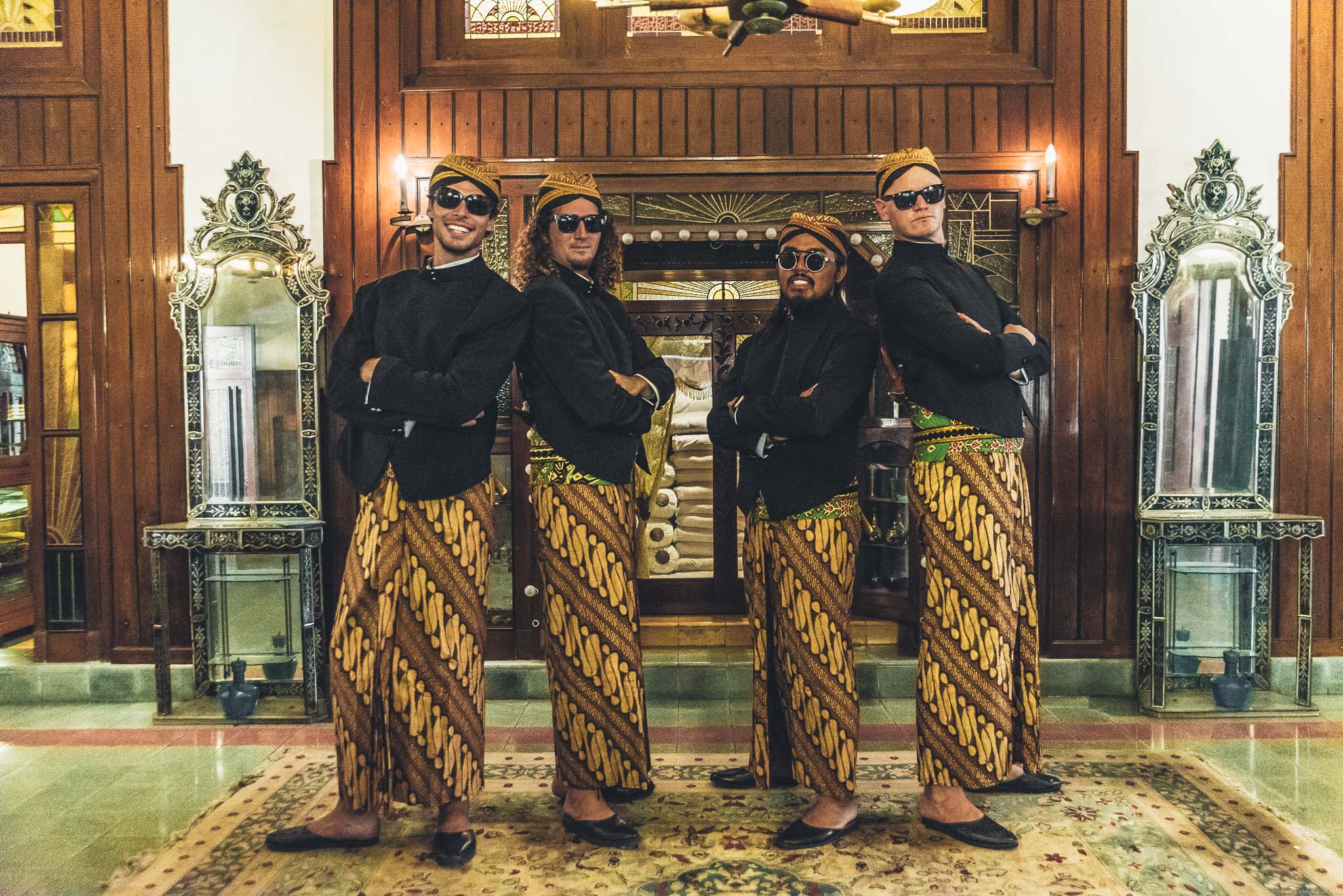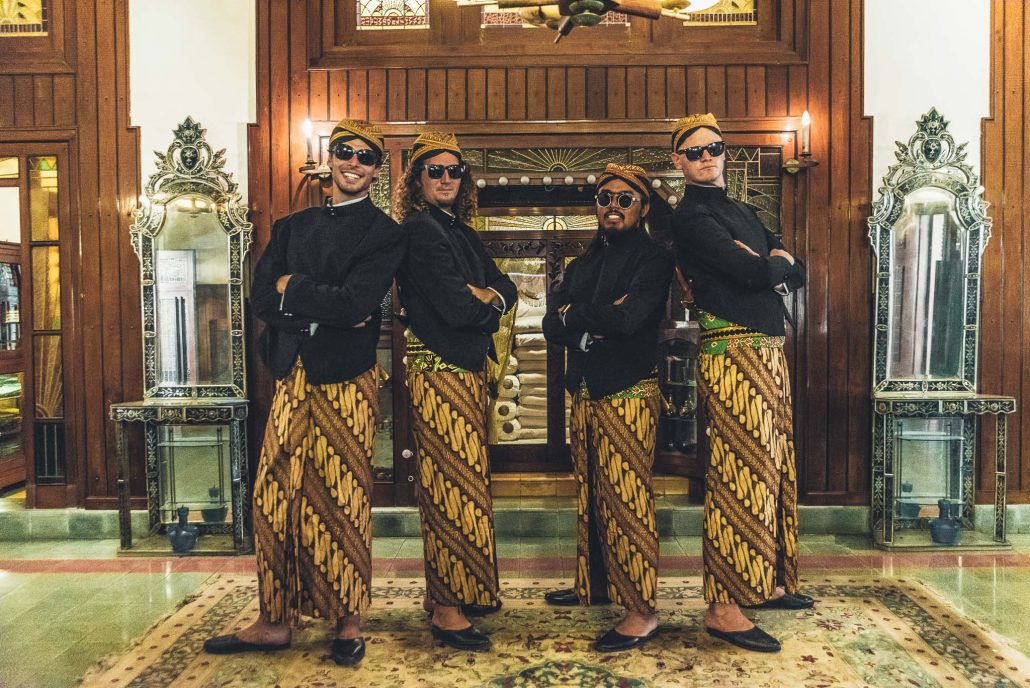 ---
4 ) Two Days In Tana Toraja
It may have taken two flights and a 2-hour bus ride to reach Tana Toraja, but our two days exploring the area ended up becoming my top highlight of the trip!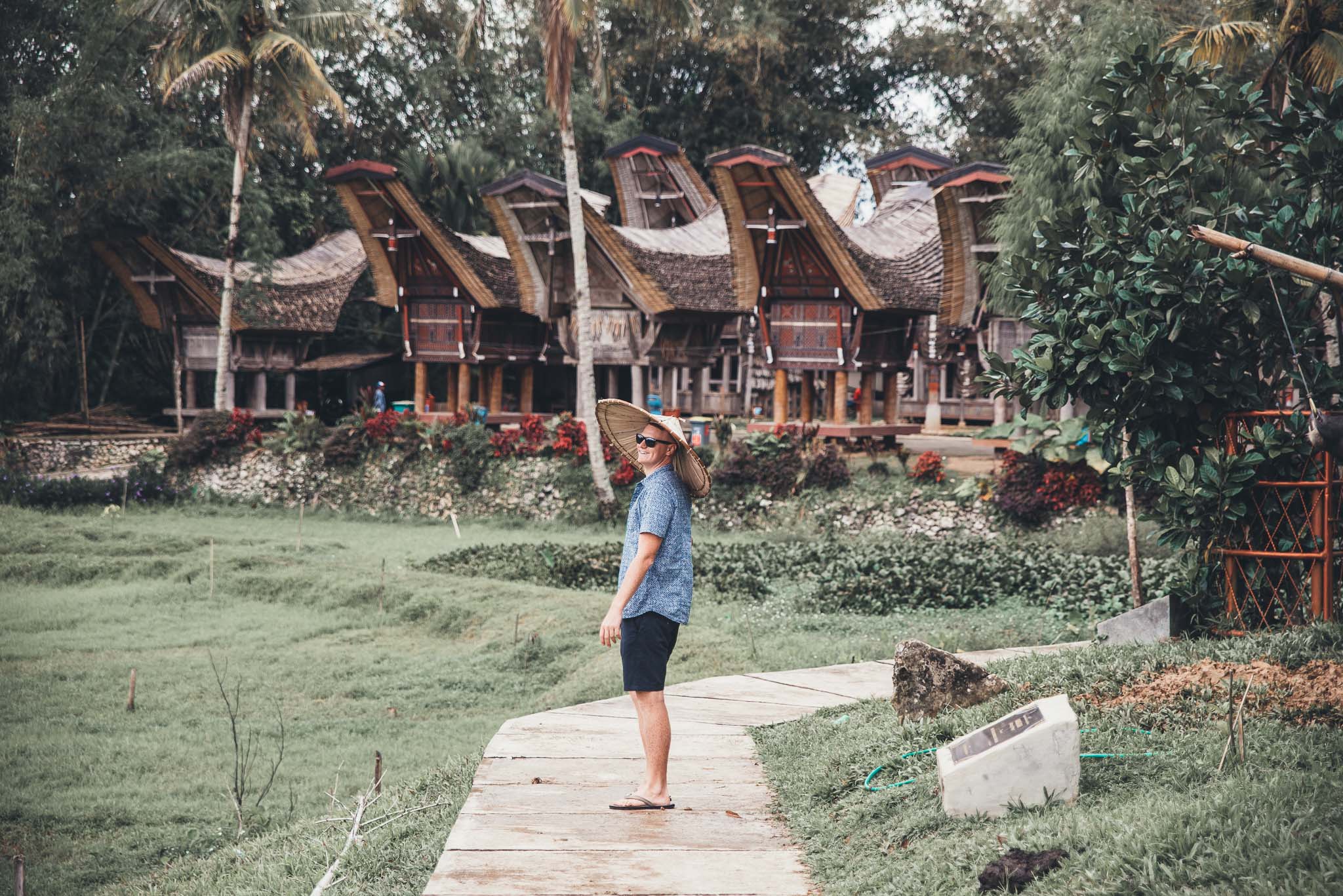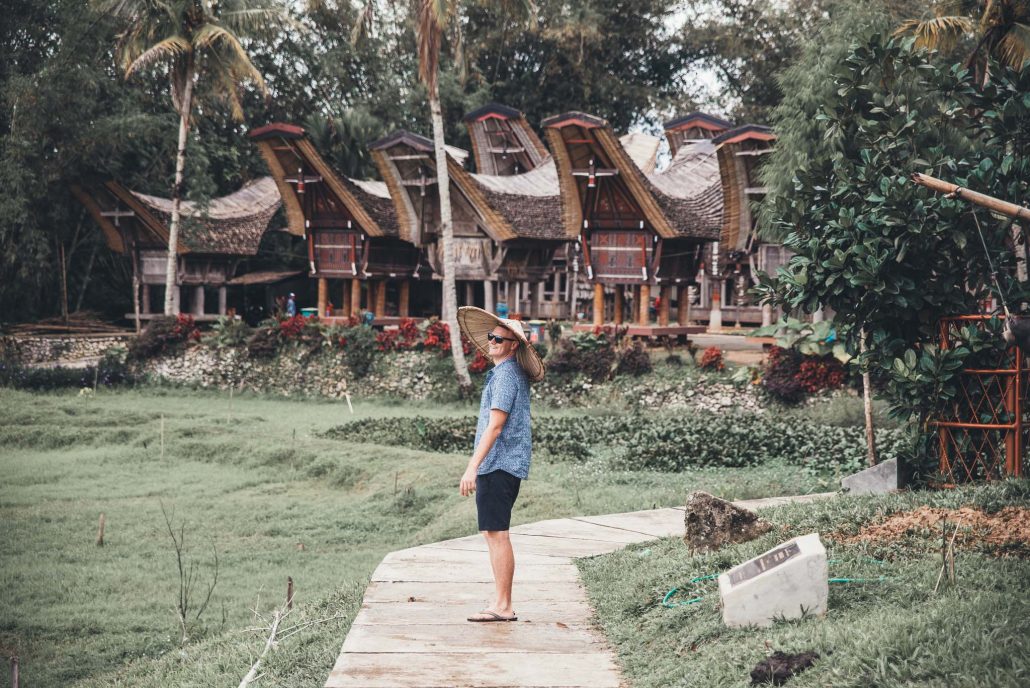 I had never heard of this particular region of Indonesia before, but it's truly one of the most unique and interesting places I've visited.  Learning all about their beliefs on death,
Read all about it: Cave Graves, Happy Dances, and Scenic Drives in Toraja, Indonesia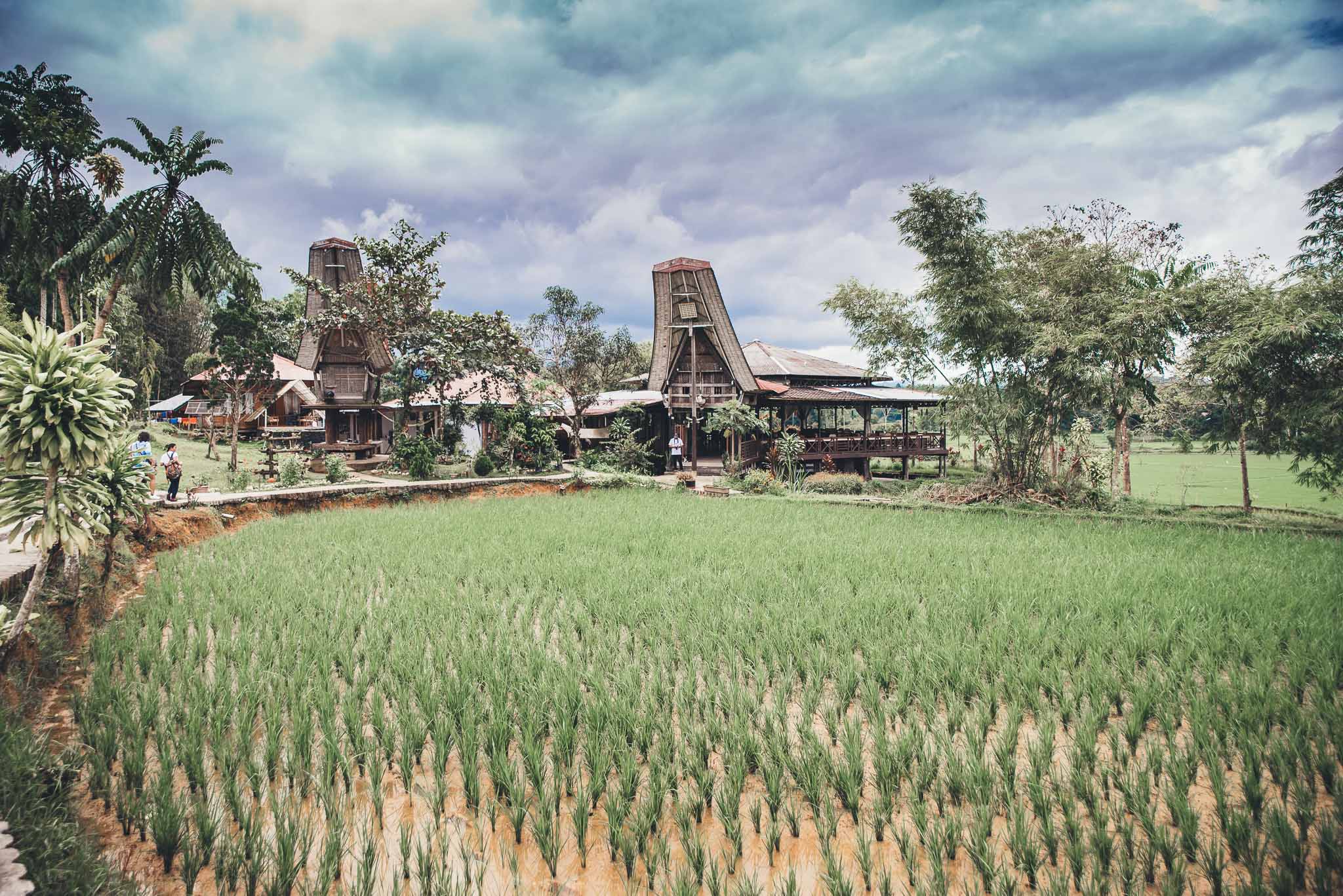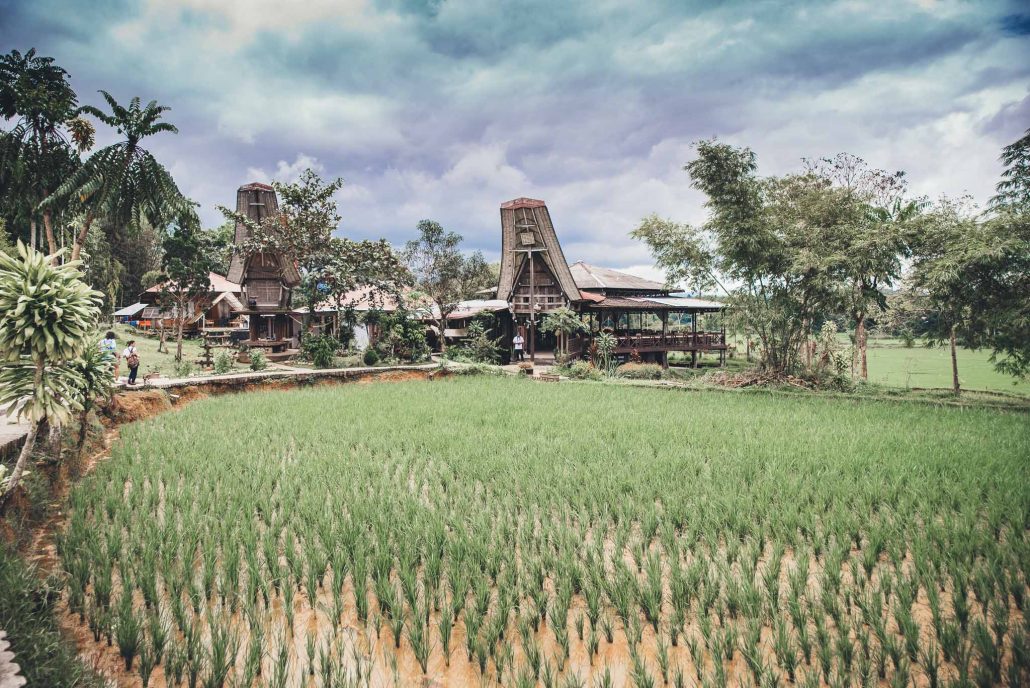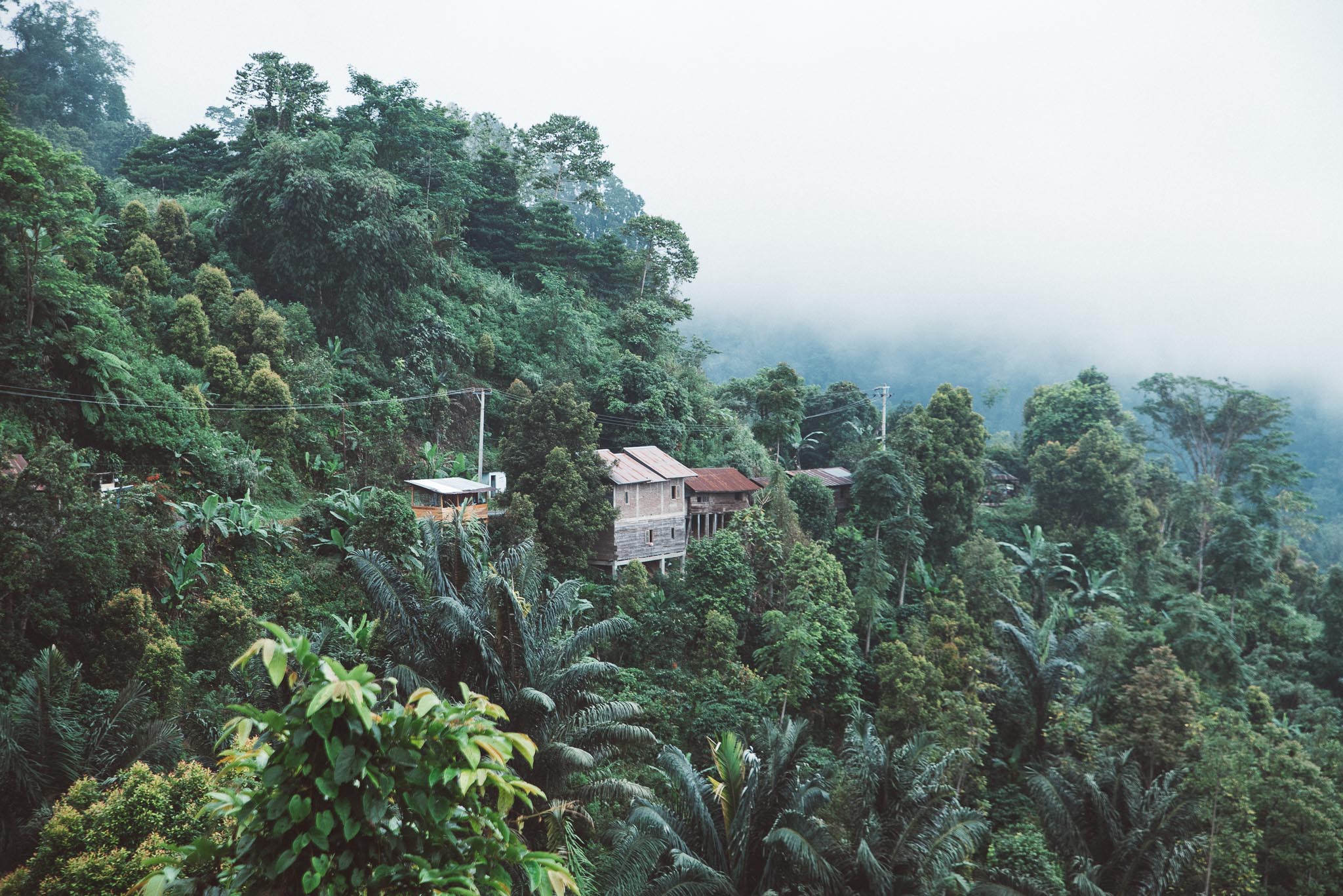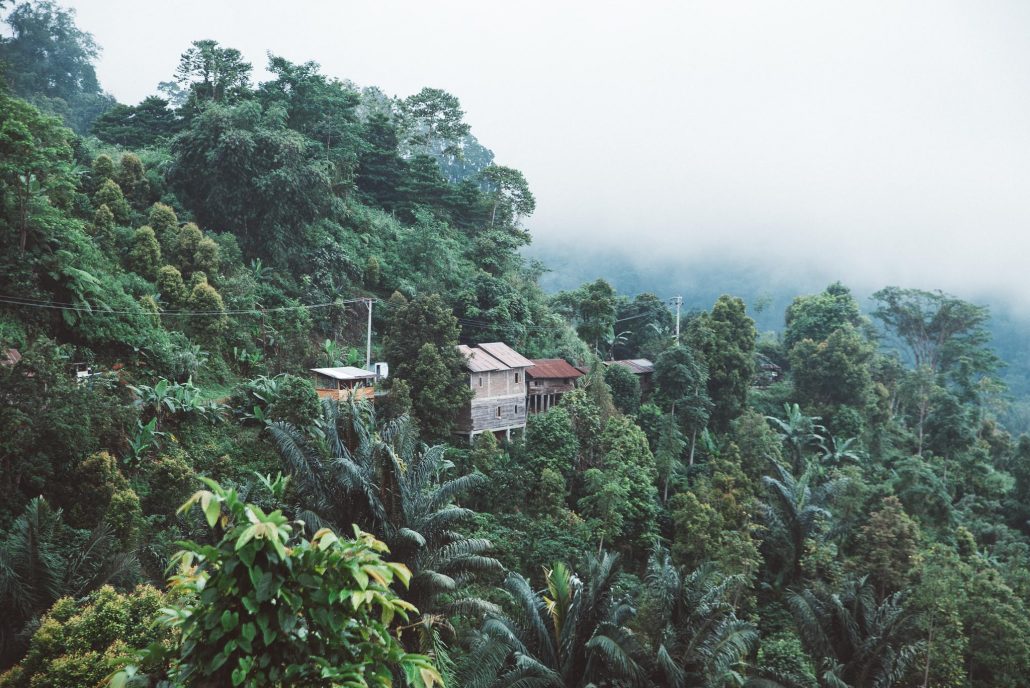 ---
5 ) Tea with the King & Queen of Ubud
How many people can say they sat down with Royalty during their trip to Bali?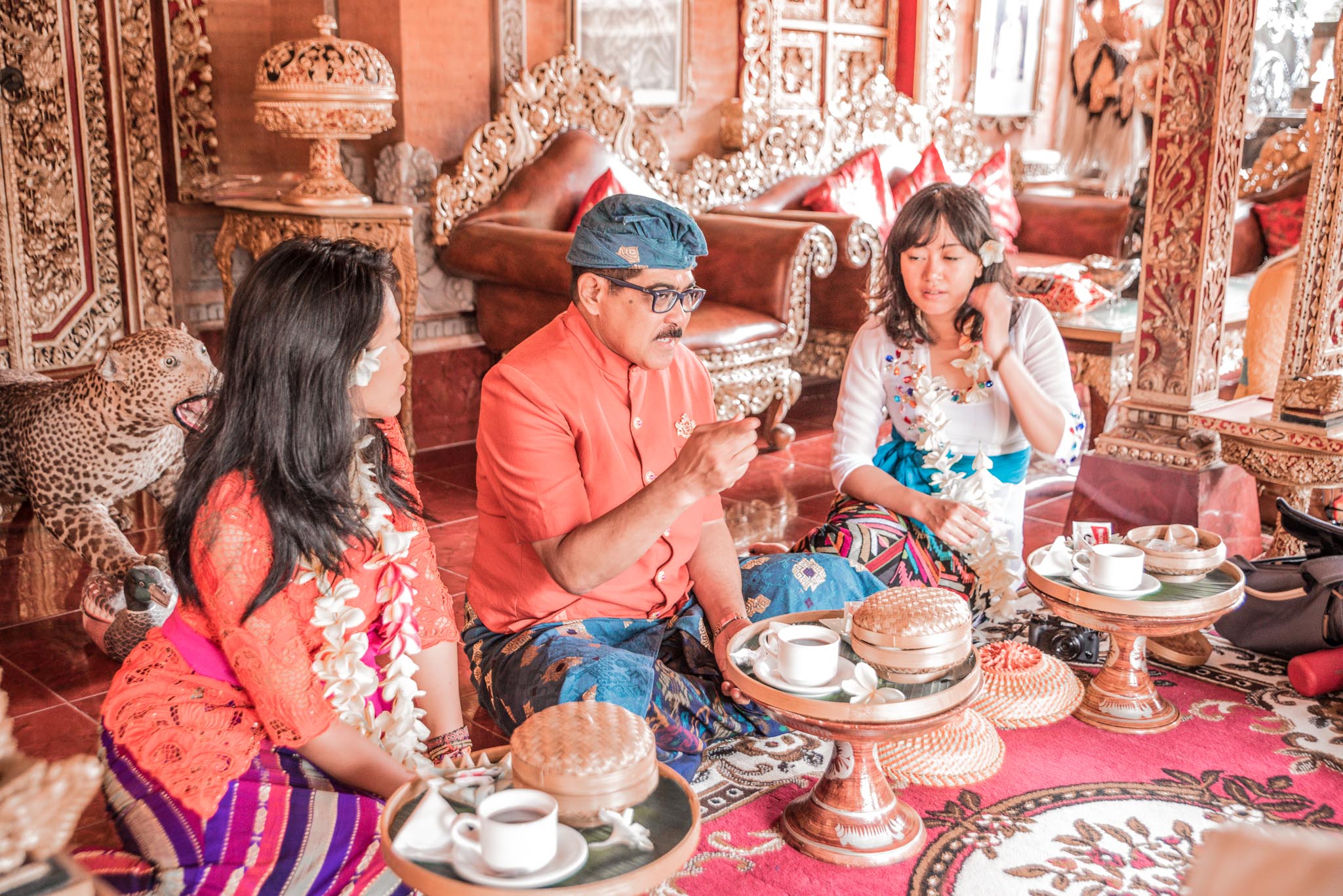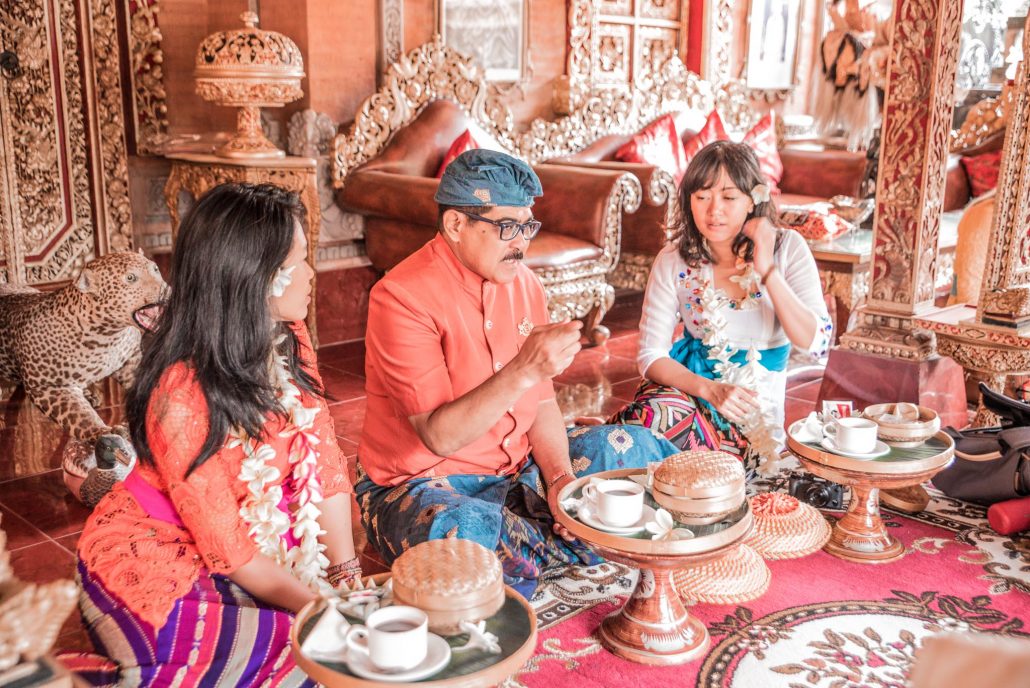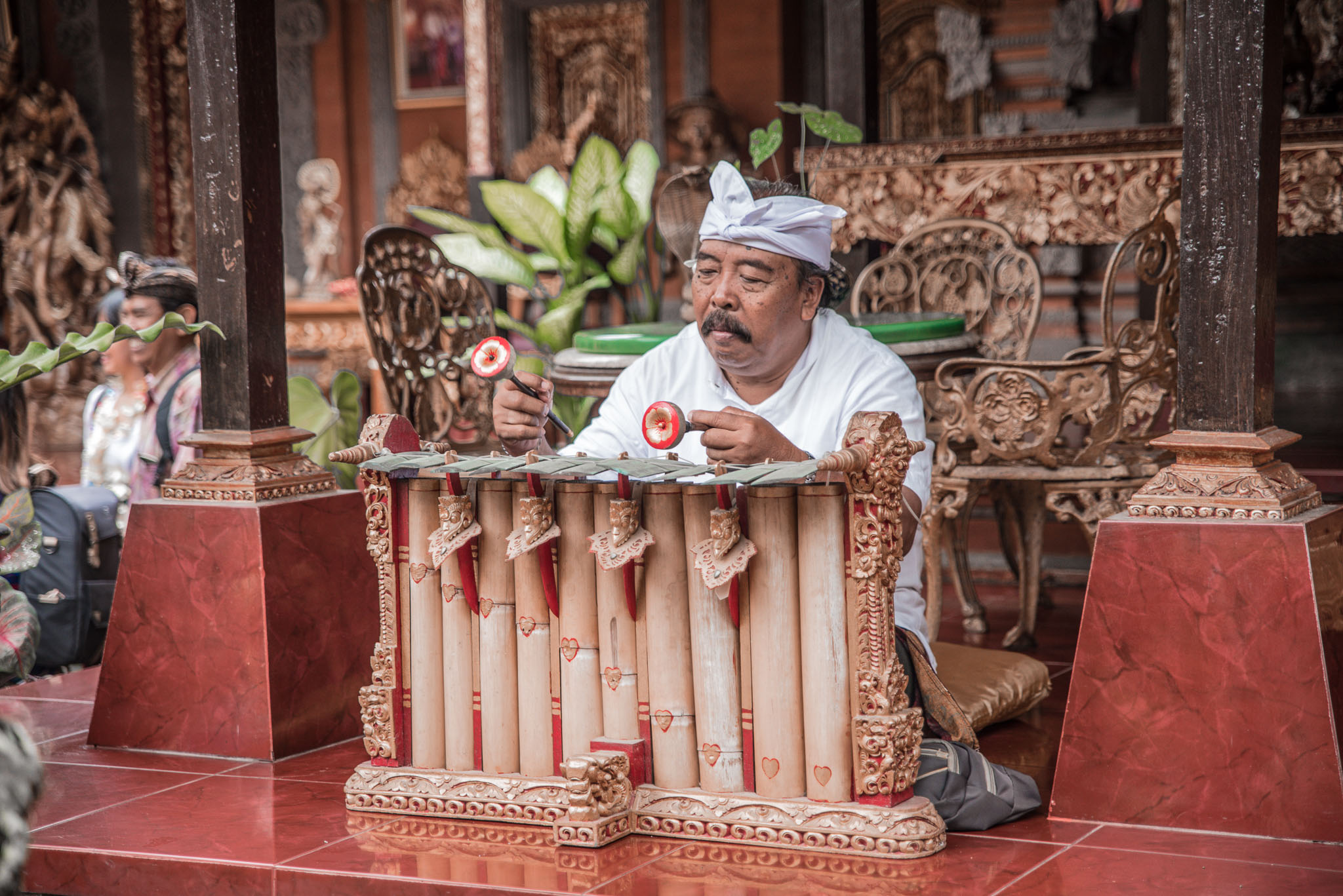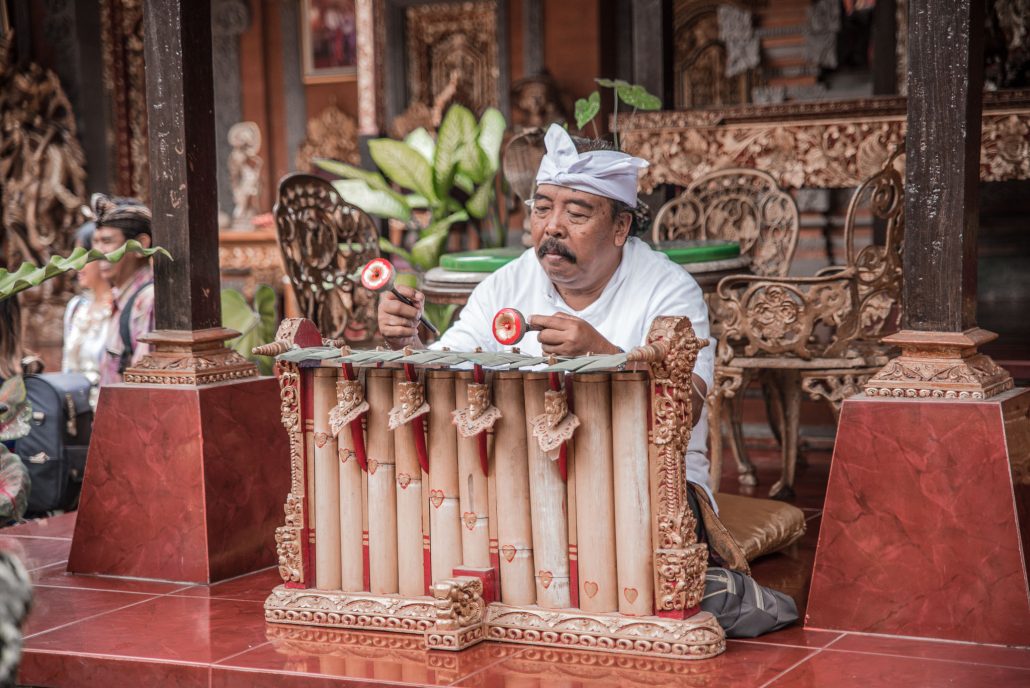 When I looked at our itinerary and saw this particular activity, I couldn't contain my excitement.  While I'm not sure if regular visitors to the island can book the same experience, I'd still highly recommend checking out the Puri Agung Peliatan!
Once again, we got to dress up in local Indonesian fashion, and we were looking quite good.
I call this one…"Indonesia Jones"


I've visited Ubud several times now, but having tea with the King & Queen of the region definitely takes the cake.  So when you're planning your Ubud itinerary, make sure you schedule in some time to visit more than just the Rice Terraces & Sacred Monkey Forest!
---
6 ) Sunset Kecak Dance in Ulutwatu
There's tons of awesome things to do in Uluwatu, but watching the famous Kecak Dance during sunset should be considered a must!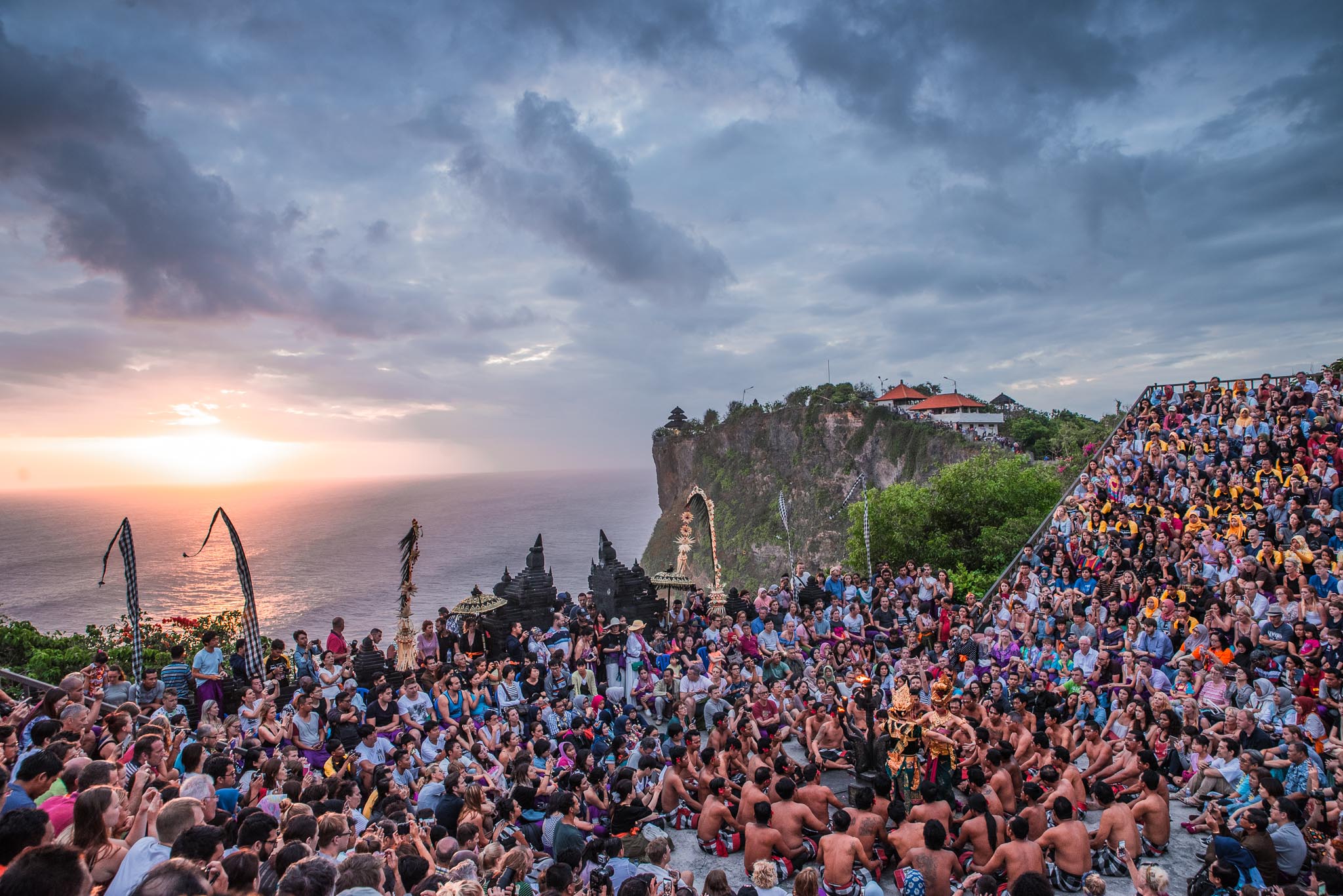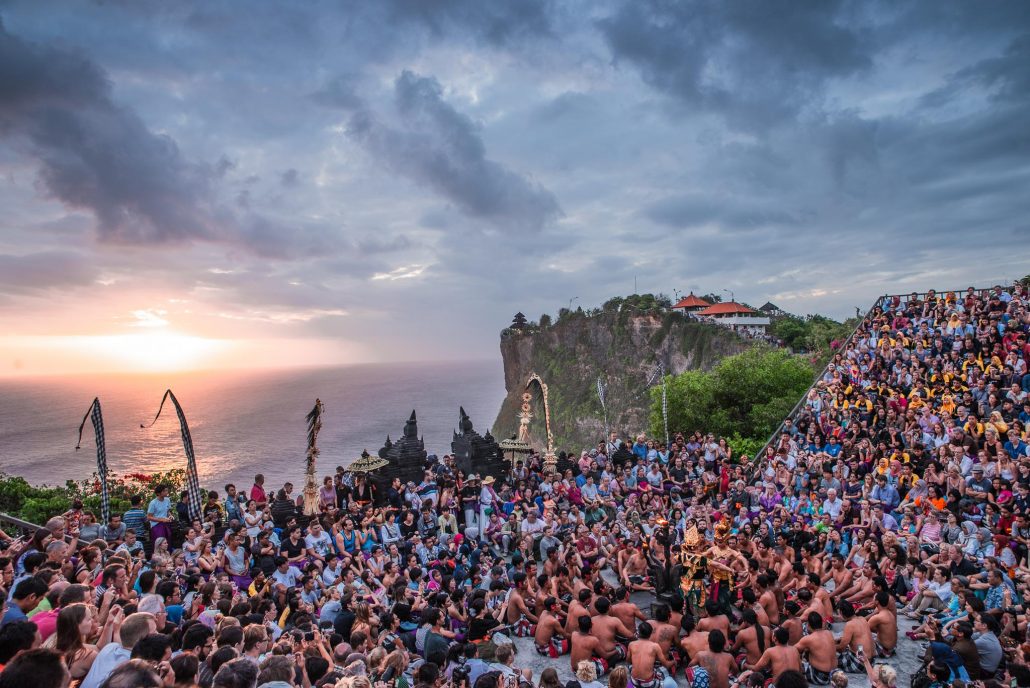 While I do think this starts off a bit slow, things really get interesting about 20 minutes in.  It's a really unique experience, a pretty fun show, and you really can't beat those Uluwatu coastal views during sunset!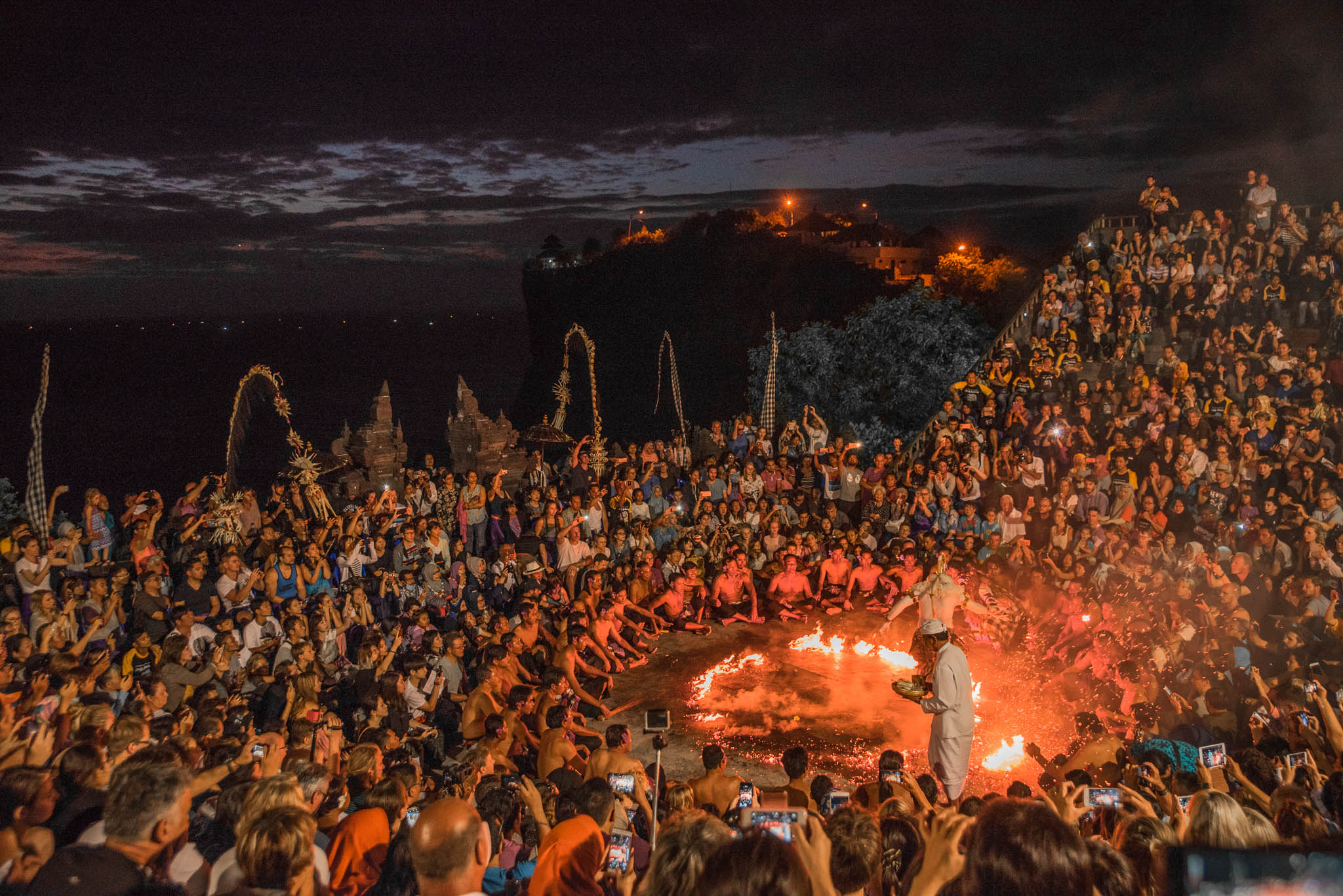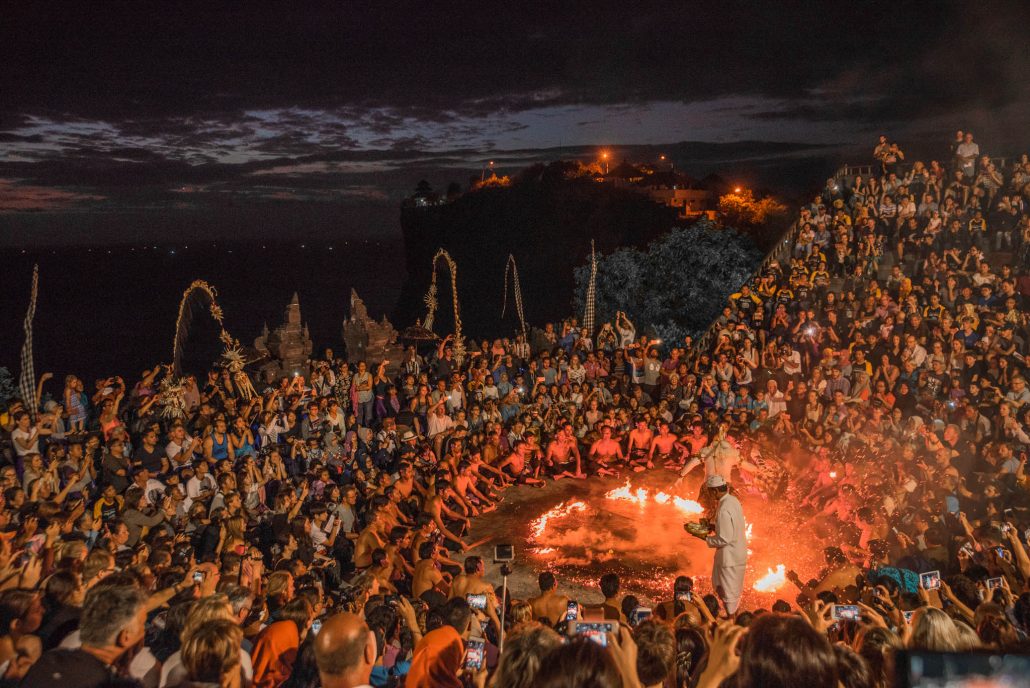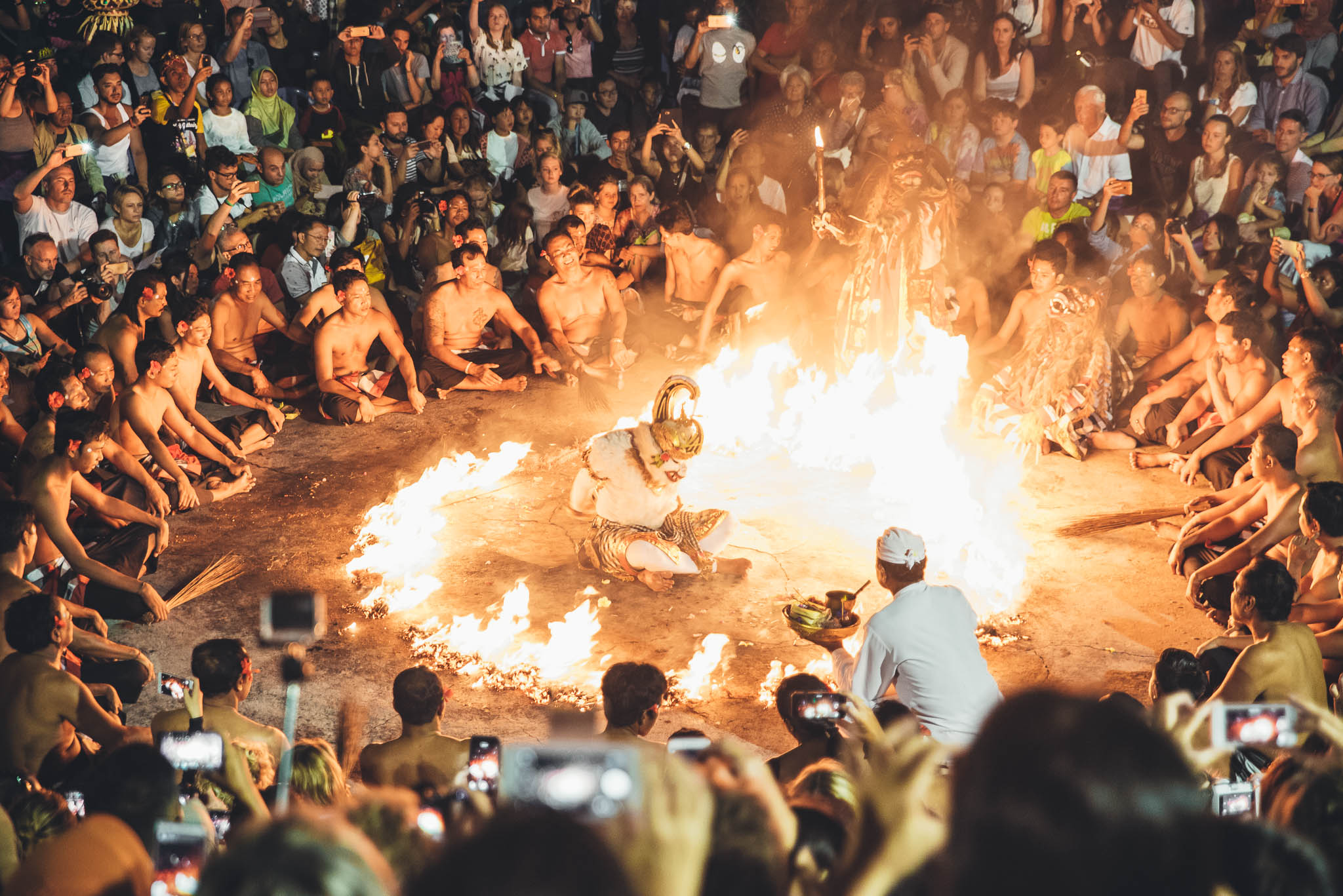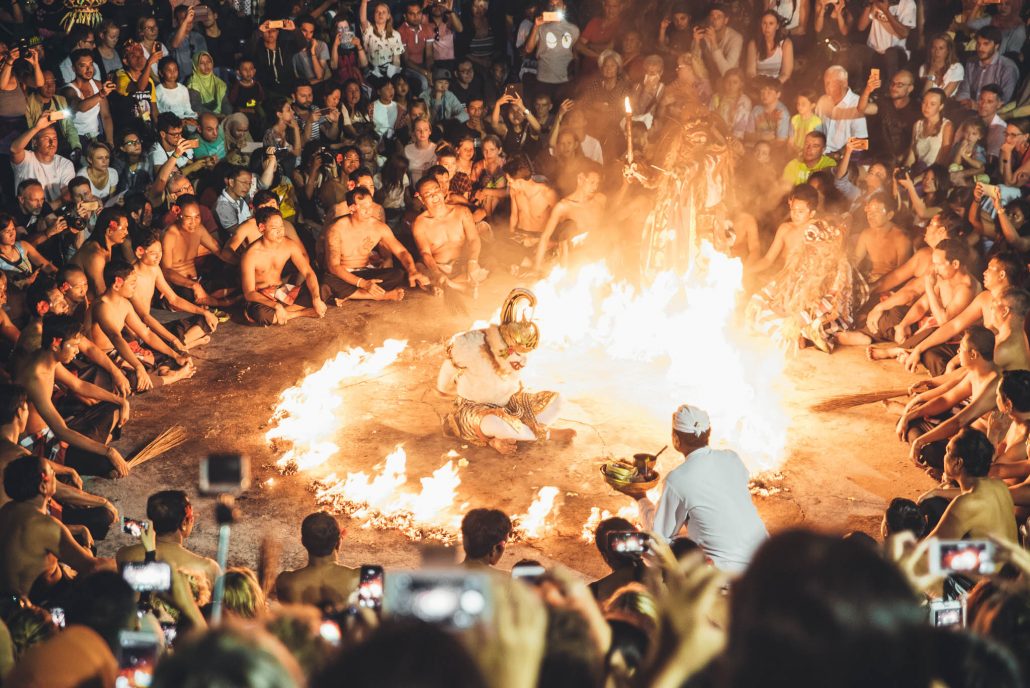 ---
7 ) The Trip Of Wonders Crew
This two-week journey really was a ton of fun, but that's largely in part to the amazing people I got to share this experience with.  One of my favorite aspects about being a travel-blogger is getting invited on these press trips, and getting to spend time with inspiring people who are doing the same thing.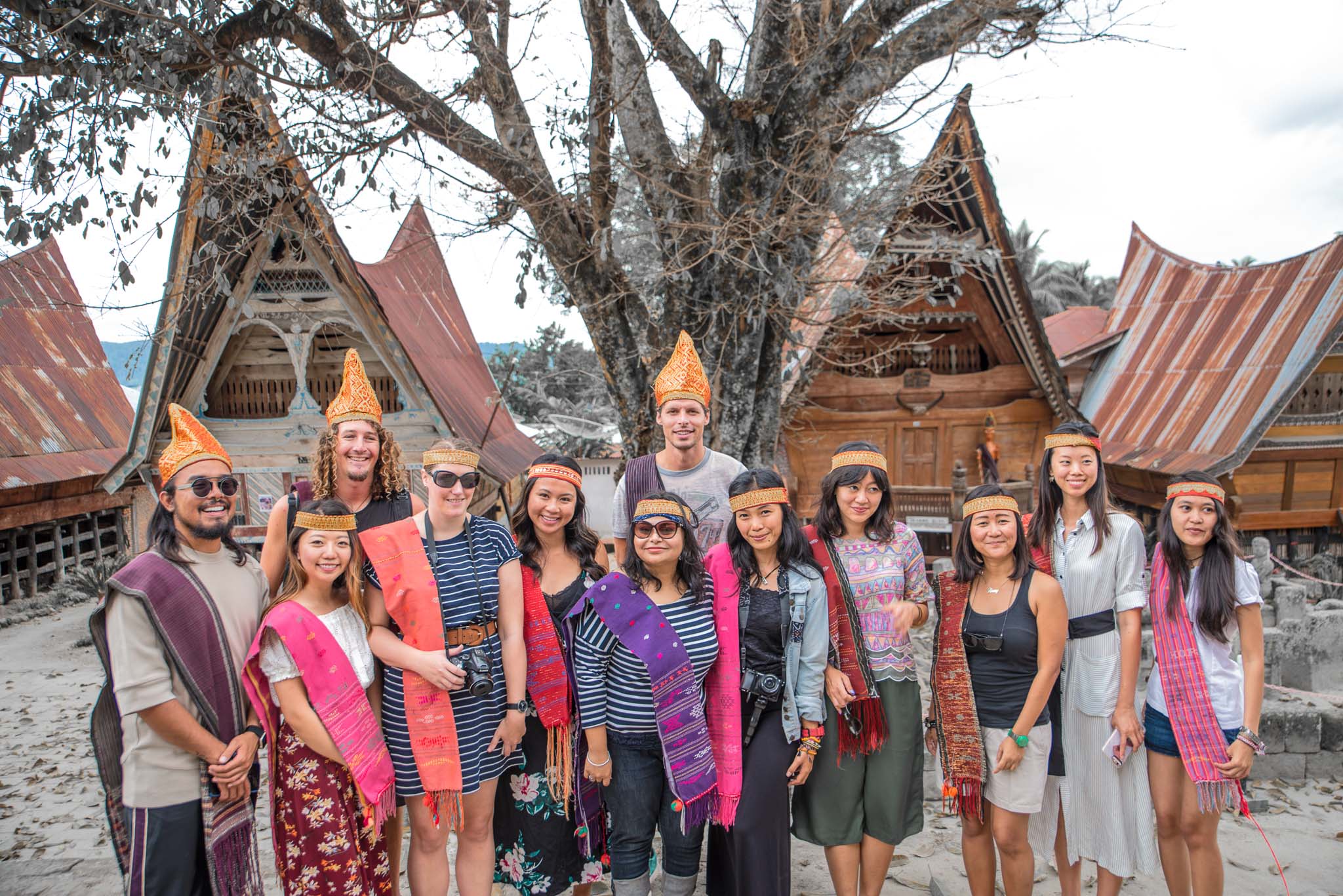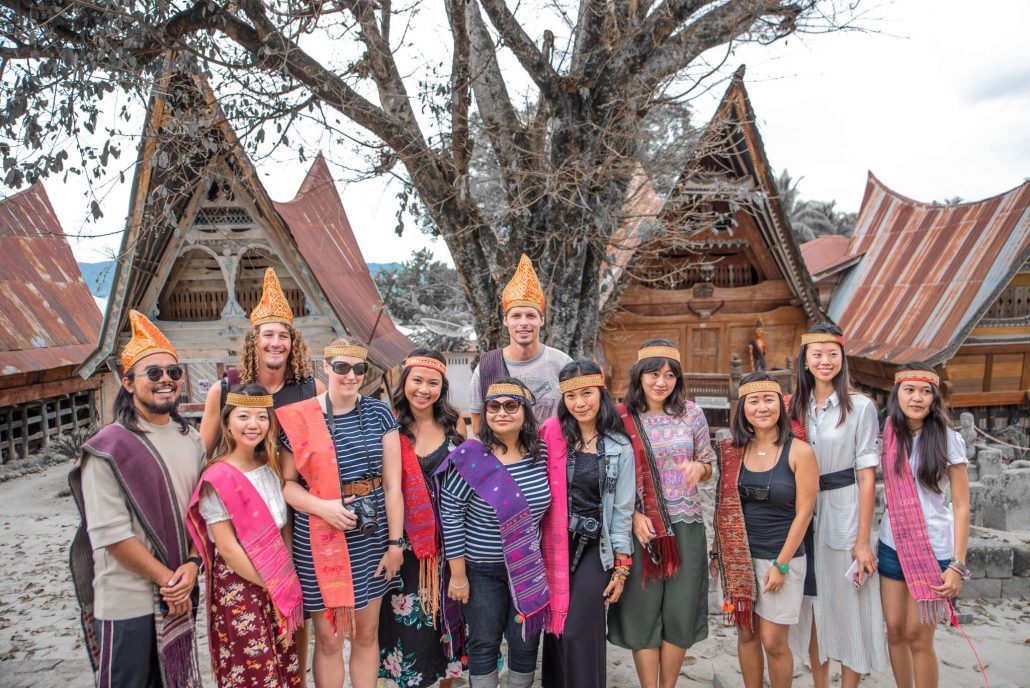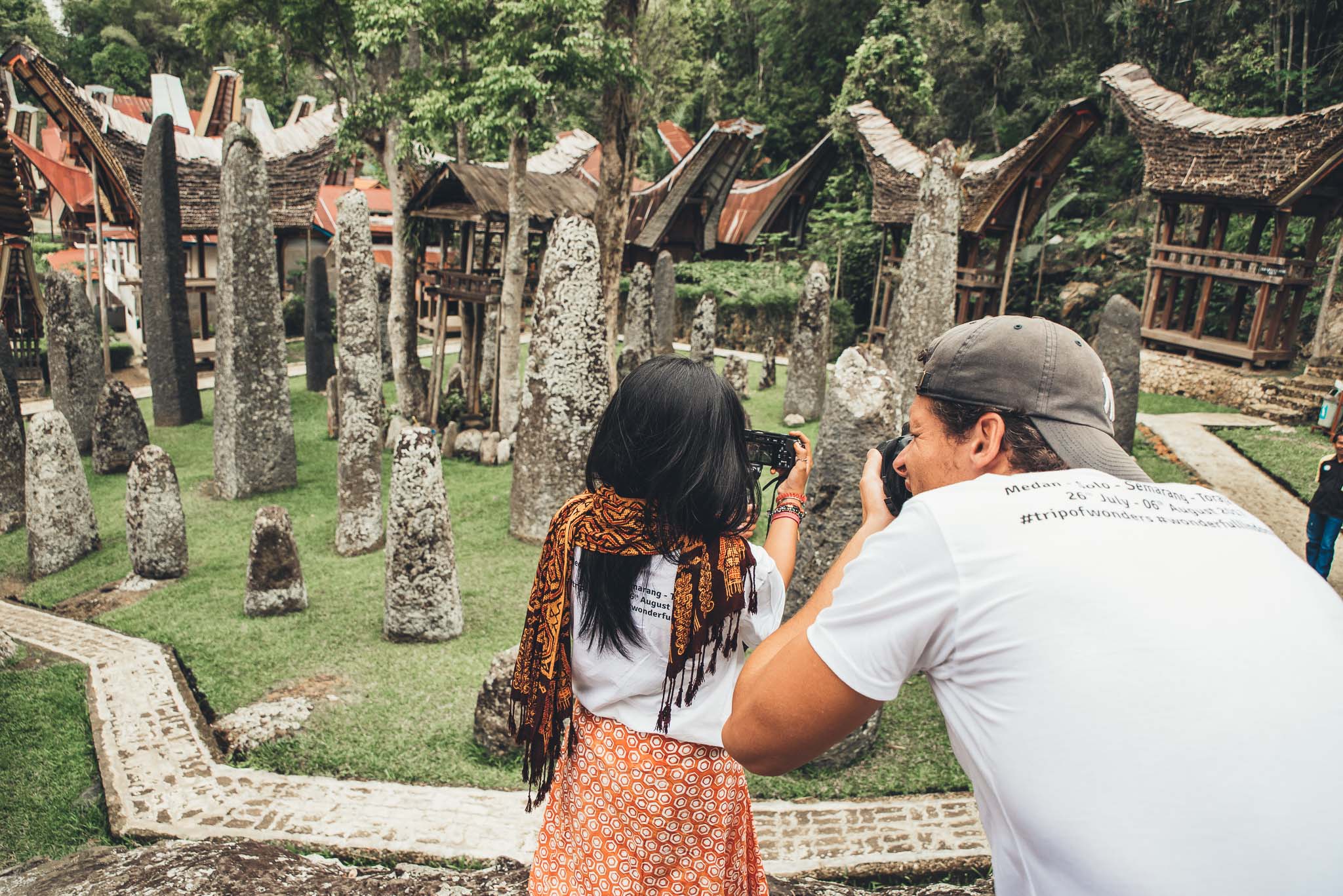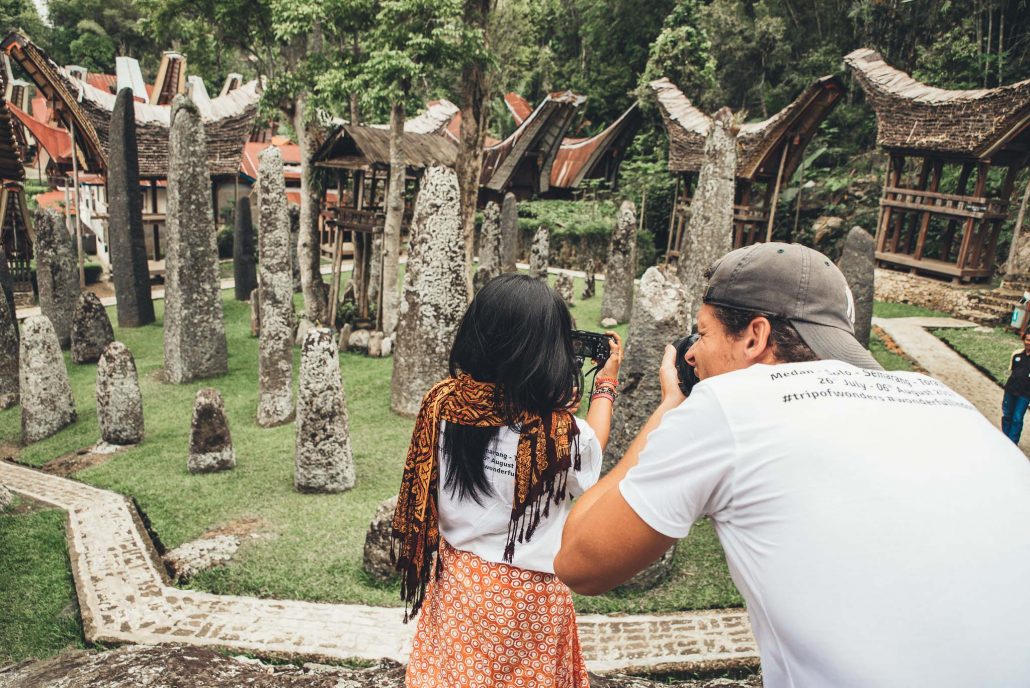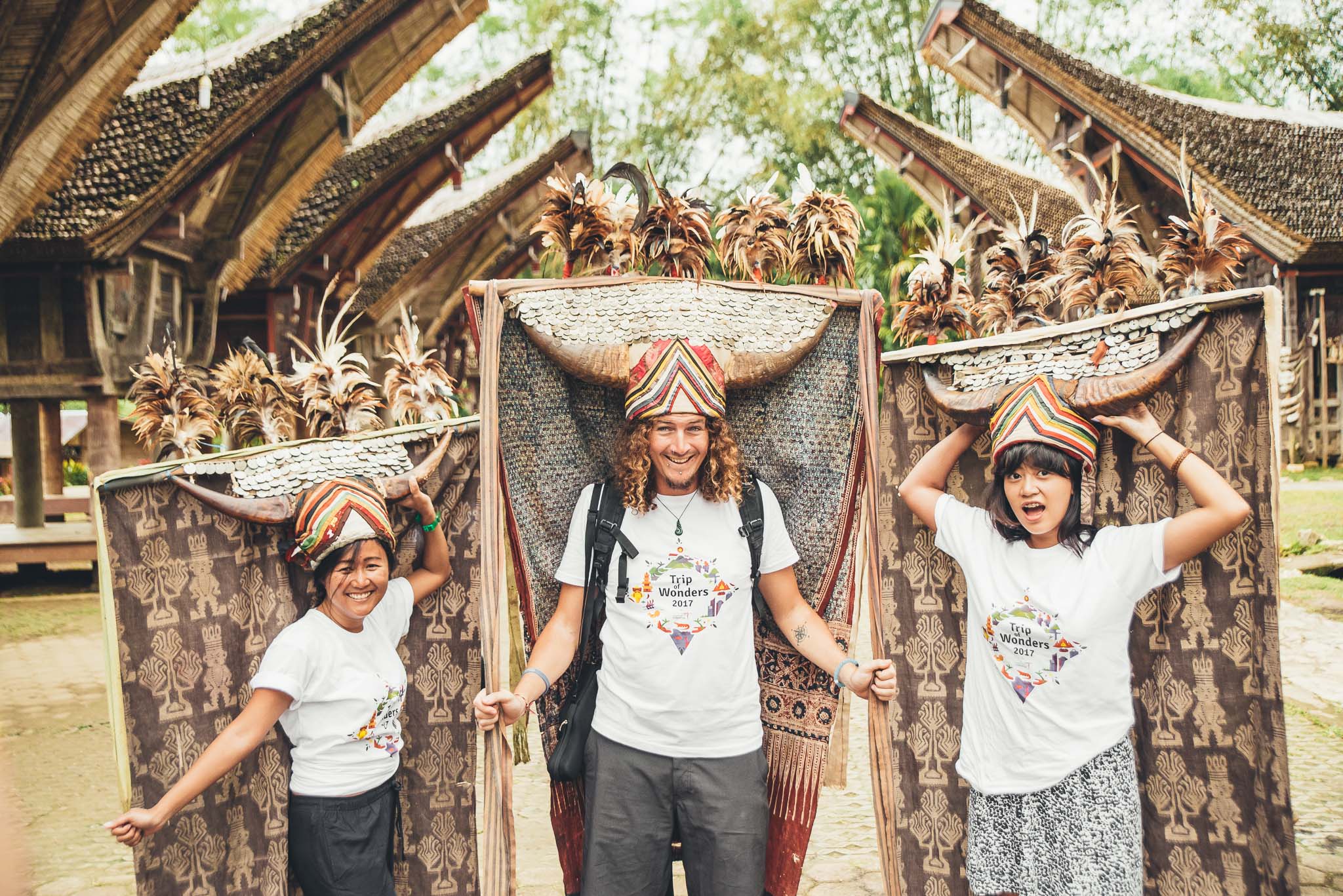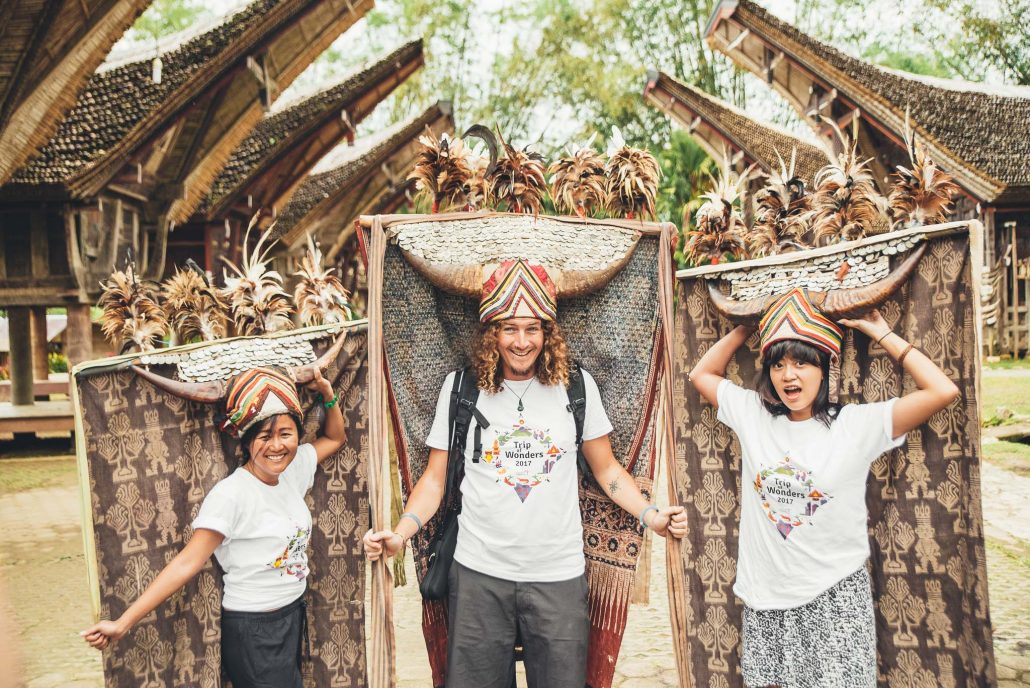 Whether we were getting groovy in a cultural dance, taking turns snapping photos of each other, or drinking a copious amount of wine and getting noise complaints on our final night in Bali – every moment shared with this group of people was truly amazing.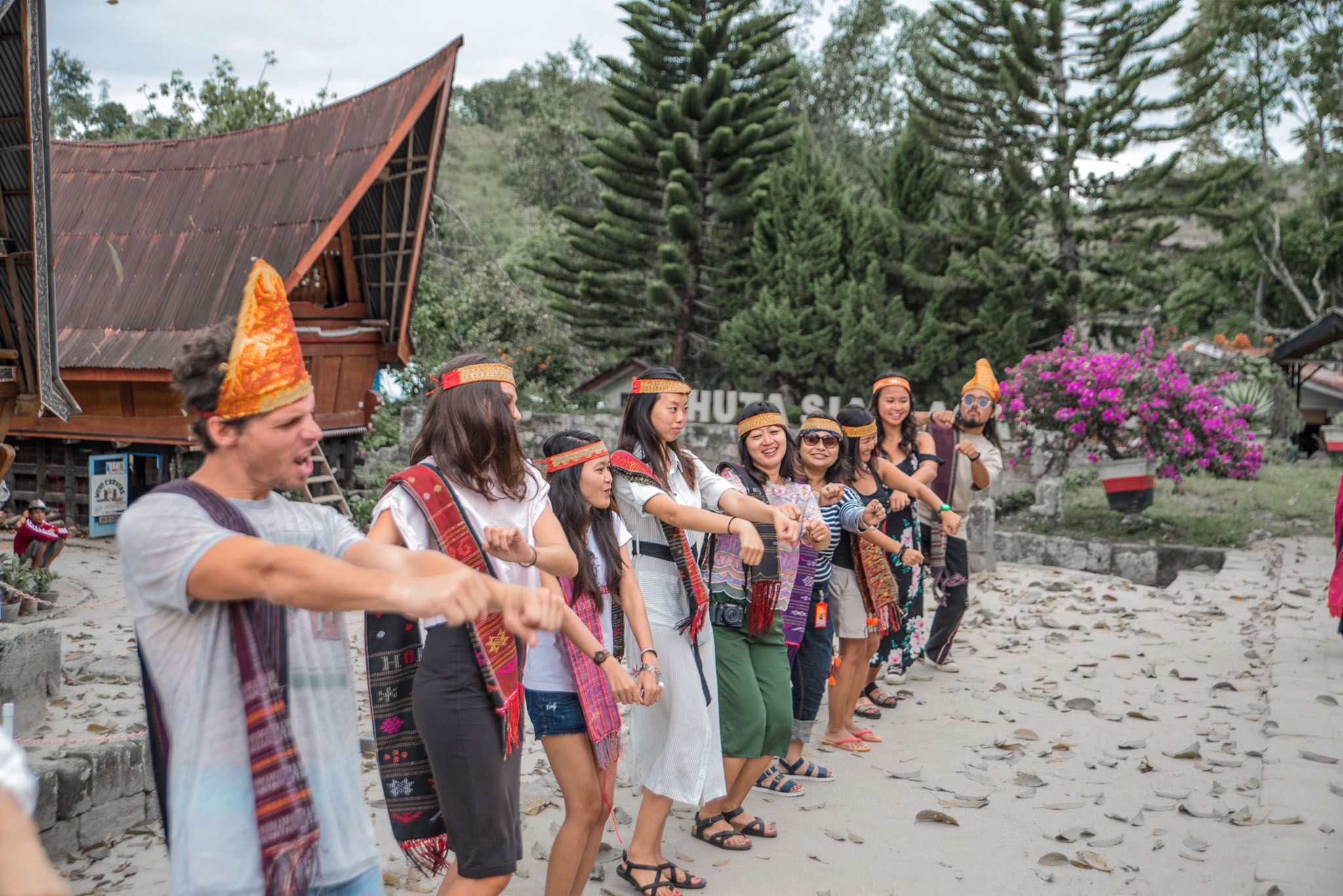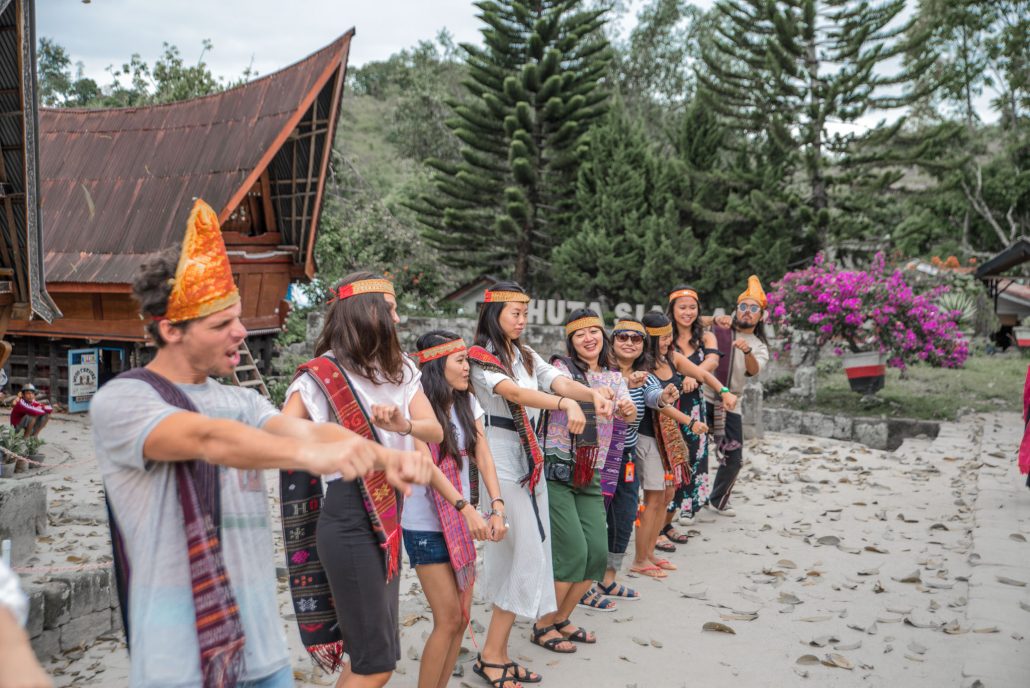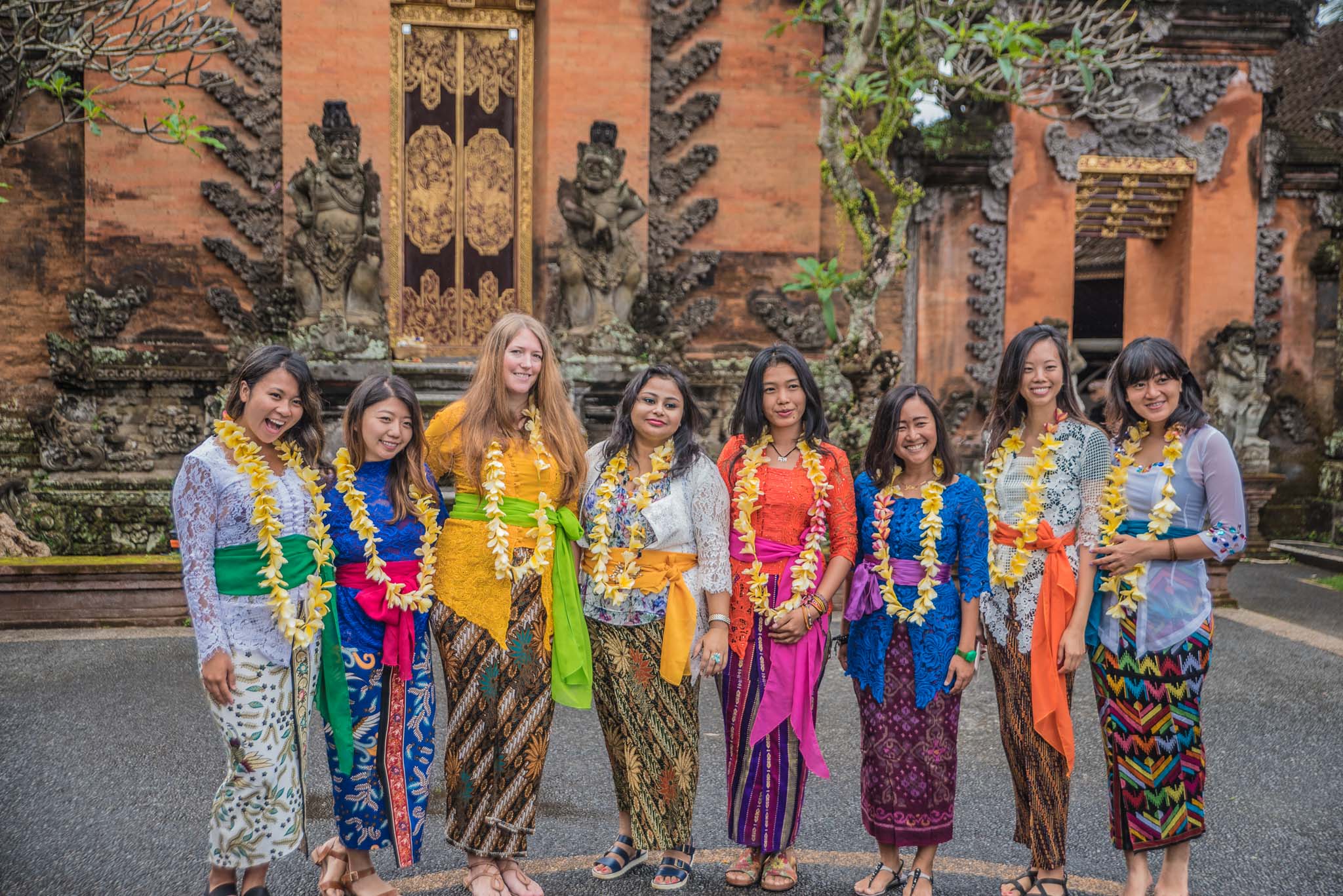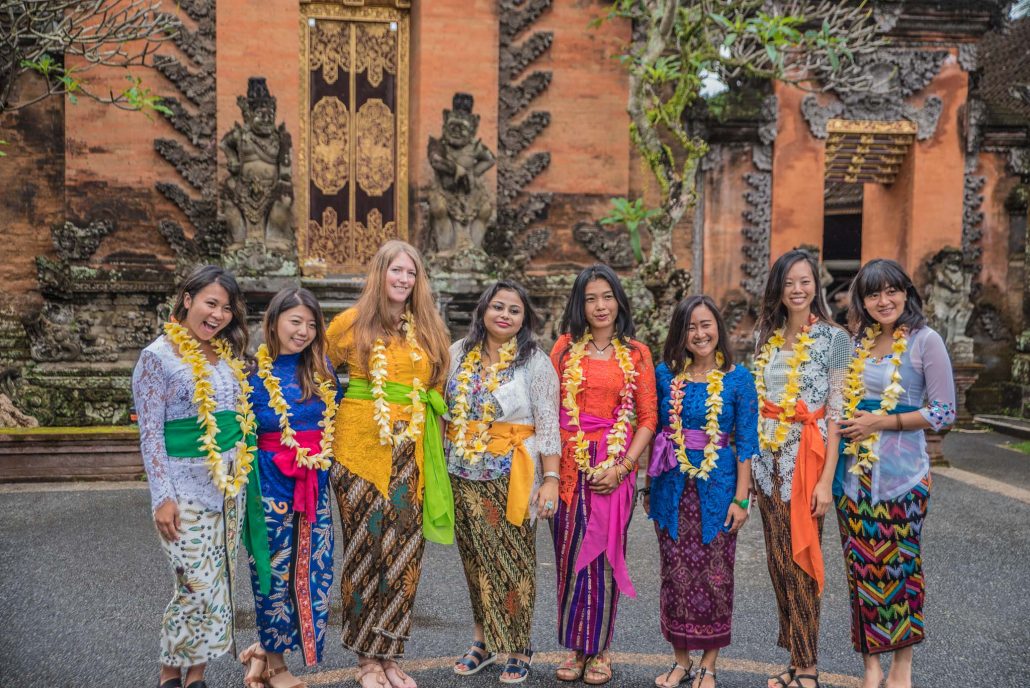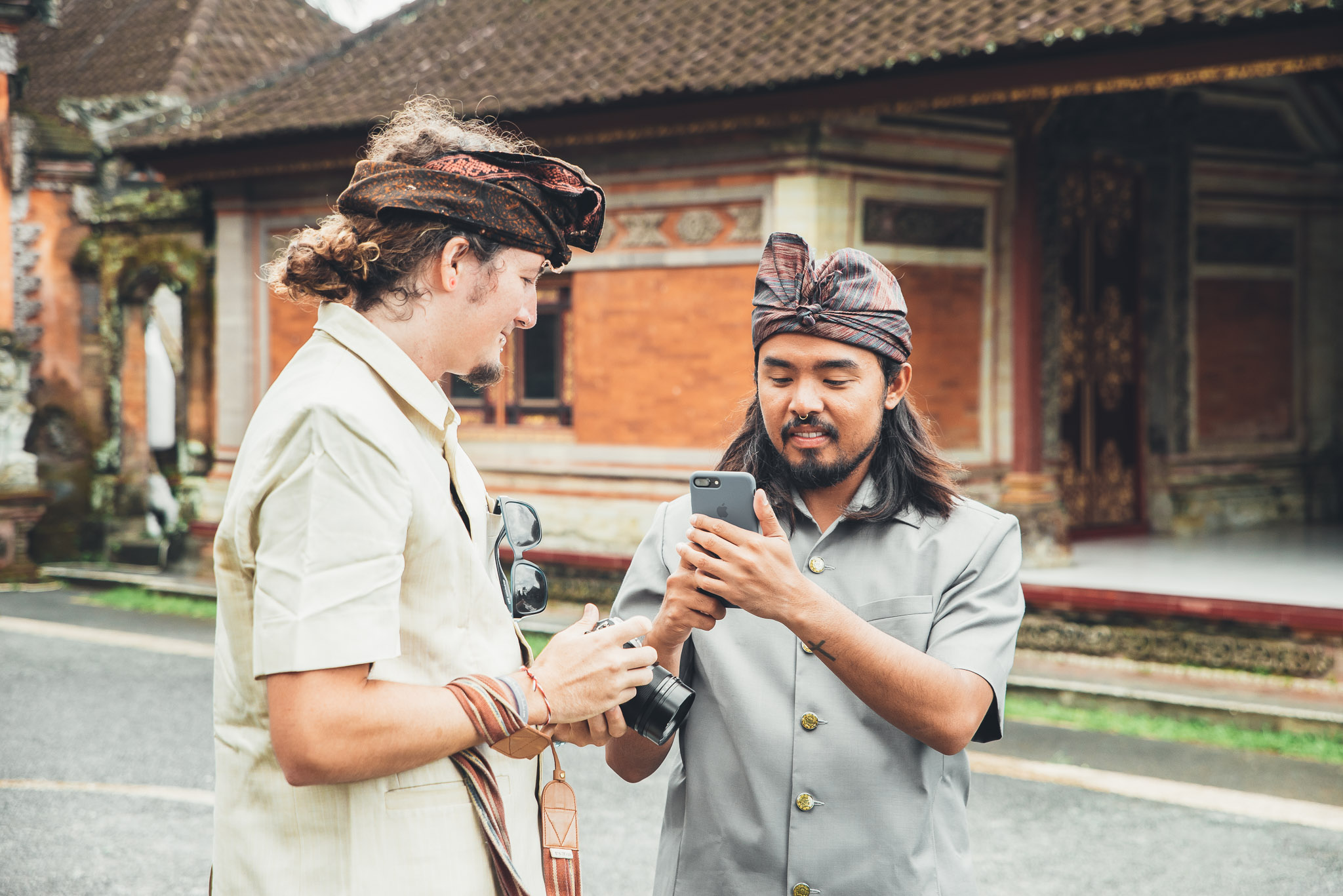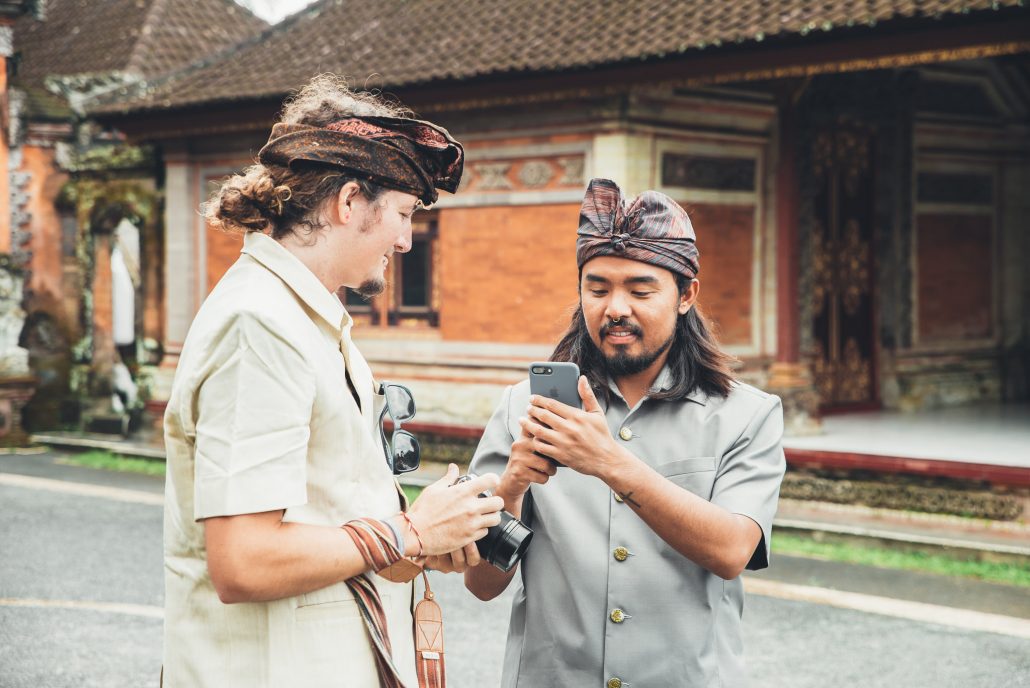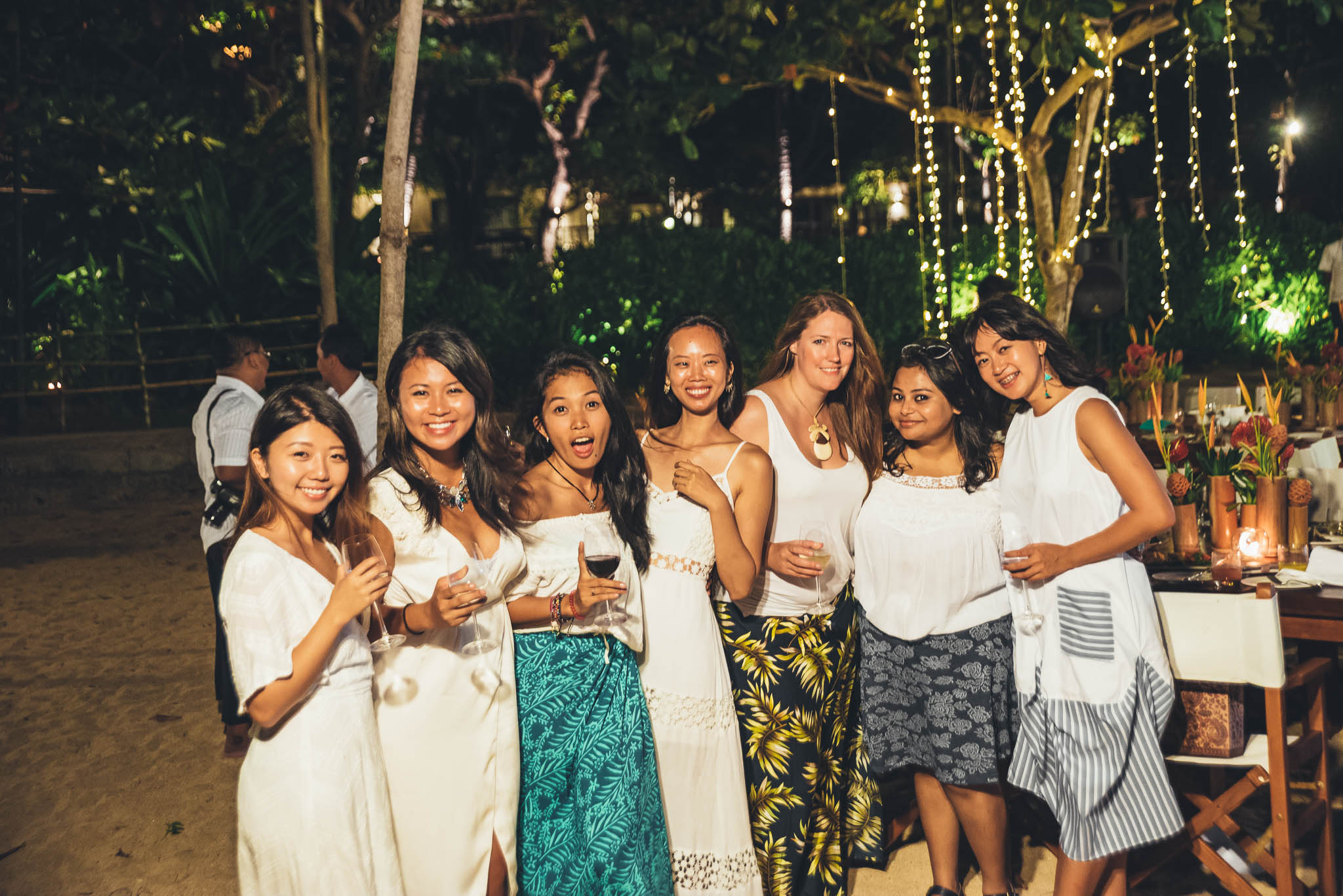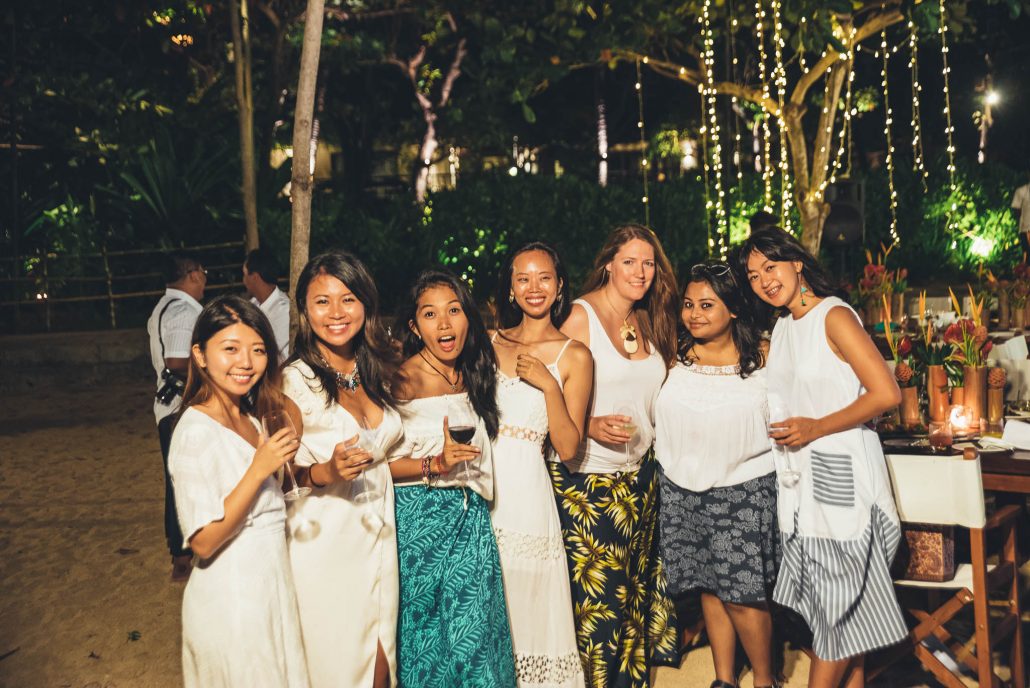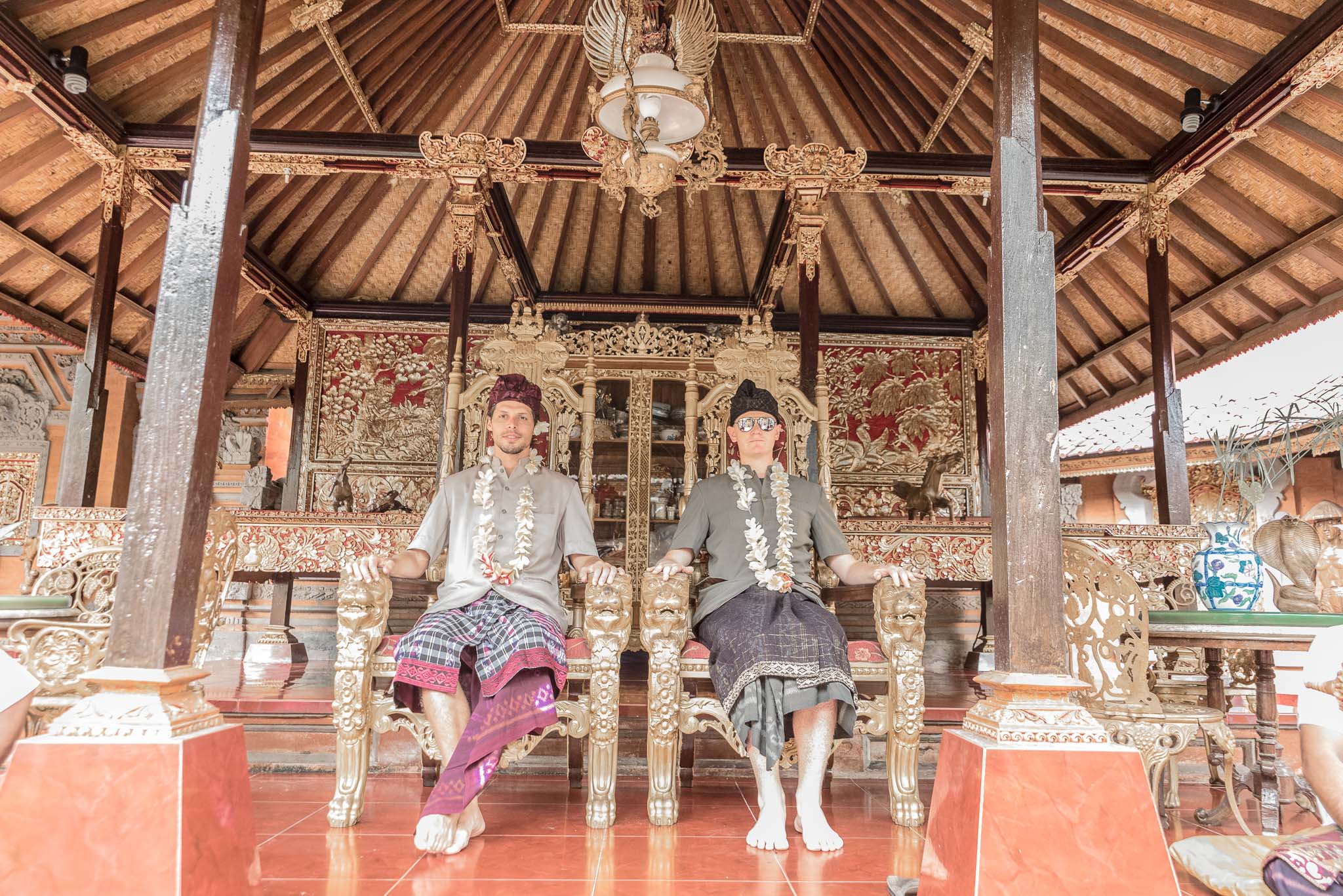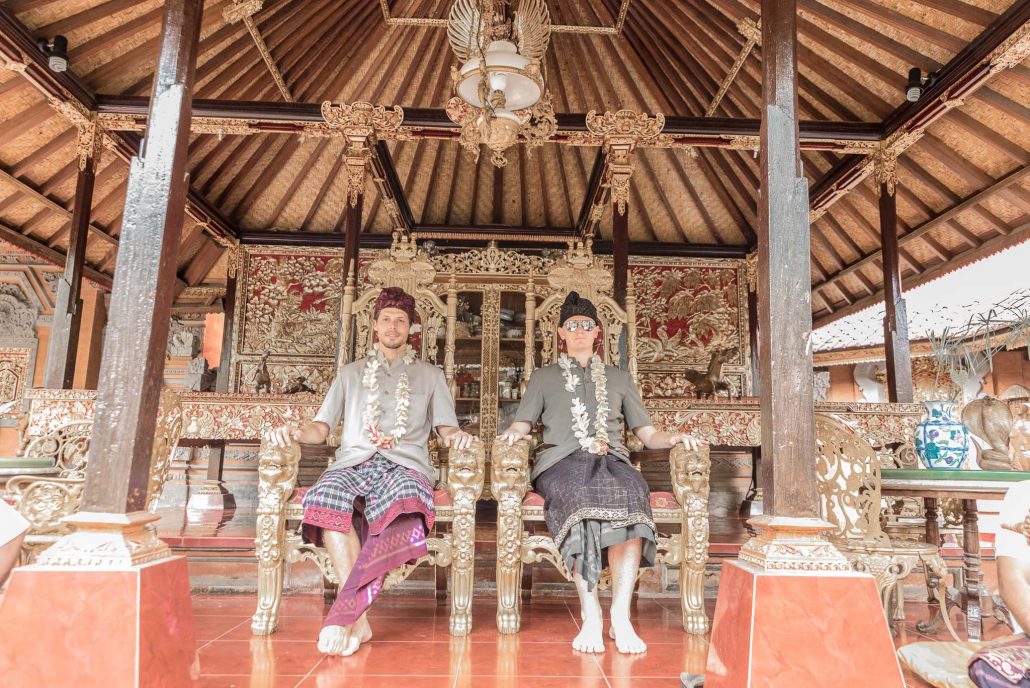 Thanks for an amazing trip everyone!  I'm sure I'll be seeing you all again somewhere around the world, and I look forward to following your future travels!  :-)
Here's to you guys…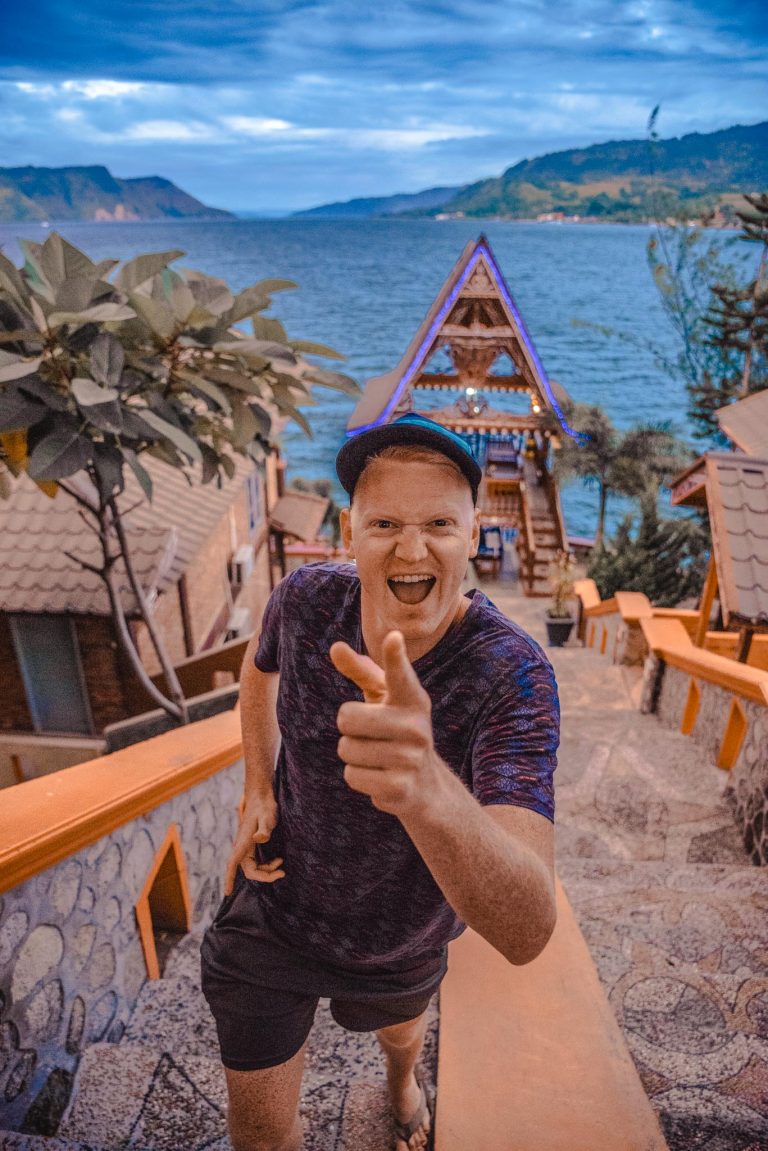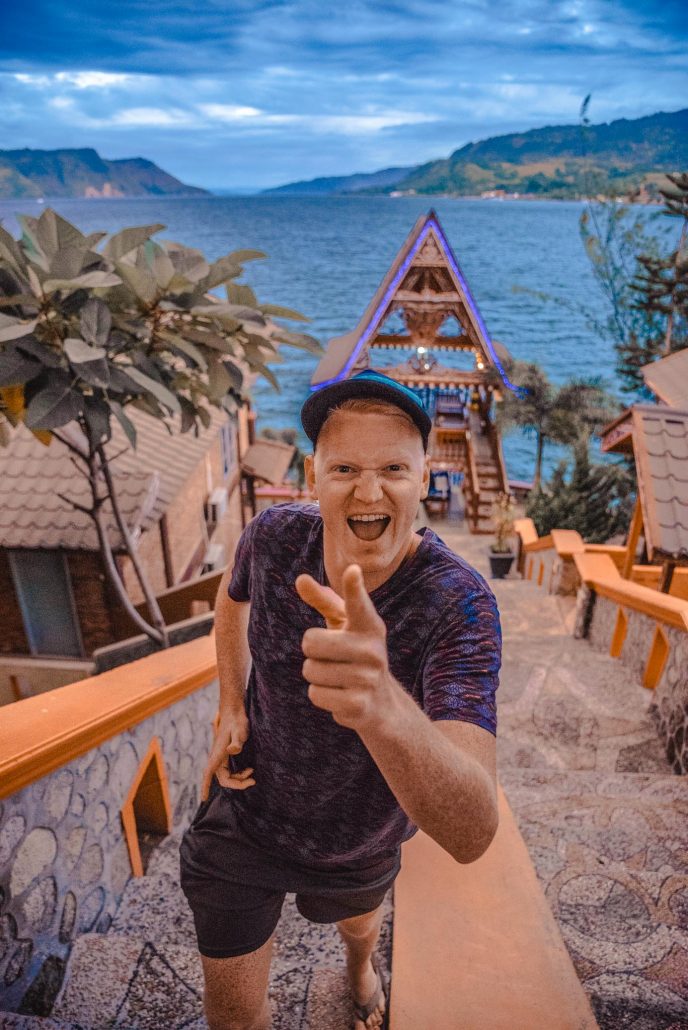 Thanks so much for reading, and shoutout to everyone who followed along on social-media during this amazing Trip Of Wonders!