China is an amazing country, full of world-class tourist attractions and fantastic modern structures that would appeal to the eyes of every foreigner. Few nations possess the wide variety of experiences that China offers. As one of the largest countries globally, China boasts incredibly unique and diverse landscapes. The food, a rich culture, history, and modern technologies are some of the reasons why you would want to visit China.
For those looking for more than just a passing tourist glimpse of China, one of the easiest ways to stay in China to truly soak it all in is to teach English to the natives. Thanks to its high population and economic growth, the demand for the English language is very high.
There are lots of potential benefits of teaching ESL in China. If you are an individual who's considering teaching English abroad, below are the top ten reasons why you should take the plunge and make it a reality:
---
1. A highly flexible teaching schedule
Some people might think that while in China, you'll have to work like crazy as a teacher. Conversely, teaching ESL in China gives you the opportunity to have a great balance of work and leisure. Most of the education companies in China pride themselves on having highly flexible working schedules that allow their teachers to have ample time to explore other hobbies as well.
Typically, you'll have to work for up to 25 hours per week, and those hours include your prep time. What's more, most institutions usually give international English teachers two days off each week, plus holidays. This implies that even though you may have a job teaching English, you'll have plenty of time to explore your city and new country.
---
2. You'll save a considerable portion of your salary, thanks to the low cost of living
The opportunity to save thousands of dollars annually while still having a decent and comfortable life would naturally attract anyone. Reputable English teaching schools want to attract the best teachers, and one way to achieve this is to offer them a decent quality of life. Additionally, the high demand for ESL teachers in China means that companies are competing by offering exciting salary packages that not only allow you to lead a comfortable life, but to save a significant portion of your salary as well.
---
3. Endless travel opportunities
There will always be things to do and places to explore in China, including the breathtaking UNESCO sites around this vast country. Equally, living in China will give you the opportunity to explore beyond the borders of China easily. What this means is that you can spend your holidays and free times by having adventures in some of its neighboring countries such as Thailand, India, Vietnam, Cambodia, and Japan.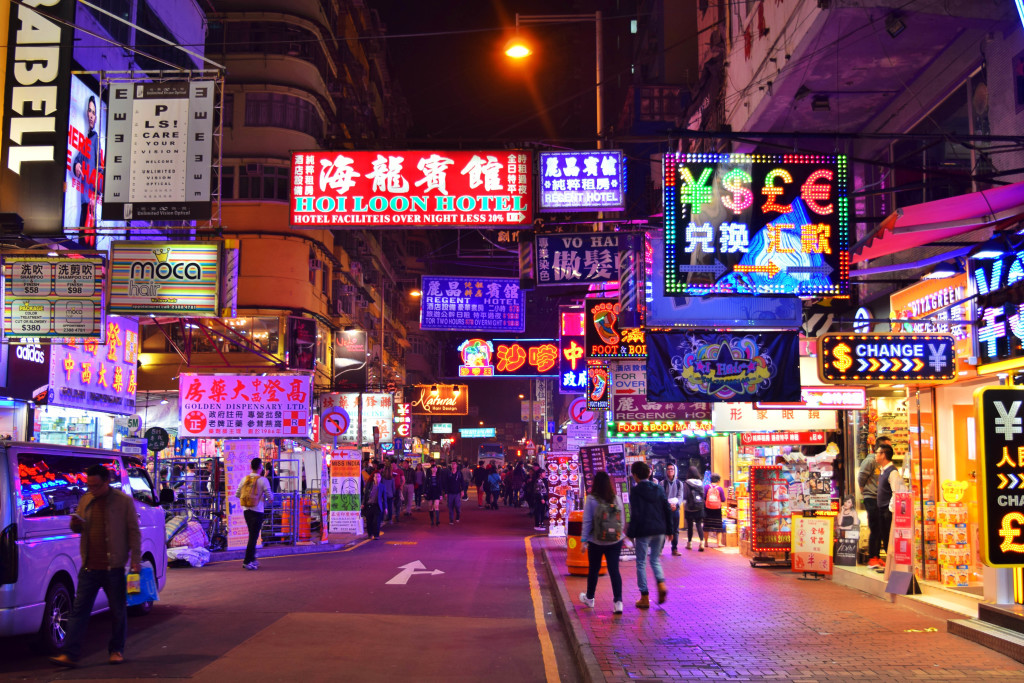 ---
4. Lots of public holidays
As a nation, China boasts numerous national holidays, and this implies that you'll have sufficient time to explore the nation and take part in other activities as well. Typically, there are seven official holidays in China. Depending on your school, these holidays may be paid, unpaid, or half-paid. During the first week of October, schools take off for the week for the National Day Holiday. The next big holiday typically lands between January and February for The Chinese New Year. Chinese New Year officially lasts about 2 weeks, but many schools take off for up to 4 weeks. The remaining five holidays are three-day holidays.
---
5. The International experience can boost your resume
Over the last few decades, China has undergone a tremendous economic, technological and industrial transformation. Today, it is one of the world's largest economies. With that in mind, the prospect of teaching ESL in China over a specified period will only make your resume look even more impressive than ever. By living in a foreign land and perhaps starting your own business, learning the local language and networking, you would have earned yourself an excellent recipe for a potential candidate in the international marketplace.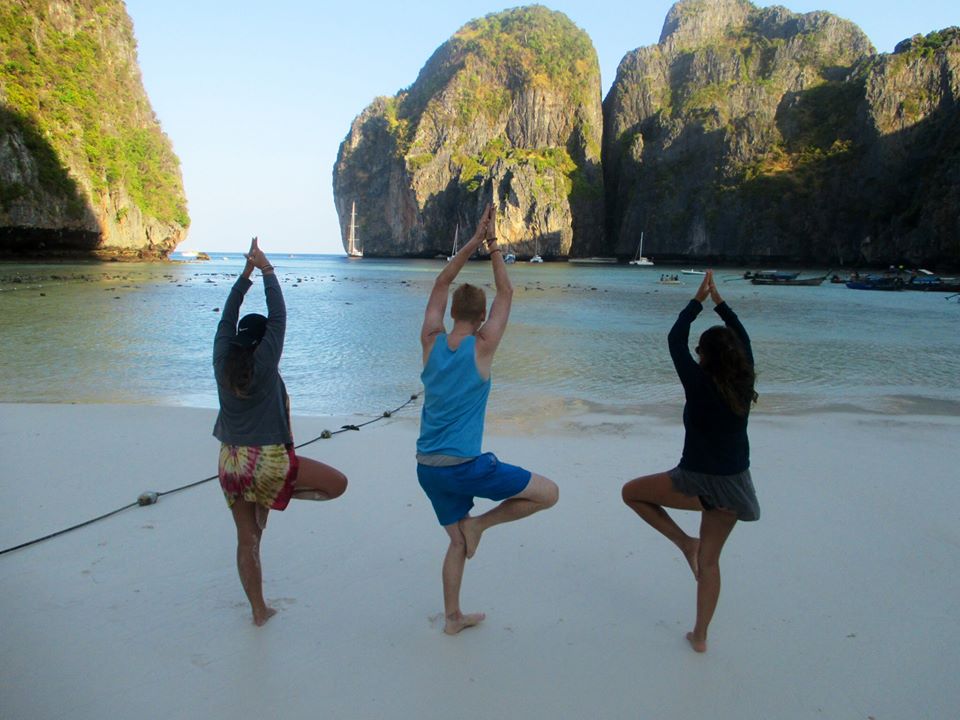 ---
6. The opportunity to live in cosmopolitan cities such as Beijing and Shanghai
China is a beautiful nation with vibrant cities such as Beijing, Shanghai, Shenzhen, and Guangzhou. While Shanghai epitomizes the modern-day China, many other cities feature world-class European style structures and international flair. What's more, it seems that almost every city you visit is chock-full of famous places to visit such as the Great Wall, The Bund, The Canton Tower, and more!
---
7. The opportunity to learn and master Mandarin
Speaking and understanding Mandarin is usually synonymous with the impossible, however, once you are in China, you'll understand that the reality is very different. Provided you are willing to learn and make an effort to master what you know; you'll definitely pick up quite a lot in a somewhat shorter span. Some ESL teachers, driven to learn Mandarin, are able to become nearly fluent in as little as 3 years. It's not easy, but you can do it if you set your mind to it and study diligently in addition to practicing your conversation daily.
---
8. A satisfying job helping others
Teaching ESL in China is a highly lucrative job that offers potentially endless opportunities such as career advancement in teaching companies as well as the ability to start your own business or offer tutoring services on the side. That said, for many, the best part of the job is helping students learn a language that is going to serve them very well as they travel outside of China as well as do business overseas. The Chinese people are, for the most part, enthusiastic and appreciative for the English services foreigners are able to offer.
---
9. A wide variety of companies and schools to work for
It is imperative to note that there is a massive market for ESL teachers in China and any individual with proficiency in English is pretty much guaranteed a job. Public schools, training centers, private schools, as well as international schools usually hire year round. Equally, you can also find part-time work as an English tutor for supplemental income. As a result of the high demand for English teachers, schools and companies are constantly in search of more professionals to fill the vacancies.
---
10. Free or reduced-cost meals and accommodations
The overall cost of living in China is relatively cheaper compared to your home countries. Low-cost food, fantastic public transportation, as well as free or subsidized housing means that an ESL teacher has the option to save a massive chunk of his or her paycheck while still meeting basic needs.
---
The Bottom Line
You have every reason to teach English in China. Not only will you have the opportunity to immerse yourself in the foreign culture, learn a new language, and generate a substantial amount of cash, but, you'll also get the ideal international experience that will boost your resume and open new doors for your career. If you are thinking about teaching English overseas, give China a chance. You won't regret it!
---
Have you thought about teaching English abroad? Let me know!
THANKS FOR READING!
https://www.jonesaroundtheworld.com/wp-content/uploads/2017/12/3998193556_5c5d741c47_b.jpg
680
1024
Dave
https://www.jonesaroundtheworld.com/wp-content/uploads/2017/03/logotry-1-1-300x106.png
Dave
2017-11-02 00:58:12
2019-04-04 14:45:10
The 10 Best Reasons to Teach English in China