Looking for the best Dubai facts? Majestic. Surprising. Captivating. Cosmopolitan. Modern. DUBAI.
There's so much you can say about Dubai. It's a haven for expats, a world-class holiday destination, and a playground of the rich and famous.
It's new, exciting and vibrant – but also quite mysterious.
If you have dreamed of visiting Dubai, you are in good company. As more and more visitors jet to this U.A.E hotspot each year, now's the time to get up to date on a range of Dubai facts, as well as to read up on important local customs you need to know.
These 70 facts about Dubai are as fascinating as they are informative.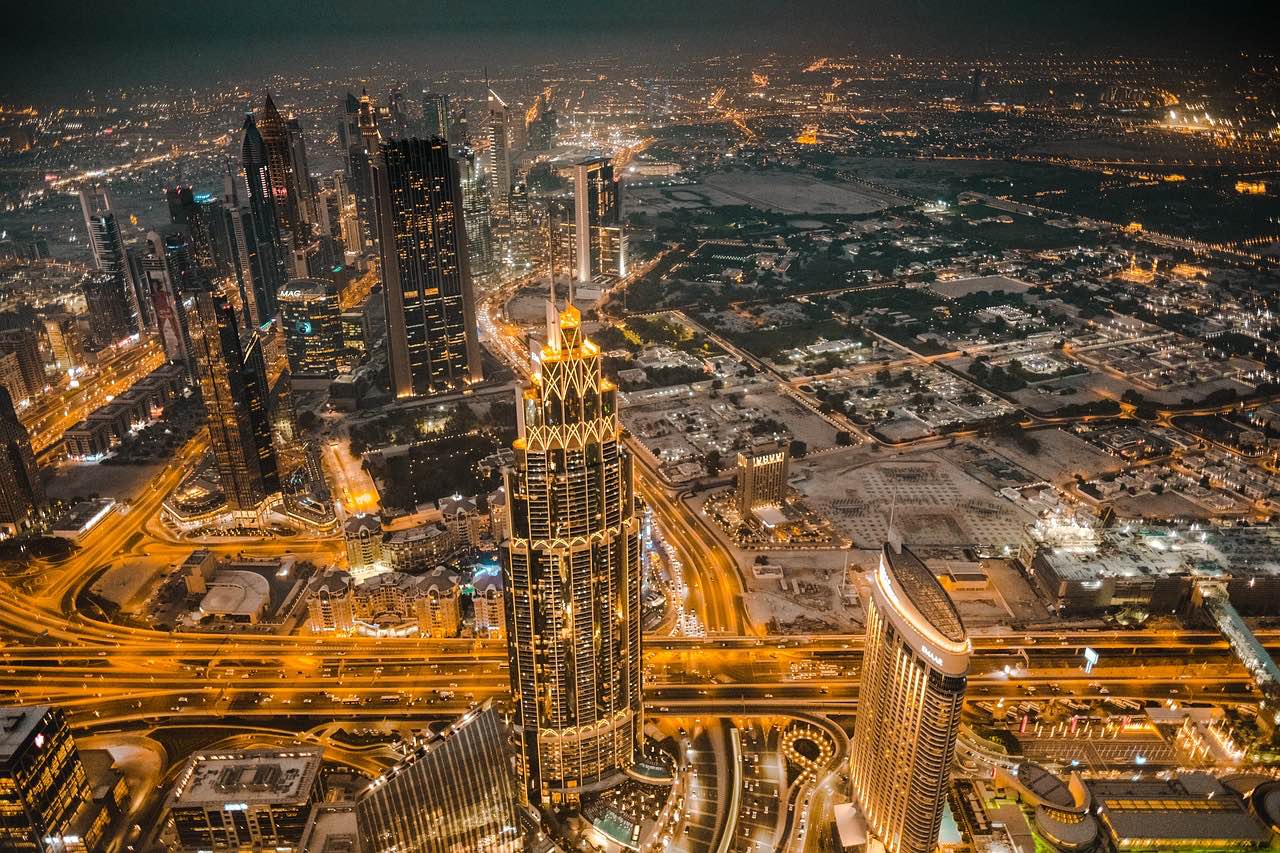 ---
Fun Facts About Dubai
There's a lot to learn about this exciting city. Here are a few fun facts about Dubai to kickstart your journey…
1) As of 2018, the population of Dubai had just surpassed 3 million. And only around 15% of this population are Emirati! Dubai is a magnet for nationalities from across the globe and foreigners make up the majority of the population.
2) Dubai is one of the 7 "Emirates" that come together to make the United Arab Emirates. It's closest neighbor is Abu Dhabi, which is the capital Emirate and another popular tourist destination.
3) Each Emirate (Dubai, Abu Dhabi etc) has its own king, otherwise known as a Sheikh.
4) Arabic is the official language of Dubai, with English being spoken by many as well.
5) Dubai's main airport is Dubai International Airport, which is the main hub airport of major airline Emirates. Visitors can enter Dubai through this main airport, or by flying into nearby Abu Dhabi or Sharjah and driving in.
6) Dubai's food is delicious, and shawarma is the most popular local dish. It is much like a kebab or souvlaki, with meat, vegetables and dressings wrapped in pita bread.
7) Dubai is fast becoming one of the world's most progressive cities. Its population is growing rapidly, as is its infrastructure. It's now one of the most popular destinations in the world for a holiday.
8) The national animal of the entire United Arab Emirates is the Arabian oryx. What's an Arabian oryx, you ask? It's kind of like an mid-sized antelope.
9) Dubai was founded in 1833, but back then it was just a small fishing settlement. But it was only the 1980's and 1990's that saw it revolutionise itself as a world class tourist destination. In 30 years Dubai has gone from a sparse desert city with very little infrastructure to a multicultural and cosmopolitan destination people are flocking to.
Live that cosmopolitan Dubai life with a stay at the best Airbnb in Dubai. This sprawling Dubai villa will make you feel like UAE royalty.
10) On average, 14 million tourists a year visit Dubai.
11) More than half of the population of Dubai is aged between 25-34, so it's a youthful city that is geared very much towards those in this age bracket. Only 15% of Dubai's population is over 45!
12) The king (or Sheikh) of Dubai and leader of their Royal Family is His Highness Sheikh Mohammad Bin Rashid Al Maktoum. He has played a major hand in building Dubai into the destination it is today.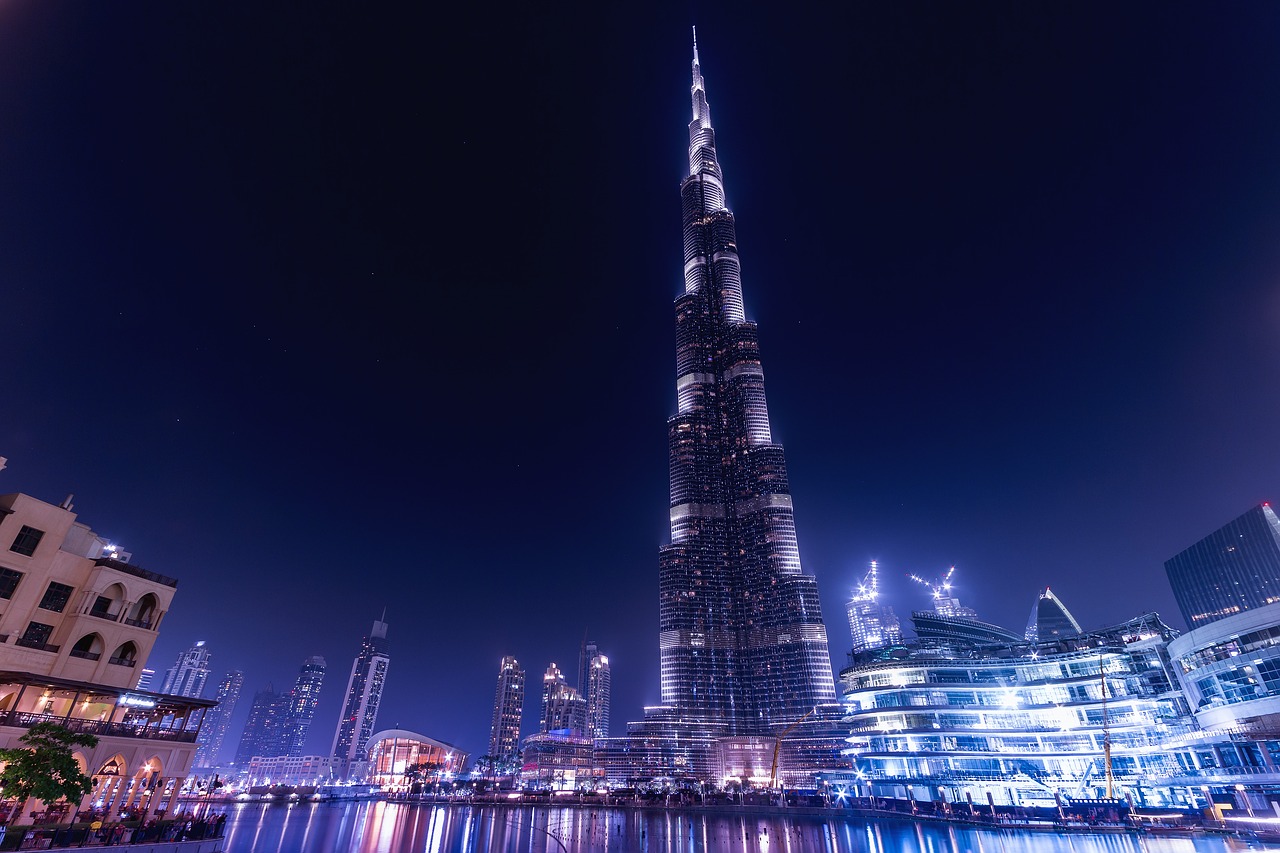 ---
Interesting Facts about Dubai
Dubai is a fascinating and captivating city. These interesting facts about Dubai will be sure to take this United Arab Emirates city to the top of your travel bucket list.
13) The total land area of Dubai is 4,114 km2.
14) The currency of Dubai is the UAE dirham (AED). This is the same currency as the rest of the United Arab Emirates.
15) The climate of Dubai is hot, humid and subtropical, due to its desert location. In summer, the average temperature is 42 degrees Celsius (108F) during the day. In winter, the average daytime temperature is around 25 degrees celcius (75F).
16) If you like a rainy, cozy day, Dubai may not be the place for you. After all, they only receive around 3.7 inches of rainfall per year. To compare, the rainy city of Seattle, Washington in the United States averages almost 40 inches per year.
17) The Indian population in Dubai makes up a large percentage of its residents.
18) 76% of Dubai's residents are Muslim, while the remainder of the population are Christian, Hindu, Buddhist and other faiths.
19) Dubai is a major port city, and its waterways are a unique way to see the city. A boat trip down the massive Dubai Water Canal will take you past many of the city's luxury hotels and landmarks.
20) Dubai has the longest automated train network in the world. It stretches for 74.6 kilometres and offers modern, comfortable services. It's a great way to explore the whole region on a budget.
21) Foreigners cannot receive permanent residency or citizenship in the United Arab Emirates, even after living there long-term.
But you can visit for an epic vacation! Check out my list of the best Airbnb's in Dubai!
22) There's no denying Dubai is mega rich. But how did it get so cashed up? The main earner for Dubai these days is tourism, but before that it was oil, fishing, farming and pearl diving.
23) In 1968 there were only 13 cars in Dubai. Today there are millions. Crazy!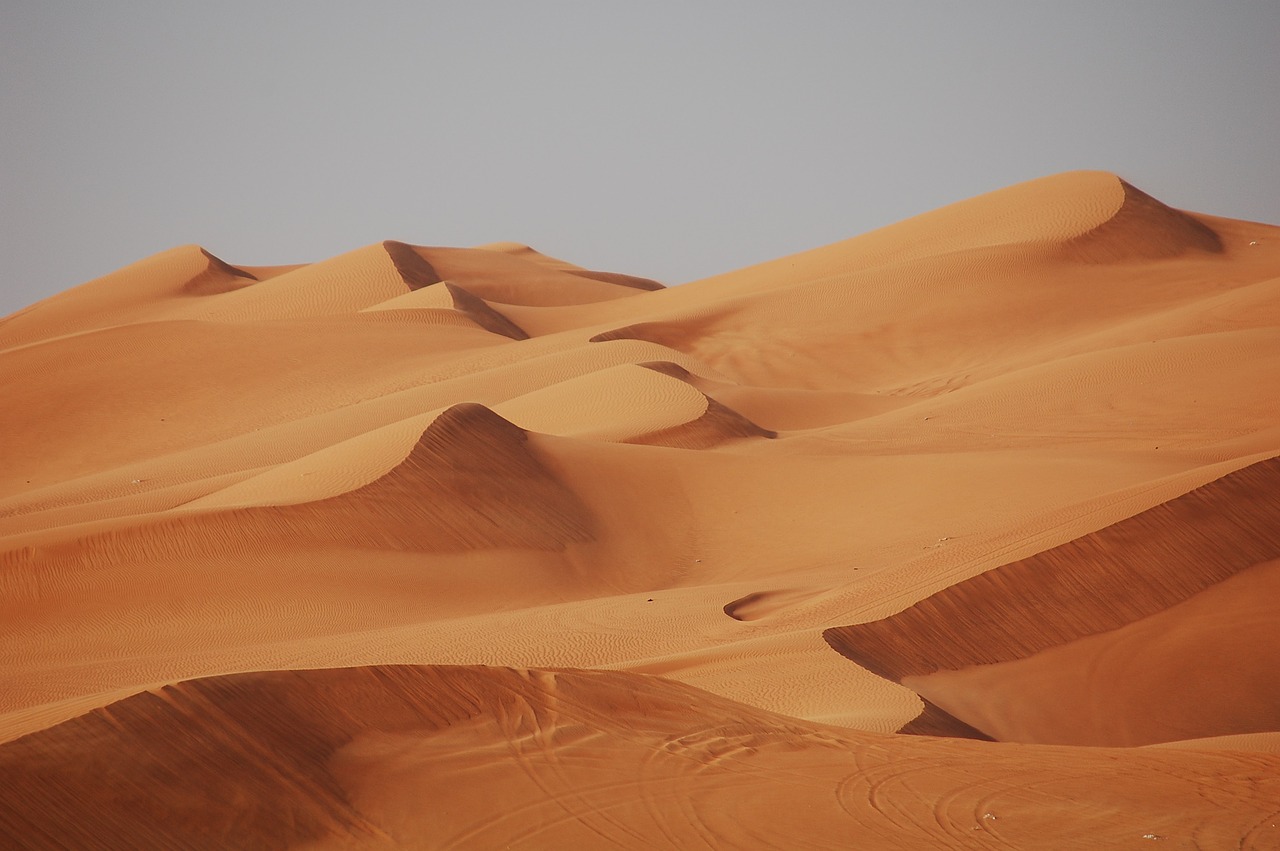 ---
Important Dubai Visitor facts
Rules and laws in Dubai are stricter than many other countries, and it's important to do your own research before jetting off. These facts for visitors to Dubai are just a few you must know…
24) Certain nationality passport holders are required to organise their visa for Dubai in advance, while others are granted a visitor visa upon arrival. Be sure to do your research when booking your trip.
25) Dubai is not a LGBQTI friendly location and homosexuality (or anything outside of the "normal" male/female partnership) can be punishable by the law.
26) While Dubai is a rapidly growing cosmopolitan city with a booming nightlife scene, it does have strict rules regarding alcohol. Alcohol can only be consumed at licensed premises by non-Muslims 21 and over, is illegal to drink in public spaces and cannot be sold on religious holidays. Being obviously intoxicated or affected by alcohol can mean jail time or deportation, so keep yourself in check!
27) While Dubai is embracing liberal views on many issues, it's still socially expected that you will cover up when out and about. Forget your vacation tank tops and short shorts combo. Opt for long flowing clothes that cover your skin. Follow how the locals behave and dress and you'll have a great trip.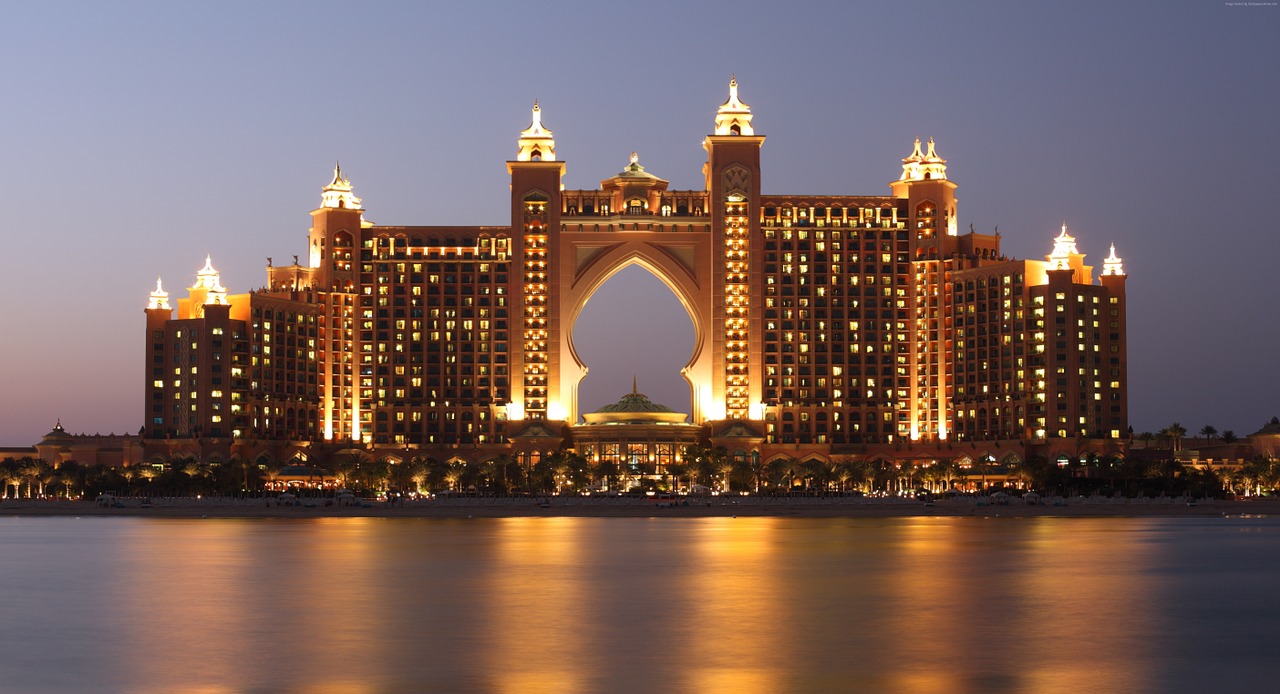 ---
28) Dubai doesn't have the relaxed attitude that allows smoking almost anywhere that other Asian countries are famous for. Their approach to smoking is much like the rest of the Western world. You can smoke in designated smoking areas, but that's it.
29) While Dubai has beautiful beaches and epic luxury hotel pools, you should stick to wearing your swimwear only at the beach or at your hotel pool. Topless sunbaking or swimming is a big no no, no matter where you are.
30) If you're a loved-up couple that's fine – just avoid showing public displays of affection in public in Dubai. It's not culturally acceptable in Dubai and penalties can apply. That even goes for holding hands, so keep it minimal. The law in Dubai states that only married couples can have sex – and that goes for visitors even though they aren't really checking for that. Within the privacy of your hotel room you'll be fine, but chill out beyond the confines of your accommodation.
31) Don't get snap happy in Dubai. Taking photos of government buildings or locals without consent is warned against. That should go without saying no matter where you travel, but in Dubai it's set in stone.
32) During the month of Ramadan, be vigilant about following local customs and laws. Keep noise to a minimum (especially music), do not consume food, drink or smoke in public from dawn until dusk. If you are hungry, you can eat at your hotel or in your home no problem. Swearing is also warned against year-round, so no cussing ever.
33) It is illegal to bring any prescription or illicit drugs into Dubai. Harsh jail sentences can apply for travelling with things as simple as common antidepressants. Most people even warn against traveling with even the most basic painkillers. If you are reliant on medications like these, Dubai isn't the best place to plan your next trip to.
34) Dubai is actually one of the safest cities in the world. It's crime rate is next to nothing, mostly due to the harsh penalties that apply for even small offences.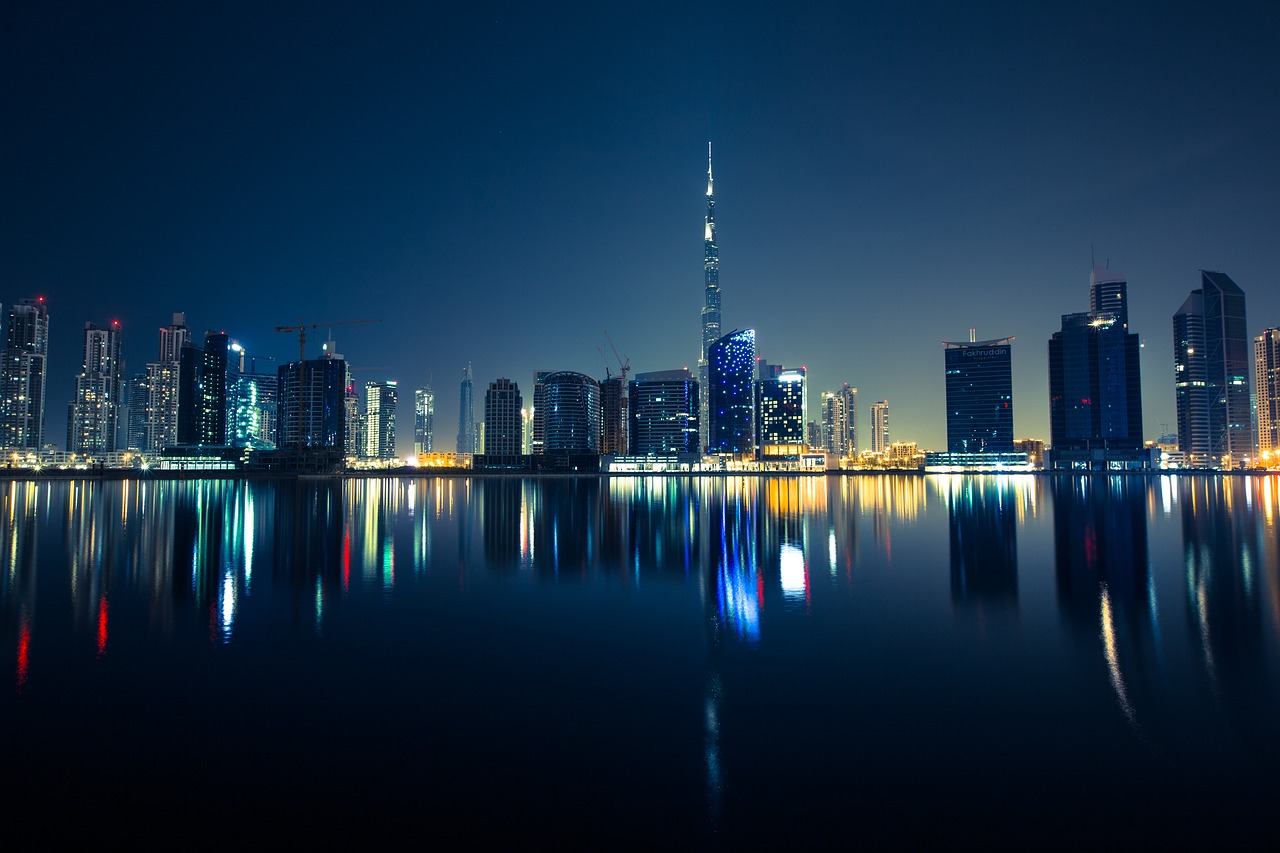 ---
Dubai Sights and Landmarks Facts
Dubai is all about being the best, the biggest and the most modern and makes for a great luxury destination. Here's a few facts about what to check out in Dubai.
35) The Burj Khalifa is the world's tallest building, and is situated in the heart of Dubai. It stands at 830 metres tall (2722 feet). If you're game, journey to the 124th floor observation deck. If you want to take it easy, unwind in the Sky Lounge on the 148th floor.
Book a stay at a Dubai Airbnb with a view of the breathtaking Burf Khalifa. This luxe modern apartment overlooks the best of glittering Dubai, including the world's tallest hotel.
36) The uber famous Burj al Arab is the world's only 7 star hotel, and a stay here is luxurious and incredible. But you might want to start saving now. A night at the Burj al Arab starts at around 1000 Euros per night!
37) Dubai is a destination for the world's biggest things, and that also includes the world's biggest shopping mall. The Dubai Mall spans 5.9 million square feet, has over 1200 shops, a full-sized ice skating rink, a luxury hotel and 120 places to eat.
38) The Palms Jumeirah Island is the world's largest man-made island. It's even visible from space!
39) During your trip to Dubai, be sure to visit the Al Fahidi historical neighbourhood. This is one of the oldest parts of the city of Dubai, and has lots of interesting pockets to check out.
40) A visit to the Dubai Opera is a popular pastime in this vibrant city, and it has a year-round schedule of productions and musical events to plan your trip around.
41) Dubai is such a modern, bustling city, it's crazy when you realise just how close the desert is. In twenty minutes from the heart of the city, you can be in the Arabian Desert. Have a break from city life and book a desert safari from the range of tour companies on offer. Available during the morning, afternoon or evening, this incredible experience includes 4WDing, camel rides, a delicious feast and live entertainment.
42) Another world record! Dubai's Miracle Garden is the biggest flower garden in the world, and a top tourist attraction. It spans 780,000 square feet and boasts 50 million flowers and 250 million plants.
43) For a dose of local culture, head to one of Dubai's "souks" (marketplaces) and pick up some traditional Emirati souvenirs. Incense and Arabic pottery are popular gifts for visitors to snap up.
44) The world's fastest roller coaster, Formula Rossa, is located in Dubai at Ferrari World.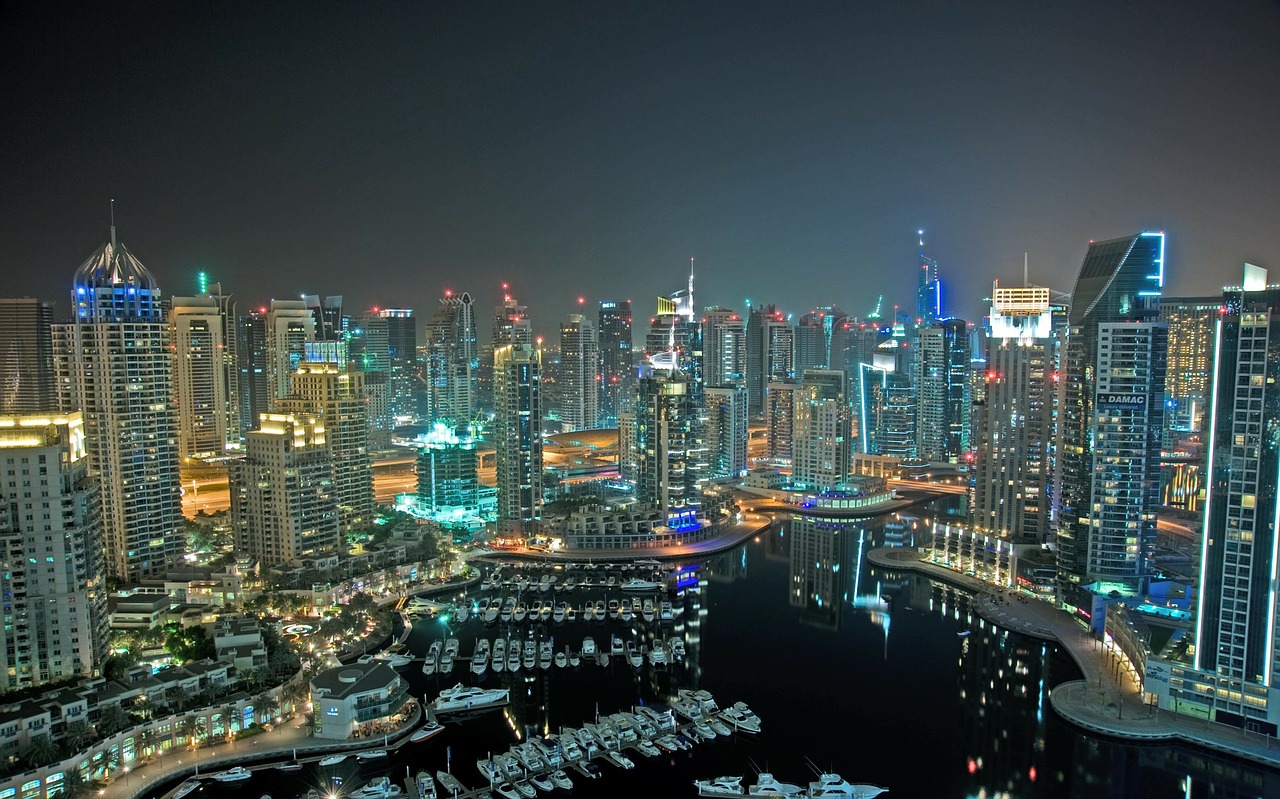 ---
Strange Facts about Dubai
Sometimes in Dubai, the truth is stranger than fiction. These strange facts about Dubai make this mystical city even more mysterious…
46) The weekly Dubai day off is actually Friday and sometimes Saturday, depending on which sector you work in.
47) Israeli passport holders are not allowed entry to Dubai. But if you have visited Israel on your travels and have their stamp in your passport, you should be fine. However, some visitors have been denied entry for this.
48) The ratio of men to women in Dubai is 3 to 1.
49) The police in Dubai often drive luxury sports cars like Ferrari's and Lamborghini's. A step up from your local police no doubt.
50) You can use Dubai's ATMs to withdraw local currency, but you can also withdraw gold bars from many of them. Crazy!
51) You can order gold infused coffee in Dubai. That takes your morning latte to a whole other level.
52) Much of Dubai's water is desalinated water from the sea, thanks to its dry desert location.
53) It's cheaper to purchase fuel in Dubai than water.
54) The UAE government has a Minister for Happiness, whose focus is – you guessed it – the happiness of residents.
55) Did you notice that Dubai has a hell of a lot of "world's largest" records? So did the renowned Guinness Book of Records. In fact, Dubai is so often breaking world records that the famous record book has set up an office in Dubai just to keep track of them all!
56) It's only in the last few years that residents of Dubai have been assigned street addresses. Before that, people just directed people to places according to local landmarks. Now, the government is assigning unique codes to each building to better the system.
57) Move to Dubai for the ultimate incentive to lose weight. For every kilogram lost, the government awards a family 2 grams of gold. They now dole out almost a million dollars in rewards annually.
58) Horse racing and camel racing are both big business in Dubai. Camel racing is a historically important event in Arabian culture. But due to the small size required for jockeys, children were being trafficked into the city. The Dubai government put a stop to this by introducing small robots that ride the camels instead. Look it up if you don't believe me!
59) Again, Dubai is a rich city, as are many of its residents. One surefire way to know if someone is loaded in Dubai? Take a look at their license plate. The less digits on the plate, the higher the status. For example, the license plate with "1" on it auctioned a decade back for $14 million.
60) Many Dubai residents shun the standard dog or cat as a pet in favor of animals of a more exotic nature. Lions and cheetahs are highly sought after, and the more exotic the animal, the higher your social status. The government is systematically phasing out this practise, thankfully.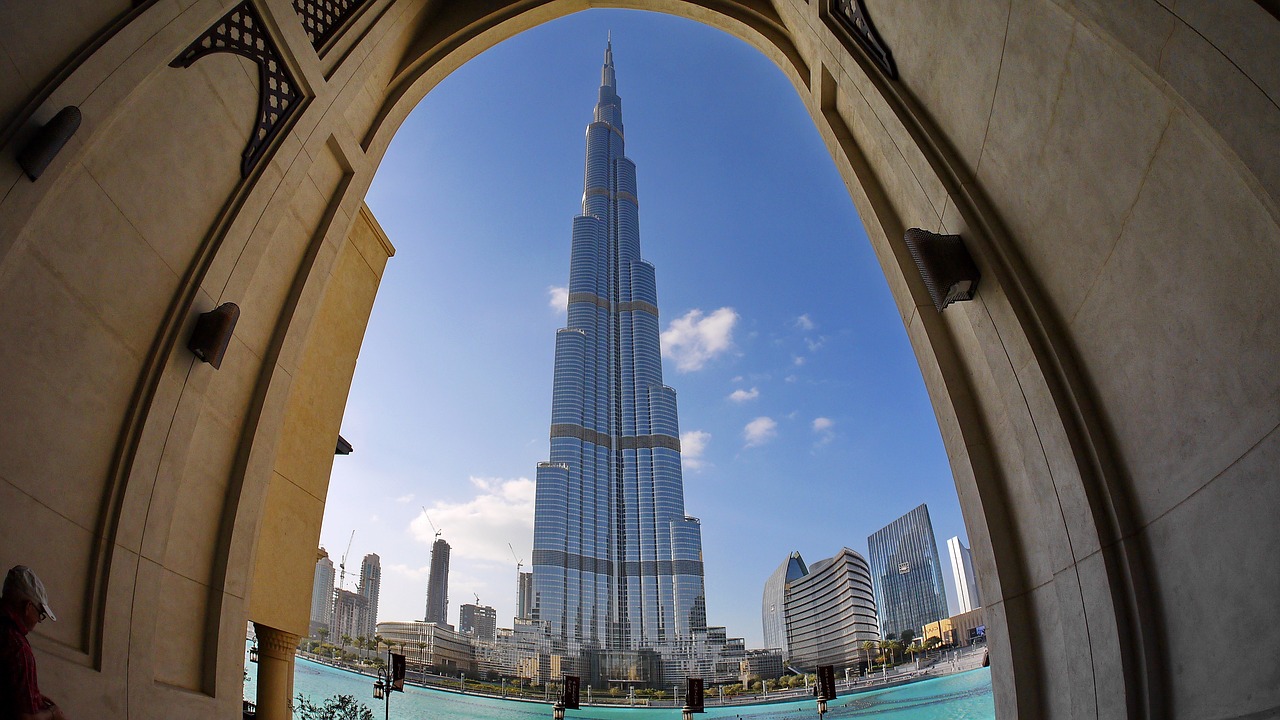 ---
Facts about working in Dubai
There are many benefits to living and working in Dubai. Here are a few fast facts you need to know about laying roots in the U.A.E.
61) One of the reasons Dubai is so enticing for foreign workers is the fact that there is no such thing as income tax there. Major businesses choose Dubai as their base for this reason, and people from across the globe head to Dubai to take advantage of the major earning potential and plethora of employment opportunity.
62) Expats make up 71% of the population of Dubai – so you'll be in good company when relocating here! It's home to over 200 nationalities, including those from Europe, Australia, the USA, Asia and the Middle East – amongst many others.
63) Many jobs in Dubai offer to cover flight costs, organise visas and sort housing for the right foreign candidate. This is helpful as navigating the often confusing and expensive Dubai real estate and visa scene can be super tricky for a newcomer. When negotiating a new job in Dubai, try to ensure that all of this is included in your benefits.
64) The average monthly wage in Dubai is around 16,000-17,000 Dh ($4500 USD per month approx). This generally includes housing and transport costs, amongst other benefits (depending on your employer).
65) Make your transition to life in Dubai as seamless as possible by getting out and about and meeting other expats. The internet is full of handy groups and social media channels to stay up to date with what's going on in this booming city. @visitdubai and @lovindubai are a great place to start.
66) Adjusting to a new life in Dubai can be a steep learning curve for many expats. Be certain you are ready to take the plunge before doing it. Lifestyle and cultural differences between Dubai and many other Western countries can be vast, and it can take a lot of getting used to. The oppressive heat, particularly during summer, and the cultural customs can require a big adjustment.
67) Dubai is much more progressive than other Middle Eastern countries in regards to their attitude to women in the workplace. Women can be found excelling across a range of industries and sectors in Dubai.
68) Debt of any kind is not tolerated in Dubai. You could find yourself in a debtors prison with your bank accounts frozen and unable to leave the country.
69) It only takes one hour to drive the entire length of Dubai, so you can guarantee your commute won't be a total killer. Then again, peak hour traffic is pretty crazy in Dubai…
70) The rapid growth of Dubai has meant that many jobs are now in-demand. If you work in finance, web development, IT, business support or the legal services, you could be just what many businesses in Dubai are looking for.
71) The working week in Dubai is between 40-48 hours. Many companies operate by taking a 3 hour break for lunch, so an afternoon siesta before heading back to the office could be something to look forward to.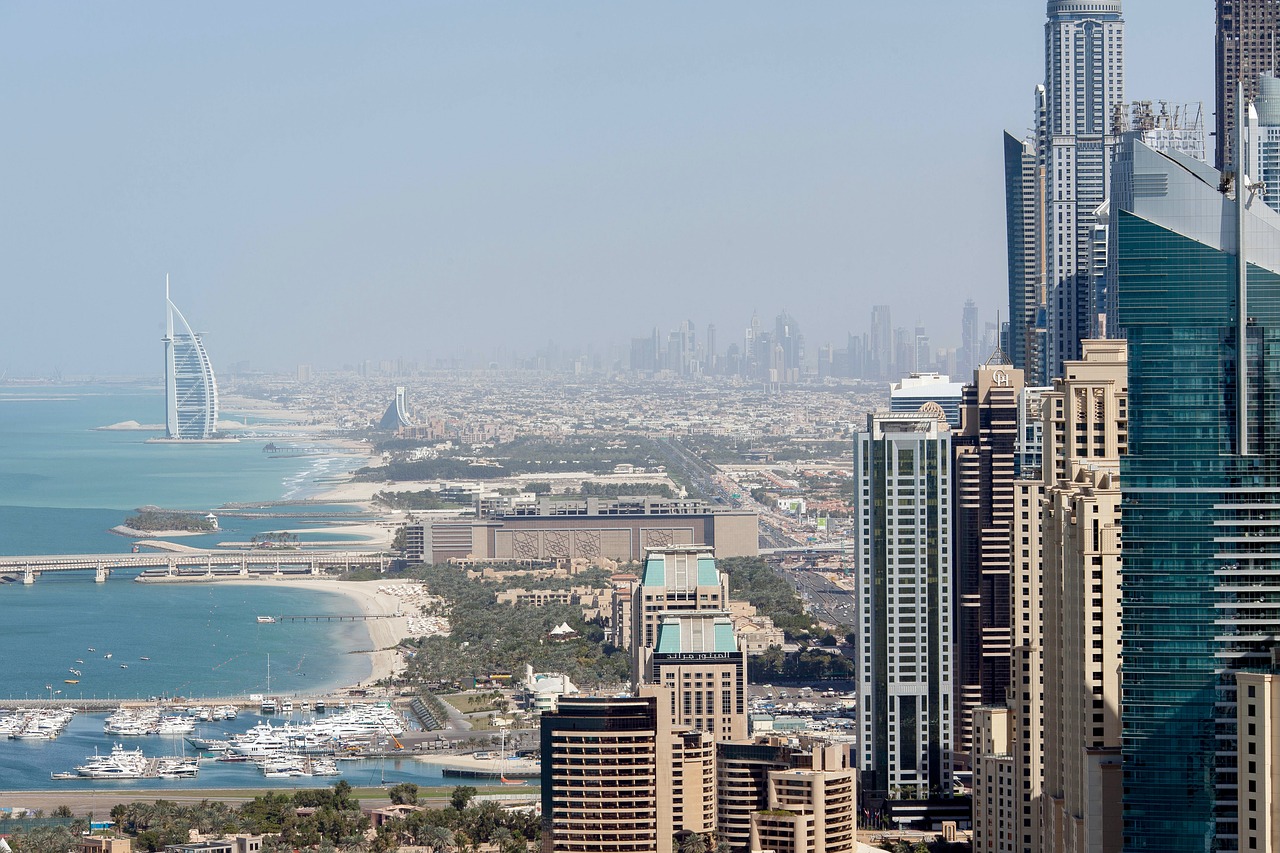 ---
Am I Missing Any Interesting Dubai Facts?
I could go on and on with fun facts about Dubi, because it really is one of the most unique destinations in the world. If you think there's any fun or interesting fact about Dubai, please do let me know!
Oil Money - Desert to Greatest City - Dubai - Full Documentary on Dubai city
---
Looking for some travel inspiration?
My travel blog is filled with tons of inspiring articles, and I'd love for you to take a look through a few of my favorites below: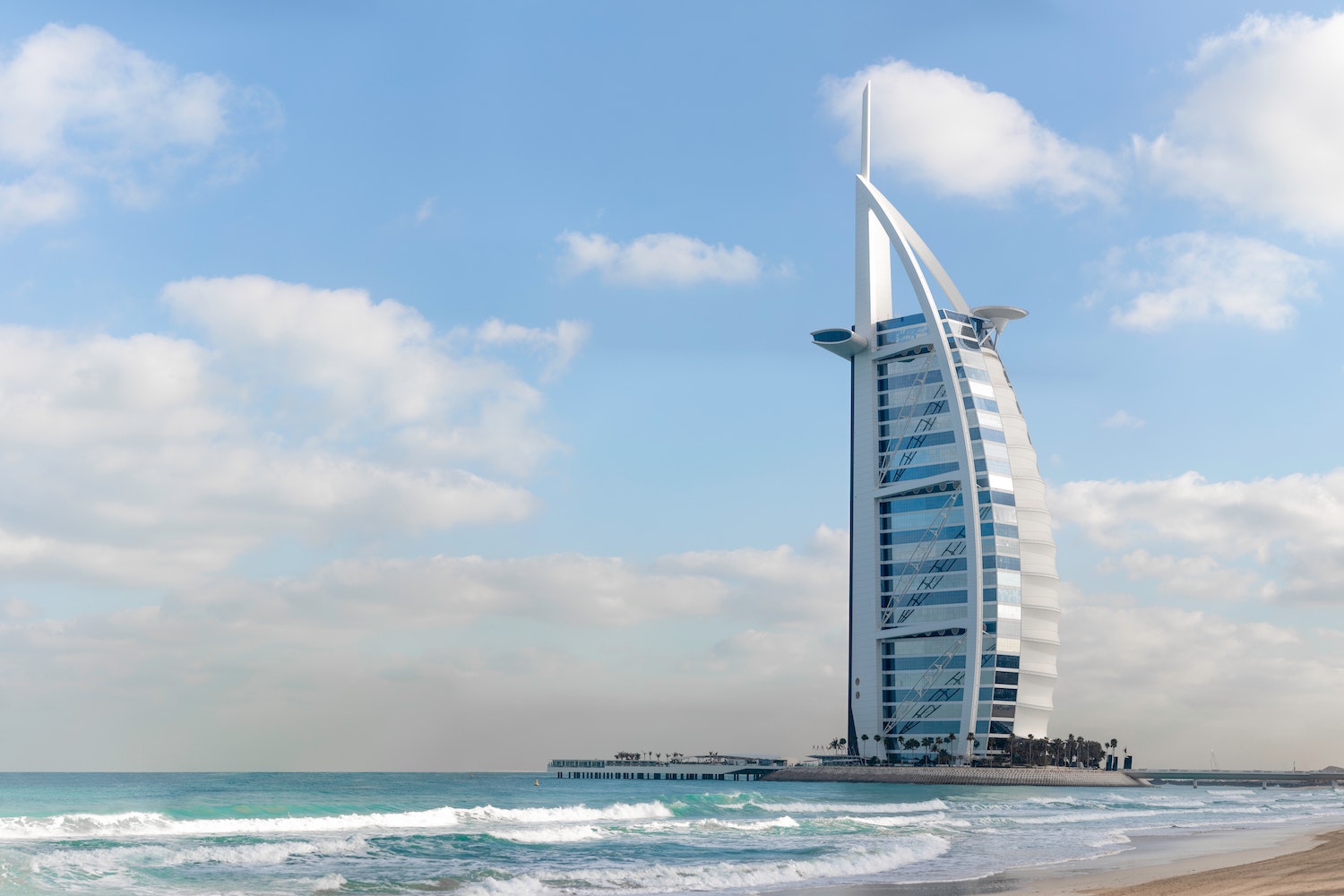 ---
Thanks for reading about these fun Dubai Facts!
Share these Dubai Facts with your travel squad!
https://www.jonesaroundtheworld.com/wp-content/uploads/2019/09/Dubai-Facts-.jpg
853
1280
Dave
https://www.jonesaroundtheworld.com/wp-content/uploads/2017/03/logotry-1-1-300x106.png
Dave
2020-10-08 20:18:18
2020-10-26 02:01:33
70 Amazing, Fun and Interesting Facts About Dubai