Planning an upcoming desert getaway and searching for the BEST rentals and Airbnbs in Dubai? Well, look no further, because I've compiled the ultimate vacation rental & Airbnb Dubai guide for unique rentals, luxury villas, cheap stays, beautiful apartments + so much more!
The country for all, DUBAI. Also known as the "Land of Dreams" where a lot of people come to start afresh and seek new experiences. Dubai is known for luxury shopping, ultramodern architecture, and a lively nightlife scene. It is well-known for its ambitious projects like its artificial offshore islands and towering skyscrapers like Burj Khalifa, the tallest man-made structure in the world.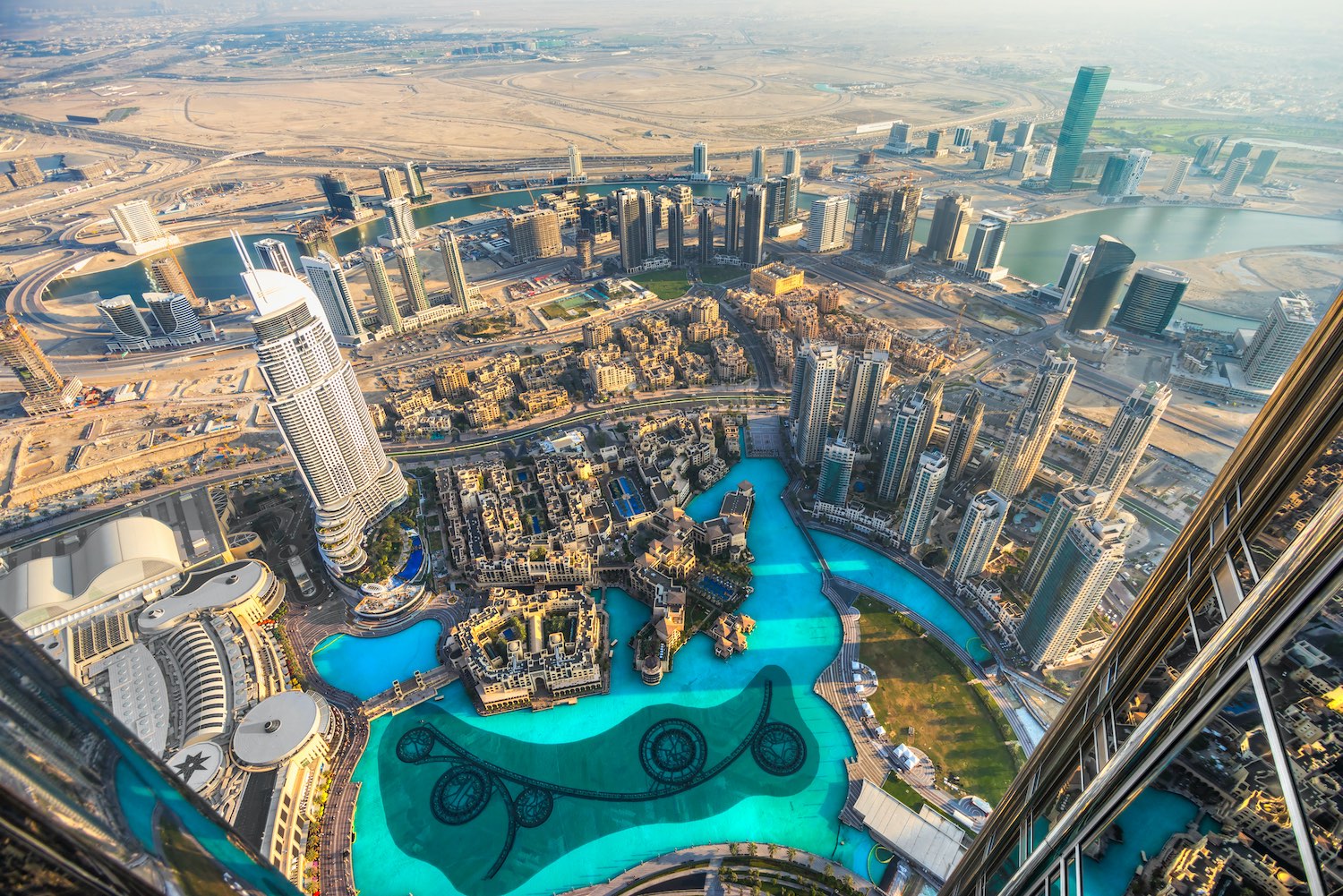 ---
Airbnb Dubai UAE: The Best Vacation Rentals
So, now that you have decided to put Dubai on your "To Go" country checklist, you have to choose your accommodation. There are a lot of Vrbo and AirBnB properties out there, and there is a lot to consider while looking for the best place to stay in Dubai for your own personal needs. Choosing your accommodation will depend on your itinerary, activities to experience, and your budget. I have made my own TOP 5, quick breakdown for the best vacation rentals and Airbnbs you should check in Dubai! Check out my top picks below, and book today before it gets reserved by someone else!
I've also added tons of fun, helpful, and inspiring travel videos for your upcoming trip to Dubai! It's such a fascination and gorgeous destination with lots to do, so make sure you watch a few of them to get loads of ideas for how to spend your time down there! Also, check out my article on Fun & Interesting Dubai Facts for more travel inspiration!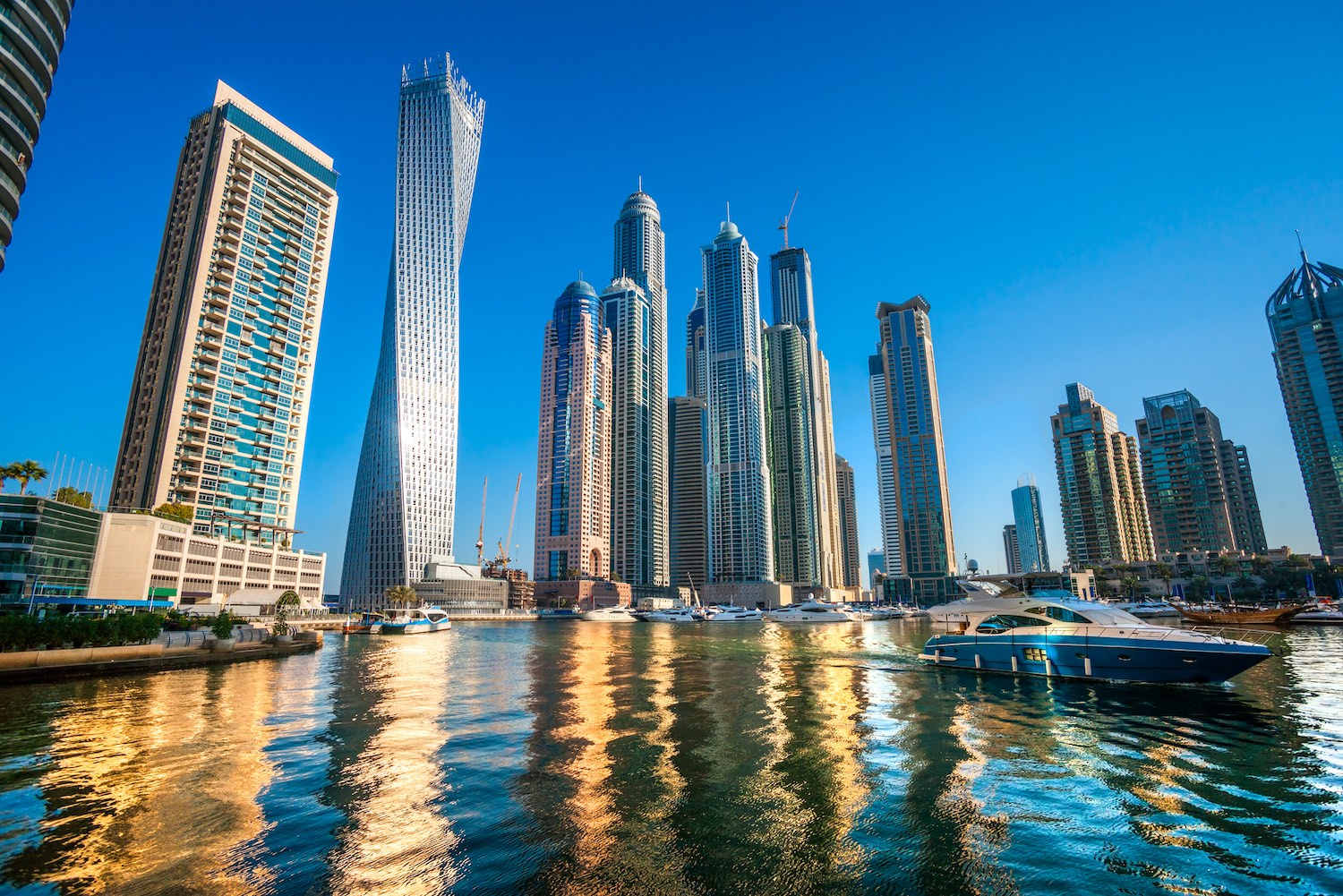 ---
The 16 Best Vrbo & AirBnB's in Dubai, United Arab Emirates
Did you know that Dubai is one of the most popular destinations among tourists!? In 2018, it has registered an estimated 16.7 million visitors!
Depending on what area you want to visit and how much you're willing to spend, there are many amazing things to do and experience in Dubai. Dubai is widely considered as a luxury destination but don't worry, you can find affordable accommodations and experiences at a significantly lower price. I have listed 13 Airbnb Dubai properties you can check out according to your preference and needs. While the first few may be a bit out of the standard traveler's budget, keep reading for tons of awesome listings!
It's one of the most unique destinations in the world, and it's no wonder why tourism there has exploded in the last decade! There really is an incredible amount of fun, luxurious, and unique rentals in Dubai, and I think staying at one of them will be the perfect way to experience everything this city has to offer!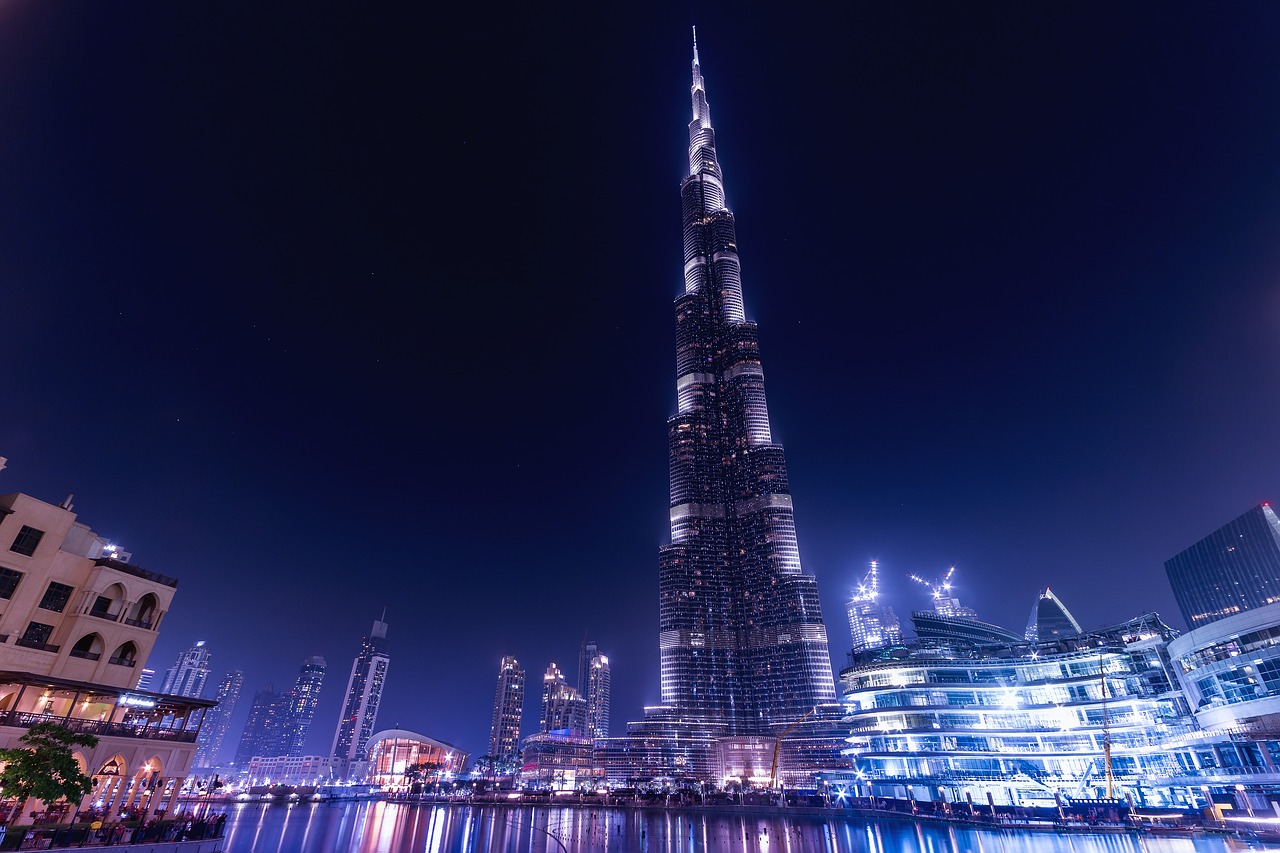 ---
Luxury 4 Bed Villa | Private Pool | Lake View | Only 10 mins from Dubai Marina
The Best Dubai Rental for Families/Groups
Location: Emirates Hills (Springs District)
Price: $484 avg. per night
Sleeps: 8 (6 beds/4 bedroom/3 bath)
This fun, group-friendly villa on the lake in Emirates Hills is my choice for "The Best Dubai Rental for Families/Groups." Your family and friends can spread out across two stories of this ritzy rental as well as the big backyard garden and pool, all while enjoying the convenience of being near to both downtown as well as the marina. Located in the Medlock Villas Dubai, this beautiful 4-bedroom rental is sure to enhance your experience in the Emirates.
Guest review: "The villa is HUGE. It was perfect for our family of 7. It was very spacious and well designed. The lake views was unparalleled. The private garden was big and the pool was amazing. We highly recommend this villa for those that are traveling with a group or large families."
View Photos, Read Reviews & Check Availability
---
Luxury JBR Penthouse | Full Sea View | 41st Floor
The Best Luxury Vacation Rental Dubai
Location: Jumeirah Beach Residence
Price: $445 avg. per night
Sleeps: 12 (3 bedroom/2 bath)
This lofty and luxurious listing is perched high above Dubai in the Jumeirah Beach Residence Area. The obvious high points include the jaw-dropping terrace as well as the private pool area (in addition to the communal pool!), affording you with un undisturbed view of the sea and the city itself 41 floors down. With enough space for 12, this is the place for groups small or large.
Guest review: "We spent 9 PERFECT days in the apartment. Very good location, comfortable and impeccable beds and a terrace with an incredible view!!!"
View Photos, Read Reviews & Check Availability
---
FIRST CLASS | 3BR | Burj Khalifa & Fountain view
The Overall Best Vacation Rental Dubai
Location: Downtown Dubai
Price: $394 avg. per night
Sleeps: 10 (3 bedroom/1 bath)
The Burj Khalifa and its famous dancing fountains are just outside the floor-to-ceiling windows of this chic and lavish listing! This is the view you travel to Dubai for, and with this rental you'll have it whenever you please. Large enough for 10 but cozy enough for smaller groups of couples, this first class condo is furnished with all the modern amenities, appliances, and comforts you'll need to make yourself at home. 24/7 concierge service as available as well, though you'll be just a short walk from some of the finest dining, shopping, and nightlife the city has to offer.
Guest review: "Hands down the best Airbnb I've stayed in. The pictures are accurate and it's in the best location possible. Walking distance to the mall and Burj Khalifa. There are plenty of restaurants in the area. Nabeel was a great host with great communication." -AirBnb guest
View Photos, Read Reviews & Check Availability
---
The Lakehouse Luxury Villa
Airbnb Plus: Yes
Superhost: Yes
https://www.airbnb.com/rooms/plus/22299744
Price: $550+ per night
The Lakehouse is certainly one of my top choices for accommodation in Dubai. Aside from being a luxury villa, it's a great family option. Why? This contemporary home offers the best comforts next to a hotel service in Dubai. There are four bedrooms including baby facilities, a full kitchen with wine cooler and espresso machine, a large living room with smart TV and great sound system, and a family room where you can relax and hangout with your family. Guests can also enjoy the pool and have outdoor dining at the common space. It is located in an exclusive gated neighborhood with access to the community pool, playground and some restaurants and boutique shops. Good value for money, it is!
View Photos, Read Reviews & Check Availability
Guest Review: "We tremendously enjoyed the Lakehouse for our family reunion and could not have asked for a better stay! The daily housekeeping was truly a lifesaver for our group with small children. The included child-friendly amenities were a huge help and made our travels a lot easier. The community was safe and peaceful and in close proximity to everything you need, just a short drive or taxi ride to all major activities and site-seeing."
Dubai - The Most Luxurious City In The World
---
Magnificent Beachfront Villa with a Private Pool
Airbnb Plus: Yes
Superhost: Yes
https://www.airbnb.com/rooms/plus/32134424
Price: $520+ per night
This villa is designed to keep you entertained and comfortable with its luxurious design and luxurious amenities. The magnificent property offers accommodation to a group of 10 guests with 4 bedrooms and elegant accents, full kitchen, dining area with access to the terrace, a recreation area (with billiard and ping pong table) and its own private pool. Not too far from Dubai Central, this is a private, tranquil and exclusive stay!
View Photos, Read Reviews & Check Availability
Guest Review: "We are a group a friends who traveled to Dubai, the villa we stayed in was amazing, especially the view and being right on the beachfront with just a couple of feet away, we loved hanging outside, Marc was a very good host and helped us out with everything we needed. The villa is clean, very nice and very spacious, also there's a pool table, and a ping pong table outside which we enjoyed very much!"
---
Best Unique Airbnb Dubai – Breathtaking Burj & Fountain View Luxurious 3 Bed
Airbnb Plus: No
Superhost: Yes
https://www.airbnb.com/rooms/31159410
Price: $240+ per night
Elegant, sophisticated with a touch of zen – this apartment is truly "The Best Unique Airbnb" in the heart of Dubai. Located on the 54th floor of an apartment complex in Downtown Dubai, this Airbnb offers a comfortable and luxurious stay for its guests. The apartment is furnished with stylish furnitures and bold accent colors, 3-bedrooms with comfortable beds full kitchen where you can cook meals, and a living/dining area with floor-to-ceiling windows facing the Burj Khalifa and the dancing fountain.
Guests can enjoy the amenities of the building – pool, gym, parking, and 24-hour security. Just minutes from the building is Dubai Mall, Souk Al Bahar, Dubai Opera and Burj Khalifa, no need to go far to experience the Dubai lifestyle! Be sure to read this awesome guide on visiting the Burj Khalifa that'll answer all the questions you have to maximize your visit!
View Photos, Read Reviews & Check Availability
Guest review: "The Airbnb was not only extremely clean and very beautiful, but the view of the Burj Khalifa was also absolutely amazing from this location! Amir was very helpful during the entire check-in process and was able to accommodate me and my fellow guests throughout the whole stay! Would highly recommend this location!"
How to TRAVEL DUBAI on a BUDGET - Enjoy Luxury CHEAP
---
Boutique Condo by Metro with free Pool & Gym!
Airbnb Plus: No
Superhost: Yes
https://www.airbnb.com/rooms/16254033
Price: $79+ per night
One of a handful boutique condo in Dubai, this deluxe SMART Airbnb exudes impressive living. Located in Jumeirah Lakes Towers, this home has beautiful views of the Dubai beach and the city views. With a one-bedroom and a queen-sized bed you can have a comfortable and relaxing night, a dual-use eating and working space at the dining area, and a kitchenette where you can cook meals if you choose not to go out for the day. Also, the house has an Amazon Echo which allows you to control the AC, lights, and even play music using your voice! Enjoy the building's amenities like the pool, hot tub, steam rooms, and kids play area. Guests won't have trouble accessing pharmacies, laundry shops, and restaurants because everything is within walking distance!
View Photos, Read Reviews & Check Availability
Guest Review: "Zamil is an amazing host and was flexible with checkin/checkout. He also lives in neighboring apartment and always available on phone and is very helpful. The view from the property is outstanding and it has an amazing location (close to Metro station and Palm Jumeirah)."
TOP 10 Things to do in DUBAI
---
Luxurious Apartment Close to Burj Khalifa
Airbnb Plus: Yes
Superhost: No
https://www.airbnb.com/rooms/plus/22931966
Price: $94+ per night
This Airbnb Plus rated apartment exudes stylish living with its elegant furnishings. It boasts a large room, a full bath, a modern kitchen and a living area with Burj Khalifa views. Located in Downtown Dubai, you will be at the heart of the city with the Burj Khalifa, Dubai Fountains and Dubai Mall. Traveling for business? This Airbnb is just a 10 minute drive to the top financial centers and financial destination hubs!
View Photos, Read Reviews & Check Availability
Guest Review: "5 minutes walk to the Dubai mall. The carefour and starbucks is in the same building. The living room is wonderful."
11 Things NOT to do in Dubai - MUST SEE BEFORE YOU GO!
---
Address Boulevard Serviced Apartment With City View
Airbnb Plus: Yes
Superhost: Yes
https://www.airbnb.com/rooms/plus/22445015
Price: $264+ per night
This serviced apartment offers a prime city location, a terrace restaurant with Burj Khalifa view and a great host. Shops and restaurants are accessible by an air-conditioned walkway, but the apartment and the building's amenities are also worth staying in for. The living room has cable TV and a balcony with amazing city views, especially at night, a full kitchen with dishwasher, an en-suite bedroom with king bed, and a full bath with soaking tub. All the comforts of a home but with more essentials to give you a more enjoyable stay.
View Photos, Read Reviews & Check Availability
Guest Review: "Beautiful and spacious apartment in a very lovely hotel. Excellent location and service."
---
Sunny Waterfront Studio with Magnificent City View
Airbnb Plus: Yes
Superhost: Yes
https://www.airbnb.com/rooms/plus/31018827
Price: $123+ per night
An apartment in a neighborhood in the Palm, this waterfront studio is popular with vacationers as it is with beach lovers, beloved for its clean and chic interior and terrace fronting the waters. The studio offers a quiet and relaxing accommodation with a king bed, a full bathroom with walk-in rain shower, and living area with television and access to the balcony. Enjoy different food experiences from food trucks and restaurants around the area or shop for your own food at the supermarket nearby. Guests can experience activities and adventures like swimming with sharks or a wild ride in a speedboat, and many more!
View Photos, Read Reviews & Check Availability
Guest Review: "Very beautiful apartment. Very clean. Quiet place. Good view. Definitely recommend"
Dubai: Expectation vs reality - BBC News
---
Exclusive Apt. with sea and marina views
Airbnb Plus: No
Superhost: Yes
https://www.airbnb.com/rooms/2235219
Price: $89+ per night
An affordable, exclusive apartment in a modern tower block with elegant and enjoyable facilities is a great find in Dubai. Add to that an open-plan space with a large bed, a fully equipped kitchen, and a private balcony with the view of the Dubai Marina and The Eye. There are multiple reasons to choose this Airbnb: 1. The apartment building is situated on the water's edge on the most central plot of Dubai Marina, 2. Guests can access and enjoy the building's amenities like the jacuzzi, pool, gym, sauna and steam room 3. It's very affordable 4. Attractions are within walking distance! What more could you look for?
View Photos, Read Reviews & Check Availability
Guest Review: "Really enjoyed staying in Chris' place. The location was very convenient for our needs and enjoyed exploring the area."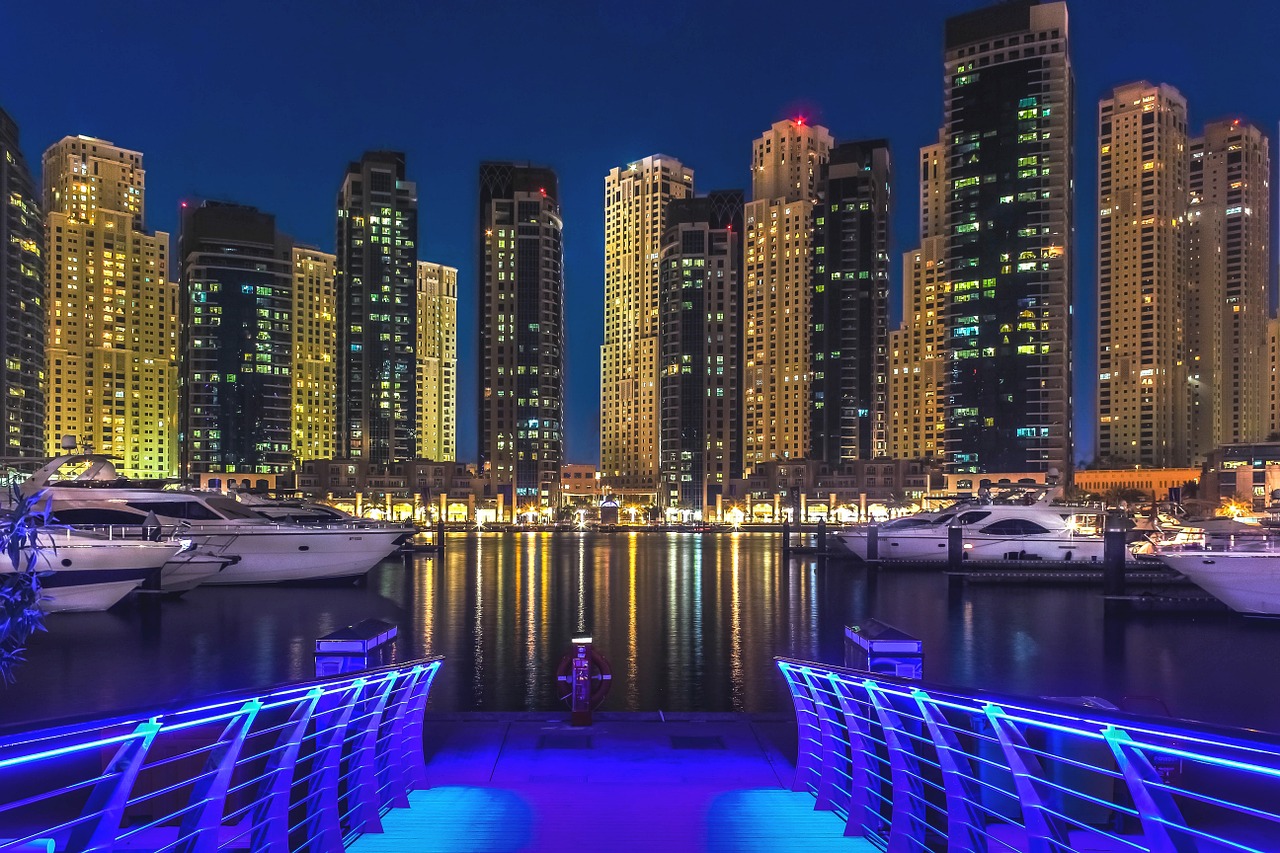 ---
Most Stylish Airbnb in Dubai – Chic High-Rise Apartment Overlooking Dubai Marina
Airbnb Plus: Yes
Superhost: No
https://www.airbnb.com/rooms/plus/25244103
Price: $117+ per night
This 5-star rated Dubai Airbnb Plus high-rise apartment is another property you should check out when looking for a place to stay in Dubai Marina. Aside from the beach being a 5-minute walk away, you can also find many shops and restaurants around the area. The apartment is serviced and hosted by Deluxe Holiday Homes and makes sure that guests feel comfortable and well-taken care of. The apartment has a one bedroom with a stylish and luxurious king bed, modern bath, full kitchen, and an open living/dining area. Guests can also watch the sunset from the balcony. More than a resort experience!
View Photos, Read Reviews & Check Availability
Guest Review: "Perfect Location! Beautiful and stunning views. Perfect place to be near beach, marina and train/tram networks. Loved the balcony views."
---
Luxury Penthouse Water View Close to Marina Mall
Airbnb Plus: No
Superhost: Yes
https://www.airbnb.com/rooms/34101366
Price: $177+ per night
This luxury penthouse, just next to Marina Mall, is a good choice for travelers going on a shopping spree. Key selling points are 1. Walking distance to Dubai Marina Mall, 2. Spacious modern interior, 3. Excellent high-end furniture, 4. Beautiful city views. The apartment offers 2 bedrooms, a full kitchen, open-space living and dining area, and a full bath. Guests can enjoy the facilities and amenities of the building. Also, guests have access to the Marina Walk, feel like a VIP while staying in the penthouse!
View Photos, Read Reviews & Check Availability
Guest Review: "A fantastic place to stay with amazing views and ideally located to access Dubai. Even the views from bedrooms and bathroom are breathtaking. Close to the metro, walking distance from Jumeirah beach and 1-minute walk to the Marine Mall which offers all the shops you could hope for. The customer service offered is amazing, the best we have ever experienced in an Airbnb"
---
Best Affordable Dubai Penthouse Airbnb – Silverene ultra-luxury penthouse studio w/balcony
Airbnb Plus: No
Superhost: Yes
https://www.airbnb.com/rooms/36749579
Price: $98+ per night
Another Airbnb you can find in Silverene Building, Dubai Marina is this luxury penthouse with a balcony. If you're on a budget but want to stay on a luxurious Airbnb, you should book this property. This studio has a modern interior and the neutral colored furniture gives it a relaxing vibe. There's a king bed, a seating area and television, a small kitchen and dining area, and a balcony with the view of Dubai's skyscrapers. Did I mention that this is a penthouse?
View Photos, Read Reviews & Check Availability
Guest Review: "We had a great experience. Easy check in. Beautiful apartment."
---
Best Airbnb in Dubai With View – Soak in the Bath with Skyline Views
Airbnb Plus: Yes
Superhost: Yes
https://www.airbnb.com/rooms/plus/25763058
Price: $99+ per night
The highlight of this serviced apartment? The soaking tub with a view! You get to enjoy the luxurious interior and modern furniture, for only $99/night. Aside from the fact that you can find anything around the building – the Dubai Marina Mall, Waterfront, The Metro and other attractions! Guests can also enjoy the apartment's facilities like the pool and the gym. What more should I stay for you to check out this property?
View Photos, Read Reviews & Check Availability
Guest Review: "You are actually crazy if this place is available and you do not book it for your Dubai trip! Prime location, great space and the best host."
---
Best Cheap Airbnb Dubai – High Floor Luxury Apartment with Burj Khalifa View
Airbnb Plus: No
Superhost: No
https://www.airbnb.com/rooms/38594438
Price: $60+ per night
For those Dubai travelers on a budget, you simply can't beat this stunning apartment! Complete with a comfy bed, close proximity to the Dubai Mall and downtown Dubai, and high-speed internet. Its a luxury apartment at rock-bottom prices! Don't miss out on this one!
View Photos, Read Reviews & Check Availability
---
DUBAI TOURS & DAY TRIPS TO CONSIDER BOOKING
Dubai is relatively a small country but there is so much you can do and experience!
Here is my top 3 list of adventures to do in Dubai that you shouldn't miss:
---
Dubai Desert Safari Red Dune: BBQ, Camel Ride & Sandboarding
"Escape Dubai and drive across the Red Arabian Desert in a 4WD vehicle. Enjoy the sunset, sandboarding, camel ride and visit the camel firm. Choose the 4-hour program or the 7-hour program with the addition of a BBQ dinner."
https://www.getyourguide.com/dubai-l173/desert-safari-with-dinner-sand-boarding-in-dubai-t74550/
Price: $32+ per person
Guest review: "This trip is an absolute must, and it's worth every dollar! Very well priced for the value that you are receiving. I want to thank our personal driver Hamdan Al Baluchi who made our experience next level fun. The organization is very well managed, my wife and I booked the night before, and we immediately received confirmation with vouchers and everything was clear as for instructions. Hamdan showed up early, and through out the trip he was very careful, kind and went above and beyond the call of duty to meet our needs and to ensure we were having the best time possible. Dubai is a beautiful place, you must not skip out on this trip. I would have Hamdan as my driver every time! :)" – Mujtaba, UAE
View Photos, Read Reviews & Check Availability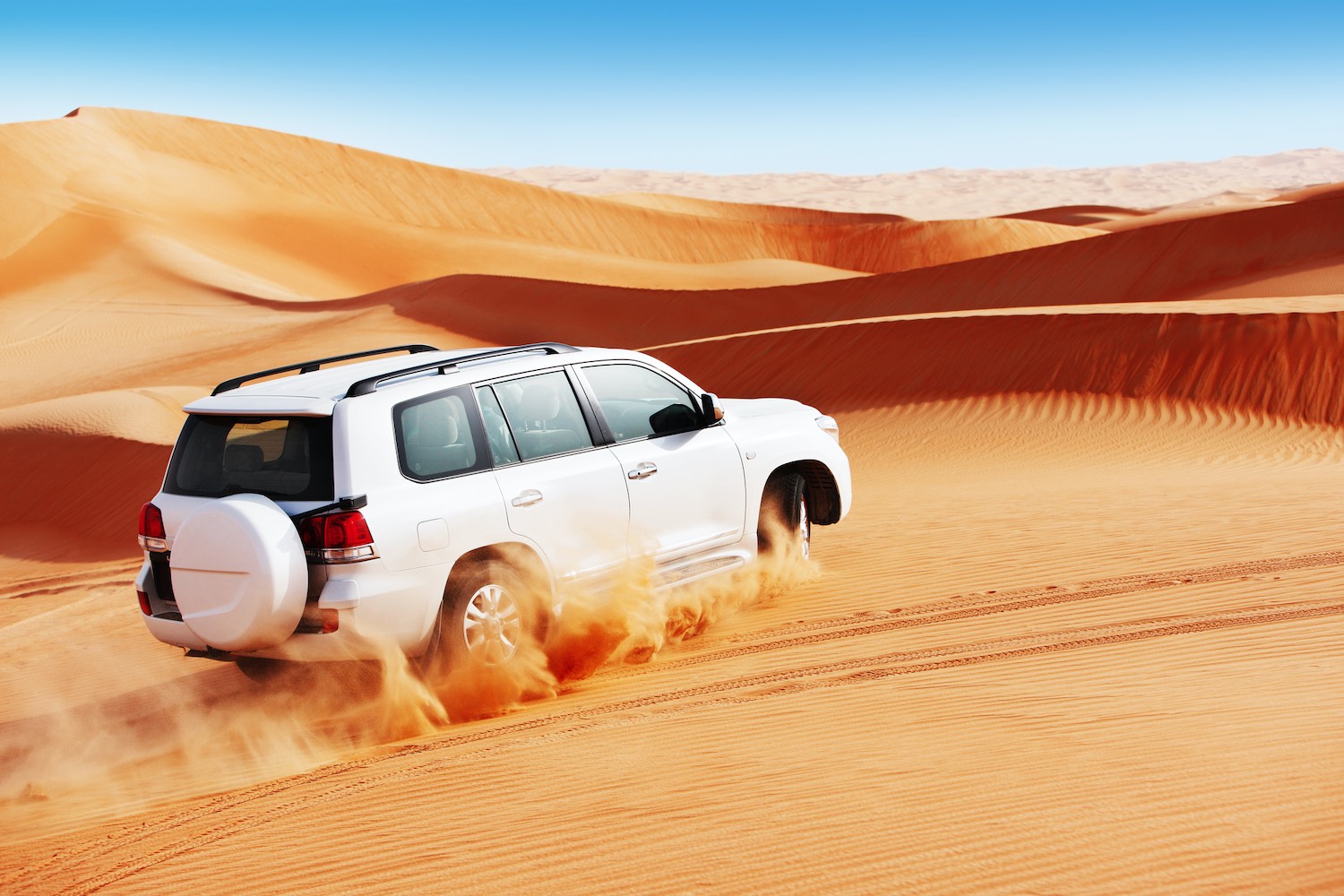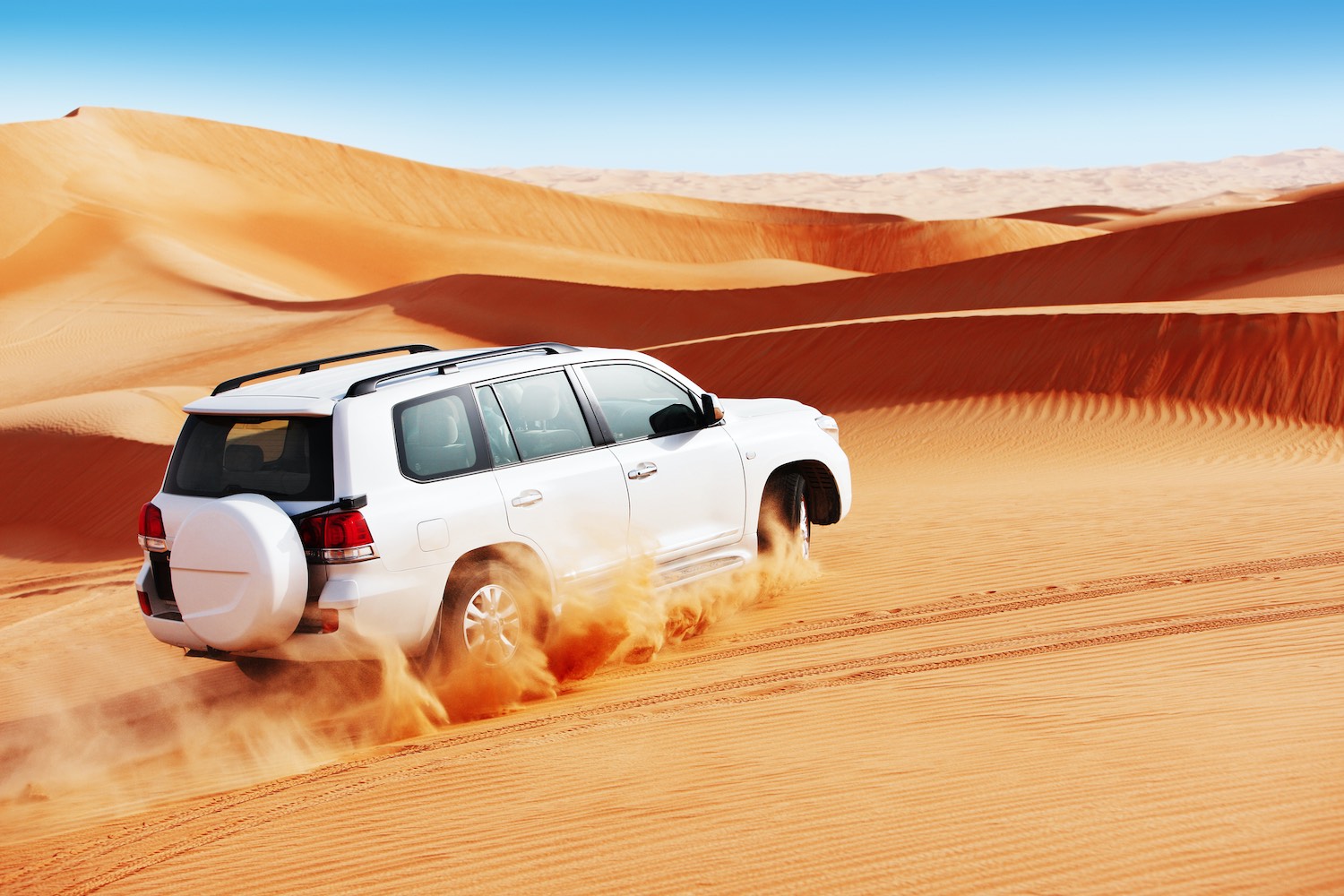 ---
Dubai: Atlantis Aquaventure & Lost Chambers Aquarium Ticket
"Save money on individual admissions with unlimited access to 2 of Dubai's best water-based attractions. Get an adrenaline rush on the slides at Aquaventure Waterpark and marvel at marine animals in the Lost Chambers Aquarium."
https://www.getyourguide.com/dubai-l173/dubai-aquaventure-and-lost-chambers-super-saver-combo-t130212/
Price: $80+ (Valid 1 day)
Guest review: "Great Waterpark. Great views of the skyscrapers from the beach. Lots of water slides. Lazy river with faster rapids. Zip wire. Fantastic food. Kids splash area with slides etc. We arrived by metro costing AED 30 return. Can use a taxi. Clean changing rooms. Lockers and towels for hire (towels were AED 45) Felt safe. Friendly staff Great aquarium. Shops and restaurants in the vicinity." – Angela, UK
View Photos, Read Reviews & Check Availability
Sharks Dubai Aquarium Underwater Zoo | India Favourite Dubai Mall
---
Burj Khalifa 124 & Lunch or Dinner at Rooftop, The Burj Club
"Experience a ride on the world's fastest elevator and take in 360-degree views from the Level 124 observation platform at the Burj Khalifa. Then, indulge in a 3-course lunch or dinner at the Burj Club on the 5th floor."
https://www.getyourguide.com/dubai-l173/3-course-meal-at-the-burj-club-t74881/
Price: $87+ (5 hours)
Guest review: "The lunch in Burj Club was a high quality 3 course meal. Worth the money. We really enjoyed it. View from 124 and 125 is great. No need to worry during booking which floor to choose: they are connected by a stairs and you can freely move. Souvenirs at the basement shop are the same as on the top level but cheaper." – Richard, Germany
View Photos, Read Reviews & Check Availability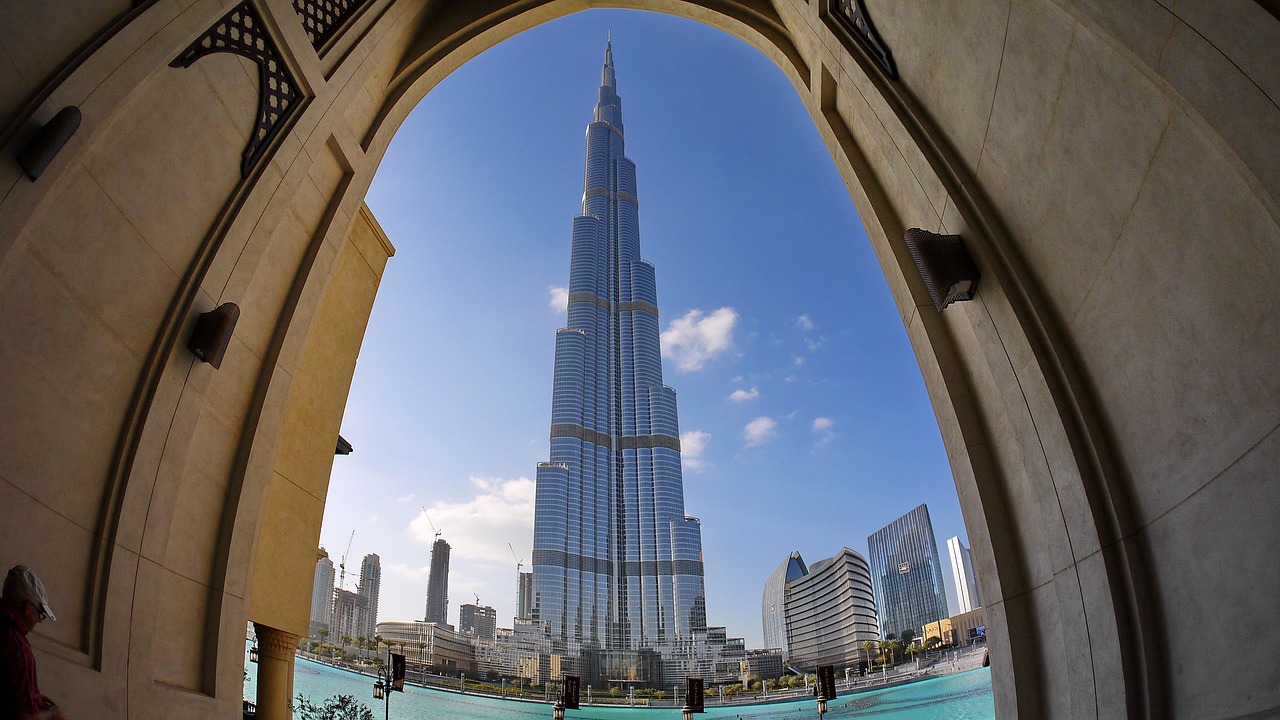 ---
Am I Missing Any Amazing Airbnbs in Dubai?
There are hundreds of more quality Airbnbs in Dubai and it was difficult to narrow this list down to only my Top 19! If you've been to Dubai recently and stayed at awesome Airbnb that should be included on this list, please do let me know! I'd love to keep my list of the best Airbnbs in Dubai as up-to-date as possible! Also, if you're a Dubai Airbnb host and would like to be included on this list, let me know as well! I'd love to take a look at your property!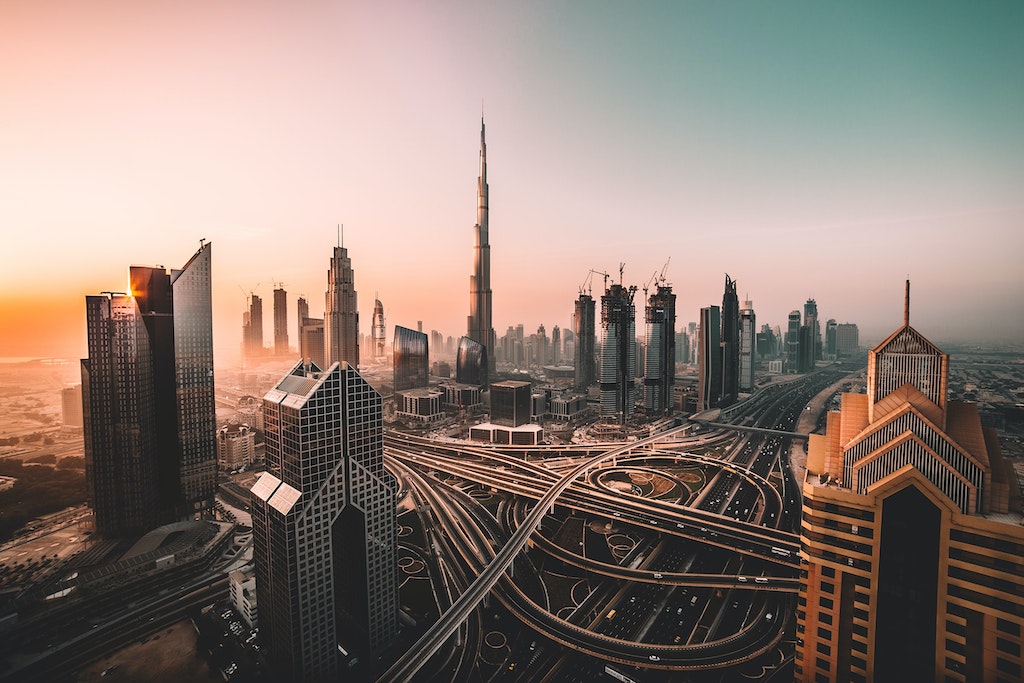 ---
Looking for some travel inspiration?
I've been travel blogging for over five years now, and my site is filled with tons of fun and helpful guides that I'm sure can be really useful for you! So take a quick read through a few of my favorites below, and let me know what you think!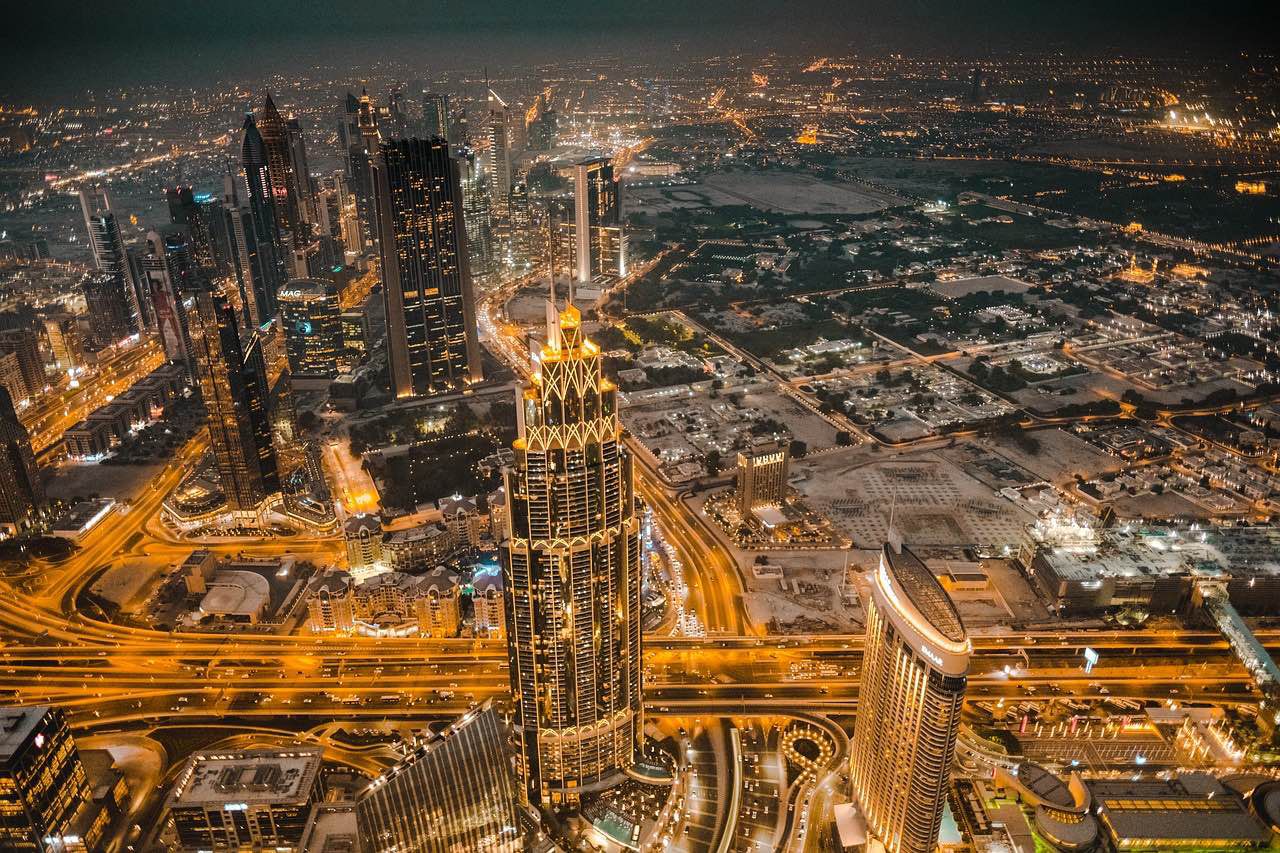 ---
Final Thoughts on Airbnb Dubai
No matter where you end up staying in Dubai, I'm sure you'll have a fantastic experience! Whether you visit on just a short layover, or plan a long weeklong vacation – it's a city filled with amazing shopping, lots of things to do, delicious food, and so much more!
---
Thanks for reading my Dubai Airbnb 2020 guide!
Share these Airbnbs in Dubai with your desert travel crew!
https://www.jonesaroundtheworld.com/wp-content/uploads/2020/02/Airbnbs-in-Dubai.jpg
1001
1500
Dave
https://www.jonesaroundtheworld.com/wp-content/uploads/2017/03/logotry-1-1-300x106.png
Dave
2020-12-29 22:49:35
2021-04-23 17:43:25
16 Best Airbnbs in Dubai For a Luxurious Desert Getaway