Travel and music festivals go hand in hand for me, and stacked lineup releases often justify all of my travel expenses/ international flight purchases! If you're the type of traveler who puts the world's most desirable dance floors on your bucket list, then this article highlighting the some of coolest destination music festivals is for you!
St. Martin, Fuji, Costa Rica, Thailand, France, Japan, Australia, Mexico, Spain, Croatia.
Imagine yourself meeting likeminded revelers on the white sandy beaches of St. Martin, a villa party in Fuji, or at the main stage tucked against the Barcelona coastline. With the festival industry bouncing back from its post-pandemic era, there are multitudes of music festivals around the world in any given month, some new and some celebrating decades of success. Below are some of the top tier international festivals you should hit with lineups that are absolutely stacked for any dance music aficionados!
I'm personally excited to hit at least of a couple of these bucket list experiences this year, and hopefully, this article encourages you to do the same!
---
1) SXM Festival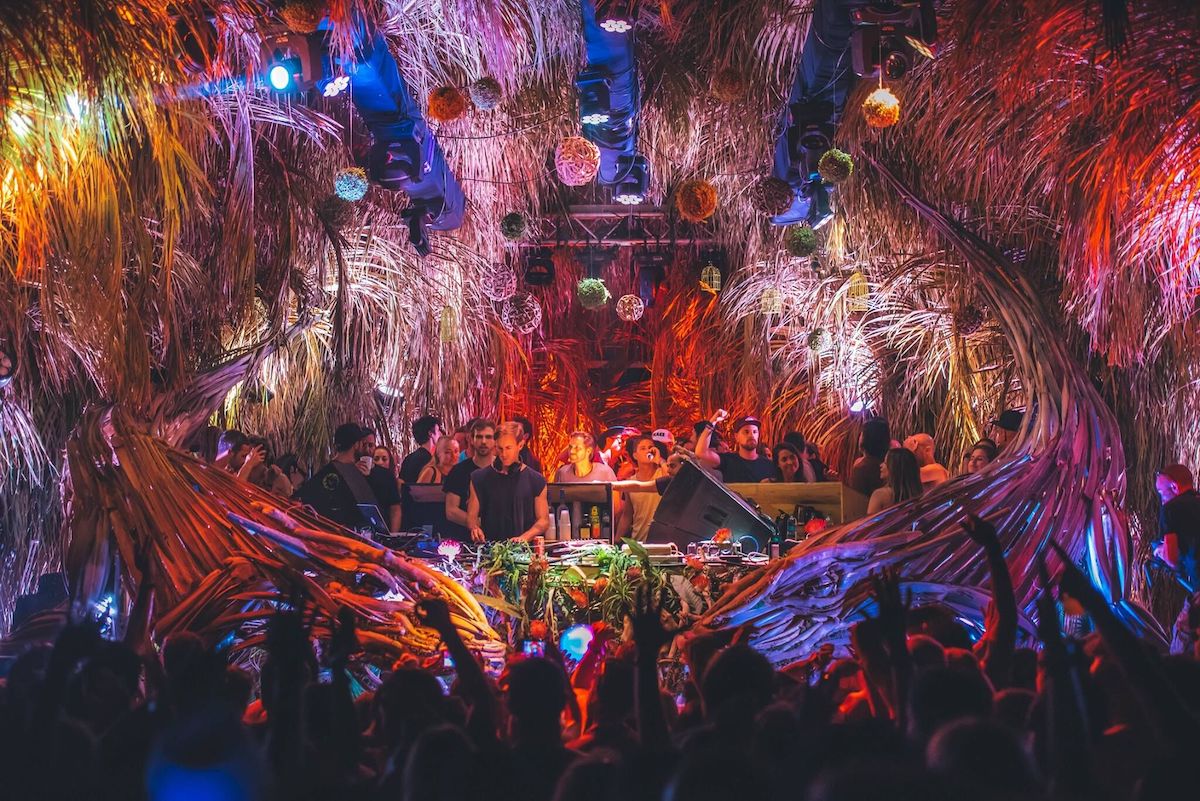 When: March 8-12, 2023
Where: St. Martin (The Caribbean)
A MAGICAL GATHERING LIKE NO OTHER
5-Days And 5-Nights Of Electronic Music Bliss On The Magical Island Of Saint Martin In The Caribbean.
Set on the picture-perfect island of Saint-Martin/Sint Maarten, featuring an incredible array of international DJs and underground electronic music talent, SXM Festival is back for another round of partying in paradise.
SXM prides itself on attracting the most discerning crowd of music lovers — a group of people who share the same values and respect for the music, and simply want to get together and revel at one of the coolest and most unique parties of the year, in one of the world's most sought-after locations.
The festival itself is spread around 8 unbelievable venues across the island including secluded beaches, stunning VIP villa parties with panoramic views, boat parties, and exotic beach clubs!
Spend a week enjoying all the wonders that St. Martin has to offer, and dance from sunset to sunrise with an unbeatable international crowd that will keep you coming back every year. Once you attend for your first time, it'll become a staple in your yearly travel/festival agenda!
Read my Festival Review: 7 Reasons Why SXM Festival is the Ultimate Destination Music Festival
SXM FESTIVAL 2022 OFFICIAL AFTERMOVIE
---
2) Your Paradise
When: December 2023
Where: Mamanuca Islands, Fuji
6 Days and Nights of Travel, Culture, Music and Wellness in the South Pacific
Your Paradise's legacy is built off placing some of the world's most exciting artists in totally unique settings…
White sandy beaches, picturesque sunsets, surfing sessions, world class scuba-diving, jaw-dropping skydiving, wild pool parties, a pizzeria bar in the middle of the Pacific, and 5-days of top-notch music. Sounds like a pretty great winter escape, don't ya think?
Held on the Mamanuca Islands in Fuji every December, Your Paradise is one of the coolest and most exclusive destination festivals you could ever dream of. While music is obviously a top-priority (the line-ups are always superbly diverse and impressive), the mission behind Your Paradise has always been to create an event that was more than just music, and they've instilled an importance of cultural diversity, health/ wellness, and experiencing Fijian culture.
If you don't have plans already in December, then be sure to add Your Paradise to the list — but be warned, it's an extremely coveted festival and space is limited to only 600 spots — which is exactly what makes this intimate festival experience so special!
Your Paradise 2019 - Aftermovie
---
3) Envision Festival
When: February 27- March 6, 2023
Where: Uvita, Costa Rica
A Transformational Music Festival in Paradise…
"Nestled between the jungle and the beach, Envision Festival is an awakening of the soul. Through an emphasized focus on our pillars of movement, spirituality, music, art, health, sustainability and education, it is so much more than just a music festival."
After a difficult few years of forced cancellations, 2023 sees the return of Costa Rica's transformational haven that is Envision! Celebrating their 11th edition, this unique week-long festival truly needs to be experienced to be fully understood.
Located on the south-western coast of Costa Rica in the small beach town of Uvita, attendees who make the pilgrimage are in for a non-stop week of life-changing workshops, yoga, meditation, love, human connection, and a ton of unique music spread across their four stages in the jungle.
I had the pleasure of attending Envision a couple of years ago back in 2018, and I've gotta say it really was a magical experience. While it is a very hippie / bohemian vibe, the production, performers, and location all make this a bucket-list endeavor.
Read: 9 Reasons Why Envision Festival in Costa Rica Will Blow Your Mind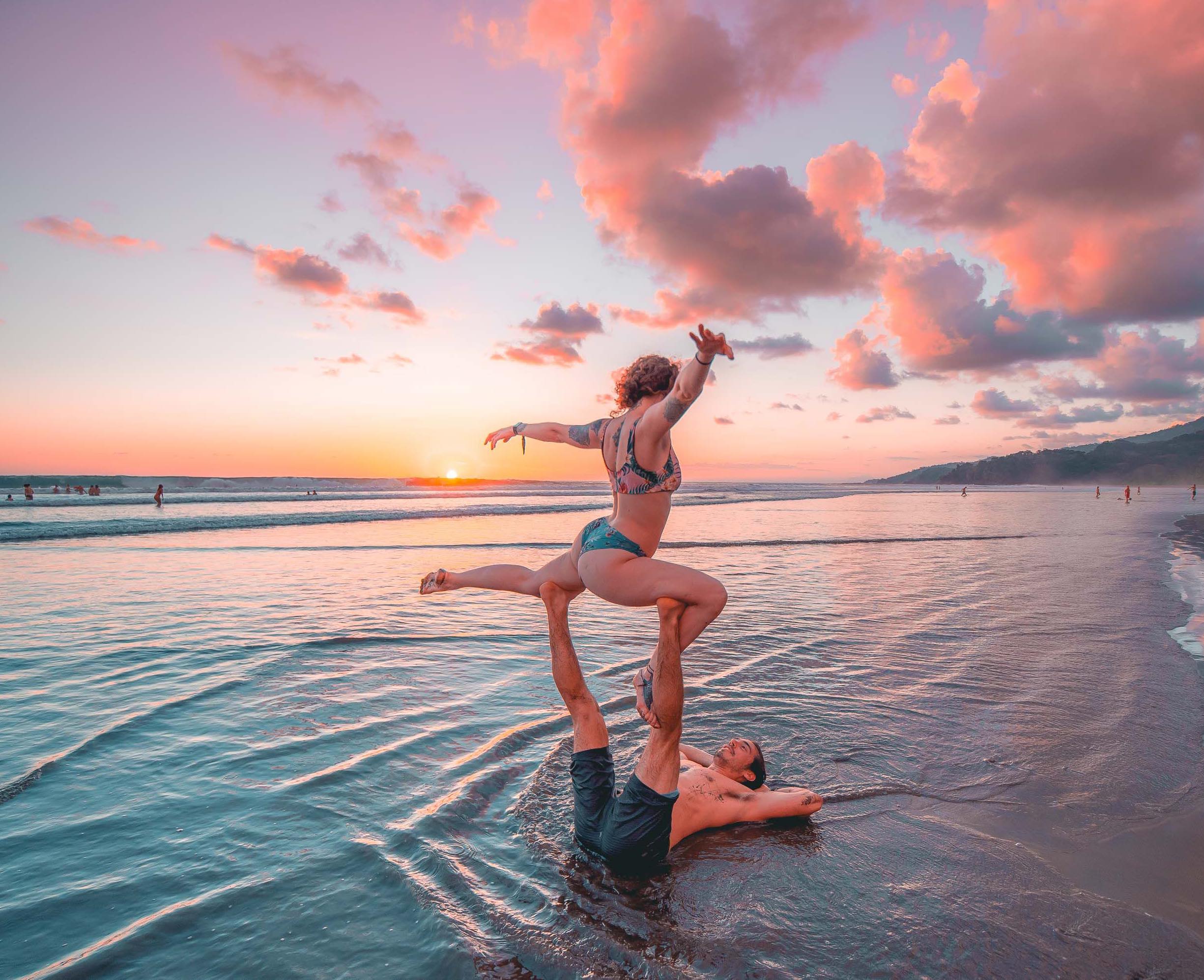 Envision Festival 'Official 2022 Trailer': Join The Utopian Jungle Experience
---
4) Wonderfruit Festival
When: December 2023
Where: Siam Fields, Pattaya, Thailand
http://www.wonderfruitfestival.com/
"A celebration of art, music, food, and ideas to catalyze positive impact. At Wonderfruit, culture is the catalyst for growth. We engage the curious through the intersections of art and culture to encourage, develop and innovate meaningful relationships with ourselves and nature."
For those interested in a trip to Southeast-Asia, there's absolutely no better time than to experience the wonder that is Wonderfruit Festival! Held annually in Pattaya, Thailand (about an hour away from Bangkok), this boutique festival experience is unlike any other in the region.
It has all the elements you'd hope for in a destination music festival – including an incredible venue, luxe camping options, unique workshops, delicious food stalls, spectacular art installations, welcoming international community, and 5-days of WONDERFul music spanning nearly every genre.
Fun fact — I had the pleasure of attending the inaugural Wonderfruit Festival back in 2014, and it instantly became one of my most-recommended festivals! I've been following them closely on social-media ever since, and it's fantastic to see what they've grown to become – which is one of the best music festivals in the world worth traveling to.
Live. Love. Wonder.
Wonderfruit 2022 Official Aftermovie
---
5) Tomorrowland Winter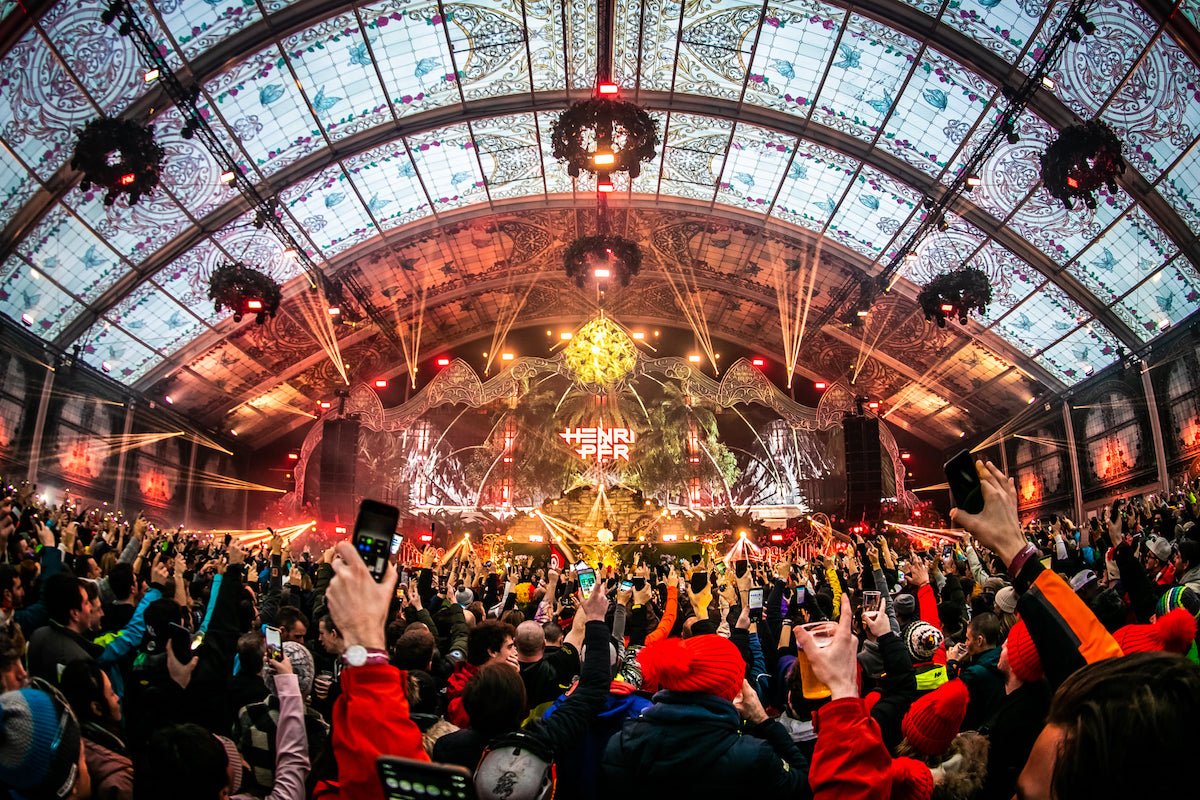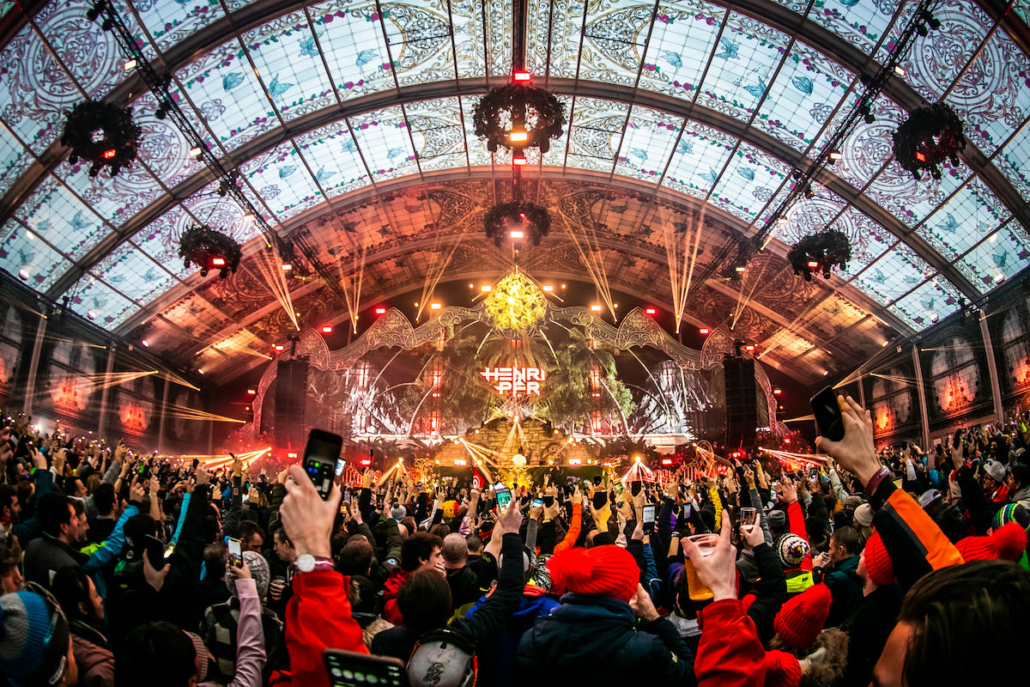 When: March 18-25, 2023
Where: Alpe d' Huez, France
https://www.tomorrowland.com/en/winter/welcome
https://www.facebook.com/TomorrowlandWinter/
A Destination Festival Filled With Snow, Music and Fun
While Tomorrowland itself may just be the most epic summer music festival in the entire world (held in Belgium), I wanted to highlight their smaller winter edition taking place in the beautiful village and mountains of Alpe d' Huez, France!
This week-long snow-filled winter getaway welcomes some of the biggest names in EDM, House, and Techno for a unique festival experience on the mythical slopes of the French Alps — at an altitude of more than 2,000 meters!
Spend your days skiing/snowboarding in this white wonderland, and rave the night away with fellow festival addicts in Tomorrowland Winter's new, covered and heated mainstage. Other activities include paragliding (for the adrenaline seekers), dogsledding, scenic helicopter flights, snowmobiling, and the iconic Alpe d' Huez Rail Sledge.
Tomorrowland Winter 2022 | Official Aftermovie
---
6) Fuji Rock Festival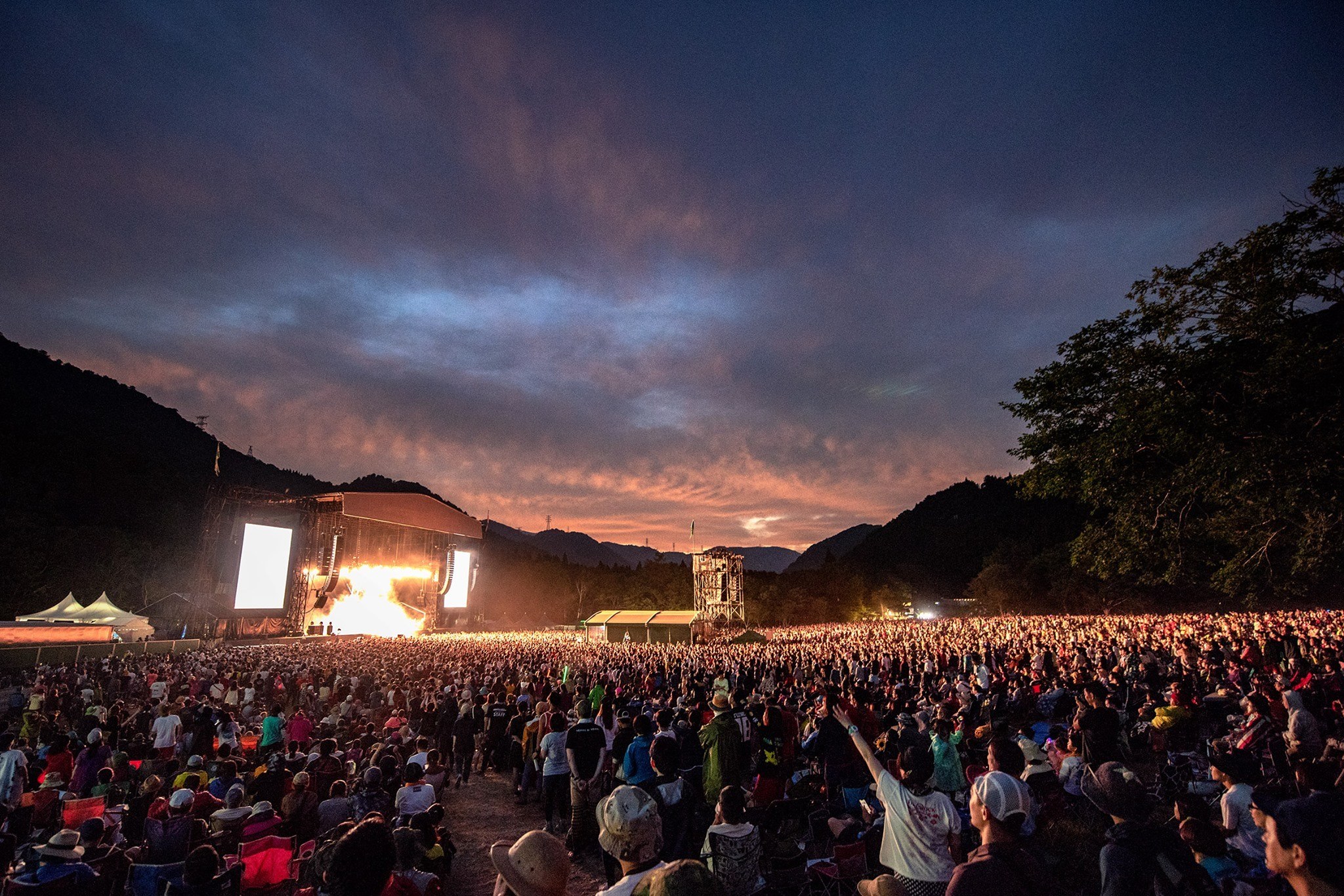 When: July 28-30, 2023
Where: Naeba Ski Resort, Niigata Prefecture, Japan
https://en.fujirockfestival.com
Sushi, Sake, Ramen, Onsens, Tokyo, and Fuji Rock Festival — these are just a few things I LOVE about Japan!
Fuji Rock is the largest and most iconic music festival in Japan, and for good reason! It has been running since 1997, and is a highlight of the summer for locals, as well as the large amount of international travelers who make the journey to Japan to experience this bucket-list festival for themself.
Attendance can be up to 150,000 each year, and is held in a stunning ski resort (about a 90-minute train ride from Tokyo). It's a weekend filled with great music, delicious food, and unique festival experiences you'll find only in Japan (there are actual hot springs you can soak in between sets)!
They've also touted there's a bit of a "Glastonbury vibe", as there can be hidden/ secret woodland gigs, so guest are encouraged to explore the massive festival grounds/ nature walks, because you never know what you'll discover.
FUJI ROCK FESTIVAL'22 : Aftermovie
---
7) Wide Open Space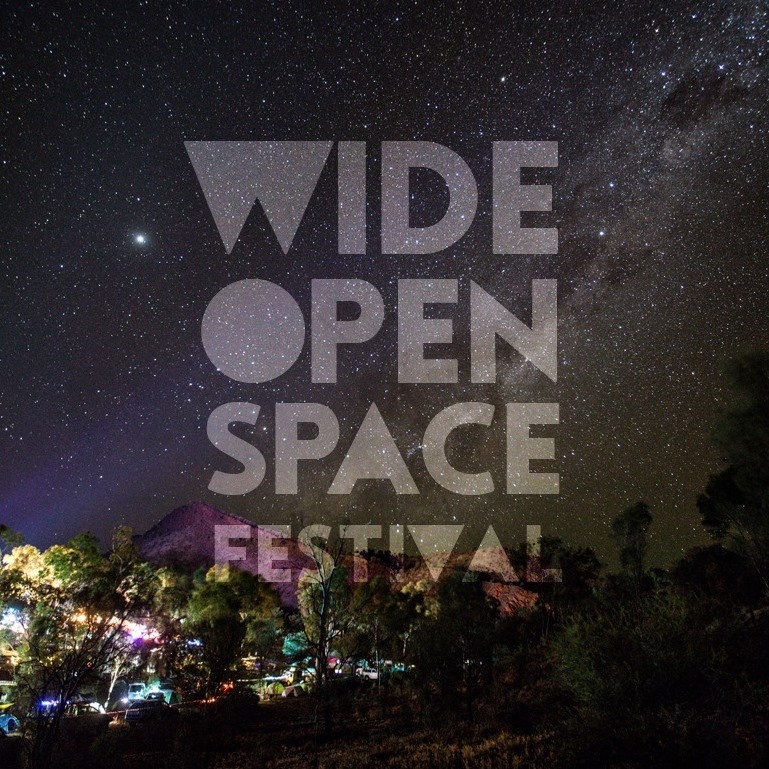 When: April 28-30, 2023
Where: Central Australia (1 Hour from Alice Springs)
Head to the heartland for Australia's most centered festival. 3 Days of Music, Art and Desert Culture!
"Deeply inspired by desert culture (both traditional and contemporary) and the ancient landscape, WOS is a celebration of creativity, connection and the irrepressible human spirit!"
There are quite literally dozens of Australian festivals I'd recommend traveling down under for, but if there is one that has intrigued me the most — it's without a doubt Wide Open Space! Located in Australia's Red Center, it really doesn't get more "destination music festival" than that!
Three days of Australia's best underground beats, wacky festival attire, and proper bush doof vibes held in a resort at the foot of the scenic MacDonnell ranges! While this "Leave No Trace" festival may be challenging to get to, it'll be absolutely worth it! And in true Australian fashion, one of their festival's official management policy is: "DON'T BE A DICKHEAD…General douchebaggery will not be tolerated"
"3 stages, multiple performances and play spaces, kids space, cranking pool party, licensed bar, an ancient landscape, and camping under a billion stars."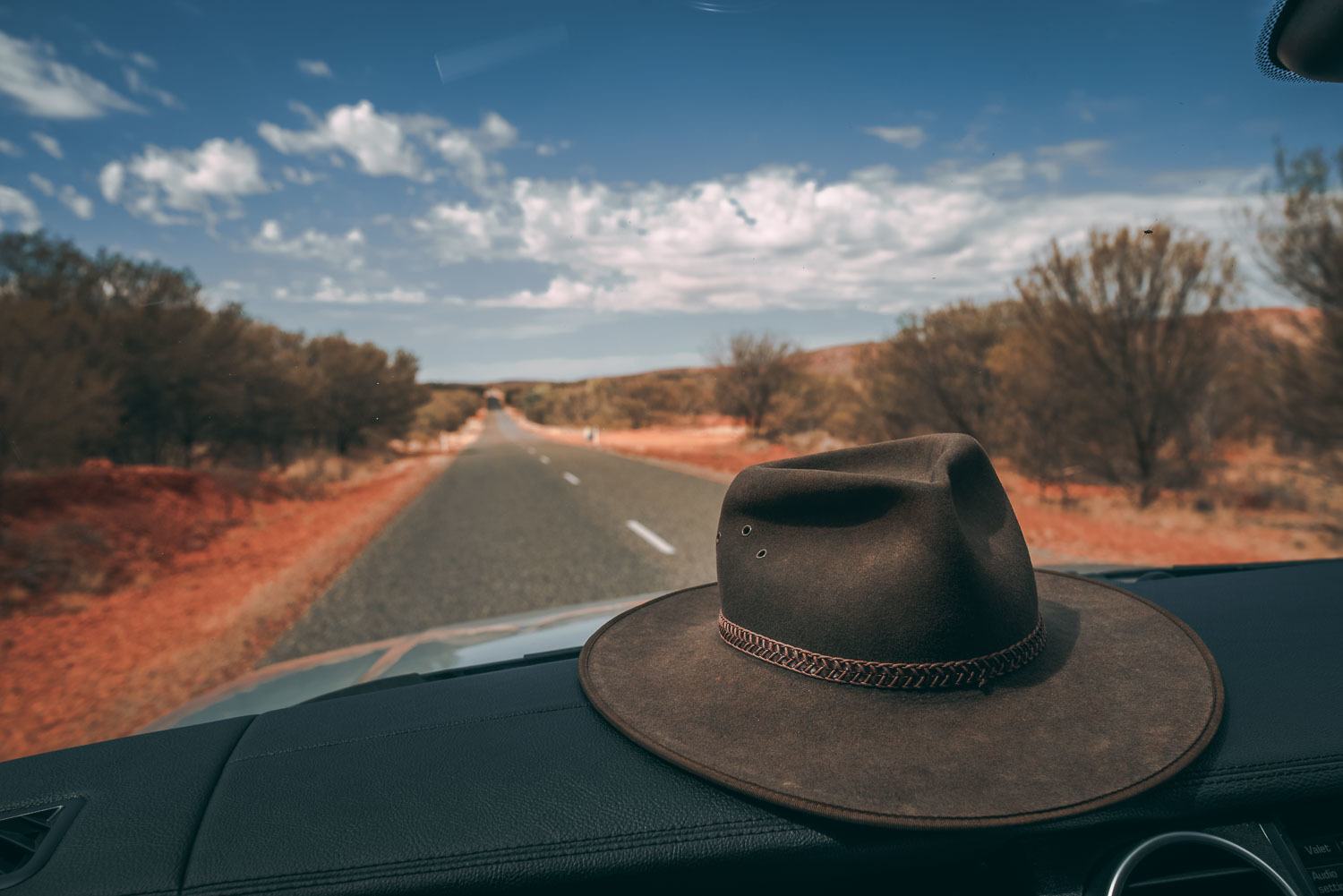 WIDE OPEN SPACE 2021 - AFTER MOVIE
---
8) Primavera Sound
When: June 1-3, 2023 & June 8-10, 2023
Where: Barcelona & Madrid, Spain (Two Weekends)
https://www.primaverasound.com/
https://www.facebook.com/primaverasoundfestivals
Spain is my favorite country in the world, so this list wouldn't be complete without including Primavera Sound — which in the 20 years since they started has become the one of the world's most globally recognized and loved music festivals.
In 2023, Primavera Sound is hosting festivals in Spain's two major cities for back-to-back weekends of festival madness. Showcasing a stacked line-up that spans nearly ever musical style, there's no better time to visit Spain then to experience Primavera Sound!
In recent years, Primavera Sound has also expanded globally throwing editions in Los Angeles, Buenos Aires, Santiago, Sao Paolo, and Porto.
Primavera Sound 2023 Barcelona & Madrid
---
9) Ultra Europe
When: July 7-9, 2023
Where: Park Mladeži, Split, Croatia
ULTRA is a festival that needs very little introduction. What started out as one of the biggest electronic music festivals in the USA (in Miami), ULTRA Europe found its second home in the Dalmatian Coast gem that is of Split. Taking place in the massive Mladeži Park and offering a variety of stages packed with global talent in EDM & Techno, it's always a summer highlight for the European festival scene!
Expect world-class stage production, fireworks, smoke cannons, crystal clear sound, and top-notch international festival vibes. Ultra Europe also hosts a number of smaller parties beyond the park known as Destination Ultra. This includes Ultra Beach on Hvar Island and a Regatta beach party on Brač island.
After spending the weekend dancing until sunrise, I'd recommend hopping on a Croatia sailing trip to explore this European paradise!
ULTRA EUROPE 2019 - Official Aftermovie 4K
---
10) Zamna Festival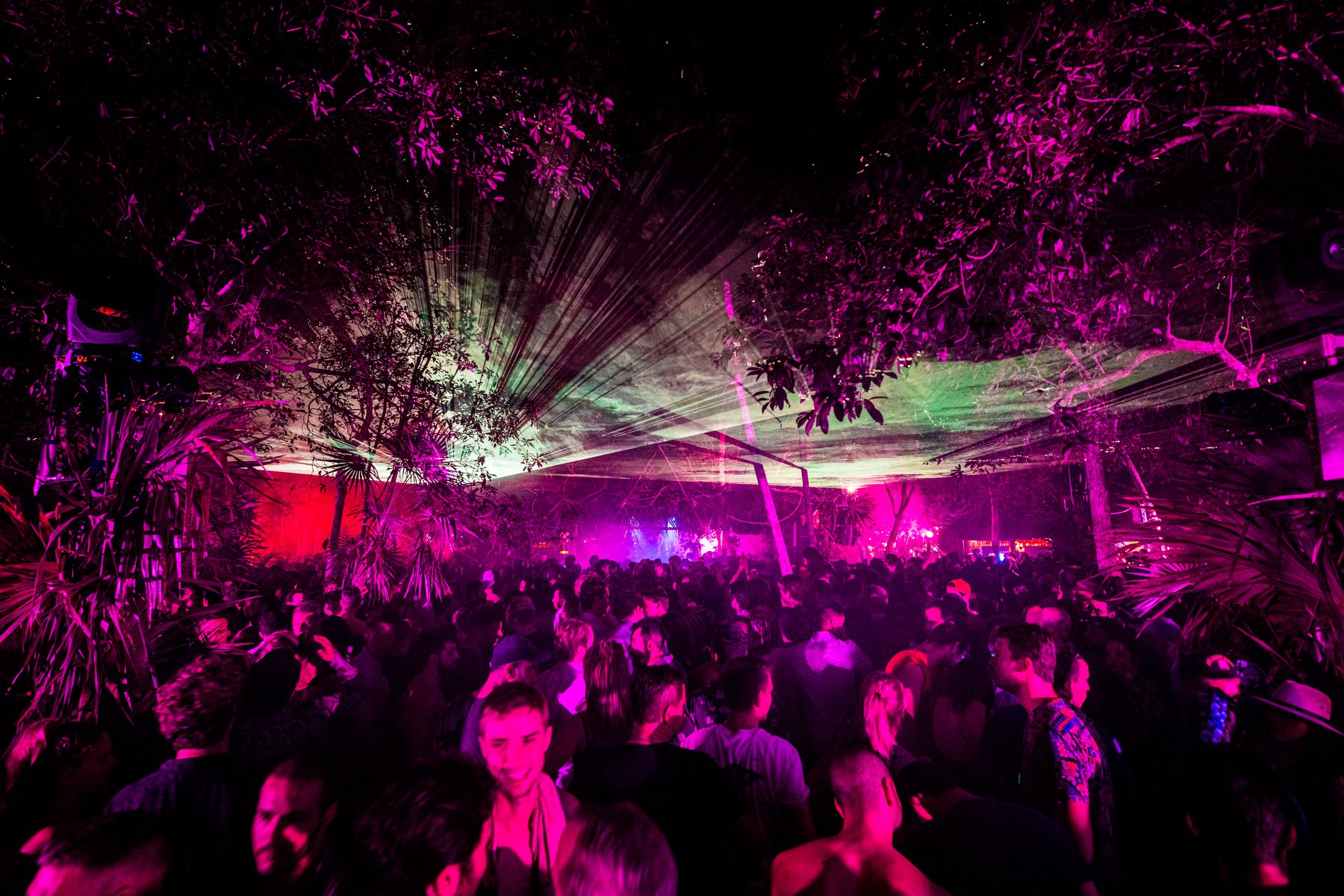 When: January 2024
Where: Tulum, Mexico
"ZAMNA is a powerful name. It belongs to one of the most important people in the Mayan culture. After founding and establishing Chichen Itza, he became a god and announced himself as the son of Hunab Kú, the only god. With an impressive view, ZAMNA is unique in Tulum. It houses the best of all worlds: the beauty of the jungle and the luxury of the services and amenities available every day."
Last, but certainly not least, ZAMNA is undeniably one of the fastest-growing festivals in the world. I've both attended and been a photographer for ZAMNA (in 2020 & 2021), and I can attest to its magnitude!
For house and techno enthusiasts, there's honestly no better place in the world to be in January than Tulum, Mexico. Hosting a wide variety of events throughout a nearly a month-long period, ZAMNA partners with record labels/ events like Afterlife, Circoloco, Keinemusik, Elovate, Renaissance, Higher Ground, and so many more for truly incredible music adventures that last until the early hours of morning. Organizing their night events at their iconic ZAMNA cenote location, as well as plenty of day-parties on the beach.
Tulum has also become a hotspot for global tourism in the last decade, and you'll find no shortage of amazing things to do, cenotes to explore, chic restaurants, and "Tuluminati" vibes.
In 2023 – it appears that ZAMNA is planning massive global expansion, and currently is producing festivals in Argentina, Brazil, USA, Qatar, Israel, Spain and Greece!
Zamna Festival Tulum 2022 | Official aftermovie
---
What are your favorite Destination Music Festivals?
There are hundreds of festivals around the world that deserve a spot on your bucket-list, but I wanted to keep this at a fun Top 10 list showcasing a variety of unique destinations and experiences! But I'd love to hear from you guys about what your personal favorites are!
https://www.jonesaroundtheworld.com/wp-content/uploads/2023/02/Destination-Music-Festivals.jpeg
750
1128
Dave
https://www.jonesaroundtheworld.com/wp-content/uploads/2017/03/logotry-1-1-300x106.png
Dave
2023-02-04 04:31:28
2023-03-23 16:14:05
10 Incredible Destination Music Festivals Around The World