Planning a trip to Europe in October and looking for some beautiful fall destinations to visit? You're in luck, as I've put together this list of the best places to visit in Europe in October!
With the peak summer season behind you and the winter months not yet upon you, the autumn leaves falling and the crowds thinning, Europe in October is your playground. From the hills of the Scottish Highlands to the canals of Amsterdam to the flea markets of Krakow, October is an ideal month to visit Europe.
I've compiled the ultimate list of the 12 best cities to visit in Europe in October, from the insider in the know. I've also included both a hotel and apartment-style accommodation recommendation for each city. Let's dive in!
---
1) Amsterdam, The Netherlands
I would recommend visiting Amsterdam any time of year, but there's just something about the city that makes it one of the best places in Europe to visit in October. Whether it's the stunning fall foliage falling alongside the canal or the relaxed lure of the city that sees it truly shine is entirely up to you to decide.
With temperatures between 58°F (14°C) and 45°F (7°C), the city isn't yet bitterly cold and still serves as a comfortable destination to walk or cycle around – like the locals do!
There's no shortage of things to do in Amsterdam. It's packed with historic museums, like the Anne Frank House, Rijksmuseum, Van Gogh Museum, popular tourist destinations like the Heineken Experience, people watching amidst the fall leaves in Vondelpark and, of course, there's the famous "coffee shops" to unwind in after a long day of exploring.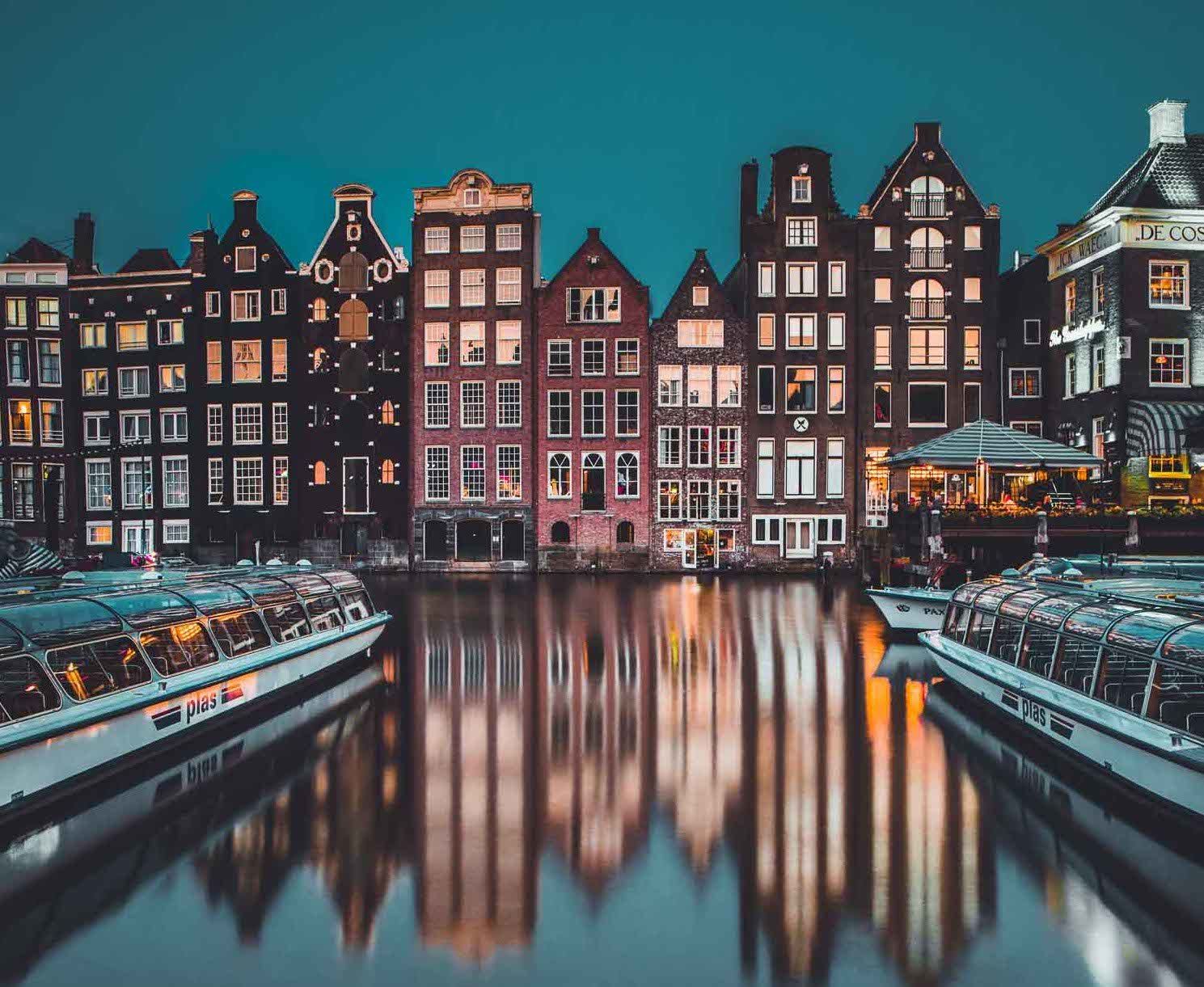 ---
The Best Things To Do in Amsterdam in October
I've written an itinerary for 2 Days in Amsterdam, so be sure to check that out for all my top recommendations for fun things to do while exploring this charming city.
---
Amsterdam Dance Event | ADE
https://www.amsterdam-dance-event.nl/en/
I had to include this epic Amsterdam music conference in my list. ADE is organized by the Amsterdam Dance Event Foundation and is the largest gathering in Europe for people in the electronic music industry. That means a lot of parties, events and fun awaits. If you're a huge fan of Techno/ EDM, you have to be at ADE! The three-day event is being held in 2023 from October 18-October 22.
It's one of the best music festivals in the Netherlands, and the entire city turns into a massive event.
---
Enjoy an Amsterdam Canal Cruise
What's a visit to Amsterdam without time spent cruising the canals of the Dutch capital? Amsterdam is a maze of pretty tree-lined canals, and in October, they look at their most beautiful.
The best way to learn about the city while seeing it for yourself is on the water, and there's always an Amsterdam canal cruise to book a spot on – often accompanied by drinks!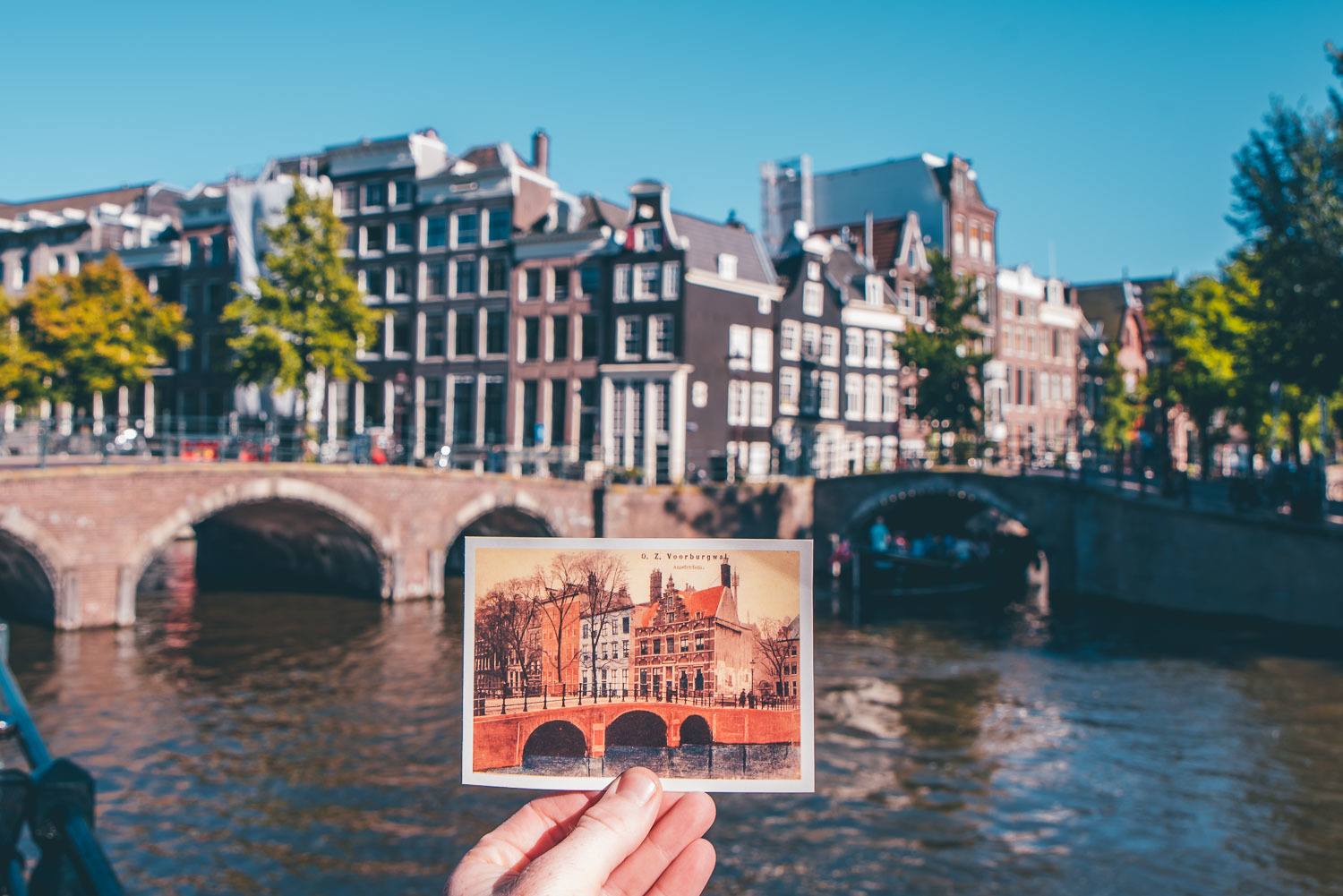 ---
Celebrate Halloween in Amsterdam
The answer to "where to go in Europe in October" should always have Halloween in mind. Many cities in Europe embraced Halloween, traditionally an American holiday, and Amsterdam is one of the most exciting ones! If you happen to find yourself in Amsterdam on Halloween, there's a range of events to get your jump scares at, like the Amsterdam Halloween Festival, Halloween Ball, and Halloween-themed cruises!
---
Where to stay in Amsterdam in October
City Hotel Amsterdam
https://www.booking.com/hotel/nl/cityhotelams.en-gb.html
I would definitely recommend staying close to the Amsterdam city center to get the best out of your October trip, and City Hotel Amsterdam is right in the heart of the city, near the famous Central Station. The rooms are spacious and well-equipped, and there's a hotel bar as well.
Price: $197+ USD per night
Guest review: "Location was excellent, being an easy walk to and from Amsterdam Centraal. I didn't bother with a tourist travel ticket (though I would have saved on museums) and it was easy to walk to the Rijksmuseum and, indeed, everywhere I wanted to go. Breakfast was very good, too."
---
Krasnapolsky Apartments
https://www.booking.com/hotel/nl/krasnapolskyapartments.en-gb.html
If you're looking to stay in apartment-style lodgings in Amsterdam, look no further than the Krasnapolsky Apartments. Offering a range of one-, two- and three-bedroom self-contained apartments, the apartments are located right in the city center and include many of the perks of a hotel stay, like on-site restaurants and bars and sights just a walk away.
Price: $316+ USD per night
Guest review: "You couldn't dream of a more central location. The apartment was very clean, spacious and had everything we needed. The staff was super helpful and made our stay much better – special thanks to Lana and Marlieke!"
---
2) Florence, Italy
Florence is a city I know well, and I can definitively say that it's arguably the best place to visit in Europe in October. The crowds of summer are gone, and the capital of the region of Tuscany and its wine hotels are at your fingertips.
In October, days in Florence are still mild, with highs of 63°F (21°C) and nights not dipping below 48°F (9°C). This means walking around during the day or at night is comfortable.
There's never a shortage of things to do in Florence. Visit world-class galleries like The Uffizi and the Accademia, marvel at The Duomo, walk across ancient bridges like the Ponte Vecchio, visit the palaces and gardens of the city, and dine out on the delicious food of Florentine.
Read my guides on a 2-Day Florence Itinerary & 5-Must Try Places To Eat in Florence for some travel inspiration!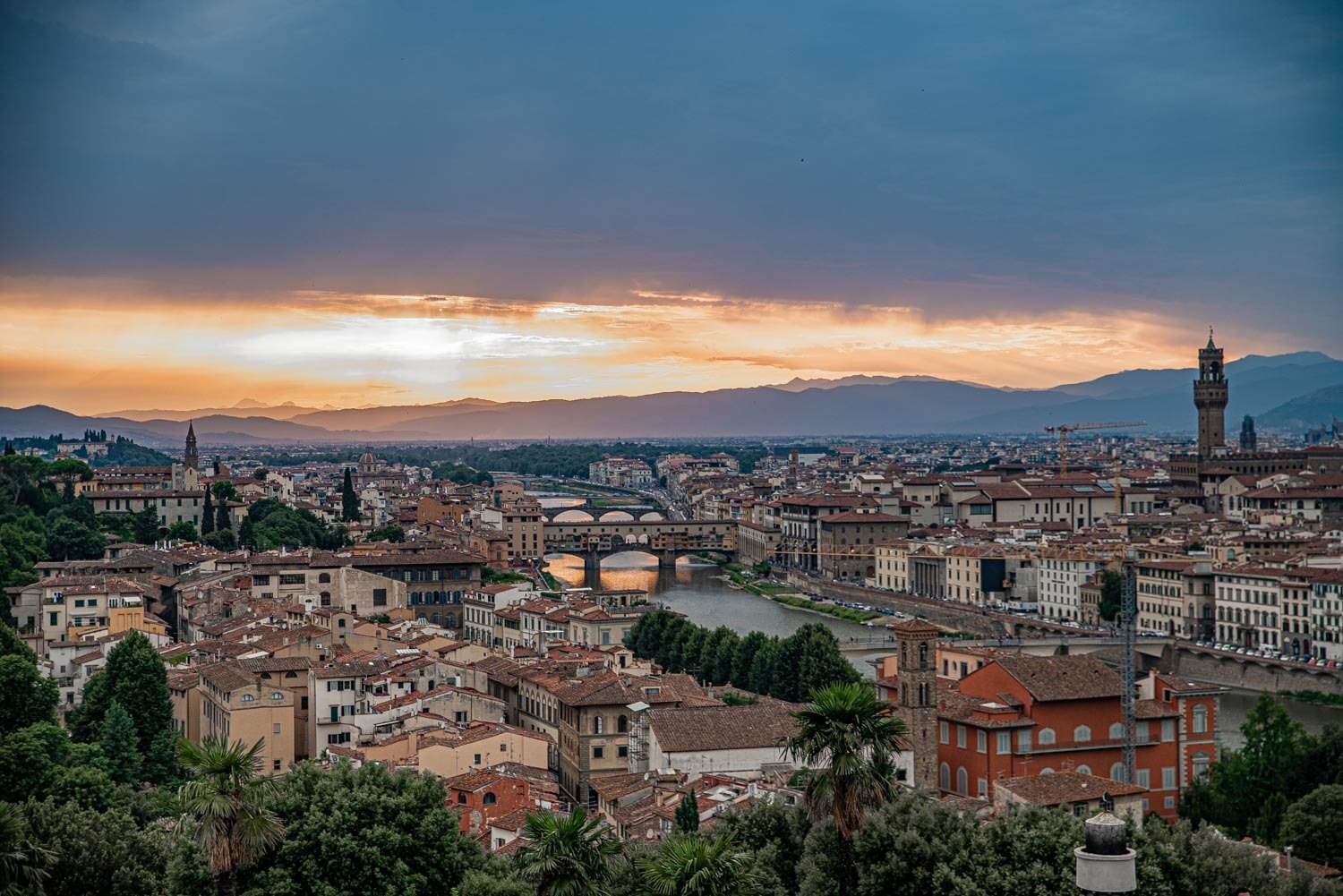 ---
What to do in Florence in October
Day trip to a Tuscan Winery
https://www.getyourguide.com/florence-l32/from-florence-tuscany-day-trip-with-lunch-and-wine-t383686/
Florence is the capital of breathtaking Tuscany, and before it gets too cold, make sure to book a day trip to experience the local wineries and vineyards for yourself. Most tours include transport, lunch, and, of course, wine tasting in a premier location.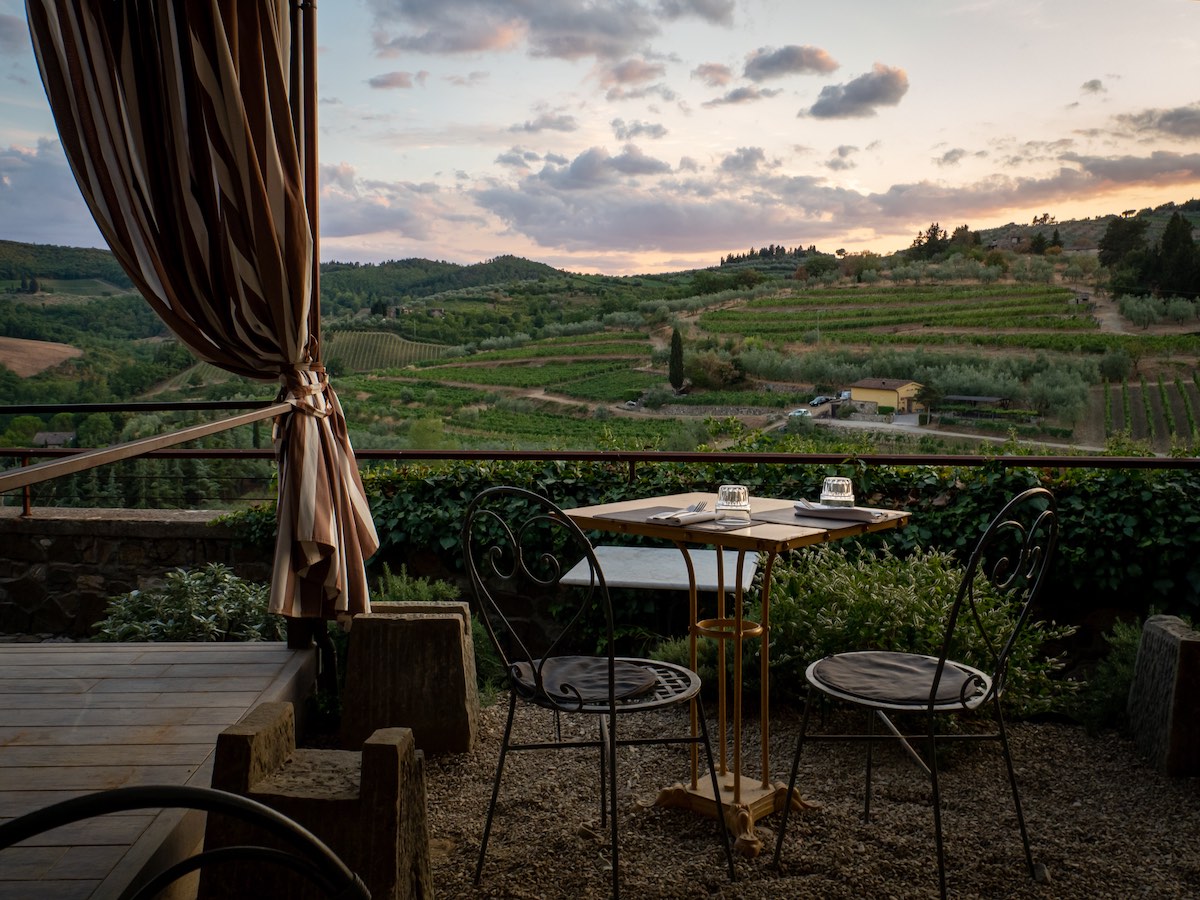 ---
See Michelangelo's "David"
https://www.getyourguide.com/florence-l32/michelangelo-david-skip-the-line-entry-ticket-with-host-t453159/
The Statue of David is arguably the most famous landmark in Florence, and ticking off seeing the big man for yourself should be first on your bucket list. David lives in the Accademia, which is right in the center of the city, and you'll marvel at the skill that went into creating Michelangelo's ancient marble man.
While visiting Florence in October is ideal for fewer crowds during the shoulder season, I'd still recommend booking a skip-the-line ticket, as it will absolutely save you time!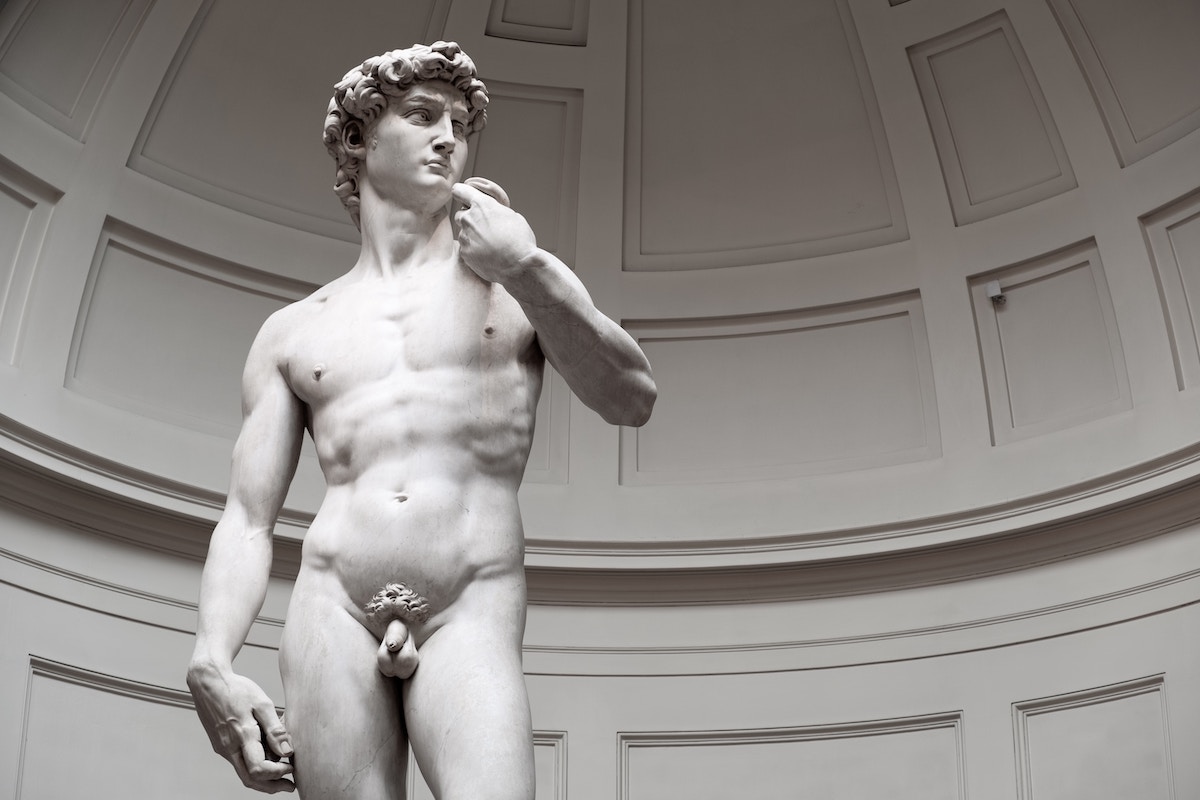 ---
Wander through Boboli Gardens
As autumn sets in and before Florence descends into winter, I'd highly recommend visiting the Boboli Gardens and seeing the beautiful fall foliage as it changes hues from green to red to brown. This Florence garden is located behind the Pitti Palace and is open daily.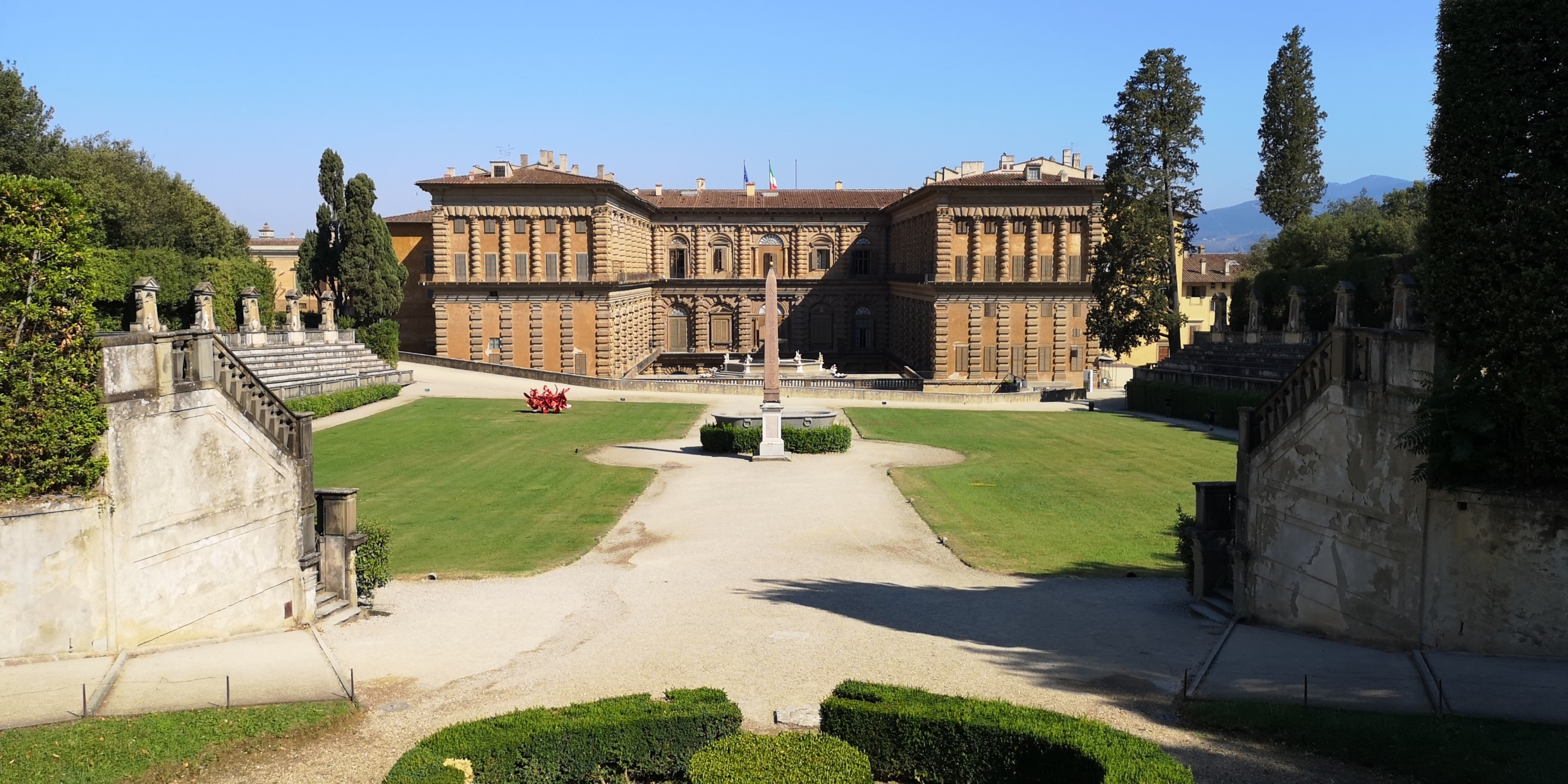 ---
Where to stay in Florence in October
Hotel della Signoria
https://www.booking.com/hotel/it/della-signoria.en-gb.html
Staying in the heart of Florence and enjoying views across its rooftops is a treat, and you can do all that at the Hotel della Signoria. Located right in the heart of the city near the Ponte Vecchio, the rooms are large, air-conditioned and fitted with all the mod cons. The best part of your stay will be the views from the rooftop terrace, where you'll enjoy your included buffet breakfast each morning.
Price: $311+ USD per night
Guest review: "Excellent location, walking distance to everything. Breakfast was outstanding. Would definitely stay here again."
---
Acacia Firenze – Dalia
https://www.booking.com/hotel/it/acacia-firenze-dalia.en-gb.html
Acacia Firenze (Dalia) offers apartment-style accommodation in Florence and is a popular place to stay in the city. Just a few minutes walk from all of the central attractions, the apartment features a bedroom, living area, kitchen and bathroom, and is clean and bright.
Price: $150+ USD per night
Guest review: "Clean, well-equipped and spacious apartment. Centrally located, walking distance to main train station and all the main tourist sights. It was great to have the full kitchen and washing machine to use. The bedroom was quiet (set back from the street) and there is good air conditioning. Nice place to stay!"
---
3) Santorini | Greek Island Hopping
As the rest of Europe cools down from a busy and hot summer season and heads towards winter, many tourists flock to Greece for an endless summer. Undoubtedly, Santorini remains one of the best places to travel in Europe in October for sunshine.
The temperatures here, while cooler than the scorching summer months preceding it, hover between 59-75°F (15-25°C) in October, making it still warm enough to enjoy the sights, and not much rain falls.
Santorini is an exciting island that is renowned for its beauty, and there's always something fun and fascinating to do here. Take in the famous white cliff face from a cruise, hike from Fira to Oia and visit the caldera, hire an ATV and zip around the island, enjoy fresh Greek Island meals, and sun yourself on the island's famous black sand beaches with sea temperatures around 72°F.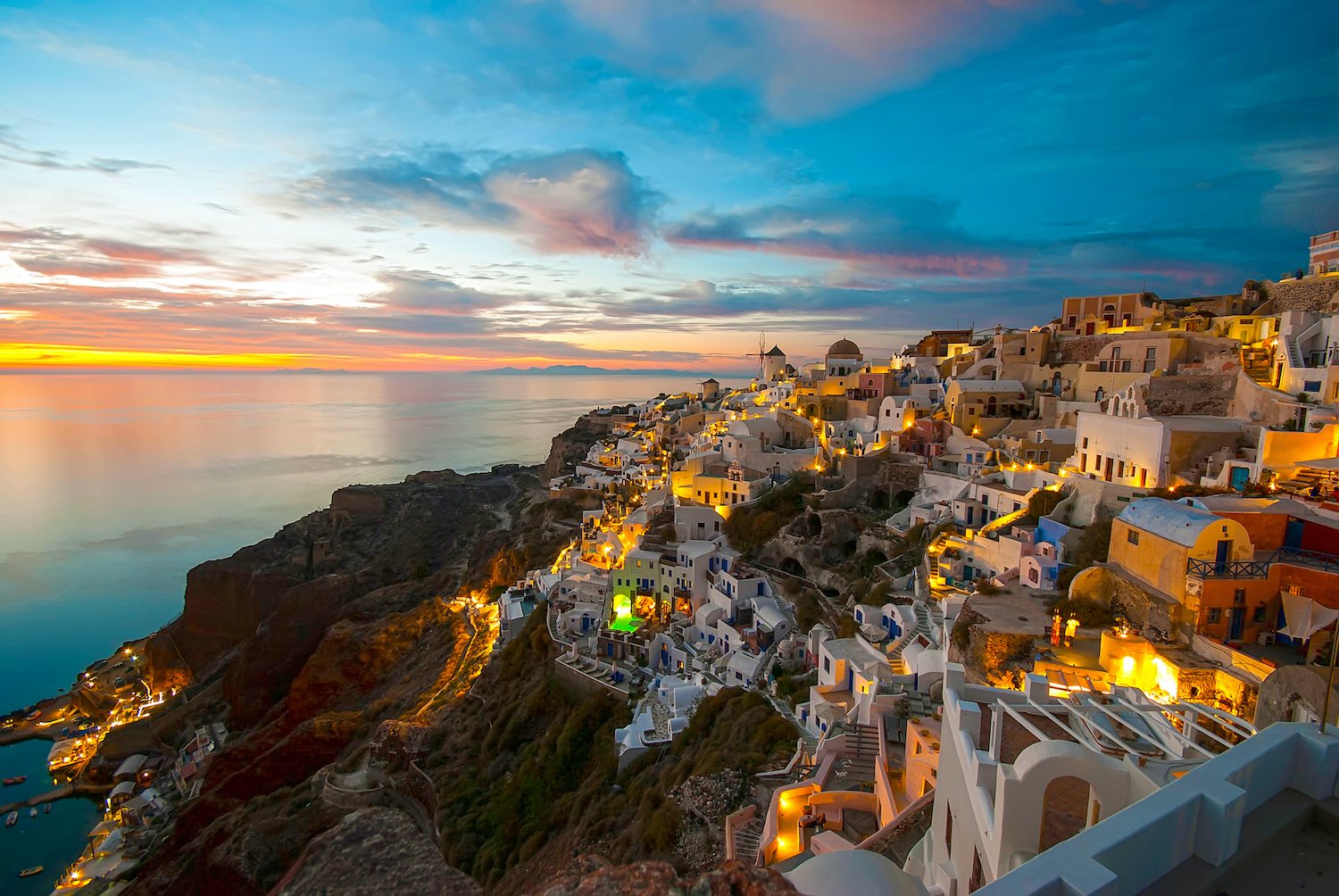 ---
What to do on the Greek Islands in October
Take in the Clifftop Views from a Sunset Cruise
https://www.getyourguide.com/santorini-l753/romantic-sunset-cruise-with-king-thiras-in-the-caldera-t209865/
Apart from the sunshine, the white cliffs of Santorini make the island one of the best places in Europe in October (or even year-round). You'll have to go out on the water at sunset to truly see it in all its majesty. As the lights of the capital Fira come alive and the sun sets, you'll be blown away from the comfort of a cruise.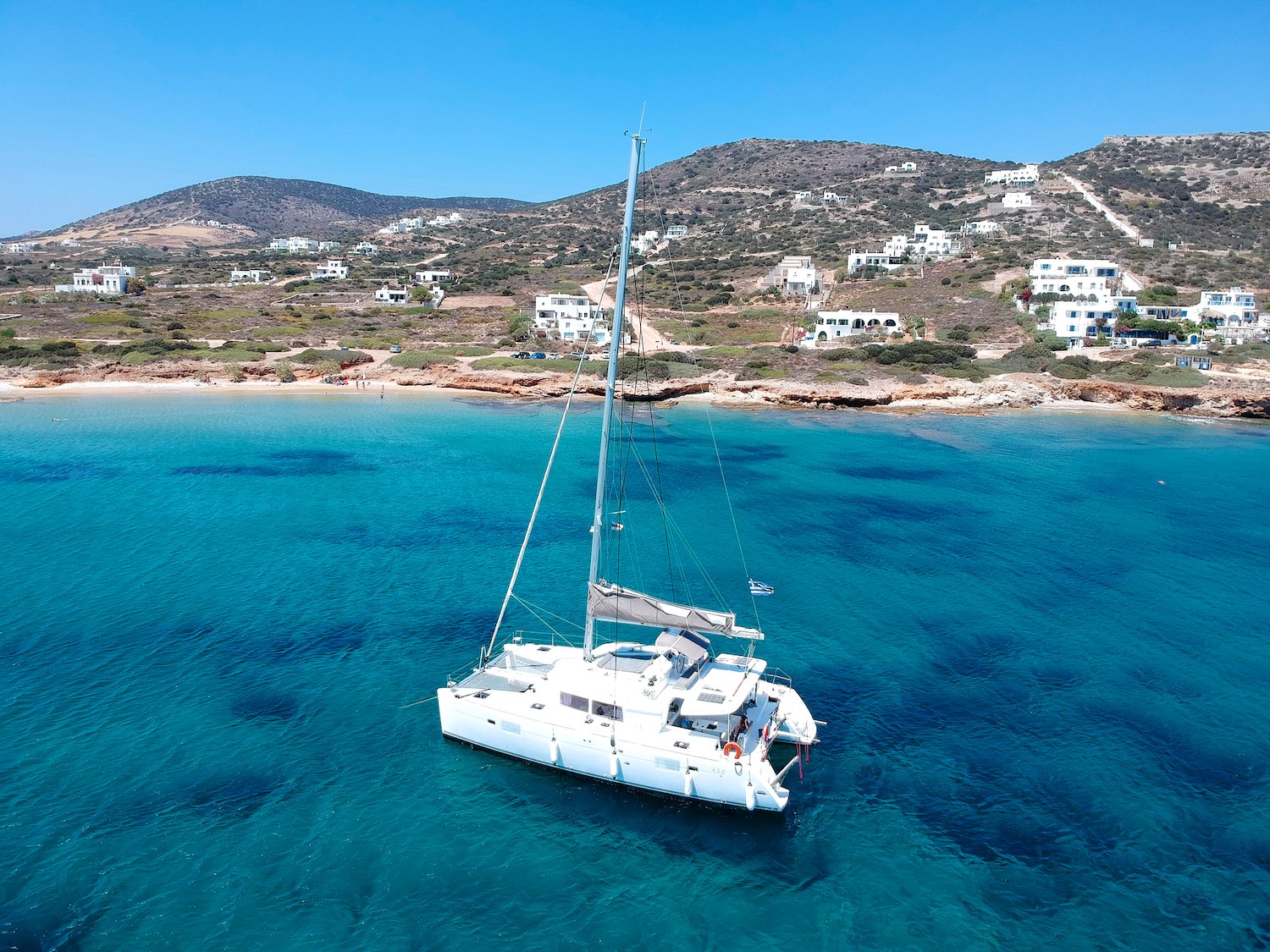 ---
Discover the Ancient Past of the Island
Santorini has a mythical lore associated with it, with many believing that it's the location of the lost island of Atlantis.
On the island, there are many relics of Greece's ancient past to see for yourself. Visit the archaeological site of Akrotiri to experience a fully excavated ancient settlement.
---
Hop Around the Greek Islands
Santorini is a brilliant base to start off an island-hopping trip around the Greek Islands. While the sheer number of Greek Islands is endless, Santorini is lucky enough to have a series of fantastic islands just a short ferry ride away.
Mykonos, Ios, Naxos, and Paros are all easily accessible from Santorini and are also one of the best places to travel in October in Greece with their own twist on Greek life.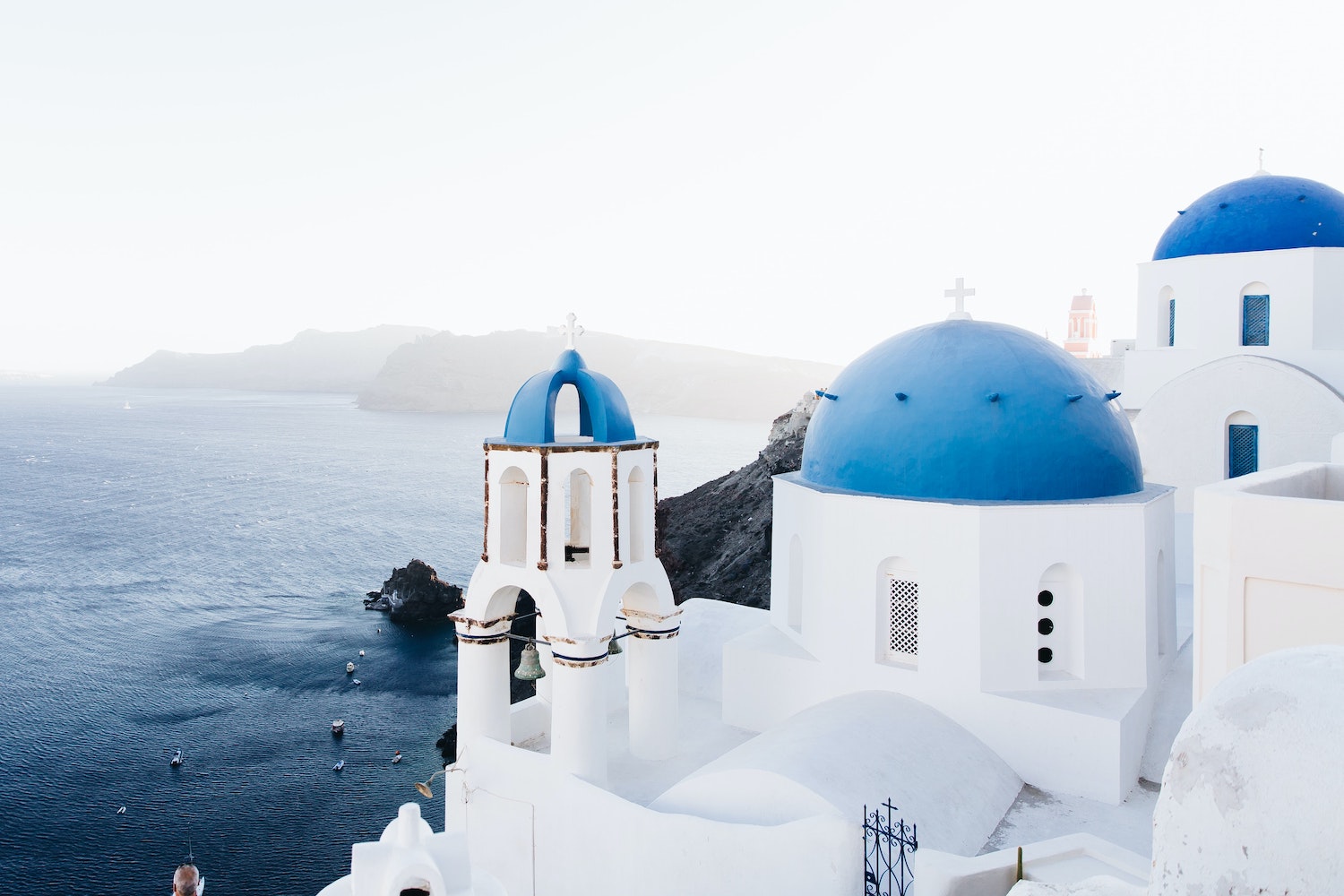 ---
Where to stay on Santorini
Alti Santorini Suites
https://www.booking.com/hotel/gr/alti-suites.en-gb.html
Treat yourself to a stay at the Alti Santorini Suites and you won't be sorry. This outstanding accommodation boasts the best views over the island's famous caldera and across its white cliffs. Each of the generous suites has its own private plunge pool, terrace and sunbeds, and the service here is unparalleled. Some fantastic bars and restaurants are just a few minutes away.
Price: $540+ USD per night
Guest review: "This place probably have the best view on the island, we enjoyed our time greatly. Place was quiet, clean and warm. Another very positive aspect of this place is the staff. Most friendly and positive people I've met in the hotels/places to stay."
---
Gabbiano Traditional Cave Houses
https://www.booking.com/hotel/gr/gabbiano-apartments.en-gb.html
There's no more of a true Santorini experience than staying in traditional cave accommodation, and Gabbiano Traditional Cave Houses offer the best experience possible. Set back into the volcanic cliffs of the island, the houses feature traditional, comfortable interiors and are fully self-contained. Located minutes from the village of Oia, this is something you want to tick off your Greek Island bucket list.
Price: $382+ USD per night
Guest review: "Amazing place with a stunning view from the private hot tub in a perfect location at Oia. Irini the host helped us a lot and it was a pleasure staying there."
---
4) Barcelona, Spain
Barcelona is a city I've called home a number of times, and I'll never not fall in love with it all over again each time I arrive. When it comes to the best places to visit in October, Europe will always point you to Barcelona for the warm weather. The Spanish city offers so much to any new or returning visitor.
Spain doesn't get as cold as other parts of Europe as winter blows in, so October is still a fantastic time to visit. The city still reaches highs of 73-75°F (23-25°C) throughout the month, and nights remain mild.
Your itinerary while in Barcelona will be packed to the brim with activities – there's just that much to see and do. Visit the architecture of Gaudi that makes the city famous, including the unfinished Sagrada Familia, La Pedrera, Casa Batlló, and Park Güell. Stroll through the Picasso Museum and the famous market, the Boqueria. Take in the sun on the city's beaches or get amped up at a soccer match at Camp Nou.
Read my guides for 2 Days in Barcelona & Day Trips from Barcelona for more trip-planning inspiration!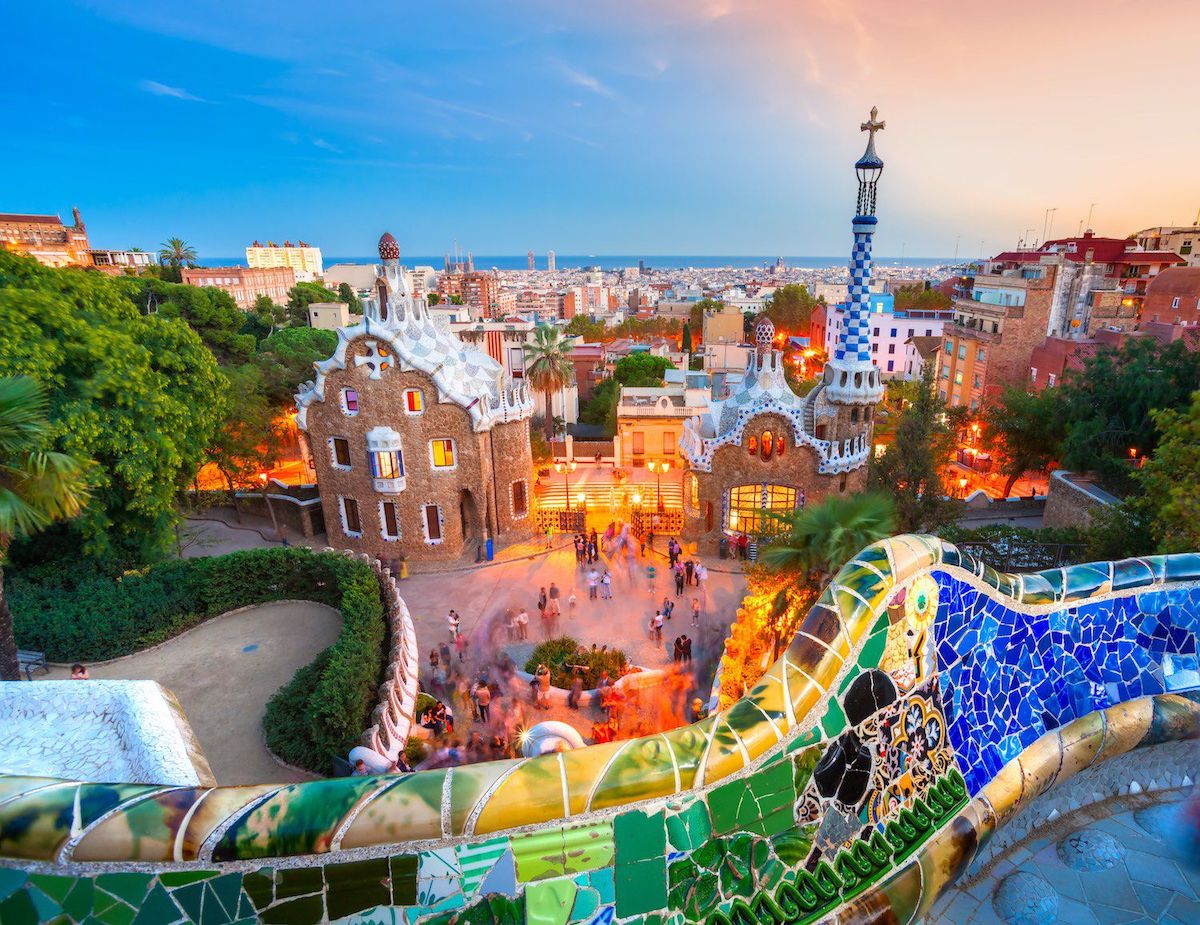 ---
What to do in Barcelona in October
Visit the Sagrada Familia
https://sagradafamilia.org/en/
Gaudi's famous unfinished cathedral is the most visited attraction in Barcelona, and rightfully so. Thankfully, even though the government has dragged its feet on completing this gothic masterpiece, you can still visit this UNESCO World Heritage site yourself. After you tour the Sagrada Familia, take some time to sit in the park opposite and take it all in. You'll never see a church like it.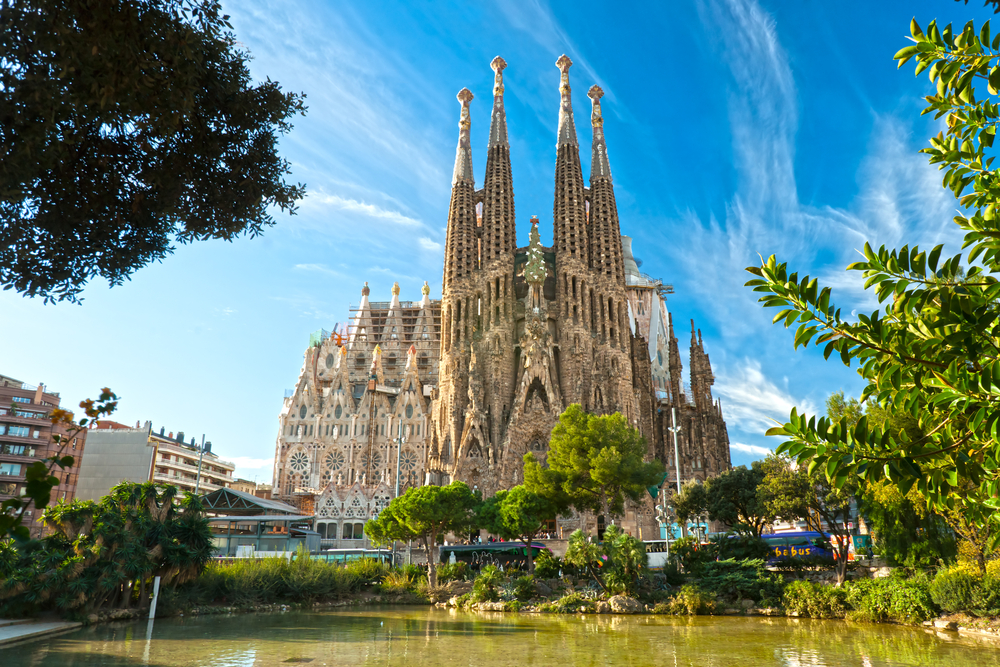 ---
Enjoy a Tipple and Tapas
https://www.getyourguide.com/barcelona-l45/barcelona-tipsy-tapas-food-crawl-t449545/
I hope you're hungry because dining in Barcelona is an absolute delight. Here, you'll enjoy the best Spanish tapas and the coolest bars in this part of Europe, and you can combine both on a tapas and drinks food crawl run by local experts who will show you Barcelona from an insider's perspective.
---
Halloween in Barcelona
Spain is another European country that has embraced Halloween as a holiday as it precedes All Saints Day, one of the most celebrated cultural events in Spain. At Halloween, the city comes alive with holiday bar crawls, city ghost tours, horror events and more!
---
Experience Barcelona Oktoberfest
https://www.oktoberfest-barcelona.es
https://www.facebook.com/OktoberfestBCN
Want to have the iconic German drinking experience without the expensive price tag of going to Munich? For 11 days every October, Barcelona hosts their own version of Oktoberfest at the Plaza Universo de Fira Barcelona Montjuïc in Plaza España. While I've never been, many friends have gone and loved it!
Expect loads of German beer, lederhosen, and giant pretzels!
Oktoberfest Barcelona 💥 4K
---
Where to Stay in Barcelona in October
Sallés Hotel Pere IV
https://www.booking.com/hotel/es/pereiv.en-gb.html
Just a 10-minute walk from the beaches of Barcelona, Sallés Hotel Pere IV is one of the most highly-rated hotels in the city. The hotel offers spacious, contemporary rooms, a free hotel spa with a pool and sauna, and a daily buffet breakfast. You can reach most city attractions on food within 15 minutes.
Price: $143+ USD per night
Guest review: "The hotel is fabulous, the rooms comfortable, beautiful and clean. The reception and the SPA staff were delightful. The SPA itself is really nice and relaxing. a wonderful hotel."
---
Numa I Colmena Apartments
https://www.booking.com/hotel/es/numa-i-colmena-apartments.en-gb.html
Offering apartment lodgings in the heart of Barcelona, numa I Colmena Apartments are air-conditioned, modern and comfortable. If you choose, you can also include a curated breakfast to be served to you. Many of Gaudi's most famous Barcelona buildings are just a few steps away.
Price: $250+ USD per night
Guest review: "Location of the flat. Comfort and facilities. Ease of communication."
---
5) Edinburgh, Scotland
This may be a surprise to some, but Edinburgh is one of the best places to go in Europe in October. Few cities are as atmospheric as Edinburgh is in autumn. Sure, the temperatures may plunge quicker in these parts than in other parts of mainland Europe, but the city becomes a magical fall wonderland.
Temperatures in October in Edinburgh don't venture beyond 58°F (14°C) and don't drop much at night. It's already quite chilly up this way, so pack accordingly.
As the autumn colors change across the Scottish capital, there's so much to do both indoors and outdoors. Warm up with a Scottish whiskey at one of the endless city bars, stroll along the Royal Mile to Edinburgh Castle, shop up a storm on Princes Street, or bar hop along the historic Grassmarket.
Also, be sure to read my guides on Glamping in Scotland & Castle Hotels in Scotland for unique accommodation options for your trip!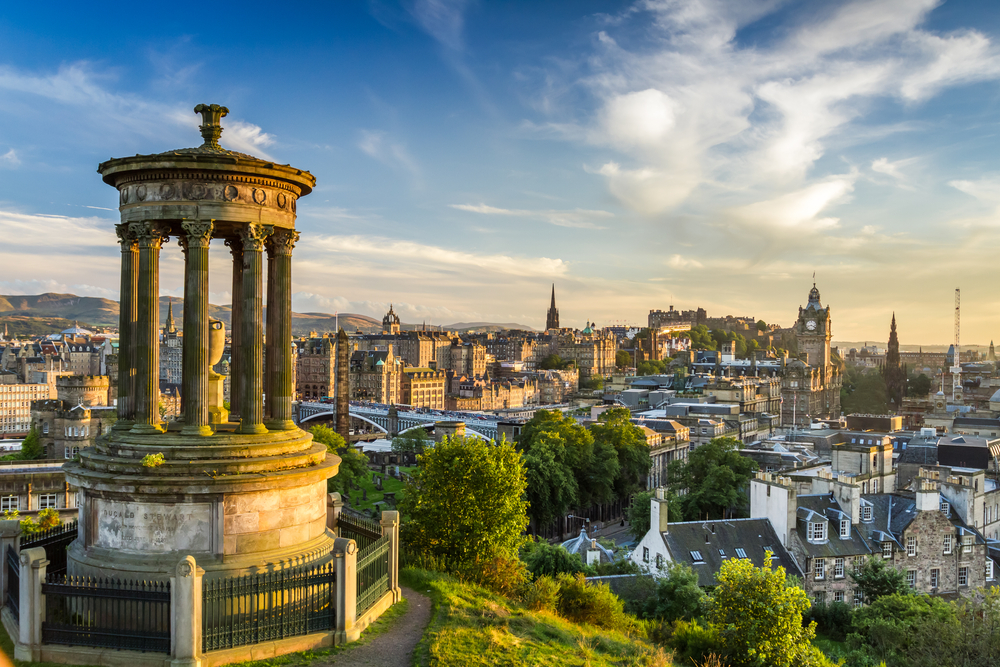 ---
What to do in Edinburgh in October
Meet the Ghosts of Edinburgh
https://www.getyourguide.com/edinburgh-l44/edinburgh-famous-underground-ghost-tour-t70363/
Edinburgh has a spooky history – so why not see it in the month of Halloween by getting up close and personal with some of the city's deceased inhabitants? Edinburgh has a range of great ghost tours that tour the cemeteries and underground of the city. That's right – there's an entire city under the city with a whole horrific history of its own!
---
Day Trip to the Scottish Highlands
https://www.getyourguide.com/edinburgh-l44/edinburgh-loch-ness-glencoe-the-scottish-highlands-tour-t385687/
When you're in Scotland, you absolutely have to make time to see some of the highlands of the country for yourself.
Many tour companies operate day trips to key sites like Glencoe and to hunt for the famous Loch Ness too! This is the "real Scotland", and the landscape up this way is simply breathtaking.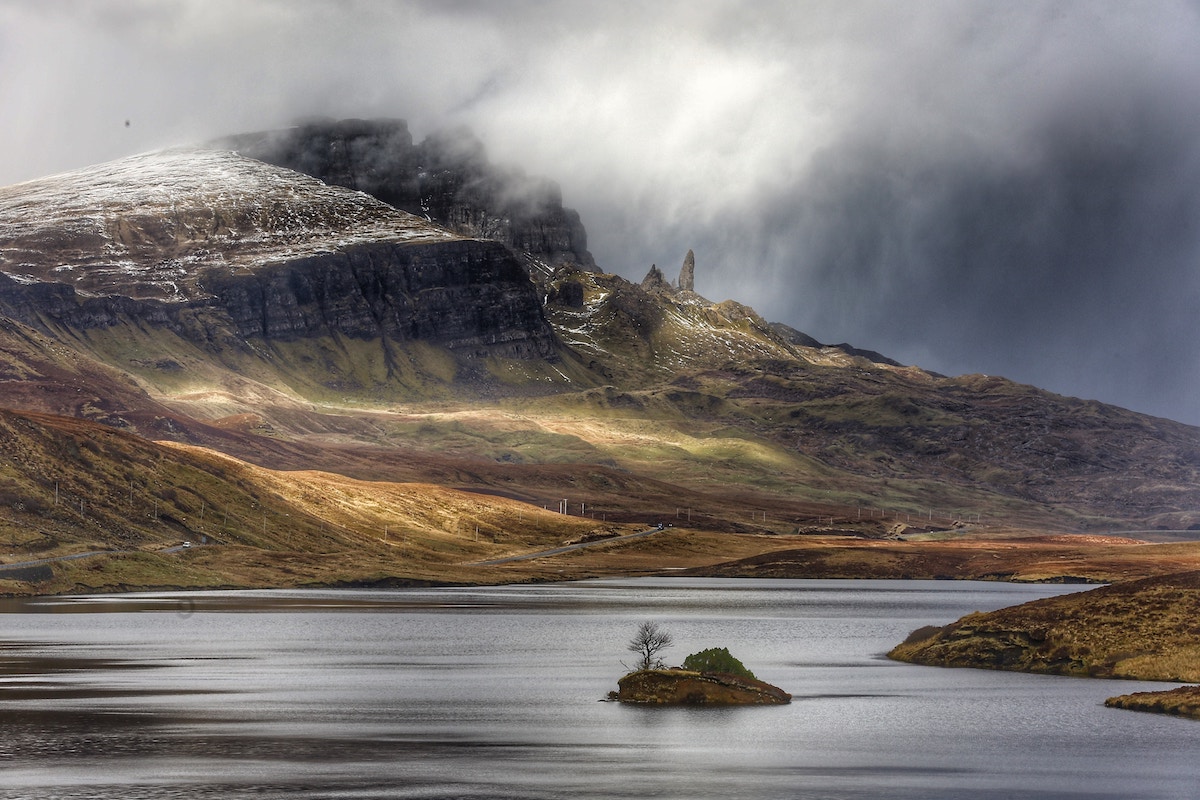 ---
Experience the Samhuinn Fire Festival
https://beltane.org/about-samhuinn/
Being Scotland, there's always a traditional festival to partake in, and October sees Edinburgh celebrate the Samhuinn Fire Festival. This twist on an ancient Celtic festival sees in the coming of winter, and the city parade is usually held on Halloween in Edinburgh, making it one of the top things to do in Europe in October.
---
Where to stay in Edinburgh
ibis Styles Edinburgh St Andrew Square
https://www.booking.com/hotel/gb/ibis-edinburgh-centre-st-andrew-square.en-gb.html
ibis Styles Edinburgh St Andrew Square offers well-appointed just a two-minute walk from the shopping hotspot of Princes Street. Your stay includes a buffet breakfast, and the rooms are comfortable and modern. Reception is also manned 24/7, and there's a hotel bar and restaurant.
Price: $200+ USD per night
Guest review: "The hotel is in an excellent location, walking distance to all of the main shops, restaurants and bars. It is really modern and clean, looks brand new. Staff were really friendly. The hotel was also really quiet, peaceful sleep and comfy beds."
---
Cheval Old Town Chambers
https://www.booking.com/hotel/gb/the-chambers-edinburgh.en-gb.html
These fully self-contained apartments are located right by Edinburgh's central train station, Waverley, and just five minutes from the castle. The luxury apartments have high-end interiors, bathrooms, and kitchens, and some even have a balcony.
Price: $260+ USD per night
Guest review: "The property was well appointed and had all the luxuries you could ask for when travelling. The staff were incredible and so attentive."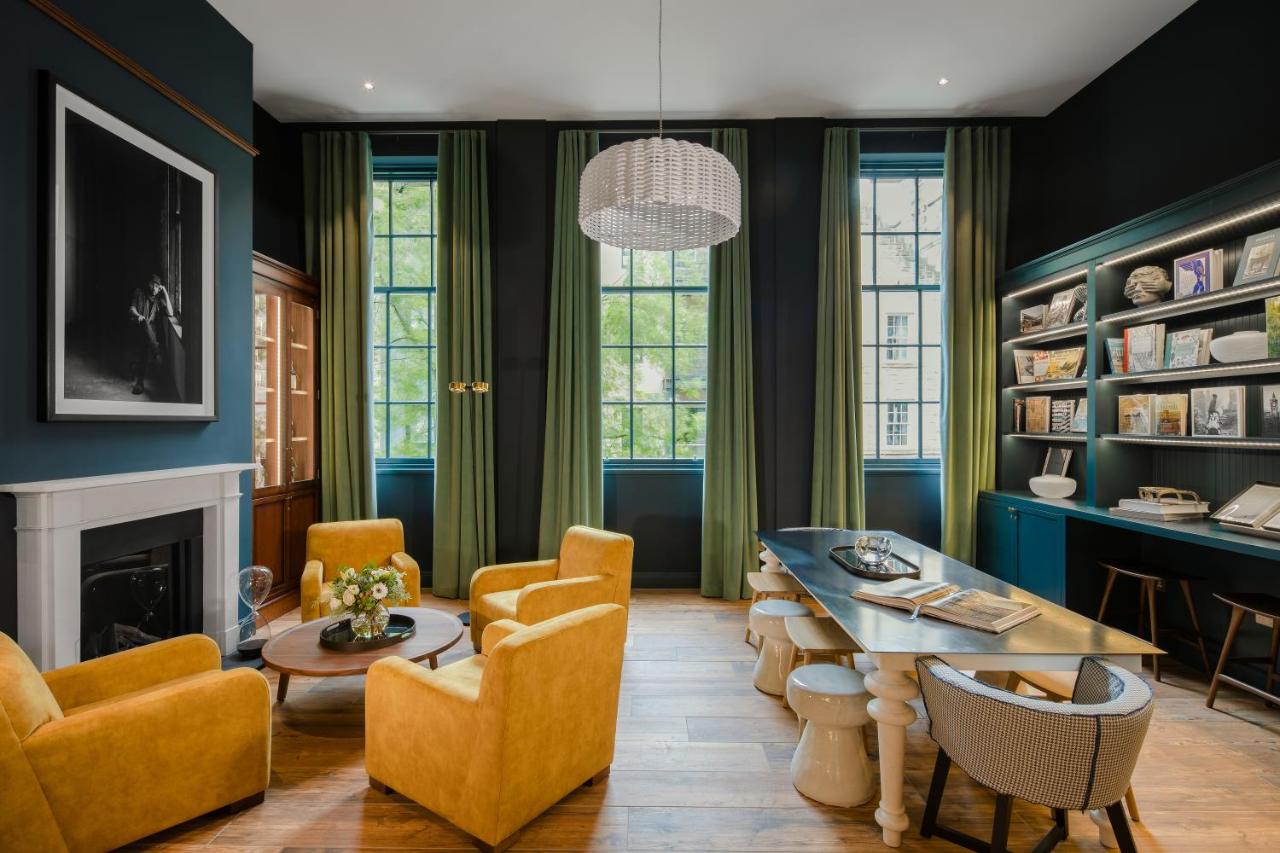 ---
6) Budapest, Hungary
In recent years, more tourists to Europe have thankfully begun to realize just how special the Hungarian capital of Budapest is. Divided into Buda and Pest on either side of the Danube, the city has something for everyone that makes it one of the best places to go in October.
Daily temperatures in Budapest in October vary between 54–67°F (12-16°C), and the nights are chilly.
Despite the weather, the stunning city has so much to do in October and many ways to warm up. Soak in a traditional Hungarian thermal spa, explore Fisherman's Bastion and Buda Castle, pick up a bargain at the traditional cloth markets of the city, or take a moment in the many historic churches and cathedrals.
Be sure to read my guides for 2 Days in Budapest & Budapest Festivals for more trip-planning inspiration!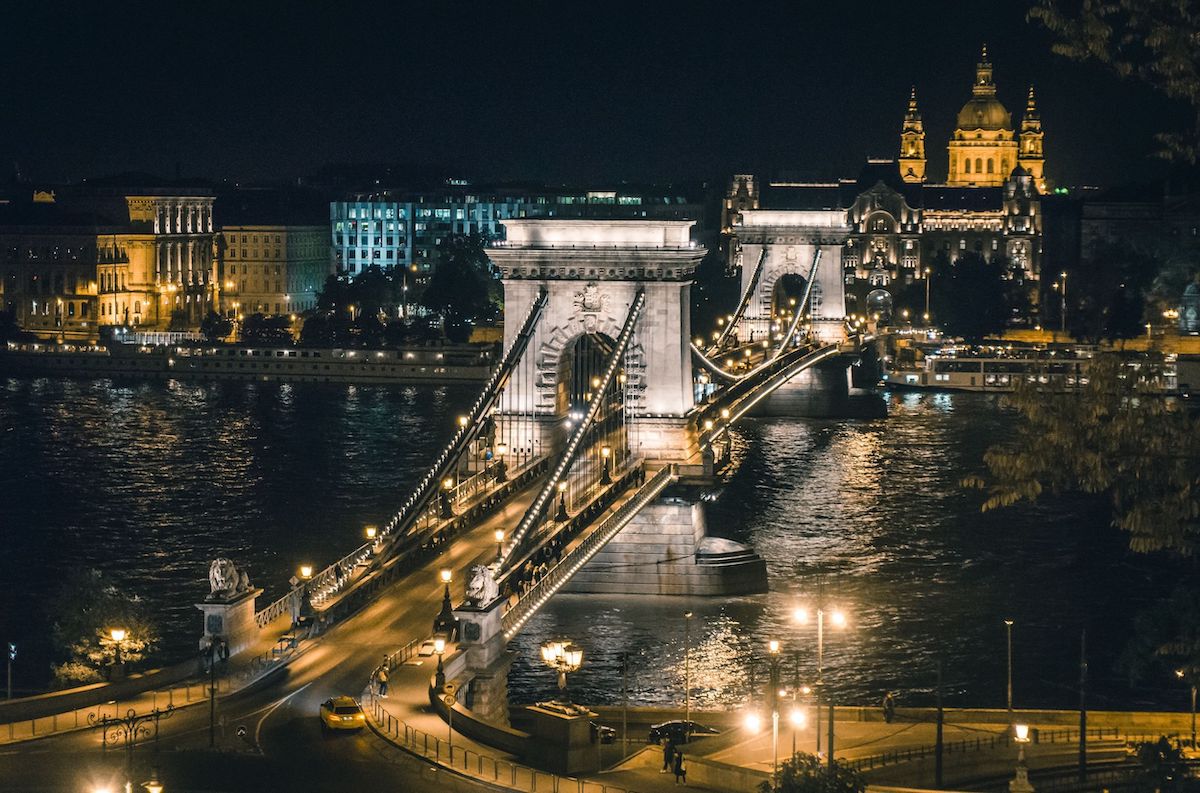 ---
What to do in Budapest in October
Cruise the Danube by Night
https://www.getyourguide.com/budapest-l29/budapest-evening-sightseeing-cruise-unlimited-champagne-t416276/
The city of Budapest is perched on the famous Danube River – Buda on one side and Pest on the other – and the absolute best way to experience it in all of its beauty is on a nighttime river cruise. At night, Budapest is simply gorgeous, and this experience provides the opportunity to see key sights across the city from the best vantage point.
---
Visit the Wildlife Surrounding Budapest
Autumn is a picturesque time of year in this part of Europe, just before the winter chill truly sets in. This is the perfect time to enjoy the wildlife that lives just on the outskirts of the incredible city and to witness the autumn leaves falling. The most highly-rated wildlife areas and hiking trails to visit in Budapest include Budakeszi Wildlife Park, Sas Hill Nature Reserve and Szechenyi Hill. You might even see some wild deer and have the chance to do some bird watching.
---
Indulge in a Traditional Thermal Bath
Hungary is famous for its thermal baths, and Budapest is thankfully full of them. When your feet are tired from exploring the city, head to one of the city's thermal baths for a spa session unlike any other. Széchenyi Thermal Bath, Rudas Baths and Lukacs Baths are the city's most popular.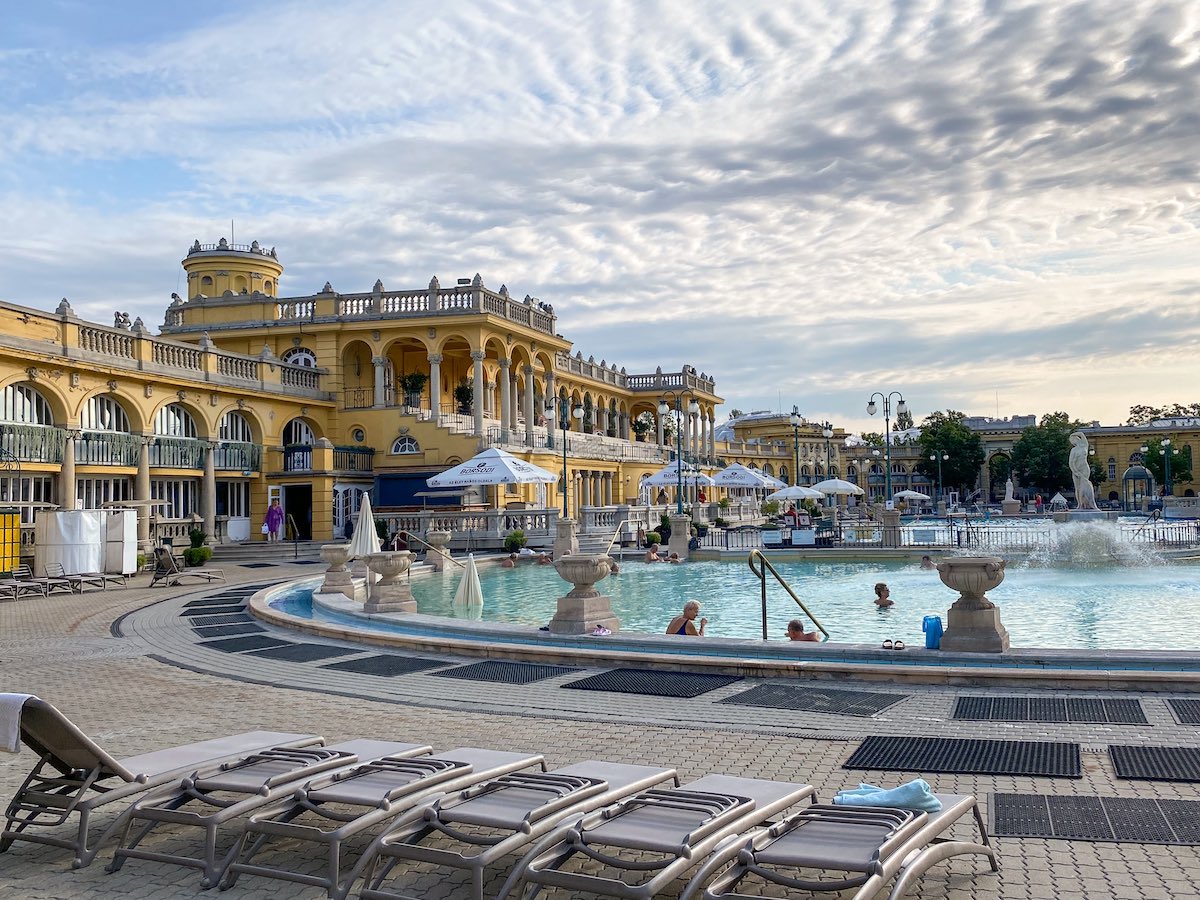 ---
Where to stay in Budapest
Hotel Rumor
https://www.booking.com/hotel/hu/rumor.en-gb.html
Staying in the heart of Budapest makes exploring the city easy, and you can't get more central than Hotel Rumor, located just 600m from the State Opera. The 4-star hotel is stylish and comfortable, with a range of room styles and sizes.
Price: $120+ USD per night
Guest review: "The hotel is in a good central location, which was ideal for our trip. The decor in the hotel and the rooms is lovely, the rooms were a good size and ideal for a short stay."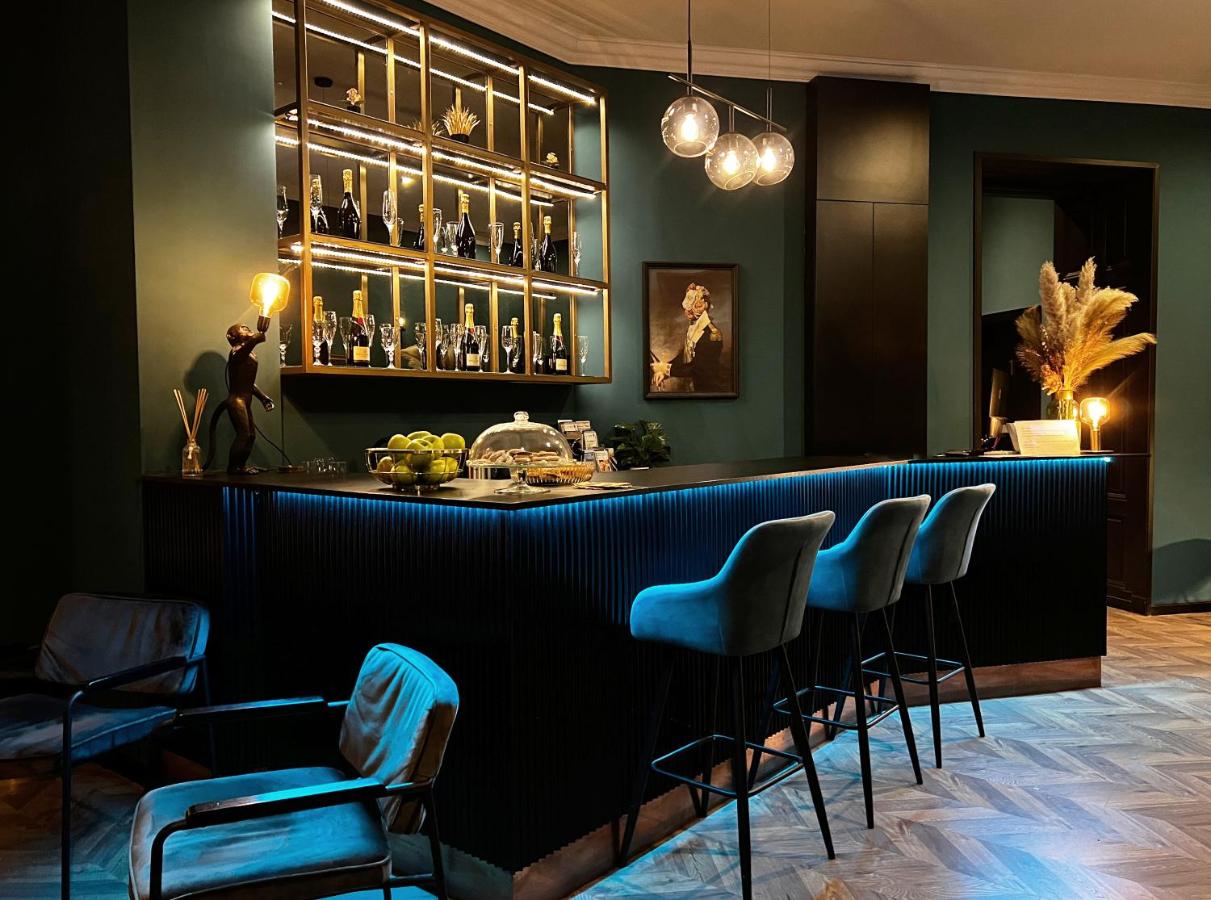 ---
Harmonia Palace
https://www.booking.com/hotel/hu/va-mha-z-apartment.en-gb.html
Harmonia Palace offers a range of apartment sizes, from twin to family-style lodgings. Nestled within historic buildings right in the heart of Budapest, the apartments are modern with luxury touches. Everything you could hope to see or experience in Budapest is at your fingertips.
Price: $120+ USD per night
Guest review: "Apartment has everything a home needs to have. Very neat and clean. Very good location. I would strongly recommend this place I would stay again during my next visit."
---
7) Berlin, Germany
Berlin is a cosmopolitan city that visitors can't help but fall in love with. Its perfect blend of history and modernity hits all of those travel high notes, and the German capital offers something special for every kind of traveler.
October sees the last of the mild weather in Berlin for the year, and temperatures rarely rise above 67°F (16°C) during the day and plunge to half that at night.
If you love history, Berlin is an epicenter of spectacular scenery. Visit Brandenburg Gate and the Reichstag Building, as well as the many other war memorials across the city. In October, the parks and gardens of the city are a joy to wander through, and there are so many galleries and museums to explore. Berlin is renowned for its epic nightlife, so bar and club hopping here is always fun any time of year!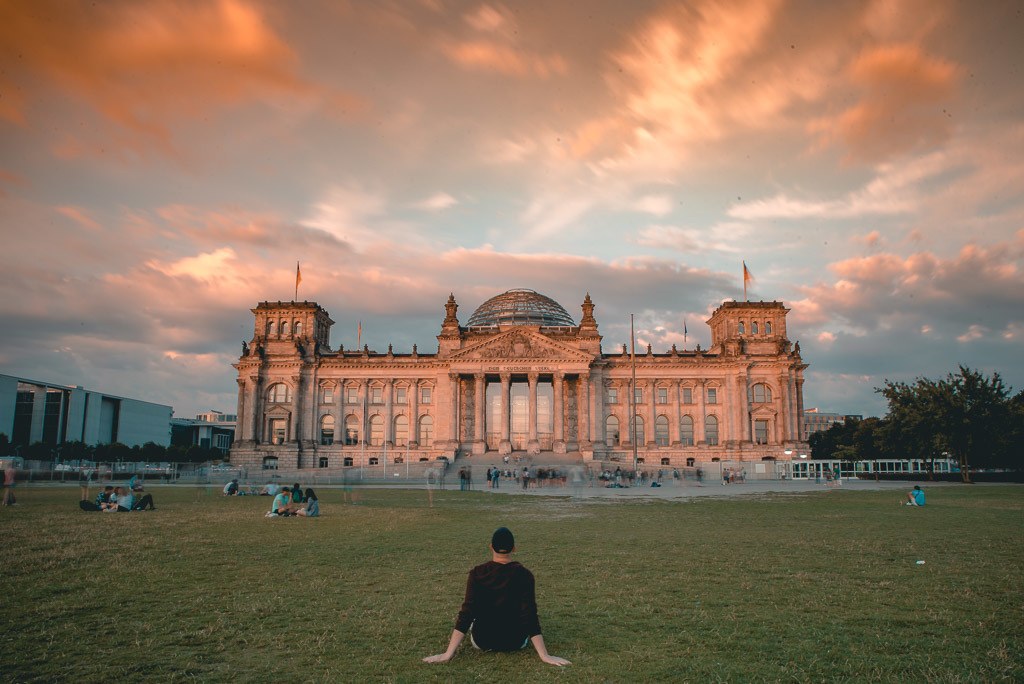 ---
What to do in Berlin in October
Enjoy the Festival of Lights
https://festival-of-lights.de/en/
The Berlin Festival of Lights is typically held between late September and early October. It's a free event that sees the landmarks of the city lit up with outstanding light shows. Sights like the Brandenburg Gate are transformed by light installations that shine a new light on this amazing city.
---
Explore the Stunning Autumn Foliage at a Nearby Forest
Just half an hour from the bustling city of Berlin is Grunewald Forest, a sprawling natural landscape that, in October, sees the green leaves of summer rapidly changing into autumnal hues. If you're looking for an escape from the noise of the capital, Grunewald is a slice of serenity just a hop, skip and jump away.
---
Drink up at Oktoberfest Berlin
https://www.berlin.de/en/events/oktoberfest/
The big Oktoberfest in neighboring Munich may be over by October, but the Berlin Oktoberfest is usually still pumping in the early days of October each year. This fortnight-long festival is attended by 200,000 visitors per year, with large events held at Spandau Citadel and other city venues. Expect lots of traditional German dress, Bavarian music, and, of course – German beer!
---
Where to stay in Berlin
Steigenberger Hotel Am Kanzleramt
https://www.booking.com/hotel/de/steigenberger-am-kanzleramt.en-gb.html
Steigenberger Hotel Am Kanzleramt is an ultra-modern, super-central hotel located just 800m from the Brandenburg Gate. The air-conditioned rooms are generous, and the hotel has a bar and restaurant. The train station right next door makes getting around Berlin a breeze.
Price: $165+ USD per night
Guest review: "Great location, loved the large, clean, comfortable room. Bathroom was great – strong shower, great bath tub and very clean. The breakfast exceeded my expectations."
---
Luxury Apartment Berlin Mitte
https://www.booking.com/hotel/de/luxury-apartment-berlin-mitte-berlin1.en-gb.html
If you're traveling with a family or group to Berlin, look no further than a stay at Luxury Apartment Berlin Mitte. Located in the center of the capital, the apartment boasts two bedrooms, living quarters, a large kitchen, and three bathrooms. Arrangements can be made to sleep up to five guests. Many of the city's attractions are a stone's throw away.
Price: $440+ USD per night
Guest review: "The apartment is amazing with everything you might need and beyond. located next to the centre and walking distance to main attractions, it's a perfect choice for a family, or a couple. also should work for a small group of friends. staying in this awesome stylish place made our stay in Berlin very special."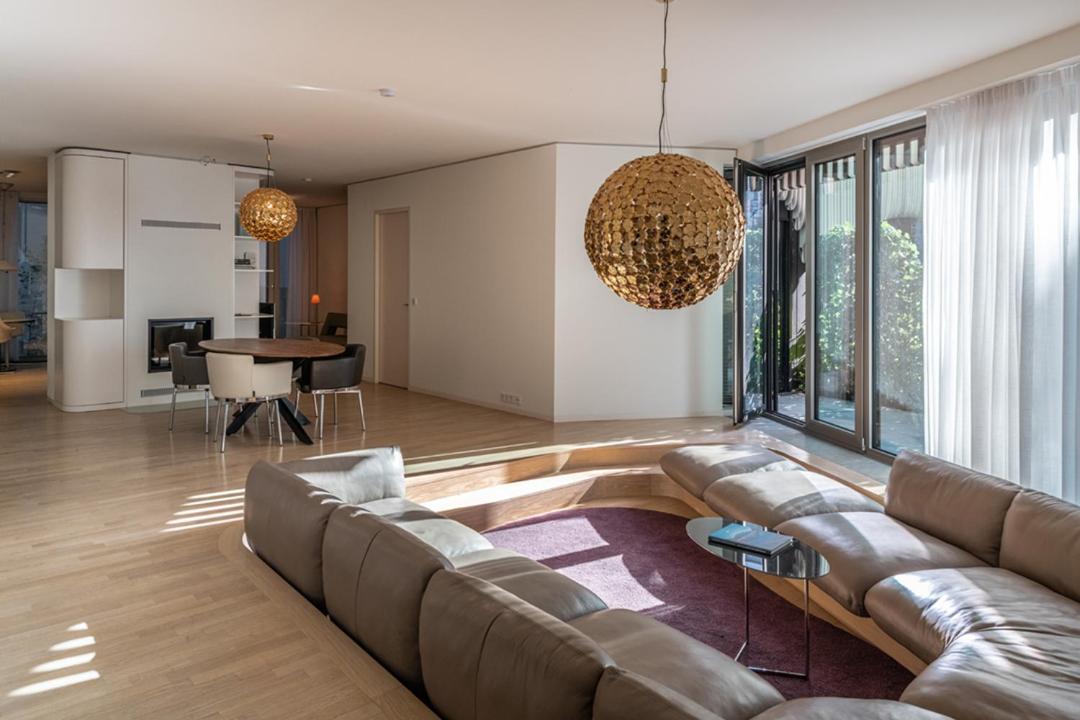 ---
8) Dublin, Ireland
Everyone loves Dublin, and it's difficult not to fall in love with the Irish capital and its friendly locals. A fall trip to Dublin is always a fun and exciting time, and the onset of winter doesn't dampen the spirits of locals and tourists alike.
High temperatures in Dublin in October hover between 54°F and 59°F (12-15°C) and are usually half that at night.
But as the Irish chill sets in, the good news is that you're in the best place to warm up with pints of Guinness and Irish whiskey at its source. Tour the Guinness Storehouse and historic city buildings like Dublin Castle and Trinity College. Enjoy the changing autumn leaves in the many city parks. You can even day trip to other Irish destinations like the Cliffs of Moher which make this one of the best European countries to visit in October. The options are endless!
Also, be sure to read my guides for Glamping in Ireland & Castle Hotels in Ireland for some unique accommodation options for your trip!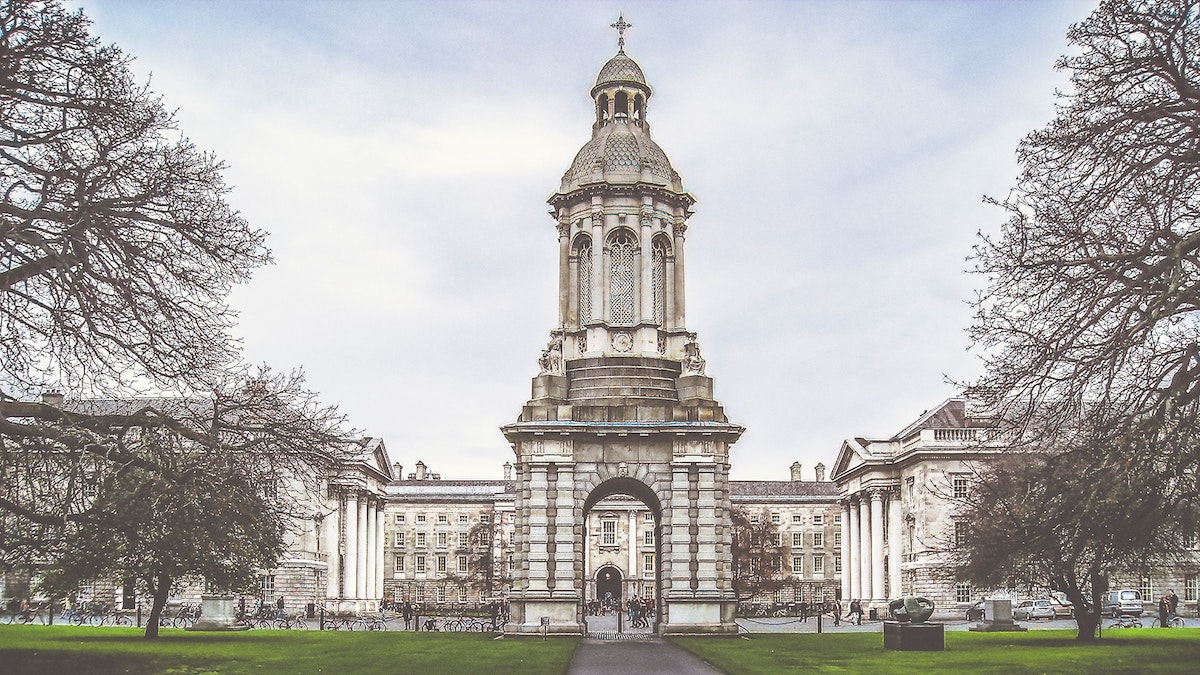 ---
What to do in Dublin in October
Tour the Guinness Storehouse
https://www.getyourguide.com/dublin-l31/guinness-storehouse-self-guided-tour-with-free-pint-t45105/
What trip to Dublin would be complete without a pilgrimage to the Guinness Storehouse? Dublin's most popular tourist attraction, at the home of the famous drink, you'll see where it's made, how it's made and even sample some straight from the source!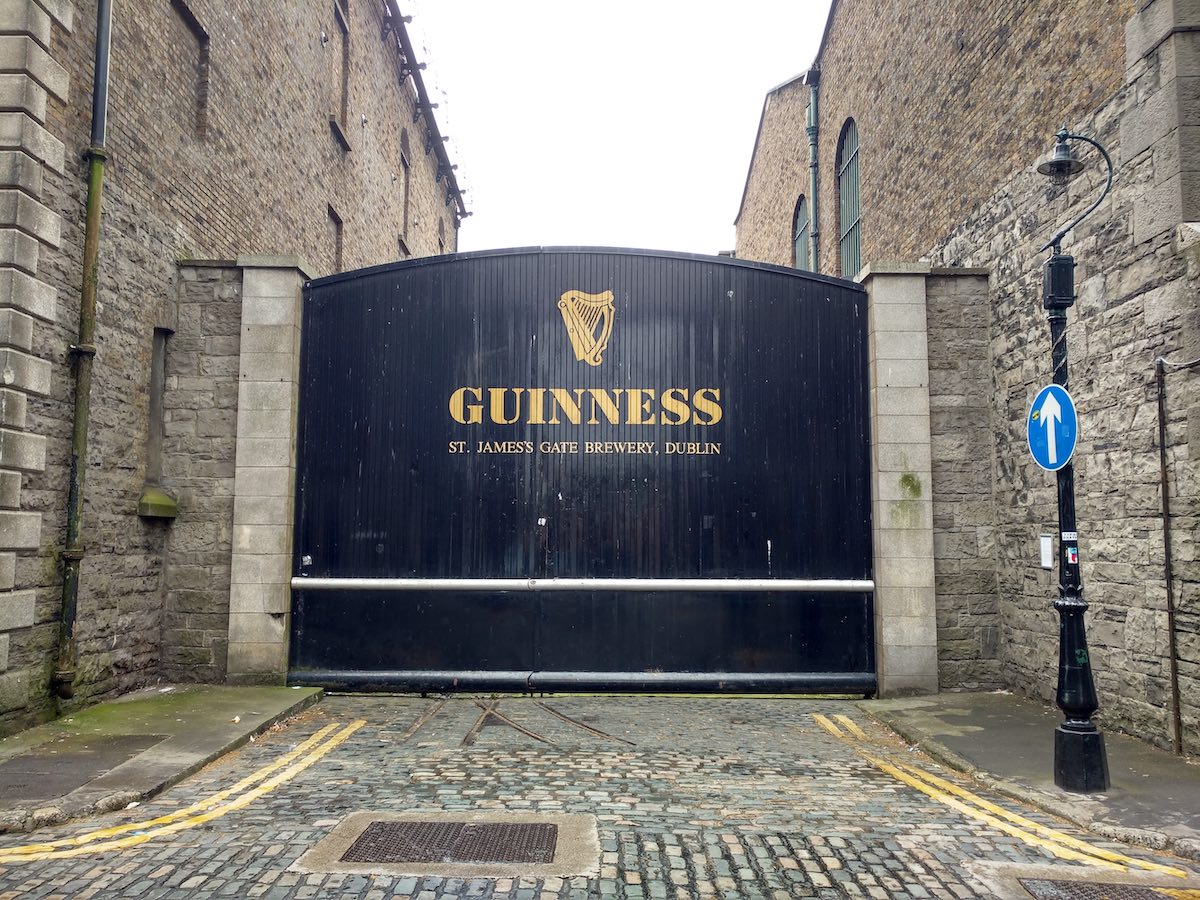 ---
Discover Ireland Music Week
https://www.irelandmusicweek.com
The Irish love their music, and Ireland Music Week is the largest annual music conference in the country and is held annually in the early days of October. With a focus on emerging musicians and bands, this is a great opportunity to see the next big Irish superstar before they make it big!
---
Get horrified at the Bram Stoker Festival
https://www.bramstokerfestival.com
Dublin is proud to be the birthplace of the most famous horror writer in history, Bram Stoker, so it feels fitting that the month of Halloween is when they pay homage to the author of Dracula.
The Bram Stoker Festival is held in the later days of October, and features fun and spooky events and performances across the city.
Bram Stoker Festival 2022
---
Where to stay in Dublin
Temple Bar Inn
https://www.booking.com/hotel/ie/temple-bar-inn.en-gb.html
Just a 2-3 minutes walk from Trinity College, Dublin Castle and Dublin's most iconic streets, Temple Bar Inn is the place to stay in Dublin. The modern hotel offers a range of room styles, all with private bathrooms. The hotel has a shared terrace and lounge, plus an on-site restaurant.
Price: $250+ USD per night
Guest review: "Amazing location, great service, comfortable room with good amenities."
---
Staycity Aparthotels Dublin Castle
https://www.booking.com/hotel/ie/staycity-aparthotels-chancery-lane-dublin.en-gb.html
With an outstanding overall guest rating, the stylish apartments at Staycity Aparthotels Dublin Castle are the perfect place to rest your head at night. The spacious and modern apparent are entirely self-contained with fully equipped kitchens, the building has a 24-hour cafe bar, and the site is located right near top attractions like Temple Bar.
Price: $300+ USD per night
Guest review: "The energy of the place, the friendly and helpful staff, the facilities. The entrance and bar area are lovely and really inviting. The cleanness and comfort of the rooms. The quietness of the room. Perfect quality sleep."
---
9) Krakow, Poland
As someone who has visited Krakow in October, I can absolutely tell you that it's the correct answer to the question of "where to visit in Europe in October." Krakow is a special destination with so much to offer, and you'll see it at its best during the intersection between summer and winter.
Krakow is already pretty frosty by October, with average highs of 56.5°F (13.6°C) and lows of 40.6°F (4.8°C). By winter, temperatures plunge below freezing, so October is the last opportunity for months to enjoy at least a small amount of sun.
Krakow is brimming with attractions that tourists have just begun to discover in recent decades. Of course, there's Auschwitz, the largest site in Holocaust history in Europe and something many visitors make the pilgrimage to visit and pay their respects at. You can also visit the Oskar Schindler Museum, Krakow's historic salt mines, plus many museums and galleries. In addition, the open-air markets of Krakow always have a bargain to be found. But simply strolling around Krakow and taking in its beautiful architecture is an activity in itself.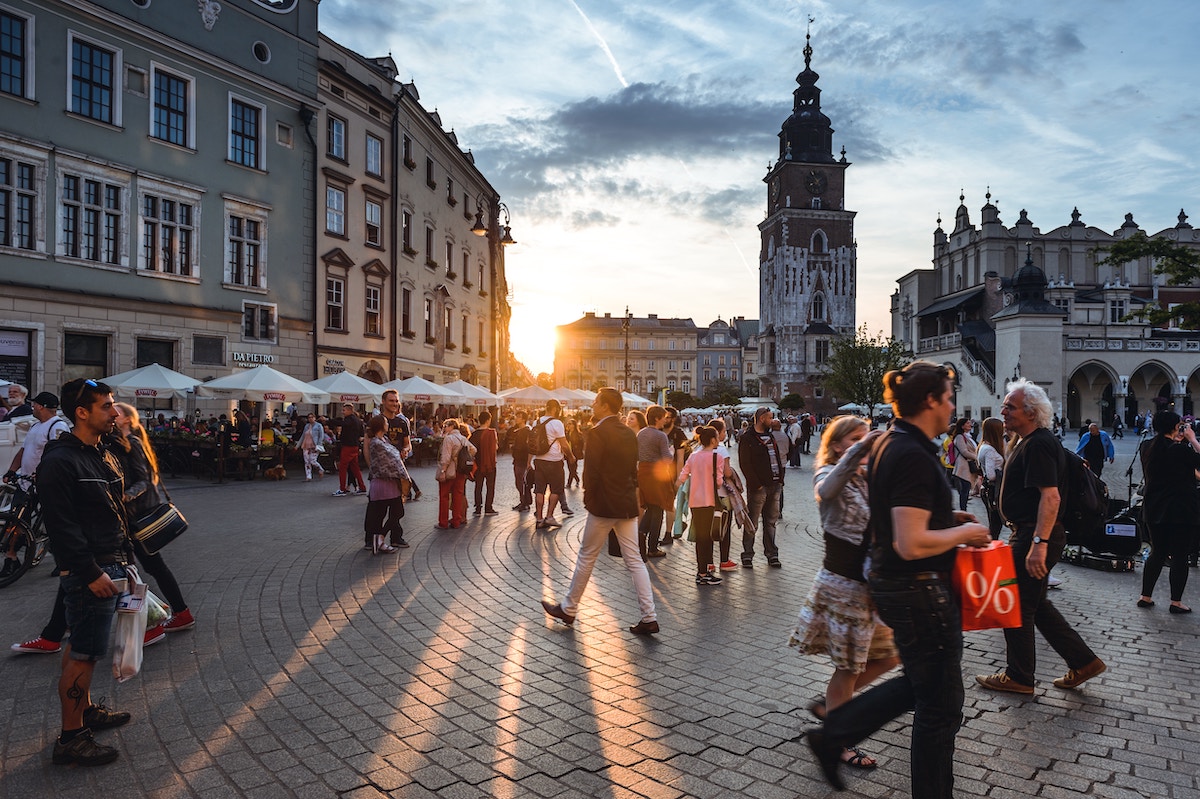 ---
What to do in Krakow in October
Tour Auschwitz
https://www.getyourguide.com/krakow-l40/from-krakow-full-day-auschwitz-birkenau-guided-tour-t78097/
Providing a sobering experience every visitor to Krakow should have, the concentration camp complex Auschwitz is notorious for its dark Holocaust history and still remains an important reminder to never forget.
You can tour Auschwitz daily, and small group tours that depart Krakow for the half-hour journey to the camp are intimate and profound, especially with fewer tourists on the cards.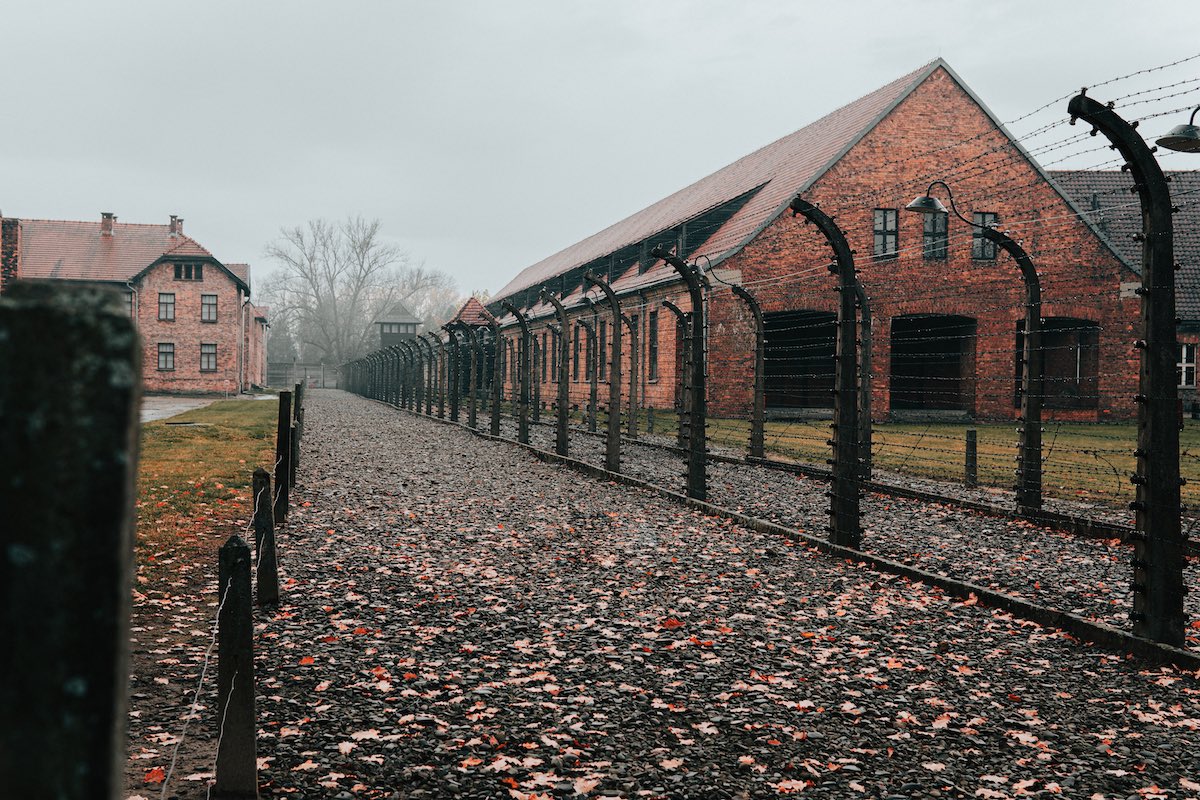 ---
Discover the City's Open-Air Markets
Krakow is a historic city, and many of its oldest markets still remain and are a joy to browse through. Highlights include the flea market Plac Nowy in the Jewish Kazimierz district, the city's sprawling Nowy Kleparz farmers market, Plac Imbramowski in the Old Town and the souvenir-heavy Sukiennice in Krakow Market Square.
---
Explore the Wieliczka Salt Mine
https://www.getyourguide.com/krakow-l40/wieliczka-salt-mine-skip-the-line-ticket-t131943/
Just a short journey from Krakow, the Wieliczka Salt Mine dates back to the 13th century and was in operation until recent decades! This historic attraction offers tours of its amazing underground chapels, lake and passages and is a unique tourist experience!
The Wieliczka Salt Mine: 10 Fascinating Things to Know
---
Where to stay in Krakow
Liebeskind Boutique Hotel
https://www.booking.com/hotel/pl/aliebeskind-boutique.en-gb.html
Located just two minutes from the Old Town attractions, Liebeskind Boutique Hotel offers comfortable and clean rooms in a super central Krakow location. Stays include a buffet breakfast, access to a shared lounge and a 24-hour reception.
Price: $100+ USD per night
Guest review: "Ideal setting close to the main square , staff are absolutely lovely and helpful , nice . modern clean room and bathroom."
---
Leo Apartments Old Town
https://www.booking.com/hotel/pl/leo-aparthotel-old-town.en-gb.html
Providing apartment-style stays in the heart of Krakow's Old Town, Leo Apartments are contemporary, comfortable and air-conditioned. A number of the available apartments have a balcony with kitchenette facilities. The city's Central Railway Station is right nearby, making this the perfect choice of accommodation for weary travellers.
Price: $100+ USD per night
Guest review: "Amazing stay, second time here and when I visit Krakow again I will be coming back. It's great!"
---
10) Manchester, England
Bold, unique and fun, Manchester is an underrated city with a lot of pride, and a visit here is never wasted. Visitors head here for an epic night out in the bustling bars and clubs that call the city home or for a gritty but real look at more authentic England.
The weather in Manchester in October averages 51.1°F (10.6°C) and doesn't dip too much below that at night, and about half the month sees rain. Still, it remains in the running for the best European city to visit in October.
The city of Manchester is busy, and there's always something to see or do. Manchester loves its soccer, so tour Old Trafford and the National Football Museum. Stay warm inside the Manchester Art Gallery and Manchester Museum (the city is packed with museums), and shop up a storm at the Trafford Centre and other city shopping complexes. Explore the many canals of the city, and of course, finish the day with a pint (or five) at the coolest city bars.
---
What to do in Manchester in October
Tour Old Trafford
https://www.getyourguide.com/manchester-l1128/manchester-united-museum-and-stadium-tour-t169225/
Mad for football? No visit to Manchester is complete without a tour of Old Trafford, the home of Manchester United. This highly-rated tour will take you behind the scenes of the world-famous stadium, and you may even be able to stand on its iconic pitch.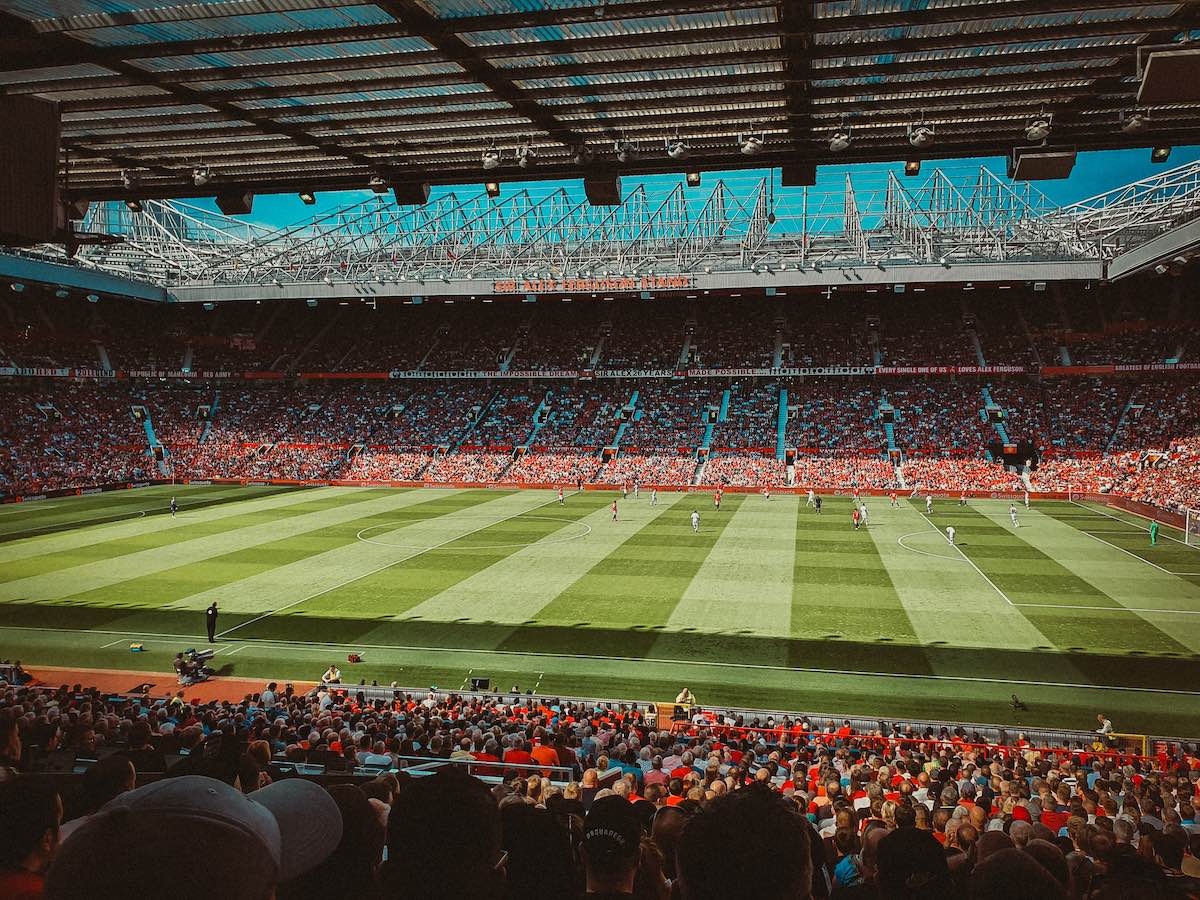 ---
Have a massive night out
Manchester is renowned for its plethora of pubs and clubs, so a city break would never be complete with partying somewhere. The city is packed to the brim with amazing clubs, and its nightlife is unsurpassed. Highlights include Revolution, FAC251, Club Liv and the Mint Lounge.
---
Carve Halloween pumpkins
The UK really gets into Halloween these days, and pumpkin carving is a popular October activity. There's a large range of pumpkin patches right near the city where you can pick up the best pumpkins to carve into spooky and macabre creations.
Many of these pumpkin patches also have their own festivals and events to see in the season. The best local patches to head to include Cockfields Farm, The Dunham Pumpkin Patch, Lancaster Park, and Animal Farm.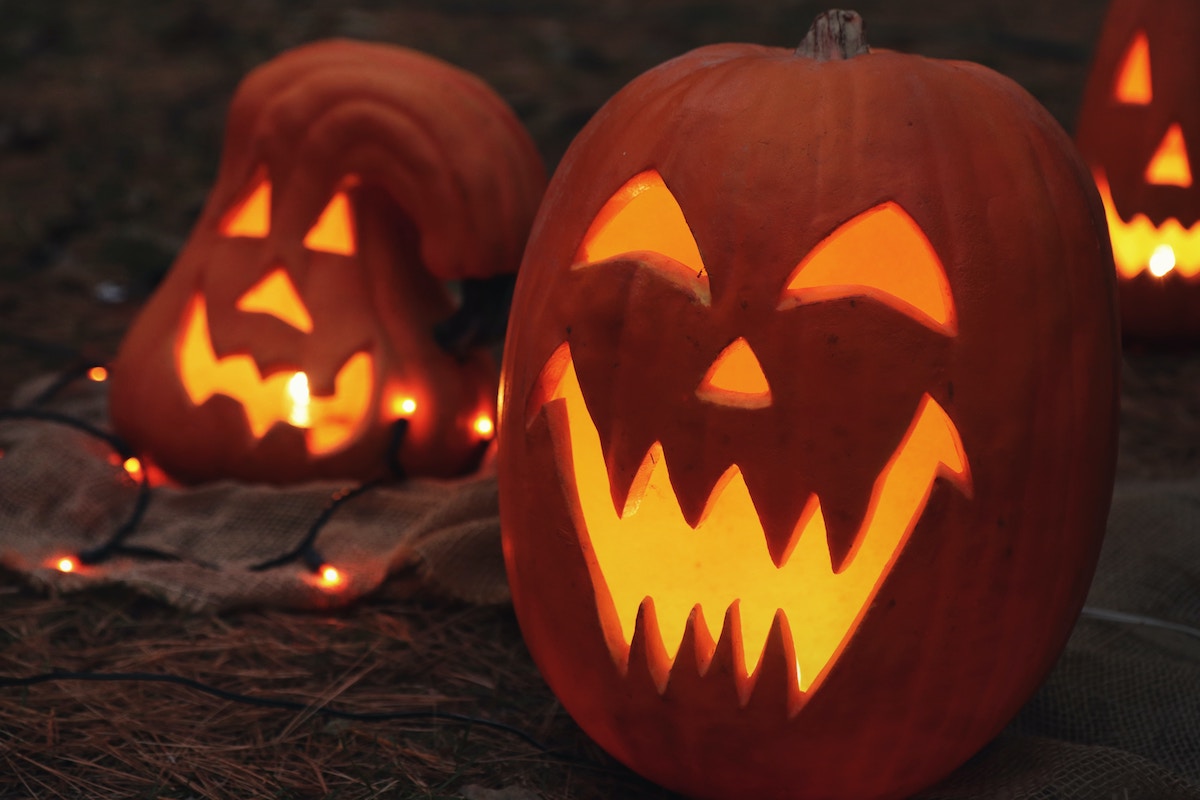 ---
Where to stay in Manchester
Hotel Indigo Manchester – Victoria Station, an IHG Hotel
https://www.booking.com/hotel/gb/indigo-manchester-victoria-station.en-gb.html
Stylish, highly rated and located right in the heart of Manchester, Hotel Indigo is a dream hotel that is stylish, clean and spacious. Rooms are modern and equipped with minimal kitchenette facilities. Fill up on their full English breakfast each morning, and unwind after a long day in their lounge. There's also a gym. The hotel is less than 100m from Manchester Arena, and right next to Victoria Station.
Price: $280+ USD per night
Guest review: "The whole ambiance and feel in and around the hotel is just fantastic. The staff are so helpful."
---
Corporation Street Apartment
https://www.booking.com/hotel/gb/corporation-street-apartment.en-gb.html
If you're heading to Manchester for a big weekend, don't look past this fantastic two-bedroom apartment right in the heart of the city. With space to sleep up to six, the apartment is modern, clean and well-appointed. Manchester Arena is right nearby, and the bars and clubs of Deansgate are just 1km away.
Price: $175+ USD per night
Guest review: "The property is clean and comfy and has everything you need even a dishwasher. The beds and pillows were super comfy. The rooms are nice and spacious.The man who owns it was very polite and helpful on our arrival definitely recommend and we will definitely be staying here again."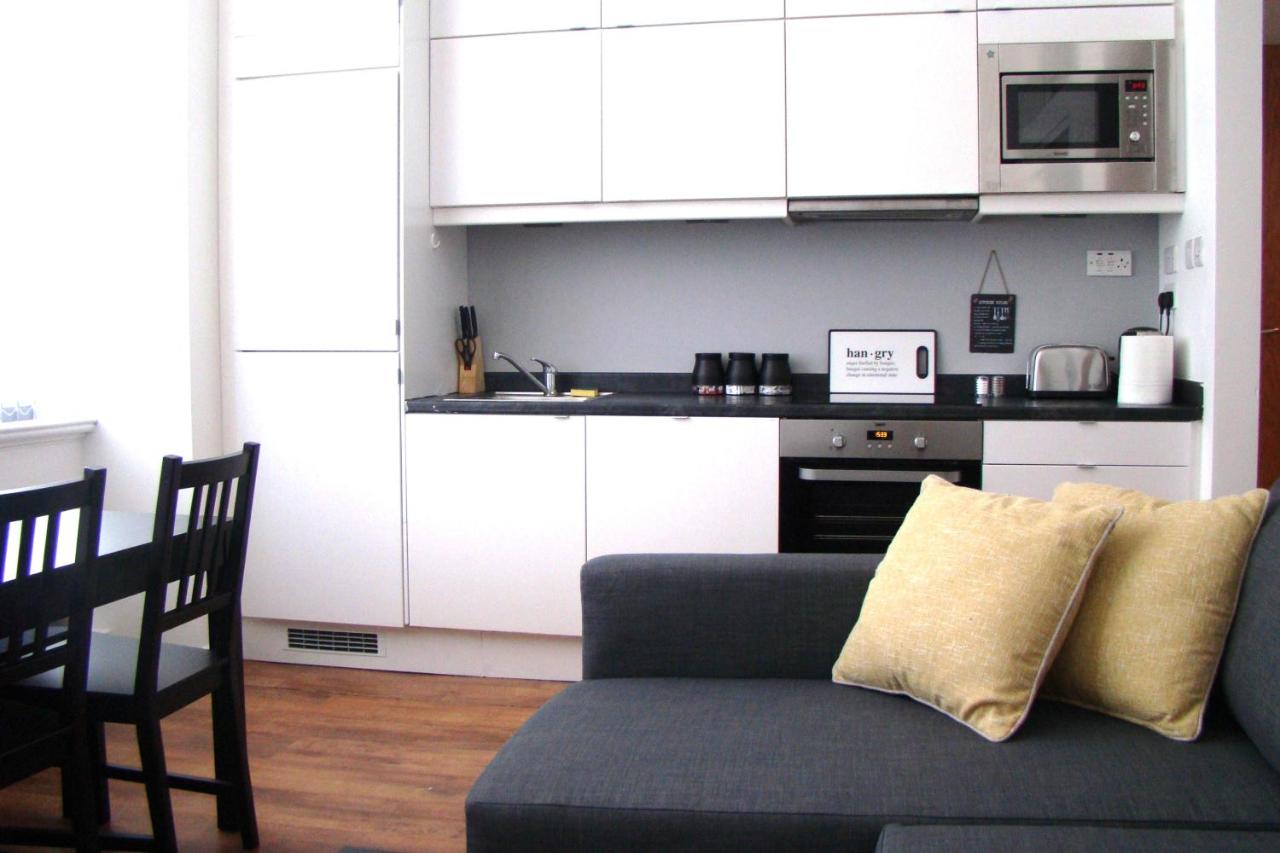 ---
11) Lisbon, Portugal
More and more tourists are discovering the unique beauty of Lisbon, Portugal's capital, which was, before now, one of Europe's best-kept secrets. And with the summer crowds now dispersed, it takes shape as arguably the best place in Europe to visit in October.
The October temperatures in this Mediterranean gem of a city are still mild, with highs hovering between 76°F to 68°F on average (20-25°C).
This gorgeous city pulls out all the stops to ensure visitors leave with the best memories possible. While here, dine out on traditional Portuguese food and wander through the city's many open-air markets. Discover the many art galleries and museums, ride the city's iconic trams and simply immerse yourself in the joy of this colorful destination.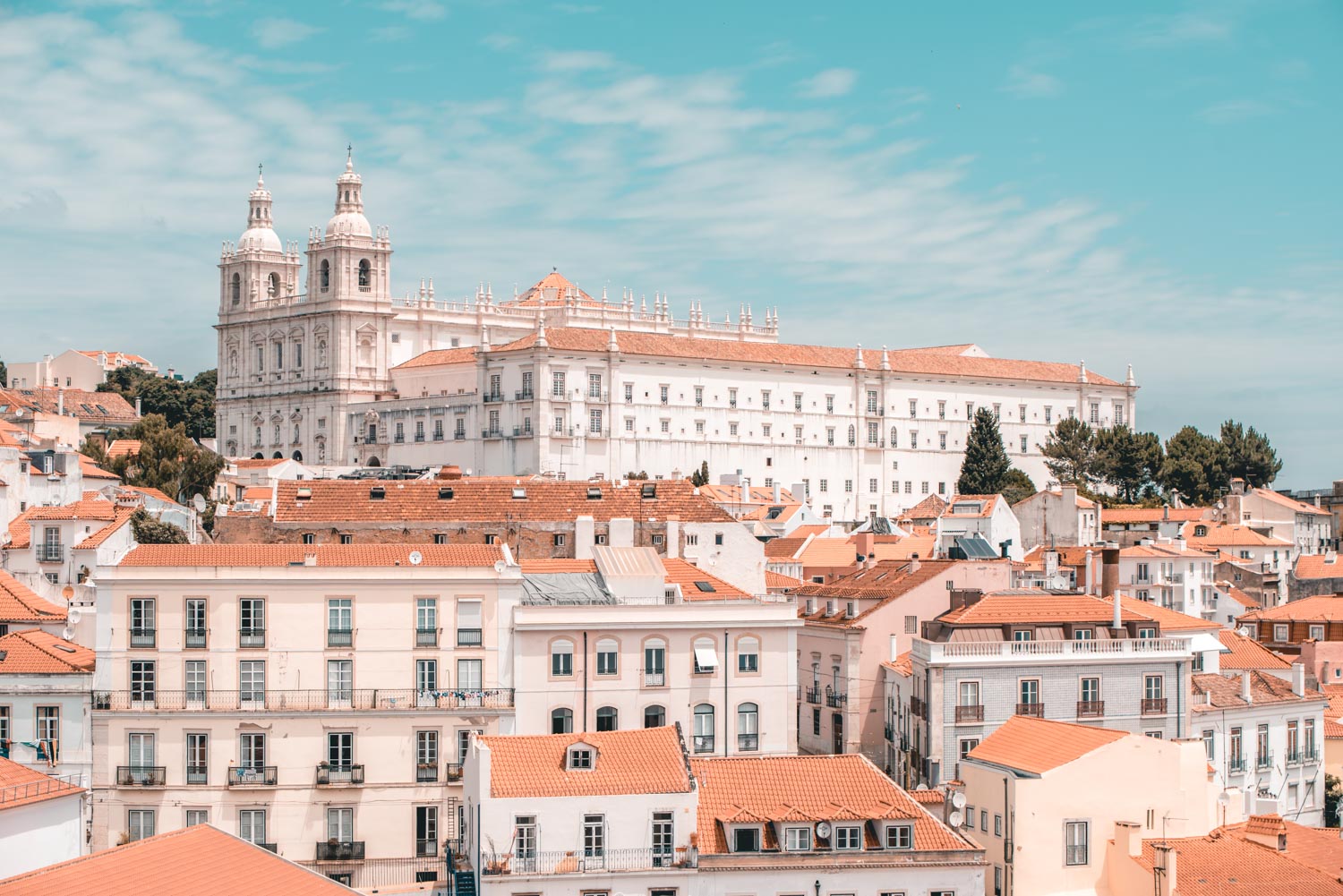 ---
What to do in Lisbon in October
Chow down on Castanhas Assadas
While the temperature may be higher than in other parts of Europe, October still brings all of the best parts of autumn to Lisbon, and that includes castanhas assadas. From now onwards, vendors will pop up across the city selling these divine Portuguese roasted chestnuts, a popular street food in Lisbon.
---
Learn to Bake Portuguese tarts
https://www.getyourguide.com/lisbon-l42/lisbon-pastel-de-nata-baking-class-with-drinks-t407586/
Portugal is renowned for its pastries, and you shouldn't pass up an opportunity to learn for yourself how to bake the best Portuguese tarts! This expert-led baking class will show you how to bake your own Portuguese pastries at home, and you'll be able to sample your creations by the end of the class.
---
Visit Sintra
https://www.getyourguide.com/lisbon-l42/sintra-cabo-da-roca-and-cascais-tour-t72607/
Sintra is one of the most popular day trips from Lisbon, and while you're in town, you shouldn't pass up the opportunity to see this mediaeval UNESCO listed site for yourself.
A day tour to Sintra, a couple of hours from Lisbon, will take you to key sites including Pena Palace and Roca Cape, and provides a chance to stand on the stunning beaches of Azenhas do Mar.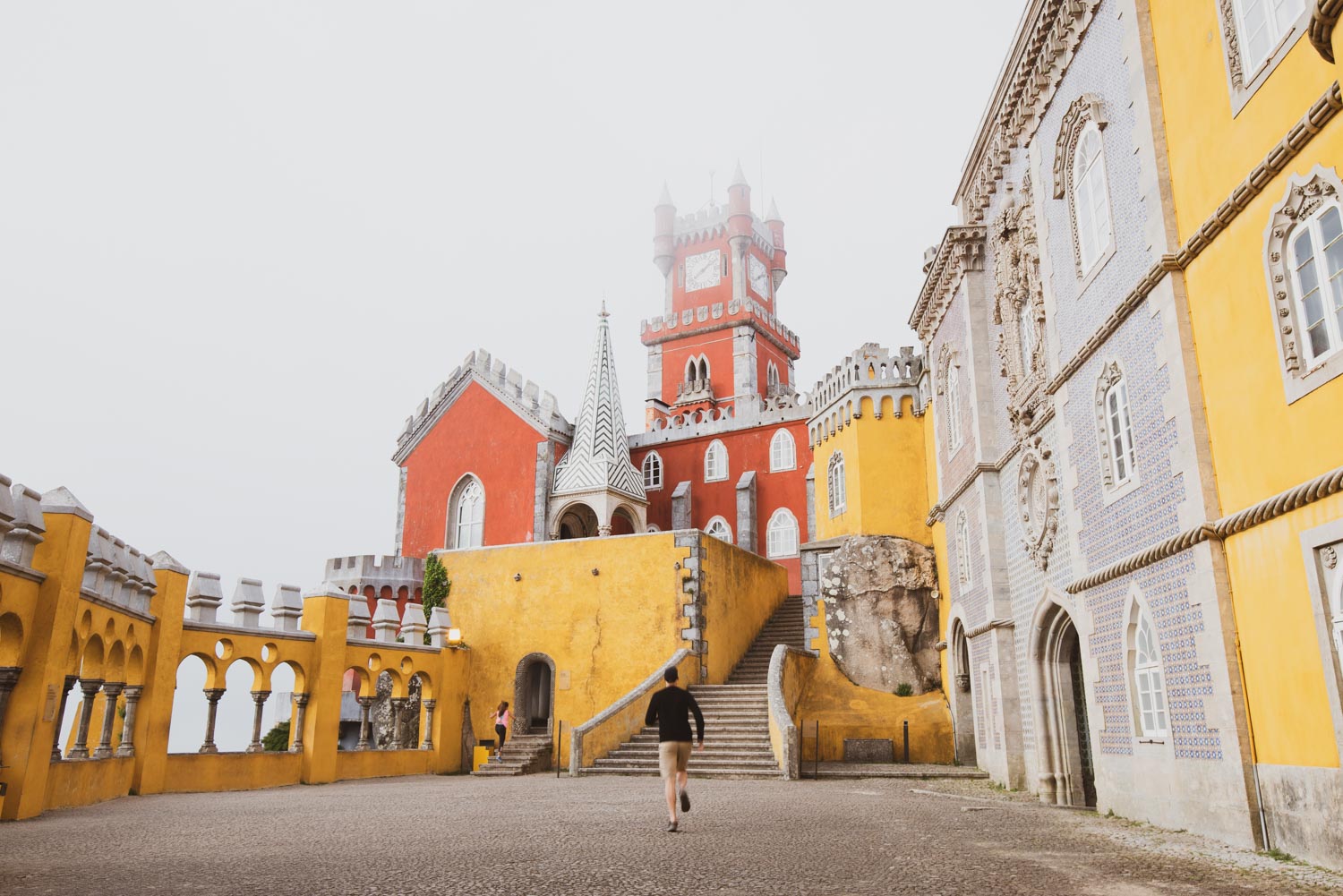 ---
Where to stay in Lisbon
Alegria A Lisbon Boutique Hotel
https://www.booking.com/hotel/pt/residencial-alegria.en-gb.html
With a sunny exterior and old-world interiors, Alegria A Lisbon Boutique Hotel is a slice of magic in the center of the city. Newly renovated, the rooms are air-conditioned, high-end, and pretty, with luxurious touches like robes and slippers. Stays include a continental breakfast. There are lots of transport options right nearby, and the neighborhood is one of Lisbon's best.
Price: $195+ USD per night
Guest review: ""Absolutely superb old-world character and yet quite luxurious. Staff superb and extremely helpful."
---
54 São Paulo – Exclusive Apartment Hotel
https://www.booking.com/hotel/pt/54-sao-paulo-exclusive-apartment.en-gb.html
A slice of luxury in the heart of Lisbon, 54 São Paulo – Exclusive Apartment Hotel promises the stay of a lifetime. The air-conditioned apartments are self-contained, breakfast is served a la carte, and there is a terrace, garden, and concierge service. Many of Lisbon's best neighborhoods and most visited attractions are just a short journey away.
Price: $232+ USD per night
Guest review: "The suite was really comfortable, beautifully decorated, and well equipped. All the staff were welcoming, friendly and helpful."
---
12) Prague, The Czech Republic
Everyone's favorite European city (at least it seems like it!) also happens to be one of the best cities in Europe to visit in October. Actually, Prague shines year-round, but in October, there's something extra special about it.
Daily highs don't go beyond 59°F (15°C), but October is comfortable enough to get around the city before the onset of winter and the snowy season.
Where do I start with what to see in Prague? The city is bursting at the seams with attractions. In the Old Town, climb the Astronomical Clock Tower and watch its hourly show. People-watch in the Old Town Square while enjoying a traditional Czech meal. Shop up a storm on Wenceslas Square. Ride the city trams. Take a moment in the grand St. Vitus Cathedral. Walk across the Charles Bridge and up to Prague Castle. Sit on the Vltava riverside and take it all in. Prague is a dream come true.
Be sure to read my awesome guide for spending 2 Days in Prague for an in-depth look into this famous fairytale city!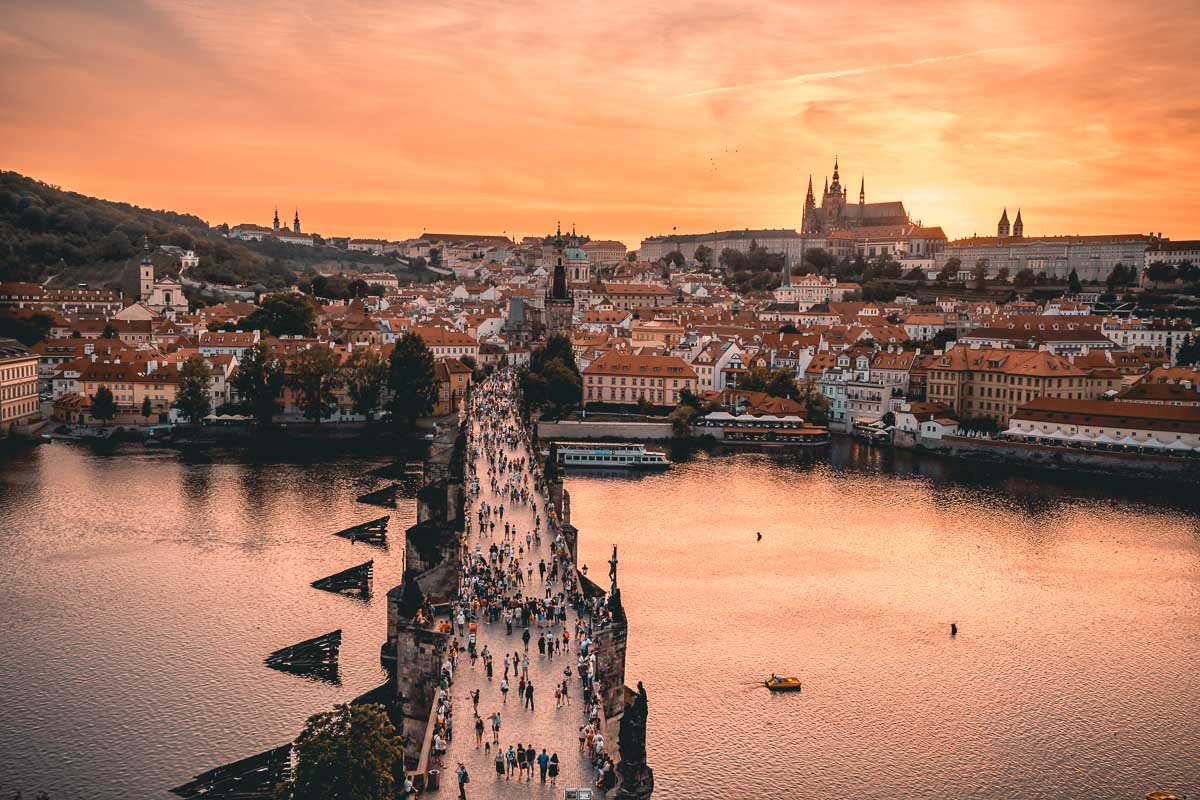 ---
What to do in Prague in October
Drink Lots of Czech beer
https://www.getyourguide.com/prague-l10/prague-czech-beer-tasting-private-tour-option-t26932/
Czech beer is famous across the world, and you can day trip from Prague to some of the most important locations in the Czech Republic for beer, like Pilsen, the birthplace of Pilsner. Czech beer is delicious, and it's still cheap in the capital, so enjoy it to your heart's content.
In October, you can visit the Nusle Beer Festival, and that's just one of the many annual beer festivals held throughout the year.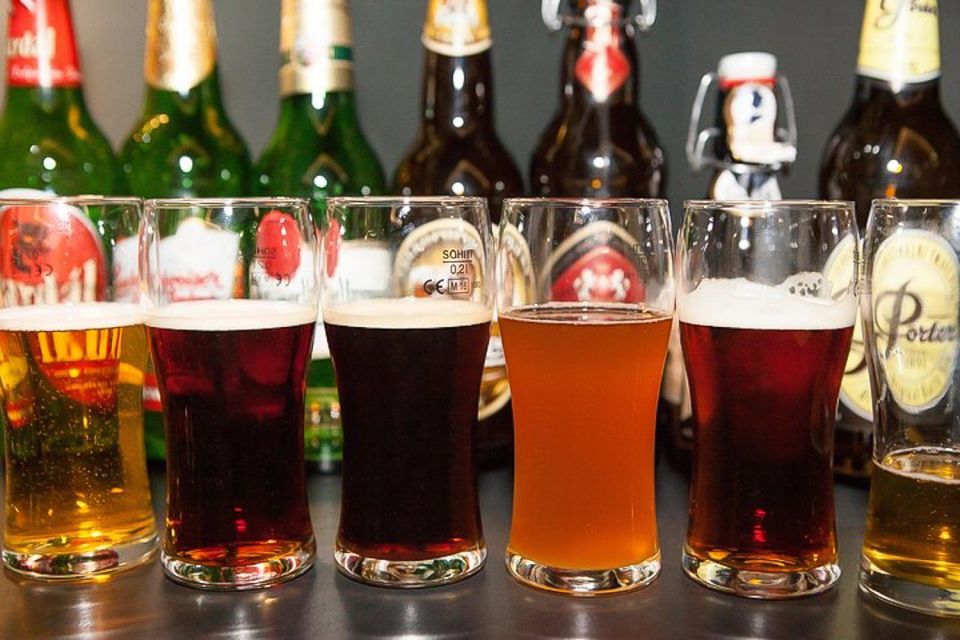 ---
Celebrate Halloween in Prague
Prague has just begun to celebrate Halloween, like so many other European cities, and the grand architecture of the city makes for the perfect backdrop for some spooky events. On Halloween, many of the city's attractions and parks are lit up for the occasion, Prague Castle has a candle-lighting ritual on Halloween night, and many city bars and clubs have Halloween-themed events.
---
Take in an Autumn Sunset from the Charles Bridge
As someone who has stood on the Charles Bridge and taken in an October sunset, I can't recommend this simple but profound experience enough. From this historic bridge, often crammed with tourists but less so in October, you can take in much of the city vista, down the Vltava and up to Prague Castle. You'll take about a million photos. Promise!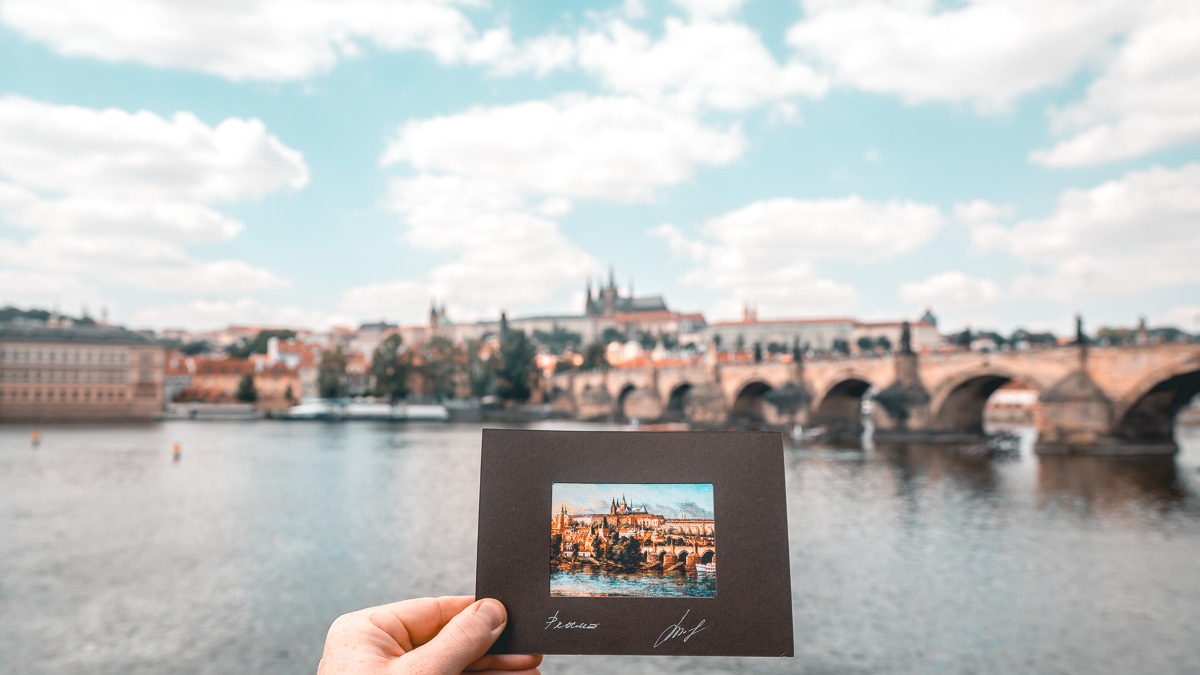 ---
Where to stay in Prague
Mosaic House Design Hotel
https://www.booking.com/hotel/cz/mosaic-house.en-gb.html
I have personally stayed at Mosaic House and can attest to how comfortable, stylish, and fun a stay here is. The rooms are so comfortable, clean, and modern. The hotel has a bar, great breakfast, and free bike rental, and the staff is simply the best. It's in a brilliant central neighborhood, just a minute's walk from the Old Town and the Charles Bridge.
Price: $195+ USD per night
Guest review: "Everything was beautifully decorated, the service was kind and welcoming. We had a fabulous experience and highly recommend the hotel. Appreciated the Prosecco and available bicycles !"
---
Unesco Prague Apartments
https://www.booking.com/hotel/cz/unesco-prague-apartments.en-gb.html
Offering superior value for money in clean and comfortable surrounds, Unesco Prague Apartments are centrally located and fully self-contained. A number of apartments offer a balcony or terrace. If you're after space and a place to come home to that feels like home in Prague, this is it.
Price: $260+ USD per night
Guest review: "Big and comfortable beds. Beautiful apartment with everything we needed. Excellent location. Friendly host and regularly communication to make sure things are fine. Will surely book again if we come back to visit Prague."
---
Travel Insurance For Visiting Europe in October
I never travel anywhere without booking a travel insurance policy, and I think this is super important for Europe! While it is a relatively safe continent to travel with ease, there is still a lot of petty theft and potential for disaster.
You'll want to be covered for lost luggage, flight delays, accidents while hiking or exploring, car rental issues, and so much more.
While you obviously want to hope you won't need it, if something happens you'll be so glad you're fully covered to avoid any financial burdens that could ruin your October Europe trip!
I highly recommend HeyMondo due to their extensive range of cover for all situations and trip lengths, their fair pricing, and their handy app which allows you to not only manage any claims within the app, but also access free assistance online so you don't need to rack up an expensive phone bill while in Indonesia where the charges are steep!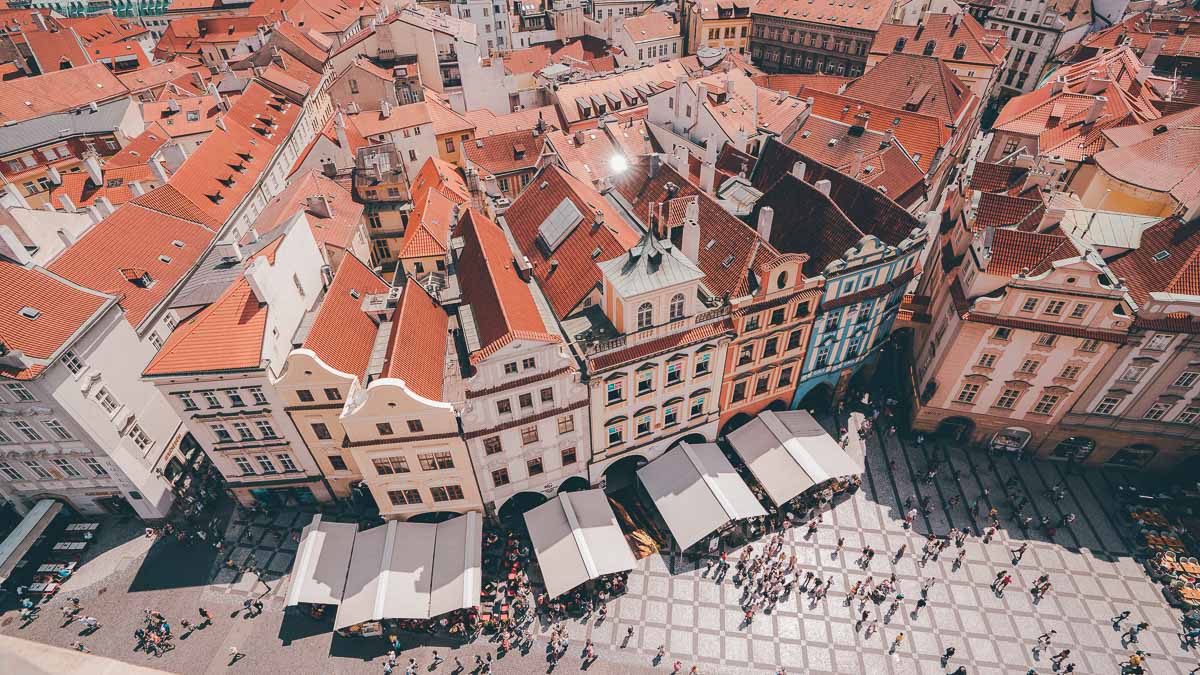 ---
Have I Missed Any of the Best European Cities to Visit in October?
This list was extremely hard to narrow down, and I could keep going on and on as Europe is probably my favorite continent to explore and there will never be a city that can really claim to be the best place to go in Europe in October.
So I'd love to hear from you guys! Do you have any specific cities, festivals, or events in October that make Europe a MUST-visit during the fall? Let me know!
---
Planning a trip to Europe?
My travel blog has TONS of amazing Europe content that I would love for you to browse through to help you plan your upcoming trips! Take a read through some of my favorites below, and as always – be sure to reach out with any questions!
---
THANKS FOR READING ABOUT THE BEST PLACES TO VISIT IN OCTOBER IN EUROPE!
SHARE THE EUROPE LOVE WITH YOUR TRAVEL CREW!
https://www.jonesaroundtheworld.com/wp-content/uploads/2023/06/Edinburgh-Scotland-Best-Cities-in-Europe-in-October-to-visit.jpeg
667
1000
Dave
https://www.jonesaroundtheworld.com/wp-content/uploads/2017/03/logotry-1-1-300x106.png
Dave
2023-06-14 20:22:28
2023-09-05 05:30:56
12 Best Places to Visit in October: Top European Cities in Autumn