Spending some time on the South Island of New Zealand looking for an epic Queenstown Itinerary!? Well, lookno further, because I've got ya covered (and you're definitely not alone). Queenstown is by far one of the most popular tourist destinations in New Zealand, and this is for very good reason! As the adventure capital of the world, Queenstown offers so many activities for you to experience. From skydiving over massive mountains, to bungee jumping at the first-ever commercial bungee site, to rafting the famous Shooter river, and so much more. You simply can't visit Queenstown without taking part in at least one of the many adrenaline-inducing activities available.
Additionally, the town is surrounded by mountains, making it the perfect location for hiking! And in the winter months, taking to the epic slopes for some skiing and snowboarding.
Queenstown will always hold a special place in my heart, so I am truly stoked to be sharing this itinerary with you guys. From the thriving nightlife to the scenic picnics by the lake; Queenstown is a place where memories are made and good times are compulsory. I hope that you have just as good a time as I had in Queenstown, New Zealand and I hope you enjoy using my ultimate Queenstown itinerary.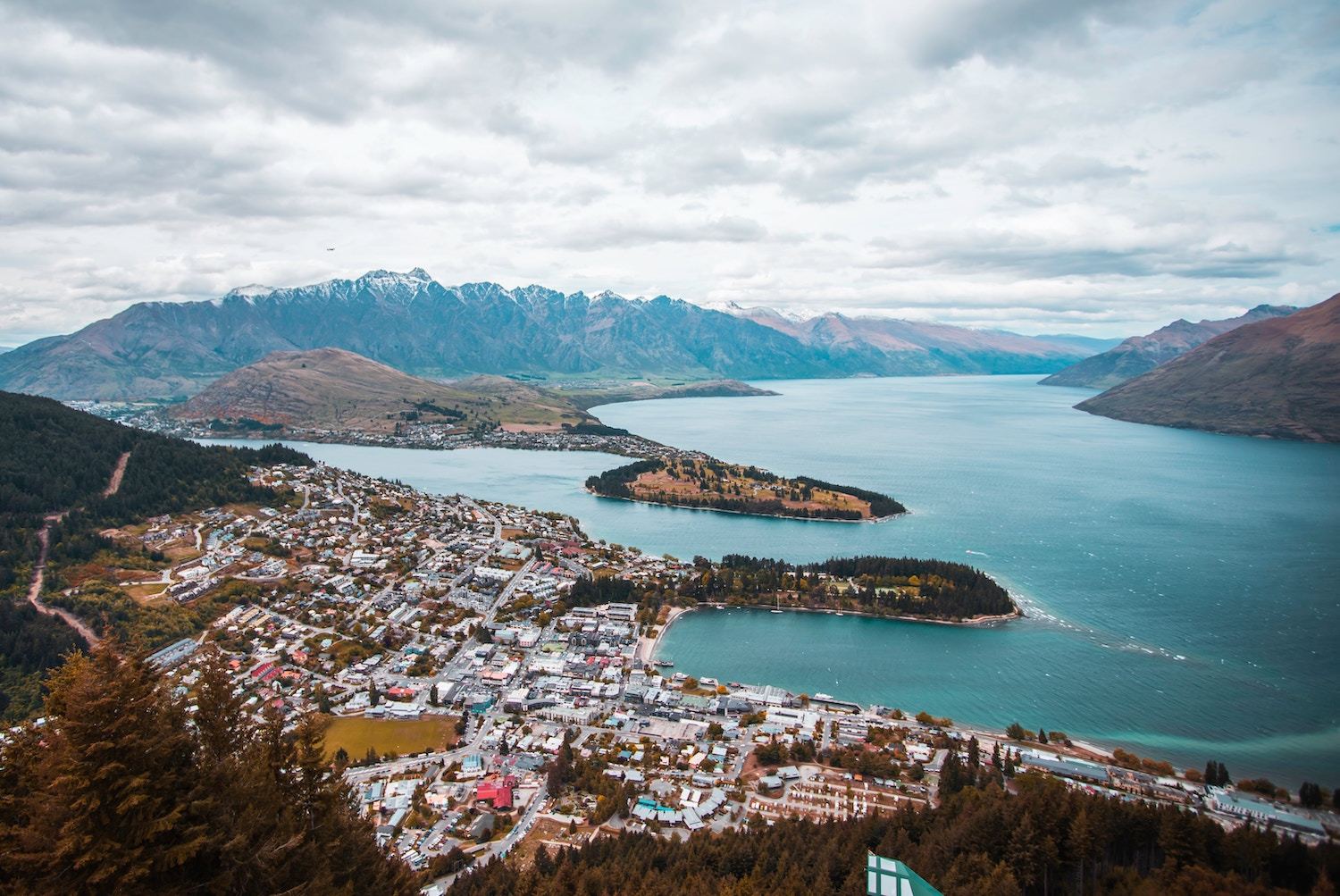 ---
Where to Stay in Queenstown
Queenstown is a lot smaller than most people realize when they first arrive, and the city center can be explored in less than 10-15 minutes really. Because of this, accommodation does get booked well in advance, so you want to book your hotel, hostel, or Airbnb ASAP!
Top Floor Luxurious Penthouse, Amazing Views: Just take a look at the pictures and you'll be sold! While it may be a little pricey, it's worth every penny and would be the highlight of your trip to Queenstown!
Queenstown Park Boutique Hotel: This award-winning luxury boutique hotel comes complete with stunning panoramic alpine views, world-class service, and incredibly stylish rooms. It's well located being just a few minutes walk from the city center, the wi-ifi free is free, and the restaurant on site regularly receives stellar reviews! It's one of the top picks in Queenstown, and would definitely provide for an unbelievably comfortable stay in Queenstown!
Adventure Q2 Hostel -- Perfect for Backpackers!

This is by far the BEST hostel in Queenstown!

I have personally stayed in four different Queenstown hostels during my time in New Zealand, and this was hands down the best hostel around.

Not only is it clean and organised (not something you find often in Queenstown hostels), but its also very social. With in-house activities run most nights of the week and also being close to The Village Green which is perfect for enjoying a drink with friends.

It's a smaller hostel which I personally prefer because I find these are much more homely and are better for making new friends.

Adventure Q2 is also perfectly located, at only a couple of minutes walk into the city centre. It's actually perfect distance for finding your way home after an inevitably lively night out in Queenstown.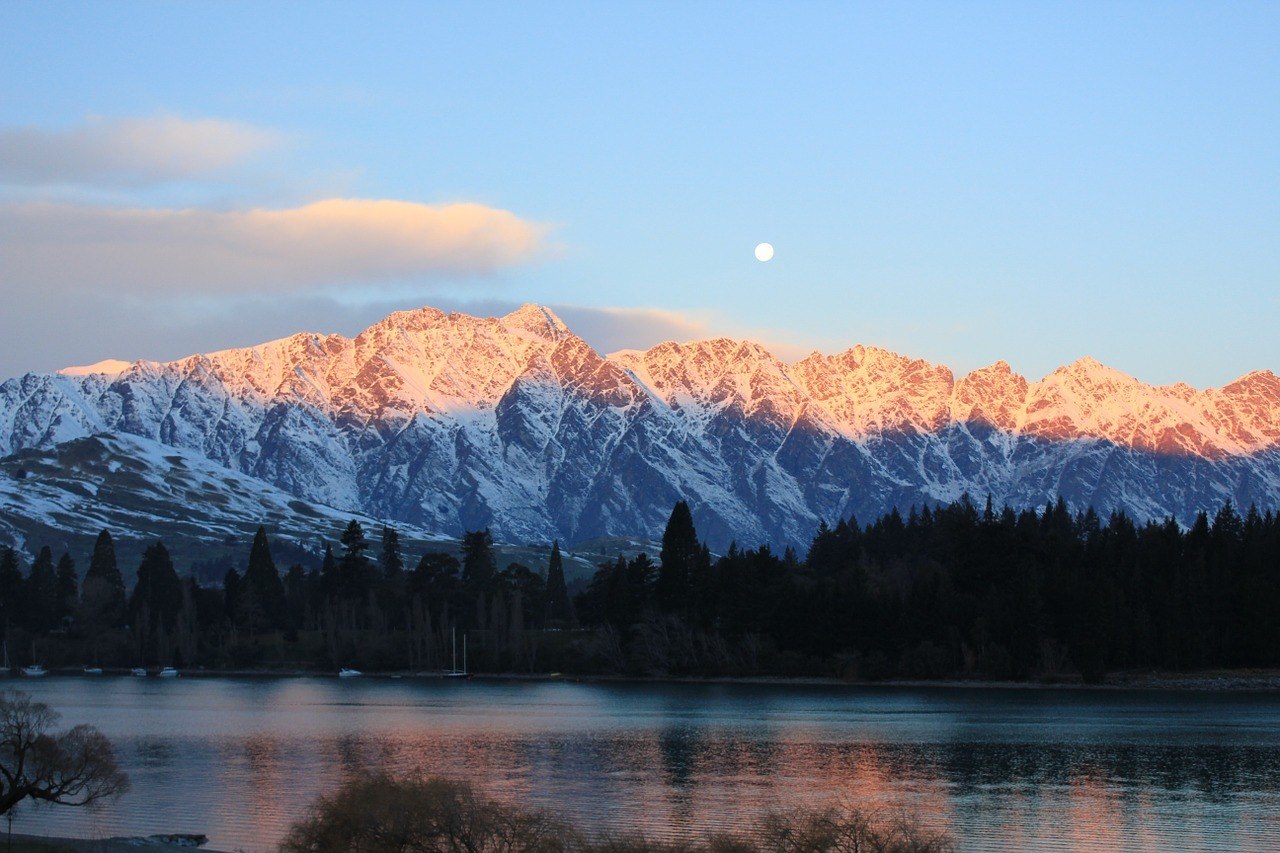 ---
Getting Around Queenstown
The truth is, if you really want to get off the beaten path and see what New Zealand truly has to offer in terms of natural wonders, I would always suggest driving around by yourself. As a country that really does lack reliable public transport, I would always suggest that you have access to a car while traveling anywhere within New Zealand.
However, Queenstown is definitely an exception here. It is by far one of the best set-up places in New Zealand for getting around using public transport alone. With the majority of the tour companies such as the famous Canyon Swing, The Bungee Jumps, White Water Rafting and even the popular day trips to places such as Milford Sound offering coach services to and from all major attractions. Queenstown is a place that really takes care of its car free tourists.
Therefore, most transport to and from any surrounding activities can be planned from within the city center itself, which is very small and easy to walk around simply on foot. And in the winter there are busses which will take you to and from the local ski slopes and there is also a bus service which will take you to and from the Airport and neighboring towns too.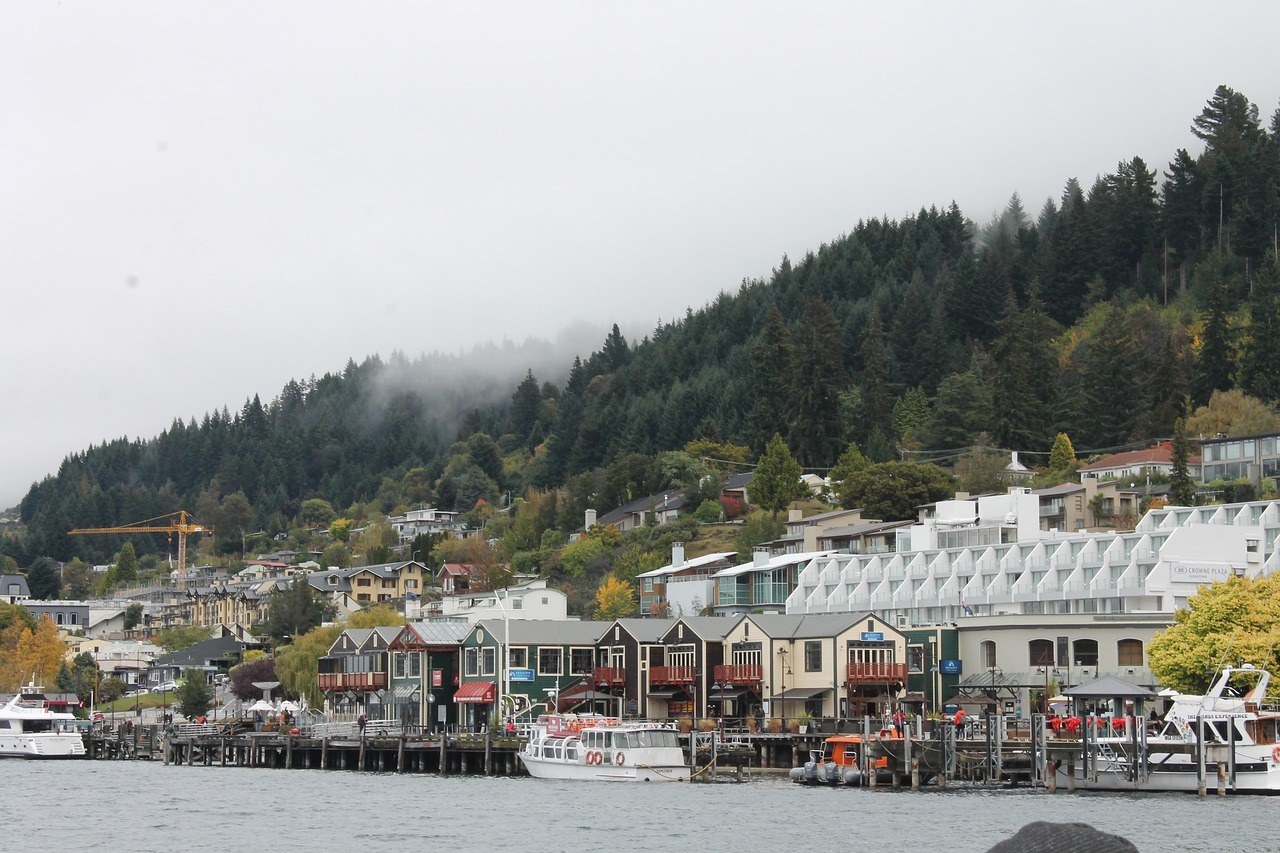 ---
What To Do And See In Queenstown
"There is a reason Queenstown is known as the adventure capital of the world.
Gather your courage and discover why first hand.
The legends who precede you have jumped off bridges, conquered shallow rivers with spinning jet boats and explored the depths of these towering mountains. Queenstown is beautiful nature playground, inviting you to 'go big or go home'!"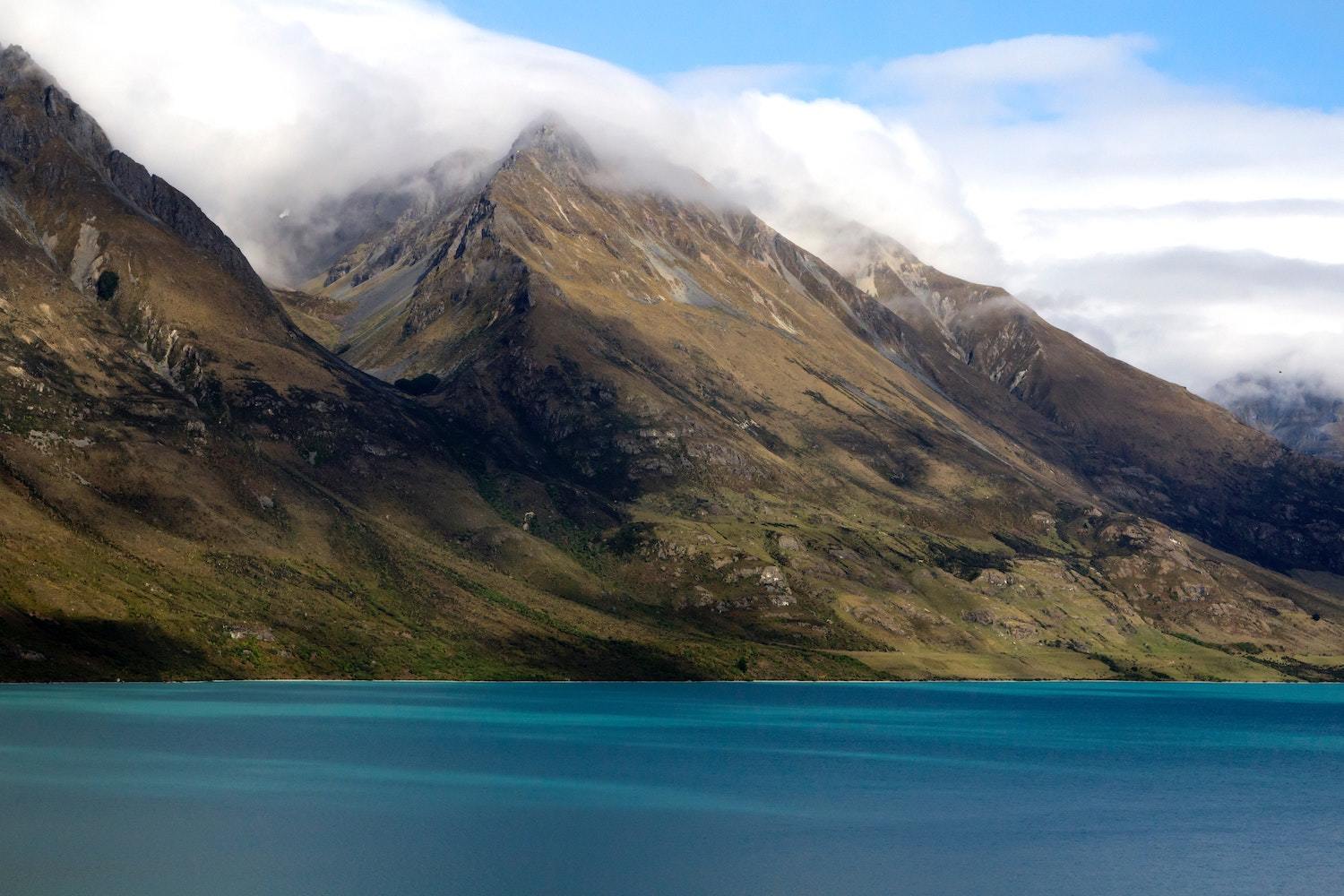 ---
Hit The Slopes!
Many people like to explore New Zealand in the summertime, but they're forgetting that Queenstown truly comes alive during the wintertime too. There are actually three different ski resorts all operating within an hour from Queenstown, so you definitely won't be stuck for places to try out!
The three resorts include:
Coronet Peak – "Only 20 minutes from central Queenstown. New Zealand's first commercial ski field, celebrating good times since 1947."
Cardrona – "With wide open trails, challenging chutes, world-class beginner facilities & the Southern Hemisphere's most extensive terrain park facilities, there's something for every snow enthusiast skiing & snowboarding at Cardrona! "

The Remarkable's

– "Experience big mountain terrain just 45 minutes from central Queenstown."
All three are very popular spots for beginners and professionals alike, and are guaranteed to be some of the best snowboarding/ skiing you've ever experience! Fair warning though, they're always quite busy during the winter season, so if you're around at the right time, don't miss out on the opportunity to learn some new skills!

---
The Nevis Bungy and Swing
Try out the most famous swing in the world – The Nevis Swing! Featuring a terrifying 300m arc to swing across, it is actually one of the biggest swings in the world, and is definitely one of the most thrilling experiences you can sign up for while in Queenstown!
Or what I think is actually more terrifying, is New Zealand's highest Bungy jump! I found the courage to conquer this one, and it was an unforgettable adrenaline rush and bucket list achievement!
The Nevis Bungy: "Welcome to the best thing you've ever done. Go full throttle with our 134m Bungy (the highest in New Zealand). Freefall for 8.5 seconds in a blitz of pure fear and adrenaline. Don't say we didn't warn you, because this will definitely put the cement in your coffee."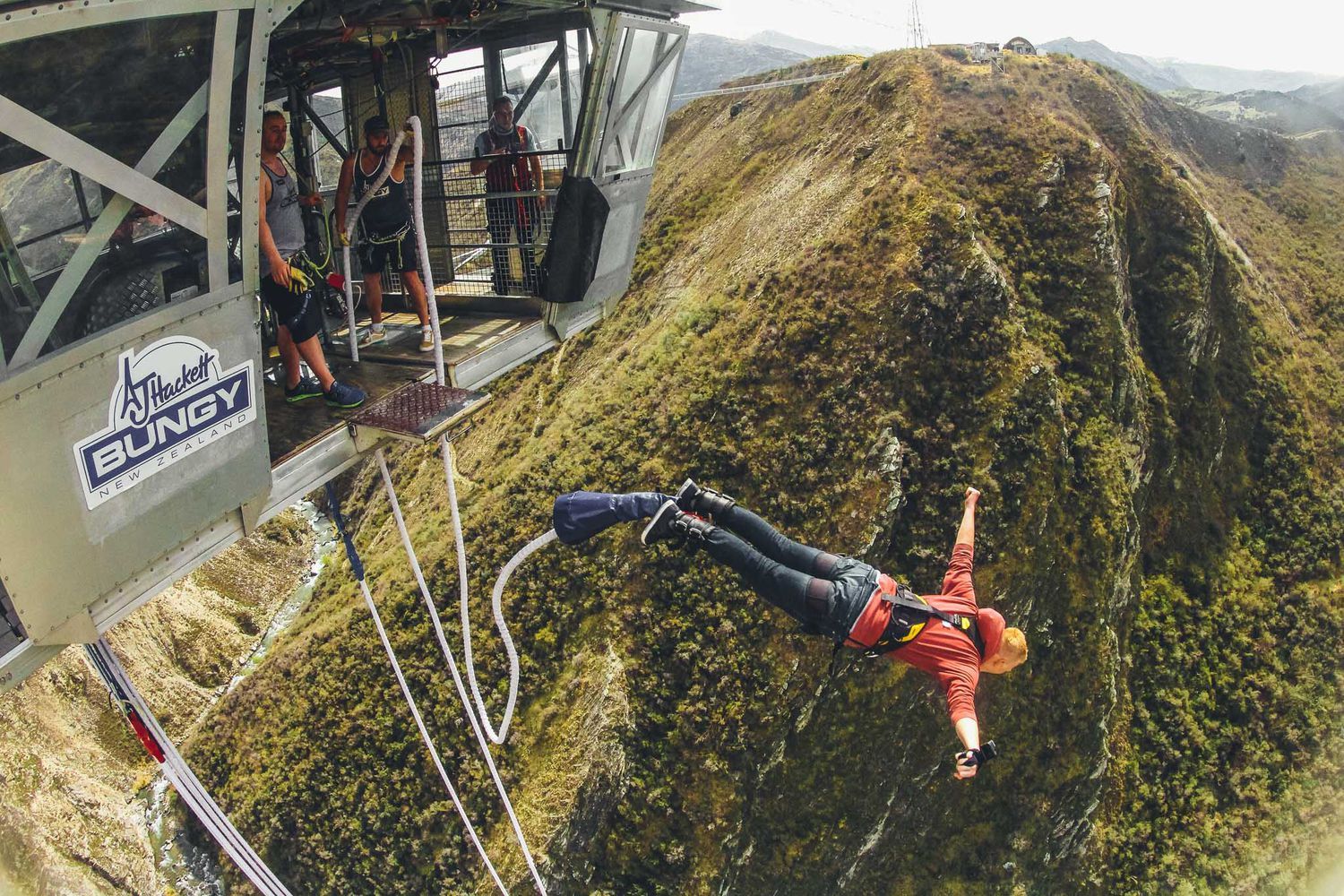 ---
Experience the Worlds Highest Cliff Jump!
The Shotover Canyon Swing is not only the worlds highest cliff jumping adventure, but I'd argue that it's the most scenic as well! After running and launching yourself off the 109 meter Shotover Canyon cliff edge, you'll look down at the beautiful bright blue Shotover river!
The free fall itself is 60 meters, combined with a 200-meter swing out across the stunning canyon, which is the only place in the world this adventure design system exists!!
Next up is the Shotover Canyon FOX, which was my personal favorite! The best part about it is that you can choose all these different "swing styles". I went with "The Chair" because it seemed like the most interesting. They play around with you quite a bit with the feeling of "leaning too far back in your chair", which really added to the experience!
The highlight for me was the staff working there. Not only are they extremely professional but they're also absolutely hilarious. They go out of their way to be playful and comedic while making fun and trying to scare you that little bit more. They know when to be serious but for the most part they will make a lot of fun and are an amazing laugh. They absolutely make the experience of jumping off a cliff one to remember.
You could do just ONE of these, but the combo for both of these is only $299 N.Z.D, which I think is a pretty sweet deal.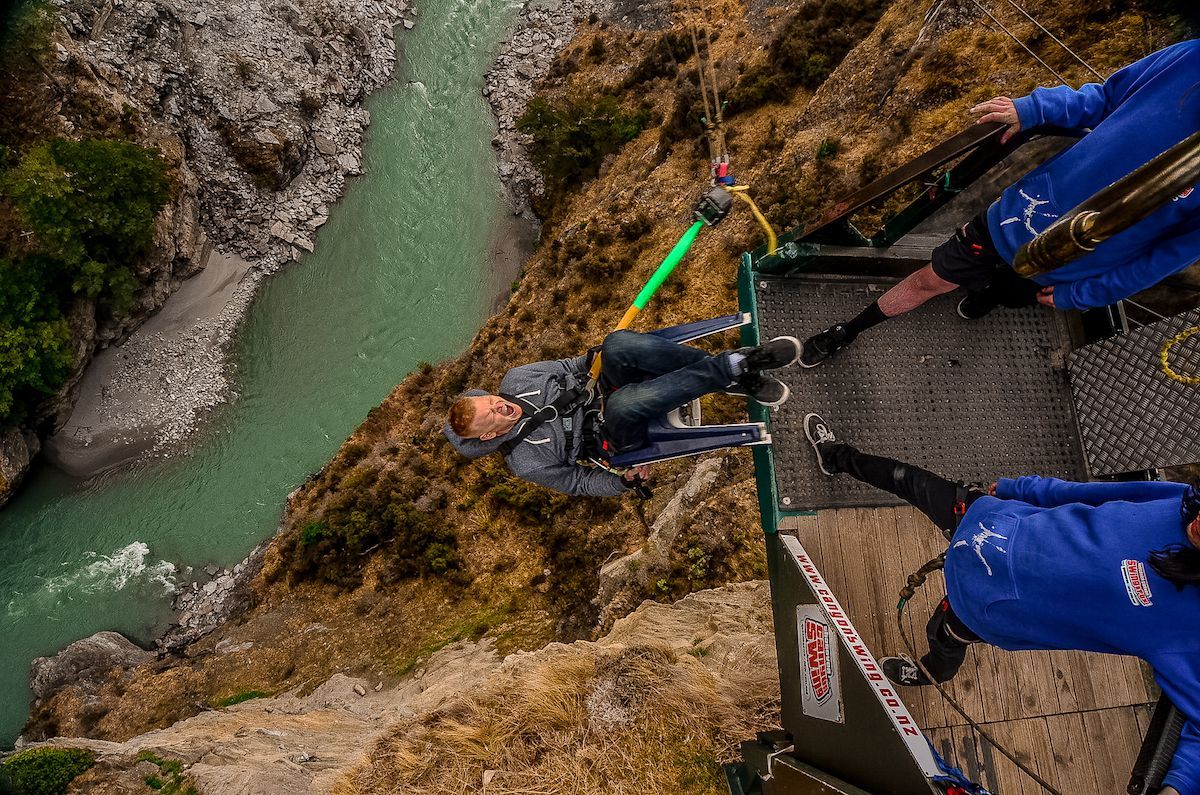 ---
Shotover Jetboat ride
The Shotover Jet boat ride looks so much fun! I never had the chance to try this one because I decided to go for the white water rafting experience instead. But when I saw this ride in action during my time rafting, I wished I had the chance to give it a go as well.
It's fast, powerful and extremely adrenaline-inducing. You get to experience the real contrast of a serene and beautiful river and canyon environment mixed with a fast and powerful jet boat ride. It's been around since 1965 and is considered one of the worlds ultimate jet boat experiences. It's definitely not something you want to skip!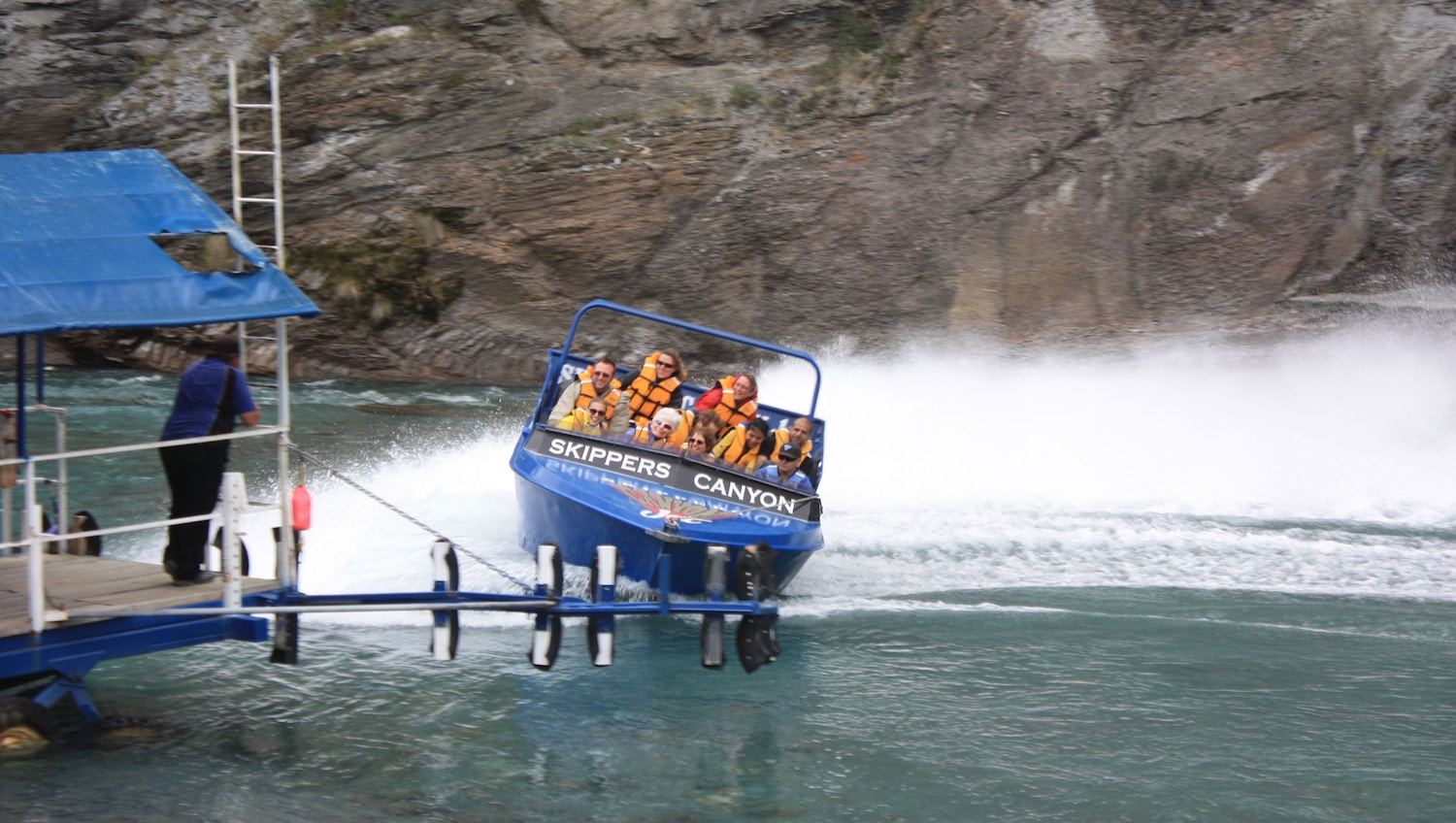 ---
White Water Rafting on the Shotover River!
An experience of a lifetime! White water rafting is exciting, scary and full of surprises. There is a real danger element when is comes to taking on the uncontrollable grade 4-5 rapids of the famous Shotover river. Rapids include Aftershock, Squeeze, Toilet and Pinball. You also get to raft down a small waterfall at the end.
The instructors were professional, they knew exactly when to get us thinking quickly and panicking for our life! But they also knew how to make us feel safe and in control of the boat.
Team work is hugely emphasised, but don't be afraid to go solo either. I wasn't the only solo traveller taking on the rapids, so it felt great when they put me in a boat with many other solo travellers too.
White water rafting is the only real extreme sport that's left to partake in Queenstown. So don't miss out on this exciting adventure.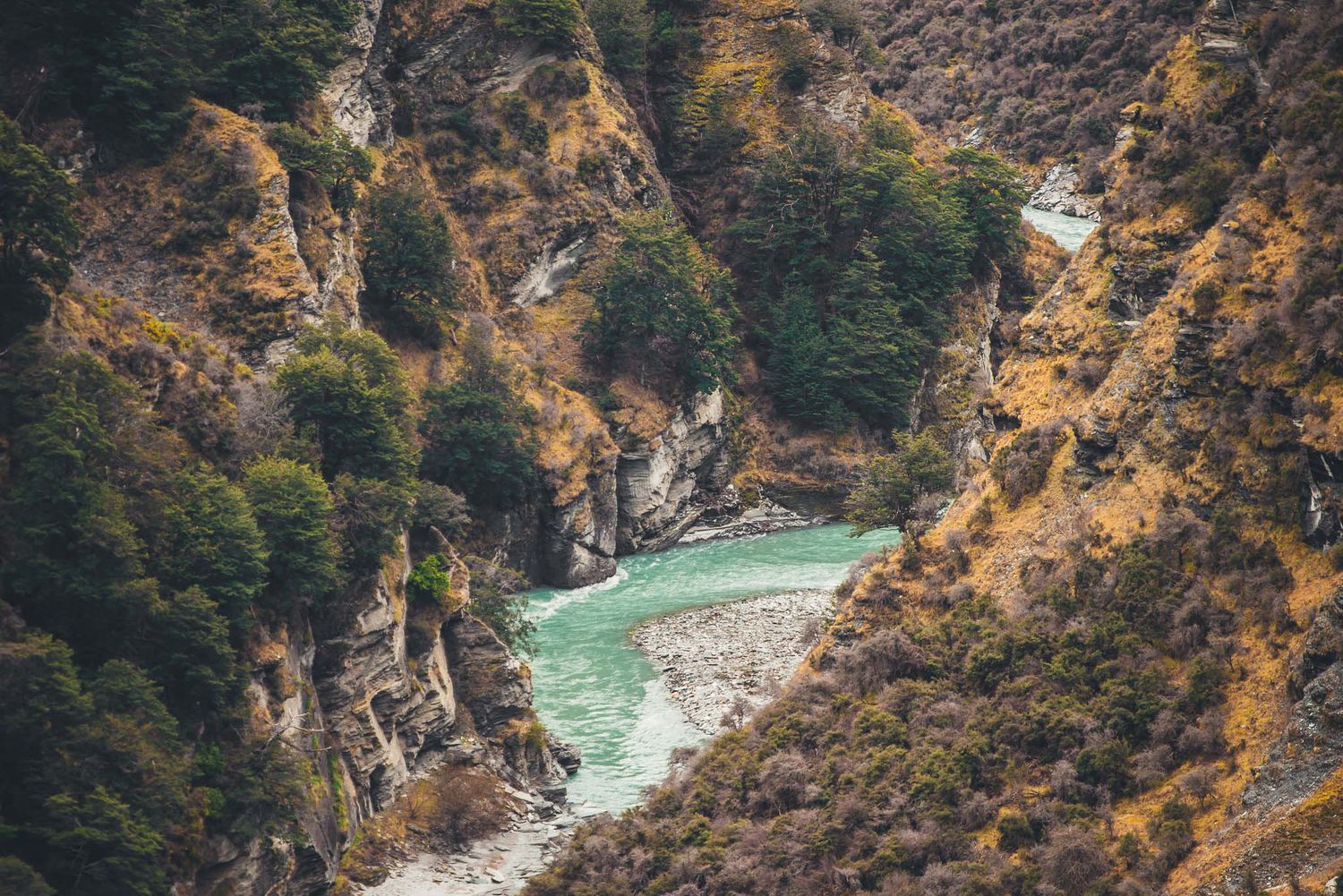 ---
The Ledge Bungee Jump and Swing
It's not the highest, but it is the most unique jump you can do in Queenstown. You have the choice of choosing the 47-meter bungee jump or the swing. Both are stomach-dropping and are located right in the heart of the town, which means it's super accessible and is set over the most stunning views available in all of Queenstown.
You can enjoy a gondola ride up to Bobs Peak, where you can view the gorgeous lakes and mountains surrounding the town. Then you can launch yourself off the edge with the ultimate freestyle bungee. This means you can jump off however you like to make the most dramatic jump you can possibly think of.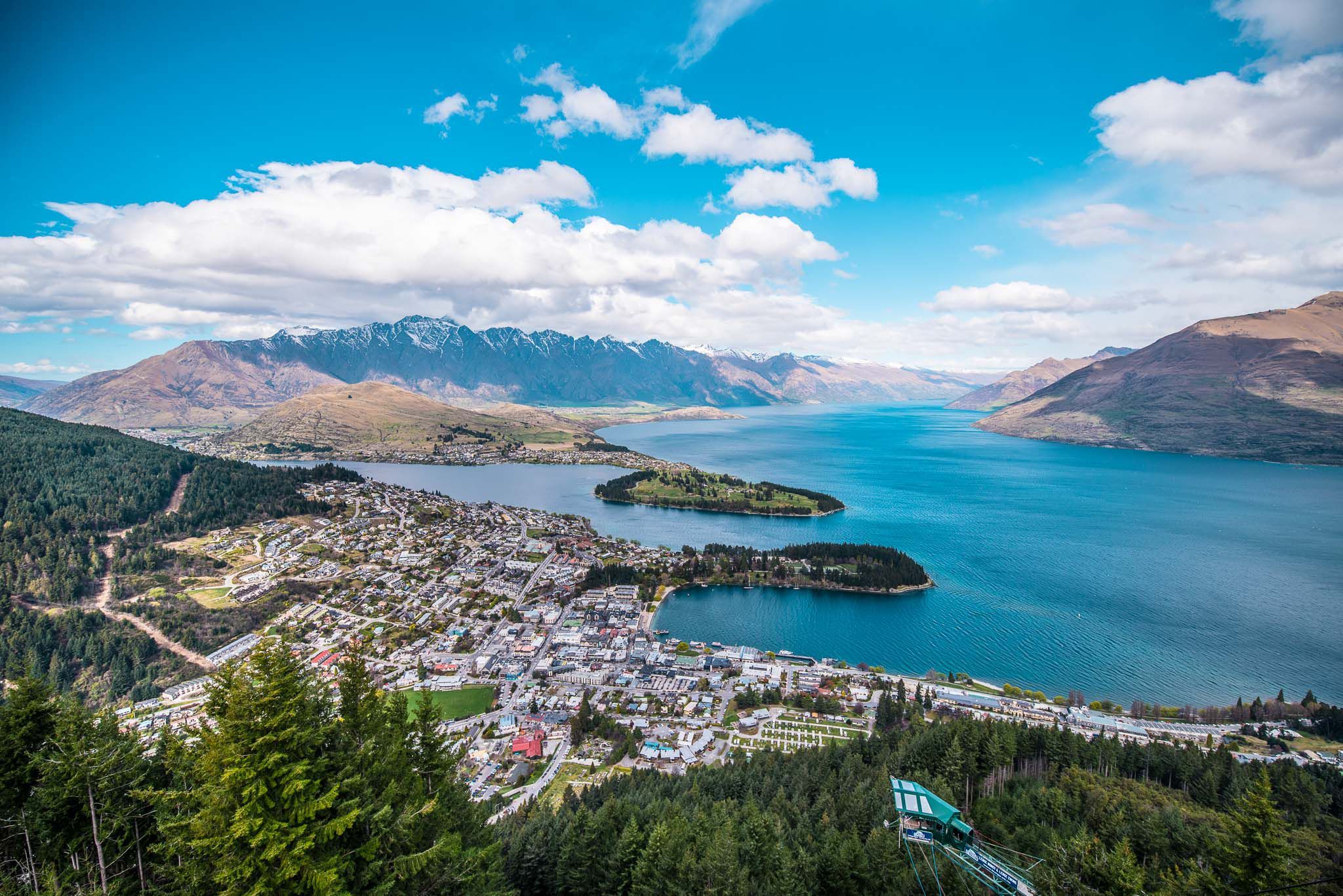 ---
Go Canyoning!
This is one of the most enjoyable and diverse activities you can do in Queenstown. With ziplines across the gorge, climbing, hiking, scrambling, swimming and hiking included in this day as you work your way from the top of the gorge to the bottom. You get the chance to slide down natural water slides, dive through waterfalls and jump off rocks into stunningly clear blue pools. You will feel like a bad ass and you will have a lot of fun.
Like all of the adventure activities, the staff at Canyoning Queenstown are professional and fun. The guides know the perfect balance between having a laugh with you but also making sure you are being safe during the whole adventure.
Canyoning Queenstown, New Zealand
---
SKYDIVING
EMBRACE THE FEAR!
Jump out of a plane at 15,000ft with a 60-second free-fall at 200km/hour – this will be the ultimate experience of a lifetime and Queenstown is the perfect place to sign up for this incredible experience.
With mind-blowing views over the lakes and mountains, this isn't just a regular sky-diving experience. It's considered one of the most beautiful ranges in the world, and with the choice of jumping out at altitudes of 15,000ft, 12,000ft or 9,000ft you can guarantee you will make some memories for life.
I didn't get to jump with them, but I'd recommend the people at NZONE Skydive!
"NZONE Skydive, Queenstown is New Zealand's 1st Tandem Skydive Operation. Having commenced operating in 1990 we have gained over 25yrs experience in the industry and jumped over 300,000 customer to-date."
Skydiving over Queenstown with NZONE Skydive
---
The Original Kawarau Bridge Bungy Jump
Another Bungee Jump? Well, this is Queenstown, so what did you expect? This Bungee jump is special though, it's the original site of the Queenstown bungy jump. This means it was the FIRST EVER organized commercial bungee site in history.
It's seen over 650,000 people jump from the historic suspension bridge over the years, and even offers the option for splashing into the bright blue water with your head as you reach the end of your bungee line.
It's also the only company in Queenstown that offers the chance to bungee jump in tandem! I think if you're going to bungy jump you should do the biggest one possible, but this one is great for people who might be really scared, or for people who are on a tighter budget!
"As you shuffle out to the edge of the bridge, heart pounding and mind racing, remember this – you've found yourself at the World Home of Bungy. This is the original. Many people have come and gone, on a mission to push the limits and test themselves. Time for you to make the same leap of faith."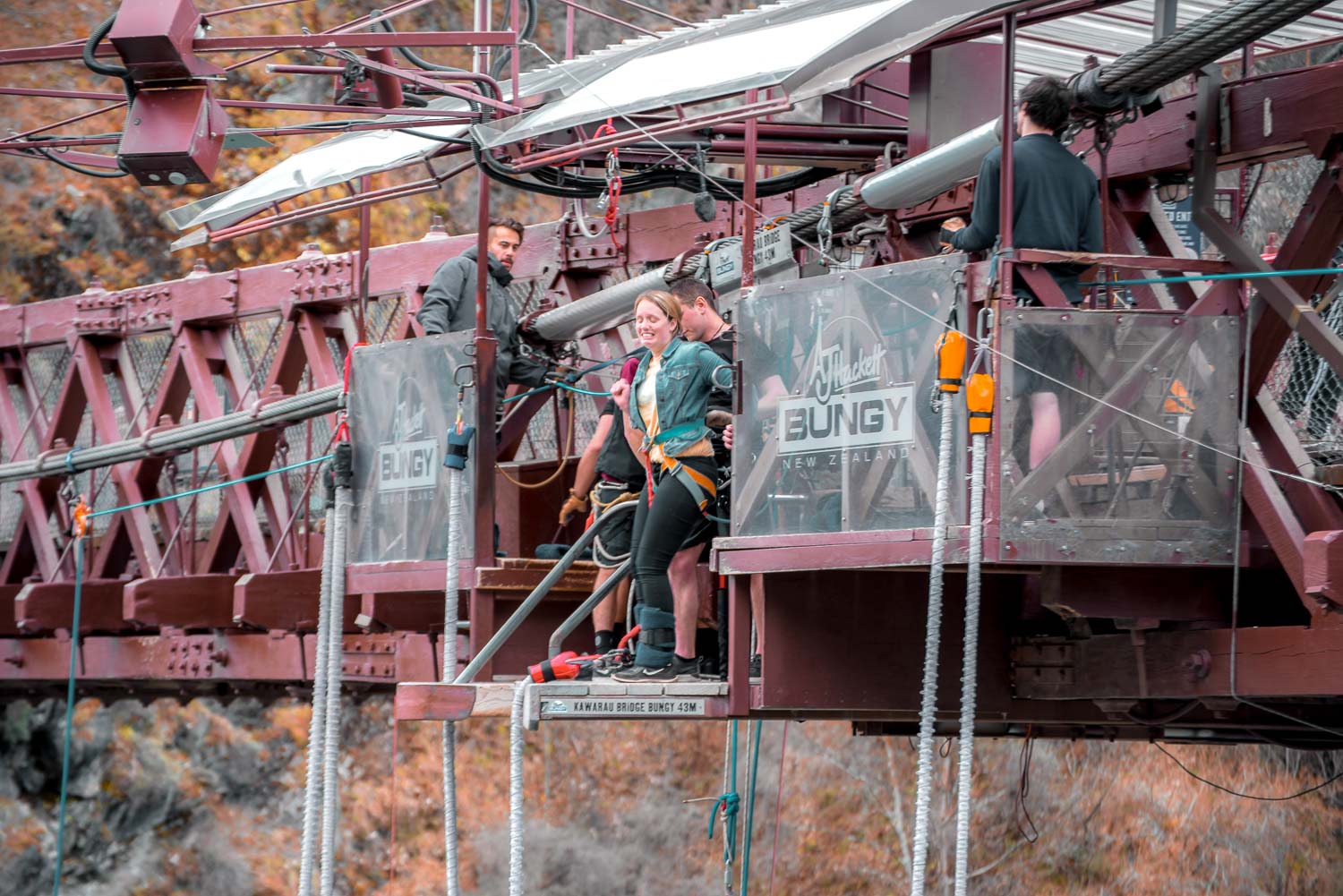 ---
Hike To The Top of Ben Lommond Peak!
This is the perfect full day hike to get your insulin levels back down after all of the thrilling adrenaline boosting activities you must have been having. The roundtrip journey to the peak will take you anywhere from 5 to 8 hours return. Personally, as someone with a decent fitness level who is used to full-day hiking, I found it only took me around 5 hours to complete (and I did have quite a few breaks on the way).
The return journey to Ben Lommond Peak is steep and challenging at times. The last hour of the hike does require some climbing abilities and good fitness levels. But overall I saw many people doing this with their (older) kids and I myself didn't wear hiking shoes (just a pair of basic runners). So don't be put off, I feel that anyone with standard fitness can do this hike and the views at the top are well worth the hours of hiking to get there.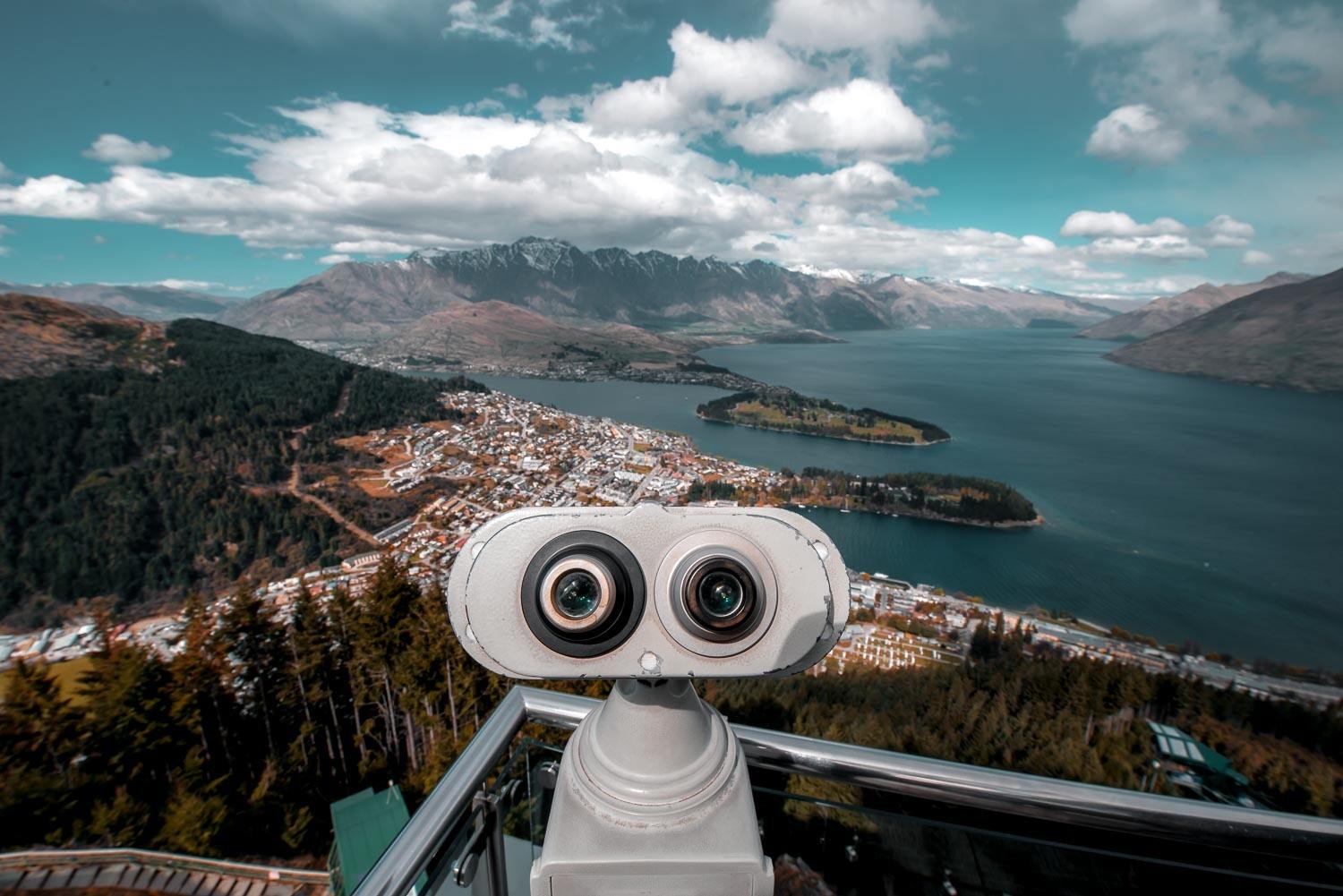 The trailhead begins at the top of the Skyline Gondola on Queenstown Hill, but you can walk from the bottom (at Tiki Track) if you want the extra challenge or to save some cash.
I definitely recommend you start early morning (because the track is very exposed and can get hot) and take lots of water. Thoroughly enjoy taking in the breathtaking views of the Remarkables Mountains range and of Coronet Park standing across the lake. The views get better and better the more you climb and trust me, that final push at the end makes it all worth it.
Tip: Avoid this in the winter time as often the track will be closed due to snow and avalanche warnings.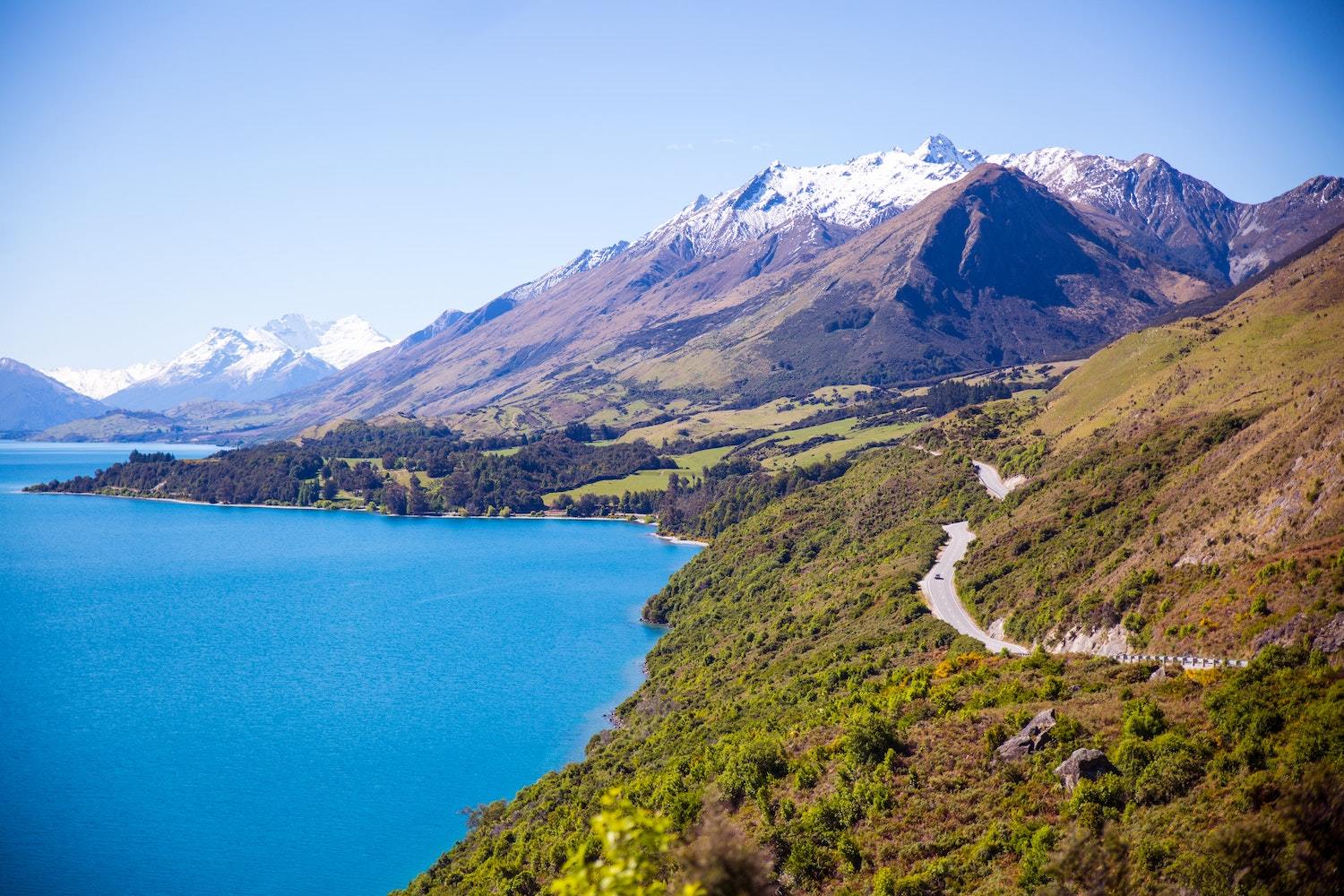 ---
See the Sunrise or Sunset On To of Queenstown Hill
This is the perfect place to find the most incredible views without a full day of hiking. Similar views to the Ben Lommond, but Queenstown Hill is only a 2-3 hour return walk.
The track starts on Belfast Street and takes you through a woodland trail on the way, which is perfect on a hot summers day to keep you out of the direct sun. At the end, the hike will reward you with a fantastic 360-degree view of the surroundings. Including Lake Wakatipu, the Remarkables, Cecil Peak and Karawau River.
It's well worth the effort and is the perfect stop for sunset! Just make sure to take a torch with you for the return journey coming back down.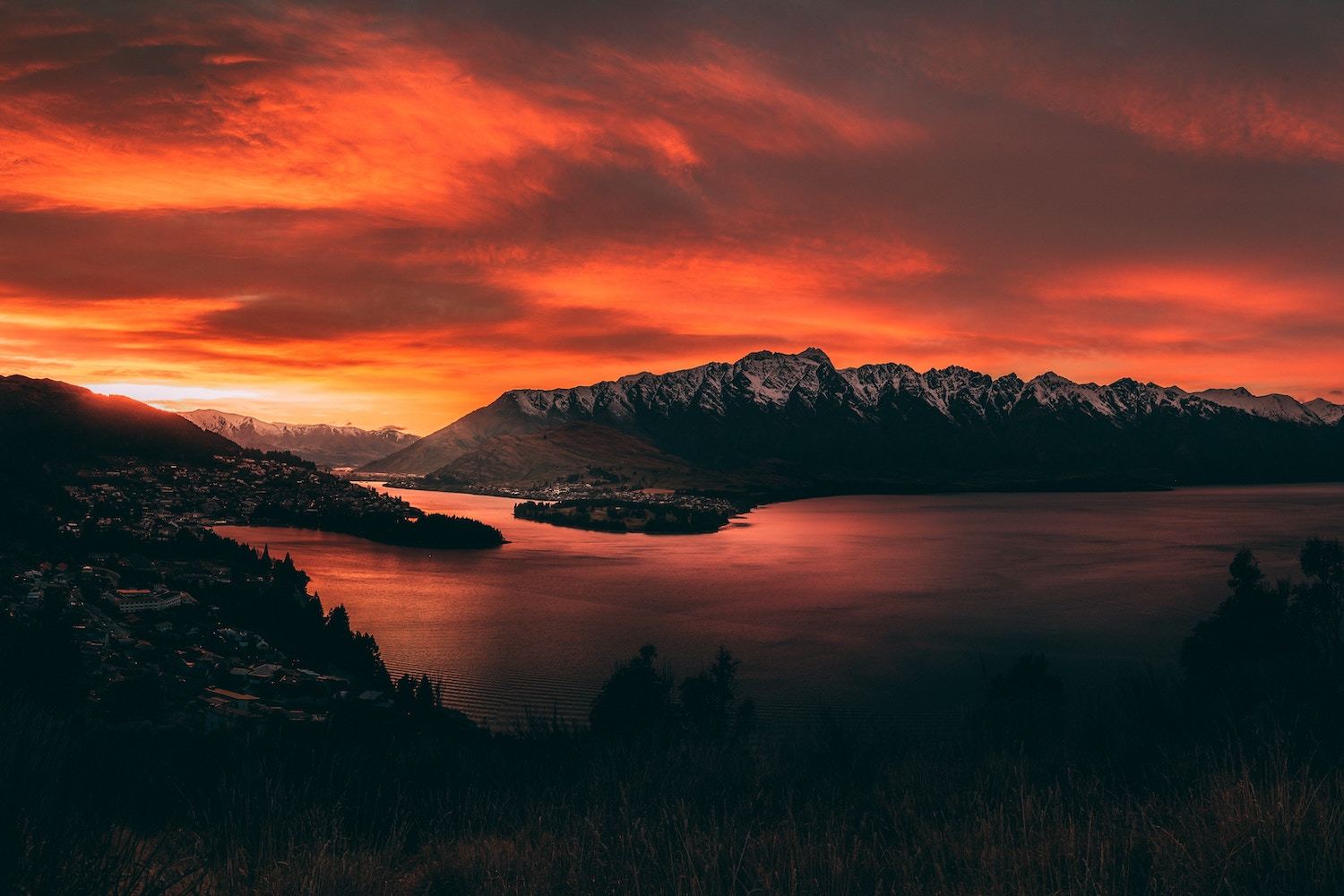 ---
Food & Drink Recommendations in Queenstown
Fergbuger – Rated One of The Top 10 Best Burgers in the World
This might sound bad… But the FIRST THING I did when I drove up into Queenstown was park my car and head straight into Fergbuger to find out what the hype was all about.
You really can't miss it. There is usually a long line of people waiting outside, it's always busy and it's considered to be one of the top 10 Best Burgers in the World! Some people think they're overrated, some say a Fergburger the best burger they have even tried. In my opinion, it's worth it finding out!
With a decent menu of options, you will have plenty of time deciding which one to order as you queue outside for over an hour. However, a local tip I heard was that you can ring the shop in advance to order your burger, avoiding the queue! But in my experience this didn't work as I found that the phone lines where always too busy to take my call.
Personally, I found waiting in line part of the experience. But if you truly hate queuing up, I'd recommend going in at a less busy time such as in the mornings or later at night.
Tip: Order your burger to go (the shop is always too packed to sit inside and eat anyways), then you can walk over to the Queenstown Lake and enjoy your burger with a stunning view. Also, these burgers are huge! They will definitely fill you up, so make sure you go in on an empty stomach.
Fergburger, QUEENSTOWN, New Zealand
---
Try an Iconic New Zealand Cookie Time at the Cookie Munch Cookie Bar!
One of my favorite memories in New Zealand was as simple as tasting my first ever Cookie Time Cookie.
They're all over the supermarkets, gas stations and general stores. Cookie Time are iconic in New Zealand, and what better way to try your first Cookie Time Cookie than by having a warm, freshly baked one?
The Cookie Munch Cookie Bar is packed with so many incredible choices and flavors and is the perfect sweet treat after a full day of adventuring.
---
Have the BEST Ice Cream at Patagonia Chocolates
Literally the best ice cream you can find in New Zealand is here in Patagonia Chocolates.
I tried my first ever Patagonia ice cream while I was in Wanaka, it was so delicious I just had to have some again on my visit to Queenstown.
They don't only sell ice cream though. There is also an extensive selection of world class chocolates and truffles as well as hot drinks such as coffee and hot chocolate.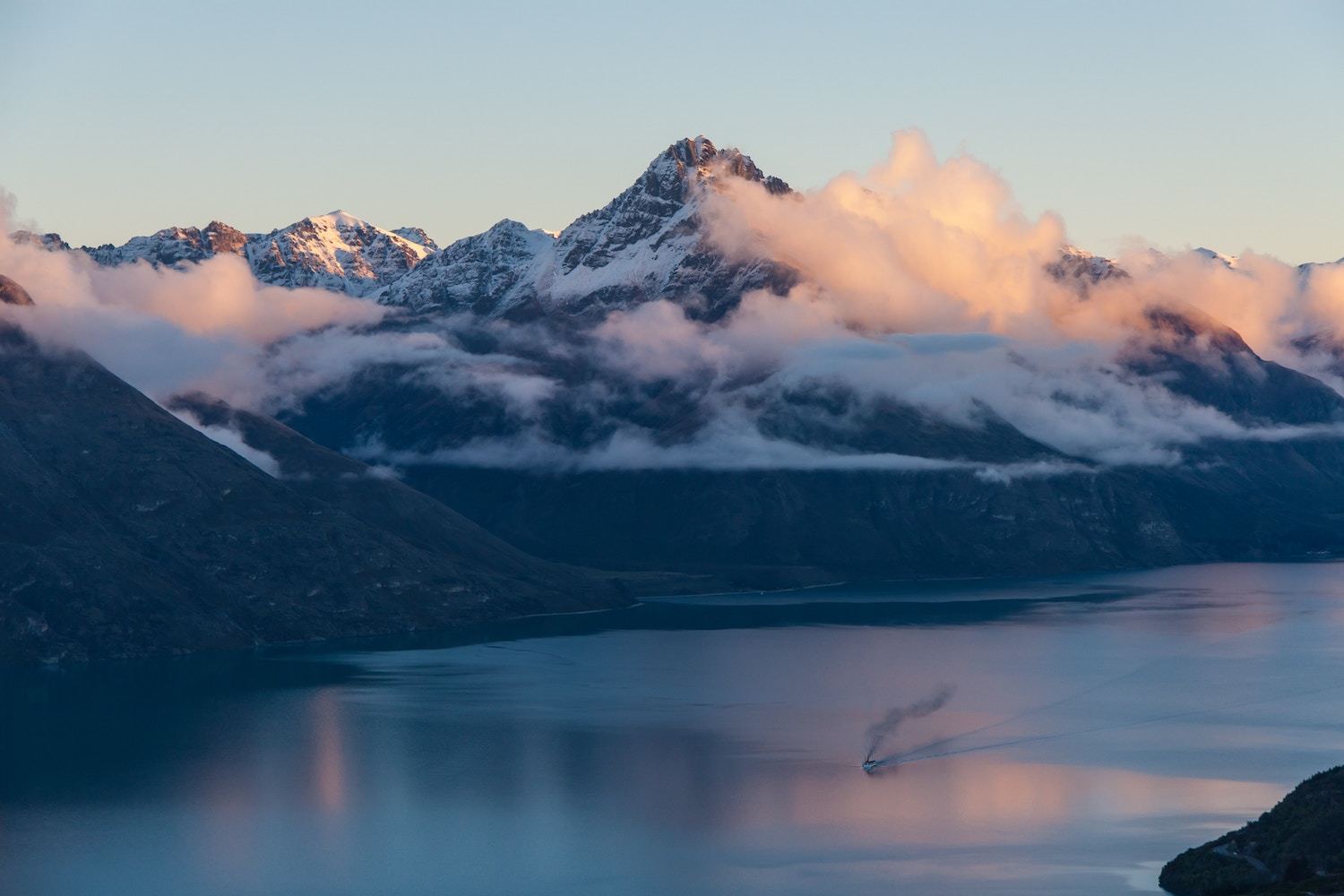 ---
Pig And Whistle
If you're not really interested in lining up for over an hour to order a Fergurger, and sweet treats aren't really going to cut it either. Then the Pig And Whistle should definitely satisfy your appetite with some wholesome, hearty and traditional English pub food.
One of my favorite things about New Zealand was the homely pub meals. From the traditional Kiwi meat pies, to bangers and mash and a traditional roast dinner. The Pig And Whistle, like most kiwi pubs will help you feel right at home.
There's also a great choice of beers, ciders and wines to choose from. As well as the lively atmosphere and often live music which makes this place feel perfect no matter what the time of year.
Pig & Whistle | Queenstown NZ
---
Nightlife In Queenstown
Rhino's Ski Shack:

If you want a little European/Kiwi bar hybrid, then Rhino Ski Shack is the perfect little bar for you. It's where many of the ski and snowboarders hang out after a day of the slopes (but in the summer it's just as busy and cool). It's a little hidden basement shack style bar with options for food, drink and party games.

It's the ultimate evening spot to socialize, chat, meet new people and experience a truly warm and friendly vibe. Later on the place takes on more of a club vibe with a dance floor and buzzing music.

Vinyl Underground:

A lesser-known club featuring a live DJ, open mic nights and a pool table. Vinyl Underground is open until 4 am for drinking, dancing and socializing. It's a popular spot for ending your night in Queenstown and it's always thriving with good vibes and fun people.

Bar Up:

If you're looking for a cozy little cocktail bar, then Bar Up is the place for you. Perfect in summer and winter alike, this place is popular for a comprehensive cocktail menu, it's open fire and cozy vibe.




There's also live music, New Zealand wines, and craft beers and it's always packed.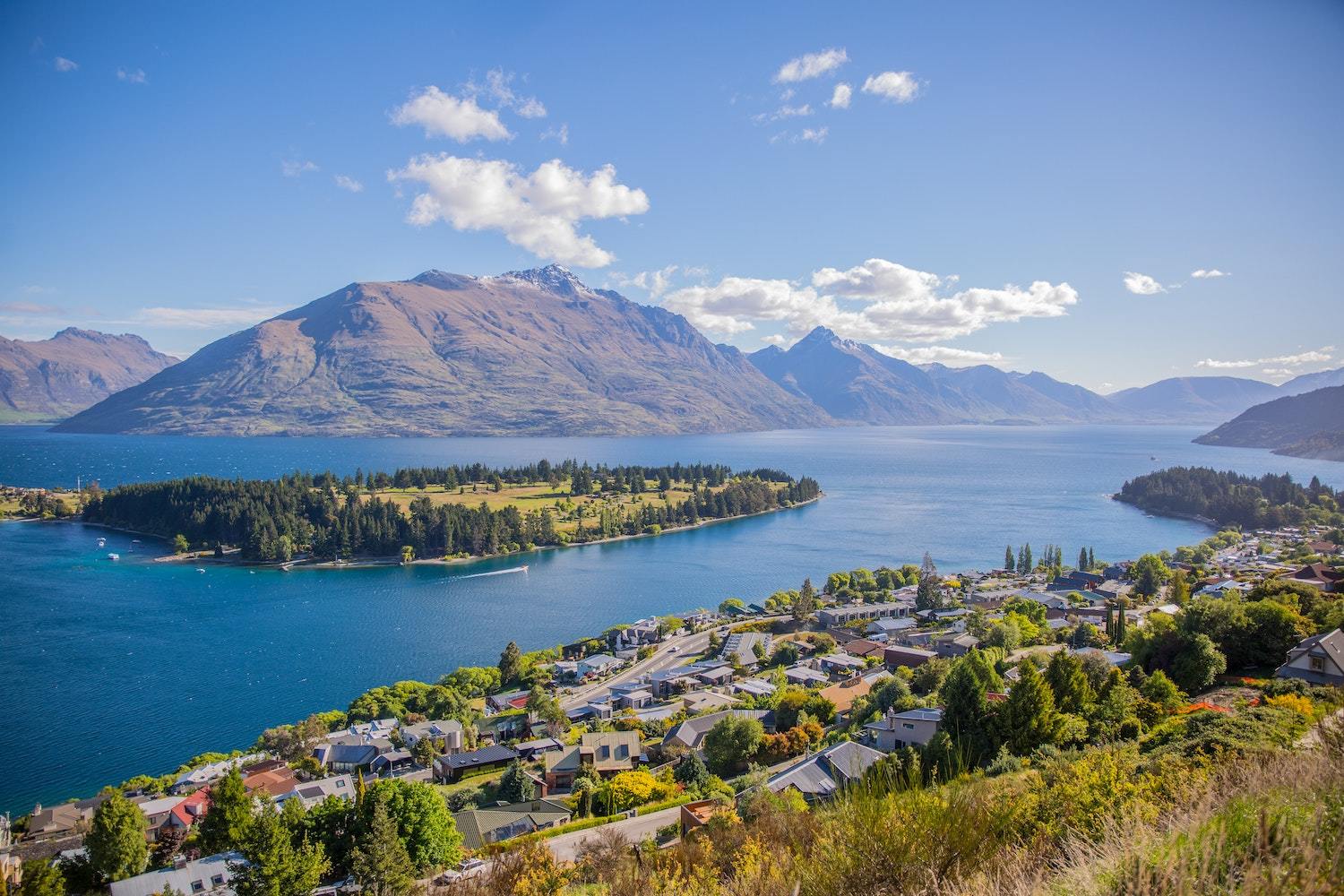 ---
Queenstown Travel Tips!
Save money with Combo Deals
When I booked my adventure activities in Queenstown, I found it was great to book a few at once with the combo deals.
Personally, I chose to book a deal which included the Shotover Flying Fox and Canyon Swing Combo, a Helicopter ride over the canyon and finishing at the top of the Shotover River for a White Water Rafting experience! I saved over $150 and it was all organized for me on the day as the staff were all aware of the deal I purchased so I was picked up and dropped off at all the correct places at the right time.
It's a good way to get a lot packed into one day and it makes the day super exciting and action packed. I highly recommend booking a combo deal if you plan on taking on a lot of activities in a short space of time.
8 BUCKET LIST ACTIVITIES in Queenstown, New Zealand
---
Book Your Accommodation & Activities in Advance!
Seriously, Queenstown books up FAST. I am definitely one of those last-minsters when travelling. I like flexibility and I never know how long I want to be someplace. However, with Queenstown it really is necessary to have an idea of where you want to stay and what you want to do before you arrive. I found myself having to sleep in my car twice due to my lack of planning and pre-booking a hostel (they where ALL sold out!). I was visiting in December and January (the busiest times of the year), but generally Queenstown is one place that is always busy, so it's not worth the risk of leaving things to the last minute.
This includes hostels, Airbnbs, Hotels and tours and activities too. I know a few people who couldn't even get looked in for the Canyon Swing because it was already fully booked for the week they were there.
---
Take a Free Walking Tour
For a real Kiwi experience, discover Queenstown with a friendly local guide on a 2-2.5 hour walking tour. It's the perfect way to learn about the town and find your way around. The tours start at either 10AM or 2PM daily at the memorial arch and include lots of useful info such as history, stories and even some tips on the best nightlife spots.
In typical Kiwi manner, these are always running no matter the weather. So if it's cold; wrap up, turn up and don't forget to tip your guide at the end if you liked it.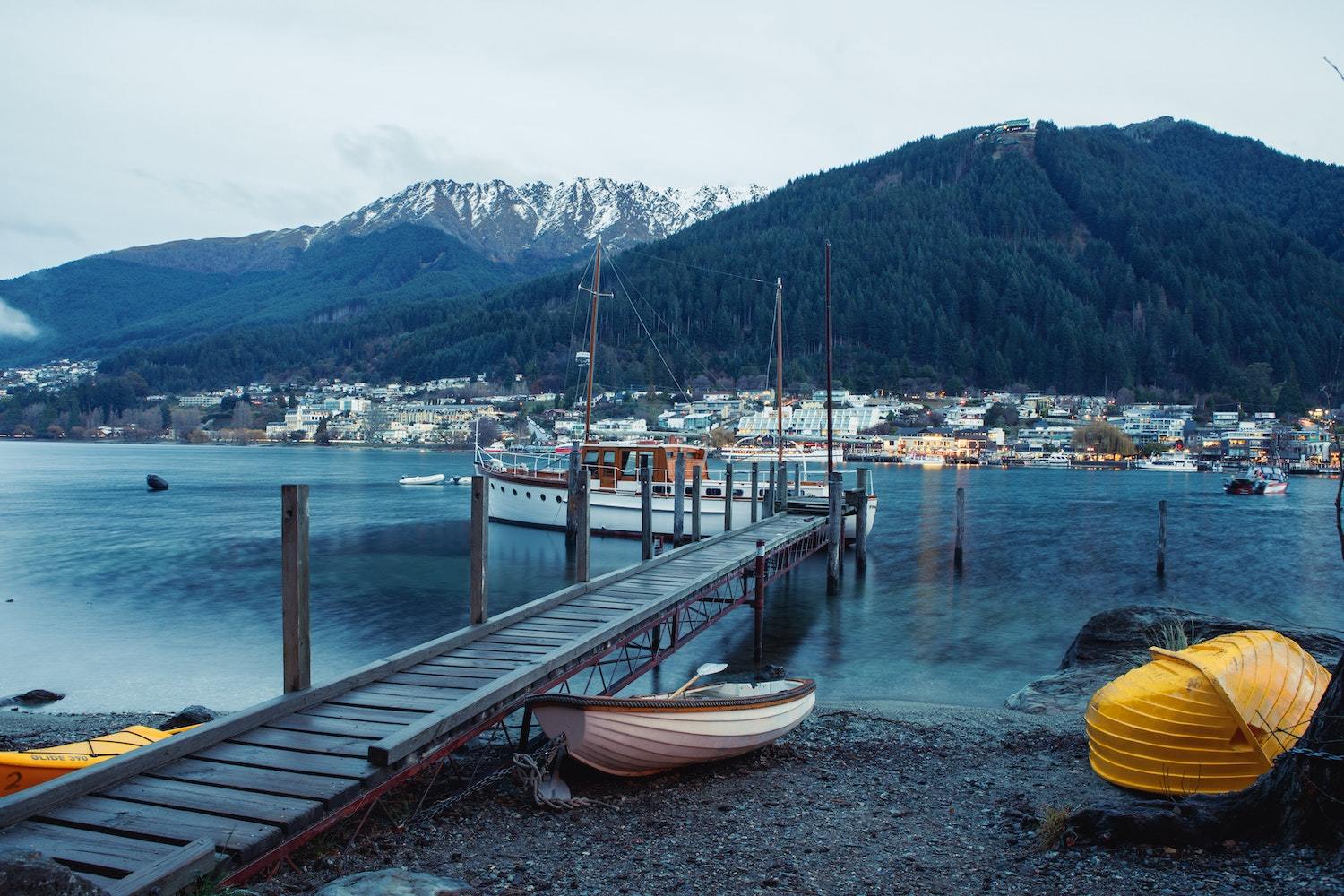 ---
Day Trips From Queenstown
Now if you've got a bit more time in Queenstown to explore the nearby attractions (which I'd highly recommend), here are a few AMAZING day trips to book!
Milford Sound Early Bird Coach & Cruise Day Trip: "

Catch the sunrise, avoid the crowds, and be back in time for Happy Hour aboard the "Sunriser". Take in the stunning views and wonderful wildlife as you cruise around Milford Sound. Relax on board with tea and coffee, enjoying the commentary as you go."

Milford Sound 2-Hour Cruise & Scenic Coach Tour: "Get up close and personal with Milford Sound on a relaxed 2-hour cruise. Travel comfortably by coach from Queenstown and benefit from the engaging commentary of experienced guides. The journey there is just as magical as the destination itself!"
Spirit of Queenstown Lake Wakatipu Scenic Cruise: "Cruise farther and see more on this 1.5-hour Queenstown scenic cruise. Sit back, relax and enjoy spectacular views of the Remarkables, Bob's Cove, Cecil Peak and Mt. Earnslaw from the comfort of the Spirit of Queenstown – an environmentally friendly and luxurious cruise boat. Take in panoramic views from the open top deck. Enjoy refreshments, snacks and lunch served in the café on board."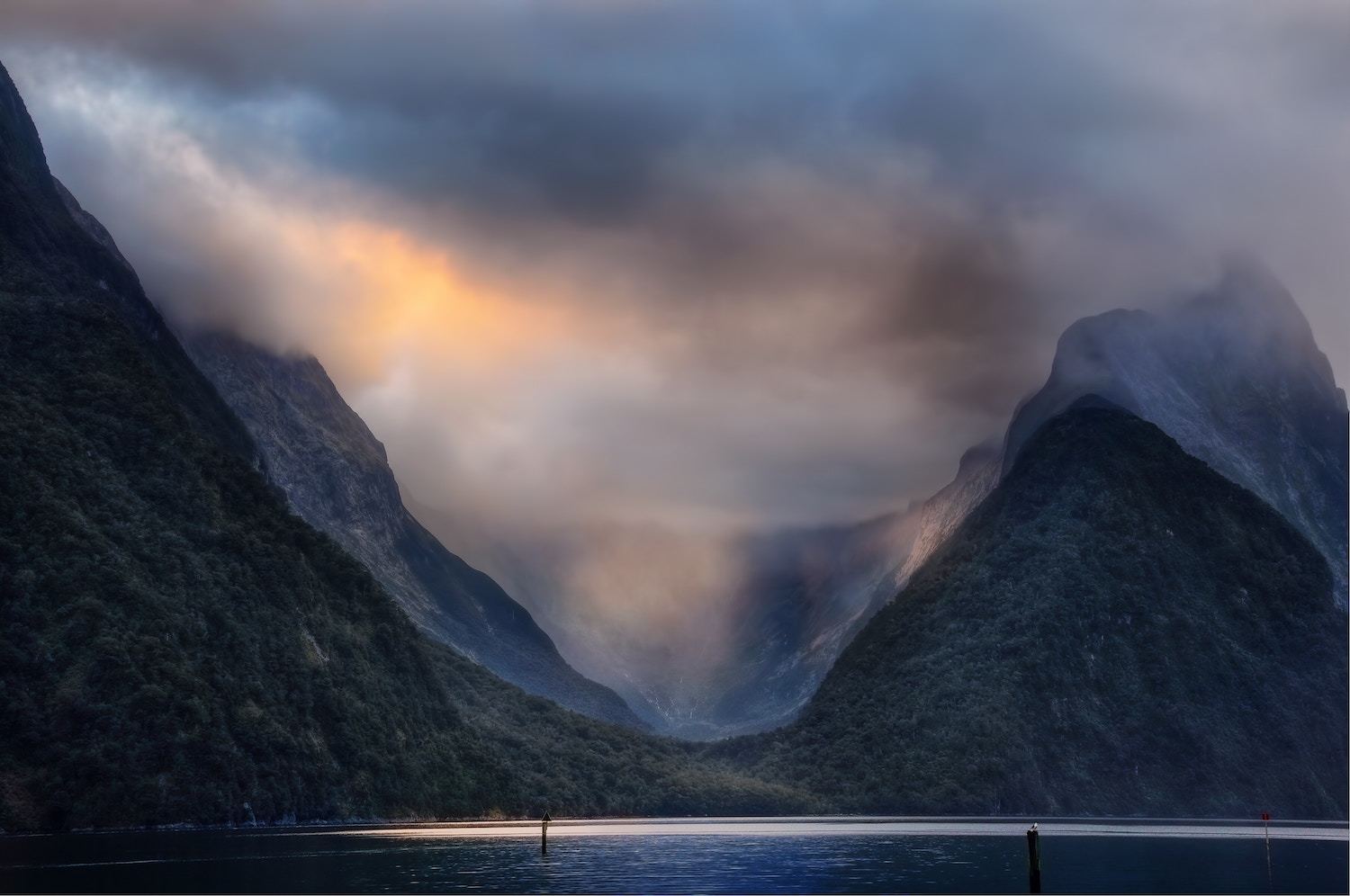 ---
Am I Missing Anything from My Queenstown Itinerary
Have you been to Queenstown recently and think I need any specific restaurants, activities, adventures, or tours to my list? I'd love to keep this list as up-to-date as possible, so please do let me know how I can make this post better! Just writing this article has gotten me super keen to get back to Queenstown myself, and potentially even find a cute little mountain apartment!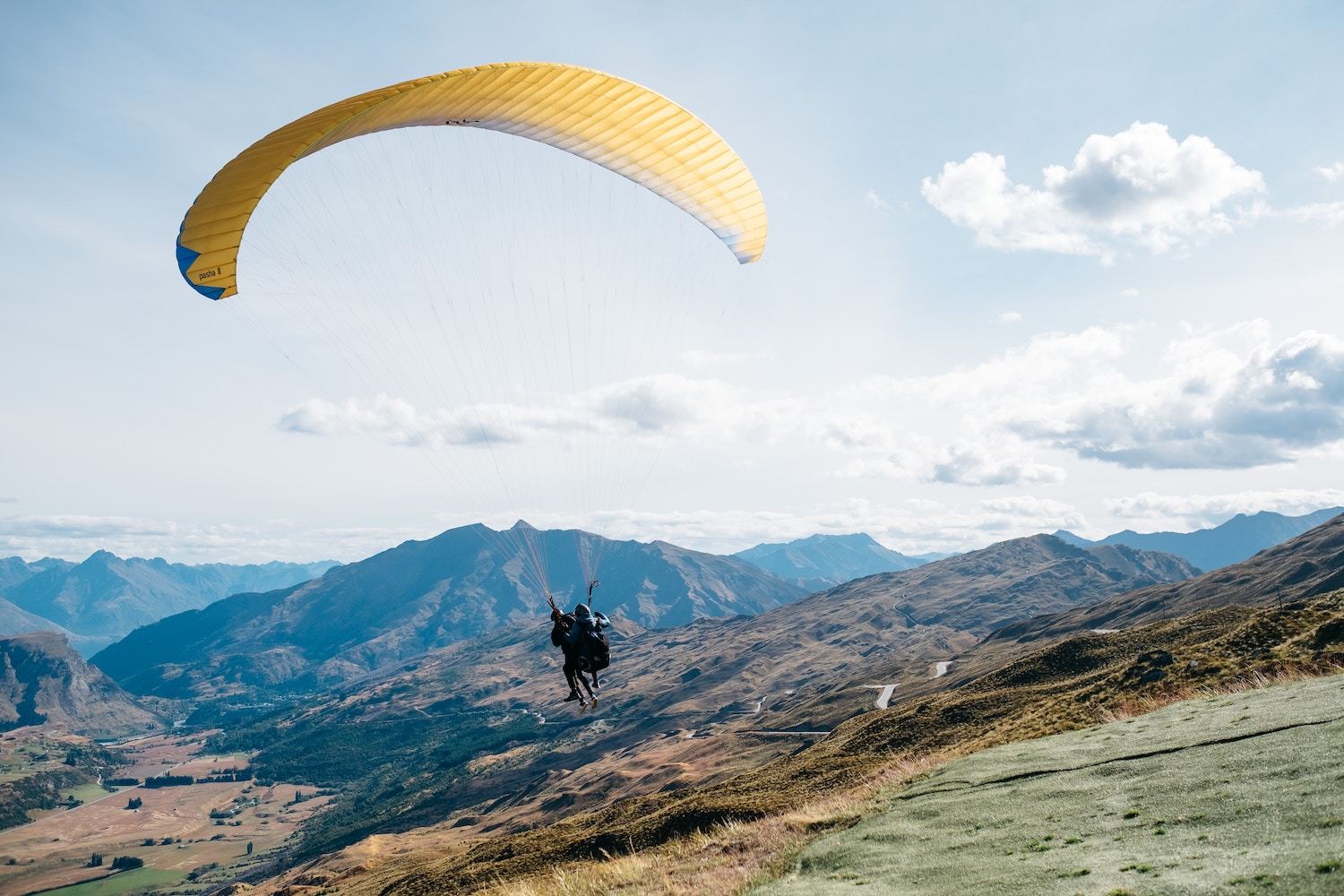 ---
Planning a Trip to New Zealand…?
Well, that was all from me on the ultimate Queenstown guide. I hope you found this useful and that it's helped you to plan your trip to Queenstown so much more efficiently. Visiting any other spots in New Zealand? I also have tons of other articles surrounding New Zealand, so take a look about while you're here! :)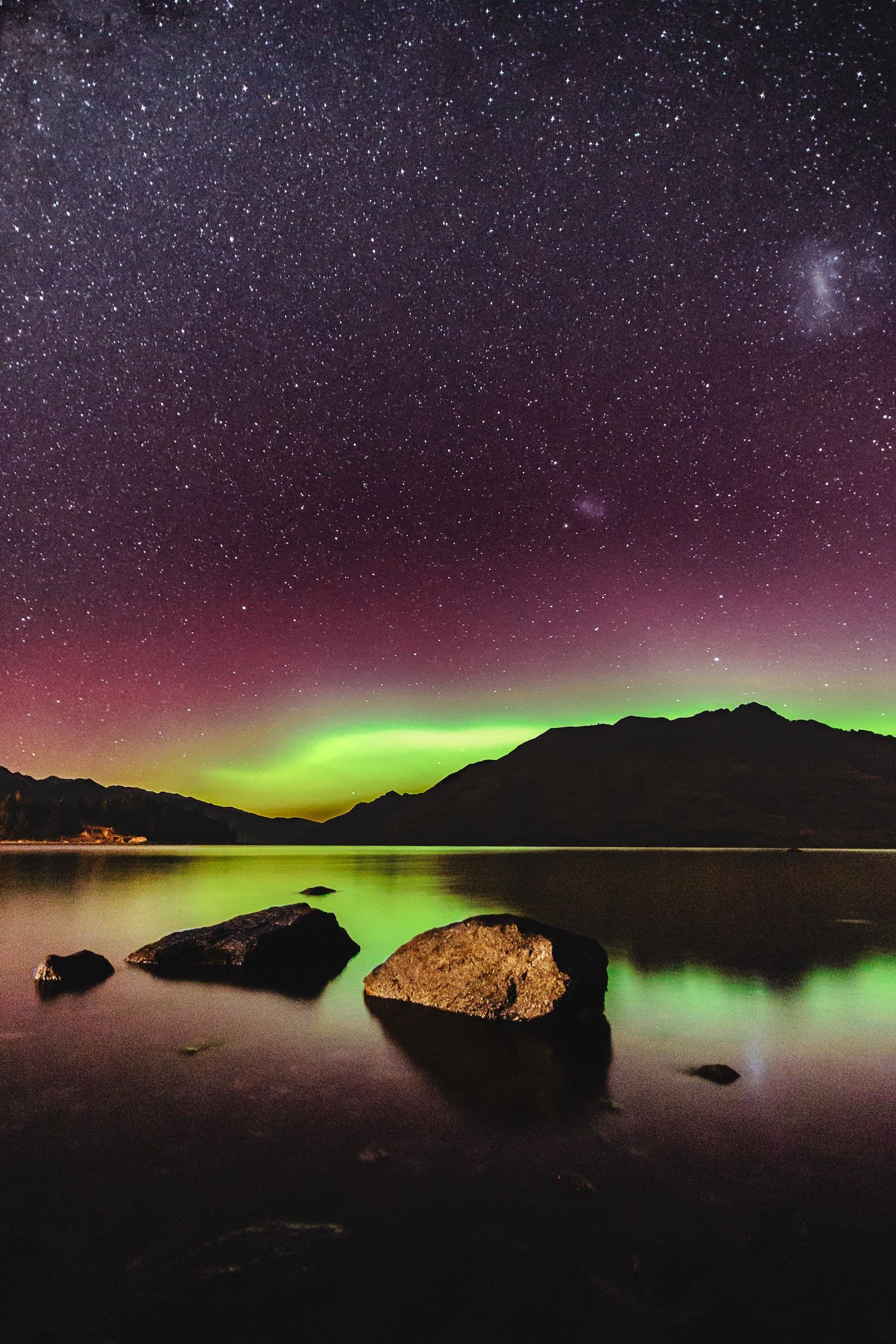 ---
Thanks so much for reading my Queenstown Itinerary!
Pin & Share This Queenstown Itinerary with your New Zealand travel squad!
https://www.jonesaroundtheworld.com/wp-content/uploads/2019/07/Best-Queenstown-Itinerary-4-Days.jpeg
1000
1500
Dave
https://www.jonesaroundtheworld.com/wp-content/uploads/2017/03/logotry-1-1-300x106.png
Dave
2019-07-20 23:46:13
2020-10-30 18:09:17
The Ultimate Queenstown Itinerary & Travel Guide