Planning a trip to Bermuda soon and looking for a solid travel itinerary? Well, look no further, because I've got the ultimate Bermuda travel guide for one week (written by a local)! This will go over lots of helpful information like where to stay, when to go, how to get around, best things to do, and hidden gems! Trust me, this Bermuda itinerary will answer all your questions!
Bermuda is probably best known for its association with the mysterious disappearances and strange storms that created the still-existing no-flyover zone! While the jury's still out on the truth behind all this, what I do know about this tiny archipelago in the middle of the Atlantic is that it is unlike any other in terms of its beauty, people, and culture.
Whether you've got all seven days or just three to spend, this Bermuda itinerary has everything you need to make your trip the best it can possibly be.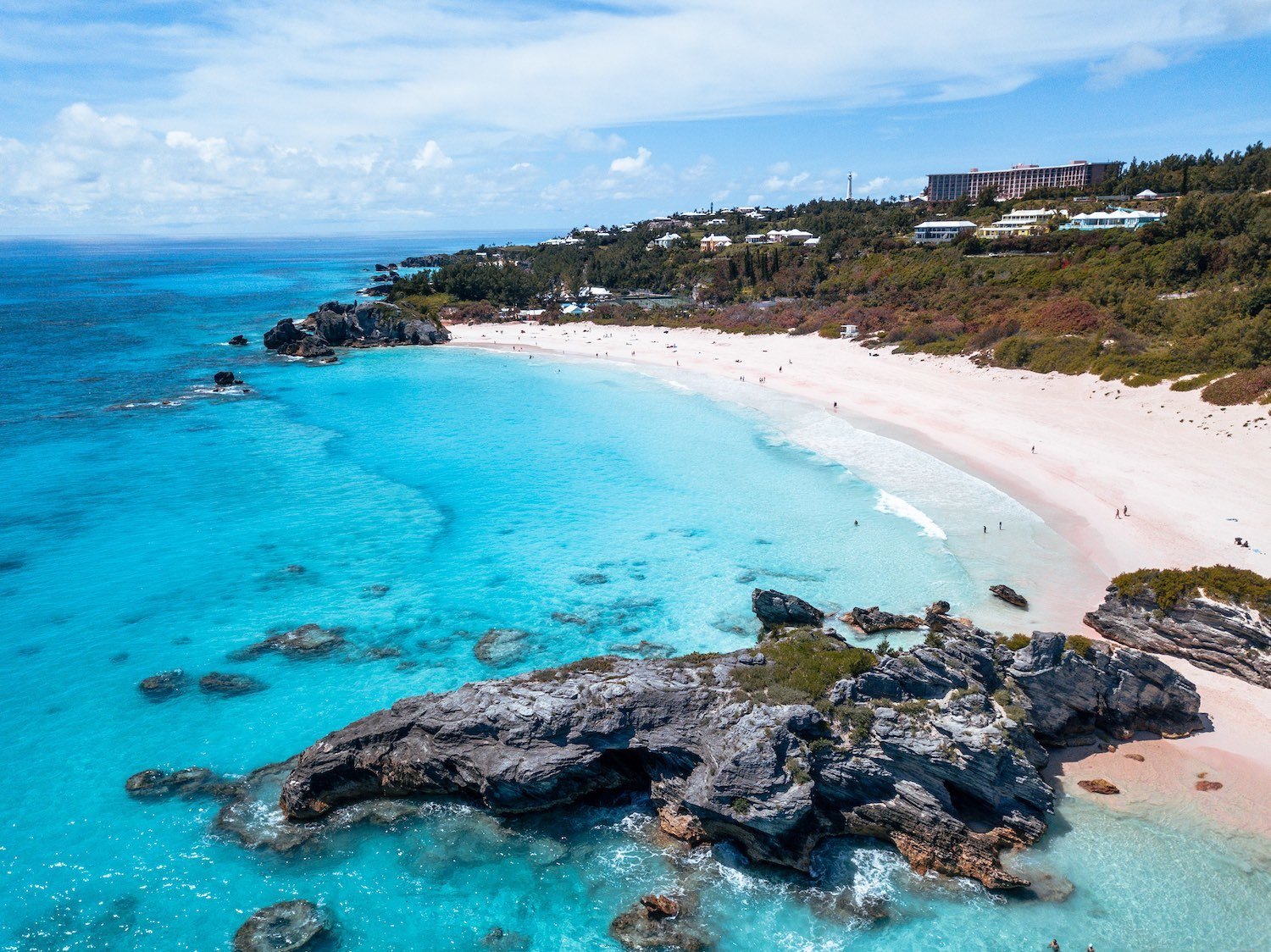 ---
Getting to Bermuda
If you're flying from the east coast of the United States and Canada, you're in serious luck: flights to Bermuda are cheap and fast with Jetblue, American, United, Delta, and Air Canada; I'm talking under 100 dollar flights, round trip! Not to mention, direct flights from New York and Boston are a little less than one and a half hours. If you're coming from somewhere else, it can really add up if you don't book a bit far in advance, so be sure to watch out for deals.
My recommendation for finding cheap flights is to try to be flexible, and use sights like Skyscanner and Google Flights to find the best dates for you! You could also sign-up for a free email newsletter on site like Scott's Cheap Flights or Airfare Watch Dog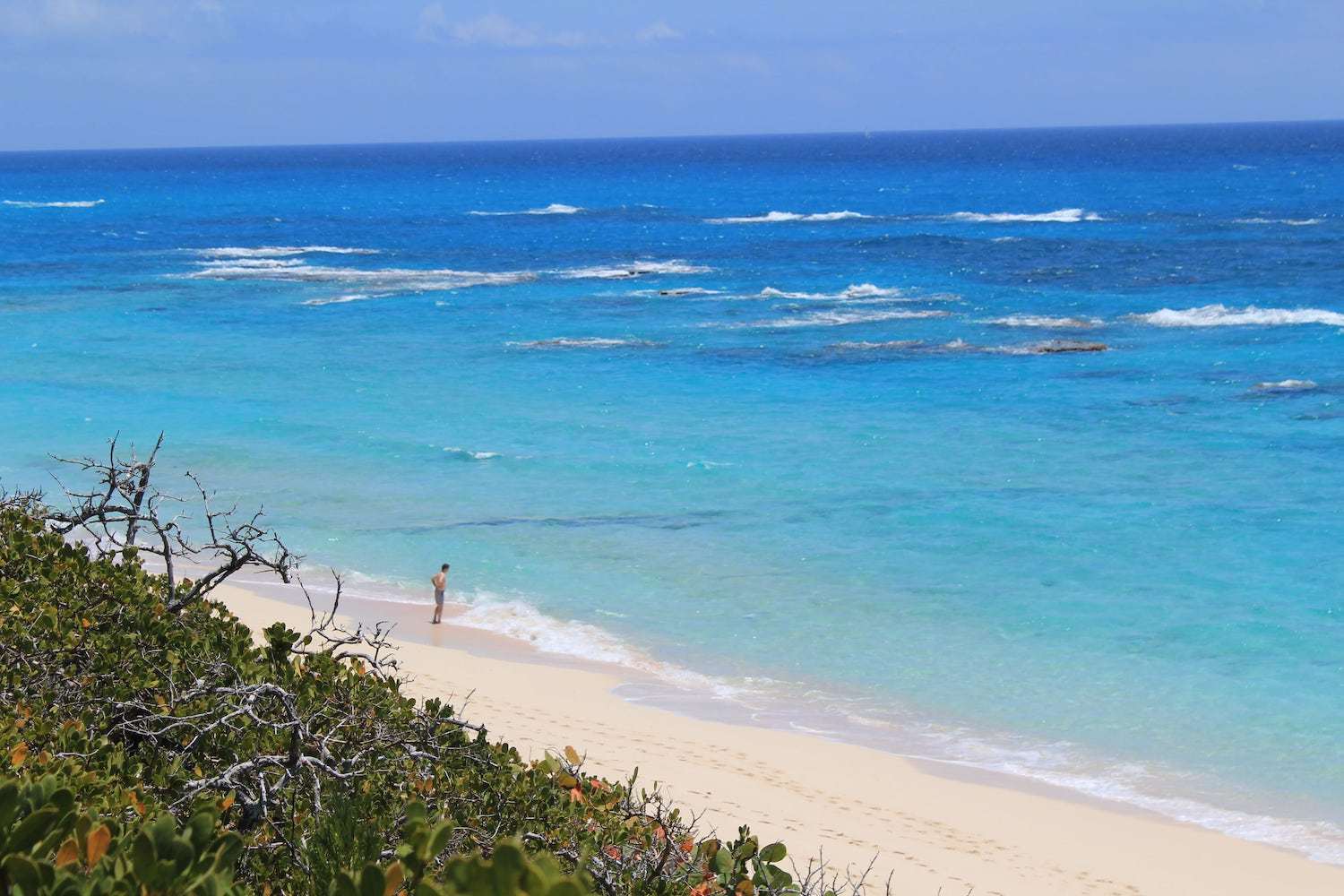 ---
How to get around Bermuda
Bermuda is small, which means everything is quite close to each other, but it also means there aren't many options in the way of public transport. The bus and a ferry that are very easy to use, but it's really special to see the island on your own time with personal transportation like mopeds or twizys.
Taxi: though this can be expensive, taxi drivers are the friendliest in the world and make incredible tour guides. Often, if you

'

d like to do an entire day tour with your driver, all you

'

d need to do is ask as soon as you get in, and they

'

ll clear their schedule for you.
Bus: If you

'

re looking to make local friends who will point you to their favorite spots on the island to visit, the bus might be for you. Busses take coins or bus tokens which you can purchase at the Ferry terminal on Front Street. One fare costs $3.50, whereas a day pass will cost you $19. Plus, bus tokens are the same as ferry tokens, so it might be a good idea to spring for the day pass if you

'

re planning to use both!

Ferry: the ride is gorgeous but it does mean you are less mobile, as the ferry only goes to certain well-trafficked areas of the island. I do recommend combining bus and ferry routes to see as much of the island as possible.
Rental Car: You could definitely rent a car for your week in Bermuda, but it really just depends on what you plan on doing during that week. Financially, it might make more sense to only rent cars on specific days, since you really don't need a car the whole week.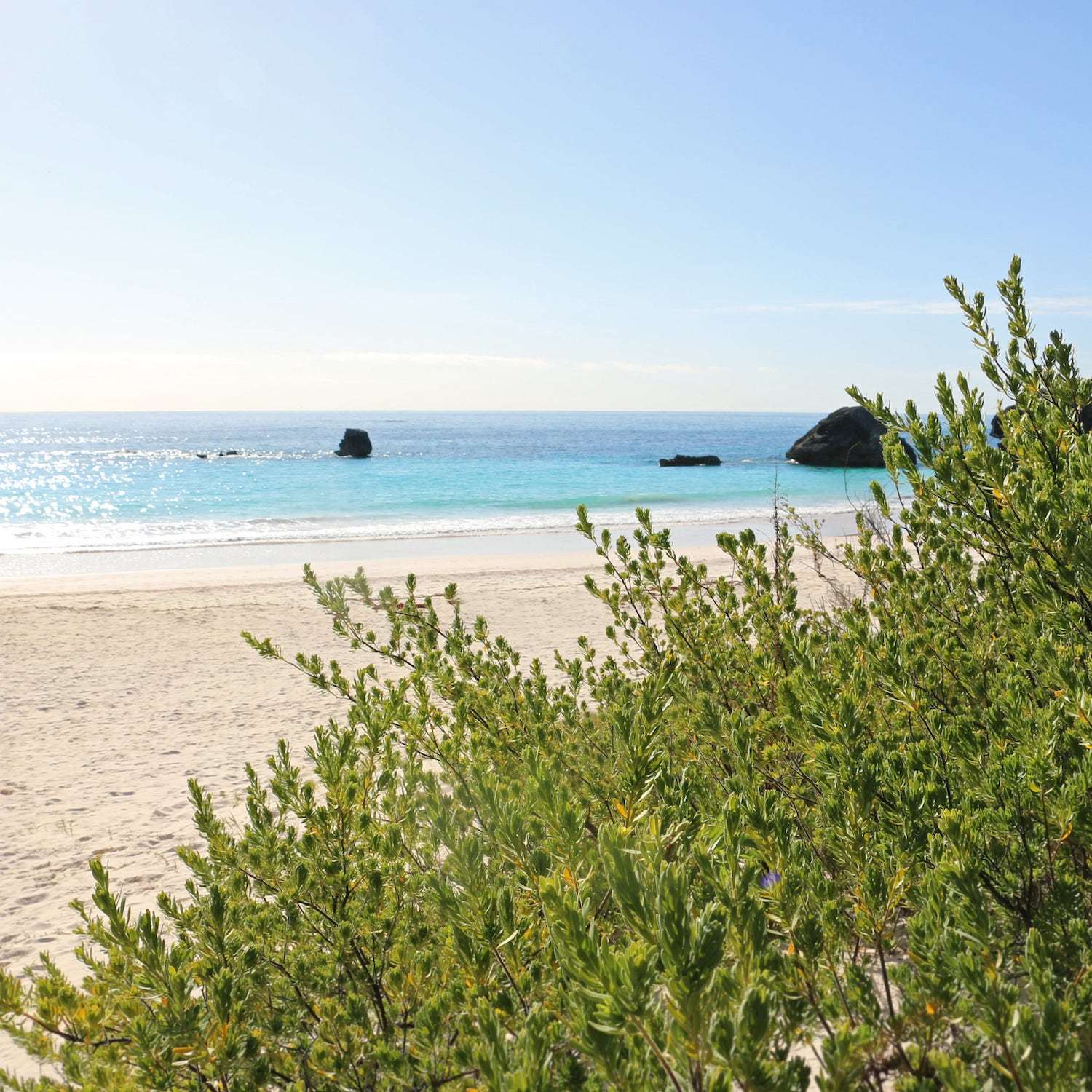 ---
Where to Stay in Bermuda | Best Hotels & Resorts
There are so many options for places to stay in Bermuda, and at many different price points. Here's a comprehensive list of my favorites:
---
Airbnb in Bermuda: This is (as always) a solid option if you're going to get personal transport. This is also the cheapest option on the list: prices start as low as $85/night!
There are tons of incredible apartments, villas, and vacation homes you can rent out for a few days, and know it would be a fantastic way to experience the local island life of Bermuda! Plus, if you register a new Airbnb account, you can save up to $40 off your first night, which is always a nice little travel hack to save some money!
---
If you're in the mood for a more classical Bermudian experience, look no further than Rosedon Hotel. With amenities like afternoon tea and evening live steel-drum performances, this boutique hotel knows how to preserve the heart of Bermuda's history and culture in a way that feels authentic and even modern. Rosedon is a great option if you are looking to stay in the center of the island within its only municipal city. It can get a little expensive but check their specials page for deals like 30% off all rooms when you book for two or more nights in August, and free rides to and from the airport.
Rooms start at $390/night.
Guest review: "I loved this hotel staff was five star with hospitality and so friendly. The room was spotless and the beds was so comfortable. The hotel is a beautiful place for photos and the food is amazing and tasty. Great place to relax for family trips or if your traveling alone or for business." – Rebecca, U.S.A
Read Reviews & Check Availability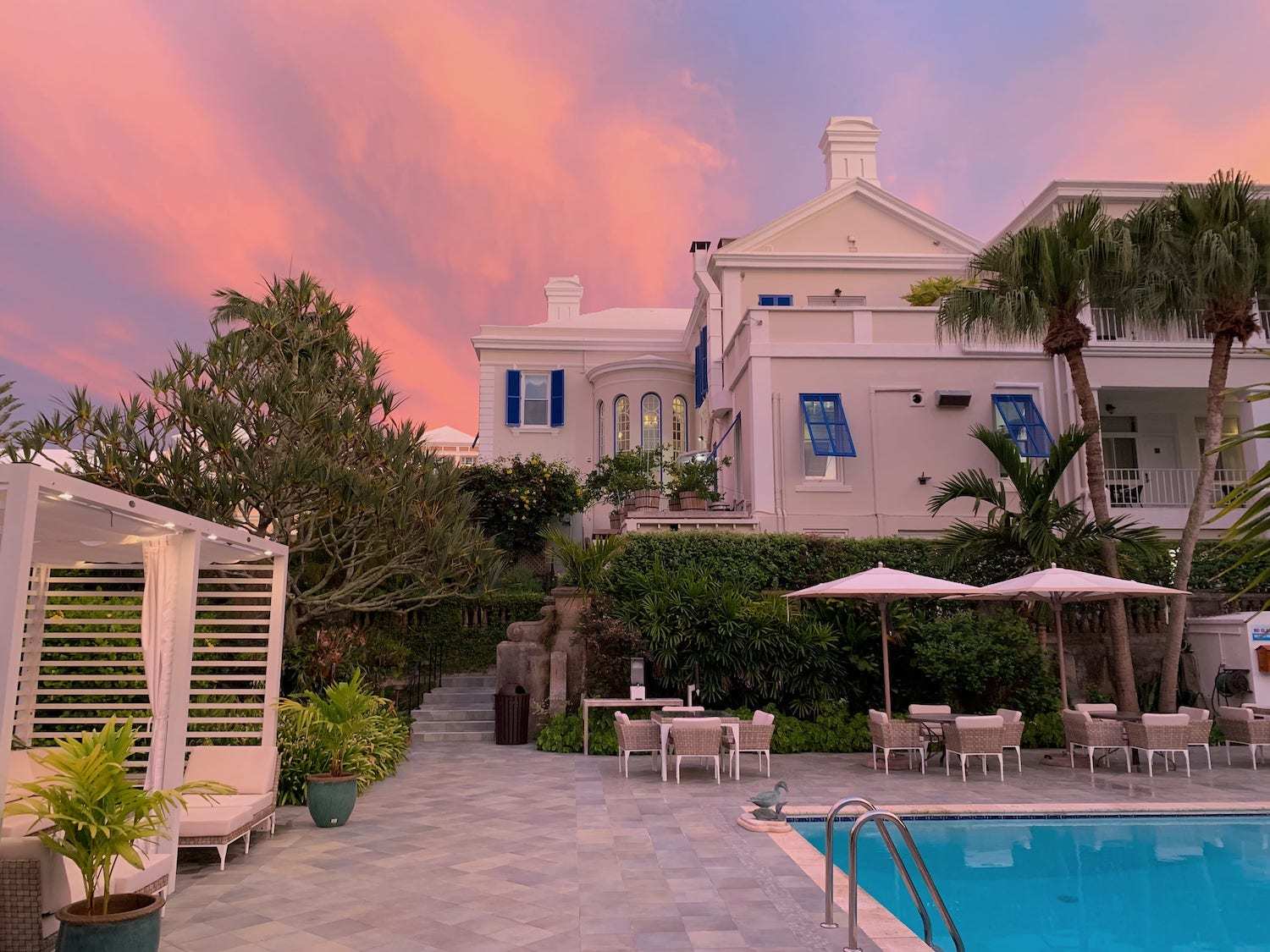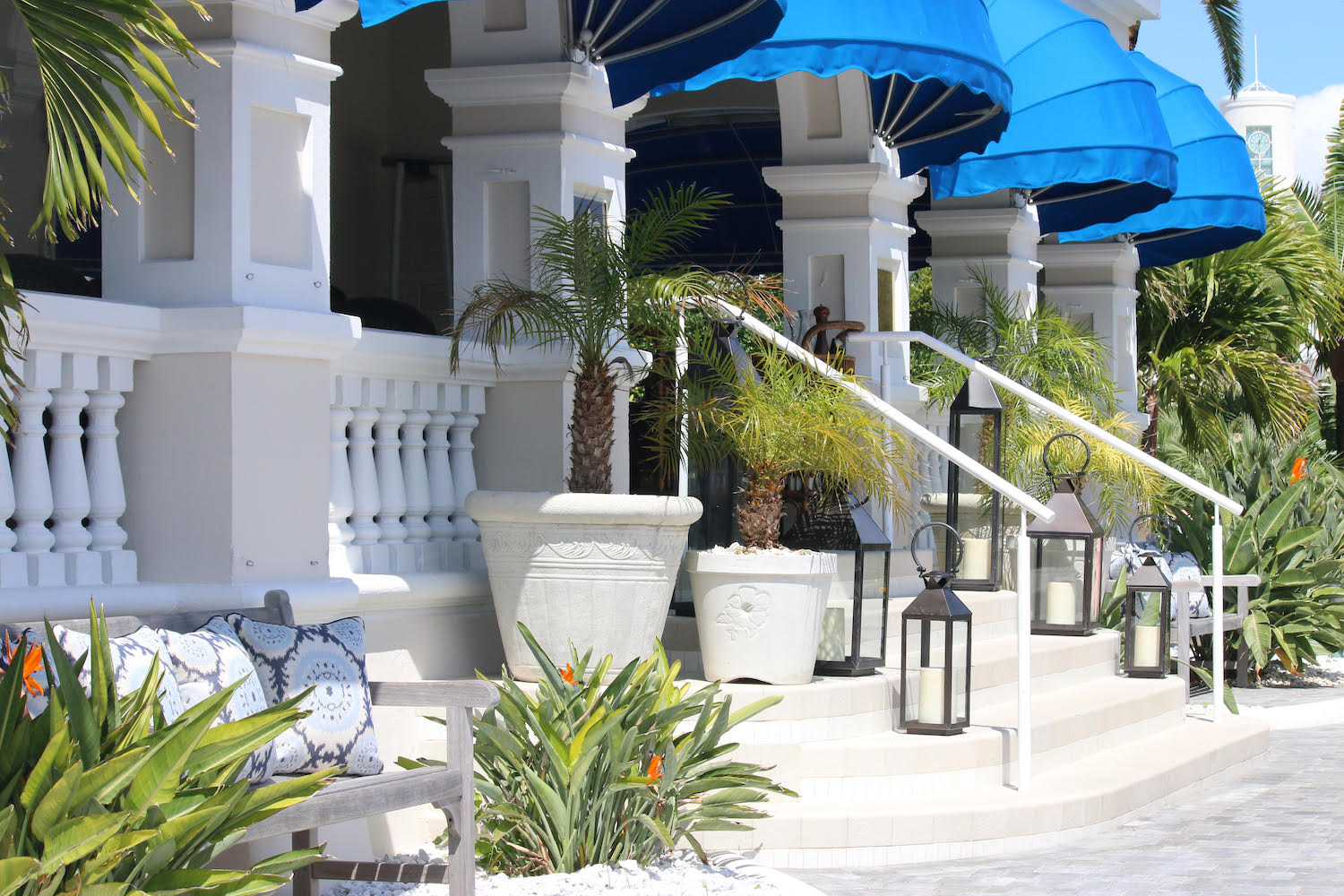 ---
Cambridge Beaches(LUXURY) – AMAZING VIEWS
Cambridge Beaches may be a bit expensive, but if you're coming to Bermuda to experience the best of what it has to offer, I highly recommend at least one night's stay. If you'd rather save your money for food or adventures, at least make sure you book one dinner reservation at Cambridge Beaches' beach-front restaurant 'Breezes'.
Prices for this resort start at $449/night.
Guest review: "Relaxation at its finest. We were in the ocean view room-Long Bay. Such a beautiful spot. Staff were extremely nice and helpful. The room was very clean and the food was excellent. Location is pretty convenient. Easy walk to grocery store/liquor store. Free shuttle to the dockyard for trips to Hamilton." – Dan, U.S.A
Read Reviews & Check Availability
Cambridge Beaches Resort, Bermuda
---
Bermuda Itinerary Day 1: Go to the Beach
You've arrived in Bermuda, finally, and the first thing you want to see is… the beach, of course! Bermuda is famous for its cerulean blue waters and unusually pink beaches. The only problem is, in the summer, some of Bermuda's best beaches can be a bit over-crowded. If you want to skip the crowds of sun-burnt Americans, no fear: there is more than enough beach to go around.
Things to do for the ultimate beach day:
Take a long walk along Horseshoe Bay
Have a picnic in Jobson

'

s Cove
Relax on Warwick Long Bay
See the entire island from Gibb

'

s Hill Lighthouse
Have dinner at the Dining Room
---
Horseshoe Bay
If you're looking for a top beach in the world as chosen by Conde Nast, look no further than Horseshoe Bay. If you head here too late in the day, though, prepare for hoards of tourists. This beach is on almost every westward bus line, so it's the easy to get to for anyone without personal transport. I recommend taking the bus early in the morning to get there before crowds and walking all the way down the beach until you find a small path. This will lead you to a maze of lesser-known smaller beaches and cliff-top views of the ocean. If you go early enough, you might even get an entire beach to yourself.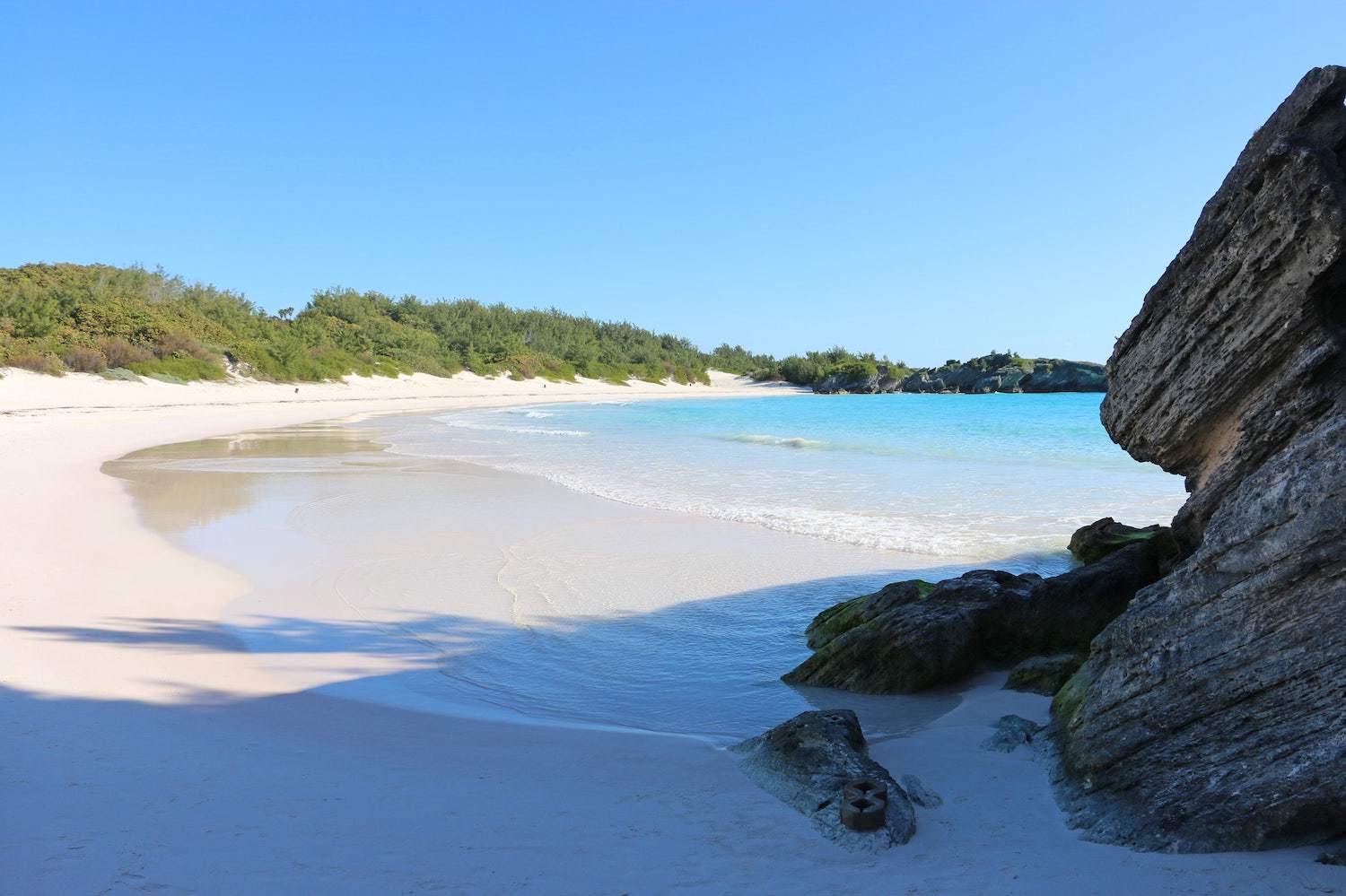 ---
Johnson's Cove
Jobson's Cove is a rather famous one, and is the perfect place to set yourself up for the day if you've brought your own picnic. If you're staying in a hotel, have them prepare a little picnic for your trip; if you're in an Airbnb, be sure to stop at the nearest grocery store, Supermart, for supplies before making your way to the beach.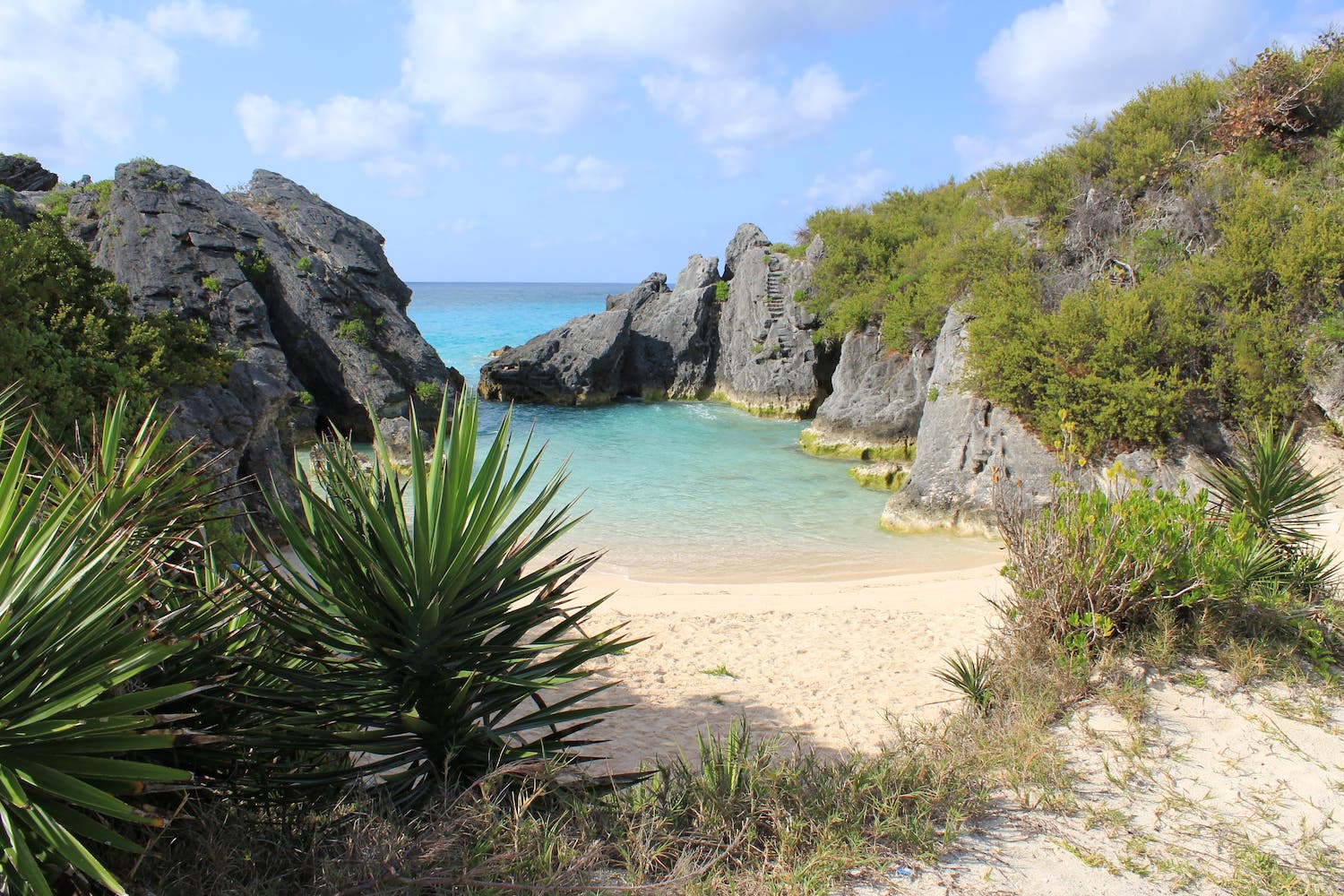 ---
Go Cliff Jumping and Exploring
In the summer, you'll typically find locals climbing all over the unusual rocks that punctuate the shoreline here. Follow them if you're feeling a little crazy and want to go cliff jumping. Once you've had your fill, take a walk through the sandy paths toward Warwick Long Bay, an often-forgotten stretch of beach arguably even more beautiful than Conde Nast's preferred spot.
Gibb
'
s Hill
By the end of the day, you'll no doubt be feeling a little sun-tired. End the day by watching the sun go down at the top of Bermuda's first and oldest lighthouse, Gibb's Hill, just a stone's throw away from Horseshoe Bay. Climb its 185 steps for the best panoramic view of Bermuda and then eat dinner just below in its adjoining restaurant, The Dining Room.
---
Bermuda Itinerary Day 2: A Journey to the Past
To get the full experience this unique little archipelago provides, it's important to make time for its still-existing first-ever town, St. George's. This small town is known as the oldest continuously occupied settlement in the Western Hemisphere. Its history, churches, cobblestoned streets and quaint cottages make St. George a must-do for all visitors.
Things to do:
Watch a historical reenactment in the town square
Visit local art galleries and museums
Have lunch at the celebrated White Horse Tavern
Take a walk up to the unfinished church

Make your way to Fort St. Catherine

'

s and Tobacco Bay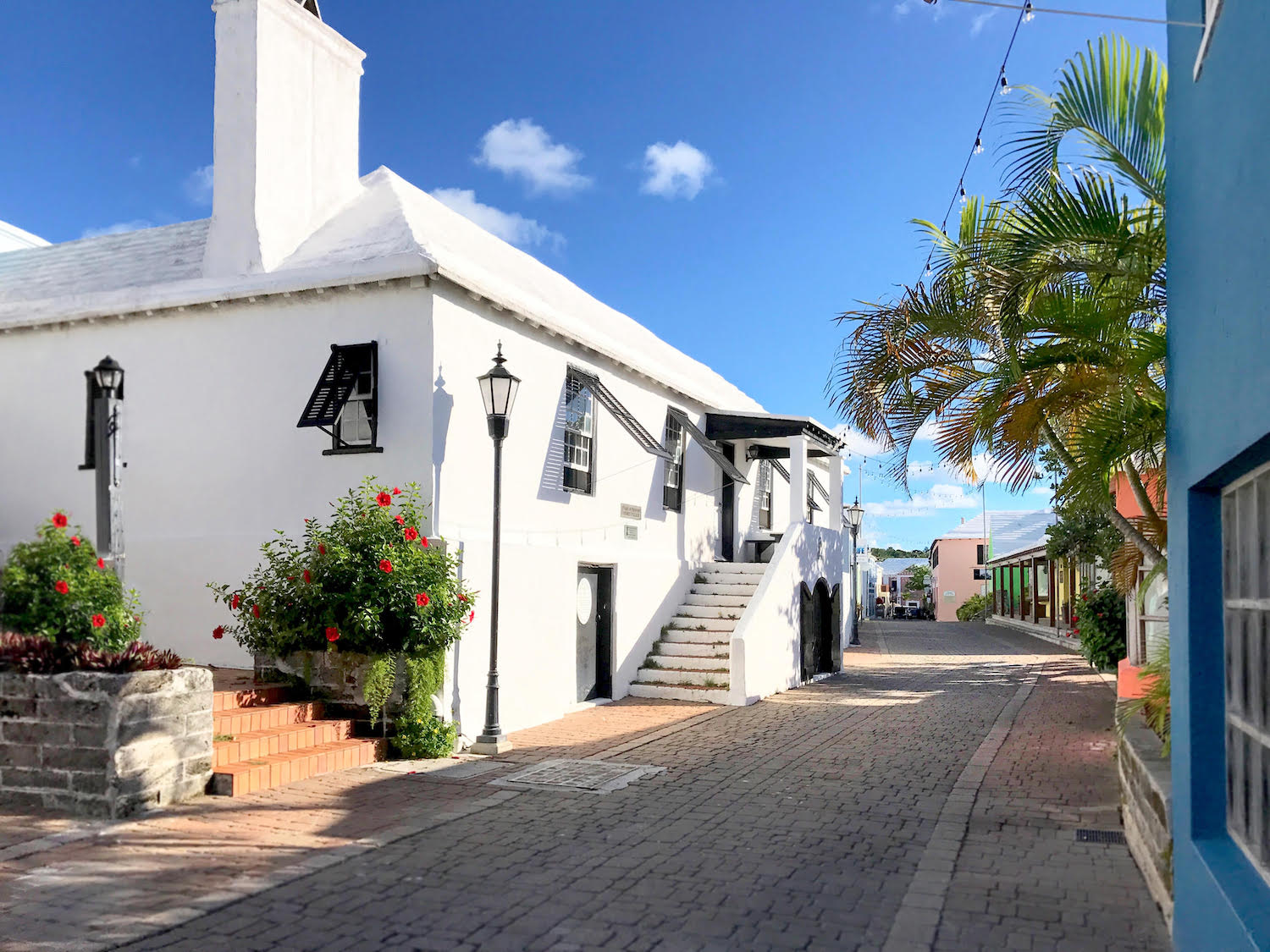 If you're staying outside the eastern part of the island, the best way to get here is by ferry. Take the fast ferry from Hamilton in the morning and arrive right in the middle of town, in King's square, in time for the famous historical reenactment that takes place at noon sharp every day. From there, wind your way through tiny alleyways and around UNESCO world heritage sights like St. Peter's church, the oldest in the Western hemisphere. It's best to get a little lost on these roads by yourself. You never know what you might come across.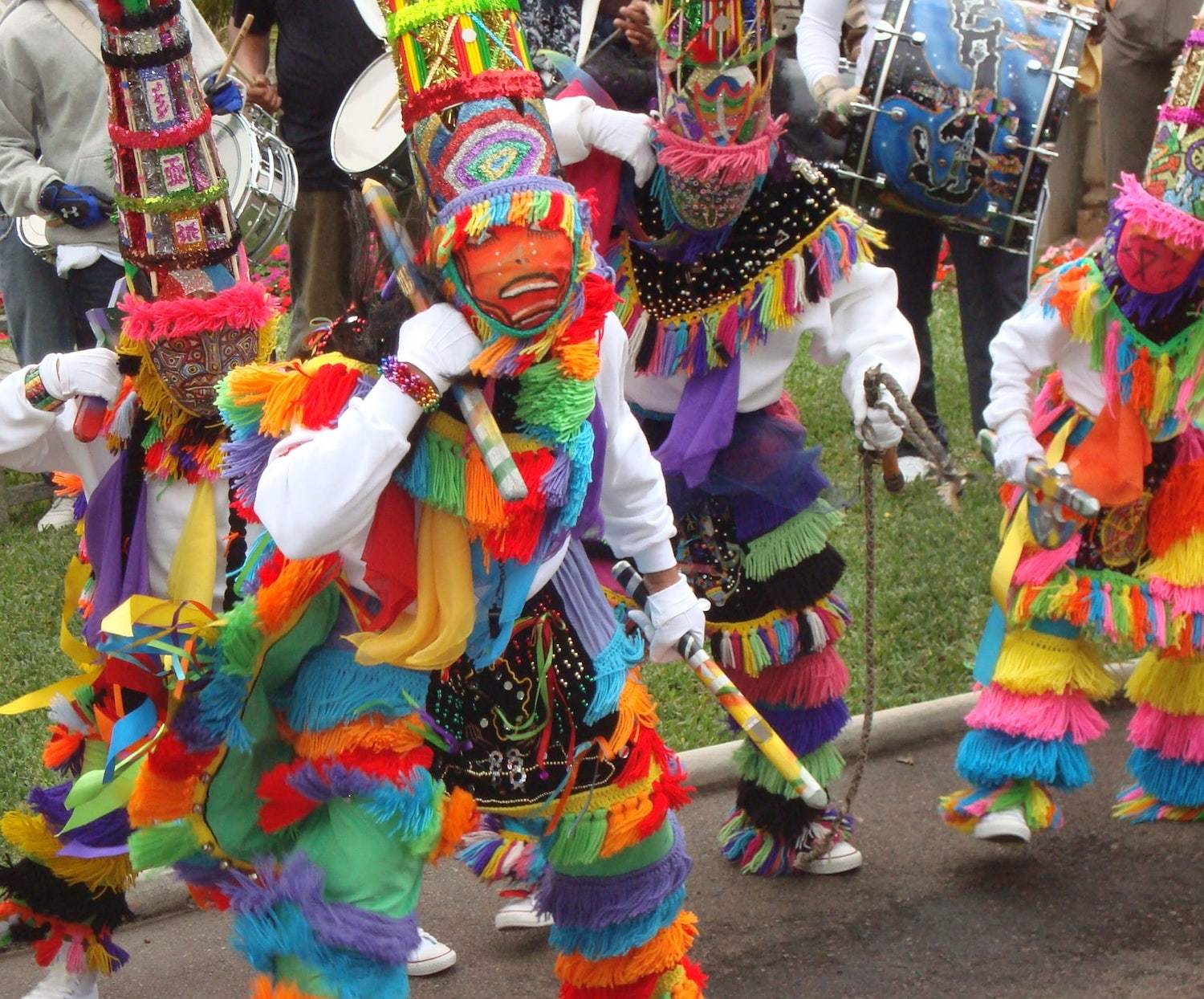 ---
White Horse Tavern
When you're tired of walking, stop in to White Horse Tavern for lunch. Right on the water, this old English-style pub is something of an institution in Bermuda. If you're feeling hungry, try the Bermuda Island burger; it features some of the best local flavors this little island has to offer.
Tobacco Bay
Now that you've explored the town, it's time to get to the beach. Tobacco bay is just about a ten minute walk from the unfinished church, and a stone's throw from impressive historic attractions and fortresses such as the landing site of Bermuda's first settlers, Fort St. Catherine. Even if you're not much of a history buff, this museum and fort is worth the visit, if only for the uninterrupted ocean views. Once you've finished it is also home to one of the most beautiful coves for snorkeling and paddle boarding, and happens to be a favourite among locals for its summer-time evening bonfire and happy hour specials. Don't worry about bringing anything, either; kiosks on the beach provide everything you need, like standup paddleboards, kayaks and tons of snorkeling gear.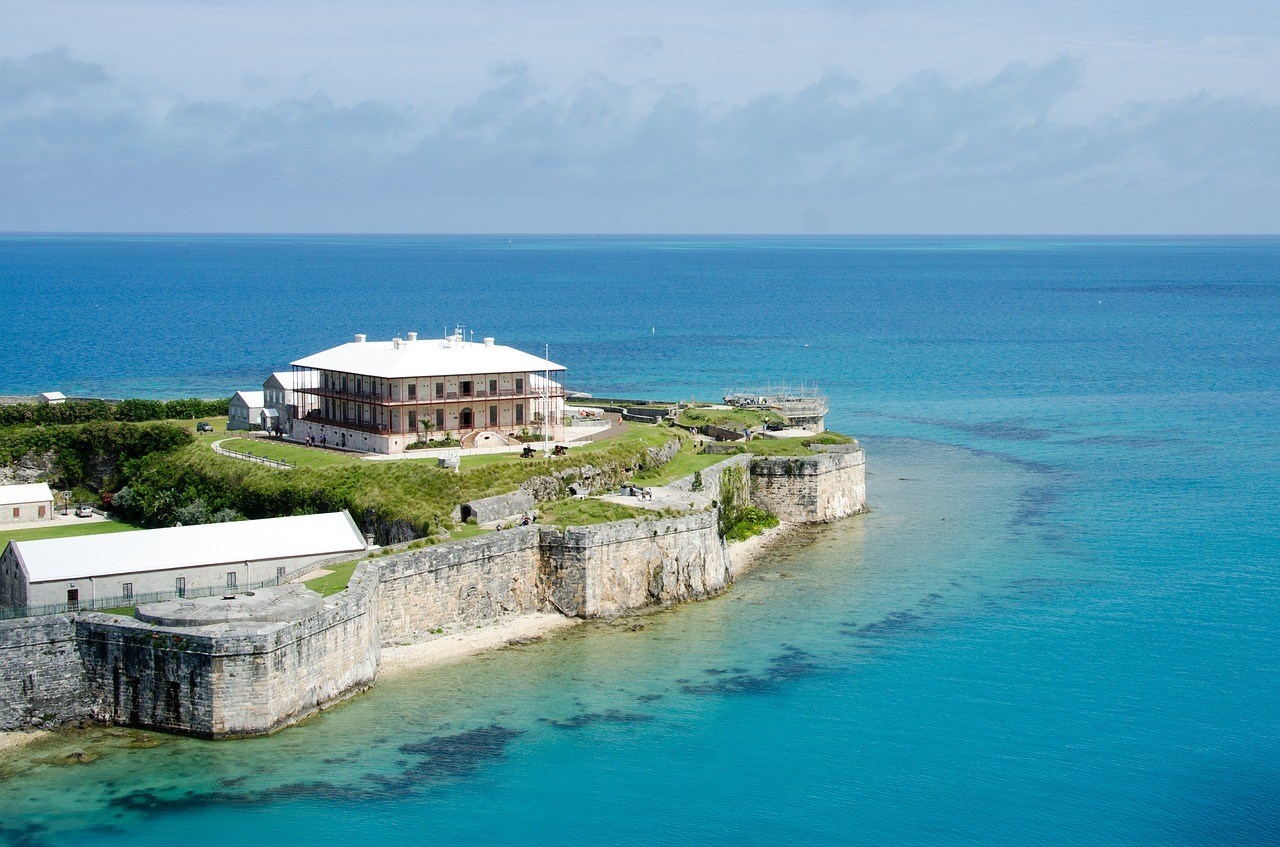 ---
Bermuda Itinerary Day 3: Adventure Time
You can't go to Bermuda without taking a snorkeling or scuba diving tour. Bermuda's intricate reef system has not only protected its shores for thousands of years from eroding away entirely but has also managed to capture many ships – between 250 and 400, to be specific – in its jaws. This makes for some truly amazing snorkeling and scuba diving.
KS Watersports offers snorkeling tours that pick up from Hamilton Princess marina at 10am, or from Fairmont Southampton dock at 10:15am. The snorkel tour stops at two different sights, one shipwreck and one of our famous coral reefs. See reviews here
Price: $89 per person for 2.5 – 3 hours.
Once you've been safely returned to shore, hop on the bus or the ferry and make your way to Dockyard. If you're on the bus, make sure you ask the driver to drop you off near sea glass beach. This little hideaway is famous on the island for being covered in – you guessed it – sea glass. It's the perfect spot for little souvenirs, but it's notoriously hard to find. Luckily, Bermudians are incredibly friendly, and will even walk you to the beach if you're having a hard time locating it.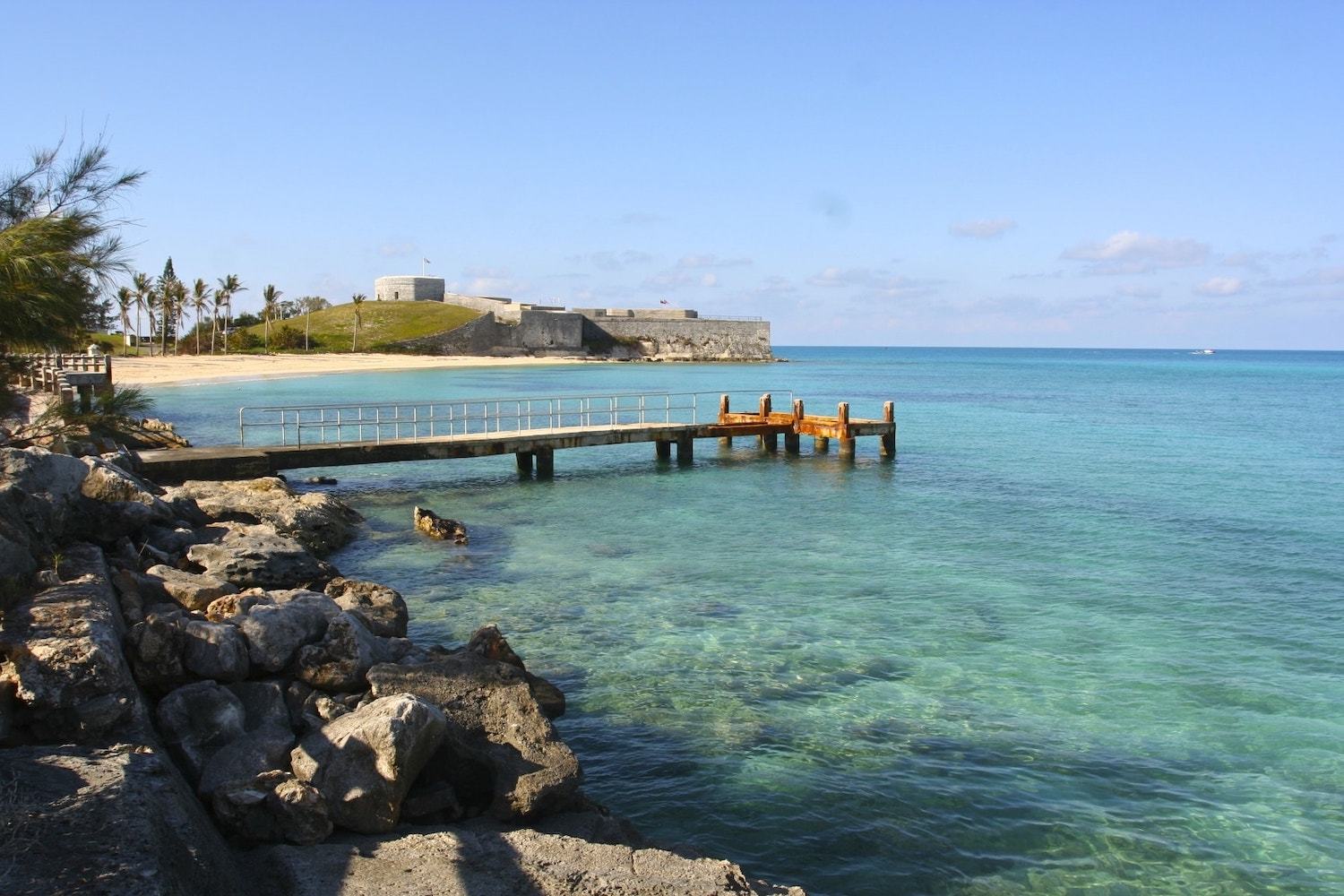 ---
Head to Dockyard
Go by foot or by bus once you've collected all the sea glass you can carry. This historic maritime village is home to a major cruise ship port and serves as a hub for sightseeing, shopping, dining, entertainment and plenty of other great experiences. I recommend stopping into the Clocktower Mall to shop trinkets and have some Haagen Dasz ice cream. From there, wander over to attractions like Bermuda Glassblowers, where you'll be able to witness artisans crafting amazing artworks in real time.
---
Fun Golf
End the day on a high note: Dockyard's best attraction, in my opinion, is the boozy mini-golf course, Fun Golf. Enjoy panoramic ocean views while the sun sets right in front of your eyes, and sip on island favorites like the Dark n' Stormy and Rum Swizzle while you swing and putt. It's one of the best ways to end a great day on the island, especially if you're traveling with a group.
Open daily from 10am until Midnight.
Prices: $15 per adult, $12 per child. Reservations not required.
---
Bermuda Itinerary Day 4: Boating in Cambridge Beaches
If you're on the western side of the island, I recommend renting a boat from Somerset Bridge Watersports. This is easiest to reach by bus or personal transport. See reviews here
Prices: 4 pp 6pp
2 Hours

$95

$105

4 Hours

$145

$165

6 Hours

$200

$230

8 Hours

$260

$280
Now that you've got your own boat to explore the island with, make it your mission to visit the caves that surround Cambridge Beaches Resort. This is one of the calmest, clearest stretches of water you'll find on the island, and there are plenty of tiny beaches you can claim for yourself for the day. Keep an eye out for turtles; this area is well known for its healthy sea turtle population.
---
Lunch by Boat: Breezes
One of the best things to do when you have your own boat in Bermuda is have lunch at Breezes restaurant. This restaurant is on the back side of Cambridge Beaches resort, in a wide bay that is usually filled with locals on their boats laughing and enjoying the calm, blue waters. When you get hungry, just walk right up to the restaurant from the water: you'll be seated immediately. If you'd rather go for dinner, just make a reservation and come back once you've returned your boat. It's a sublime spot to watch the sunset: you can watch the sun literally dip into the ocean as you sip your cocktail.
See a Shipwreck
Once you're ready to return to the water, jet westward toward the open ocean to see one of Bermuda's only out-of-water ship wrecks, the Vixen. This boat serves as a sanctuary for fish today, but originally was purposefully sunk to protect Dockyard from any possible military attacks during the Revolutionary War.
---
Bermuda Itinerary Day 5: Shopping in the City
By day five, no doubt you'll be a bit tired of beaches and hot sun, so why not spend the day in Bermuda's only city? Shop for gifts, explore local businesses, have some tea, or just drink and chill out in one of the many bars and restaurants along Front Street. Hamilton is easily accessible by all forms of transportation and has all the entertainment you need. Make sure you stop into Bermuda's tourism hub and bar on Front Street for some other great adventure ideas and reasonable cocktails.
Bird Cage is new and boasts fantastic views of the Hamilton harbor. Drinks are reasonably priced and the crowd is always positive.
Harbor Nights
On Wednesdays in the summer, Front Street is shut down to cars and turned into one big block party called Harbor Nights. I highly recommend this if your trip coincides; it's a peak behind the curtain of Bermuda's vibrant culture and community. Watch Bermuda gombeys dance in the street while you snack on warm donuts; try a flight of Bermuda rum.
Gombeys are a huge fixture in Bermudian culture: when there were still slave owners, slaves were not allowed to dance unless they were instructed to do so in these costumes for the entertainment of their masters. It slowly became more about protesting than falling in line, though, and today the tradition stands as a reminder and celebration of the strength of Bermuda's black population.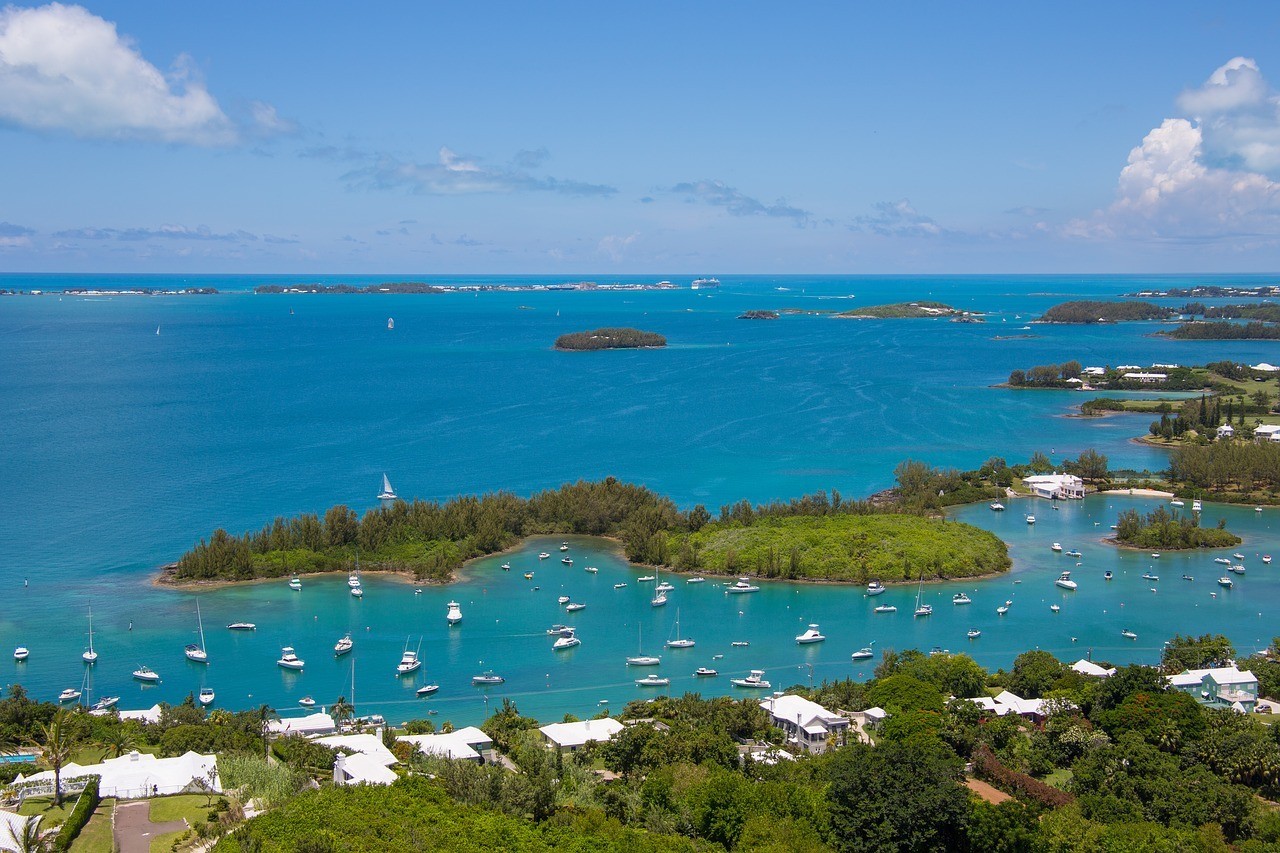 ---
Teatime and Happy Hour
Take a walk to the end of Front Street until you find yourself on Pitts Bay Road and see a sign for the Rosedon Hotel. Walk up the hill to the front porch just before 4.00pm to arrive in time for tea. Rosedon has been around since 1901 and has been serving tea almost as long. Its new restaurant and gardens have recently brought Rosedon into the modern age, though, so expect modern taste with a classic twist.
Finish the evening just across the street at Hamilton Princess in their luxury over-water bar,1609. While the drinks are quite expensive, the views and ocean breeze make this a can't-miss experience.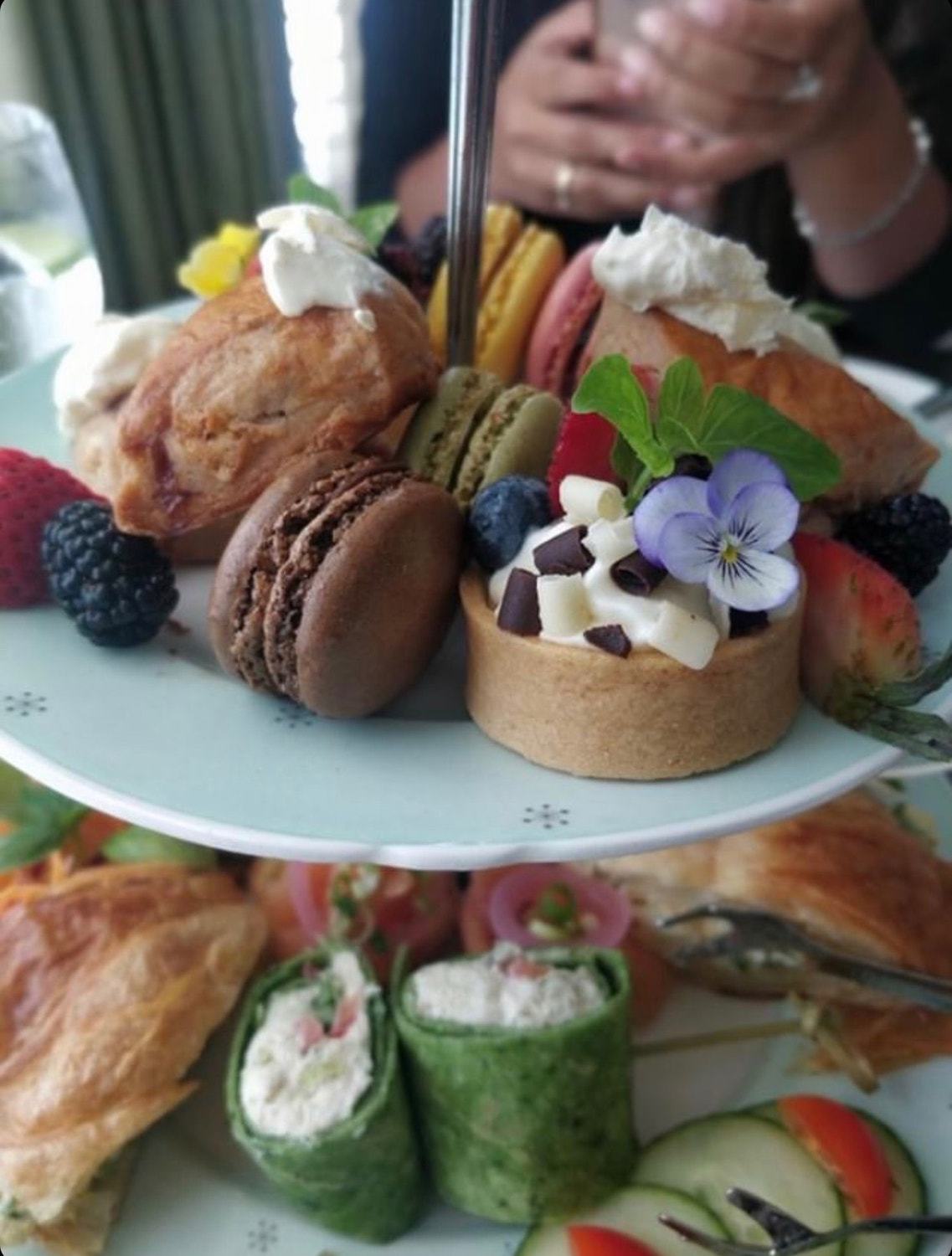 ---
Bermuda Itinerary Day 6: Go on an Adventure
You're nearing the end of your trip! It's the perfect time to go all out. Get wild on a jetski, drive the entire island in a day, or simply put your feet up and let someone take care of you on a luxury Catamaran cruise.
Jet Ski Tours – Somerset Bridge Watersports
If you're looking for a great adventure and love a good thrill, look no further than Somerset Bridge Watersports' jetski and snorkeling tours. It's a little expensive, but worth every penny. You'll spend two hours weaving through coral reef formations and then diving down into them, feeding fish at the shipwreck-turned-nature reserve The Vixen, anchoring and swimming at the famous Pompano Beach sand bar. See the best of Bermuda in the most fun way possible. Plus, if you don't have your own transportation and take the ferry into Dockyard, Somerset Bridge tours pays for your taxi to their location.
Price: $200
Duration: 2 hours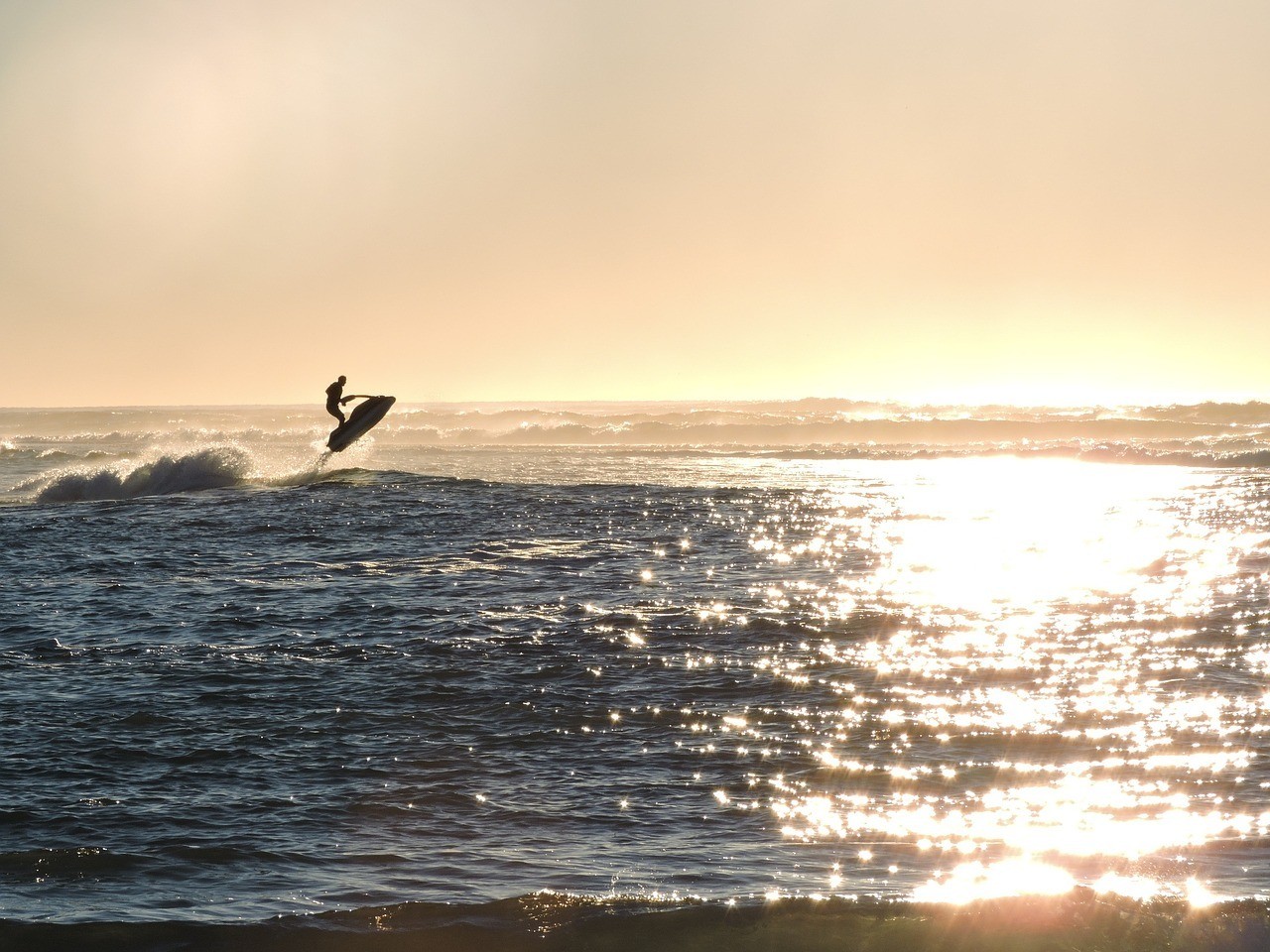 ---
Rent a Twizy – drive the entire island in a day
Twizys are tiny electric cars for two people. They are not only good for the environment and much safer than a moped, but also incredibly fun to drive and easy to maneauver. They also happen to be one of the cheaper options for transportation if you've only got a few days and want to see as much as you can.
Price: $99 per day
If you're planning on making a day of your own with a Twizy (which I highly recommend), you should make time to visit Admiralty House. This strange landmark is made up of jagged cliffs that have become famous across the island for their adrenaline-inducing powers. It's a rite of passage among locals and, if nothing else, one of the most beautiful look-out points on the island.
---
Explore Bermuda on a Catamaran
This is one of the best ways to get the most out of your vacation in Bermuda if you're only visiting for a short time. The catamaran company will take care of absolutely everything for you, from meals and cocktails to all the water sports and activities you could possibly want. Just meet the cruise at the dock in Dockyard at your chosen time. They'll drop you off back in Dockyard, where you can then head back into Hamilton by ferry for drinks or stay in the area and try out one of the more local bars.
Prices: 74.99 per person for 3.5 hours
Restless Native Catamaran Sail & Snorkel | Shore Excursion | NCL
---
Bermuda Itinerary Day 7: High Notes
There's so much to do in Bermuda, and this itinerary barely scratches the surface. You'll see everything that makes this island so special if you follow this itinerary, but there are plenty of things to do that I didn't cover, too. Take a look at 50 things to do in Bermuda for a more comprehensive list.
Cooper's Island Nature Reserve
Cooper's Island is one of the lesser-known and most beautiful natural sights in Bermuda. Until 1995, Cooper's was a restricted base for the U.S Military and then later NASA. Today, you can wander among its pristine beauty in complete solitude; in less touristy months of the year, you might find yourself to be the only one on Cooper's Island at all. I recommend taking a picnic and a great book or two and setting yourself up for the entire day.
Getting there: Cooper's Island is hard to reach without your own transportation. It's completely isolated and you will not be able to get a taxi or bus once you are over there. I recommend doing this on a day when you rent your own transportation.
COOPER'S ISLAND NATURE RESERVE - ST. DAVID'S ISLAND - ST. GEORGE'S PARISH - BERMUDA
---
Crystal Caves
If you're still in the mood to explore, make your way back to civilisation from Cooper's Island westward toward Hamilton. Just across the causeway, you'll find two of Bermuda's biggest attractions: Swizzle Inn and Crystal Caves.
I recommend checking out Crystal Caves first. This unique spot was actually found by accident by two teenagers. These hidden caves are host to intricate million-year-old formations called stalactites and stalagmites that take thousands of years to build and look exactly like icicles of crystal. The walk through is a truly ethereal experience.
Crystal Caves are open from 9-5pm every day.
Price: $22 per person.
Afterward, walk over to Swizzle Inn to have a taste of Bermuda's original Rum Swizzle recipe. Grab yourself a pitcher and a plate of nachos. Top it off with Bailey's ice cream from the parlour across the street; their flavors are all made in house weekly with Bermuda cow's milk.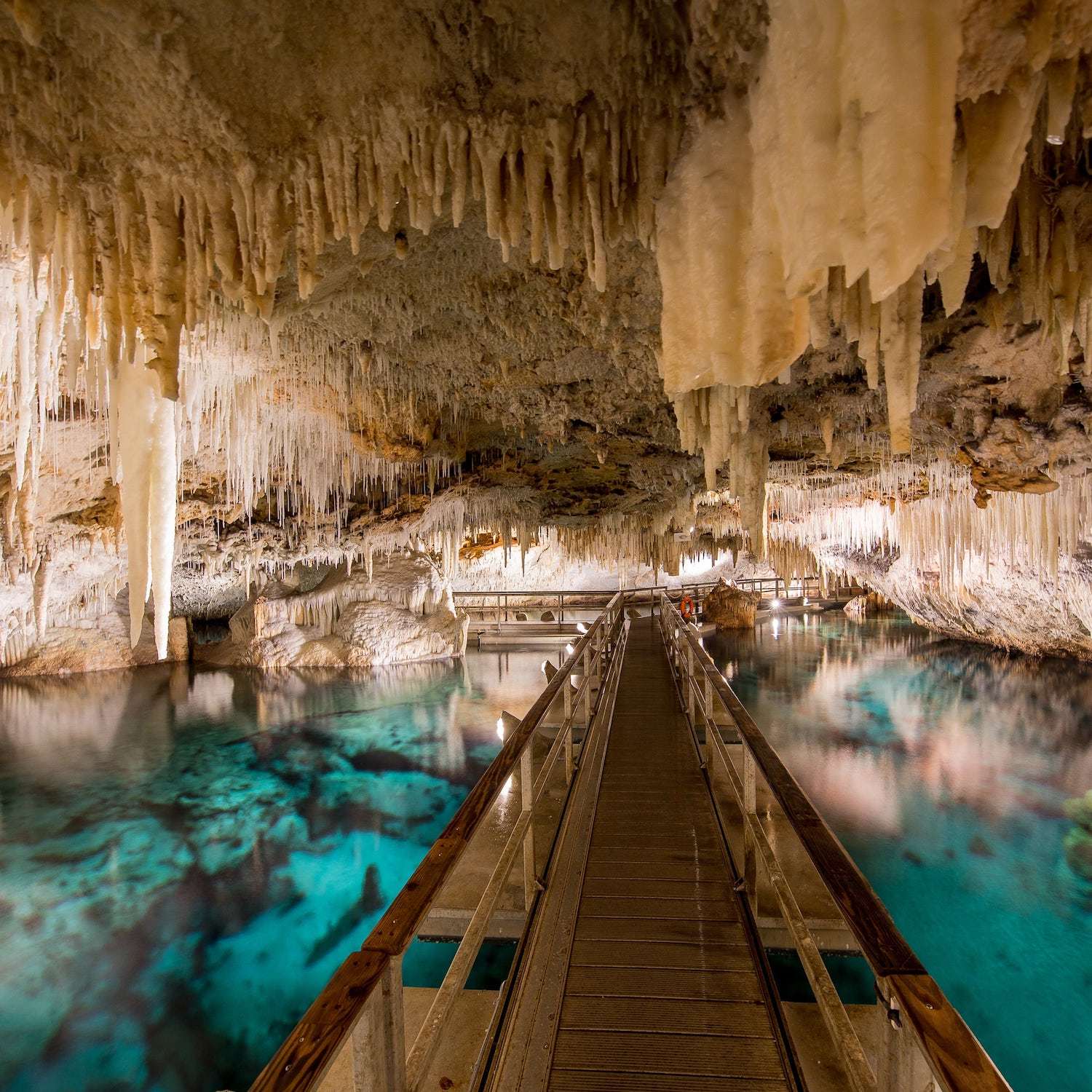 ---
Bermuda Aquarium and Zoo
If there's only one other thing you do while you're in Bermuda, make it the aquarium and zoo. This isn't just for kids; Bermuda's only zoo has two open air exhibits where you can walk among free-roaming monkeys, birds, and lizards. The zoo is seriously worth the visit. Finish the day with a walk over to Flatt's Village on the other side of the bay, where you can find fresh food like poke bowls or flatbreads from the restaurant Village Pantry.
Prices: $10 per adult
$5 per child
The Aquarium and Zoo is easily reachable by bus, predominantly, or by personal transportation.
---
Am I Missing Anything from this Bermuda Itinerary?
If you think I need to add any specific tour, beach, attraction, bar, or whatever else you loved in Bermuda to my travel itinerary! Please, let me know!
What to do in Bermuda: Let's GO!
---
Thanks for reading my Bermuda Itinerary!
Share this Bermuda Travel Guide with your travel squad!!
https://www.jonesaroundtheworld.com/wp-content/uploads/2019/08/Best-Beaches-in-Bermuda-.jpg
1124
1500
Dave
https://www.jonesaroundtheworld.com/wp-content/uploads/2017/03/logotry-1-1-300x106.png
Dave
2019-08-20 00:40:36
2020-08-12 22:59:08
The Ultimate Bermuda Itinerary & Travel Guide |