2017 in Review: The Year Everything Changed
I know I'm really late, but these yearly recap posts are some of my favorite to write!  2017 has certainly been one epic year, and I really do think it's been the best year of my life.  I think I say that every year, but that's a good thing, right…?  :-)
Time just seems to be flying by the older I get, but as the famous saying goes…"time flies when you're having fun", and the past 12 months have been filled with non-stop exciting adventures.  While it's definitely had it's ups and downs…overall it has been the most defining year of my life, and changed just about everything!
---
I'm beginning to look at time in a measurement of lessons. 
What did I learn this year…?  How can I use what I've learned to impact my future in the most beneficial way…?  What was the most significant life lesson learned….?  Who did I meet that changed my life…?
These are all questions I've been asking myself this month, and the answers really are pretty great.
I look at where I was in December 2016, and compare it to where I am today.  While my life is still a chaotic mess, I'm so proud of all that I've accomplished this year.  I've been able to travel to incredible destinations, eat delicious food, and meet some truly fantastic people.
---
So let's dive into it.  Where did Jones Around The World go this year…?
14 Countries Visited || Australia, U.S.A, Grand Turk, Bahamas, Mexico, Israel, Italy, Greece, France, Slovenia, Croatia, Indonesia, New Zealand, and Vietnam.
11 Festivals Attended || FOMO Sydney, Groove Cruise Miami, Sydney Mardi Gras After Party, Inception At Sea, Boogaloo Festival, Anchored Festival, ULTRA Europe & Yacht Life, Outside Lands, Groove Cruise L.A, One Love Festival, and EPIZODE       
---
January-March:  Sydney – Miami (2x)
When I look back and think about how my year started, it can pretty much be summed up into spending time in Australia, and then jet-setting all the way across the world to Miami for two different cruise music festivals.
In January, I had just finished an amazing one month trip down the east coast of Oz, and then attended Lost Paradise Music Festival for New Years Eve.  I spent two weeks couch surfing with various friends around Sydney (thanks mates!), hitting up a couple smaller music festivals, and taking a spontaneous a trip to Melbourne for my first time.
I then hopped over to Florida to attend Groove Cruise Miami, and was once again blown away by this incredible nautical experience.  I stayed a few extra days in the city, and then finally got on a plane back to California.  (It had been over 3 months since I had been home).
After a few weeks of relaxing back home in February, I got an awesome offer to fly back to Sydney to cover the Australia Surf Open & Sydney Mardi Gras!  This was a really massive campaign for me to work on with Destination NSW, and was obviously stoked to get back to Australia.  I'll never say no to a trip down under!
It's funny, because I remember saying somewhat emotional goodbyes to all my friends in Sydney back in January, and then got to surprise them with a "guess who's coming back!?" LOL.
---
Working with Visit Sydney / Destination NSW was a huge opportunity for me, and the trip went super well!  I got to spend sometime exploring Manly Beach, partying it up at Sydney Mardi Gras, and went on an epic two-day road trip down the New South Wales Coast.
After saying my goodbyes to my Sydney mates (again), I hopped on another plane back to Miami…this time attend and photograph a music festival called Inception At Sea.  This was a really fun party, and while it was a bit more ratchet than I had hoped…I met some really amazing people.
The main highlight from this was re-connecting with one of my best friends Nicolo, a friend I studied abroad with in Rome, and hadn't seen in years!  After Inception At Sea, I ended up spending nearly a full month sleeping on his couch, and really enjoyed my time in South Florida.
---
April & May: American Sobriety
At the beginning of April, I vowed to myself to spend one full month without alcohol.  Not that I have a drinking problem or anything, but I had a lot on my mind, and really wanted to focus on my health and productivity.
I was able to to get A LOT of work done during these two months, and was able to start building a business plan for my future.
At the very end of May, I got a really cool job offer to work with Wyndham Rewards, and they sent me on three-day road trip out to Arizona.  This was one of my first decently paid marketing campaigns, and was so excited to partner up with a bigger brand.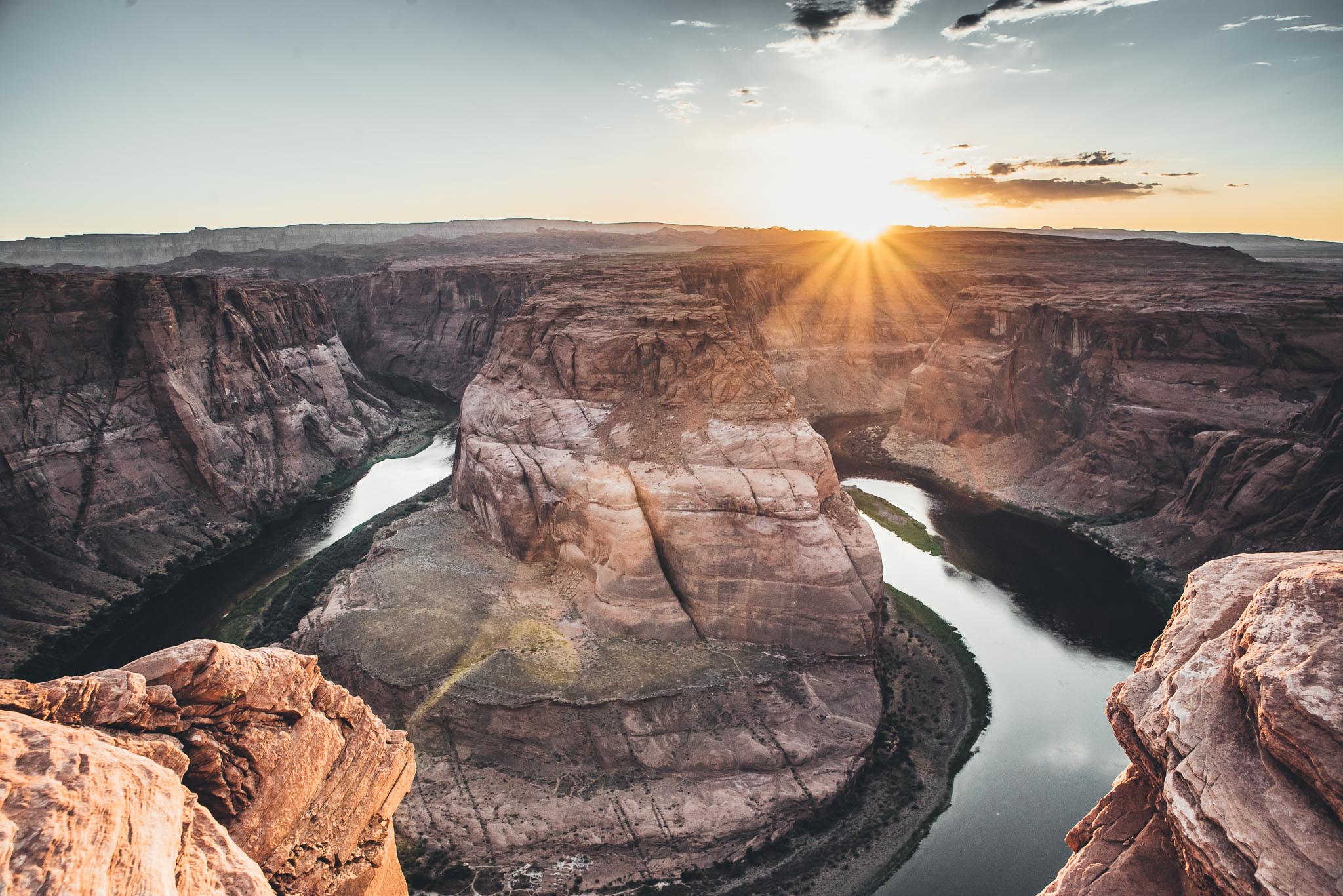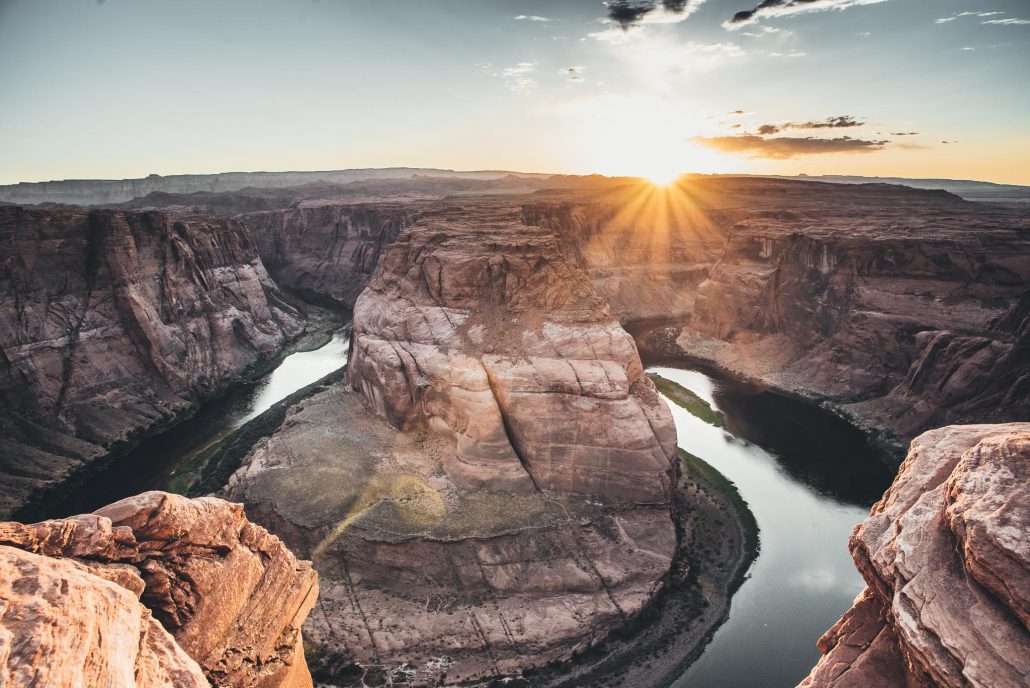 I drove through the night to watch the sunrise at the Grand Canyon, and was completely blown away!  Check out my article 22 Photos That Will Inspire You To Road Trip Arizona for more about that trip.
I also attended my first music festival completely sober!  I'm a firm believer you don't need alcohol to have fun, and Boogaloo Art Car & Music Festival was proof of that.  It was during this weekend I realized that red bull is most certainly a party drug, lol.  That shit will give you wings.  Haha.
---
June:  Israel, Italy, and Beyond!
On June 1st, I packed up my bags and set-off for my next big adventure.  When I boarded that plane to Tel Aviv, I really had no idea where this trip was going to take me, and I had no clue how long I would be gone for.  I'm used to being a nomadic traveler, so I was just excited to get back on the road!
Israel had been a country I had been desperate to visit for a long time, and this ended up being one of my favorite trips of the year!  It was a jam-packed itinerary with Jerusalem explorations, floating in the Dead Sea, sunrise hot air balloon rides over the desert, and Gay Pride celebrations in Tel Aviv!  
It truly exceed my all of my expectations, and I had the best time traveling around the country with the Vibe Israel crew!  Seriously – in just one week, our little travel family formed such a strong bond.  I've got so much love for all these people, and can't wait to reunite with them again.
Read all about my trip here:
TOP 10 HIGHLIGHTS FROM ONE WEEK EXPLORING ISRAEL
Watch the video recap below!
---
Anchored Festival
While initially I had plans to stay in Israel for at least an extra week or two, I got invited to attend another cruise music festival called ANCHORED, and had to fly to Rome almost immediately after the Vibe Israel Tour ended.
So I embarked on this 7-day festival cruise through Greece and the French Riviera, and had an absolute ridiculous time on board.  It was really great to visit beautiful European destinations during the day, and then party it up every night on board the ship.
*I'm actually the festival photographer for Anchored 2018, so if you're interested in coming along, let me know!  It's a damn good time!*
Road-tripping Italy & Visiting Family
I spent the rest of June (and beginning of July) driving around Italy in an Audi, and re-discovering my love for this beautiful country.
Italy will always hold a special place in my heart.  I lived there for over 2 years, love practicing my Italian, and am obsessed with all the food (obviously).
---
The highlight was definitely visiting my cousin's family in Porto Ercole, and I've gotta feeling I'll be spending much more time with them in Italy in the future :-)  We've actually discussed fun little business ideas that would be super cool to see out, but all in due time!  I love the entire Martini family!
---
July:  Slovenia, Ultra Europe, and Yacht Life Croatia
This is the month where I really learned that everything happens for a reason.  
If you read my article, "I'm a Professional Traveler, But Just Made One Epic Mistake", you'll know what I mean.
All of my travel plans changed because I missed ONE flight, but it turned out to be the BEST mistake that could have happened.  After spending 3 days hanging out in Trieste, Italy with a guy I met in Sri Lanka…I took up an invitation to visit Big Berry Resort in Slovenia, and it was absolutely incredible!  Seriously, if you're ever in Slovenia you NEED to visit Big Berry!
I then applied for a last-minute press pass to Ultra Europe, and was stoked when they granted me two tickets to this mega rave in Split, Croatia.  Since I had an extra media pass, I offered it to my friend Brady (the CEO & Founder of the epic company Life Before Work Travel).  It turned out that he was in need of the media pass, and was so thankful he offered me a spot on their legendary Yacht Life trip.
I spent nearly two full weeks in Croatia, and it was simply perfect.  It was my first time attending an ULTRA event (which was awesome), and working with LBW was a dream come true.  I can't wait to work with them a lot more in the future!
Read all about this experience here:
Ultra Europe & Yacht Life Croatia
---
August:  Wonderful Indonesia & Outside Lands
I had plans to stay in Europe for at least a few more weeks, but then I got invited on an AMAZING press trip with Wonderful Indonesia.  Fun fact – my first ever press-trip as a travel blogger was with the tourism board of Indonesia, and I was so excited to partner up with them again.
#WonderfulIndonesia and #TripOfWonders was splattered across my Facebook & Instagram for a couple weeks, and I had tons of fun traveling around the country with awesome fellow travel bloggers.
Read all about my Wonderful trip below:
---
Outside Lands
A huge defining moment for me this year was working with Chase Sapphire!  It's by far the biggest client I've ever worked with, and it was such an amazing campaign to work on together.
I went to three different #SapphireonLocation events, but the first one was to the famous Outside Lands Music Festival in San Francisco, California.  So yes – once again I flew halfway across the world to party it up at a festival!  That's pretty typical behavior for me this year, lol.
Chase Sapphire sponsored Outside Lands, and if you booked a VIP ticket through their Chase.com/experiences page, you got all these amazing festival benefits!  So I was there to document and share the experience of Outside Lands as a Chase Sapphire Cardmember, and it went absolutely perfectly!  It was a ridiculously fun weekend filled with top-notch music, unique dining experiences, and VIP treatment.  :-)
I use my Chase Sapphire card almost everyday of my life, and it's honestly my favorite credit card.  So working on a campaign with Chase was definitely the perfect collaboration!
Read all about my festival experience:
Outside Lands Music Festival:  The Ultimate Golden Gate Park Party
---
September: NEW ZEALAND
Where do I even begin?  New Zealand was everything I dreamt it would be, and so much more!
I was chosen by the wonderful people over at Kiwi Experience to hop on board their big green bus, and share the adventure with my audience.  Besides a few activities being cancelled due to bad weather, it was a completely perfect month. 
I met loads of awesome people, saw mesmerizing scenery, and simply fell in love with New Zealand.  I'm seriously contemplating moving to Wellington for a Working Holiday Visa.  I turn 30 next year, so the chance to do that is disappearing quickly.
The entire Kiwi Experience was tons of fun, and they did an amazing job at showing me the best parts of the country.  While seeing everything in just one month is difficult, it was definitely an experience for the record books.  I can't wait to get back and explore more soon!
I've written extensively about my trip in New Zealand, so check out the articles below for all my Kiwi Experience adventures:
Top 17 Tips for Traveling New Zealand with Kiwi Experience
The North Island of New Zealand: Top 10 Kiwi Experience Highlights
The South Island of New Zealand | Top 10 Travel Highlights
Sapphire Six:  Top 6 Adventures in New Zealand
---
October:  Groove Cruisin' & California Vibin'
I flew back from New Zealand just in time to attend and photograph my third Groove Cruise experience.  It once again proved to be one of the wildest parties in the world, and spent 3-days dancing, drinking, and laughing with some of my favorite people #GCFAM.
If you're a fan of electronic music…then you REALLY NEED to experience Groove Cruise to understand the magic that happens on board that ship.
Read all about it below:
GROOVE CRUISE IS MORE THAN A MUSIC FESTIVAL…IT'S A FAMILY REUNION
The rest of the month was spent catching up on mountains of work!  I had thousands of photos to go through from New Zealand and Groove Cruise, tons of articles to write, and countless emails to respond to.  It was really great to have some more downtime in California, as the the previous 4 months had been pretty chaotic!
---
November:  Destination Wedding Photography
The time had come for me to shoot my first wedding! 
I met this amazing couple, Dean & Wendi, on board my first Groove Cruise Cabo…and they asked me to be apart of their special day.  While I was a bit nervous, it was such an amazing experience, and I'm very happy with the photos I captured of their special day.
I spent a week down in Tulum, Mexico – living it up in an all-inclusive resort!  The wedding was a ton of fun, and I was so happy to be apart of this monumental day in their lives.
When I got back from Mexico, I took a quick trip up to Reno, Nevada to work on a campaign with the Atlantis Casino.  While I was pretty tired, it was a well-paid trip, and I couldn't say no!
Unfortunately, I got extremely sick the second day in Reno, but the trip was still fun.  Take a read below if you're planning a trip to the Reno / Tahoe area anytime soon:
HOW TO SPEND THE PERFECT WEEKEND IN RENO | SLOTS, SPAS, AND SCENERY
I'm planning on going back to Reno this year before Burning Man, and will definitely be staying at the Atlantis Casino.
---
December:  Australia Campaign & Christmas in California
December ended with one of the best work trips I've ever taken!  I just recently completed a partnership campaign with Alaska Airlines and Qantas.  Basically, I was sent down there to write articles for the Alaska Airlines blog (and inflight magazine), as well as provide social-media coverage throughout the trip, and take HEAPS of photos for Qantas.  :-)
I got the opportunity to fly on the inaugural flight from Melbourne – Los Angeles on the new Qantas Dreamliner series, and even got to fly business class (for the first time) on the way down to Sydney.  Both flights were amazing, but I must admit — once you fly business class, it can be hard to go make to economy, lol.
There's honestly so much I could say about this trip!  Everything just went so smoothyl, and had the best trip back to Australia.  It definitely made me realize how much I miss living down under.  Special shoutout to everyone in Sydney, to Damo for exploring Rottnest Island with me, and to Vanessa for being the best road-trip mate I could have asked for!
All of the articles I wrote for Alaska Airlines will be published soon, so make sure you're following along on Facebook to read all about it.  I'll be writing about this trip on my own blog soon, but haven't found the time!
I returned back to California on December 15th, and spent 10 days with the family for my first Christmas home in 4 years!  I've been able to spend a lot more time with my family this year, and it's definitely been a personal highlight of the year.
On December 26th, I flew to Vietnam to spend New Years Eve at Epizode Music Festival.  It was the BEST way to end the year, but I'll save that for a different post.  ;-)
---
So what's happening in 2018…?
Well, I'm finishing this article at the end of January, and it's already been an amazing year (to say the least).
One of main goals though is basically to slow down my travels a lot more.  2017 was truly epic, but I've definitely dealt with the terrible feeling of "travel burnout".
As of now, I'm planning on spending a few months in Bali, Indonesia to relax and enjoy some time in one place.  I'm making a full-time income online now, and really want to focus on improving my monthly revenue.
I'm 100% going to be in Barcelona in June to be the photographer for ANCHORED, but other than that I don't have much other plans set in stone.  I'm going to try my best to make it Burning Man this year, and potentially Midburn in Israel in May.  I know I'll be going to Groove Cruise Cabo again later at the end of the year, but that's about it.
My plans are always changing…and I never know when I'll be receiving an email that could be life-changing!
---
Thanks so much for reading!
These yearly recap posts are just a really fun way to for me to reflect on all the wild and crazy things I do, and I know I'll love reading this article later in life.
Want to stalk me a little further…?
I titled this 2017 blog post "the year everything changed" because it's simply truth.  Both in my professional life and career wise, so many incredible things have happened that have inspired me to build the future I've always dreamed of.
I'm still out here hustling everyday, but I've never felt more confident and motivated in what I'm doing!
Thanks so much for following along everyone, and make sure to subscribe to my adventures around the world on Facebook, Instagram, and Twitter.