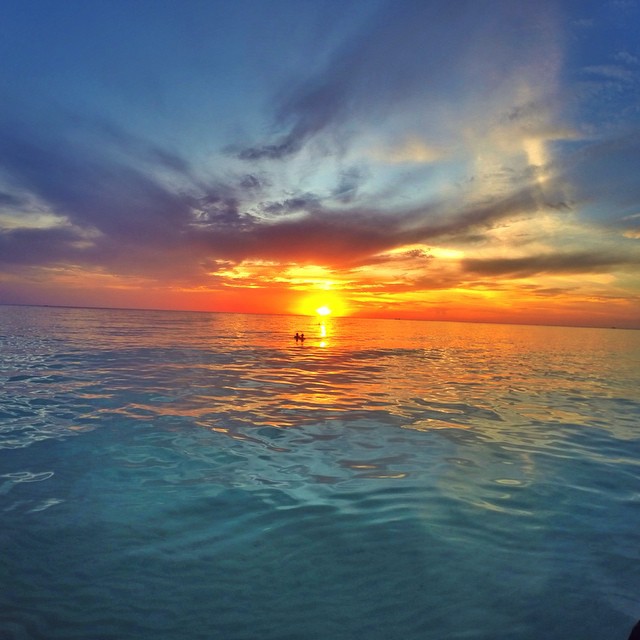 Looking back on 2014 brings me nothing but amazing and life-changing memories.  I don't even know how to express how much year this has influenced my life, but I will always look at 2014 as the year when I got it all "somewhat figured out".  I'm only 25 (for one more month at least), but I can honestly say that I have a general idea of what I want out of life.  Travel is my passion.  Travel is my future.  Whether that be working on a cruise ship to fund more travels, opening up my own hostel, teaching english, or becoming a popular travel blogger (doubtful).  I've got big plans in 2015, and I can't wait to explore more of the world.  But for now, enjoy my little recap of what I was up to for the past year.  7.5 Months in Asia, 2 months back home in CA, and 2.5 months in Europe.  Enjoy!
January
Started out the year in Bangkok.  Got an apartment to call a "home-base" while I began my online classes.  I definitely thought I'd actually be living in Bangkok more permanently, but then discovered that with some time management, I could travel and study simultaneously.
Traveled to the islands for the first time.  Koh Tao, Koh Phangan, and Koh Samui.  All amazing in their own ways.  Was able to go scuba diving for my first time, as well as experienced my first full-moon party, which was quite an experience.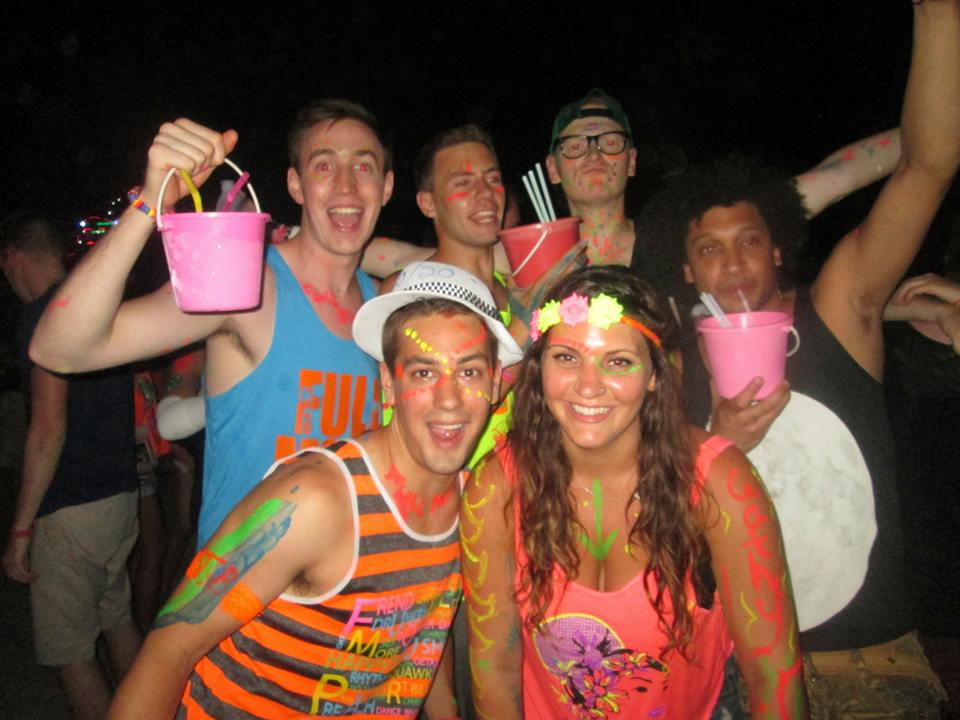 February
On the first of the month I began a short 12 day trip to Cambodia, beginning with an amazing couple days in Siem Reap exploring the Angkor Wat temples, and the famous sunrise photo.
After Siem Reap I made a quick day stop in Phnomh Penh, but continued my journey to visit a couple friends in Sihanoukville.  Serendipity and Otres Beaches were both amazing, and I fell in love with Cambodia.  It was a short stay, but incredible.
After my short trip to Cambodia, I hopped on a plane back to Bangkok to meet up with my friends on Koh Phangan for the Full Moon Party (round two), as well as celebrating my birthday on the 14th.  My 25th birthday was still one of the highlights of the year for me.  My 26th is coming up in one month from now, and I have no idea how I'm going to top last years.
After an epic birthday party in Koh Phangan, I decided it was time to head on over to the magical island of Koh Phi Phi.  I was only planning on spending a few days around Phi Phi, but got stuck there for a week or so.  I mean, how could I leave paradise?
Watching the sunrise after spending the night on Maya Bay, the filming location of the famous Leonardo Dicaprio movie "The Beach".  Easily one of my highlights of the year.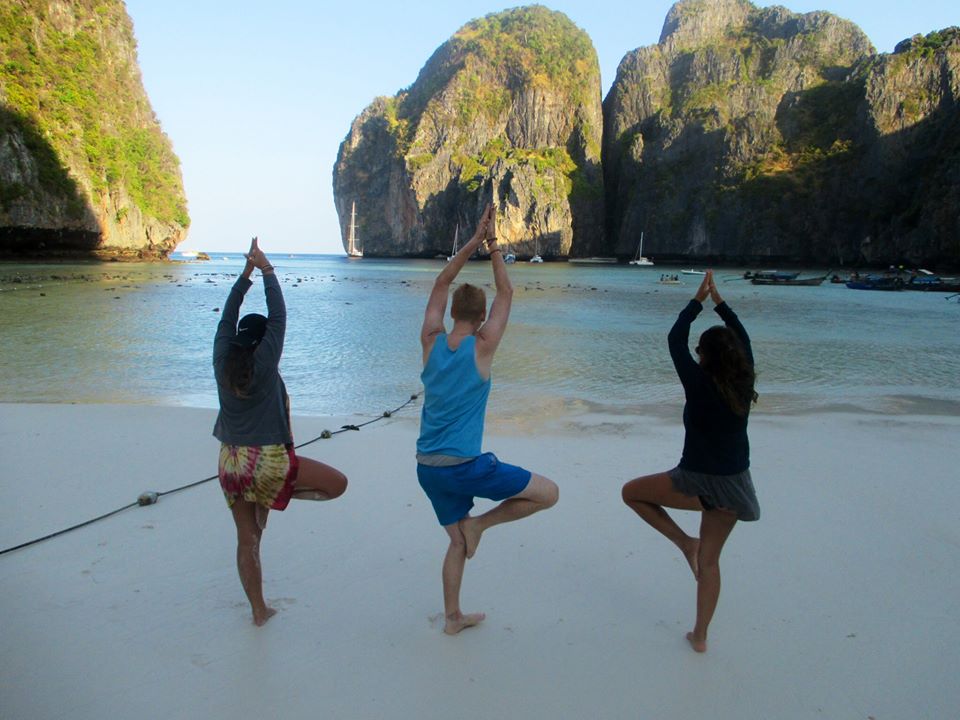 March
This was easily the craziest and most fun-filled month of the year.  This was my last full-month in south-east Asia, and I lived it up to the fullest.  I began the month with an amazing trip to Hanoi and The Vietnam Backpacker's Hostel Castaway Island tour to Halong Bay, which didn't have the best weather, but met some amazing people, and had one wild trip.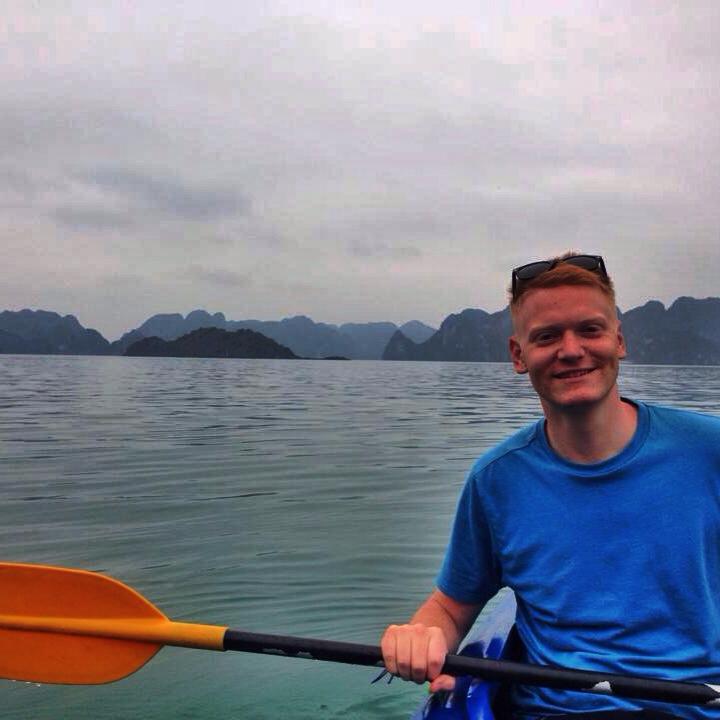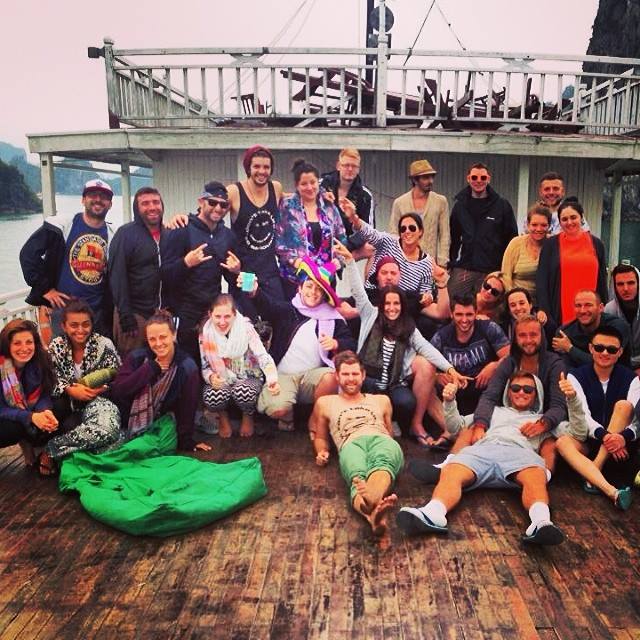 After an amazing / chaotic time in Vietnam, I headed on down to Bali, with a 24 hour layover in Singapore.  I really liked Singapore, and wish I had a bit more time there.  I ended up heading back to Singapore in October, so I got my fix.  It's a beautiful city, but way too pricey for south-east Asia.
Once I landed in Bali, I had no idea what I was in for.  I had done zero research on what to do, and flew there just for 6 days to meet up with my travel crew.  They were posted up on the Gili Islands, so I cruised over and met them there.  I had an incredible day on Gili Air, and was easily one of my favorite days of the year.  Saw one of the best sunsets of my entire life.  It's moments like these I'll never forget.  The photo doesn't do it justice, but it was a big highlight of my first backpacking trip in Asia.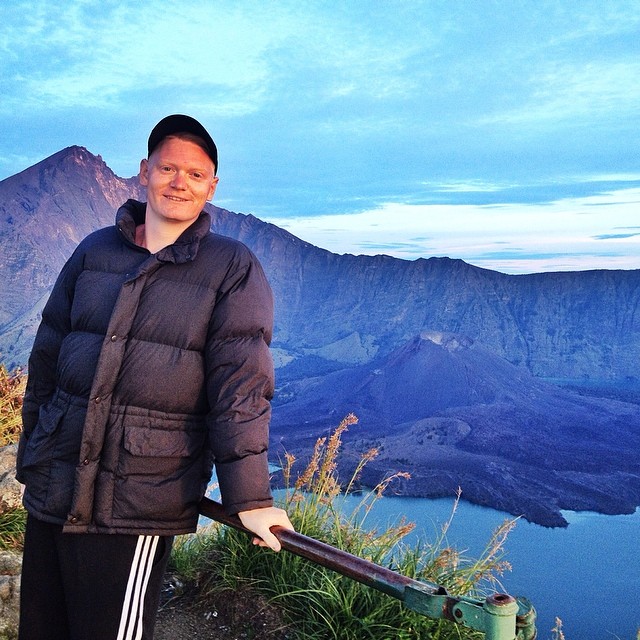 After a very brief stay in Indonesia, I headed up to Kuala Lumpur for Future Music Festival Asia.  It was a blast, but unfortunately the last day of the festival got cancelled.  The first two days were epic though, and had a blast exploring the city.  Ironically enough, I did not like the city too much during my first visit, and now I'm writing this post from KL, and love this city!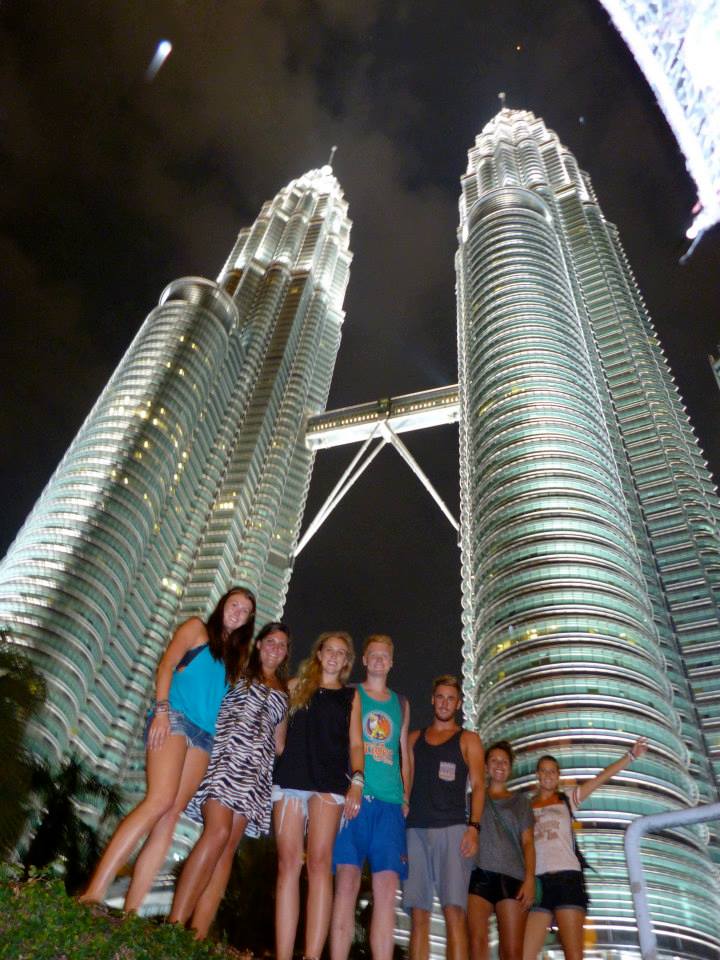 After Kuala Lumpur, my travel crew Cathy and Ashley and I started island hopping around Malaysia.  We traveled to the beautiful Perhentian Islands, Penang, and Langkawi.  All of these places are amazing.  I think more backpackers need to visit Malaysia during their trips.  For some reason, this country does not get as much attention as Thailand, Cambodia, Vietnam, and Laos.
April
With just a couple last days in Bangkok, (which ended up being pretty crazy), my first trip to South-East Asia had come to an end.  I flew home for a family wedding.  Congratulations to my beautiful sister Stephanie and my new brother-in-law Bryce.  Their legal last name is actually Jones, which is funny, because I've been going by Jones since high school!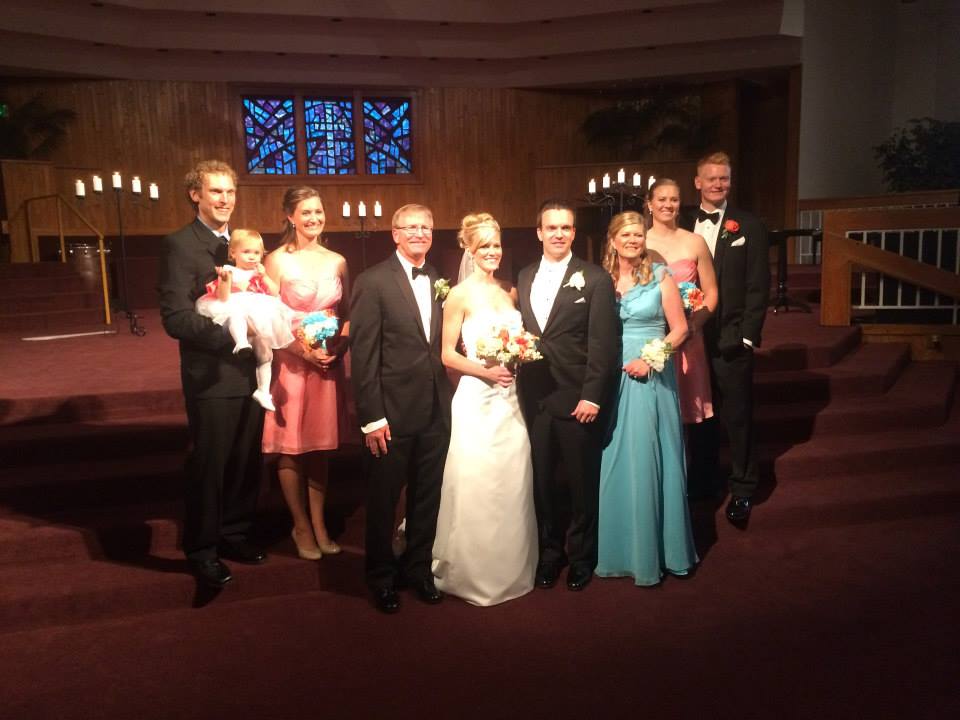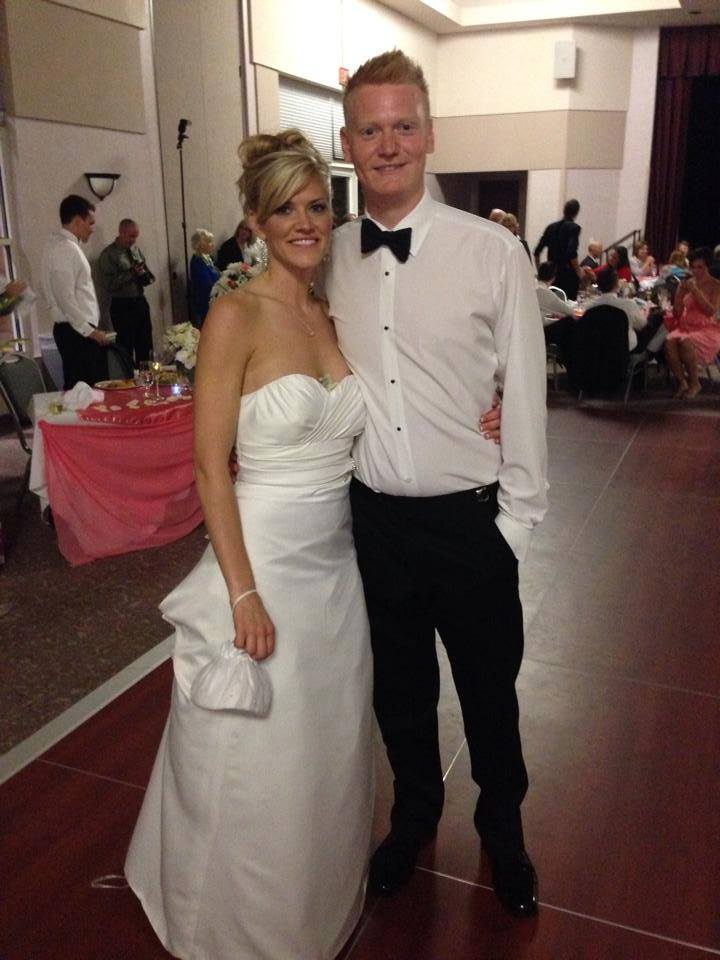 Oh, but wait.  What else happens in California in April…?  Hmmm….COACHELLA.  For years, I had been missing out on the best festival in States, Coachella, because I had been living abroad in Italy.  Not in 2014.  Coachella absolutely lived up to the hype, and I had the most epic weekend with a solid group of people.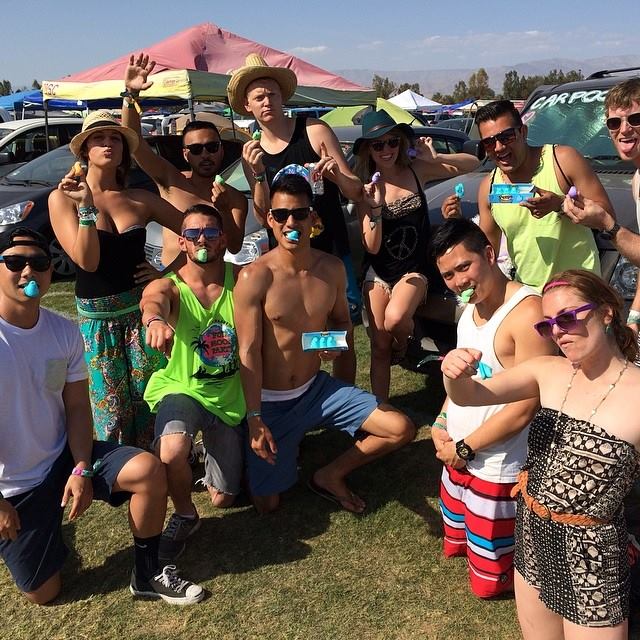 May
This was a pretty slow month, as I was trying to figure out travel plans.  If you remember, I had a trip to South America planned, that had to be cancelled because I had two groups of friends bail on the trip last minute.  The highlight of May was easily my road trip to San Francisco with my buddy Kevin.  I hadn't been up North since college, and it was a great drive on PCH, and a solid time chillin NorCal style.
June
After my plans of traveling to South America were cancelled, I decided to head back to my favorite city in the world– BARCELONA.  Found myself an apartment with some great Catalan guys, and began my summer classes and Barcelona shenanigans.
One of my favorite things to do every Sunday was head to Piknic Electronik up on Montuic.  Amazing day party with lcoals, tourists, and expats.  Easily one of the best parts about living in Barcelona over the summer.
July
Continuing an awesome summer in Barcelona.  From L'Atlandida, Sundays at the Picknic, beach days, and club nights.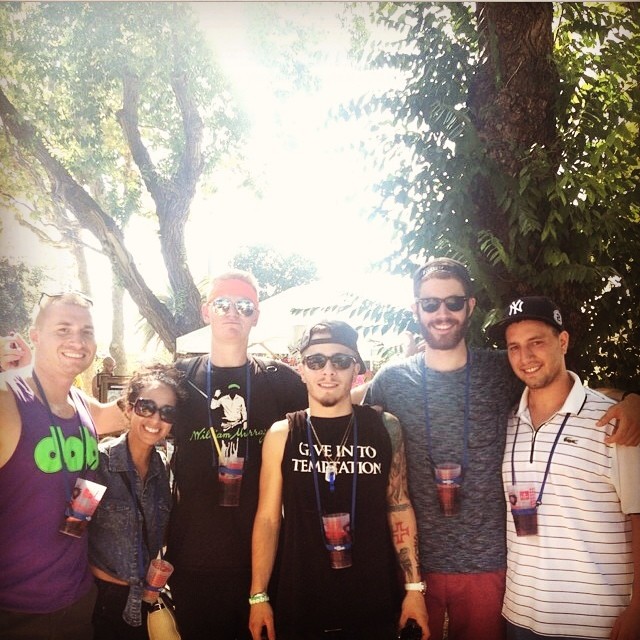 And I Finally made it to Montserrat, which was one of the best day trips I've ever taken.  I couldn't believe how many times I had visited Barcelona / lived in the city, and never visited Montserrat.
August
After an epic 8 day "goodbye party", it was time for me to leave Barcelona, and begin my travels.  The first stop was Milan and Trieste in Northern Italy.  I had never been to either of these cities, and really enjoyed my time.
After revisiting Italy, I made my way over to a country I had been dying to visit; Slovenia.  This country is absolutely amazing, and I fell in love with Lake Bled.  I made the joke that if I ever wanted to relax somewhere for a few months to write a novel, I would choose Lake Bled.  It's relatively affordable, and Slovenians are incredibly nice.
After a short visit to Slovenia, I got picked up by two of my good Dutch friends, and we made our way to Croatia for SONUS Music Festival.  This was definitely one of the craziest music festivals I've ever attended (and I've been to quite a few).  Shoutout to Joost and Stijn for an awesome week of camping, drinking, and non-stop amazing techno.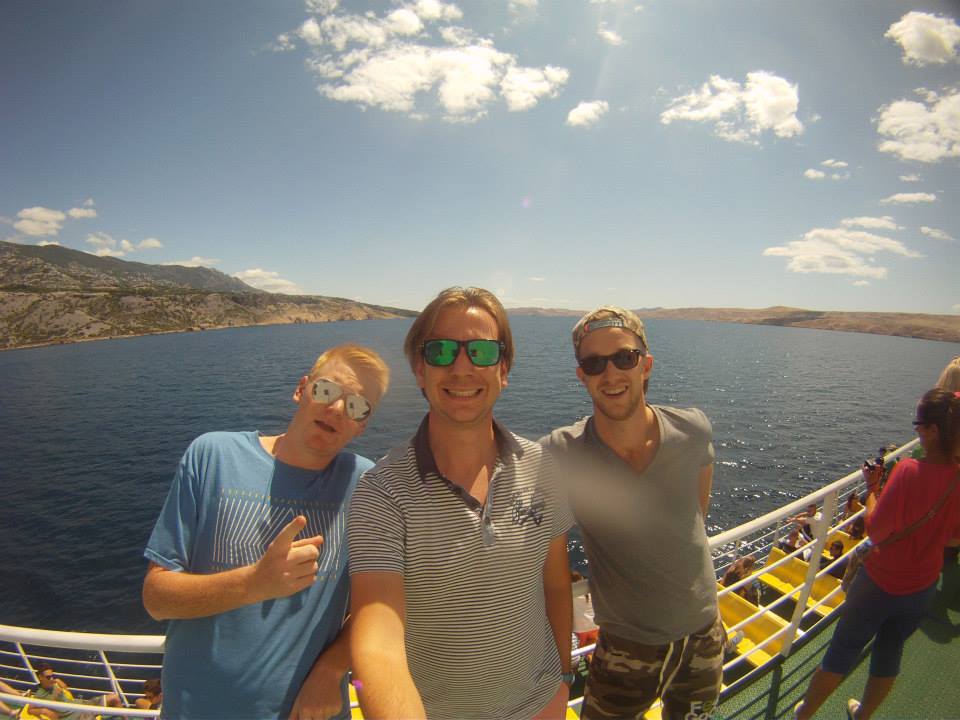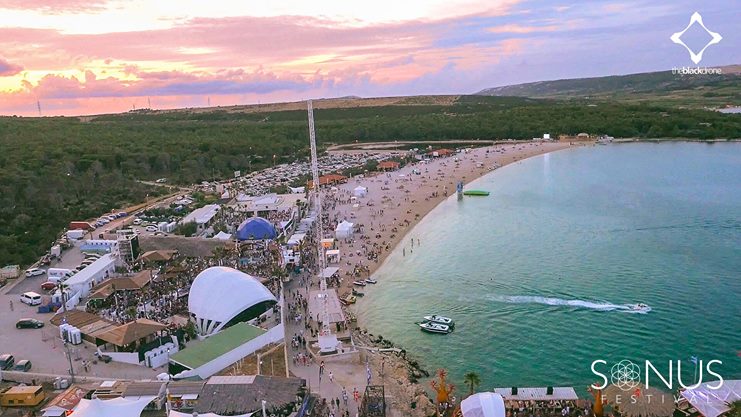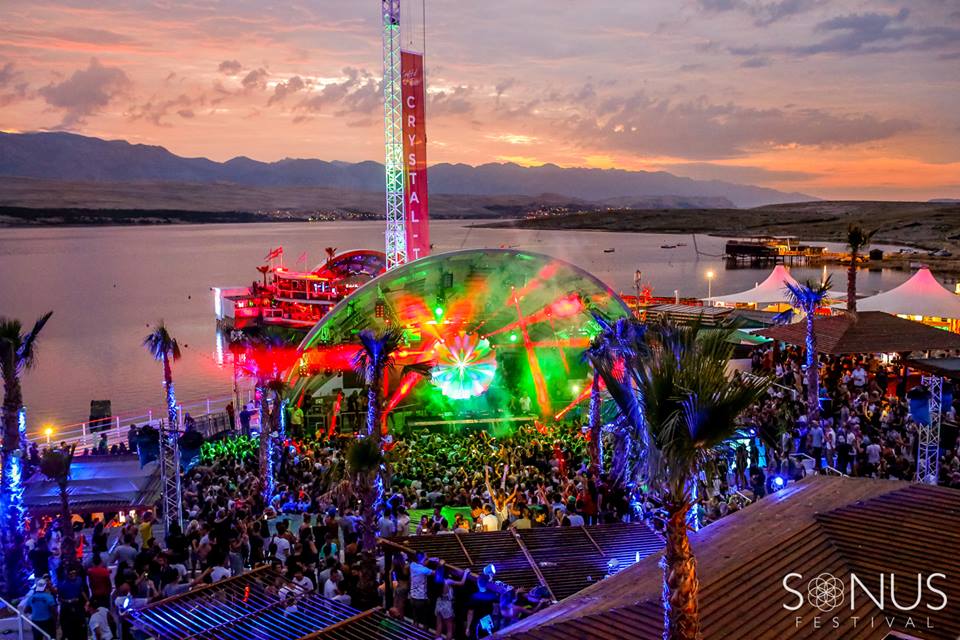 September
After an amazing summer in Europe, I was dying to get back to Asia.  So I jumped right in — and began my backpacking trip in Sri Lanka.  This country by far exceed my expectations, and I had such an amazing time.  From exploring Colombo, Kandy, Sigiriya, Dambulla, Trincomalee, and Arugam Bay.  I wish I had more time there, but it would have cost too much money to change my ticket.  Shoutout to all the amazing people I met in Sri Lanka!  This was also the month I started my travel blog!  The birth of Jones Around The World!
I also spent half of September in Kuala Lumpur, and this was actually one of the first blog posts I ever wrote.  Thanks to my friends I met in Langkawi, I had a free place to stay at an amazing condo, and met some incredible people.  It was this visit that made me want to move here.
October
Honestly, if I had to pick a favorite month of the year, I would have to say it was October.  I spent the majority of the month traveling through Bali and The Gili Islands.  Like traveling always does, I met the best people in Bali, and I still keep in touch with a lot of them.  There's so many pictures to choose from, so I'll try to limit to just a few.
Thanks to everyone I met in Indonesia.  The times we've shared will never be forgotten.  I flew to Singapore for a couple days, then back to Kuala Lumpur for Halloween, which was an absolute blast.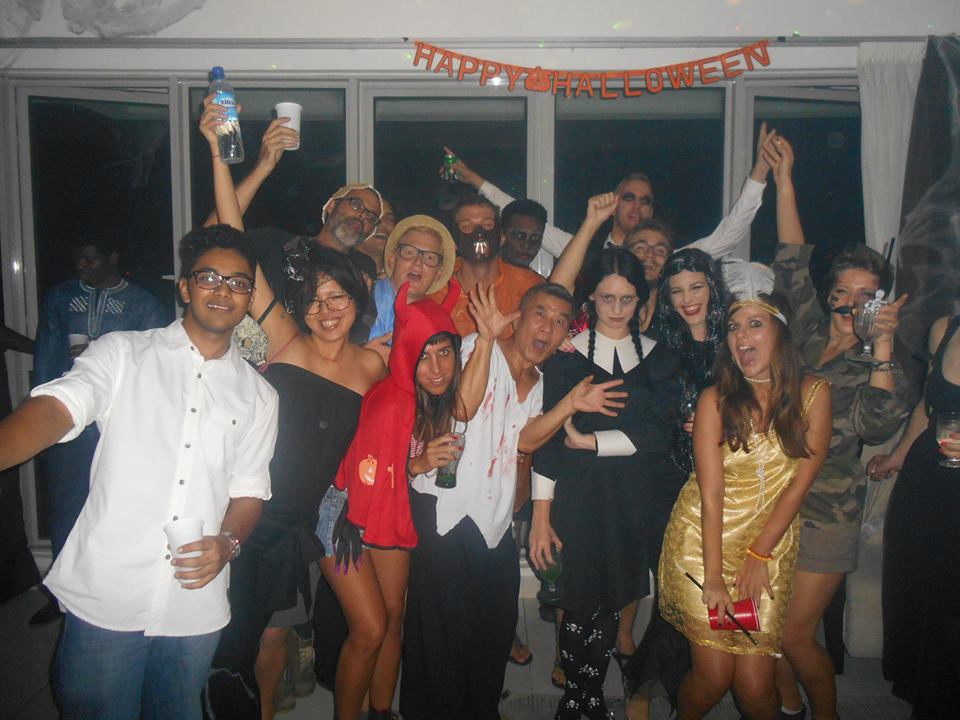 November
Another solid month traveling mostly through Langkawi, southern Thailand, and back to Kuala Lumpur for some rest and relaxation.  Langkawi is still one of my favorite islands in Asia.
After my time in Langkawi, I journeyed up to Krabi, Ao Nang, Koh Phi Phi, and Koh Lanta.  I had some really great nights here, but was plagued with some bad weather during most of it.  None the less, the beauty of these islands is breathtaking, and it was great to visit some new places, as well as revisit Koh Phi Phi.
December
Oh, the last and final month of 2014 — and boy was it a good one.  I started December out in Cambodia, and had the best time.  Started in Phnomh Penh for a couple days,  and then worked my way down to Kep & Kampot.  The Majority of my time was spent in SIhanoukville and Koh Rong (which I think is one of the most beautiful places in the world).  For anyone reading this who has not been to Koh Rong, Go SOON!  Tourism is going to take over quick, and this paradise will not be the same in a few years.
Sunset in Kampot
Relaxing on Long Beach, Koh Rong.
Enjoying my time in Otres Beach, Sihanoukville
After a crazy time in Cambodia, it was time to head to Koh Chang to meet up with my friend Cathy.  Althogh, this took two attempts as I missed one of the busses due to bartending until 4 A.M the night before!  Koh Chang was absolutely beautiful, and I would defintiely recommend backpackers to make a stop there at the Thai/ Cambodian border.  It's a much better border to cross at as well!  I also got to meet up with two of my Dutch buddies from Eindhoven (De Gekste)!
After Koh Chang, Cathy and I headed to Koh Samet for a bit of recovery from the damage we did to our bodies in Koh Chang, as well as to rest up for the next adventure; Wonderfruit Music Festival.  This was Thailand's first major music festival, and I had such a solid weekend.  Amazing people, incredible music, and an overall great festival experience.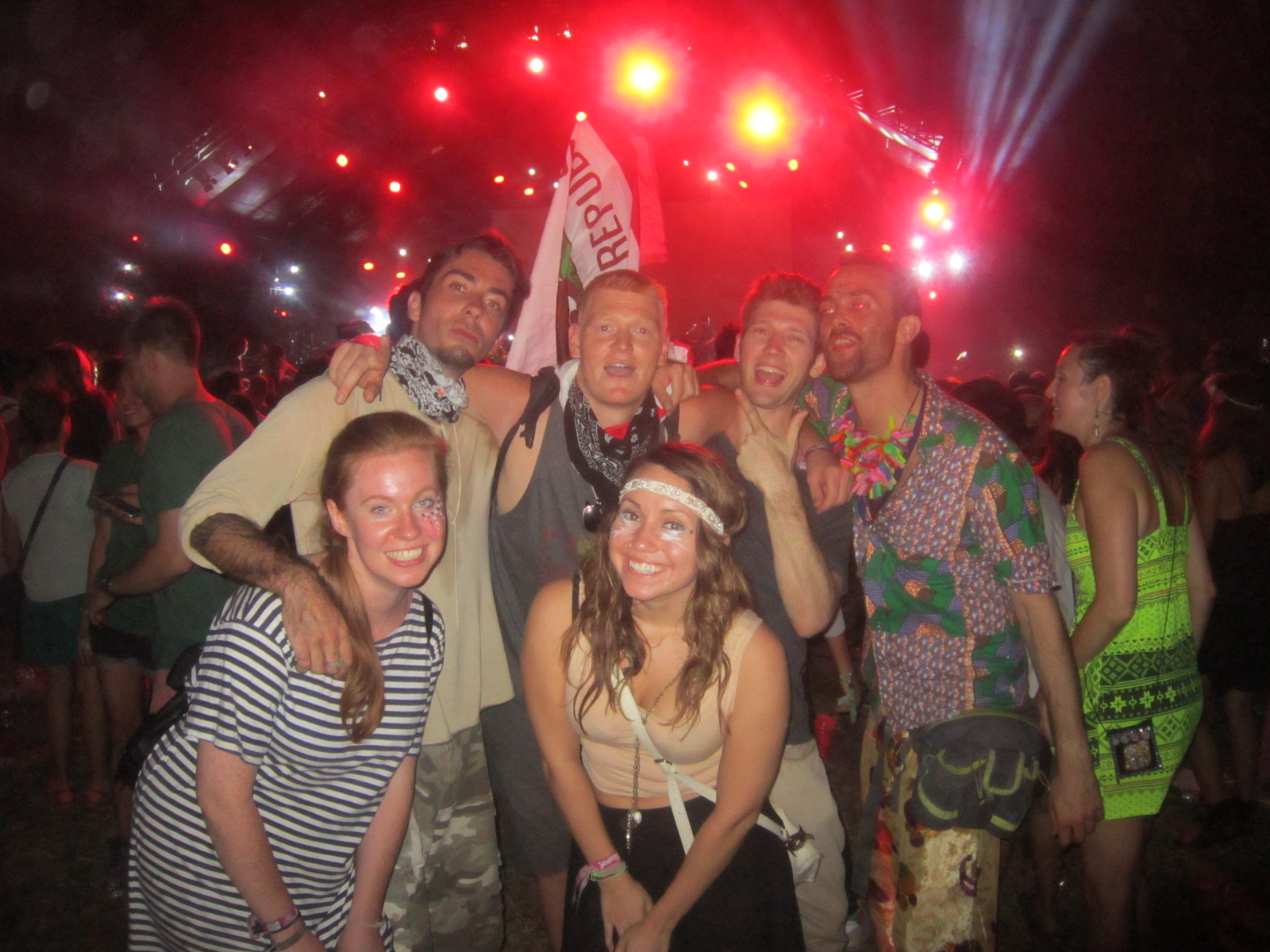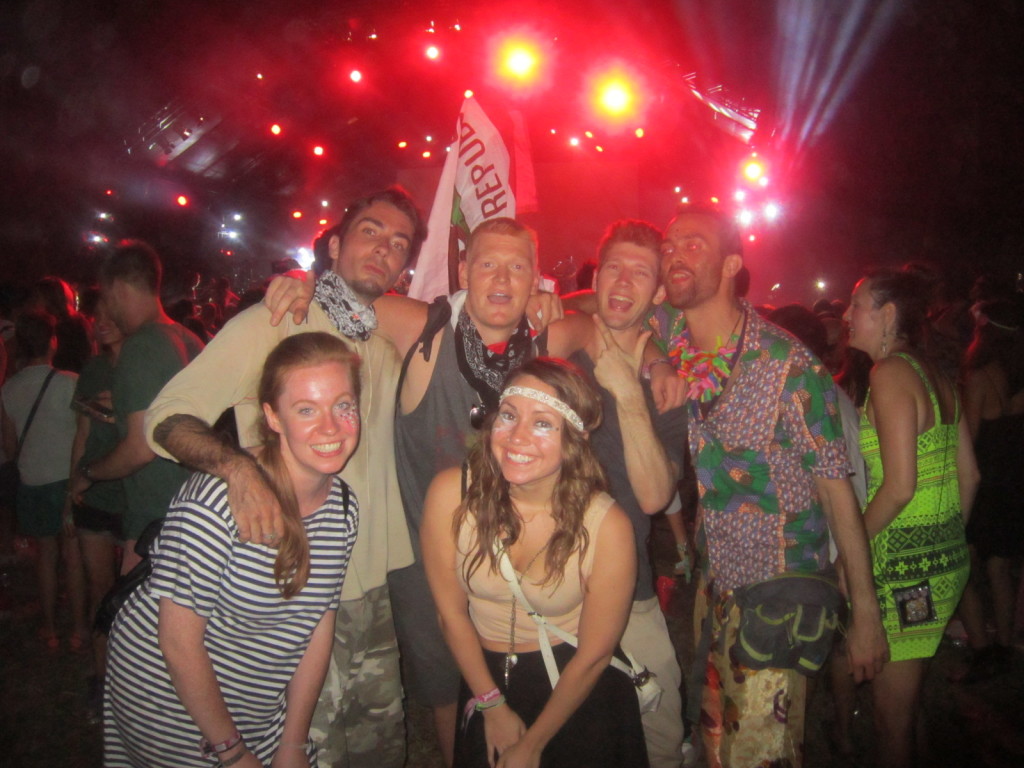 After Wonderfruit festival, Cathy and I headed to Koh Tao for Christmas.  I spent a total of 8 or 9 days there, and it was a pretty great time.  It was quite strange though, because the weather was actually pretty terrible.  But it always cleard up at night.  The food was good, the parties were good, and met some amazing people there as well.
On December 31st, I decided it was time to journey over to Koh Phangan for the New Years Ever celebrations.  I'll be writing a seperate blog post about that crazy experience.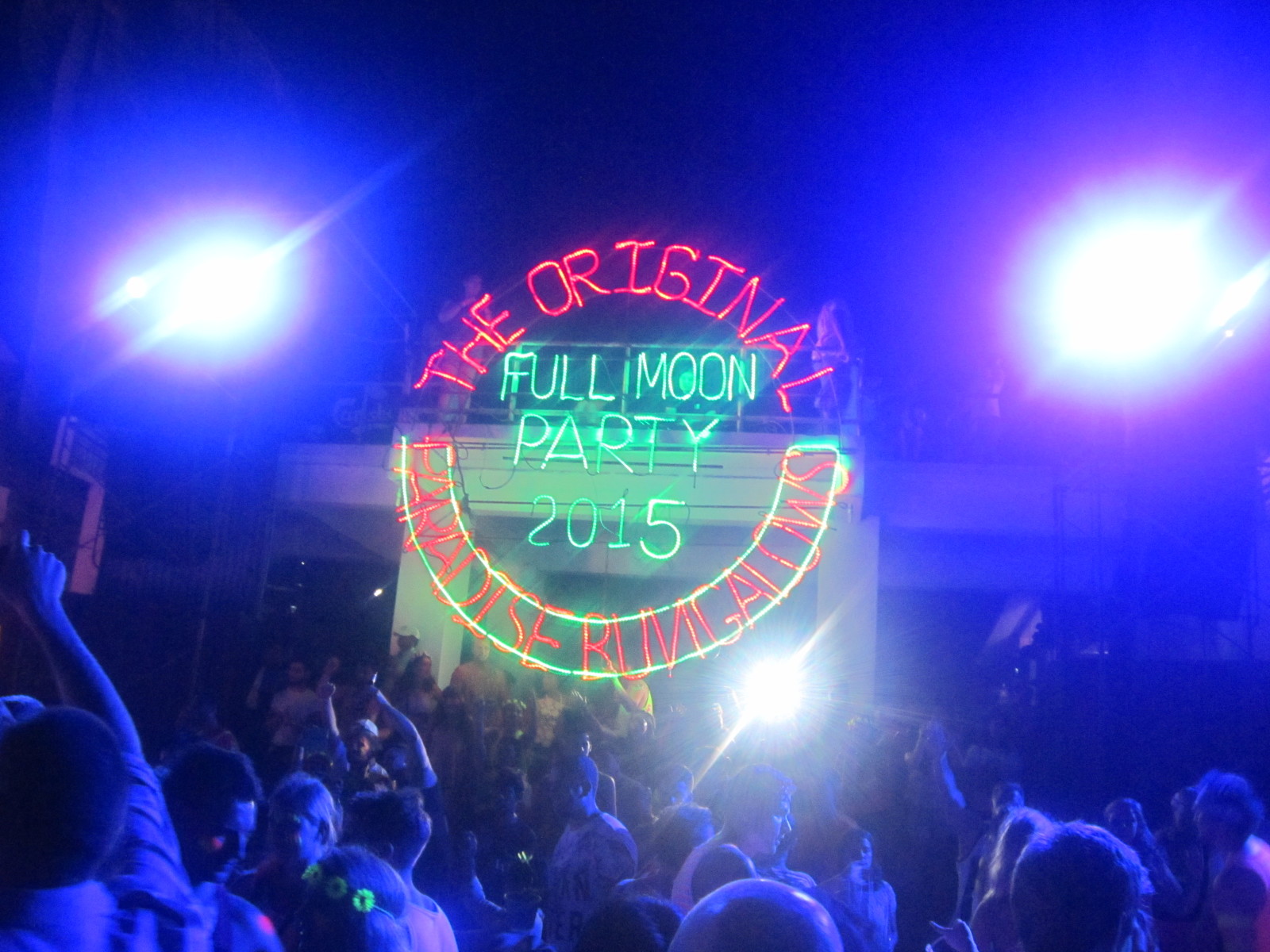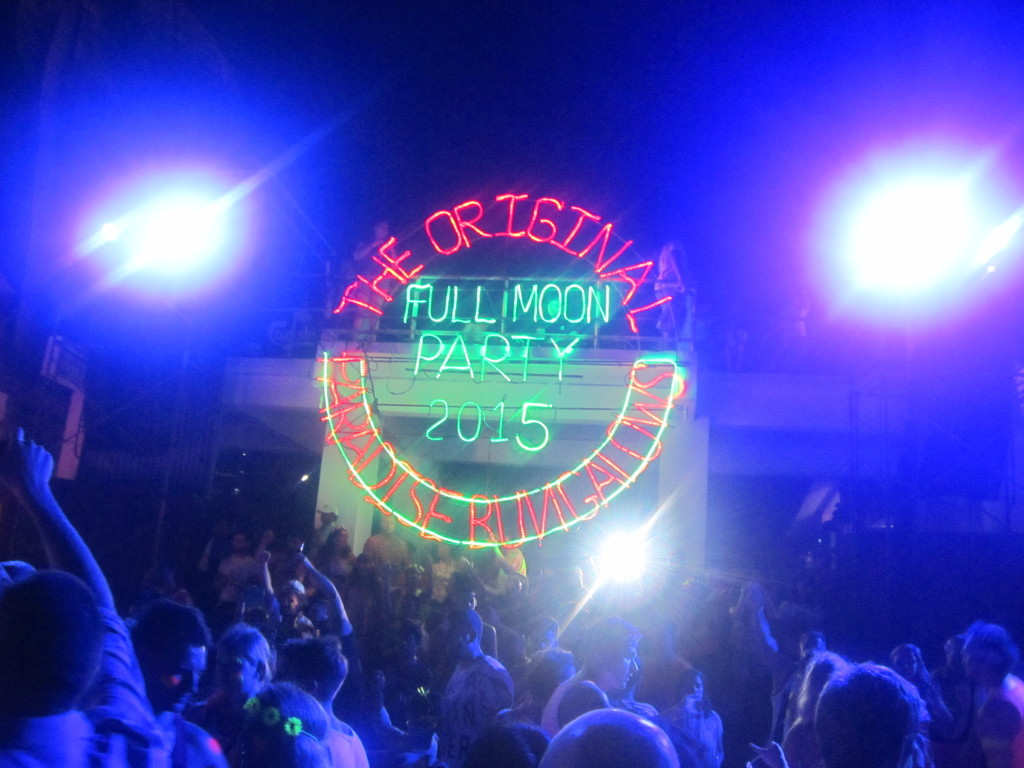 ---
Well, there ya have it.  The past 12 months of my life summed up in one blog post.  It truly has been the best year of my life.  I want to take this moment to thank each and every person I've met while traveling around the world.  You guys are what making traveling so amazing.  I honestly don't have too much plans as of now for 2015, but I have a hard time thinking it can top 2014, but I'm damn sure I'm gonna try.
Thanks for reading!
https://www.jonesaroundtheworld.com/wp-content/uploads/2015/01/10419446_995576560458069_3649528990962645346_n.jpg
640
640
Dave
https://www.jonesaroundtheworld.com/wp-content/uploads/2017/03/logotry-1-1-300x106.png
Dave
2015-01-16 12:16:19
2017-01-02 22:39:27
The Best Year Of My Life: 2014 – A Year In Review