Looking for the coolest and best music festivals in Miami in 2023 & 2024? Well, you've come to the right place, as we've compiled the ultimate guide to Miami Festivals that are guaranteed to impress.
World-famous for its beach parties, vibrant nightlife, enigmatic arts scene, and rich Cuban culture, Miami is a destination where entertainment is easy to find. More than 14 million tourists travel to Miami yearly to experience the hype of this popular location called "The Magic City."
Experience the hype by attending one of these exciting music festivals in Miami, where fun is guaranteed, and the memories made are cherished and long-lasting!
Also, be sure to read my guides on the Best Music Festivals USA, EDM Festivals, Country Festivals, and Metal Festivals for more epic trip-planning inspiration!
---
1) Ultra Music Festival
When: March 22 – 24, 2024
Where: Bayfront Park Amphitheater
https://ultramusicfestival.com/
https://www.facebook.com/Ultra/
Prepare for the experience of a lifetime at one of the most hyped music festivals in Miami!
Featuring world-class performers in its lineup, like Swedish House Mafia, Zedd, and Gryffin, the Ultra Music Festival is where people travel from all over the globe to get a taste of headliners and favorite hits. Across the three-day event, a majestic display of blood-pumping international dance music, mind-blowing visuals, and bone-shaking bass are spread across numerous stages.
Thousands upon thousands of people cross the gates into the Ultra Music Festival, with millions of viewers watching from the live stream. Get ready to have the time of your life at the ultimate Miami adventure, THE one and only – Ultra Music Festival!
ULTRA MIAMI 2023 (Official 4K Memories Clip)
---
2) Miami Music Week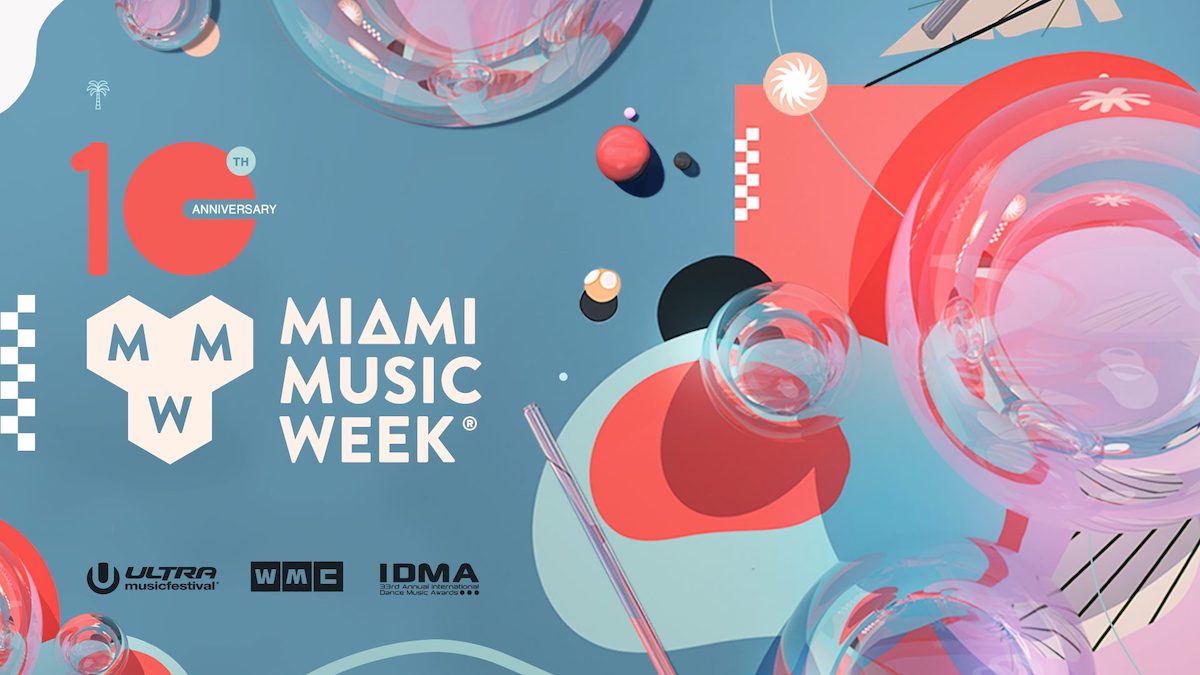 When: March 2024
Where: MMW Hotel
https://www.facebook.com/MiamiMusicWeek/
Welcoming music enthusiasts, from celebrities to locals, worldwide, Miami Music Week, is one of the most popular music festivals in Miami!
The week-long hyped event is the perfect music utopia, where non-stop parties, concerts, and showcases hit the city. Famous performers step on stage at multiple venues across Miami, with hot names like Idris Alba, Diplo, and San Holo showing off their talents to the crowd.
Superstars flock to Miami Music Week, where up-and-coming talent and established artists display their skills for fun, partying, and business. So whether you're looking to soak in the water at a pool party, throw your hands in the air at a concert, or socialize with fellow music enthusiasts, Miami Music Week is the place to be!
Miami Music Week 2023 at E11EVEN
---
3) Rolling Loud Festival
When: July 2024
Where: Hard Rock Stadium
https://www.facebook.com/groups/2816423711741868/
The world's largest hip-hop festival, the Rolling Loud Festival, is one of the loudest and most hyped-up festivals in Miami for obvious reasons!
More than 100 favorite hip-hop artists from across the globe travel to Miami to hit the stage and perform at the Hard Rock Stadium. At this magnetic venue, festivalgoers are never too far from the airport or the beach, with easy access to all the fun and excitement after flying into the Magic City.
Take a chance and buy a ticket to the Rolling Loud Festival to see major stars on the lineups like Kodak Black, Lil Yachty, and A$ap Rocky for an unforgettable festival!
Rolling Loud Miami 2019 Aftermovie
---
4) III Points Festival
When: October 20 – 21, 2023
Where: Mana Wynwood
https://www.facebook.com/iiipoints/
"Returning to the Mana Wynwood Convention Center on Friday, October 20 and Saturday, October 21, Miami's III Points Festival will celebrate its success in putting counterculture music on the South Florida map over the last 10 years.
III Points has become a staple in Miami's cultural landscape, now seen as a landmark event for the region's music community each year. This year's festival promises to be a celebration of all that III Points has built over the past decade and a glimpse into what the future holds."
Taking over the hipster hub of Wynwood, the III Points Festival is one of the most eclectic and unique music festivals in Miami!
Focused on discovery, celebration, and the enjoyment of music, the arts, and technology, this festival is a wondrous joining of a diverse group of people seeking to share their passions. The intriguing mixture of music genres and artistic expression guarantees a one-of-a-kind setup for memory-making and entertainment.
This music festival primarily focuses on electronic music while serving other grand lineups of rock and hip-hop. Star-studded artists added to the lineup include Grimes and Skrillex, so you can bet your fist will be pumping as you jump and rave to the beat!
III Points Music Festival Returns In 2020
---
5) GroundUP Music Festival
When: February 2-4, 2024
Where: Miami Beach Bandshell
https://groundupmusicfestival.com/
https://www.facebook.com/GroundUpFest/
The GroundUP Music Festival is the only music event in Florida named by the New York Times as one of the "Top 10 Definitive Music Moments of The Decade". A Miami arts veteran, an artistic director, and a bandleader in 2017 founded it with the intention of creating an attendee-focused and artist-centric festival.
At this event, a unique blend of music genres is intertwined to establish an unrivaled festival experience in the beachy and vibrant Miami scene. The dedication of the GroundUP Music Festival is to defy the limitations of genre labeling by incorporating an authentic lineup of hard-to-define artists.
Snarky Puppy - Belmont (2023 GroundUp Music Festival)
---
6) Jazz in the Gardens Festival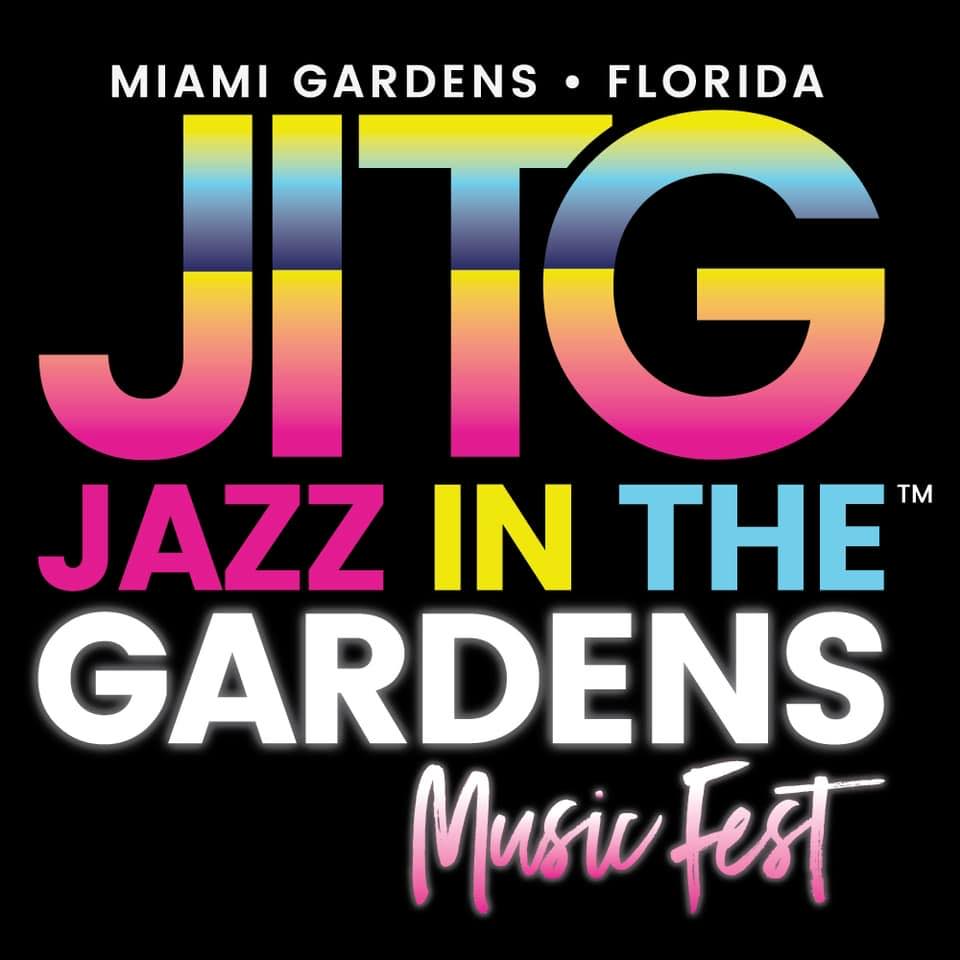 When: March 2024
Where: Hard Rock Stadium
https://www.facebook.com/JazzInTheGardens/
Packed with icons in the jazz and R&B music genres, the Jazz in the Gardens Festival joins together people from all over the globe to celebrate art, music, and culture in Miami!
Considering one of the most essential jazz and R&B music festivals in Miami and the world, this event is something everyone should take advantage of. The hottest artists in these genres travel to Miami to kick it and show off their talents on stage in front of a crowd in an absolutely soulful performance. Some noteworthy names in the industry that have performed at the Jazz in the Gardens Festival include Keyshia Cole, Sean Paul, and Erykah Badu.
The 16th Annual Jazz in the Gardens - March 11-12, 2023
---
7) Groove Cruise Miami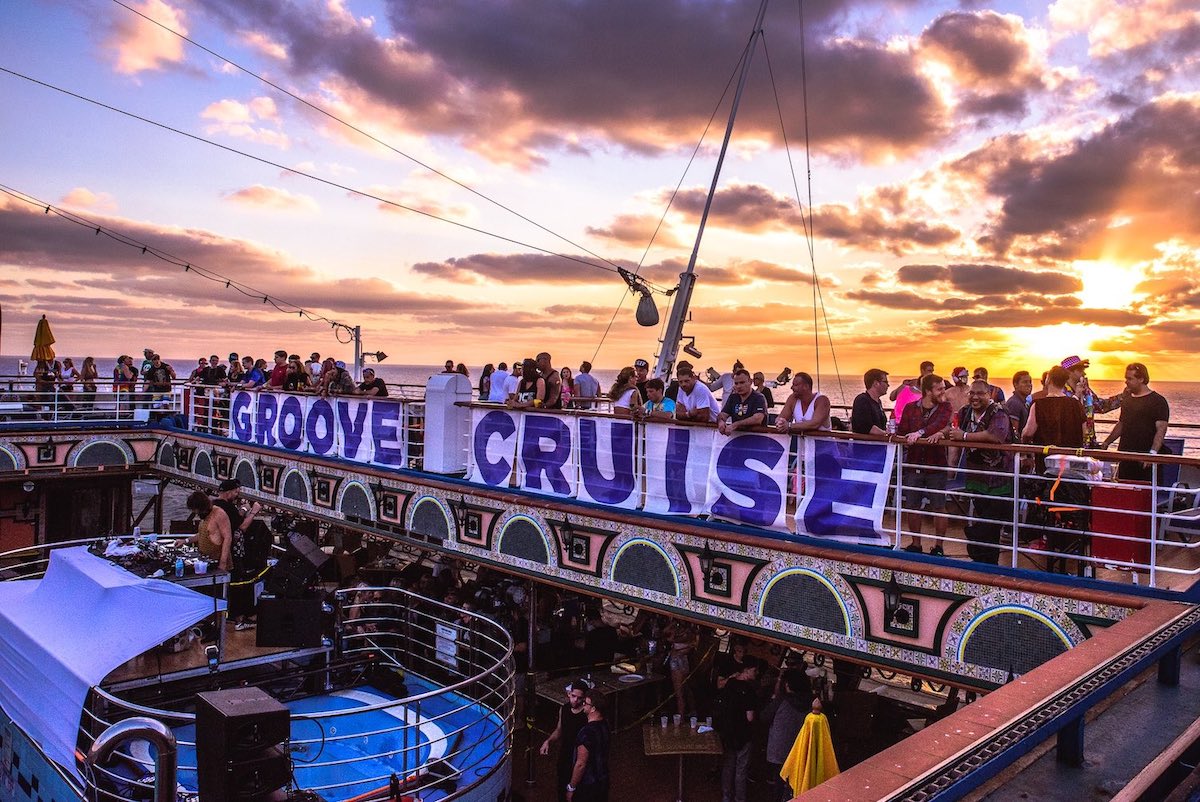 When: January 24-28, 2024
Where: Miami to the Bahamas
https://www.groovecruise.com/miami
https://www.facebook.com/groovecruise/
A life-changing event, the Groove Cruise Miami sails off from Miami to the Great Stirrup Cay in the Bahamas to get down and groovy at an exclusive private island for the party of a lifetime!
As the world's largest premier floating dance music festival, this is not a festival to miss. The non-stop dance music stretches for 96 hours, with 70+ DJs breaking the beat down for an exceptional time. The theme parties and beach destination dance floor are an unrivaled setting for a music festival experience.
Check out the awe-inspiring lineup of significant artists like Diplo and Tiësto on a trip of a lifetime aboard the Groove Cruise Miami!
Groove Cruise Miami 2023 AfterMovie
---
8) Art With Me Festival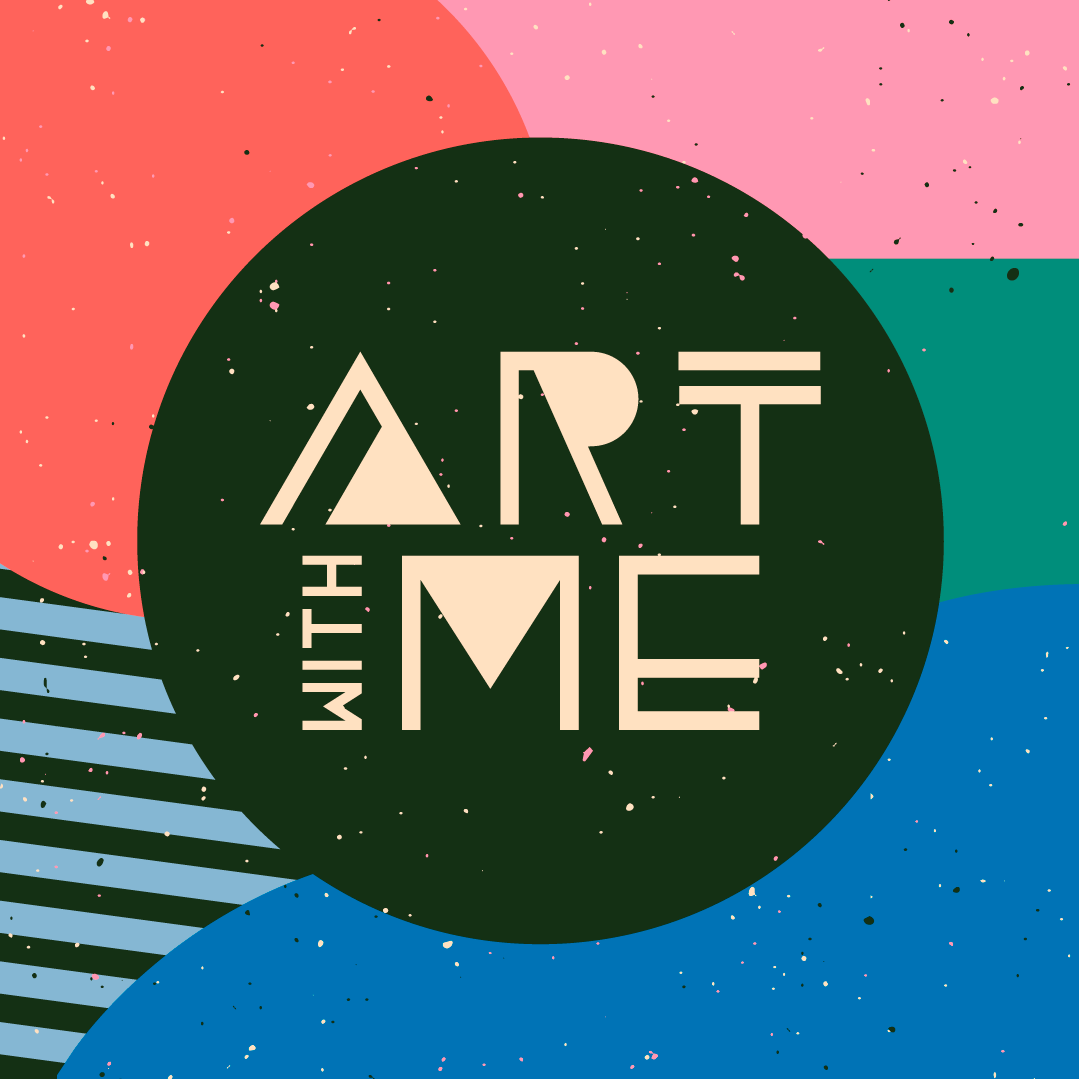 When: December 8 – 10, 2023
Where: Historic Virginia Key Beach Park
https://www.facebook.com/artwithmefestival/
What began in Tulum, Mexico, has expanded its reach to the sand-dusted streets of Miami!
The Art With Me Festival is an international festival that encourages attendees to embrace the magical aspect of the world. From dance and art to gastronomy and each other, this breathtaking festival opens up new worlds to mind-blowing experiences while celebrating creativity, positivity, and uniqueness.
Vibrant lights decorate the grounds, where the atmosphere invigorates, inspires, and replenishes. Prepare for the time of your life with dance classes, large-scale art installations, yoga sessions, exceptional music, and vendors selling crafts and organic foods at the Art With Me Festival!
---
9) The Friendship Cruise
When: January 6 – 10, 2024
Where: Miami to Belize
https://www.facebook.com/Friendshipamf/
Meet your favorite artists in person at The Friendship Cruise, launching off from Miami to cruise over to Belize!
On this five-night cruise, passengers aboard get to have the party of a lifetime on a voyage over to the exclusive private island of Harvest Caye and an overnight stay in Belize. On board, guests can access insurmountable entertainment with laser tag, a two-level racetrack, an aqua park, a sunrise sermon DJ set, and a Spiace H2O deck featuring a full production.
Get ready to dance the day and night away aboard The Friendship Cruise to prominent artists like Skream, Armand Van Helden, and Boyz Noize at one of the top music festivals launching off from Miami!
The Friendship 2020 (Official Aftermovie) + 2023 Announcement
---
10) Outlaw Country Cruise
When: February 4 – 10, 2024
Where: Miami to Puerto Plata, Dominican Republic, and San Juan, Puerto Rico
https://www.outlawcountrycruise.com/
https://www.facebook.com/outlawcountrycruise
Every day and every hour is a happy hour aboard the Outlaw Country Cruise!
For six nights, passengers on the Outlaw Country Cruise sail across the sea and through the Caribbean to land at Puerto Plate, the Dominican Republic, and finally, San Juan, Puerto Rico, for the ultimate vacation, cruise, and music festival experience. This event is jam-packed with entertainment and activities to keep you expecting more thrill and fun with friends, family, and strangers alike.
Aboard the Outlaw Country Cruise, guests can observe SiriusXM Sessions at Sea radio tapings, masterfully crafted collaborations, and other exceptional performances by talented artists. All while basking in the salty breeze, refreshing drinks, and great vibes!
Born On The Bayou ft. Kyle Gass of Tenacious D // Live from the Outlaw Country Cruise
---
Am I Missing Any Music Festivals in Miami?
Miami is one of the most popular and visited cities in the USA, and new festivals/ events are popping up all the time! So I'd love to hear from you guys if I'm missing any specific Miami Music Festivals that should be added to the list!
---
Looking for more music festivals in North America?
My website is filled with tons of amazing posts like this that go over the best events, concerts, and music festivals all over. Take a look through some of these articles below and start planning your next epic music festival experience!
---
Thanks so much for reading my Miami Music Festivals Guide
Share this article with your festival crew!
https://www.jonesaroundtheworld.com/wp-content/uploads/2023/07/Ultra-Music-Festival-Miami.jpeg
800
1200
Dave
https://www.jonesaroundtheworld.com/wp-content/uploads/2017/03/logotry-1-1-300x106.png
Dave
2023-07-28 18:31:52
2023-07-28 19:16:45
TOP 10 Miami Music Festivals For Your Bucket List