Looking for the coolest and best music festivals in Austin in 2023 & 2024? Well, you've come to the right place, as we've compiled the ultimate guide to Austin Festivals that are guaranteed to impress.
Famed as the Live Music Capital of the World, Austin, Texas, is every music enthusiast's dream getaway. It is the birthplace of Dell, Whole Foods, and numerous innovative musicians looking to gain popularity.
Austin is known for its eclectic mix of music genres, like Tejano, bluegrass, folk, new wave, Zydeco, and more. Experiencing one of the many music festivals in Austin grants an exceptional experience with awe-inspiring entertainment, great vibes, and a welcoming community!
And be sure to read my other guides on the Best Music Festivals USA, EDM Festivals, Country Festivals, and Metal Festivals for more epic trip-planning inspiration!
---
1) Austin City Limits Festival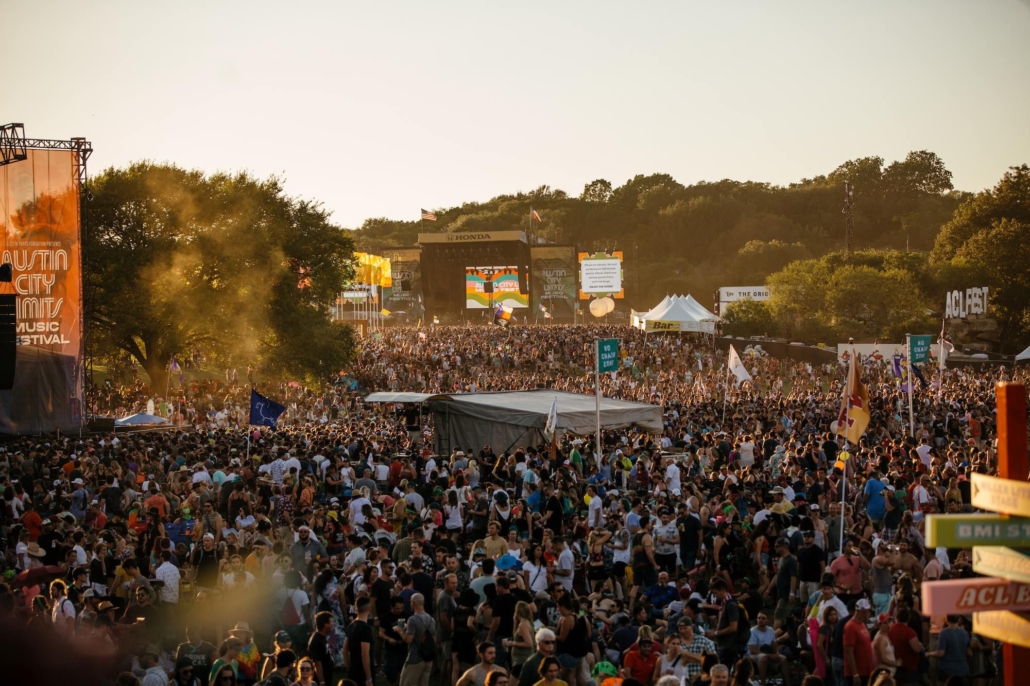 When: October 6-8, 13-15, 2023
Where: Zilker Park
https://www.facebook.com/aclfestival/
Since its establishment, the Austin City Limits (ACL) Festival has grown to two weekends. The major event features a distinguished lineup of world-famous stars across nine stages in 100+ performances, making it one of the top music festivals in Austin. Attendees can access the best bites in town at the ACL Eats Food Court serving diverse food selections like brews, tacos, vegan options, and more local favorites!
Enjoy major headliners, including Kendrick Lamar, Shania Twain, and the Foo Fighters, at this amazing event. As the longest-running music series in television history, the Austin City Limits Festival combines entertainment, community, and music for an unrivaled atmosphere and memory-making festival experience.
ACL Festival 2021 - We're Back!
---
2) Levitation Festival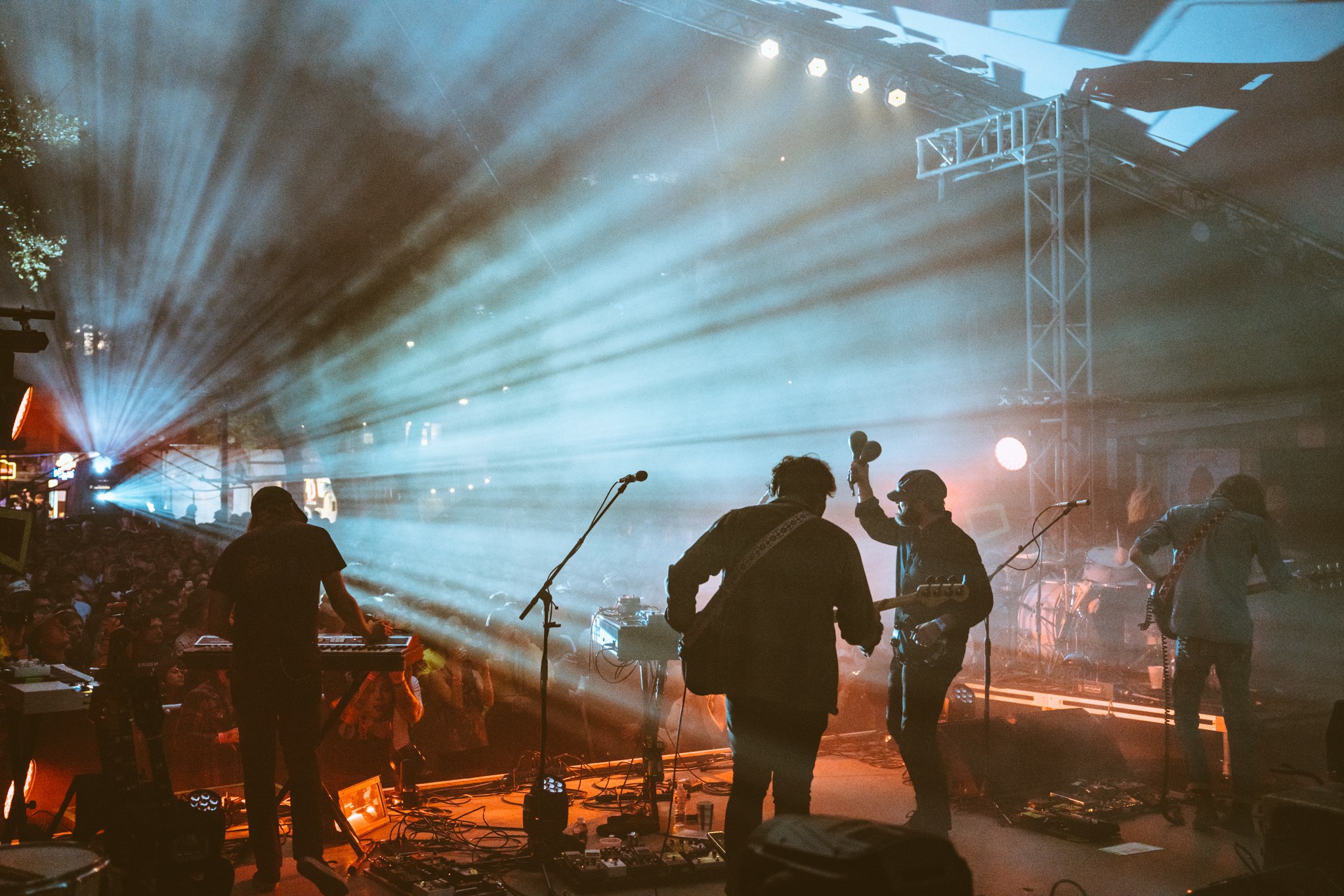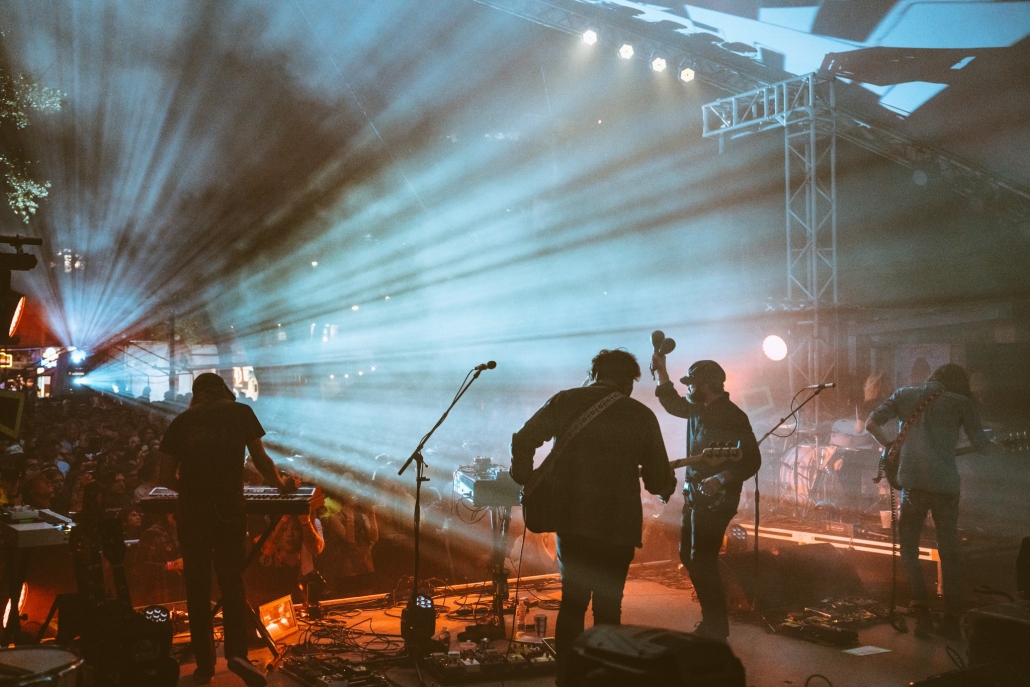 When: October 26 – 29, 2023
Where: The Far Out Lounge
https://www.facebook.com/austinpsychfest/
Previously called the Austin Psych Fest, the Levitation Festival has touched down in Paris, Vancouver, and Austin, Texas, as it has grown in popularity. And though it has stretched its wings to share world-class entertainment, its home base will always be Austin!
One of the top music festivals in Austin, this event hits the city on Halloween weekend for a spooky and electrifying time. It was founded by members of The Black Angels in 2008 and renamed in honor of local psychedelic pioneers, The 13th Floor Elevators, who reunited to perform in 2015 on Levitation's stage.
This music festival sells out yearly due to its massive popularity, so make sure you buy your tickets in advance to get a taste of this magnetic event in Austin, Texas!
LEVITATION - OCT 26-29, 2023 - Lineup video
---
3) Beyond Existence Festival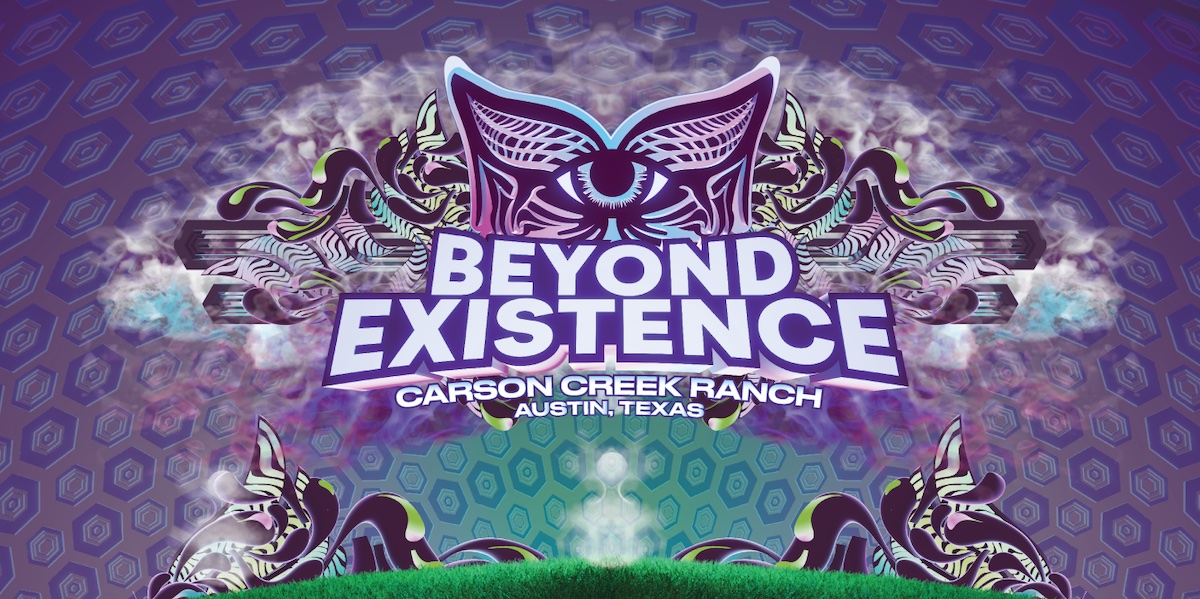 When: November 3 – 5, 2023
Where: Carson Creek Ranch
https://beyondexistencefest.com/
https://www.facebook.com/BeyondExistenceATX/
Hosted in the legendary venue of Carson Creek Ranch, the Beyond Existence Festival is one of the top forward-thinking music festivals in Austin!
Inspiring the community through the ground-breaking power of bass music, this event expands collectiveness in one massive celebration. Listen, dance, and sing to inspiring jams from famous artists like Manic Focus, Alejo, Tripp St., and Mystic Grizzly.
A purchase of a ticket to the Beyond Existence Festival also grants free access to camping for three full nights – all to promote a joyous and safe environment for an out-of-this-world party.
---
4) Seismic Dance Event
When: May 2024
Where: The Concourse Project
https://www.seismicdanceevent.com/
https://www.facebook.com/seismicdanceevent/
Out of all the music festivals in Austin, the Seismic Dance Event is the only one specially catered towards underground, techno, and house music junkies. The boutique festival is hosted at The Concourse Project, a venue that has received the DJ Mag nomination for "The Best Dance Venue in North America" – all in its first year of operation!
Running on 15 acres of land, the Seismic Dance Event is powered by world-class production and headlining regional and global artists. The awe-inspiring art installations, fantastic food trucks, and show-stopping performers grant a uniquely amazing festival experience.
Hear your favorite artists, like Deadmau5 and Kaskade, from the crowd at the Seismic Dance Event, where dancing and having a good time is expected!
Seismic Dance Event 5.0 [Official After Movie]
---
5) South by Southwest Festival
When: March 8 – 16, 2024
Where: Multiple Venues
https://www.facebook.com/SXSWFestival/
Helping to establish a space where creative individuals can achieve their ambitions, the South by Southwest Festival is a collection of conferences and festivals. These events celebrate the convergence of culture, music, film, education, and tech.
The South by Southwest Festival was founded in 1987, and since its establishment, it has continued to inspire, promote, and provide for creative individuals locally and globally. This event is where discoveries and new connections happen as global professionals feature film screenings, music and comedy showcases, exhibitions, and other networking opportunities.
Some big names that have popped in at the South by Southwest Festival include Chris Pine, Eric Andre, Reggie Watts, Lizzo, and Leon Bridges. The South by Southwest Festival was responsible for helping launch Lizzo, Haim, and Leon Bridges into their globally-famous careers!
---
6) HonkTX! Community Street Band Festival

When: April 5 – 8, 2024
Where: Multiple Venues
https://www.facebook.com/honktx/
One of the top music festivals in Austin is the HonkTX! Community Street Band Festival is a community-driven event that consumes the city with free performances by street and bass bands!
Everyday locations throughout Austin are transformed into performance spaces, encouraging community and joy through music. As the festival is entirely volunteer-driven, anyone and everyone can enjoy the HonkTX! Community Street Band Festival without spending a penny.
Savor an extensive music genre range, including West African, New Orleans second-line brass, Brazilian, and European Klezmer, at this diverse and unique music festival. Local and international favorites come forward to share their passions with the Austin community, spreading excitement and entertainment throughout the city.
Honk! TX. Festival of Community Street Bands.
---
7) Urban Cultural Fest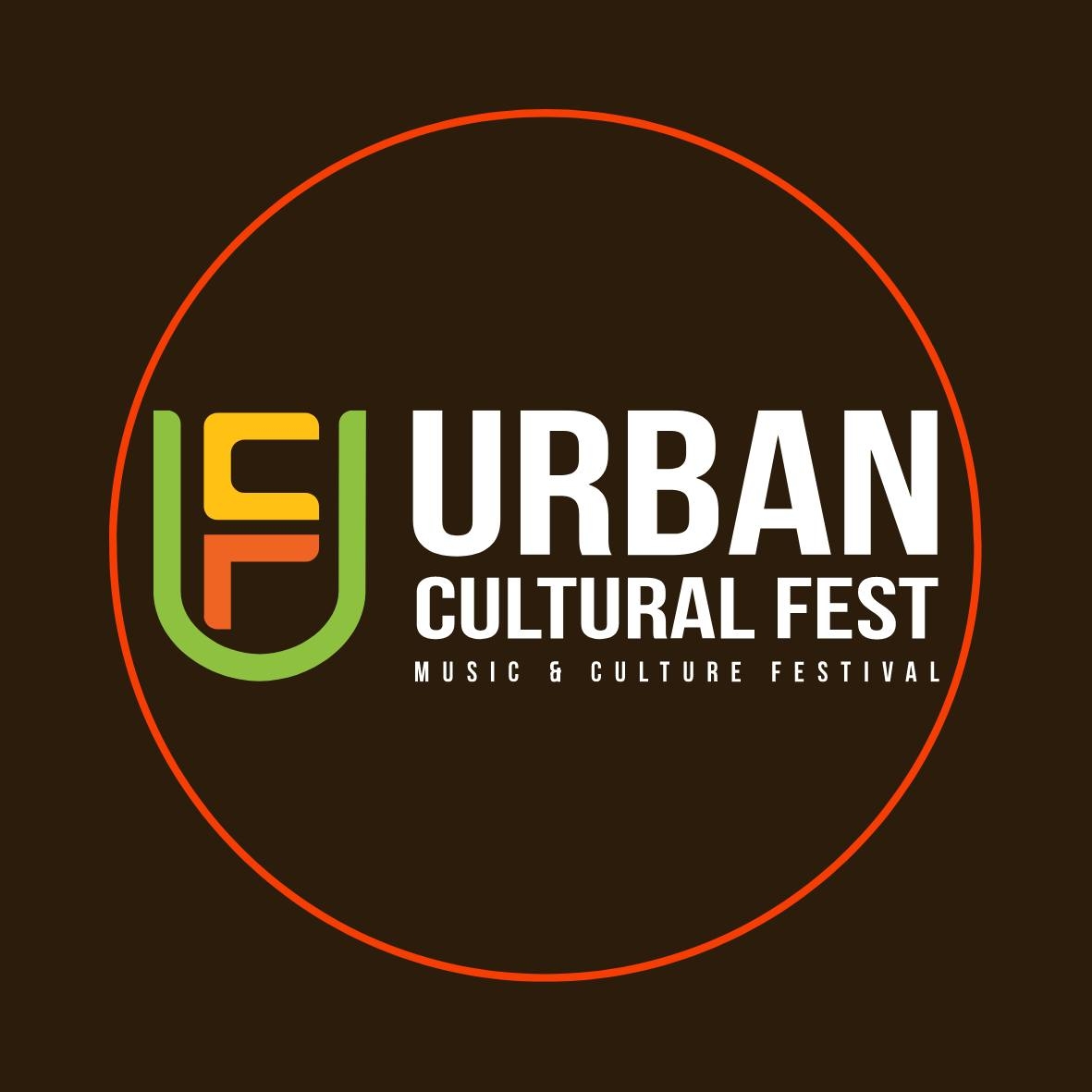 When: April 2024
Where: Auditorium Shores Stage Lady Bird Lake
https://www.facebook.com/urbanmusicfest/
With a primary focus on music, the Urban Cultural Fest has expanded since its founding as the Urban Music Fest to include Afrocentric cultural notes.
Throughout the festival are numerous cultural markets, including ethnic visual arts, food, clothing, and dance, to represent the diverse Afro-centric culture in Austin better. In 2023, the Urban Cultural Fest presented the electro-funk band ZAPP and the Grammy-nominated Stokely lead singer of Mint Condition to headline for the ultimate empowering start to this event.
Other hip-hop and R&B favorites, including Adina Howard and Sunshine Anderson, have graced the stage. The Urban Cultural Fest grows substantially and richer in its culture and entertainment each year!
Austin Urban Music Festival Promotional Video
---
8) Austin Reggae Festival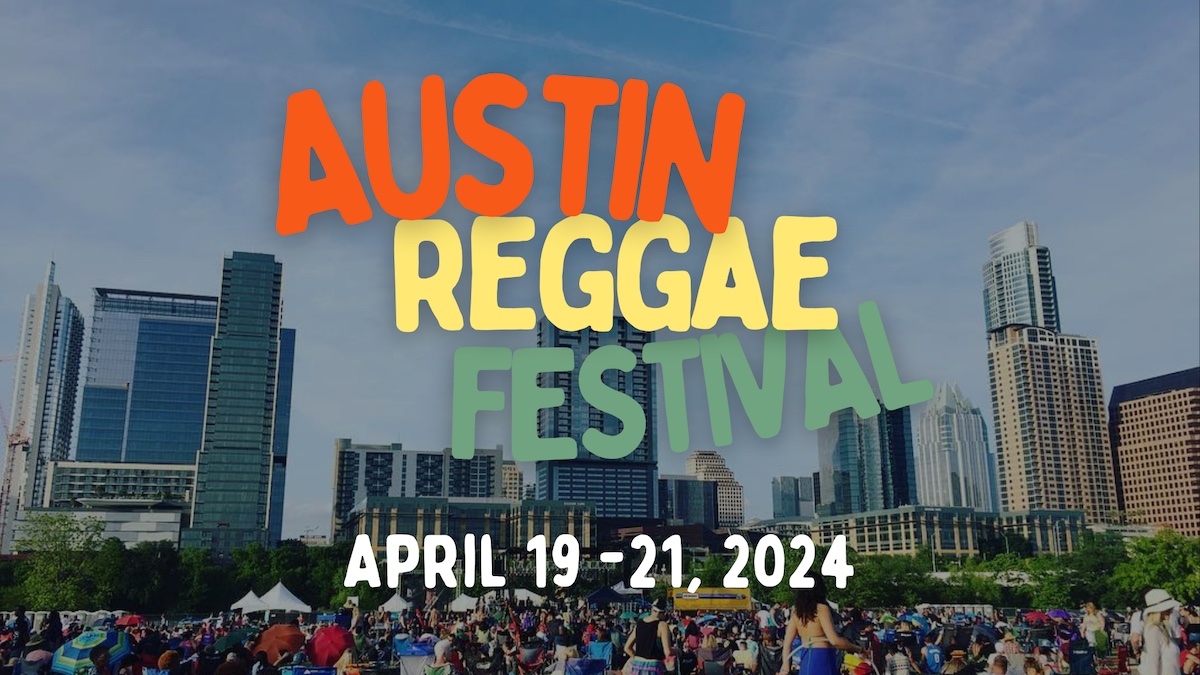 When: April 19 – 21, 2024
Where: Auditorium Shores
https://www.austinreggaefest.com/
https://www.facebook.com/AustinReggaeFest/
Get ready for one of the most iconic music festivals in Austin at the Austin Reggae Festival!
Committed to supporting the community, the Austin Reggae Festival has raised over $1 million for the Central Texas Food Bank. It celebrates good vibes, good people, and great music in its 30+ years of running in the heart of Austin.
This three-day event hosts outstanding reggae jams and top performers paired with great vibes, spectacular food, and numerous arts & crafts vendors to buy souvenirs from. Hear from special artists like The Skatalites, Kumar, Lion Heights, and Mighty Joshua while jamming to the beat, vibing outdoors, and enjoying community at the Austin Reggae Festival!
---
9) Austin Blues Festival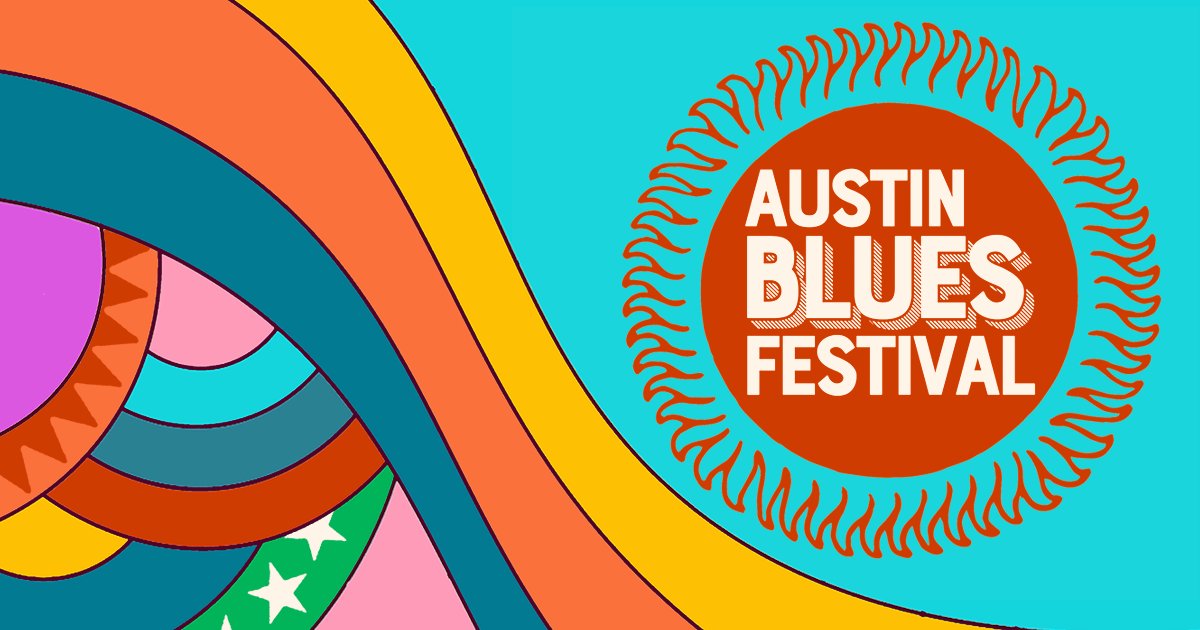 When: April 2024
Where: Moody Amphitheater at Waterloo Park
https://www.moodyamphitheater.com/events/austin-blues-festival
In 1999, the Austin Blues Festival was first hosted in Waterloo Park to showcase Clifford Antone's favorite blues artists, too notorious for performing at local downtown venues. These noteworthy performers include Ray Charles, Buddy Guy, and John Lee Hooker.
After a 20-year hiatus, the festival returned to Waterloo Park to present national talent at the Moody Amphitheater in Waterloo Park. Once the festival ends, Antone's Nightclub hosts an official aftershow featuring other renowned blues performers.
Austin Blues Festival 4/29/23
---
10) Pecan Street Festival
When: September 6 & September 17, 2023
Where: Sixth Street Historic District
https://pecanstreetfestival.org/
https://www.facebook.com/pecanstreetfest/
One of the nation's longest-running and largest music festivals, the Pecan Street Festival is a free two-day event held in May and September annually.
Locals and tourists alike flock to the Pecan Street Festival in Austin to take their picks from offerings by hundreds of local and national artisans. These established artisans offer an eclectic mix of handcrafted leather, glass, metal, wood, and fiber creations. Food vendors scattered throughout the festival serve offerings of regional cuisine to fresh-squeezed lemonade and funnel cakes to indulge as you explore.
Nearly 50 local up-and-coming and veteran musical acts perform on three stages at the Pecan Street Festival. Paired with the kid-friendly activities from the petting zoo and face painting to the rides and street magicians, make the Pecan Street Festival a must-visit!
Pecan Street Festival: An Austin original on 6th Street | KVUE
---
Am I Missing Any Music Festivals in Austin?
With an ever-growing festival scene, I'm sure there are tons more epic events in Austin that should be mentioned here! So I'd love to hear from you guys about any specific Austin festivals!
---
Looking for more music festivals in North America?
My website is filled with tons of amazing posts like this that go over the best events, concerts, and music festivals all over. Take a look through some of these articles below and start planning your next epic music festival experience!
---
Thanks so much for reading my Austin Festival guide!
https://www.jonesaroundtheworld.com/wp-content/uploads/2023/07/Seismic-Dance-Event-Austin-Music-Festivals.jpg
800
1200
Dave
https://www.jonesaroundtheworld.com/wp-content/uploads/2017/03/logotry-1-1-300x106.png
Dave
2023-07-28 19:16:51
2023-07-28 22:13:18
TOP 10 Austin Music Festivals For Your Bucket List