Looking for the best Byron Bay Festivals!? Well, you're in luck, however, keep in mind that Byron Bay is one of the strangest places in the world to visit! This Australian treasure is widely known as a Mecca for spiritual seekers and is conveniently tucked away in a beautiful coastal pocket of northern New South Wales.
Festivals in Byron Bay have been ranked as some of the best in the world, and that doesn't just go for their world-class music festivals such as Bluesfest and Splendour in the Grass.
Byron Bay has a smorgasbord of festivals to meet any interest or niche. Food, beer, culture, spiritualism, yoga, film, weed and surfing. Take your pick.
My list of the best 20 Byron Bay festivals aims to inspire your next east coast road trip. And maybe a spiritual epiphany as well….
---
1) Splendour in the Grass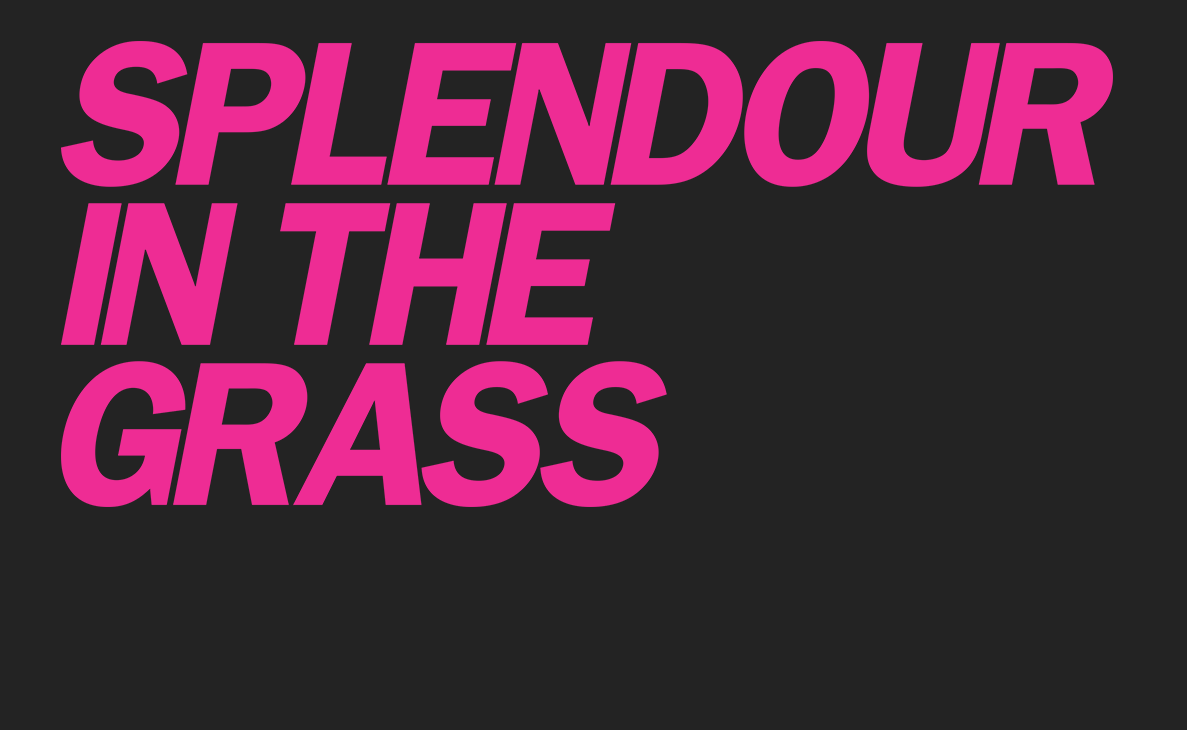 When: July 2023
Where: North Byron Parklands
Genre: Various
https://splendourinthegrass.com
"Its name alone, Splendour in the Grass, evokes lazy, languid afternoons and evenings hanging around, relaxing, soaking up summer's rays and life's best unplanned moments. Or maybe it makes you think of that old classic movie. Imagine instead, you're looking at Australia and, in an effort to create a destination event during a slow period, the winter.
Never fear, the temps are mild enough for enjoyment—Byron Bay is a surfer's paradise and home to lots of creative types. When you add a lineup of super popular artists, along with food trucks, teepees, crafts, a kids' area, yoga, spa activities, workshops, speakers and the requisite circus performers—you get more things you could possibly do in three days. You get Splendour in the Grass."
Join the Splendour in the Grass Facebook Group
triple j's Splendour In The Grass 2022 Highlights
---
2) Byron Bay Bluesfest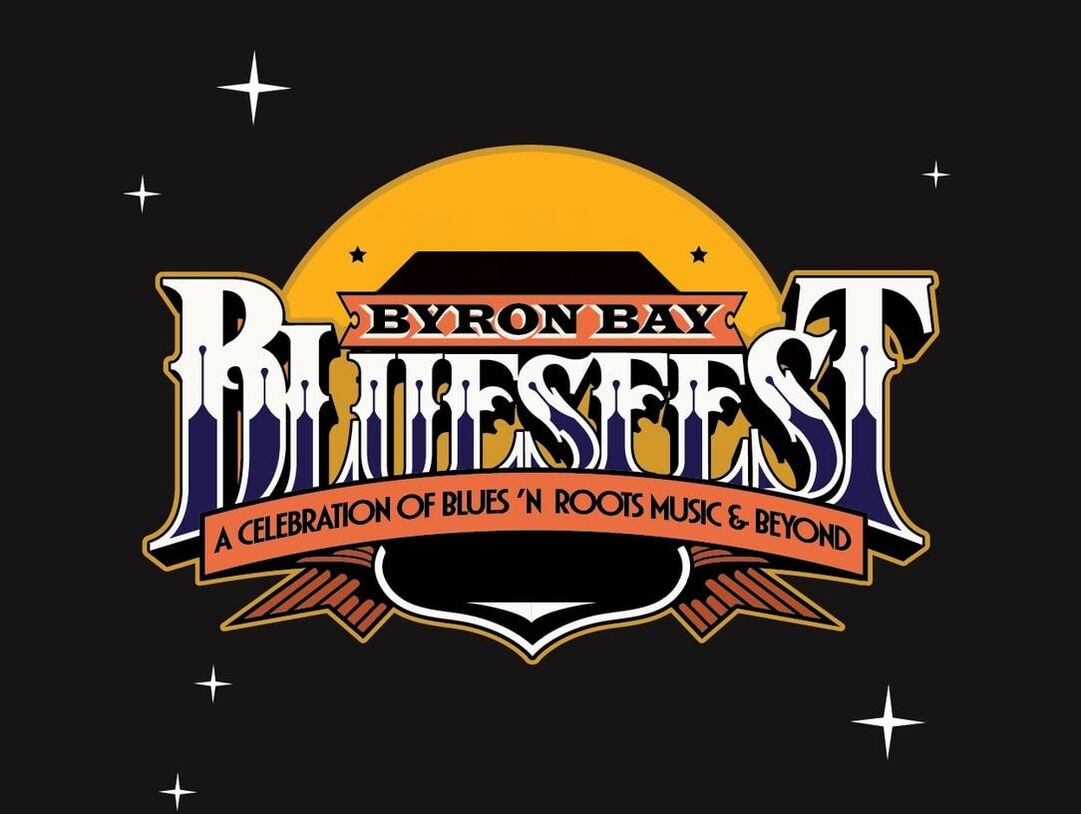 When: April 6-10, 2023
Where: Tyagarah
Genre: Blues / Roots
"Each year the Byron Bay Bluesfest attracts some of the world's biggest blues and roots performers for five days over the Easter long weekend (March or April). The festival delivers more than 200 gigs across multiple stages, as well as camping, food stalls and children's entertainment. Over 105,000 music lovers attend to enjoy a diverse array of artists, gorgeous weather and the happy vibe around the festival.
Since the festival's inception in 1990 Bluesfest has brought some of the world's most influential and respected musicians to Australia to perform including: Robert Plant (2013 +2018), James Brown (2004), Bob Dylan (2011), BB King (2011), Kendrick Lamar (2016), D'Angelo (2016), Erykah Badu (2014) Mary J. Blige (2017), Nas with Special Guests The Soul Rebels (2017), Aaron Neville (2014), Paul Simon (2013), Grace Jones (2011), The Roots (2007), Buddy Guy (7 appearances), Mavis Staples (6 appearances), India Arie (3 appearances), Ben Harper (11 appearances), Jack Johnson (7 appearances) and Santana (2 appearances)."
---
3) Falls Festival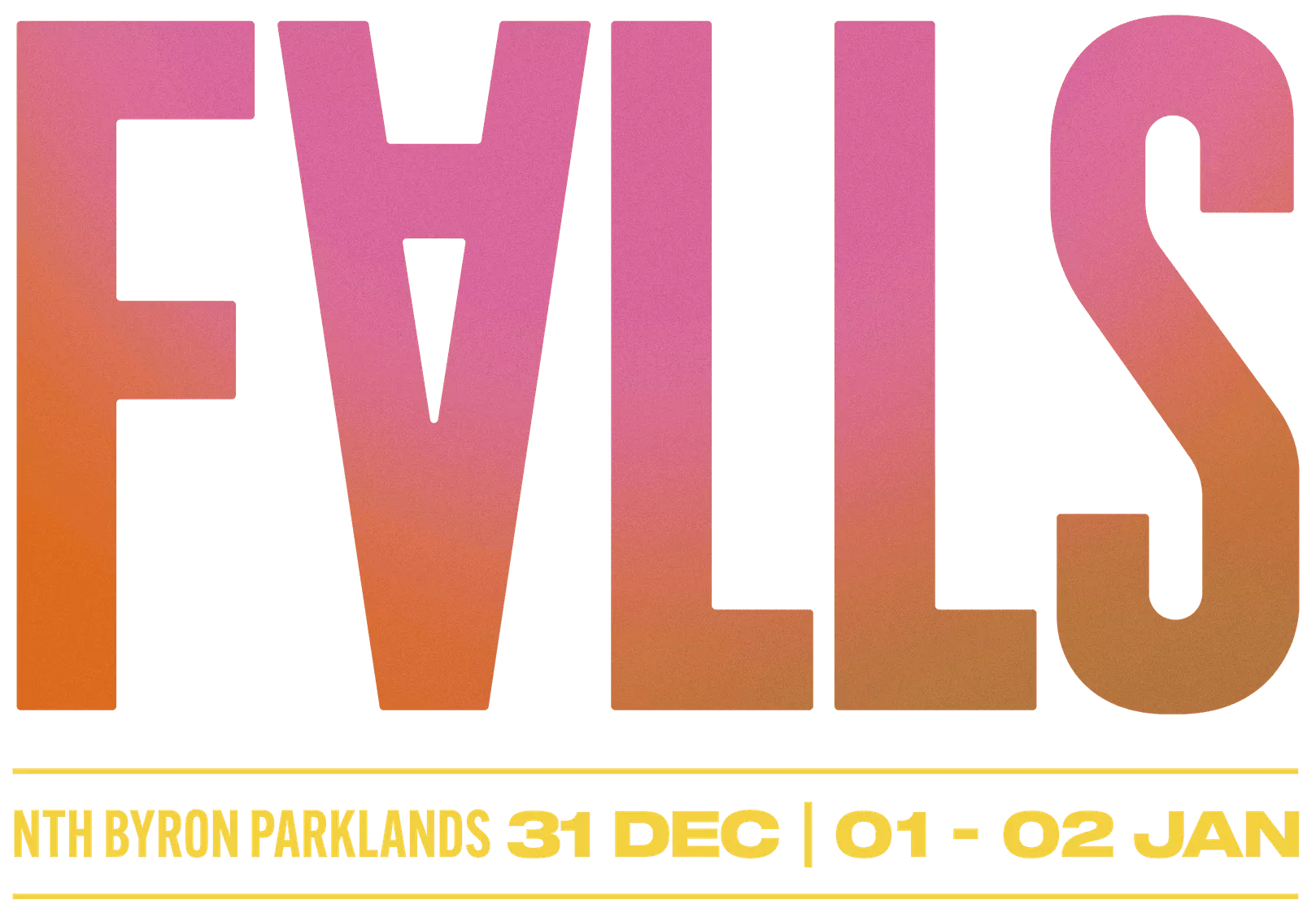 When: December 31, 2023 – January 2, 2024
Where: North Byron Parklands
Genre: Various
"Fall's Festival landed on North Byron Parklands in 2013. Since then, Fall's Festival has welcomed world-renowned talent to its grassy hills including Flume, Peking Duk, Angus & Julia Stone, Bloc Party and Foals.
Falls Festival is held annually on New Year's Eve and its surrounding dates. Falls is a multi day camping event kicking off at the end of December in Lorne, Victoria + Marion Bay, Tasmania +Byron Bay, New South Wales. The festival brings tunes from around the globe to your frontal lobes. Bands that make you dance. Art that gets you involved, with friends that make you laugh. The Festival was created in 1993 from a campfire idea. It was on the home of Falls, the very farm at Lorne in Victoria where it is still held each year."
It's one of the best New Years Eve Music Festivals in Australia, so if you're looking for something wild to do to welcome the new year, then this is it!
---
4) Byron Bay Guitar Festival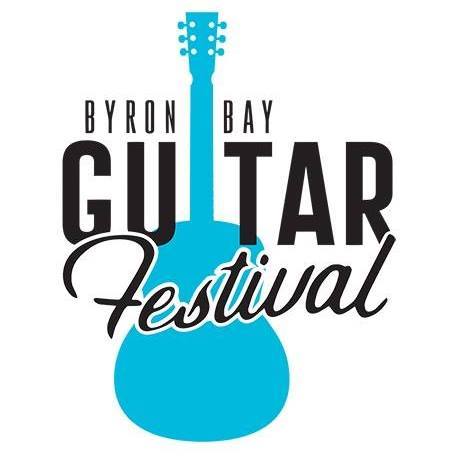 When: October 2023
Where: Byron Bay Brewery
Genre: Guitar
"Byron Music Productions presents the inaugural Byron Bay Guitar Festival. There will be over 35 Aussie guitar acts on two stages from the likes of Phil Emmanuel, Kevin Borich, Jeff Lang, Fiona Boyes, Louie Shelton, Paul George, Steve Edmonds and More – with Special guest – Lindsay 'The Doctor' McDougall! The BBGF will be held in the iconic Byron Bay Brewery over three days."
Byron Bay Guitar Festival 2018 - Highlights - 6 & 7 October 2018
---
5) Byron Latin Fiesta
When: November 2023
Where: Byron Theatre
Genre: Latin music
"An International & National Latin dance & music weekend festival held annually in Byron Bay. 4 Nights of Parties with live bands & DJs & 2 Days of dance Workshops. The Byron Latin Fiesta is now in its 13th year and with a growing community of latin-loving folk, the 13th event is sure to be a crowd pleaser."
Byron Latin Fiesta 2018 Promo Reel
---
6) Rabbits Eat Lettuce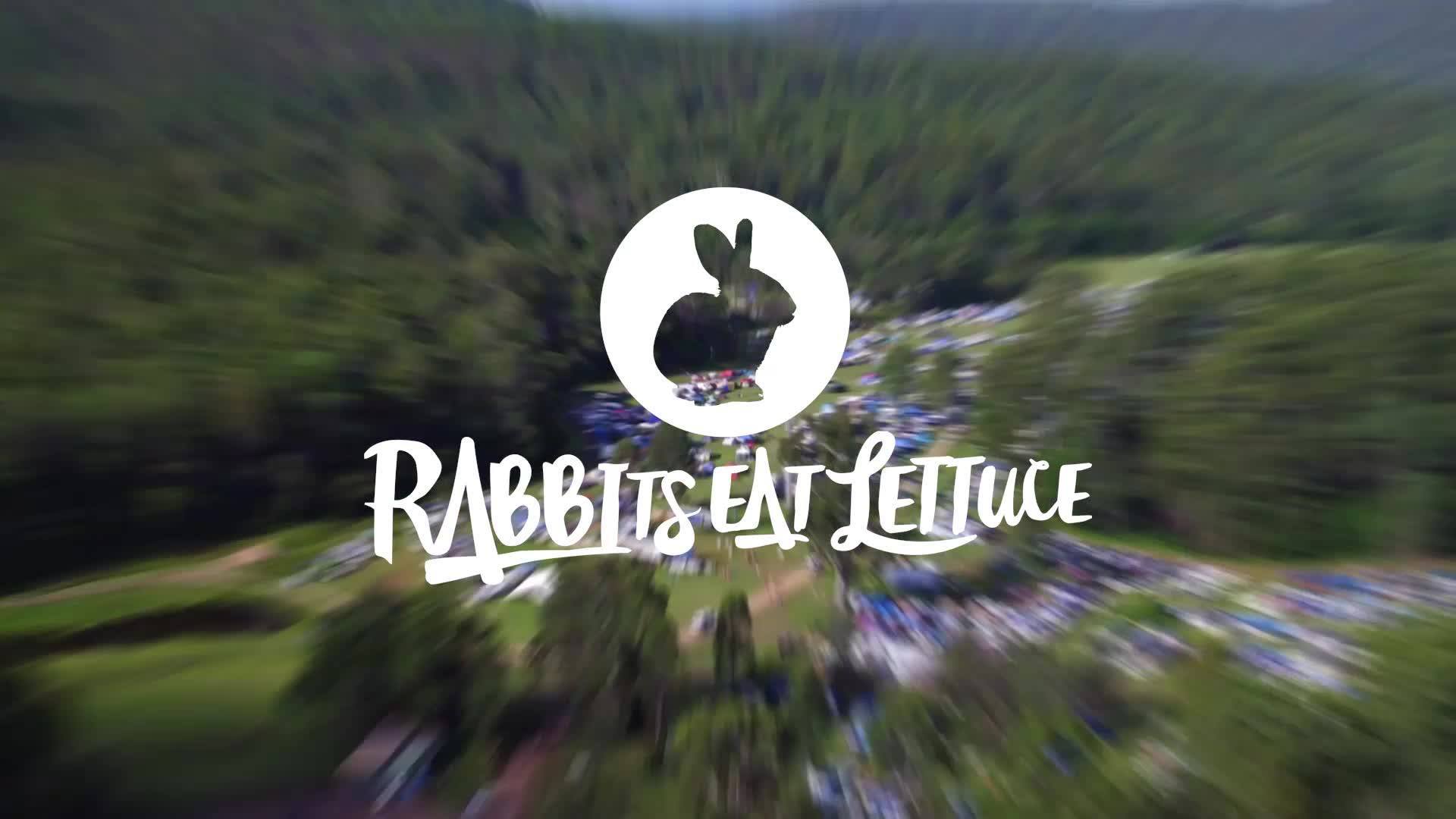 When: April 6-10, 2023
Where: Mullumbimby, NSW
Genre: Various
https://www.rabbitseatlettuce.com.au
Music, Arts & Camping Festival ~ Easter Long Weekend. BYO. Yoga. Workshops.
"Rabbits Eat Lettuce is a place of Freedom, Love & Dance Music. Come and camp in a beautiful natural environment and form a community of like-minded souls who want to escape the hustle and bustle of the city life. Rabbits Eat Lettuce lets us be human again. We can dissolve the social barriers and dance together."
Rabbits Eat Lettuce 2018 ~ After Movie
---
7) Mullum Music Festival
When: November 2023
Where: Mullumbimby, NSW
Genre: Various
https://www.mullummusicfestival.com
"From humble beginnings, the picturesque village of Mullumbimby has hosted the Mullum Music Festival (MMF) since its inception in 2008. Nestled amongst the surrounding mountains in the Byron Bay hinterland, this diverse community of just over 3000 people has embraced this very different type of music event. The last decade has seen 600 world-class artists and thousands of people make their way to the festival, not bad for a little festival that started on the night of the electrical storm of the decade.
"There were workshops, comedians, circus acts, and a street parade. This is so much more than just a music festival, but the artist lineup was stellar. But most of all, the community spirit around this well-oiled machine of a festival was warm and welcoming. With its small-town vibe but big-town sound, you'll see your favourite acts on stage and then you'll see them sitting in the crowd enjoying the next set… It brings people together for the love of music and community." – Rhythms"
Mullum Music Festival 2019
---
8) Byron Bay Film Festival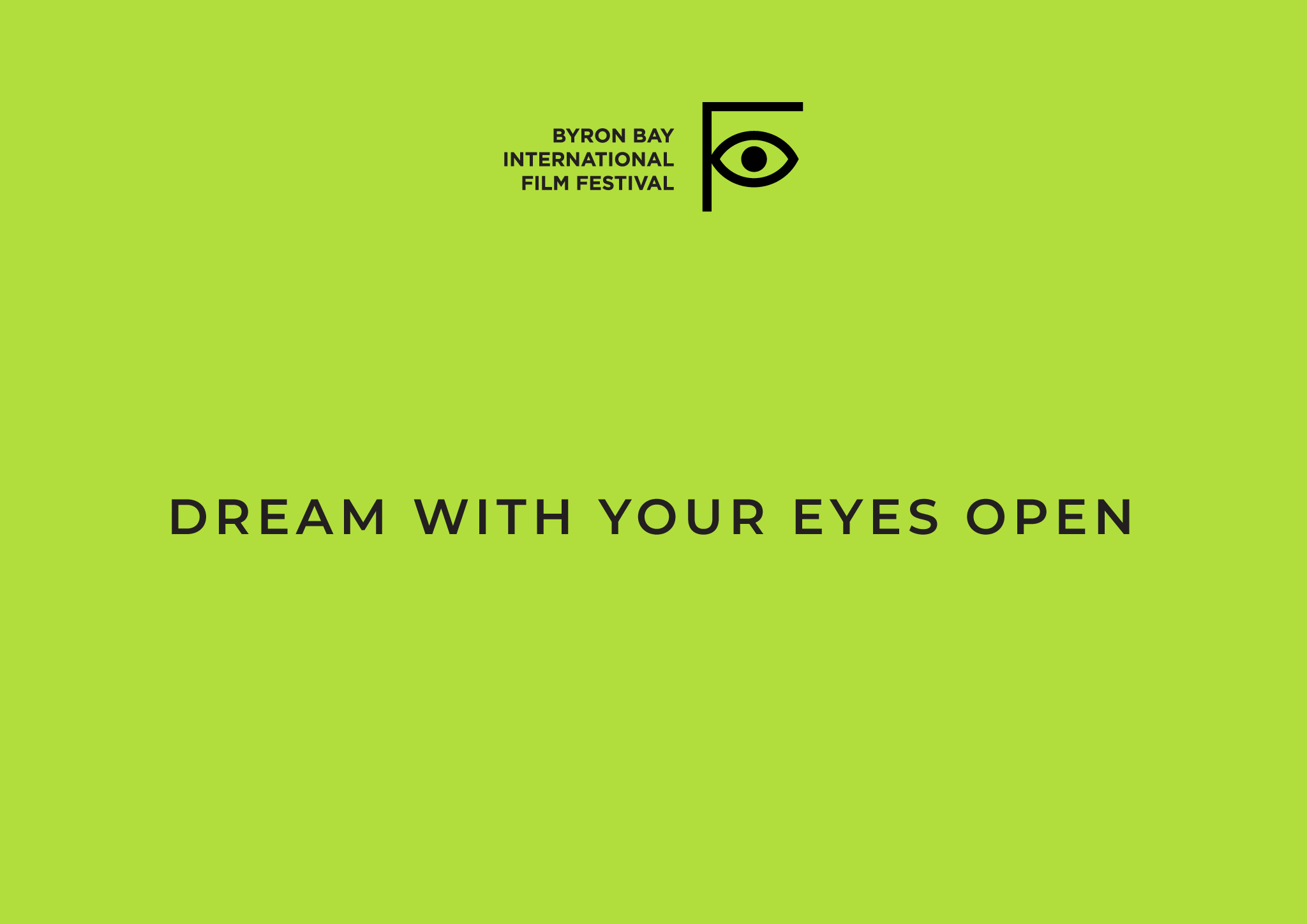 When: October 2023
Where: Various venues across the Byron Bay region
Genre: Film Festival
"Each year some of the world's most exciting film talent join thousands of film lovers at BBFF, over 10 fantastic days in beautiful Byron Bay, for a dynamic and truly distinctive film festival experience known for its trademark friendly, laid-back vibe and characteristically open, expressive and appreciative audiences. Independent filmmakers are the heart and soul of this festival, whose quality programming of hundreds of entertaining, inspiring and eye-opening films from over 40 countries sets the stage for filmmakers at all stages of their careers to showcase outstanding work across all genres."
BBFF2017 Trailer - Cinema For The Senses
---
9) Starlight Festival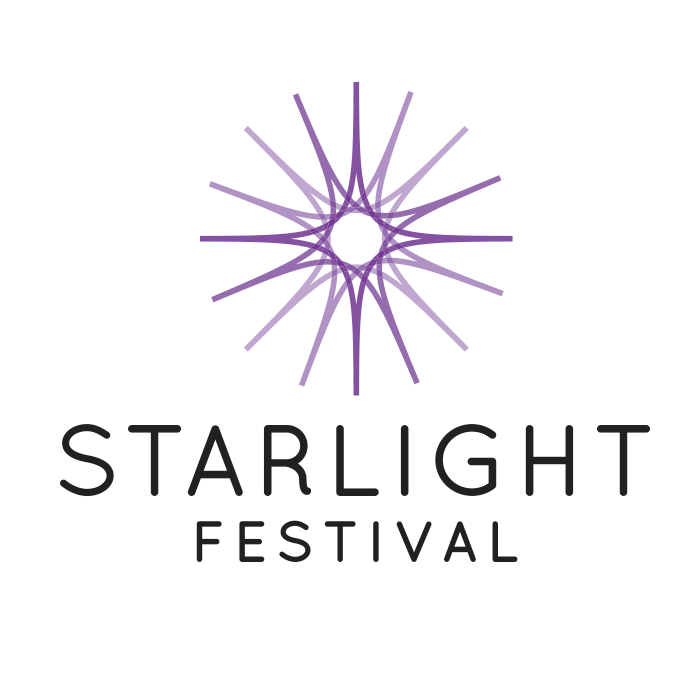 When: January 5-8, 2023
Where: Bangalow, NSW
Genre: Spirituality / New Age
http://www.starlightfestival.com.au
"Bathe in the Divine sounds of the Crystal Singing Bowls each morning at the Starlight Festival. Enjoy all day Yoga, with Byron Bay's most renowned Yoga instructors. Discover your future with a psychic reading, experience a Shamanic drumming, connect with your souls journey in a transformational workshop, or simply relax and browse the main hall markets and enjoy our live music & vegan café."
Byron Bay Starlight Festival 2017
---
10) Byron Harmony Day Festival

When: Spring 2023
Where: Mullumbimby, NSW
Genre: Cultural
"Byron Harmony Festival is a community celebration of cultural diversity with music, dance, workshops, food and market stalls. Following the Arakwal Indigenous Welcome to Country there will be performances celebrating the cultures of Rapa Nui (Easter island), Japan, Africa, Hawaii, India, Thailand, Turkey, Australia and others.
Performers confirmed to date include Yoko Tuki (Rapa Nui), GOhappyafrica (Africa), Lucy Gallant (Burmese, Russian, Irish, Australia roots, British born), Mana Aloha Hula (Hawaii), Kobya, Bollywood Sisters, Spirit Belly Dance, Veil of Dreams Belly Dance, Roma Gypsy Dance and Ecstatic Africa dance. Workshops in belly dance will be held during the day. Performances take place in the refurbished, Mullumbimby Civic Hall (origin 1929) while and eclectic variety of food and market stalls mainly inhabit the surrounding parklands. Admission is free. Gold coin donations welcome."
Byron Elder Beats at Harmony Day Artisan Market
---
11) Boomerang Festival

When: April 19-21, 2023 (within Bluesfest)
Where: Tyagarah
Genre: Indigenous / Cultural
https://www.boomerangfestival.com.au
"Boomerang is the first of its kind. Never has an Indigenous festival of this holistic calibre been so accessible; featuring an array of music, dance, theatre, comedy, film and visual arts, along with cultural knowledge exchanges and thought provoking conversations.
Boomerang features the very best our original culture has to offer in the arts, talks and ideas, as well as emerging musicians, and dancers, workshops and much more. Hosted by the oldest living culture it's a time to get up close and personal, there is nothing that quite matches the exchanges our audiences experience."
Boomerang Festival Line-Up 2019
---
12) Byron Bay Surf Festival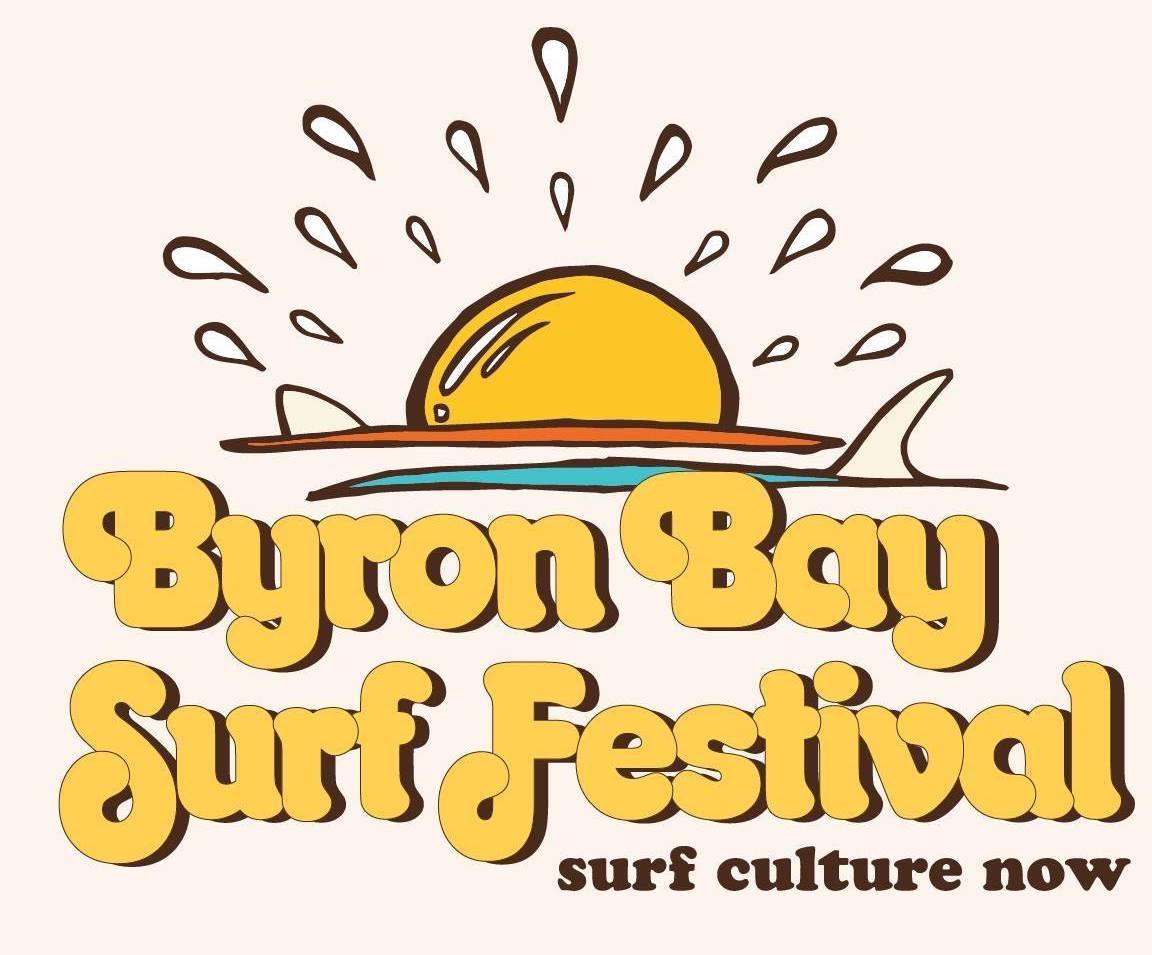 When: September 2023
Where: Various locations across Byron Bay
Genre: Surf Culture
http://www.byronbaysurffestival.com.au
"Save the date. The Byron Bay Surf Festival is back. It's time for some super surfing fun, chock full of sustainability, music, art, surf and culture. Wow. Say hello to annual favorites including the Surf Art Markets – now at twilight, Surf Legends Lounge, live music at the Beach Hotel and Freestyle & Stoke Surf Sessions at Wategos Beach. Meet this year's epic line up of special guests including surfing World Champions, female leaders, inspiring musicians, photographers and artists. Get ready. It's going to be fun."
---
13) Byron Bay Tango Festival
When: January 28, 2023
Where: Byron Bay Community Centre, Byron Bay
Genre: Dance / Cultural
"Dear friends, it's time to let go the lingering memories of pleasure, excitement and surprise of last year's festival and prepare your imagination for new and fresh horizons. I know that this year's choice of master teachers will excel in continuing the Byron Bay Festival tradition of being world class, cutting edge and most of all inspirational. The world of Argentine Tango is embracing enthusiastically the artistry of Carolina Giannini and Leonel di Cocco. Their performances are beautifully crafted and executed with the exuberance and abandon of youth and the precision of masters. We are in for a rare treat."
Leo Di Cocco & Carolina Giannini, Byron Bay Tango Festival 2019
---
14) Renew Fest
When: May 2023
Where: Mullumbimby, NSW
Genre: Environment
"RENEW FEST is Australia's festival of ecological, economic and social renewal, located in Mullumbimby in the heartland of Byron Shire, NSW. The festival brings together hundreds of presenters and performers, and dozens of local and national organisations, working at the leading edge of regenerative culture. Our programming features deep listening, mass action, zero waste, culture aware, renewable energy, circle processes and community arts engagement to work on both the practical innovations and inner humanity of the renewability mission."
RENEW FEST returns 10-12 May 2019
---
15) Byron Writers Festival
When: August 2023
Where: Elements of Byron, Byron Bay
Genre: Writing
https://byronwritersfestival.com
"For three days in August, 140 writers and thinkers will come together in Byron Bay to ponder the power of stories and the written word in shaping who we are. Now in its 23rd year, Byron Writers Festival has become famous for its relaxed and friendly vibe, open-air beachside location and compelling conversations spanning a mix of genres including music, art, environment, philosophy, health, politics, human rights and of course memoir and fiction."
---
16) Mardigrass

When: May 2023
Where: Nimbin, NSW
Genre: Cultural
"The Nimbin MardiGrass is an annual rally & celebration in the tiny village of Nimbin in northern NSW, Australia. Beginning in 1993, MardiGrass is held to protest the drug laws, educate people on the various uses of cannabis (medicinal, industrial, recreational & spiritual) and to celebrate the culture that has grown here over the last 40 years. Our mission is to bring about change with as much fun as possible."
---
Am I Missing Any Epic Byron Bay Festivals…?
After compiling this list, I'm convinced that Byron Bay is one of the most unique and charming destinations in all of New South Wales! It seems likes there's always something fun going on, and that just about everyone will find something they love about this small coastal city. If you think there's any more festivals in Byron Bay that I need to add to this list, feel free to reach out to me!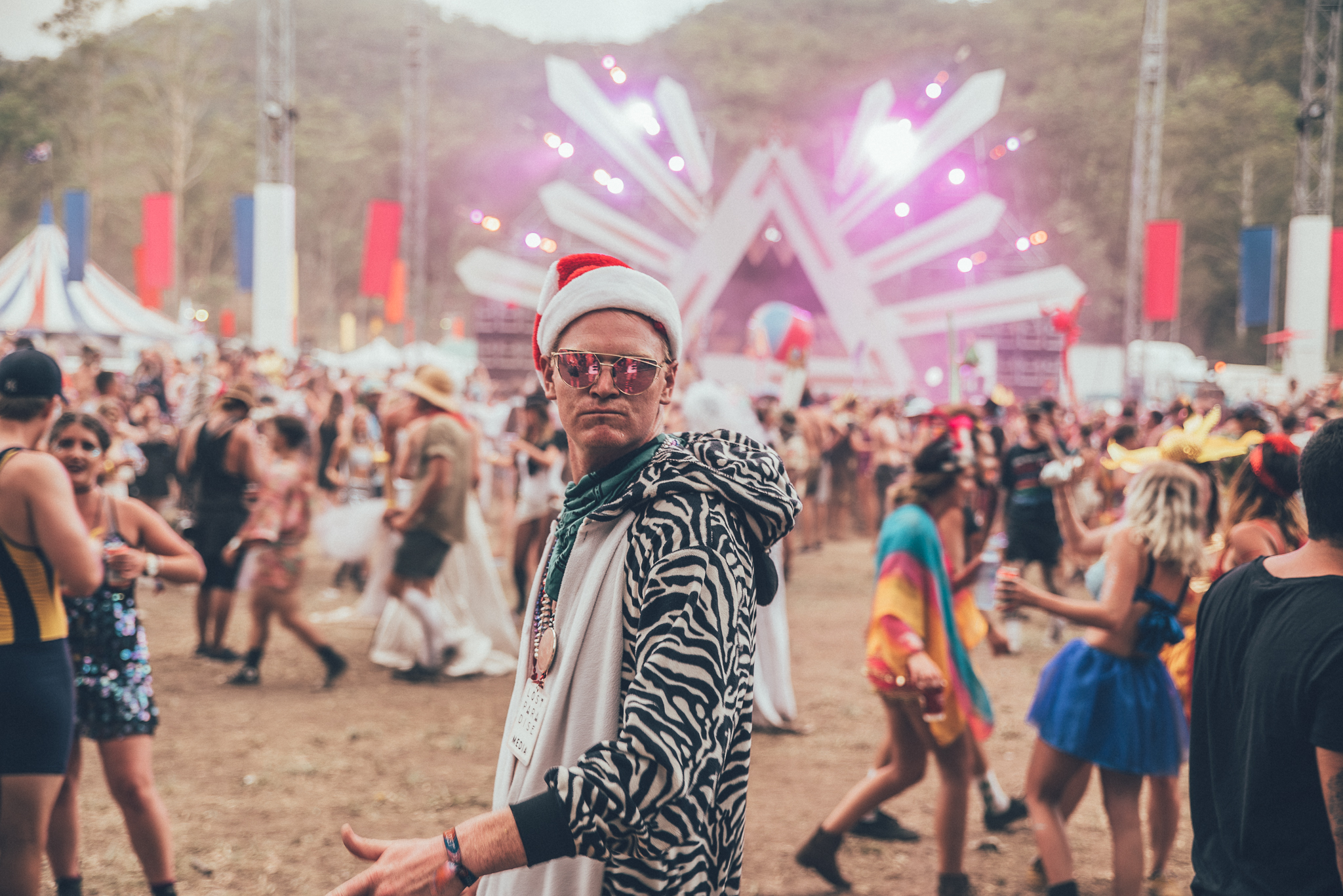 ---
Looking for more festivals in Australia…?
My website is filled with helpful articles just like this so you can find your next big festival, party, or upcoming event! Take a look through some of my favorites below!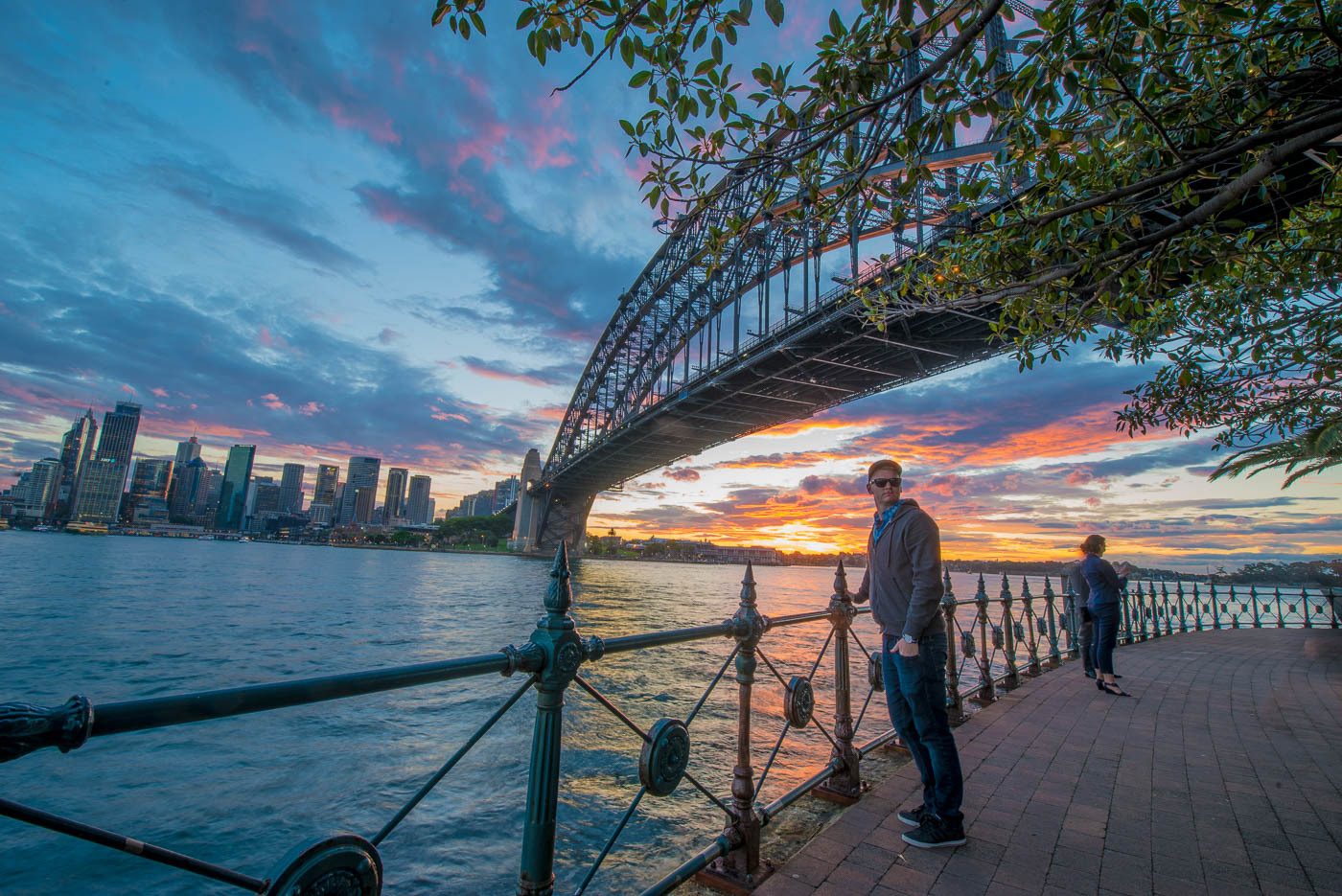 ---
Planning a trip to Australia…?
I've personally lived and working in Sydney for over a year, and Australia has become one of my favorite countries in the world to travel through! I've written tons of articles that could be super helpful for heading down under anytime soon! Check out a few of my favorites below: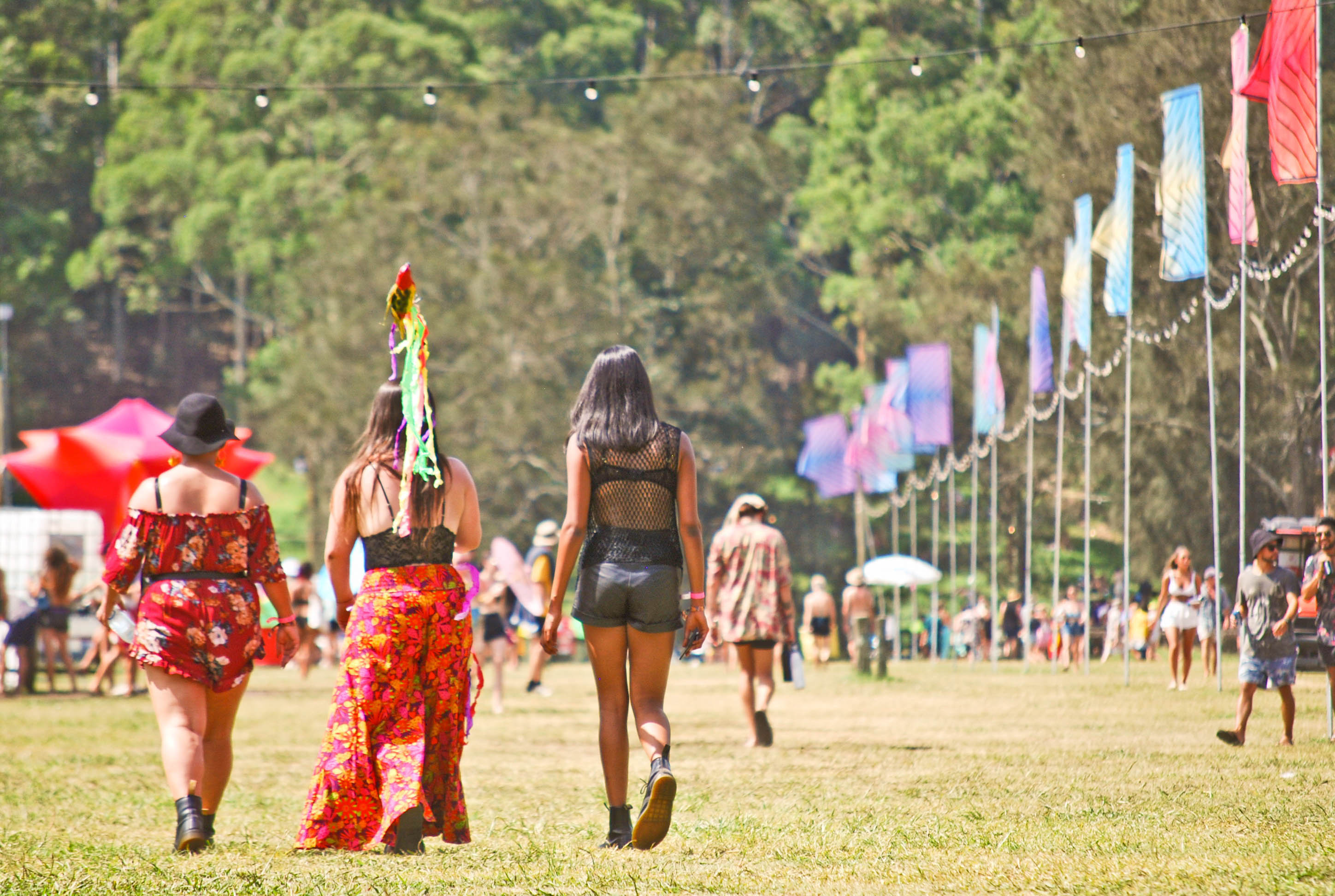 ---
Thanks for reading about these epic Byron Bay Festivals!!
Share the article with your Byron festival squad!!
https://www.jonesaroundtheworld.com/wp-content/uploads/2019/01/Lost-Paradise-Festival-24.jpg
1944
2896
Dave
https://www.jonesaroundtheworld.com/wp-content/uploads/2017/03/logotry-1-1-300x106.png
Dave
2023-01-10 03:25:19
2023-01-16 10:38:10
Top 16 Byron Bay Festivals To Experience Before You Die