Planning a trip to California and looking for the best Airbnbs in San Francisco? Well, look no further, because I've put together the ultimate guide to Airbnb San Francisco vacation rentals for all budgets! From cheap Airbnbs to luxury apartments, I've scoured the site and found the most beautiful accommodation options that will provide an unforgettable stay!
"If you're going to San Francisco, Be sure to wear some flowers in your hair, If you're going to San Francisco, You're gonna meet some gentle people there…"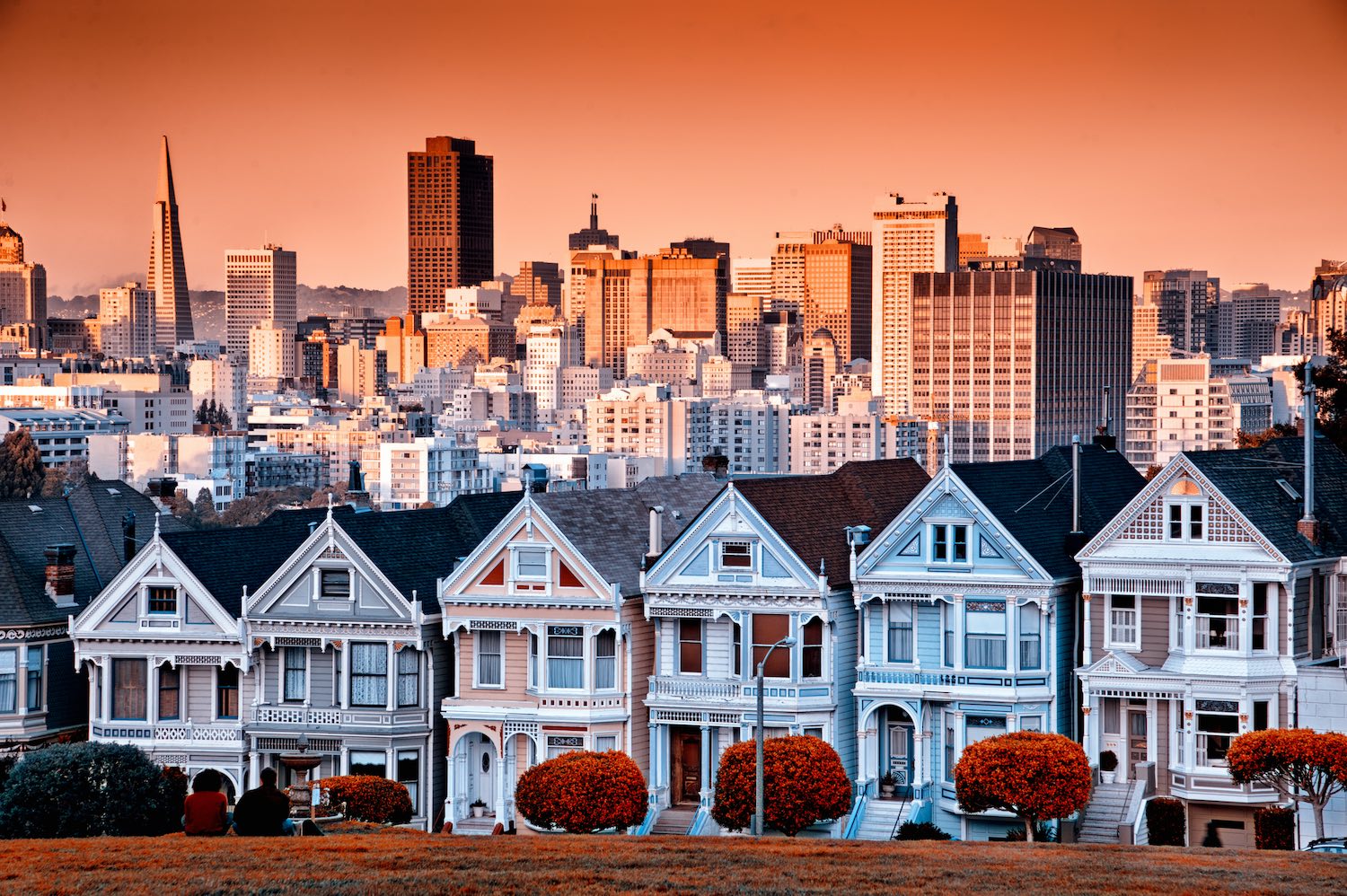 ---
San Francisco. San Fran. Frisco. SF. The Fog City. The City by the Bay. The Golden City.
San Francisco has been given a lot of nicknames over the years, but no name can describe this Californian city as well as experiencing it for yourself can.
The home of the first gay neighborhood in the United States ('The Castro') and the geographic center of the 1960's "flower power" hippy movement, San Francisco, have always been revered as one of the most progressive and relaxed cities in the States. And one of the coolest. And it's still got all of those qualities in spades. And so much more. And… it's also got Alcatraz Island!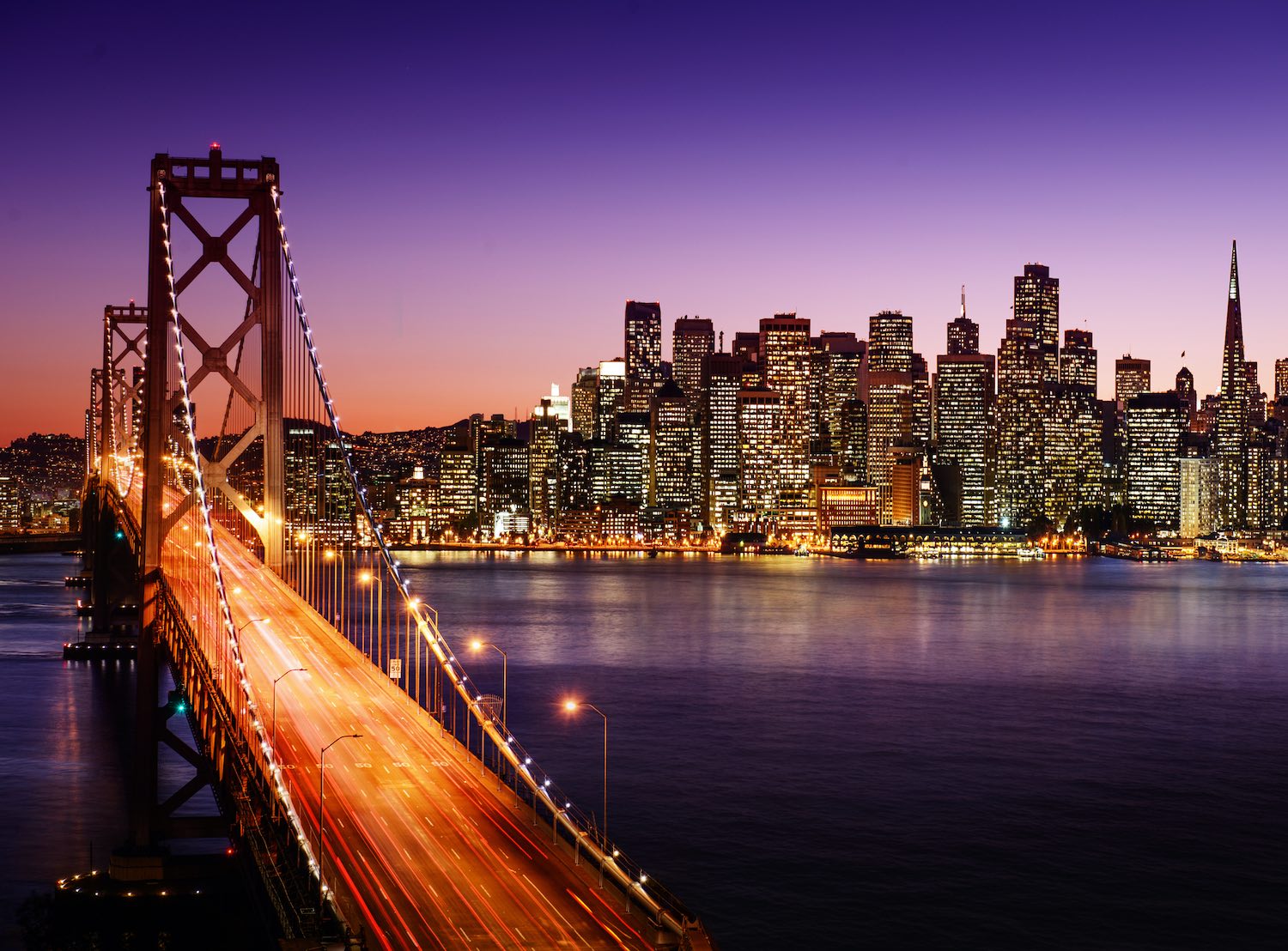 ---
Quick Breakdown of San Francisco Vacation Rentals
Looking for an expert vacation recommendation and want to book your San Francisco Airbnb stay quickly? Just click through on one of these properties to check their availability for your chosen travel dates. If your chosen property is unavailable during your planned San Francisco travel dates – don't stress! There are plenty of great Airbnb's in this exciting city – just keep reading!
I've also included tons of fun, and helpful travel videos about San Francisco filled with things to do, food recommendations, and so much more! So while finding your perfect Airbnb in San Francisco, make sure to watch a few of those to inspire your trip! Be sure to also read my guide on the Best Glamping in The Bay Area, Glamping in Big Sur, and my Airbnb Monterey guide!
Note: Due to the closure if the Airbnb Associates program, some of the properties listed have been changed to other booking platforms (which can have lower rates and less cleaning/service fees!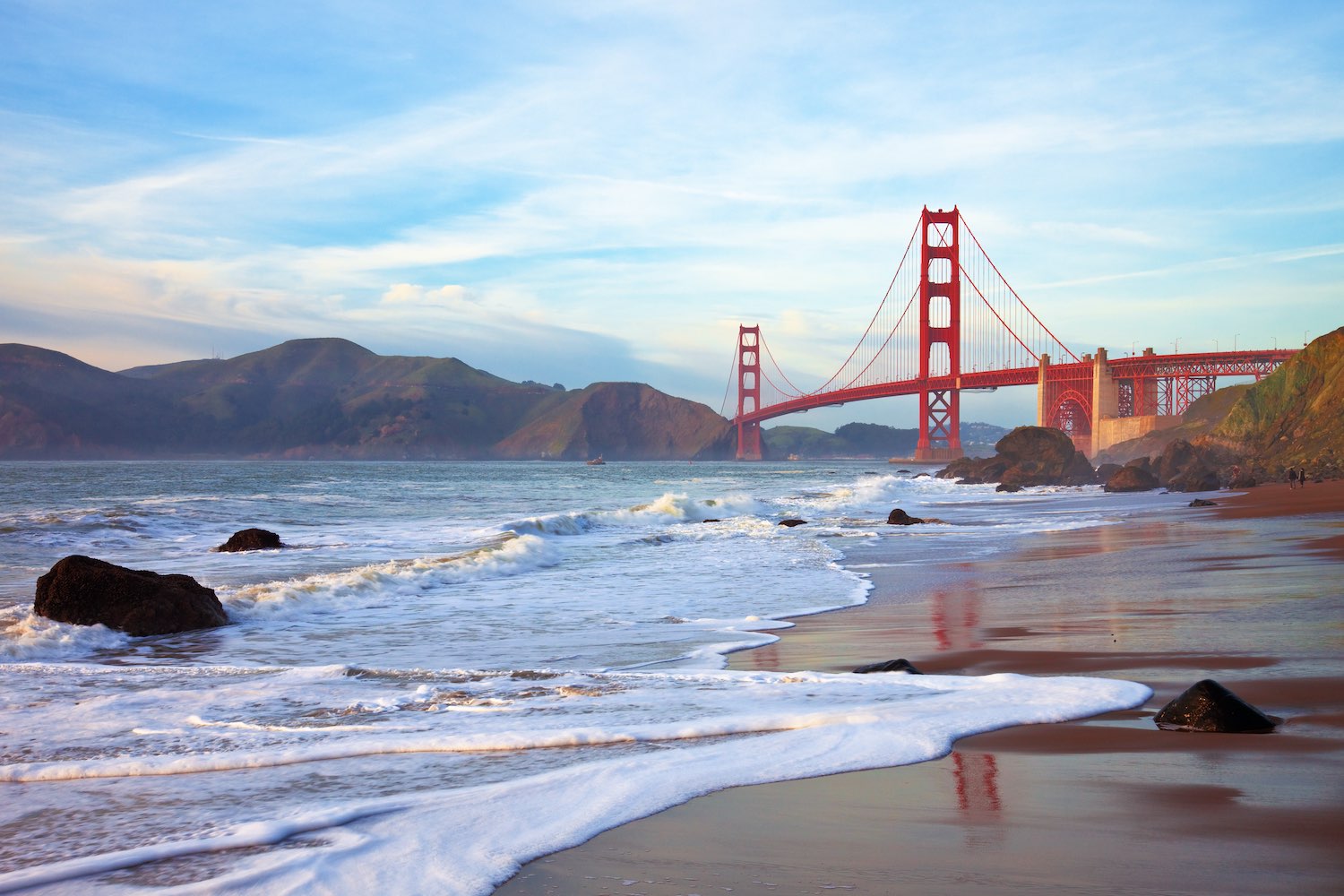 ---
The 13 Best Vacation Rentals in San Francisco, California
From the Mission District to "The Haight", Sunset to Oakland, Berkeley to SoMa – and everywhere in between – bayside San Francisco is a melting pot of cultures, people, and experiences all waiting to be discovered. And who can forget the amazing Outside Lands Music Festival hosted in the city every year.
But before all that, you need a great place to stay. And I've shortlisted the best Airbnb San Francisco & VRBO listings to get you packing and jetting off ASAP!
---
1) Overall Best Vacation Rental in San Francisco – Pacific Heights Elegant Two Room & Bath Suite
Location: Pacific Heights
Price: $150+ USD per night
Located right in the heart of San Francisco's Pacific Heights, this five-star suite is cozy, comfortable and safe. The chic interiors are well designed, and the bedding superb – and the host even includes a coffee maker, snacks and oatmeal for breakfast. This spectacular little stay is easily one of the city's best vacation rentals and its location is unbeatable. The neighborhood is quiet and safe here and it's close to some of San Francisco's most famous sights.
View Photos, Read Reviews & Check Availability
Guest Review: "I loved this charming place located in the heart of Pacific Heights and The Presidio. I stayed in a beautifully designed one bedroom suite and and enjoyed every inch of it. Lots of attention to detail from the host who provided not only great overall design but all the little comfort things like a good coffee maker, filtered water, delicious snacks and oatmeal. The bed and bedding were superb too! I will definitely stay there again. A+++" – Renee
---
2) Best Romantic San Francisco Vacation Rental – Luxury Oasis with Hot Tub & Gorgeous Garden- 'Beyond the Palm'
Location: The Castro
Price: $250+ USD per night
Located in San Francisco's famous Castro district, this one bedroom apartment is a quiet, relaxed rental to look into. With almost 200 rave reviews, the apartment promises privacy, and is sparkling clean and modern. There is also a chilled out outdoor patio and lush green gardens to unwind in. Oh – and there's a hot tub! And if you'll be sightseeing, dining or shopping, there are endless restaurants, shops and landmarks right near door. Perfect hosts and a perfect stay experience.
View Photos, Read Reviews & Check Availability
Guest Review: "The purpose of our trip was for medical reasons and we could not have found a better place to heal. The outdoor patio and grounds are beautiful and very private. The apartment was perfect for the three of us. It was very clean and had everything we needed. The neighborhood is quaint. Restaurants and shopping are within walking distance. We truly enjoyed this rental, however the true stars of this property were our hosts. They were so kind and caring. Truly good people!!" – Sharon
---
3) Best San Francisco Rental for Solo Travelers – Beautiful studio in the heart of Haight-Ashbury
Location: Haight-Ashbury
Price: $200+ USD per night
If you're passing through San Francisco alone and are looking for a safe, well-equipped and private place to rest your head at night, don't go past this epic studio apartment in the famous Haight-Ashbury neighborhood. The host puts on the ultimate stay for any solo traveler or couple who has the good luck to stay at this beautiful apartment. The neat and bright apartment is modern and spacious, and there's a private garden outside. This is a fascinating and busy neighborhood with so much to see and experience.
View Photos, Read Reviews & Check Availability
Guest Review: "My partner and I had a lovely stay in this garden-level apartment. The garden was gorgeous to wake up to every morning, and as coffee lovers, we were so happy to find a french press and grinder available to us in the fully stocked kitchen. We bought some local coffee in the area and felt like we were right at home each day having our morning coffee. I would absolutely stay again if ever back in the area. Slight issue with check-in on an older code being sent to us for accessing the building, but the host fixed it as soon as possible, which did not impact our trip." – Lindsay
---
4) Industrial-Chic Loft with Private Roof Deck and City Views
Location: SoMa
Airbnb Plus: Yes
Superhost: Yes
Price: $300+ USD per night
https://www.airbnb.com/rooms/30502421
It was so hard to pick the best overall Airbnb in San Francisco, but this three-bedroom loft is my choice for so many reasons. Firstly, the loft itself. It's slick, urban, and cool, with a modern and spacious New York vibe. It also has the added rare bonus of a private rooftop deck to gaze out over this epic city. Second, location. This apartment is situated in the buzzing SoMa district, which is heaving with trendy bars, cafes, and restaurants all on the waterfront. Union Square is a stone's throw away, as are the iconic local boroughs of the Mission District and Haight-Ashbury. While it may be on the more expensive side (like everything in SF), It's easily a San Francisco Airbnb with a view to die for!
Read Reviews, View Photos & Check Availability
Guest review: "Fantastic apartment in a great position to enable walking into downtown. Loved escaping back here in the evening after exploring to watch the sunsets over the city skyline. Great Old style Diner (Rocco's) across the road.Very comfortable beds in spacious rooms. Very quiet- protected from any street noise. Rooftop escape perfect for a glass of wine while reliving days explorations."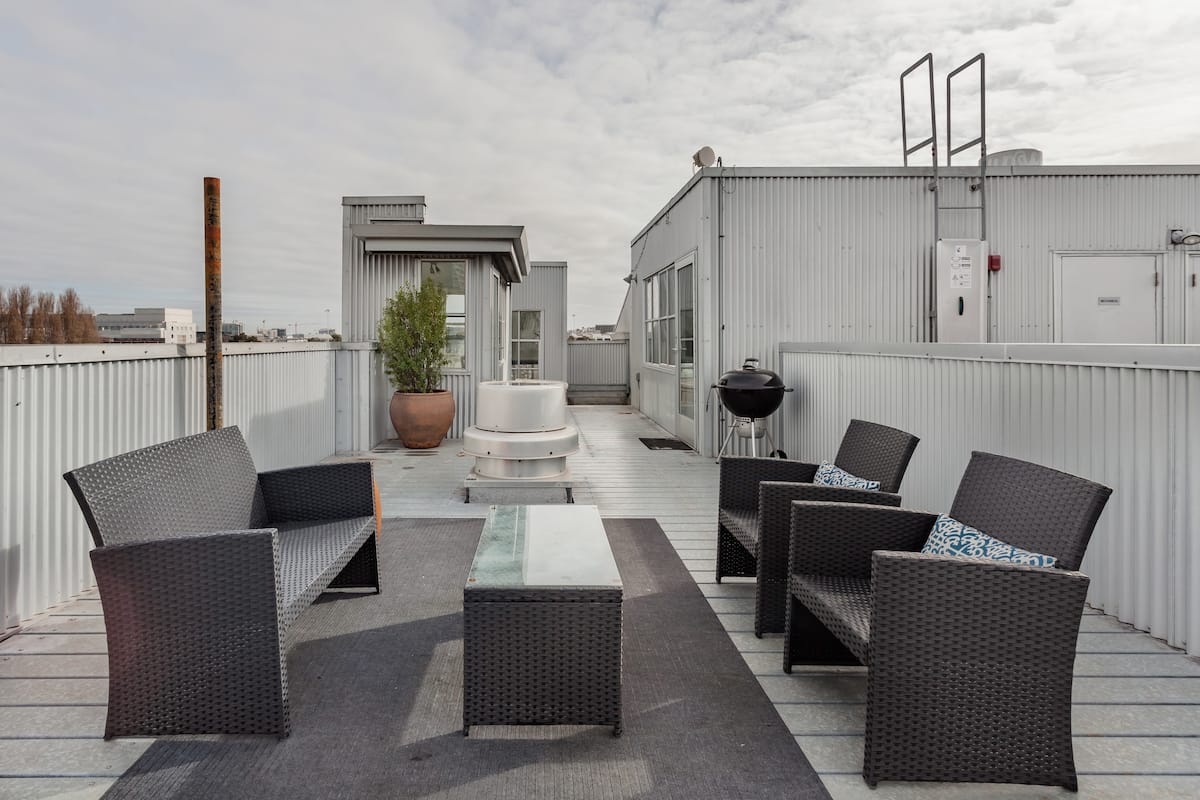 ---
5) Upscale Golden Gate Park Master Studio with Private Entrance
Location: Inner Sunset
Airbnb Plus: Yes
Superhost: Yes
Price: $130+ USD per night
https://www.airbnb.com/rooms/3721927
If you're a traveling couple that needs a great base to explore San Fran from, you'll love this cozy one-bedroom suite in the sought-after Inner Sunset district. This verified apartment is immaculately looked after and light-filled and has a private deck with great views. Speaking of views, the awesome walk-in shower has views of Mount Sutro. This third-floor abode is located in one of the best areas of San Francisco, and Sunset's top cafes, restaurants, shops, and museums are just a five-minute stroll away. Currently boasting a near-perfect 4.94/5-star rating from over 330+ happy guests. It's clearly one of the top San Francisco Airbnbs offered by a thoughtful host who will do everything she can so you enjoy your visit!
Read Reviews, View Photos & Check Availability
Guest review: "WOW! The photos and the description are exactly as advertised! Kelly's place is a fantastic spot to come back to for a nice warm (decent high pressure!) shower and a good night's sleep on a very comfy bed. Immaculately clean with beautiful decor and a nice little balcony to soak up the SFO sun. Thanks for making our SFO stop one to remember!"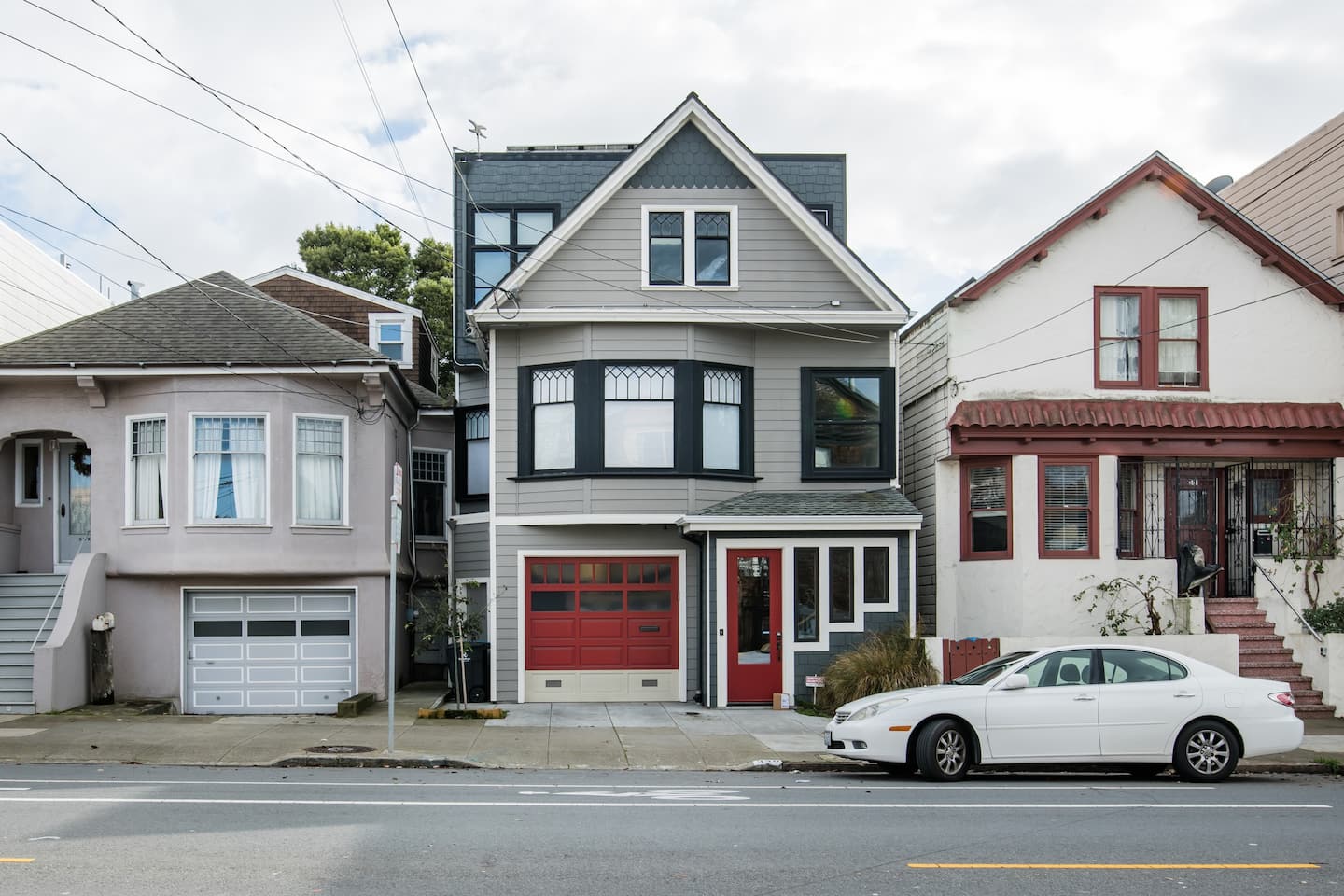 TOP 10 Things to do in SAN FRANCISCO
---
6) Watch the Sunset at a Boho-Chic Studio with Private Terrace
Location: Daly City
Airbnb Plus: Yes
Superhost: Yes
Price: $120+ USD per night
https://www.airbnb.com/rooms/24972021
Bright, bohemian, and very nearly boasting a 5/5 rating from over 100 guests, this stunning little retreat is my pick for the best San Francisco Airbnb for solo travelers. The secure space is peppered with fun and artsy decor and lots of greenery, and you'll feel instantly at home. The outdoor patio has impressive views to the beach and beyond and is the perfect place for an introspective early morning coffee. This Airbnb is located in safe and quiet Daly City, a seaside neighborhood just 15 minutes drive to downtown SF. Catch the train or order an Uber or Lyft quickly and easily. The beach is just a stone's throw away and has amazing sunsets – and sunrises if you can tear yourself out of your cozy bed!
Read Reviews, View Photos & Check Availability
Guest review: "Best Airbnb I've ever stayed in! Parking was a breeze for our giant van, the bed and the sheets were so comfortable, the shower was awesome, the tv was great, and I was even able to do a load of laundry! We loved that they had recommendations for us as well as water/snacks/and an easy breakfast for the morning!"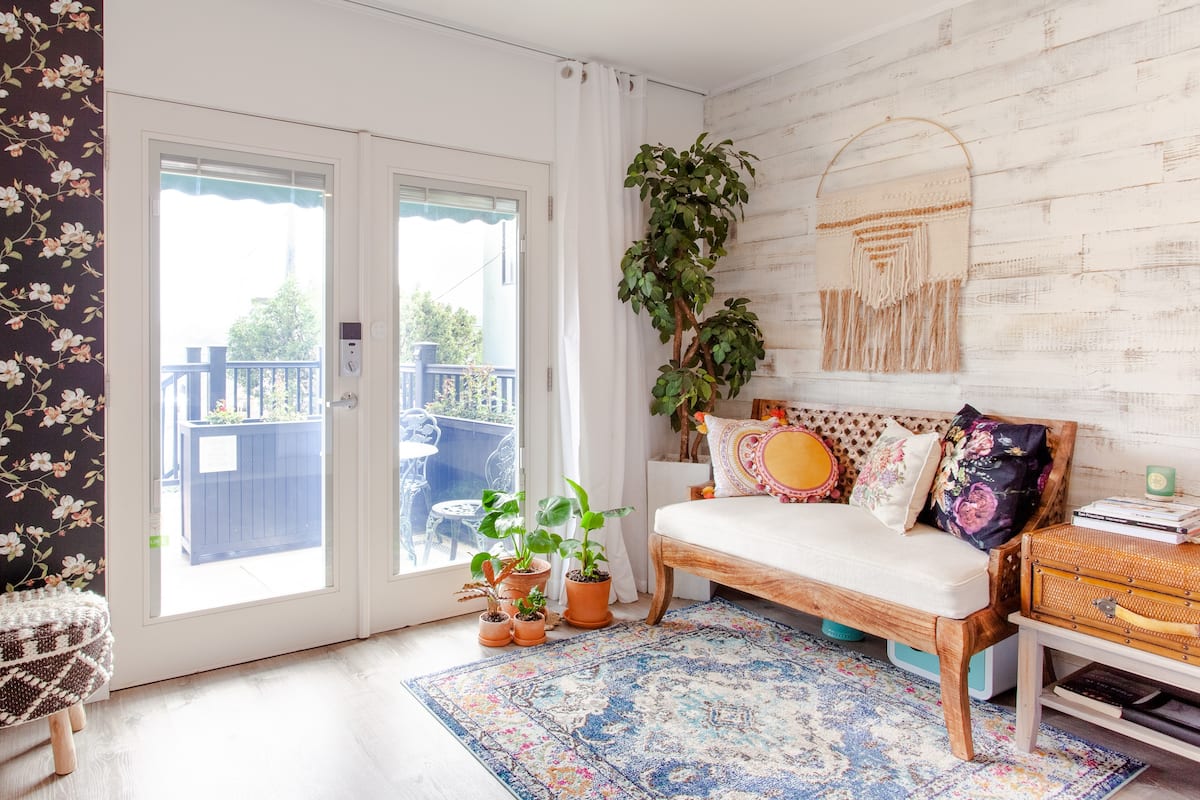 24 Things to Do in San Francisco
---
7) Most Stylish Airbnb San Francisco — Fun and Chic Apartment in Bernal Heights
Location: Bernal Heights
Airbnb Plus: Yes
Superhost: Yes
Price: $180+ USD per night
https://www.airbnb.com/rooms/18916029
Verified by Airbnb and managed by a great host, this urban-inspired apartment is dark, sophisticated, and modern. Cool art, chandeliers, and decor are all thoughtfully chosen. This awesome Airbnb is located in one of San Francisco's best residential areas, Bernal Heights. The neighborhood is quieter than the city center – downtown San Francisco is only 10 minutes' drive away – and has a charm all of its own. There are lots of cool stores, cafes, restaurants, and bars to explore right nearby the apartment. This is one of the top vacation rentals in San Francisco that really offers the best of both worlds during your trip to The Bay.
Read Reviews, View Photos & Check Availability
Guest review: "Such a wonderful stay! The space was amazing- really well-styles, comfortable, and clean. The amenities were top-notch too- I had everything I could have needed and more! Definitely loved the snacks, fully stocked drink cooler, the excellent book collection, and the fluffiest towels I have ever had! If you're traveling to SF, staying here is a MUST!"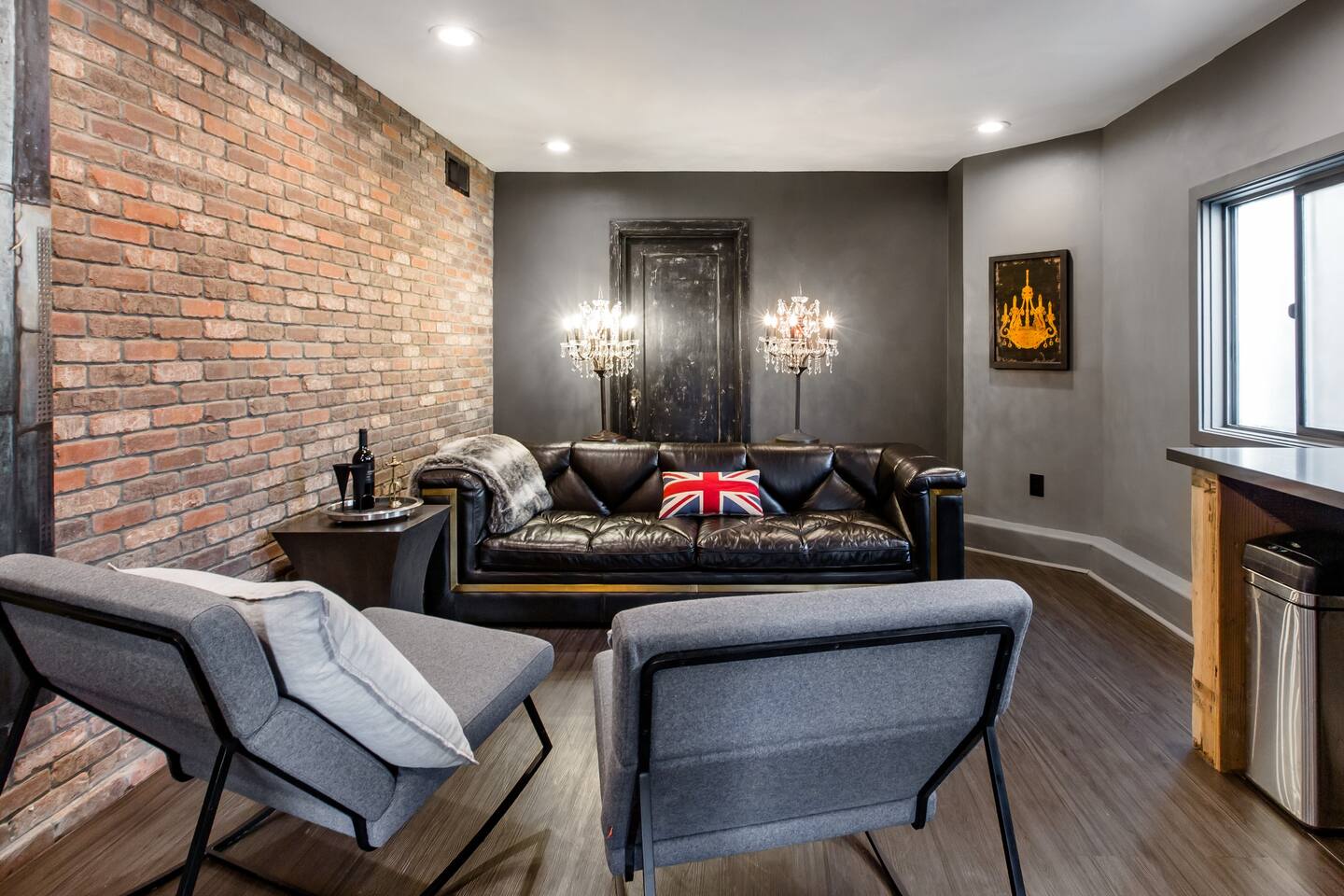 San Francisco Travel Tips: 11 Things to Know Before You Go
---
8) Best Value in San Francisco — Guest Suite with Private Entry in Geographic City Center
Location: Corona Heights
Airbnb Plus: Yes
Superhost: Yes
Price: $150+ USD per night
https://www.airbnb.com/rooms/11191951
Stylish, sunny, and special, this lovely apartment ticks all the boxes for a fantastic San Francisco Airbnb experience. The cozy quarters have their own private garden deck, complete with seating, greenery, and views to San Francisco Bay. This pad is nestled within the lovely Corona Heights neighborhood, which is super central and is just a 10-minute walk to iconic areas like The Castro and The Haight. Slightly further afield, you'll reach Golden Gate Park and The Mission District. And for when your legs can't keep up the momentum, there's a variety of public transportation options on your doorstep.
Read Reviews, View Photos & Check Availability
Guest review: "Matt and Jeff's place was simply perfect – stunning views, comfortable bed, stylish, spotless, and thoughtfully put together details and extras that made my stay even more enjoyable. Highly recommended."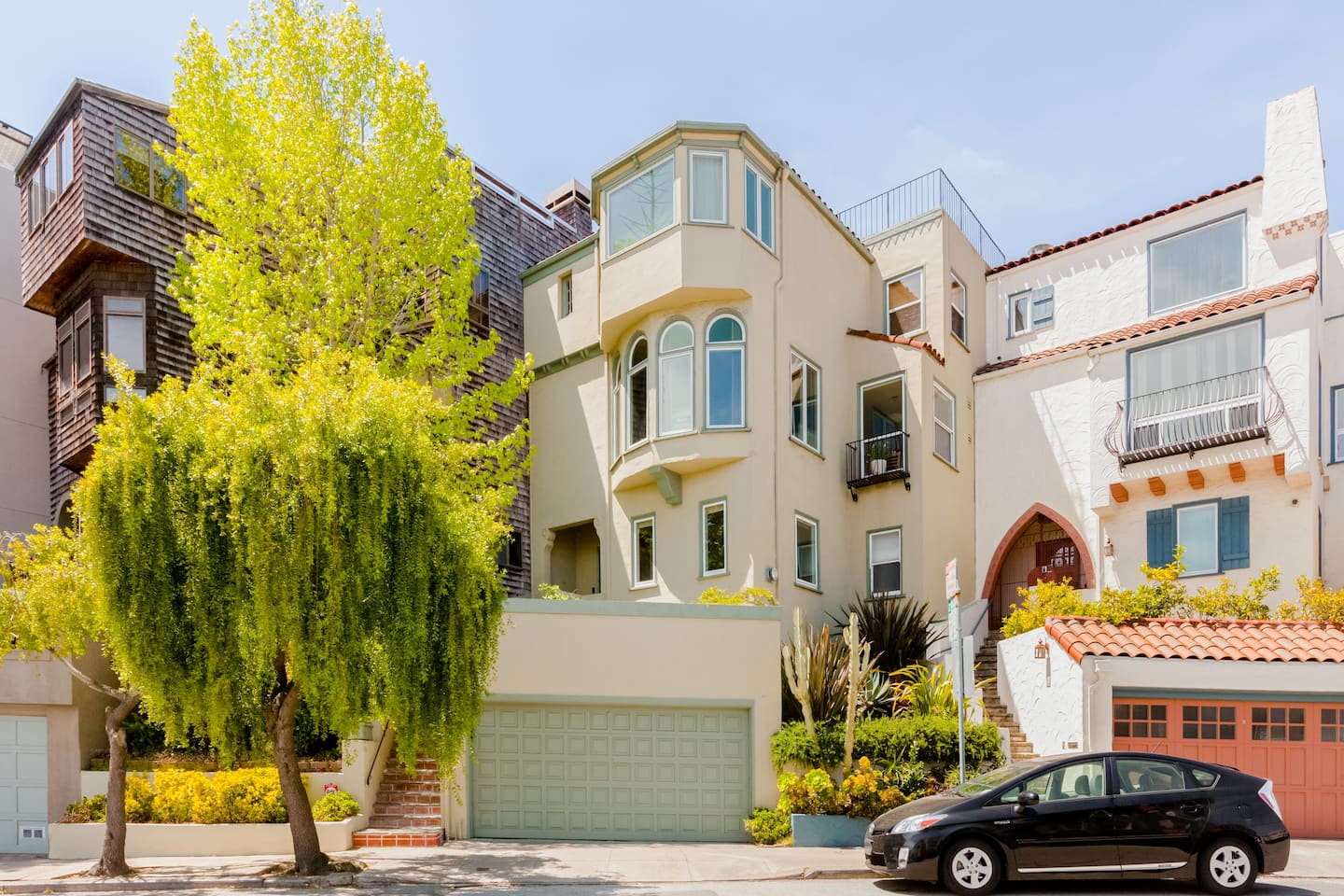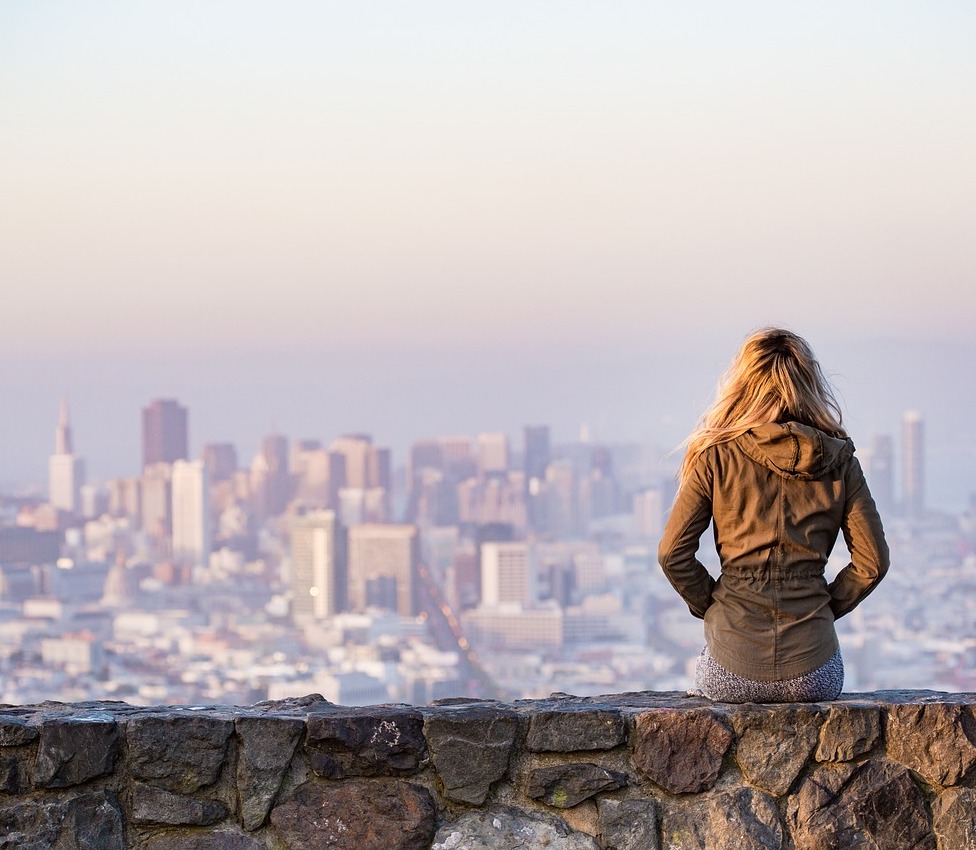 ---
9) Best Unique Airbnb San Francisco — Traditional Japanese Tea House
Location: Berkeley
Airbnb Plus: No
Superhost: Yes
Price: $100+ USD per night
https://www.airbnb.com/rooms/3710961
Stay right by the Berkeley Campus of the University of California and book your stay at this awesome Airbnb in San Francisco, Ca. This traditional Japanese tea house inspired guesthouse has one bedroom, Tatami mats, a private garden, and even a Japanese soaking tub! This minimalistic abode is very zen and is situated in a peaceful area of Berkeley. Walk to downtown Berkeley and UC Berkeley, as well as the areas there are many bistros, cafes, and farmers' markets. Downtown San Francisco is just a 20-minute drive away or simply take the bus or train network.
Read Reviews, View Photos & Check Availability
Guest review: "We really enjoyed our stay at the tea house. Zan and Rainbow were very welcoming and responsive and the tea house is a lovely space. It was in walking distance to good restaurants in North Berkeley and to campus, as well as to downtown, and yet had a relaxing, secluded feel. Highly recommended." – Michele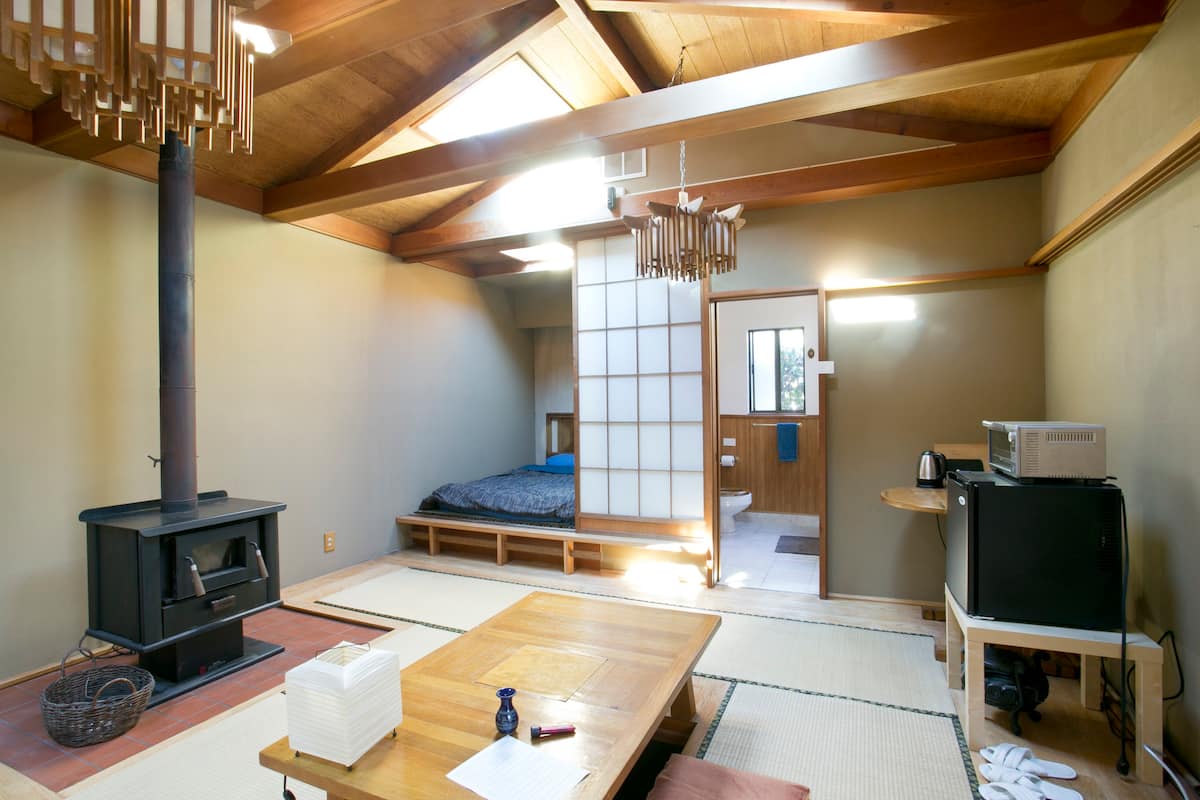 Affordable Lodgings, Hotels and Best Tourist Neighborhoods In San Francisco
---
10) Best San Francisco Beach Airbnb — Charming Garden Apartment
Location: Outer Sunset
Airbnb Plus: No
Superhost: Yes
Price: $150+ USD per night
https://www.airbnb.com/rooms/4252808
San Francisco has a superior bayside lifestyle, and this one-bedroom Outer Sunset garden apartment is ideal for visitors to the city who want the ideal balance of city and sea. The beach is steps away and boasts majestic Pacific Ocean sunsets most months of the year. This lovely and quiet apartment has a kitchenette and bathroom, and over 300 Airbnb guests have given it near-perfect ratings and reviews. Outer Sunset is a multicultural and fun neighborhood that ocean lovers and those who yearn for plenty of space and freedom are drawn to. Golden Gate Park is just 4 blocks away, and the nearest train station into Downtown is just two blocks. It is a wonderful Airbnb on San Francisco Beach.
Read Reviews, View Photos & Check Availability
Guest review: "So many positive reviews for Heather's apartment and all of them absolutely spot on. Everything as expected and Heather was a brilliant host. 5 stars aren't enough!" – Paul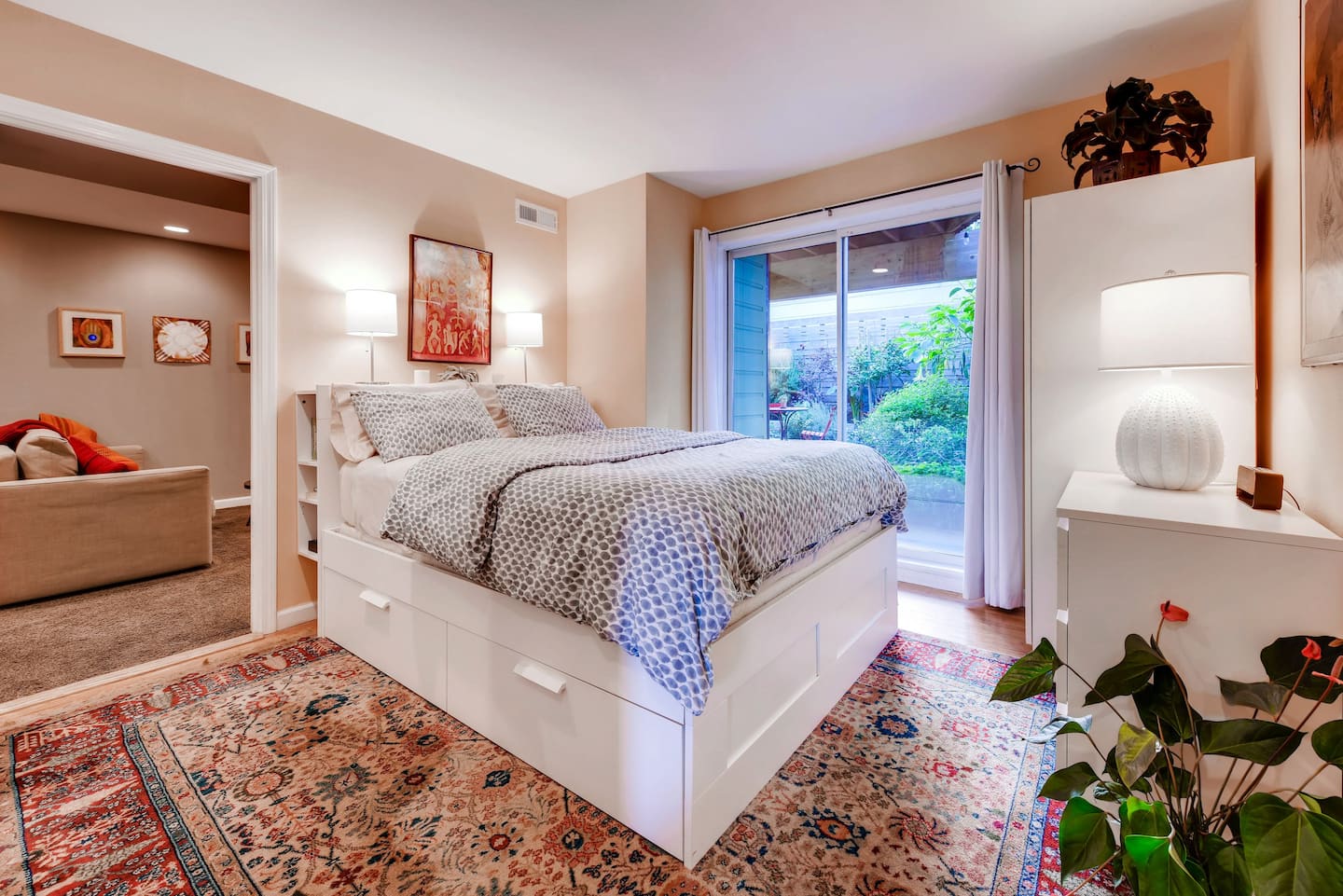 How To Have The Perfect Day in San Francisco | Travel Guide
---
11) Best Long-Term Stay Airbnb in San Francisco — Minimalist Historic Penthouse with Roof Deck
Location: Financial District
Airbnb Plus: Yes
Superhost: Yes
Price: $100+ USD per night
https://www.airbnb.com/rooms/1925714
If you're visiting San Francisco for a month or more, and need a long-term Airbnb to call home, this penthouse one bedroom apartment is ideal for you! Reserved only for guests staying a minimum of at least 30 days, this stunning condo is located within a historical building in the buzzing Financial District. There's a private roof deck patio, and the cozy quarters blend classic neutrals with vibrant pops of color in each room, like the cherry red feature kitchen. The Financial District is lush and green, and the apartment's neighborhood has lots of charming shops, places to eat, and laneway bars. If you're in the market for a long-term San Francisco Airbnb, this is it!
Read Reviews, View Photos & Check Availability
Guest review: "We had a lovely time in this wonderful and superbly located flat. Jason was the perfect host, and we always felt we could contact him for help and advice if needed. A historic building bang in the middle of the financial district, we couldn't have asked for more."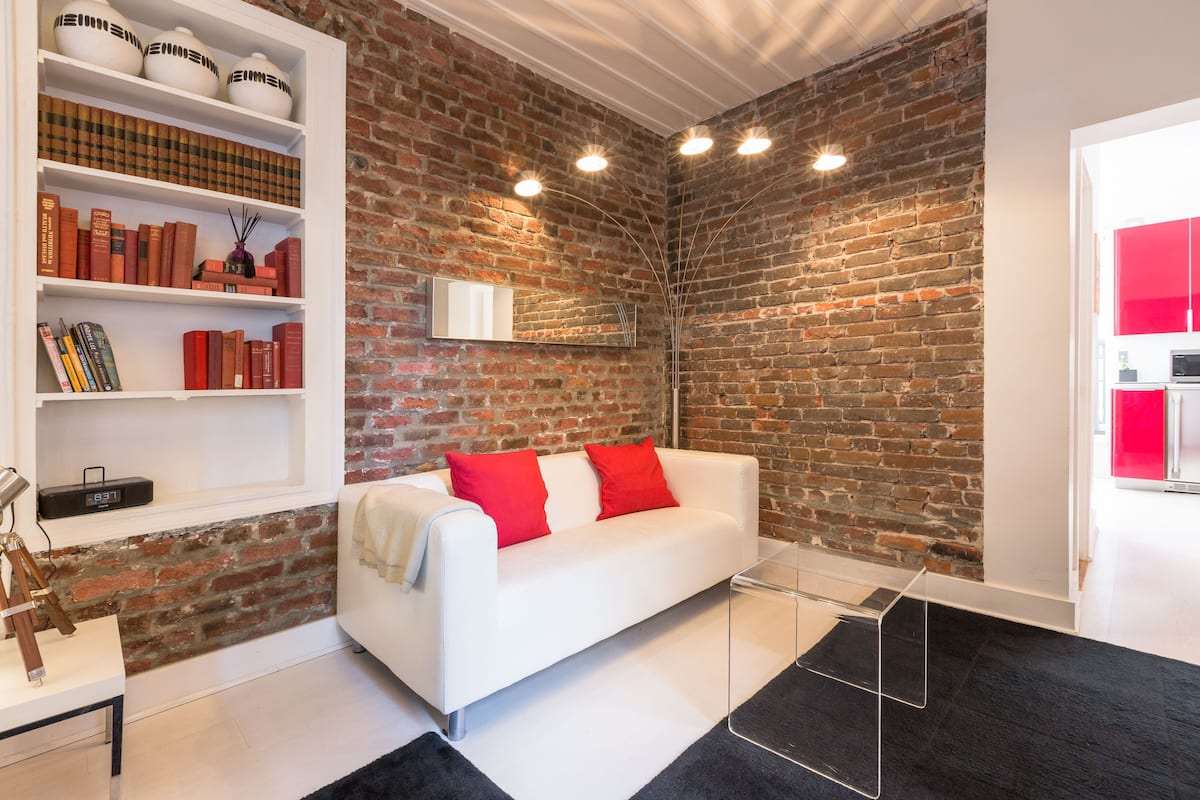 San Francisco Travel Guide
---
12) Best Airbnb San Francisco Condo — Stylish, Spacious, and Quiet Flat!
Location: Richmond District
Airbnb Plus: No
Superhost: Yes
Price: $400+ USD per night
https://www.airbnb.com/rooms/142177
Another popular Airbnb in San Fran's Richmond, this spacious two-bedroom Edwardian flat is located in a super safe residential neighborhood that will make you feel like a Frisco native in no time! The condo offers tons of space – a rarity in the big city – and features exclusive furnishings and a fireplace for when the thermostat drops. While the popular city train network and rideshare companies service this area, exploring on foot is the way to do it. It's just 15 minutes to Presidio, 20 to Golden Gate Park, and the majestic Land's End coastal trail is also just 20 minutes stroll from this beautiful flat. There are tons of cafes, spots to eat, and shops on your doorstep in Richmond.
Read Reviews, View Photos & Check Availability
Guest review: "Noreen' flat is lovely. The beds are super comfortable. The flat is beautifully furnished, the kitchen in particular has everything you would need. The location is very accessible for public transport. We had a fabulous time and highly recommend this listing."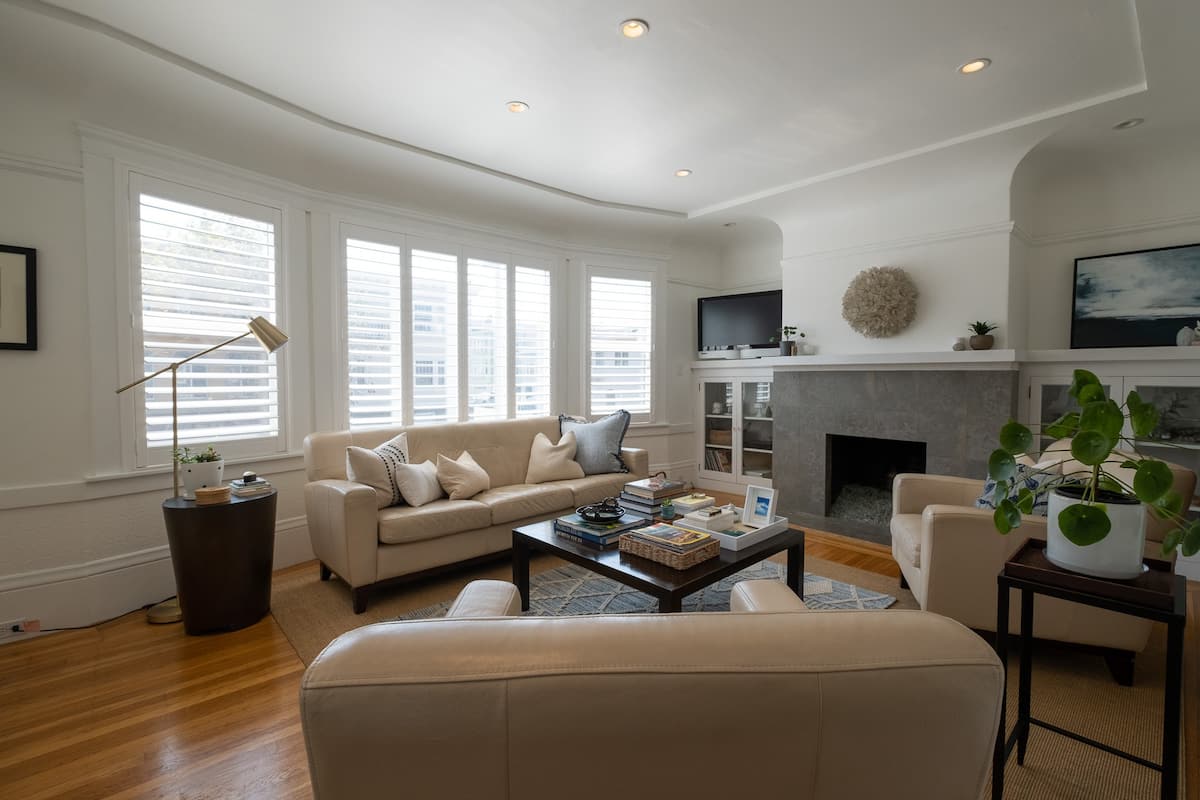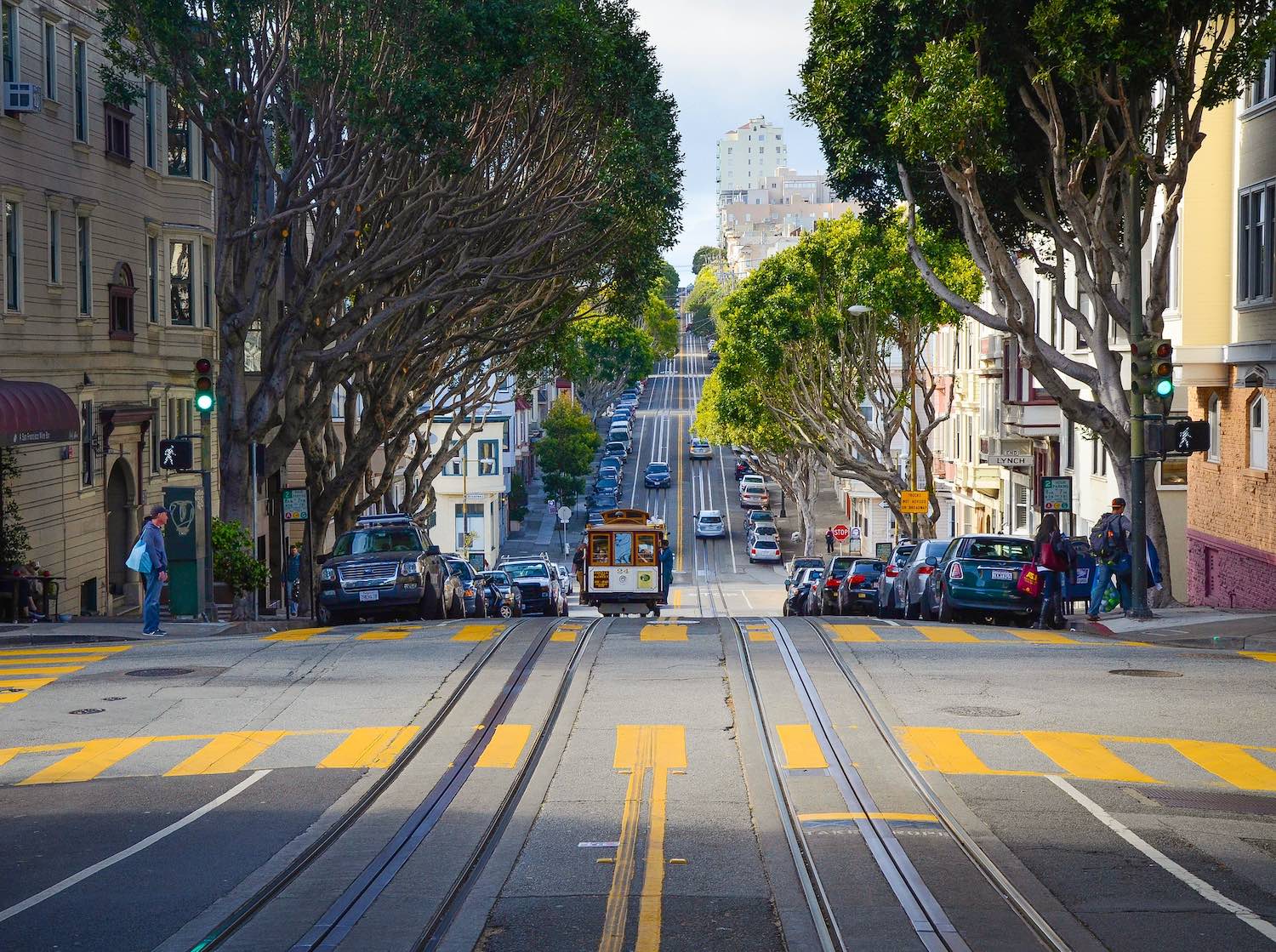 ---
13) Best Mission District San Francisco Airbnb — Explore the Mission District from a Beautiful Home
Location: Mission District
Airbnb Plus: Yes
Superhost: Yes
Price: $300+ USD per night
https://www.airbnb.com/rooms/6107359
Explore San Francisco's eclectic Mission District and make the most of its buzzing bars, and clubs, top eateries and overall aching hipster vibe. And the spot to do it is from this serene, artistic two-bedroom home. Warm, well-loved, and light-filled, this gorgeous apartment has all the mod cons you'll need to ensure a terrific stay. Enjoy unique street art, rub shoulders with the city's creatives and chow down on epic Mexican food in this historical Latin neighborhood. Golden Gate Park is a 10-minute drive away, or just catch the efficient Frisco metro service.
Read Reviews, View Photos & Check Availability
Guest review: "Pete's place really allowed us to experience a real inner San Francisco district. The accommodation was perfect for our young family to use as a base and explore. It's walking distance to the Mission which was such a colorful and vibrant spot to land! Some of the best Mexican food we've ever eaten in this town!! The prolific street art, friendly faces, amazing food, and eclectic architecture of this part of our Californian road trip will live long in our memories!"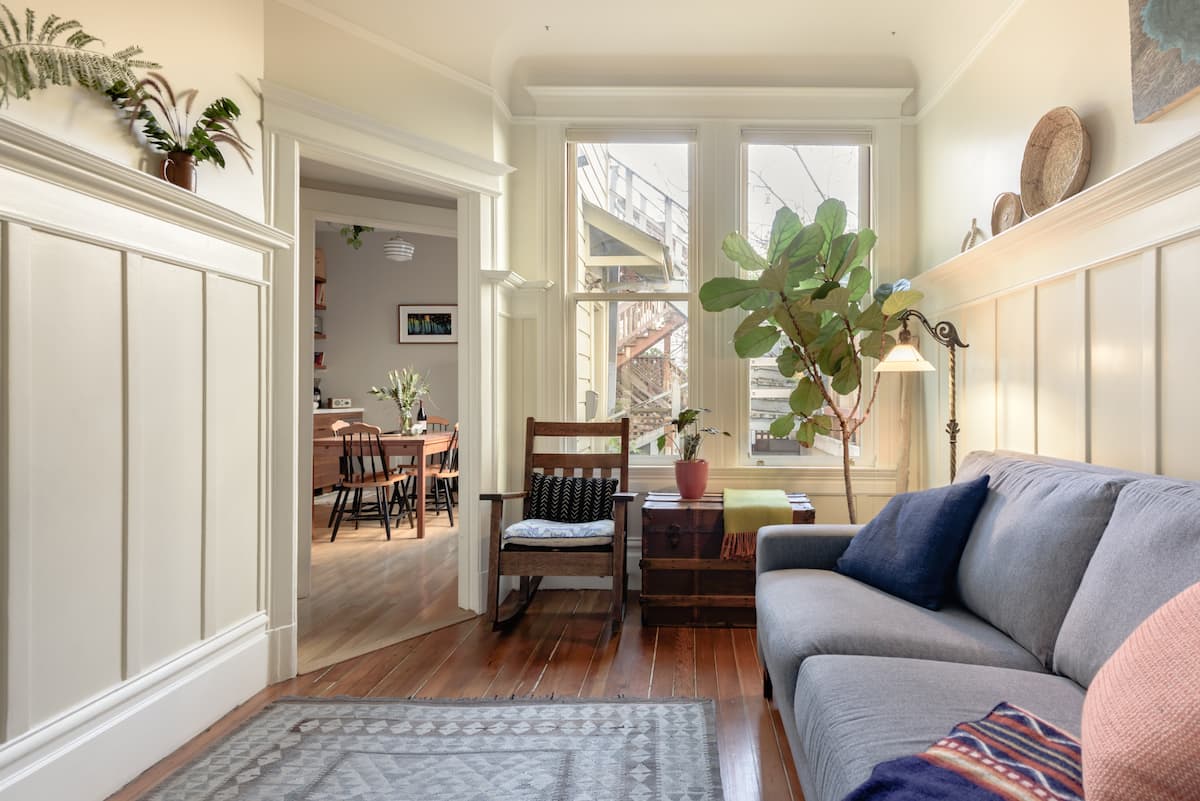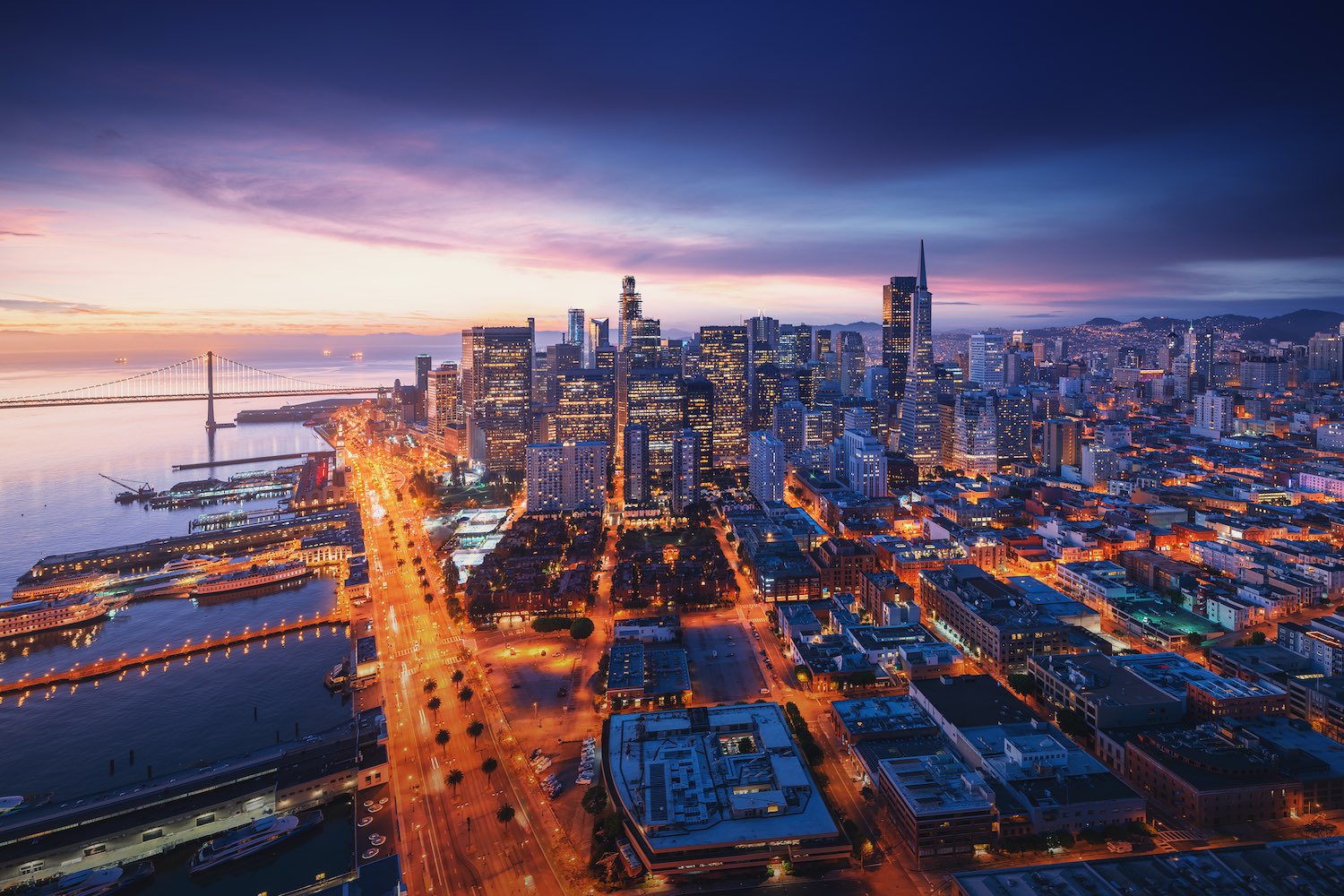 ---
San Francisco Tours & Day Trips to Consider During Your Visit
No visit to SF is complete without checking out the famous sights and experiences it's world-famous for. My recommendations for the best San Francisco tours will take you to Alcatraz, The Golden Gate Bridge, and even out to picturesque Yosemite National Park. Book ahead and secure your place before touching down in this epic city.
---
Golden Gate Bay Cruise
"Sail along San Francisco's breathtaking waterfront, under the majestic Golden Gate Bridge, and around notorious Alcatraz Island. Discover San Francisco's history via an award-winning audio commentary, available in 16 languages."
https://www.getyourguide.com/san-francisco-l61/golden-gate-bay-cruise-t3285/
Price: From $50 USD (1 hour)
Review: "We did not have a lot of time and this was the perfect mix of value, information and site seeing of the bay. The route was exactly as advertised and the boat actually had a snack bar with beverages too..we bought some popcorn to hold us over until dinner. I highly recommend it for those with time constraints…if you have more time, an Alcatraz tour and/or a sunset trip on a catamaran would be other good options."
Read Reviews, View Photos & Check Availability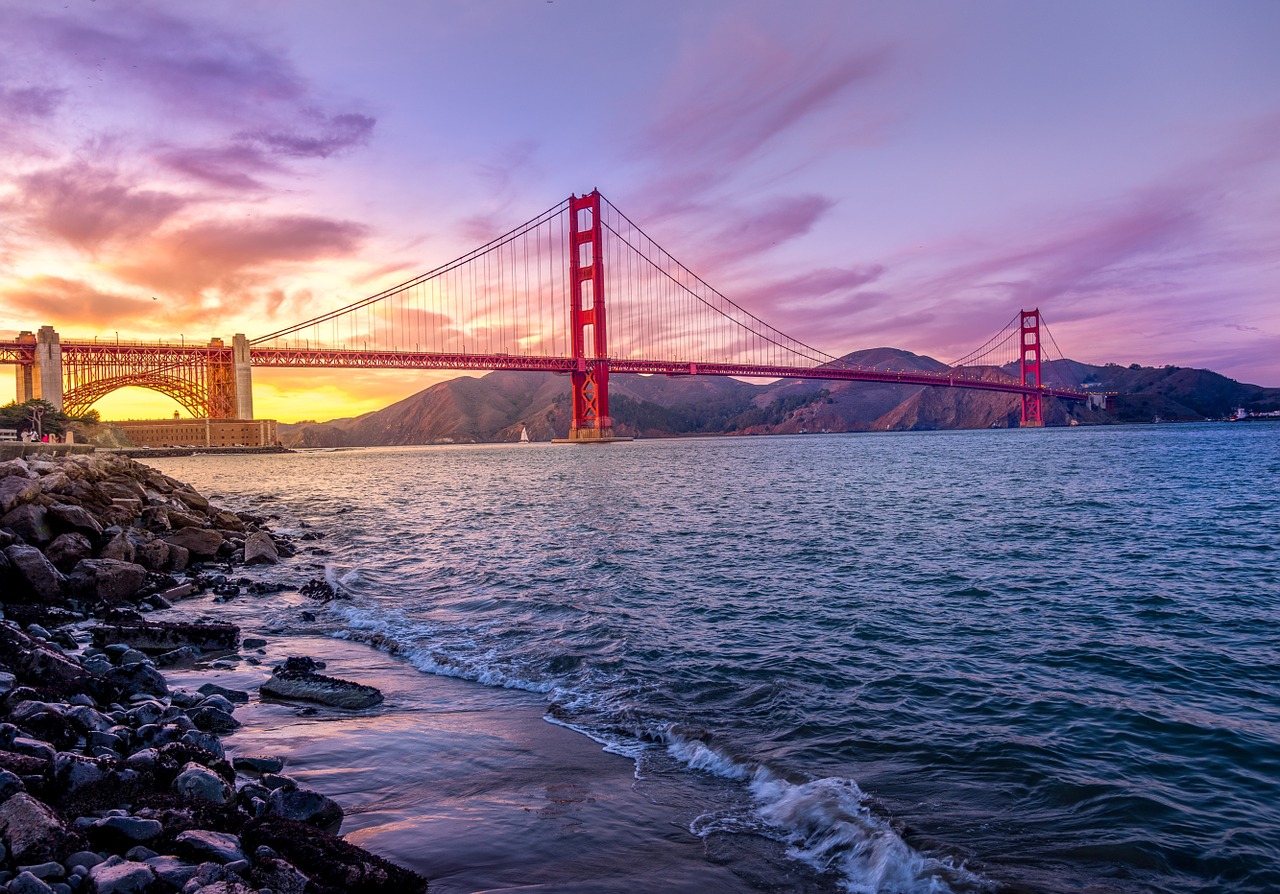 ---
San Francisco City Tour and Alcatraz Entrance Ticket Combo
"Alcatraz remains one of San Francisco's greatest landmarks and now you can experience its chilling allure for yourself. Packaged with the San Francisco City Tour, this Alcatraz combo features an award-winning cellular audio tour and round-trip boat ride."
https://www.getyourguide.com/san-francisco-l61/san-francisco-city-tour-alcatraz-experience-t120306/
Price: From $170 USD (7 hours)
Review: "Great tour of Alcatraz – very interesting and a must-see if you visit San Francisco! The city tour was wonderful – got to see areas that I would've never been able to see on my own since my stay was only for 3 days. The city tour guide was really informative & funny!"
Read Reviews, View Photos & Check Availability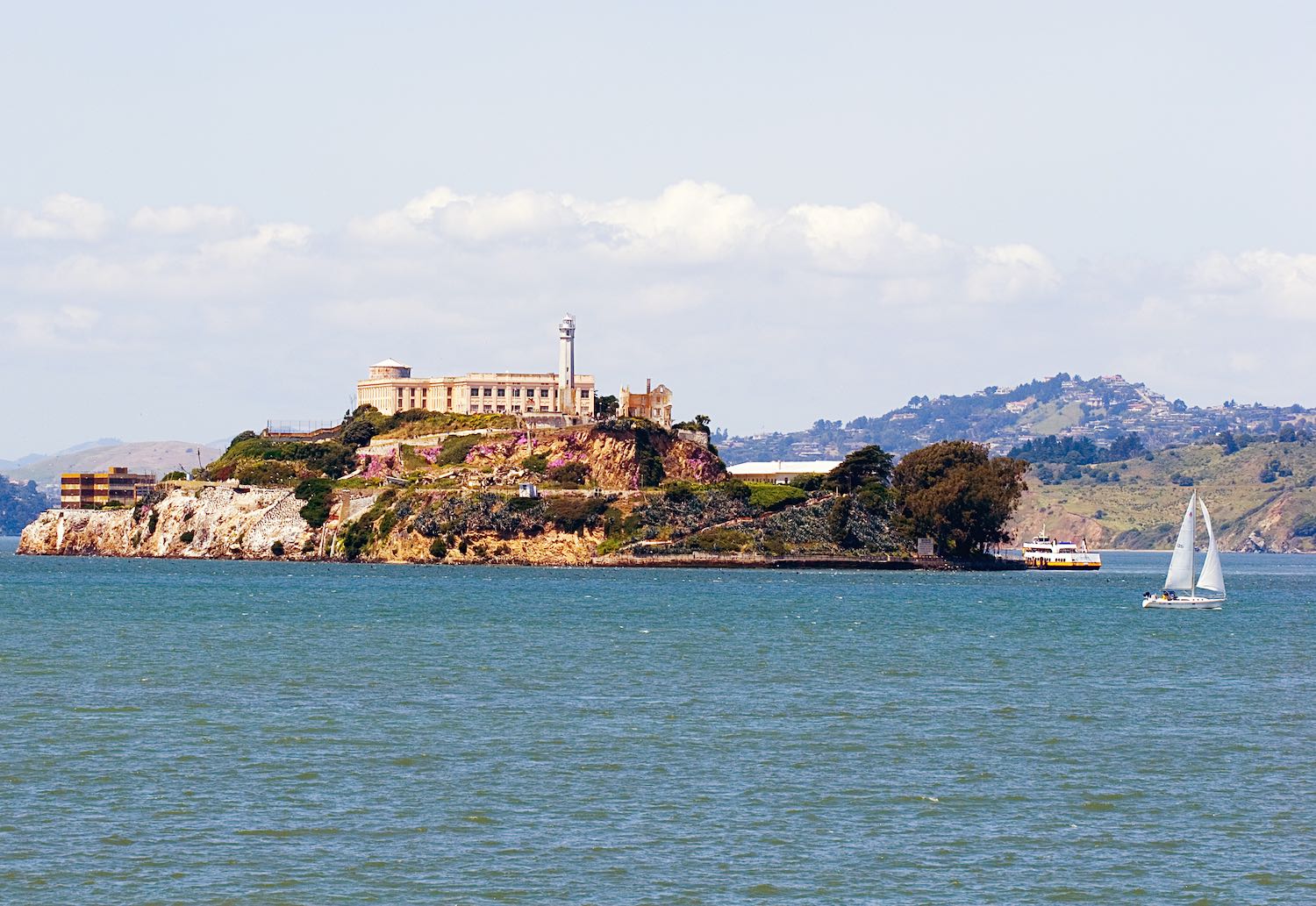 ---
San Francisco: 1-Day Yosemite National Park, Giant Sequoias
"Experience the incredible scenery of Yosemite National Park and a Giant Sequoia Walk all in 1-day on this tour. You'll have hours to explore, marveling at the Half Dome, Yosemite Falls, and amazing Giant Sequoia trees before returning to San Francisco."
https://www.getyourguide.com/san-francisco-l61/san-francisco-1-day-yosemite-national-park-giant-sequoias-t10773/
Price: From $270 USD (14 hours)
Review: "Our tour guide Constantine is professional, entertaining, cares and looks after our safety. Gave us lots of useful tips like where to eat, how to make full use of our time, where to hike, how long is the hike, etc. throughout the journey there, he gave us a good solid introduction of SF's history, people, culture, the places we drove thru, Yosemite, etc. Worth the long drive and the tough hike down and up to see the giant trees." – Kheng Guan, Singapore
Read Reviews, View Photos & Check Availability
---
Am I Missing Any Amazing Airbnb San Francisco Vacation Rentals?
Have you visited San Francisco recently and stayed at an awesome Airbnb that you think should be included on this list? Please, do let me know! There seems to be so many awesome Airbnbs in San Francisco, and it was really hard to narrow down my list!!
California, San Francisco, is one of my personal favorite destinations in the USA, and I can't wait to get back for another visit and try out a few more incredible areas all over the bay!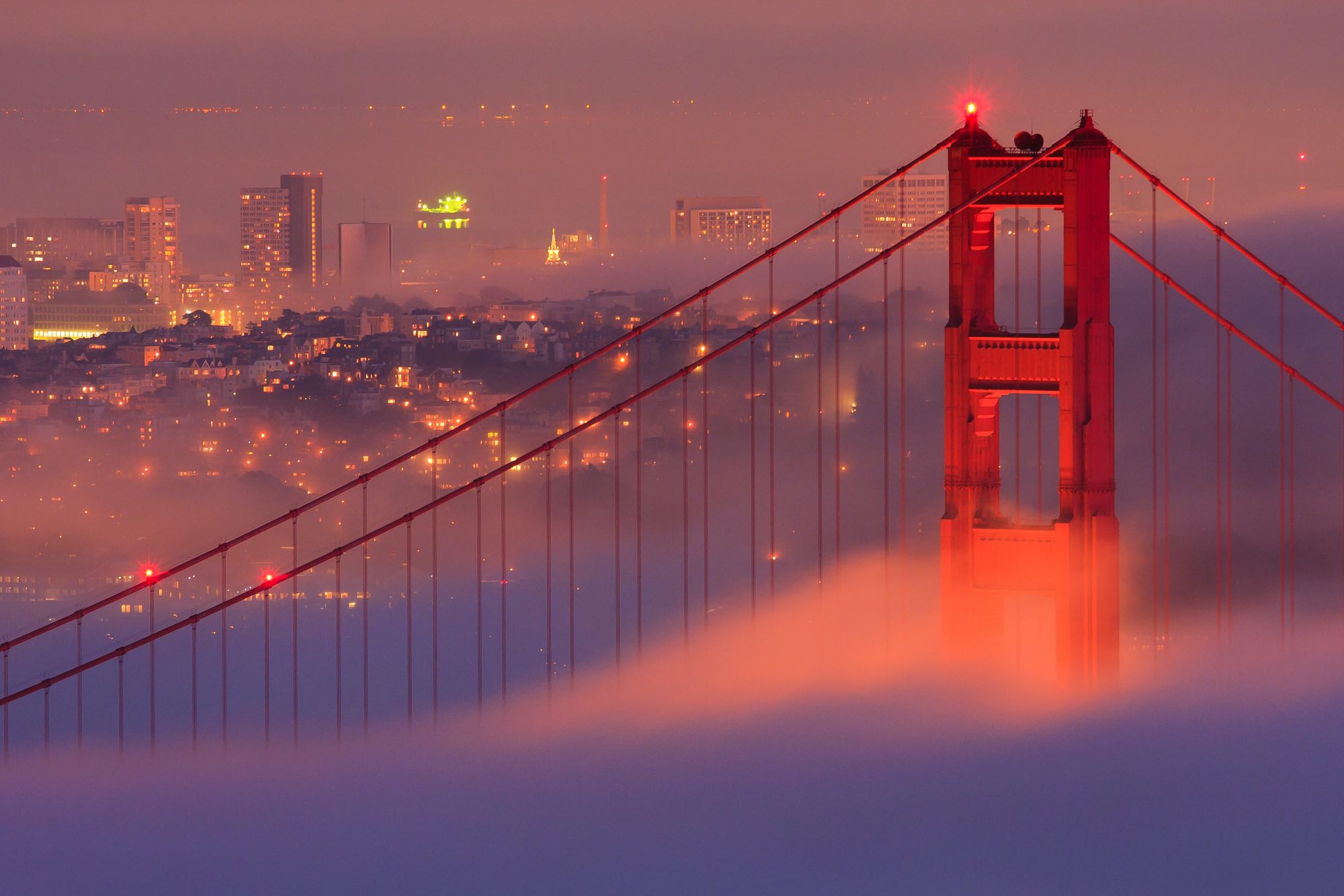 ---
Planning a Trip to California?
While I'm from Southern California, I actually haven't written too much on my travel blog because the majority of my travels have been abroad! But I'd love for you to take a look through a few of my favorite quotes, travel tips, and blogs below, and let me know what you think!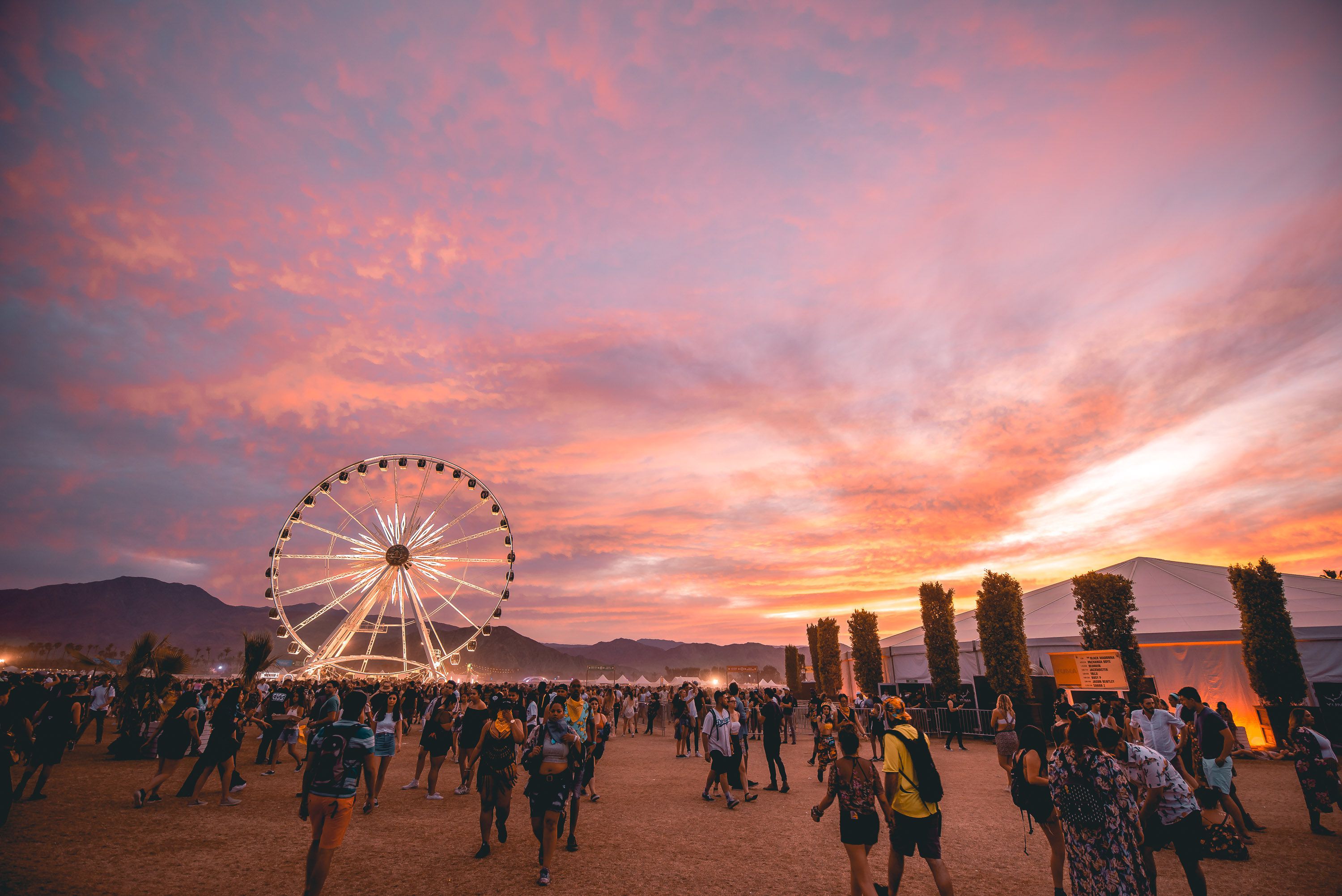 ---
Thanks for reading about these awesome Airbnb San Francisco rentals!
Share these Airbnbs in San Fransisco with your travel squad!
https://www.jonesaroundtheworld.com/wp-content/uploads/2019/11/Where-to-stay-in-San-Francisco-Best-Airbnbs-.jpg
994
1500
Dave
https://www.jonesaroundtheworld.com/wp-content/uploads/2017/03/logotry-1-1-300x106.png
Dave
2020-12-17 05:08:49
2021-04-19 16:11:56
Airbnbs San Francisco: Top 13 Amazing Places To Stay