Planning a trip or a California weekend getaway and looking for the perfect Vrbo or Airbnb Fresno rental? This is where I come in, as I've discovered the absolute best Fresno Airbnb listings that'll be a highlight of your vacation!
Nestled in the San Joaquin Valley of central California, Fresno is a city that is often overlooked by road trippers crossing the state. Fresno has done it tough, but it has so much more to offer than many people are aware of. The city of just over half a million people (one of California's largest) is home to some great indoor and outdoor attractions that make it a worthwhile stopoff if you're passing through.
It has a unique underground garden inspired by the Roman catacombs, a family-friendly zoo, many diverse restaurants, live entertainment venues and shopping areas and so much more within its city limits. Fresno is also lucky enough to be a gateway to the incredible Yosemite National Park.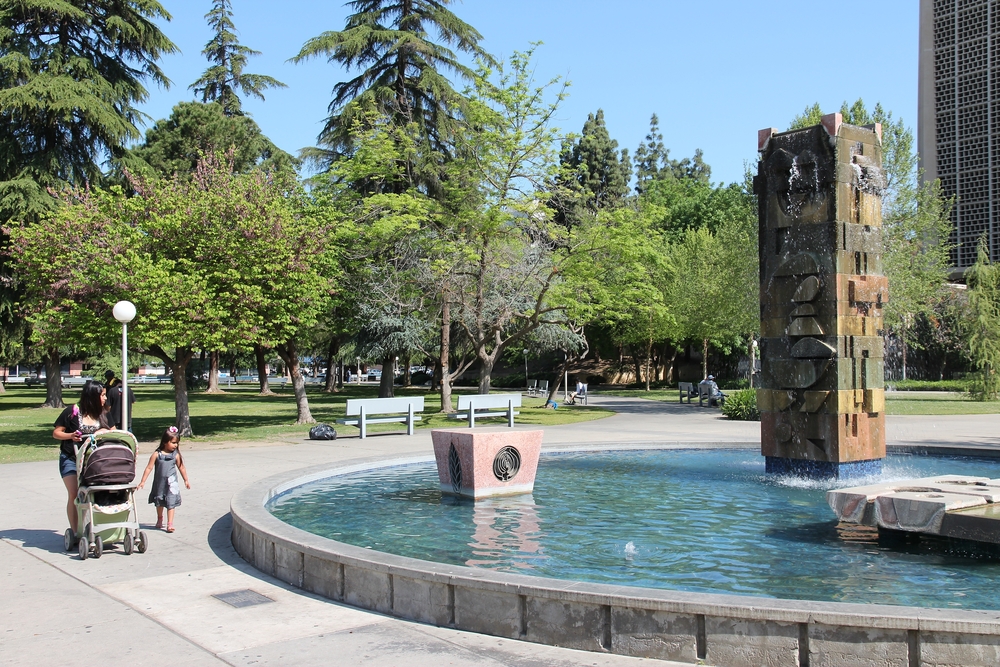 ---
Sunny Fresno has some of the most five-star rated vacation rentals I've seen in one city, which are thrilling visitors to the city and doing so much to draw more visitors in.
I've compiled the ultimate list of the best Fresno Vrbo & Airbnb's to suit any style, budget or group size.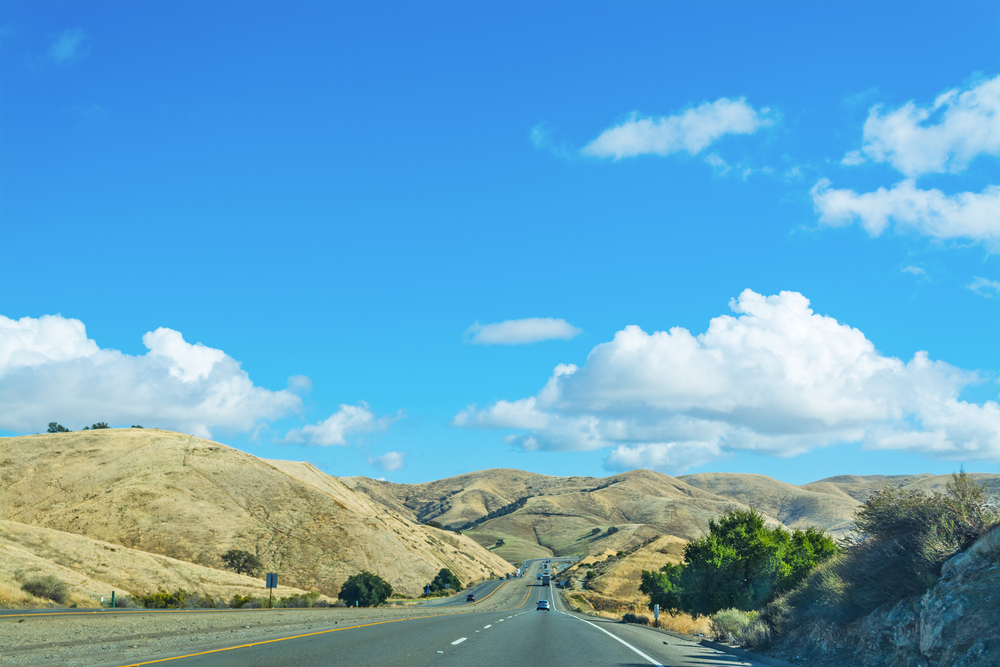 ---
Vrbo & Airbnb Fresno: The Best Airbnbs in Fresno, CA
Whether you're traveling to Fresno on a budget, with cash to splash, are looking for a unique stay or the best stay possible, I have shortlisted the five best Fresno vacation rentals for you to check out below. Keep scrolling to check out the rest of my picks.
I have included a range of video guides to Fresno throughout this list, so be sure to watch these for ideas on how to spend your time in the California locale. I've also linked my other California content at the end of the list, so make sure to have a browse through those. If you love music festivals, don't miss 37 CALIFORNIA MUSIC FESTIVALS THAT'LL KEEP YOU DANCING ALL YEAR LONG.
(At the time of compiling this AirBNB list there was no AirBNB Plus range in Fresno.)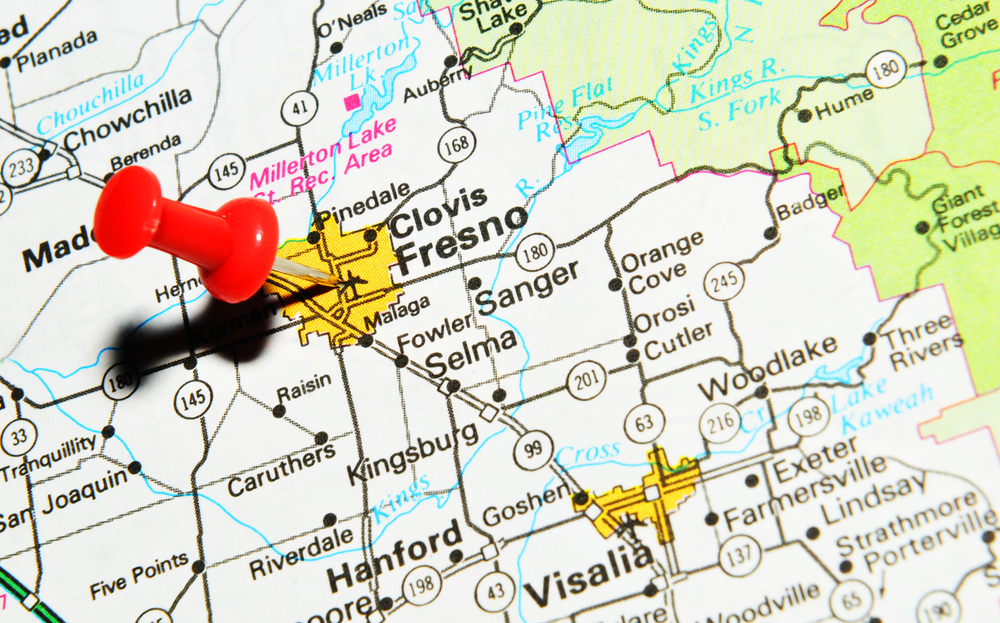 ---
1) Professionally Cleaned Home in One of Fresno's Most Storied Neighborhoods
"The Best Overall Fresno Airbnb"
Location: Fig Garden, Fresno
Price: $163 avg. per night
Sleeps: 12 (4 BR/2 BA)
For families groups, groups of friends, or couples traveling to Fresno and nearby national parks, I can't recommend this place enough. Completely renovated with meticulous attention to details, this comfortable and quiet 4 bedroom home is located in the heart of the city while being tucked away on its on plot of land amongst the trees and lush garden. Guests rave about the spacious common areas, dreamy bedding, and serenity of the private back garden area. You'll love making this your home base to explore Yosemite, Sequoia, or simply relaxing and recharging at your ritzy rental.
Guest review: "It is a beautifully renovated home! Plenty of space to stretch out or to sit and visit. Loved the back patio, the privacy, and the quiet. We felt safe and slept well. I usually don't sleep well when traveling without my husband but every night I slept great! So nice to have access to a washer and dryer too! It is close to shopping and the airport. We enjoyed our stay! The owner was amazing and easy to communicate with!"
View Photos, Read Reviews & Check Availability
---
2) The Garden House Nestled in Fig Garden
"The Best Five Star Fresno Vacation Rental"
Location: Fig Garden, Fresno
Price: $115 avg. per night
Sleeps: 4 (1 BR/1 BA)
After 140+ reviews, this glitzy green getaway still maintains a perfect 5-star rating! It also takes my top spot for "Best Five Star Fresno Vacation Rental" due to it's superstar hosts and over-the-top amenities. Whether you're staying for a few days or a more long-term living situation, the Garden House can accommodate. The French garden-themed studio suite has hardwood flooring throughout, a full kitchen and bath, comfy king bed, and flat screen TV to make your stay seem like home. You'll have full use of the lush landscaped private garden area, perfect for conversation and a bottle of wine on warmer nights. If you've got a dog, the hosts are pet-friendly as well!
Guest review: "My wife and I stayed here for a month and it was absolutely fantastic. The atmosphere is bright and open, the neighborhood is beautiful and quiet, and all of the National Parks are a just few hours away. Better yet, they provided a garage for us to park in! The guest house itself was so comfortable, tons of places to sit. The king size bed is fantastic, it is medium firmness and supportive, we slept better here than we did at home. We telecommuted while we stayed here and the internet was fast enough to support both of us conference calling, email work. We also have T-Mobile and their coverage is very strong here as well.
And last but not least, Deni and John are very kind and thoughtful hosts. Several times though out the month we'd spend hours sharing stories. We are so grateful to have stayed here and we very very much look forward to staying again someday!"
View Photos, Read Reviews & Check Availability
---
3) The Residence at Fäsi Estate Winery
"The Best Luxury Fresno Vacation Rental"
Location: Friant
Price: $385 avg. per night
Sleeps: 8 (4 BR/3.5 BA)
Fresno is a great city to stay in a high-end Airbnb, as the per night price for the best of the best is relatively low in comparison to other California cities. This five-star rated luxury home in nearby Friant has four bedrooms and recently renovated interiors. Highlights from inside include a pinball machine and a games room, and outside you'll love the private grounds with relaxing country walks, a vineyard and scenic views. Friant is just over 20 minutes drive from the heart of Fresno, making it a great base to retreat too after spending time in the city.
Guest review: "Myself and some friends stayed at this property and it was great! The house was clean and very spacious. The location was awesome. Having the winery next door was a great experience! The house is a half way point between sequoia and Yosemite too!"
View Photos, Read Reviews & Check Availability
Top Tourist Attractions in Fresno: Travel Guide California
---
4) One of a kind Industrial Loft in Downtown
Location: Downtown Fresno
Superhost: Yes
Price: $125+ USD per night
https://www.airbnb.com/rooms/15021995
Nestled right in the heart of Downtown Fresno, this epic industrial loft is the easily one of the best Airbnbs in Fresno. The on-trend one bedroom loft is one of Fresno's most in demand accommodations, and features cool industrial, recently renovated interiors. The open concept loft has enough beds to sleep six, and even has awesome additions like an indoor basketball hoop and a hammock. The 13th floor loft is located smack bang in the middle of Downtown Fresno, with the city's best restaurants, bars and shops all within walking distance.
Guest review: "The loft was just as amazing in person as it is in the pictures! The views from the windows were so cool and I loved all of the market lights and plants inside. I had everything that I needed during my stay; the kitchen was stocked with dishes and lots of pots, pans, and cooking utensils. The shower was incredible and the bed was extremely comfortable. I never wanted to leave! I would definitely stay here again." – Krischele
View Photos, Read Reviews & Check Availability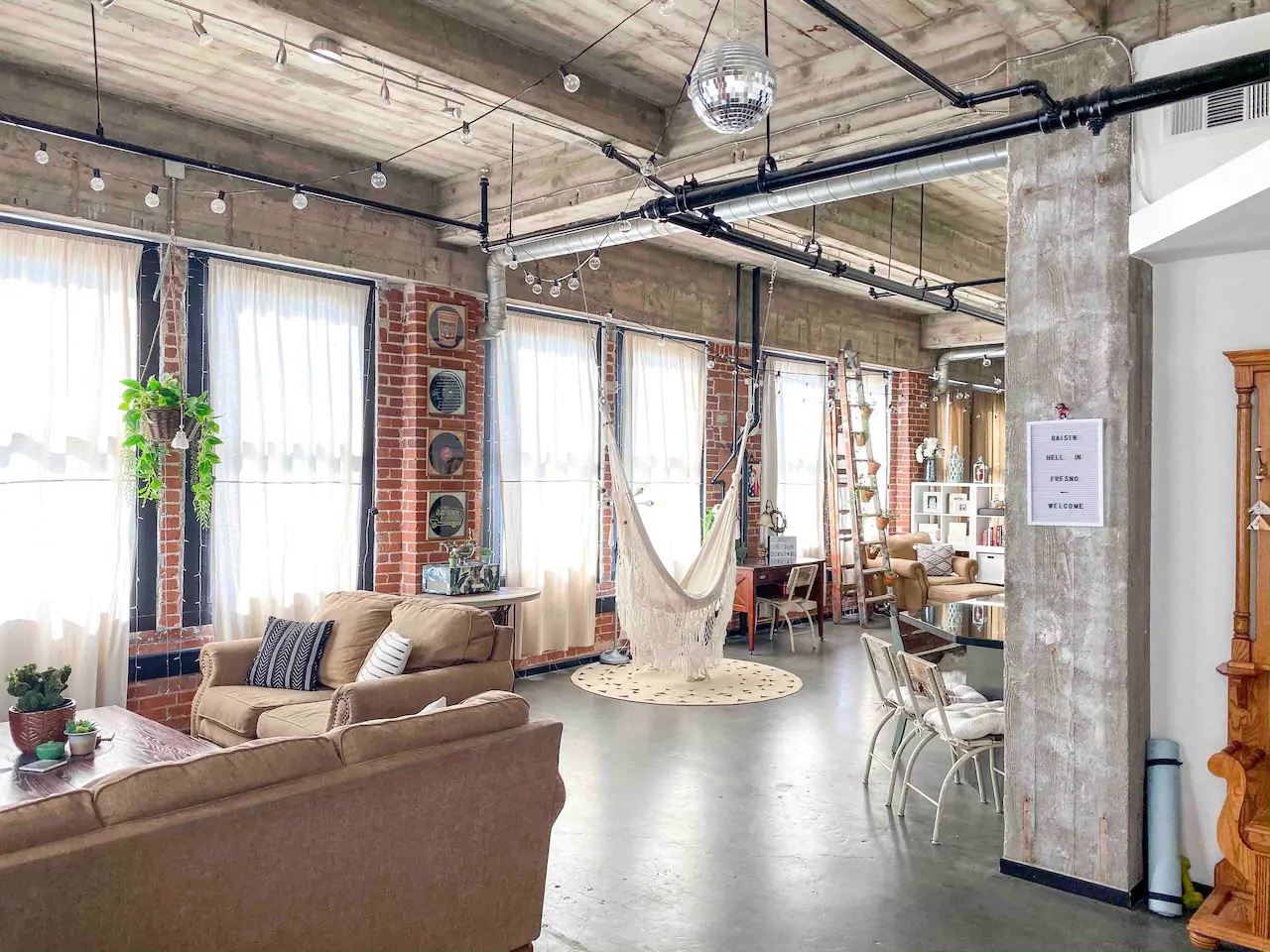 ---
5) Spacious Private Studio – Central Location
"The Best Cheap Fresno Airbnb"
Location: Fresno
Superhost: Yes
Price: $40+ USD per night
https://www.airbnb.com/rooms/22825904
Snap up a bargain with a stay at the best cheap Fresno Airbnb. This spacious and simply studio guest suite is private, well-equipped and highly-rated from hundreds of Airbnb guests who loved the value for money it offers. The studio is equipped with a bathroom, kitchenette, queen bed and private patio to enjoy the California sun from. The suite is located in central Fresno, close to a range of great restaurants, shopping centers and major freeways.
Guest review: "This is the most comfortable bed my partner and I have ever slept in, we wish we had been able to stay longer!! Frank and Jesse were extremely accommodating even letting us use the washing machine. Thank you so much!" – Courtney
View Photos, Read Reviews & Check Availability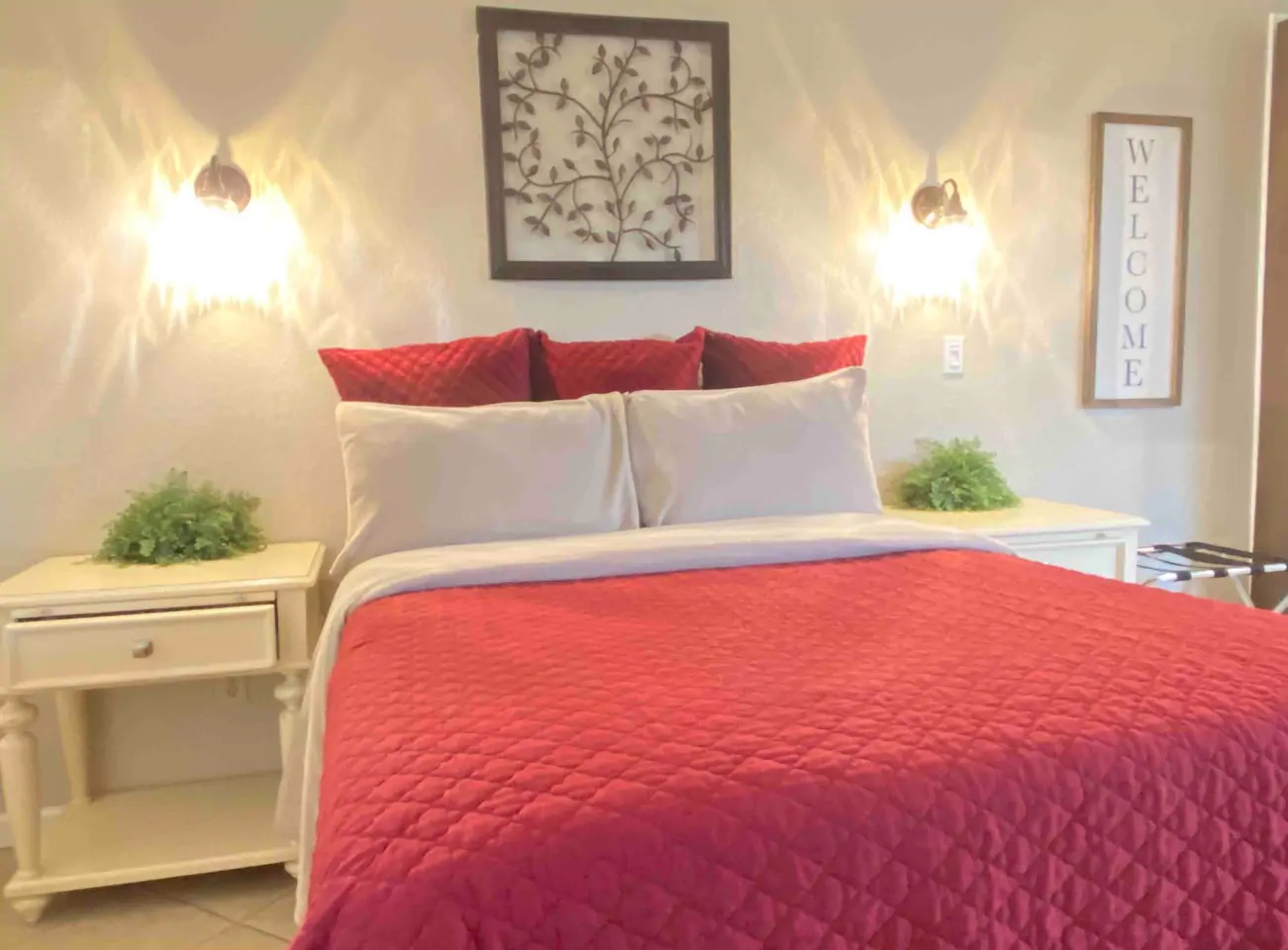 ---
6) Glamping with the Goats/ Near Yosemite
"The Best Unique Fresno Airbnb"
Location: Madera
Superhost: Yes
Price: $60+ USD per night
https://www.airbnb.com/rooms/38193052
Make sure your visit to Fresno is something really special with a stay at the best unique Fresno Airbnb. This glamping experience will leave you with fond memories for such an affordable per night price. The five-star 30ft RV features two bedrooms, two slide outs, heating and cooling, kitchen facilities and a full bathroom. Outside you'll enjoy seating for dine al fresco, a BBQ, a hammock, a fire pit and some seriously relaxing surrounds. The camper is parked up on a working goat farm in Madera that spans 20 acres. Fresno is an easy drive away, reachable in just 25 minutes, and Yosemite National Park is 40 miles away.
Guest review: "Heather and Jeff are so great! We arrived later than expected, but they were still bright and cheery as they welcomed us. It was wonderful to be able to wake up to the rooster crowing and the goats bleating and the cows mooing. Such an incredible experience. We definitely hope to come back some day." – Alysha
View Photos, Read Reviews & Check Availability
Travel Guide Fresno, CA - Fresno, CA, united States
---
7) Newly Built Private Getaway in the Historic Town of Clovis
Location: Clovis
AirBNB Plus: Yes
Superhost: No
Price: $100+ USD per night
https://www.airbnb.com/rooms/29451379
Fresno's nearest neighbor is the charming town of Clovis, and this is not only the only Airbnb Plus in the area, but also one of the most highly-rated Airbnb's I have ever seen. The cute and compact two bed tiny house has achieved a perfect five-star score from every one of its almost 200 happy guests who didn't want to leave. The modern, open and space maximizing home is brand spankin' new and so impressive. You'll enjoy some of Clovis' great restaurants and shops just a few minutes away on foot, and Fresno is just over 10 minutes drive away.
Guest review: "This place was absolutely perfect. Very cozy, the perfect size for two of us, easy to find, very clean. Thoughtfulness went into everything from the fresh, local peach pastries to the tv being in "guest mode" where you can sign into your own streaming accounts but set your check out date to automatically log you out of all your accounts. Just all around a wonderful place to stay. Would definitely stay again." – David
View Photos, Read Reviews & Check Availability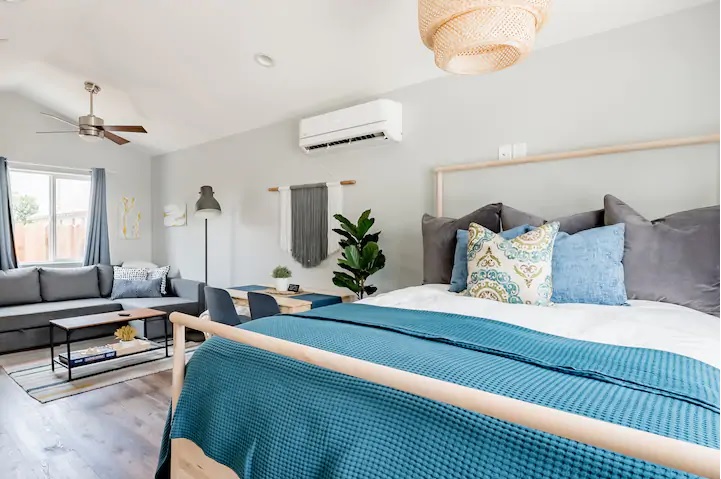 ---
8) ♥ Modern Cottage – Central to Everything
Location: Tower District
Superhost: Yes
Price: $80+ USD per night
https://www.airbnb.com/rooms/34277986
This contemporary two bedroom Fresno cottage is yet another of the city's most highly-rated accommodation offerings. With a low price that's sure to please, the home is roomy, minimalist and light-filled. It also has a lush back garden to chill out in. This epic Fresno Airbnb is located in the super-central Tower District, with its many restaurants and entertainment offerings. There's always something going on around here. And for when you want to escape to the outdoors, Yosemite is a popular day trip from Fresno.
Guest review: "This house in an oasis of style. I found this Airbnb to be the cleanest and most beautiful home I have EVER stayed in. The best coffee shop in Fresno is a 5 minute walk, the best grocery store and restaurants are an 8 minute drive away. The host's recommendation list made me see the city through new eyes. Stop scrolling and book this AirBnB!" – Stephanie
Photos, Read Reviews & Check Availability
Tesoro Viejo Neighborhood Guide - Fresno Neighborhoods
---
9) The Banker's Suite in Fresno's Iconic Building
Location: Fresno
Superhost: Yes
Price: $125+ USD per night
https://www.airbnb.com/rooms/14917816
It was a photo finish between this incredible loft and the one that I chose as the best Airbnb in Fresno. And this five-star loft is something else entirely! The one bedroom space is modern, industrial and sophisticated, with dark and decadent interiors that are immaculately thought out. The 11th floor loft offers epic views across Fresno, and is located right in the heart of Downtown Fresno on Fulton Street. The sought-after, happening area is hip and exciting, with so much going on you'll never be at a loose end for something fun to do.
Guest review: "The banker's suite is an amazing place to stay in Fresno – it's stylish, cozy, and spacious, with great views and amenities. And to top it all off, Jurgita is a wonderful, thoughtful, and responsive host. Will definitely be looking to book this place for future trips to Fresno!" – Gregory
View Photos, Read Reviews & Check Availability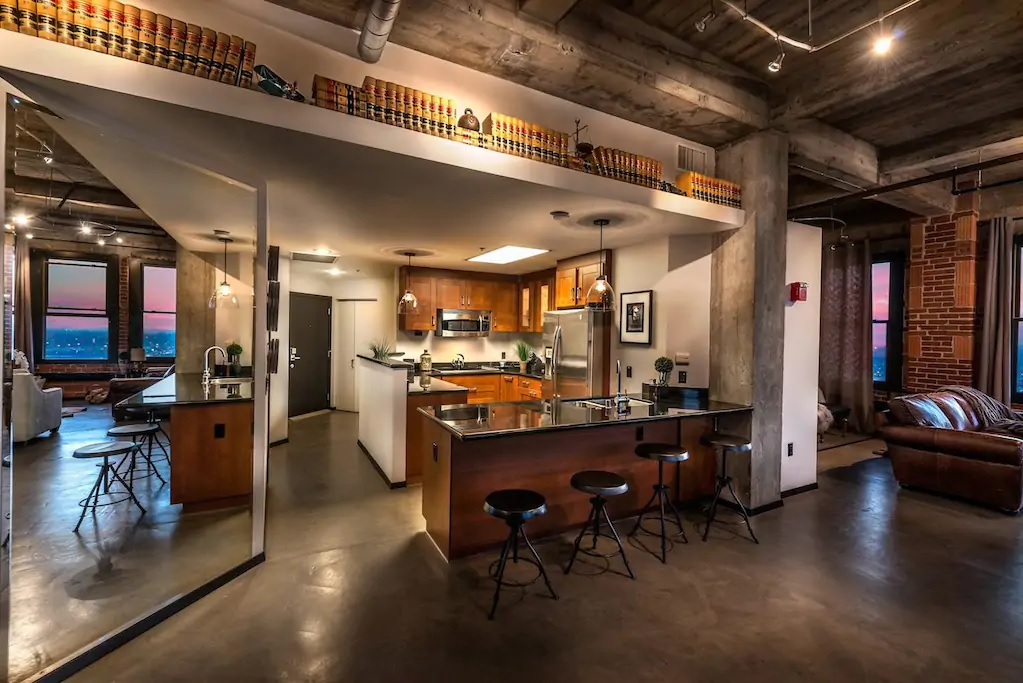 ---
10) Gorgeous House 5 mins from Fresno St & Airport
Location: Fresno
Superhost: Yes
Price: $100+ USD per night
https://www.airbnb.com/rooms/36362272
If you need enough space for a family or group visit to Fresno, this fantastic four bedroom home is your perfect match. The raved about home is contemporary and stylish, and centrally located to everything this area has to offer. The 1400 square foot home is just one mile from buzzing Fresno Street, three miles from Fresno Airport and located minutes from the 180, which will take you to other California cities and over to Yosemite and beyond. This house offers so much as such a low price – it's a steal!
Guest review: "Truly enjoyed my stay here. Felt very clean and modern. Plenty of towels ♡ also the bed did not leave me aching the next morning. I highly recommend this property and this host." – Monica
View Photos, Read Reviews & Check Availability
Fresno Yosemite International Airport (FAT) - Guide for Arriving Passengers to Fresno, California
---
11) Walk to FSU and Bulldog Stadium
Location: Fresno
Superhost: Yes
Price: $200+ USD per night
https://www.airbnb.com/rooms/29213753
Yet another five-star rated Fresno Airbnb that will blow you away! This three bedroom family home is light, bright and welcoming, with spacious living quarters and an impressive yard with an epic pool. The updated California bungalow is truly dreamy, and has so much to offer a larger group who wants a quiet retreat. And if you're here for an event at California State University's Fresno campus or Bulldog Stadium, it's walking distance to both.
Guest review: "We loved Michelle's place! It was a beautiful house in a great location. Michelle was very accommodating to both our early and late checkout. We definitely want to come back and try out the pool when it's warmer out." – Nancy
View Photos, Read Reviews & Check Availability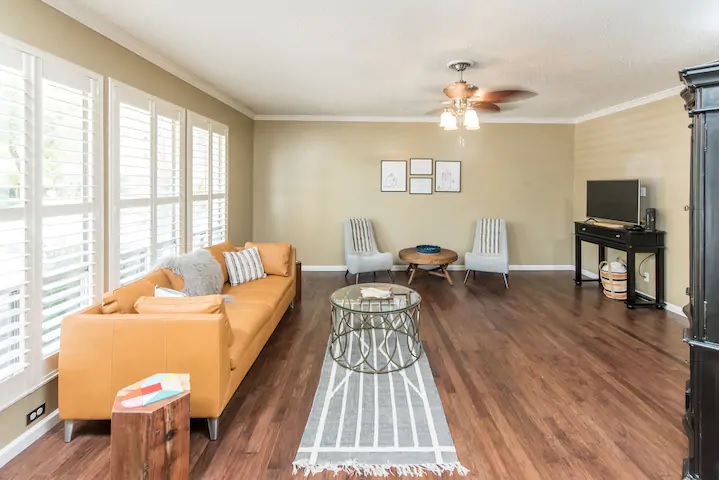 ---
12) Modern Poplar House
Location: Fresno
Superhost: Yes
Price: $125+ USD per night
https://www.airbnb.com/rooms/36108140
I just love this ultra-modern, stylish Airbnb in Fresno. The three bedroom home sleeps up to six, and is perfectly situated in the heart of Fresno's central Tower District. The home features immaculately presented, updated interiors, a full kitchen with an island bench and pendant lighting, a spacious dining room and cozy bedrooms. It's just a few minute's walk to many restaurants, local breweries and other entertainment offerings.
Guest review: "Loved this house! We stayed on our way from Sequoia and Kings Canyon National Park to Yosemite. It was a perfect location. House was spotless and comfortable. Exactly as described! We would definitely stay again." – Denise
View Photos, Read Reviews & Check Availability
Top 20 Things To Do In Fresno, California
---
13) Luxurious Country Home
Location: Fresno
Superhost: Yes
Price: $150+ USD per night
https://www.airbnb.com/rooms/42045623
This glamorous Fresno Airbnb is a dash of Hollywood in central California. Located on the outskirts of Fresno in a relaxing semi-rural setting, the two bedroom home is brimming with high quality furniture and design elements. Make the most of sunny California days in the fantastic backyard, which is equipped with a grill, fridge, gazebo, fire pit and a designer swimming pool. It's just a five mile drive into the heart of Fresno and its many eateries and live entertainment venues.
Guest review: "Place was nice, clean, and bright! The privacy and access to pool was a Godsend during these hot days, the quiet was sorely necessary, it was absolutely amazing being able to spend a couple of days just hanging out poolside in peace. Host was communicative, always a message away and always accommodating. Can't say enough about this place; would definitely book again without a moment's hesitation. Thanks for hosting us!" – Blanca
View Photos, Read Reviews & Check Availability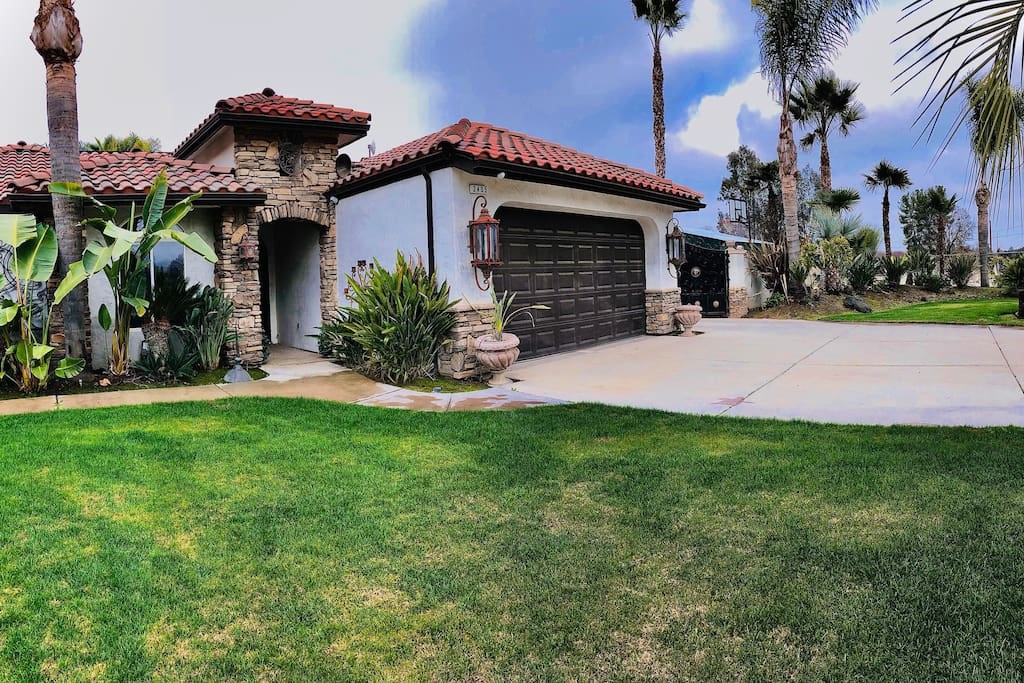 ---
14) Large 1-Bed Apartment, 1.5 Hours to Yosemite!
Location: Fresno
Superhost: Yes
Price: $75+ USD per night
https://www.airbnb.com/rooms/41742211
With an incredibly low per night price point and maximum bang for your buck, this hip one bedroom Fresno apartment is already a five-star hit on Airbnb. The roomy apartment is located in a quiet, gated community and boasts fresh, trendy interiors. This is a friendly and safe residential area just a few miles from central Fresno and Fresno Airport.
Guest review: "Can't go wrong with Kyle's place way better then 5stars. great communication and great service great location would totally recommend this place." – Jimmy
View Photos, Read Reviews & Check Availability
---
15) Chic Historic Ranch House – Professionally Cleaned
Location: Fresno
Superhost: Yes
Price: $150+ USD per night
https://www.airbnb.com/rooms/42119565
Sparkling clean, immaculately presented and super stylish, this beautiful three bedroom home has been updated from a historic ranch house into a destination all of its own. Spanning 2000 square foot, the property boasts an open floorplan, light-filled rooms and only the best kitchen and bathroom essentials. Outside you'll enjoy a lush back garden, a patio and lots of balconies to unwind on. Central Fresno is at your fingertips here, including many shopping areas, restaurants, craft breweries and entertainment venues.
Guest review: "You will not find a cleaner, more inviting or well equipped place to stay in Fresno. My husband and I enjoyed how spacious this home was and it exceeded our expectations. The beds were extremely comfortable and the kitchen had everything we needed for our stay. The host was very helpful and quick with his communication and check in couldn't have been easier. The house is very close to fig garden village shopping center, a gas station, and Whole Foods. Overall a great location. This is by far one of the best short term rentals I've ever stayed at. Do not hesitate to rent this home!" – Alayna
View Photos, Read Reviews & Check Availability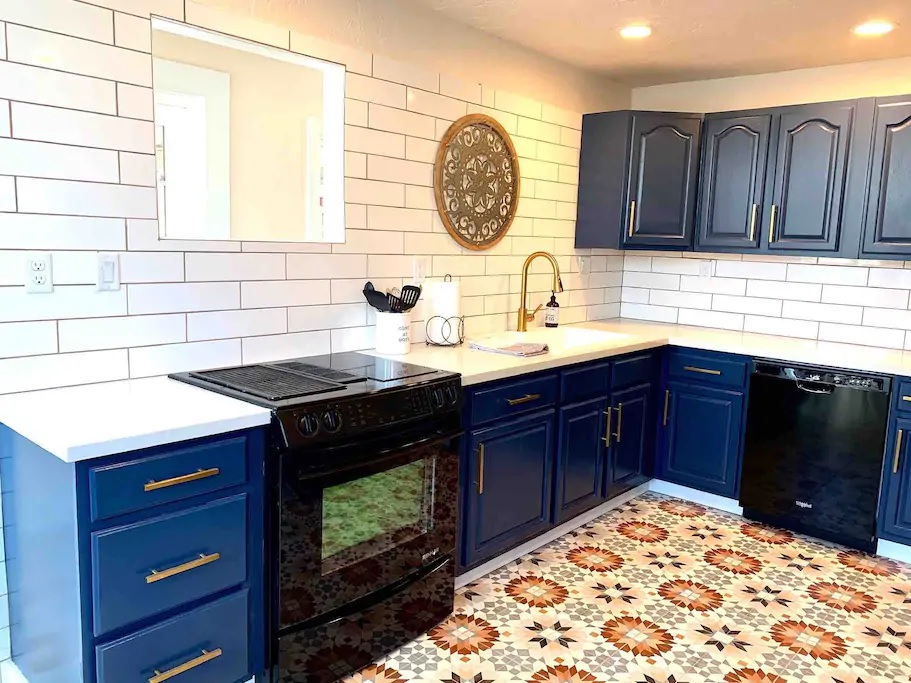 ---
16) Modern Carriage House near Old Fig with over 600sf
Location: Fresno
Superhost: Yes
Price: $90+ USD per night
https://www.airbnb.com/rooms/43614088
All past guests at this one bedroom Fresno guesthouse have given it a resounding five-star rating, astounded by its easy check-in process, helpful hosts and immaculate interiors. A historic carriage house that has been updated into a modern dream, the guesthouse spans 600 square foot and offers the utmost guest privacy. The sleek space offers everything you could need, including laundry facilities, and is nestled on a private lot surrounded by fruit trees. This quiet, residential Fresno neighborhood is in close proximity to many grocery stores, restaurants and stores, and is just a few miles from the happening Tower District.
Guest review: "We had a fantastic stay at Kyle's carriage house. Check in was seamless and the pictures are 100% accurate. The house was absolutely spotless. Easy parking in the driveway and really close to a ton of food and shopping options. We recommend trying Benaddiction for breakfast/lunch! If you're visiting Fresno as a base for going to the national parks, it's about 1 hour to King's Canyon and 1.5ish hours to both Sequoia and Yosemite. We were genuinely sad to check out and can't wait til our next visit!" – Betsy
View Photos, Read Reviews & Check Availability
Moving to Fresno, California? 15 reasons you should
---
Fresno Tours & Airbnb Experiences
Fresno is one of the gateways to the incredible Yosemite National Park, Sequoia National Park and the Sierra Nevada Mountains, and no trip here is complete without prioritizing time to see at least one of these Californian natural wonders. A breezy drive from Fresno, these bestselling tours will give you an expert-lead look at these majestic havens.
---
Yosemite Natl Park: Valley Orientation Tour from El Portal
"Witness the beauty of Yosemite Valley and see why Yosemite National Park is considered a national treasure. Leave your car outside the park and take an eco-friendly transportation, led by an expert guide."
https://www.getyourguide.com/activity/yosemite-national-park-l1662/yosemite-natl-park-valley-orientation-tour-from-el-portal-t389197
Price: From $90 per person (8 hours)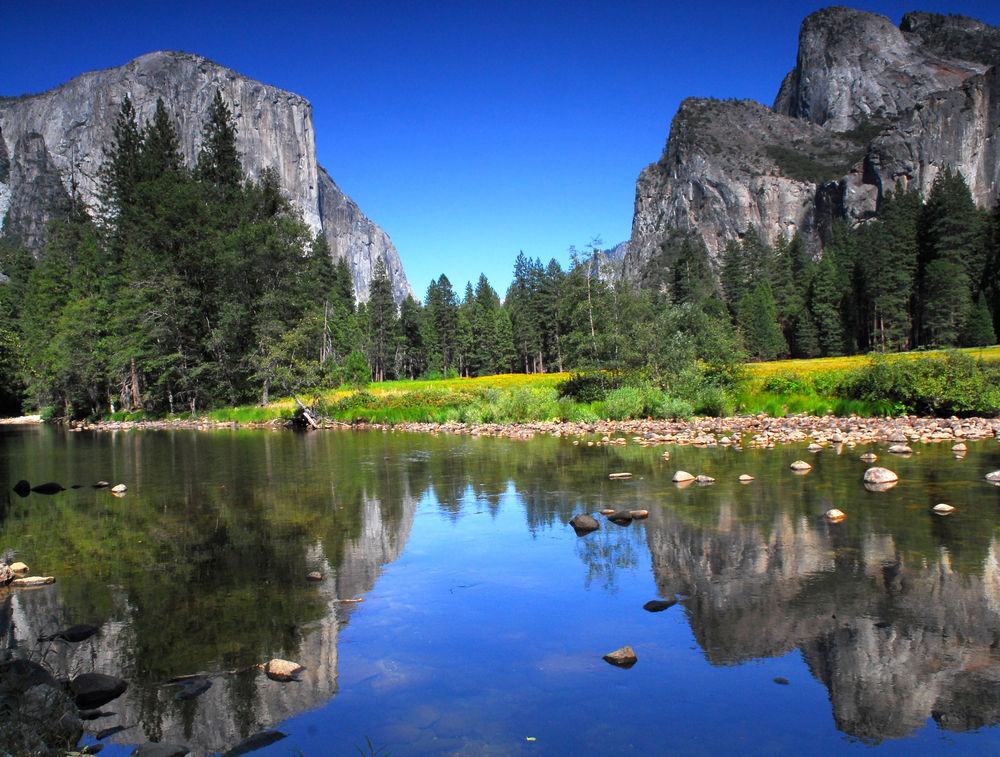 ---
Jeep into the Sierra Nevada Mountains
"We will leave Clovis, CA at 9:00 AM and head up to Bald Mountain lookout and have lunch! Breakfast will be burritos that are a local favorite, served in Shaver overlooking the lake before we begin the 45 min off road adventure leading us to our lunch destination. Lunch will be submarine sandwiches from a popular local sandwich shop. After lunch we will traverse the trail and head to get a famous milkshake at Hungry Hut restaurant and then return to my home (which also has an AirBNB camper on site). We will arrive back in Clovis at approximately 3:00 PM."
https://www.airbnb.com/experiences/1109569
Price: From $287 USD (6 hours)
Review: "What an awesome time! Extremely personable guide and over the top views! Would recommend to anyone looking for a day of adventure." – Rylie
View Photos, Read Reviews & Check Availability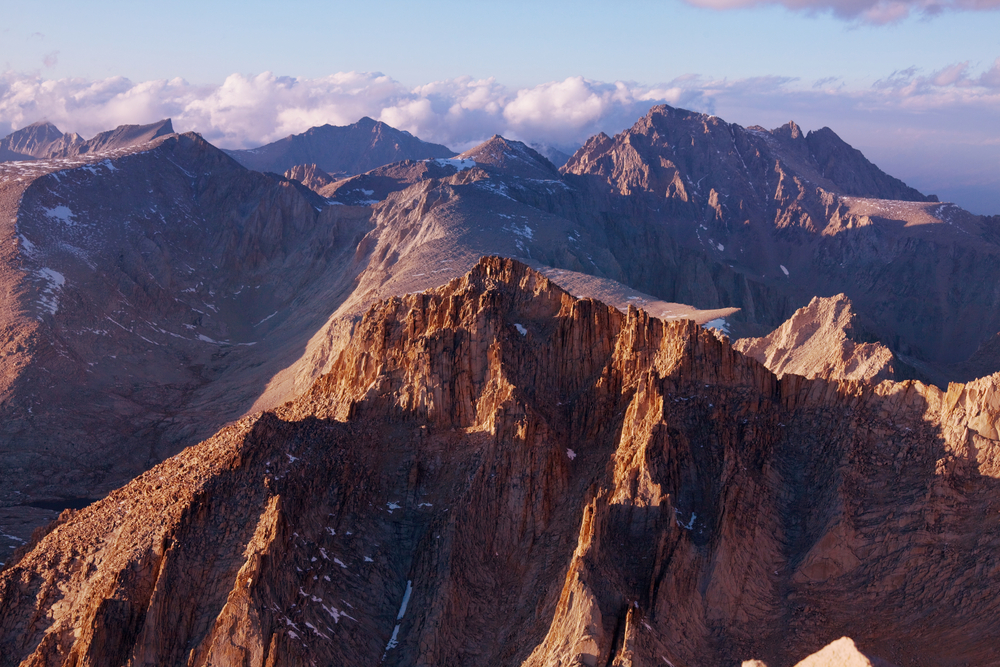 ---
Private Tour of Sequoia National Park
"PRICE LISTED IS PER GROUP – Explore the Giant Forest grove of Sequoias with your own private guide! Visit General Sherman, the largest tree in the world, and then step away from the crowds and let your curiosity run free on the Congress Trail in Sequoia National Park. This moderate, family-friendly hike will reward you with the jaw-dropping sights and lasting inspiration to make your National Park adventure a memorable success. Bring your own lunch for a picnic along the trail and let the peace of nature surround you. Your guide will bring the local knowledge to enrich the experience and the route expertise so all you have to do is relax! Tour includes pre-trip local advise to help make your trip seamless. Visit www.sequoiaguides.com or call (559) 556-4936 if you would like to discuss the route in detail."
https://www.airbnb.com/experiences/970680
Price: $576 group rate (6 hours)
Review: "Our tour with Krista was great. Right off the bat, you realize Krista is not only passionate but very knowledgeable in all things Sequoia. The tour is also customizable and tailored to suit the groups' needs! We'd definitely recommend booking with Krista to get the most out of your trek through the forest." – David
View Photos, Read Reviews & Check Availability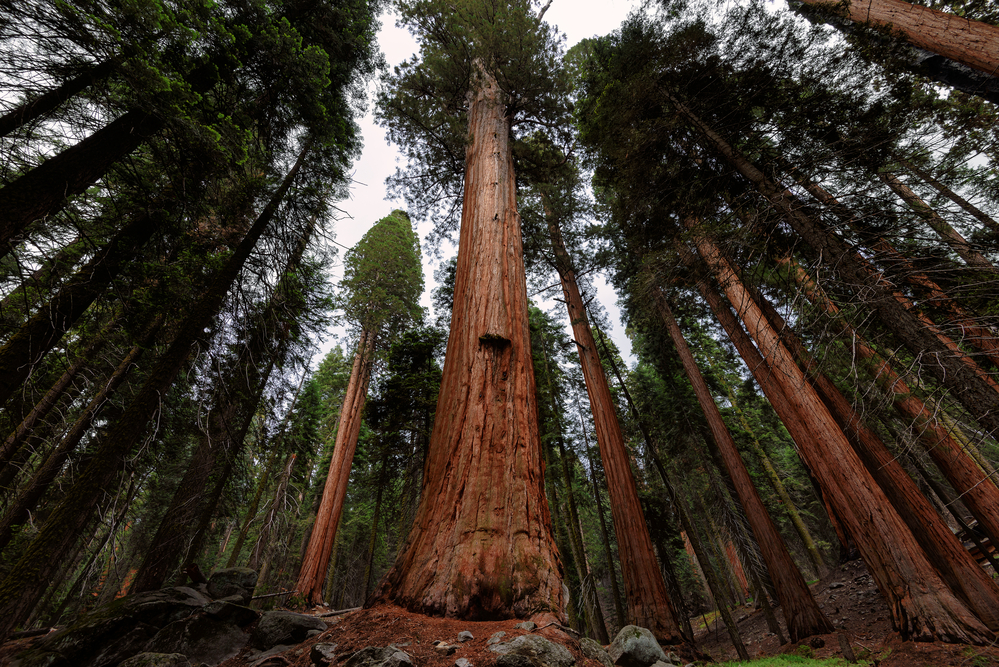 ---
Did I miss any top Fresno Airbnb Rentals?
Fresno has so many incredible Airbnb's, so not everyone I would have wanted to be on the list necessarily made my final cut. However, if you've stayed at a top-quality Fresno Airbnb that you are certain deserves to be on my list, reach out! Send through the link to my email, and I'll see what I can do to get the Airbnb on my list.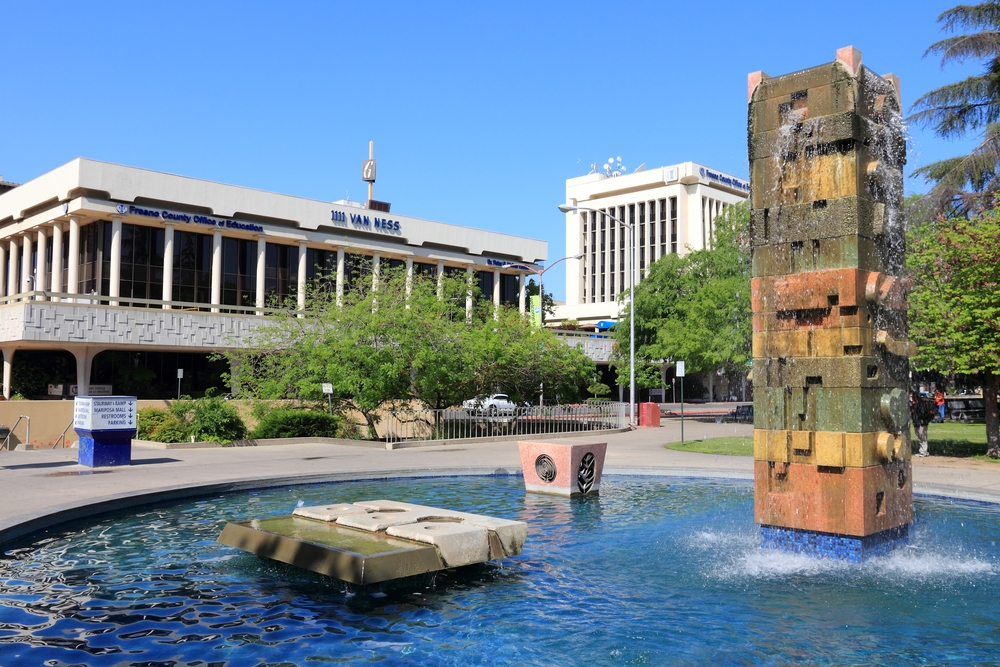 ---
Heading to California?
As a born and bred Californian, you can bet that I have some seriously good California content for you to check out. The below lists includes Airbnb lists, music festival lists, quote lists and so much more. If you're planning the ultimate California road trip, you'll want to check these out.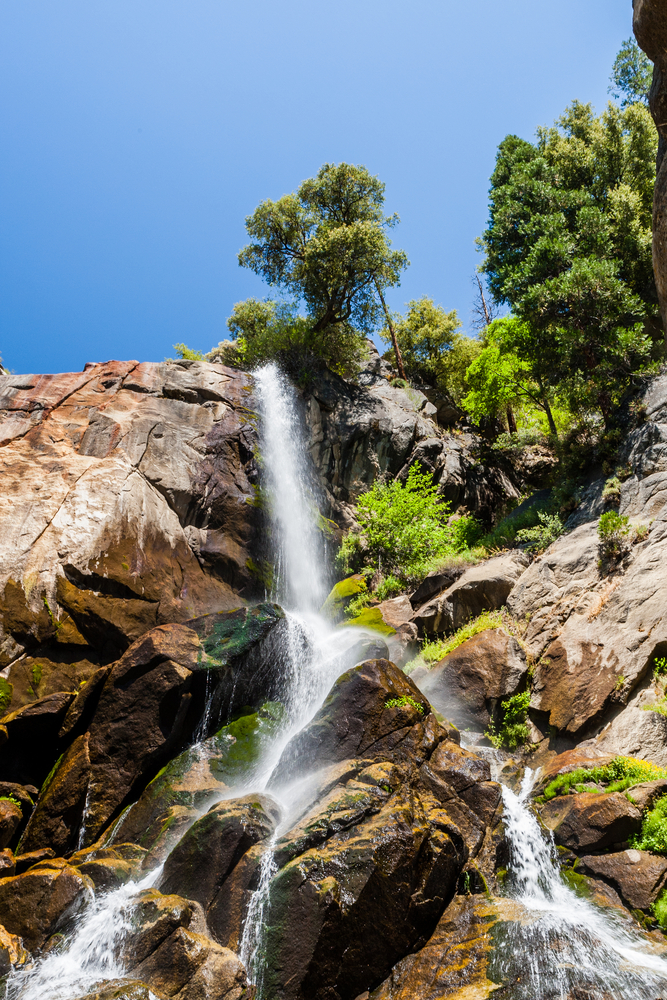 ---
Final thoughts on Fresno Airbnb's…
I've looked at some pretty impressive Airbnb's in my time, but I can honestly say I don't think I've seen so many five-star rated Airbnb's in any city as I've seen in Fresno. Fresno Airbnb hosts take so much pride in their spaces and their community as a whole. While you're in Fresno, be sure to make some time to do a day trip to Yosemite, Sequoia or the Sierra Nevada mountain range, as these majestic natural landscapes are so close to Fresno and are a bucket list travel item. Have an epic trip!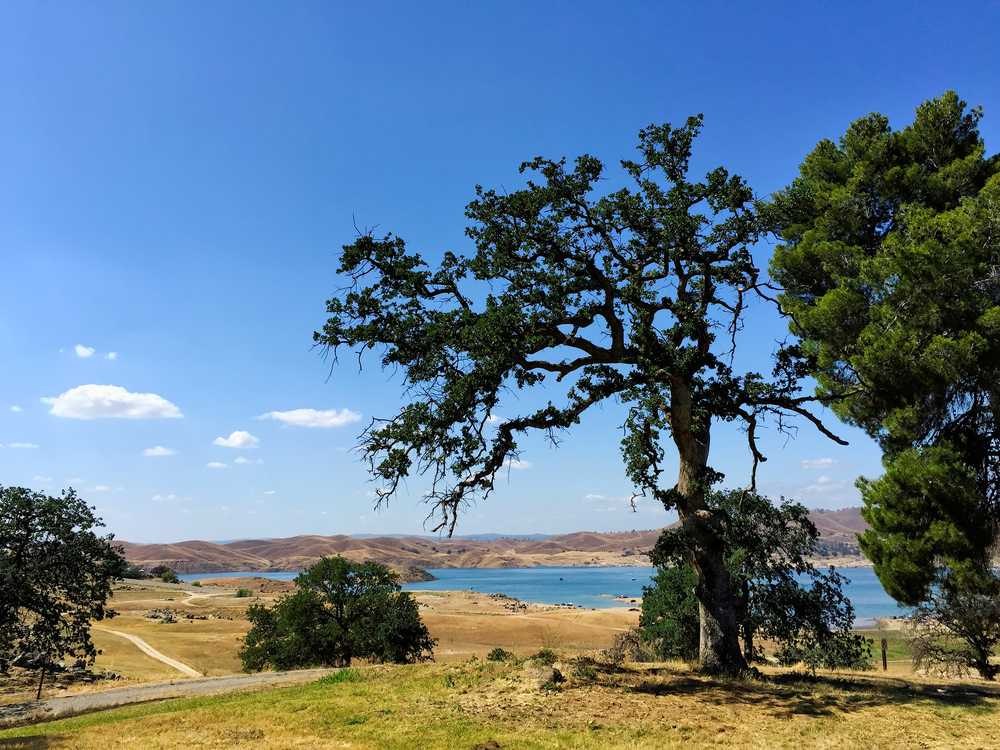 ---
Thanks for reading for my Airbnb Fresno Travel Guide!
Share these Airbnbs in Fresno with your California road trip crew!
https://www.jonesaroundtheworld.com/wp-content/uploads/2020/08/Best-Airbnb-Fresno.jpg
683
1023
Guest Contributor
https://www.jonesaroundtheworld.com/wp-content/uploads/2017/03/logotry-1-1-300x106.png
Guest Contributor
2020-08-26 05:48:41
2021-05-07 16:11:52
The 16 Best Airbnb Fresno Vacation Rentals For A Taste Of Central California