Looking for some travel resources for your next trip! After spending the past 3-4 years of living and traveling abroad, I've learned a lot about how to find the best flights, accommodations, transportation deals, and other various travel resources. I'm sharing all my information with you, so you can save as much money as possible, see more places, and travel longer. I've used all of these companies before, and can personally recommend all of them.
Best Travel Resources
---
Flights
STA Travel — Definitely my favorite website for finding really cheap international flights. Almost everytime I've booked flights between the U.S and Europe has been with STA Travel. They also have a lot more than just airfare. You can use them for trustworthy travel insurance, round-the-world tickets, ISIC student ID cards, EuroRail passes, and much more. This website is geared towards a younger crowd, as most of the exclusive deals only work for students and people under the age of 26.
Skyscanner — This is the site I use the most when looking for flights. The website is extremely user friendly, and can give you a broad range of options. My favorite thing to do is search from one destination – "everywhere", and they'll provide a long list of the cheapest flights. For example, I'll search Barcelona – Everywhere for an entire month, and the results will show everywhere you can fly for cheap.
Momondo — Another useful site that will give you a lot of options to look at for flights. I use SkyScanner a lot more, but there are times where I'll compare and contrast between the two sites.
Student Universe — This is another student geared website that can be very handy. When I'm looking for international flights, I always check with Student Universe as well as STA Travel. You never know which site will have the best deal at the time.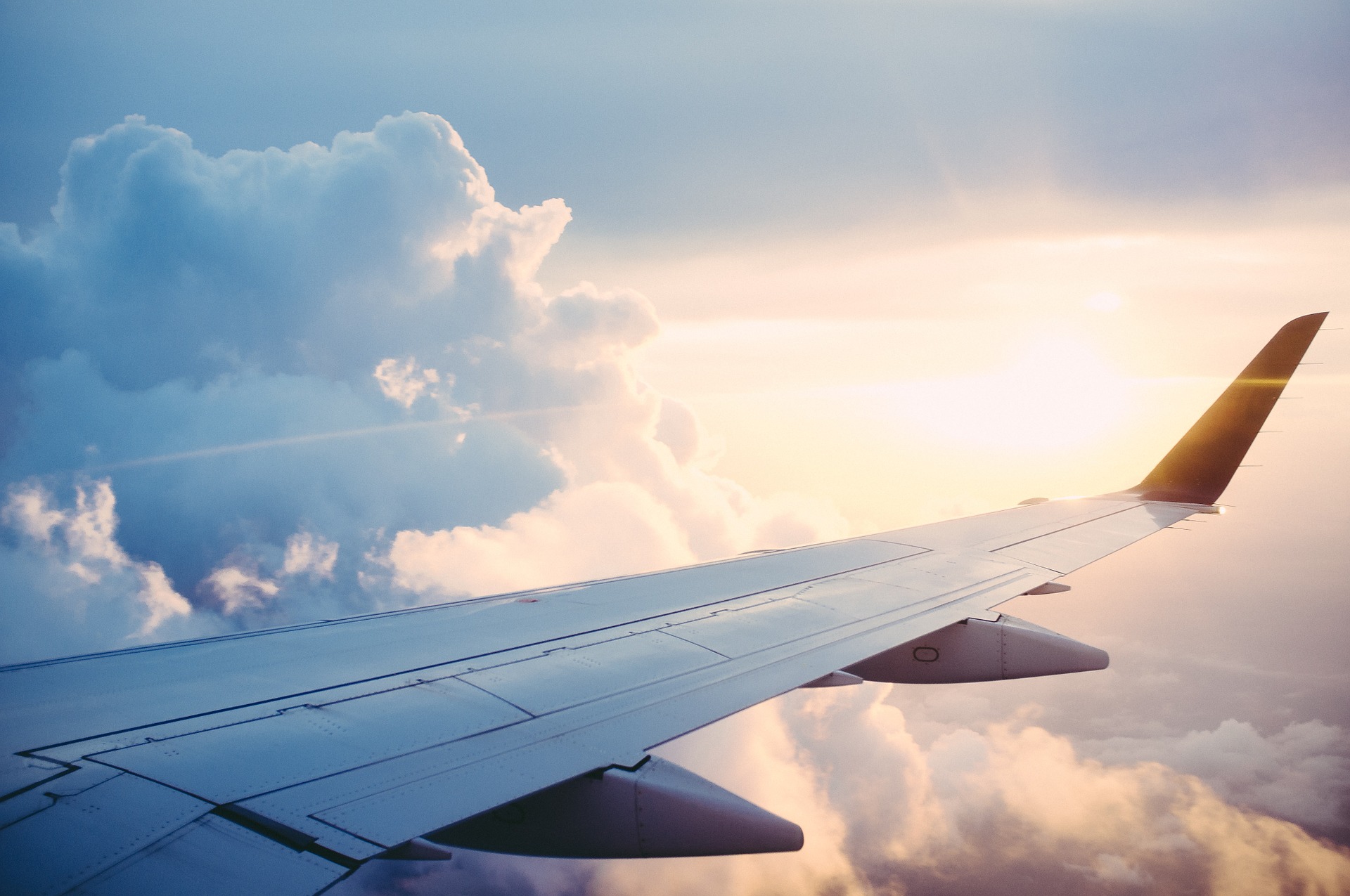 Accommodations
Agoda.com — This is easily my favorite site for finding the cheapest deals on hostels, hotels, and guesthouses. They definitely specialize in Asia, but you can find great deals for places all over the world. They've got great prices on hostels and hotels, and is a great and easy platform.
Hostelworld — My favorite for booking hostels. Really easy to use, great hostel reviews, and you can always find a cheap place. You only pay 10% of the total booking fee, and then pay the rest at the hostel.
Booking.com — This is my most commonly used hotel finder in Europe, and I still check it often for price comparisons out in South-East Asia. It has tons of options, and is still a great resource for booking a place to sleep. What is nice is you can often pay in full, or just reserve your spot without any credit card needed.
Hotels.com — I just love this site because you get a free night for every 10 nights you book. Yeah, it does not add up to much, but it's still cool. I'm the type of guy to eat at a place just to get his stamp card stamped.
AirBNB — Great for when you're traveling in a group, and need to find an apartment. You can find some amazing villas in Bali, or cheap apartments in Chiang Mai. Definitely a great site to use once or twice.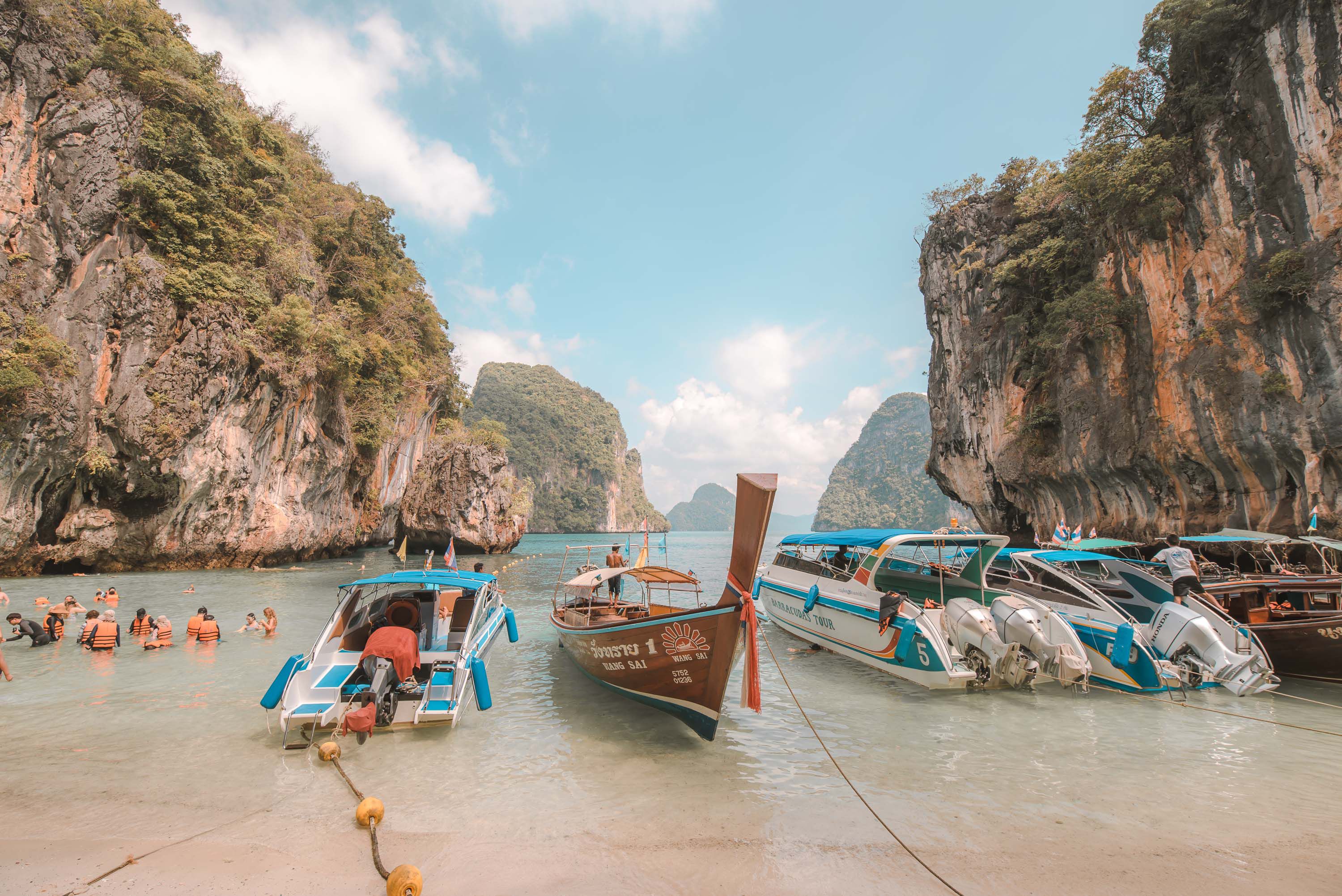 Communities
Couchsurfing — If you don't have an account already, you should definitely start one. This is listed under the communities, but can also be a place for free accomodation. It can be great when you are traveling solo, and want to go to a CS meet-up in a city. Lots of expats and travel lovers are active all over the world.
Trampolinn — This is a new website that offers a cool mix between Couchsurfing & AirBNB. Definitely worth looking into, although I haven't used it yet.
Facebook Groups — Whenever you travel, look for backpacker groups, expat groups, and other forums for fellow travelers. It's a great resource for asking questions, recommendations, and meeting other people abroad.
Helpful Websites
Tripadvisor — This website needs no introduction, the "Bible" of top things to do, hotel reviews, and so much more when traveling.
Travelfish — This website is full of incredible useful information for South-East Asia. It goes over just about everything, and you can definitely get lost on the website looking through all their content.
Project Visa — A great website that goes over all the visa questions you have when traveling to foreign countries.
Vietnam Visa — For getting your visa to vietnam, this has all the answers…
Lonely Planet — Another awesome website that gives great detailed information, active user forums, and can provide a ton of useful information.
Man In Seat 61 — This is the specialty when it comes to overland travel. This will go over train and bus schedules, fares, and information on how to book online.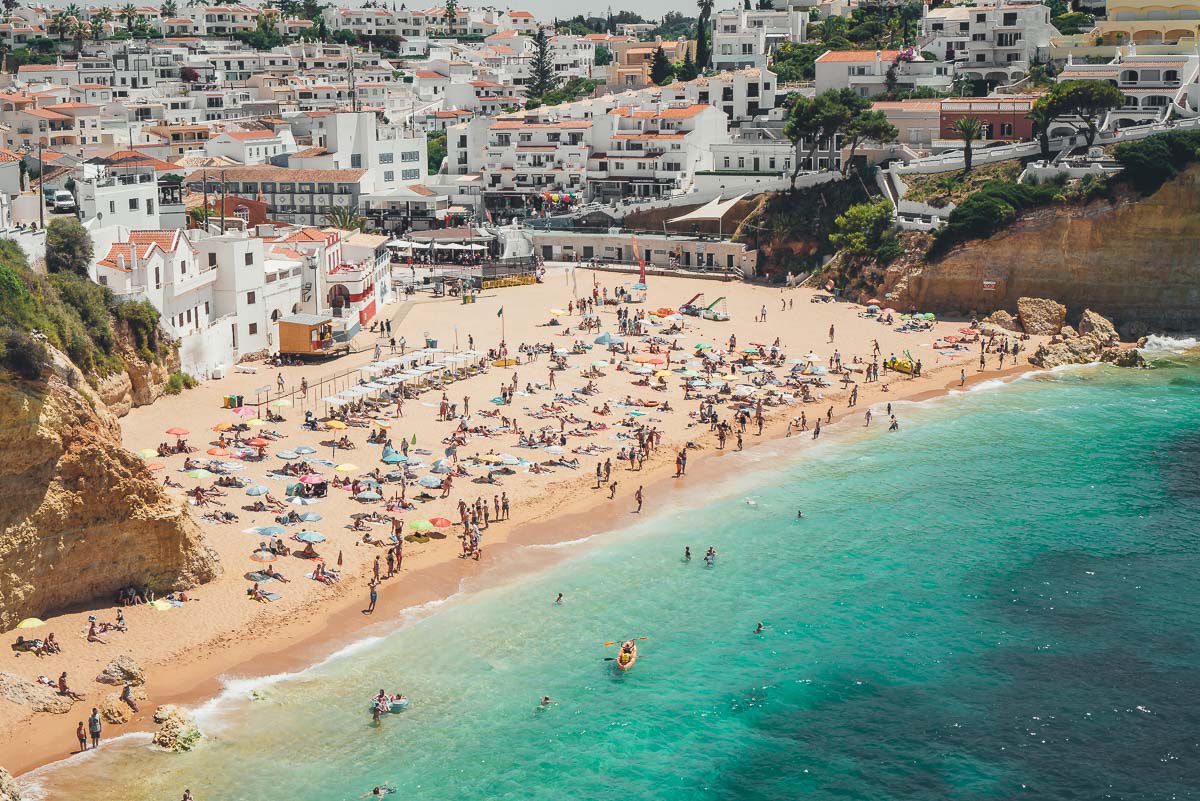 European Budget Airlines
RyanAir — Everyone loves to hate on RyanAir. Why? Because they can be extremely awful. The secret to flying RyanAir is for shorter weekend trips, and knowing how to pack properly. I know it's easy to want to bring a big suitcase, but they charge extra for checked bags. Also, make sure your carry-on bag is no more than 10KG. They can be really strict. Be sure check in online and print out your boarding pass before getting to the airport. One last note, make sure you know which airport you are flying in/out of. They have lots of flights that fly into a city 1-2 hours outside the city center.
EasyJet — Really similar to RyanAir, but I have found them to be much more expensive. You definitely want to plan in advance when/ where you are going with EasyJet to get the best deals. They are not as strict with the baggage, but you want to try not to risk it. They fly all over Europe, and is a great option for low-budget travel in Europe.
Vueling — Personally, this is my favorite airline in Europe. This is mainly for flights to/from Spain, but you can find great deals around other parts of Europe as well. I have found some pretty great fares, the plans are much more comfortable, and they are pretty relaxed on how big your carry-on bag can be. They also have great customer service. (I was running really late to a flight in Barcelona, and thought I was going to miss it. They have a "last-minute" check-in counter, and the lady working calmed me down, and said she'll make sure I make the flight.)
Transavia — This is a Dutch based airline. So if you are looking for flights to/from The Netherlands, this could be your best bet. When searching for flights, remember that Holland is a relatively small country, so it might be cheaper for you to fly into Rotterdam airport instead of Amsterdam. You can search around different options, and find the best deals. They have a large selection of destinations, and are known to have some pretty extravagant sales!
WizzAir — The Eastern-European low-budget airline. Are you looking to fly to Romania, Budapest, Poland, Serbia, Bosnia, etc? This is where you wanna look. Obviously, I would start out by searching with Skyscanner to cover all the airlines, but this airline normally some amazing deals. I booked a flight from Budapest- Eindhoven for 20 euros one time! Be careful with baggage size.
European Bus Companies
Eurolines — I love Eurolines. They are a great bus company that pretty much covers the entire span of Europe. They have awesome unlimited bus travel deals if you are trying to fit in a lot of cities in a short amount of time, but I really only recommend those if you are traveling during the off-peak season. They have fare prices for the shorter trips, and okay prices for longer trips. I've used them many times, and don't have any complaints. If you book well in advance, the prices are much lower. So if you know you are going somewhere, book it early.
Student Agency — The name might be misleading, because this company is not just for students. This bus company is based in Prague, and is a great way of getting around Europe. I used them for one of the longest bus rides of my life, Prague – Rome, which took 17 hours. But the bus was comfortable, and they made stops for food and restrooms.
European Ride-shares
BlaBlaCar — A really easy-to-use platform for finding people driving from one city to another. You can find some really cheap rides all over Europe, and can meet some awesome people along the way.
Travel Insurance
World Nomads — The number one provider of traveler's insurance. Don't leave home without it.
Compare Travel Insurance — A really great and helpful site that goes over a ton of different travel insurance offers. Could be the "Skyscanner" of travel insurance. Check it out!
Disclaimer: This post contains affiliate links, which means that if you book through these links I will receive a very small commission at no extra cost to you. This helps with the cost of running the site, and basically just helps purchase the next beer along my travels. Thanks for the support!
---
Am I MIssing Any Travel Resources?
What do you use to travel? Let me know!
Going to South-East Asia? Read The Ultimate Travel Resource Guide for South-East Asia
---
Looking for some travel inspiration?
Check out a few of these fun and popular articles!
---
Hope these travel resources were helpful!