Looking for the coolest and best music festivals in San Francisco in 2023 & 2024? Well, you've come to the right place, as we've compiled the ultimate guide to San Francisco Festivals that are guaranteed to impress.
Where world-famous landmarks are common, San Francisco is home to the iconic Golden Gate Bridge and the infamous Alcatraz Island. It is the thirteenth largest city in the U.S., flooded with attractions and activities to explore while in town for a music festival. Whether you're a history buff, art connoisseur, foodie, or nature lover, San Francisco is the place to be while celebrating the profound beauty of music!
And be sure to read my other guides on California Music Festivals, Best Music Festivals USA, EDM Festivals, Country Festivals, and Metal Festivals for more epic trip-planning inspiration!
---
1) Outside Lands Festival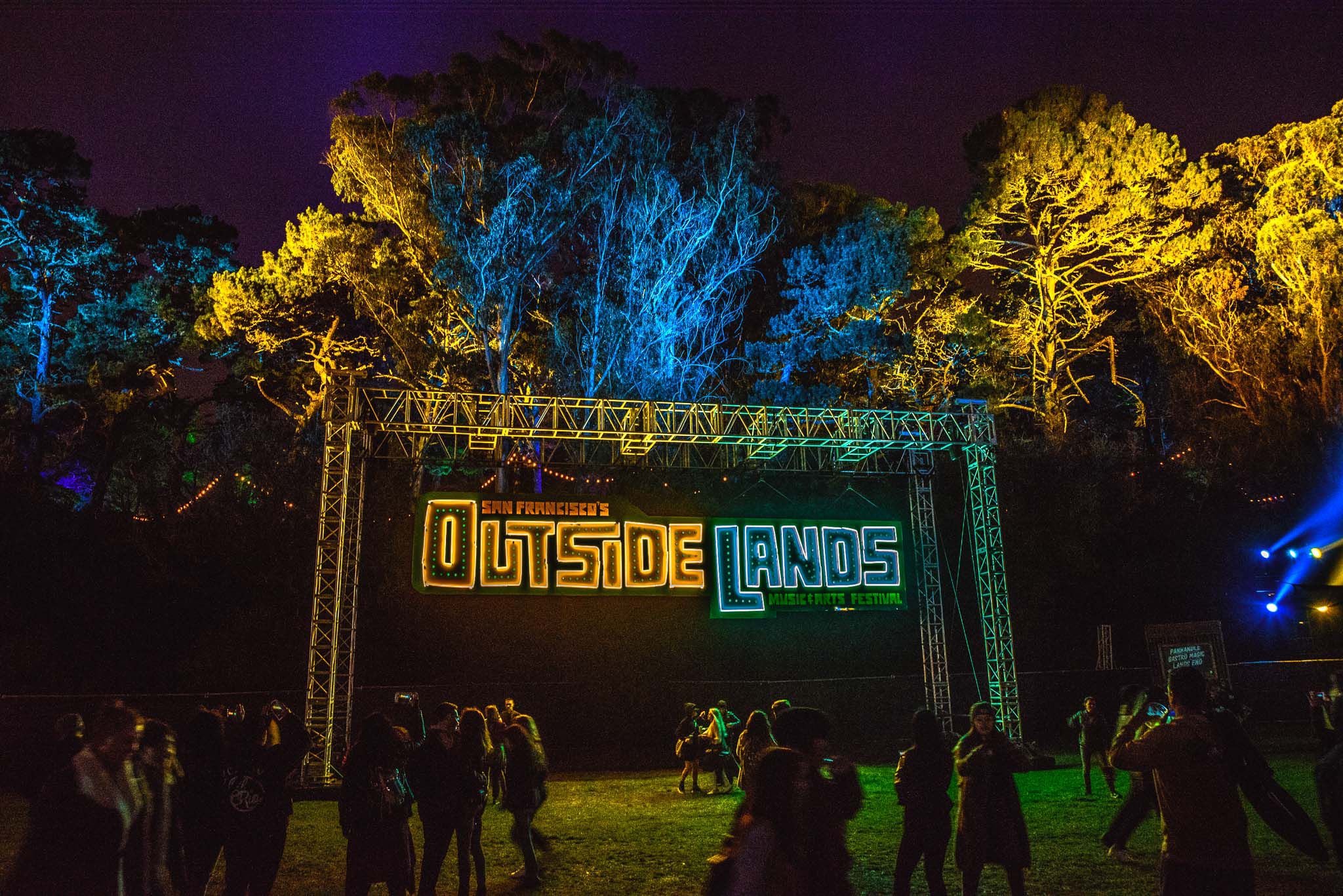 When: August 11 – 13, 2023
Where: Golden Gate Park
https://www.facebook.com/SFOutsideLands/
When people think of the best festivals in San Francisco – Outside Lands Festival is the first to come to mind (and for good reason). Held annually in the city's stunning Golden Gate Park, attending an OSL is an experience that will keep you coming back every year!
It is the largest independently owned music festival in the United States. This enigmatic festival is the ultimate celebration of a mixing bowl of music genres, including funk, hip-hop, indie, soul, and rock. The lineups for the Outside Lands Festival feature around 70 world-class artists and bands, with major features such as the Foo Fighters, Kendrick Lamar, ODESZA, and The 1975 performing on stage.
Over 90 high-end restaurants and food trucks serve outstandingly fresh and delicious dishes during the Outside Lands Festival. Attendees can also take their pick of wines and beers from some of the best producers while savoring the food, vibes, and music at the Outside Lands Festival.
I've had the pleasure of attending two different Outside Lands Festivals, and I had such an amazing time! Read my reviews here:
Outside Lands 2022 | Official Recap Video
---
2) Hardly Strictly Bluegrass Festival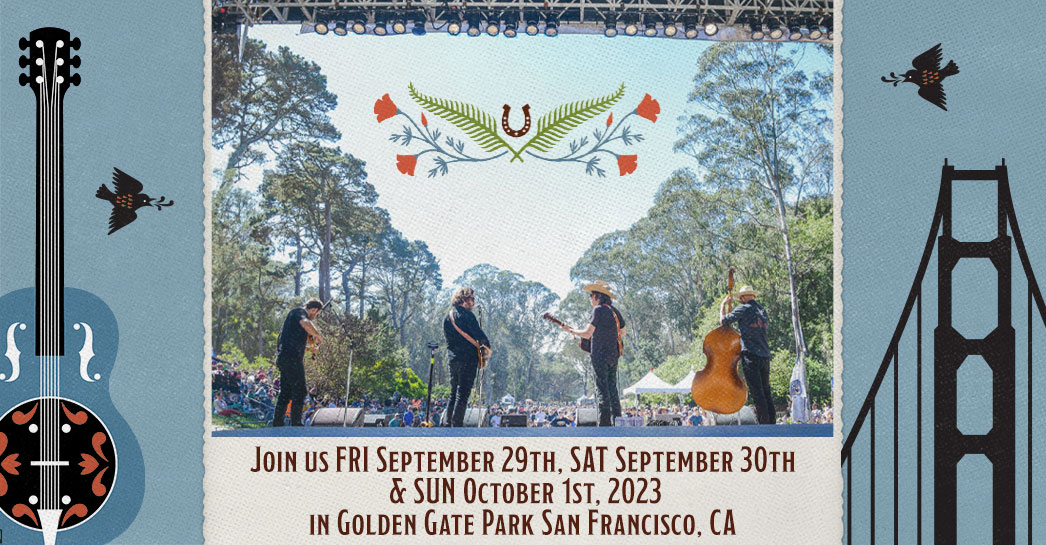 When: September 29 – October 1, 2023
Where: Golden Gate Park
https://www.hardlystrictlybluegrass.com/
https://www.facebook.com/hardlystrictlybluegrass
The Hardly Strictly Bluegrass Festival is one of the most popular music festivals in San Francisco, welcoming half a million attendees each year!
Luring bluegrass lovers from all over the world, this event is not one to be missed. Though bluegrass is the main feature, other genres are celebrated at the Hardly Strictly Bluegrass Festival, including folk, soul, indie blues, and country. Some major artists on the lineup in past years have featured Gillian Welch, Emmylou Harris, and Hazel Dickens.
The Hardly Strictly Bluegrass Festival is now free!
The Hellman Foundation now funds the festival. The heart-warming community celebrating creativity and the arts is now welcome to everyone and anyone looking to experience the beauty of bluegrass and music at the Hardly Strictly Bluegrass Festival.
Doc Watson (1923 - 2012) - Live @ Hardly Strictly Bluegrass Festival 2010
---
3) Noise Pop Festival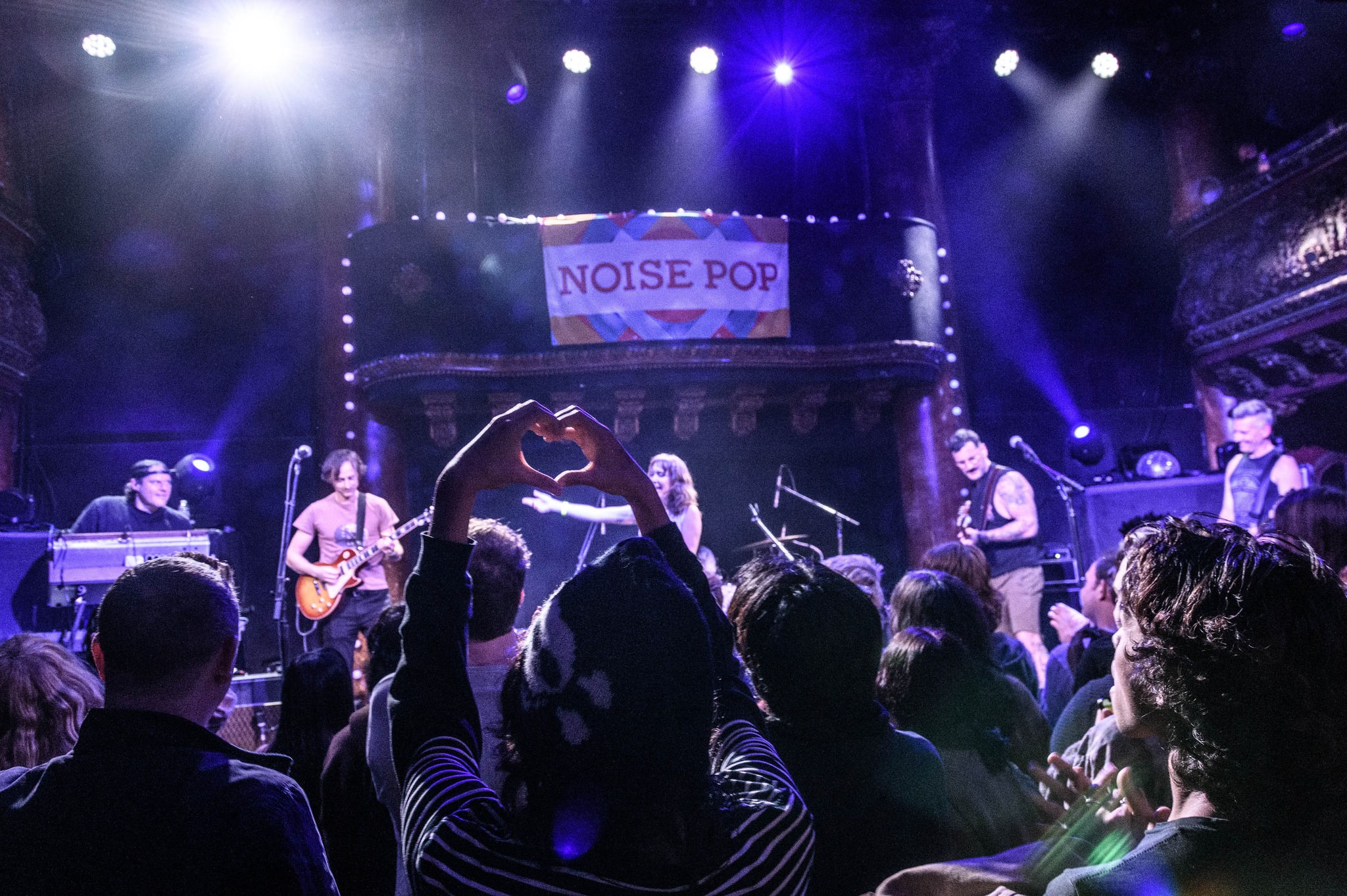 When: July 2023
Where: San Francisco Bay (Multiple Venues)
https://www.facebook.com/NoisePopIndustries
Championing independent music and culture since 1993!
The Noise Pop Festival has evolved from a one-night event with five bands at The Kennel Club to one of the best music festivals in San Francisco that lasts a whole week and features more than 160 bands!
A staple event in San Francisco, the Noise Pop Festival boasts non-stop music to satisfy differing tastes, with genres from rock n' roll to electronic jazz on the menu. Festival-goers can explore music, art shows, happy hours, talks, film scores, and so much more throughout the event for an unforgettable experience.
Celebrating and showcasing indie music, film, and art is the priority at the Noise Pop Festival. As an audience member, you can witness up-and-coming talent show off their skills, passions, and hard work at the enigmatic Noise Pop Festival.
Noise Pop Festival 2020 Recap
---
4) Stern Grove Festival
When: June – August 2024
Where: Sigmund Stern Grove
https://www.facebook.com/sterngrovefestival/
The Stern Grove Festival has celebrated 86+ years of free music since its founding, establishing it as one of the most beloved music festivals in San Francisco.
Every Sunday, the festival hosts a free concert in the park during its running season in the summer. The concert typically lasts a few hours and is incredibly popular with tourists and locals alike. The lineup for the event features noteworthy artists and bands such as Neko Case, Lyle Lovett and His Large Band, and Indigo Girls with Full Band.
As entry is first come, first serve, we highly recommend making a reservation for admission into the Stern Grove Festival. These can be made online with tickets open to reservation one month in advance.
Stern Grove Festival Best of the Fest 2022
---
5) How Weird Street Faire
When: October 14, 2023
Where: Howard and Second Street
https://www.facebook.com/HowWeirdStreetFaire
The How Weird Street Faire is the longest-running dance festival on the West Coast, emerging from the shadows to crowd the streets of Howard and Second Street in downtown San Francisco.
Vibrant-colored costumes decorate the crowd and filter through the streets as attendees celebrate creativity, weirdness, and peace. Eight stages at the How Weird Street Faire showcases world-class electronic music. And that's not all!
Many vendors are selling visionary art, diverse and tasty foods. These vendors also display talents and put on performances for an altogether fun and unique event.
Ticket are on sale now! How Weird 2023: Sat. Oct. 14 in San Francisco
---
6) San Francisco Jazz Festival
When: June 2024
Where: SFJAZZ Center
https://www.facebook.com/SFJAZZ
The San Francisco Jazz Festival is a stunning event displaying renowned jazz performers' raw and crafted talent.
Over 12 days and 42 concerts, attendees can experience what is considered the crown jewel of American jazz festivals. The festival started as a small city event that quickly grew to cement itself as a world-renowned event.
Across three venues, the San Francisco Jazz Festival takes place at the Herbst Theatre, Joe Henderson Lab, and Miner Auditorium. Famous artists that have performed at the festival include Grammy-winning singer Samara Joy, Grammy-winning bassist Ben Williams, and local legend Paula West.
Anahata: Zakir Hussain and the "un-struck sound"
---
7) Mosswood Meltdown Festival
When: July 6-7, 2024
Where: Mosswood Park
https://www.facebook.com/events/mosswood-park/mosswood-meltdown-2023/610130854445887/
Bringing punk rock near to San Francisco, the Mosswood Meltdown Festival is hosted in Oakland, California, only a short drive away!
This one-of-a-kind festival, previously called Burger Boogaloo, is hosted by established filmmaker John Waters. He is quoted saying these words about the Mosswood Meltdown Festival, 'the perfect cult gathering of young and old music rebels who hate everybody in the world except each other.'
Located in the historic Mosswood Park, the festival has been running for over a decade, welcoming visitors from all over the world to celebrate and commune together over music and great company.
Mosswood Meltdown 2022 Teaser
---
8) Portola Festival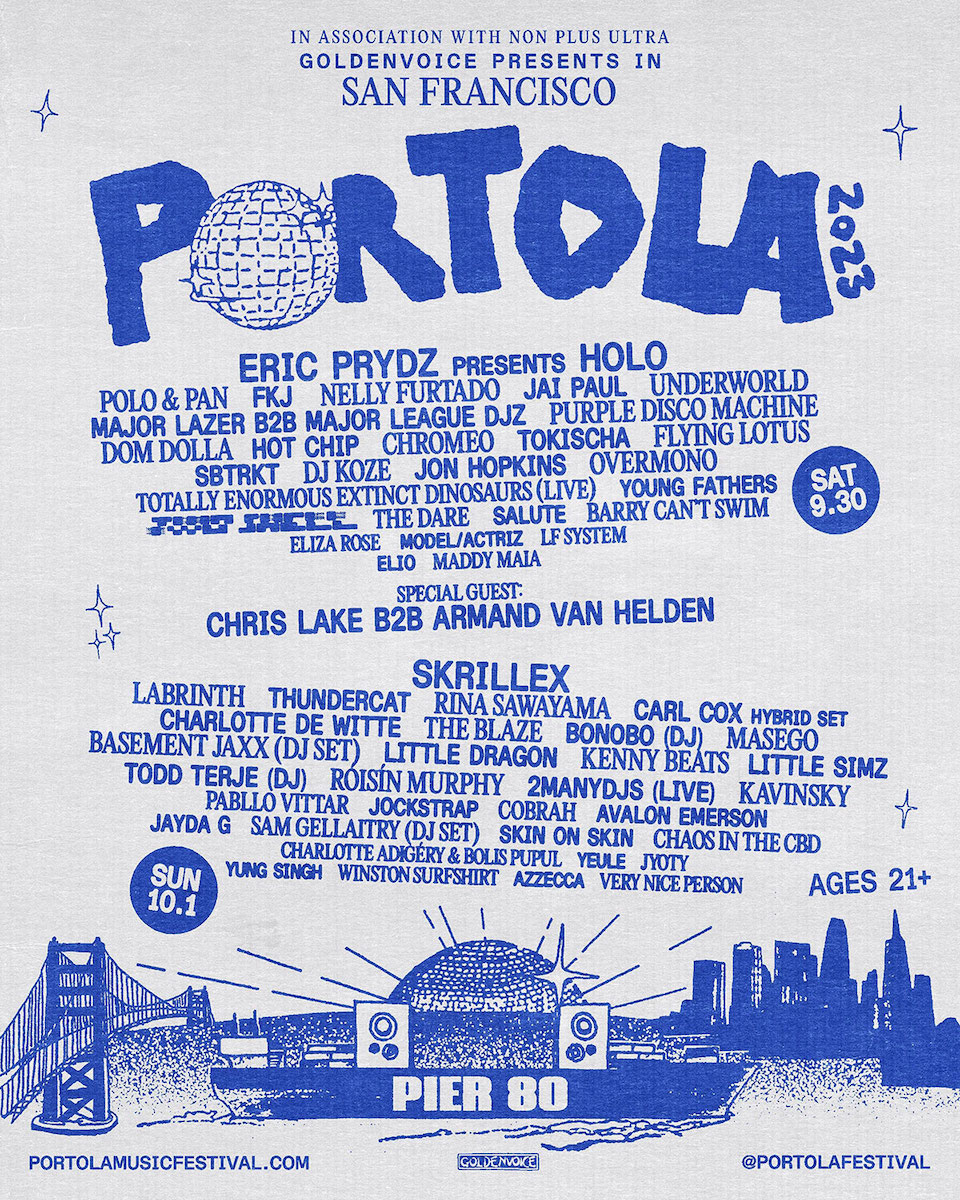 When: September 30 – October 1, 2023
Where: Pier 80
https://portolamusicfestival.com/
https://www.facebook.com/portolafestival/
A two-day event, the Portola Festival takes over Pier 80 in San Francisco each year to blast, jam, and dance to pop and electronic dance music. It is organized by the producers of the world-famous Coachella festival, Goldenvoice.
The festival is named after a Mardi Gras-inspired celebration hosted in the city after the fire and earthquakes of 1906, the Portola Festival of 1909, to tell the world San Francisco was back in business.
Placing a focus on original artists showcasing their music, the Portola Festival is strictly 21+ due to its adult themes. Major artists like Fatboy Slim and the Chemical Brothers hit the stage last year, and the festival plans to continue bringing on more talented artists and bands each year.
Portola Festival | 4K Drone | Fred again.. Turn On The Lights again..
---
9) Breakaway Festival
When: October 13-14, 2023
Where: Bill Graham Civic Auditorium
https://www.breakawayfestival.com/bay-area
https://www.facebook.com/breakawayfestival/
Showcasing prominent world-talent performers like DJ Snake, Alan Walker, and Nghtmre, the Breakaway Festival is the fastest-growing multi-city music festival in California!
On the Main Stage, attendees can experience the festival's heart, where world-class artists hit the stage and break it down to famous headliners and other favorites. For a unique and free experience, White Claw presents Silent Disco! This involves 40+ local DJs playing tunes that stream straight to a special set of headphones for an immersive and eclectic approach.
The Brownies & Lemonade Stage is the second stage, where an electrifying atmosphere is guaranteed. Here, festival-goers can explore up-and-coming talent and dance to their favorite artists.
Breakaway Music Festival 2022 Season
---
10) Bay to Breakers 2024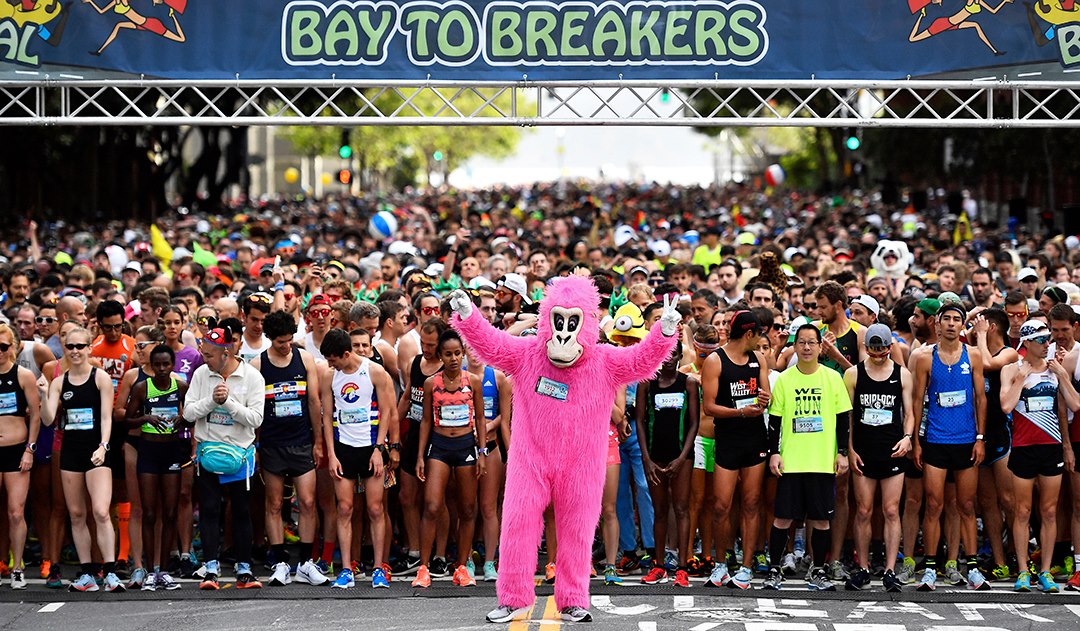 When: May 19, 2024
Where: Bill Graham Civic Auditorium
https://www.facebook.com/baytobreakers/
"This historic 12k fun run through the streets of San Francisco is over 100 years in the making. It's a race made for everyone, so dress up, bring your friends and be cheered on every step of the way by SF's finest crowds. Pushing boundaries and breaking records since 1912 – it's your turn to join the party."
While not technically a music festival of its own, no list of epic parties in San Francsico would be complete without mentioning the city's iconic Bay To Breakers. It's an annual footrace that's about 7.5 miles long, and participants are encouraged to dress up in crazy outfits (although many runners don't wear much clothing at all).
It's a giant party in the street all day to celebrate, and is one of those special events that make San Francisco the weird and wonderful city that it is!
BIGGEST Party in San Francisco! Bay to Breakers Race
---
Am I Missing Any Music Festivals in San Francisco?
With an ever-growing festival scene, I'm sure there are tons more epic events in Austin that should be mentioned here! So I'd love to hear from you guys about any specific Austin festivals!
---
Looking for more music festivals in North America?
My website is filled with tons of amazing posts like this that go over the best events, concerts, and music festivals all over. Take a look through some of these articles below and start planning your next epic music festival experience!
---
Thanks so much for reading my SF Festival guide!
Share this article with your festival crew!
https://www.jonesaroundtheworld.com/wp-content/uploads/2023/07/Outside-Lands-Festival-San-Francisco.jpeg
1367
2048
Dave
https://www.jonesaroundtheworld.com/wp-content/uploads/2017/03/logotry-1-1-300x106.png
Dave
2023-07-28 22:23:55
2023-07-28 22:36:15
TOP 10 San Francisco Music Festivals For Your Bucket List