Planning a trip to The Philippines and searching for an incredible Airbnb Cebu vacation rental? Well, look no further because I've put together the ultimate guide for the best Cebu Airbnb properties for the ultimate vacation experience!
The Philippines is a country situated in the western Pacific Ocean with 7,641 natural and beautiful islands. The country is geographically divided into three main islands: Luzon, Visayas, and Mindanao. When visiting the Philippines, you can't not visit Visayas and say the famous lines "I shall return!"
Cebu City is the capital of Visayas with 150 smaller surrounding islands and islets. The cosmopolitan city is full of energy and rich traditions. There is so much to do and experience in Cebu City – you can learn the history and its 16th-century Spanish colonial past, enjoy the nightlife with its famous bar and club scenes, or see the whole of the city on top of the observation deck in Mt. Busay.
---
The people are friendly and hospitable, the food experience is a delight, transportation is fairly easy, the pristine beaches and the tourist spots are a favorite destination not just for foreign visitors but also for the locals. Planning your Cebu itinerary? I have a list and guide of Airbnb's in Cebu City that offers awesome accommodations where you can stay and relax between all the city and island adventures!
---
Quick Breakdown of the Best Airbnb Cebu Rentals
In a hurry? Well, trust me to choose the best Cebu AirBNB for your own unique travel needs! My "Quick 5" AirBNB Cebu recommendations are tailored to a range of styles and budgets. Is it value for money or luxury you're looking for? A cozy couples escape to? A group-friendly beachfront oasis? Or just the best of the best Manila AirBNB?
I've also added tons of fun, helpful, and inspiring travel videos for your upcoming trip to Cebu & The Philippines! Cebu is a city that has lots to do offer its visitors, and as a country, the Philippines is truly one of the most beautifully jaw-dropping places you'll ever visit!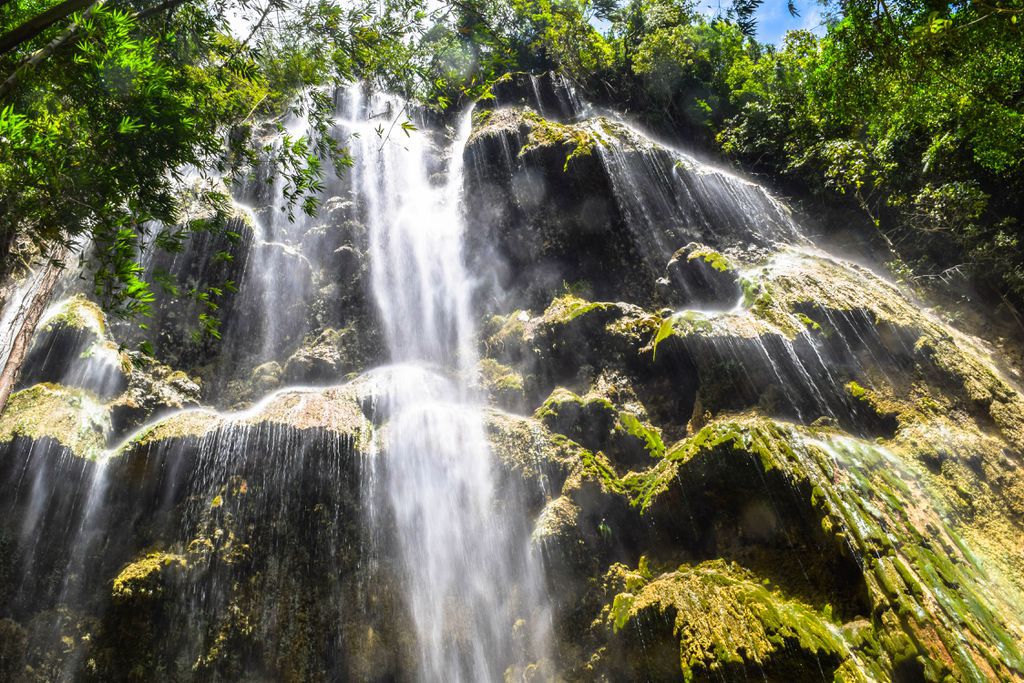 ---
The Best 16 Airbnb Cebu Vacation Rentals
Alright, now let's dive into each of these awesome rentals! As well, be sure to read my article, The 20 Best Cultural and Music Festivals in the Philippines to see if your trip happens to be during one of the country's best events, and also read my One Month in the Philippines Itinerary for all your trip planning needs!
---
1) Villa 15meter Crystal Clear Pool + SUV + Breakfast
The Best Overall AirBNB Cebu, Philippines
Location: Consolacion
Airbnb Plus: No
Superhost: Yes
https://www.airbnb.com/rooms/28006888
Price: P15,750/night
My pick for the Best Overall Airbnb in Cebu would be this villa. You ask why? It is located in the city area, in a secured subdivision – in a mountain view area. The hosts provide you with extraordinary services: 1. You will have your own SUV with a driver to drive you around the city 2. You have your own helper to do the laundry and prepare your breakfast while staying at this villa 3. Enjoy a 15-meter crystal clear pool with your family. It's just the best!
Guest Review: "If you're looking for an amazing place to stay, here is the place to book. William and his staff were great. Edgar is a great driver and was amazing taking us where we needed to go. Luz cooked really great food. Overall the best place I stayed so far and I'm looking forward to staying here again!!!" – Jordan
View Photos, Read Reviews & Check Availability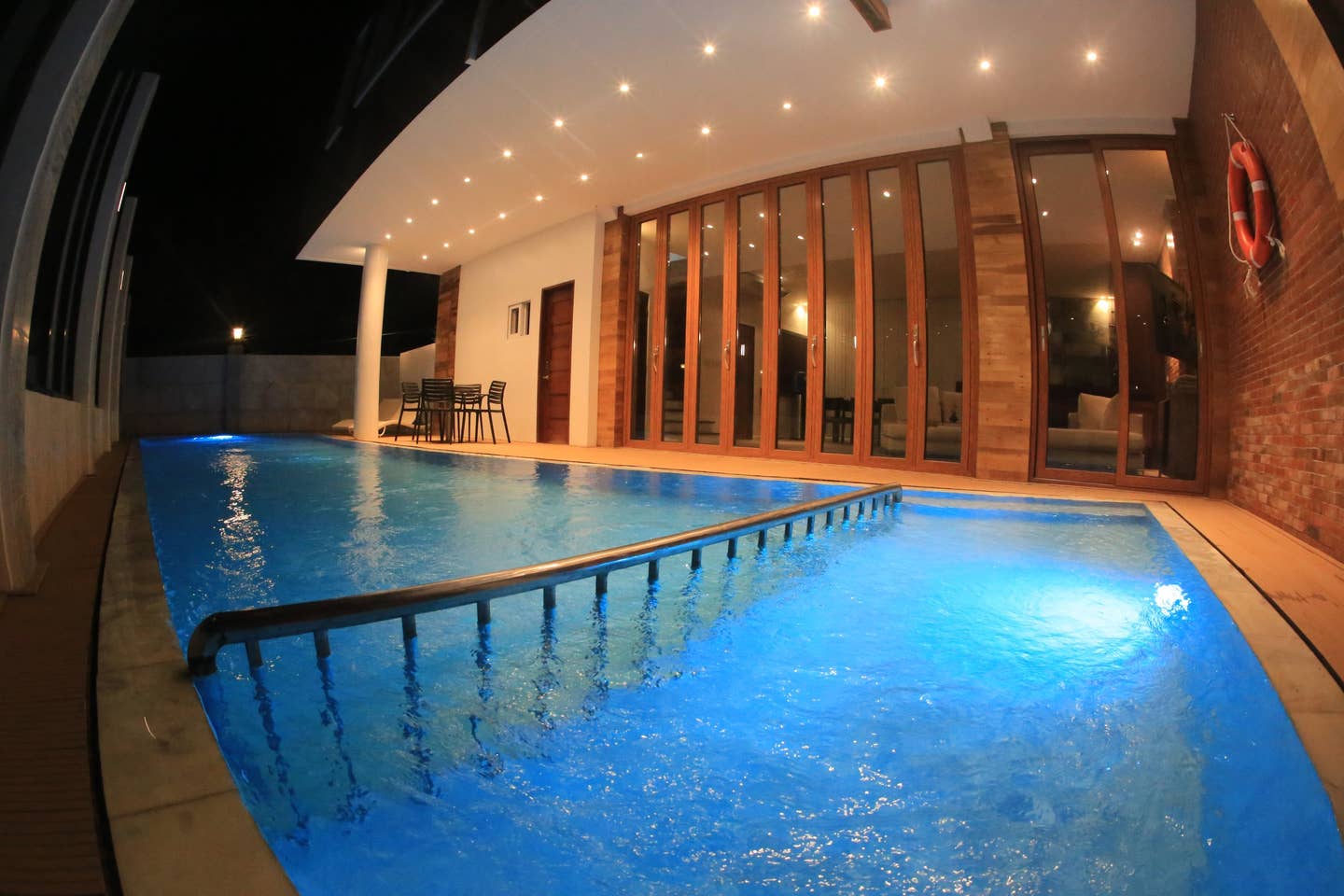 ---
2) BEAUTIFUL MODERN GUEST HOUSE
The Best Luxury Cebu AirBNB
Location: Cebu City
Airbnb Plus: No
Superhost: Yes
https://www.airbnb.com/rooms/2165373
Price: P2,127/night
This property has received the "Exemplary Sea Host Award" in 2015 from Airbnb, I guess you could say they are the best hosts in Cebu! Guests only have admiration for how the hosts welcome and make everyone feel at home while staying at the place. This modern guest house has a clean and luxurious place with a kitchen just 20 feet outside the room and a patio where guests can wine out and stargaze on a clear night. It is located in a safe and gated neighborhood just 20 minutes away from the center of the city. This is definitely a place to check out when visiting Cebu!
Guest Review: "Ns and his wife did not treat as a guest, they treated me like family. Little wonder they are rated as a super host. I can not give my stay a high enough rating. Simply the best. Period. Thanks, Ns." – Lawrence
View Photos, Read Reviews & Check Availability
Top 5 Places You Have To See On Cebu Island | Philippines | Travel Guide
---
3) NEW Cozy Suite in Central Cebu | Horizons 101
The Best Cheap AirBNB Cebu
Location: Cebu City
Airbnb Plus: No
Superhost: Yes
https://www.airbnb.com/rooms/37790768
Price: P 998/night
Traveling Cebu on a budget? No problem! After a long day of touring the city, you can end the night in this cozy suite in Horizons 101. Also, it has a beautiful city view and sea view! This fully furnished unit is stylish and clean with cable tv, internet connection, hot and cold shower for a very affordable price! Guests also have full access to the building's swimming pool and children's play area. I would definitely recommend booking your stay here.
Guest Review: "Kristia's unit is immaculately clean and the amenities are definitely taken cared of. Booking, checking in and out were fuss-free! The location is in between important places during my visit – CHONG HUA HOSPITAL, AYALA MALL & SM CEBU MALL. At the entrance, it's easy to grab a coffee, breakfast lunch or dinner or midnight snack at FIGARO CAFE – it's very convenient! If you're looking for a great place that is of value, just book her place and you will not regret it. We have found the perfect place to call our second home in Cebu! :) Cheers and thank you!" – Roxanne Joy
View Photos, Read Reviews & Check Availability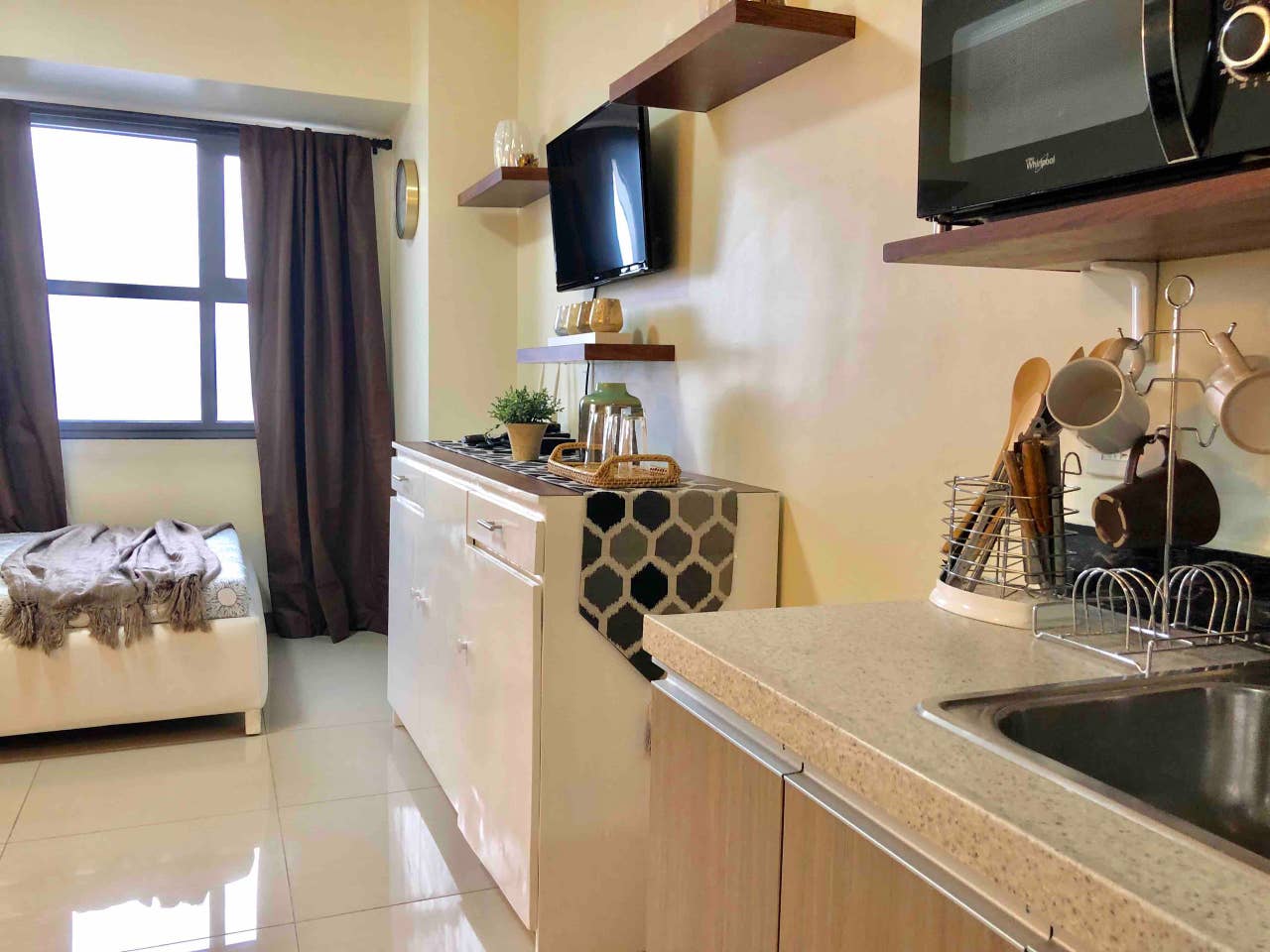 ---
4) New 4BR Lux Townhome in ❤ of Cebu w/ Theater +Wifi
The Best AirBNB Cebu For Groups
Location: Cebu City
Airbnb Plus: No
Superhost: Yes
https://www.airbnb.com/rooms/16135057
Price: P5,773/night
If you're traveling with your family or friends, I recommend that you stay at this place! For its price of P5,000+ per night, you'll have the entire townhouse to yourself. This 4-bedroom lux townhome can accommodate up to 16 guests or more. The home's features will make you want to just stay and chill on the home theater, bar, or the jacuzzi! This is so much more than staying at a 5-star hotel!
Guest Review: "This place didn't fail! All its corners deserved our "ooohs" and "aaaahs"! Very convenient for every family on our get together because each room had its own bathroom! We loved the master bedroom situated at the top of the house! I think it can accommodate 20 people! Very stylish, very posh! If we decided to build a house any time soon, definitely will be thinking of this house as inspo! Rodney was responsive and check-in was uncomplicated! The place was definitely a plus, it is at the center of the City! Thanks, Rodney!" – Reina
View Photos, Read Reviews & Check Availability
Exploring CEBU CITY, Philippines 🇵🇭
---
5) 5-Star Experience at the Heart of Cebu
The Best Unique AirBNB in Cebu
Location: Cebu City
Airbnb Plus: No
Superhost: Yes
https://www.airbnb.com/rooms/29327187
Price: P1,999/night
Enjoy the city view in this Zen-inspired, modern minimalist Airbnb located on the 18th floor of the premium Avenir Condominium. It is a great location near the business district of Cebu City, malls, casinos, and restaurants with easy access to transportation for when you want to explore the city. You can watch the night lights on the 360-degree rooftop deck of the building or see the sunrise from your room's panoramic view. The amenities in this Airbnb are carefully chosen for the guests' convenience. This is truly a 5-star experience while staying in an Airbnb Cebu rental!
Guest Review: "We had an amazing experience in Cebu city and staying at Airbnb made it even more unique. There were thoughtful notes and amenities placed around the room. The view was awesome and the location is central and close to several malls. It was really a 5-star experience!" – Lorymie
View Photos, Read Reviews & Check Availability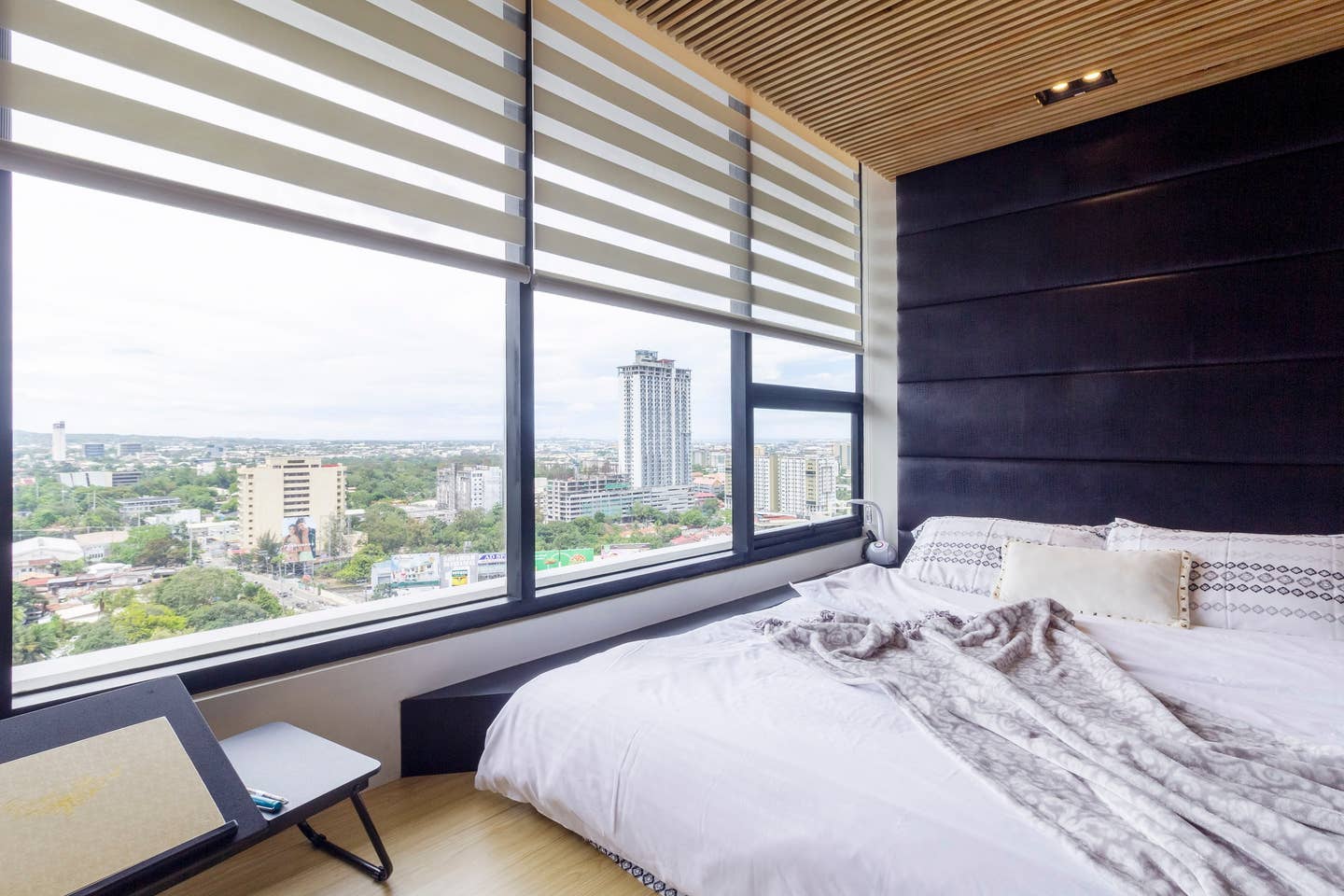 ---
6) Modern 2BR Unit with a Panoramic Ocean & City View
Location: Mactan City, Cebu
Airbnb Plus: No
Superhost: Yes
https://www.airbnb.com/rooms/31250211
Price: P3,500/night
This 63 sqm 2-bedroom modern condominium is just minutes away from Cebu's famous beach resorts. This is a great place to stay if you want to escape from the city! The unit has a modern design with clean white walls and navy blue accent furnishes, a fully fitted kitchen where you can cook and dine, and has private balconies where you can see the ocean and city view. Guests will be able to access pool amenities, gym, and sauna free of charge.
Guest Review: "This place deserves all 5 ***** for its abundance in providing comfortable accommodations. The communication is great from Rally & Ram. The views throughout the windows of this place are spectacular! The facilities exceeded my expectations. I will definitely book another stay here on my next Philippine visit. Just a heads up and to be informed, it is tough to get Grab transportation FROM this location, but a taxi is about the same price." – Samuel
View Photos, Read Reviews & Check Availability
CEBU PHILIPPINES TRAVEL GUIDE | THINGS TO DO, TIPS AND TRICKS, EVERYTHING YOU NEED TO KNOW
---
7) The French Villa Busay: Lux, Serene View, Pool
Location: Cebu City
Airbnb Plus: No
Superhost: Yes
https://www.airbnb.com/rooms/31936698
Price: P14,900/night
If you're looking for an Airbnb Cebu property not too far away from the city but feel quiet and secluded – this is the place to be! The French Villa Busay 4-storey space that can accommodate 15 guests. The Villa is decorated with precious & exotic local raw materials. Enjoy the mountain view while swimming in the infinity designed lap pool, do a bbq party at the lounge area, or chill at the living area while drinking the complimentary drinks provided by the host. This is perfect for families, friends or team retreats
Guest Review: "The place was not too far from the city (only 5-10mins from Lahug), but the view was amazing still!! The entire place was sparkling clean, the small details were very well-thought-of, it felt like we were in France for a bit! I also loved reading some of the books. And how the furniture is so unique and well-designed!! The rooms were very spacious, even the bathrooms!! Love love the interior design of the whole place!! The kitchen provided more than what we needed, which is awesome! The pool was very relaxing and so peaceful!! Thank you Teza and to your caretakers for being so flexible with everything that we needed, and for being so welcoming! I will definitely book this place again and recommend it to my friends and family. Merci beaucoup!!! ❤️" – Charity Gil
View Photos, Read Reviews & Check Availability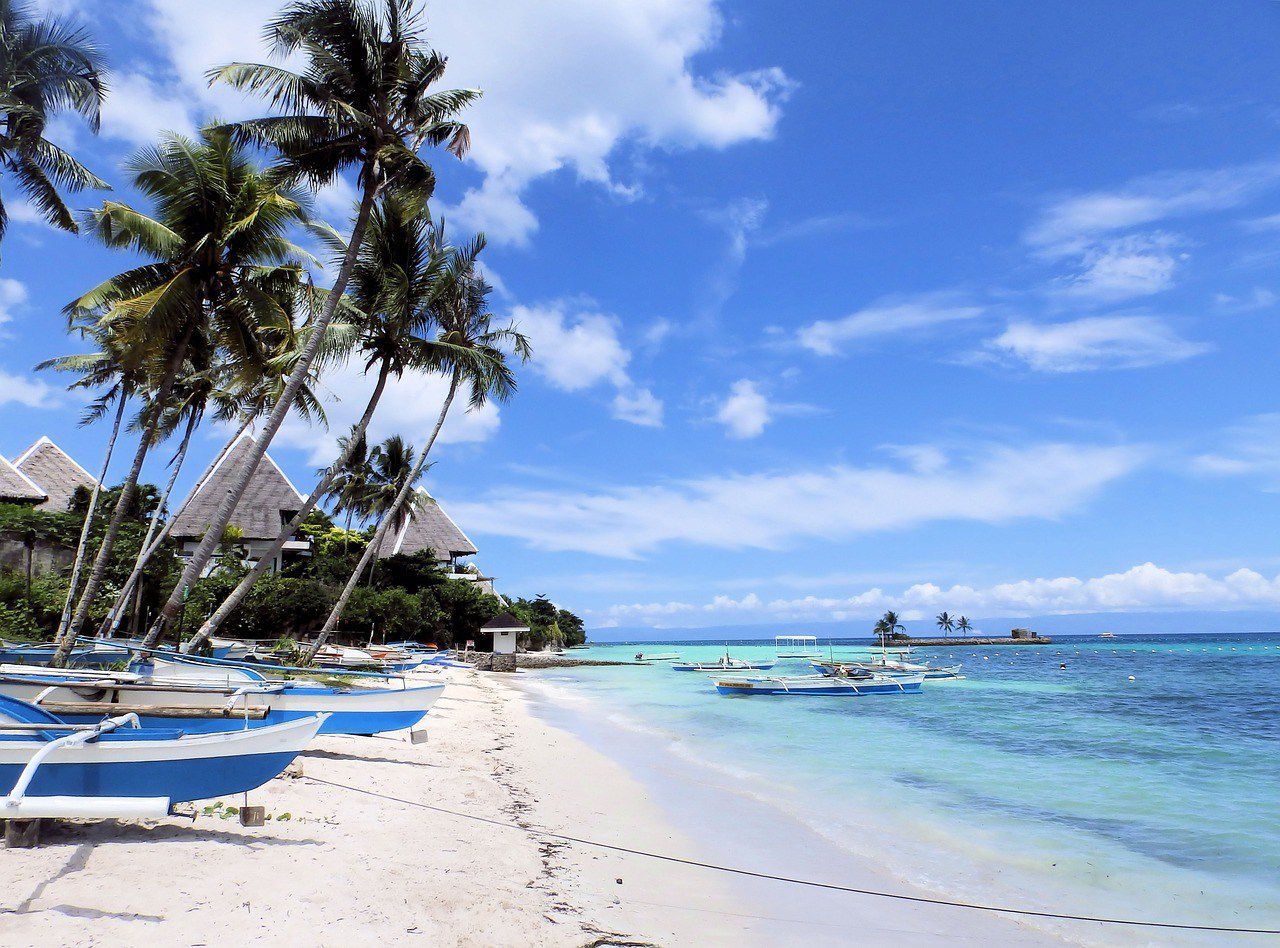 ---
8) Cozy Solo/Twin Room + Biz Fiber Internet! (Room D)
Location: Cebu City
Airbnb Plus: No
Superhost: Yes
https://www.airbnb.com/rooms/33051661
Price: P 860/night
Another budget-friendly Airbnb in my list is this private room on the 2nd floor of Abaseria Deli & Cafe. The room has a touch of vintage furniture and has its own private bathroom with hot shower, air-condition, satellite TV, and internet connection. It is located in a semi-commercial neighborhood – quiet, safe, and accessible to the major malls in the city and the business area – I.T. Park. I love how this Airbnb has access to almost anything! There's a convenient store right across the property, restaurants, laundromats, and ATM machines.
Guest Review: "Had a lovely stay at Bang's place! It was exceptionally clean and I felt at home and relaxed there during my short stay. The people there are awesome and really friendly as well. The location is easy to find and the restaurant next to it has delicious food! Thank you for having me" – Sarah
View Photos, Read Reviews & Check Availability
Exploring Cebu City - Foreigners travel Philippines
---
9) Cozy Condo + Scenic View + Prime location in Cebu
Location: Cebu City
Airbnb Plus: No
Superhost: Yes
https://www.airbnb.com/rooms/37218713
Price: P 990/night
A cozyCebu Airbnb with a scenic view in a prime location of the city for a very affordable price? This is one of the best places to book! Cindy's place is conveniently located near local spots and attractions like Basilica De Sto. Nino and Magellan's Cross, some of the best-known bar scenes in Mango Square, and the South bus terminal when you want to commute outside the city. The space is designed and furnished to provide guests with a comfortable stay. It is rated 5-stars by recent guests who stayed at this place.
Guest Review: "A very cozy, comfortable space, nicely decorated and great to have a tv with Netflix. Cindy is quick to get back to you and communication is very efficient. She even let me check out a bit later and sorted my transport. I would stay again for sure." – Katie
View Photos, Read Reviews & Check Availability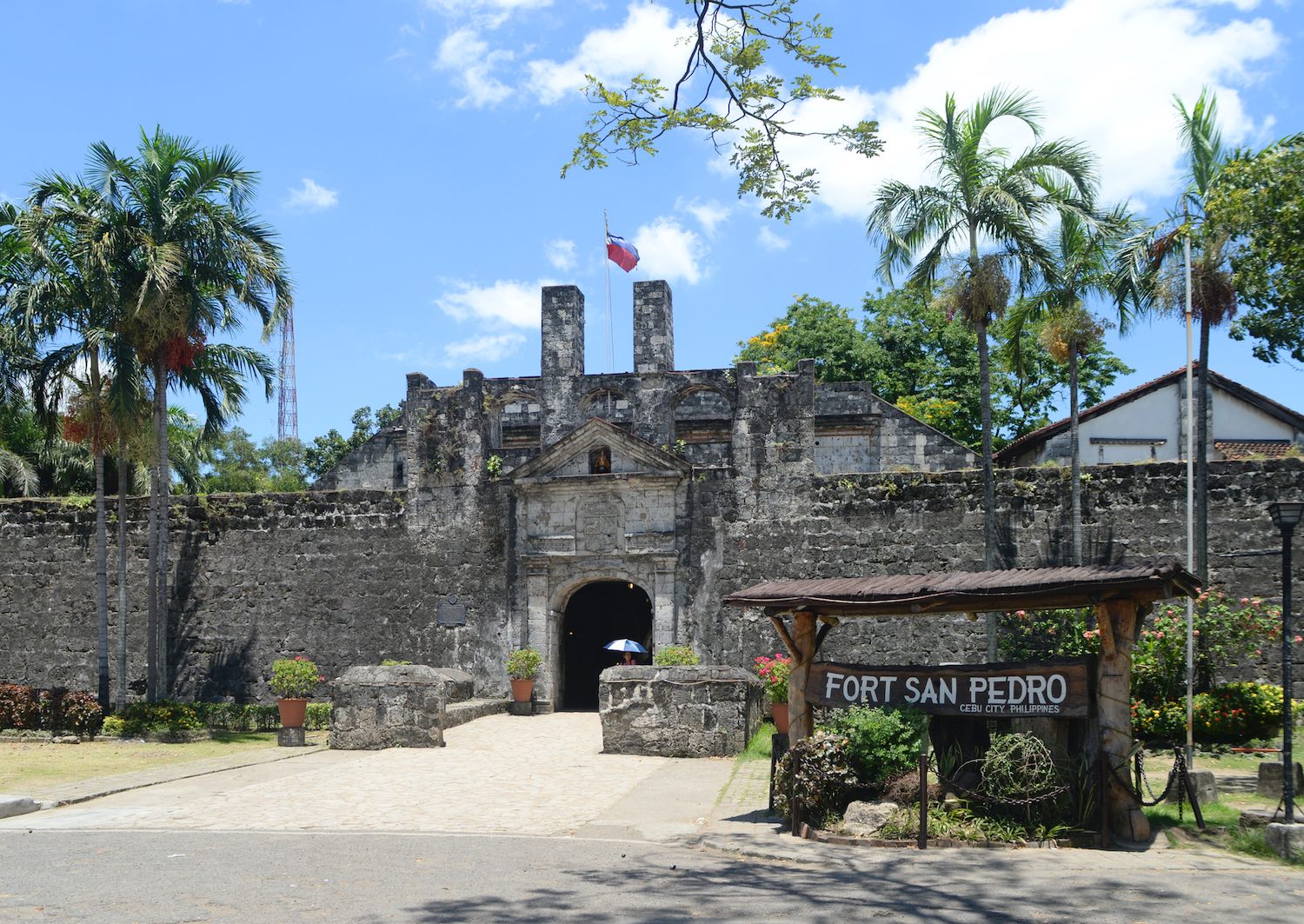 ---
10) Fianna: Elegant Home for Business & Leisure
Location: Cebu City
Airbnb Plus: No
Superhost: Yes
https://www.airbnb.com/rooms/39034849
Price: P 1,350/night
Located in a green and eco-friendly condominium complex with a swimming pool, a daycare room, gym, and a game room, this Airbnb is a great place to stay at the heart of the city. This elegant, stylish & white pad is fully furnished and is accessible – just a few blocks away to the malls and restaurants. Traveling for business and need a reliable internet speed? This Airbnb boasts of its 100 Mbps internet connection! It's one of the best budget friendly and Airbnb Cebu with pool to escape the intense heat and humidity found in the Philippines!
Guest Review: "A wonderful place, clear 5 stars!" – Marcus
View Photos, Read Reviews & Check Availability
---
11) La Maison de Dulce: Creative Space to Loosen Up
Location: Cebu City
Airbnb Plus: No
Superhost: Yes
https://www.airbnb.com/rooms/39011939
Price: P 1,500/night
Rated 5 stars by guests is La Maison de Dulce – a chic and stylish fully furnished studio located at the heart of Cebu City's business park. It is just a few blocks away from malls, restaurants, and hospitals. And the best part of staying in this Airbnb? Apart from it being super affordable, guests can also enjoy the swimming pool with waterfalls, a daycare room, a gym, and a game room!
Guest Review: "The listing is amazing from amenities to the great view and Mr. Chim is also very responsive and friendly. Location is also good and the internet is also very fast and reliable. 5 stars are not enough to rate his place." – Osaimi
View Photos, Read Reviews & Check Availability
---
12) A Sweet & Cozy Home near Ayala Mall Center Cebu
Location: Cebu City
Airbnb Plus: No
Superhost: Yes
https://www.airbnb.com/rooms/35568773
Price: P 1,688/night
Feel at home in this "sweet and cozy Airbnb Cebu City rental. Experience living like a local with the host's recommended activities. The unit is fully furnished with a queen-size bed, kitchenette, wifi. If you want to enjoy the city view, you can relax in the sky lounge and garden, or enjoy an afternoon dip at the infinity swimming pool.
Guest Review: "Very nice apartment with a great view and we liked the pool on the rooftop." – Pierre
View Photos, Read Reviews & Check Availability
Cebu City Tour 2019! - Part 1 (W/ ITINERARY AND BUDGET!)
---
13) Patio Blanco (Breakfast for 2 | Netflix | WiFi)
Location: Mactan City, Cebu
Airbnb Plus: No
Superhost: Yes
https://www.airbnb.com/rooms/23963471
Price: P2,300/night
Patio Blanco is located in a nice gated community of One Oasis, slightly off-grid but close to everything. It is a 2-bedroom condominium decorated with modern furniture and amenities that provides comfort during your stay. It's close to the city center where you can do the famous Pungko-pungko food trip or try one of the famous Lechon houses in Cebu. It has a nice view of the swimming pool, basketball court, and the clubhouse. Definitely worth your money!
Guest Review: "This is one of the best bnbs I stayed at on a budget. Mika was very helpful and attentive to all our needs, and always happy to help. The space is very clean with a lot of amenities to fit your needs. We really liked the view from the balcony and found the whole room very cozy. I would highly recommend this space to anyone looking for a place to stay in Cebu!" – Alex
View Photos, Read Reviews & Check Availability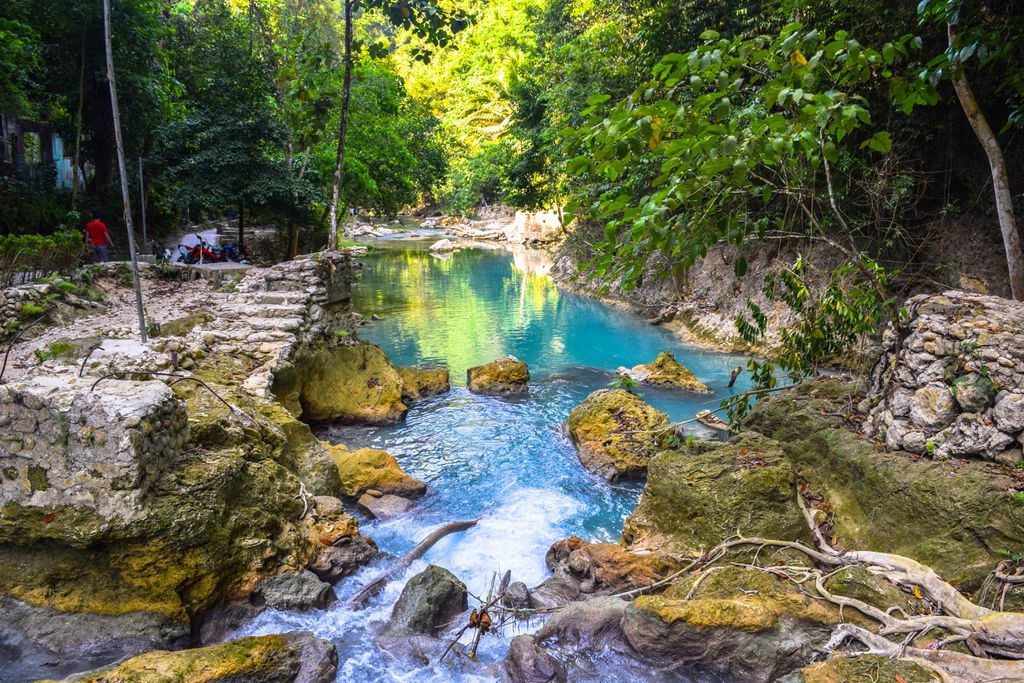 ---
14) Cozy Modern Studio in the Heart of Cebu City +Wifi
Location: Cebu City
Airbnb Plus: No
Superhost: Yes
https://www.airbnb.com/rooms/22032592
Price: P 1,367/night
This 24sqm unit in Uptown is a place to check when you are traveling Cebu City since it is close to everything – supermarkets, pharmacies, shopping centers, convenience stores, and restaurants. Everything you need is just across the street!
The room is modern with a touch of blacks, grey, and neutral colors giving it a luxurious and relaxing vibe. Touring the city is very easy since there are available V-hire for tours, just ask the front desk for contacts!
Guest Review: "Good central location to access all major attractions near Cebu!" – Zhiyin
View Photos, Read Reviews & Check Availability
---
15) Jun's Twin Bed (Pool Side View) City Center CEBU
Location: Cebu City
Airbnb Plus: No
Superhost: Yes
https://www.airbnb.com/rooms/27949434
Price: P 1,800/night
Jun's Twin Bed has a stylish hotel interior with modern and smart amenities: IKEA bedding, blackout curtains, wireless lamp tone, automatic toilet bidet system, and switch LED locators! This is a great home for a great price! Good value for your money. Thinking of things to do near the home? Do the Sky Experience Adventure, visit the Cebu Provincial Museum, Magellan's Cross and other landmarks.
Guest Review: "We enjoyed our stay at Jun's place which was very clean and comfortable. The air con worked very well and was needed! Basically, it is a private studio apartment in a new apartment building with lots of other flats rented out to tourists. Good location close to the center of Cebu. We were met in person by Rina who helps Jun to run and manage the property. She was lovely and very helpful in giving us travel advice and tips for local food. Would recommend." – Steven
View Photos, Read Reviews & Check Availability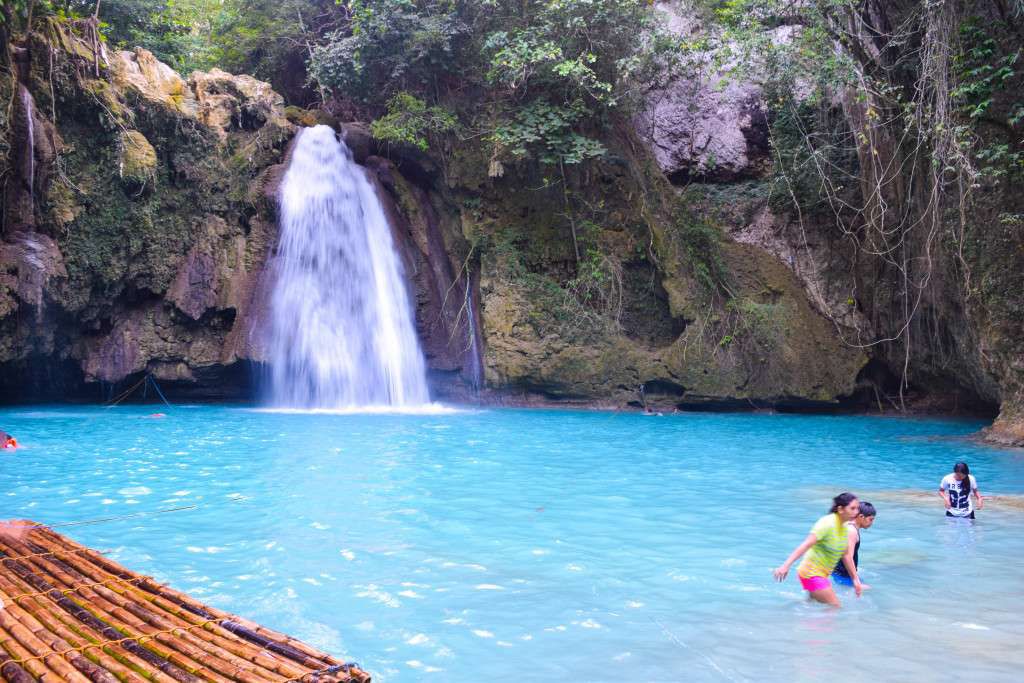 ---
16) Luxe Condo Across Ayala w/High-Speed Wifi+Netflix
Location: Cebu City
Airbnb Plus: No
Superhost: Yes
https://www.airbnb.com/rooms/33409766
Price: P 2,200/night
This luxurious 30 square meter Airbnb Cebu condominium unit is conveniently located inside Cebu Business Park – one of the safest and upscale neighborhoods in Cebu City.
The fully furnished unit has 50" Smart UHD TV with ready Netflix, High-speed Internet, and WIFI, a kitchenette where guests can cook, and a queen-sized bed to provide comfort to guests. Ayala Mall is literally 2 minutes away from the condo!
Guest Review: "I stay in Airbnb condos and hotels approximately 200 nights a year including 3 months in the Philippines so far this year. Ann and Carolyn's condo is as nice as any I have seen here. The location is perfect, literally directly across the street from Ayala. Additionally, the unit is impeccably clean and they provide 4 bath towels, an assortment of toiletry items and shampoo, conditioner, and body wash in the shower. The check-in process is as quick as a 5-star hotel and their communication is prompt, thoughtful and professional. I look forward to staying with them on future visits to Cebu." – Jim
View Photos, Read Reviews & Check Availability
30 THINGS TO DO IN CEBU PHILIPPINES | BEST OF CEBU PHILIPPINES
---
Cebu Day Trips & Tours to Consider Booking
There is a lot to be seen and done in Cebu – from historic sites where Spanish settlers first landed to incredible underwater marine parks teeming with tropical sea life, you won't be able to get enough of this city. Here are some activities that you can do while staying in Cebu City…
---
Experience Cebu Like a Local
"You'll get to Experience our culture, transportation, language, history, & our very own local dishes. This Cebu Airbnb Experience won't be the most comfortable of all but it aims for you to experience what it's like to be an everyday Cebuano."
https://www.airbnb.com/experiences/939614
Price: $61 USD per person
Duration: 4 hours
Guest Review: "An excellent experience that we would highly recommend. Really enjoyed eating the street food and experiencing different places that we wouldn't have been able to visit otherwise. The Jeepney part was so much fun & we all really loved this memory that we will treasure forever. Finally, the food at Azul was a meal we will always remember. Fantastic host & highly recommended experience – thank you Steven!!!!"
View Photos, Read Reviews & Check Availability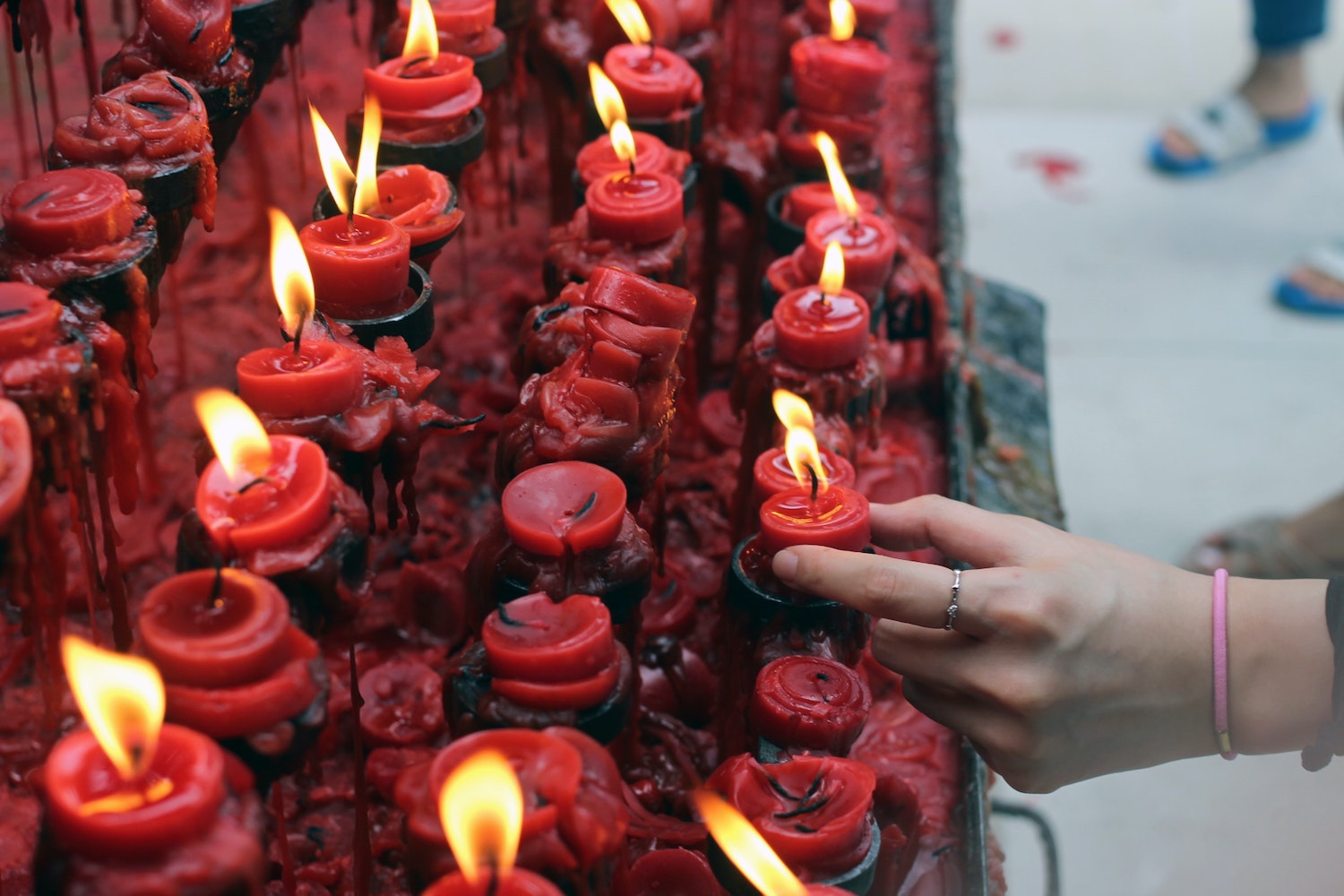 ---
The Best Things to do Near Cebu
Want to explore and experience activities outside Cebu? There's so much to do and see outside Cebu City, like whale watching in Oslob, canyoneering in Kawasan, scuba diving and snorkeling in Moalboal. These three tours are my personal favorites to do outside Cebu City.
---
KAWASAN FALLS CANYONEERING
"Enjoy a combination of Badian's most famous attractions on a guided tour. Scramble, climb, jump, rappel and swim through the rugged but scenic cliffs of Badian. Make a splash as you brave through jumping off towering cliffs as high as 30 feet!"
https://www.klook.com/activity/3874-canyoning-kawasan-falls-adventure-cebu/
Price: P 2,250/person
Guest Review: We traveled last January 2019 as a couple and we really had a great time! It was awesome. I didn't expect we were gonna jump off several falls and the last 2 falls were not a joke, my knees were trembling but the view was spectacular and it was really amazing. A paradise worth going through! Kudos! – Emilyn
View Photos, Read Reviews & Check Availability
Kawasan Falls, Cebu - CLIFF JUMPING & CANYONEERING - BEST DAY EVER!
---
SWIMMING WITH WHALE SHARKS
"Combine three of the most popular activities—whale shark watching and visits to Tumalog and Kawasan falls—in a single tour from Cebu."
Price: P 7,150/person
Duration: 8 hours
https://www.viator.com/tours/Cebu/Oslob-Whale-Shark-Watching-Kawasan-Falls-and-Tumalog-Falls/
Guest Review: I had a lovely day with this tour guide. He was prompt for pick up and was so calm when his tire went flat and had us back on the road quickly. He did a great job of setting me up with Jay, my canyoneering guide at Kawasan Falls. He was also so flexible about making stops during the long drives. – Mel A
View Photos, Read Reviews & Check Availability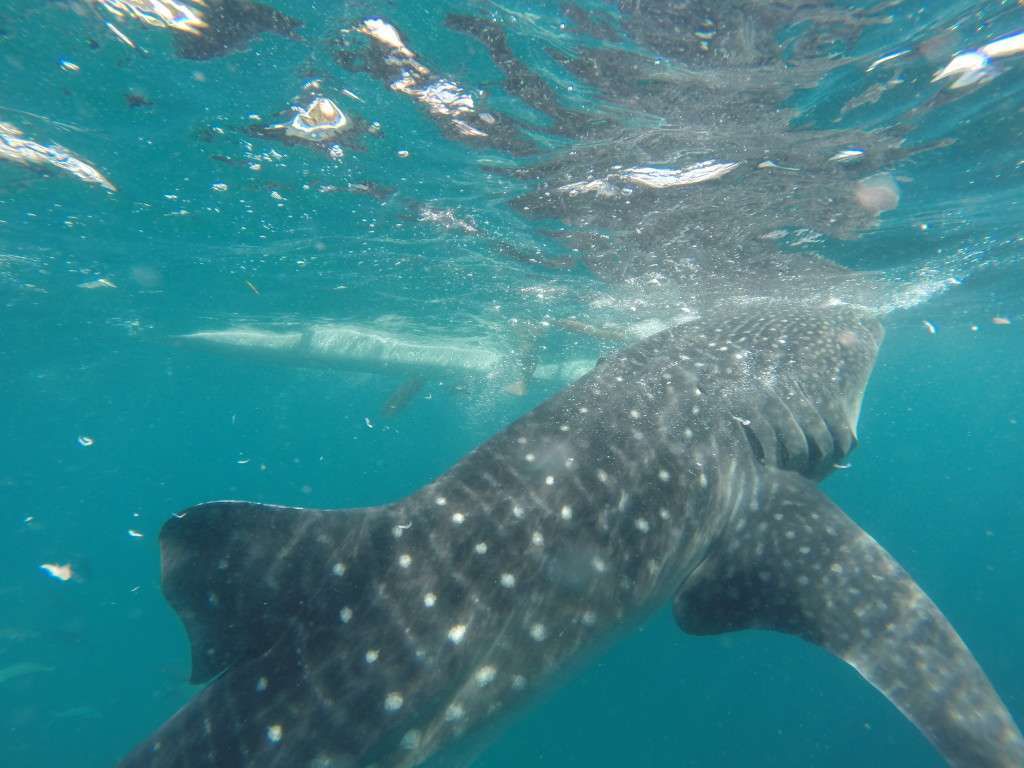 ---
SWIM WITH THE RESIDENT TURTLES
"Spend a day in Moalboal's Pescador Island, Cebu's world-class dive site with protected corals and marine life. Enjoy snorkeling and feeding fishes at the vibrant shores of Pescador Island's marine sanctuary. Swim alongside Cebu's famed sardine run, where a school of countless sardines glides within your reach"
Price: P 1,850/person
Duration: 8 hours
https://www.klook.com/activity/11286-pescador-island-snorkeling-join-in-tour-cebu/
Guest Review: Pescador island was a great snorkeling site and the swimming with the sardines and sea turtle was an amazing experience. It was a better snorkeling experience compared to other snorkeling sites that I visited in Cebu. – Juyeon
View Photos, Read Reviews & Check Availability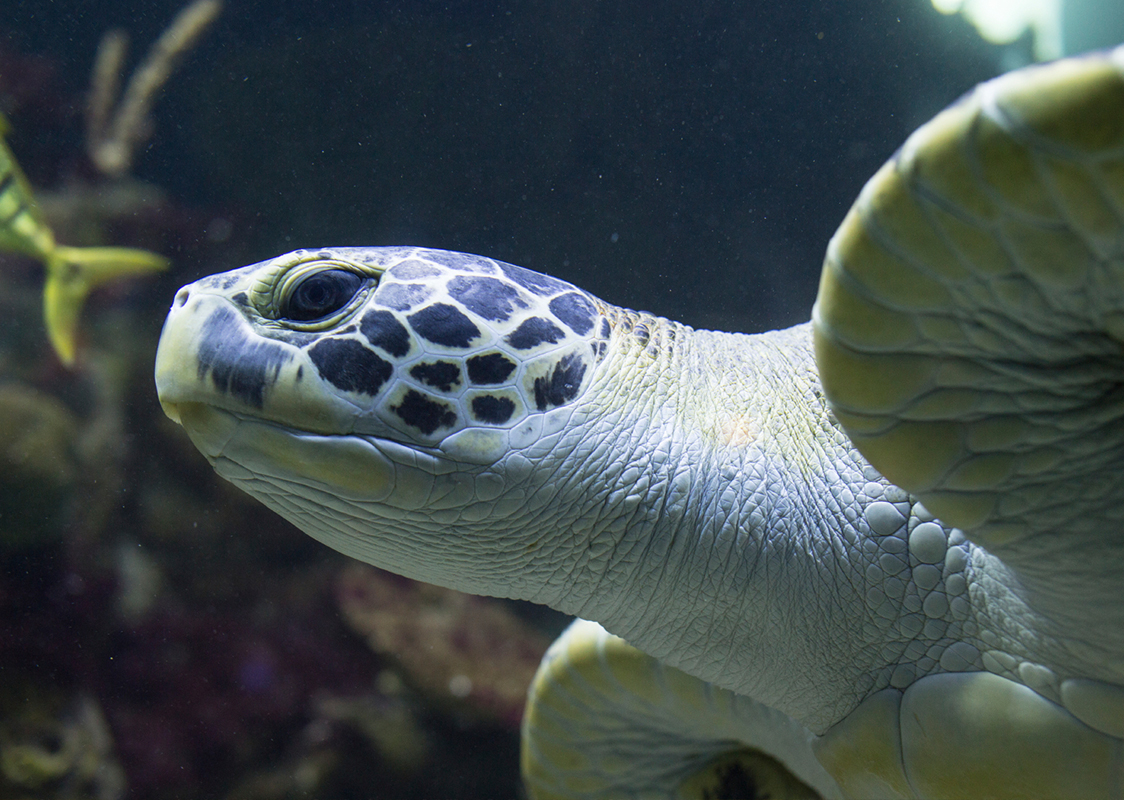 ---
Am I Missing Any Awesome Airbnb Cebu Properties?
There really are an incredible variety of Airbnb rentals in Manila, and it was pretty difficult to make this shortlist of the Top 17! So if you've visited Manila recently and stayed at an Airbnb that you think should be included on my list, please let me know!
Or are you a Manila Airbnb host and would like to see your property featured here? Send me your link, and I'd love to talk a look at all your photos/ reviews!
---
Planning a trip to the Philippines & Southeast Asia?
So I've spent several years of my life in this stunning region of the world, and my travel blog is filled with helpful articles, itineraries, and destination guides! Check out a couple of my favorite posts below, and let me know what you think! And always feel free to shoot me an email if you ever have any questions! I'm always happy to help people plan their travels in the Philippines!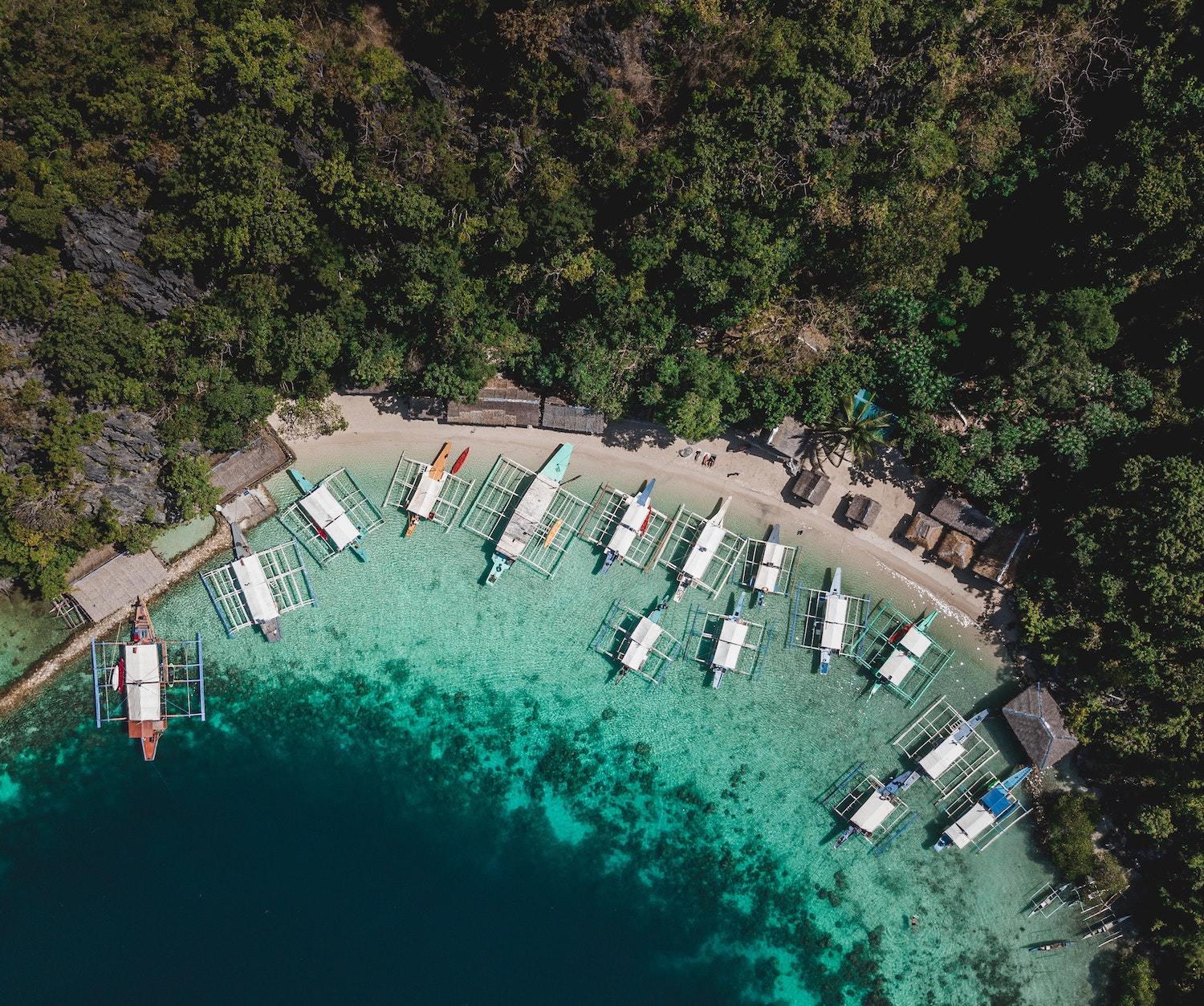 ---
Final Thoughts on Airbnb Cebu
Which once was a city traveler bypassed on the way to other more popular South-East Asian destinations and islands, the Philippines capital of Manila has seen a complete image refresh and is now a city hotspot in its own right!
So book yourself one of the incredible Airbnbs, and start planning your own trip to experience everything this city has to offer!
---
Thanks for reading my Airbnb Cebu Guide!
Share these Airbnbs in Cebu with your Philippines travel squad!
https://www.jonesaroundtheworld.com/wp-content/uploads/2019/12/Airbnb-Cebu-.jpg
829
1262
Dave
https://www.jonesaroundtheworld.com/wp-content/uploads/2017/03/logotry-1-1-300x106.png
Dave
2020-08-09 01:05:03
2020-11-21 17:15:08
The 16 BEST AIRBNB CEBU Vacation Rentals & Travel Guide